Halloween Webcam "Buttons"

I put a few "buttons" on the halloween webcam for those items I think may be of interest to surfers ... so they have one-click access to them. FredF asked why I had not put some examples of those up on the website, so I clicked on the buttons last night (had to "fight" some of the other web surfers who were battling for control), and here you go!
Clock in the Window (not as accurate as the image timestamps)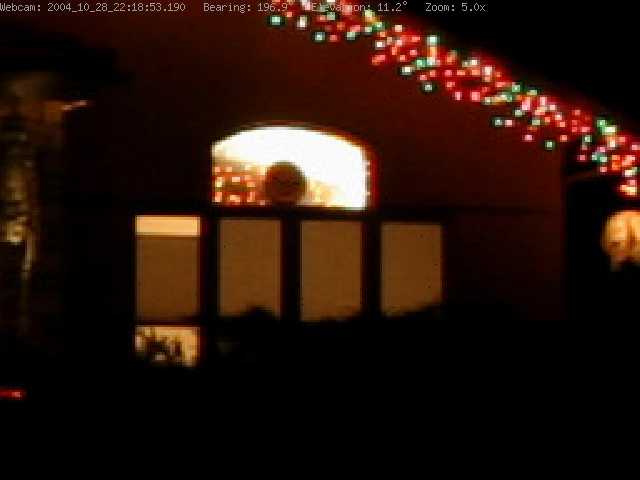 Pink Flamingo's (inside joke from Planet Christmas) - note person walking by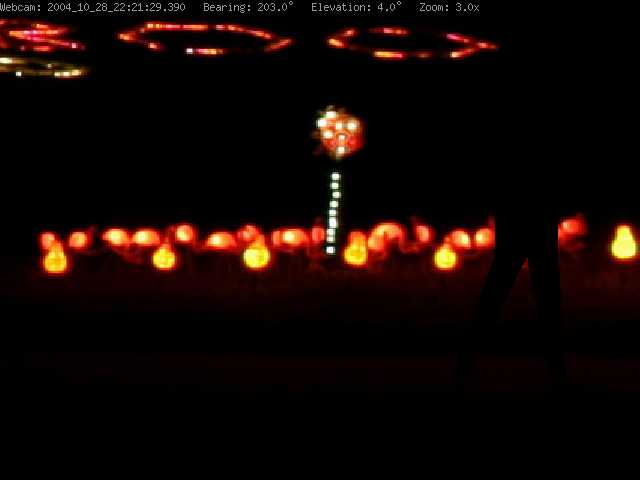 Hulk - don't get him angry!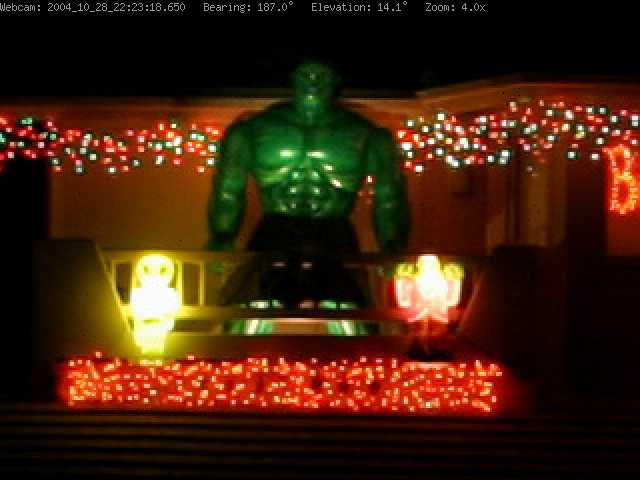 Presidential Candidates - support the Green Party!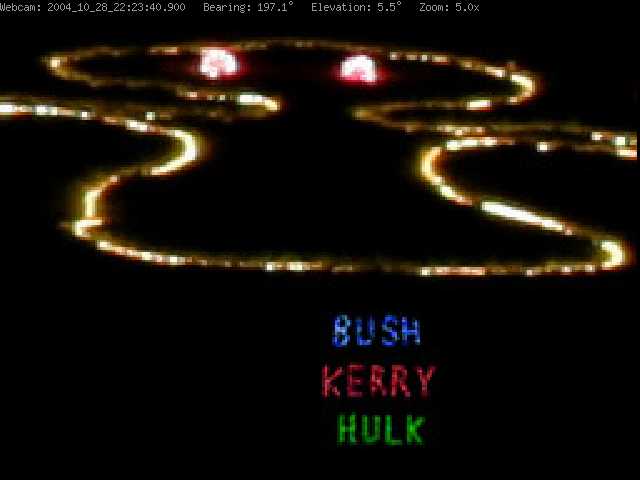 Lighted Pumpkin by Driveway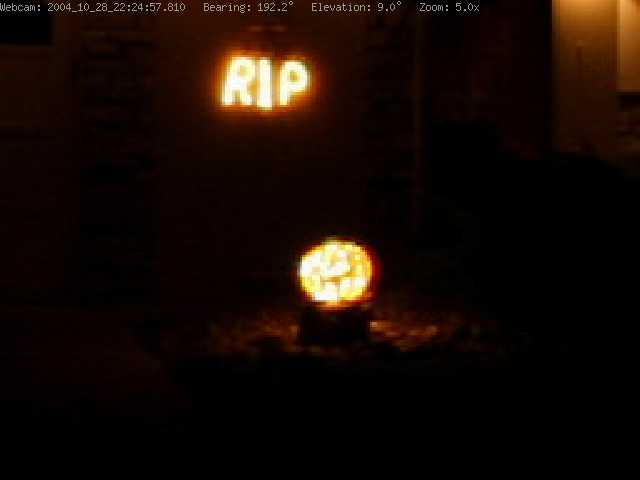 Spider above garage