17 People Eating in Hawaii - Kinda Crazy!
Stephanie (standing), Hannah, Kris, Sophia, Kyle (in PJ's!), Myke, and Li-Ming enjoy lunch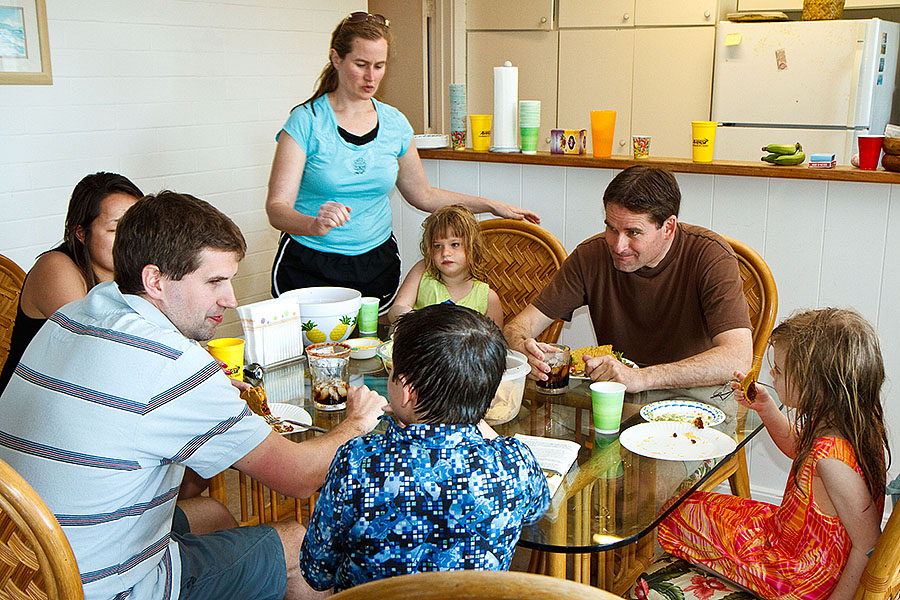 "Hey Hannah, want to try my Black Russian?!?" (note off-camera flash)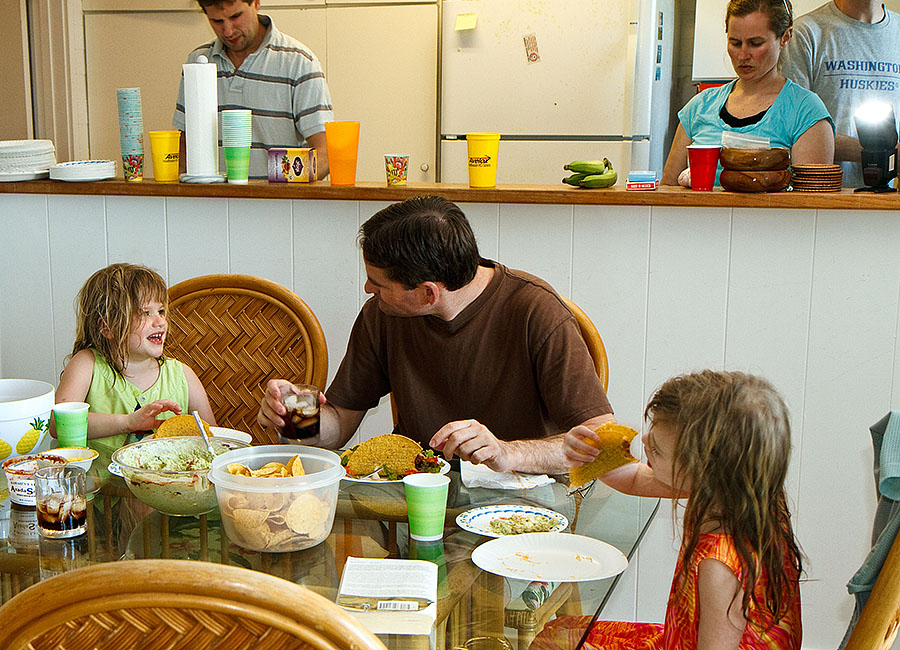 Hannah replies ... "that makes me ill Kris!"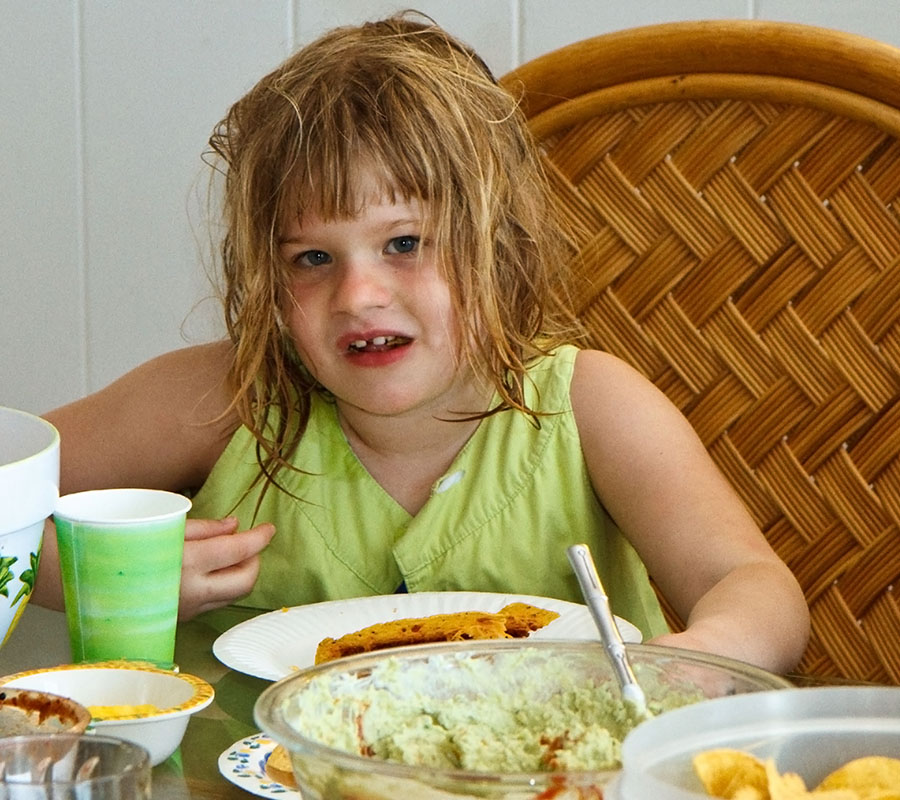 Mary and Kurt don't look that excited about their food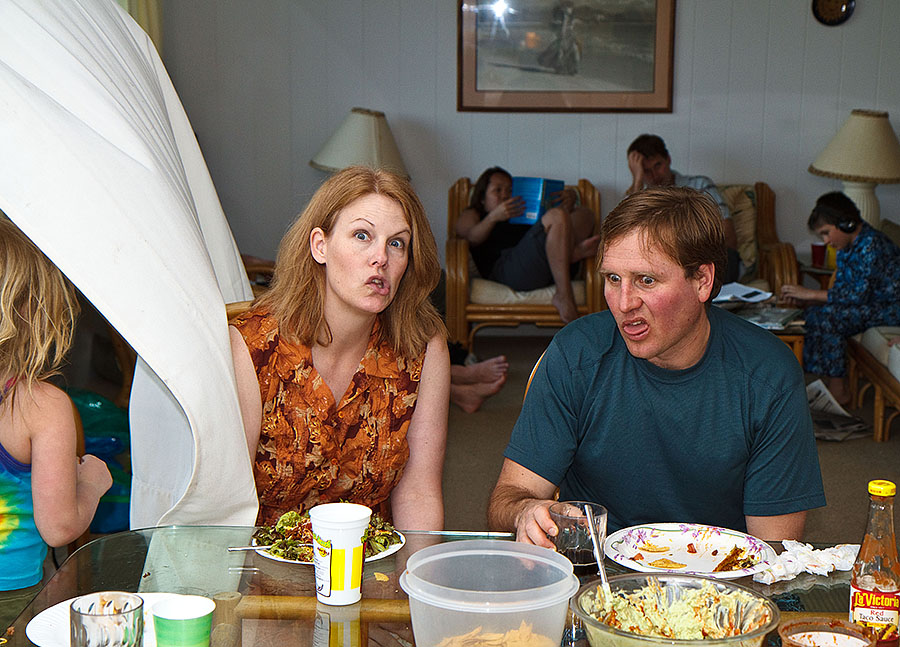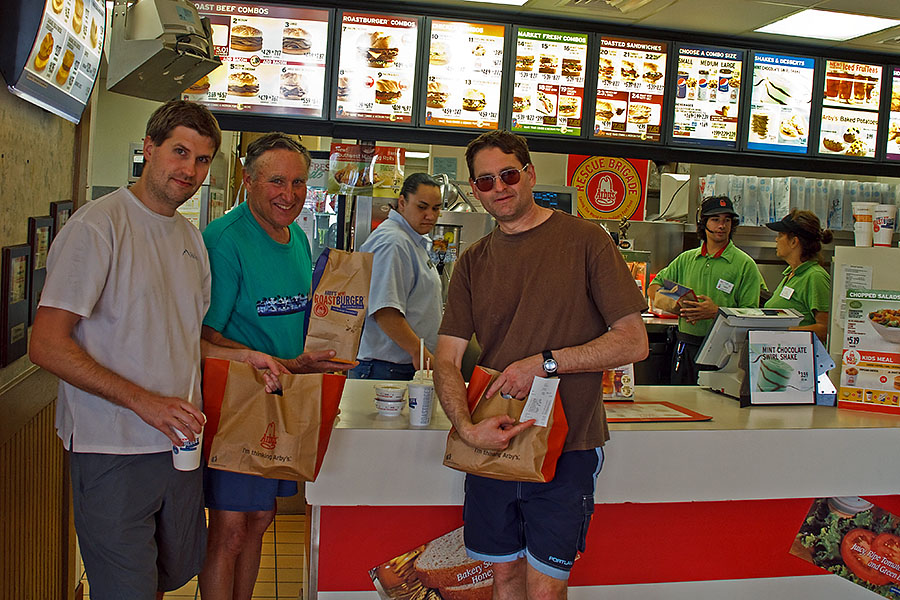 3 days after Taco night, it was Sushi Fest!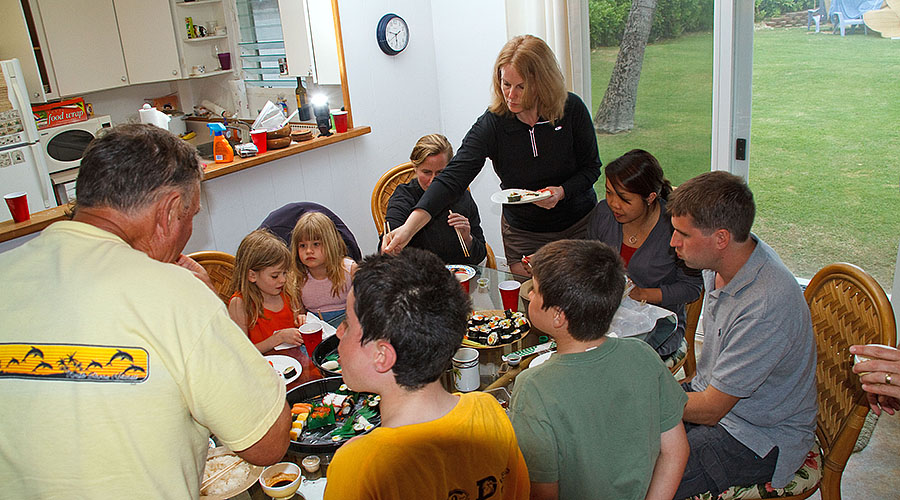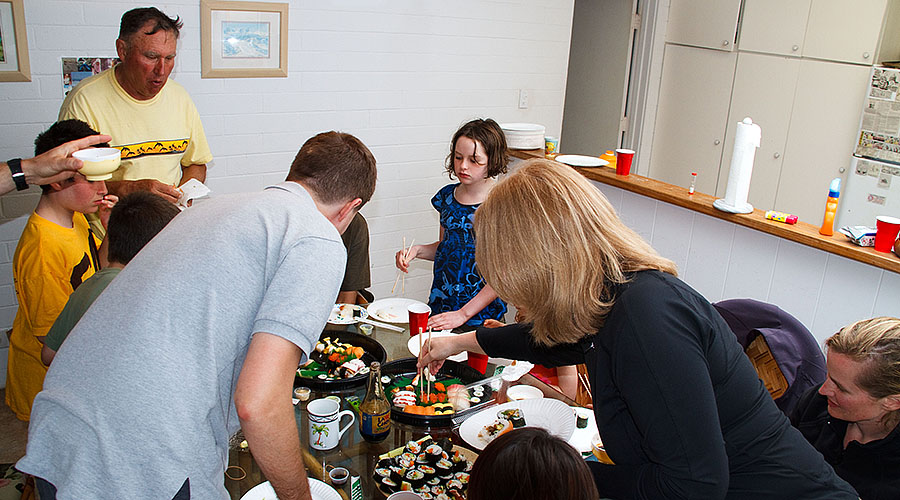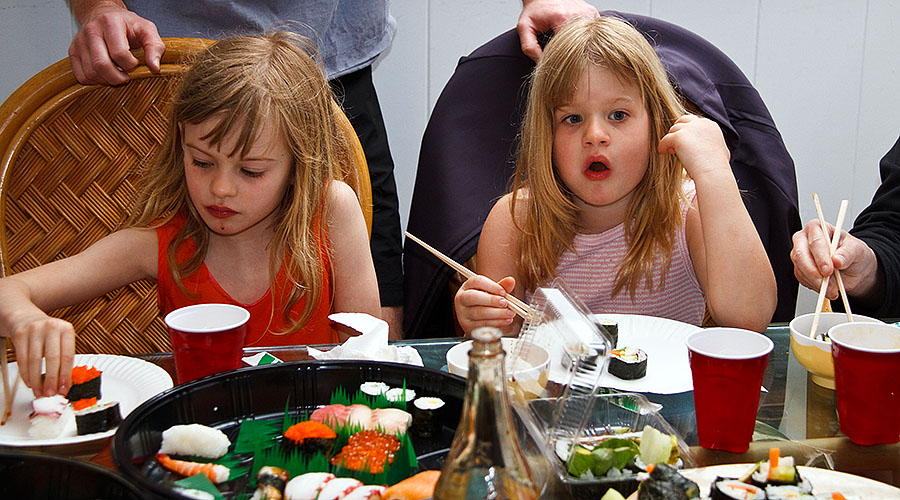 My Mom (who did a great job raising a big family) takes it all in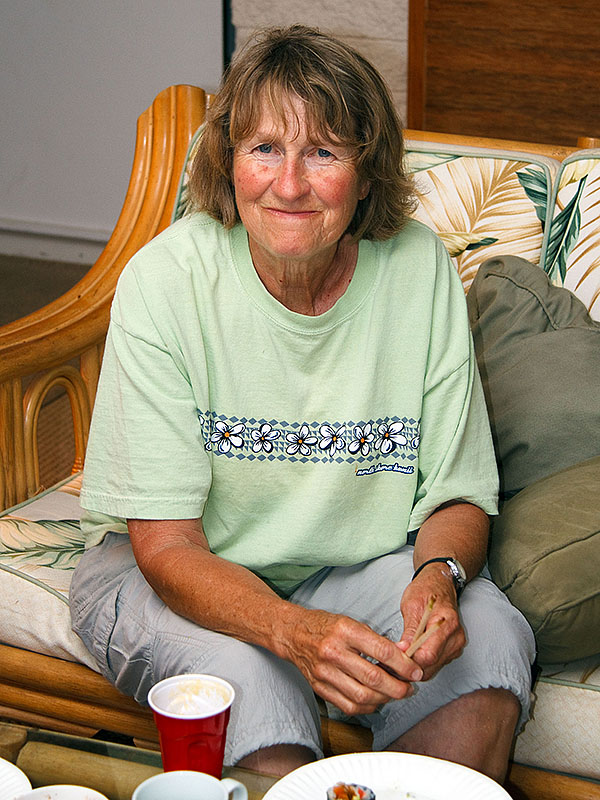 While Myke is not amused ...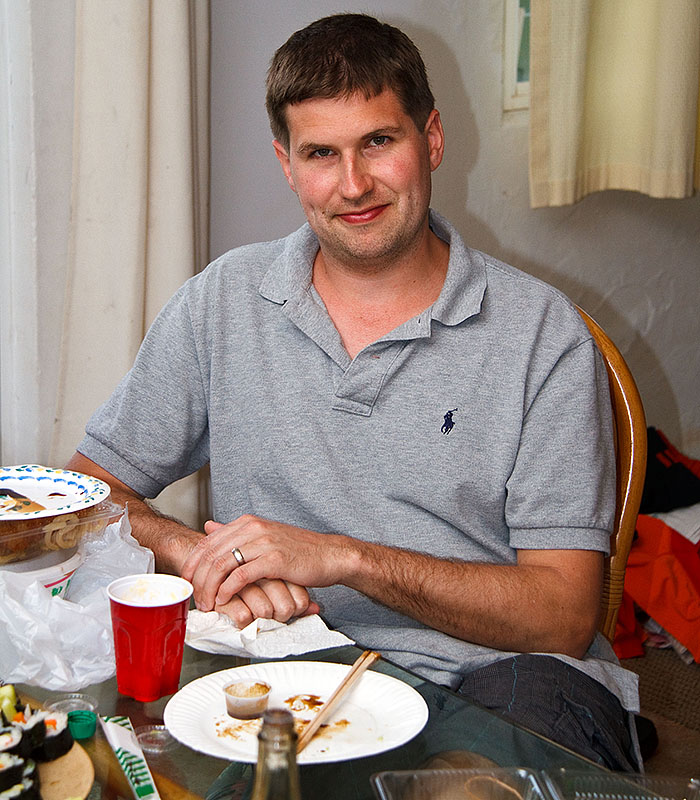 Kyle asks Kurt how hot is the Wasabi - SMOKING!
Cooling down the Wasabi Burn with a sweet juicy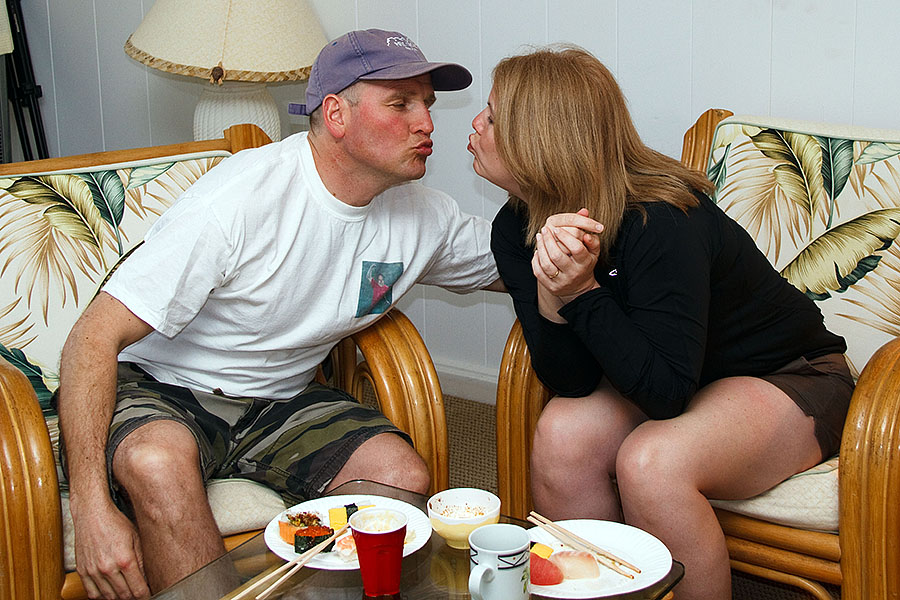 Kris stares down Myke in the giant Ice Cream Sundae Eating Contest after Mongolian BBQ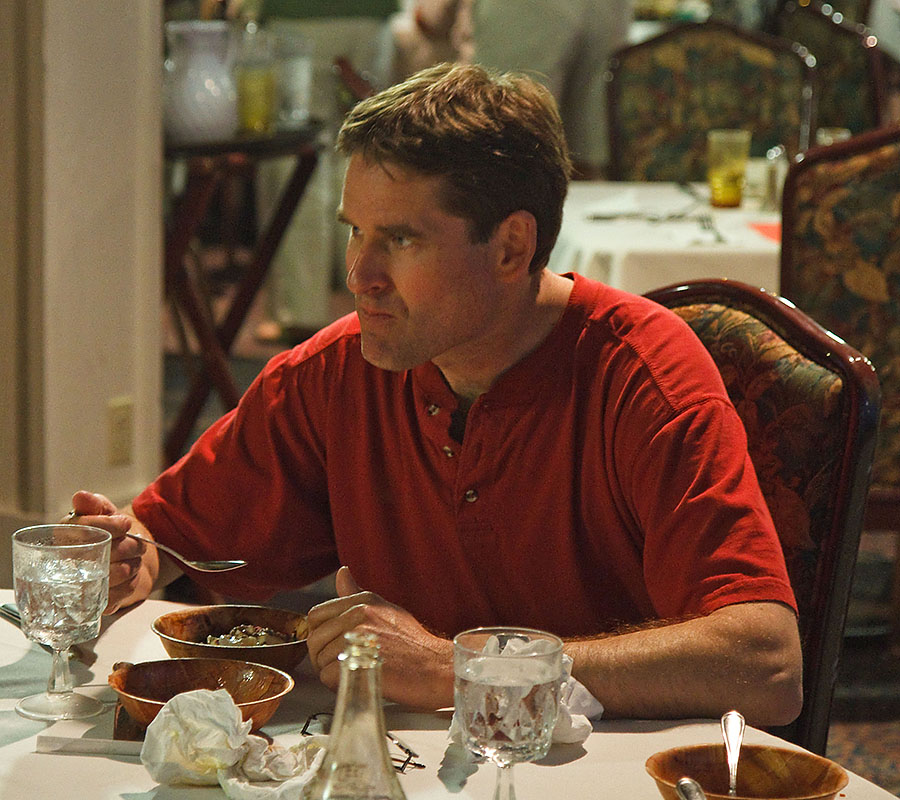 Kurt cutting pineapple before the Sun has come up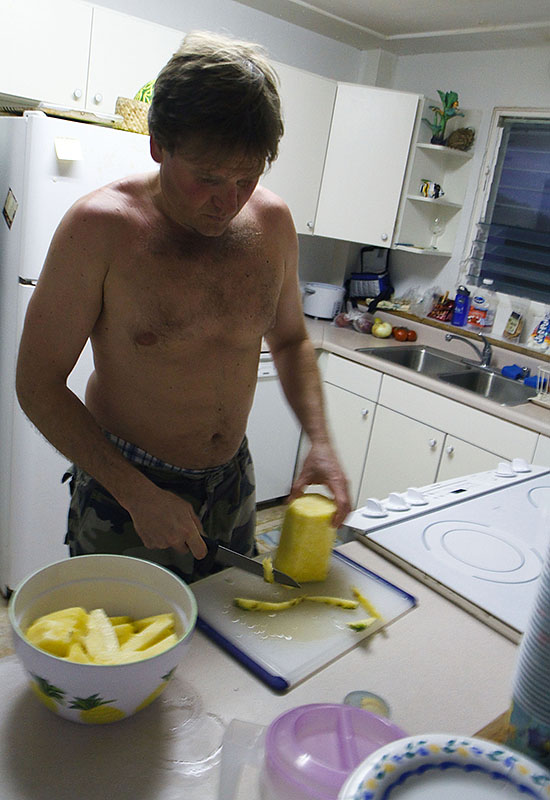 Time to fire up the Bacon - I LIKE BACON!!!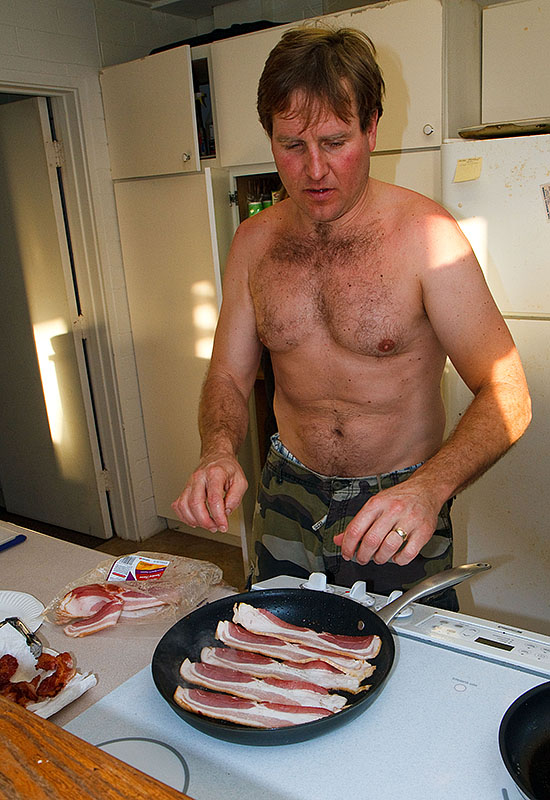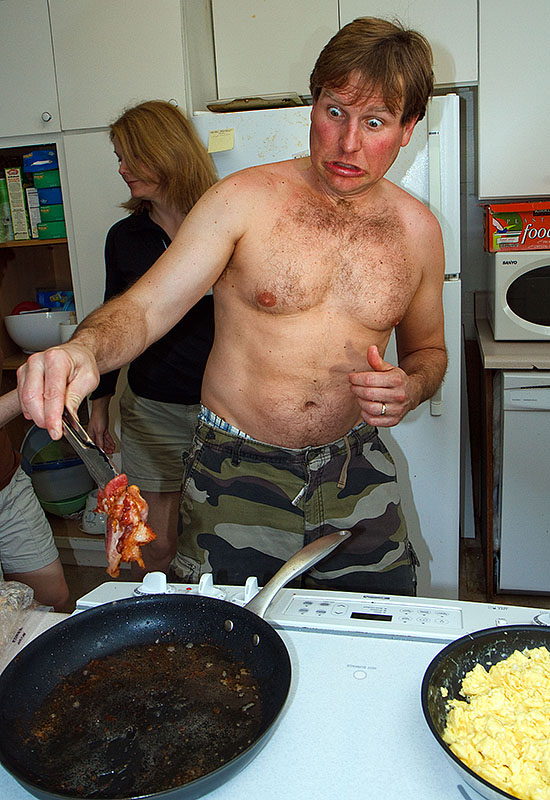 Stephanie is not quite as fond of bacon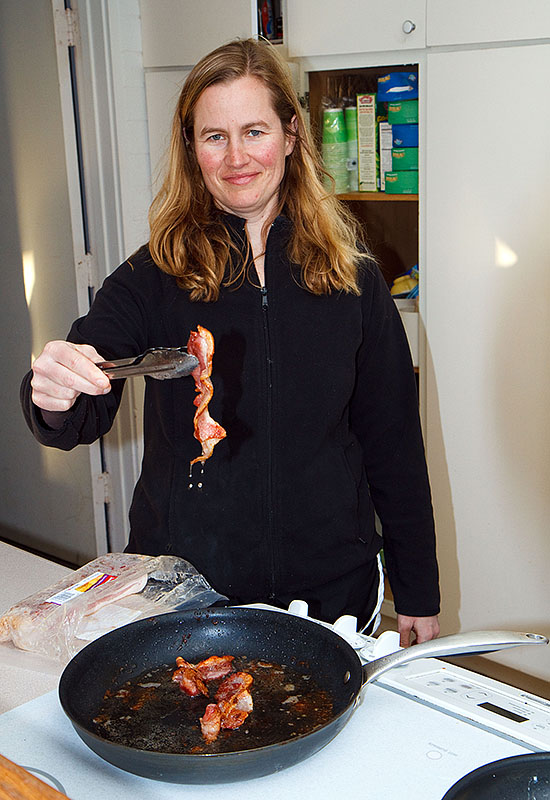 Kurt whipping up some eggs to go with the bacon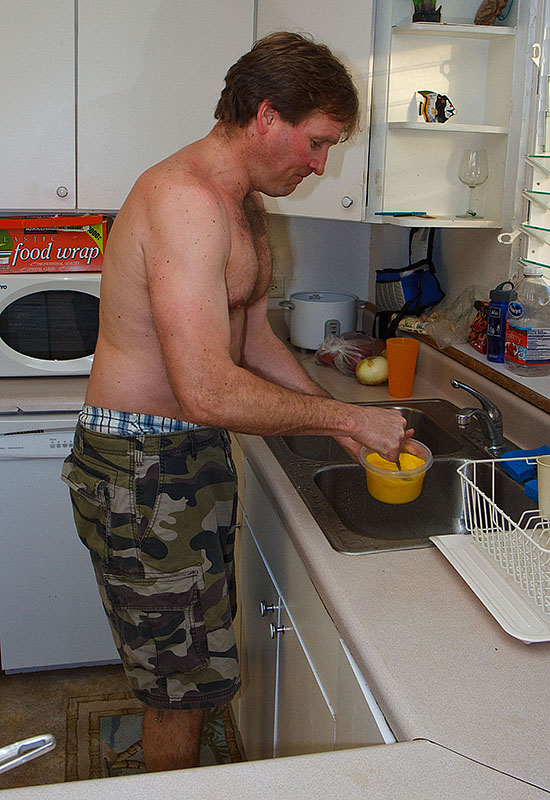 That's one tough looking (and well dressed) Breakfast Chef!