Hiking the Maunawili Trail, Hawaii
I think it was either Stephanie or Myke that picked out a great hike - the Maunawili Trail. This starts a good way up the Pali (coming from Kaulua) and meananders around the hills as it descends into the valley. It's about 9 miles one way, but my Dad and Katherine were nice enough to do the car shuttle for us. Highly recommended, especially if dry.
Hiking in Hawaii is a lot different than Colorado as stuff grows everywhere. But I figured the Maunawili trail would be well marked/maintained and therefore not hard to follow ... which it was ... if you start out on it! As seen below, we missed the start point (by about 30 feet - D'OH! ;-) and the jungle rapidly became like Jurassic Park ... some of that movie was filmed not far from here, so we were making jokes about getting taken out by Velociraptors.
After getting more and more "stuck", we finally back-tracked to the start of the trail ... and found the right entrance nearby!
Kurt, Mary, Stephanie, Myke, Steve, Alek, and Kris get ready to hike the Maunawili Trail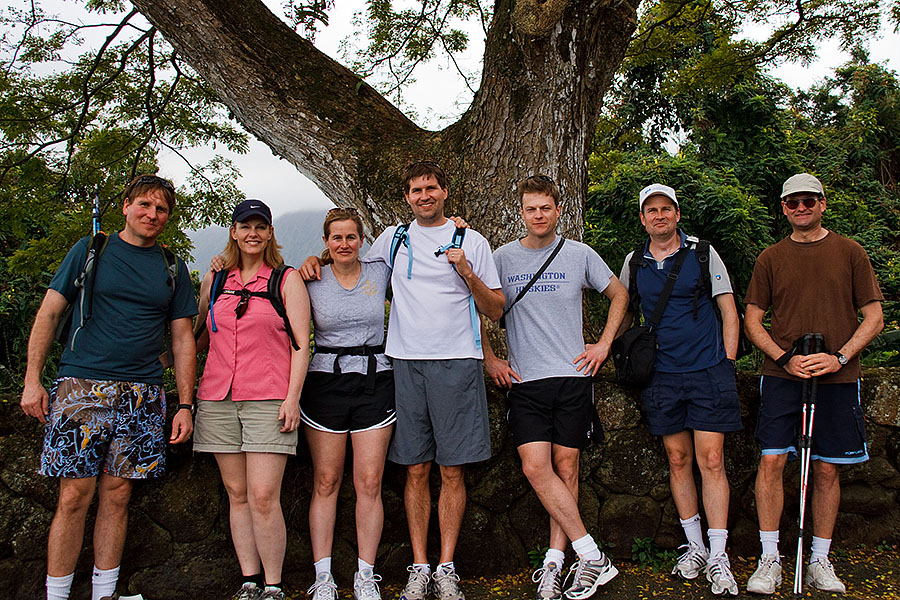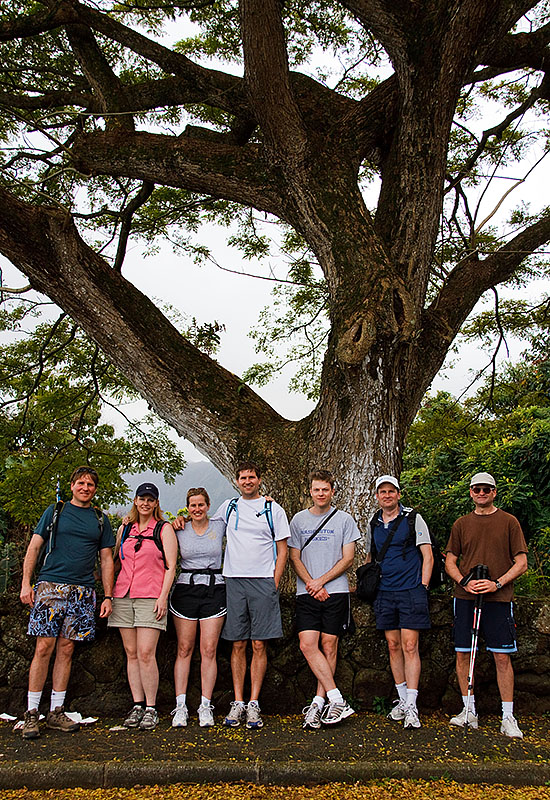 "Thanks for dropping us off Dad - it's an easy 9 miles on good trail ... "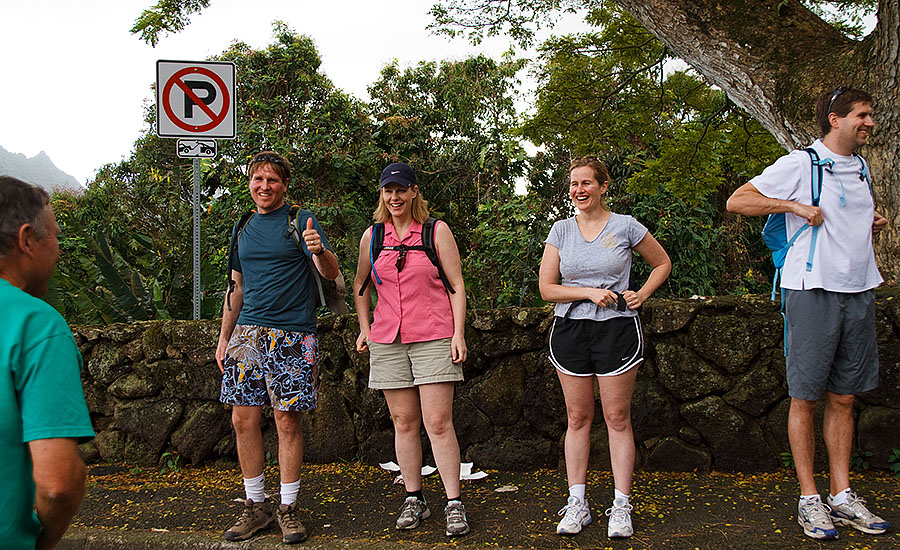 Steve and Kurt looking pretty buff for the hike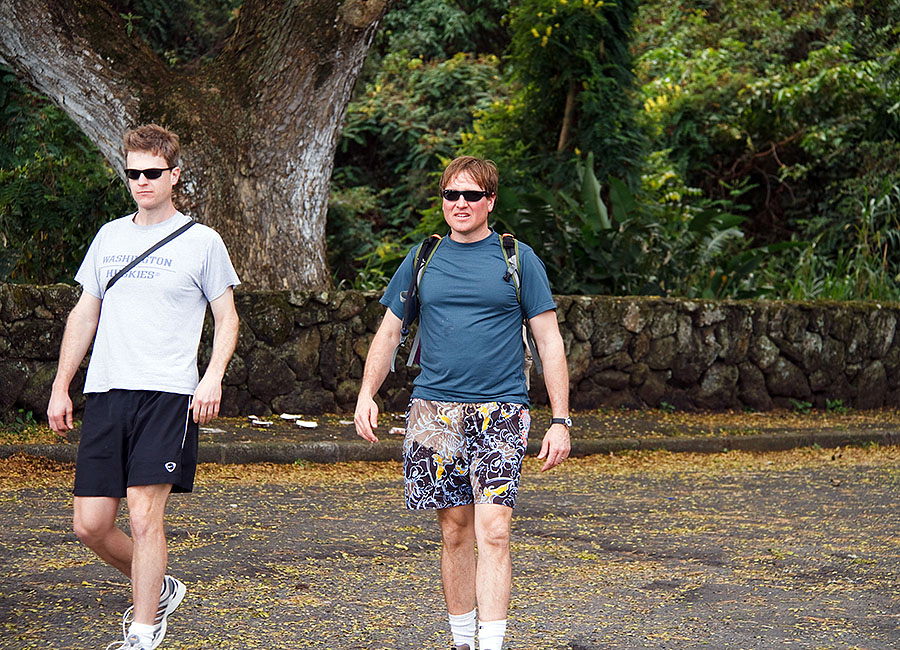 Stephanie also looks ... uhhh ... buff! ;-)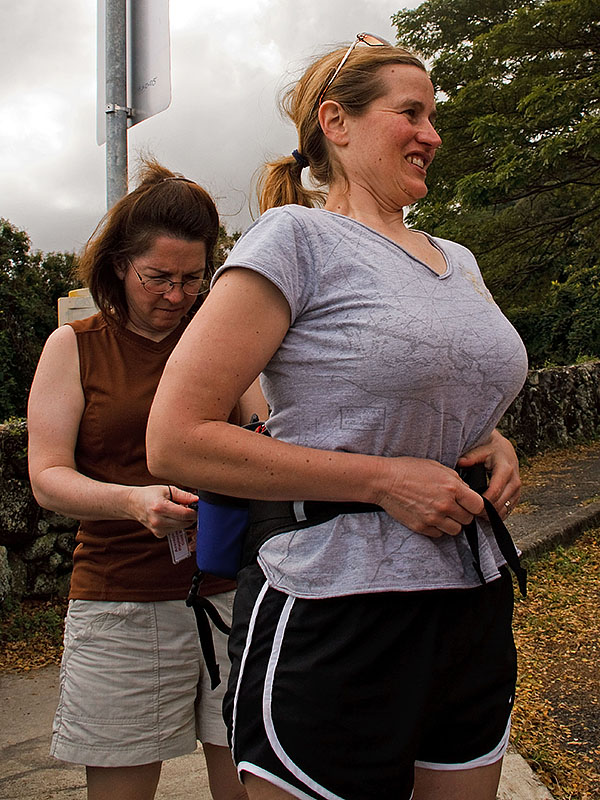 Kurt sees this sign by the parking lot and a rough trail down - "lets go this way" - D'OH as we'll find out!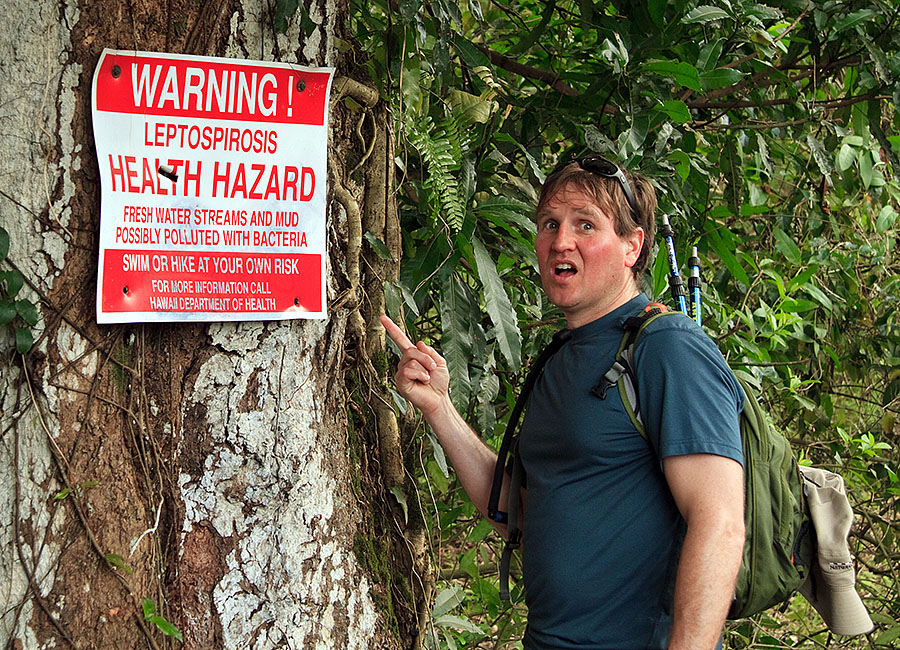 After about 20 minutes, here's what is left of the "trail" that Kurt led us down!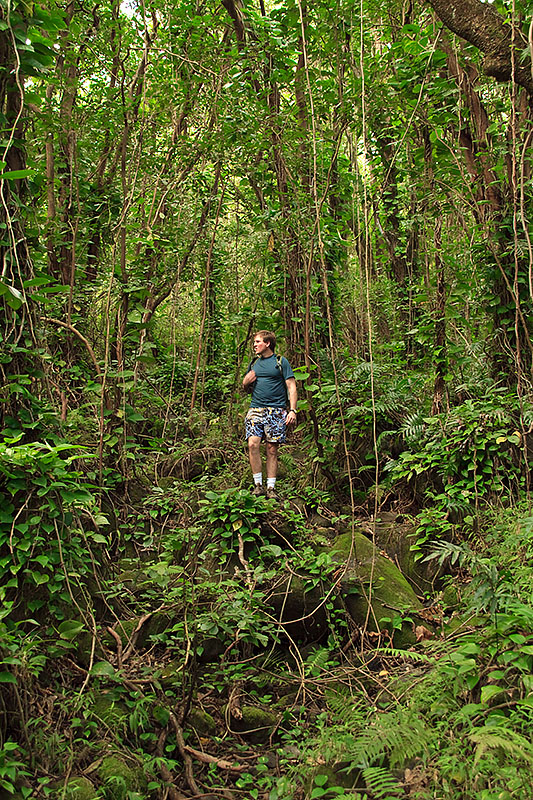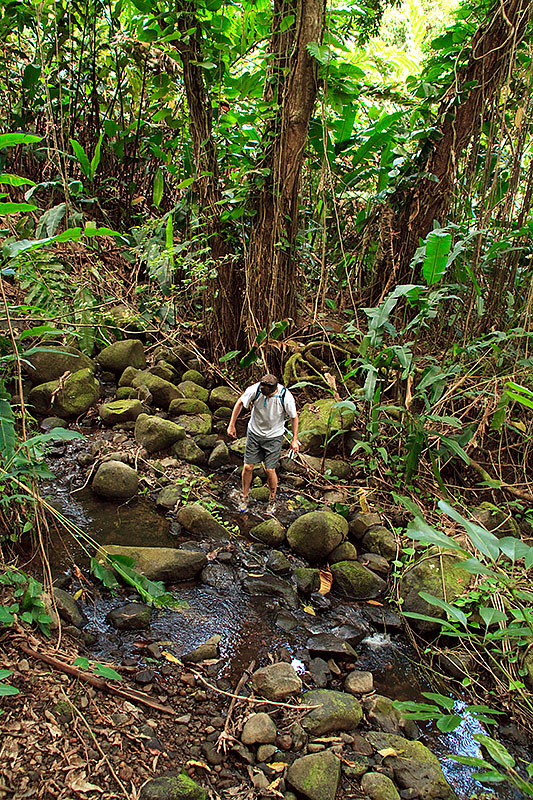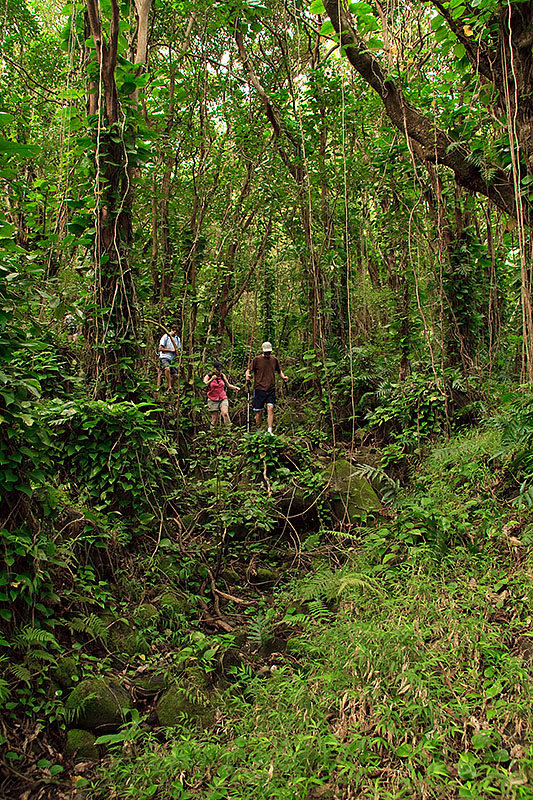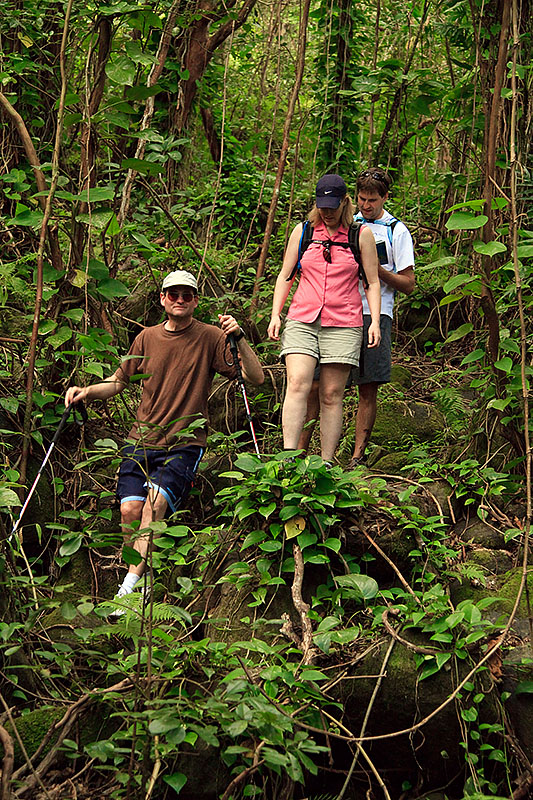 Myke consults the hiking book as Stephanie looks for any sign of a real trail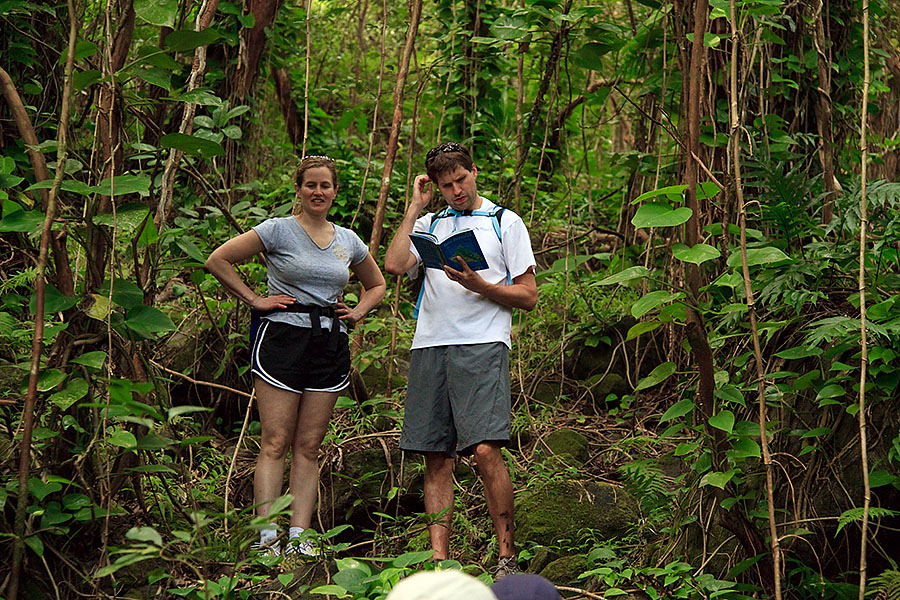 Where the heck is the Maunawili Trail?!? ;-)
Use the controls to play, step, pause, slow-down, and/or speed-up the animation.
| | | | | |
| --- | --- | --- | --- | --- |
| | | Frame Rate | | ... loading images ... |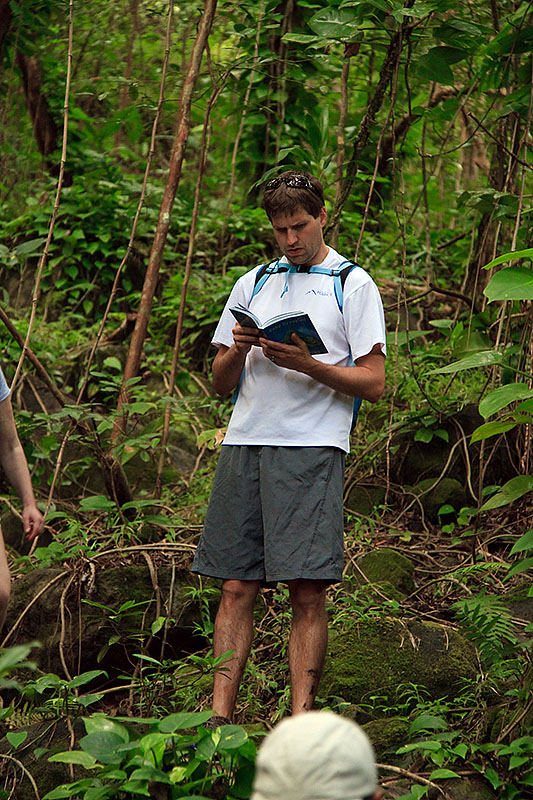 Wide-angle view of "Jurassic Park" -
mouseover image as Myke finds the path in the hiking book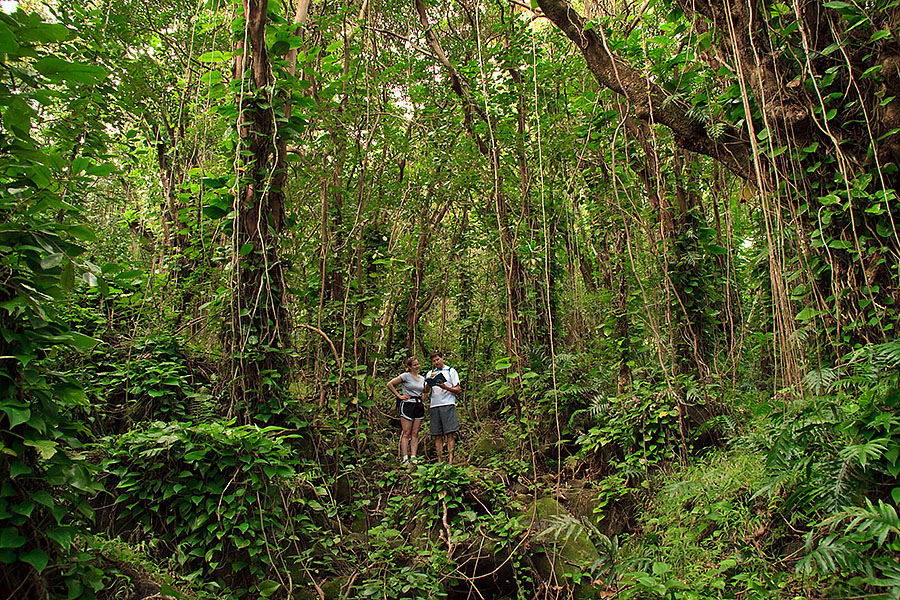 The actual entrance to the Maunawili Trail was 30 feet away - D'OH! ;-)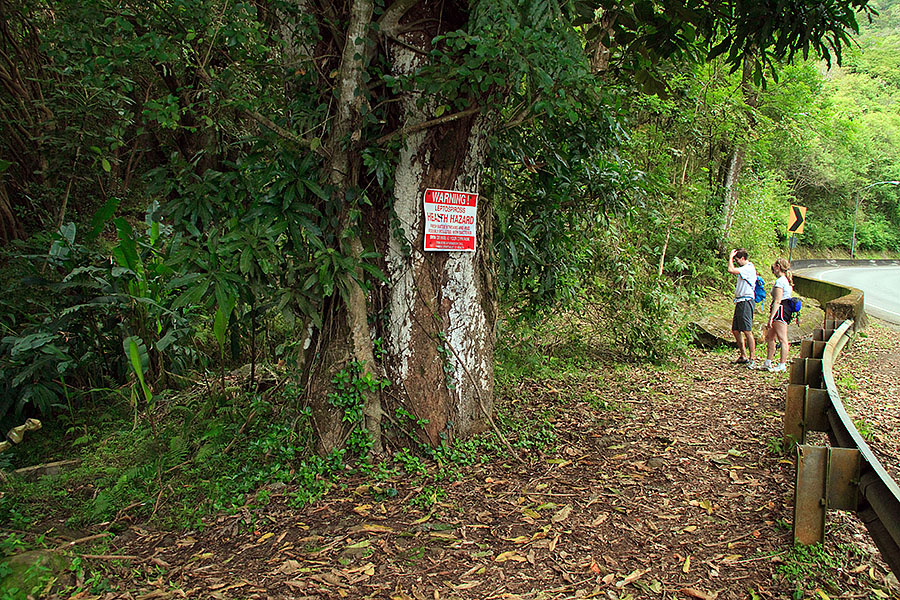 Kurt recounts his Jurassic Park experience on the earlier "trail"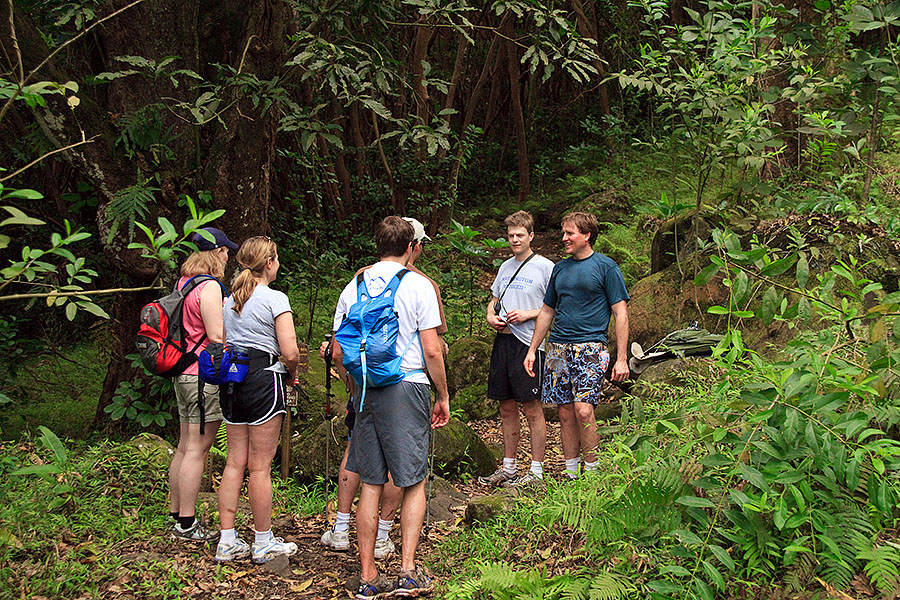 Time to *really* start the 9 mile hike ... and yes, this is a good trail ... here!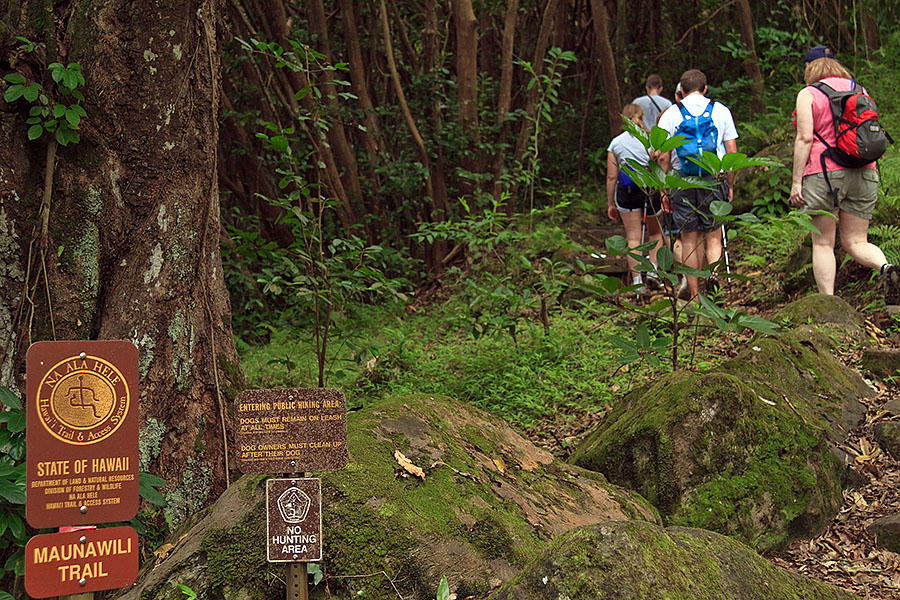 Kurt, Myke, and Steve hiked down this trail to Maunawili Falls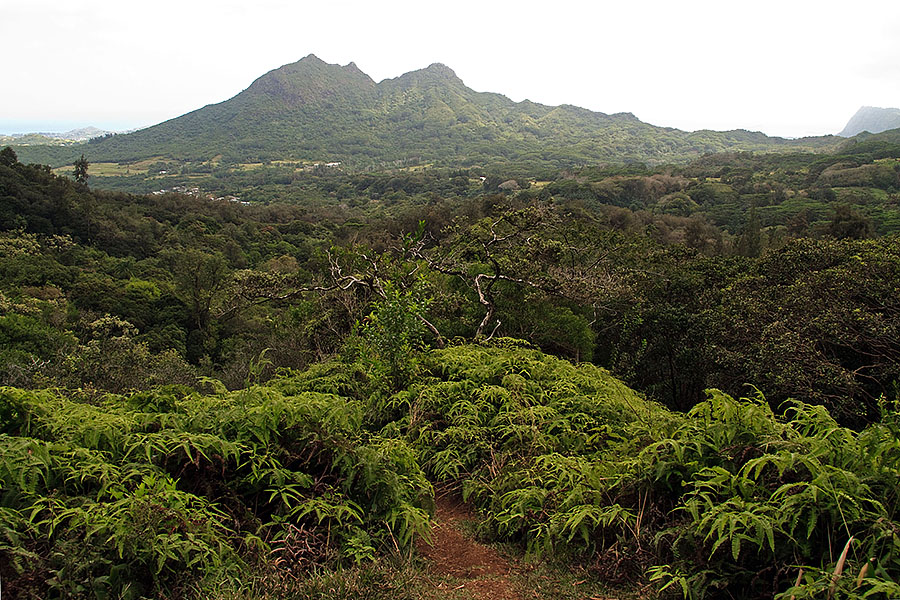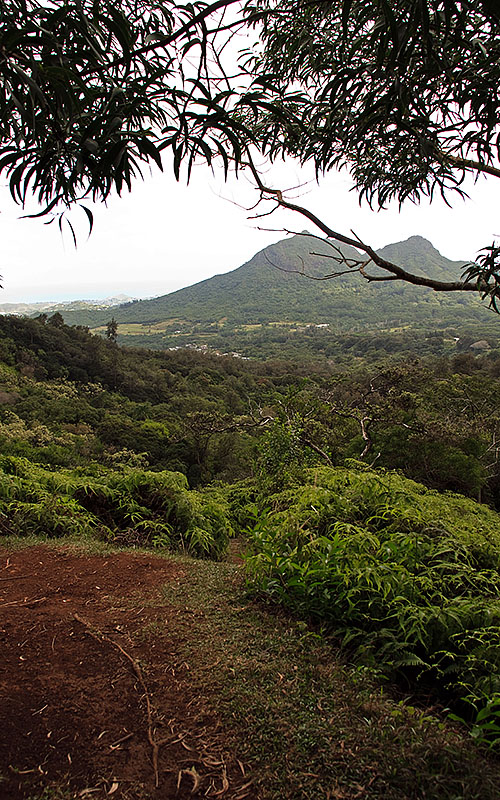 Kris and Kurt wonder if we are lost again as Myke checks GPS coordinates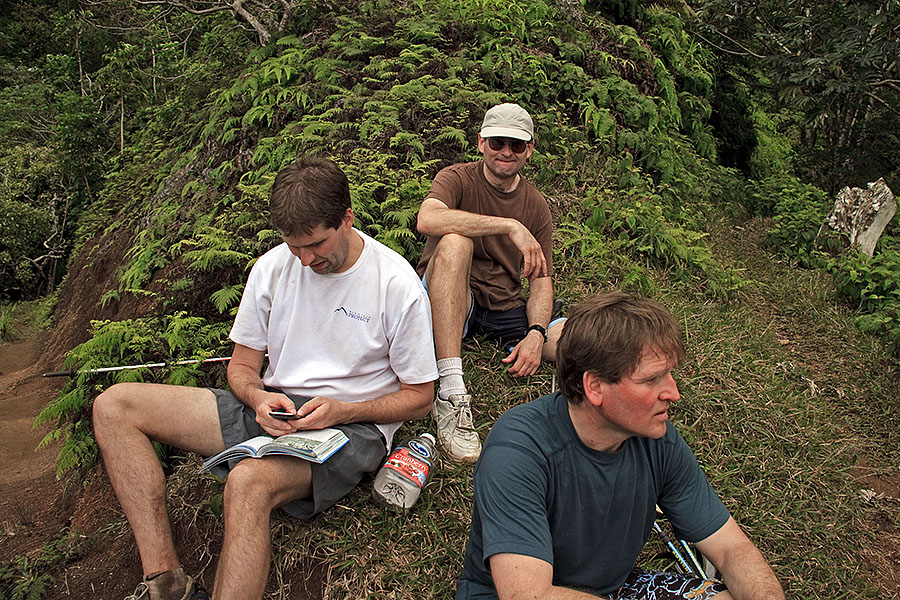 Kurt says "Gimmi that hiking book - I'll find us a way back to civilization!"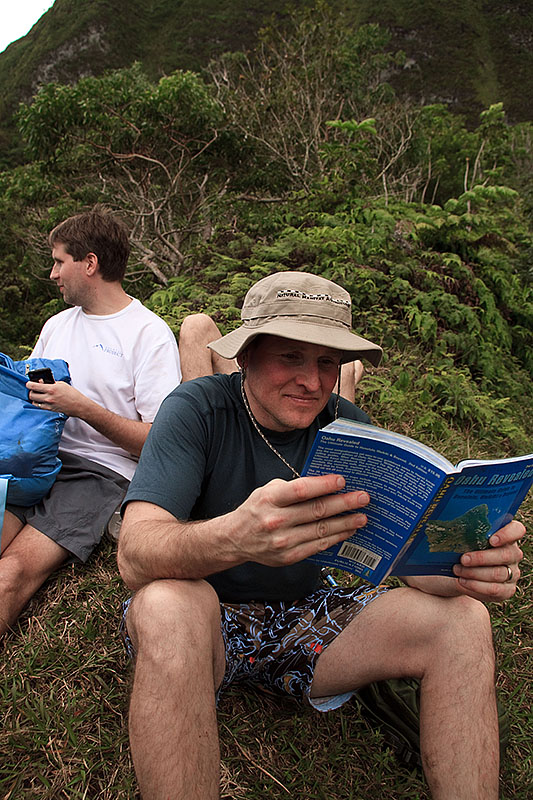 Stephanie checking the Maunawili trail directions in the hiking book