Komarnitsky Hawaii 2016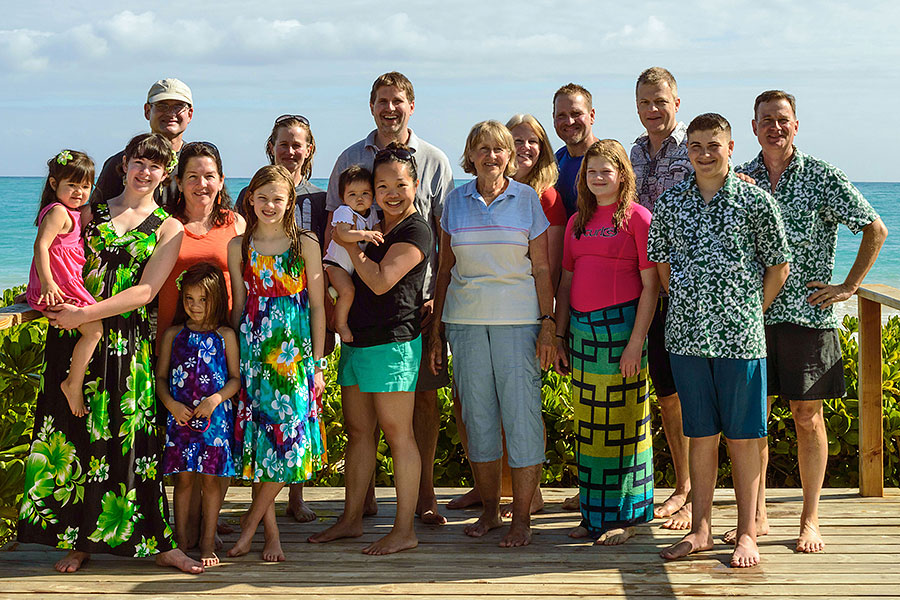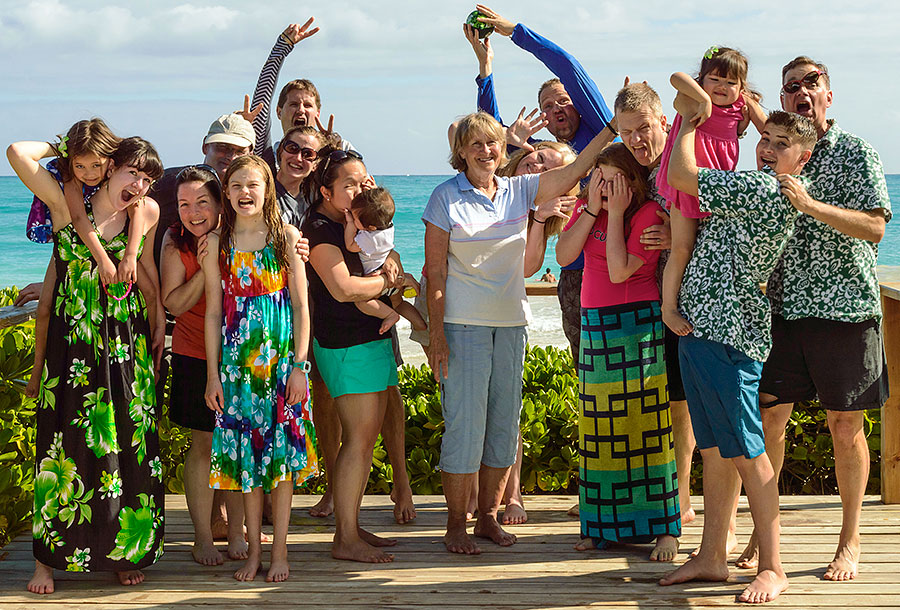 Family picture setup - gotta love the quad-stack tripod - sheets were spread out as light reflectors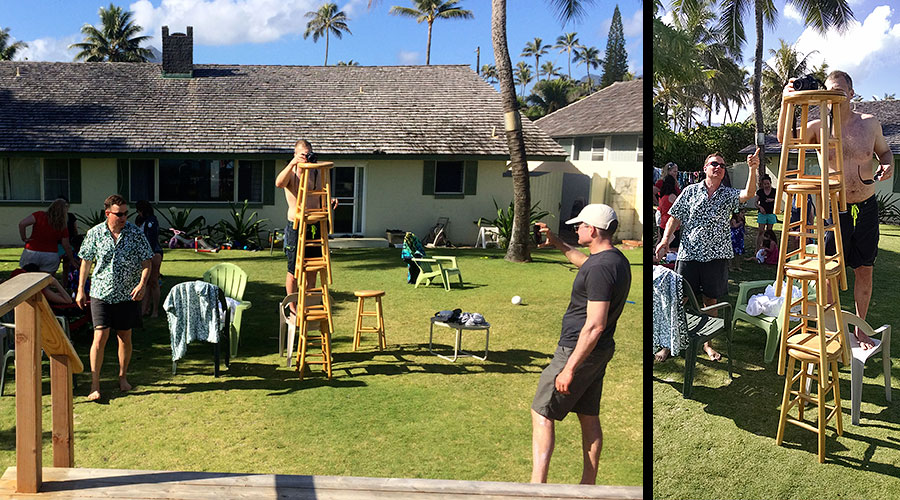 Major water balloon battle earlier on in the backyard
We had an "E-Ticket Ride" on the Snorkel Boat - WaterJetMan and C-17's doing touch-n-go's!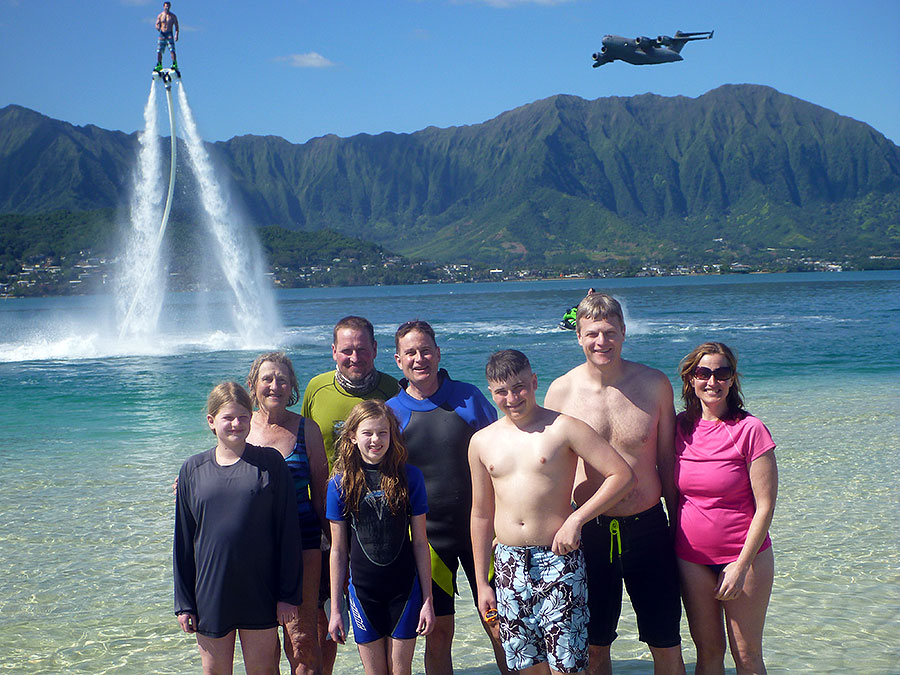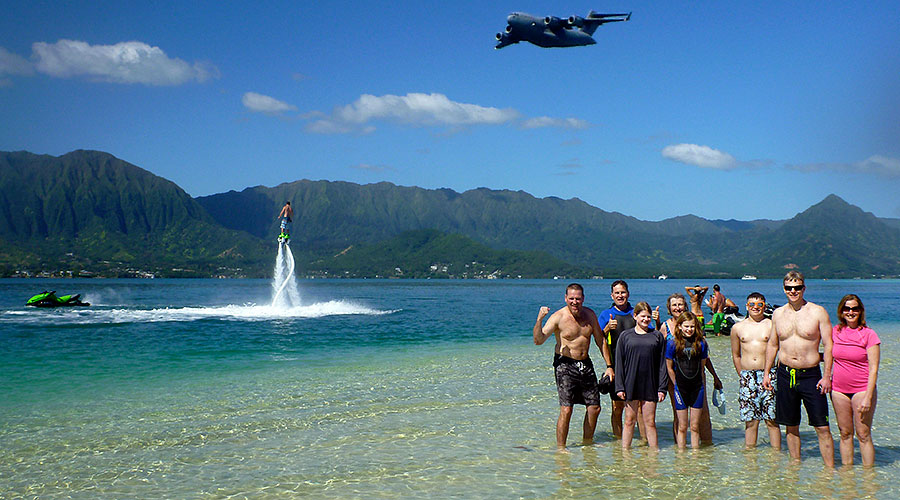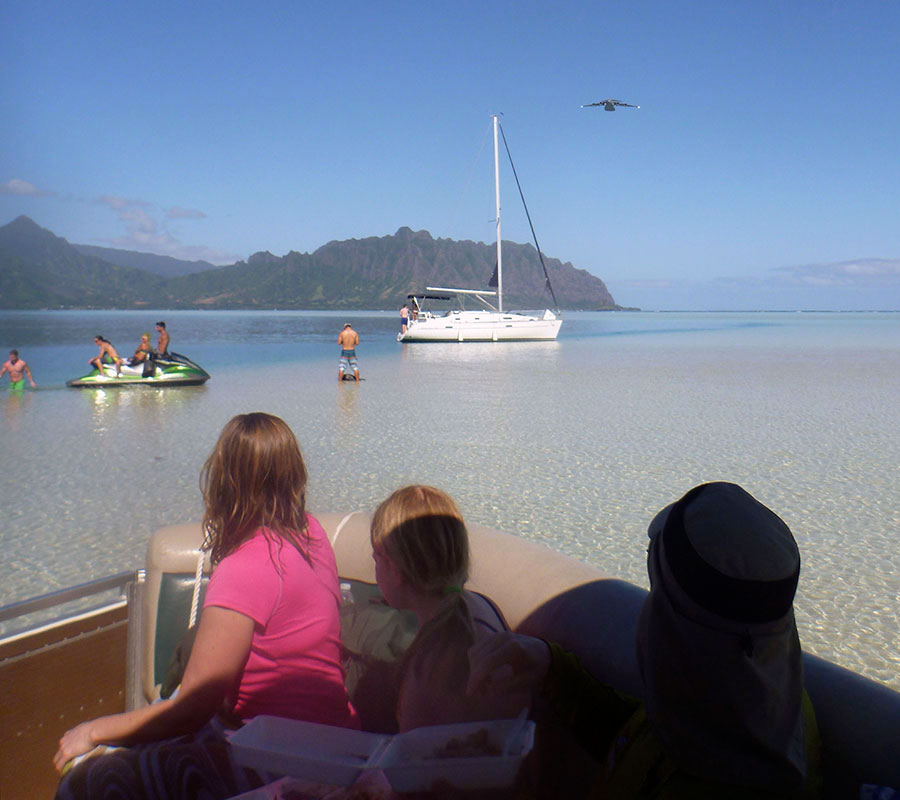 Long-Boarding as the C-17's roared overhead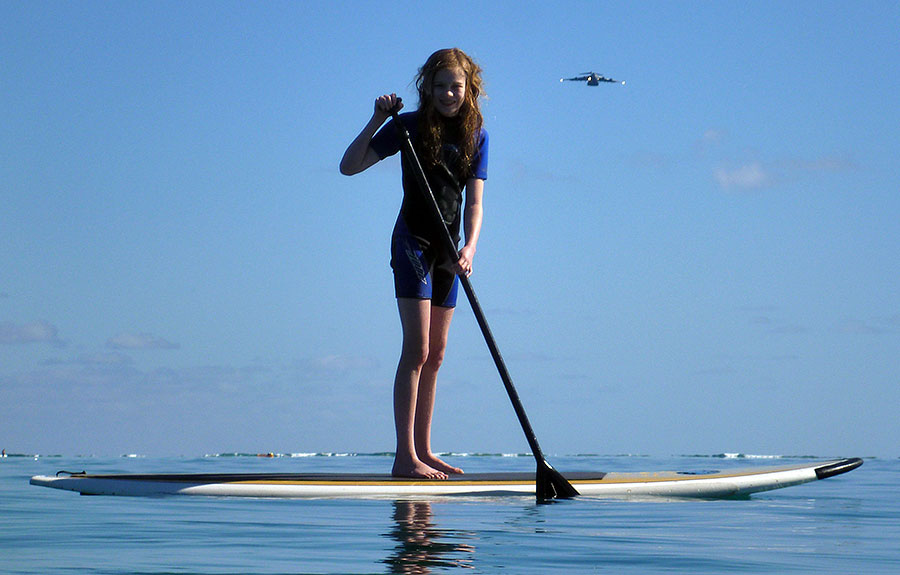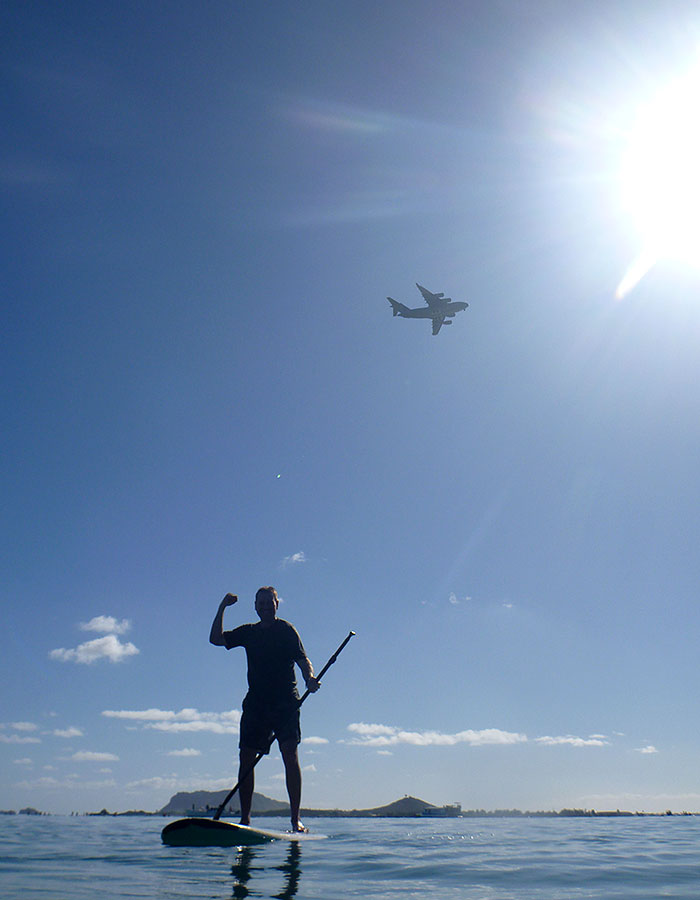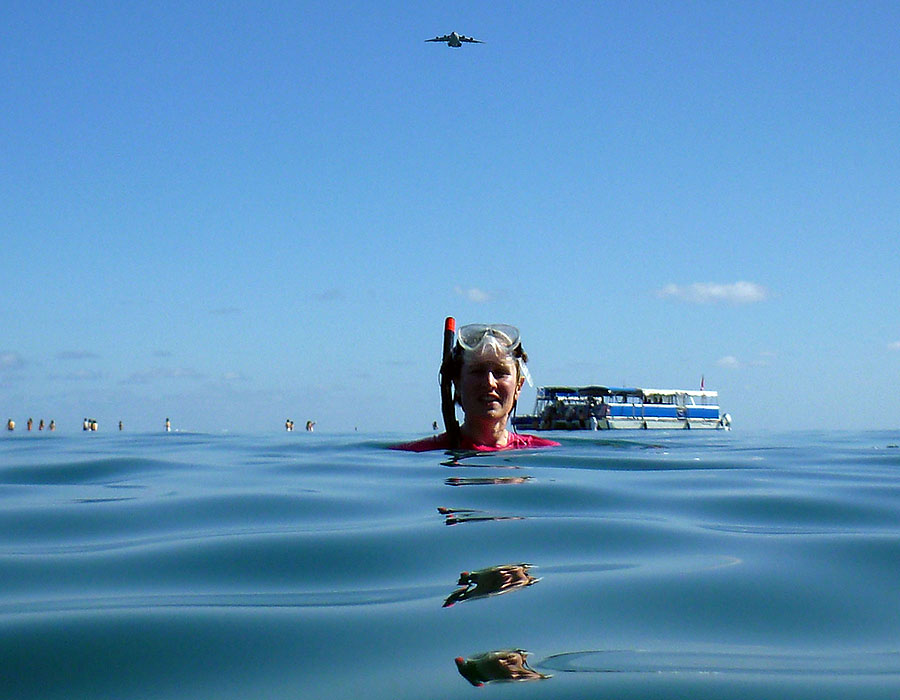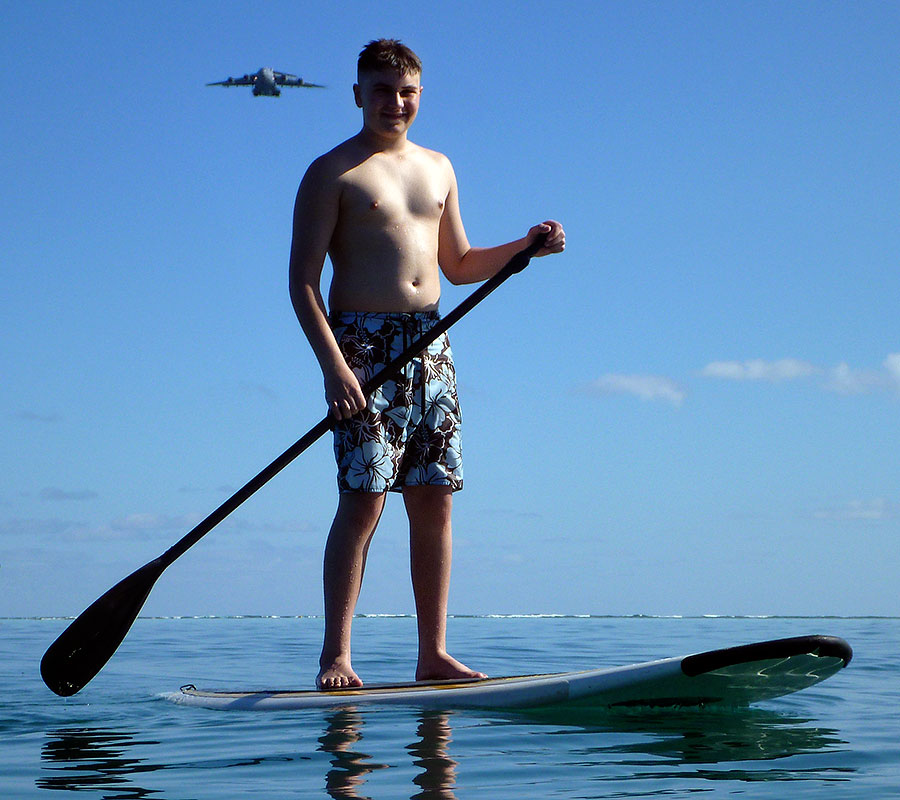 Videos of Sophia and Kyle long-boarding as the C-17 flys over
Kyle goofing around while anchored on the sandbar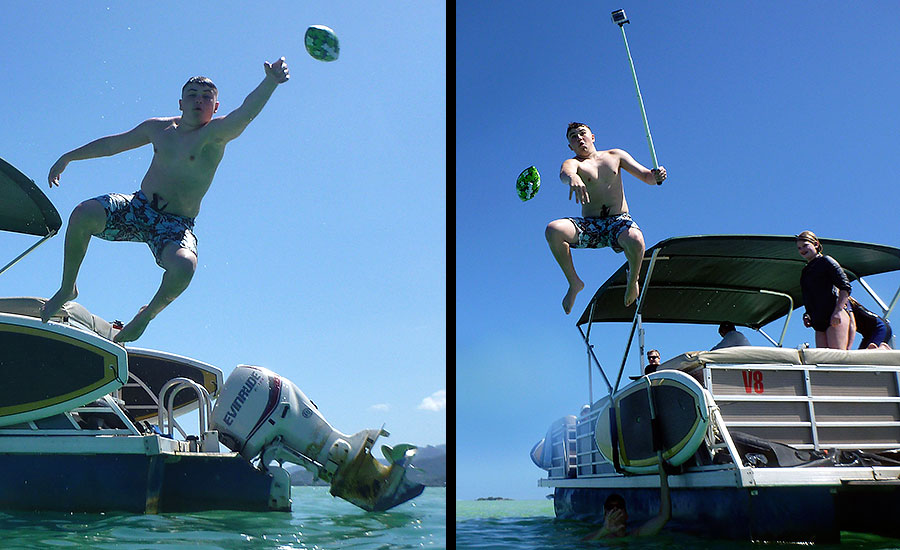 Animated GIF of WaterJetMan - apparently he competes at the National Level - some crazy moves!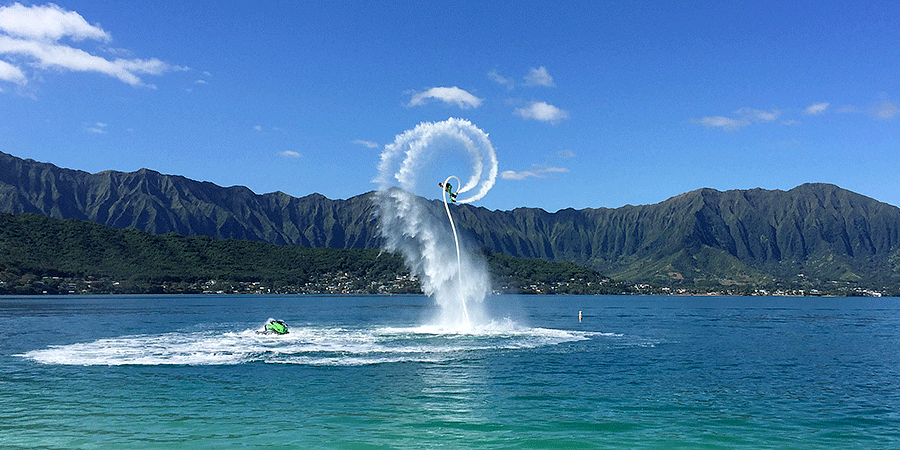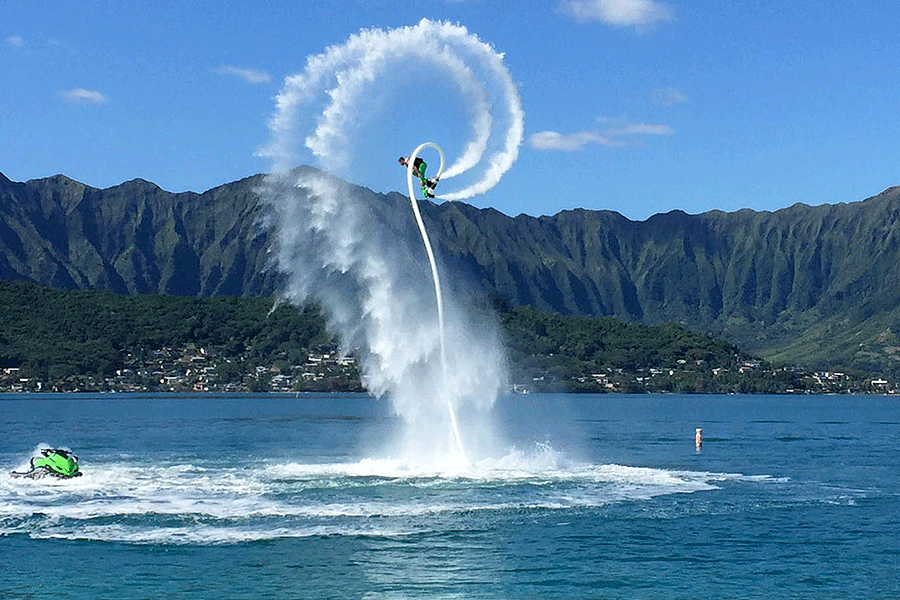 Kurt watching WaterJetMan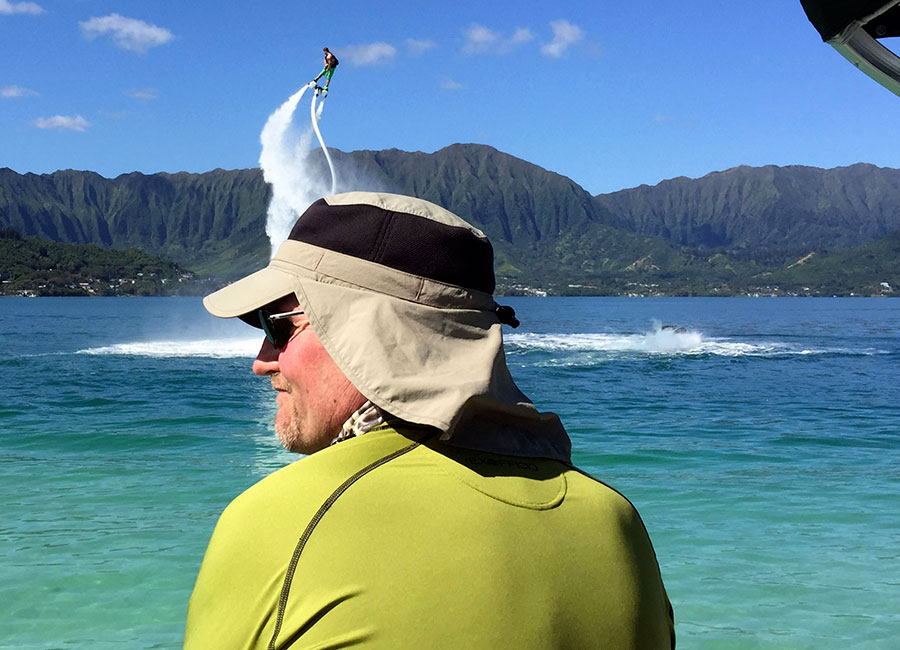 Speaking of Kurt, he turned 50 ... so was the centerpiece of the SuperBowl Pool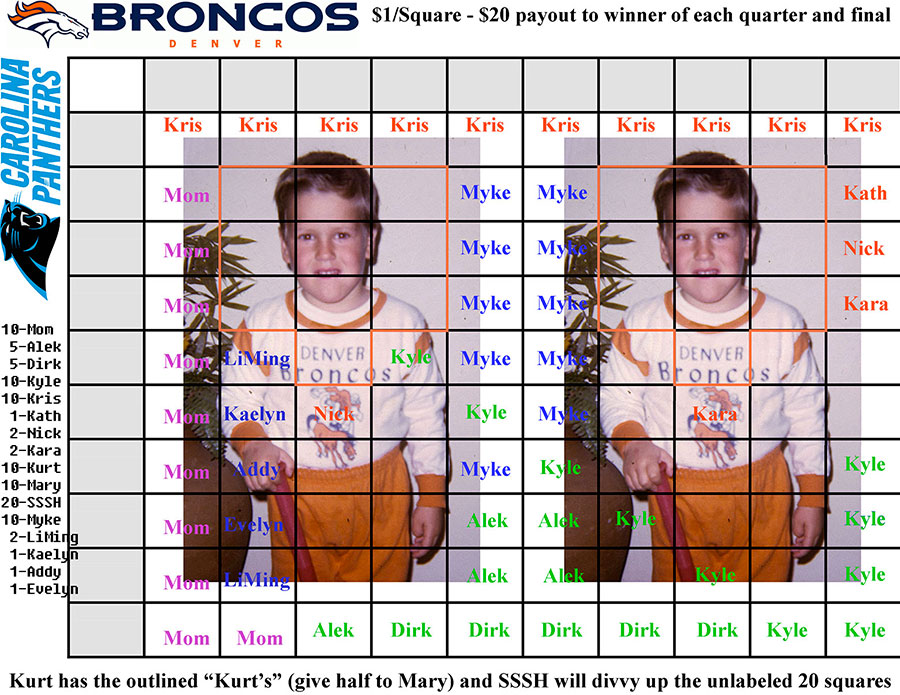 Mom's "approves" the random selections - ended up being a Fall City domination as they won $80!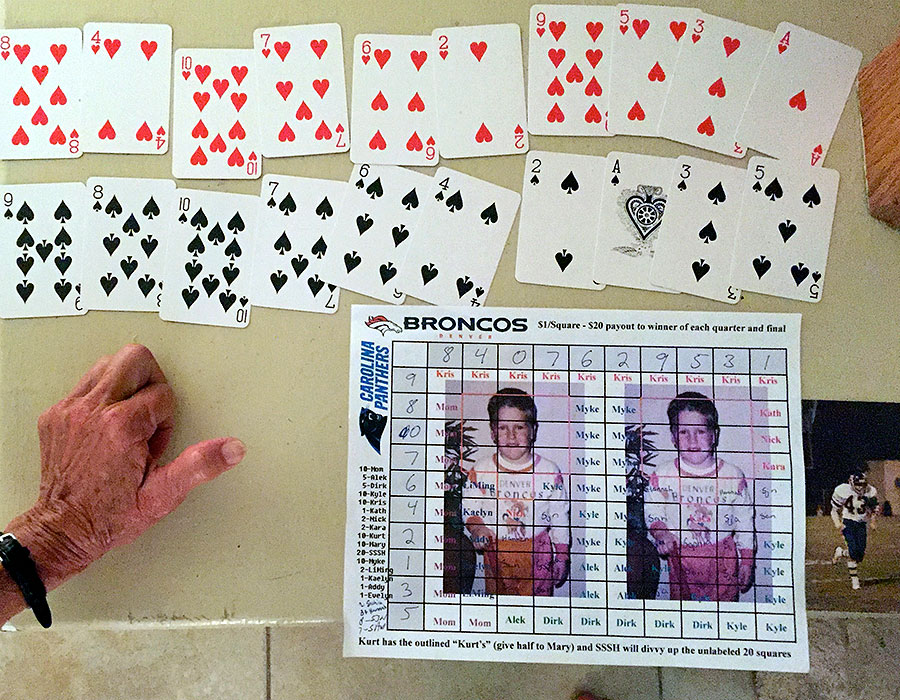 Golf is always a treat in Hawaii - teeing off on the #13 Ocean Hole at Kanehoe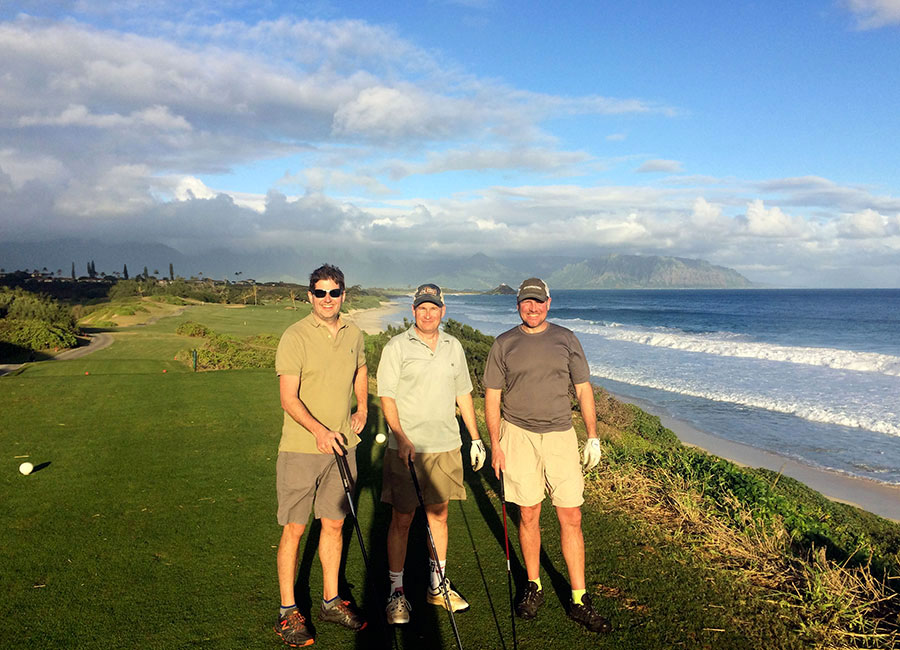 Kyle taking a swing at the "Dirk" ball ... which he subsequently plunked in the ocean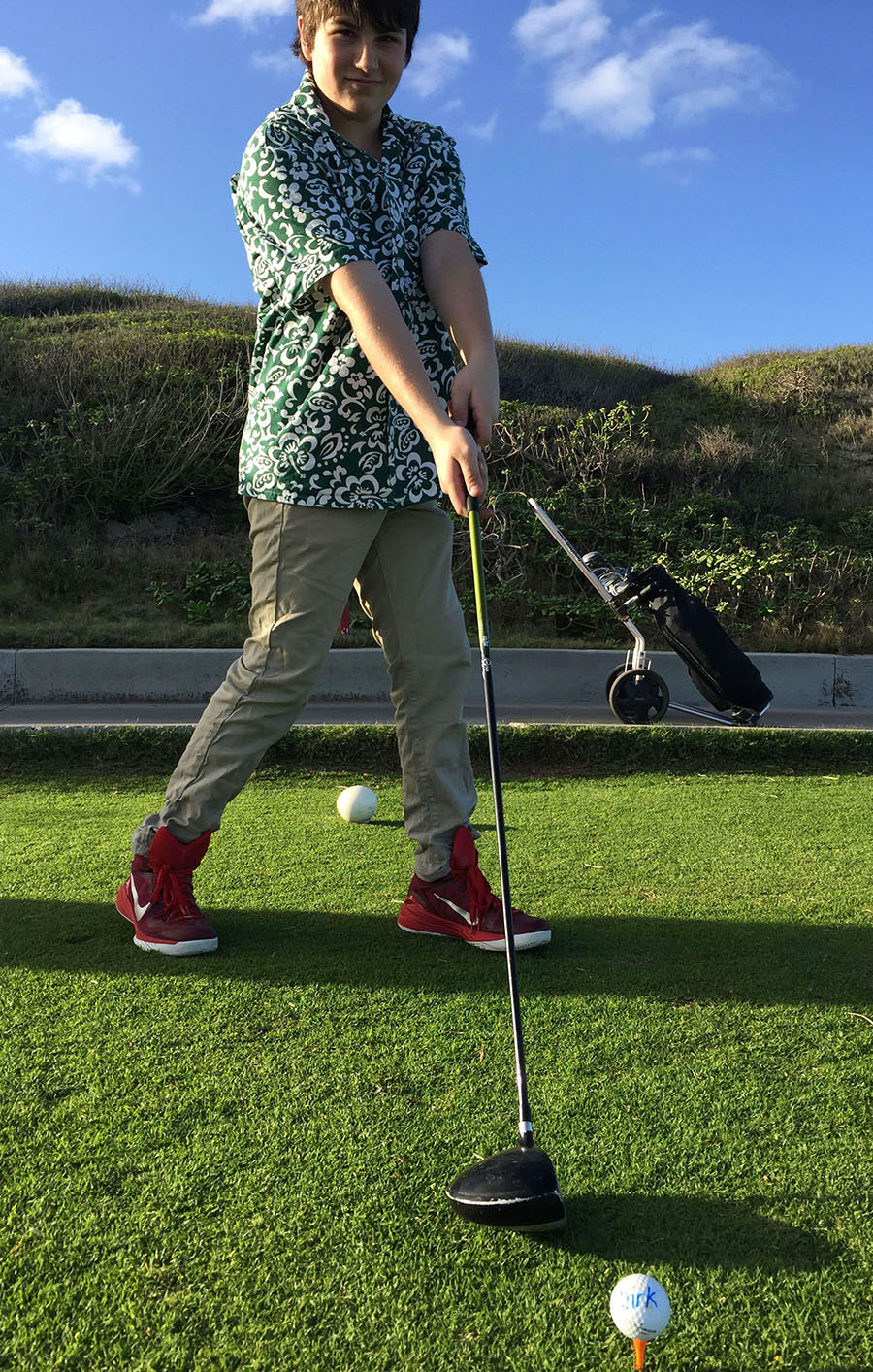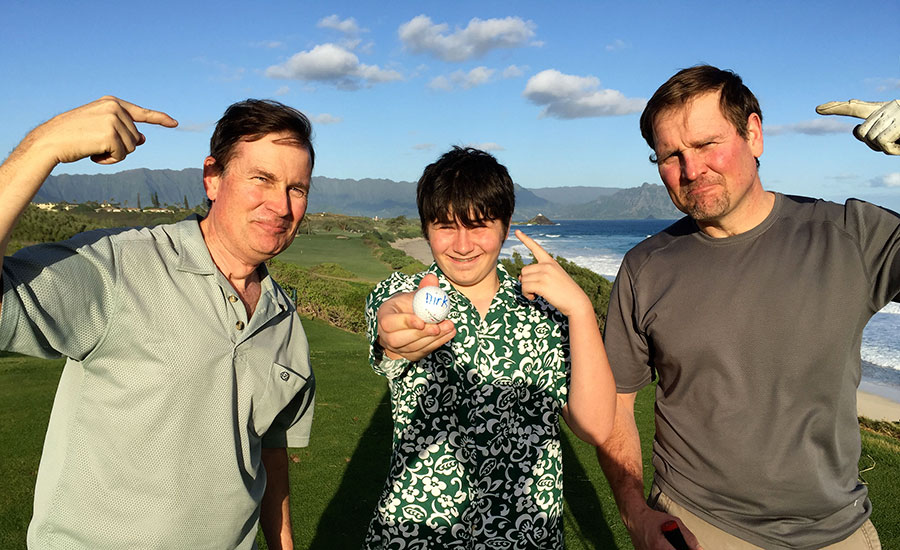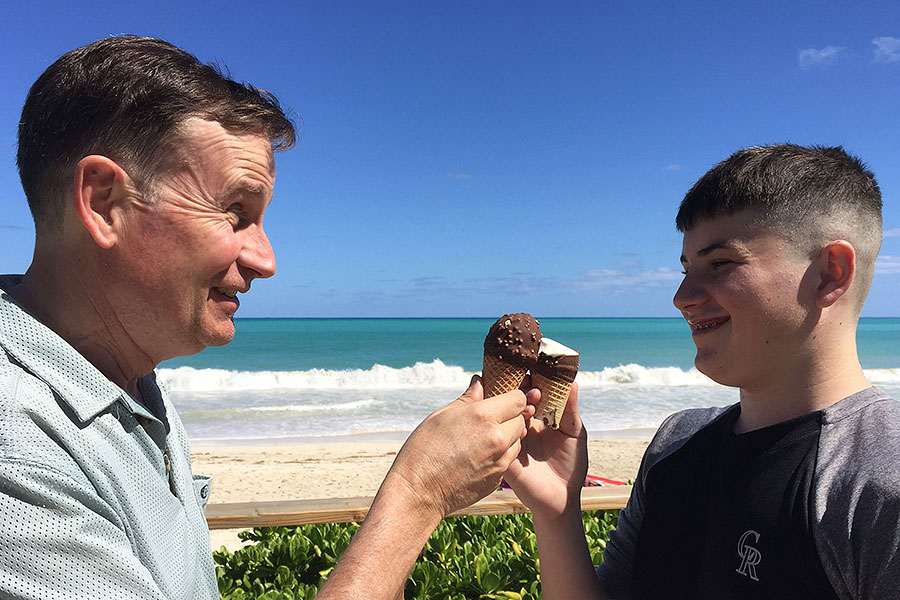 We probably consumed over a 100 drumsticks during the week!!!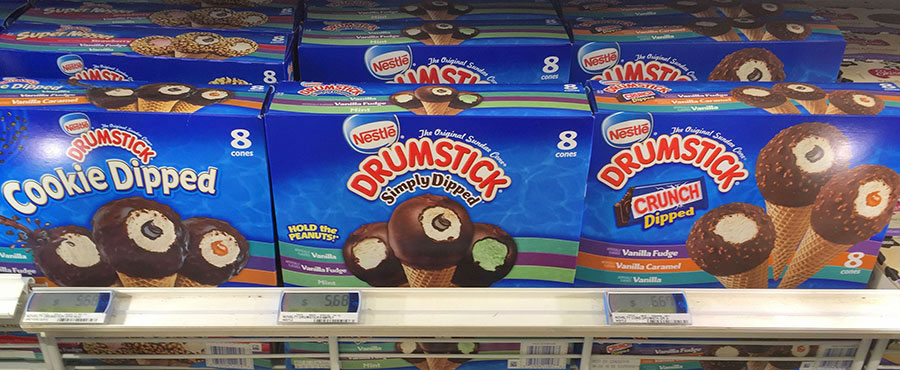 Kyle and Kurt going for the full-on breakfast after golf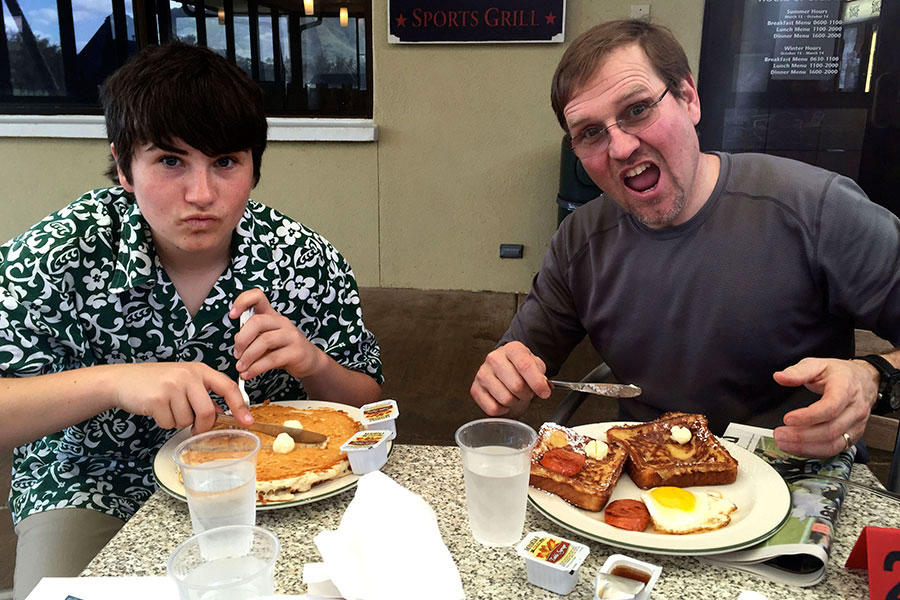 Kurt was the Baconator!!!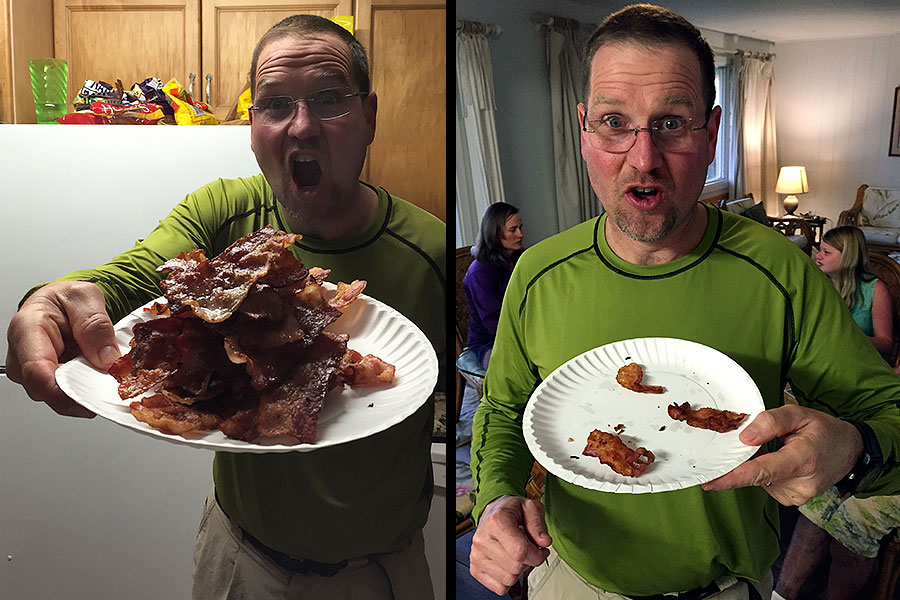 Alek was the Nacho-Man ... these were always devoured within minutes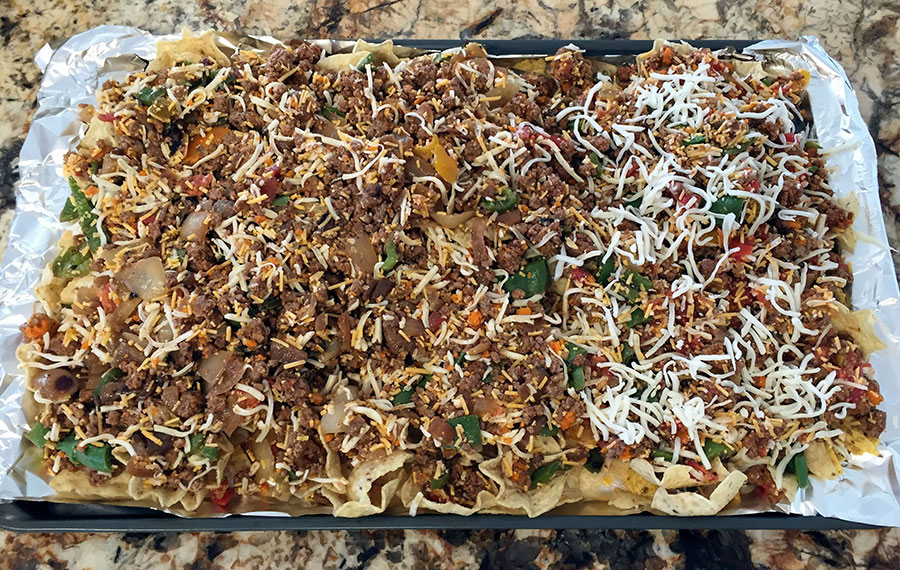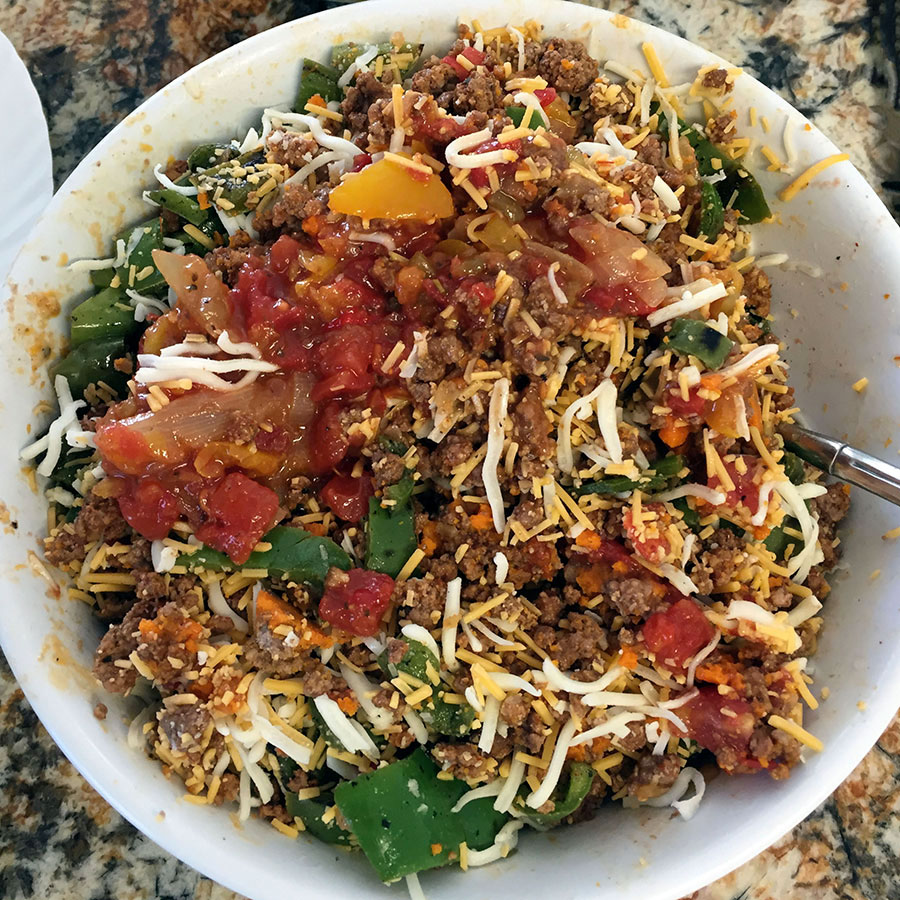 Heading out for the "permit hike" on the Poamoho Trail - we had it all to ourselves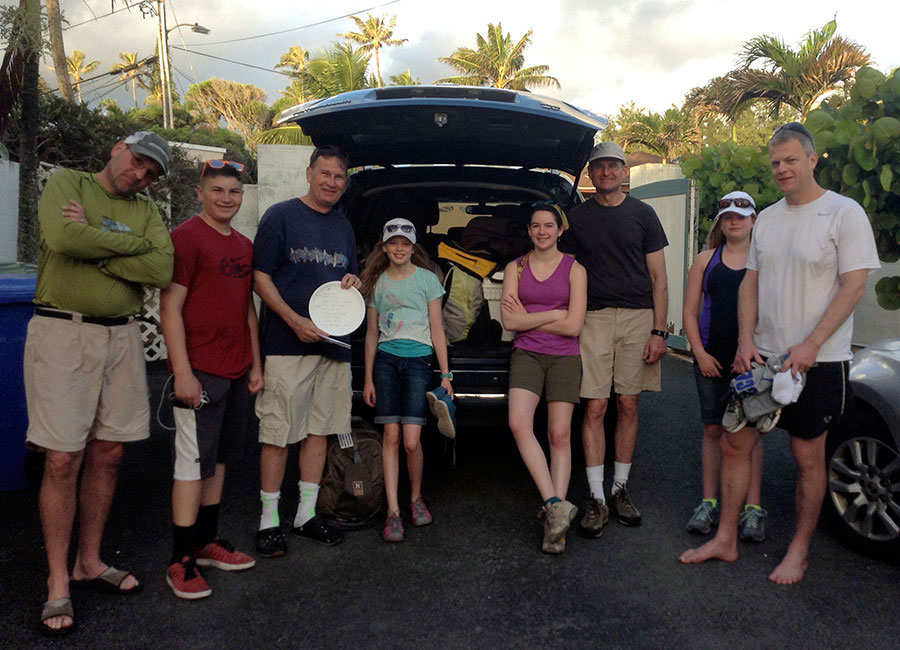 It was a tight squeeze in the rental car ... with Kris "BRRAAAPPPP'ing" it up the dirt road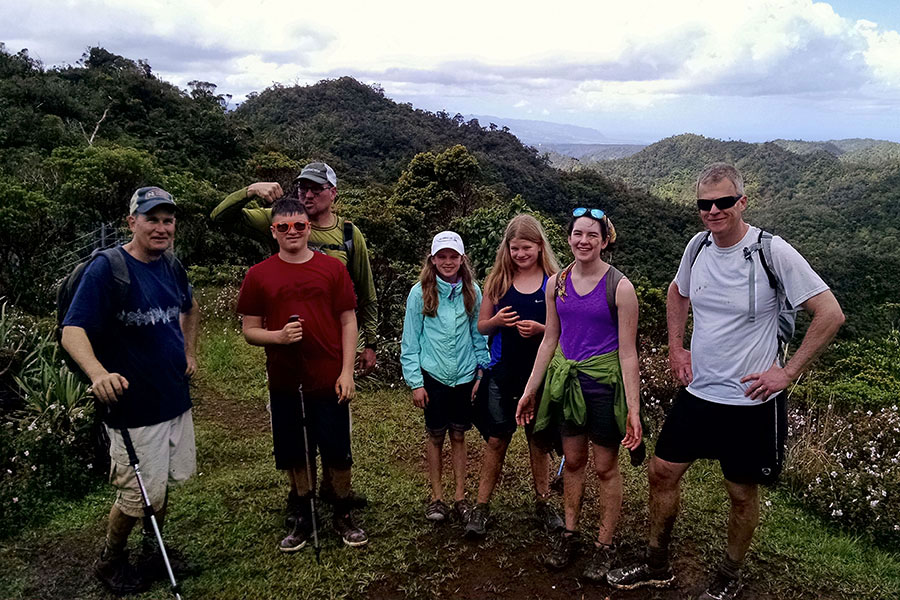 Kris on top in the fog wolfing down all the food we bought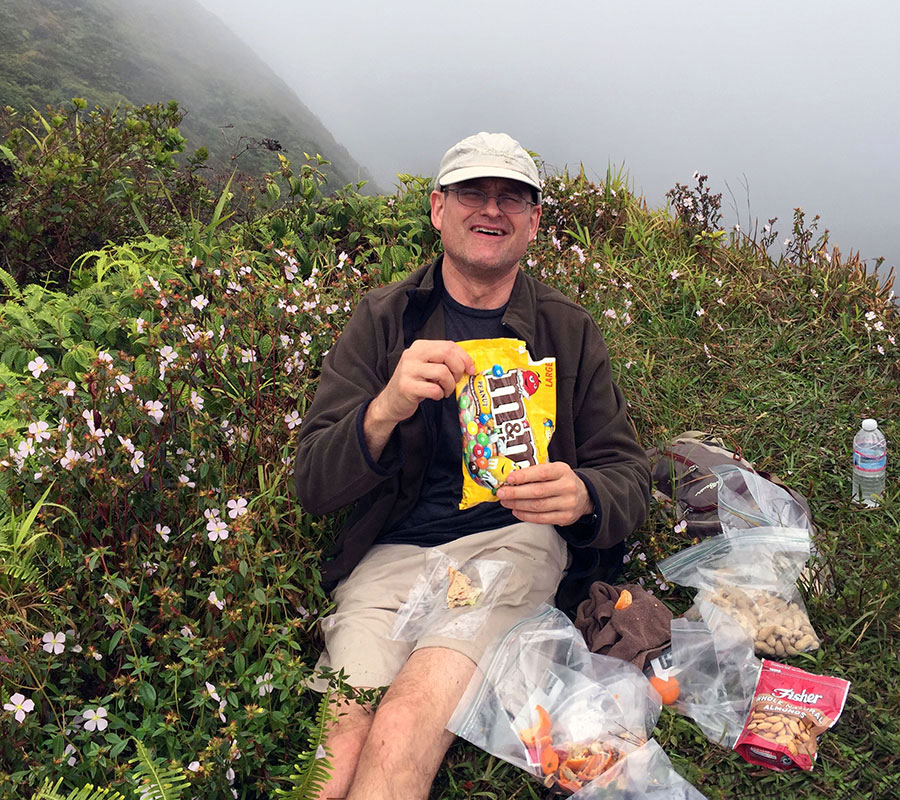 Kurt took a group out to go Shark Fishing ... really!
You catch these "bait fish" and then use 'em to try to hook a Shark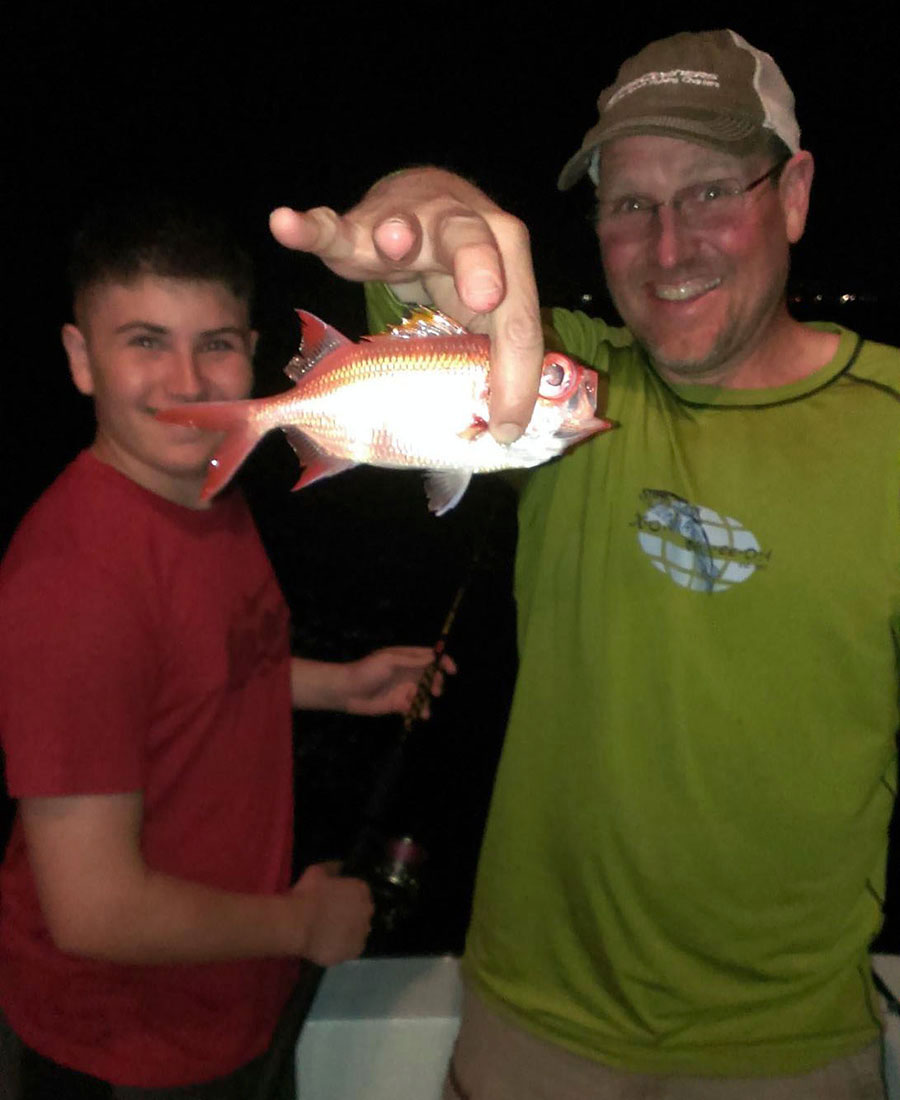 While they did catch one shark, they would have caught more if they had used Kyle for bait! ;-)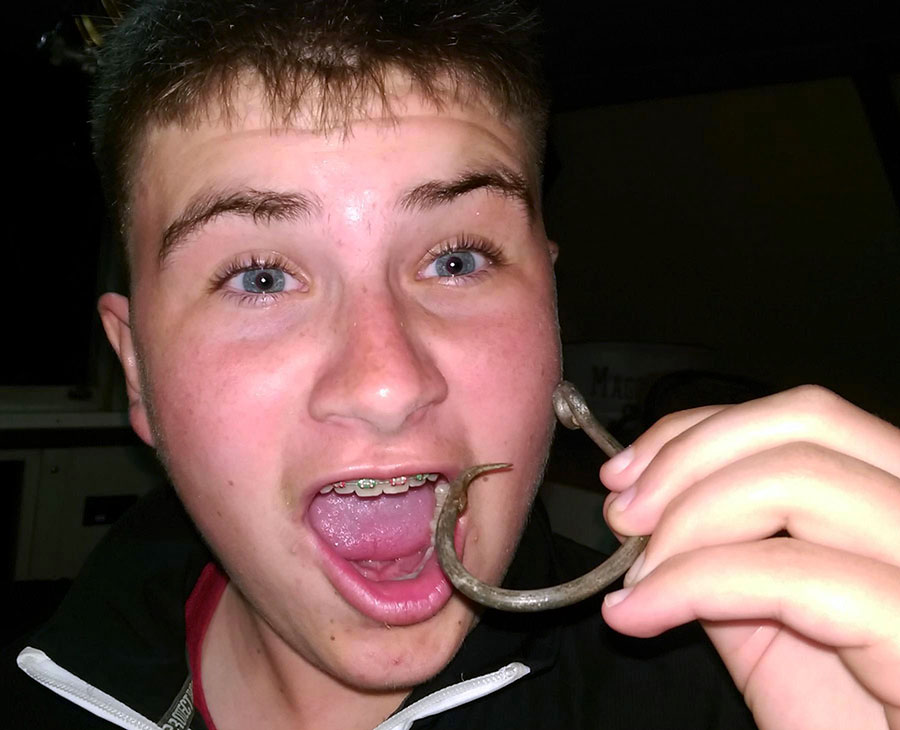 Colorful Hawaiian outfits
Sunrise at Kailua Beach is always a treat - just about everyone saw it all mornings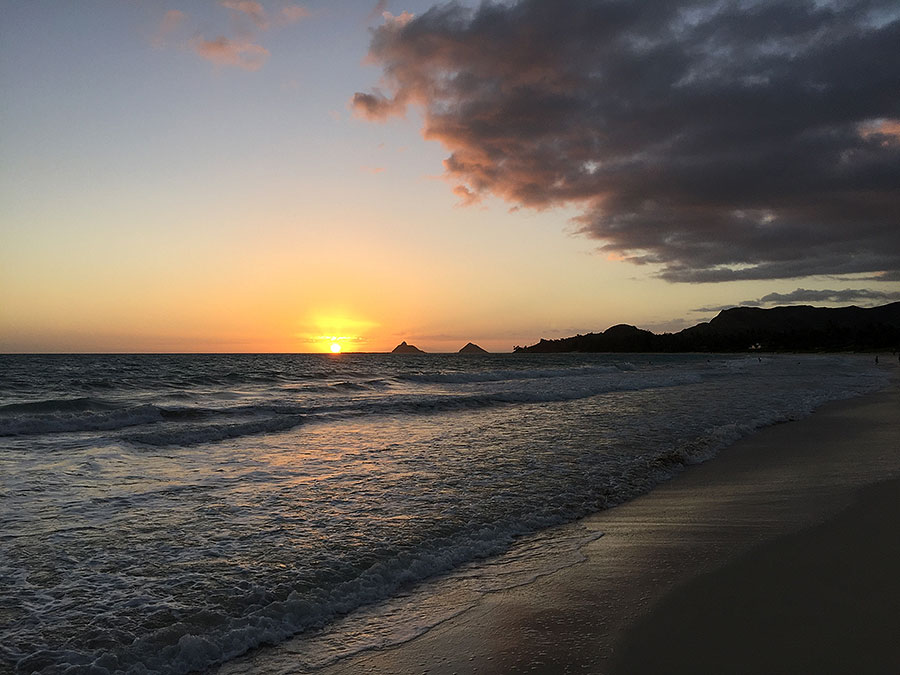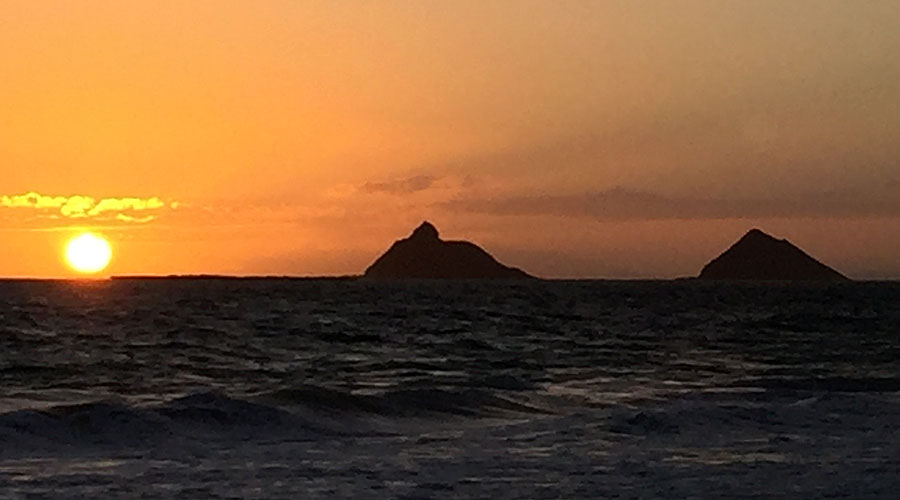 Some turtle pictures from our snorkel outing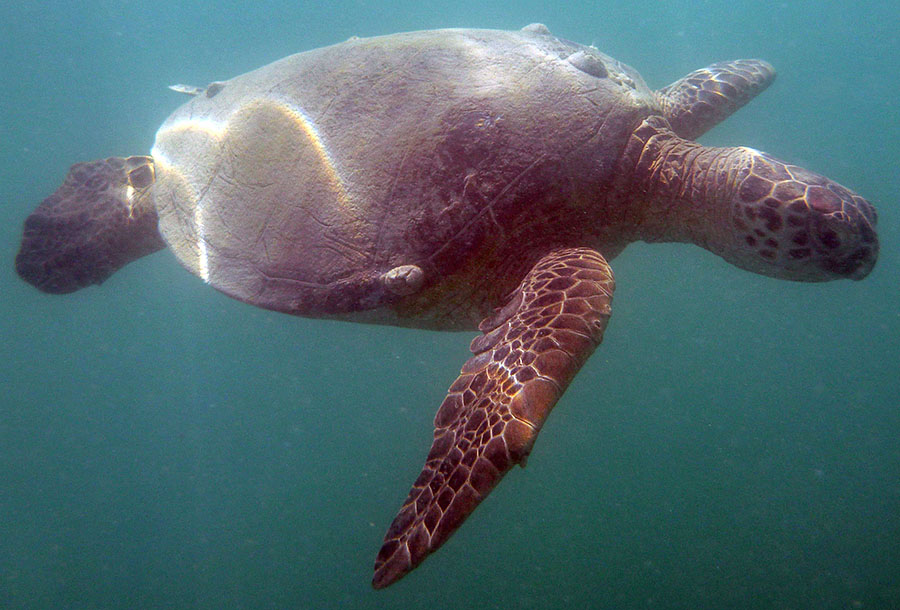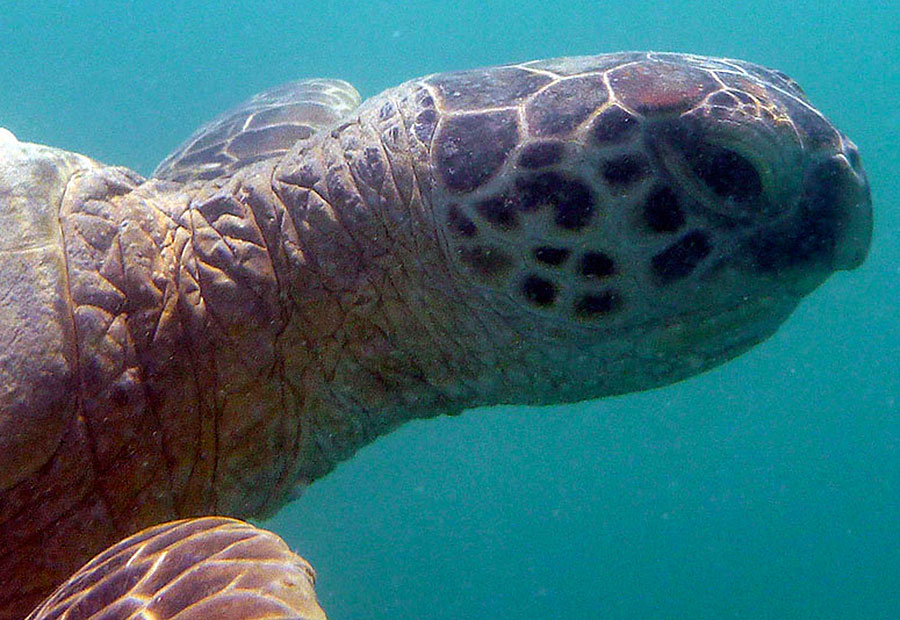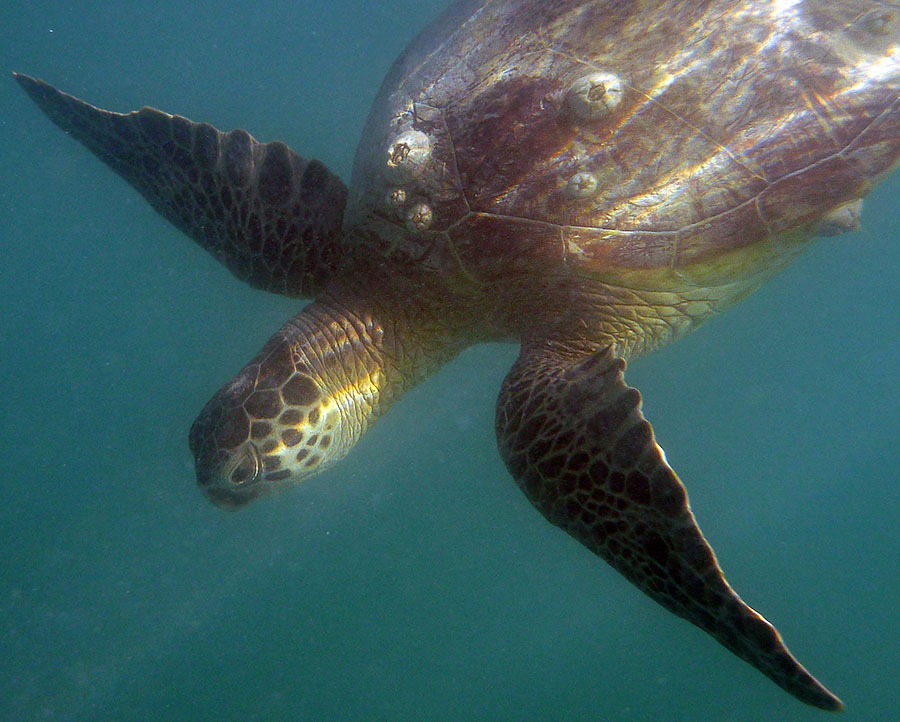 Taking off from Honolulu after a GREAT trip - note C-17 next to depart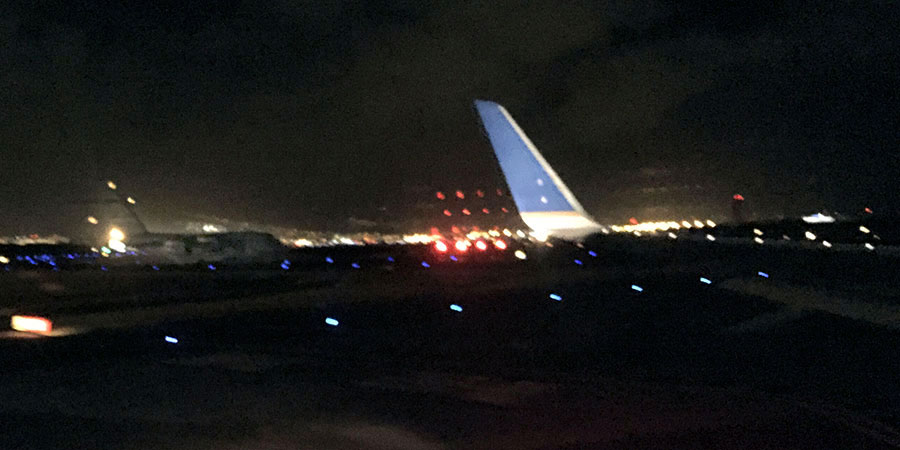 Landing in Denver at sunrise - note plane coming into parallel runway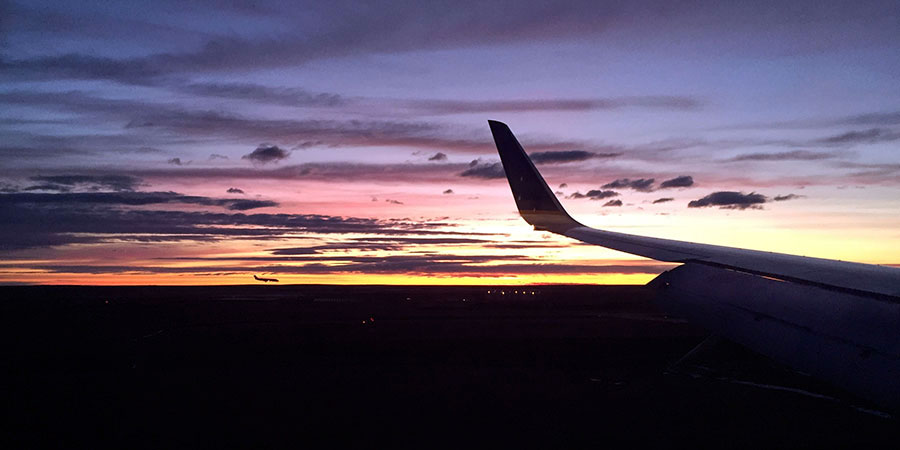 Alek two years later as "Little Buddy Gilligan" getting ready for Hawaii/2018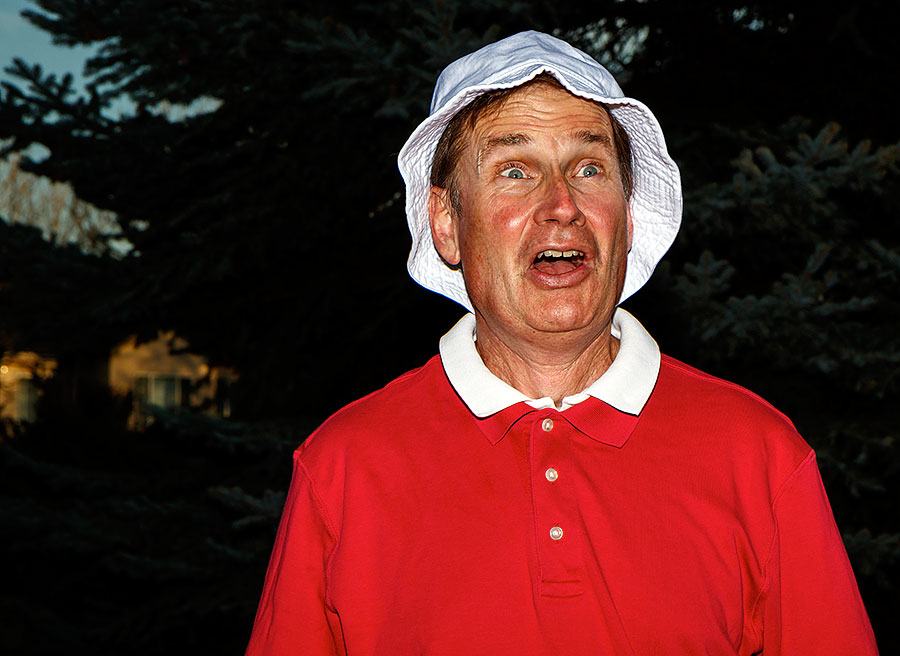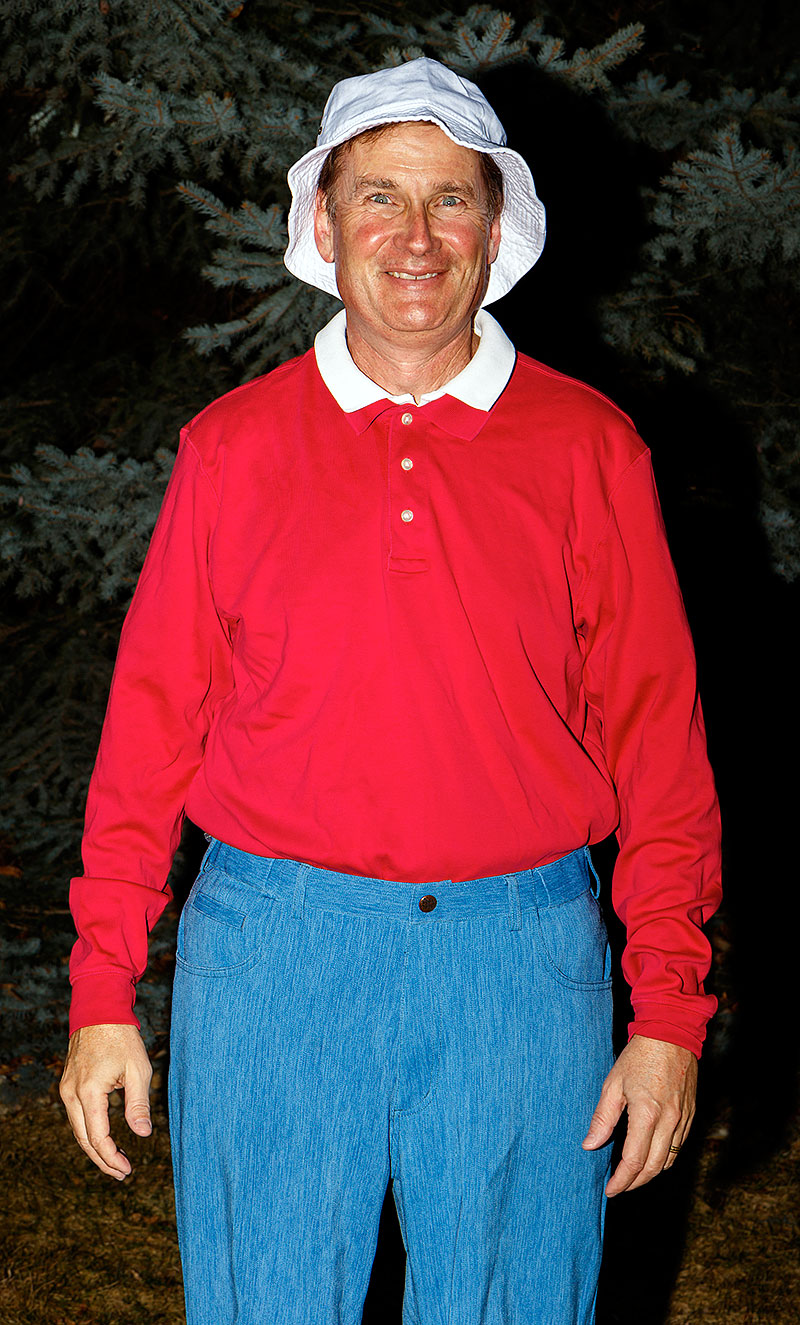 The borrowed outfit is a bit big on me (especially the pants) so I look like an older, chunkier Bob Denver! ;-)