Summit Gym Opening - January 19th, 2010
Here's some pictures of the Summit Middle School Gym Opening and a scouting visit two weeks earlier.
View of the Gym in the morning light as students walk up the hill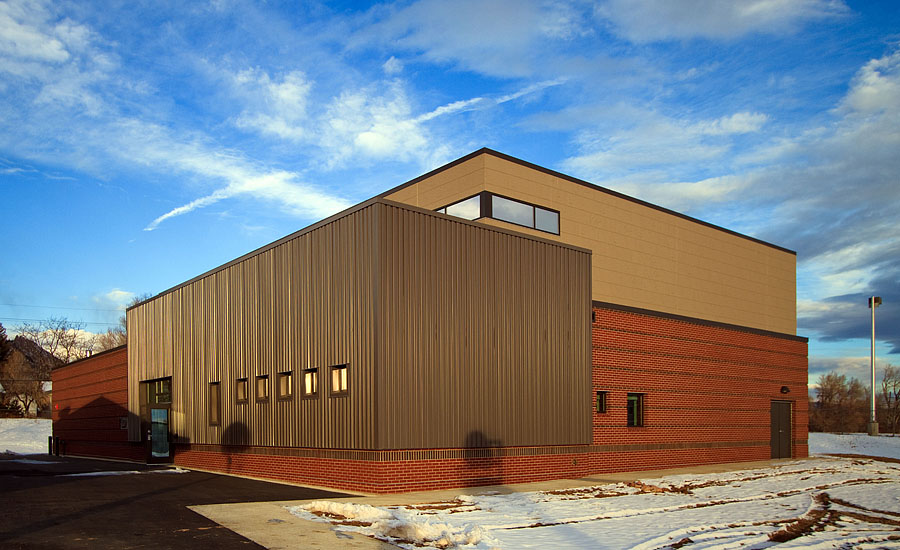 Various dignitaries start to gather for the Grand Opening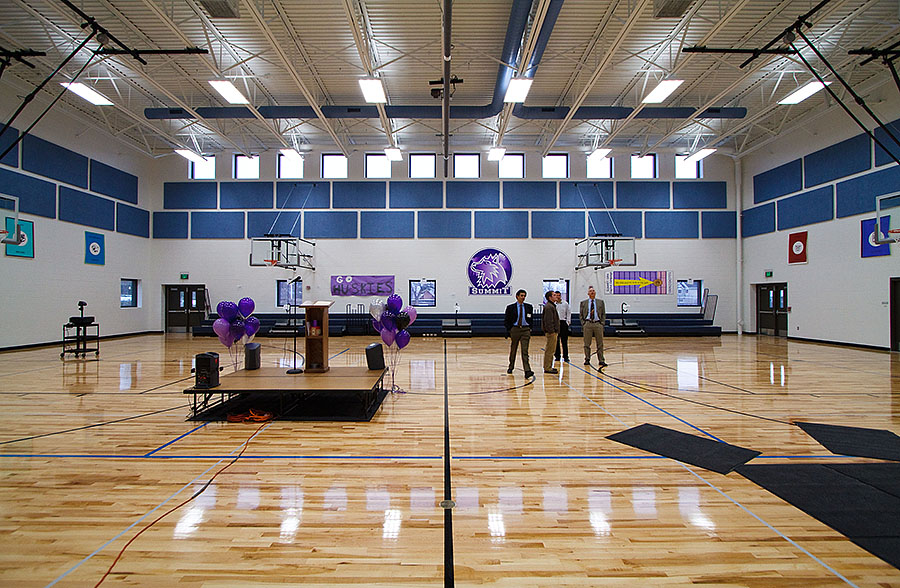 Almost 180° panoramic three-frame stitch of the Gym ... with two Ali Gidfar's! ;-)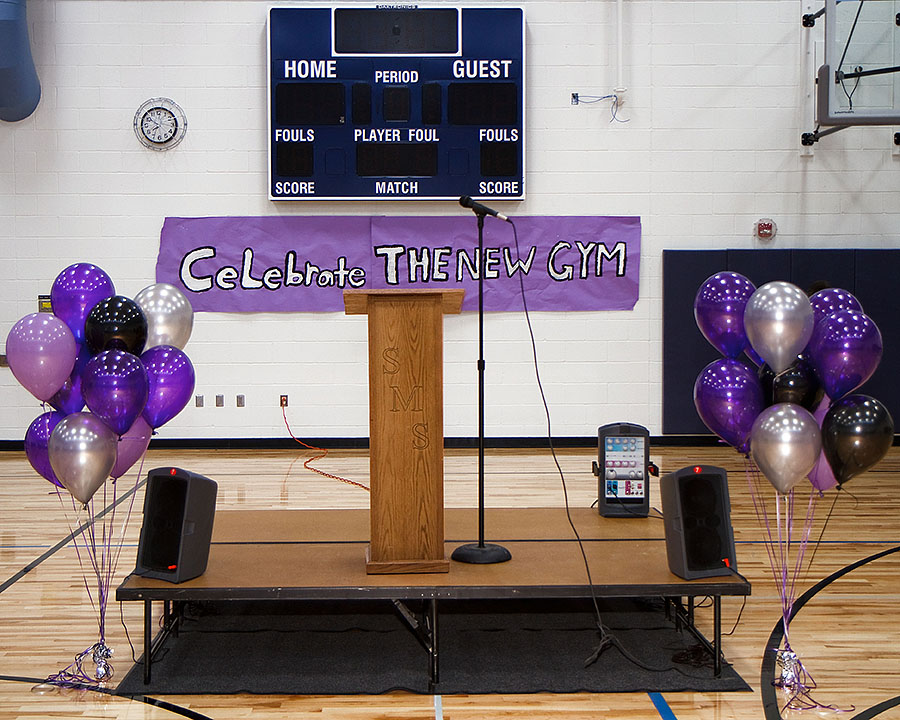 Quintessential picture of Principal David Finell checking his notes before speaking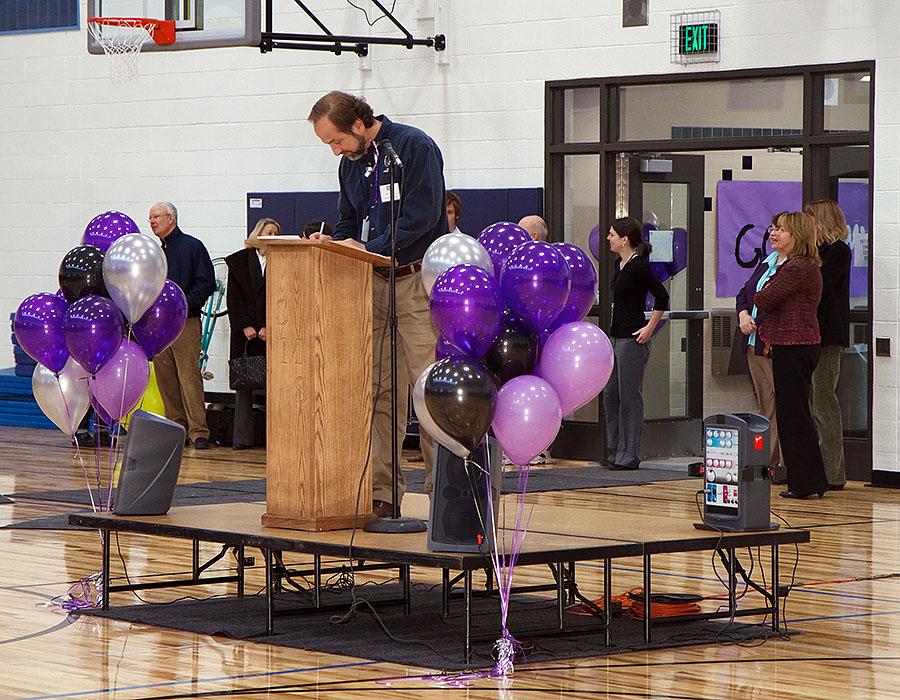 Mr. Finell is always well prepared & organized -
mouseover image to see him go back to work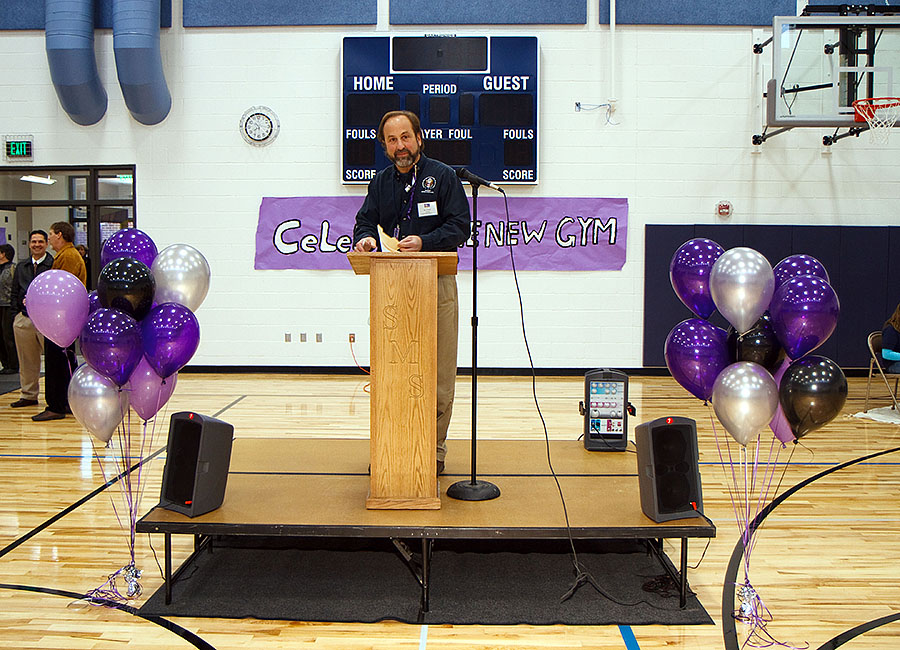 The Summit Band provided some great music led by Mr. Tim Baldwin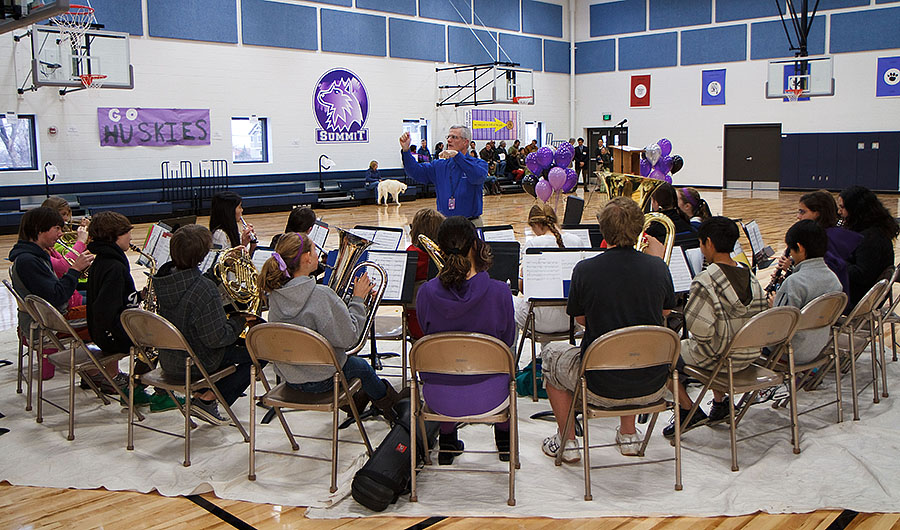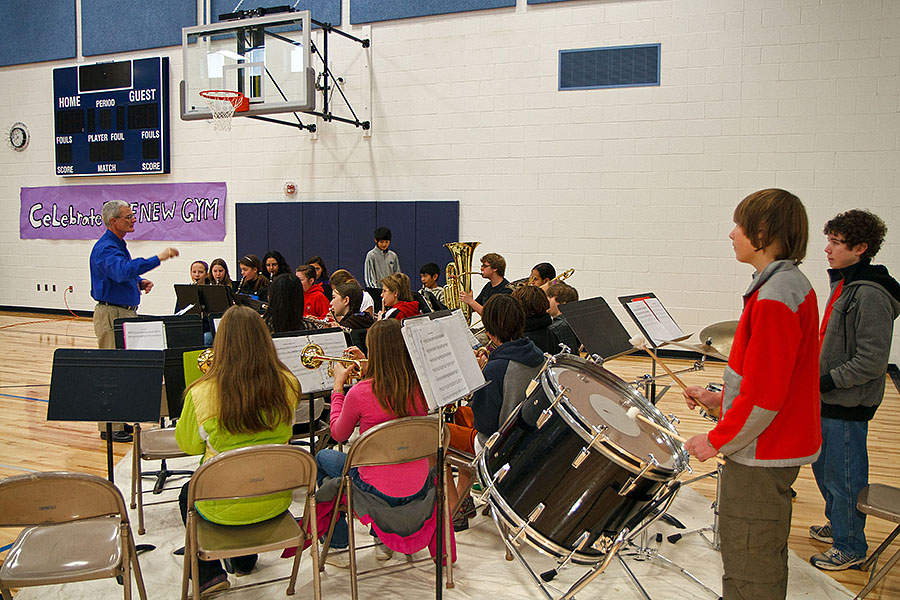 Mouseover image to see Mr. Baldwin in action!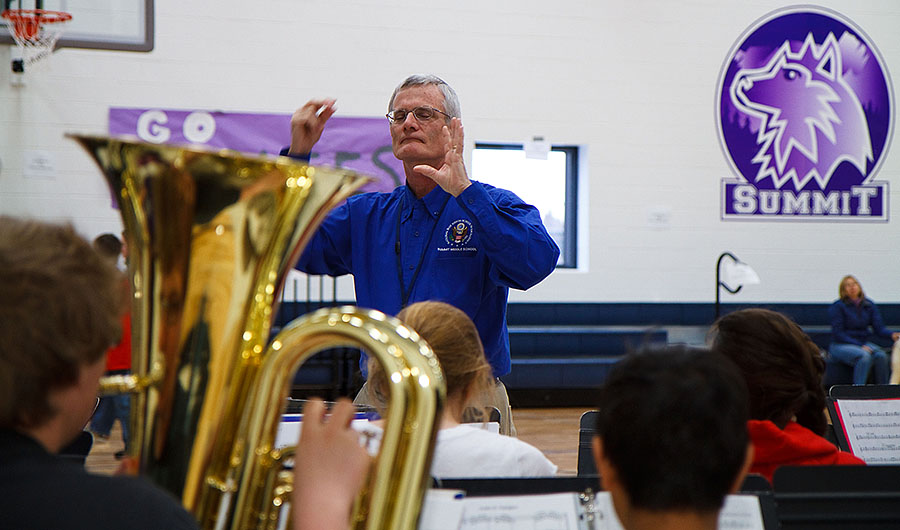 Closeup of Mr. Baldwin and some Big Brass! ;-)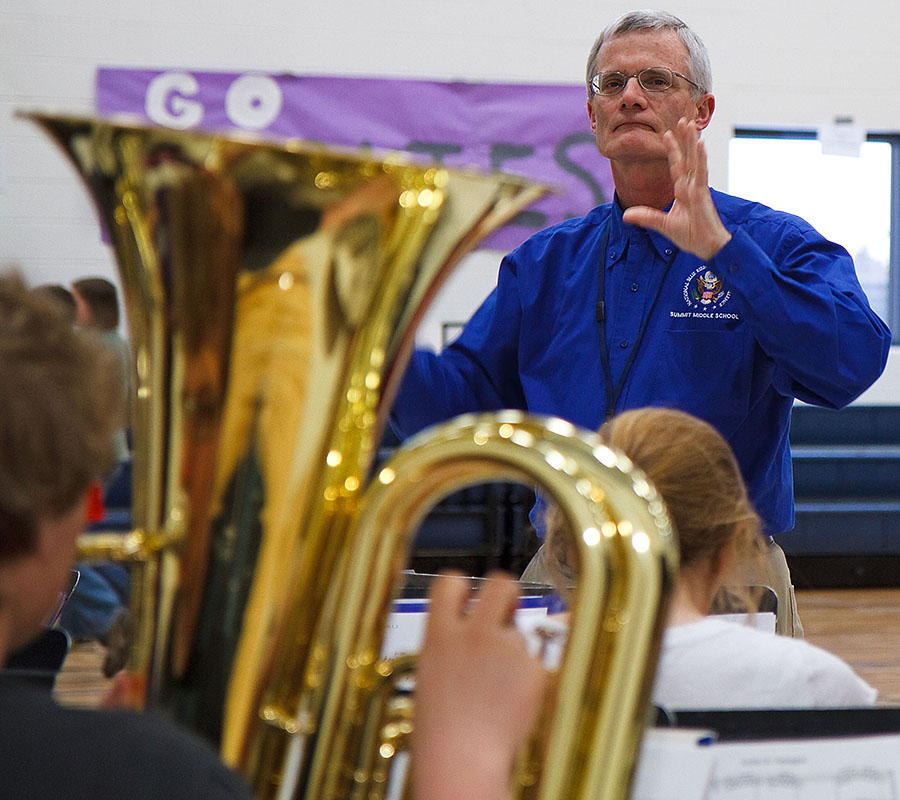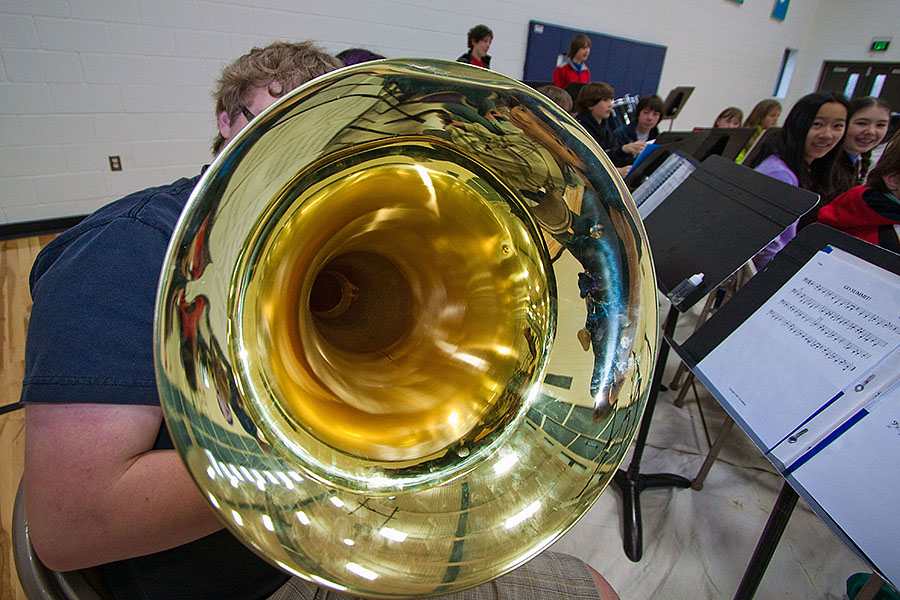 Dean of Students Valerie Koch making final checks as people enter the gym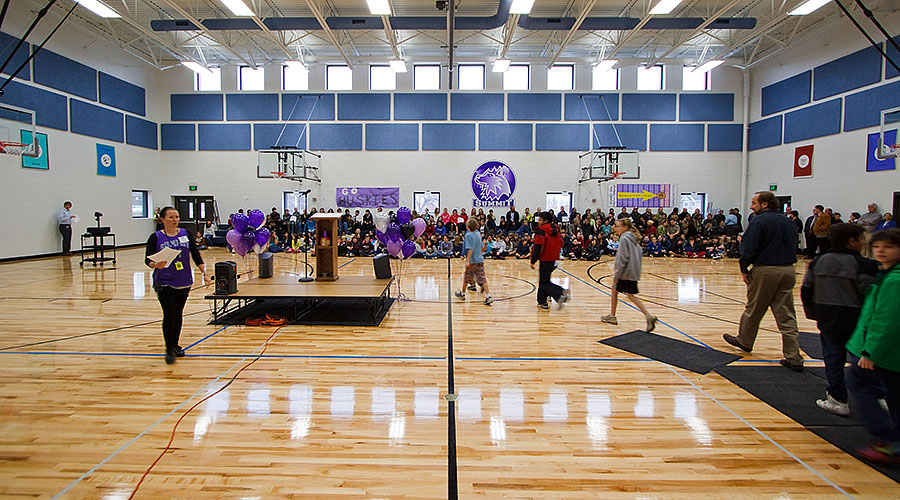 Mr. Finell directs traffic - dude is always working to insure events are a success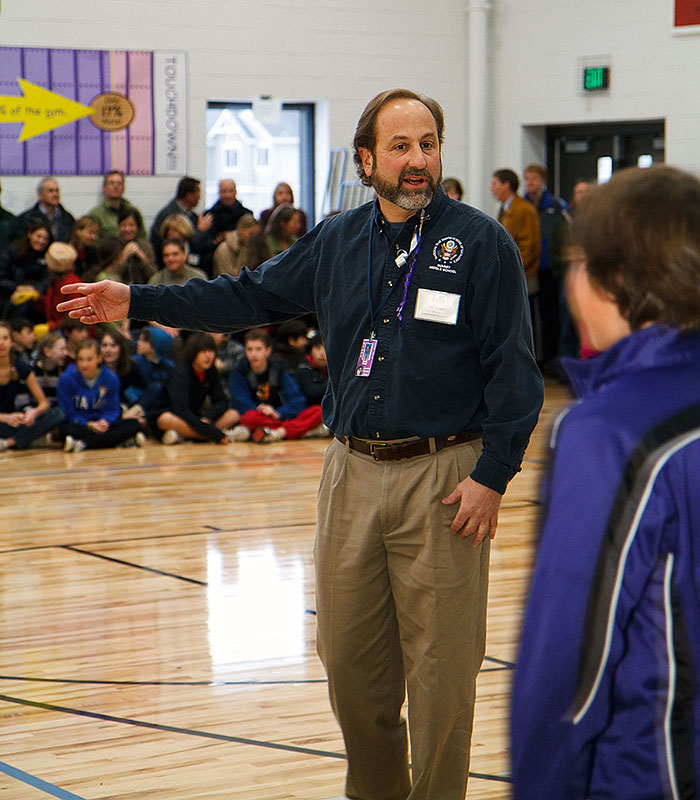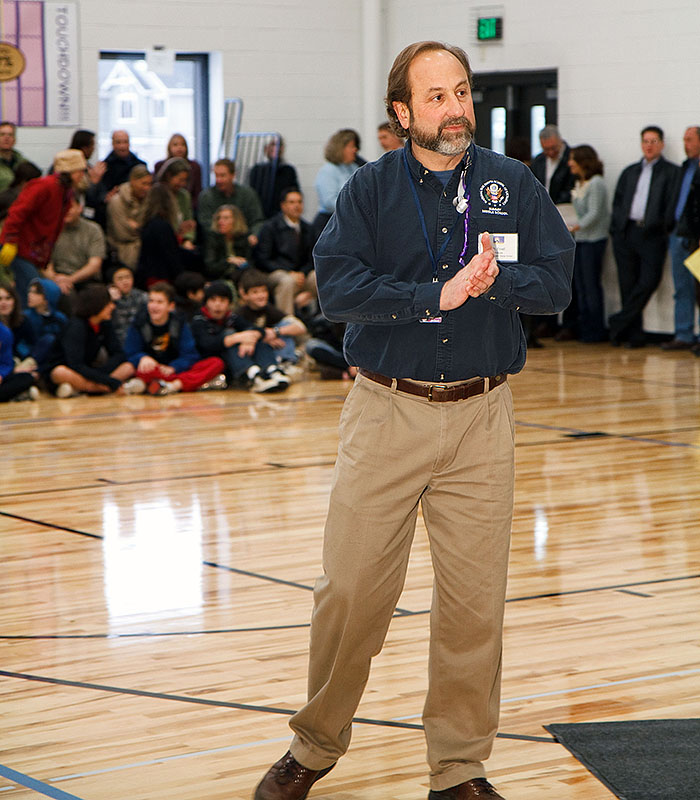 Mr. Finell's prepared notes just before he steps to the stage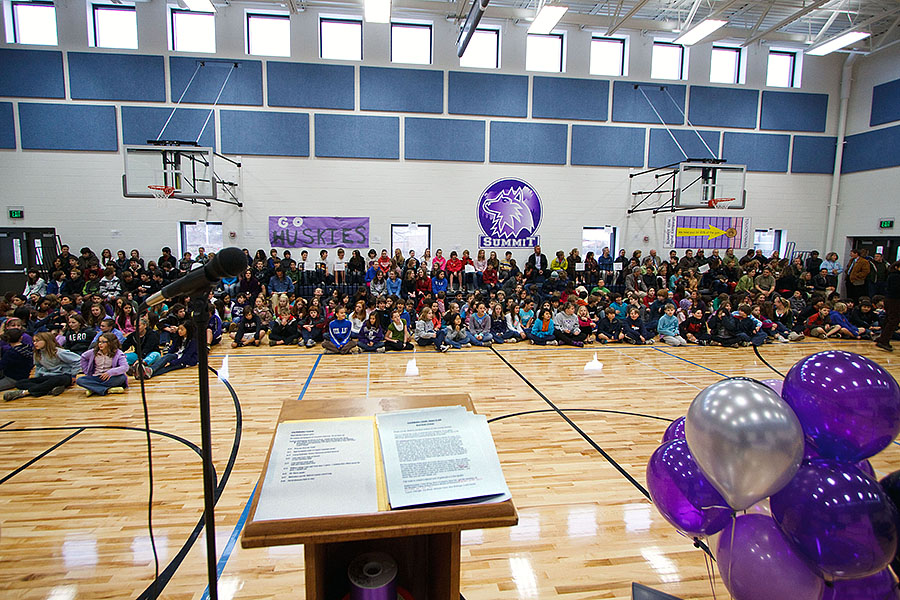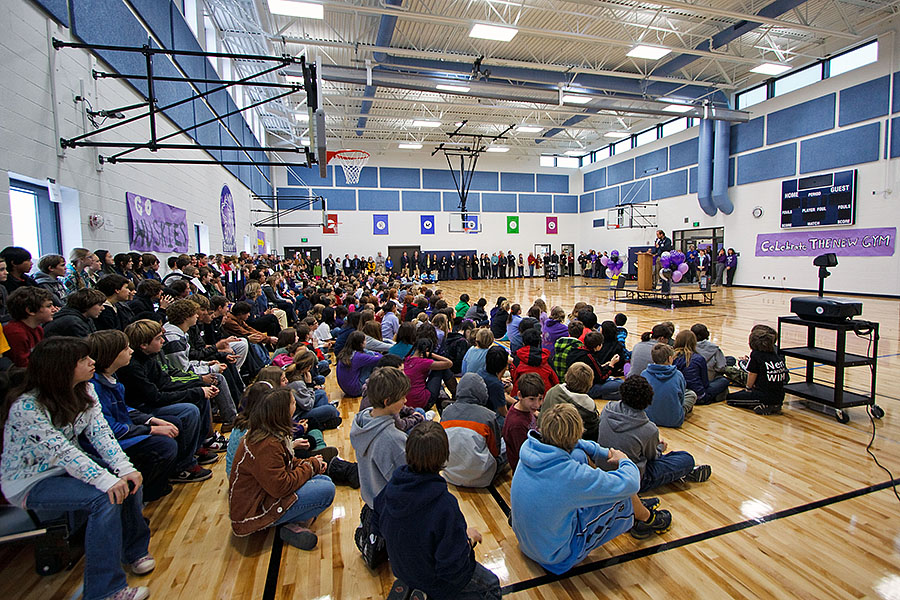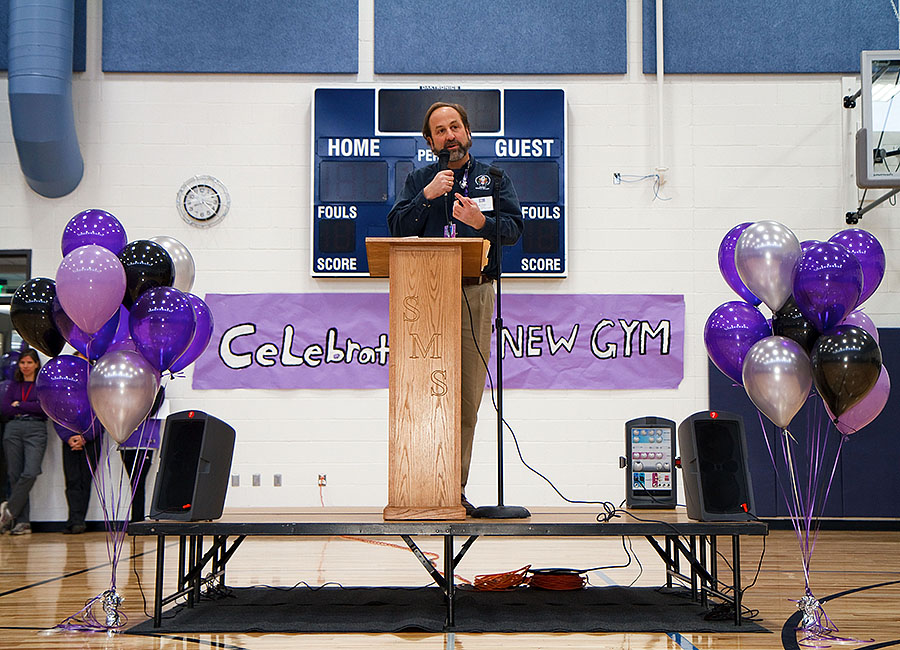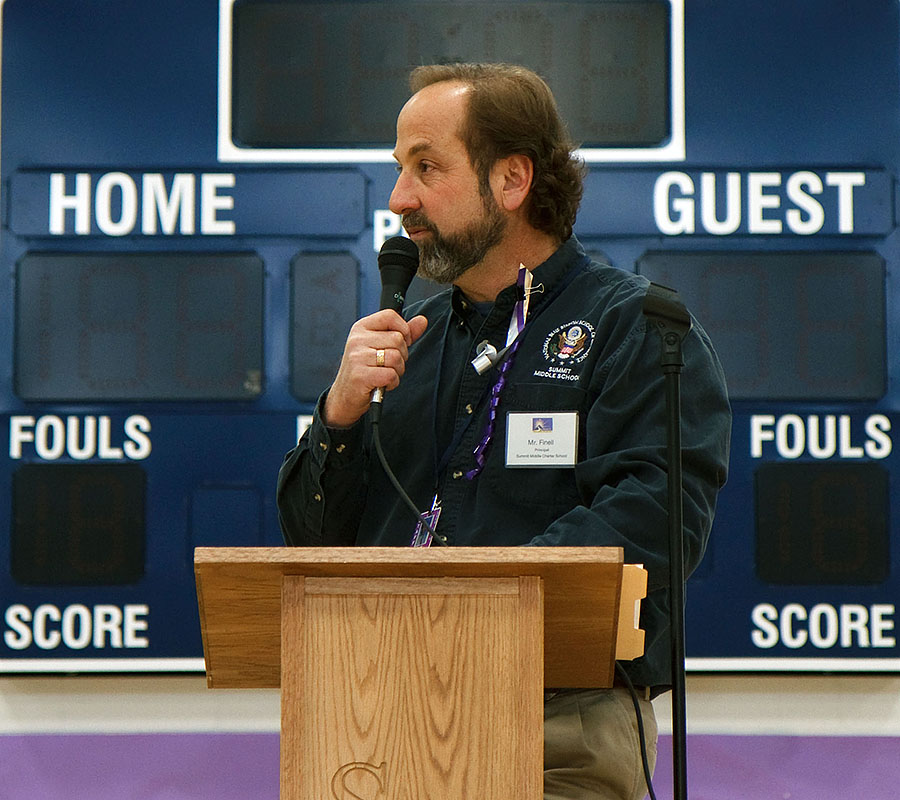 Summit founder Barb Kostanick says a few words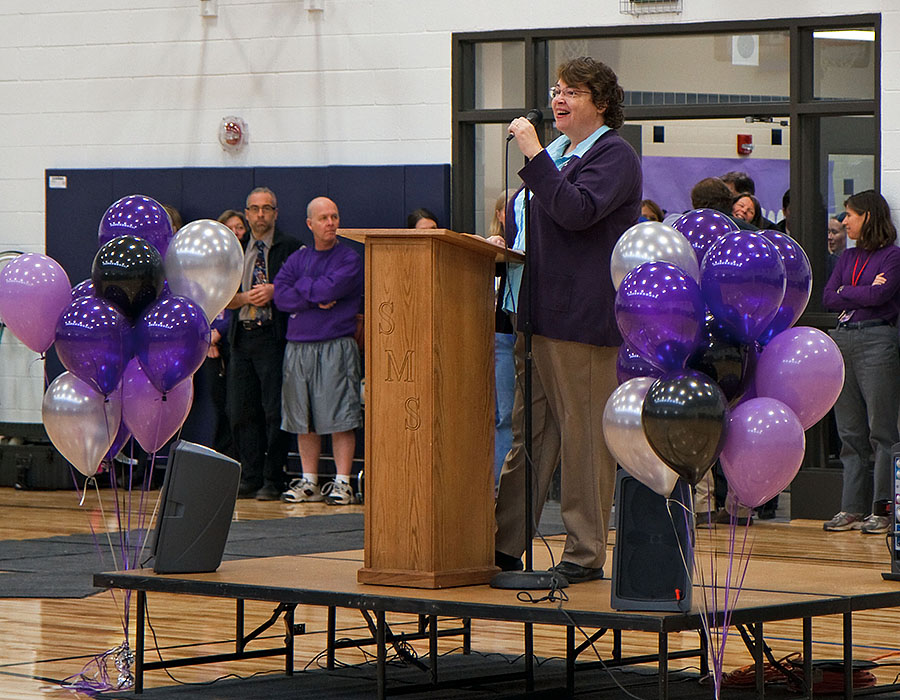 Needless to say, "Coach" Harris Trevor is exited to see the new Gym opening!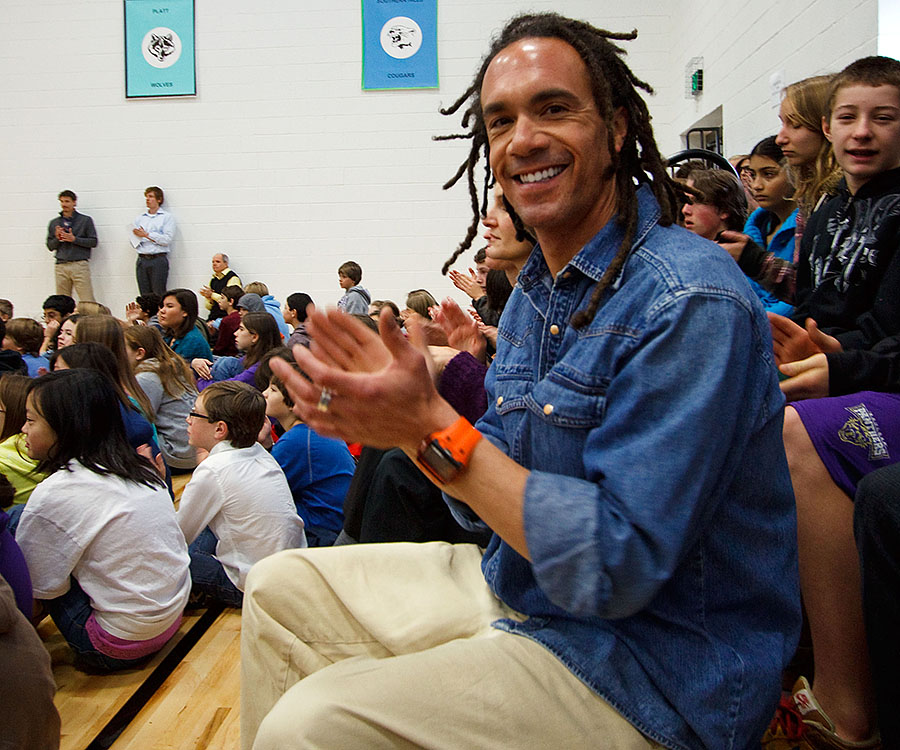 The students "selected" Ms. Haydee Ayi-Bonte to help out with the entertainment ;-)
Use the controls to play, step, pause, slow-down, and/or speed-up the animation.
| | | | | |
| --- | --- | --- | --- | --- |
| | | Frame Rate | | ... loading images ... |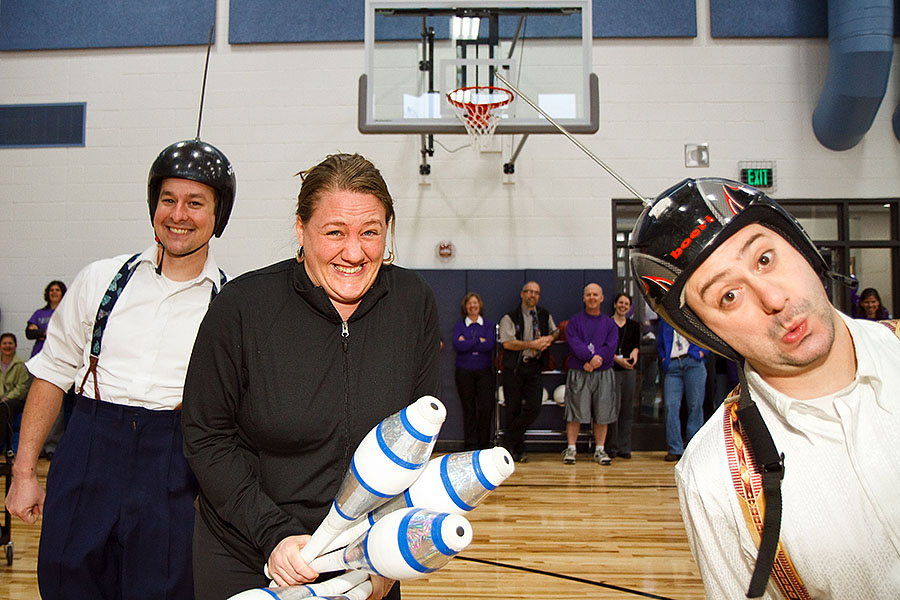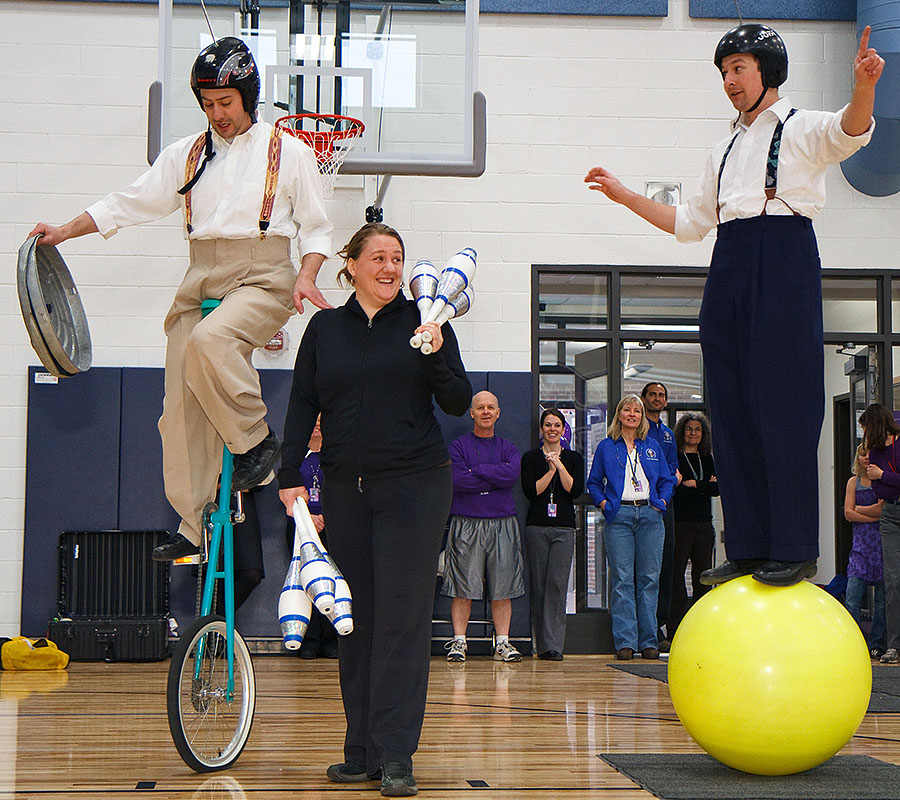 They were pretty impressive performers and Summit students enjoyed the show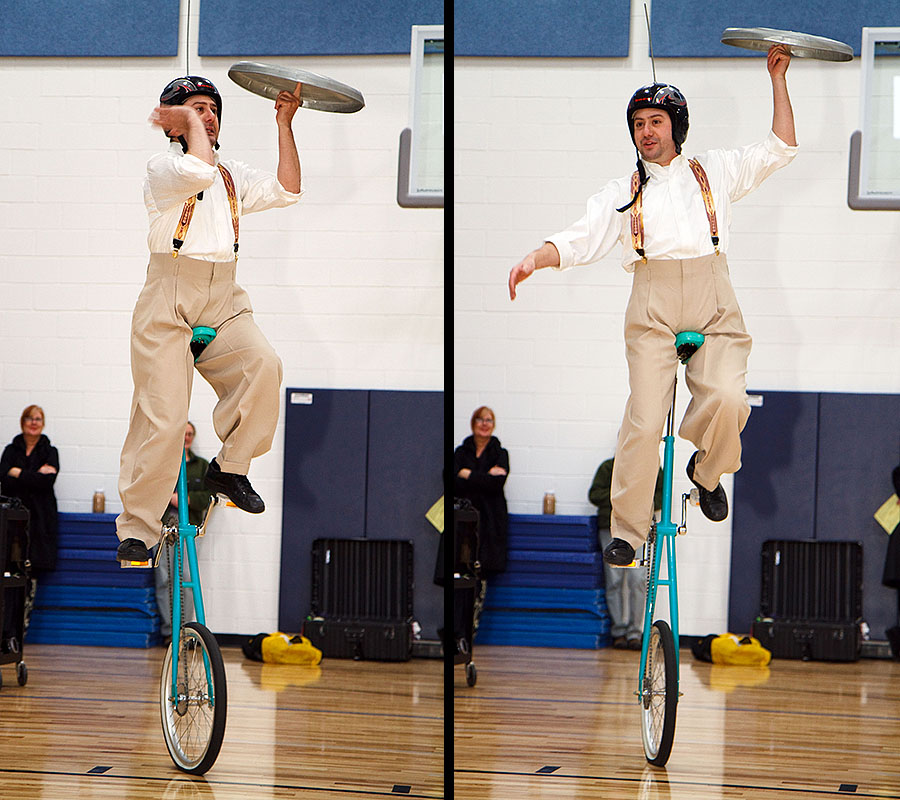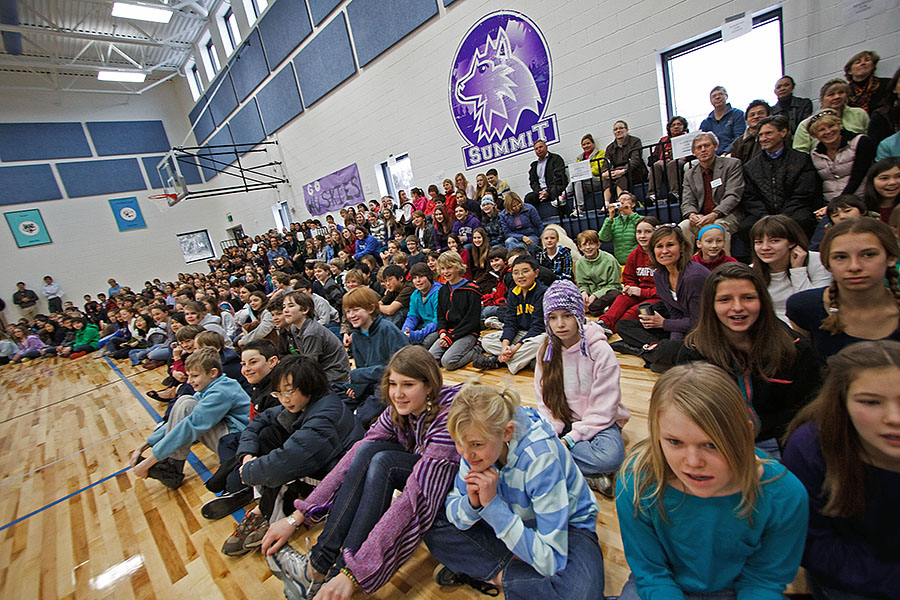 Mouseover image to see Ms. Ayi-Bonte in action! ;-)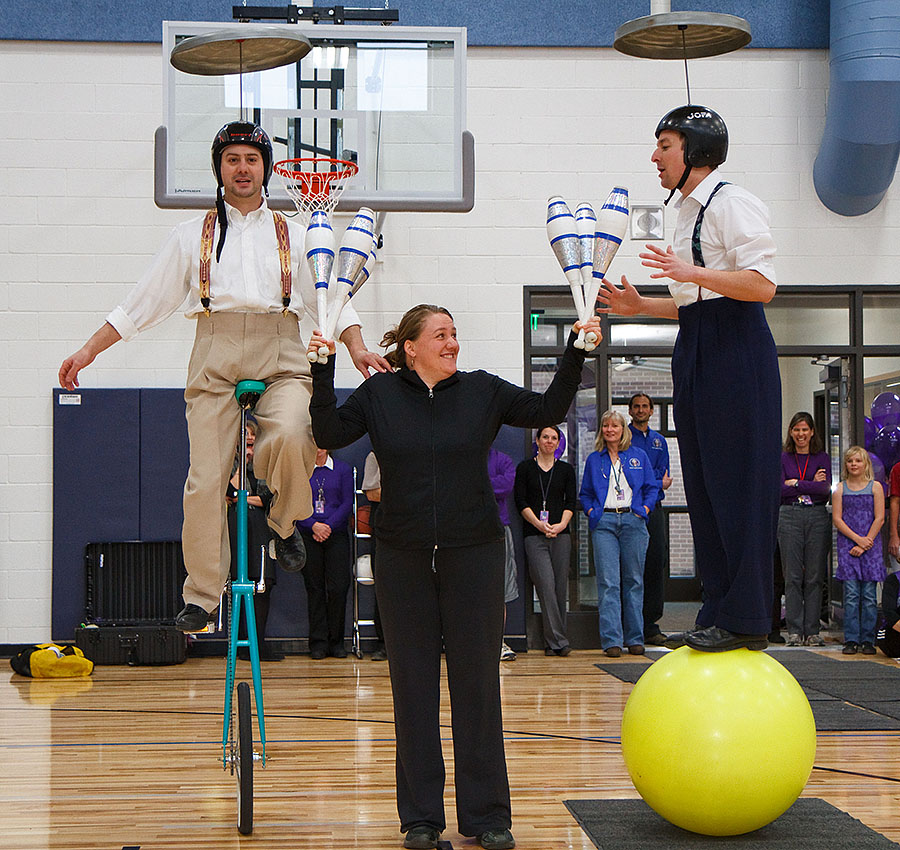 The unicyclist almost ran over the camera man!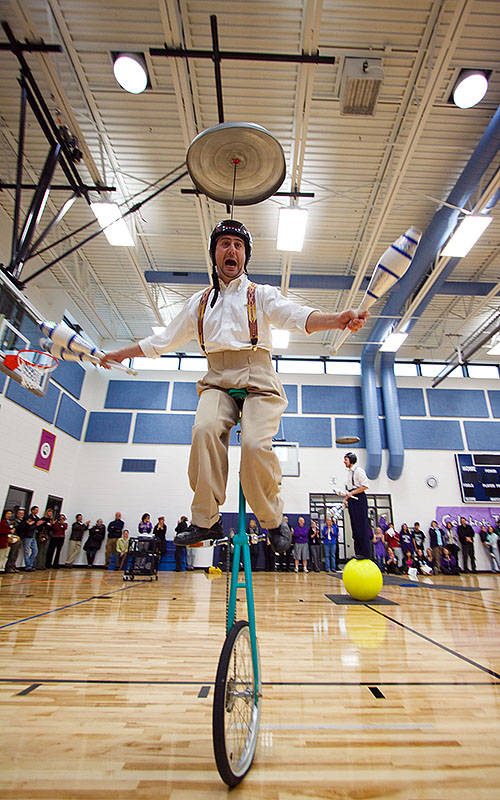 Mouseover image to see the jugglers in action! ;-)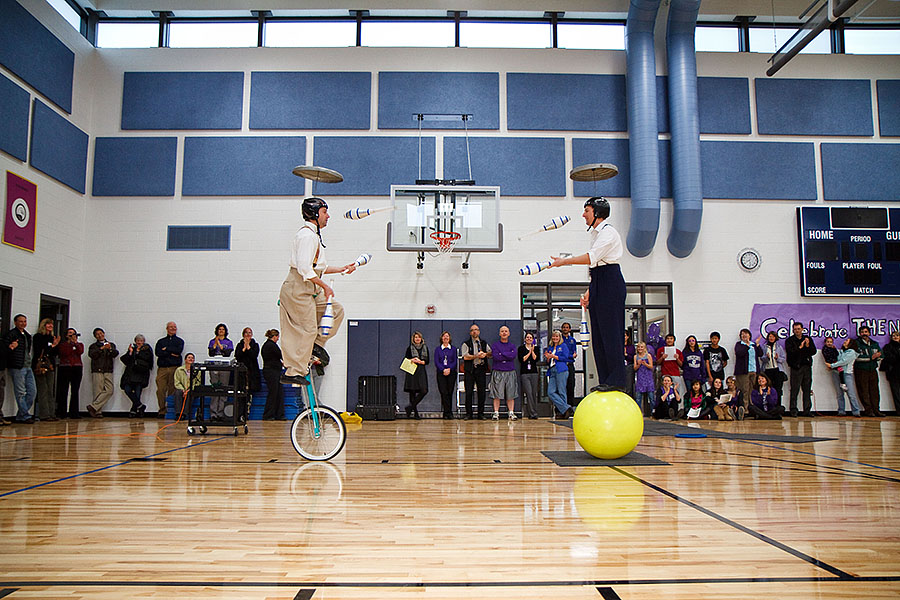 Students also spoke at the Gym Opening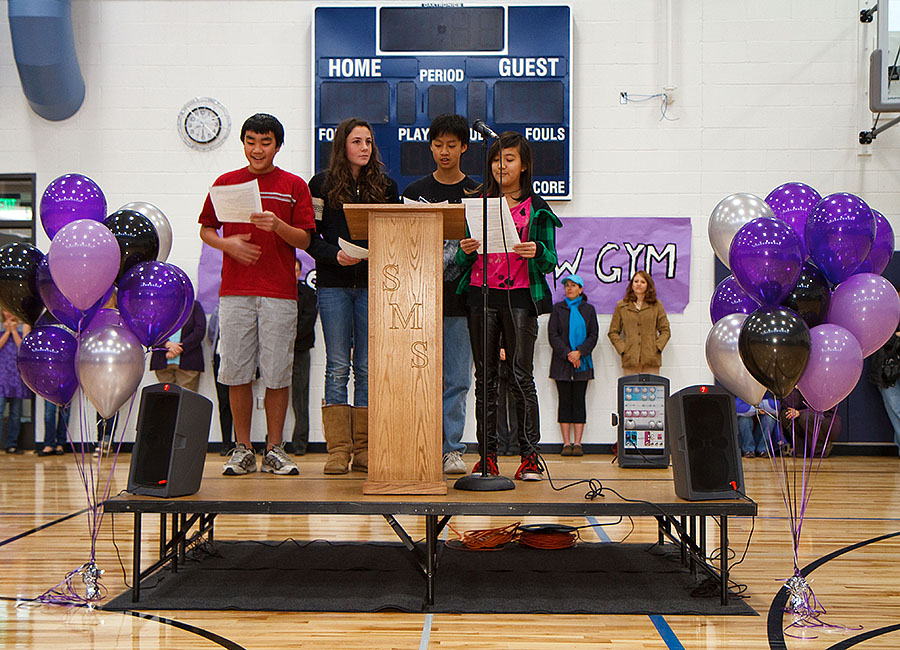 And were joined by a Summit Husky!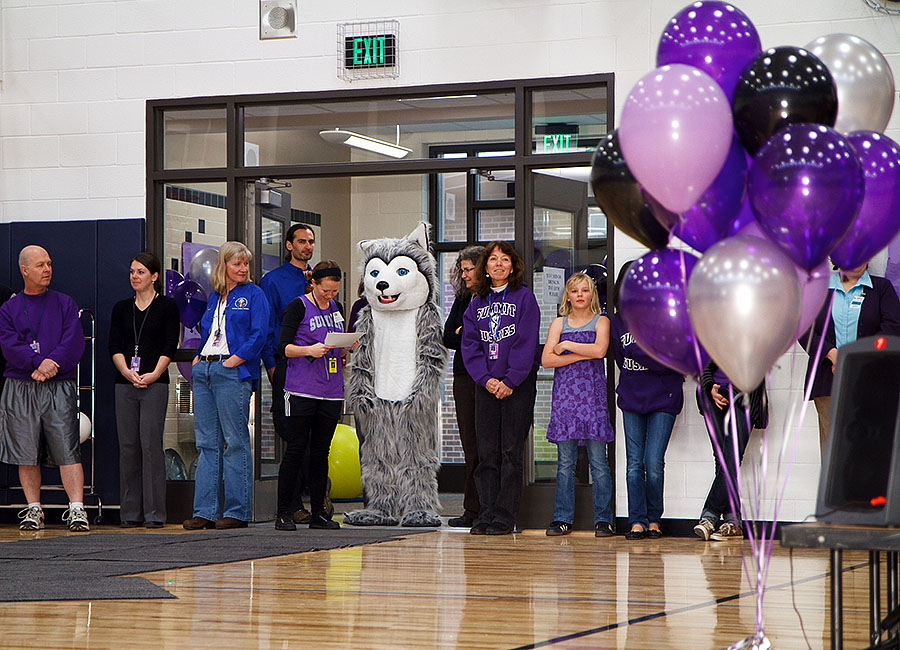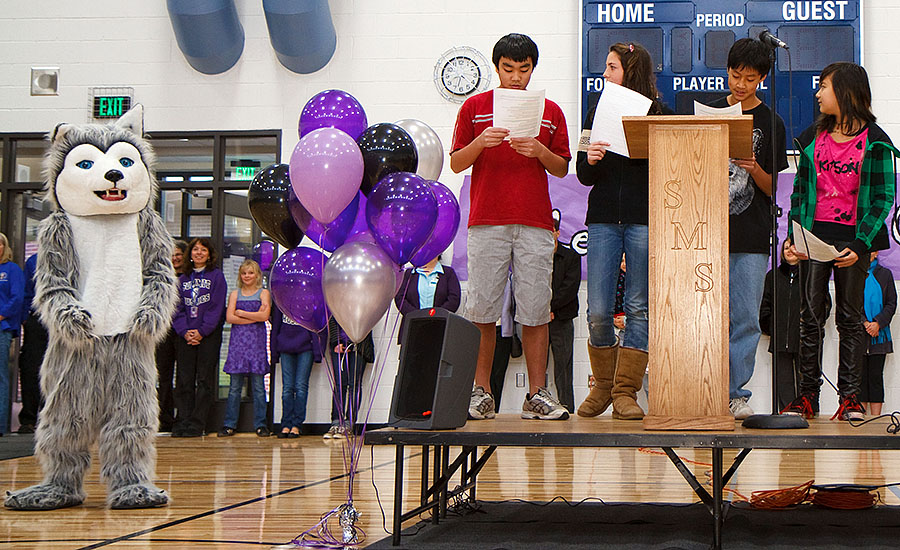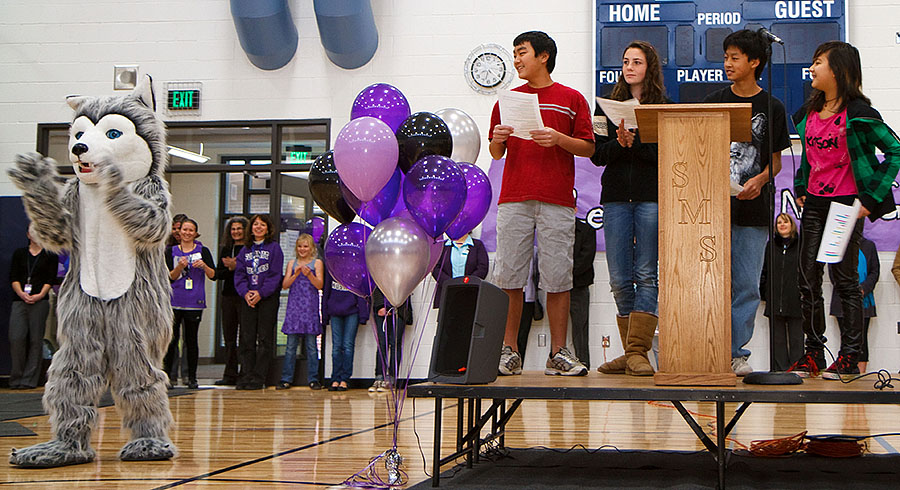 These two energetic ladies led the crowd in the Summit Cheer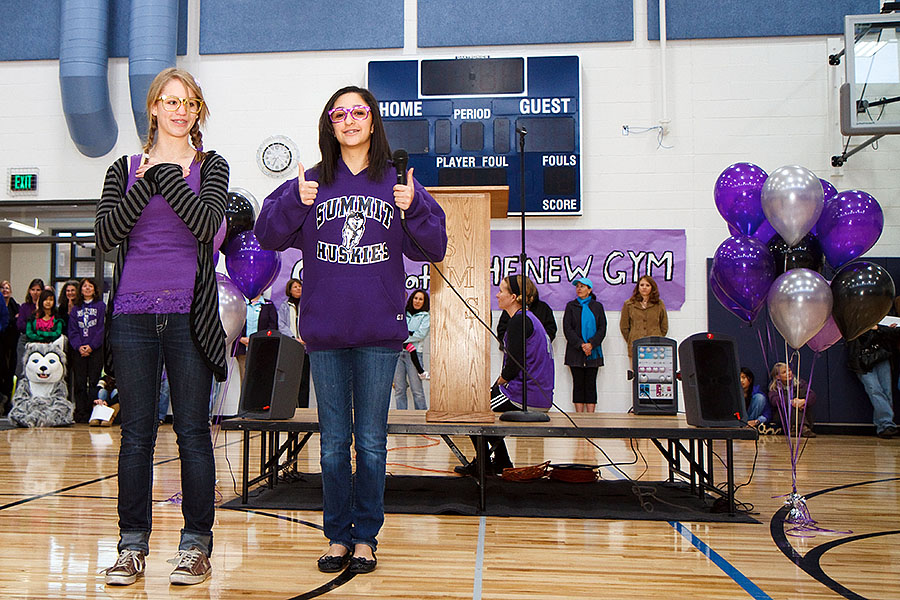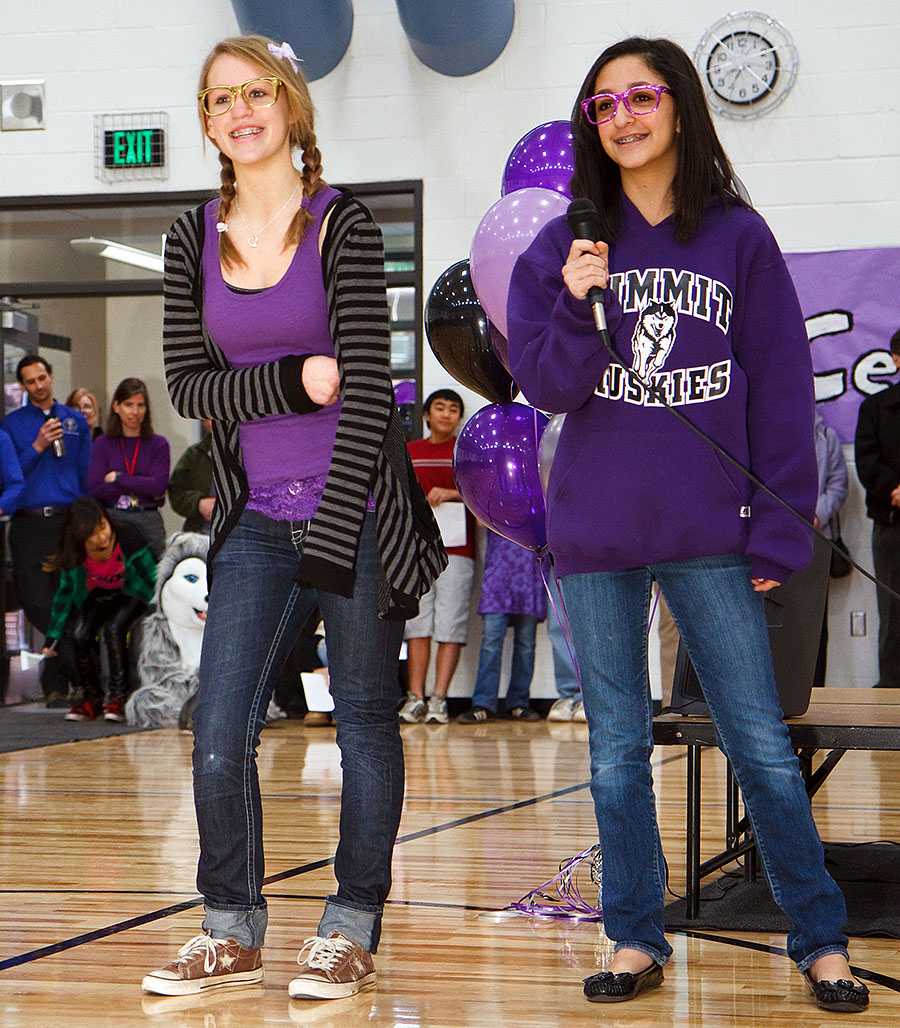 Followed by these two well-dressed Summit dudes who were hilarious!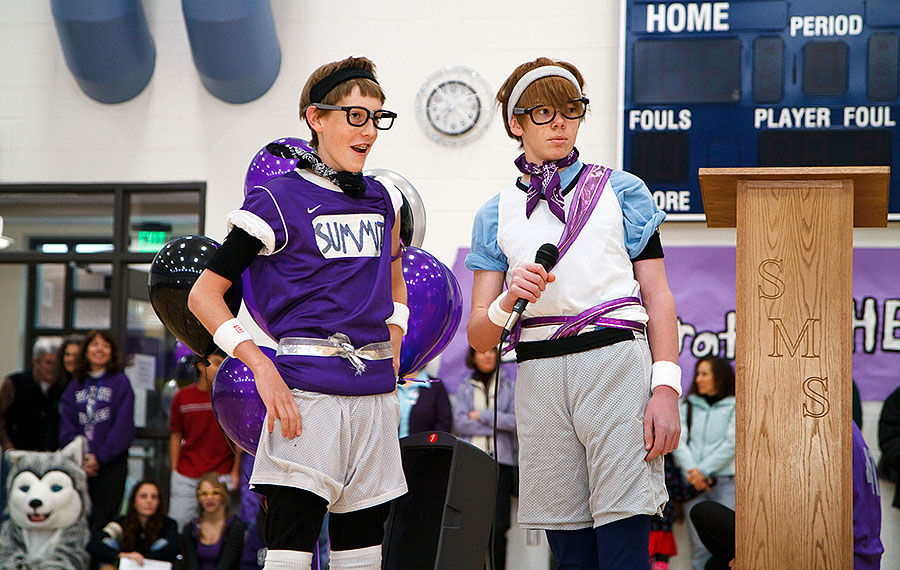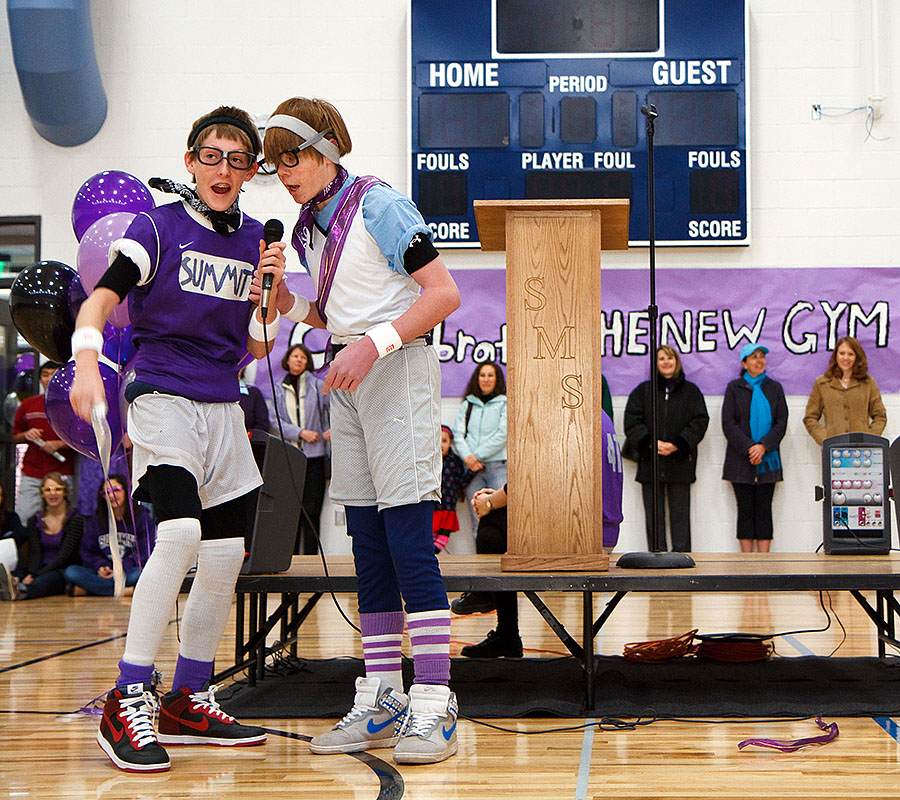 The crowd really enjoyed the show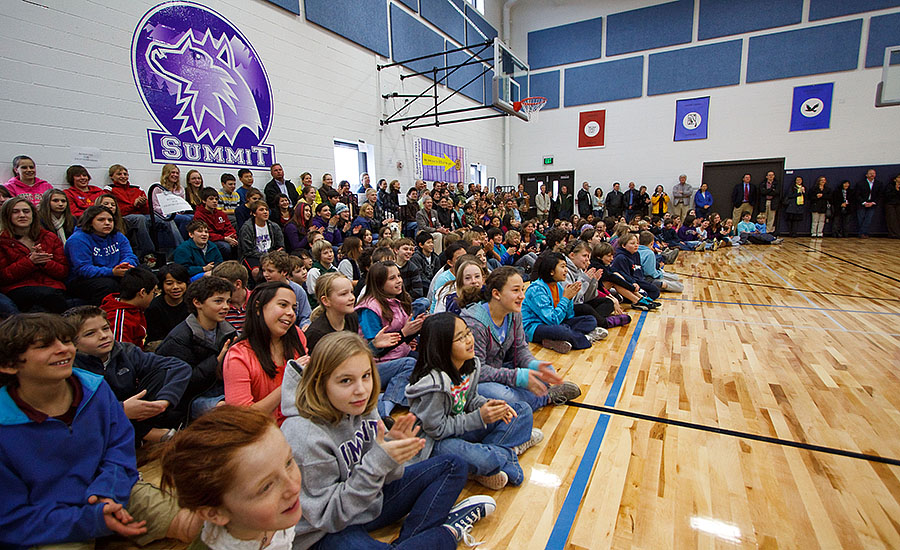 Time for the Ribbon Cutting!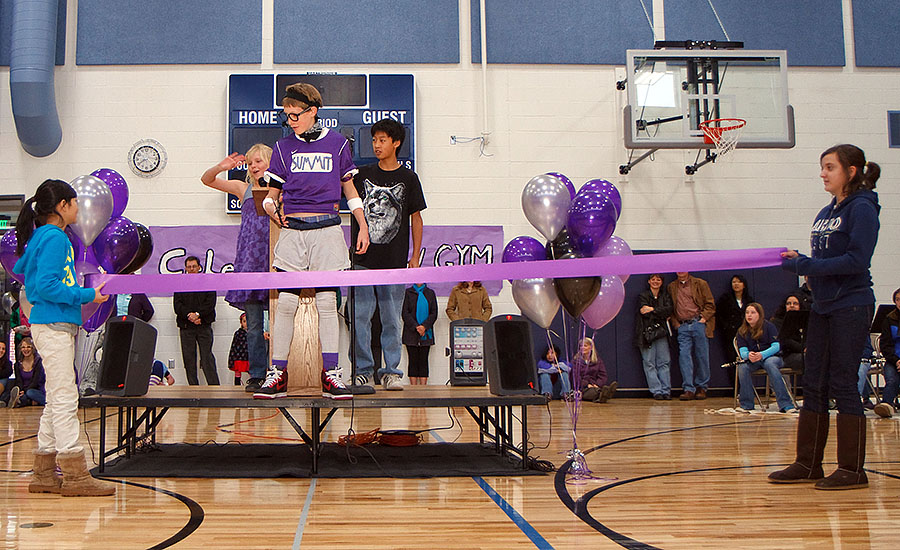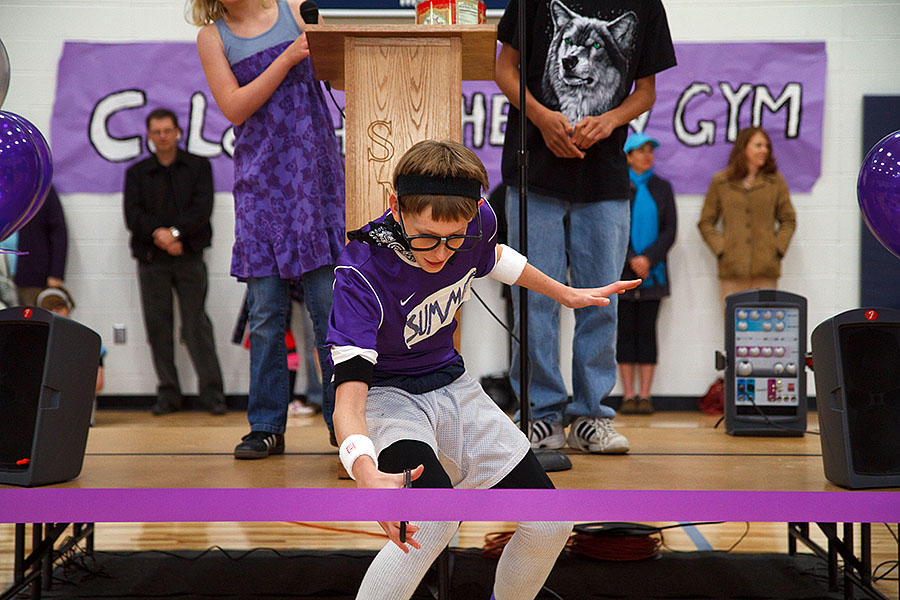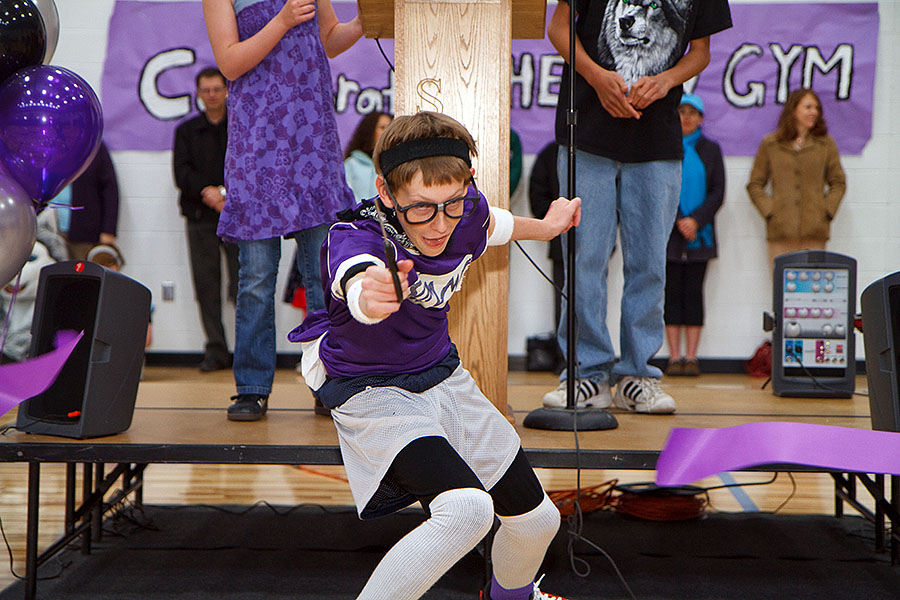 Mr. Joe Glynn (aka RockyMountain Joe) snapped this sweeeet shot of the ribbon cutting from the side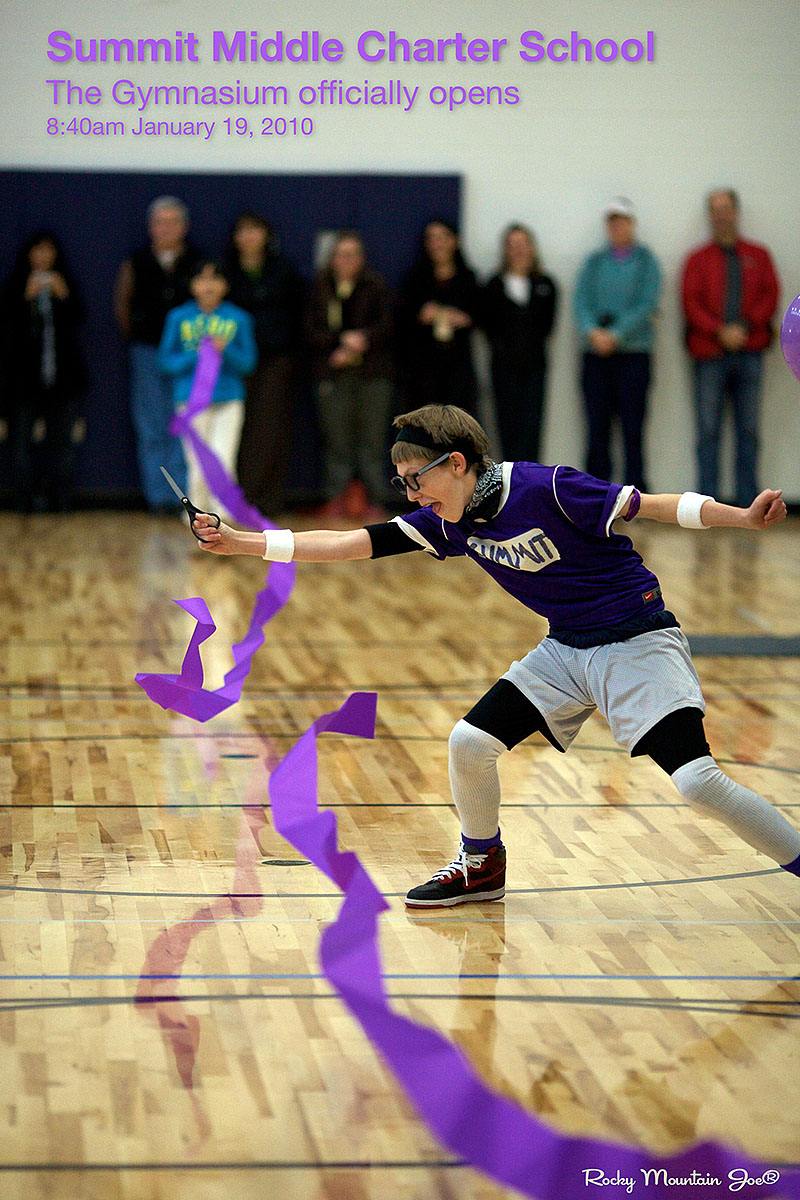 Coach says a few words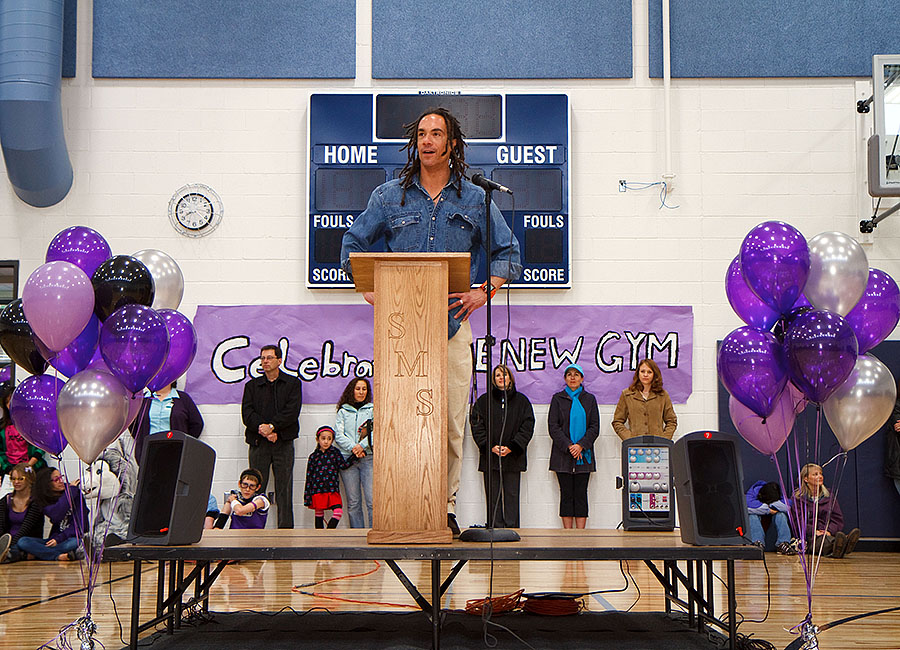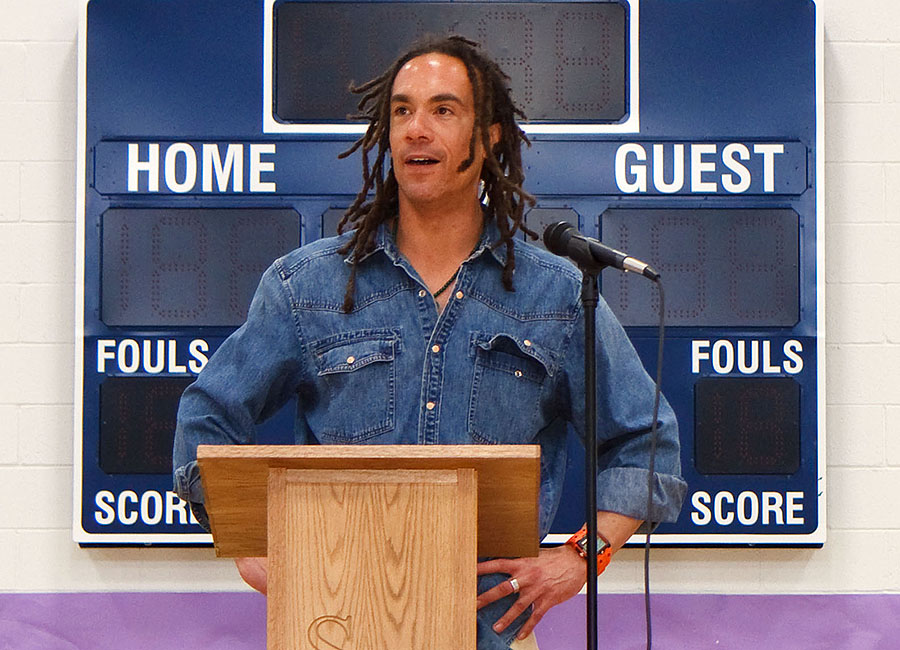 Pictures of Rocky Mountain Joe taking pictures! ;-)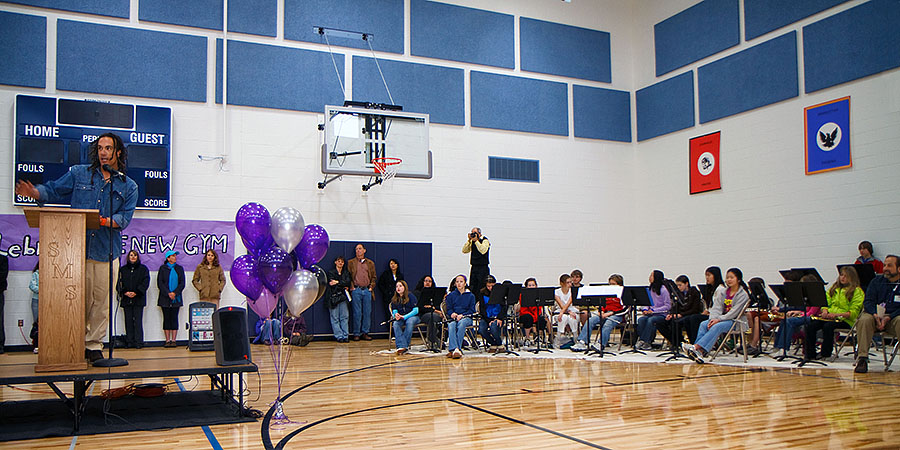 Mr. Finell says some final words before dismissing the students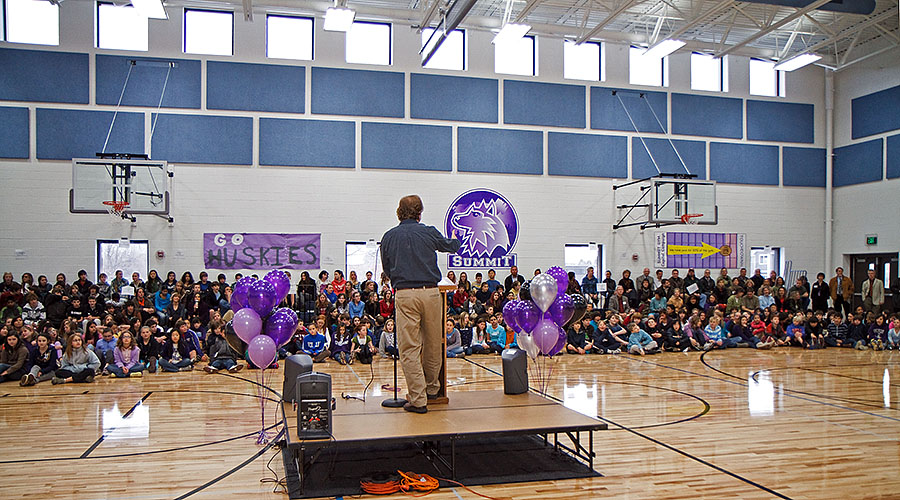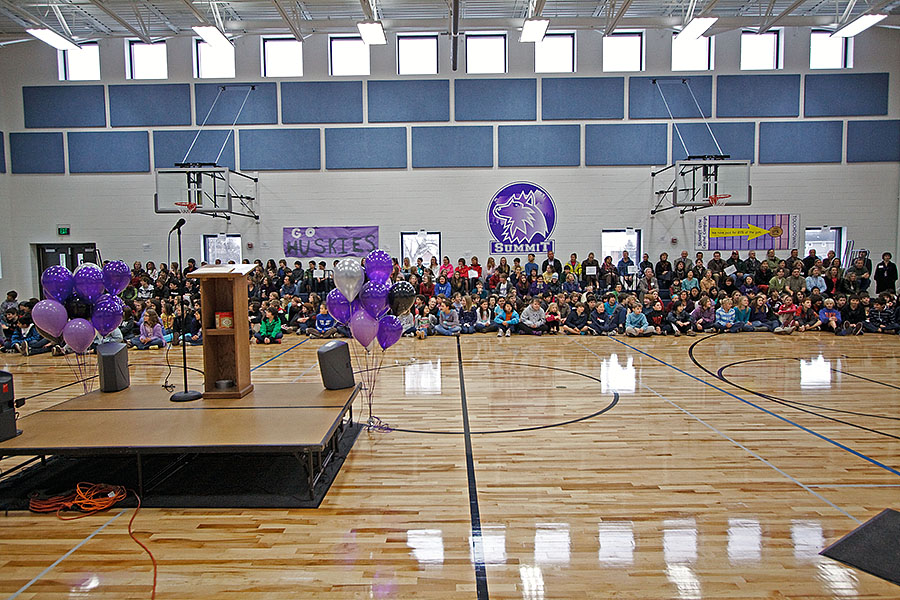 Summit students head back to class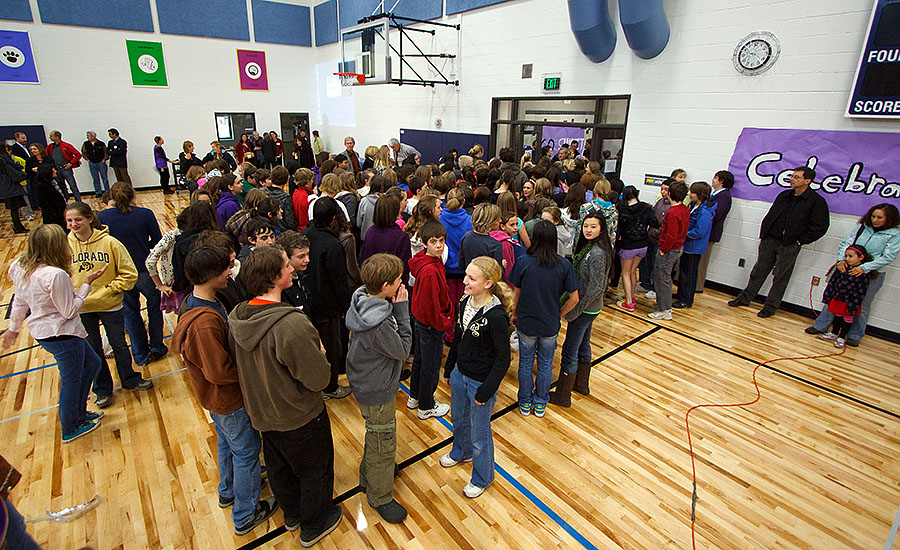 As Mr. Baldwin's band plays some final numbers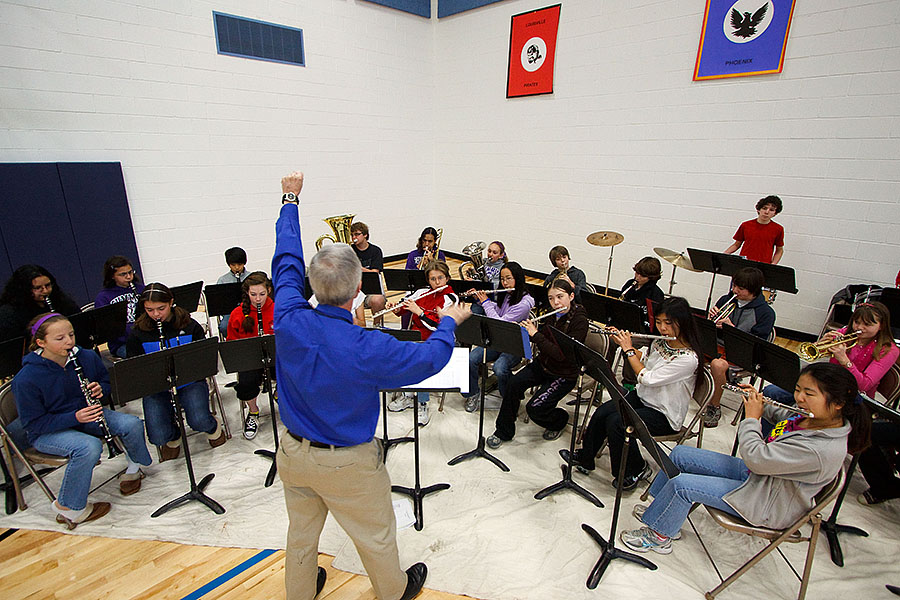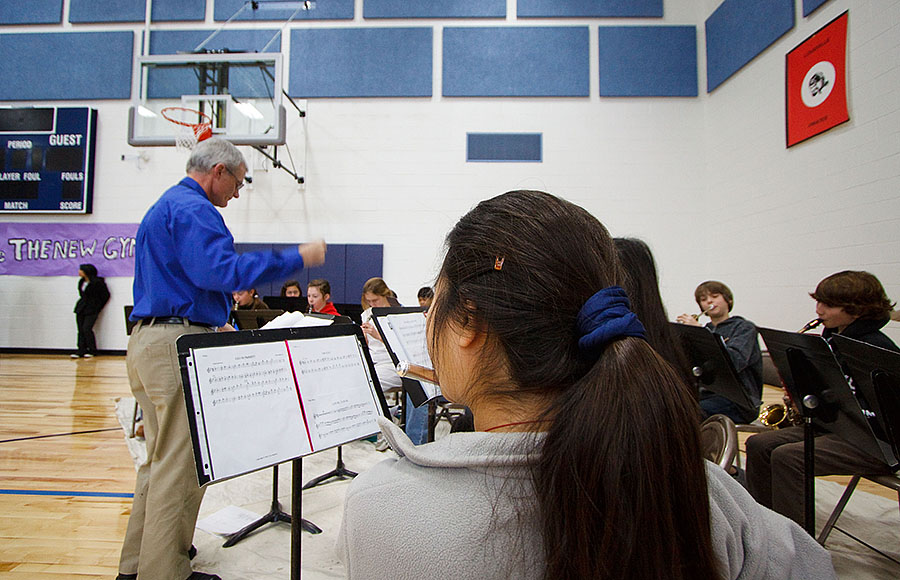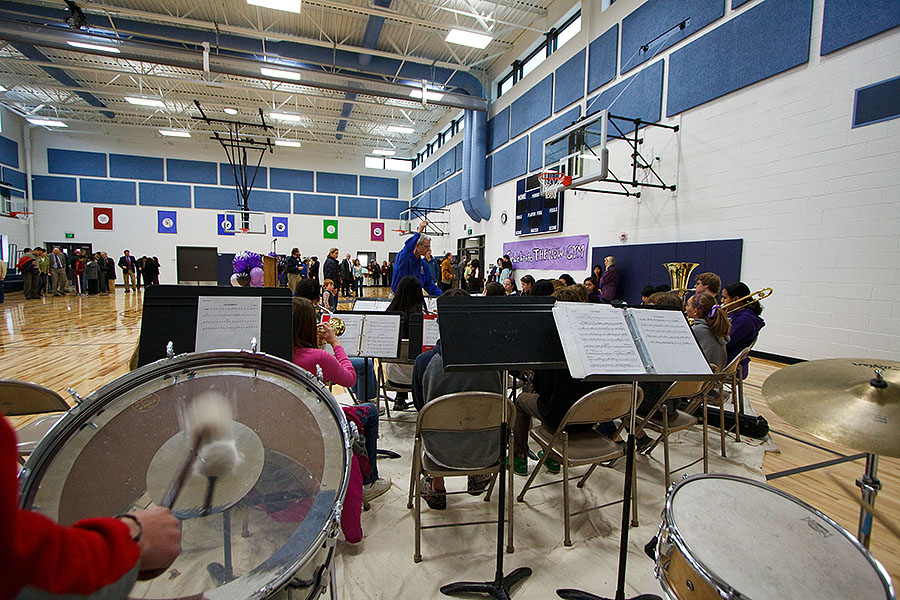 Having some "Husky" fun on the way out the door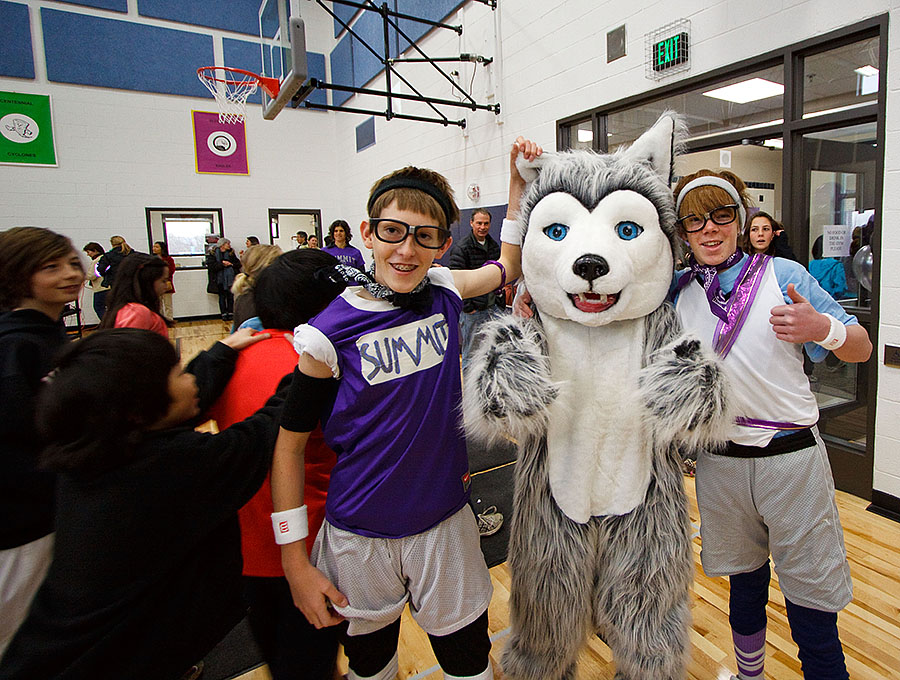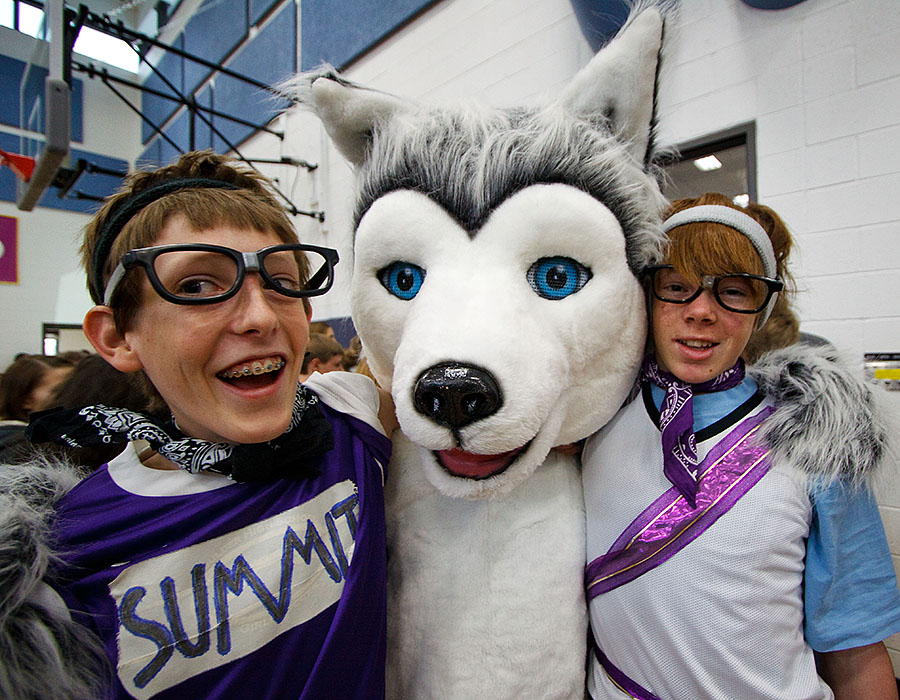 Apache was another (quite popular) Husky who came that day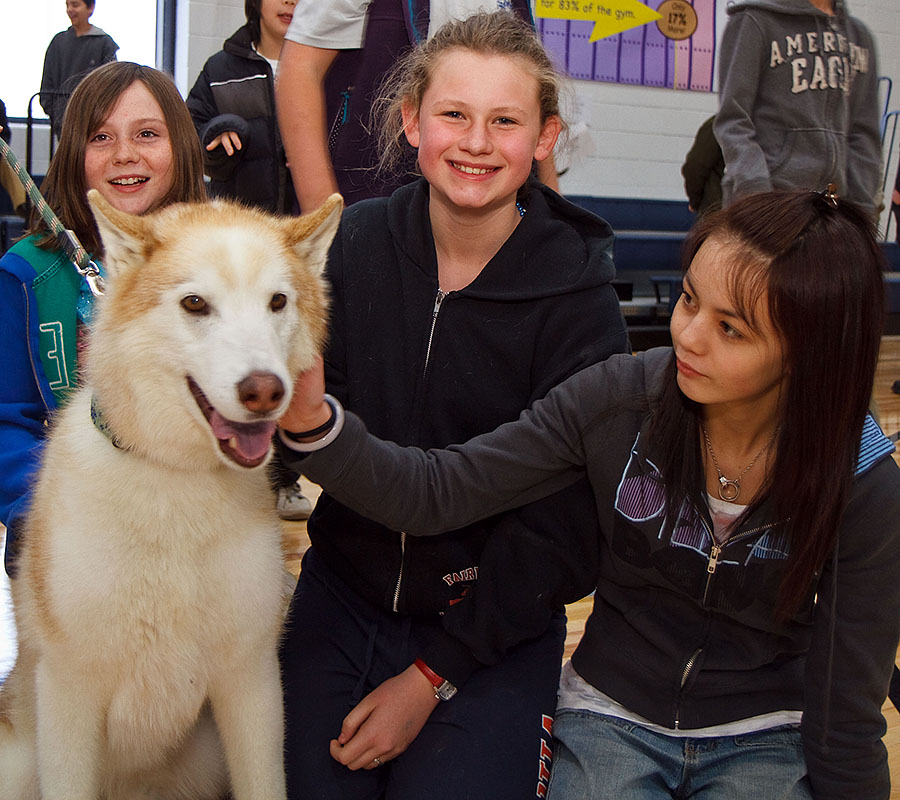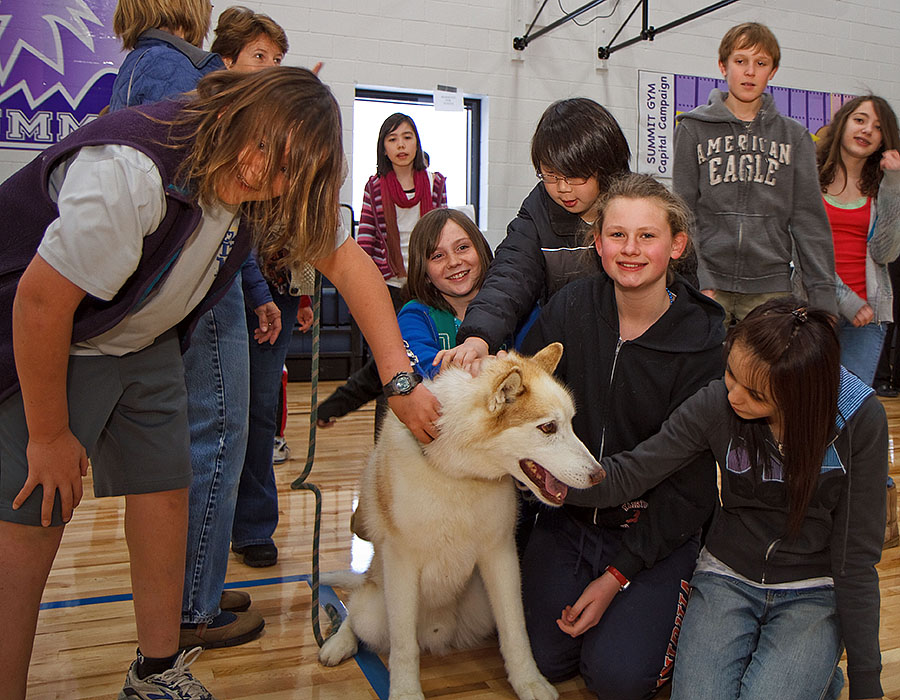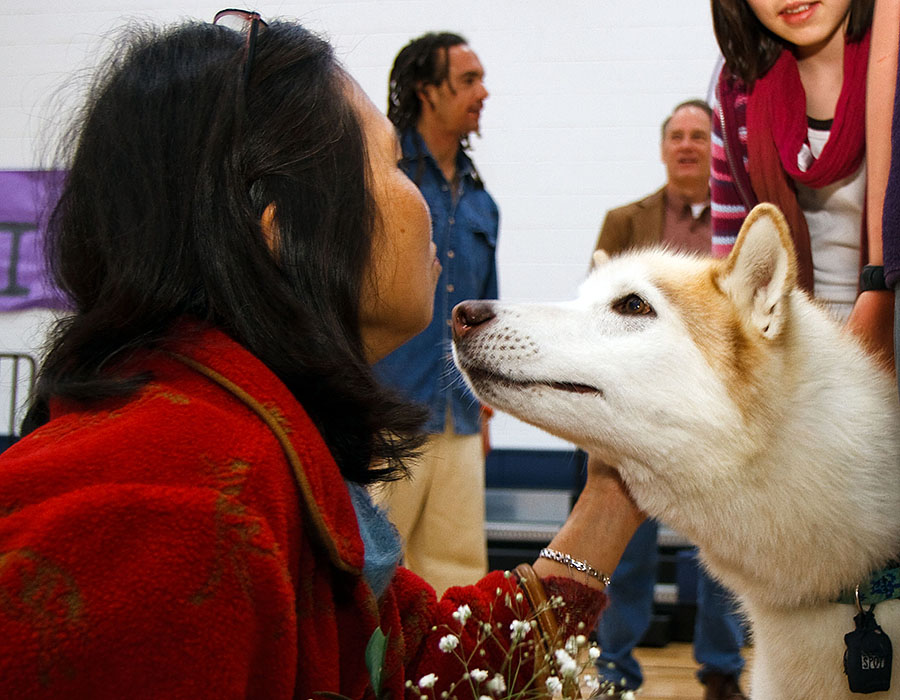 Baseline Reservoir on the morning drive to Summit Middle School which is below the Flatirons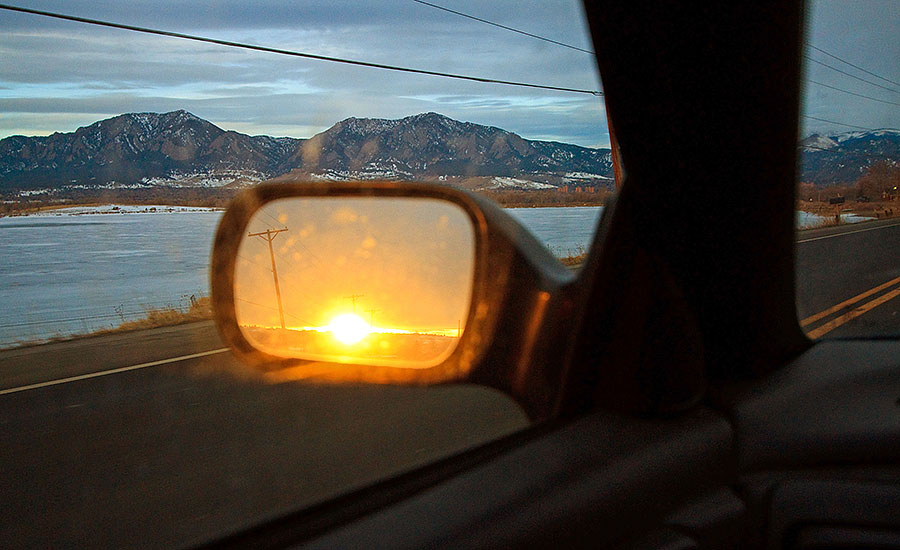 "Normal" view of the gym - actual opening day on January 5th, 2010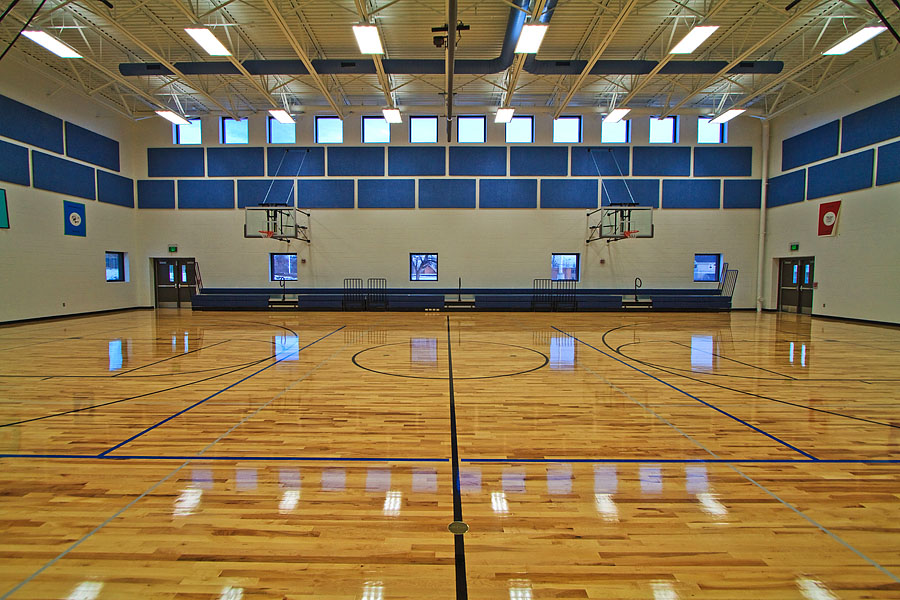 Coach with the 1st period class on the first day of the gym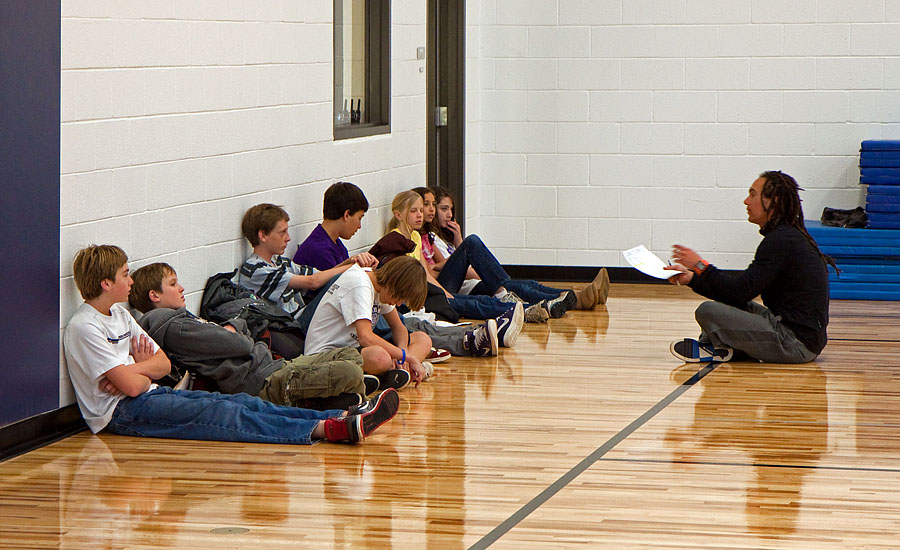 First basketballs are bounced on the new Gym
My "assistant" photographer that morning - 8 year old Kyle! ;-)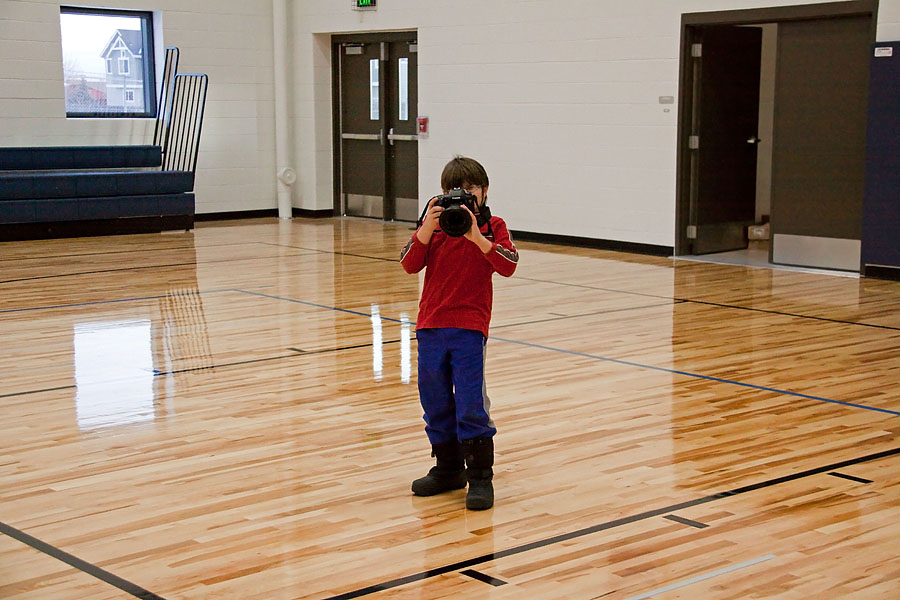 Kyle snapped this picture of Summit Principal David Finnel with dorky photographer Alek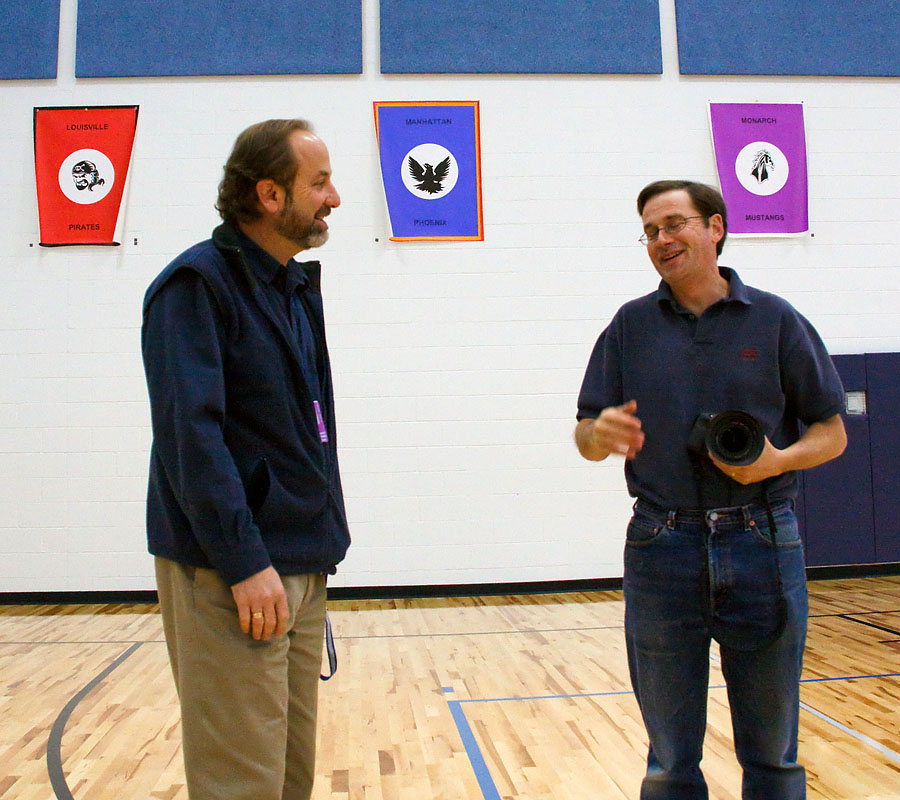 Photography Notes:
A total of 331 pictures were taken with a Canon 7D & 50D with 10-22 & 17-55/2.8 lens attached.
The gym has very good light due to lots of windows and manual exposure was used (EXIF in images), but somewhat challenging is the different color temps between daylight and the overhead lights. I must have accidentally bumped the aperture setting on the 50D, so the 10-22 pictures don't have as much depth-of-field as I wanted. But I was pretty happy with the 17-55 performance as fast glass (F/2.8) is good, so was able to get 1/60s@ISO400 and 1/125@ISO800 ... plus I used some fill flash. So while still some motion blur in a few pics, it's nice to have low noise & clean images ... hi-res originals look darn good.
It was a fun event and hope you enjoyed the pictures courtesy of Alek Komarnitsky at www.komar.org