April 7th, 2010 - Summit 6th Grade Fun!
As the parent of a Summit 6th grader, I offered to take some pictures during the community day on April 7th, 2010.
Sorry about the picture overload, but it was so much fun for everyone with lots of smiles - great day!
I arrived just as the BBQ was finishing up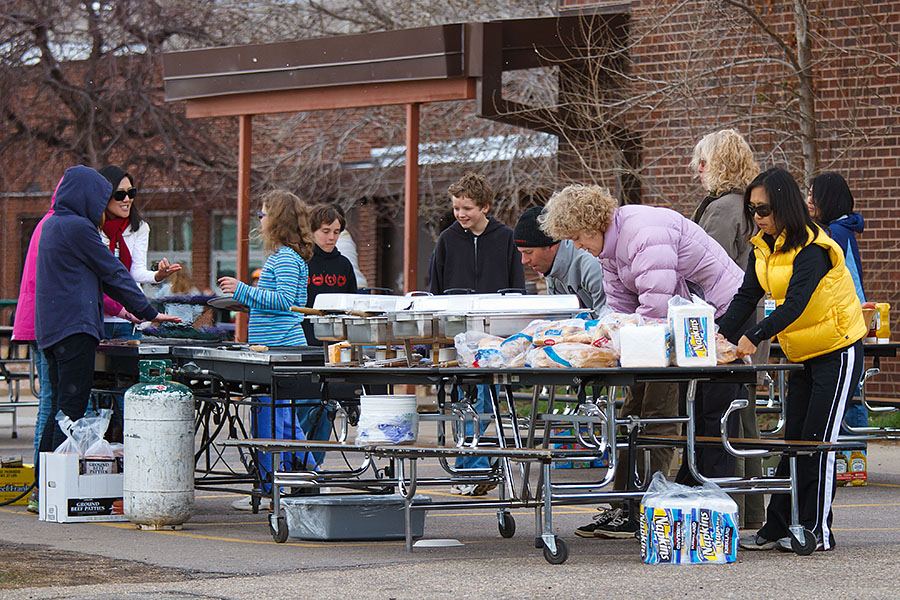 Some oh-so-serious grillmasters - thanks for volunteering!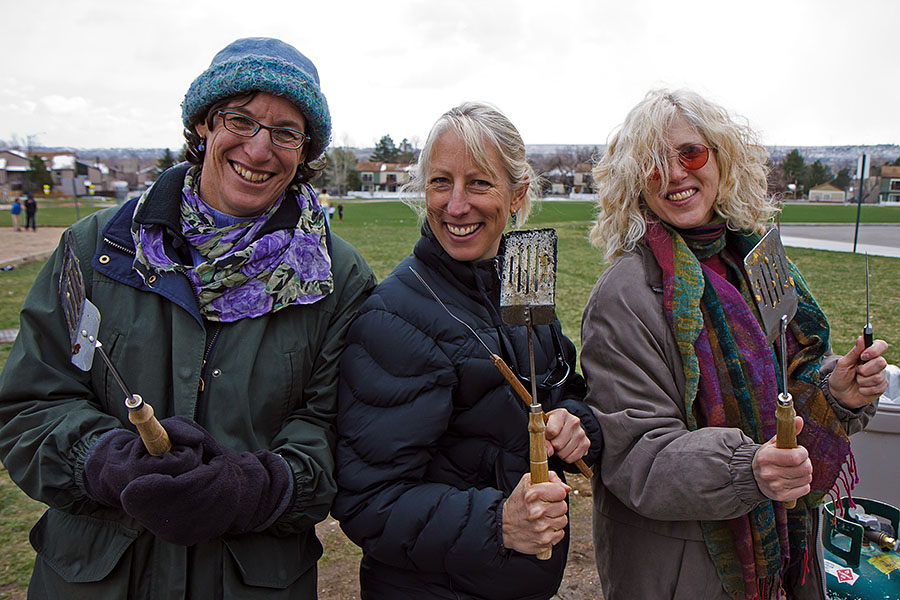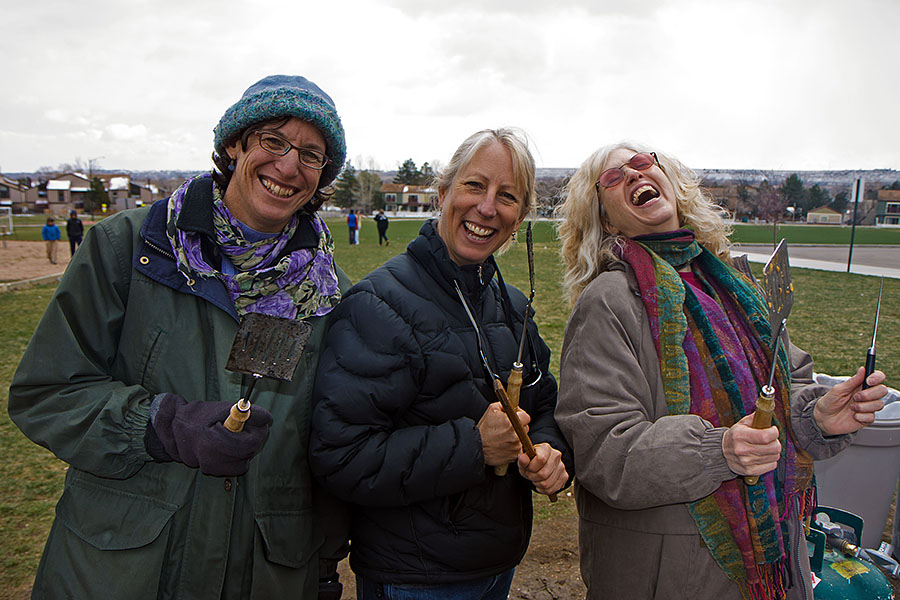 It was a typical Colorado day - cloudy & cool, then warm & sunny, and then cloudy & cool again!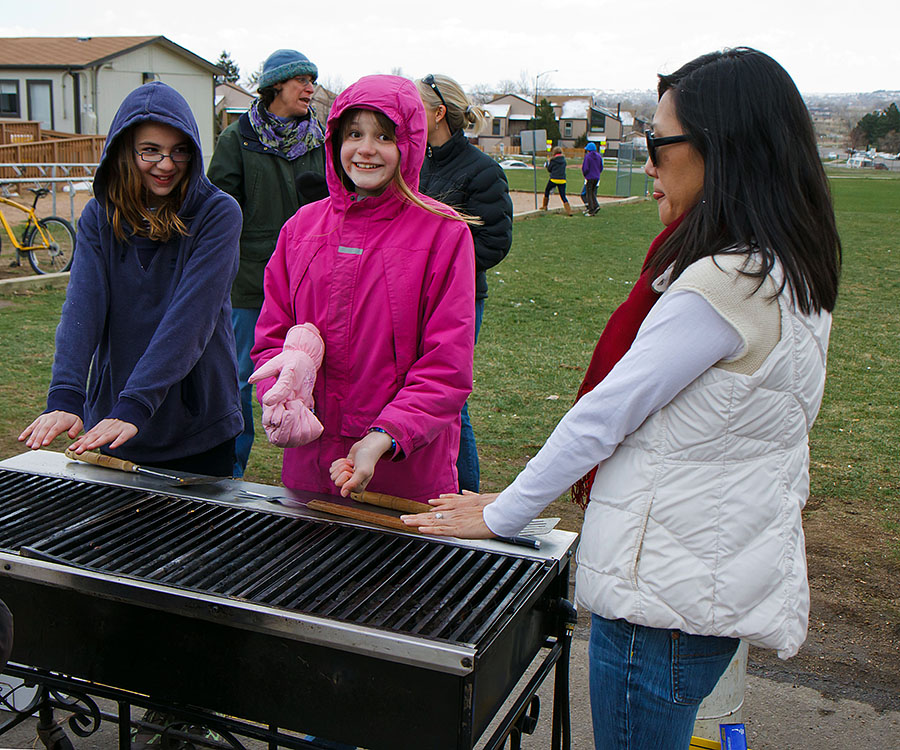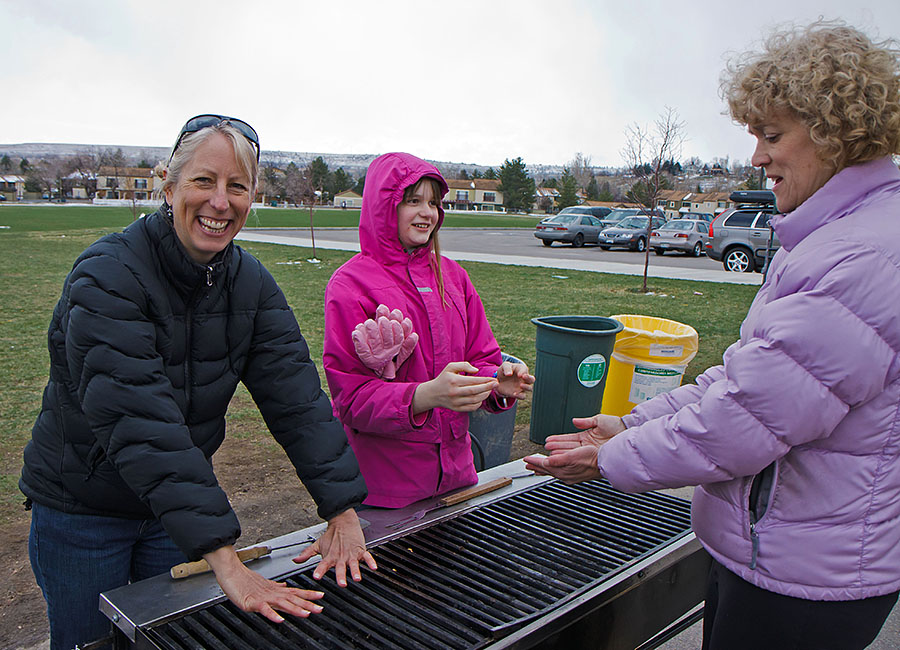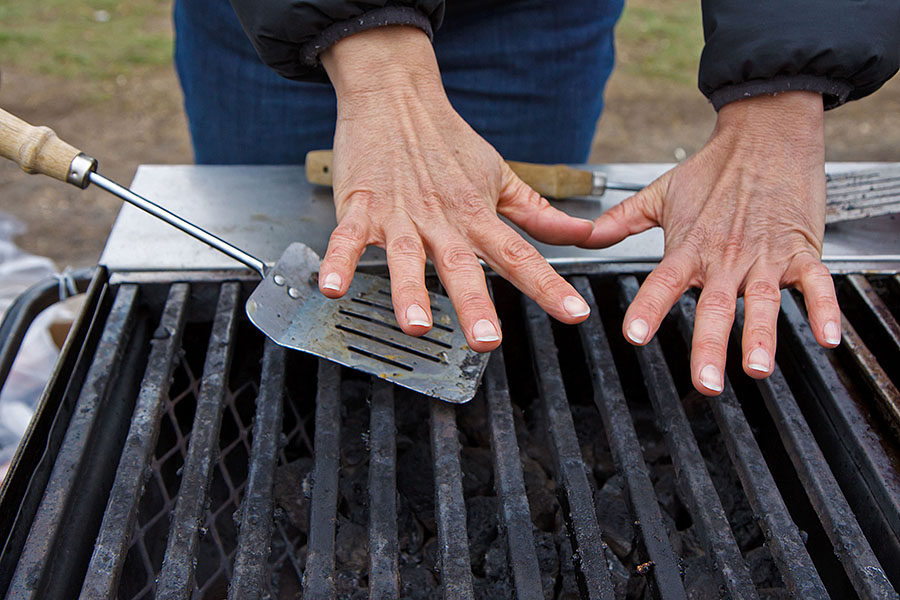 Summit kids playing basketball while waiting for ice cream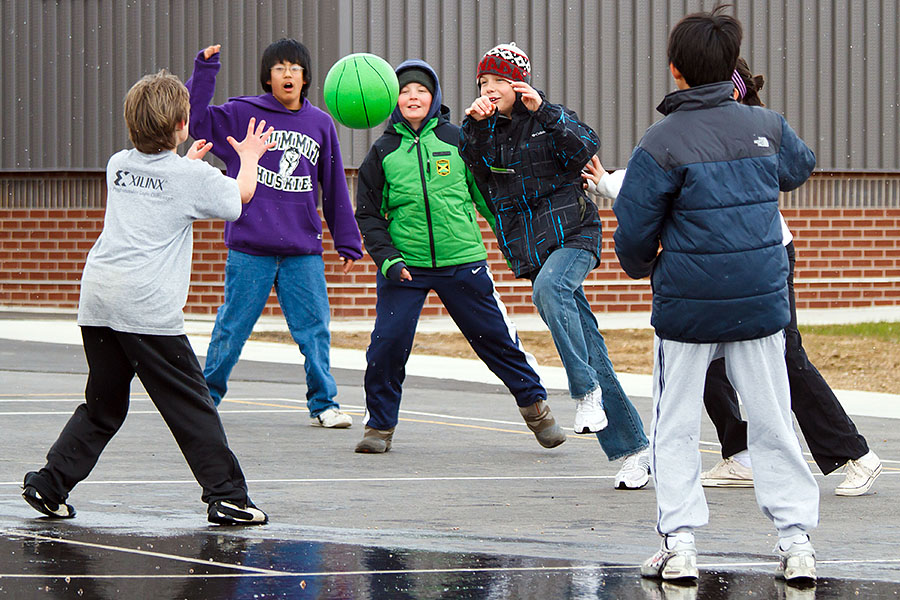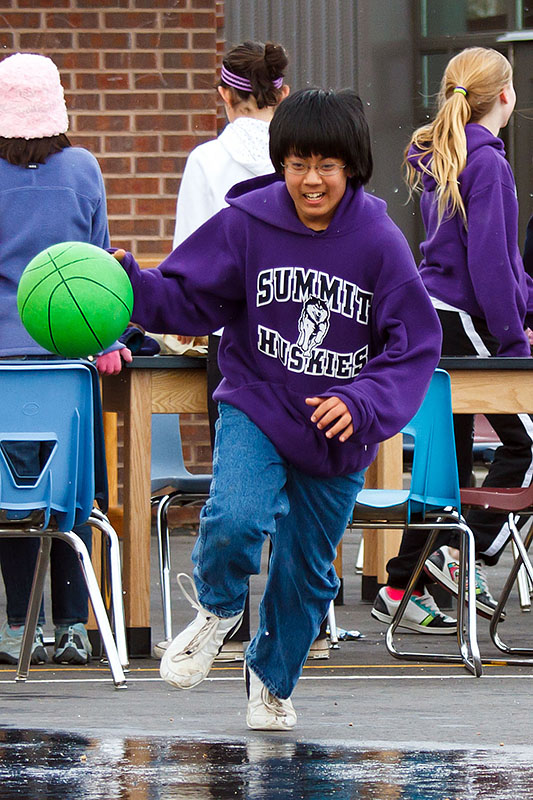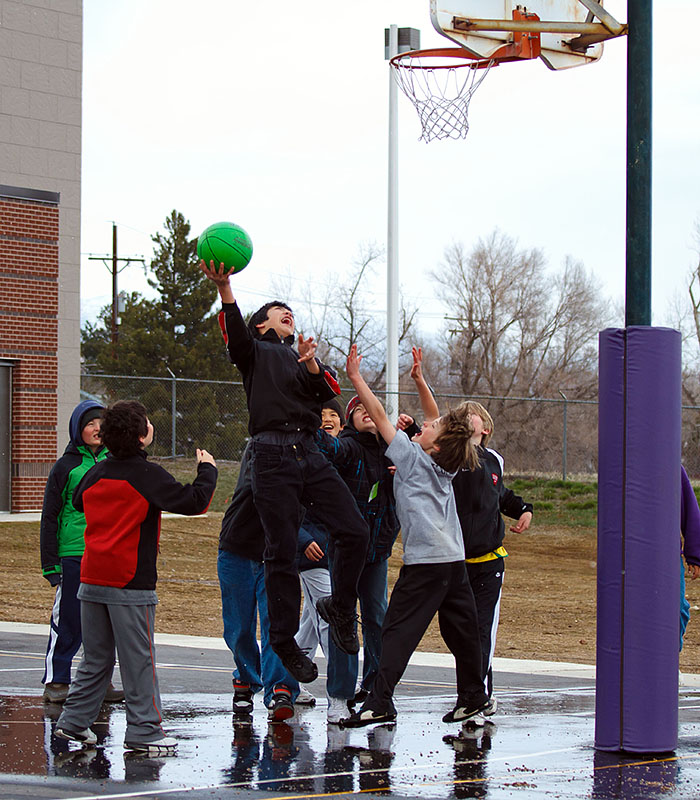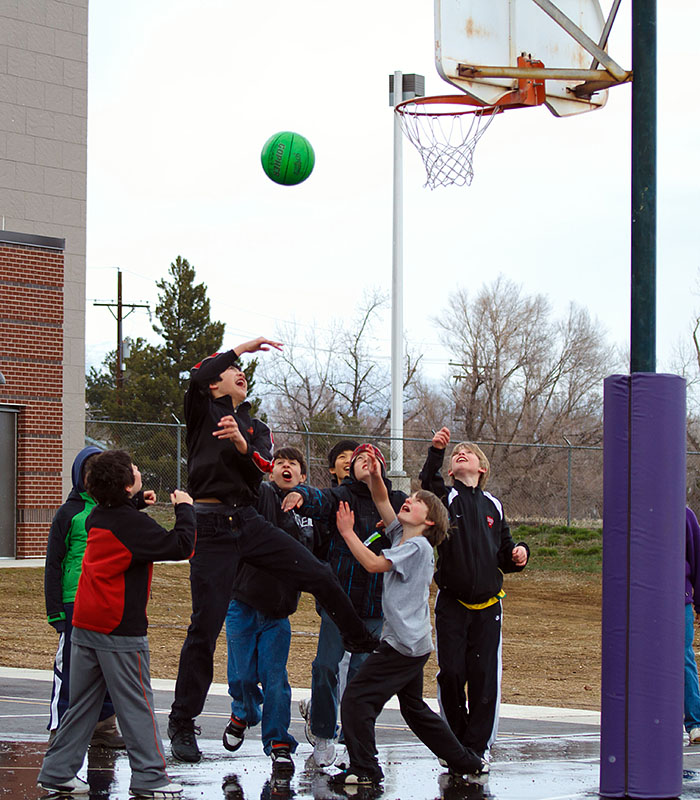 Parent volunteers start scooping ice cream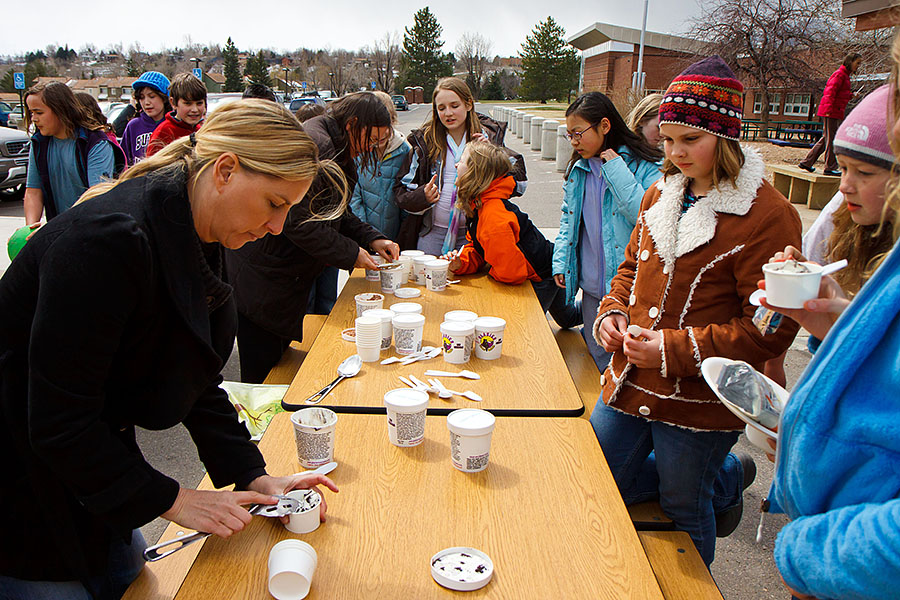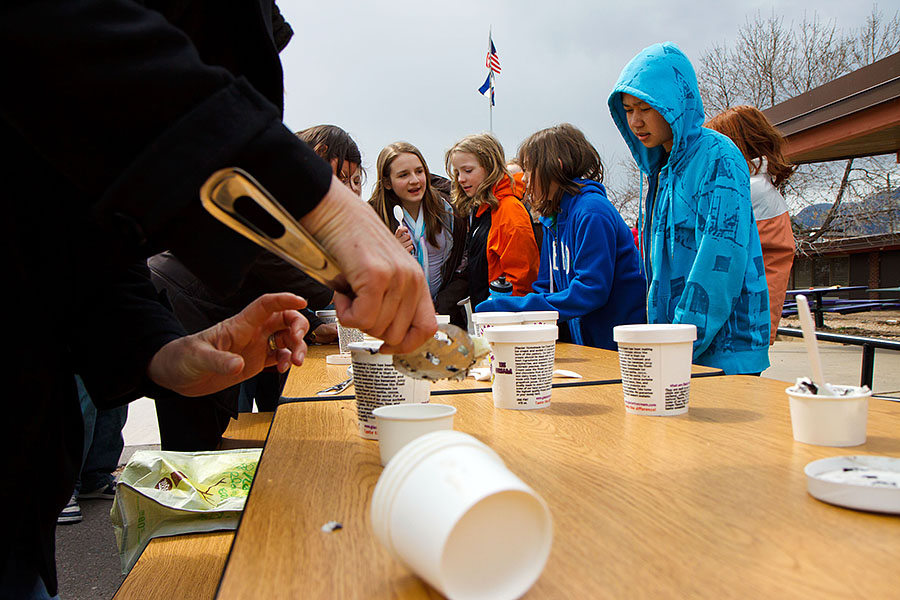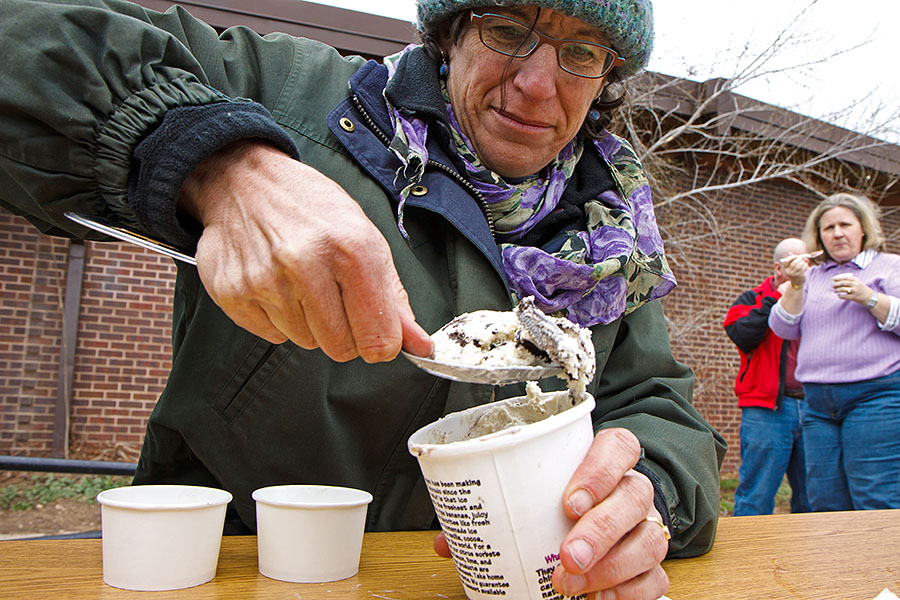 Needless to say, this quickly drew quite the crowd!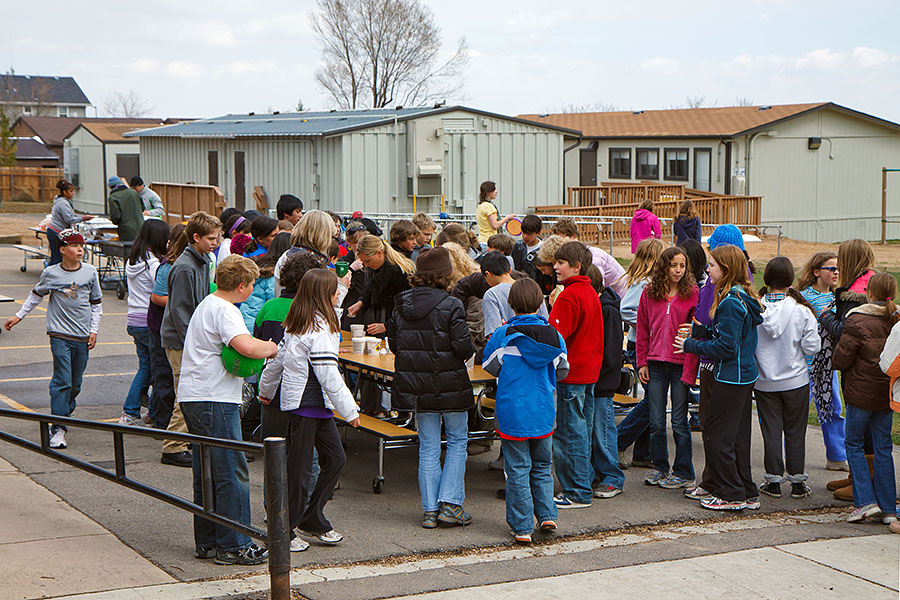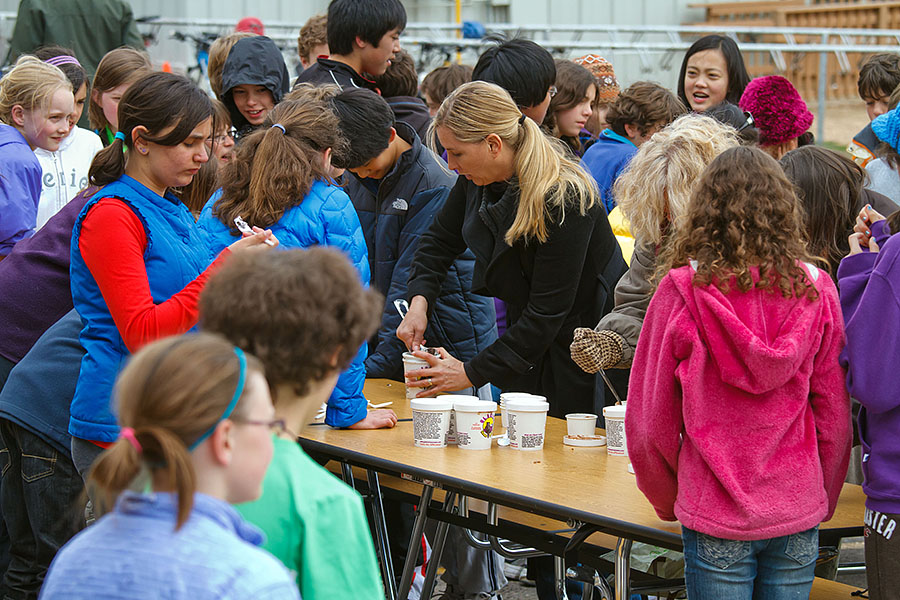 Roll Call and organizing for the afternoon activities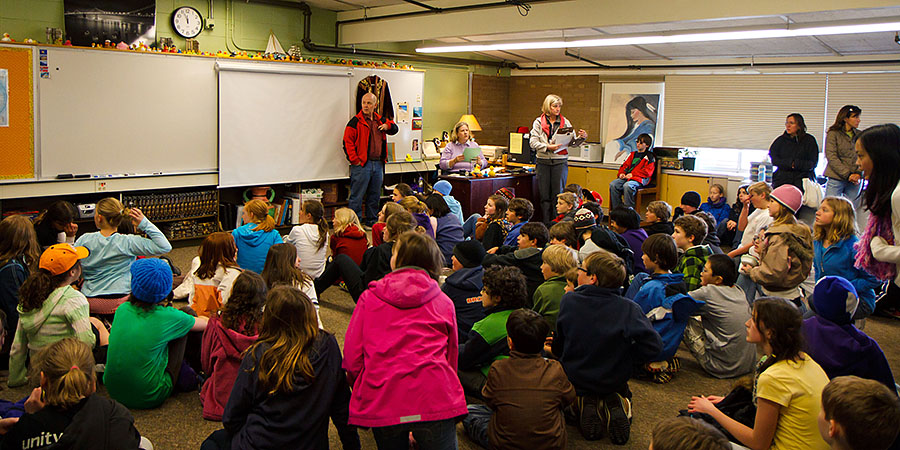 Two groups of students head out for an afternoon hike/activity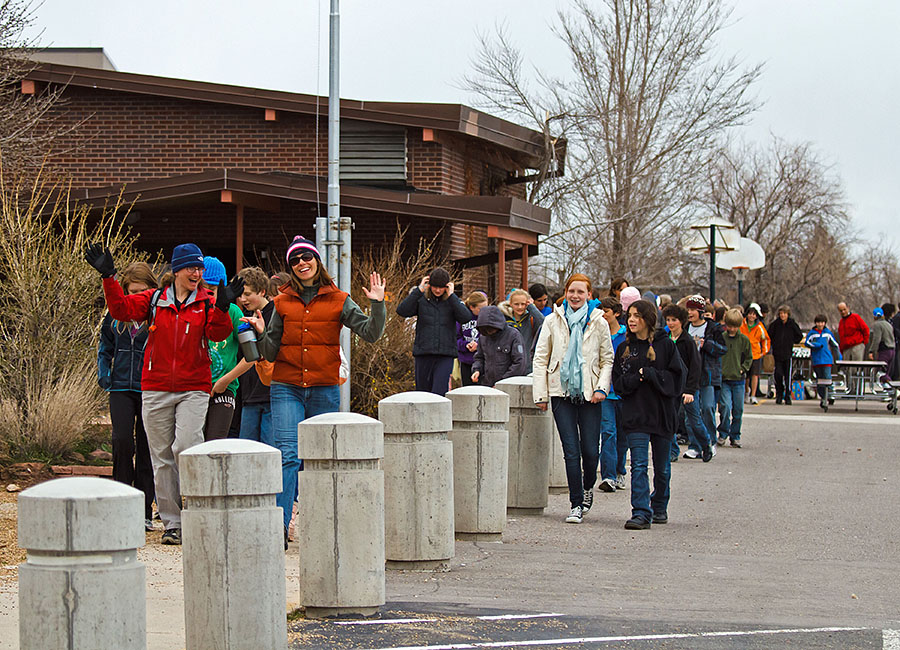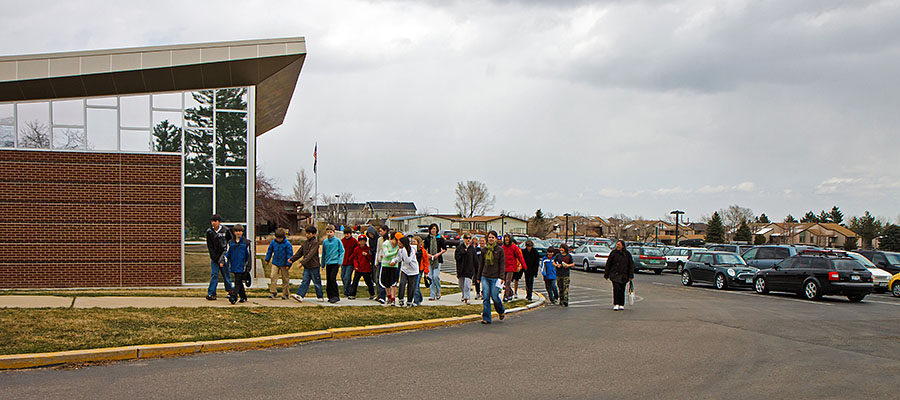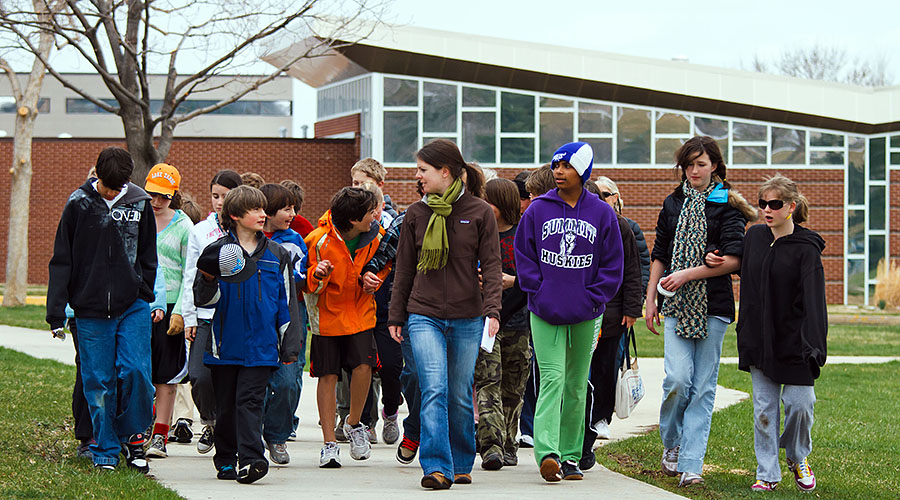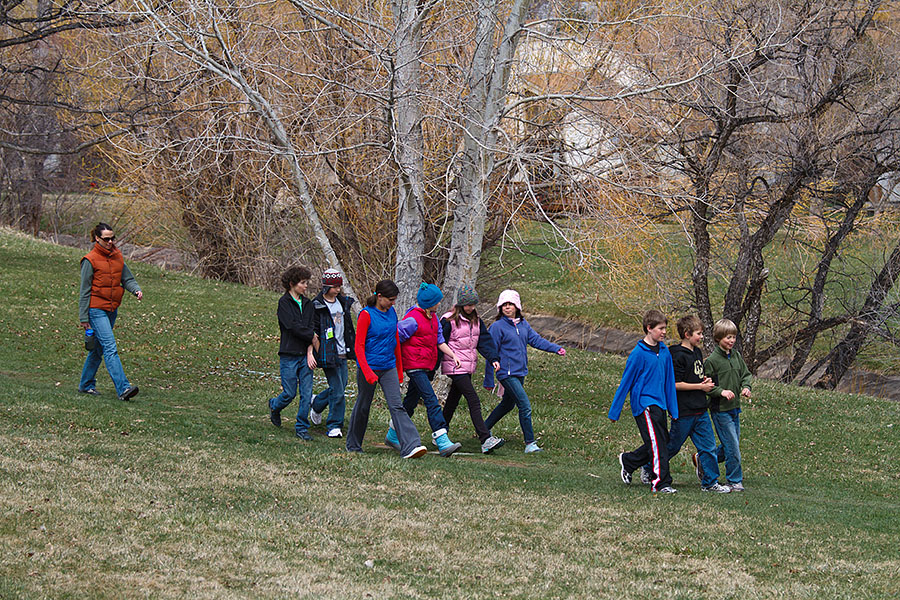 Quick stop to tie one loose shoe ... and then the other! ;-)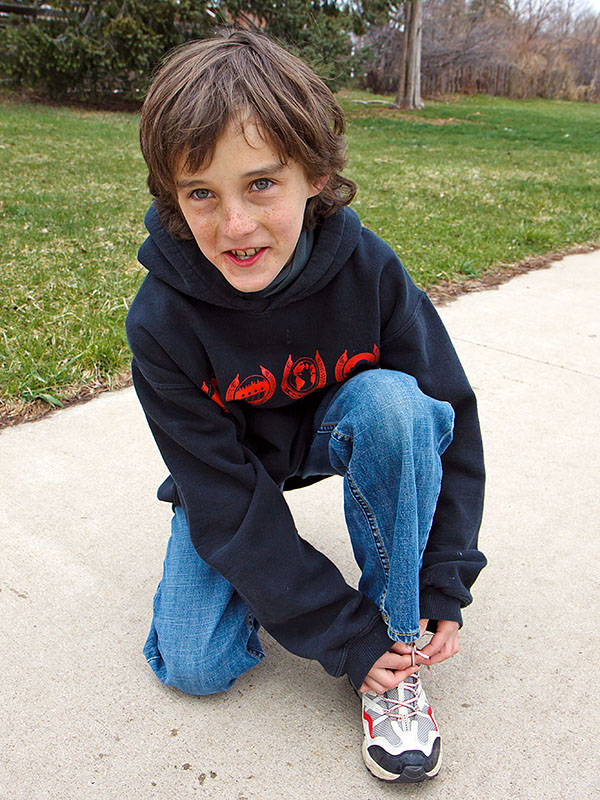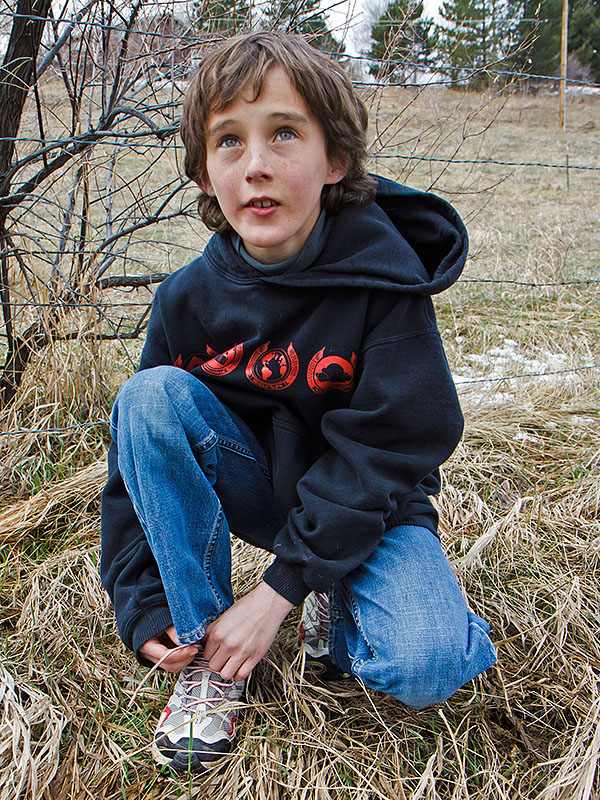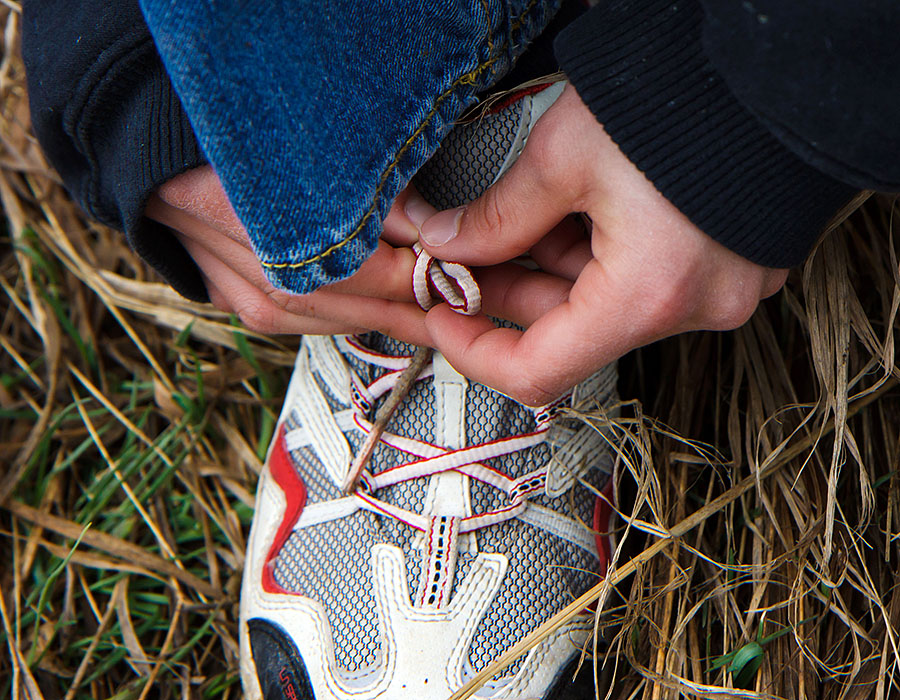 After a short hike, a group circle to discuss the team-building activity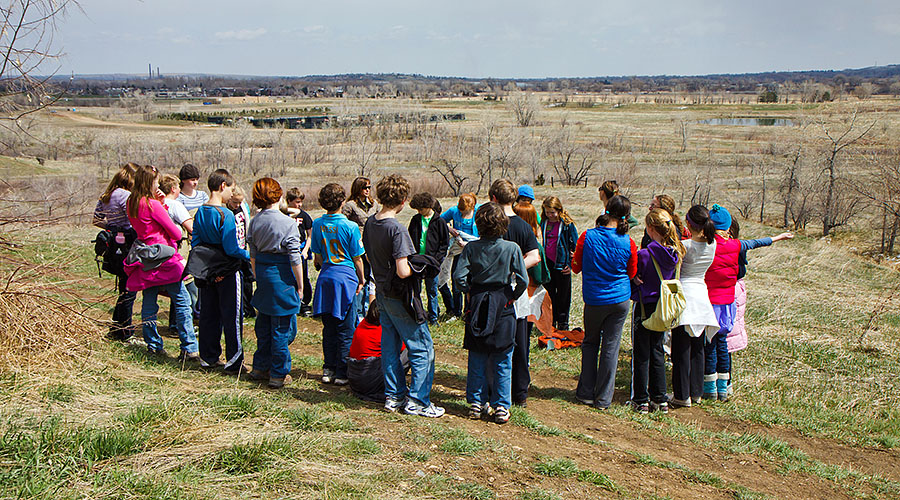 One person will be blindfolded and the other will have to lead them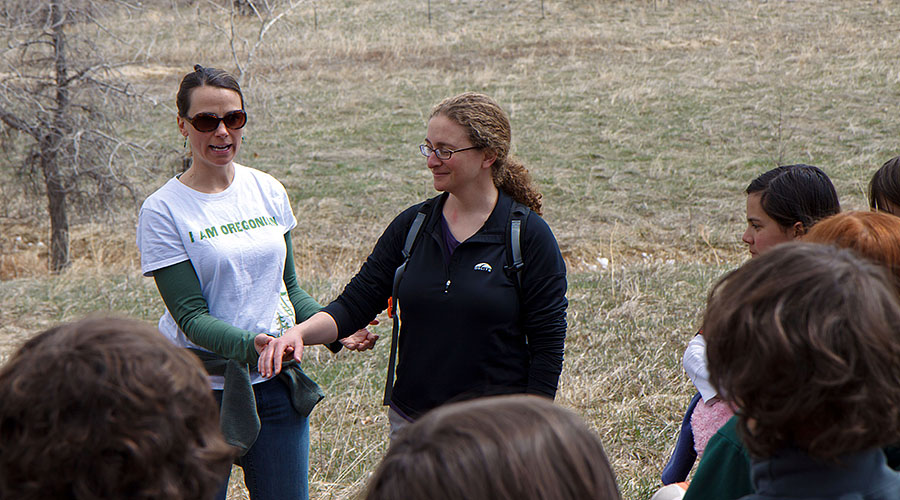 Here's the second group of Summit students doing the same thing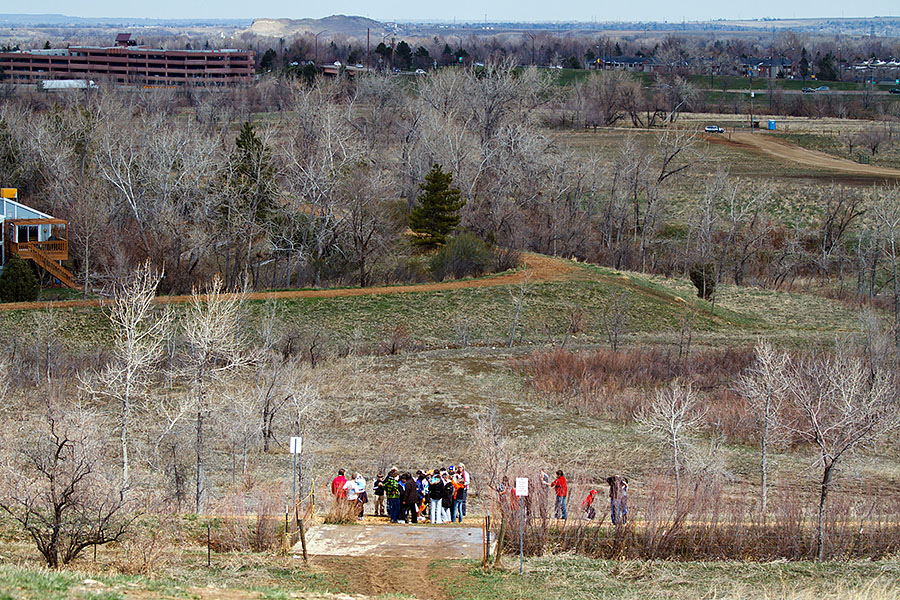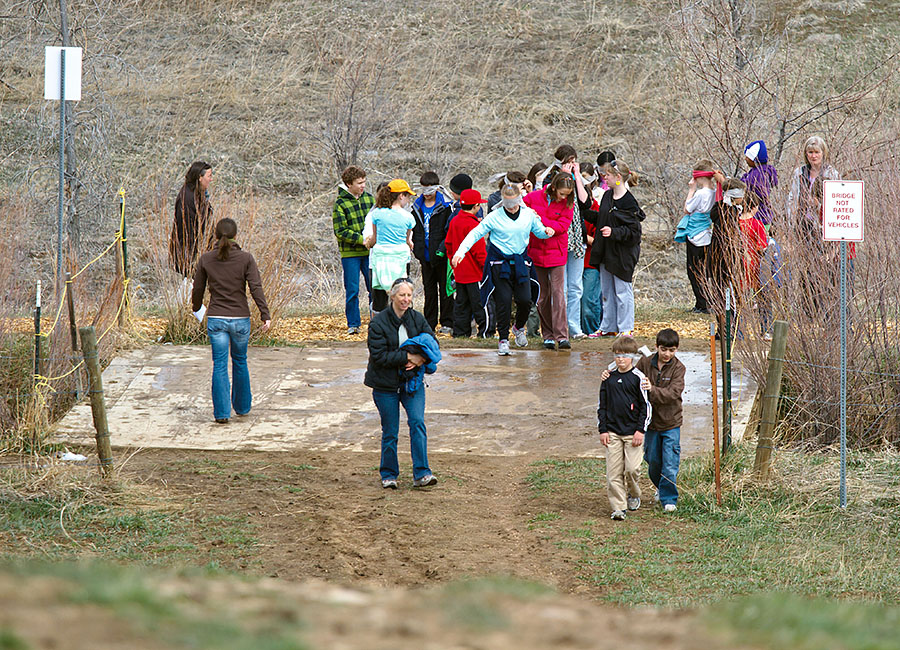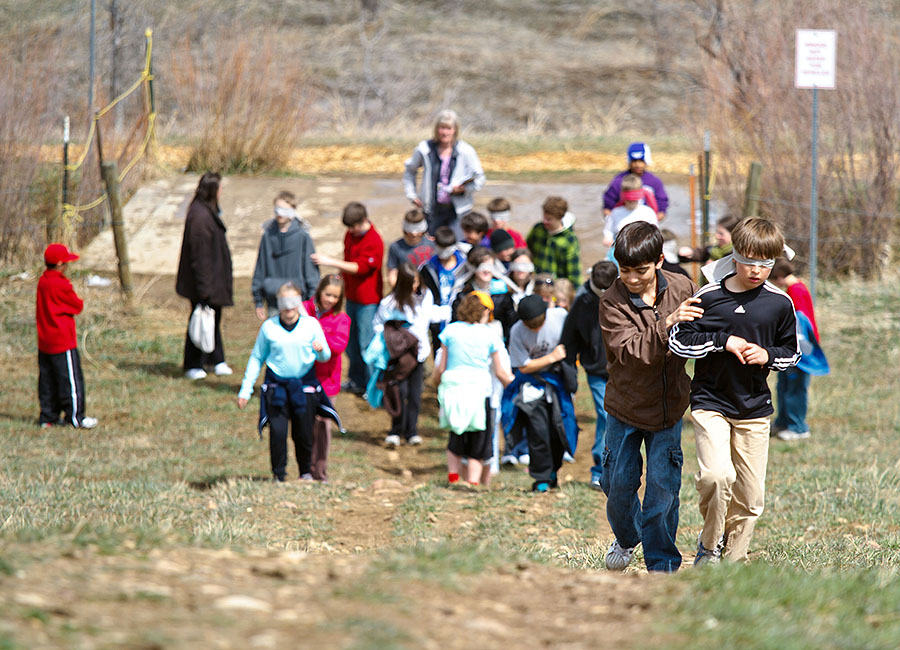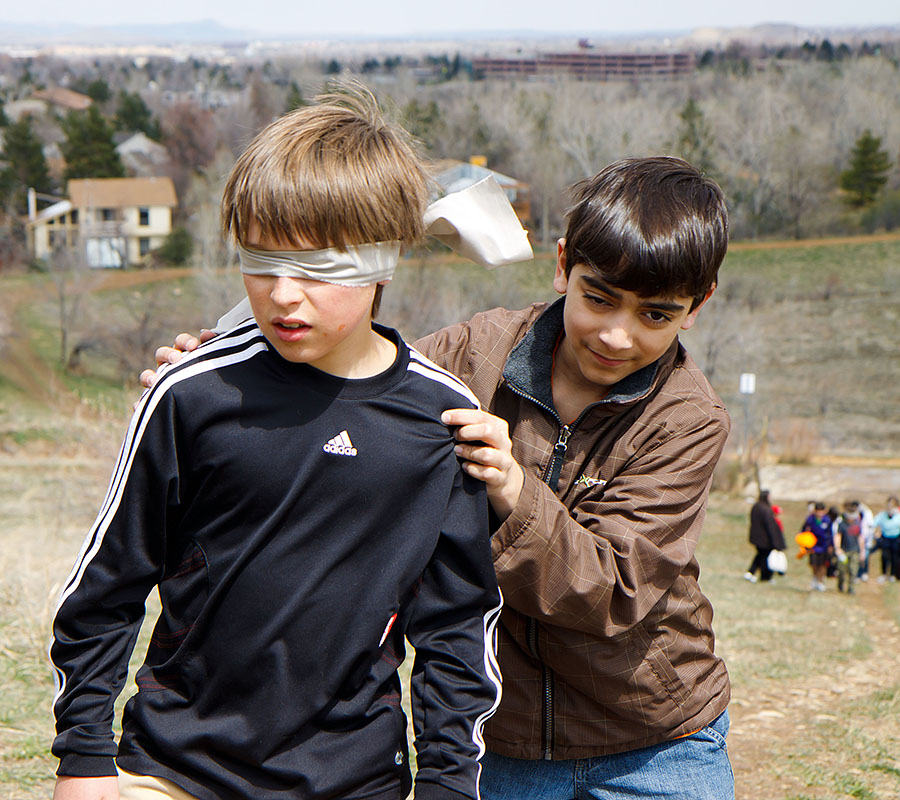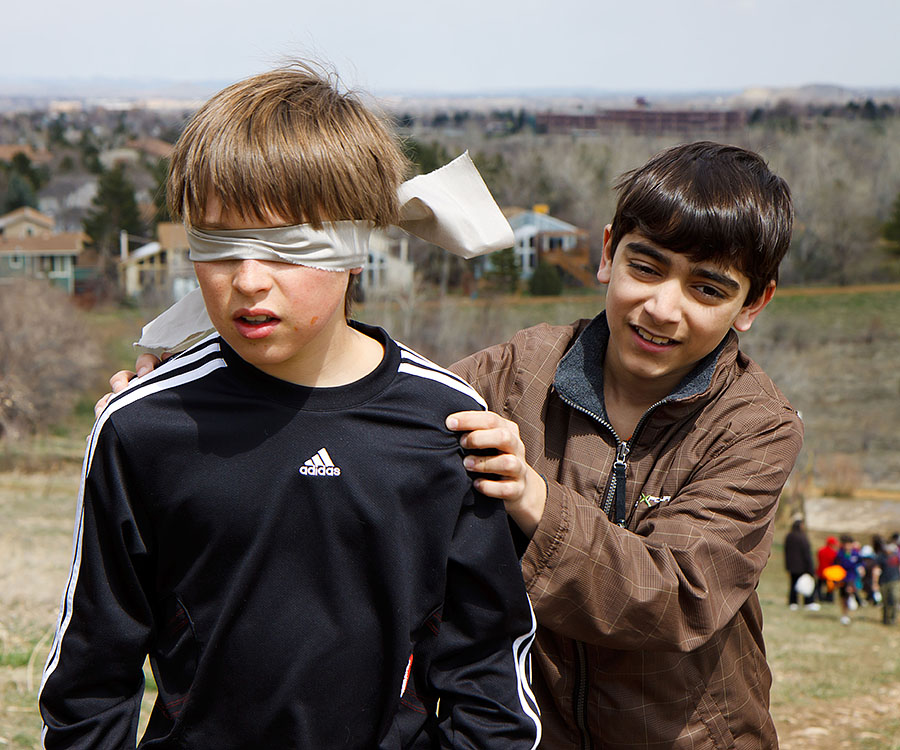 Back to our group - students were great - both the leaders and leadee's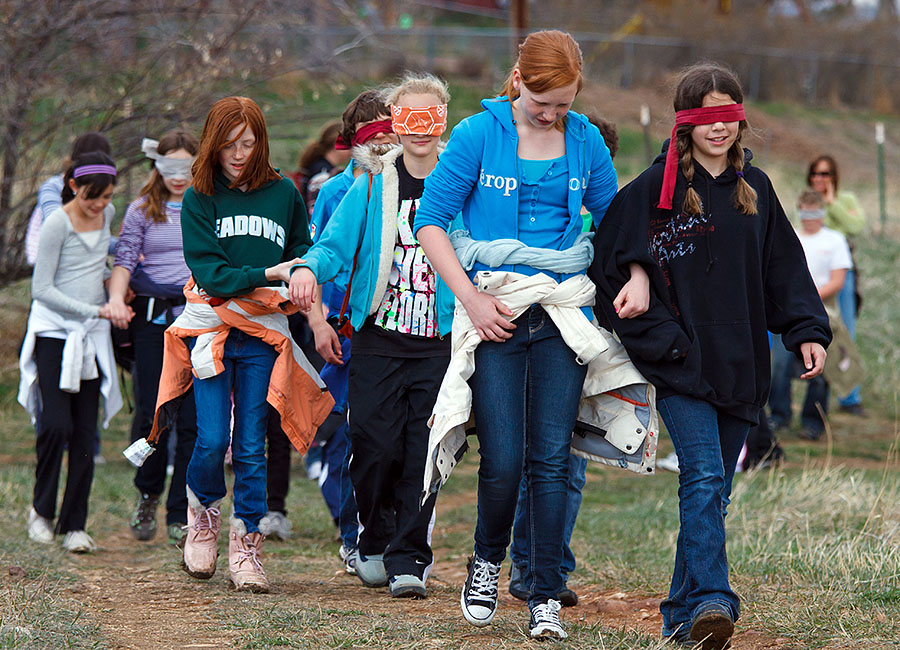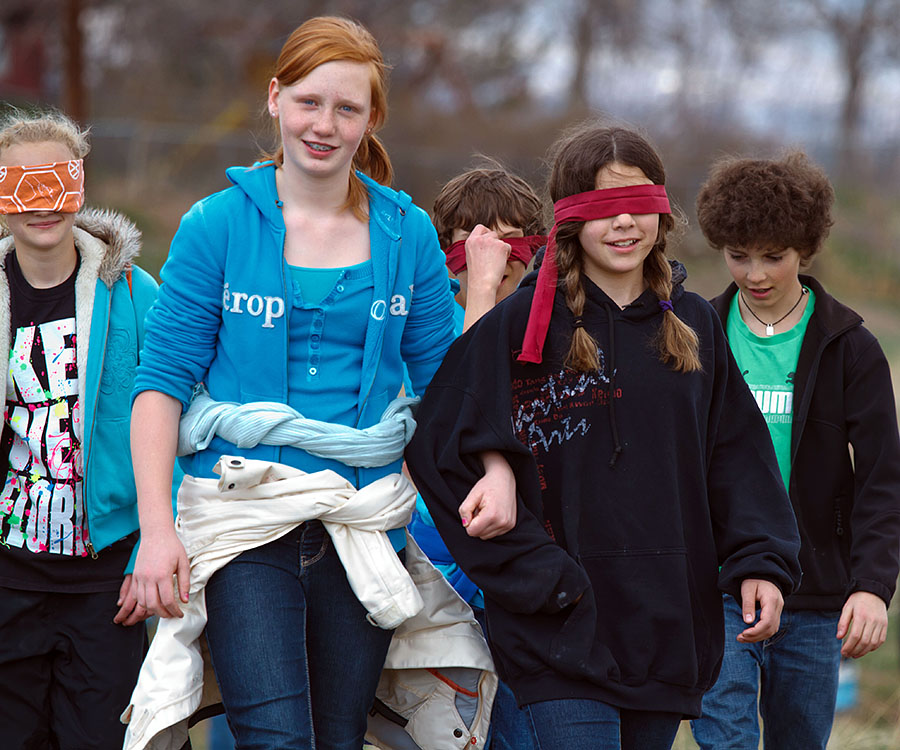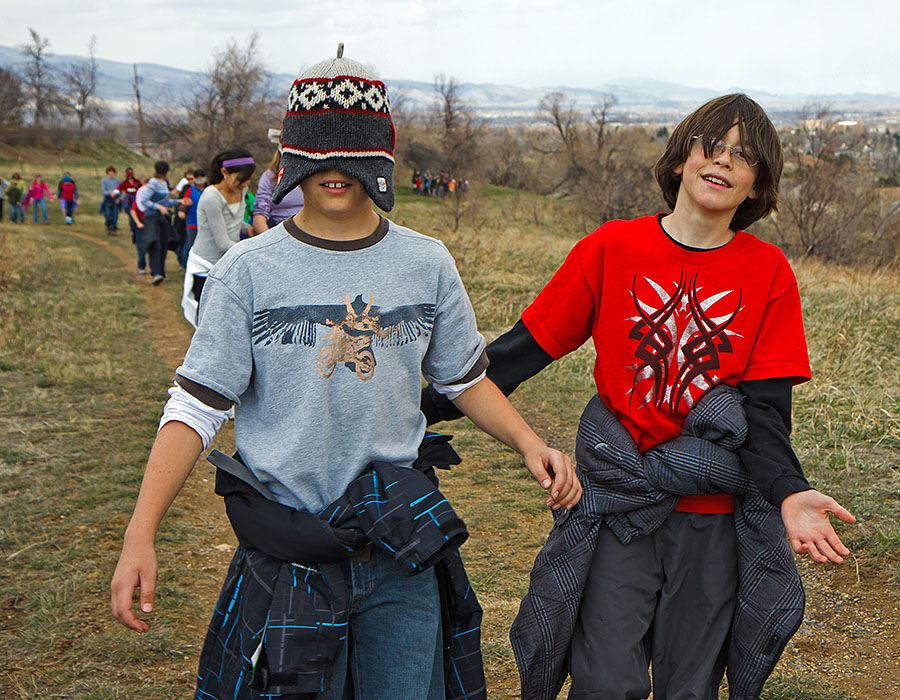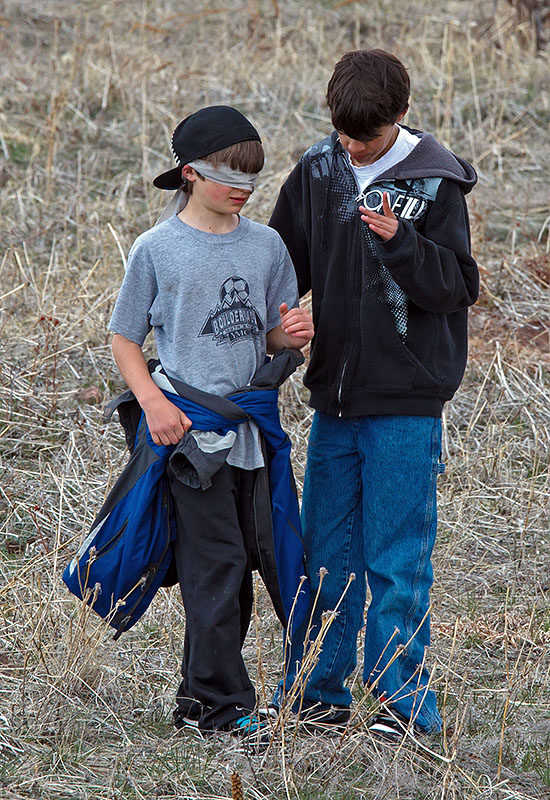 OK - now everyone swap blindfolds and switch roles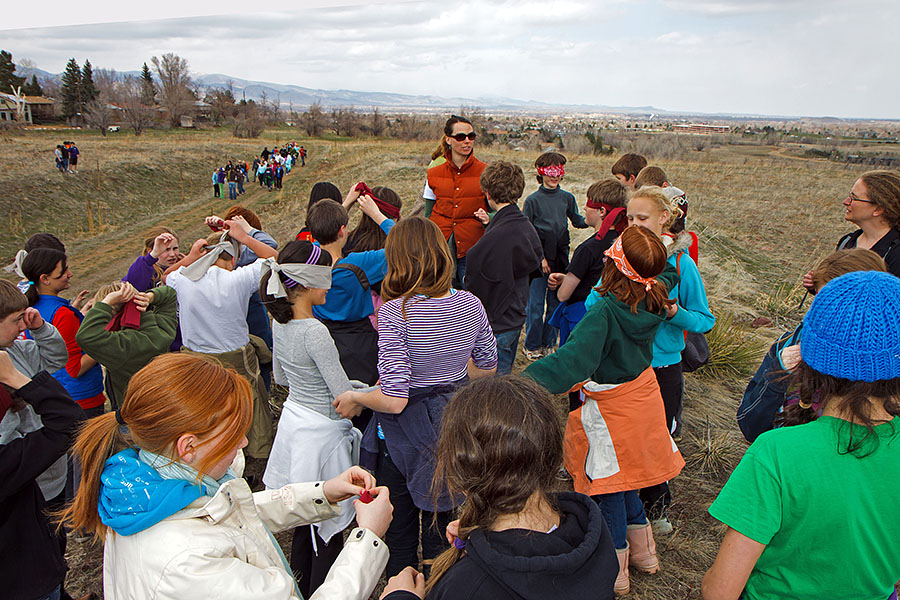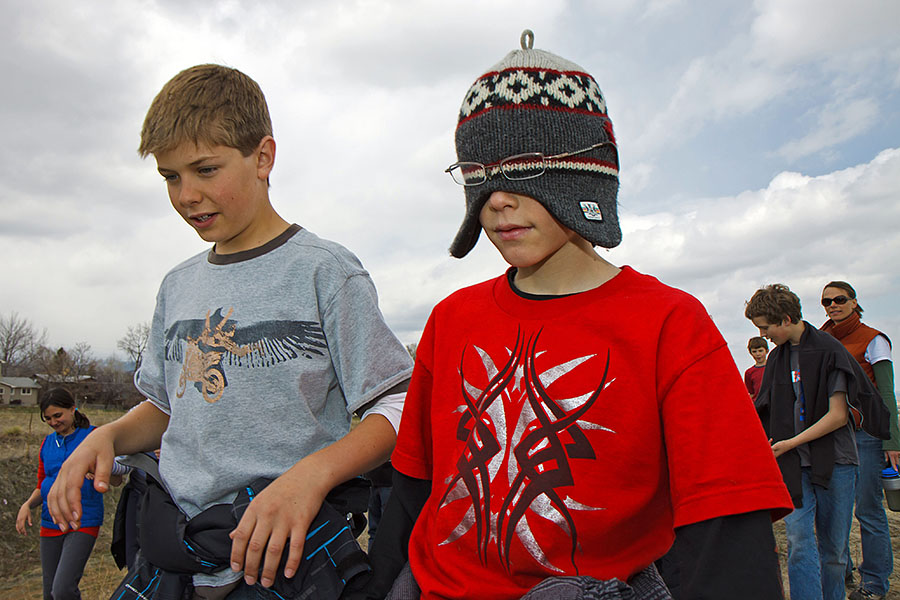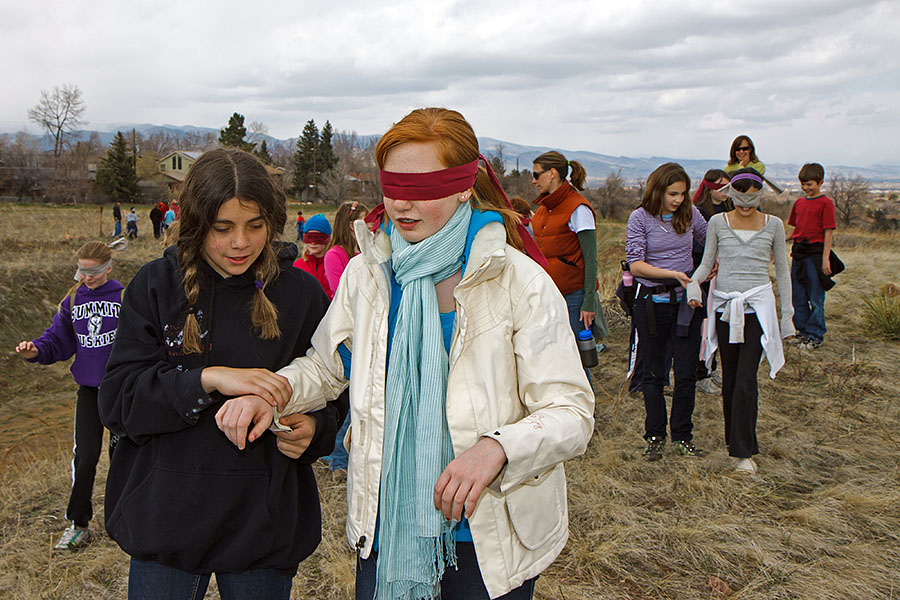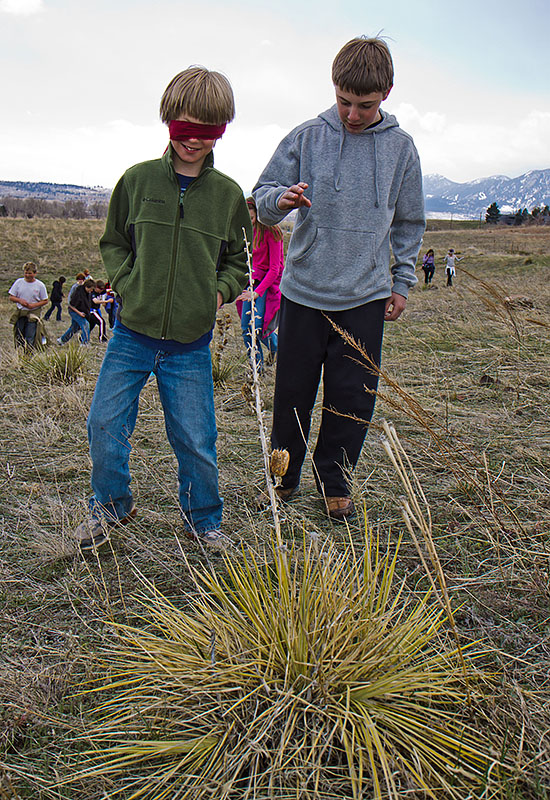 Fresh Snow on the Flatirons and hiking in short sleeves - gotta like Colorado weather!
We return back to Summit where these four are having a fantastic time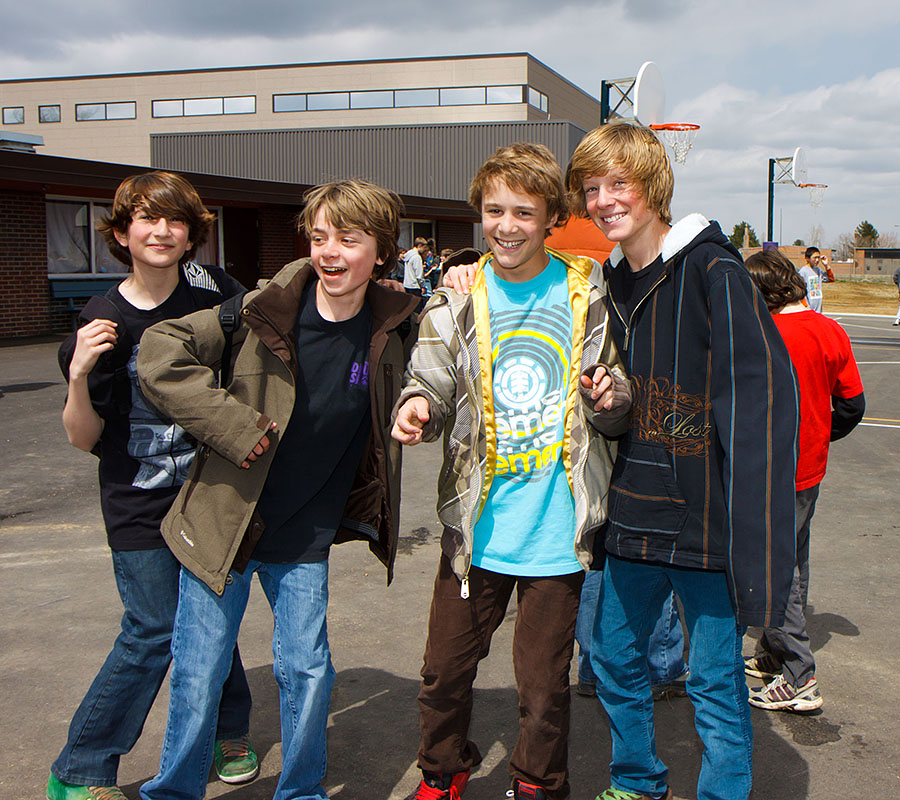 Back into the classroom to re-group, take roll call, and go to next activity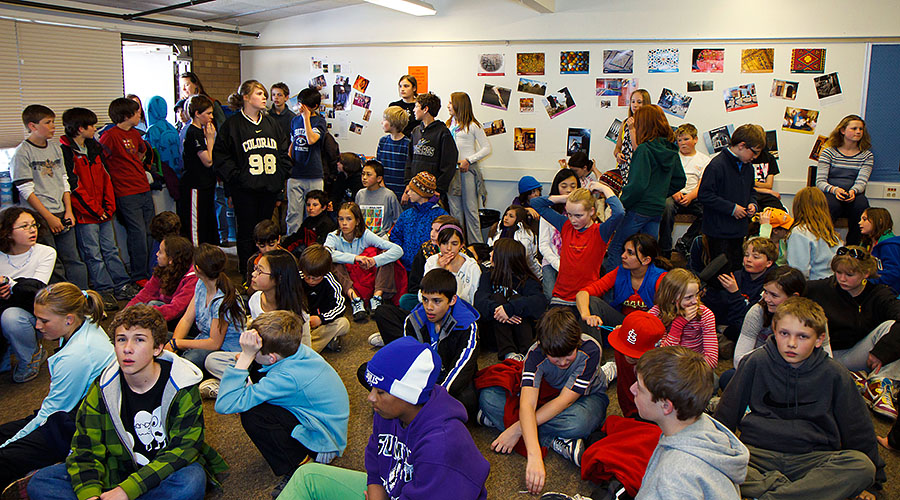 Mr. Seibel explains the next activity - easier to show with pictures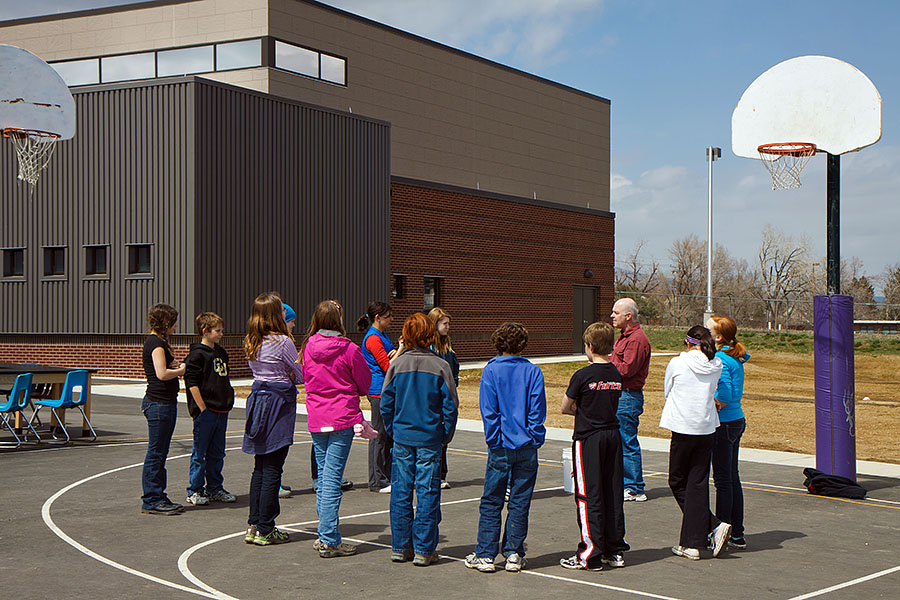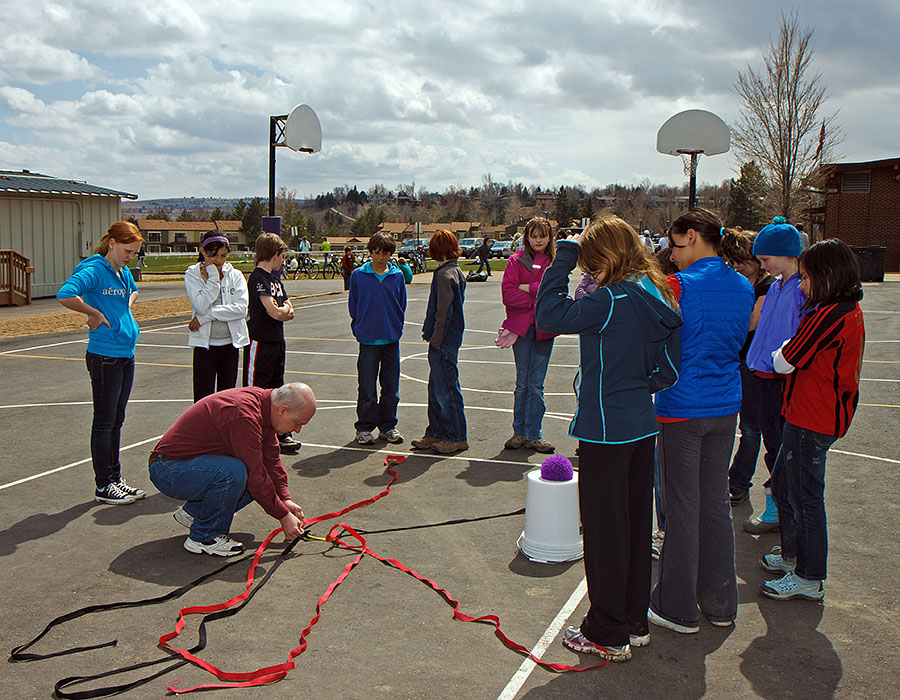 Other students are blindfolded inside and led out to the basketball court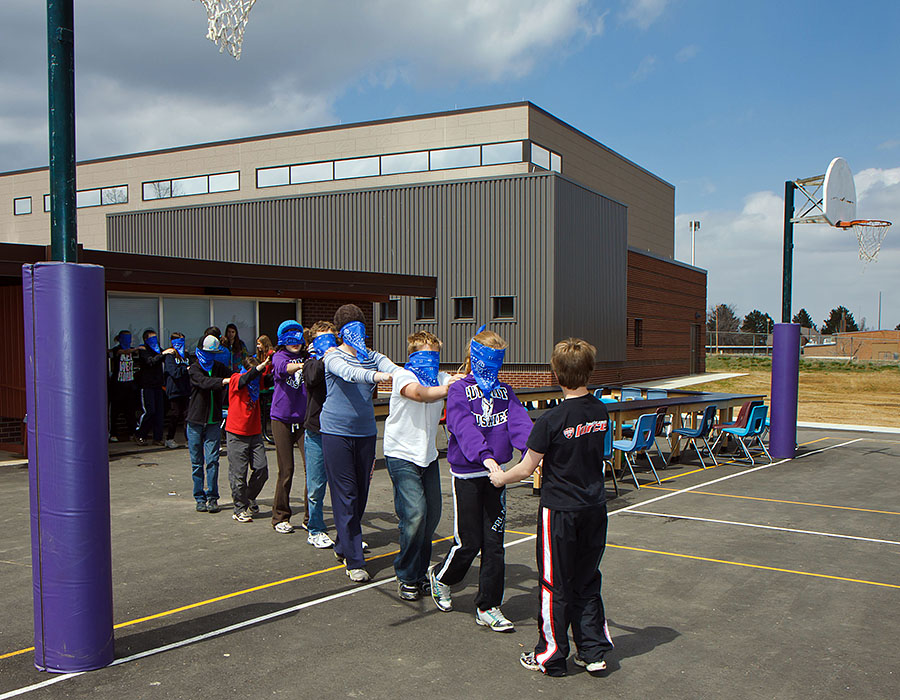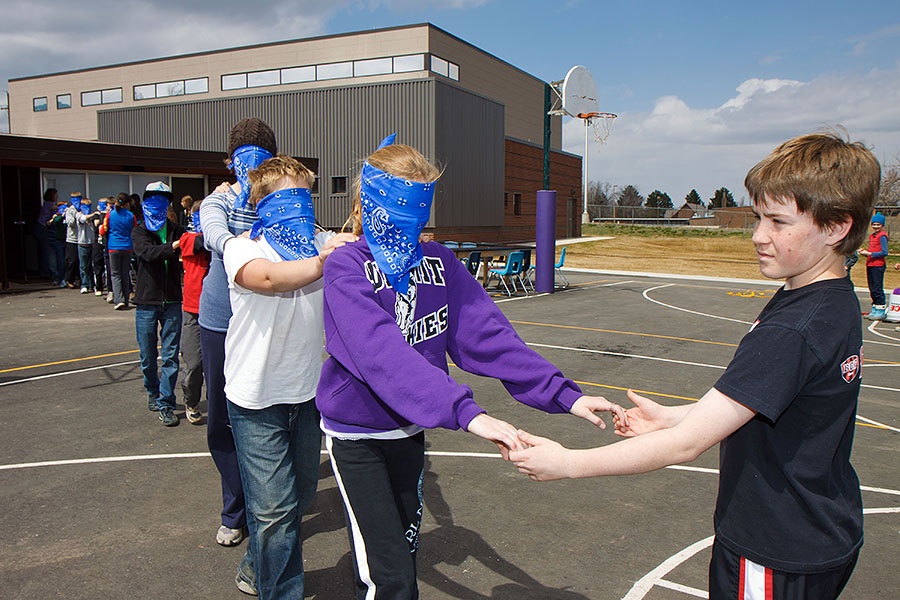 There are enough students for two independent activities at the same time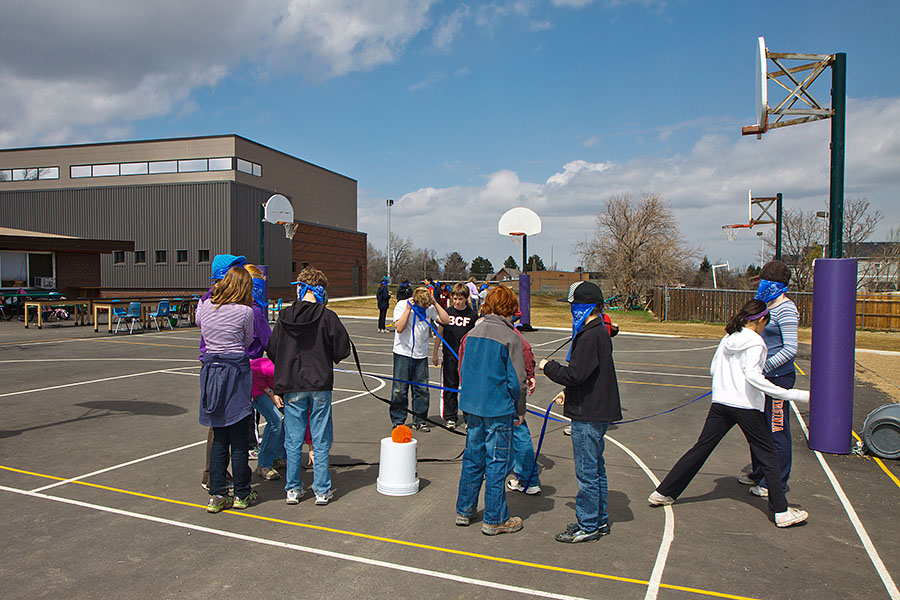 The blindfolded students are directed by their classmates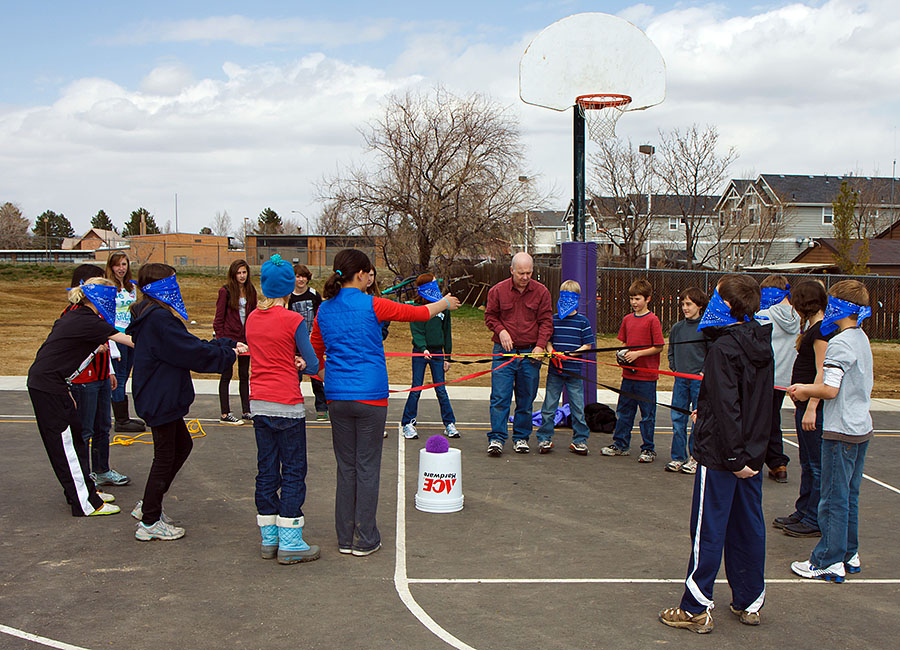 The goal is to stretch the bungees over the bucket and then move it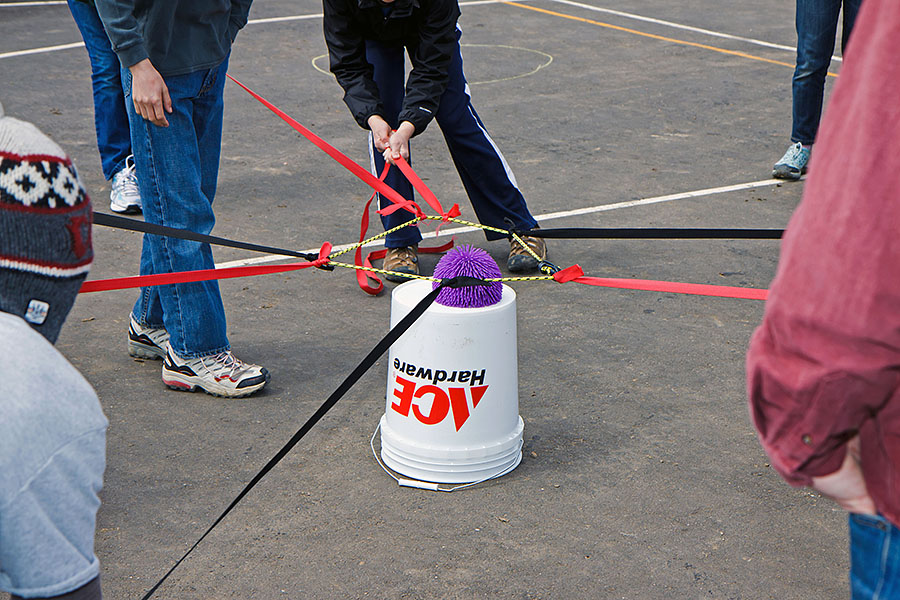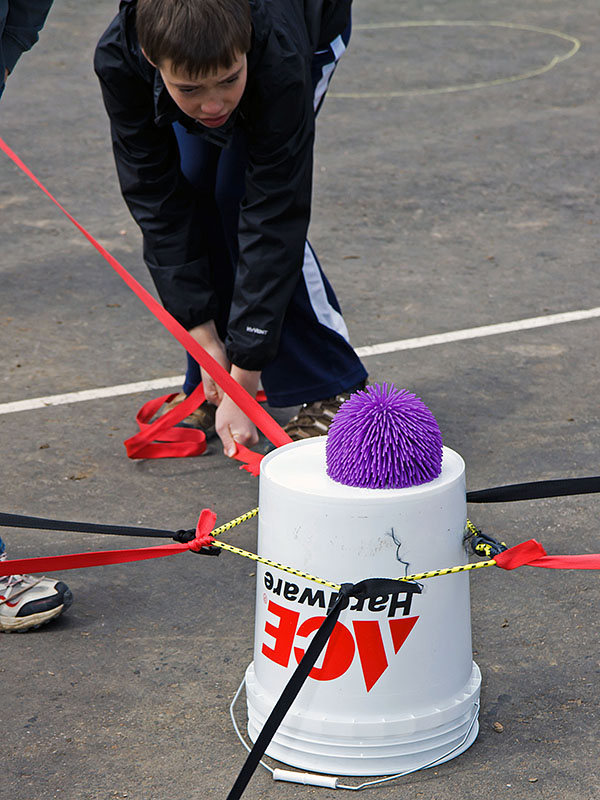 But you have to keep it level so the "furry thing" on top doesn't fall off! ;-)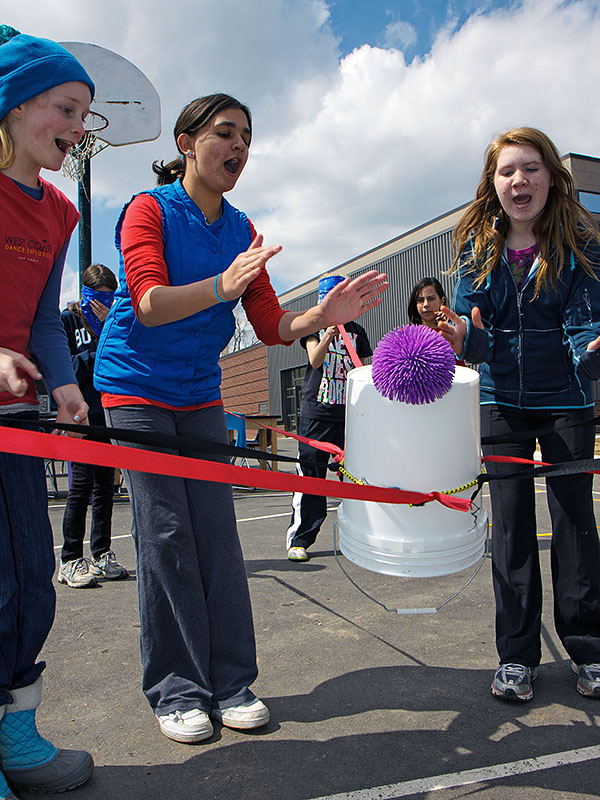 Last minute adjustment/fix by Mr. Seibel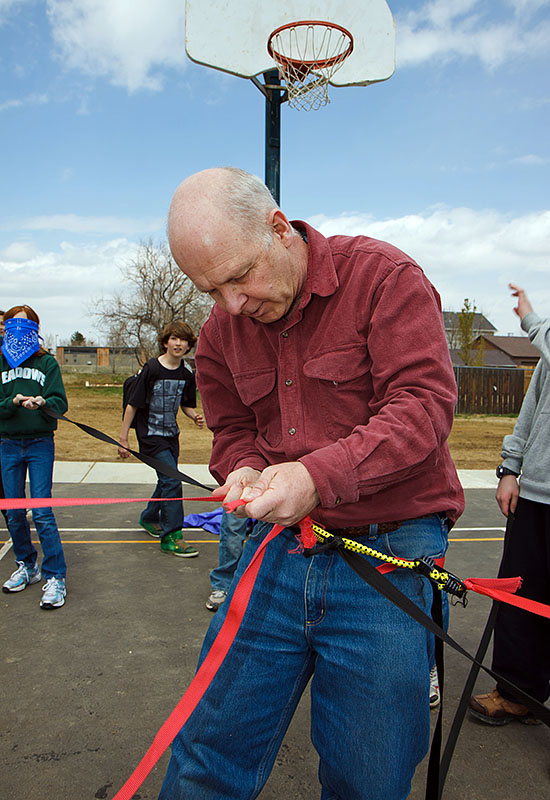 Remember, the "rope pullers" are blindfolded - it was not easy - skepticism is justified! ;-)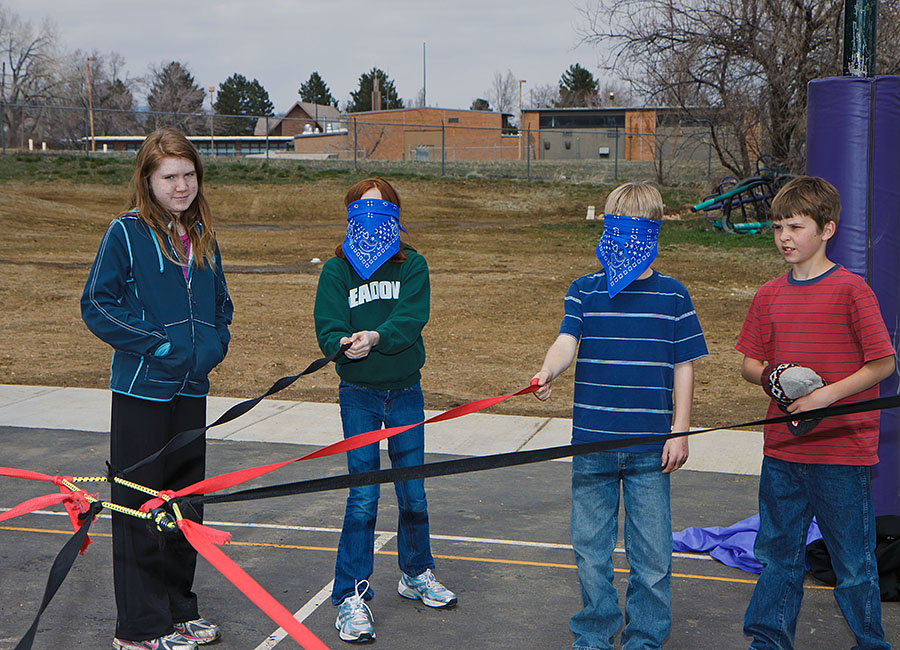 Took a while ... and a number of false starts, but one group finally did succeed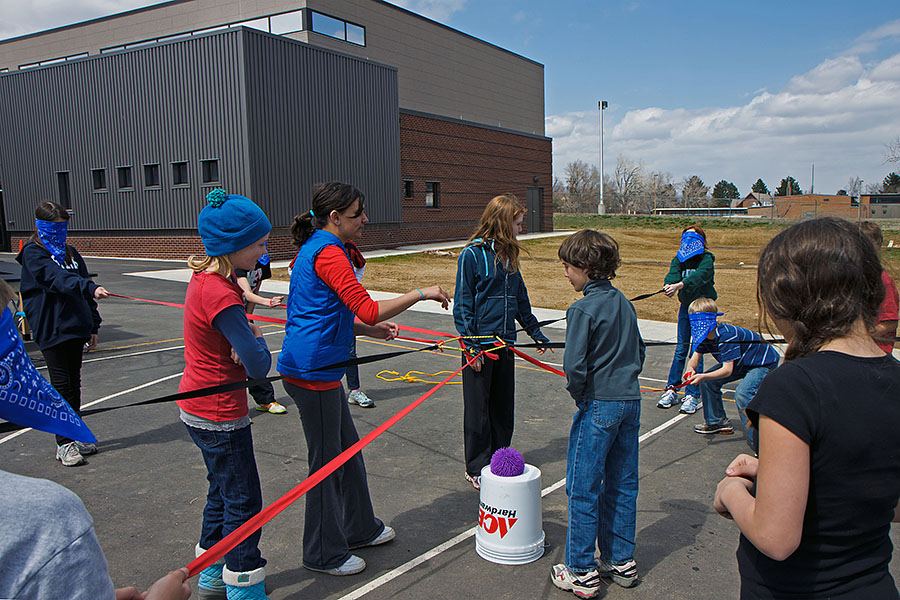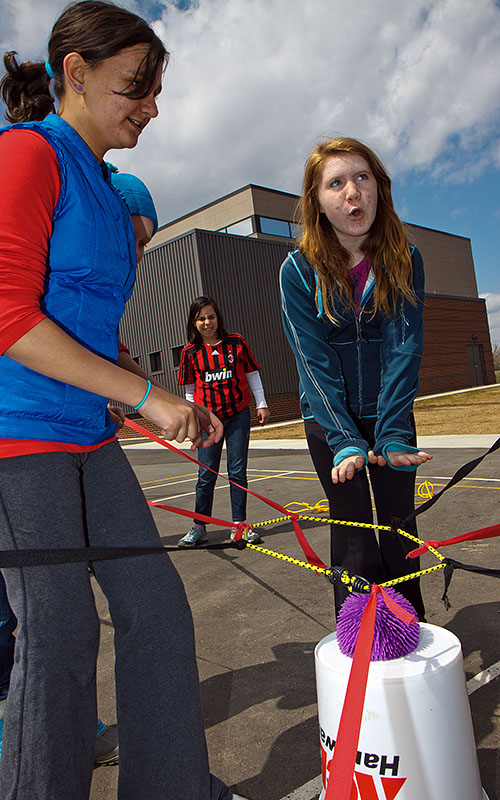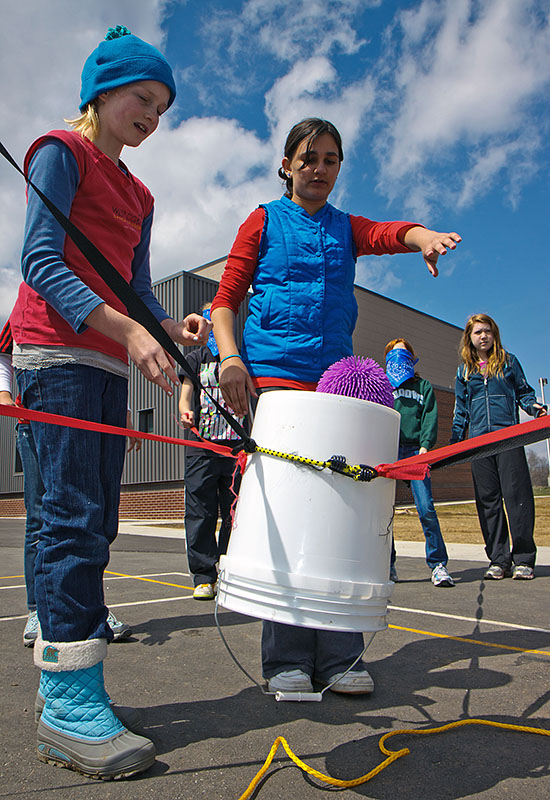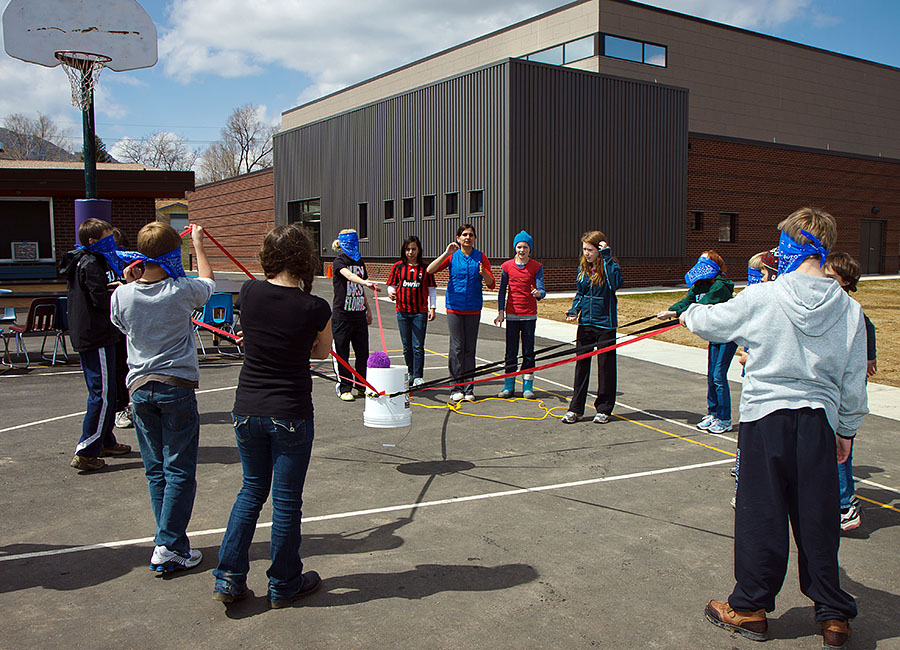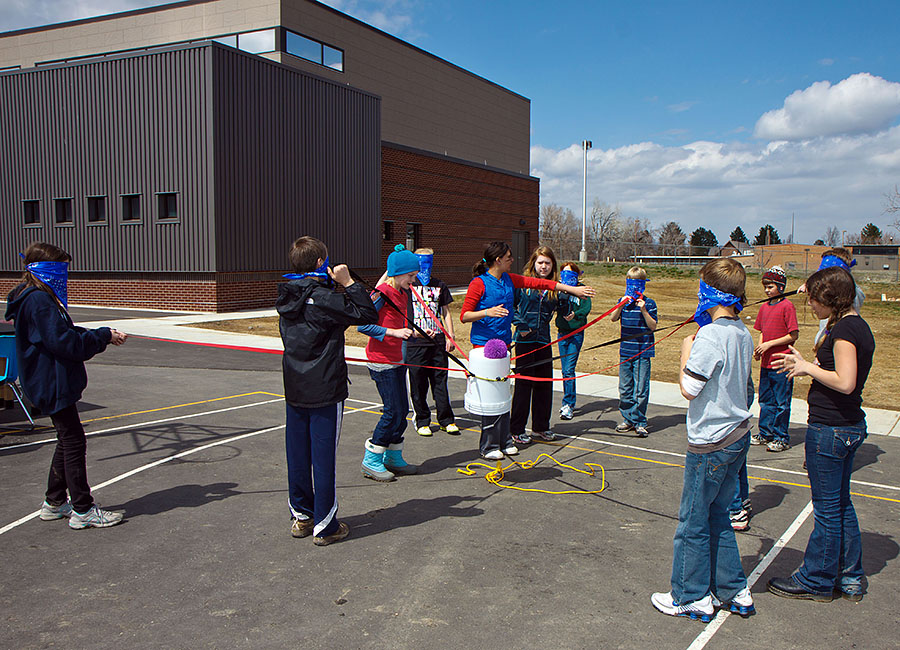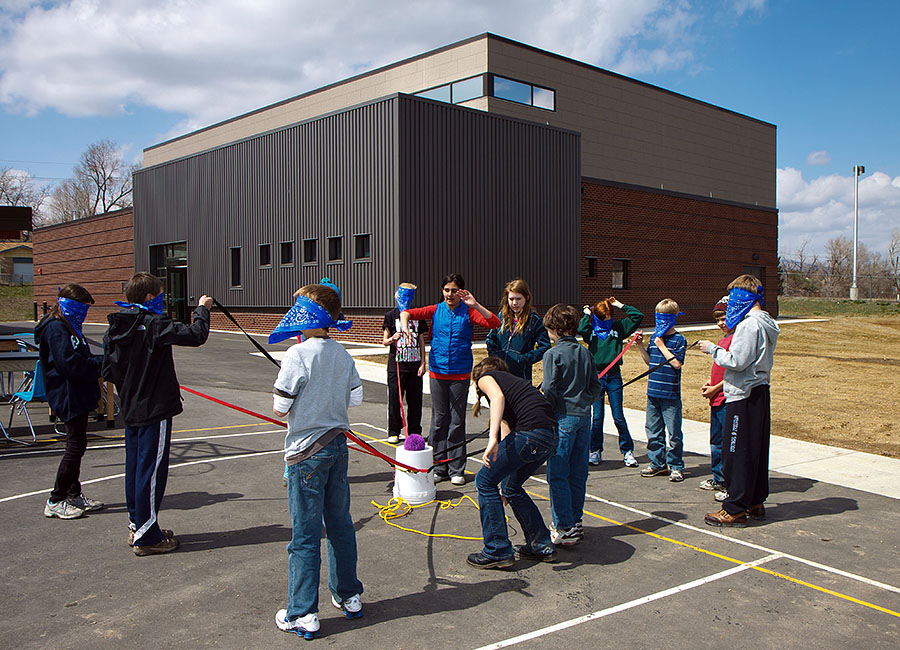 This group did complete the difficult task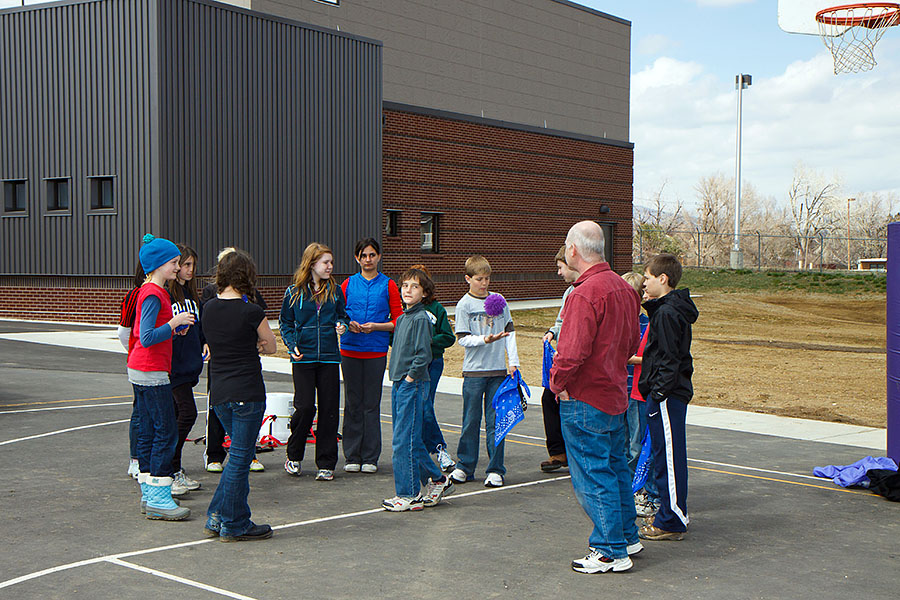 The other group decided to hold the ropes in close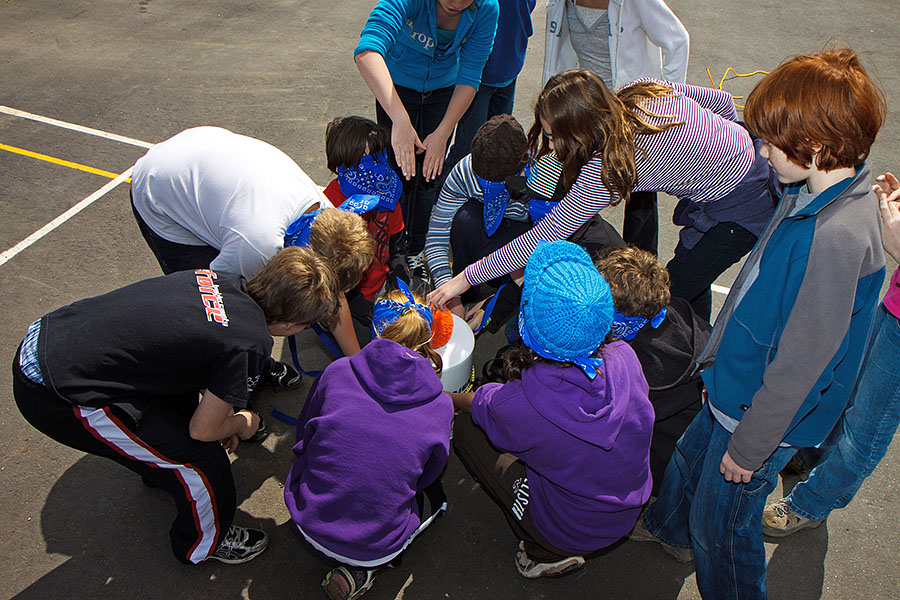 This didn't work as well as it was more unstable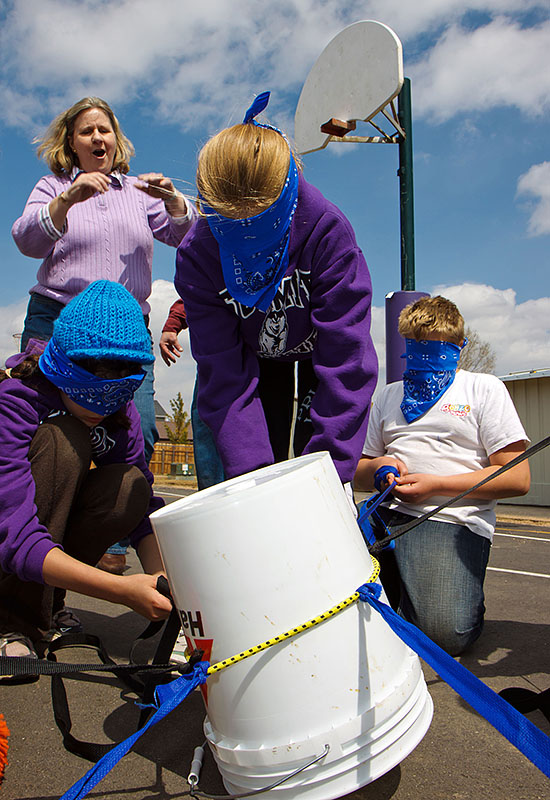 But they had more styling blindfolds - good Summit colors!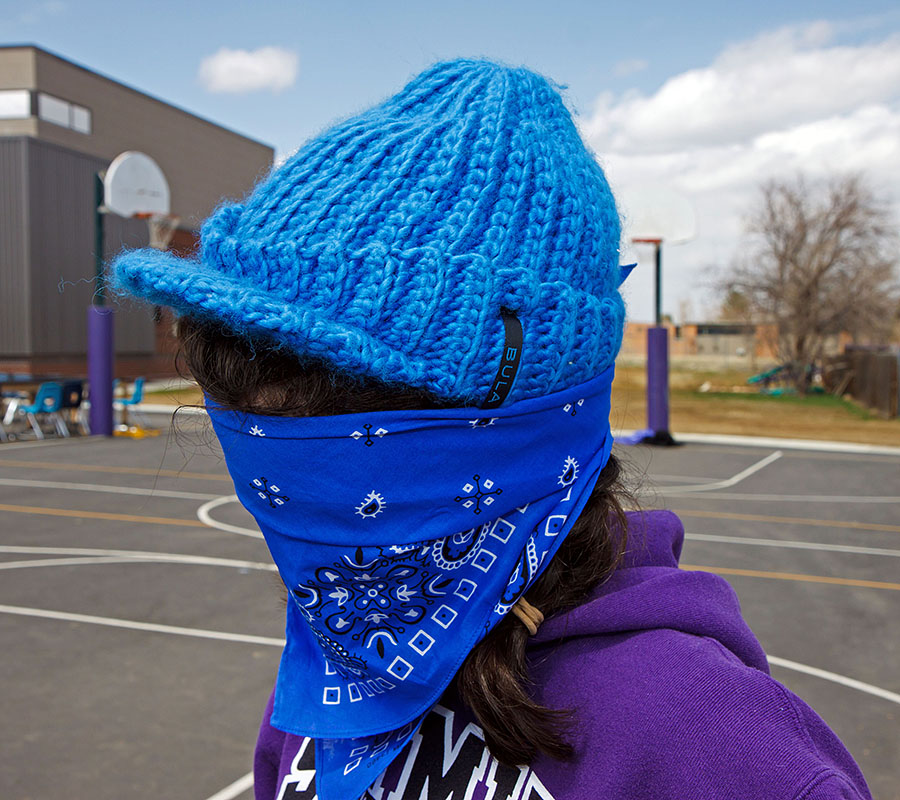 The final activity was cutting up some plastic cups to benefit charity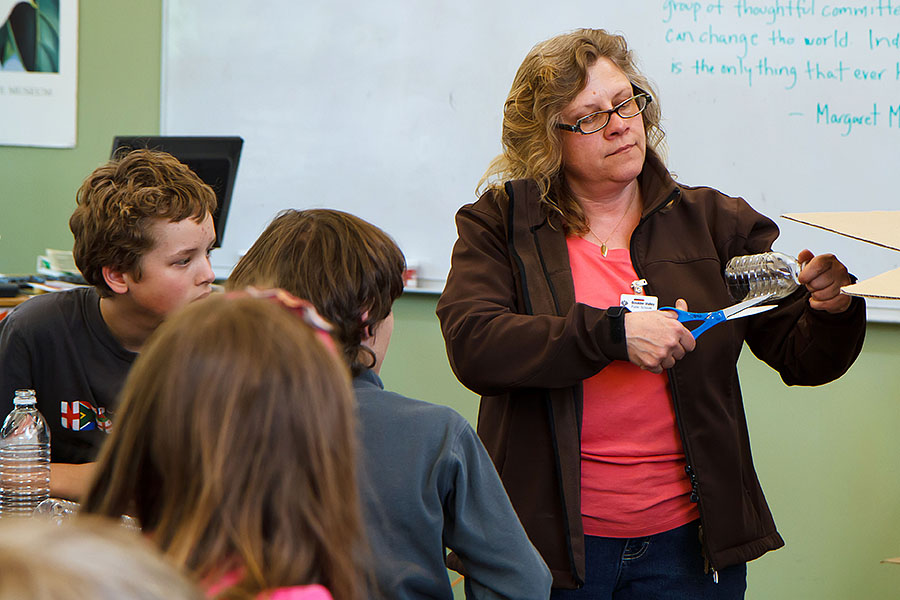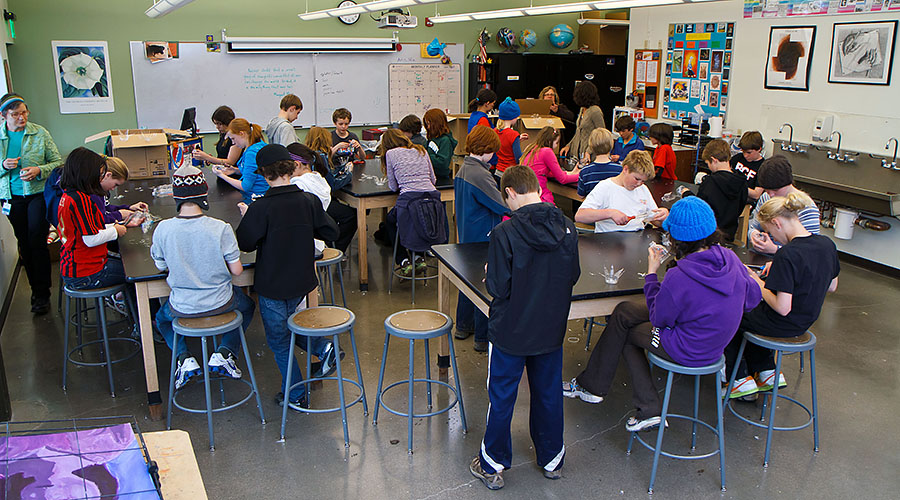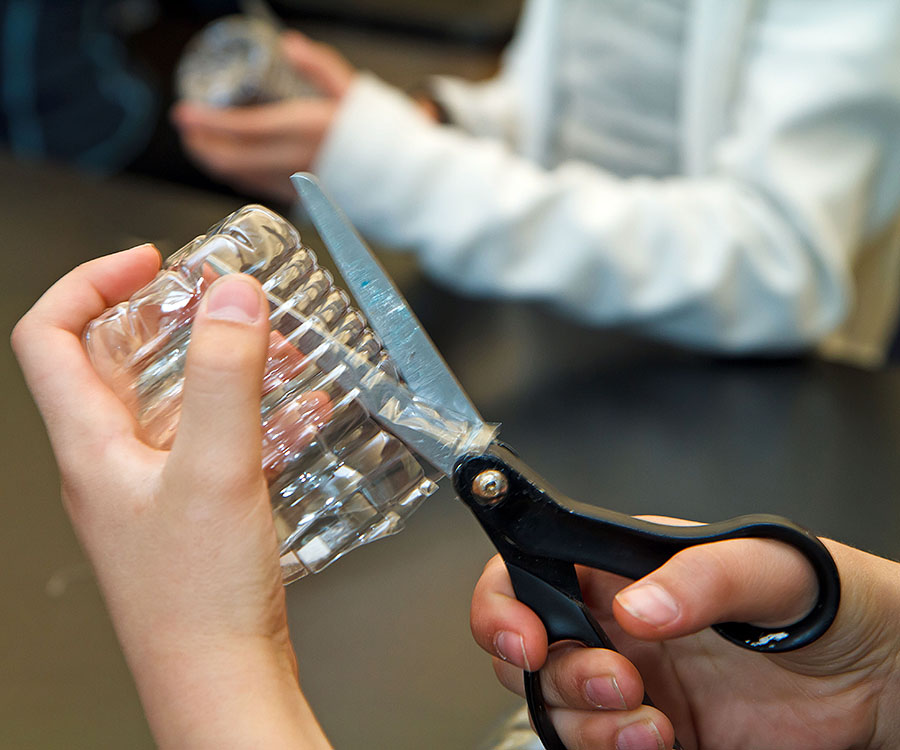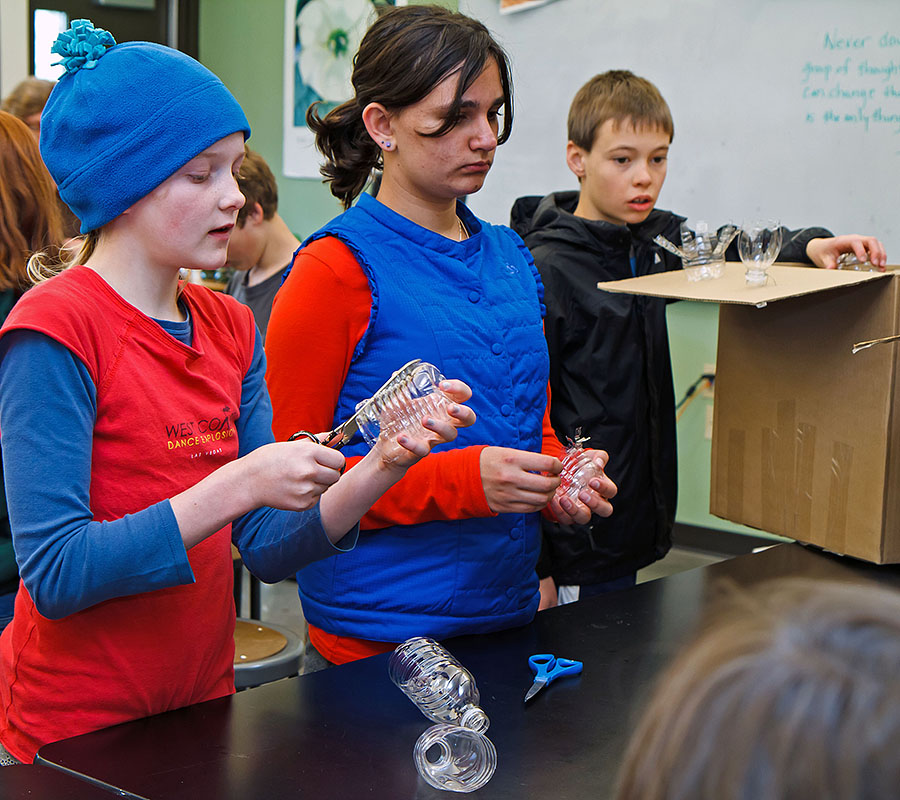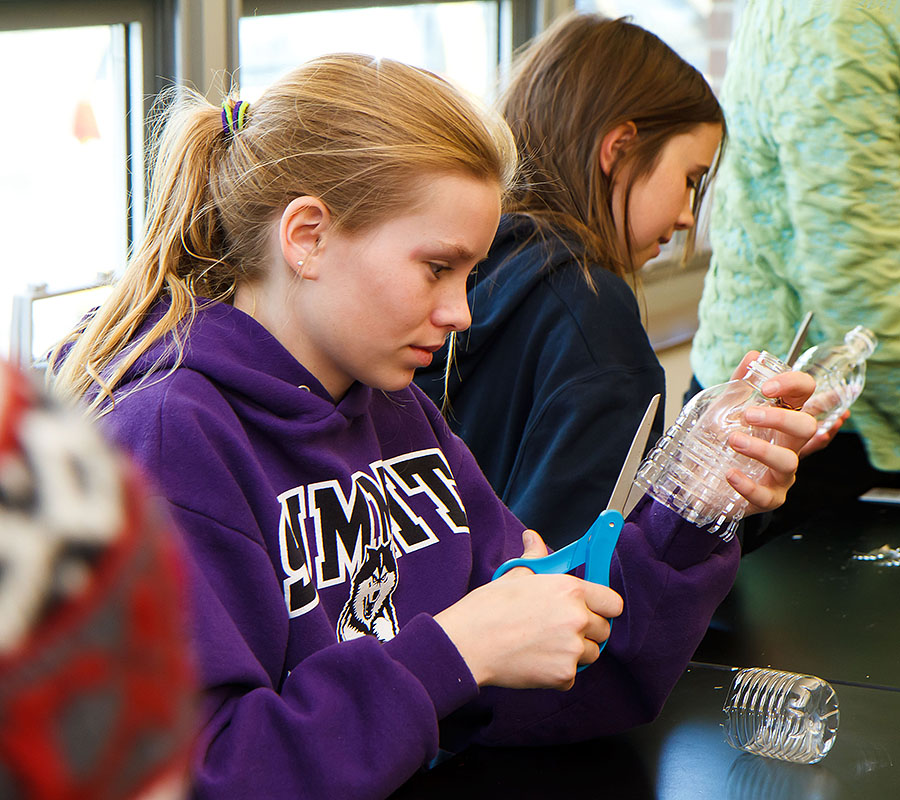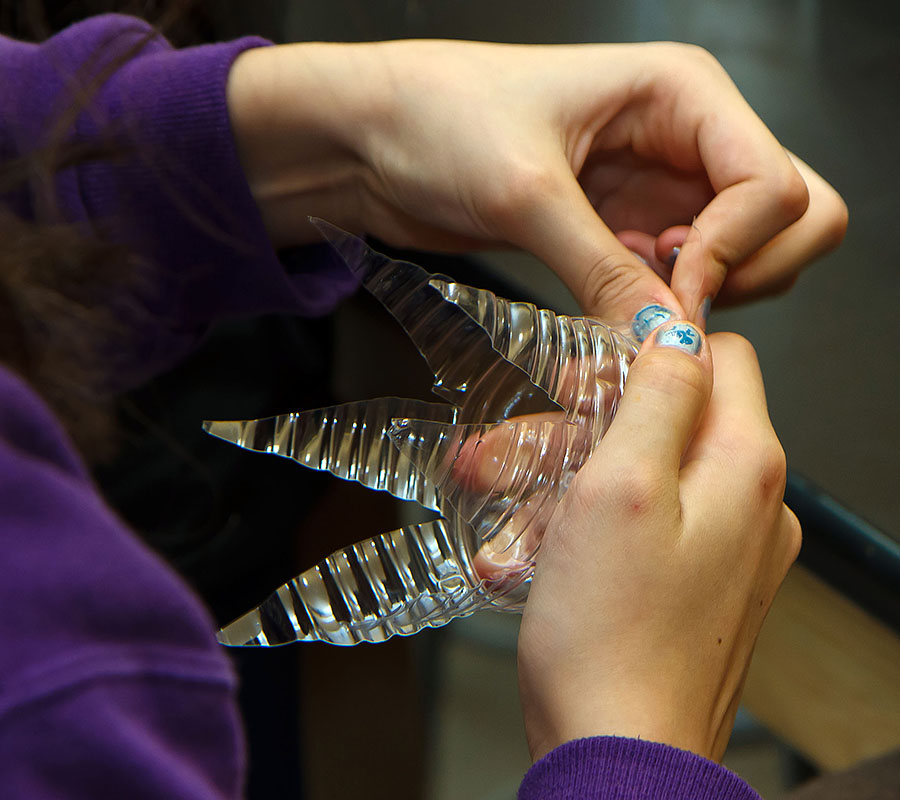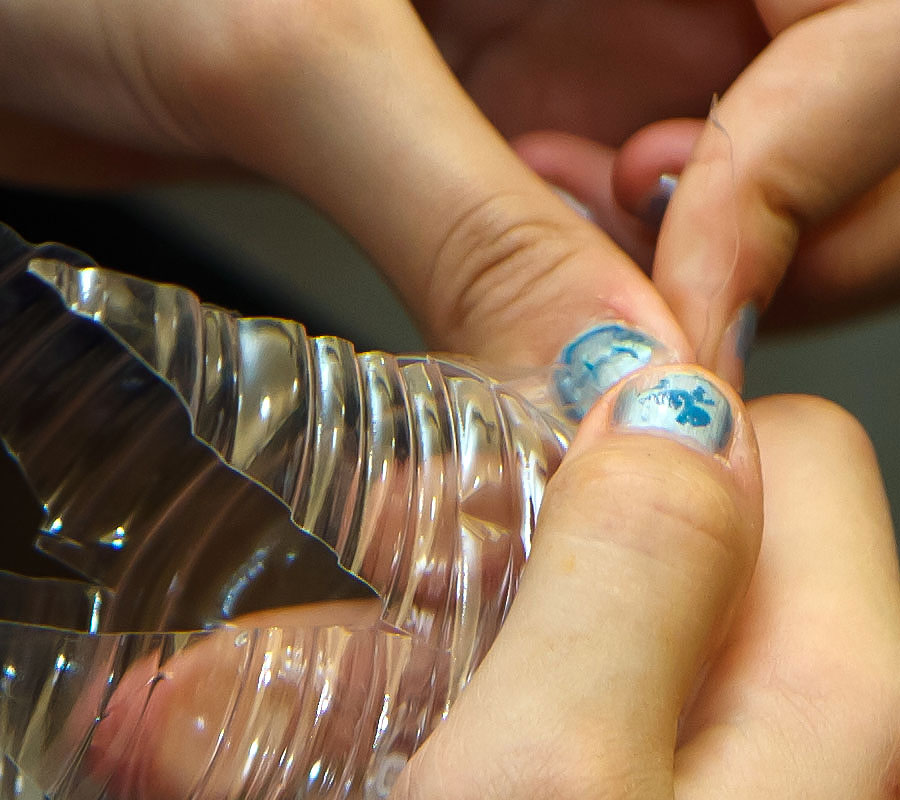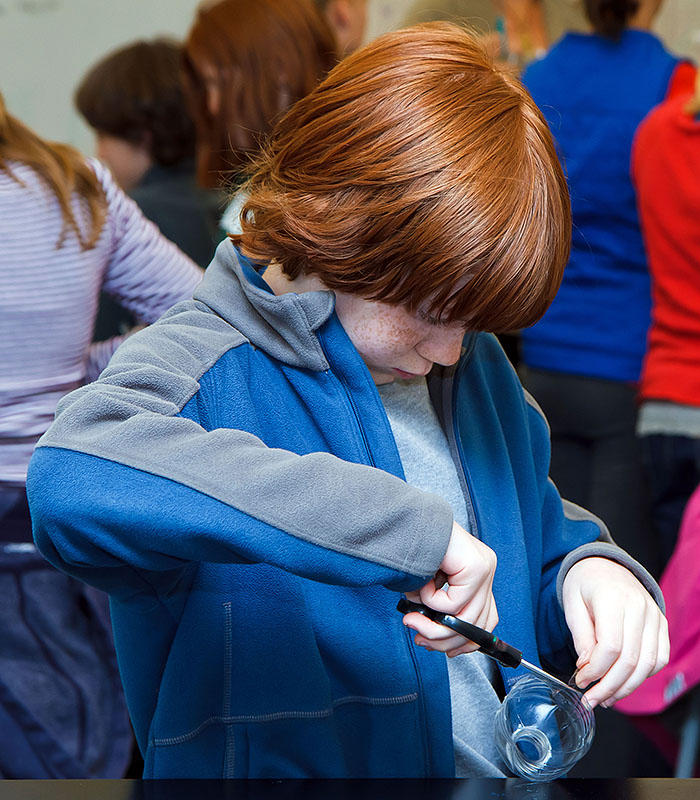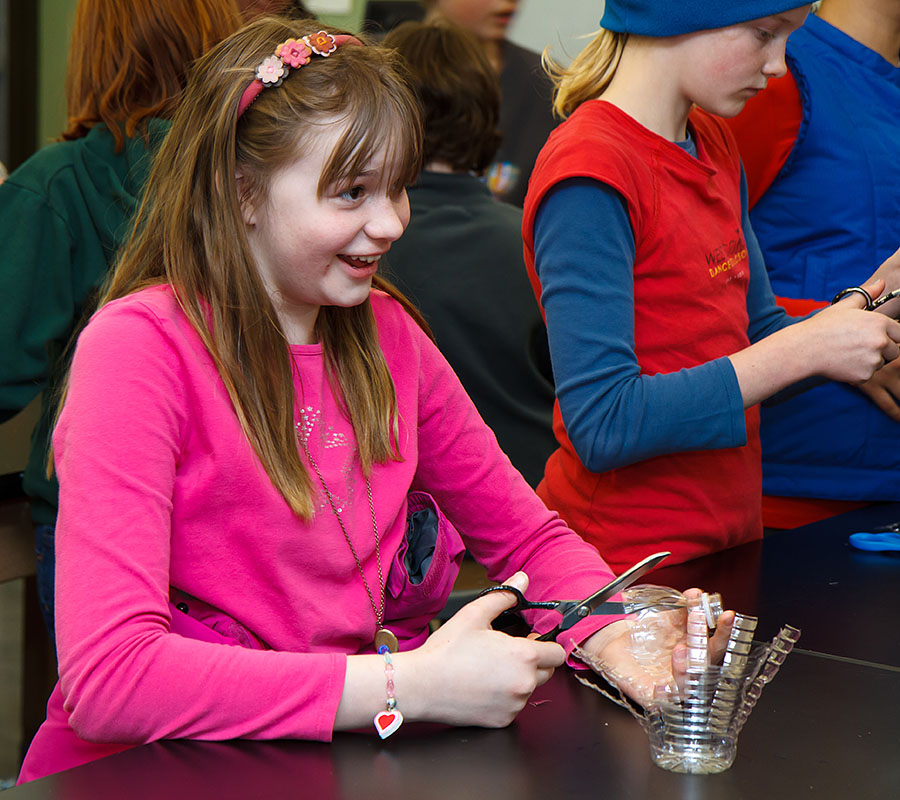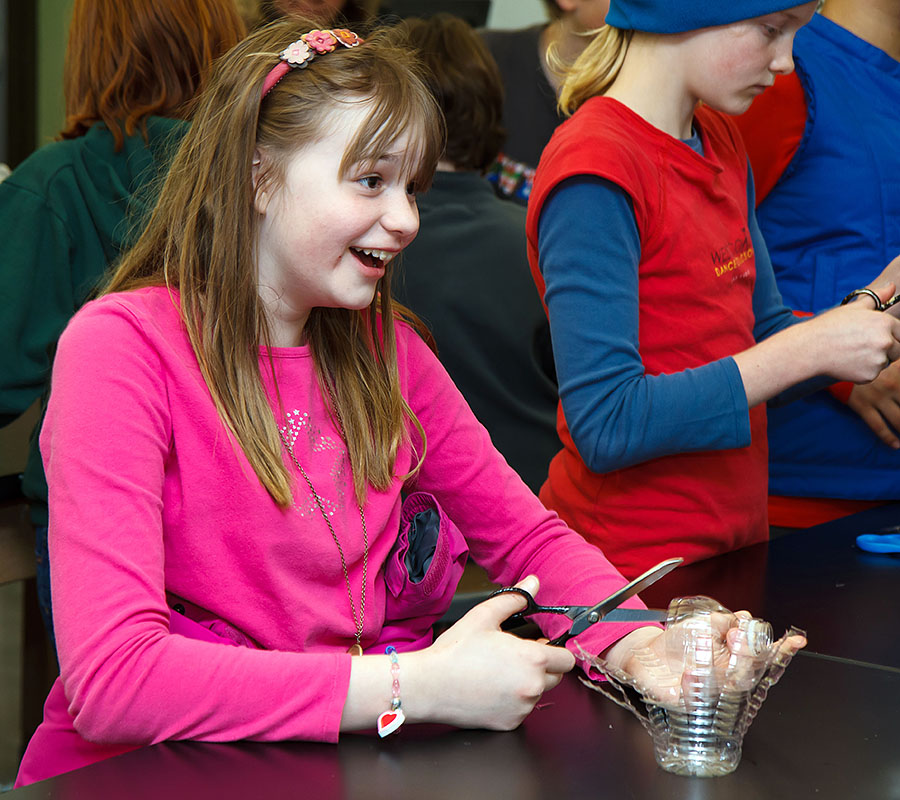 "Shooting Baskets" with the cups that were finished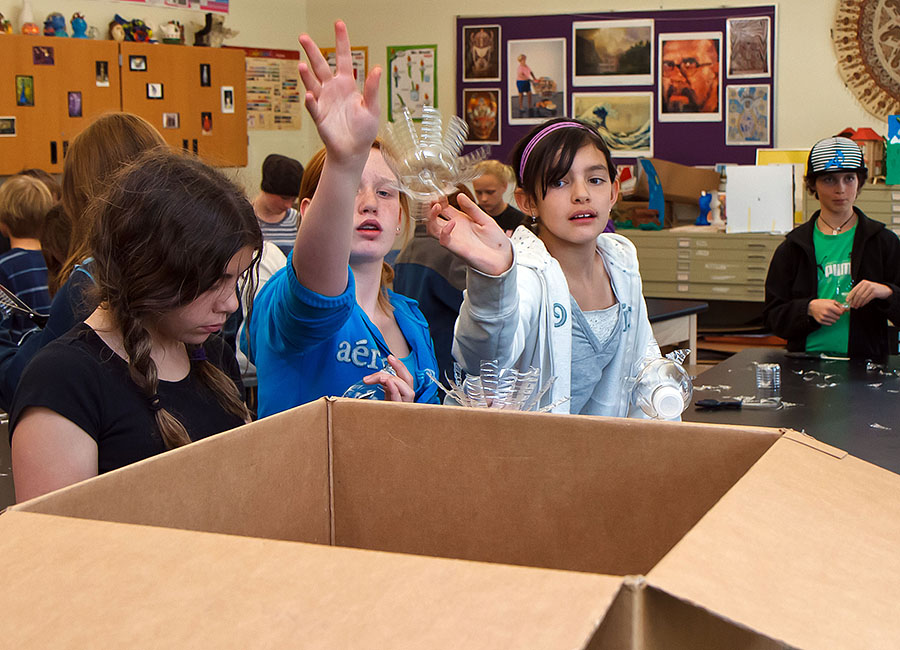 This three-point (half court?) attempt didn't quite go in! ;-)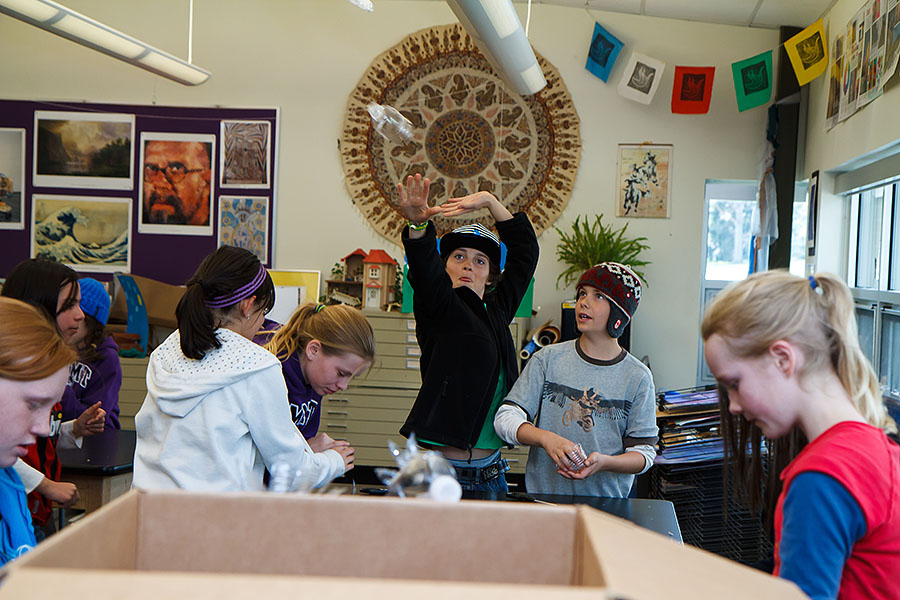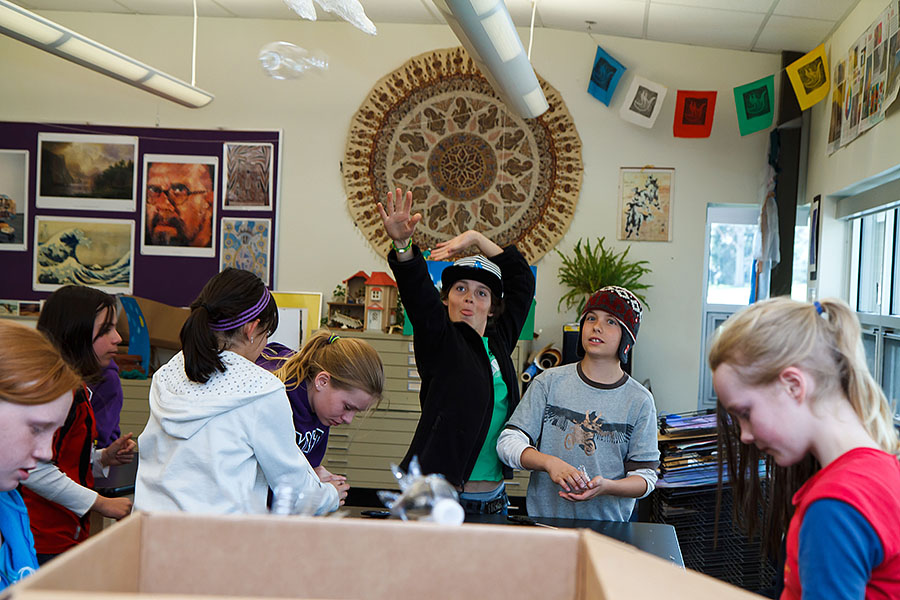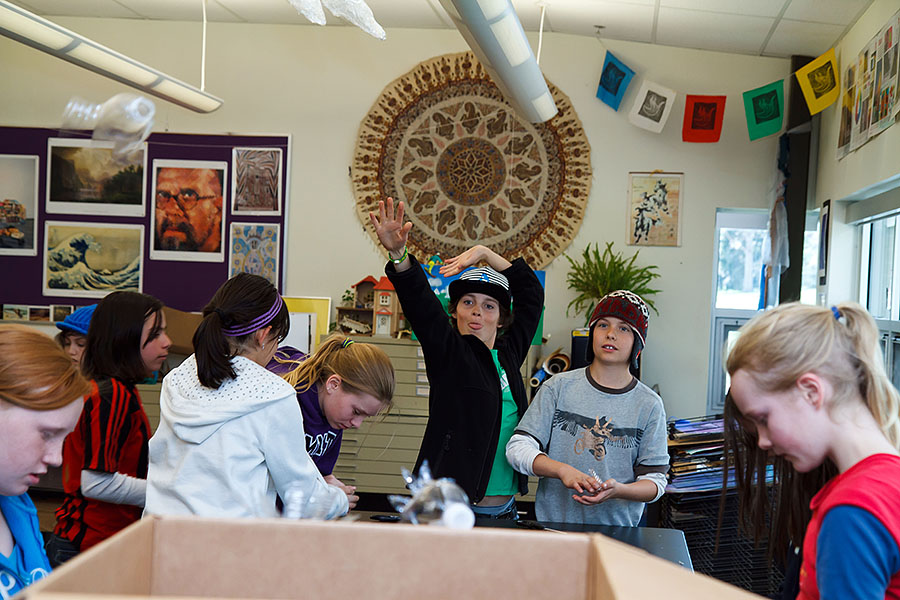 Turns out the cups made pretty good flying saucers!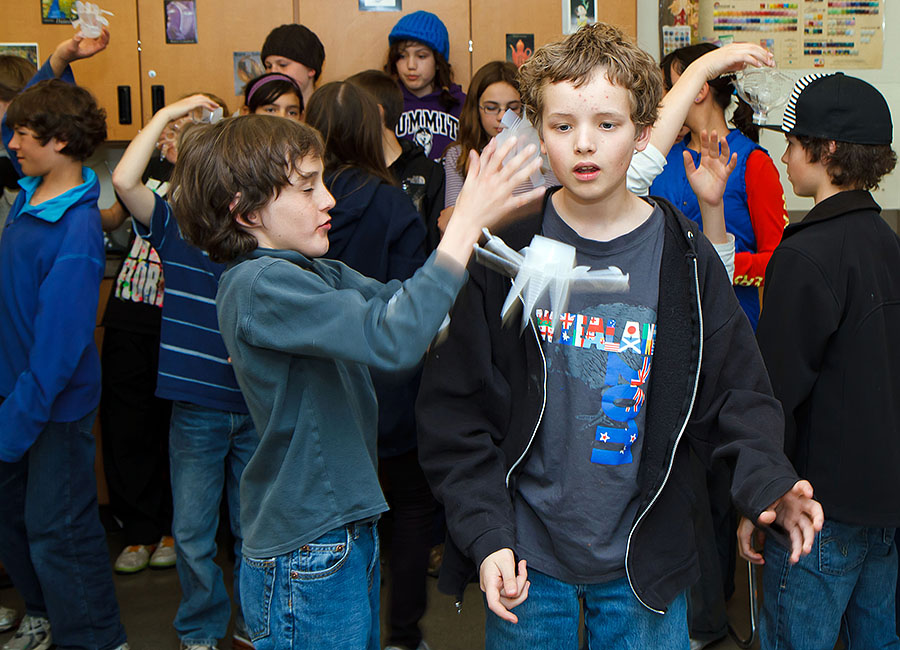 Summit kids pose after finishing the project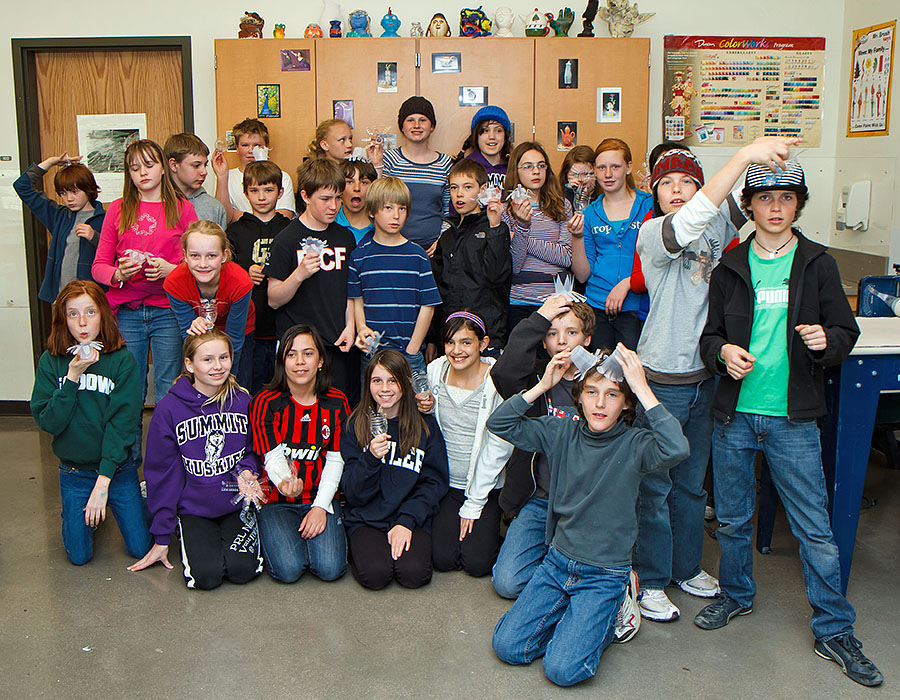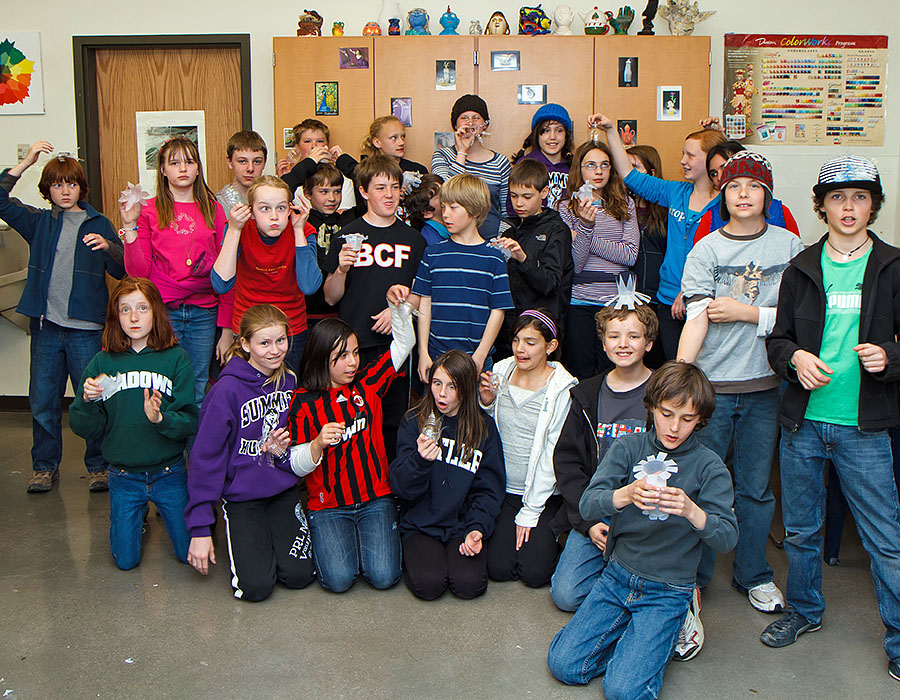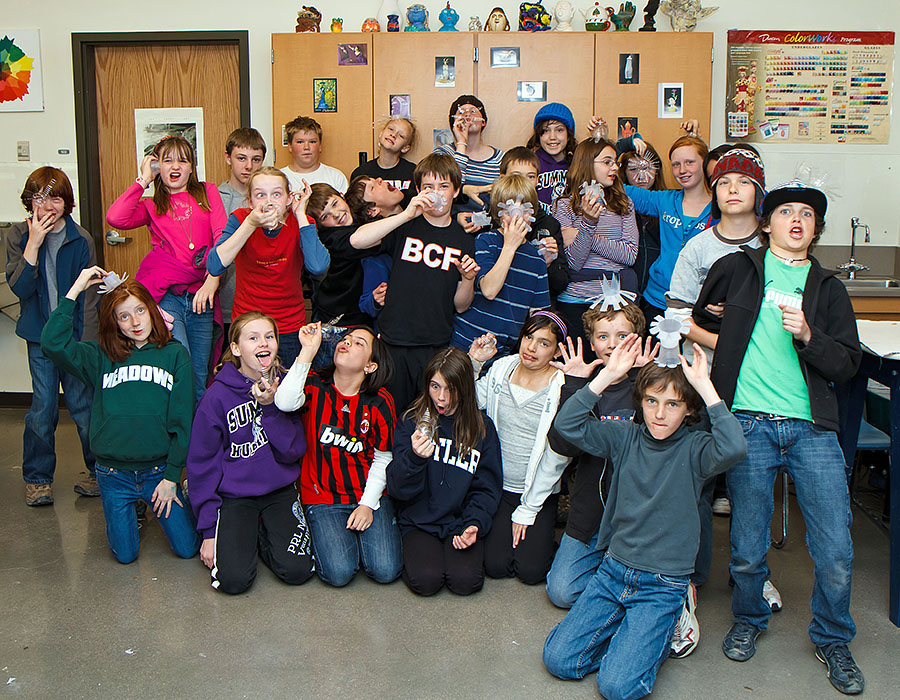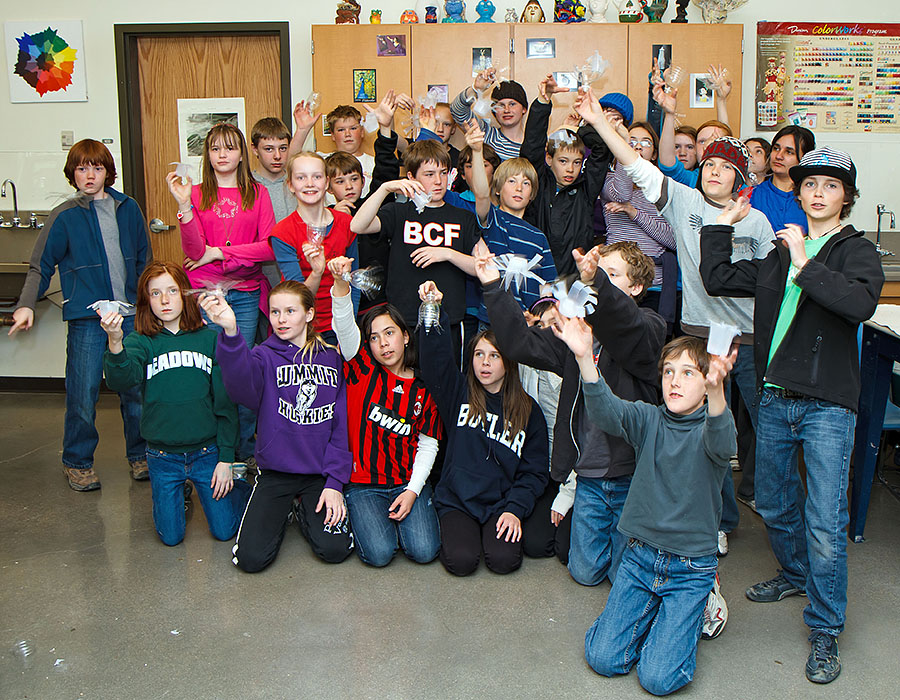 As I left the school, a group of 7th graders insisted (!) I take their picture ;-)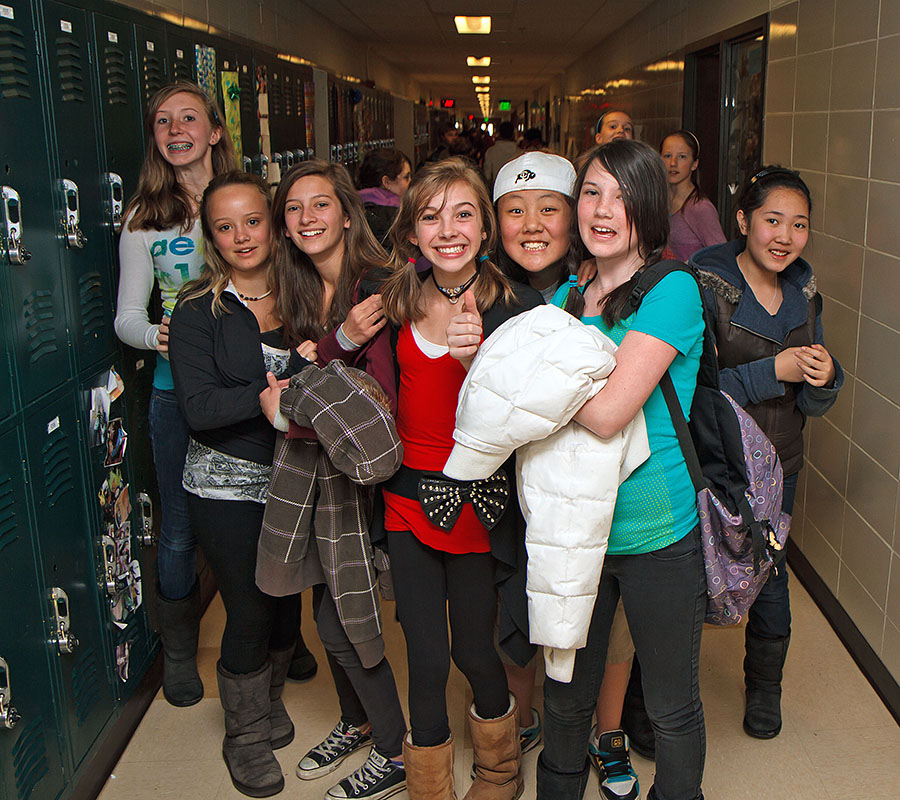 Photography Notes:
Almost 500 pictures were taken with a Canon 7D & 50D with 17-55/F2.8 and 70-200/F4 lens attached. As implied, the outdoor weather was quite variable as it oscillated between sunny and cloudy - even a few snowflakes at one time - so a bit challenging with the exposures at times. Plus I really don't like blown-out white skies (ditto completely black shadows with no detail), so some of these pictures are perhaps a bit over-processed. For the indoor shots, additional off-camera flashes would have helped, but I didn't want to make a production, so just bounced from the camera mounted 580EXII.
It was a fun event and hope you enjoyed the pictures courtesy of Alek Komarnitsky at www.komar.org
More Summit School Stuff here