Home Depot Santa Balloon from Gemmy - HUGE!!!
Every year, the various vendors put out new products, but something unusual for Christmas 2009 was the 15' Santa Balloon from Home Depot. Plastic tubes (might have been wiser to use metal) form a basket that Santa stands in. Above that is a blower motor that inflates a pretty darn big red & white balloon plus provides air to pump up Santa. The balloon has multiple tie-downs ... good thing, because it can really move -
check out this wild video when the winds picked up after Midnight.
Watching it as people on the Internet inflate/deflate it is crazy -
here's some time-lapse footage
... also at
2x
and
8x
speed.
Inflating the Santa Balloon for the first time in the backyard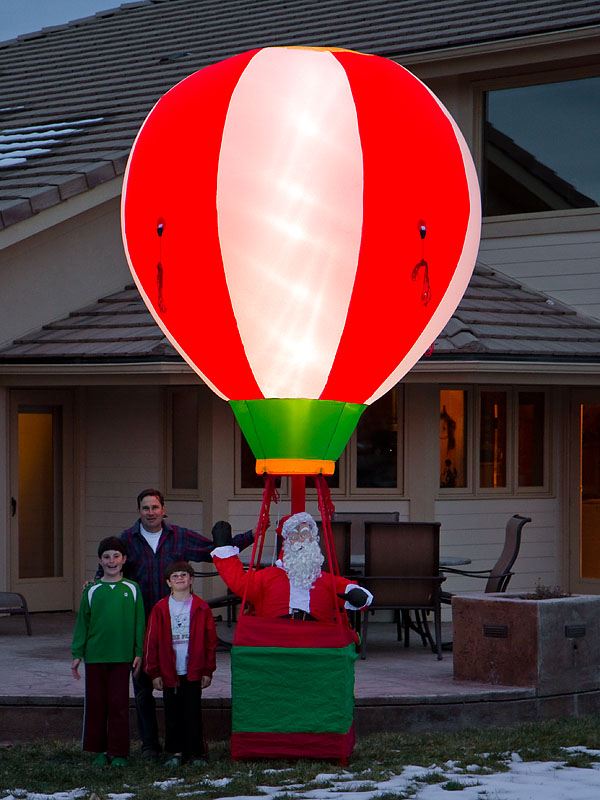 A couple of "real" ballooons float over mine early in the morning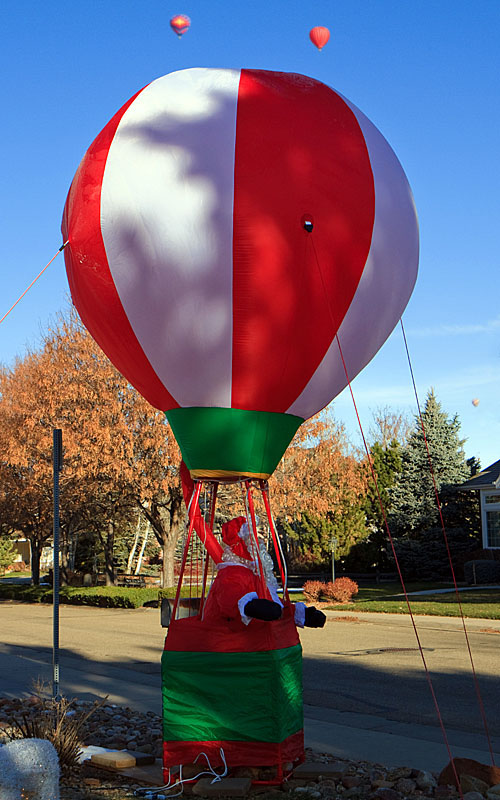 Santa Balloon at Sunrise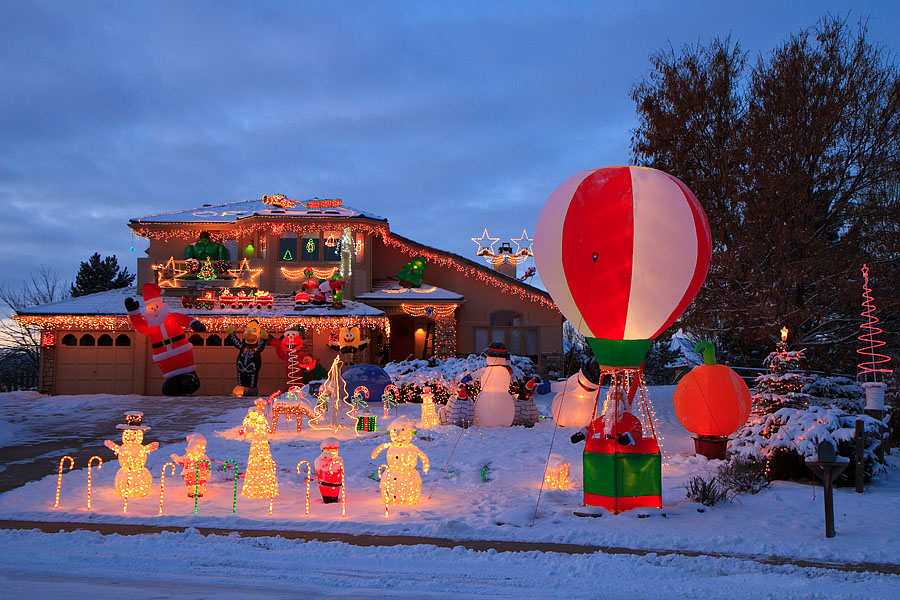 Santa Balloon in the Front Yard - Mouse Over for no snow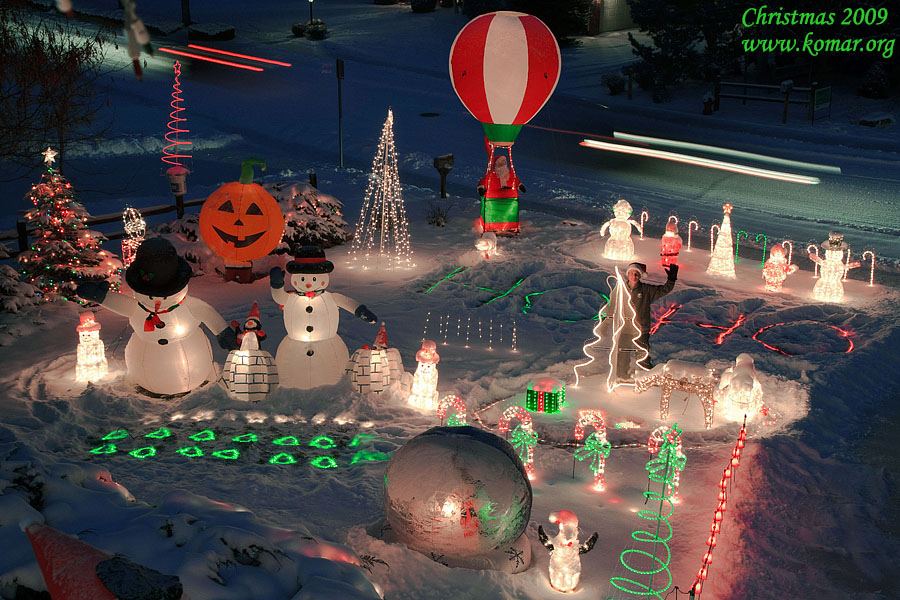 Santa Balloon in 2010 with Kyle, Alek, and Dirk - Mouse Over image for closeup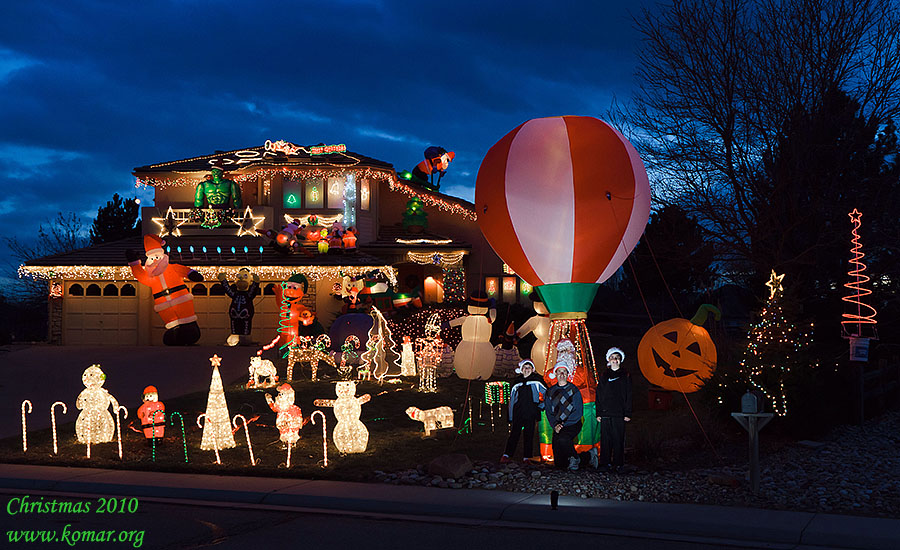 Some tears have developed in the fabric which reduces the inflation power, but so far the packing tape seems to be holding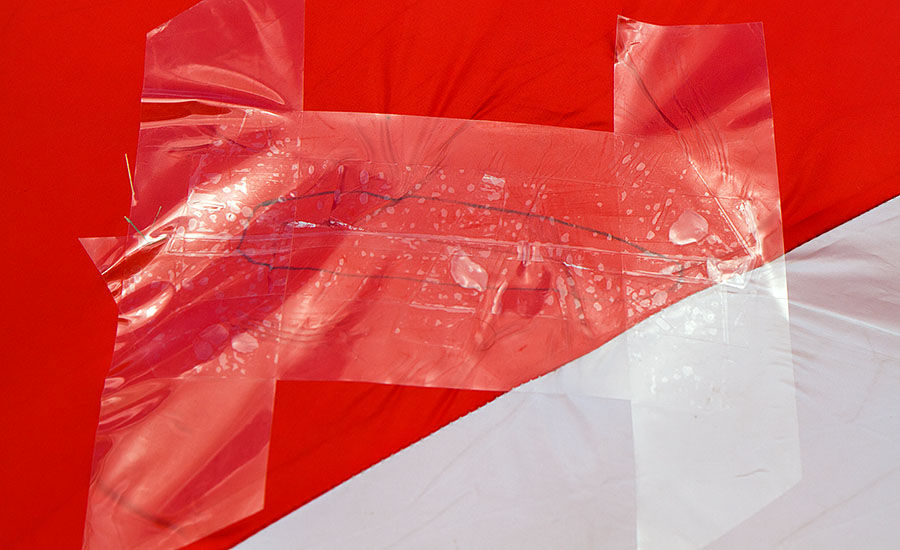 I've also had a couple of the plastic tabs break off ... but HEY, this Santa Balloon is used a LOT!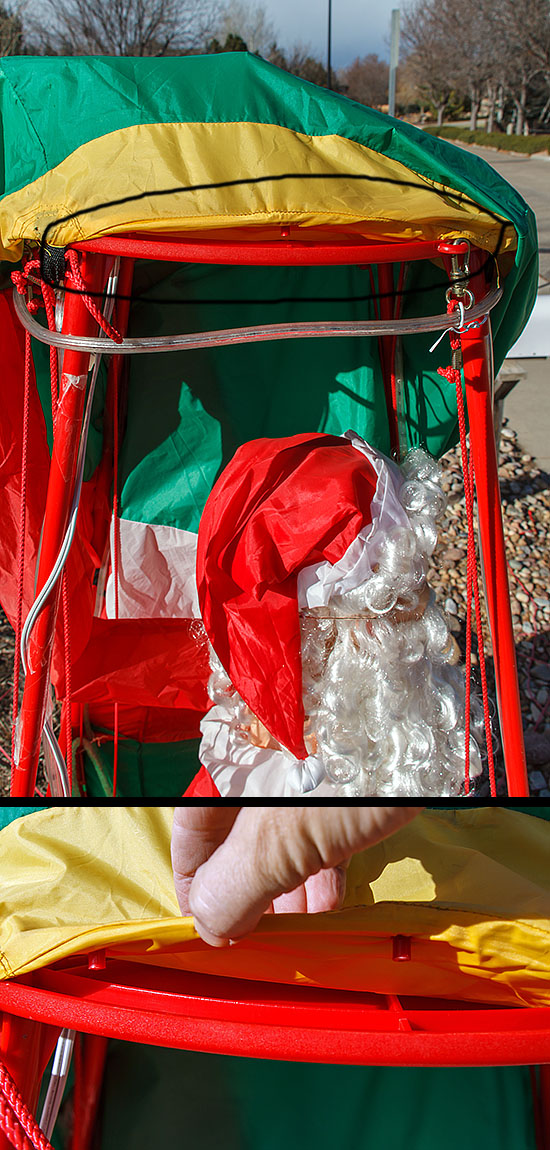 In 2012, one of the four main struts cracked - darn!
I backed out the screws slightly, and it is staying on ...so far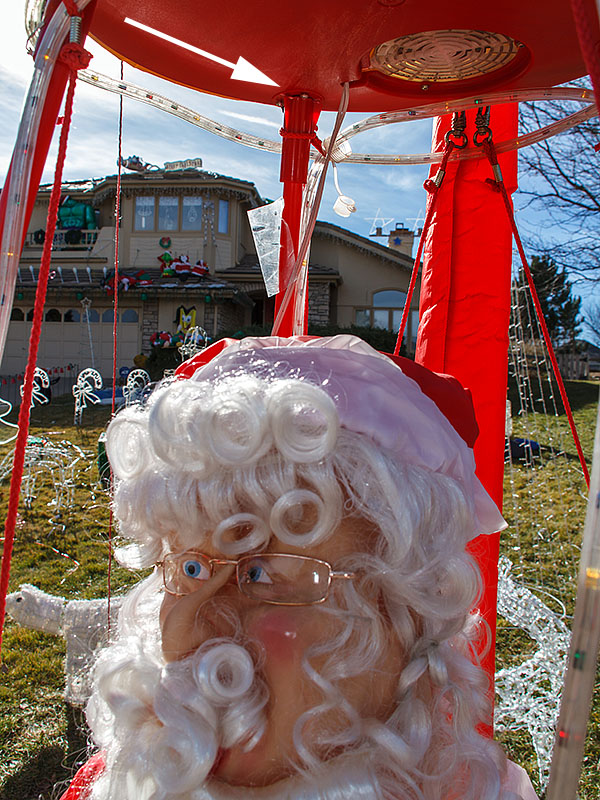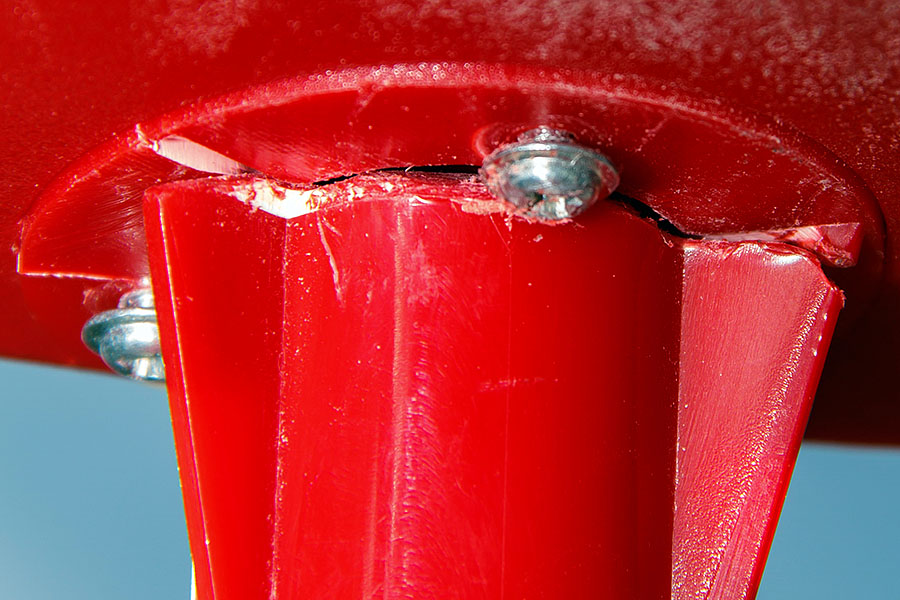 I sent an Email to Home Depot inquiring about getting a replacement strut ... which they forwarded to Gemmy ... who promply sent a replacement - how cool is that!!!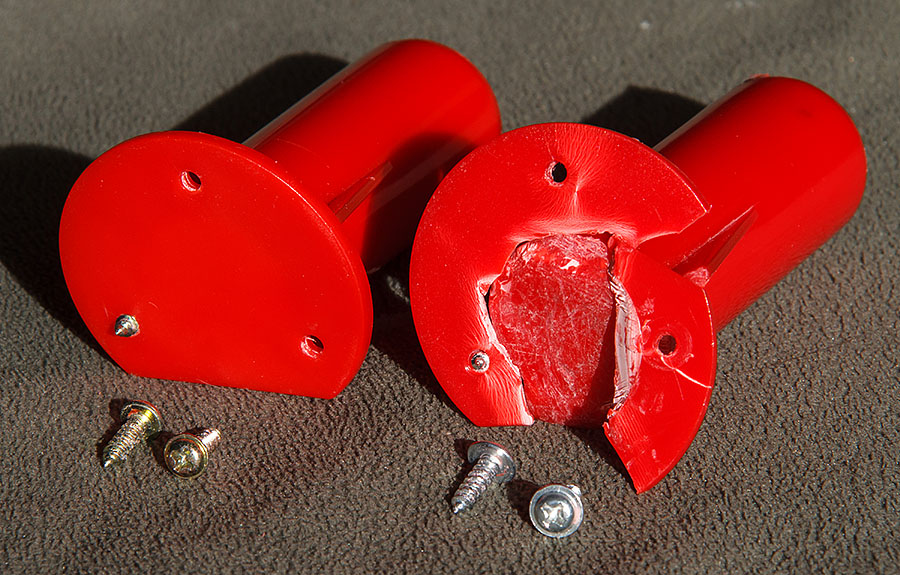 ---
In 2013, more of the main tabs/rivets are breaking - BUMMER!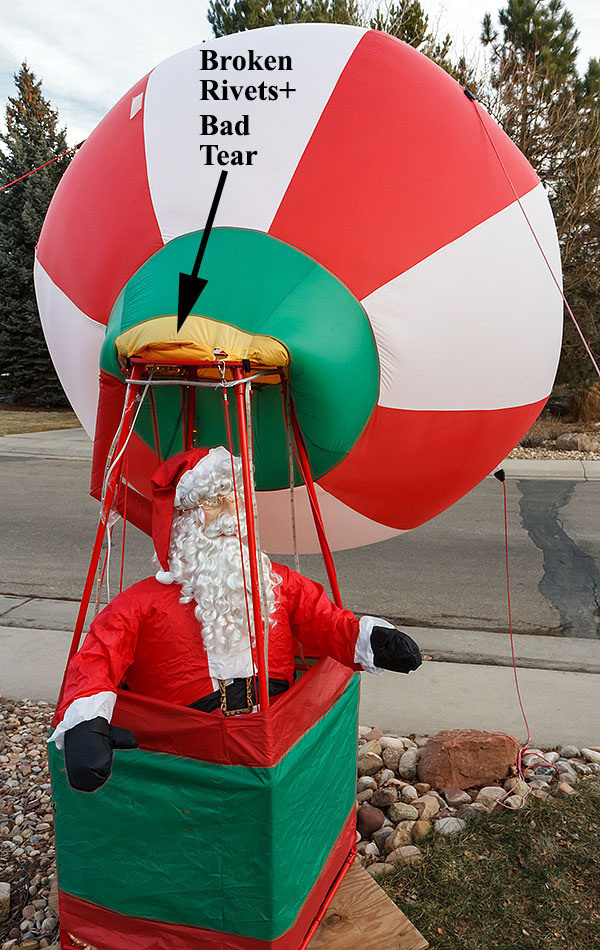 Here's a closeup ... note also the tear along the seam - this won't be fixible with packing tape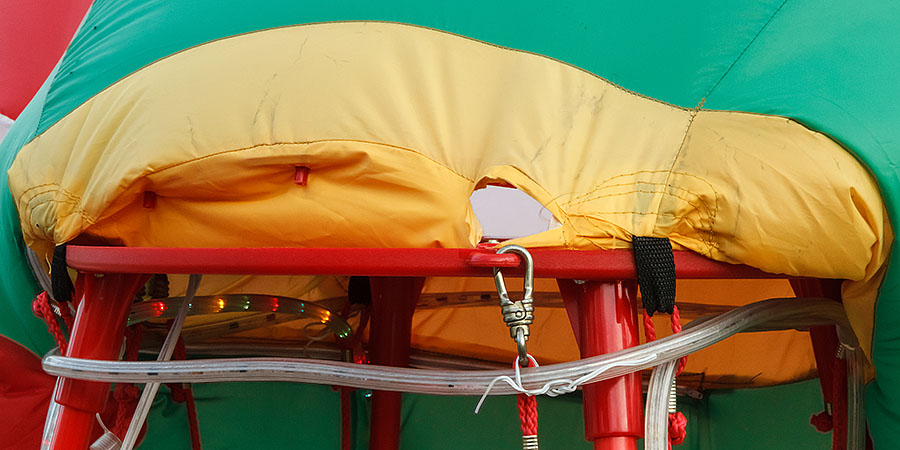 The Homer Santa was pretty sad to hear the bad news! ;-)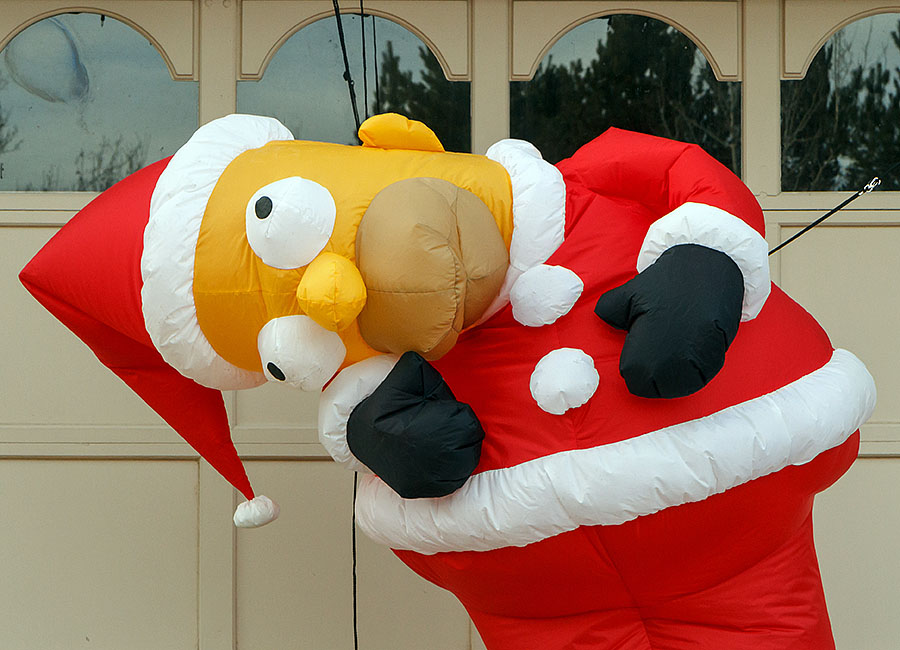 So I wrote an Email to Home Depot and Gemmy, who made this inflatable (but doesn't anymore).
Both responded promptly and Gemmy dug around in their spare parts bin and is sending me their last set.
WOW - what an example of OUTSTANDING customer service!
Two days later, this BIG BOX showed up!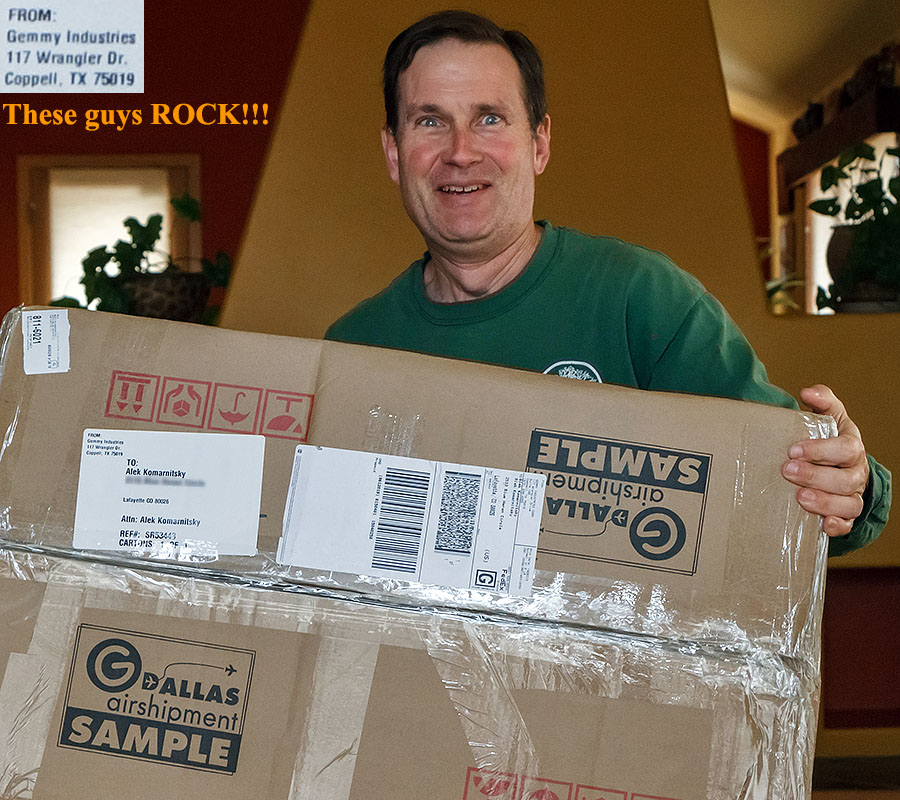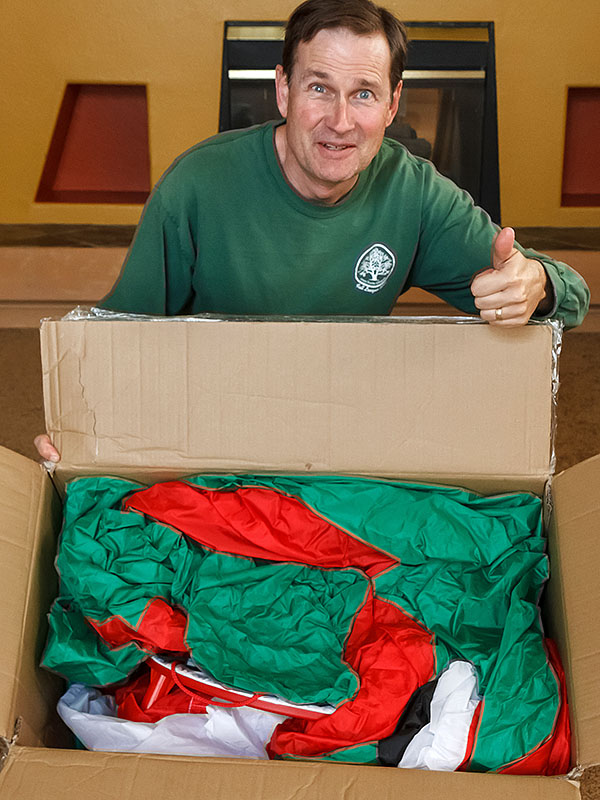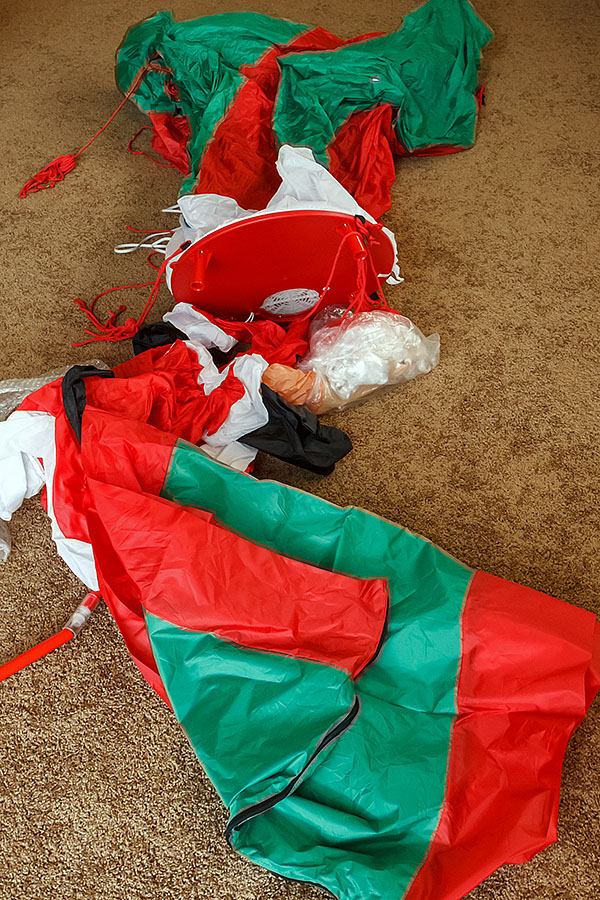 Kyle took the pictures above, so I took him with an early Christmas present
Note that the envelope is red/green versus red/white - Gemmy ROCKS! ;-)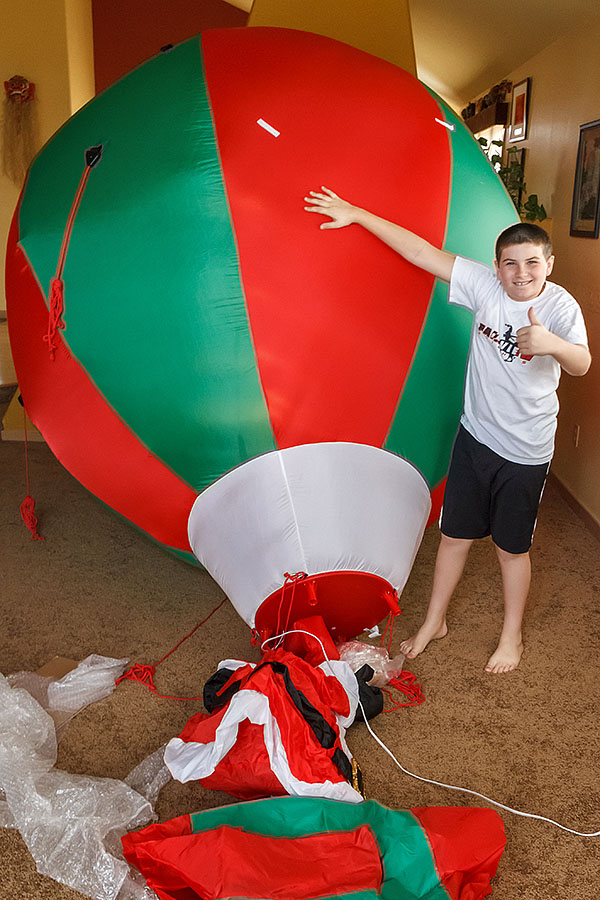 Webcam image of me doing some final fixes that afternoon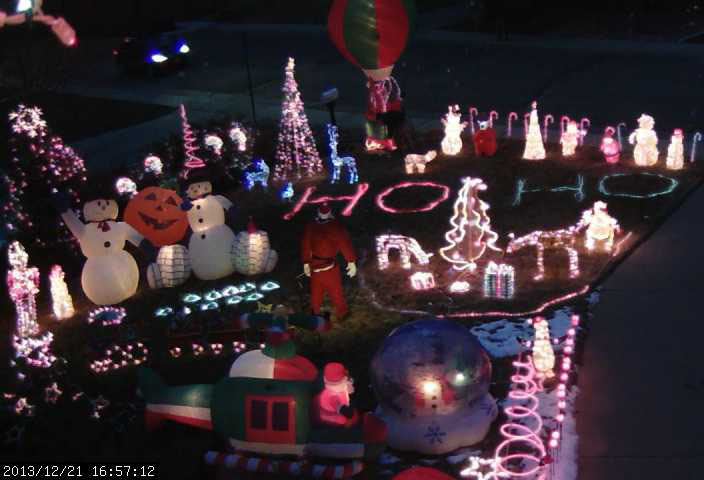 Here's a Youtube video of me fixing it plus in action that evening
Not only does it look more Christmasy, but it inflates a LOT better
A truck drives by the Santa Balloon - -
mouseover to see it pass by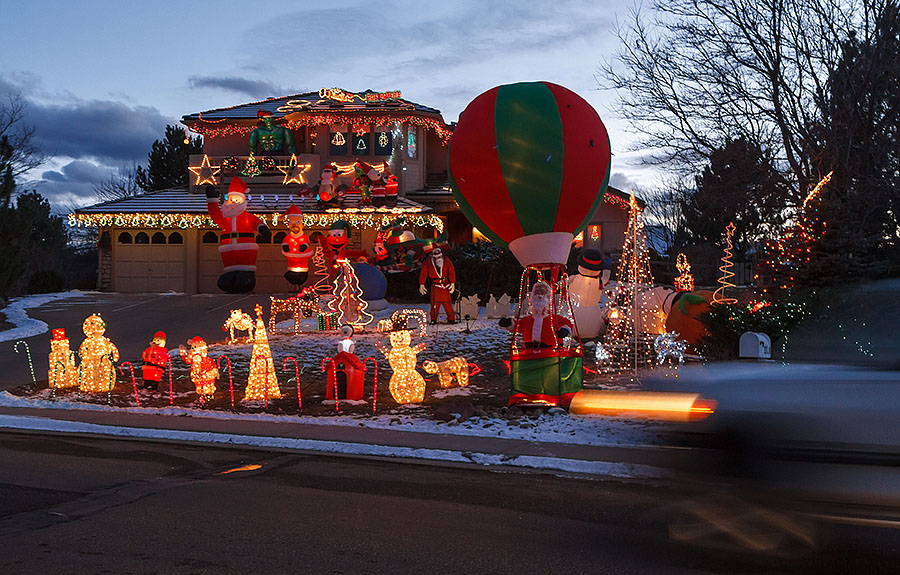 My son Kyle poses in front of the Christmas display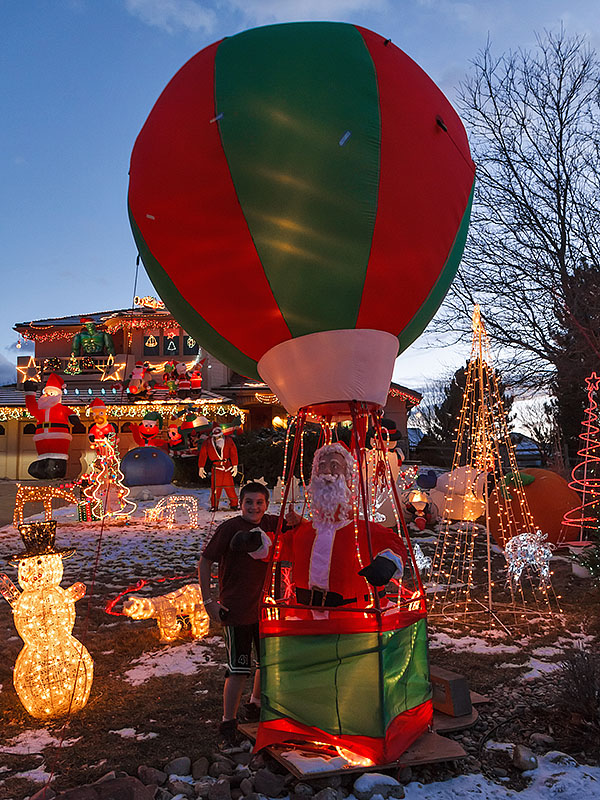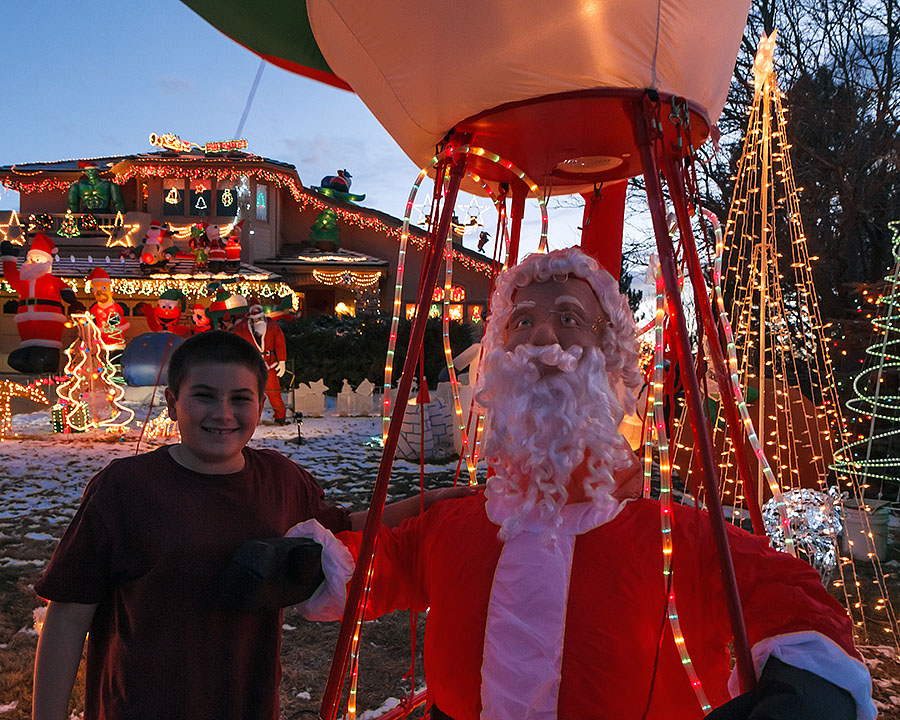 Again, the folks at Gemmy (and Home Depot) just ROCK - totally AWESOME customer service - thanks!