CLL Baseball - Opening Day - April 9th, 2011
My two sons Dirk (Dodgers) and Kyle (Rockies) are playing CLL Baseball and here's a few pictures from Opening Day.
Coach Alek, Blake, LiamF, Matthew, Manager Don, John, AlexA, Coach Jim - AlexU, Owen, Garrison, Dirk - LiamM, Chris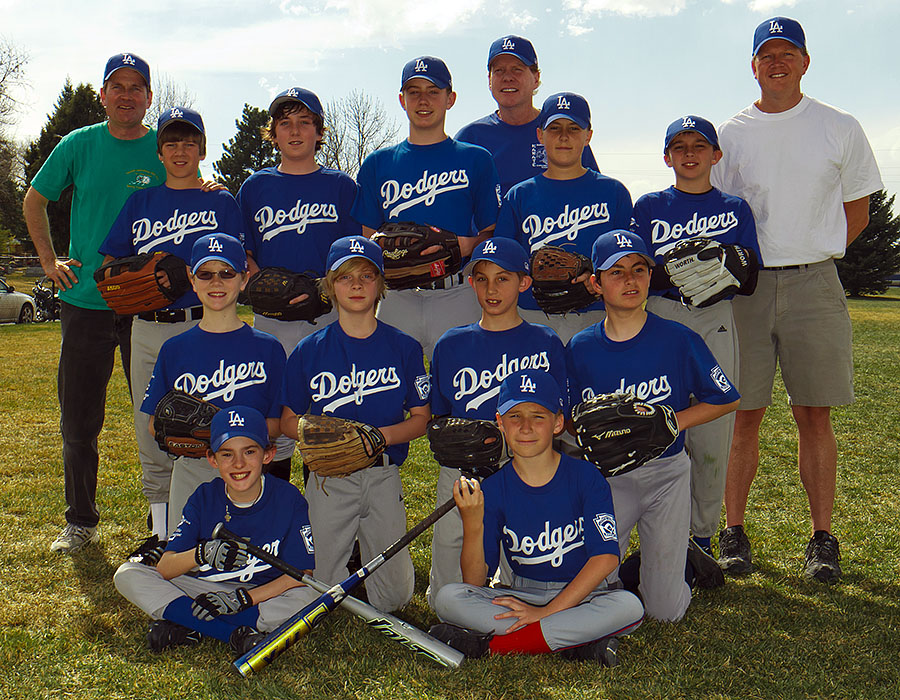 Coach Steve, Benjamin, Marcus, Nathan, Harry, Noah, Manager Scott - Jackson, Kyle, Anthony, Camden, Angel - Bennet, Shane, Jude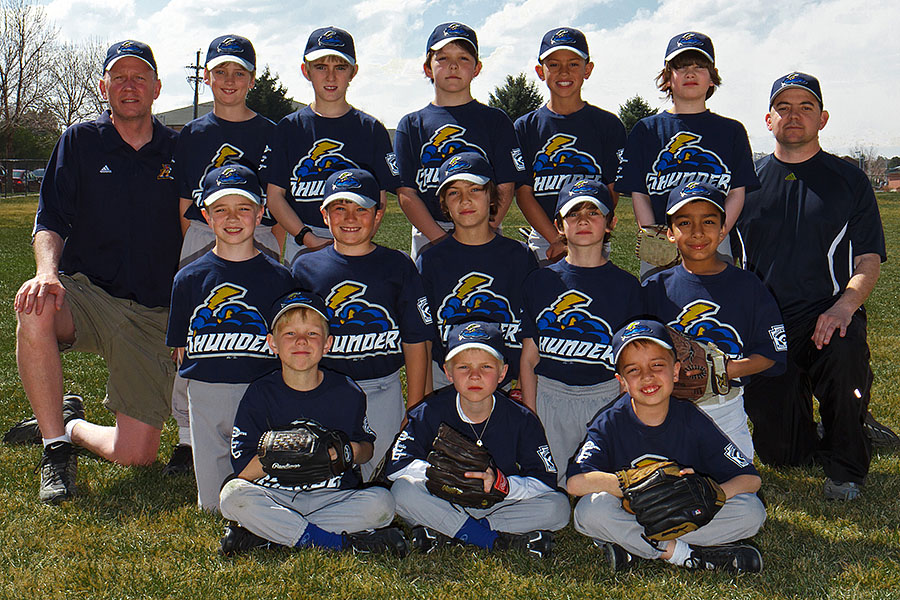 My son Kyle plus two "test/warm-up" pictures of Camden and Nathan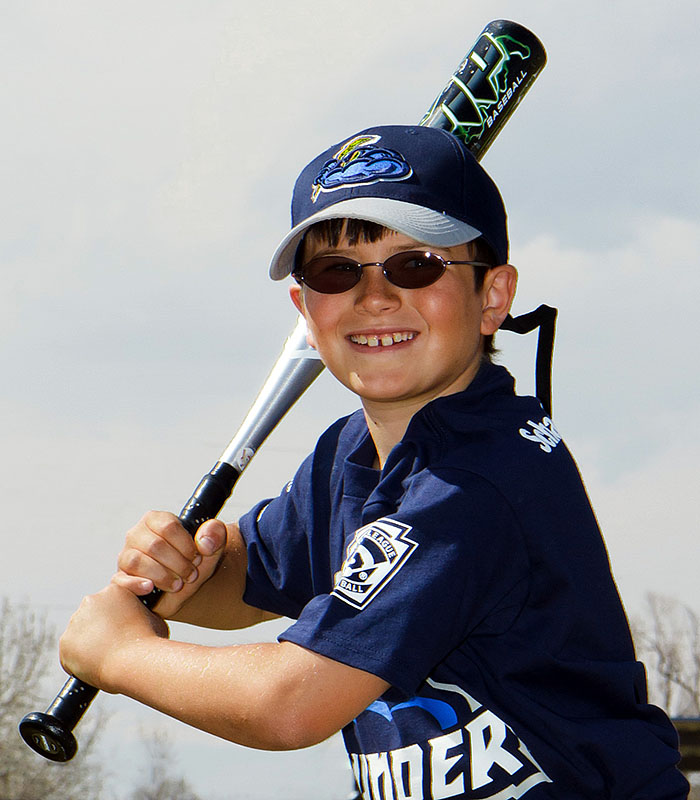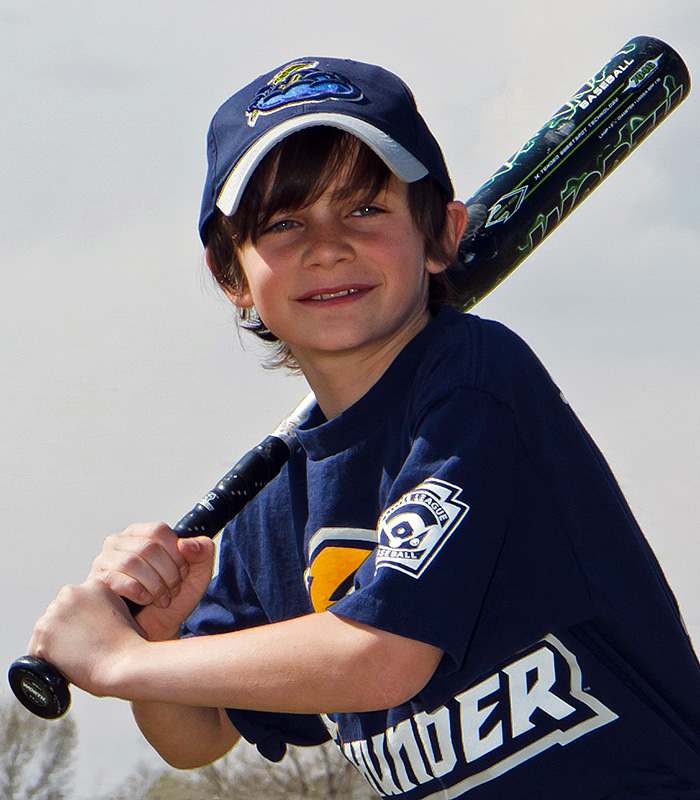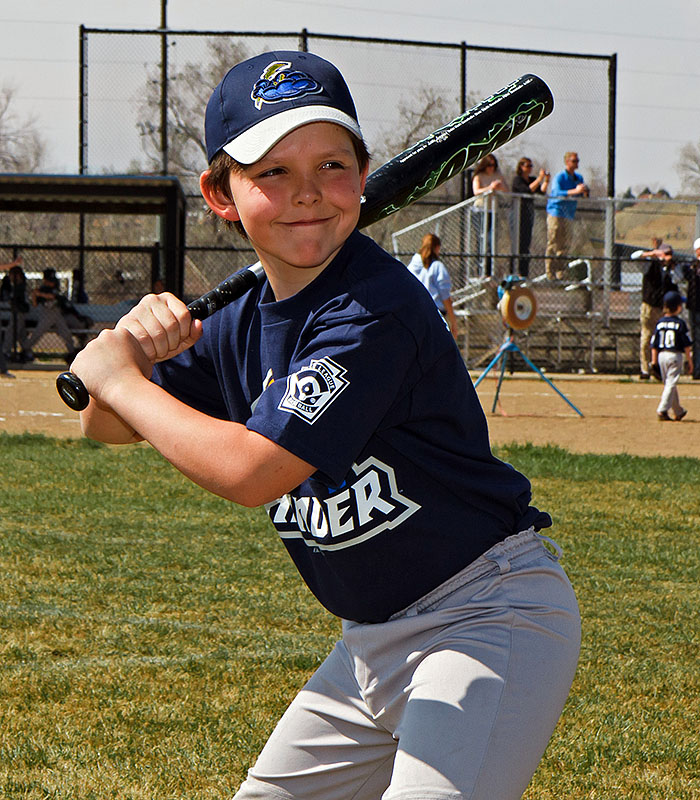 ******* A few pictures from the Thunder's first game on April 12th, 2011 *******
Kyle takes a swing -
mouseover images to see him connect!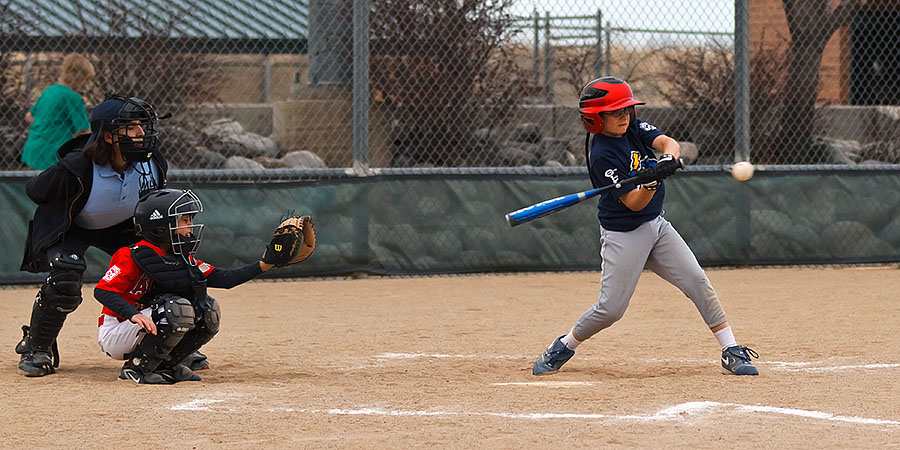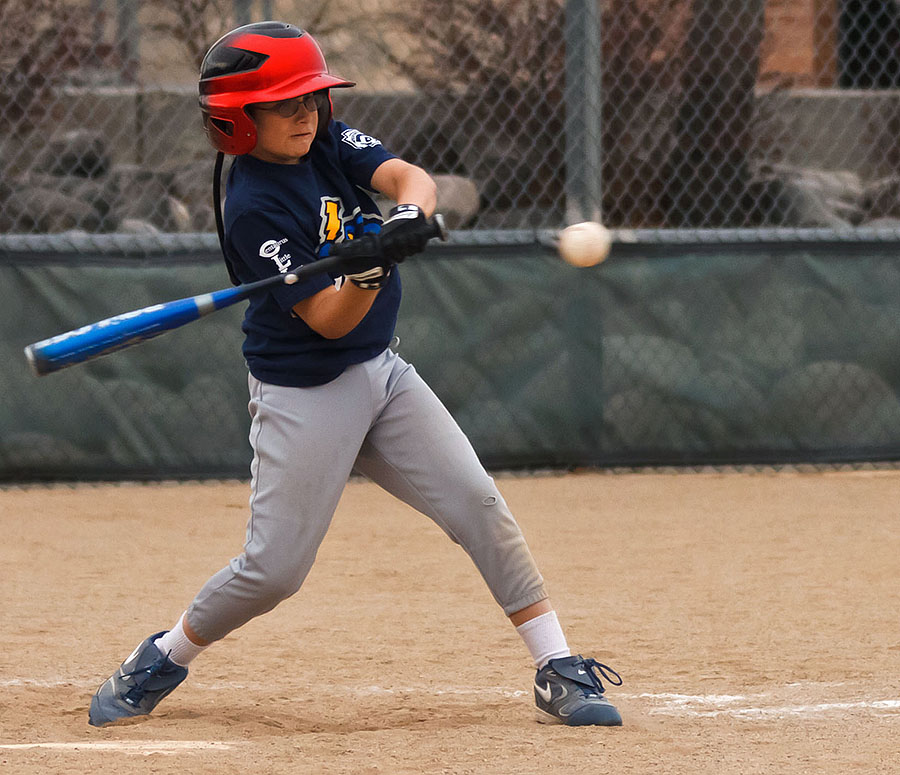 Harry ducks as he keeps a close eye on a pitch that is a bit high and inside!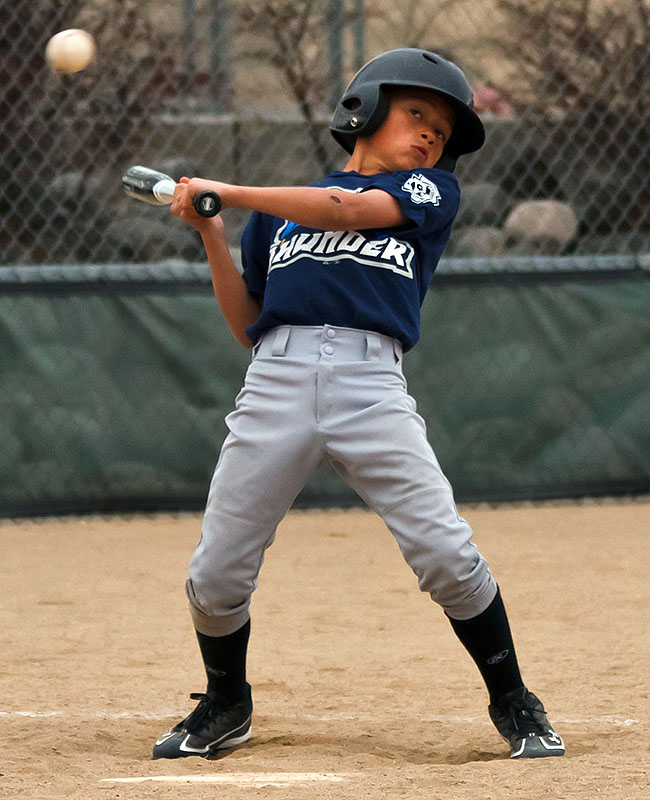 Jackson has a nice smooth swing - slowed down 4x
Use the controls to play, step, pause, slow-down, and/or speed-up the animation.
| | | | | |
| --- | --- | --- | --- | --- |
| | | Frame Rate | | ... loading images ... |
Photography Notes:
Pictures taken with a Canon 7D with 17-55/2.8 lens and 580EX flash. I actually take 'em
"upside down"
so that the flash is below the lens and provides a bit more flash into the faces - although this can result in some upward shadows.
Yes, I'd prefer to use off-camera flash which would result in a better picture, but I was just doing a quick shot.
BTW, my wife took the first picture that I'm in - thanks honey! ;-)
No flash (and no sun) for the April 12th shots, so fairly flat light that was starting to fade as the sun set behind the clouds. Pictures taken from just beyond 1st base dugout using 70-200/2.8 lens.
Back to more Sports Stuff