CCLL Giants Baseball - April 13th, 2012
Here's a few pictures/video from the Giants/Cubs game on April 13th, 2012. The Giants played hard, but the Cubs were just the better team that night. Sorry the picture quality is so-so at best since there is often great light on the batter looking down the 1st base line from the setting sun at Angevine ... but it was very cloudy so crappy dull/diffuse light - darn! So I've probably wouldn't bother uploading, but the video of the hit batter is a good reminder how important wearing a helmet is. Unfortunately, most of the action shots are when the Cubs were hitting .. so I'll have to try taking pictures another day ... when hopefully there is also more action from the Gaints' bats!!!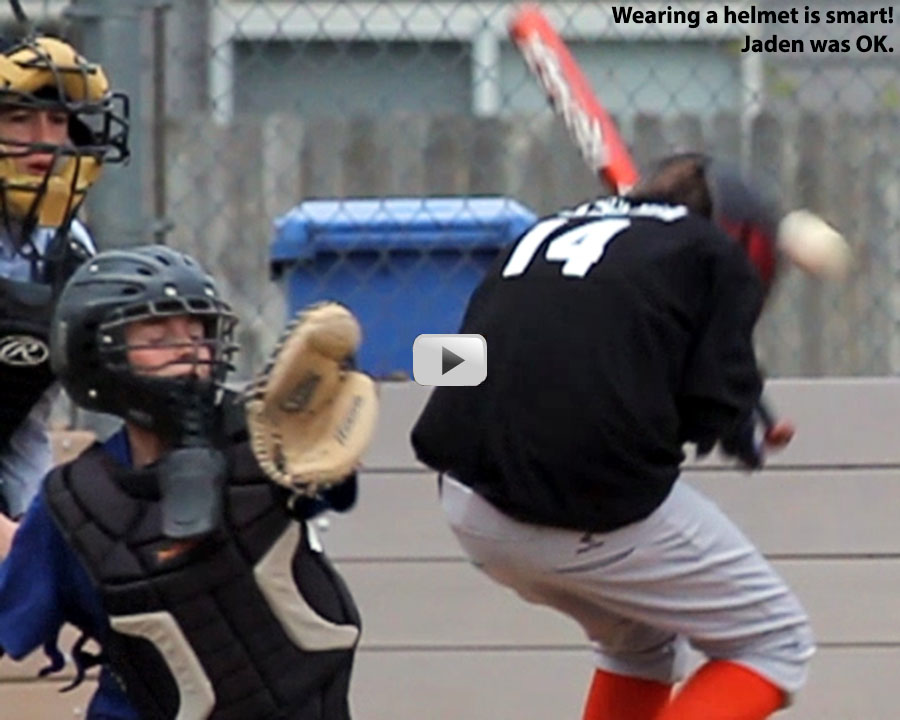 Lucas connects here!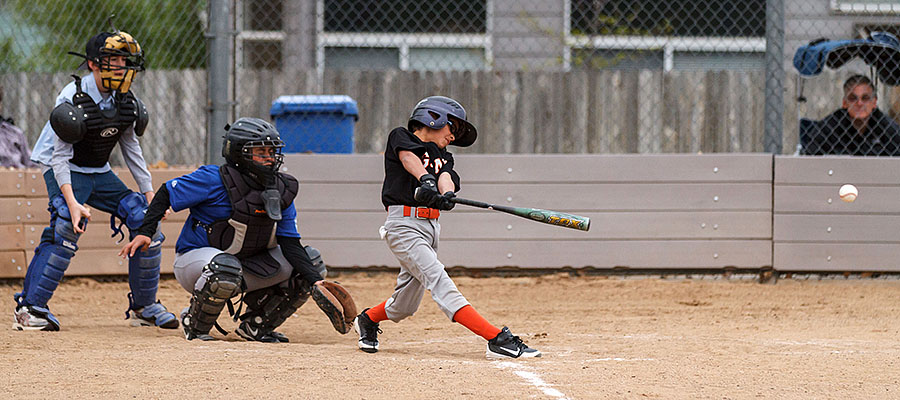 Ethan slides safely for a HOME RUN!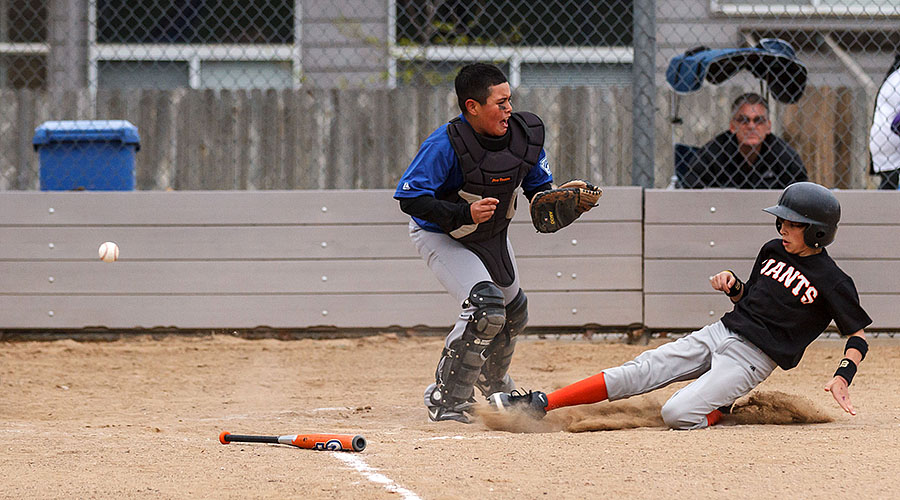 Kyle puts a tag on the incoming runner for - he's OUT!
Use the controls to play, step, pause, slow-down, and/or speed-up the animation.
| | | | | |
| --- | --- | --- | --- | --- |
| | | Frame Rate | | ... loading images ... |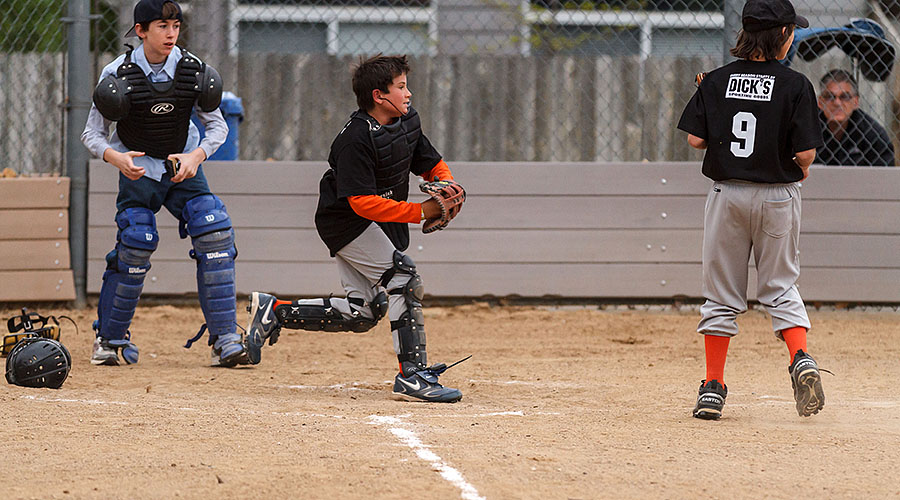 I've told Kyle a bazillion times he needs to wear Chums for his glasses!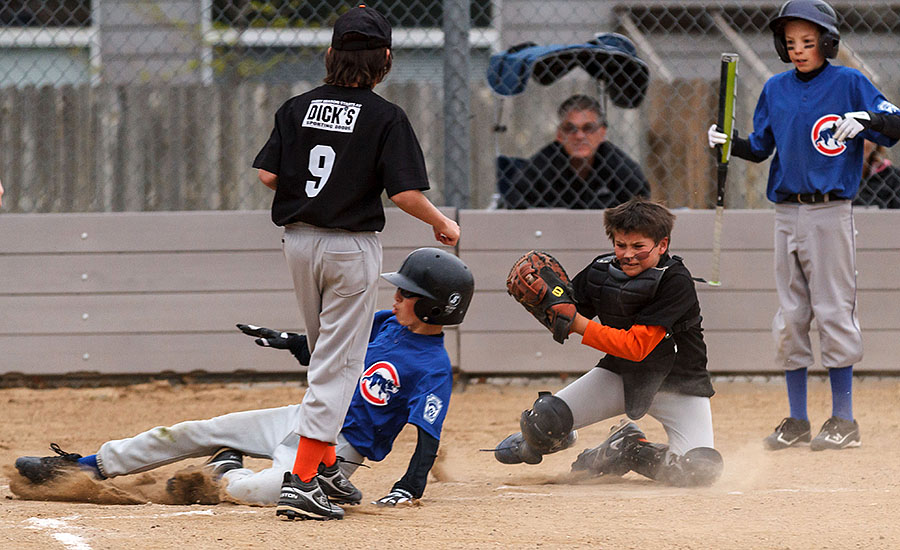 Kyle ready to catch -
mouseover image to see next frame of a foul ball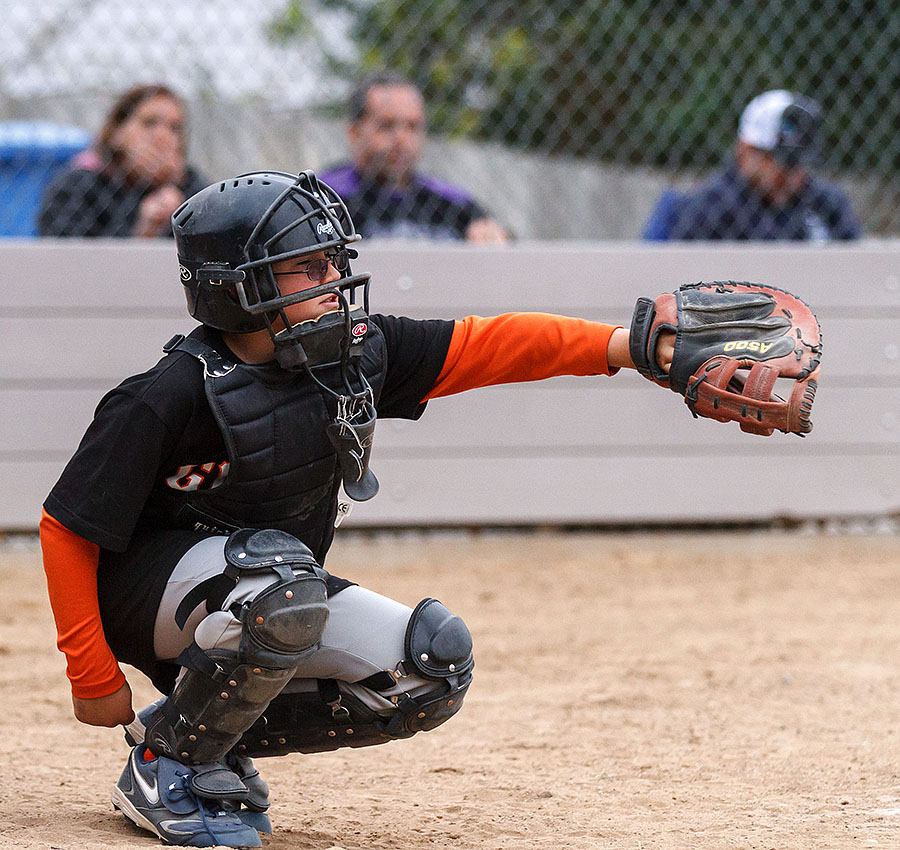 Good capture of attentive Ump, Catcher, and Cub's Batter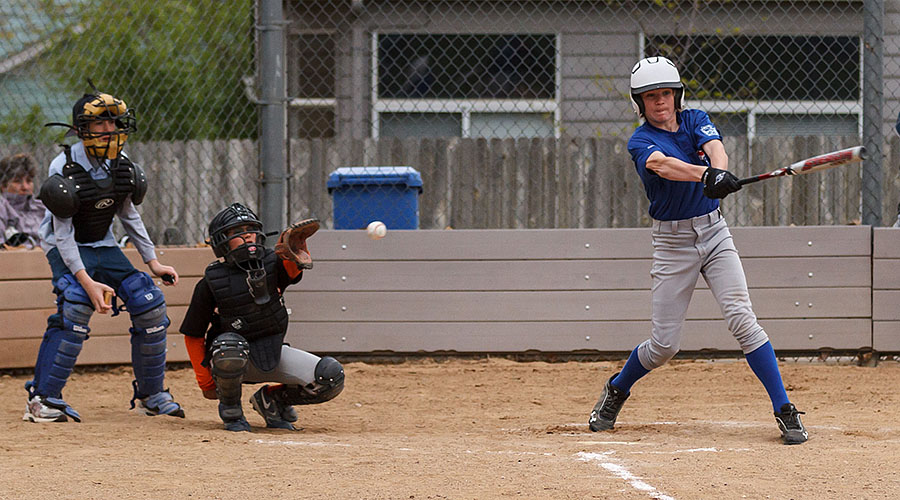 Eyes closed as the pitch goes by -
mouseover to see 'em open up in the next frame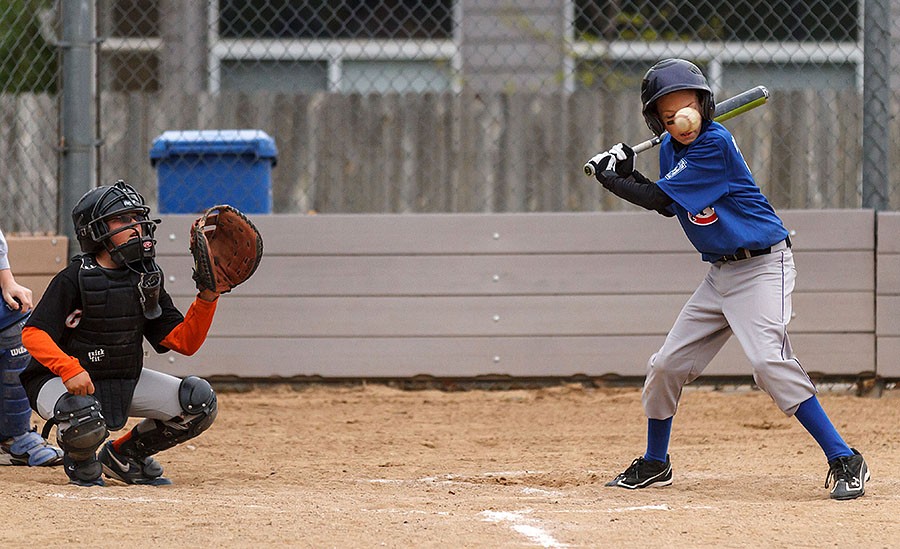 This pitch was a bit high-n-inside -
mouseover to see batter duck down - good job!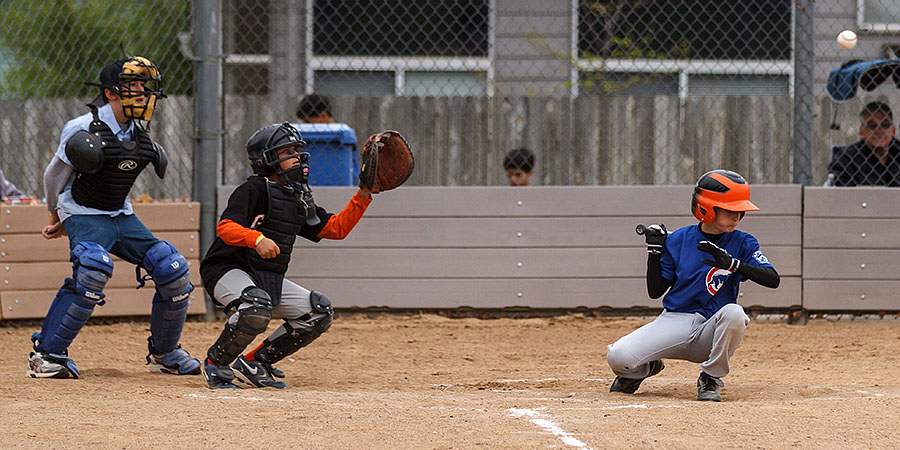 Good thing this pitch wasn't inside! ;-)
Unfortunately, the Cubs made good contact a lot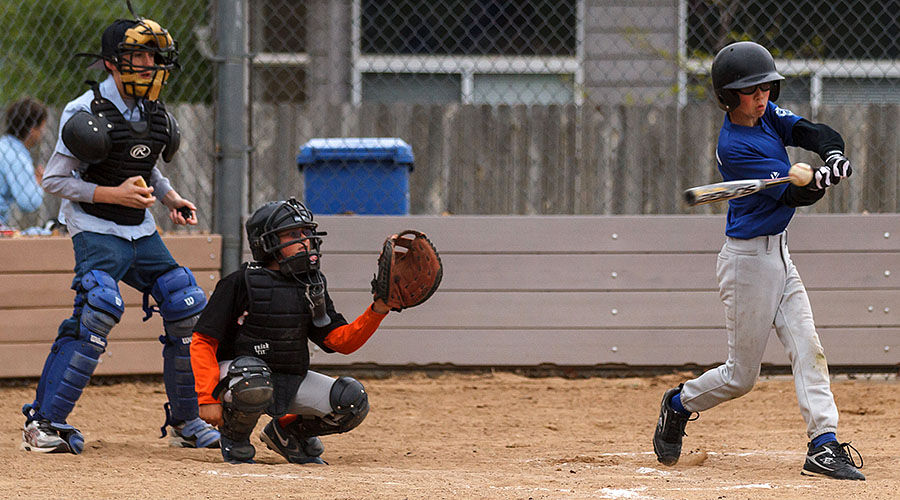 Although not all their hits went that far! ;-)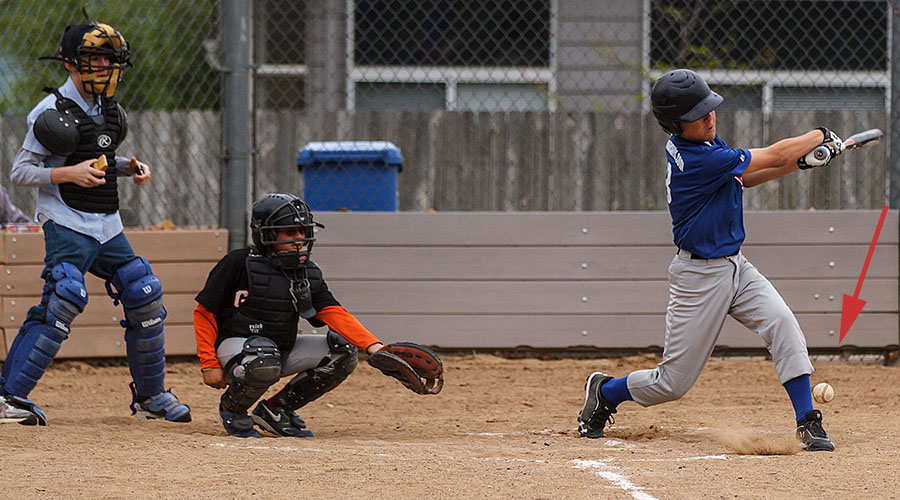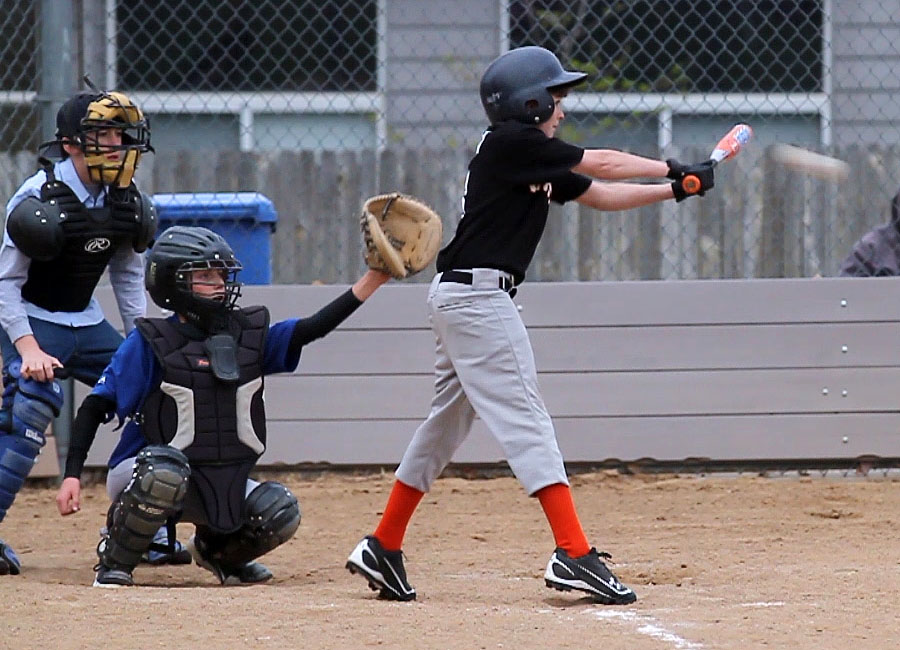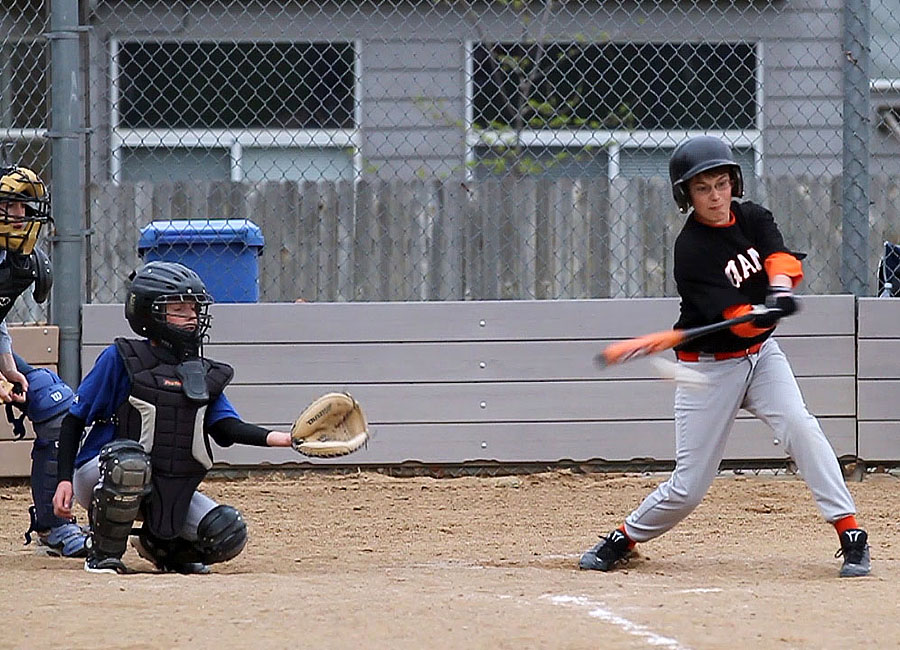 My older son Dirk first time umping (same night at Laf Rec) -
mouseover image to see batter swing
Steve: Rest assured I got after him for not seeing the missed base by the Red's runner in the 1st! ;-)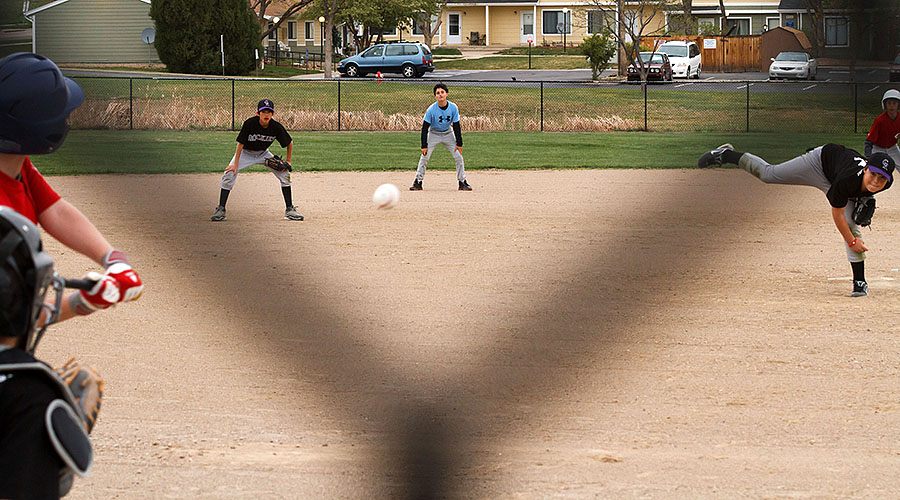 ---
Kyle catching at the April 17th game against the Monarch Dodgers - sun was out for this game!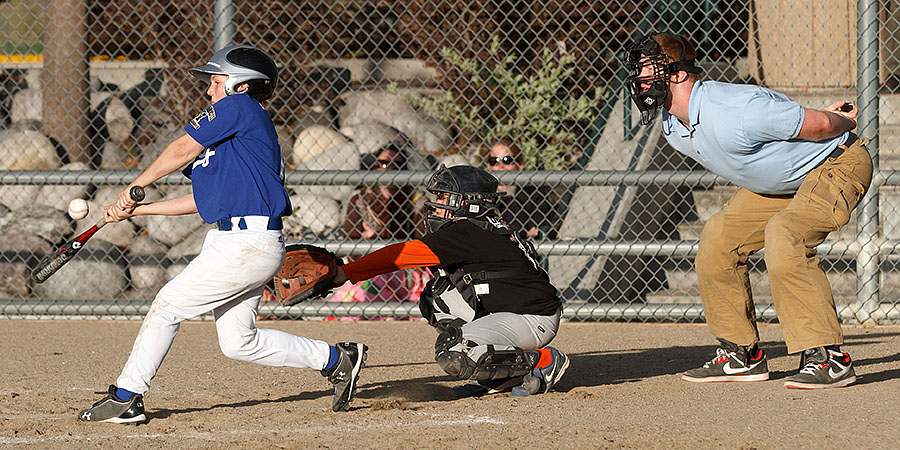 Kyle has his eye on the ball -
mouseover image to see if he connects - D'OH! ;-)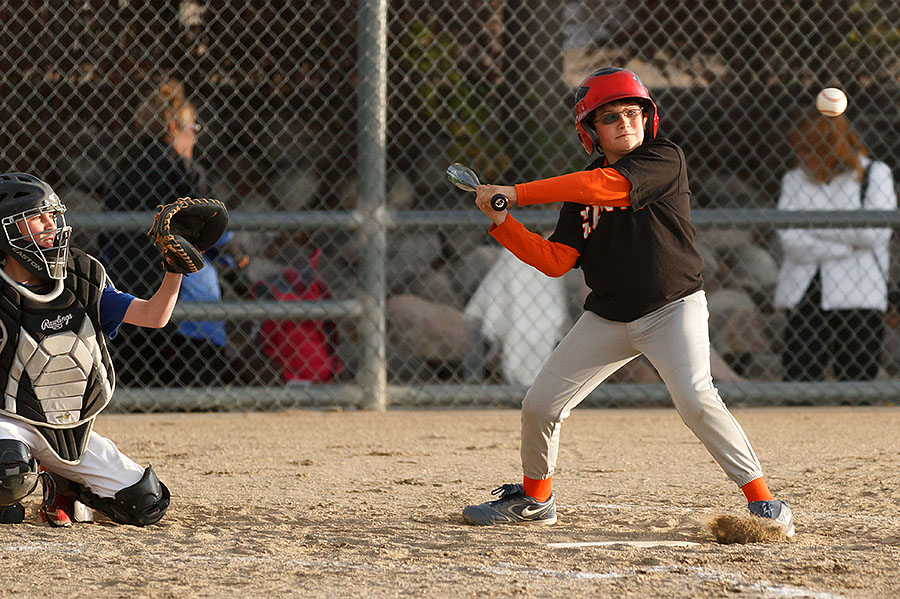 A mighty swing -
mouseover image to see if this batter connects!
Drew takes two swings at the ball -
mouseover images to see the follow-thru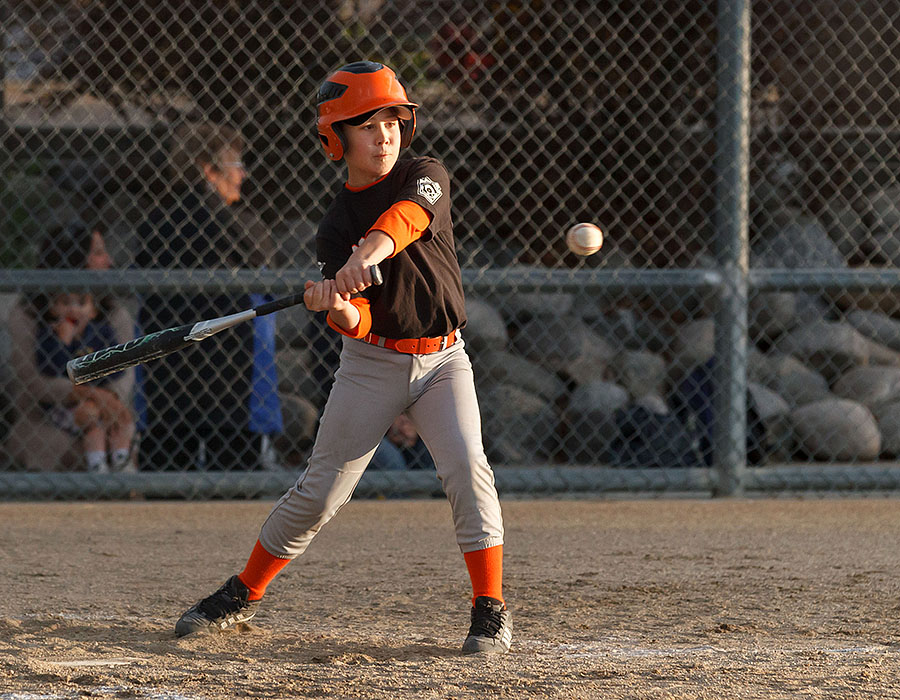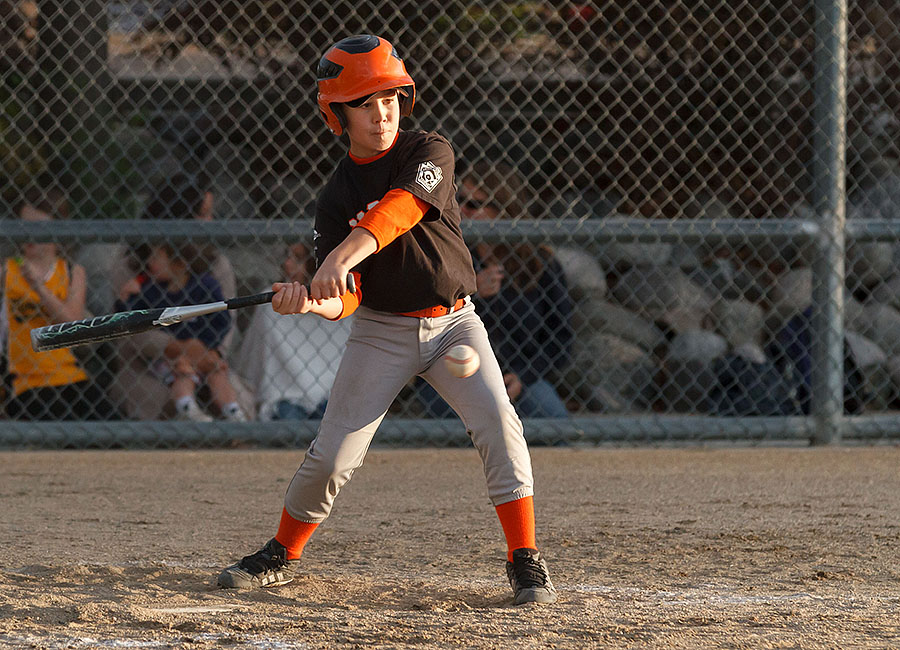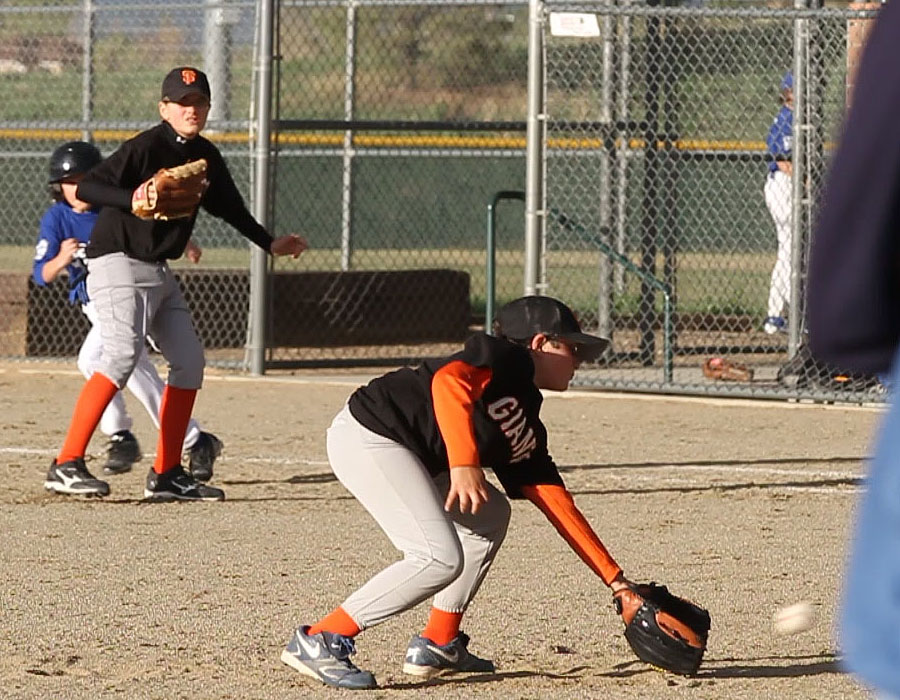 Here's a closeup of the catch -
mouseover image to see next frame 1/60s later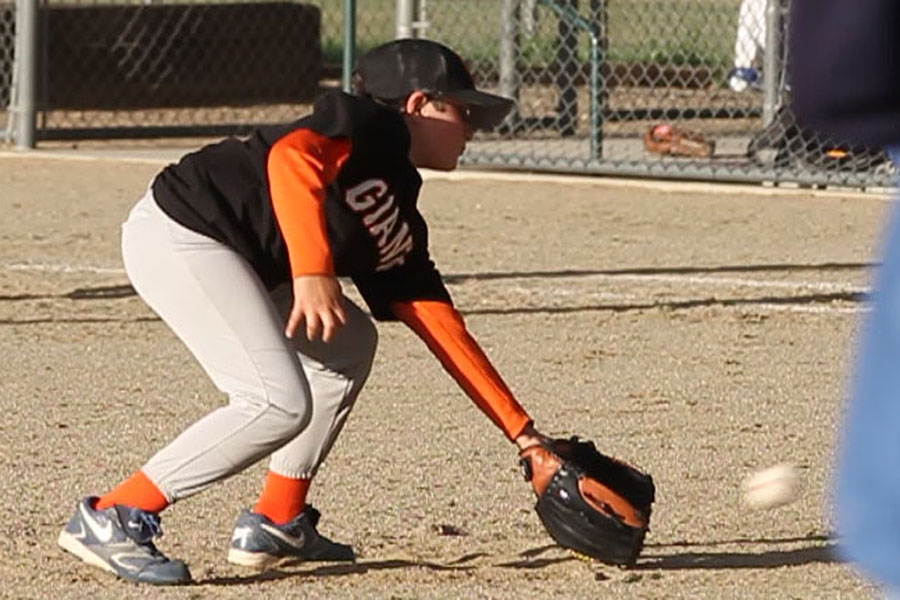 Photography Notes:
Pictures & Video taken with a Canon 7D and 70-200/2.8 lens on a crappy, cloudy day! :-(
Back to more Sports Stuff