CCLL Giants Baseball - May 31st, 2013 against the Rockies
The 500mm "big dog" lens captures Gabe SMACKING the baseball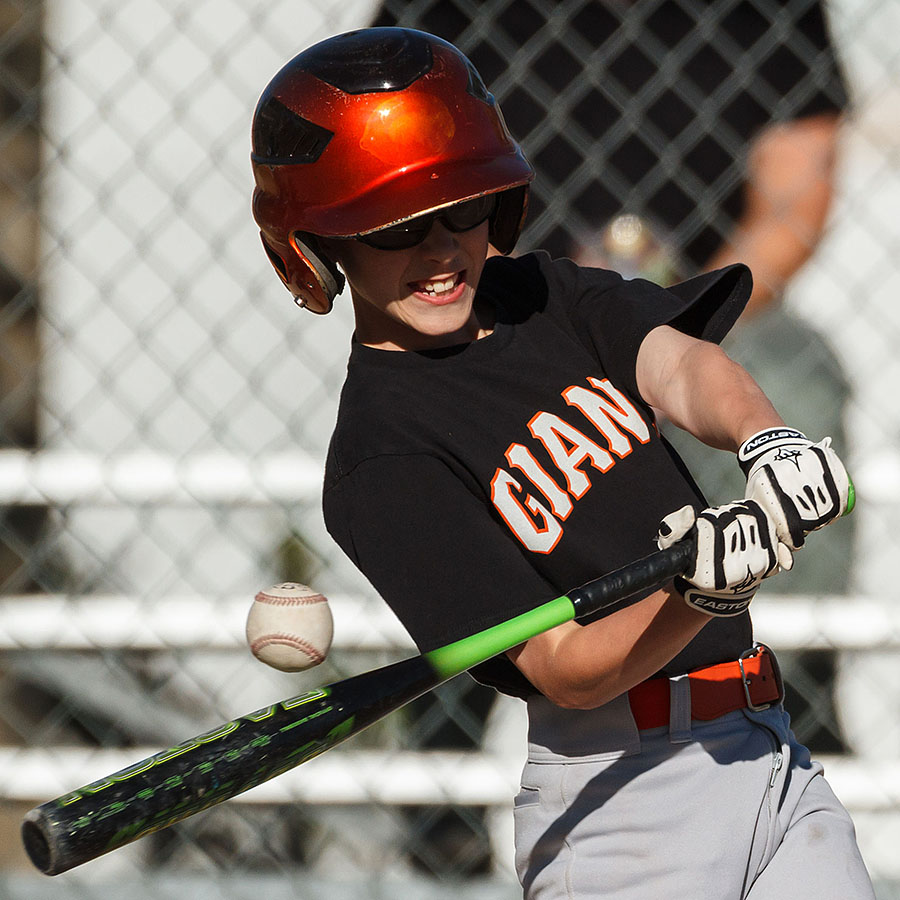 The "wide angle" (!) 200mm lens shows good form here also ... but jusssstttt missed! ;-)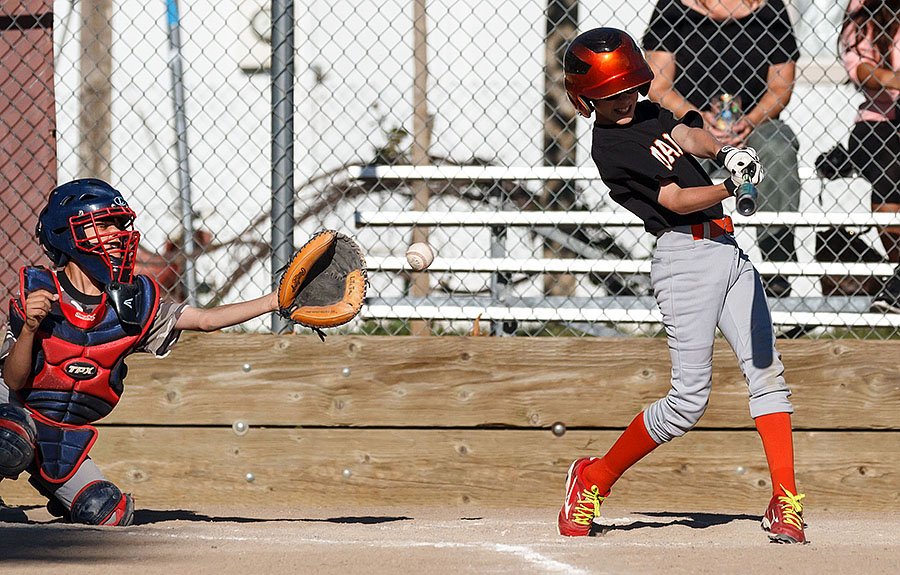 Kyle about to slug one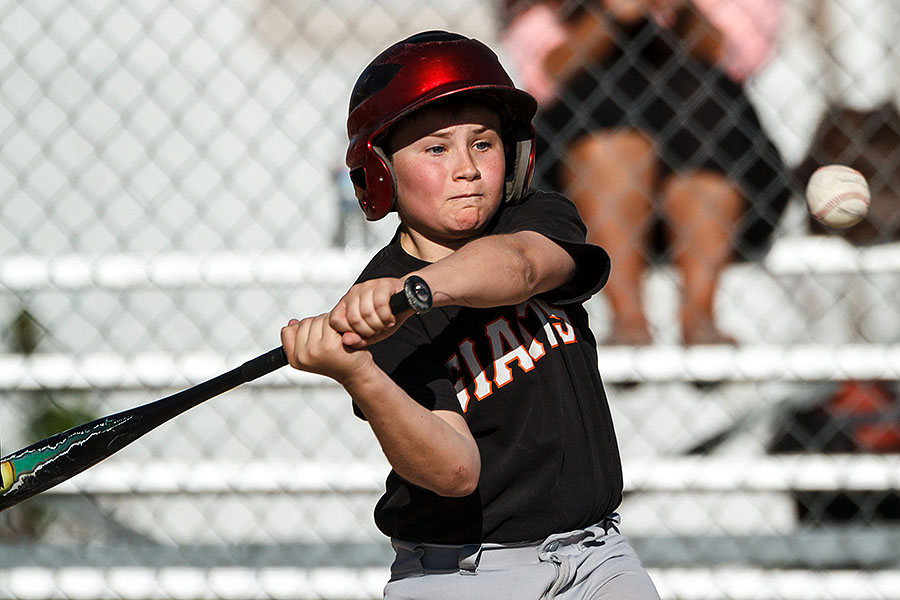 Kyle lines up again later in the game -
mouseover image of him making contact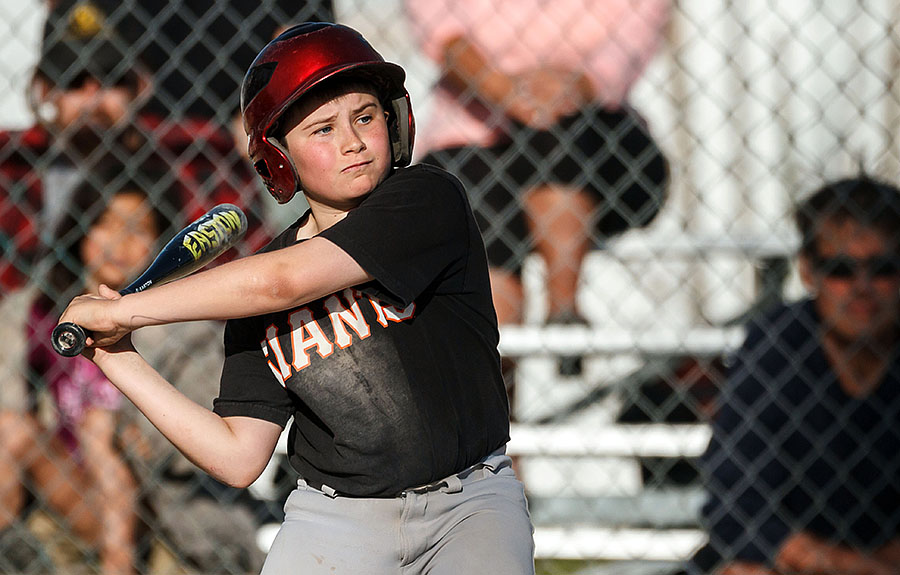 Kyle dances out of the way of this inside pitch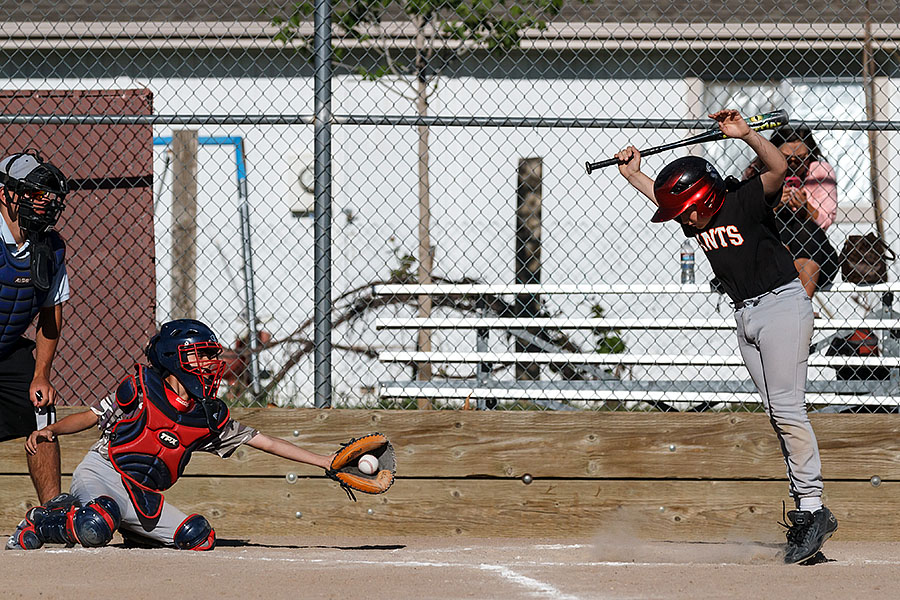 34 second later, he clobbers this one!
Wide-angle shot of Griphen about to hit this ball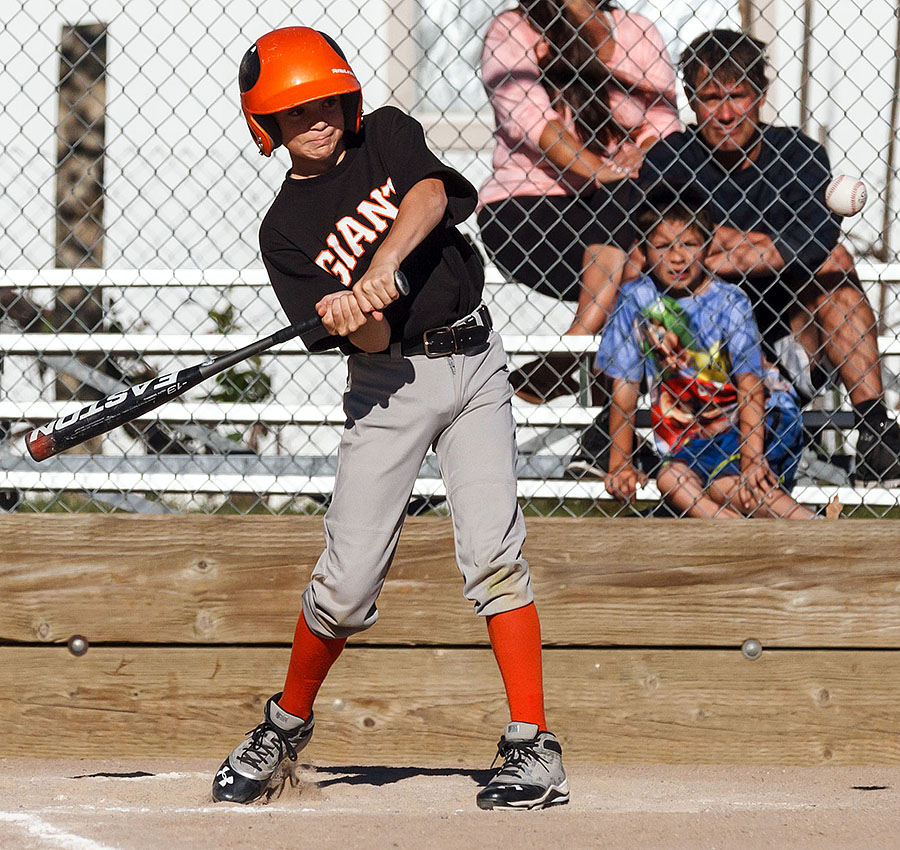 500mm lens provides a closeup of the same pitch -
mouseover image to the swing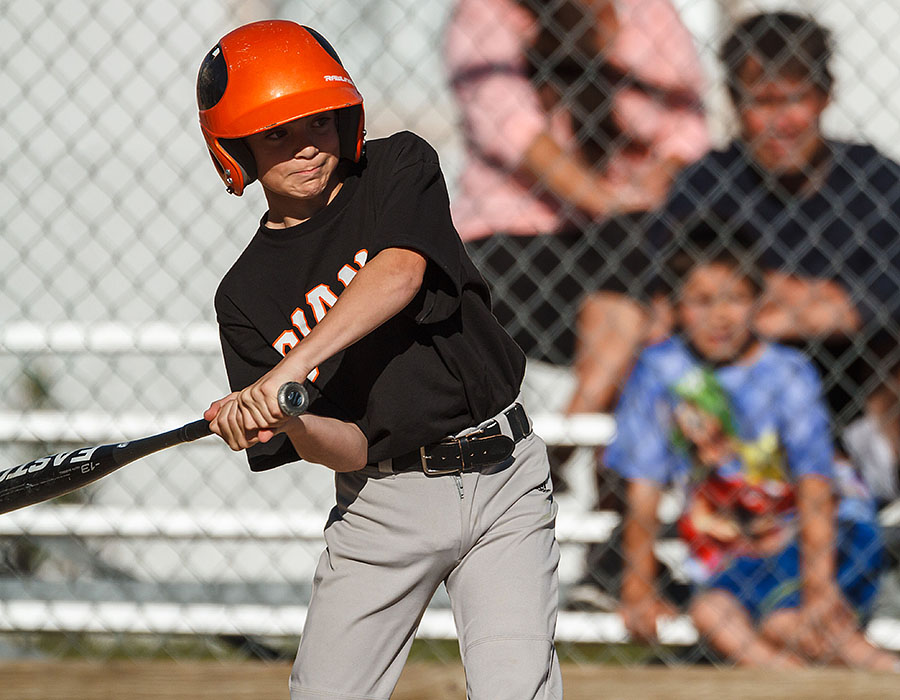 Yep, that ball went flying!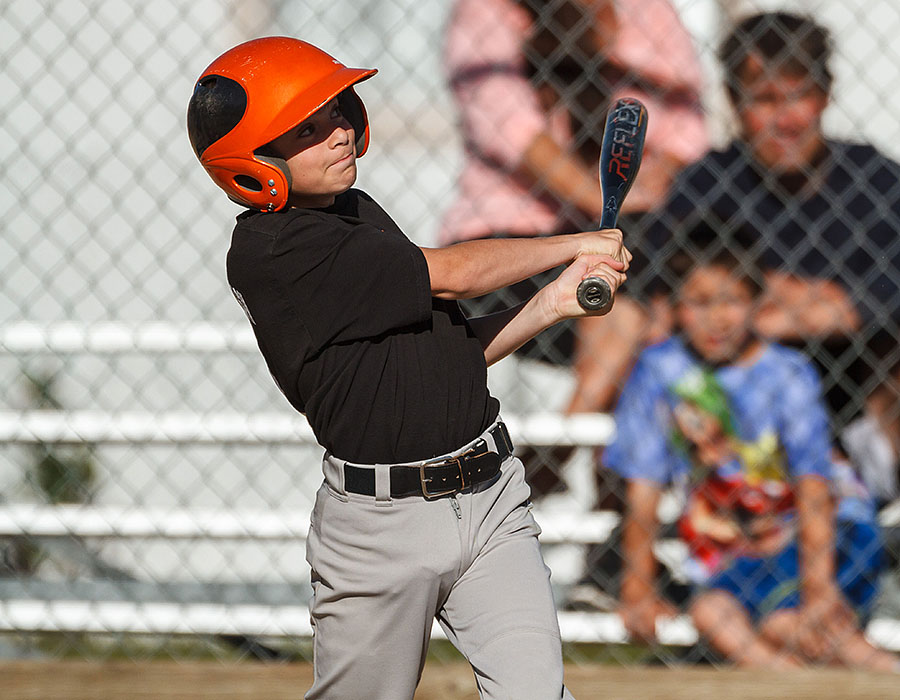 Lucas just after making contact -
mouseover image to see him do the cha-cha! ;-)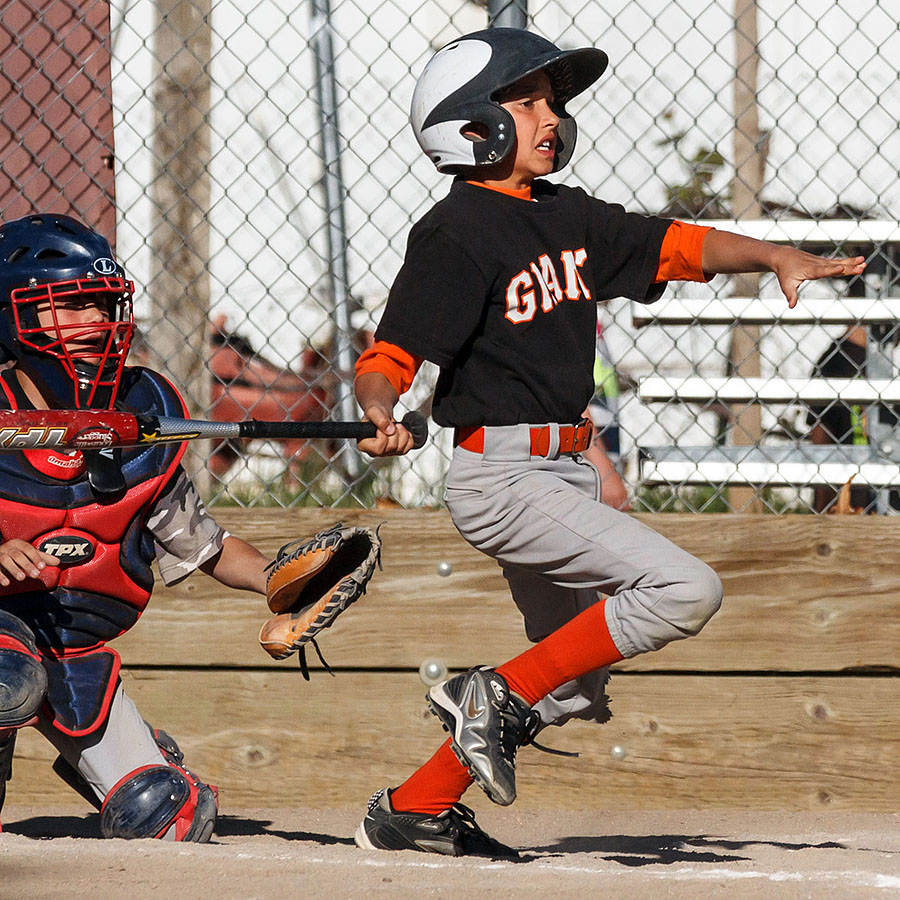 Drew has his eye on the ball as he fouls one off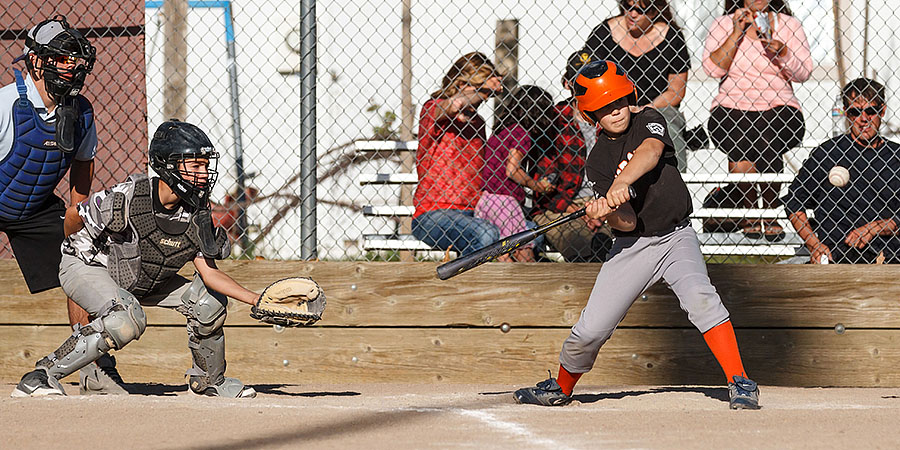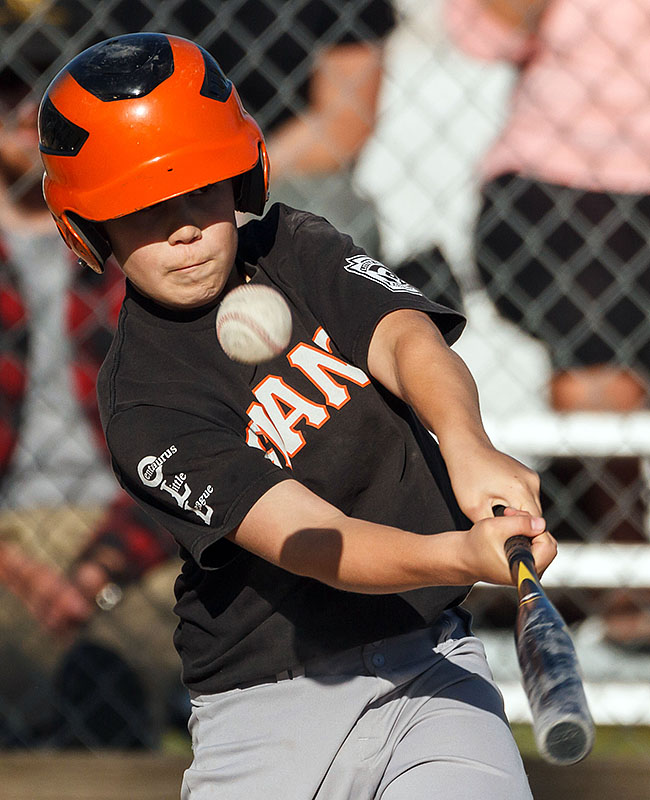 Luke keeping a close eye on this high pitch as seen by 200mm and 500mm lens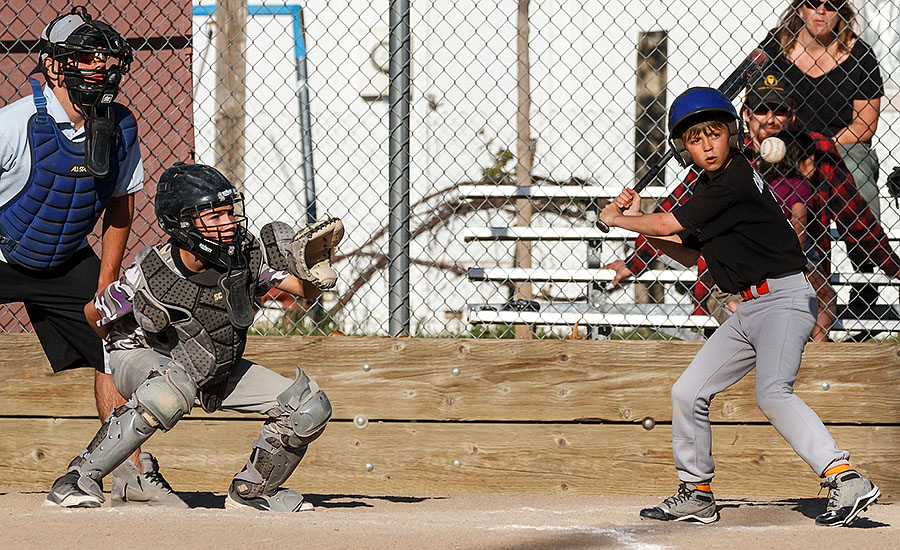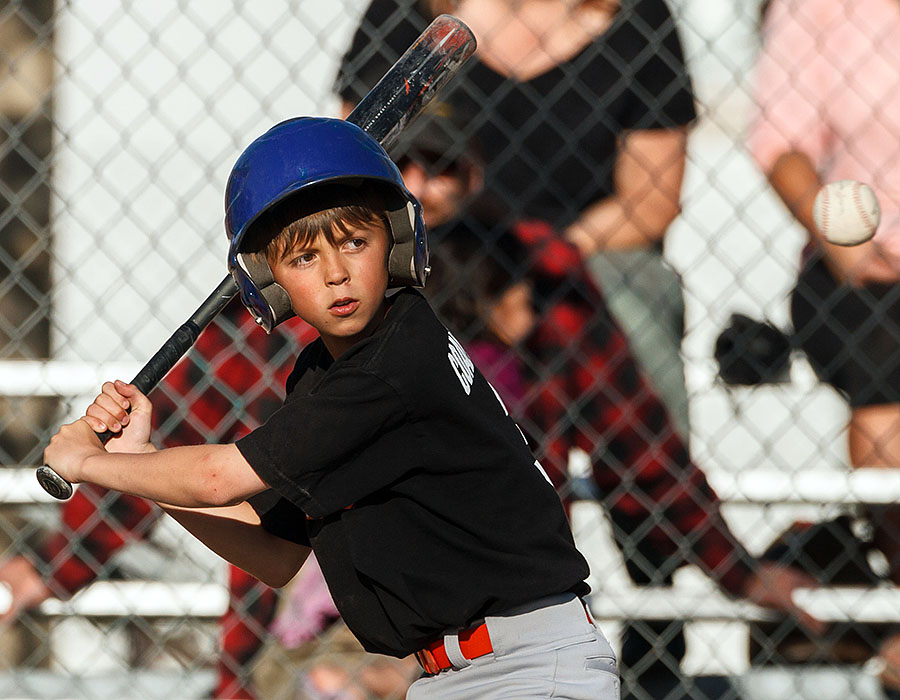 Luke gets out of the way of another high/inside pitch!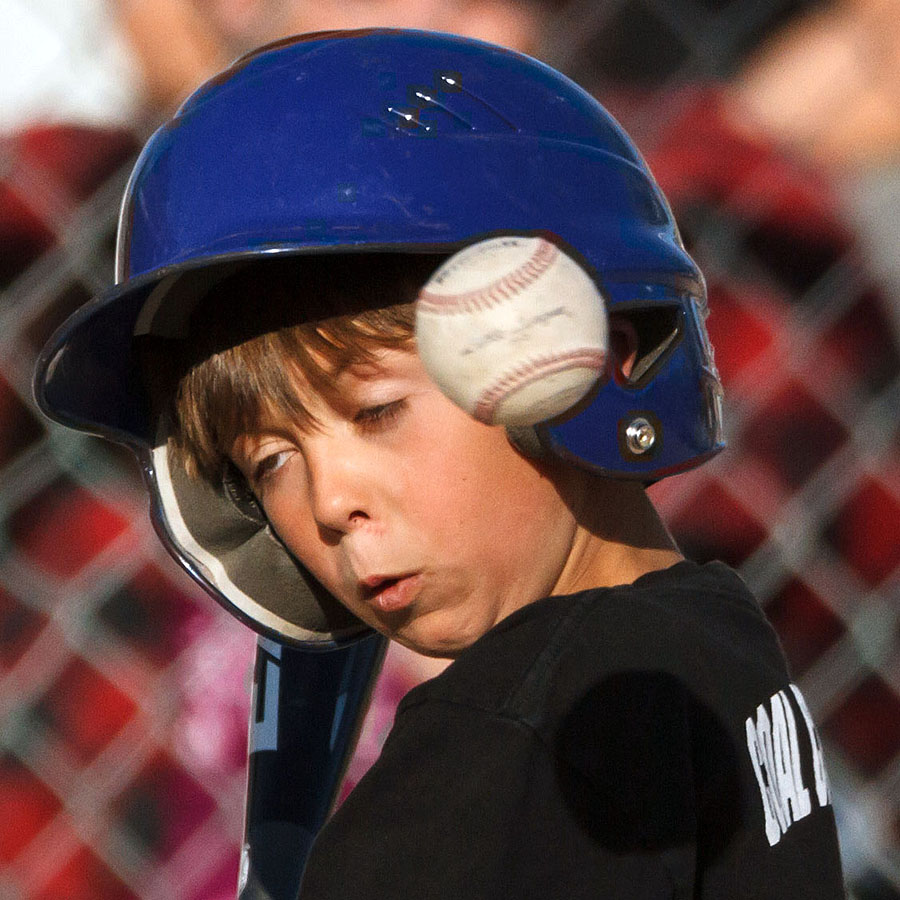 Conner making contact -
mouseover image to see 1/8 second later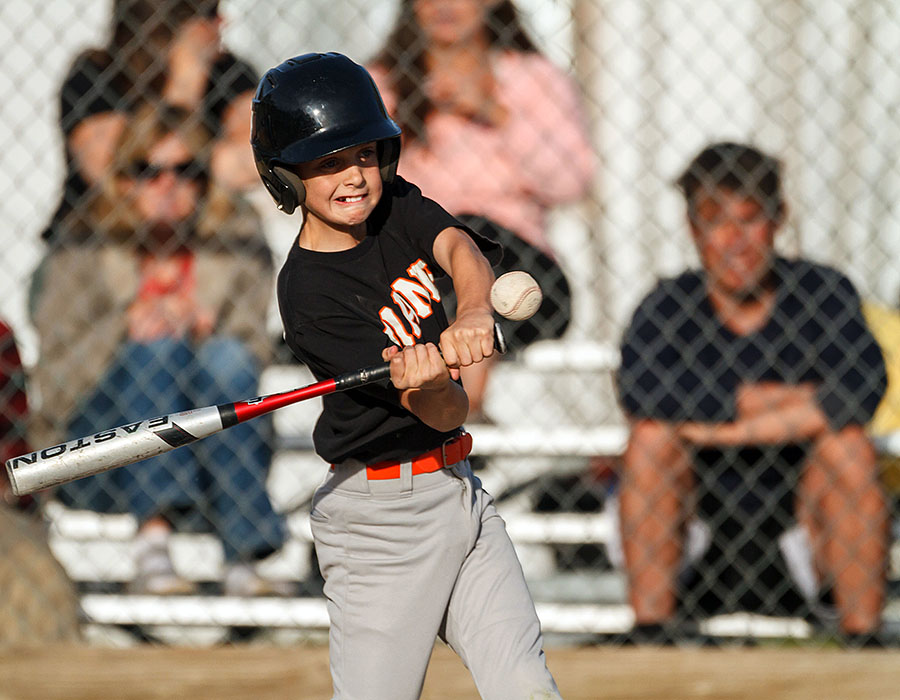 Keegan swinging from the left side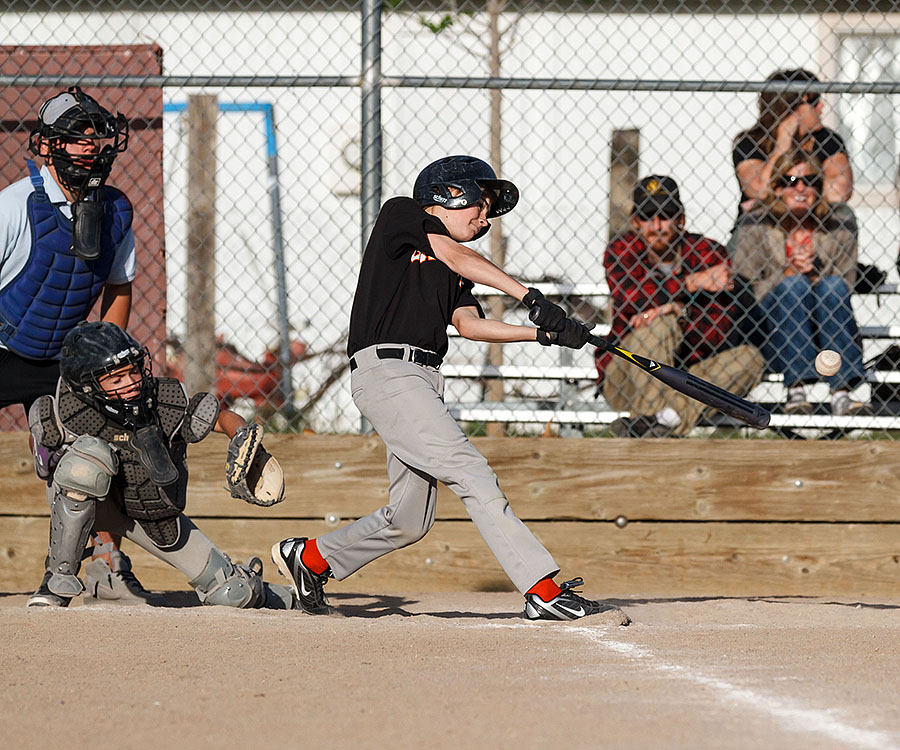 He actually hit a sharp ground ball foul at the cameraman! ;-)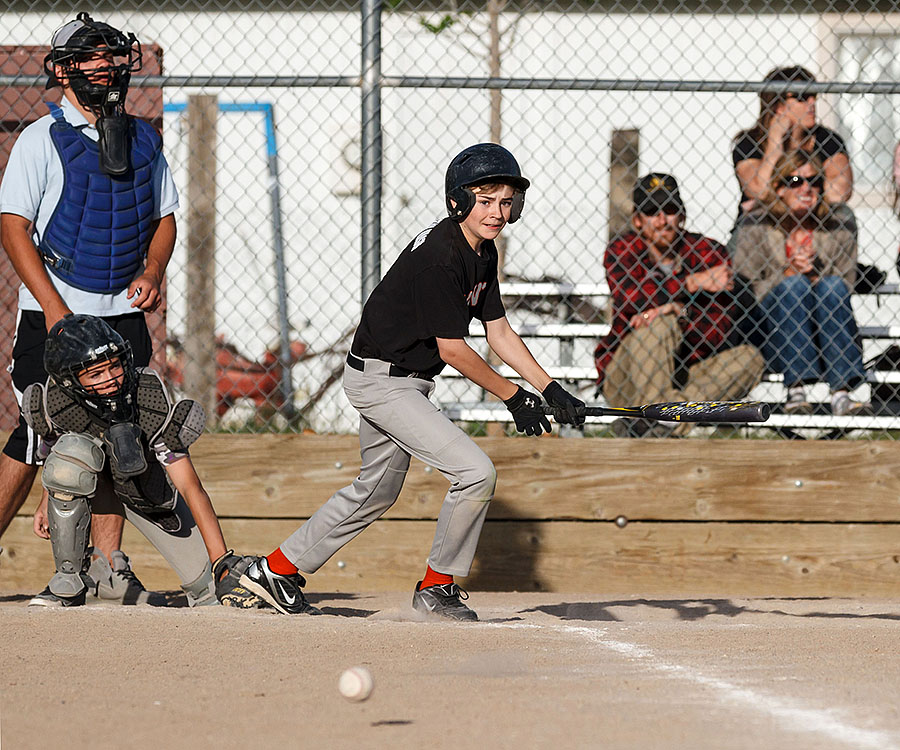 Davis certainly has his "eye" on this pitch!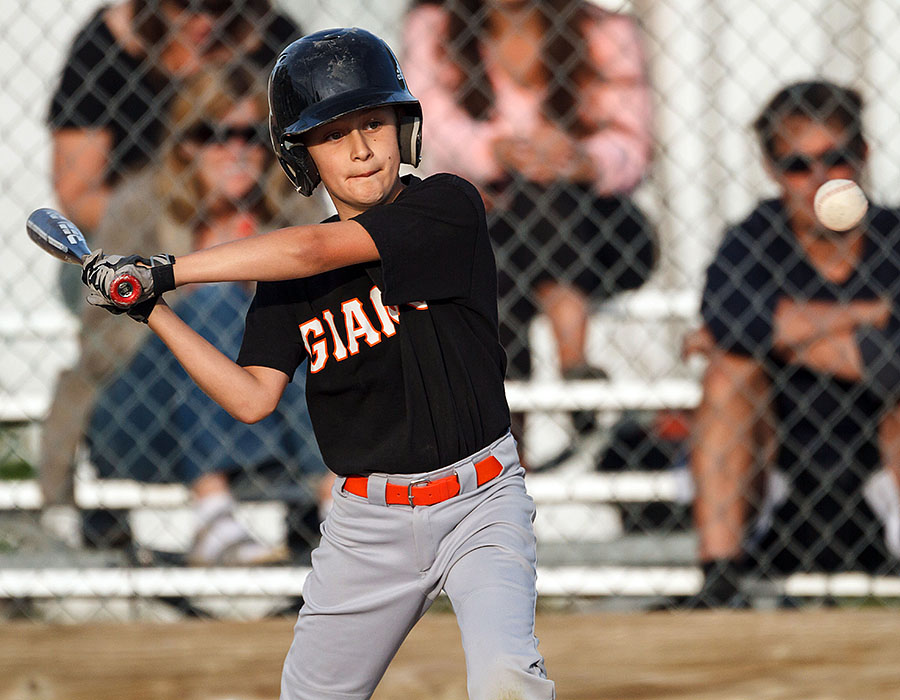 Jack drills a thigh-high pitch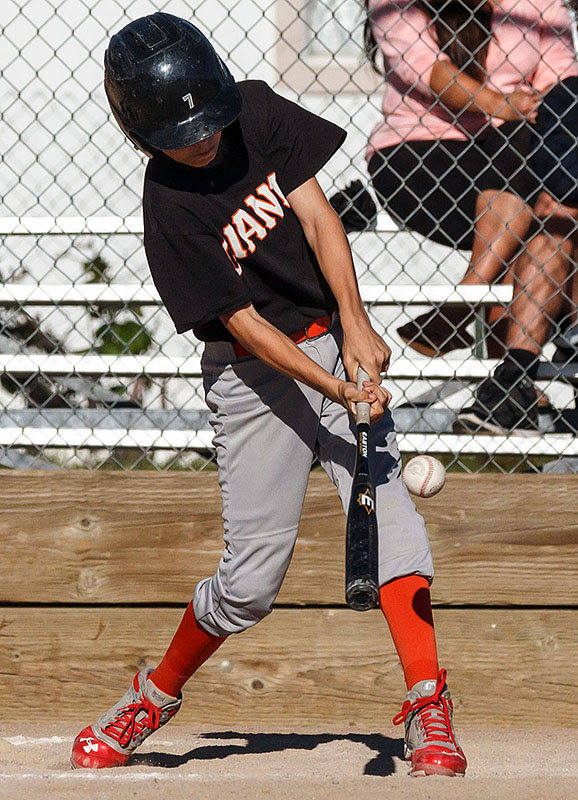 Jack ducks down low ... and stick his tounge out at this inside pitch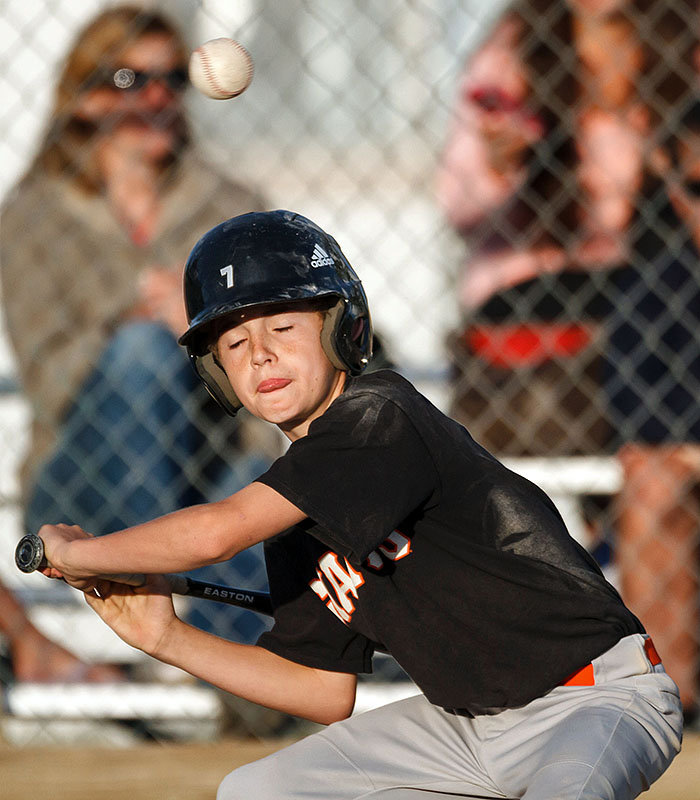 and then knocks the stuffing out of the ball!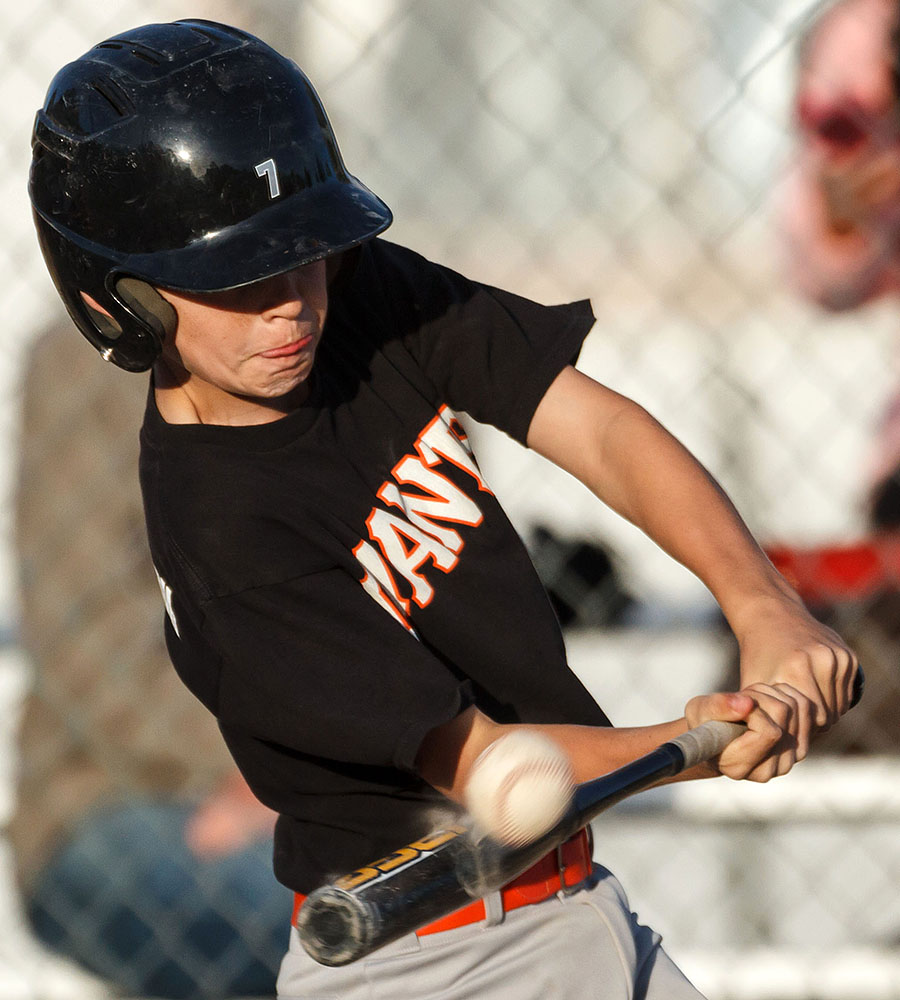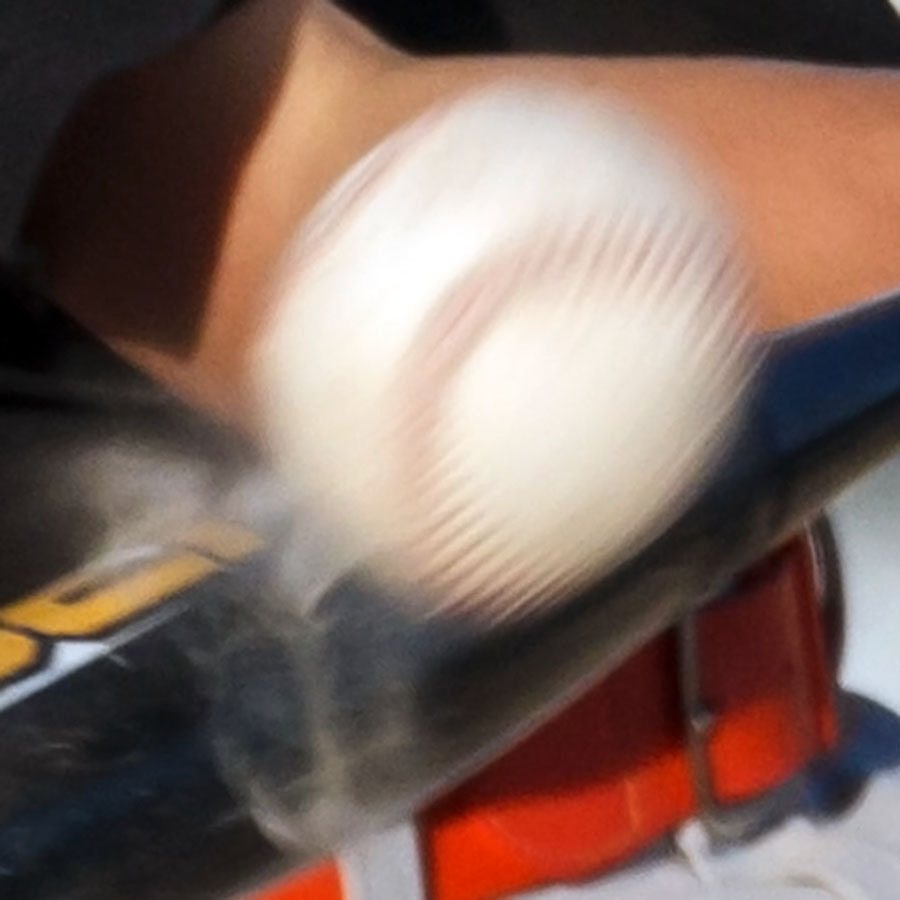 Jack slides into home -
mouseover image to see 1/8 second earlier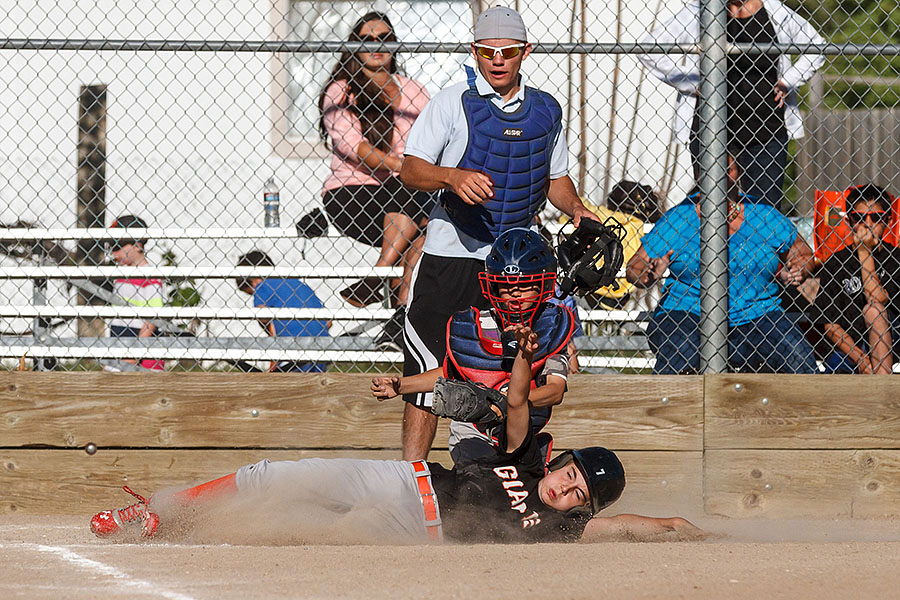 Harry (former Giant but now on the Rockies) fouls one off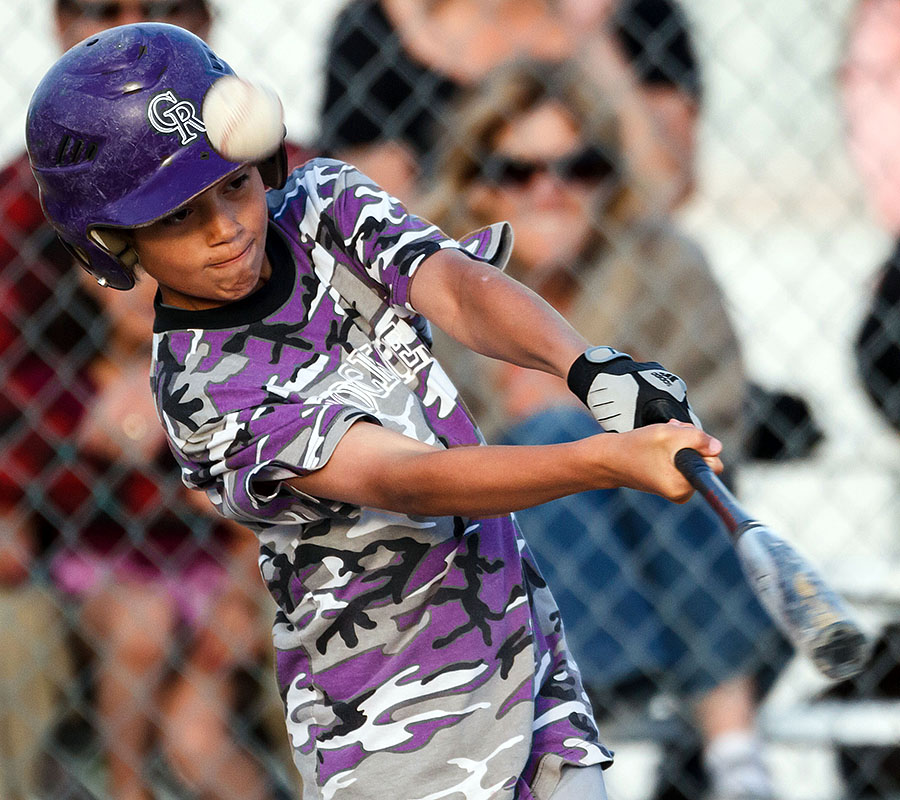 Stop-action of a crushing hit by Harry - oh yeah!
Use the controls to play, step, pause, slow-down, and/or speed-up the animation.
| | | | | |
| --- | --- | --- | --- | --- |
| | | Frame Rate | | ... loading images ... |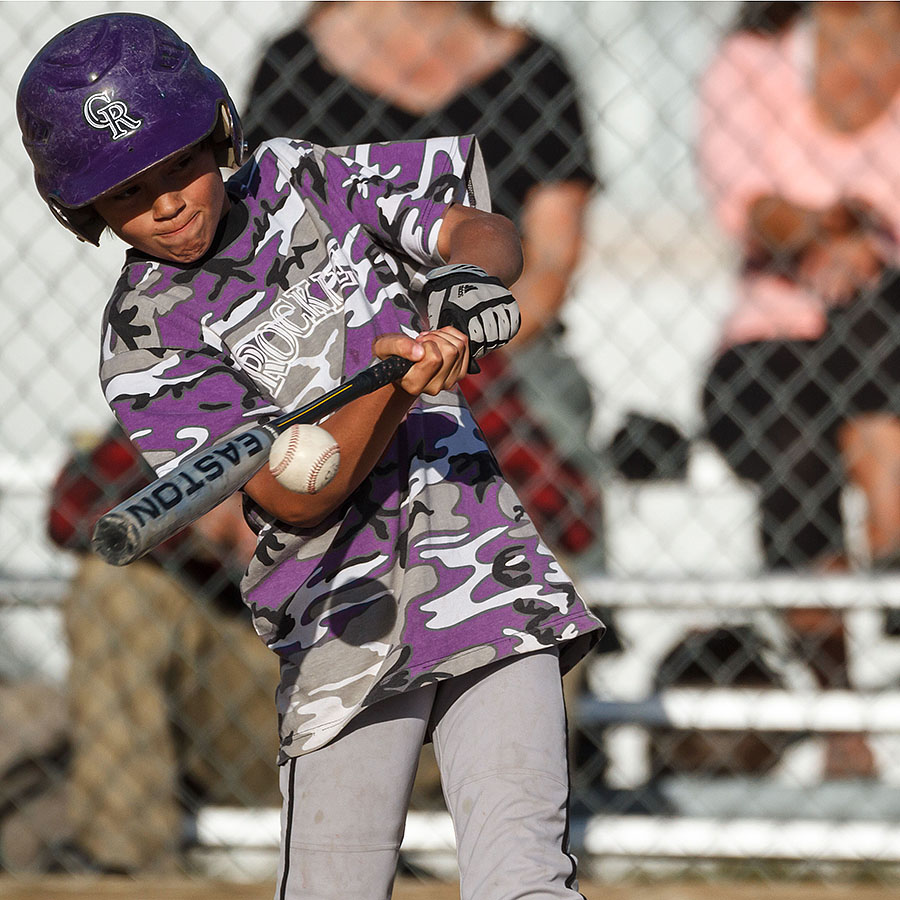 Some other pictures of the Rockies - sorry I don't know their names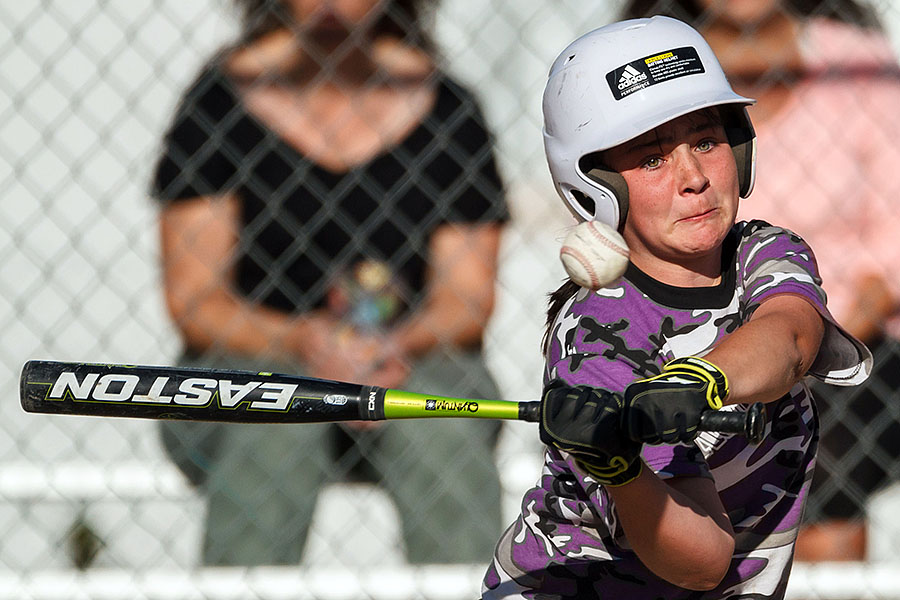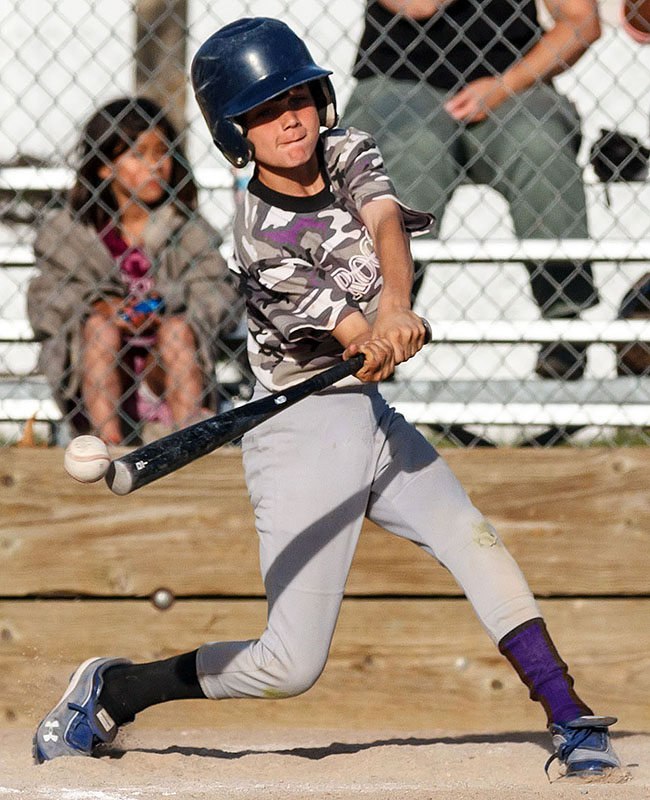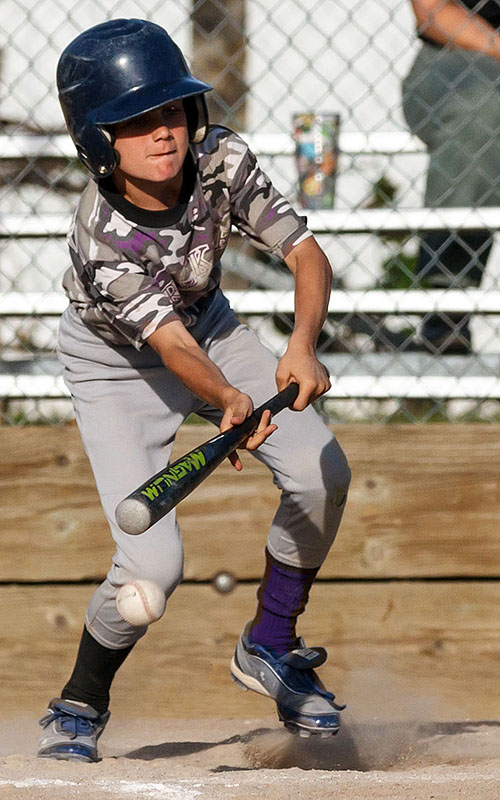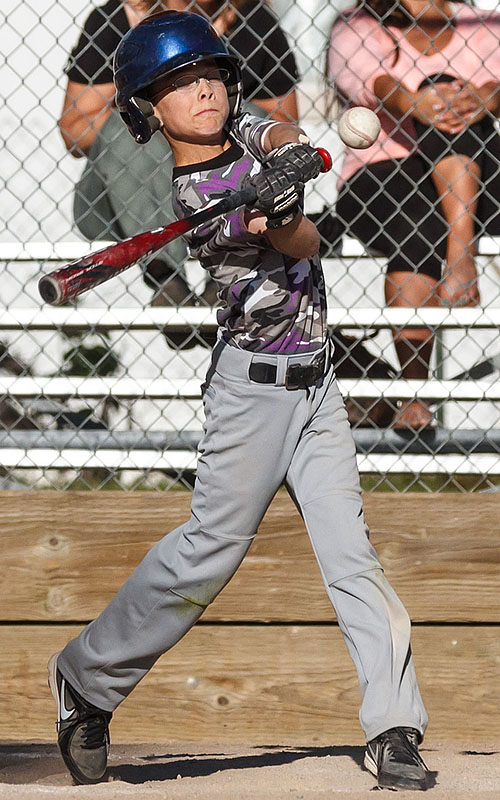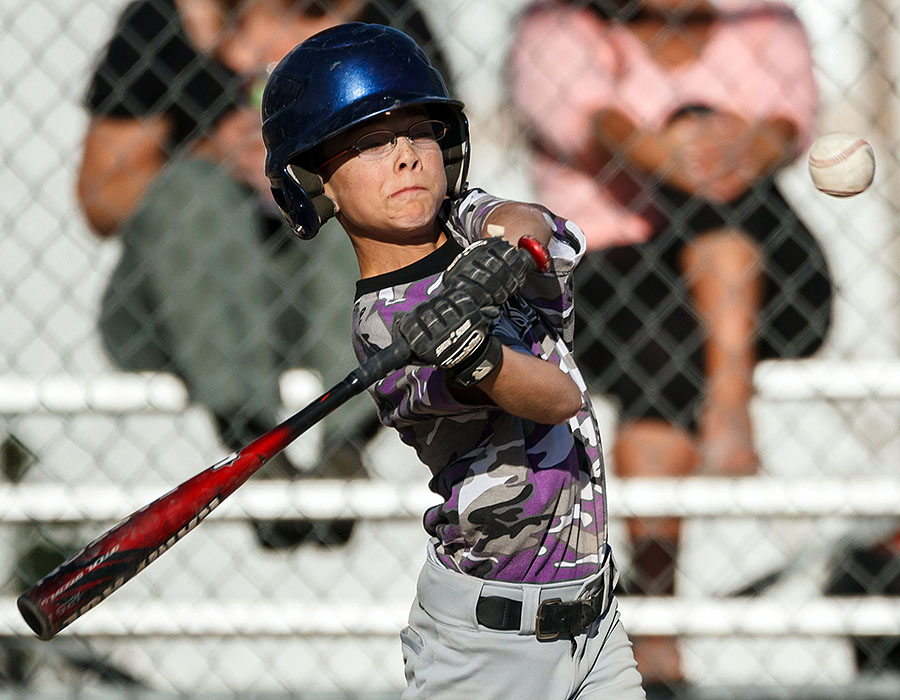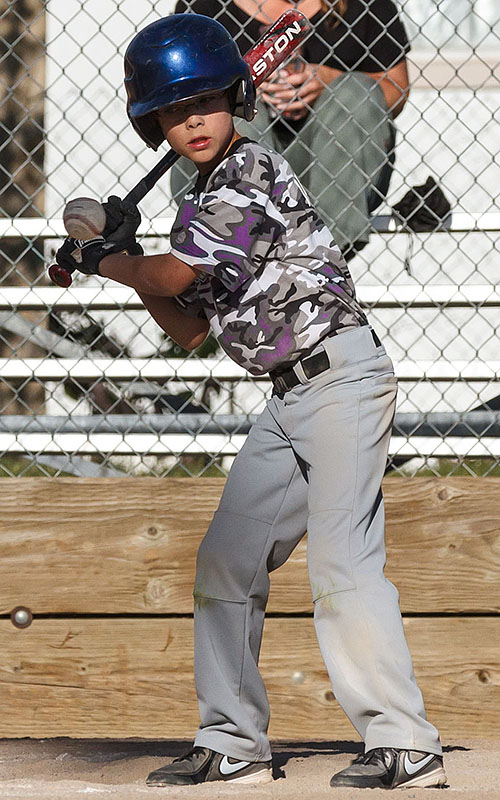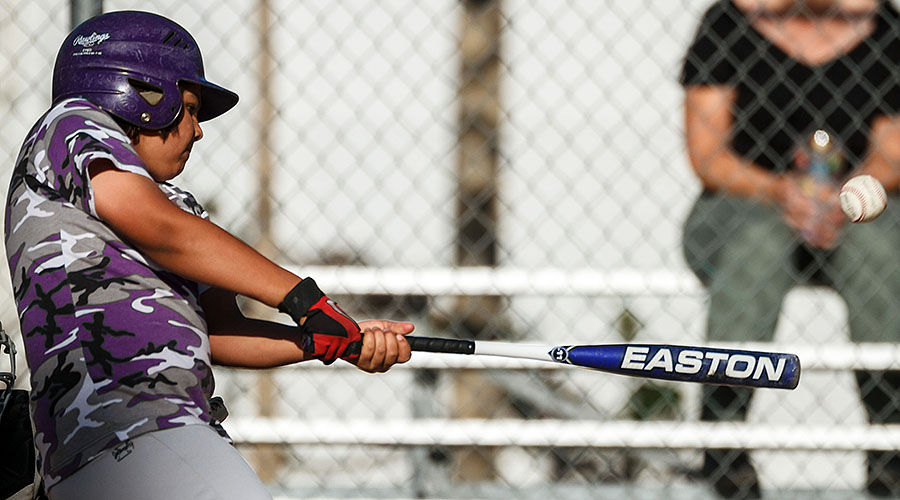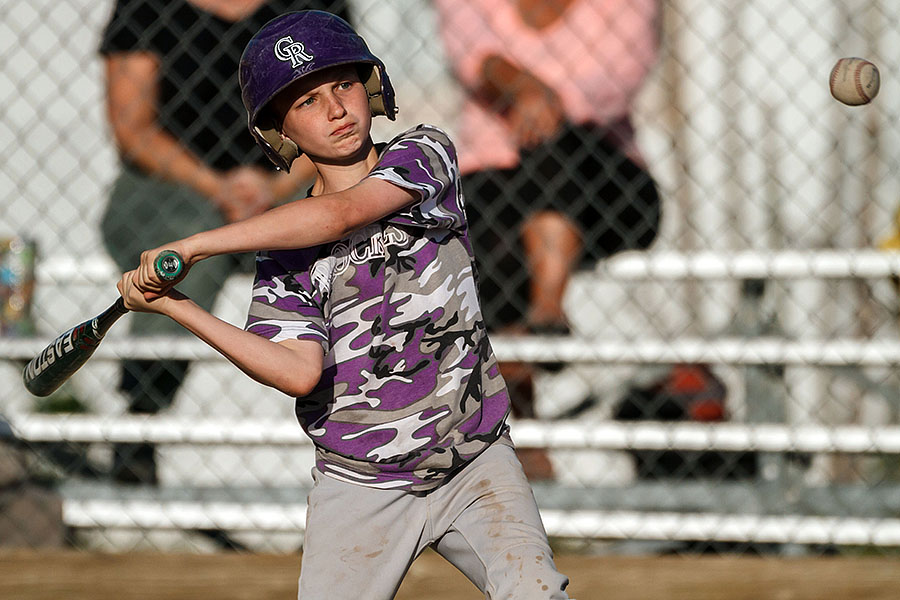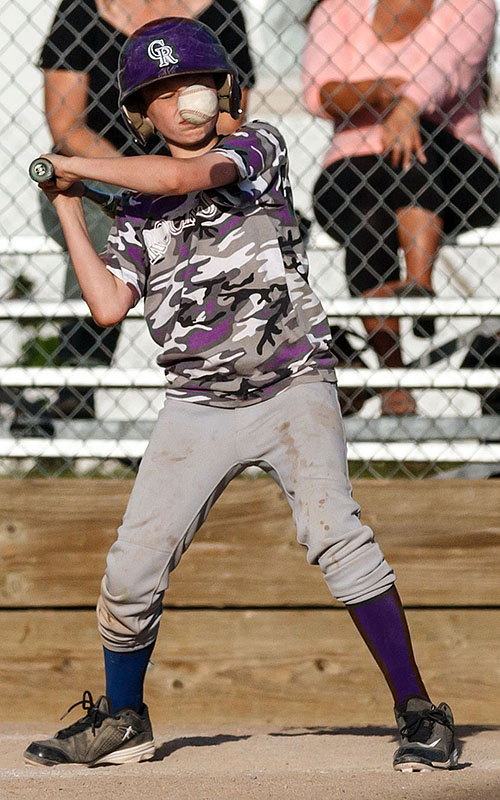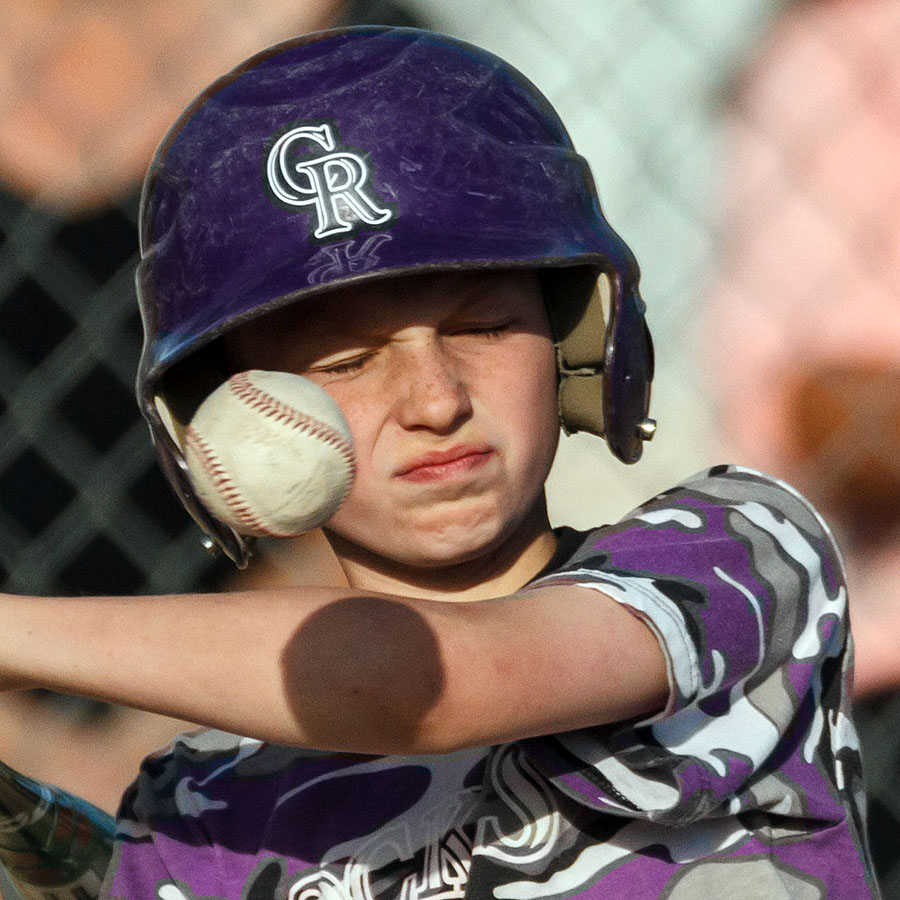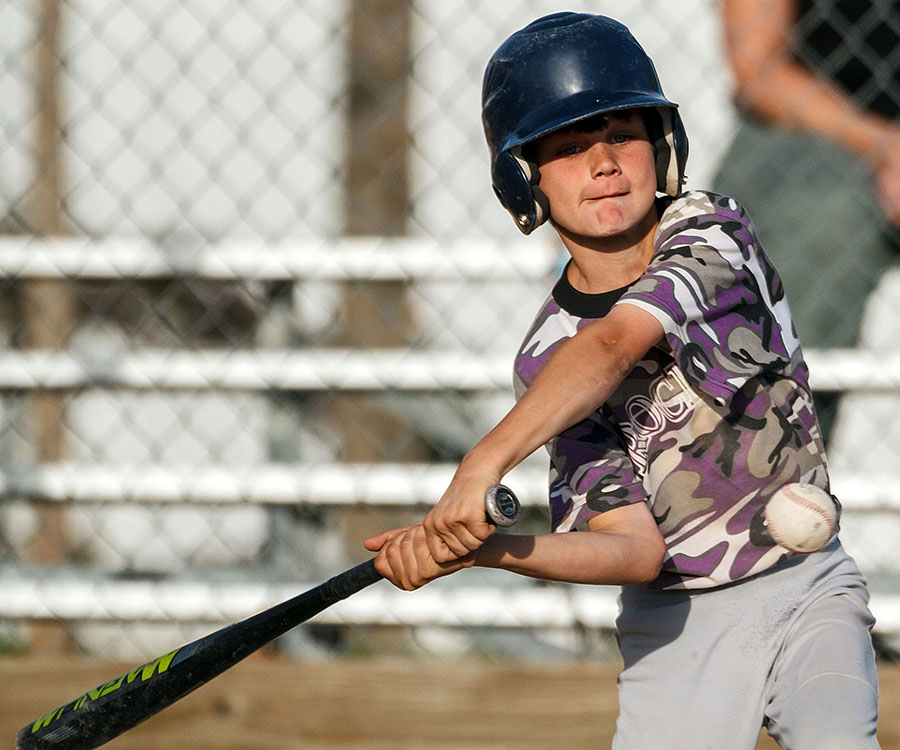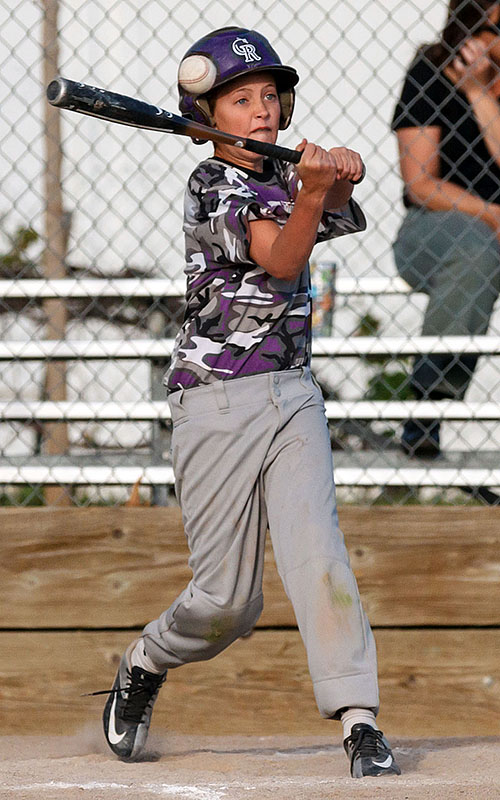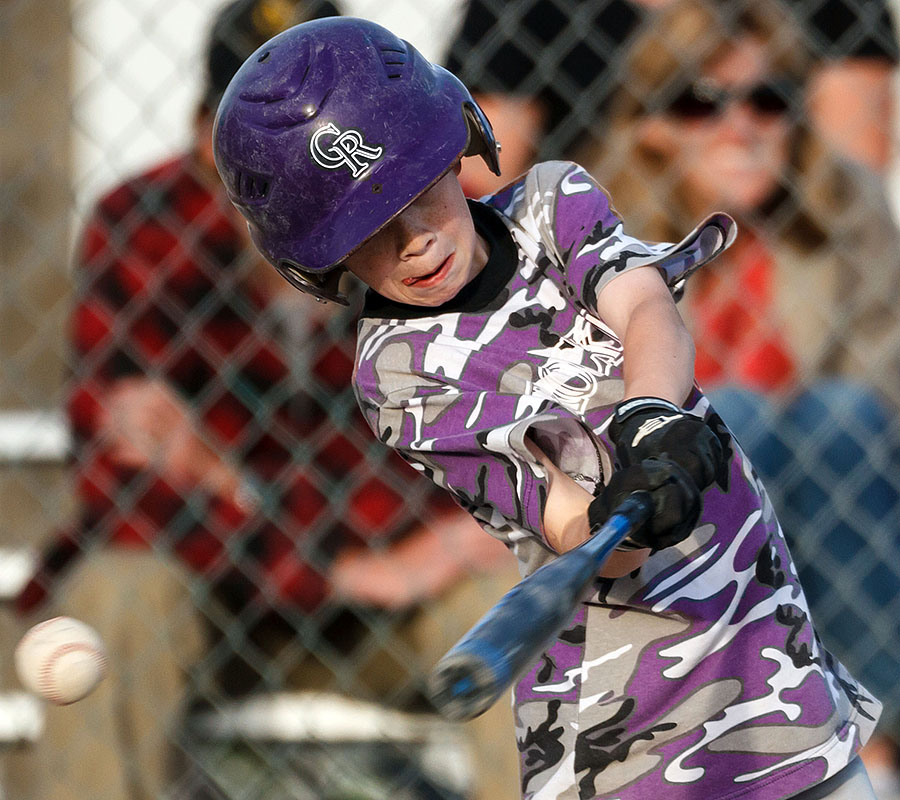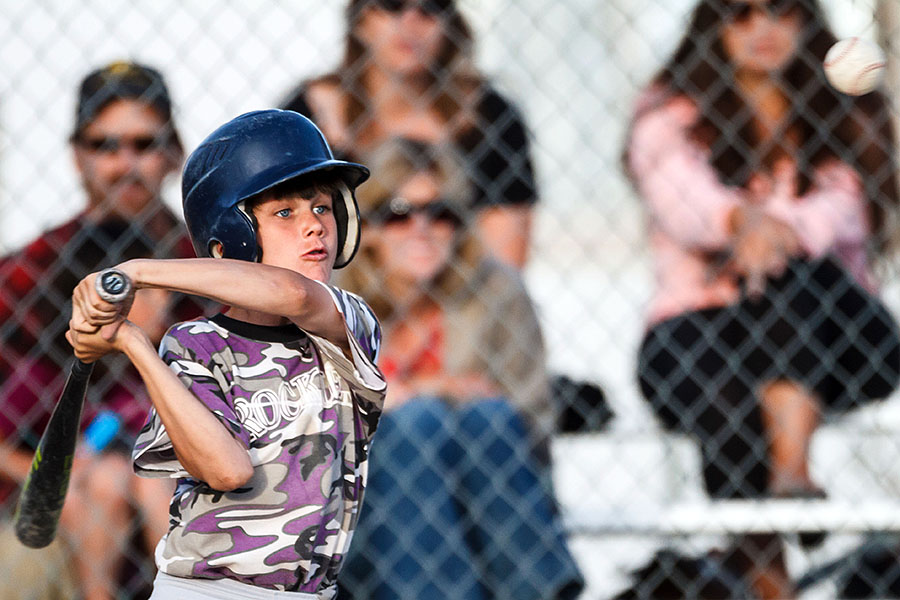 Mouseover the following 3 images to see the Rockies in action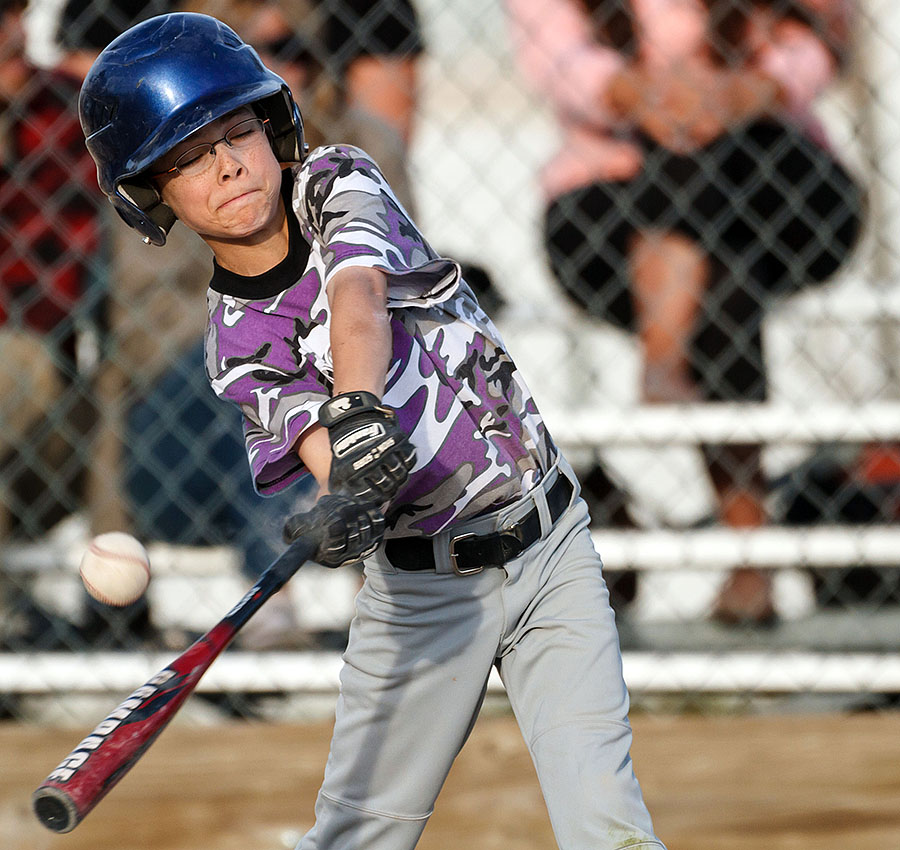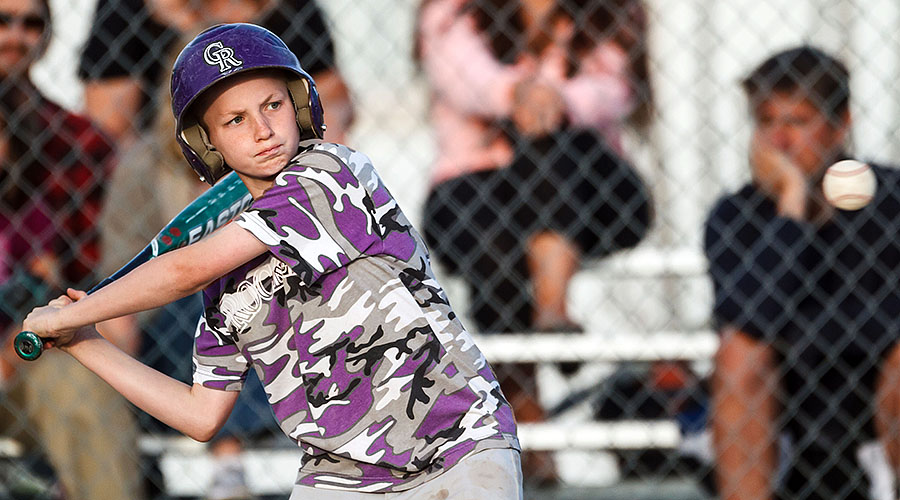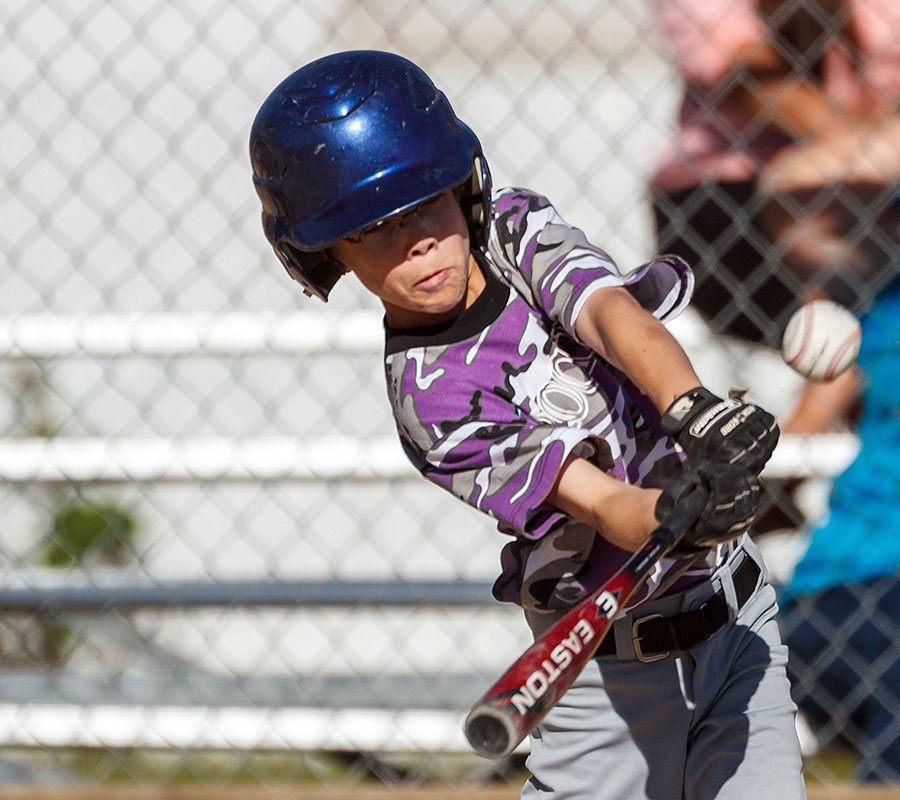 Great playing by both teams!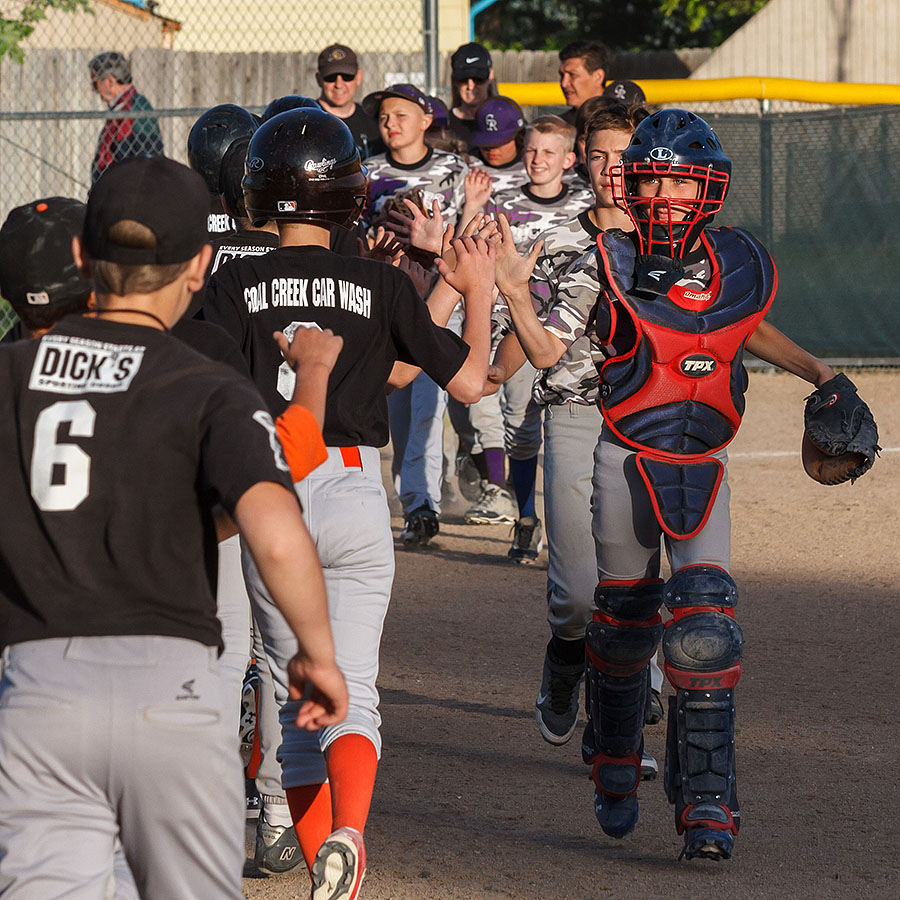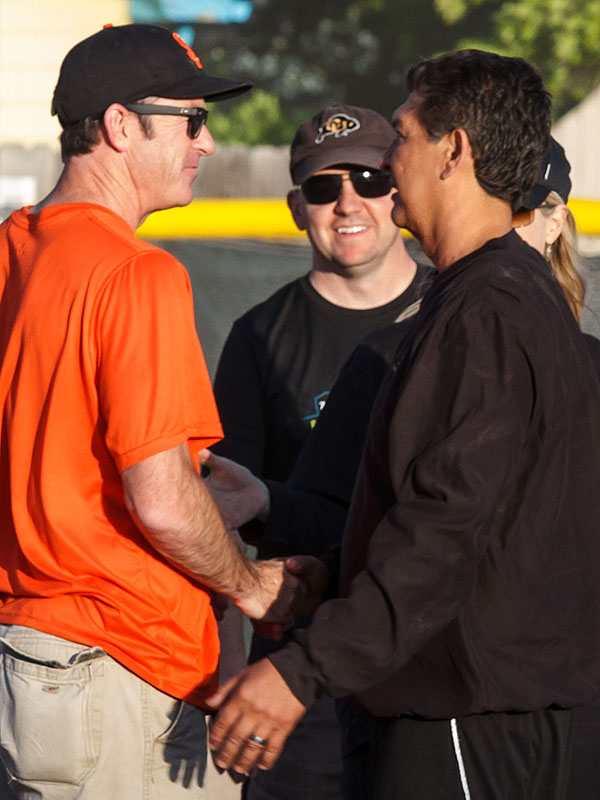 Coach Eric, Dave, and Doug talk to the Giants afterwards about the game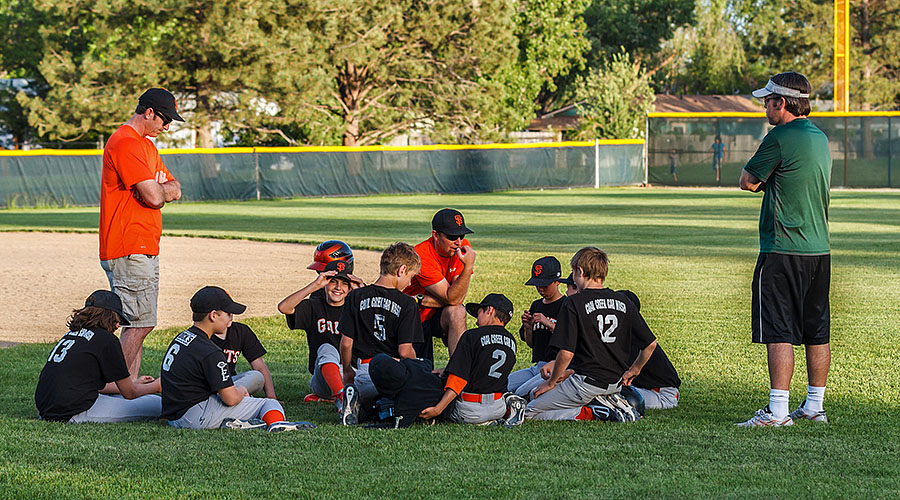 Mouseover image to see Dave explain the finer points of the game! ;-)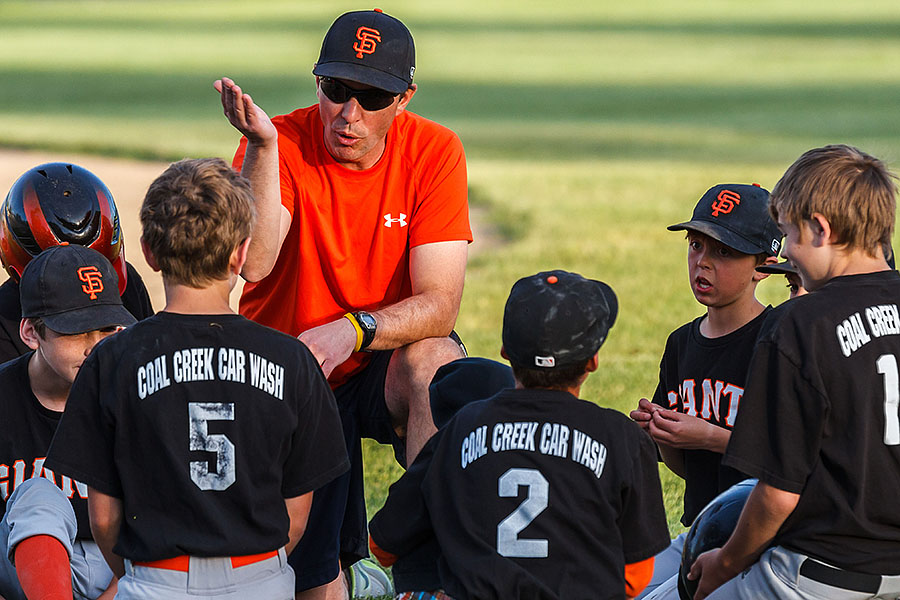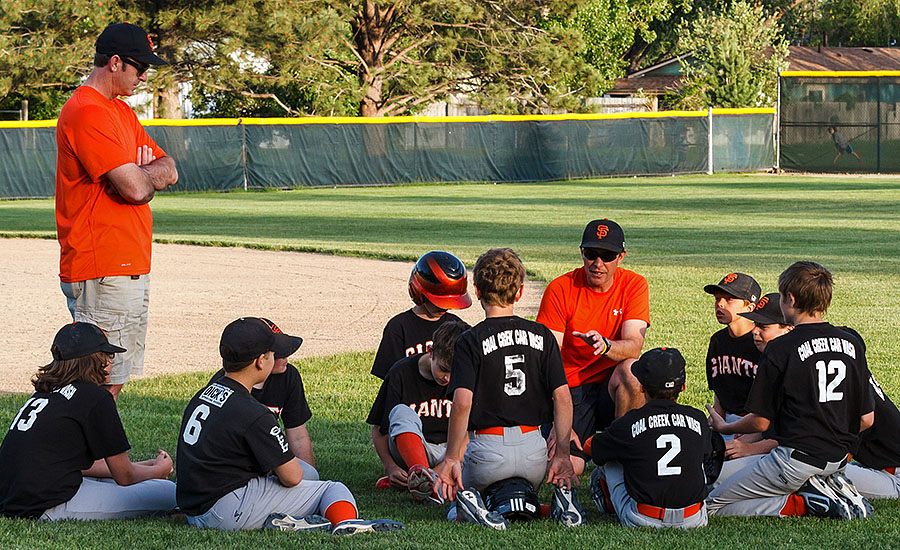 A "Future Giant" comes over to join the team -
mouseover image to see Jonah with the ball ;-)