First Baseball Game with my Sons
A rite of passage is taking yours kids (especially if they are boys) to a Major League Baseball Game. While I've been to a few with other folks, the first one that I alone took them (plus their friend Brendan) was to the July 29th, 2007 Colorado Rockies game versus the Los Angeles Dodgers.

Dirk (my 9-year old) has become quite the baseball fan in the last several months, and Kyle (age 6) has enjoyed it also. Dirk has been excited about a contest for a free suite from the local paper/YourHub.com ... but after almost two weeks of "good behavior", his reward was a game on me. I ended up getting tickets via Craigslist from a very nice woman in nearby Louisville - section 241, row 5, seats 9-12 (club level!) that are $41 apiece but we settled on $100 for the four-pack as she couldn't use them and "just wanted someone to enjoy them" ... and we did!

While I'm not much of a sports fan, this was a fairly exciting baseball game with a lotta scoring action and a frantic flurry by the Dodgers in the 9th inning to try to win. The Rockies finally won 9-6 with the go-ahead run at the plate striking out to end the game.

P.S. Since I enjoy taking pictures, another rite of passage is shooting sports events ... and this was my first Major League one. We were on the second level a little past third base ... so a bit away from the action and left-handed batters were preferred ... but I got a few good shots. Maybe next time I'll get a Press Pass and shoot next to the dugout from group level! ;-) Check out a handful of 'em below and/or watch a slide-show of all several dozen pictures here.
The view from our seats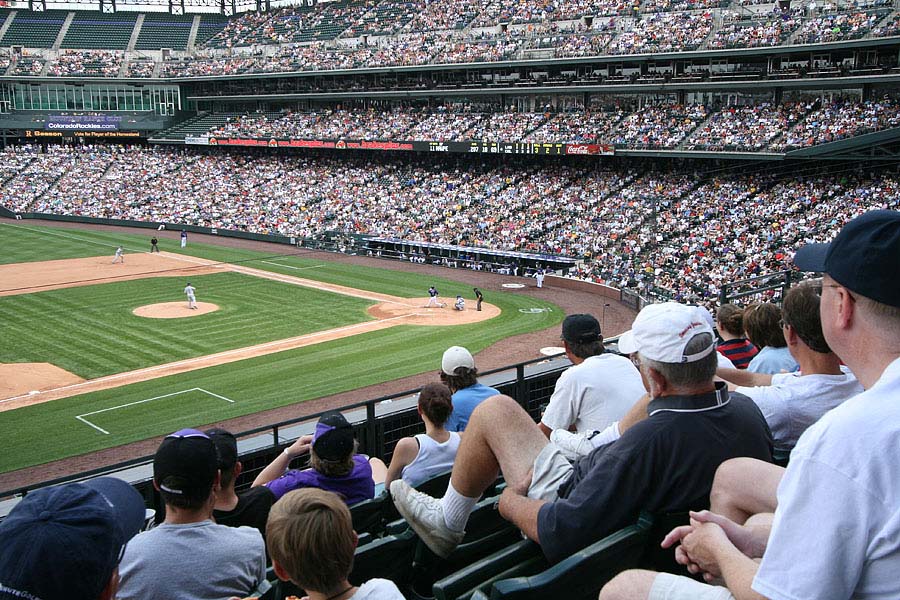 Dirk, Brendan, and Kyle practice the WAVE!
Rockies Mascot Dinger with paparazzi for the ceremonial first pitch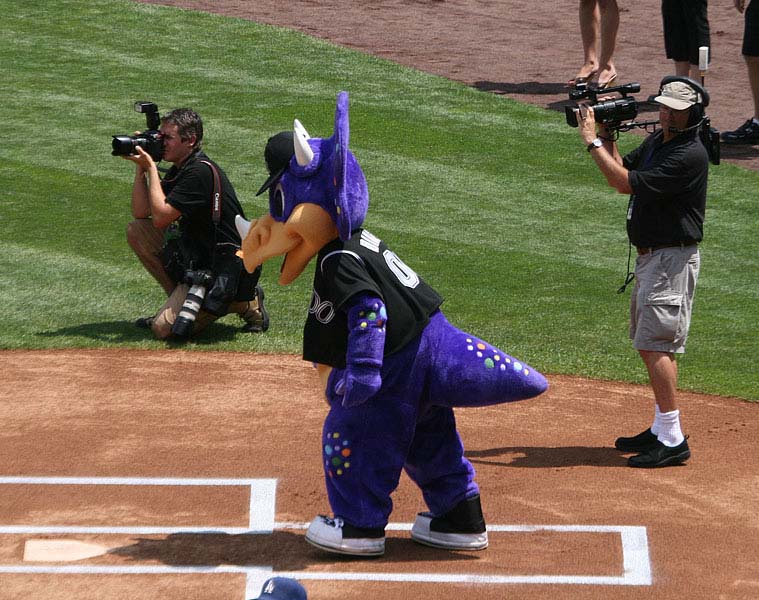 Color Guard presents flags before the game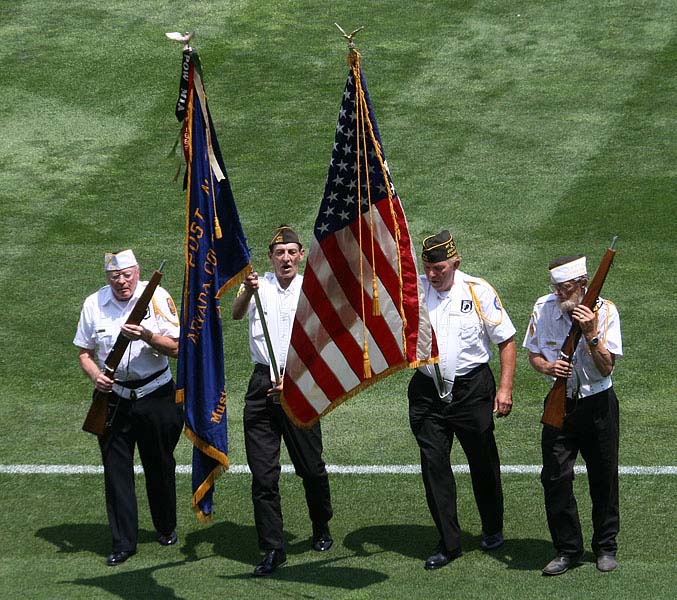 Not the Star-Spangled Banner, but America the Beautiful at the 7th inning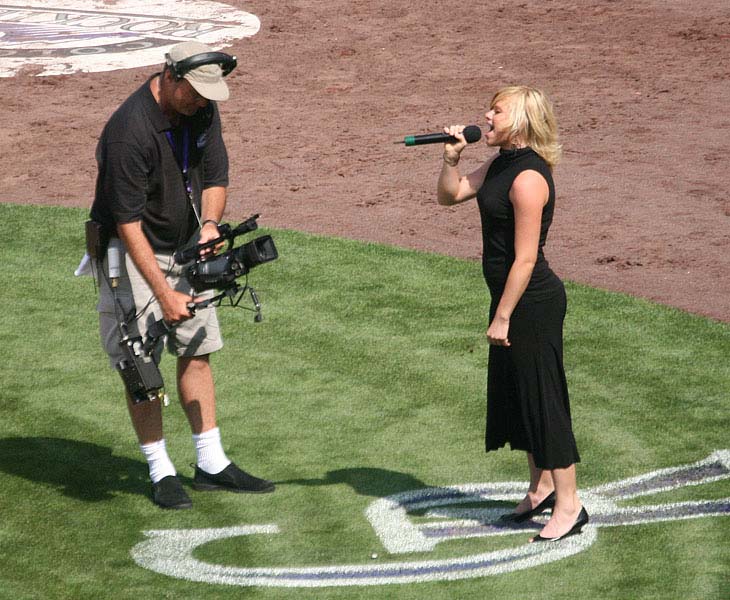 Motorcycle Race on the Stadium Screen provides entertainment between innings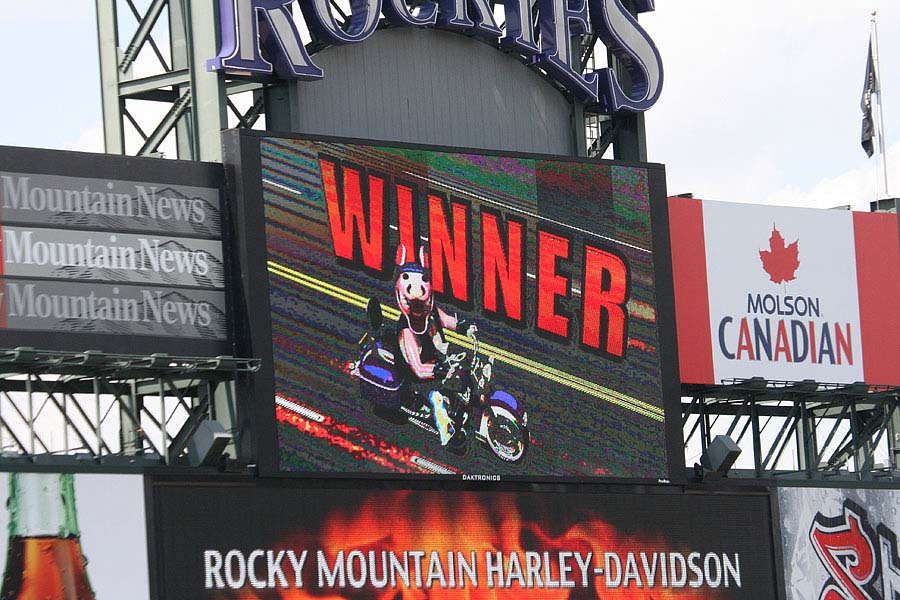 Warm summer day in Colorado ... but not excessively so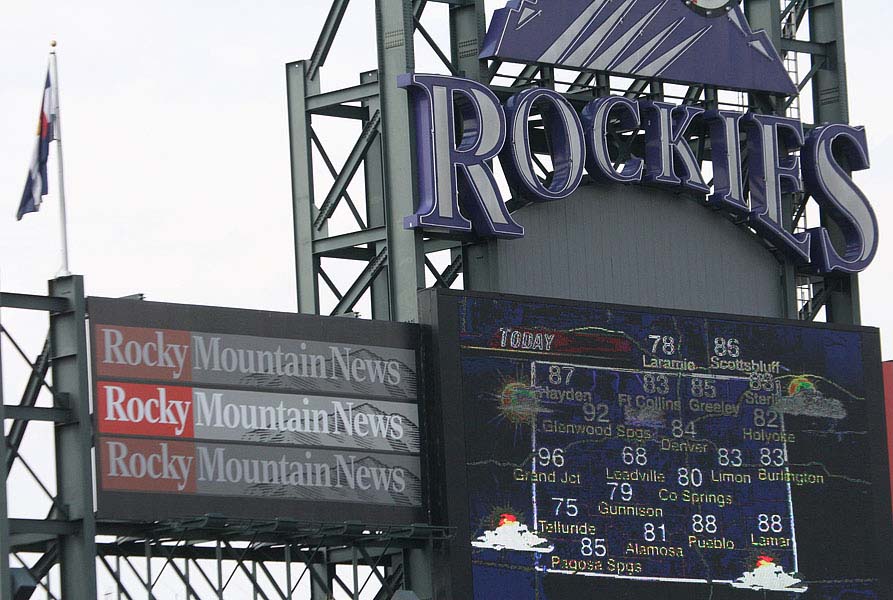 SAFE!!!!! One of many runs the Rockies scored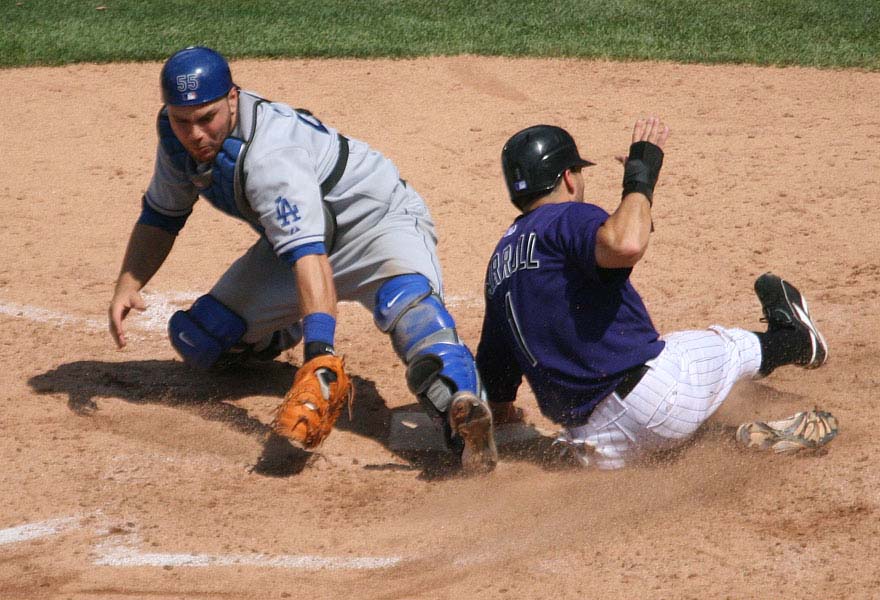 Dodgers put some runs on the board too ... including this home run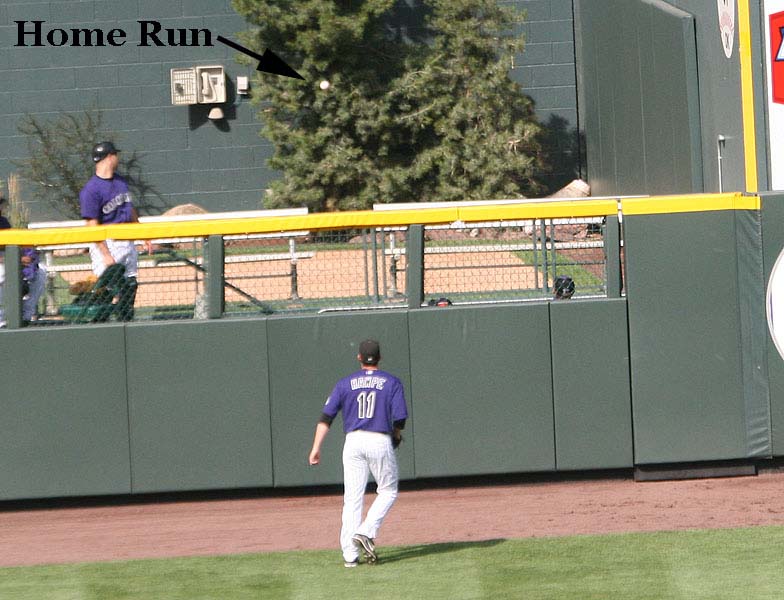 And here was a base hit up the middle from 'em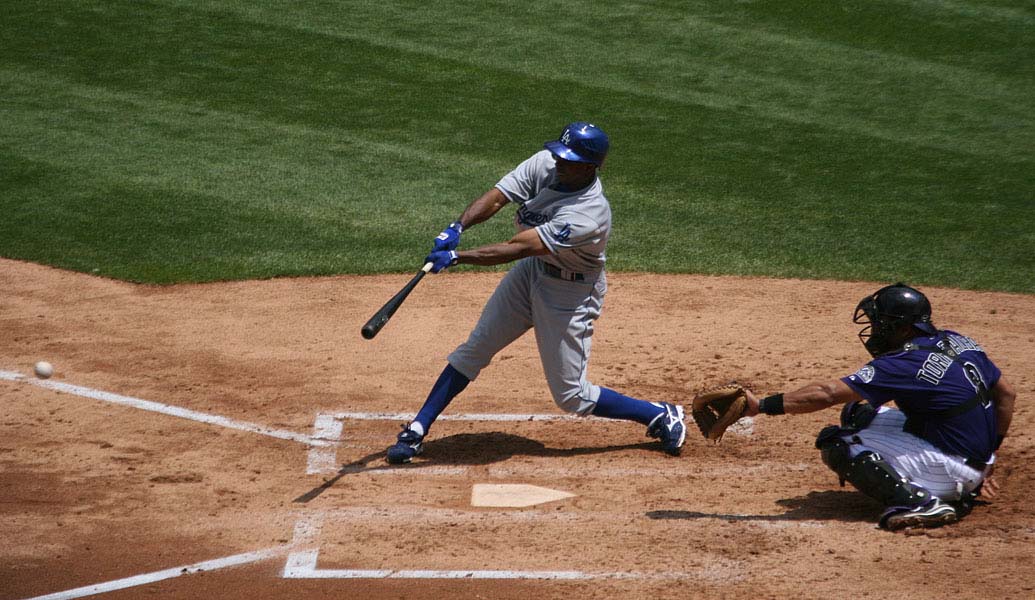 Our seats had a decent camera angle for left-handers ... FOUL BALL!
Fouls it off again - closest one to us was about 50 feet away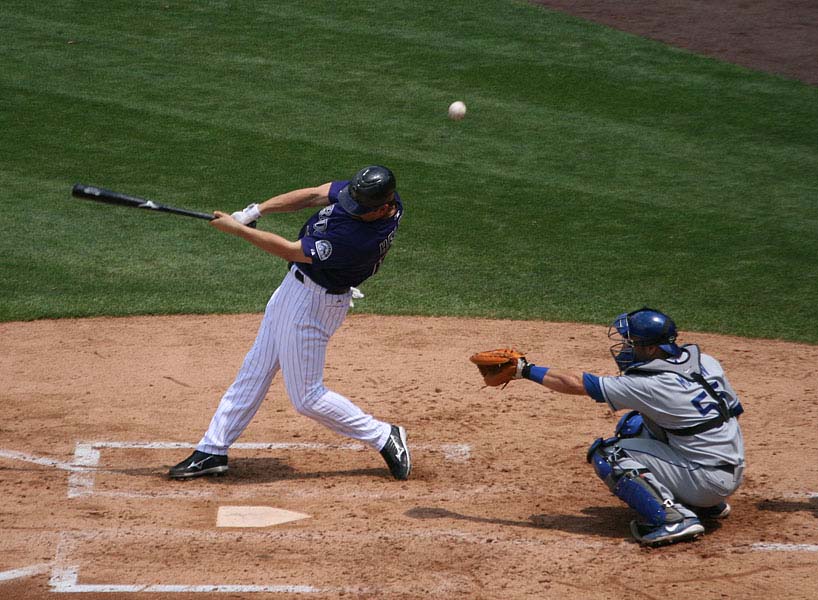 Finally connects ... but I recall this was a pop fly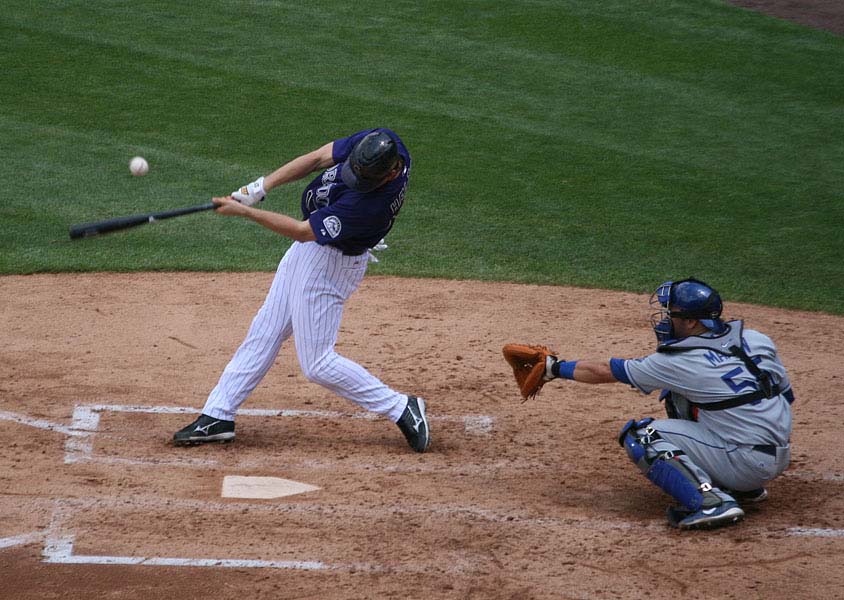 Foul Tip ... or Catcher misjudged the ball! ;-)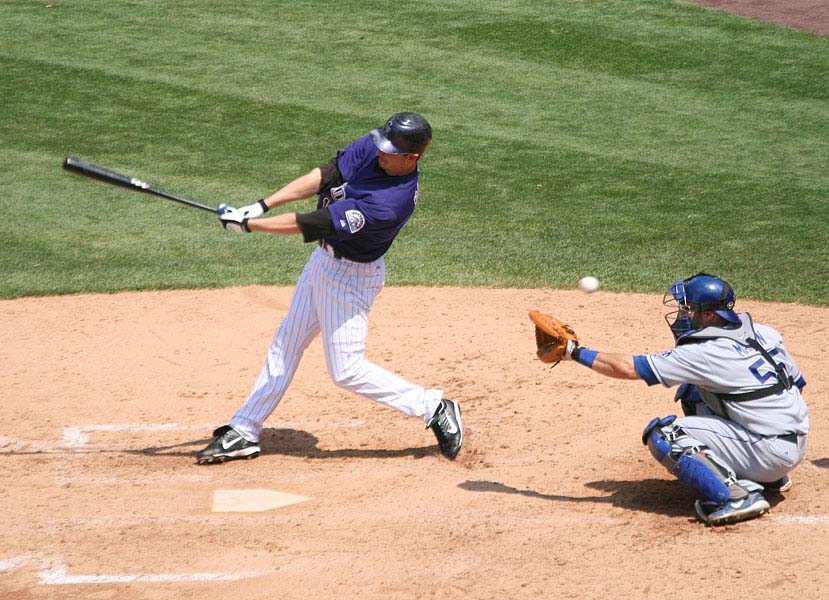 Rockies throwing some heat - fastest pitch was 97 MPH!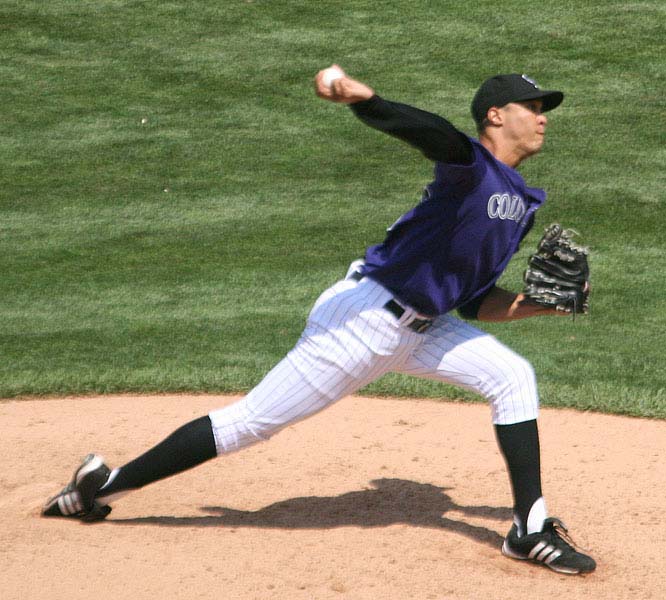 The complete set of several dozen pictures in a slide-show format are available by clicking here.