Alek Komarnitsky Boulder Ignite 7 Presentation
Alek talks about the "big trip down South" in front of a thousand people
Here's the 20 slides which were auto-advanced every 15 seconds in the presentation - 3X faster here
Use the controls to play, step, pause, slow-down, and/or speed-up the animation
| | | | | |
| --- | --- | --- | --- | --- |
| | | Frame Rate | | ... loading images ... |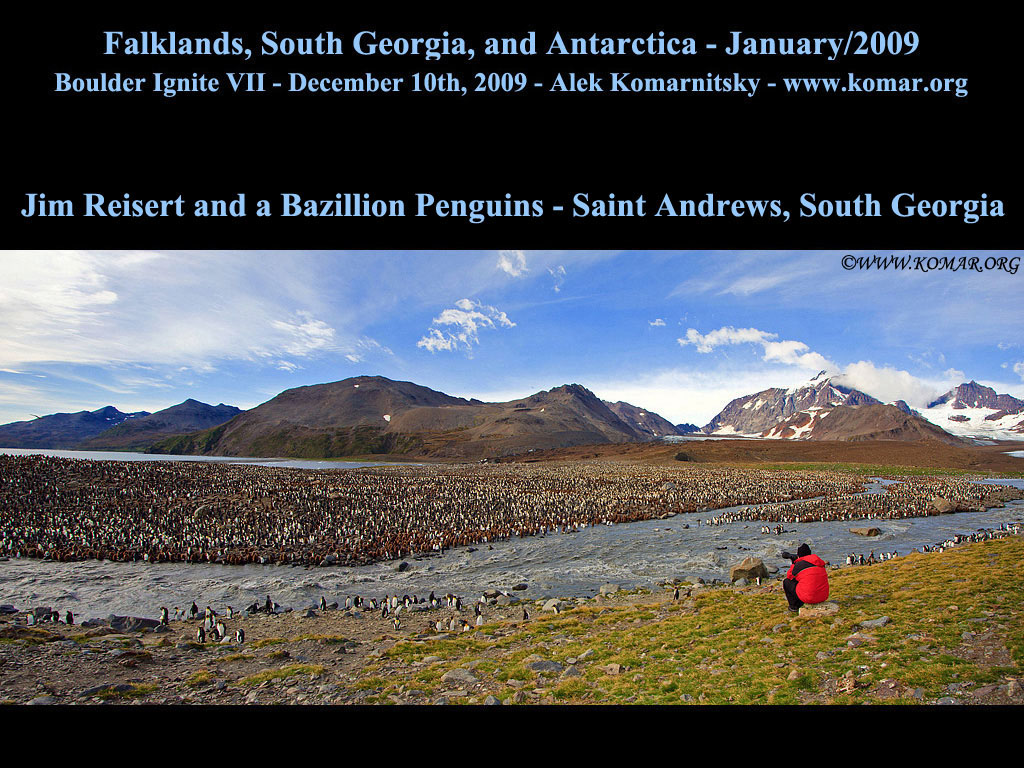 ---
Since I was speaking at this event, I didn't shoot a
"complete"
set of pictures, but here's a decent sampling of what happened.
The Boulder Theater is very, very dark - we're talking a dungeon! And since I didn't want to use flash, ISO was often pushed to 3200, and several times to 6400 and even 12800. So these pictures are a bit noisy/grainy, even with a
Canon 7D
and F/2.8 lens.
Boulder Ignite 7 on the big board - -
mouseover image to see closeup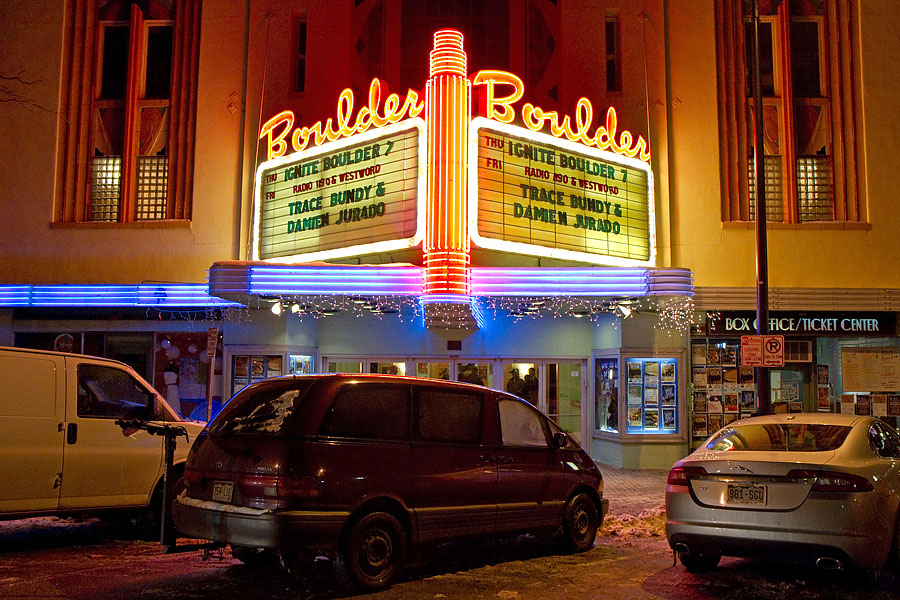 Boulder Ignite organizer Andrew Hyde being interviewed - CNN should have been there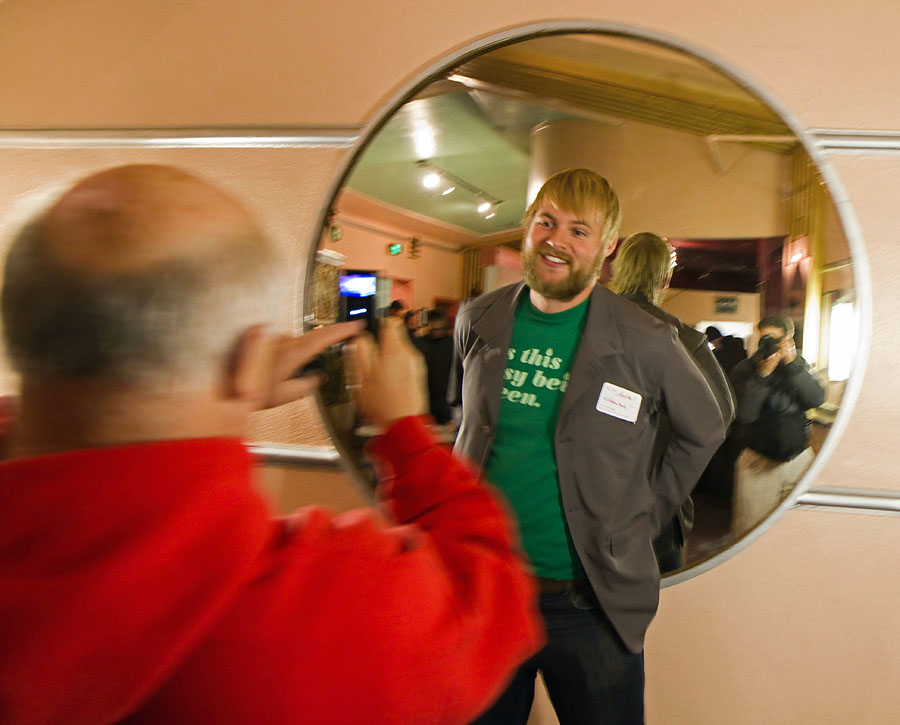 Crowd starts to fill up the Boulder Theater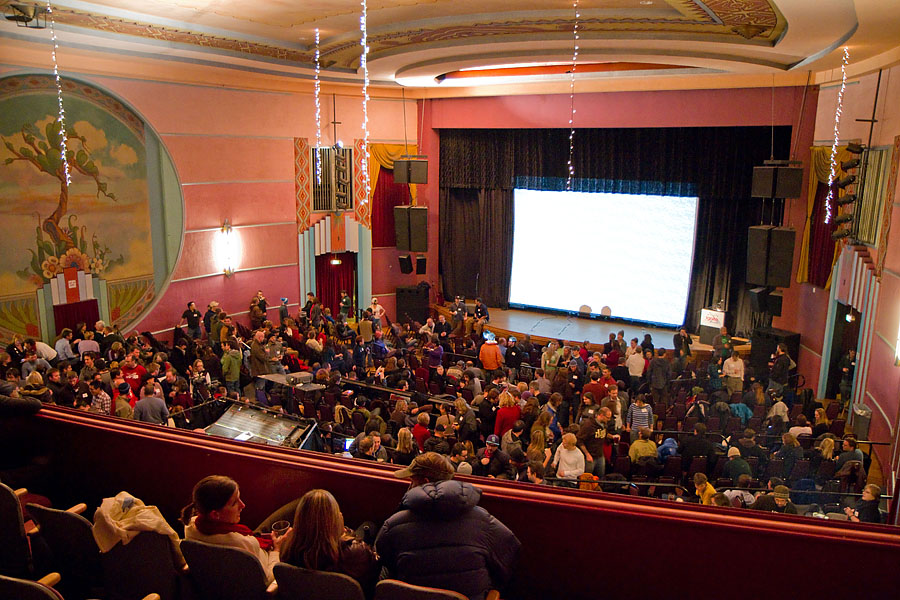 Benjamin Chait doing setup - he did an awesome job running the slide decks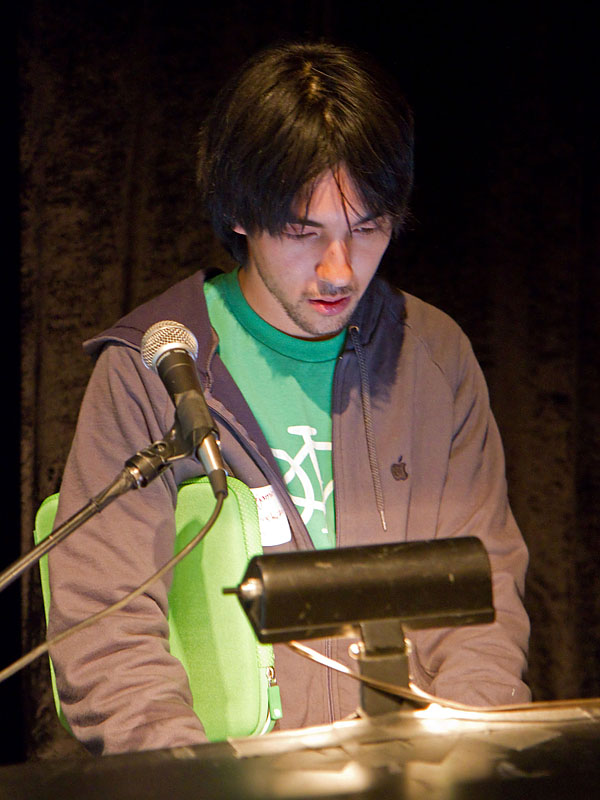 Craig Kendall videotaped the presentations - can't wait to see his excellent work
mouseover images for more pics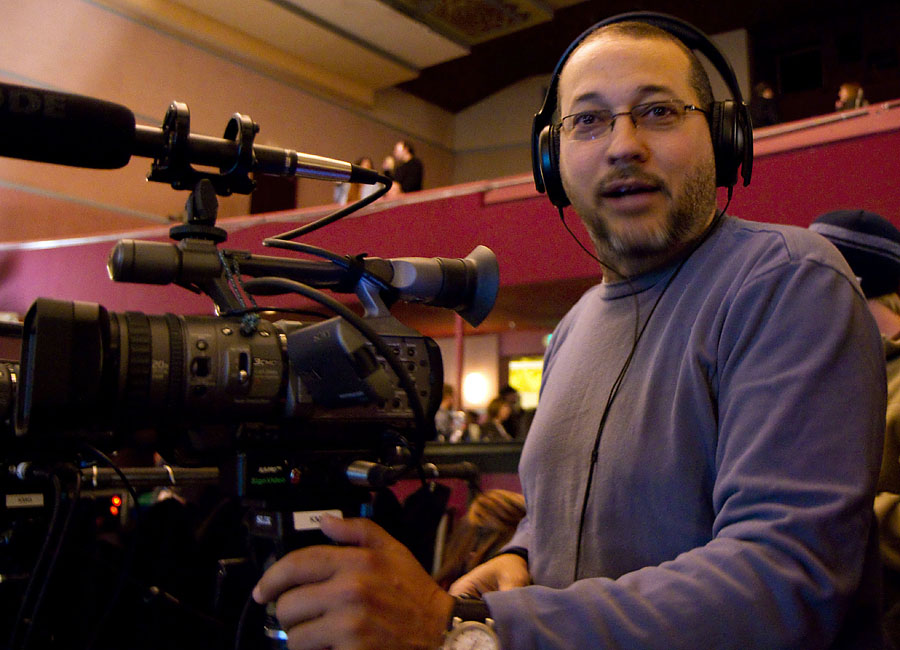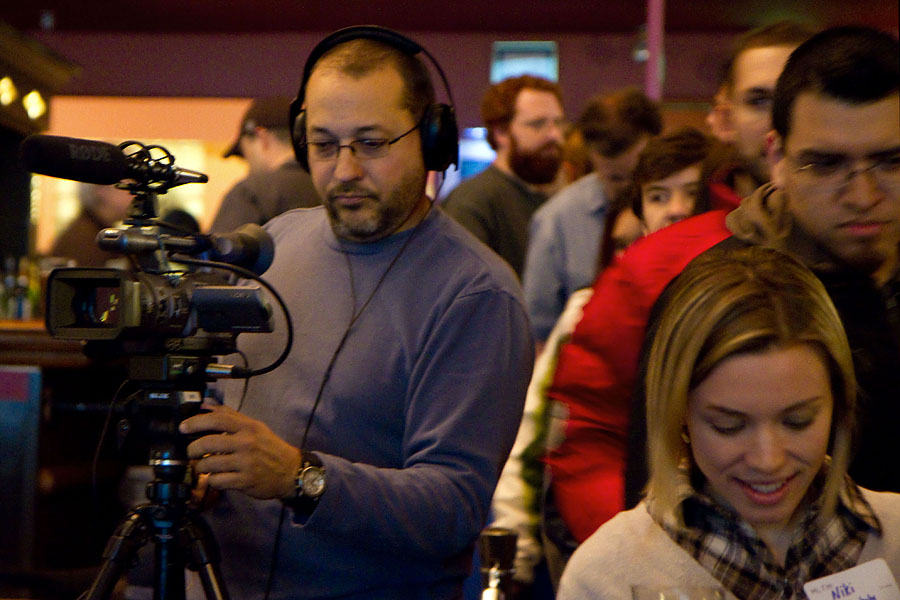 Andrew Hyde kicks off Boulder Ignite 7 - dude always has a smile on his face!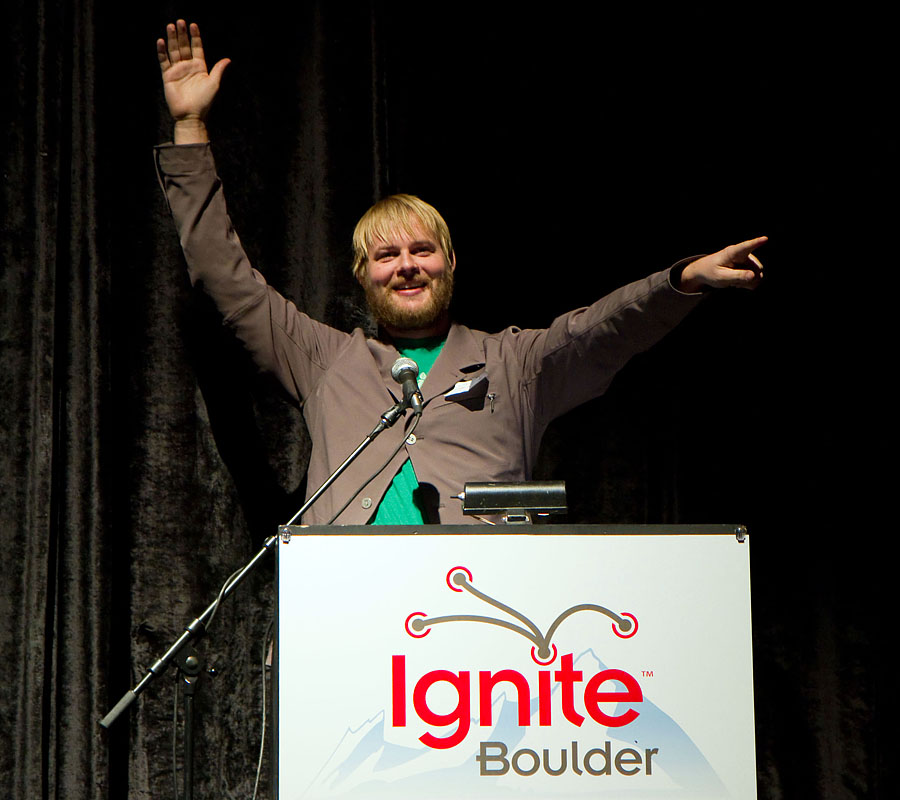 First speaker was Joel Gratz telling us when to call in sick for a powder day!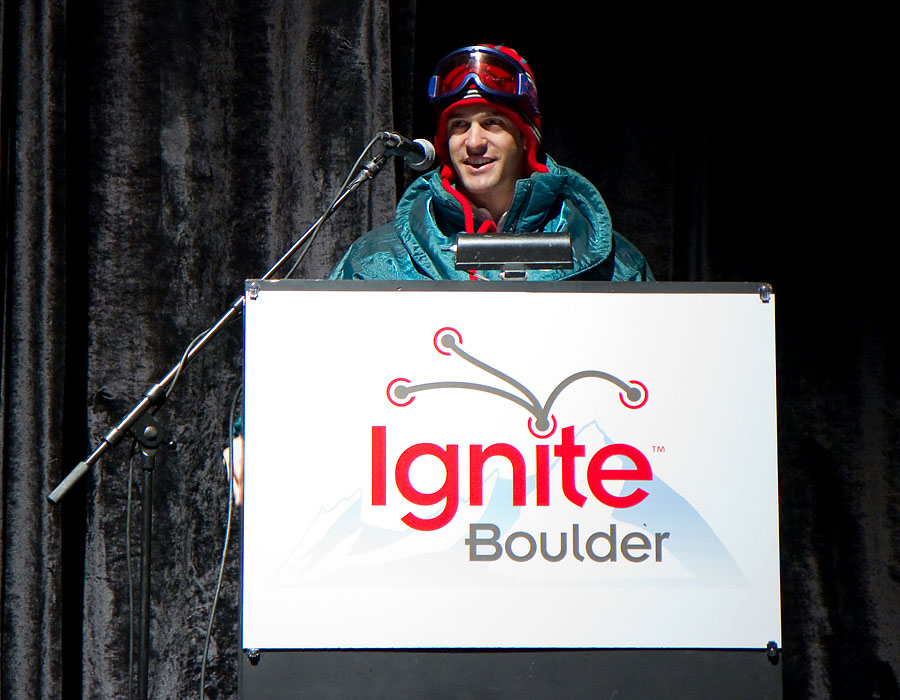 Behind the scenes, Benjamin continues to monitor the systems - worked flawlessly!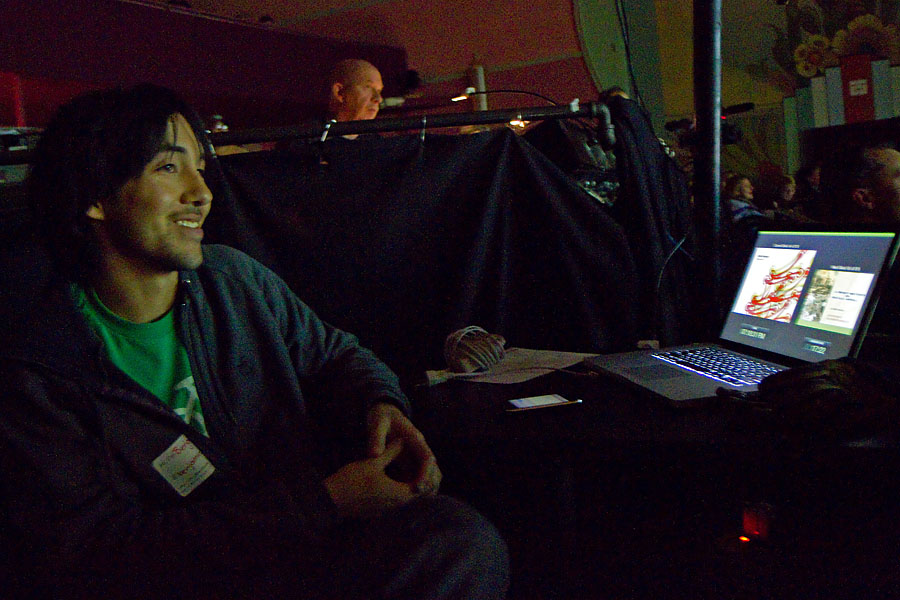 Nora Burns talks about dating with some hot pictures of "transition guys" ;-)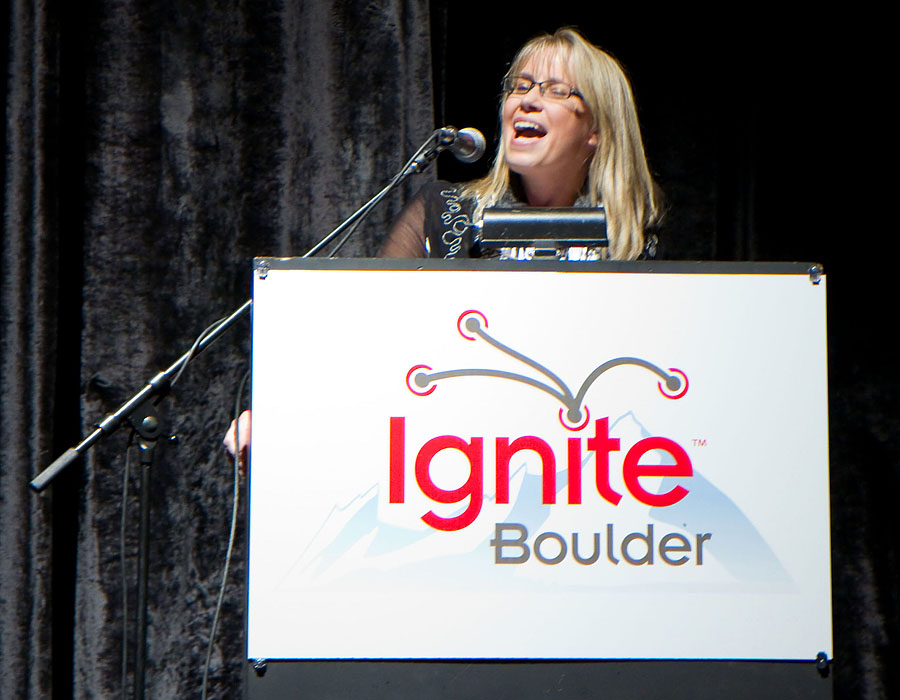 I presented just before Intermission - pictures from Jason Janelle and Jen Yu - thanks!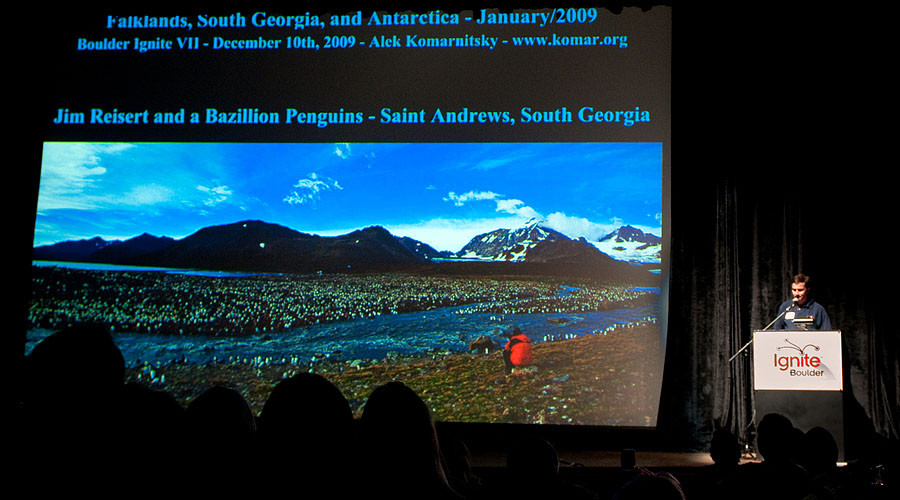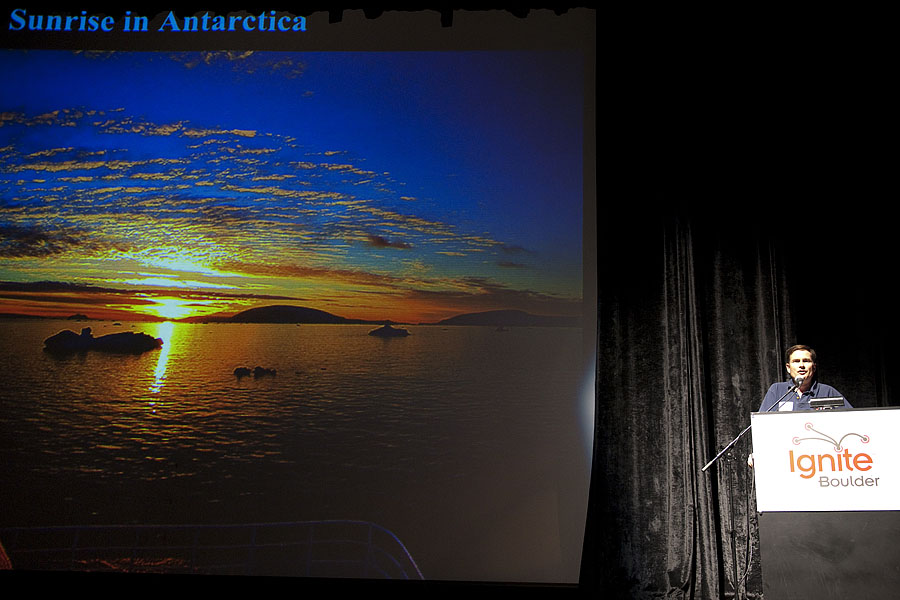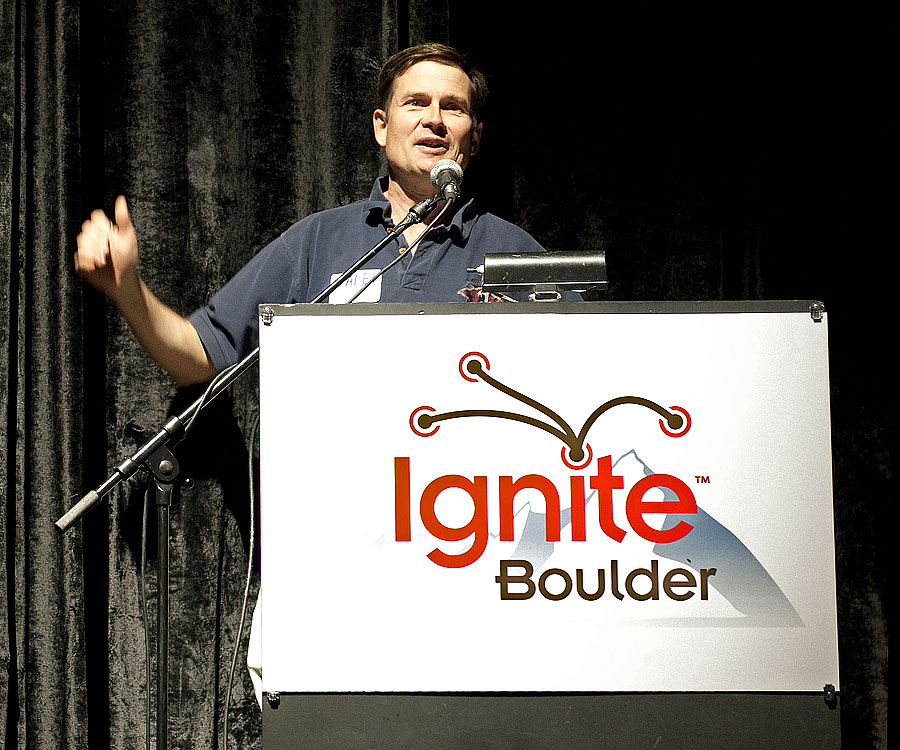 Intermission when some folks from the audience scored some very sweet iPod swag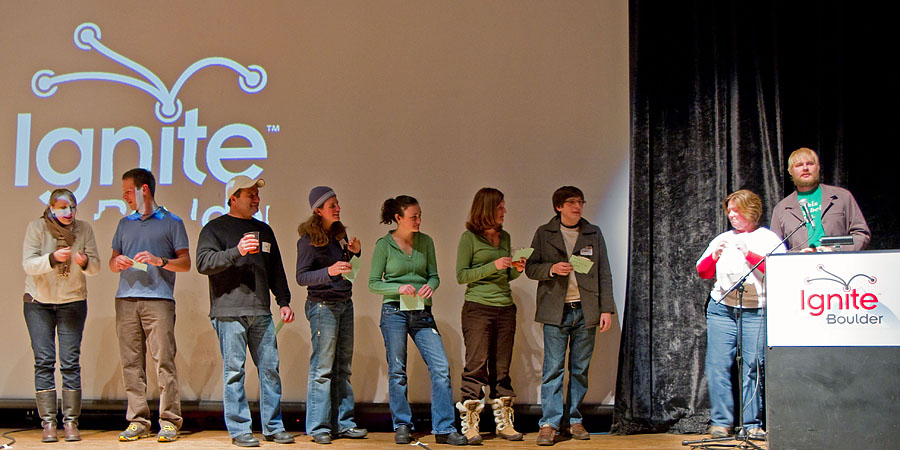 Some Boulder Ignite 7 attendees were posing for a Cell Phone, so I snapped this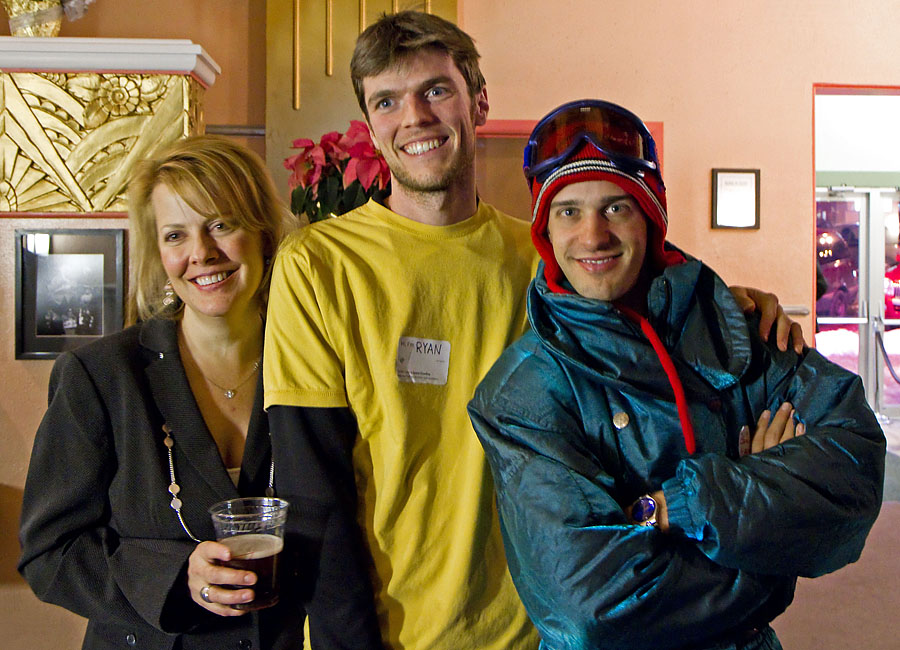 Andrew taking picture of the audience before we fire up for the second half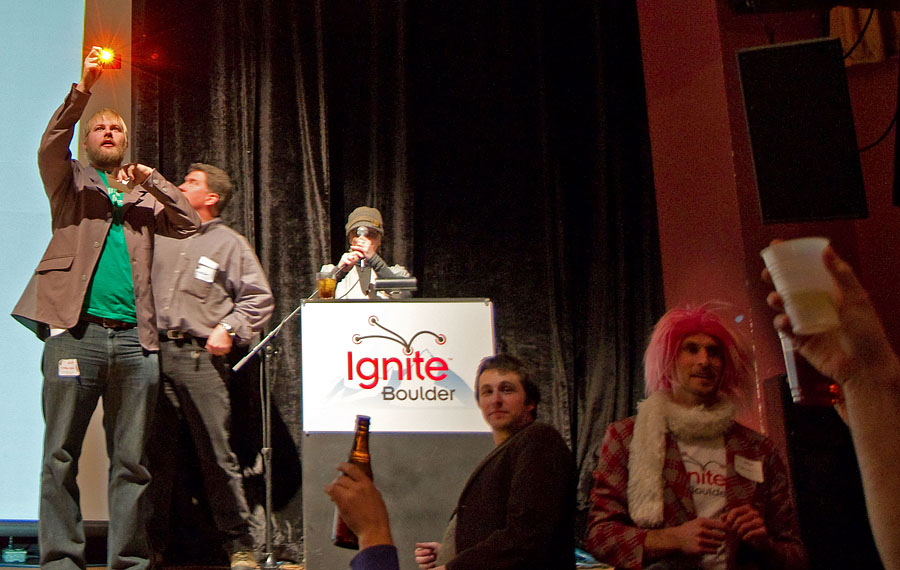 Paperazzi taking pictures of Kristina Wang
Jason Cole was passionate about his Red Sox!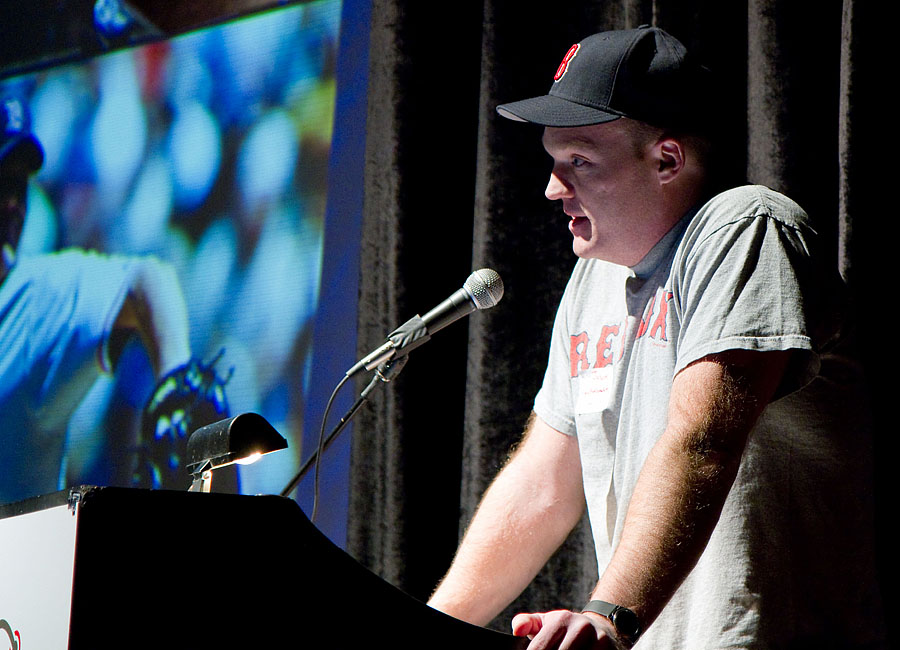 Craig continues to videotape in the dark theater - this is handheld 1/10s, F/2.8, ISO12800 and then pushed!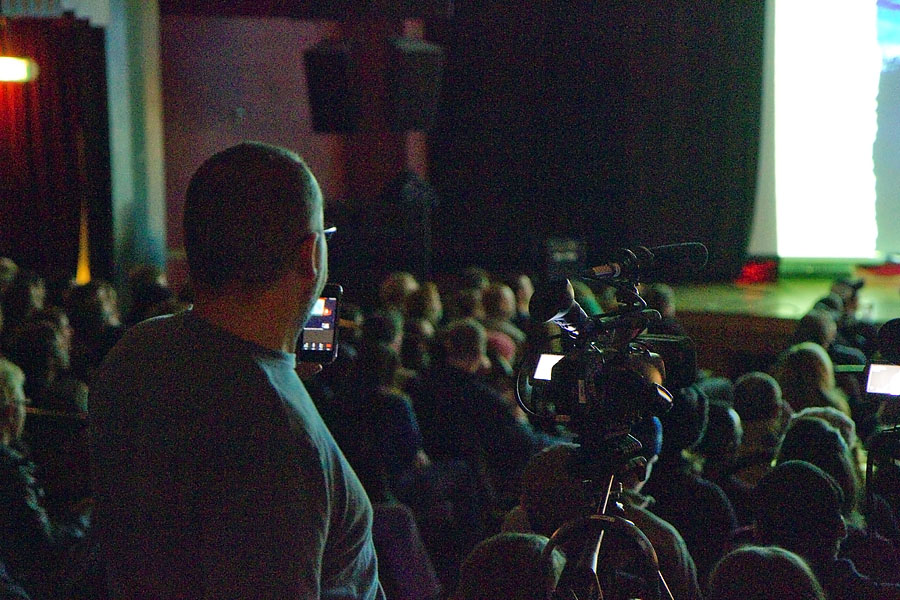 View from the upper balcony of the Boulder Theater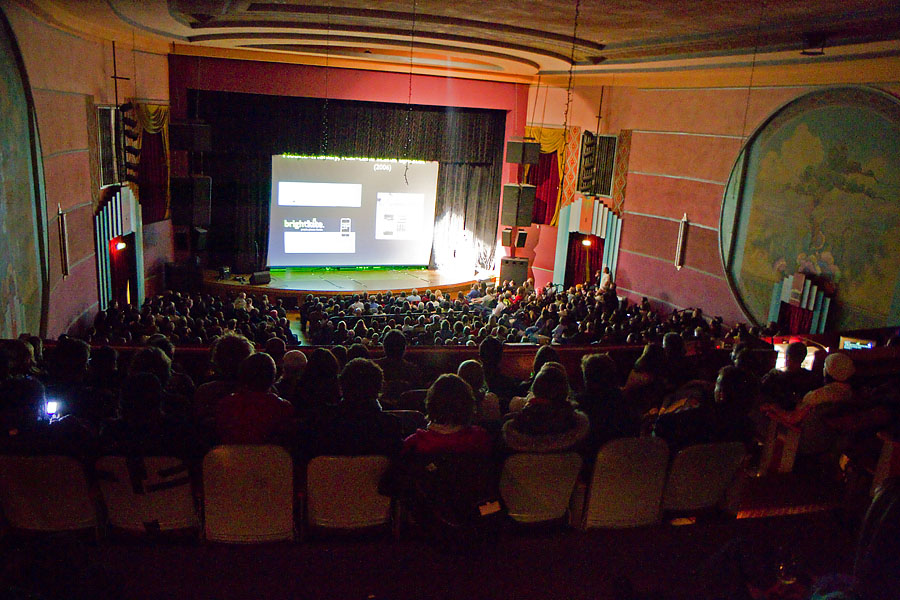 Boulder Ignite crowd - long exposure & high ISO pictures - quite the dungeon!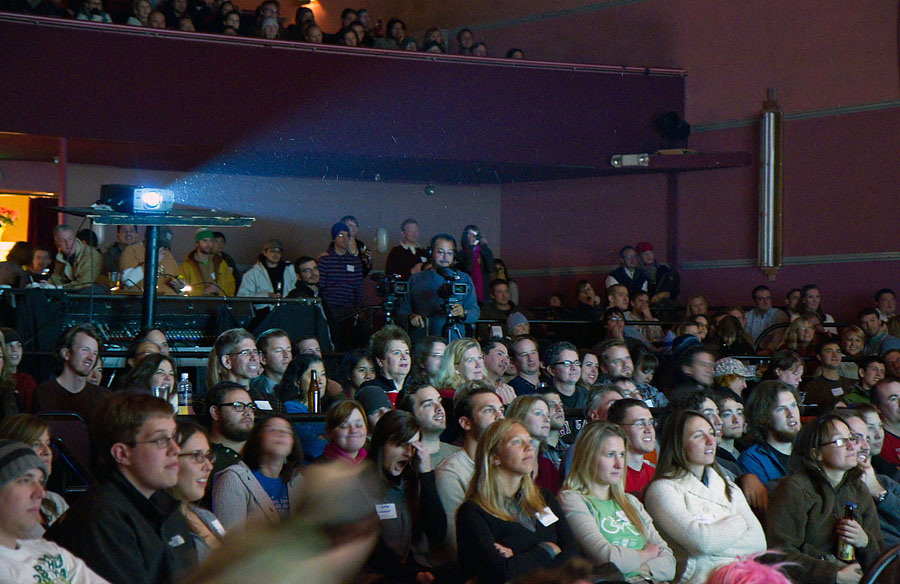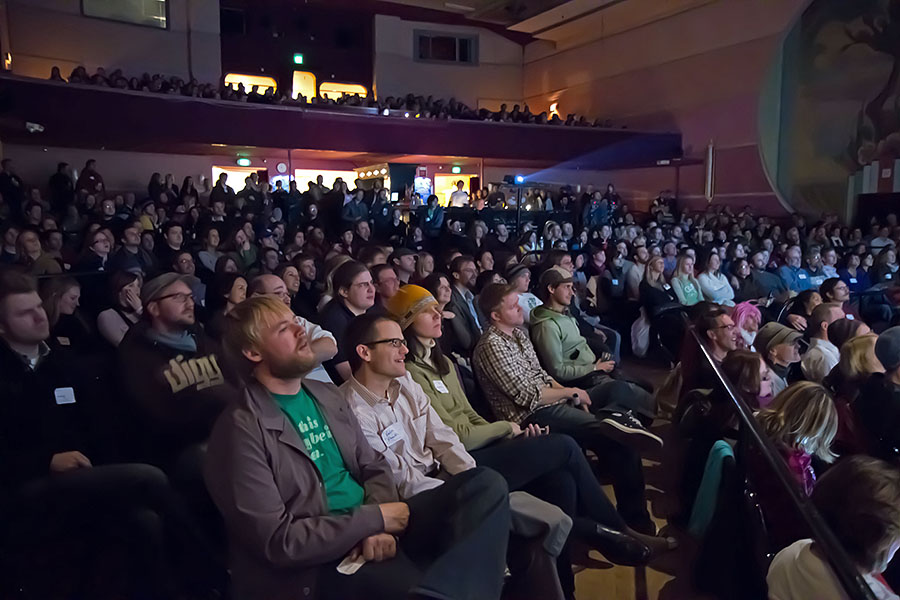 A white slide on the screen really lights up the audience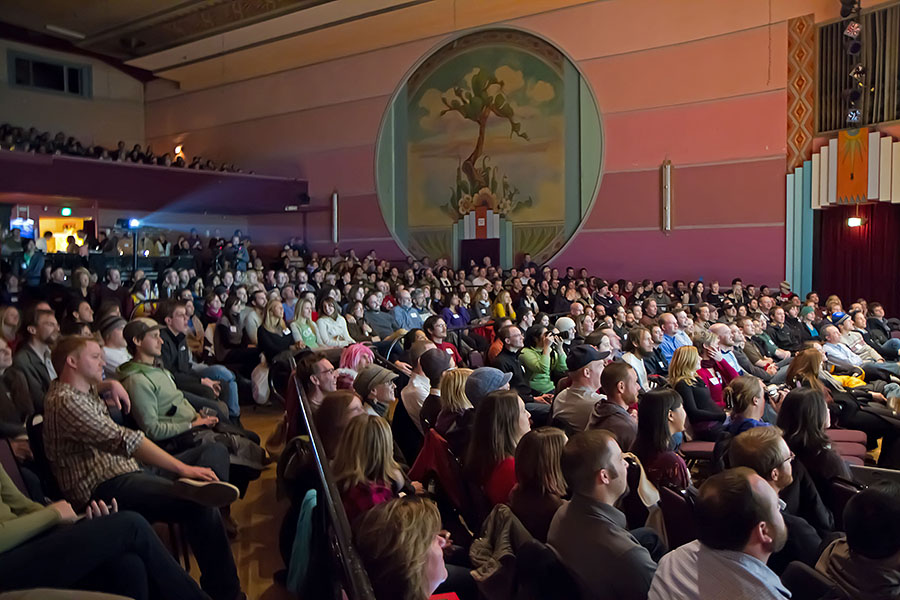 Boulder Ignite Organizer Larkin just before the end the great show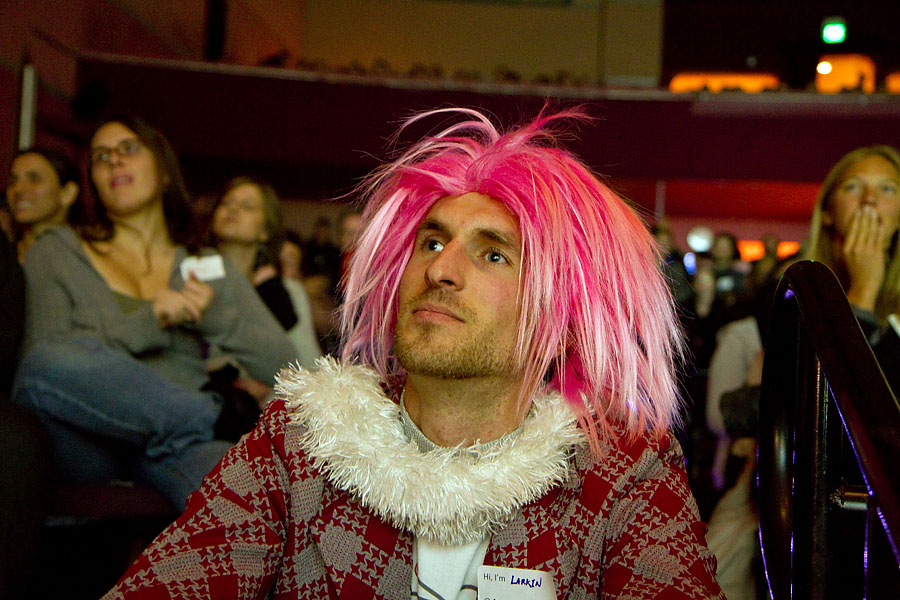 ---
A few pictures from the Boulder Theater the Friday before Boulder Ignite 7