Polar Star docked at Ushuaia, Argentina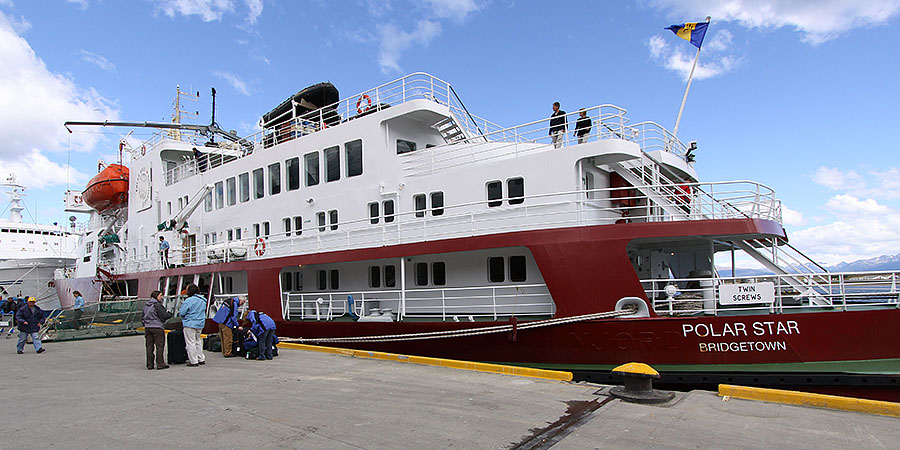 Close-up of the Polar Star showing their logo next to lifeboat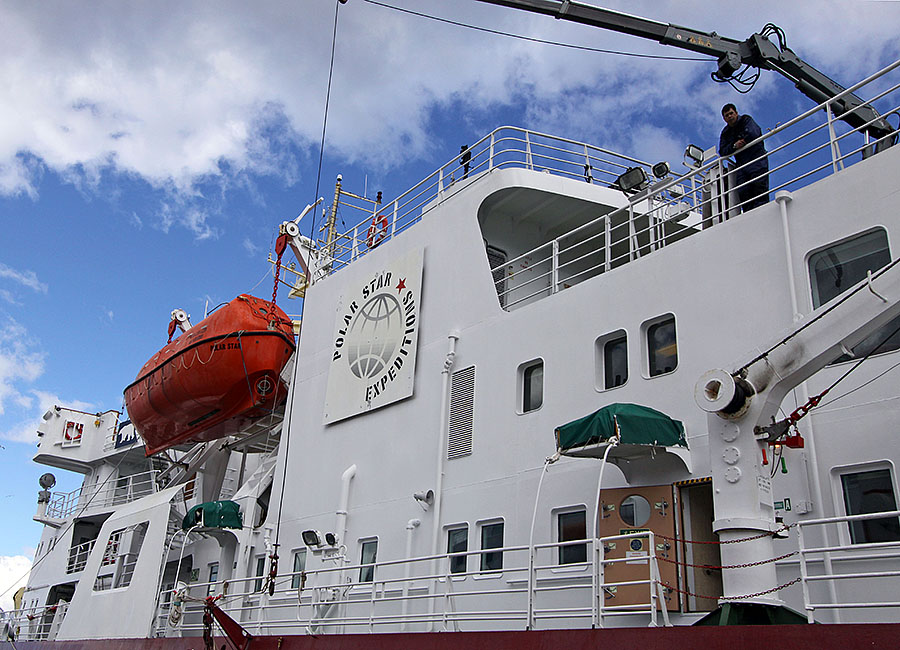 Some of the cabins have Queen Size Beds -
mouseover image for another view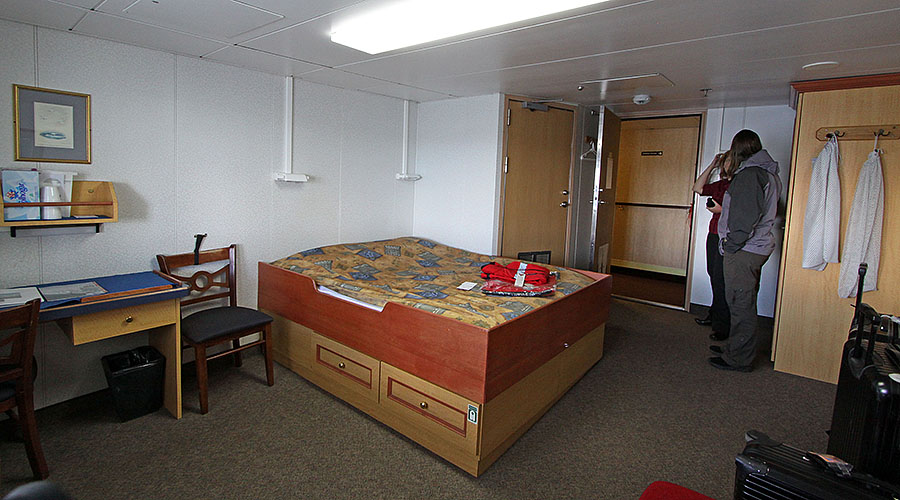 Polar Star Dining Room -
mouseover image for another view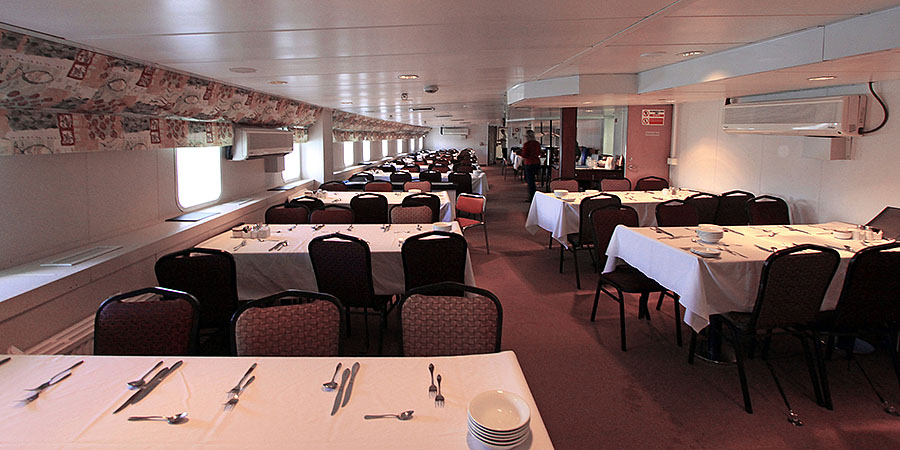 Nice bar - too bad it wasn't open so I could get a drink!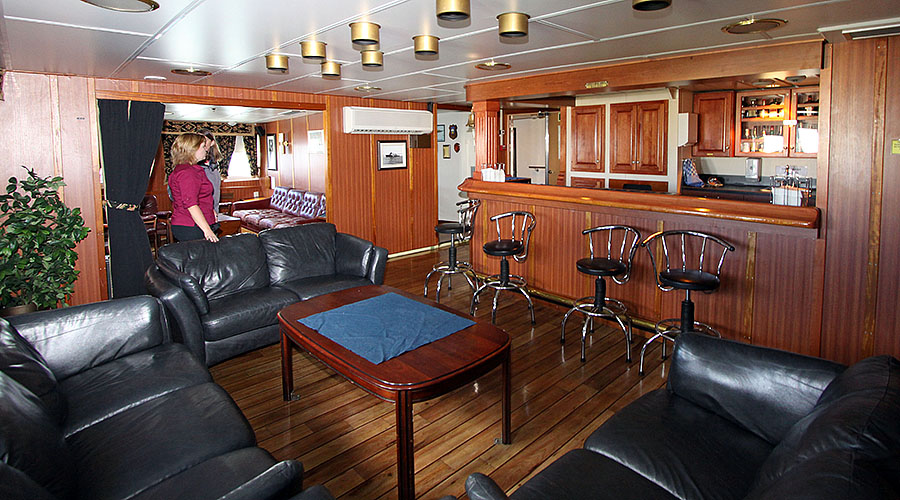 Lounge Area -
mouseover image for another angle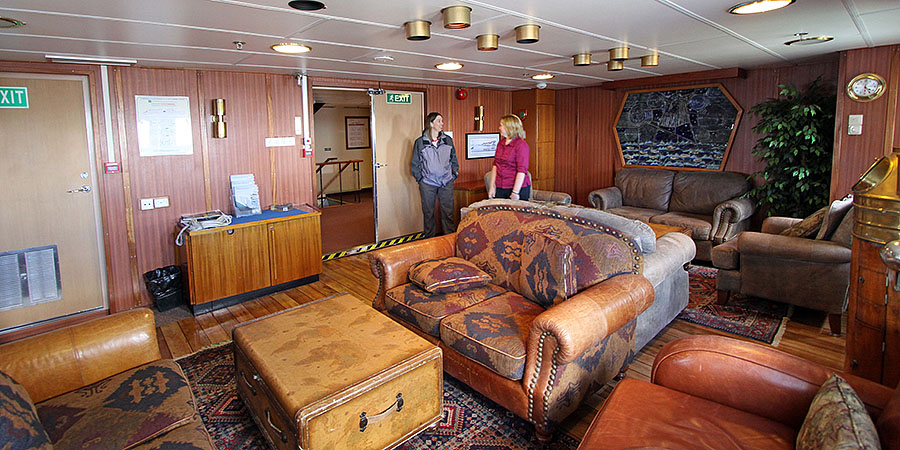 Nice Library with quite the Reading Table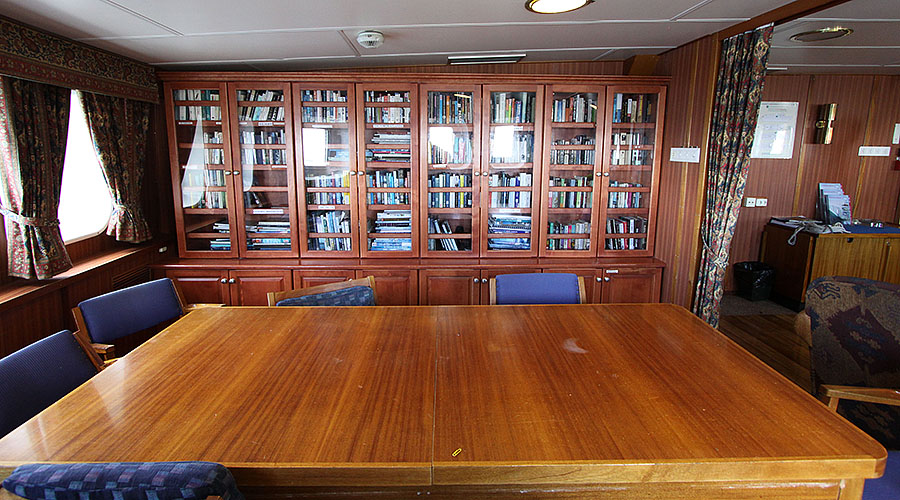 The Lecture Area is very airy and open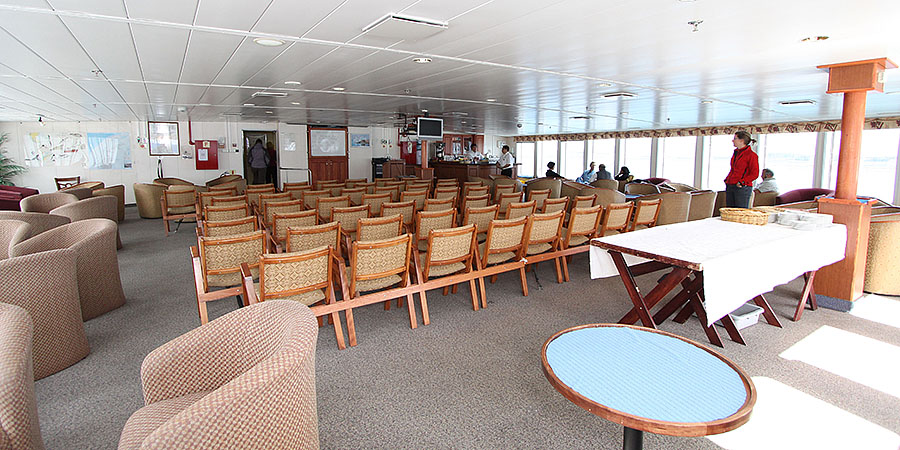 Lecture Podium ... or mini-dance hall! ;-)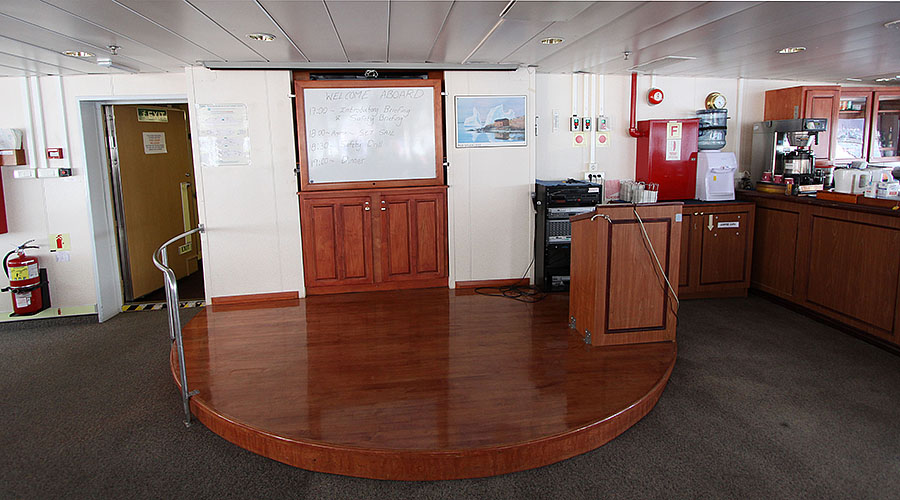 Workout room - be tough to do any dancing in here!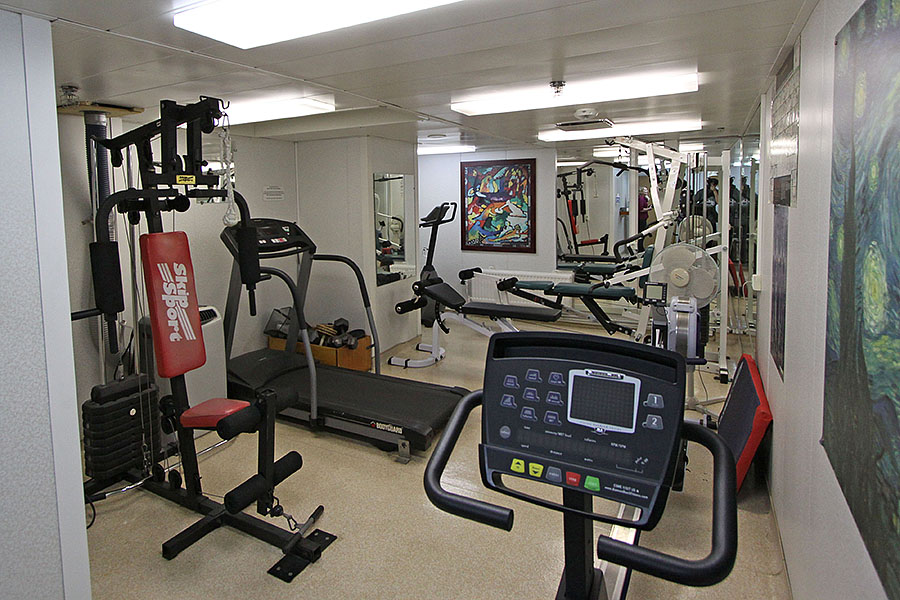 The Polar Star Bridge is open to passengers
Front/Bow view from the top of the Polar Star with Spirit of Adventure docked in background