With the score tied 8-8 and time running out, GRU teams B1 and B3 battled for the winning point. B3 (in grey) hucked a long throw downfield to the end zone where Shauna and Ben attempt the game winning catch as Doug (in red) applies some "D." Unfortuntately, there was some accidental contact, and Shauna came down hard. The game ended up tied as GRU'ers helped Shauna off the field and she ended up with a slight concussion ... but according to her husband Ray, will be back to normal in a few days with a bit of rest. He also added that they'd love to see pictures of the crash and
"put 'em up for all to see"
... so here they are. I only squeezed off four shot at three frames/second; but a lot happens in that short amount of time! Some photography notes are at the bottom of the page and
click on the images to see the high-res 10 mega-pixel originals.
I think this clearly captures the competitive fire at GRU as despite two (bigger) guys battling her for the disk, Shauna didn't back down for a second; hats off to you and very glad to hear you are OK. More frisbee pictures from that day here.
Frisbee is about 10 feet above 'em in the top-right. Doug (in red) in front, Ben in the middle, and Shauna in back.
Frame #2: Lotta limbs are flying all over in this picture!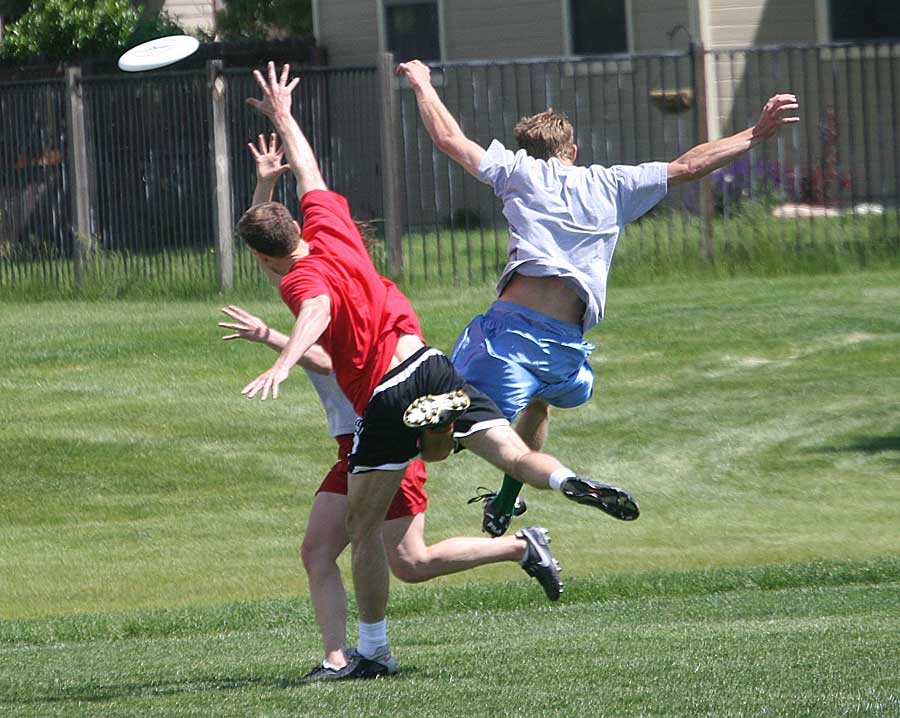 Did anyone ask Doug how he felt after THIS?!?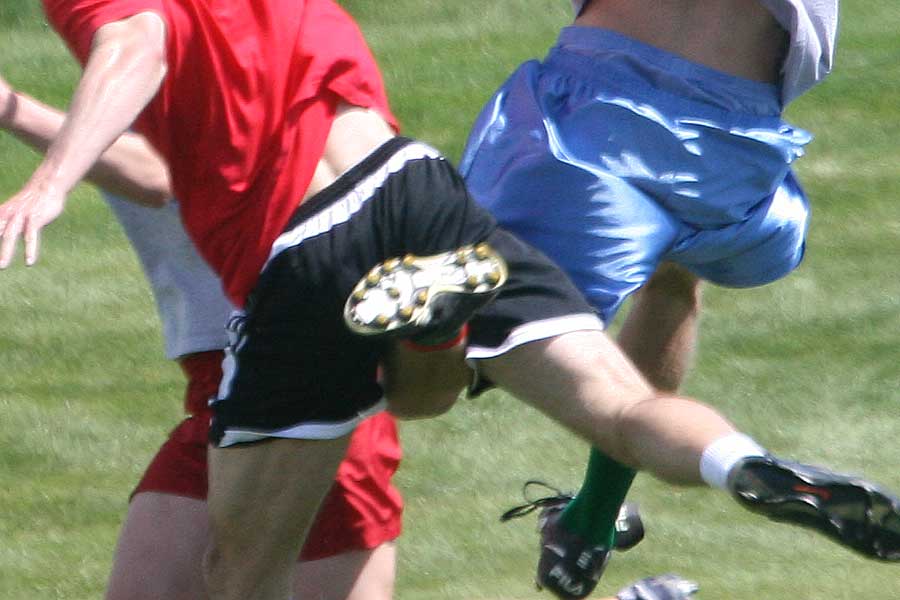 Frame #3: Everyone starts to scatter ... even the frisbee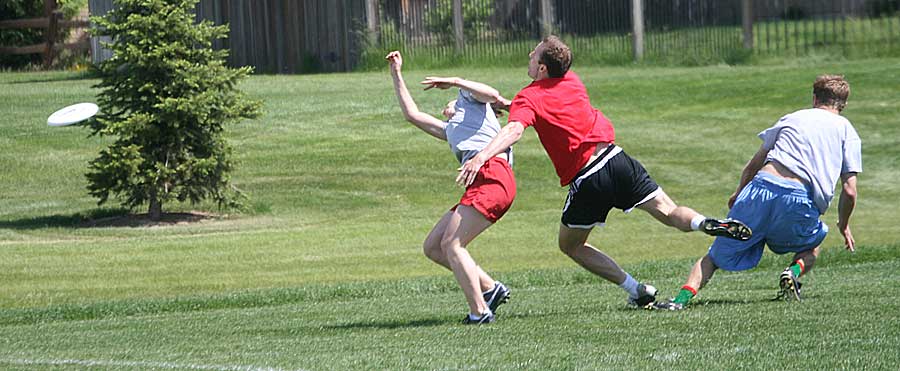 Frame #4: Shauna and Doug both come tumbling down onto the grass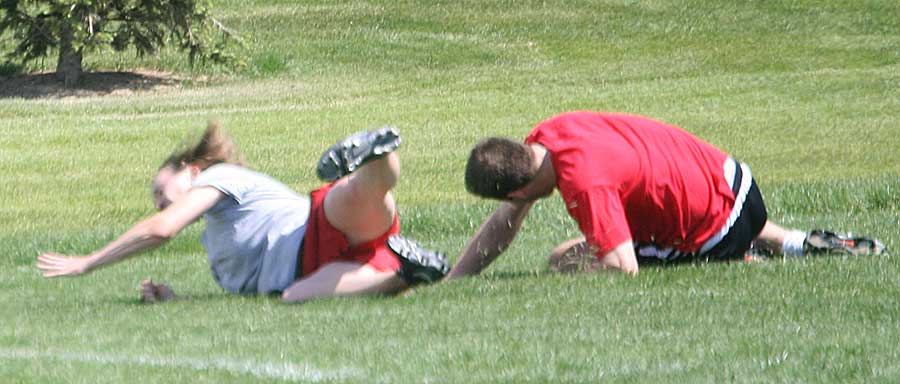 Shortly thereafter: both teams gather around to render assistance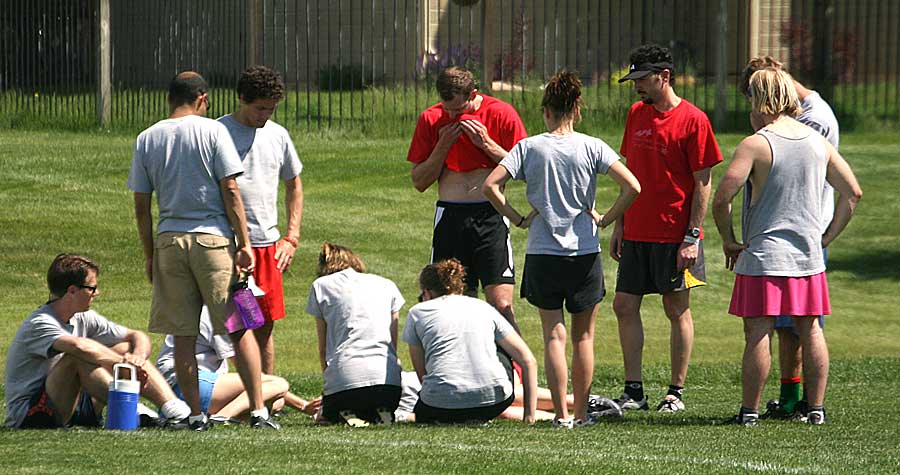 For the photo-hounds out there, these pictures were shot with a Canon Rebel XTi DSLR using a 70-300mm lens. I was probably about 200 feet away, but the 480mm effective zoom brings you a bit closer in! Note that it also compresses things and makes 'em look closer. I don't remember moving the barrel, but while the first shot was at the full 300mm, the subsequent three were at 285mm. Using aperature priority of f/5.6 at ISO 400 with the camera selecting shutter speeds of 1/1000 except for last which went to 1/800. Manually over-exposing a third of a stop and using center-point auto-focus with AF Servo tracking - note in the fourth frame, it missed a bit. A good photographer would have kept shooting, but I said
"ouch, that's going to hurt"
and stopped.