GRU Frisbee on 2008/11/02
Fall has arrived and even though I'm getting up there in the years, I signed up for another fun season of Ultimate Frisbee. The Canon 40D (w/55-250 lens) used for these shoots 6.5 frames/second ... so I included a few sequences of the action. I didn't have time to do a whole lot of image editing, but figured some might enjoy these pictures ... so GAME ON! ;-)
Big Mike goes up high in a crowd for the disk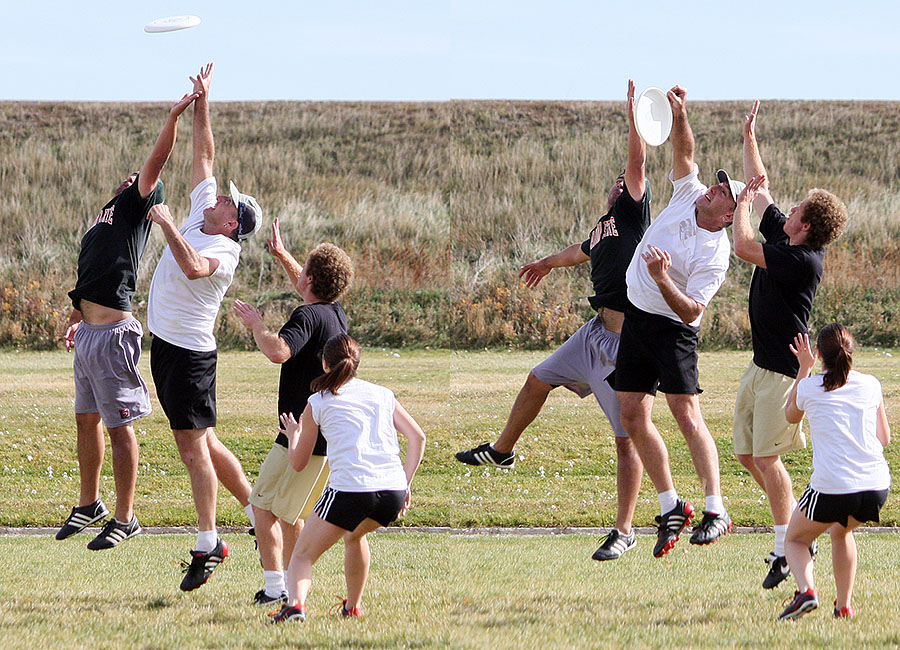 Great second effort - darn close!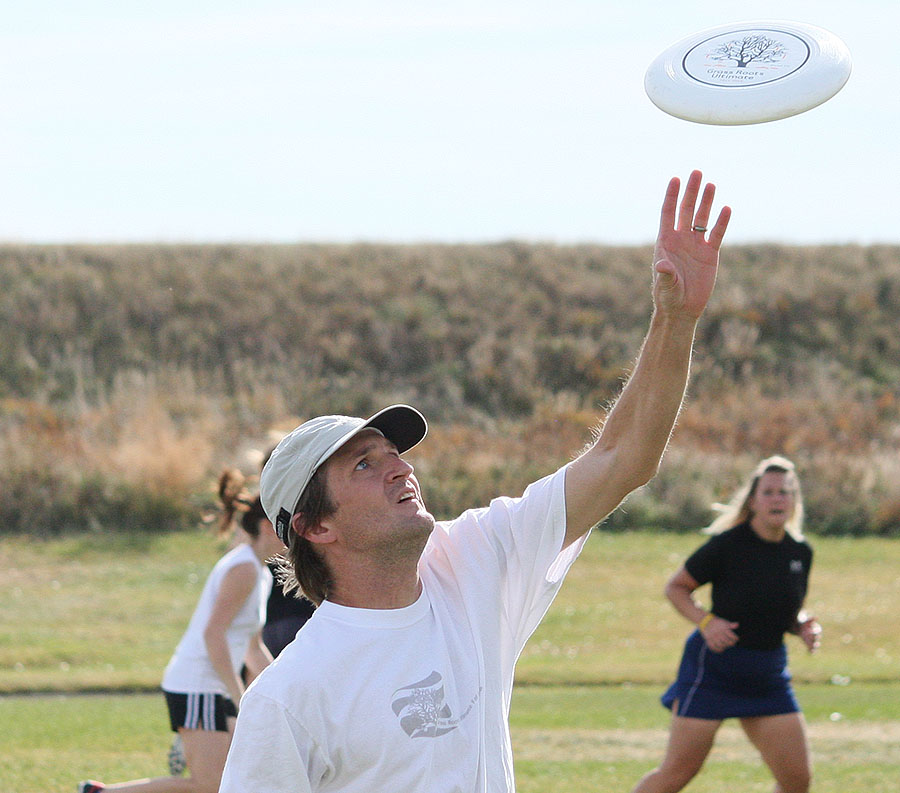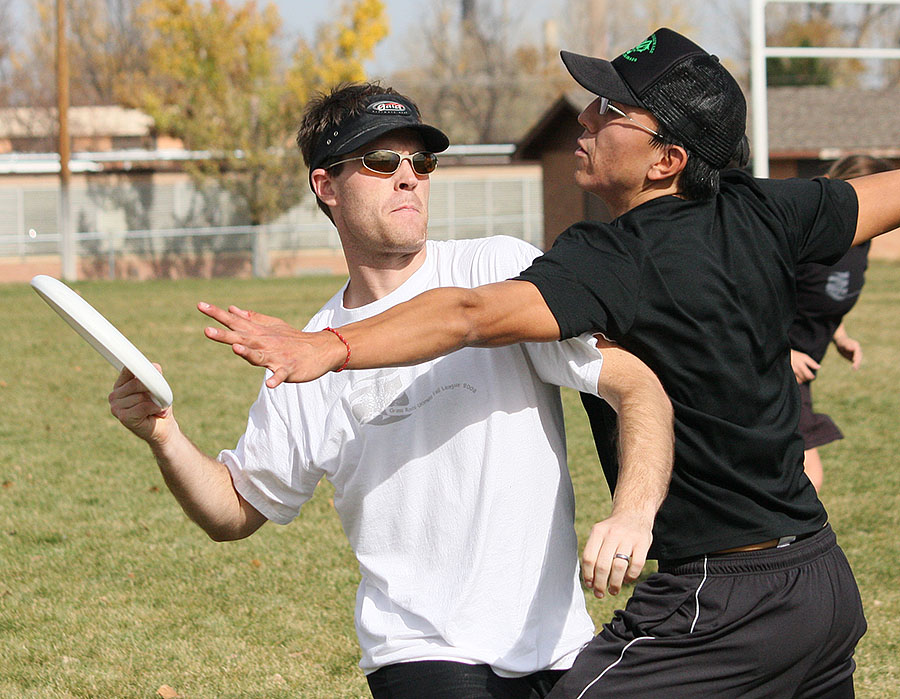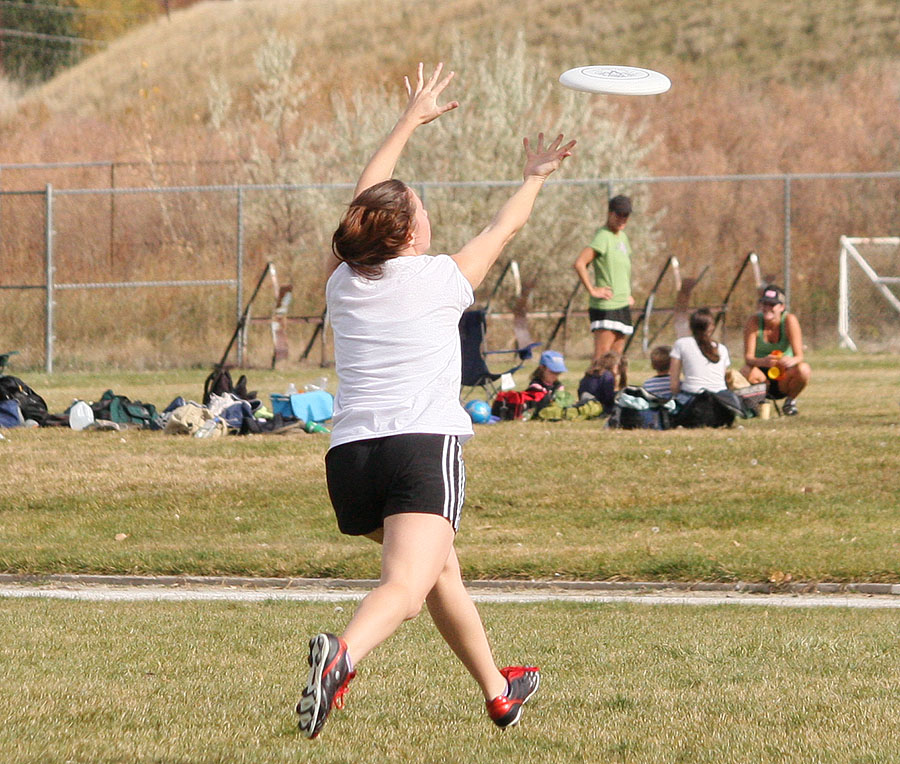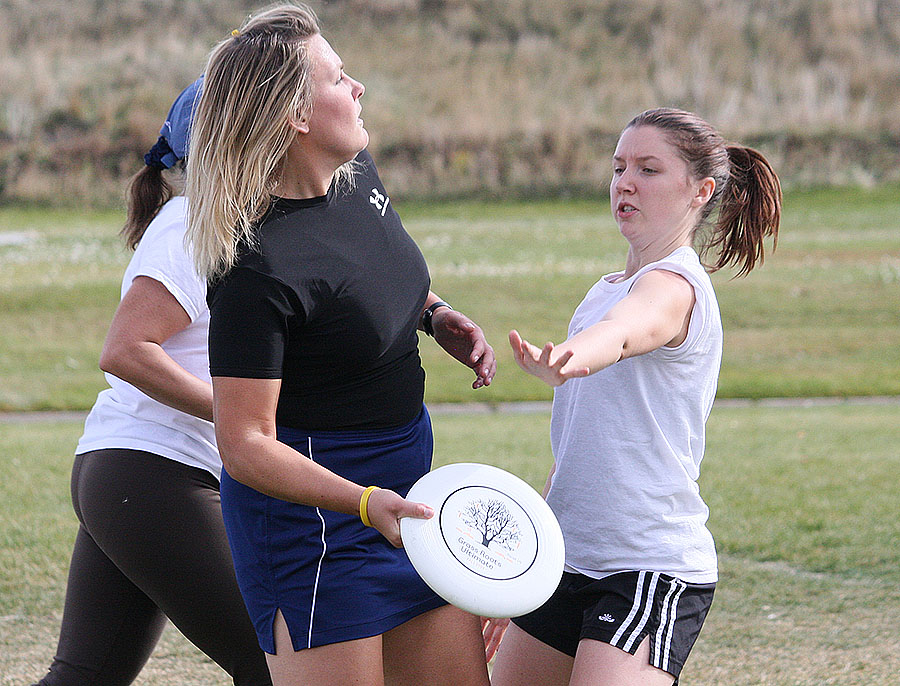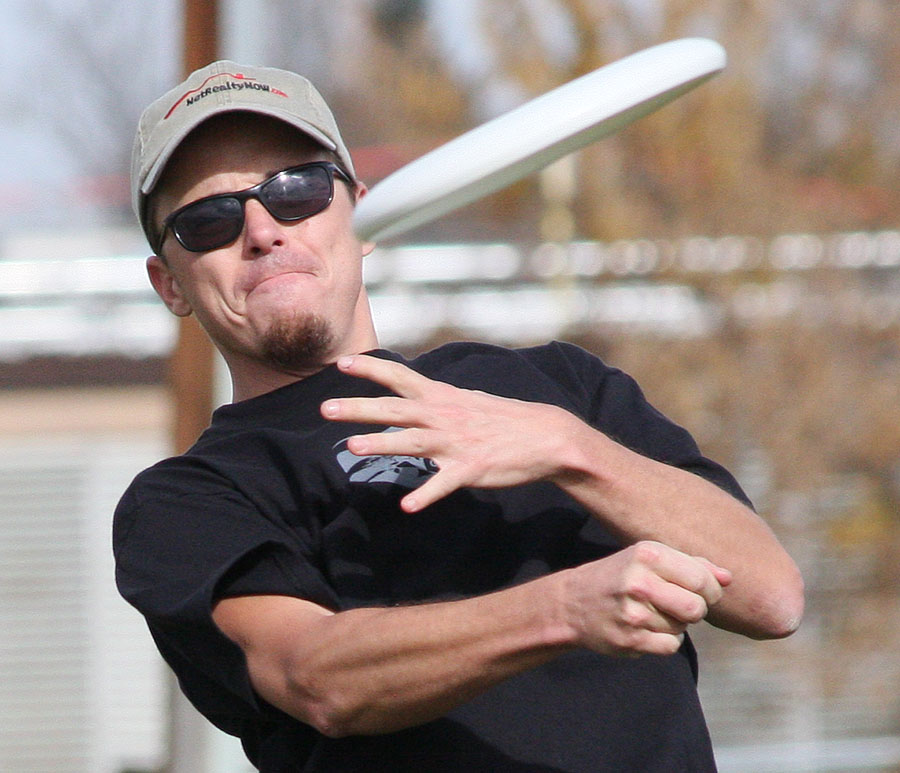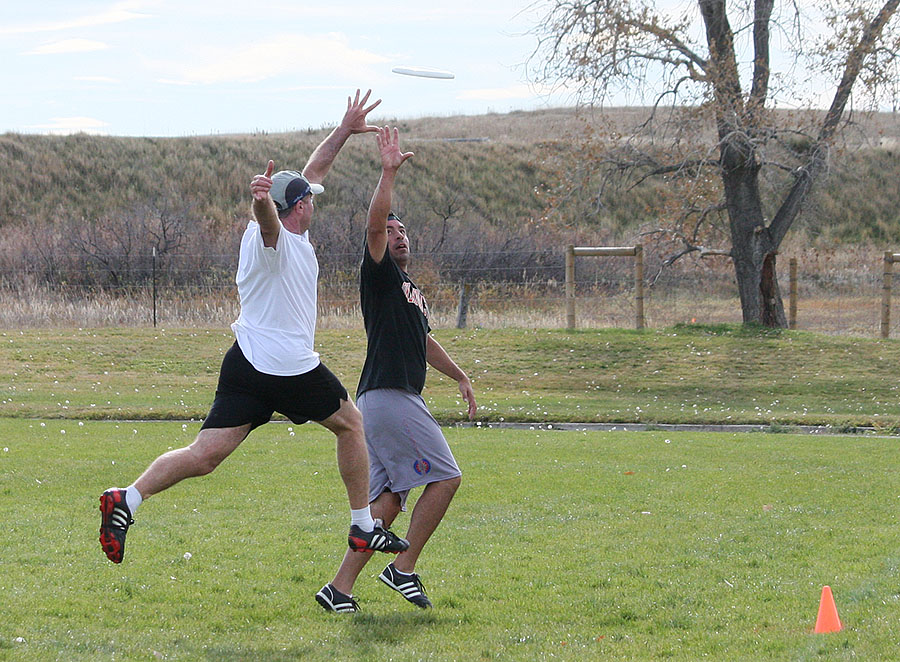 Kathy keeping a close eye on the disk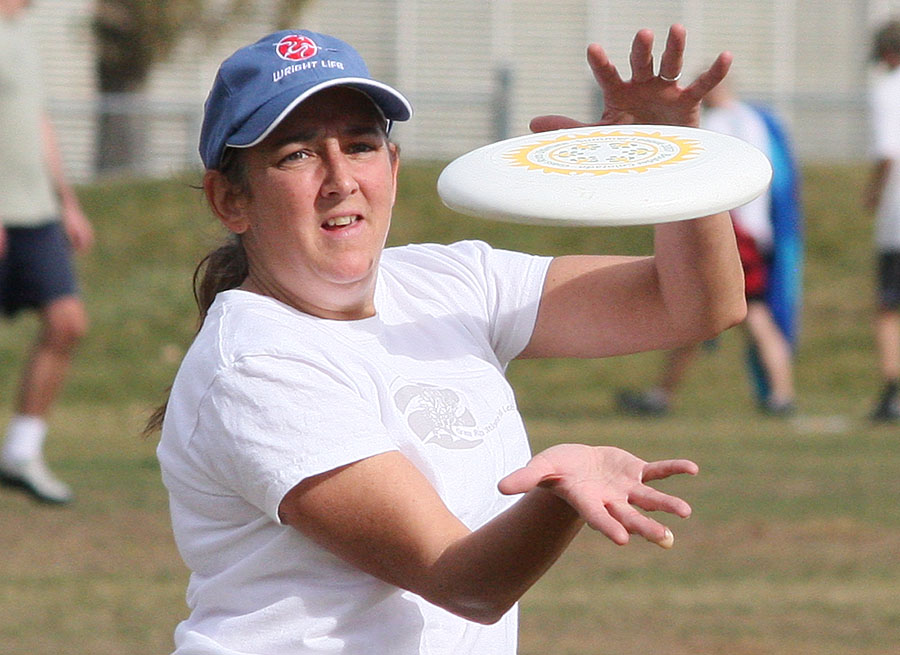 But heck, I can catch it with my eyes closed!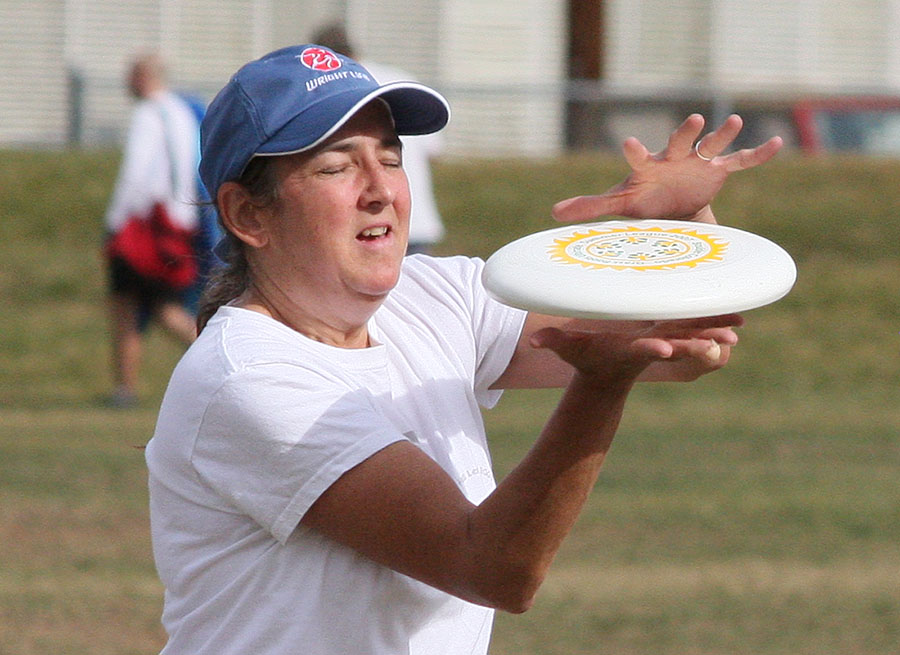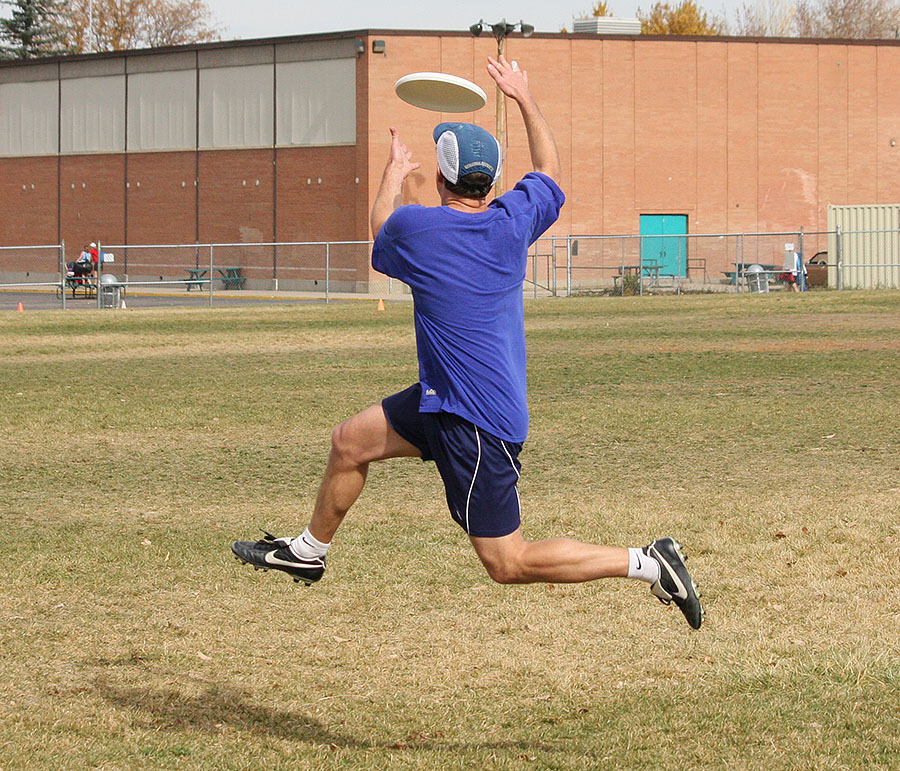 Perhaps Mike wasn't happy about "hat dude" scoring earlier ... ;-)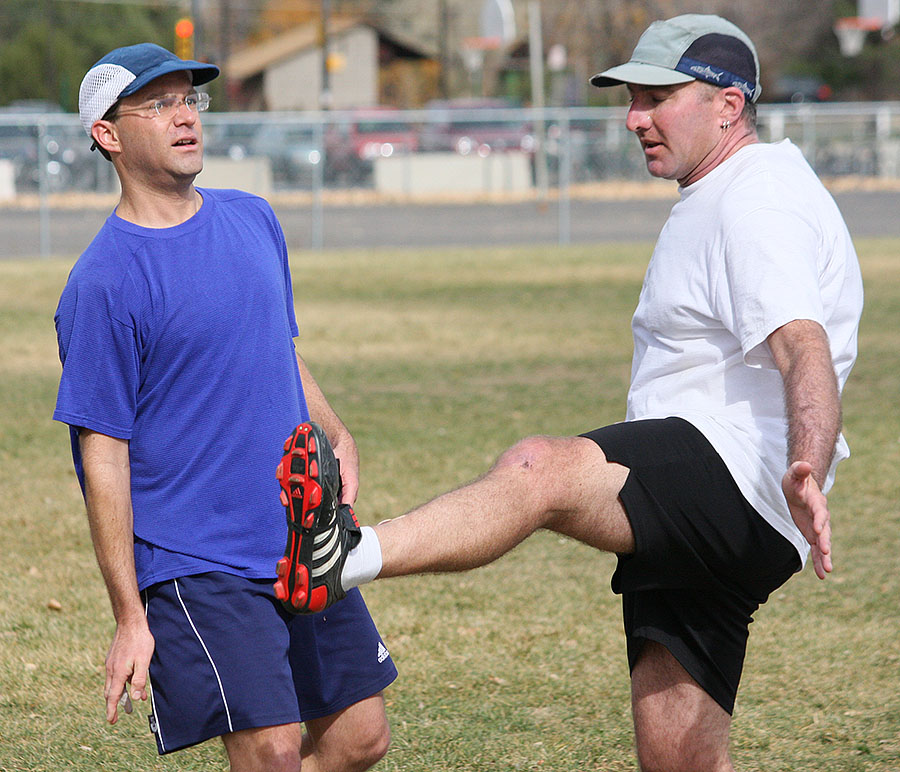 "Fly" gets a throw off around Jeff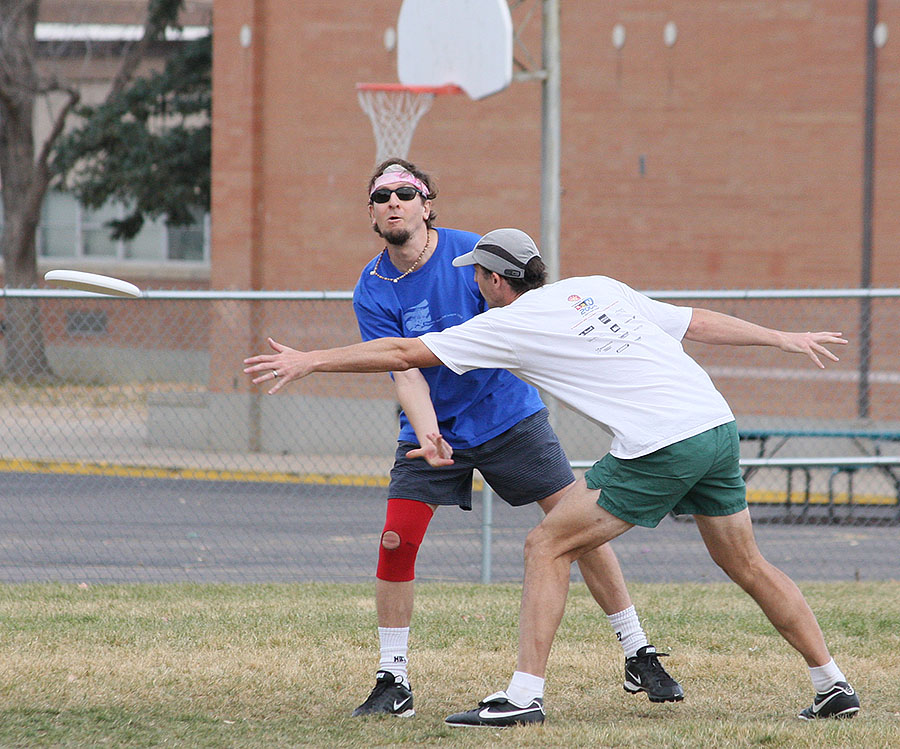 They meet again in the end zone - bummer focus didn't grab until third frame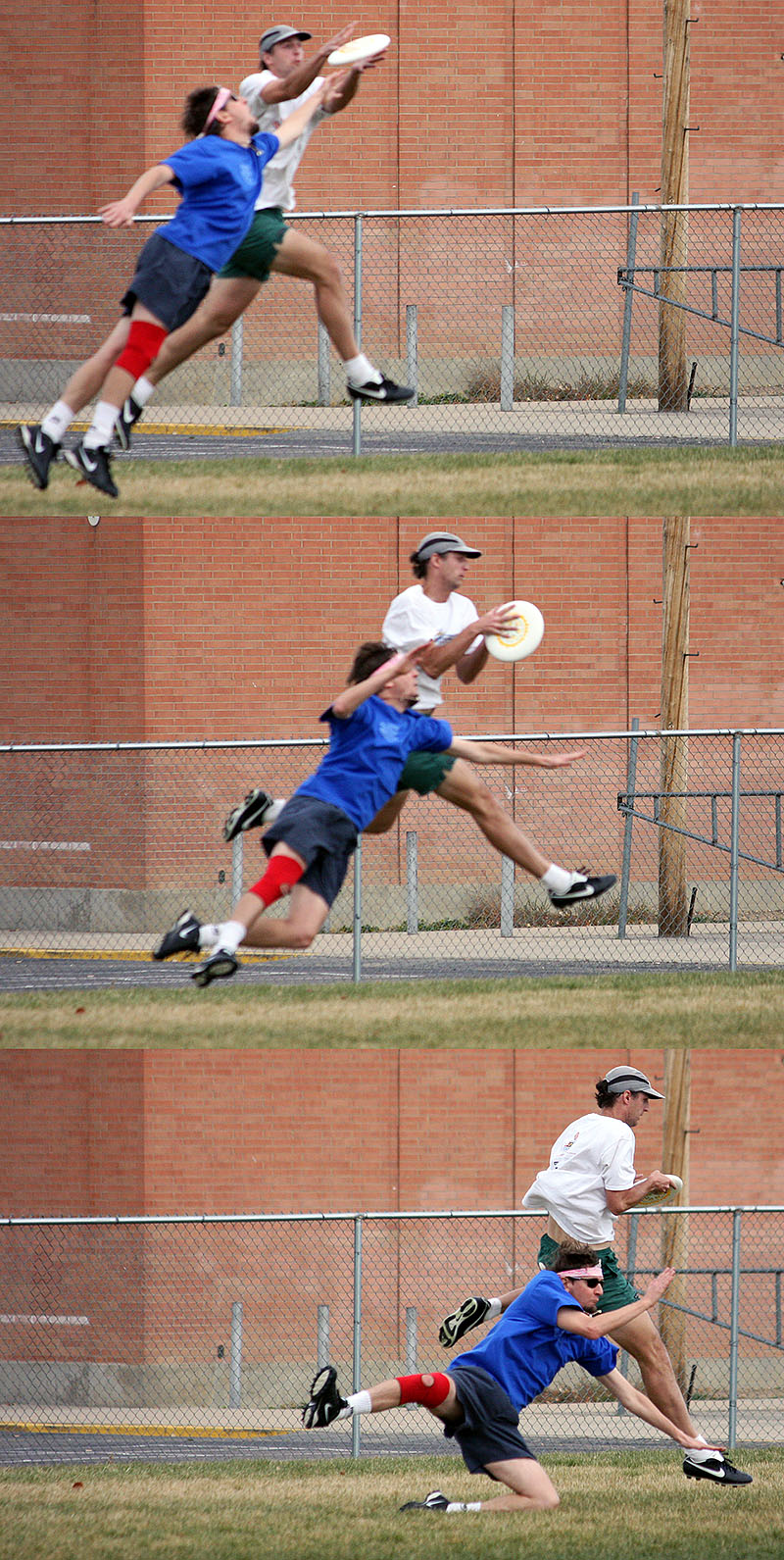 So who is going to catch this frisbee?!? ;-)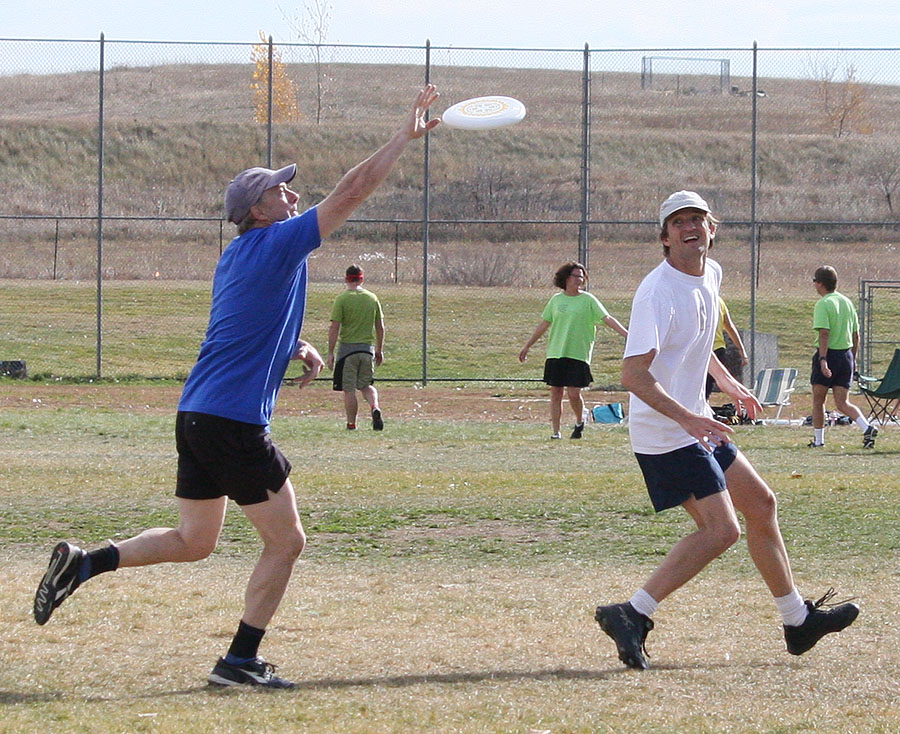 Kym and Natalie "duke" it out - GRU chicks are tough!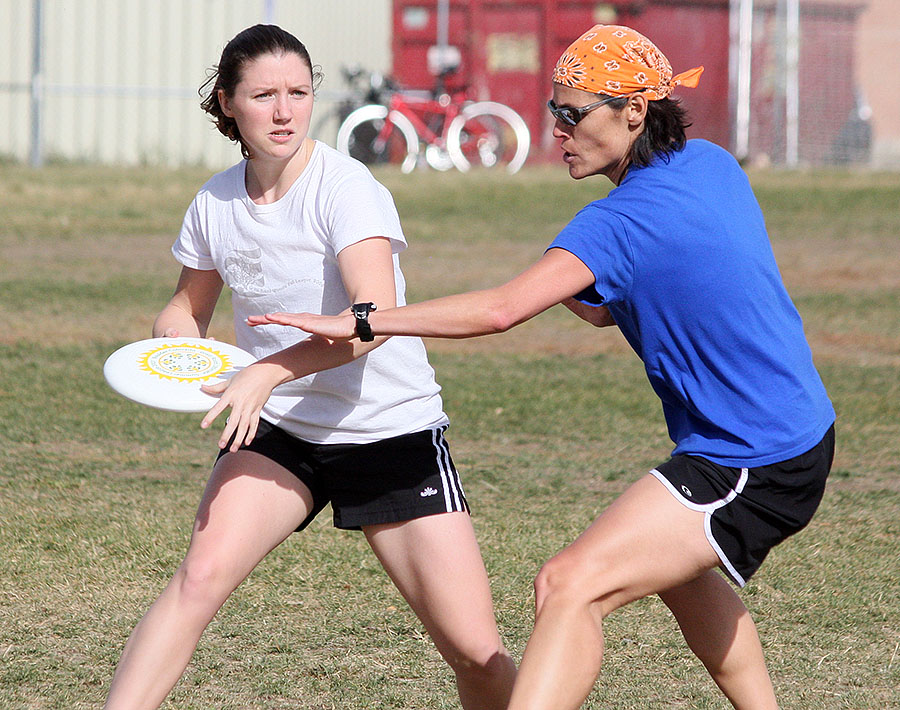 Jim and David battle it out in the end zone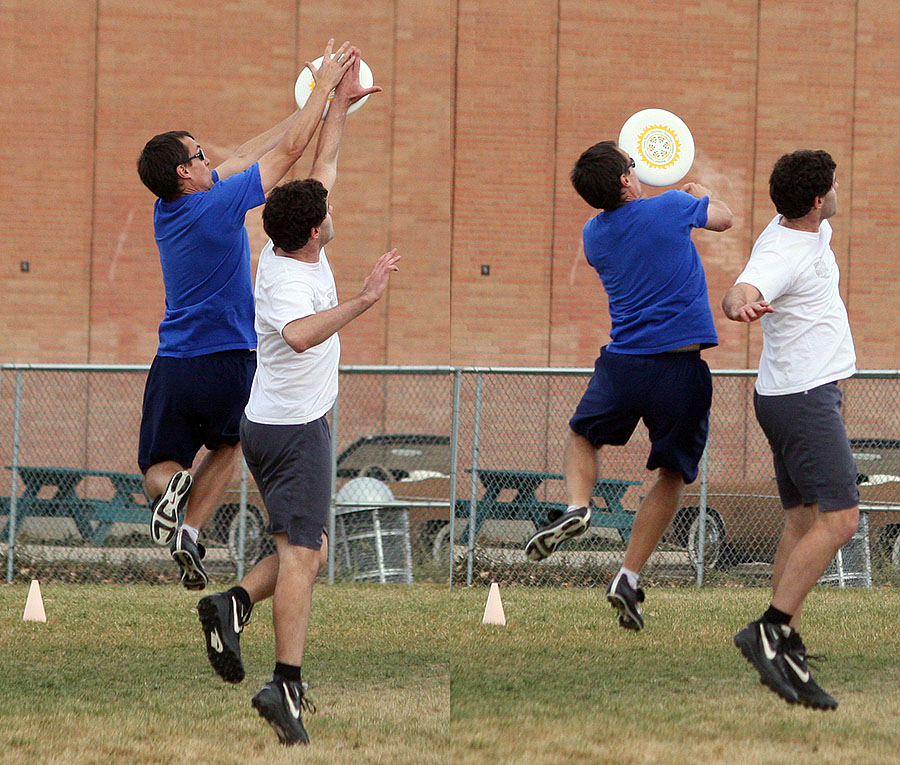 And then go at it again!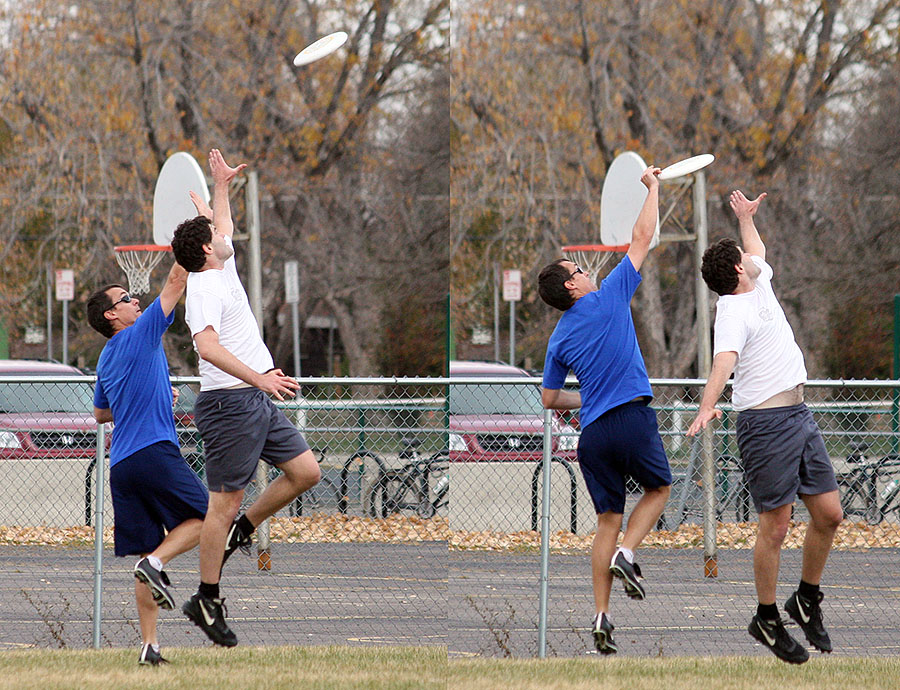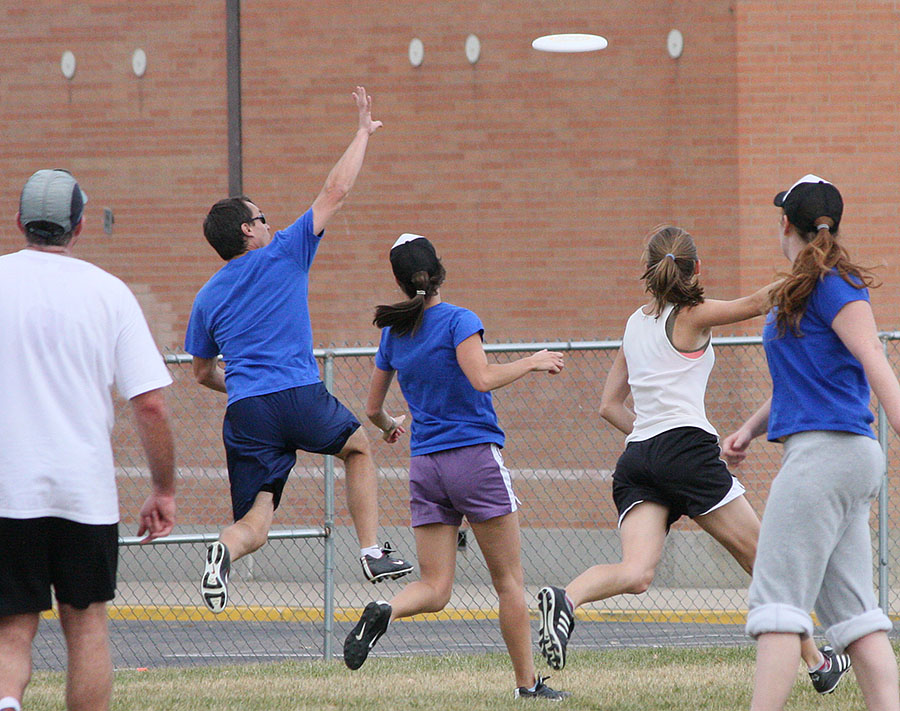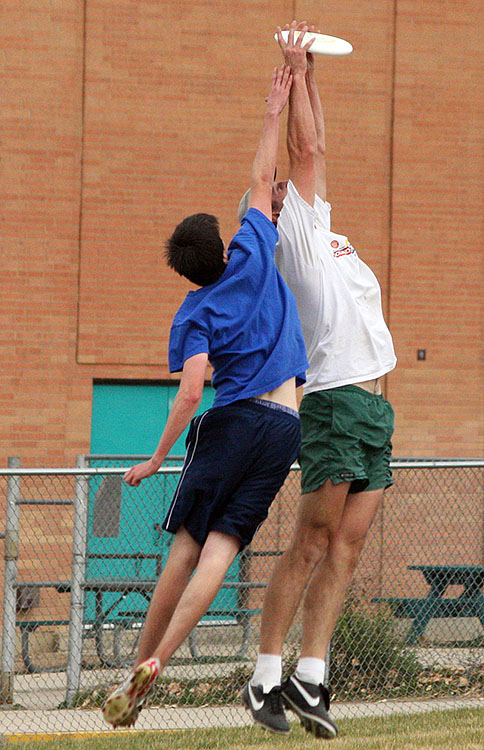 Toukan demonstrates disk juggling (he does catch this one)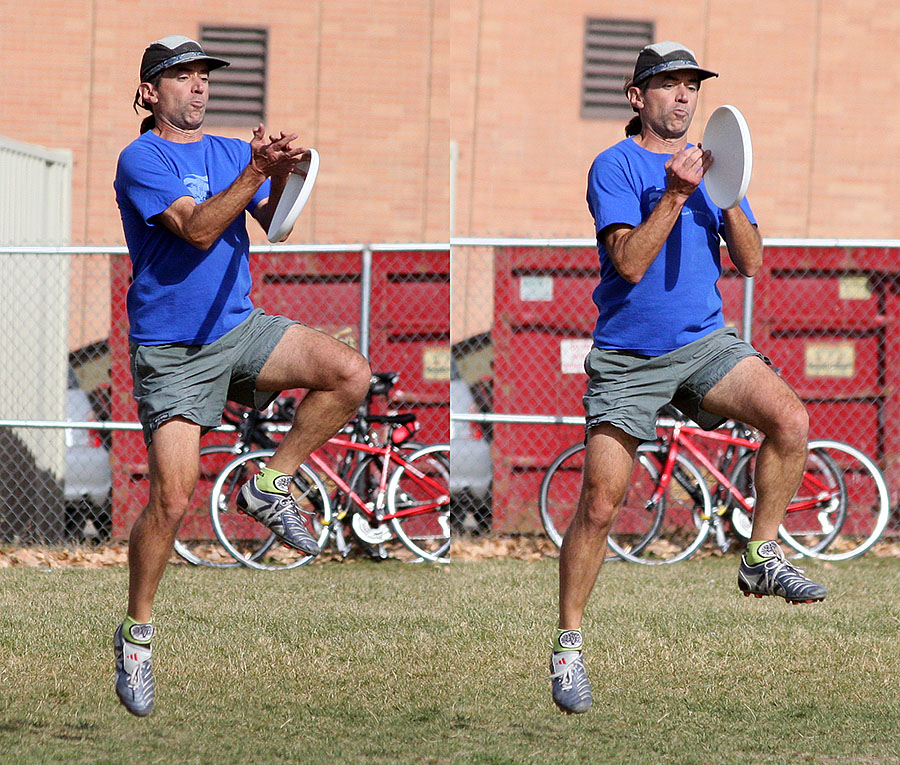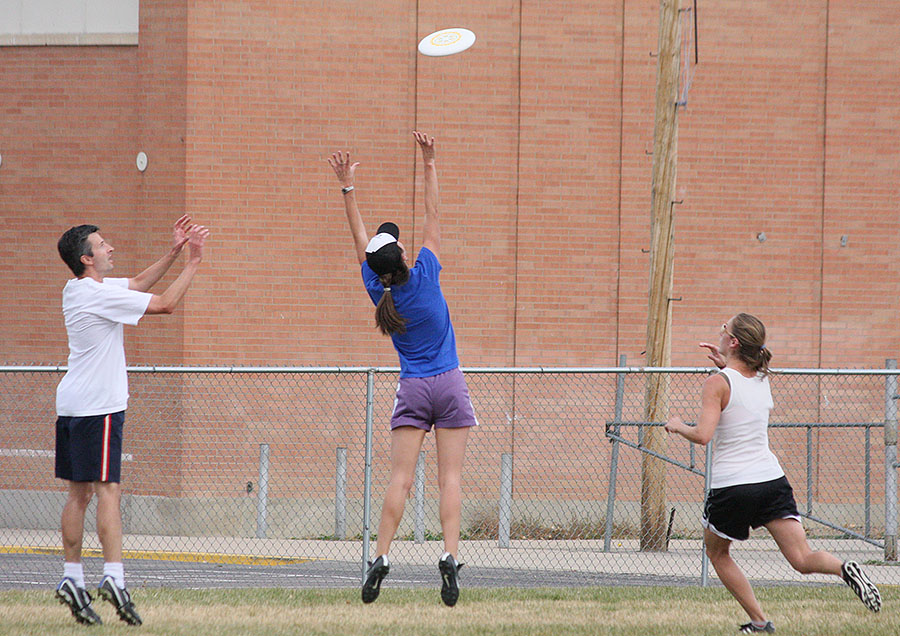 Yep - Jim and David battling in the end zone again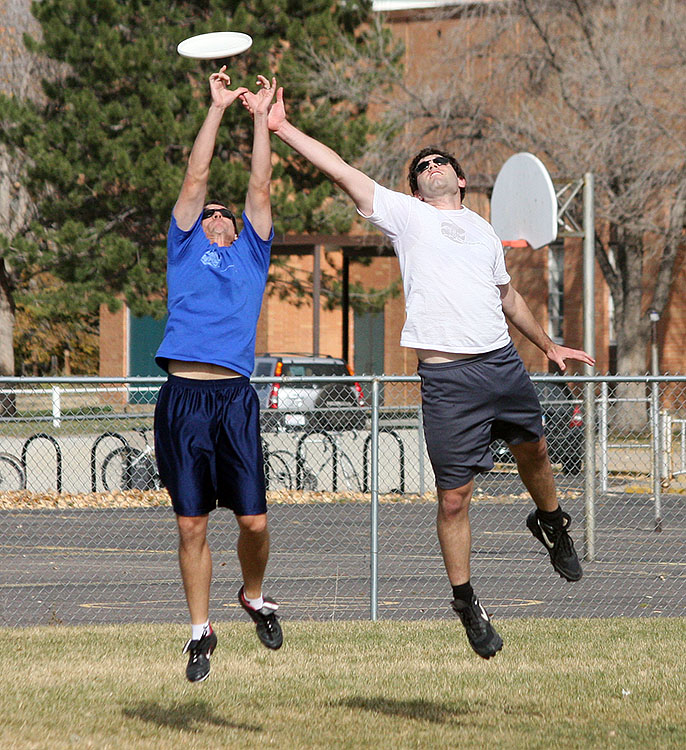 Jim pulls the disk in tight for the catch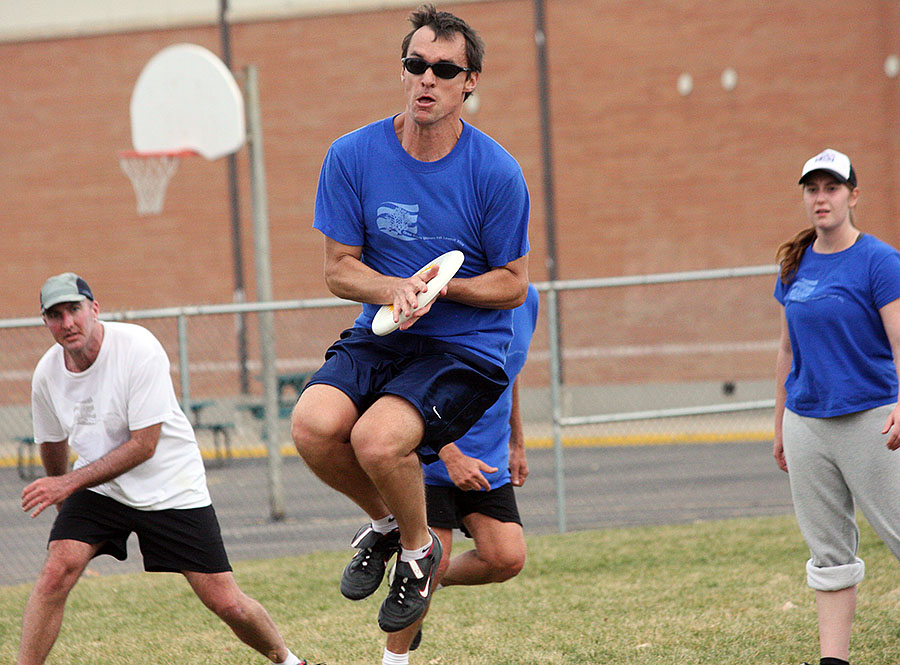 But nothing compared to David who takes it in the gut for a taco job! ;-)