Fall/2008 GRU Frisbee Tournament
Here's a mish-mash of pictures from the 2008 Fall GRU Tournament. The Canon 40D (w/55-250 lens) used for these shoots 6.5 frames/second ... so I included a few sequences of the action on a picture-perfect mid-November day in Colorado.
Big Mike in a classic frisbee pose - 1/6 second earlier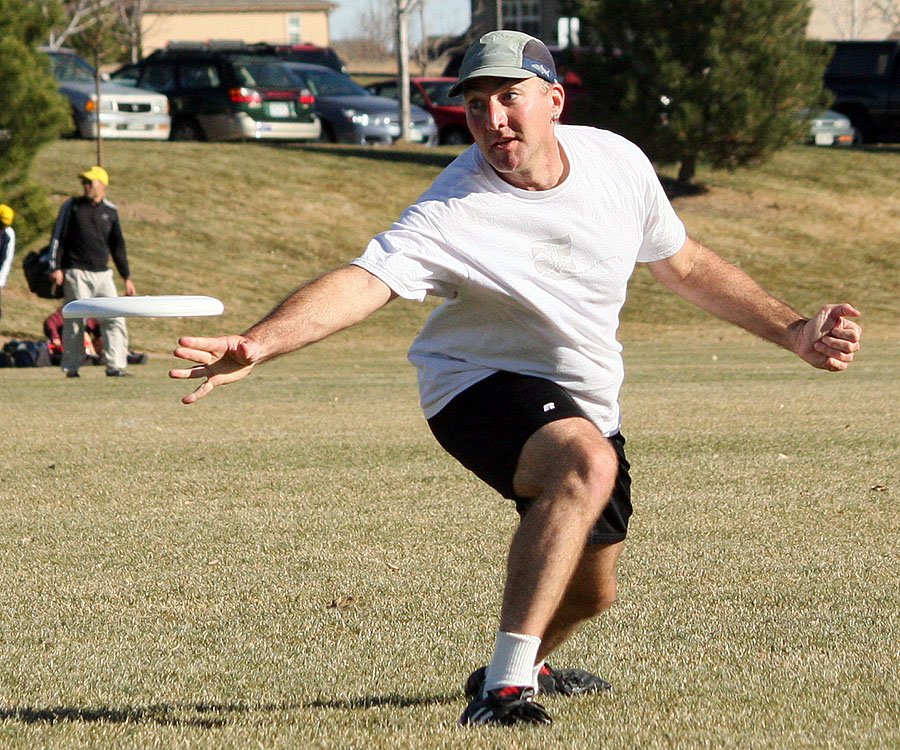 Great Concentration and dive for the disc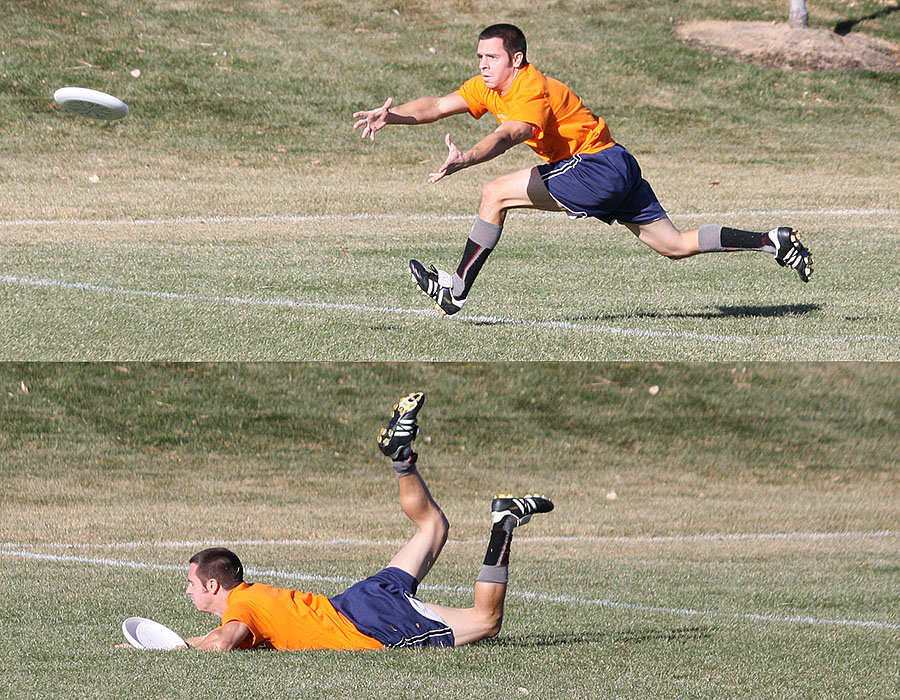 GRU women battling it out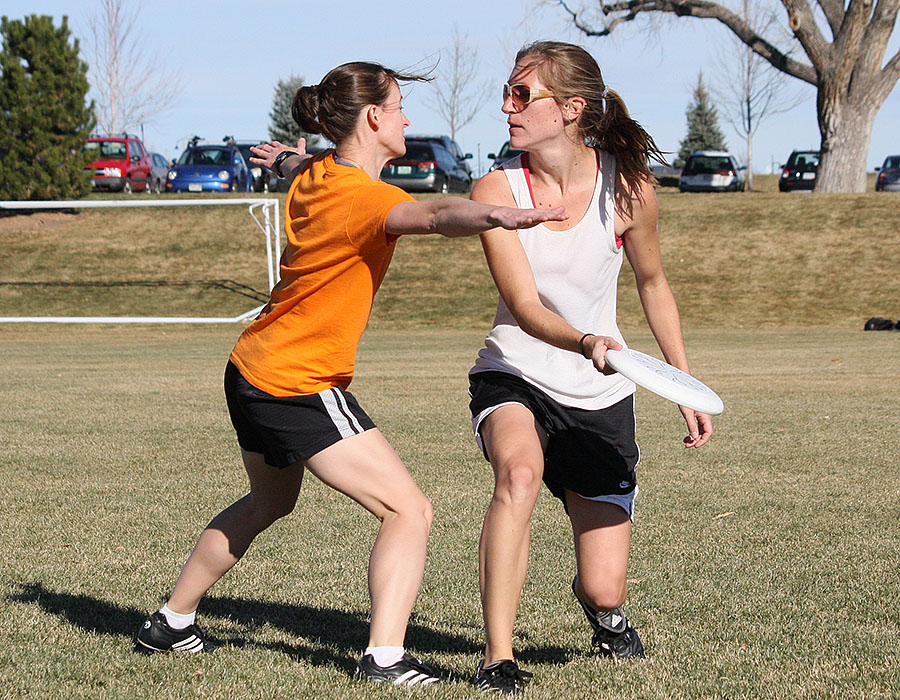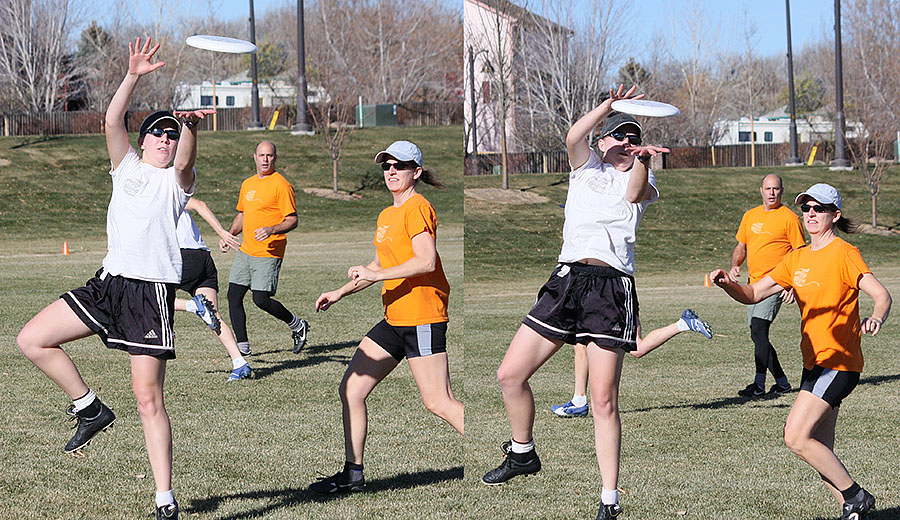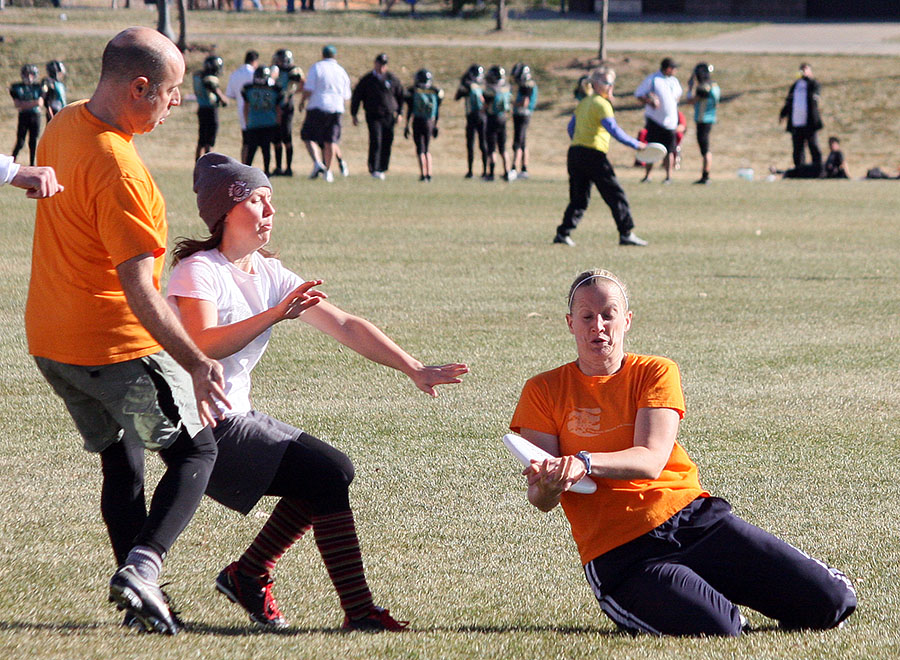 League Coordinator Donnie (nice job BTW) lets out a "Rebel Yell" as he hucks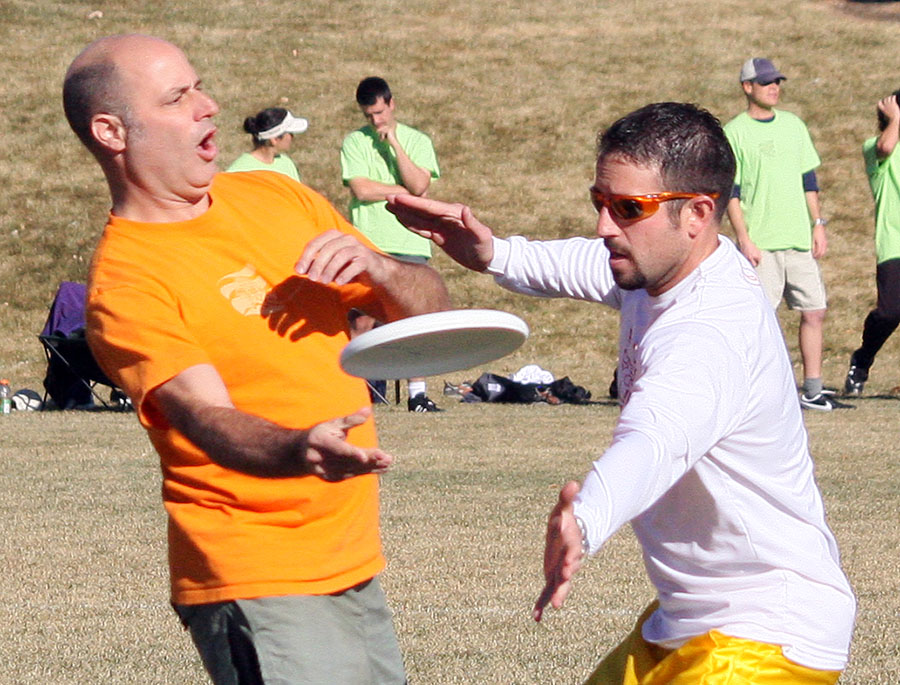 Another "about to dive" play in the end zone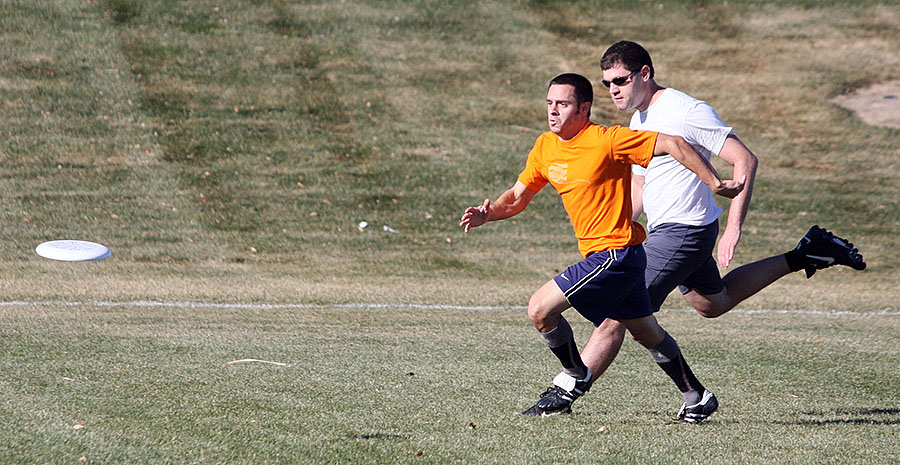 A nearby Art structure ... is that a football or disc they are diving for?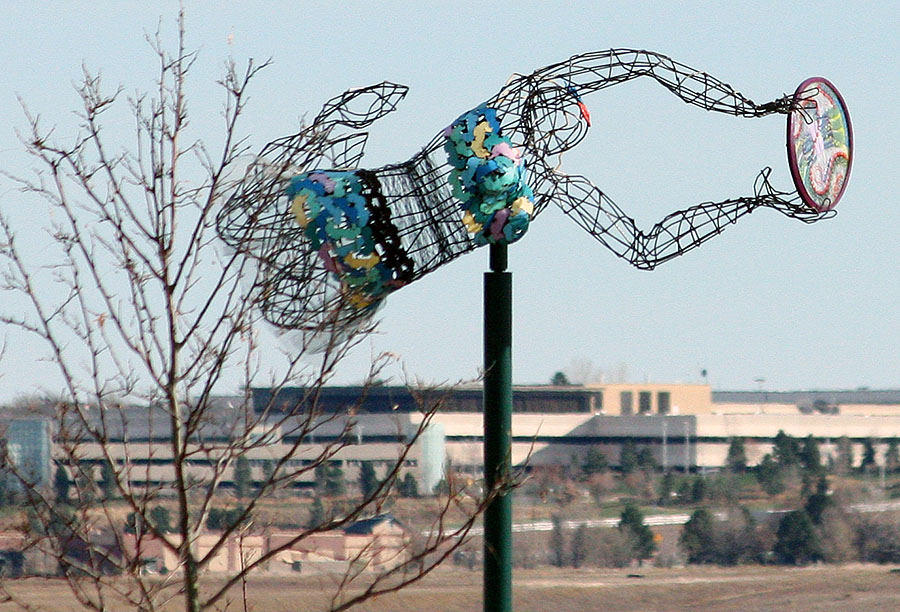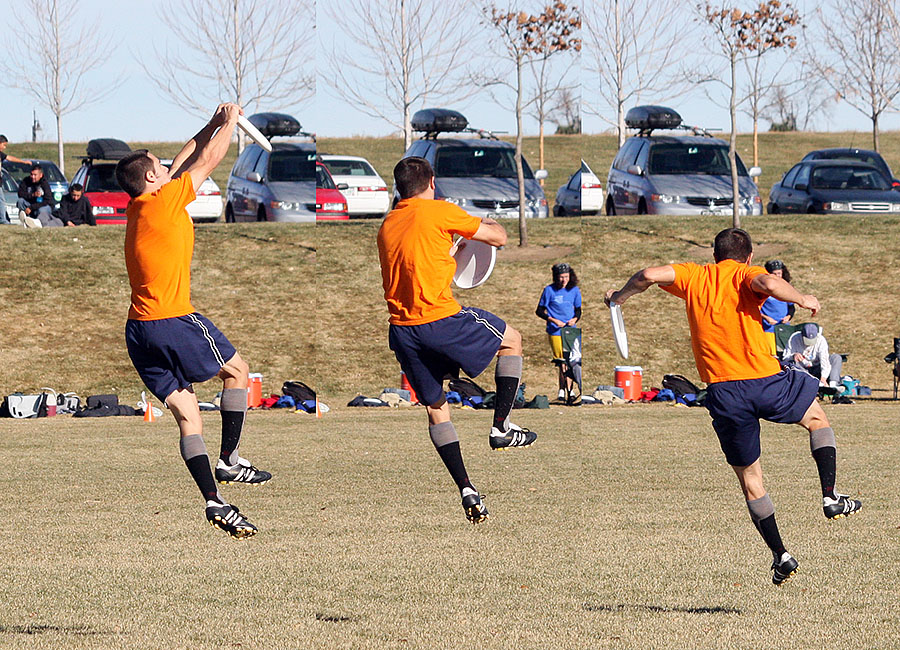 Jeff is ready for the catch ... but note the fast-closing arm entering the picture
Yea, it was a clean swipe - good "D"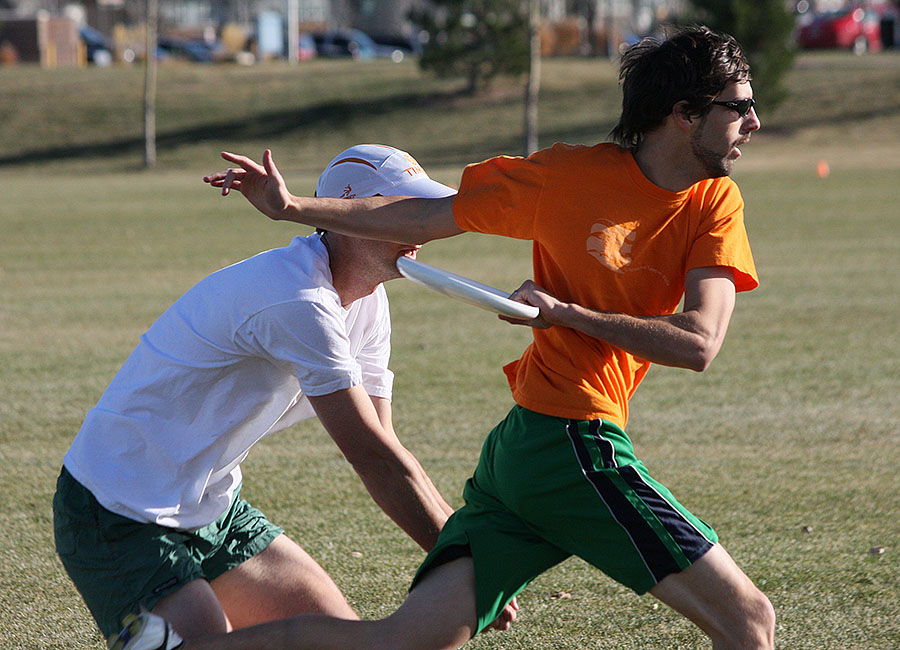 Jeff just missed this one ...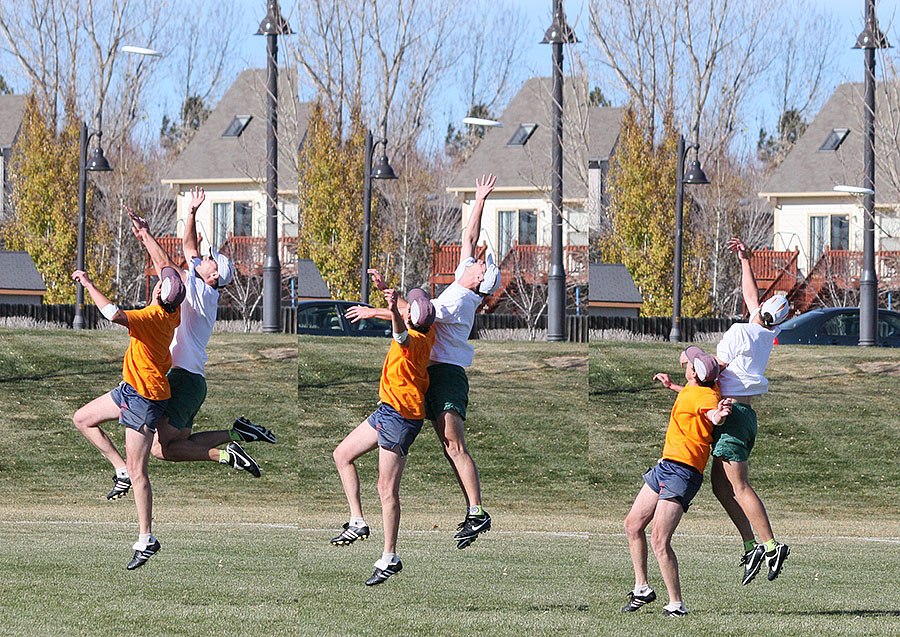 ... but does come up with the catch here (and many others)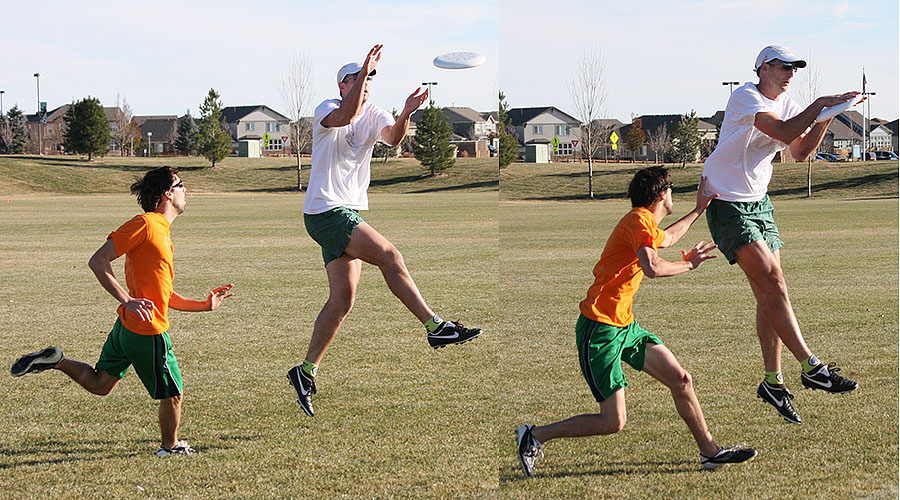 But turnabout is fair play as Orange brings one in despite Dave's big leap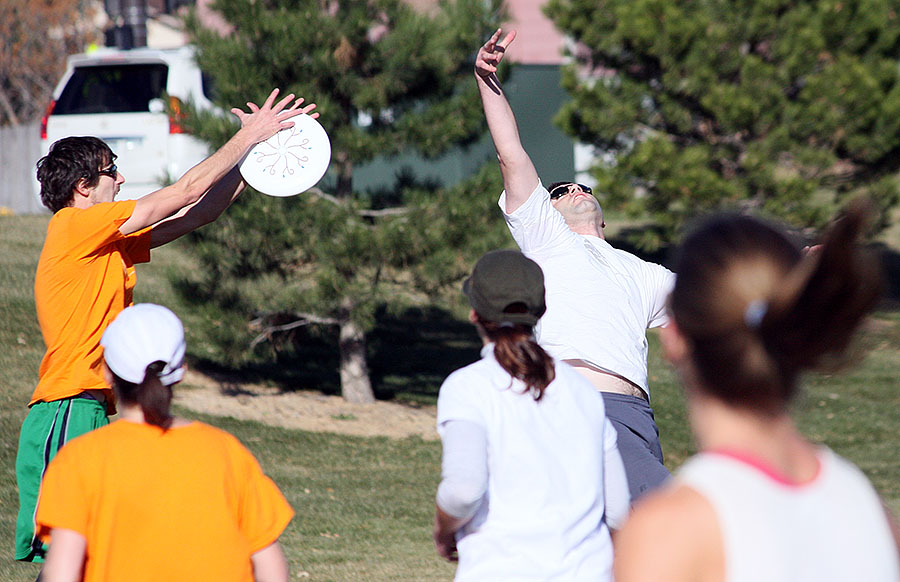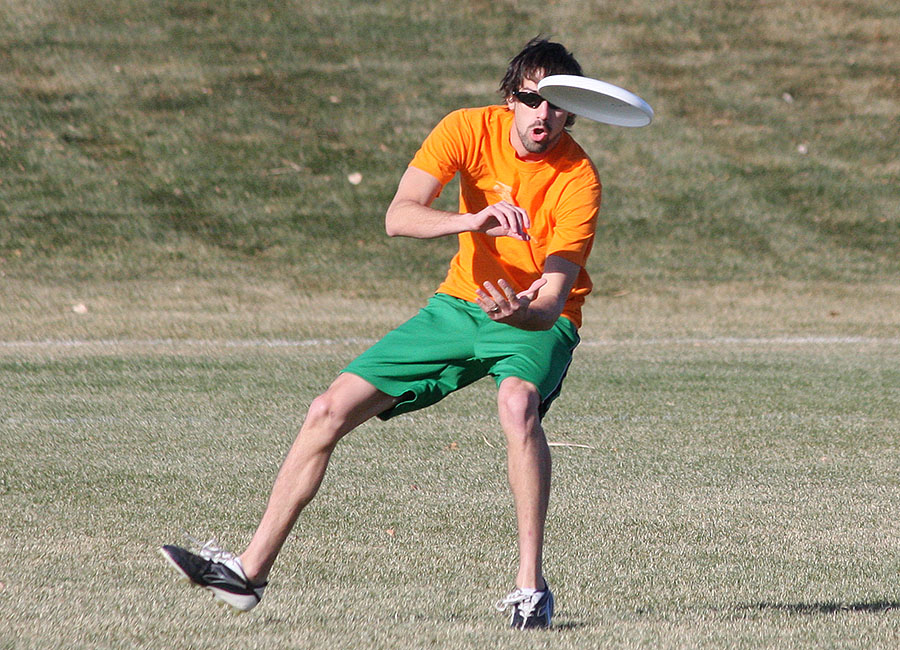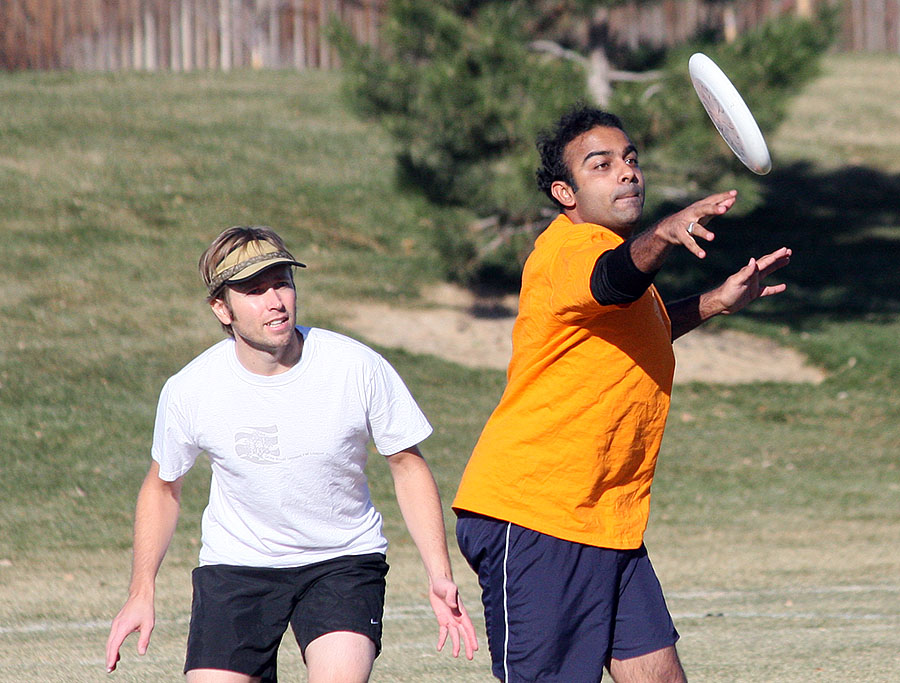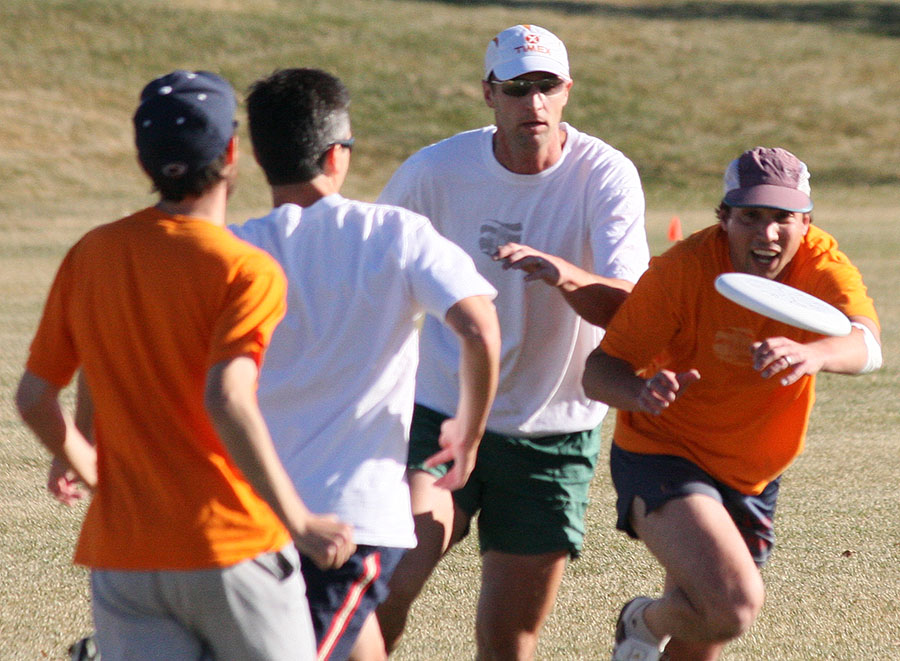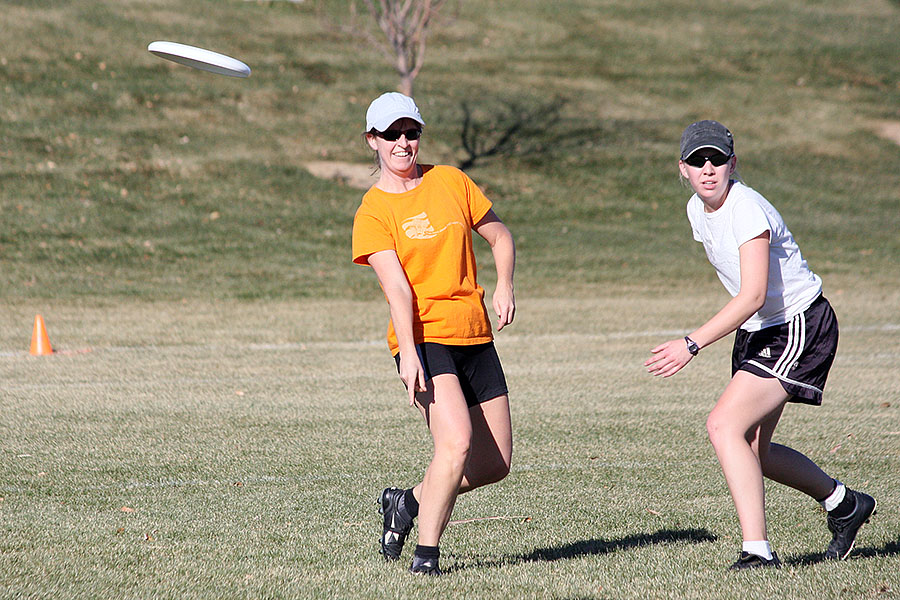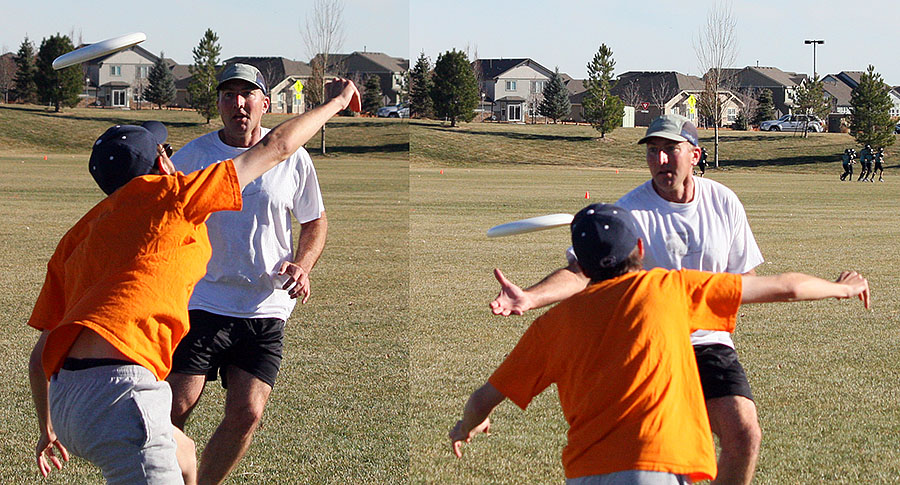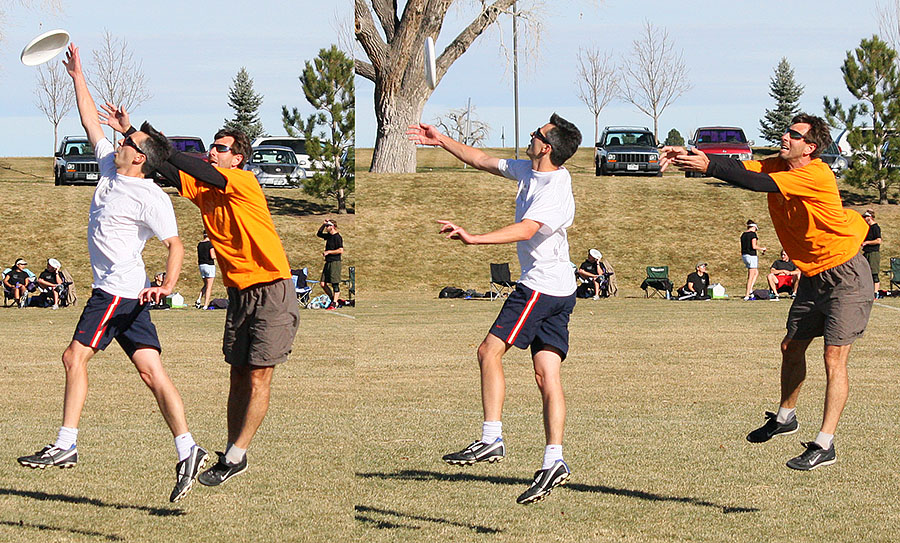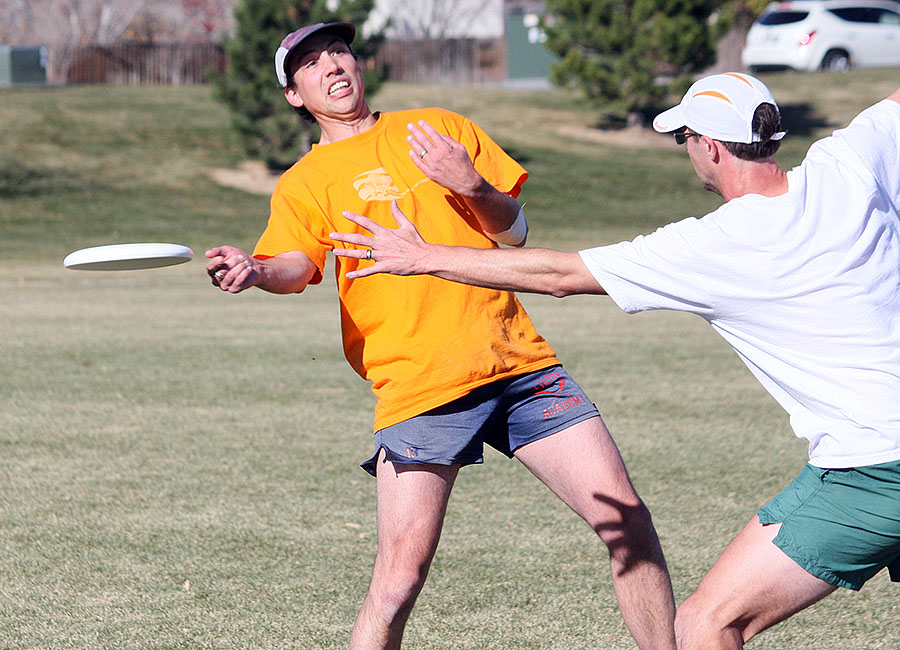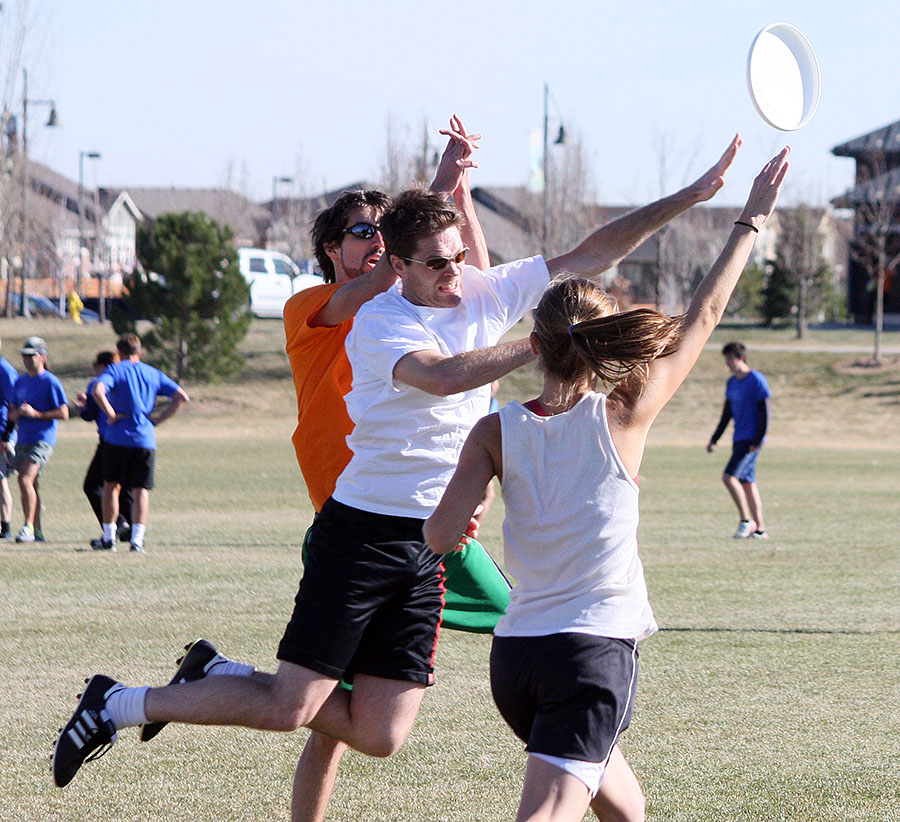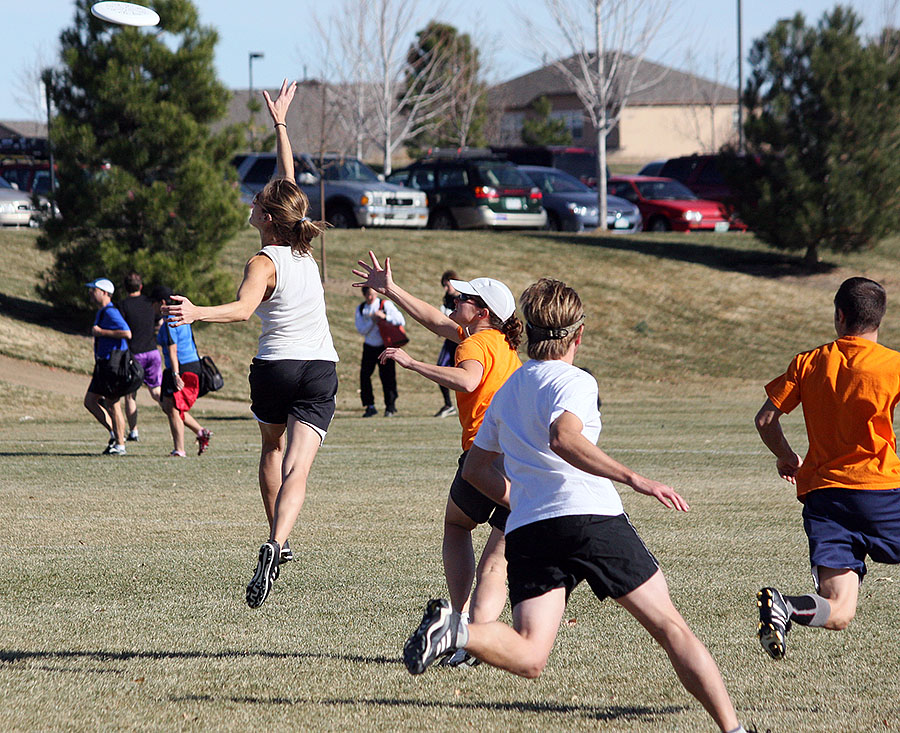 Someone took a few pictures of Yours Truly the Photographer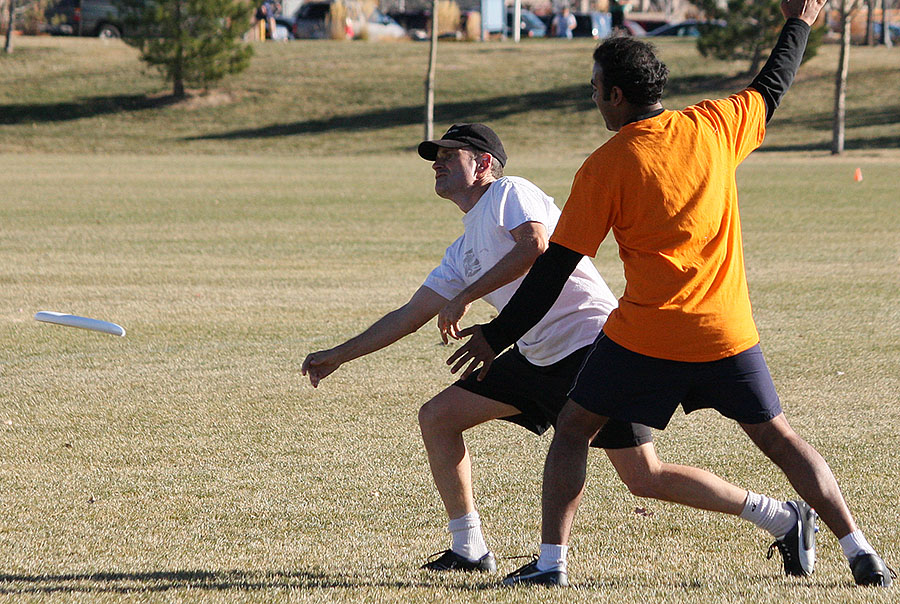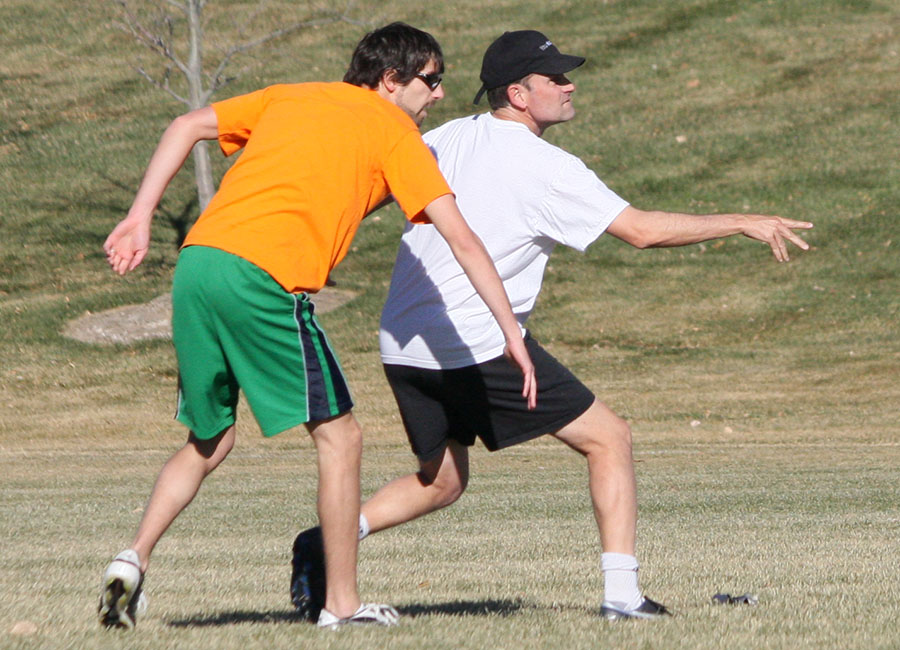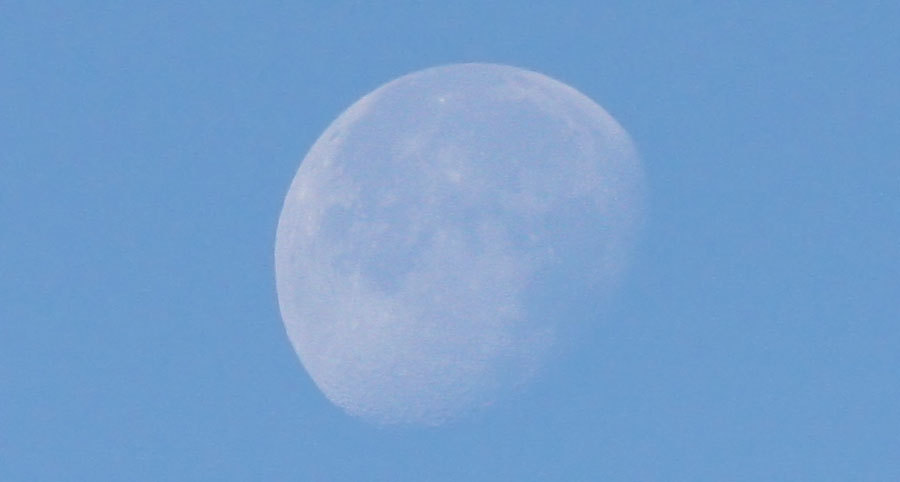 A Flock of Geese overflew the fields
Plus a Gull came by to check out the frisbee action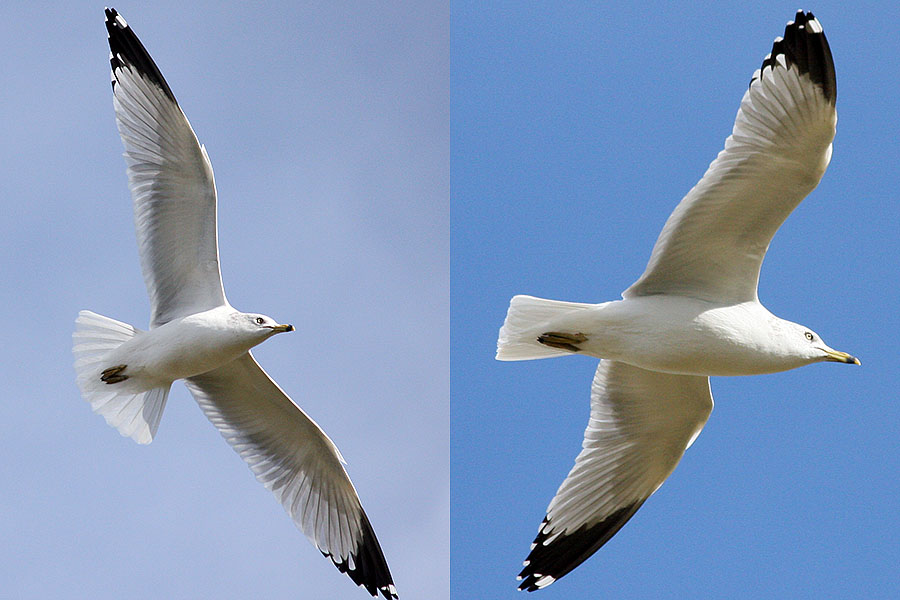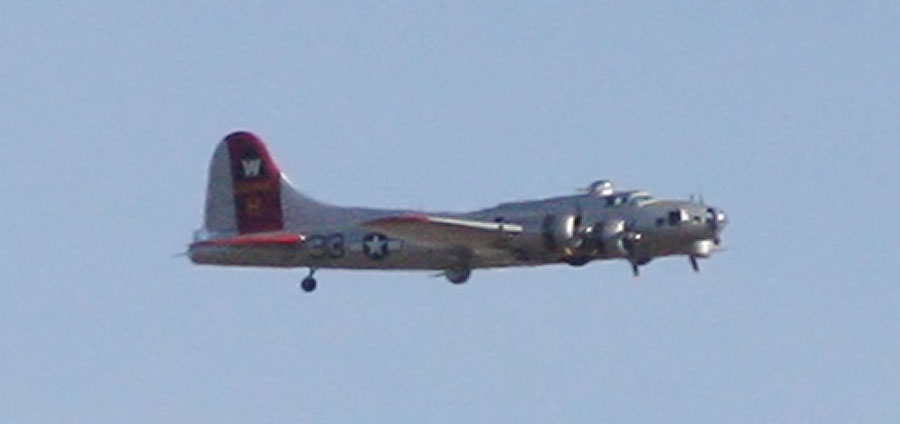 Time for the next game ... with Barack Obama on a nearby sideline courtesy of Chris Wirth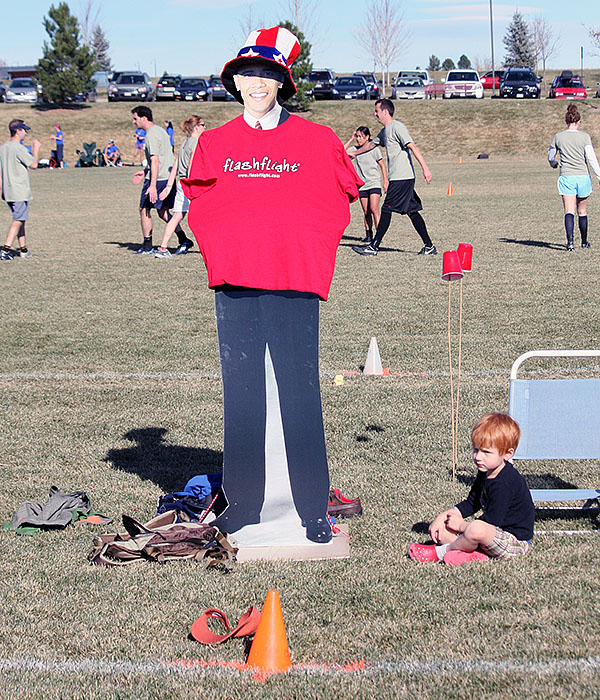 Grady seems to be saying "Mine, Mine, Mine!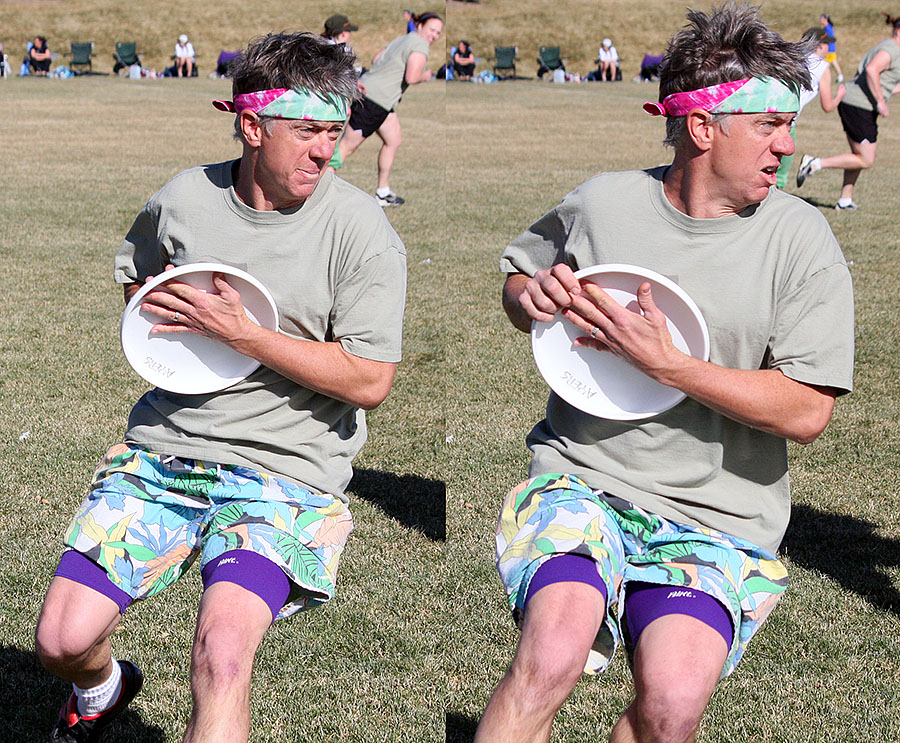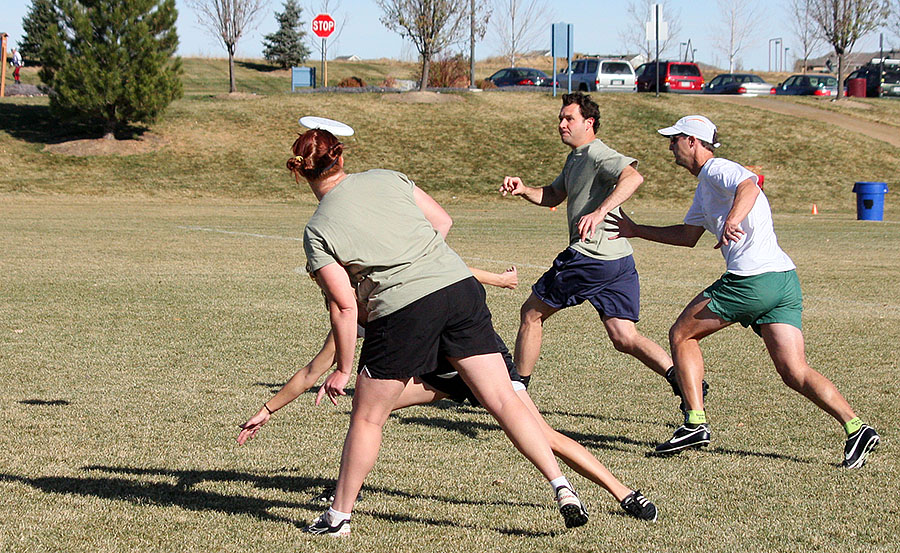 "Upon review of the Instant Replay, the Catch was out-of-bounds"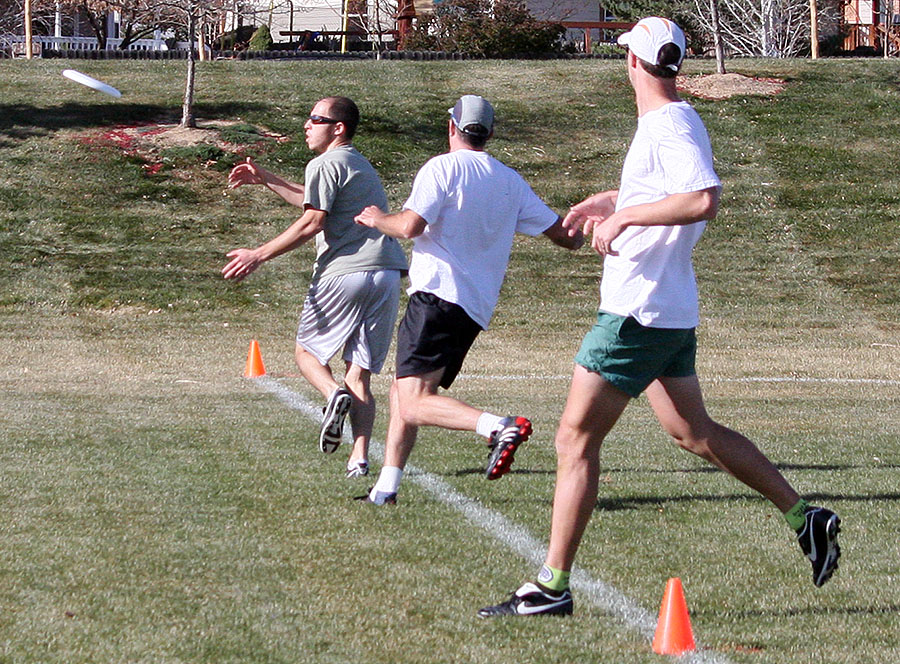 Doing the GRU Bump-n-Grind?!?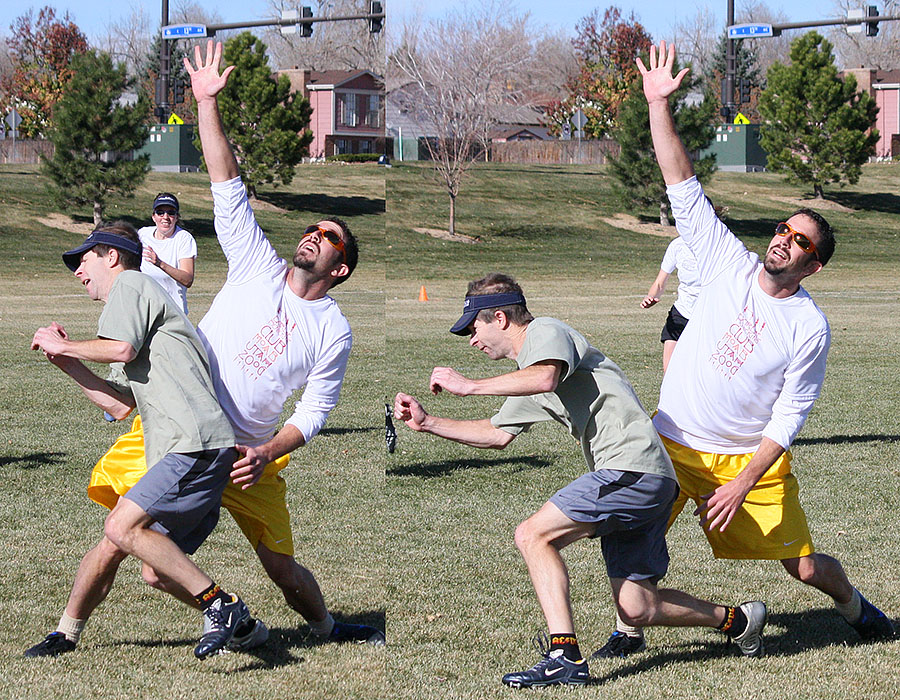 Some misc. closeup pictures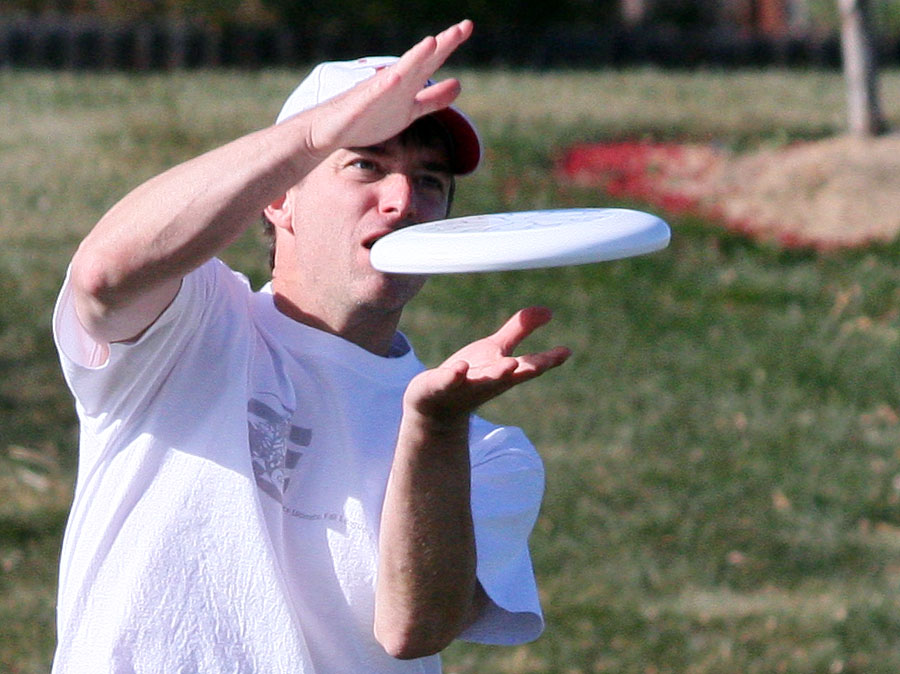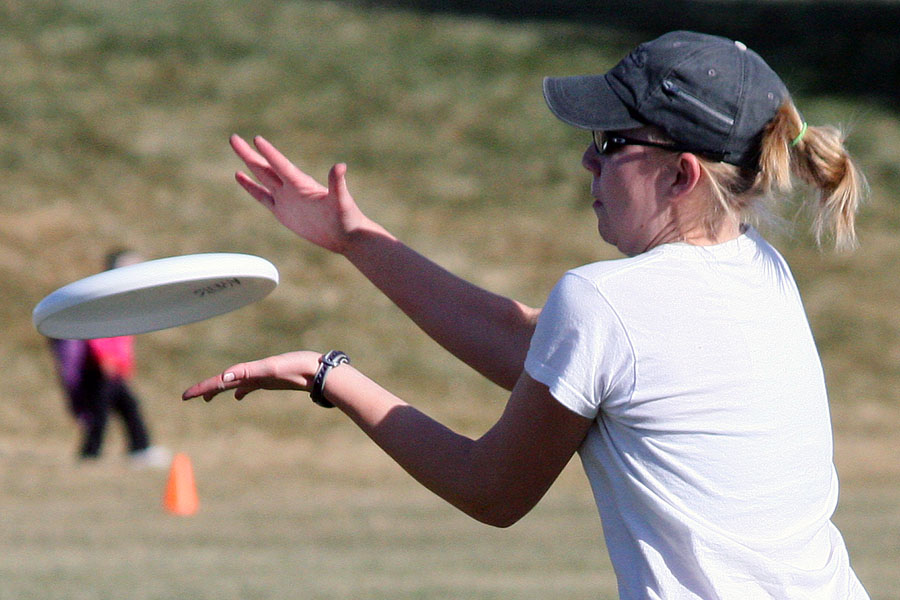 David tries the Kung-Fu "D"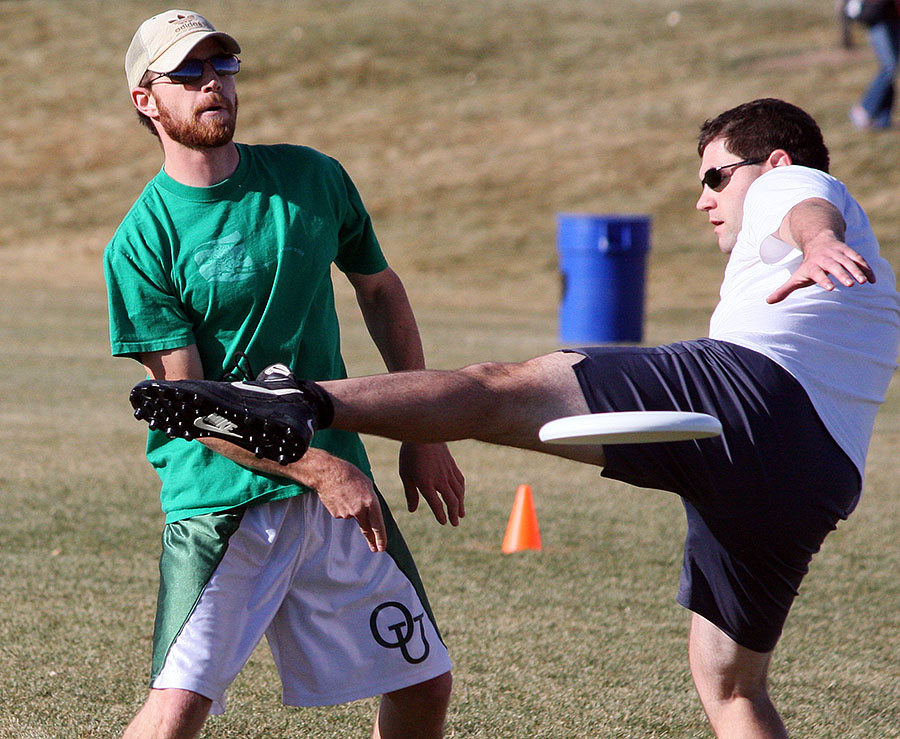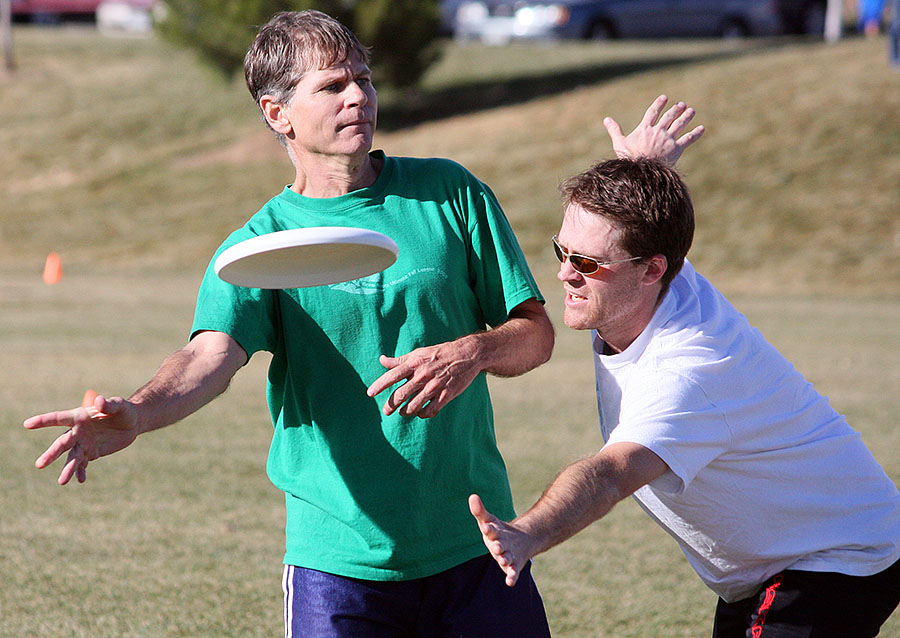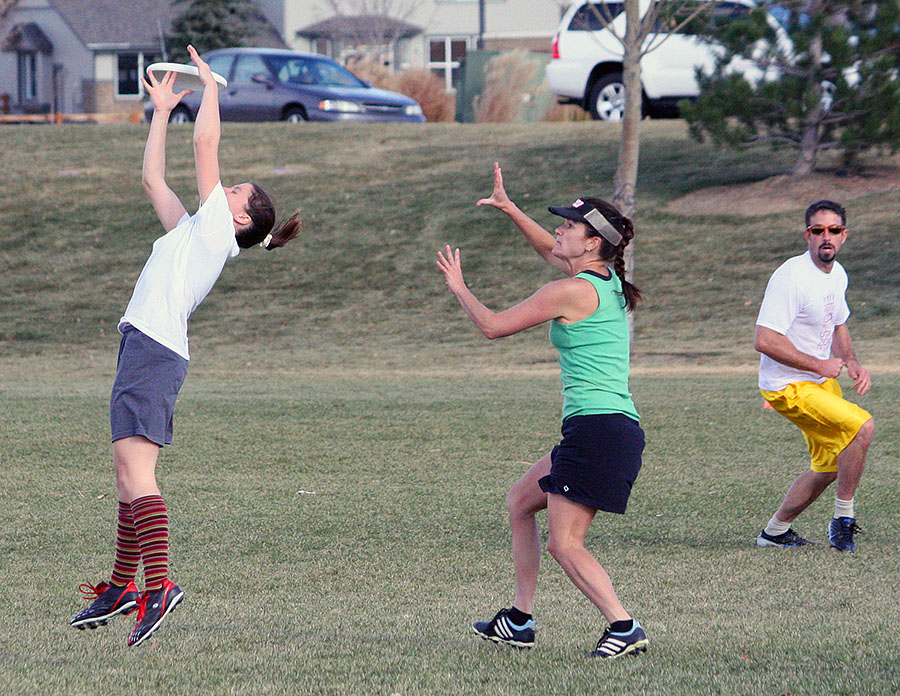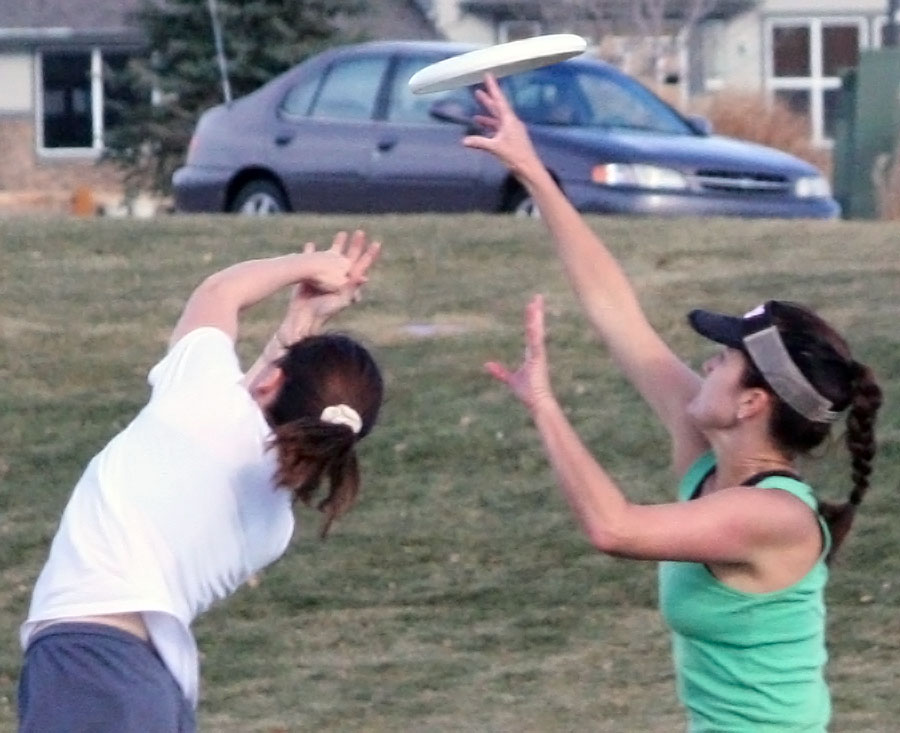 Stop-Action sequence of a "Battle for the Disc"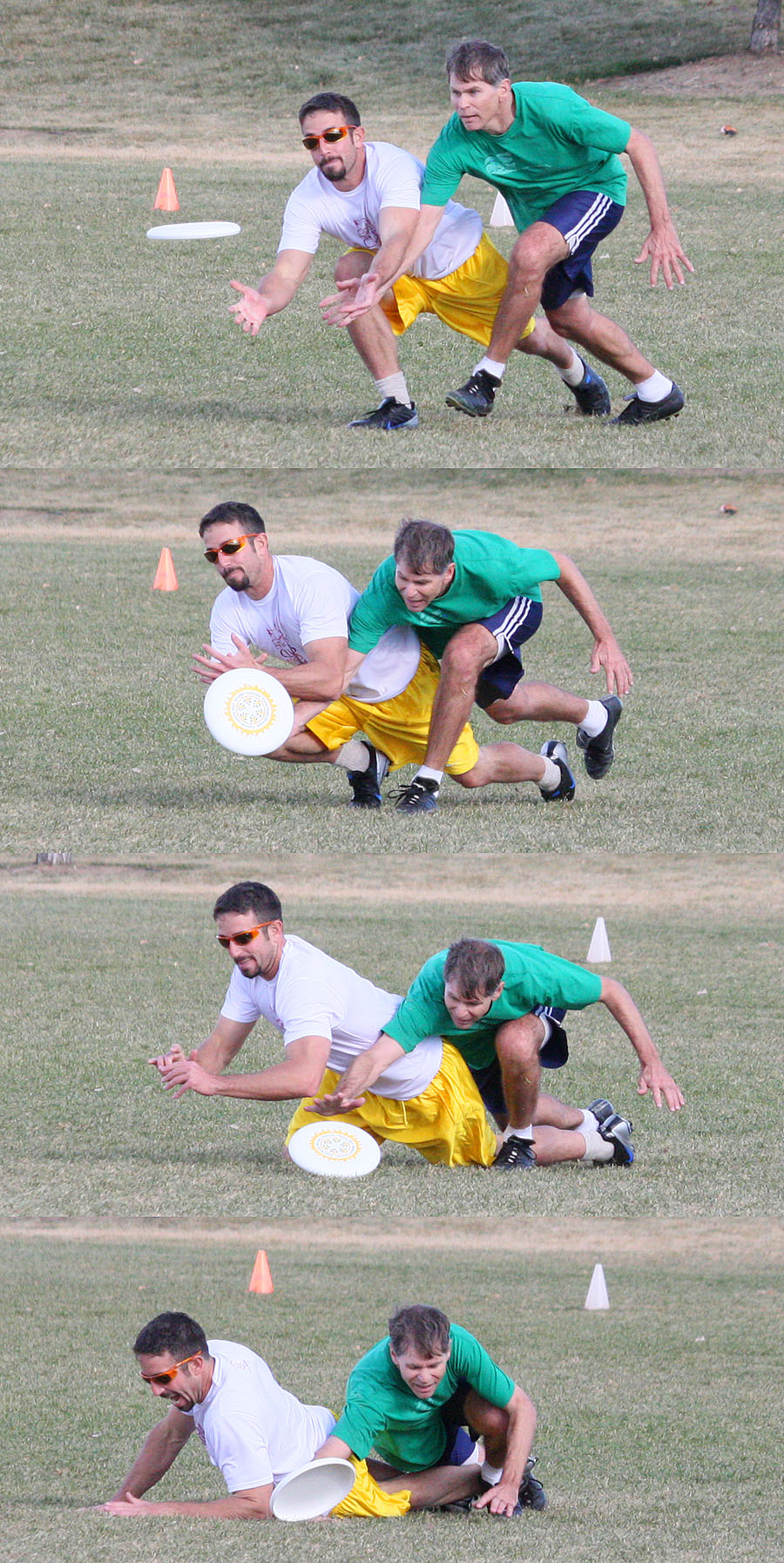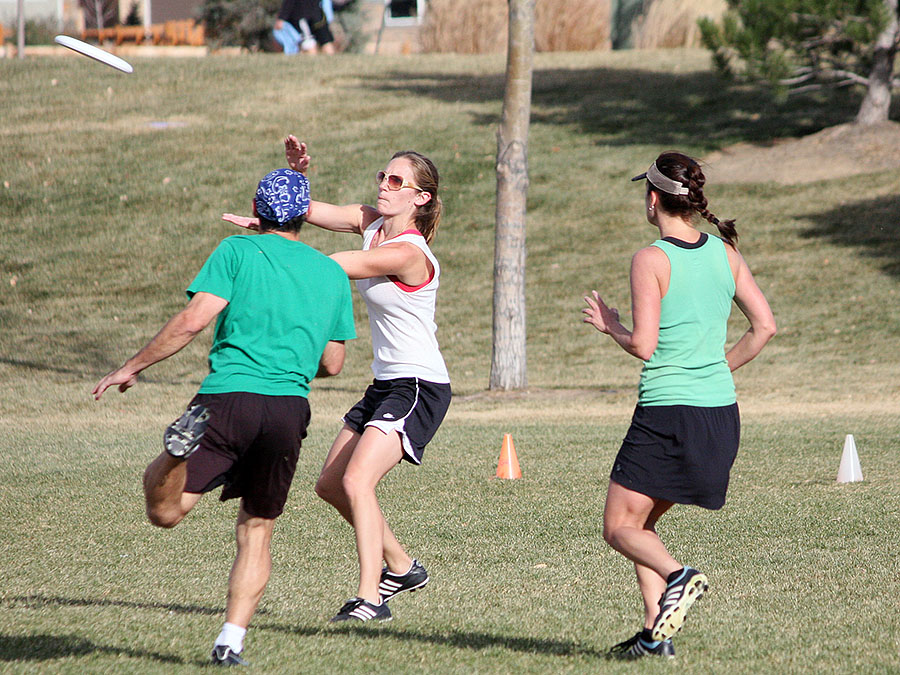 An "All Thumbs" Catch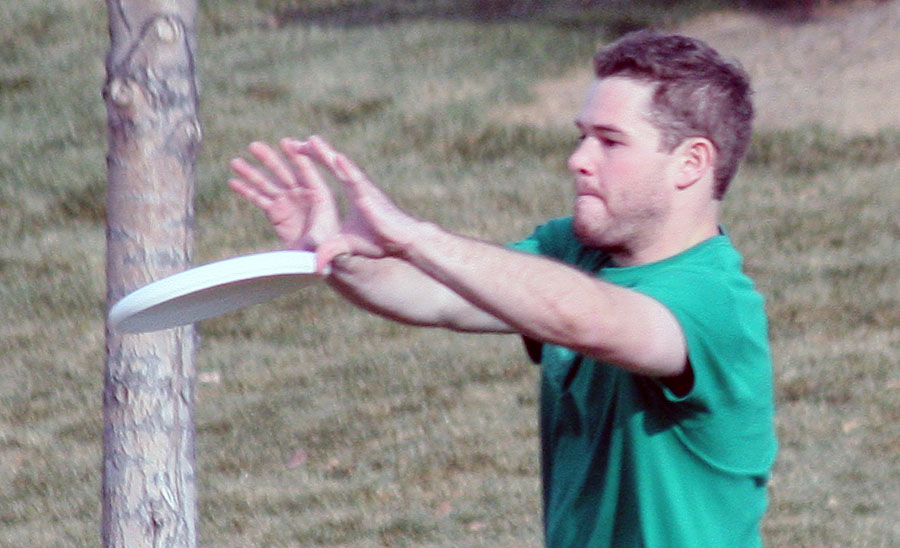 Frisbee Dudes trying to keep up with a pretty girl who left 'em in the dust ... ;-)