The 2008 College Ultimate Frisbee championships were playing in town and I was curious to watch some really good players. And there was some darn good frisbee playing ... buy HEY, I could hang with those people that are half my age ... if I could just run twice as fast, jump ten times higher, and throw & catch a heck of a lot better than I do now!
Erin Peden from Boulder GRU was the scorekeeper in the University of Washington game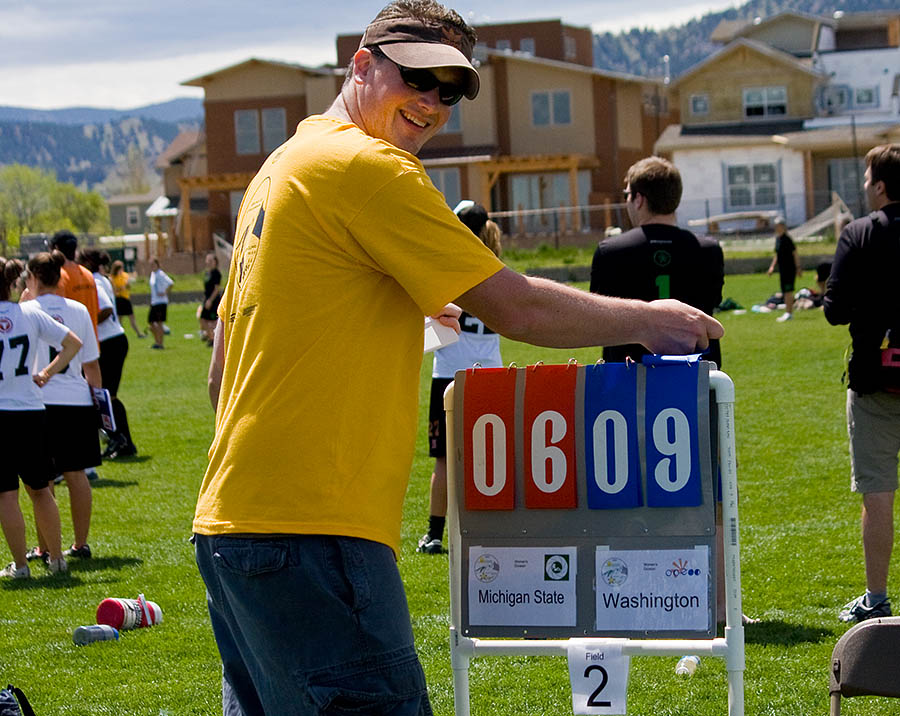 Erin is a big dude ... so he shows up in a lot of the pictures ;-)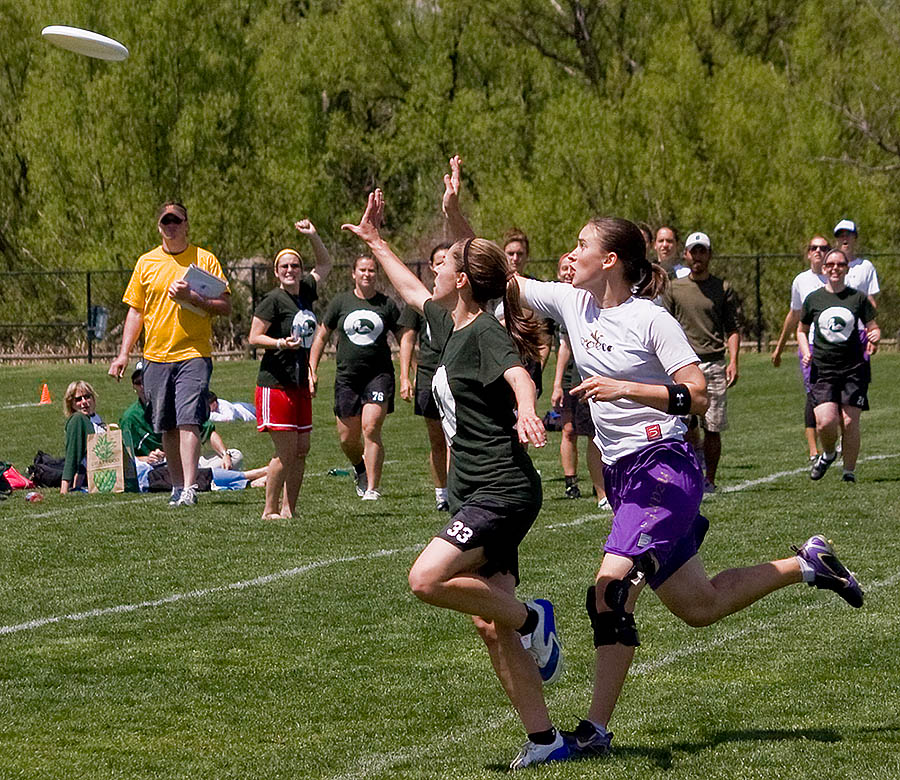 So who does catch this disk?!?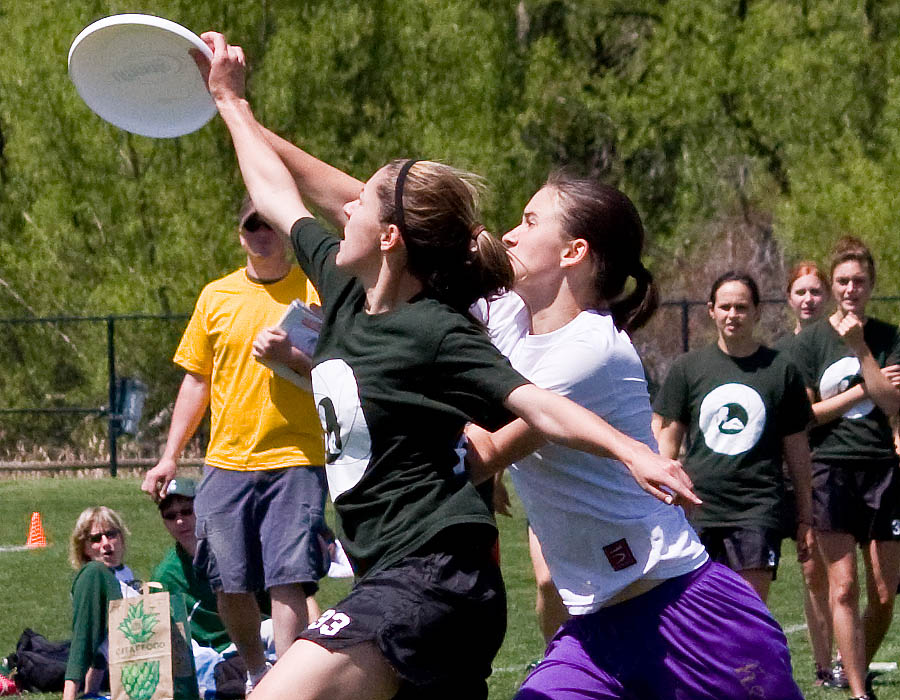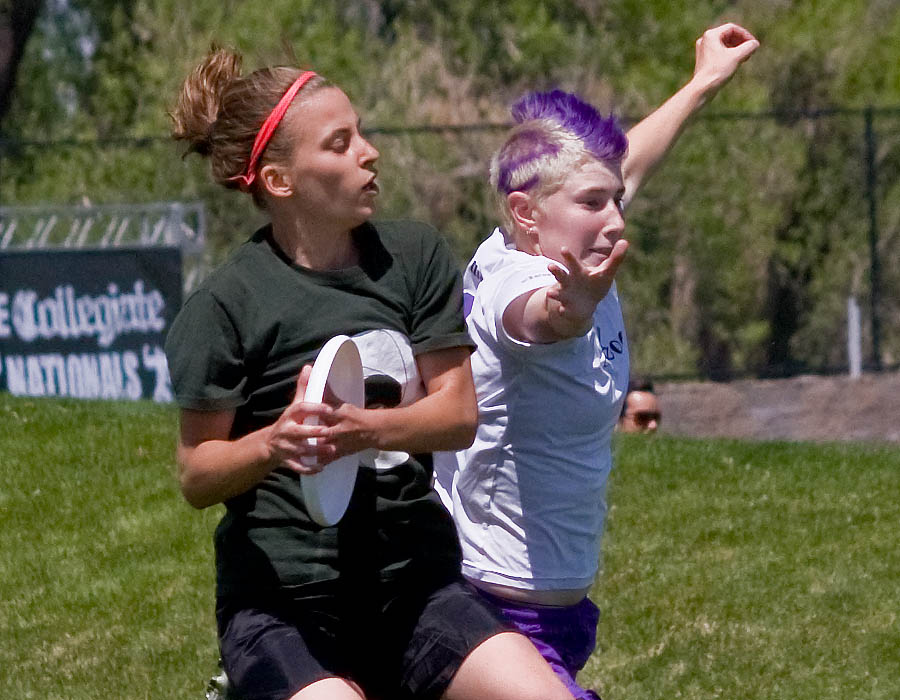 I felt a bit inadquate with my Canon 40D ... size matters when it comes to cameras! ;-)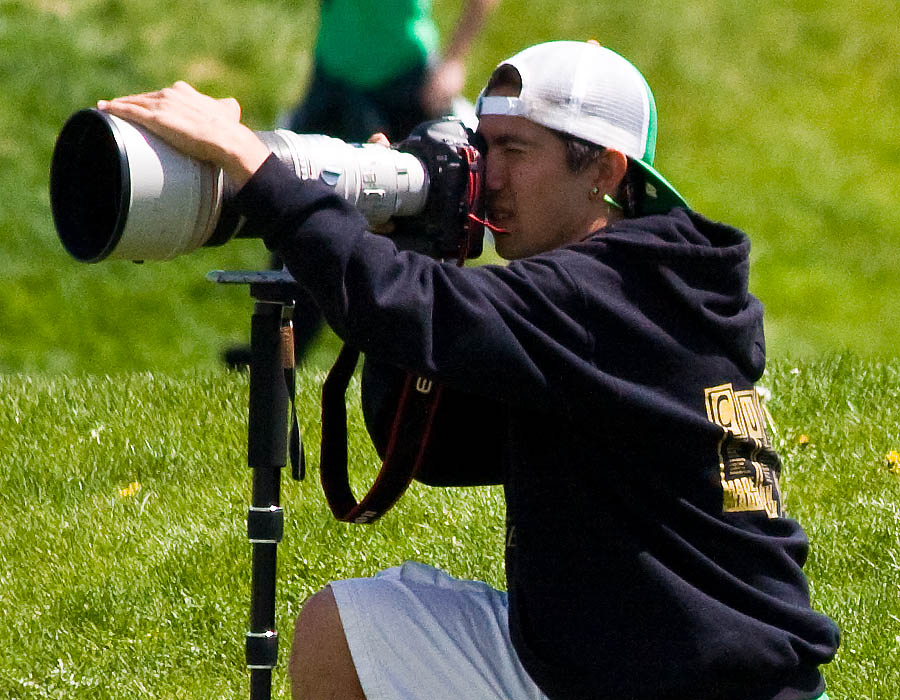 More frisbee pictures
- and for wildlife fans, here's some
Dogs battling a Coyote
and some nifty shots of a
Red Tailed Hawk.