Brendan & Dirk go skiing shirtless at Keystone - D'OH! ;-)
Some record high temperatures were set on March 15th, 2015 when Brendan & Dirk went skiing at Keystone ...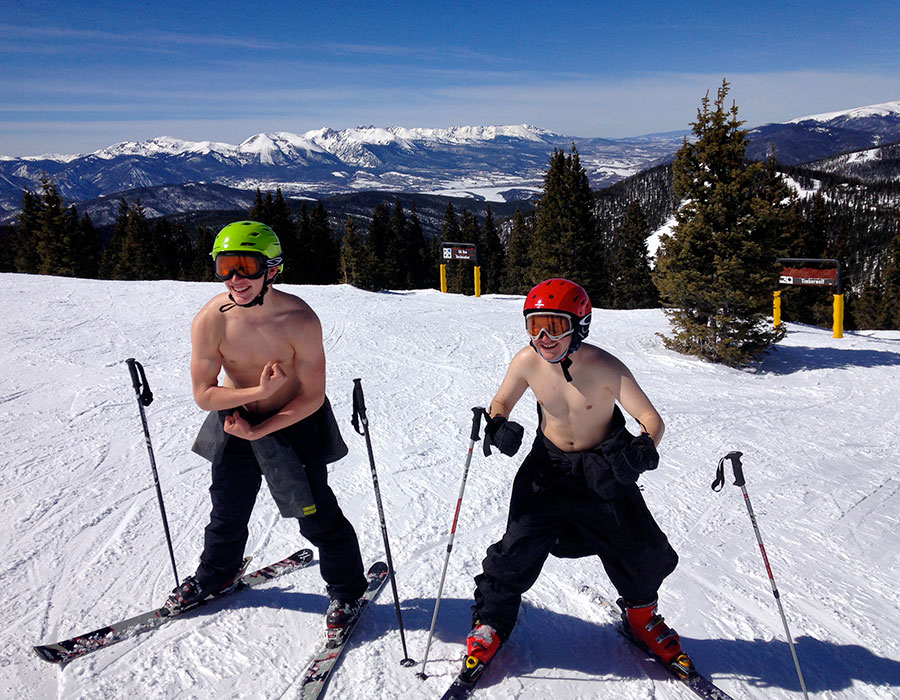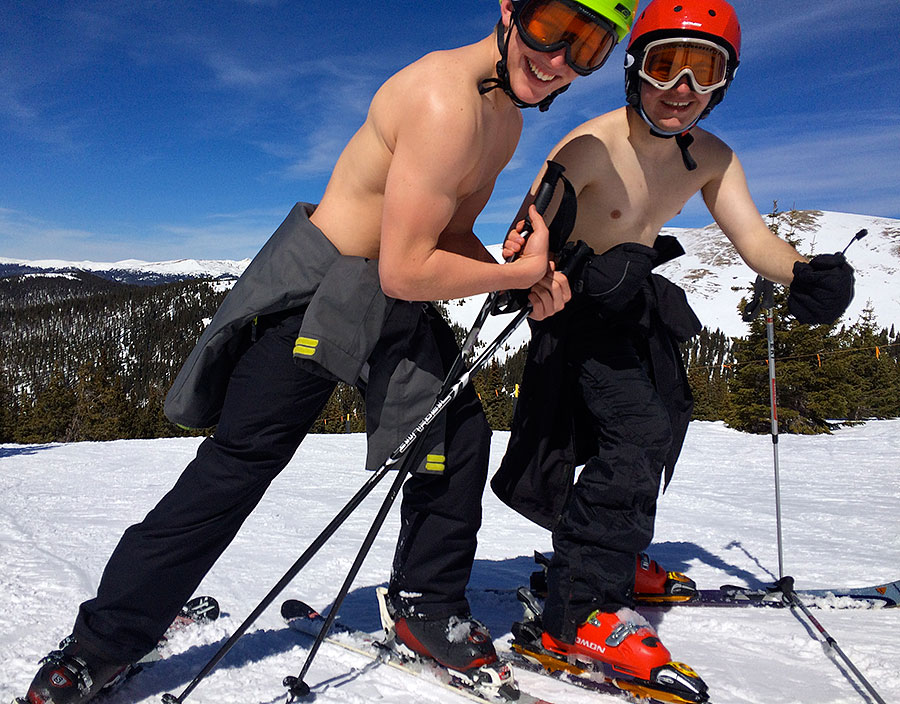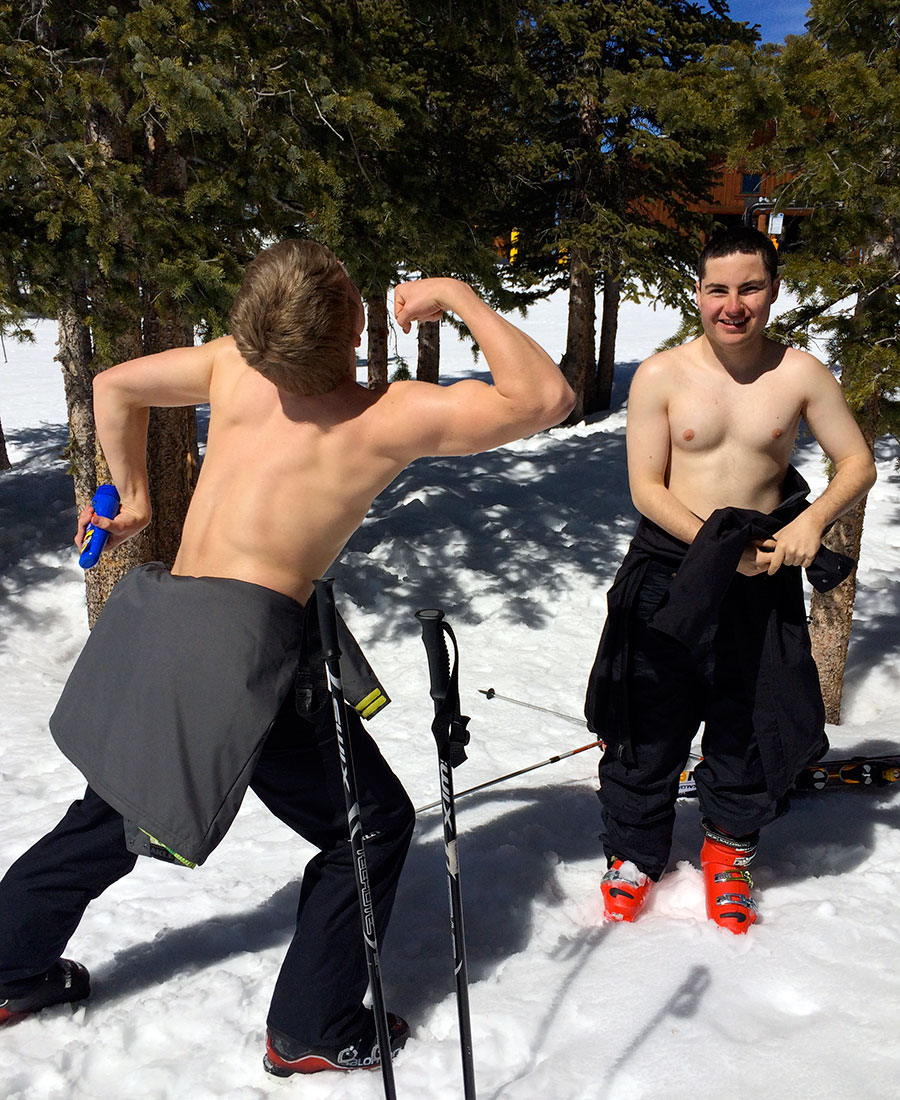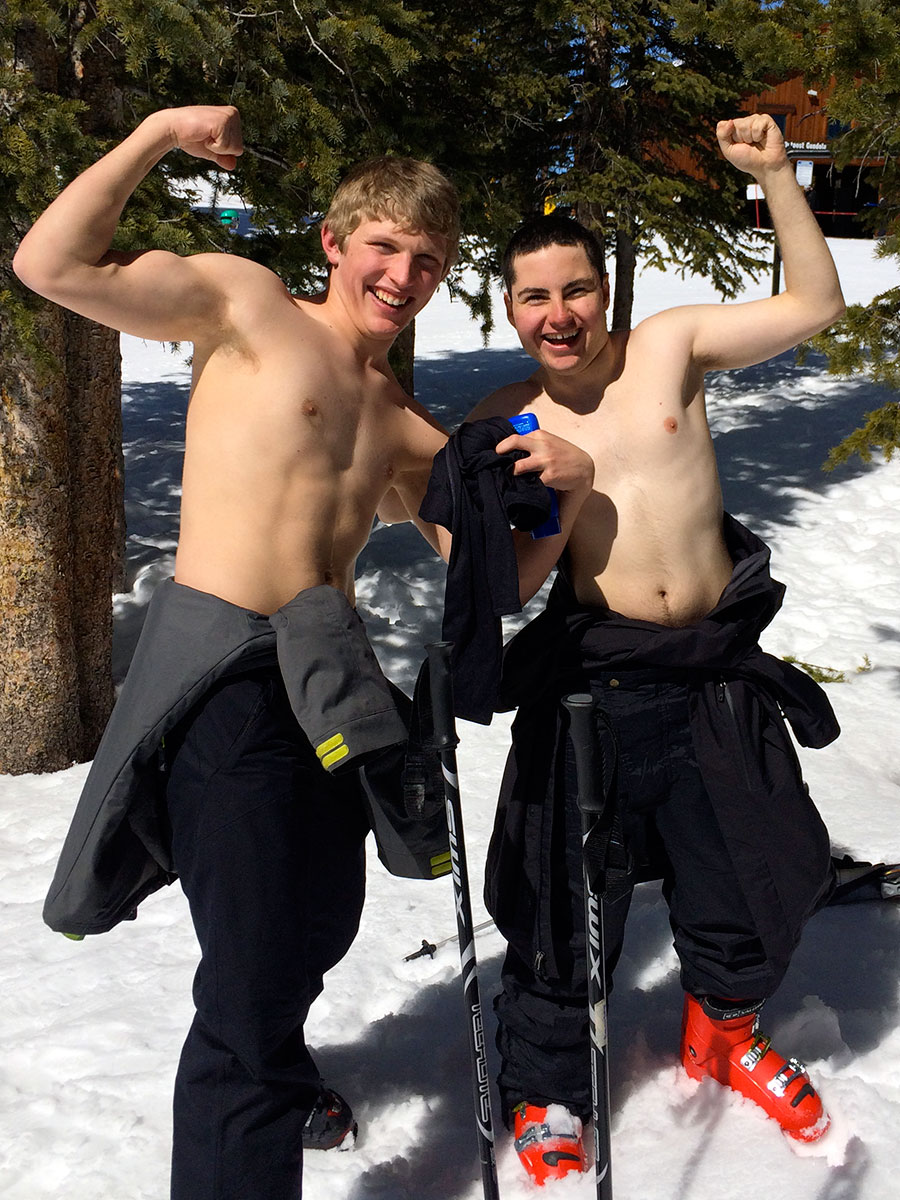 Riding up the Chairlift with Mike and Sue who took these pictures - thanks!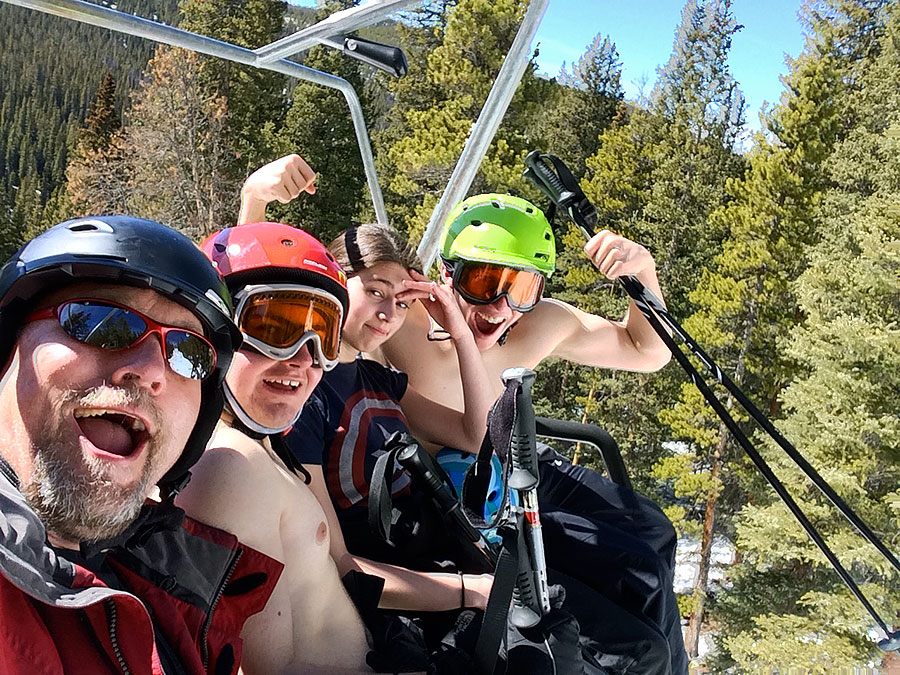 Back to main Skiing and Colorado Skiing pages.