Christmas Webcam Buttons
I put a few "buttons" on the christmas webcam for those items I think may be of interest to surfers, so you can have one-click access to them. The front lawn centerpiece this year is a giant ornament (idea and implementation done by my mother - thanx mom! ;-) so be sure to see the seperate ornament page.
Default Webcam Pan/Zoom Settings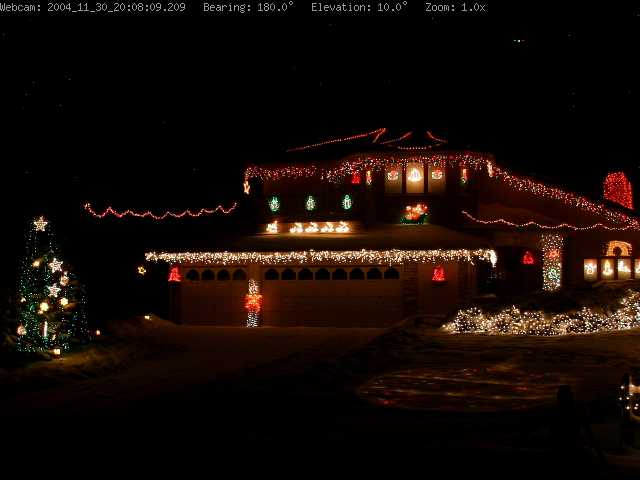 Chimney - no sign of Santa ... yet! ;-)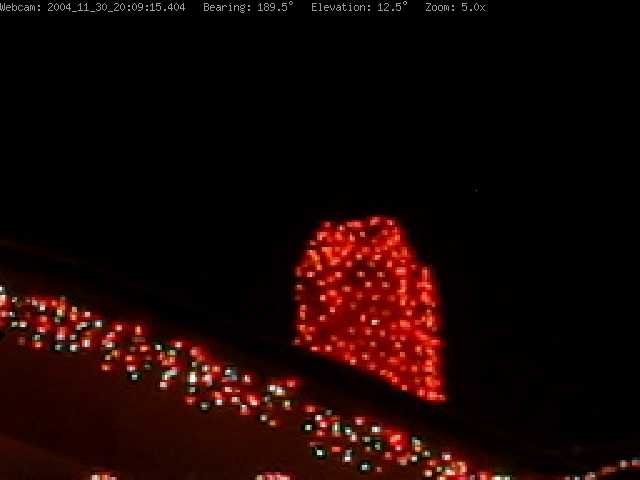 Clock in Window (not as accurate as the image timestamps)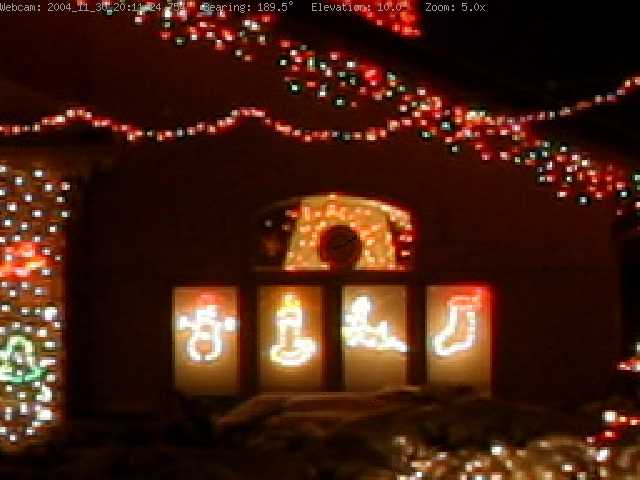 Pink Flamingo's are a bit chilly in the snow! ;-)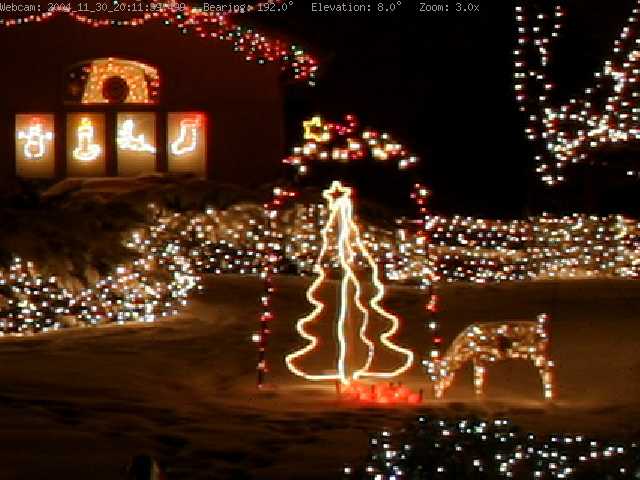 Reindeer on the balcony ... sans Rudolph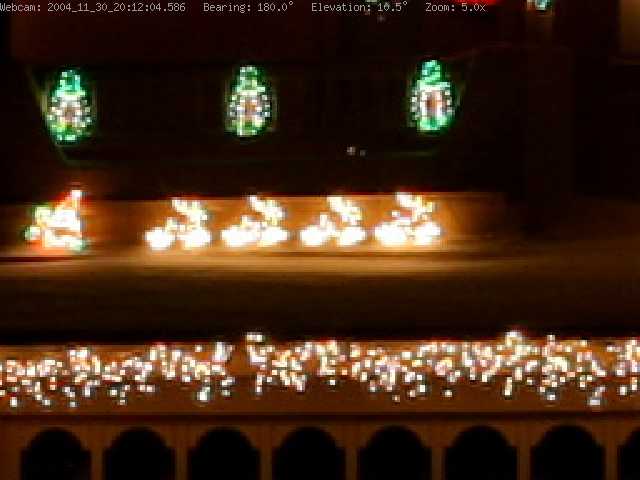 Yet another Santa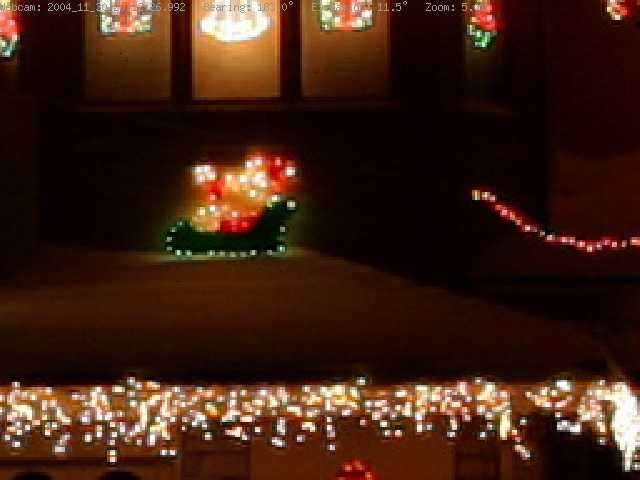 Soldier stands guard at the garage ... until my wife knocks it over! ;-)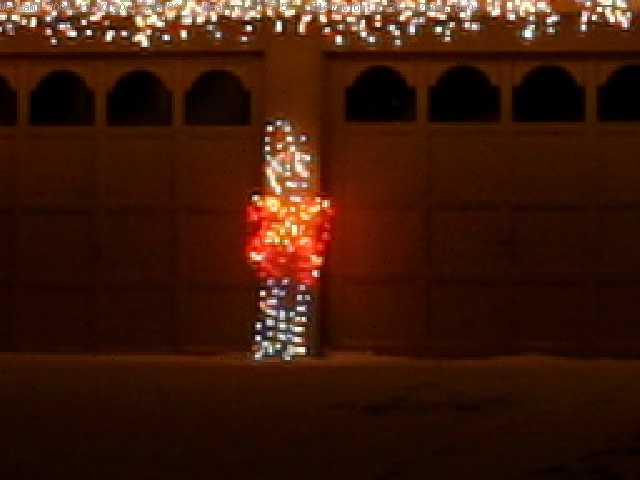 Lighted Christmas Tree - part of a tree that is now too big to decorate - another Mom idea!