Christmas Lights Ornament
My front lawn slopes down toward the street, so it makes a natural "canvas" to place lights on ... when I'm not watching the grass grow. So each year, I try to come up with something interesting and new to put there. It was a star in 2000, tree in 2001, snowman in 2002, "burnt out" in 2003, and for 2004, I went with an giant ornament. Actually, the idea was my mothers (who makes the world's best hash browns) and she did all the work laying out the ~2,000 lights, so she gets all the credit - thanx Mom!

My folks flew in Thanksgiving Day and brother Myke surprised them at the airport ... so the good news was that I had a lotta helpers. The bad news was a cold front was coming in, so it was a race to finish the lights before the snow started coming down. For those football fans out there, you may recall seeing quite a few snow flurries during the Sunday, November 28th Bronco game. So the ornament looked great ... but it's now covered with snow ... but this will eventually melt and then I'll shoot some more pictures of it - it looks pretty cool.
Ornament glows under about 6" of snow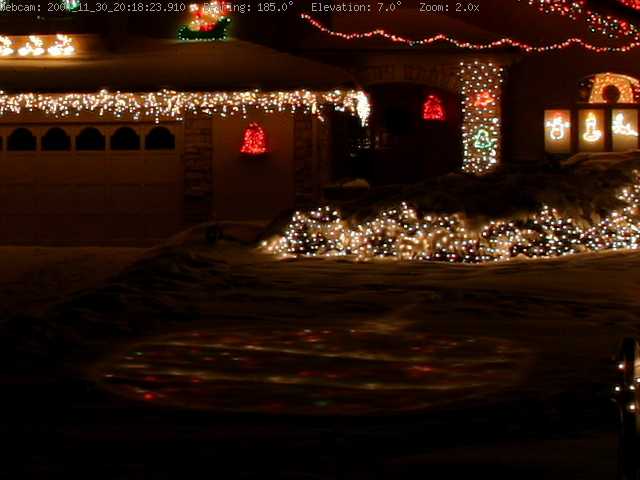 Starting to poke through - it stayed cold for a while