Fun Skiing Winter Park - Feb/2010
Brendan skies down Sunnyside - shortly thereafter, clouds obscured the sun
Donna leads Kyle, Drew, Brendan, Dirk, and Wendy into the remote Eagle Wind area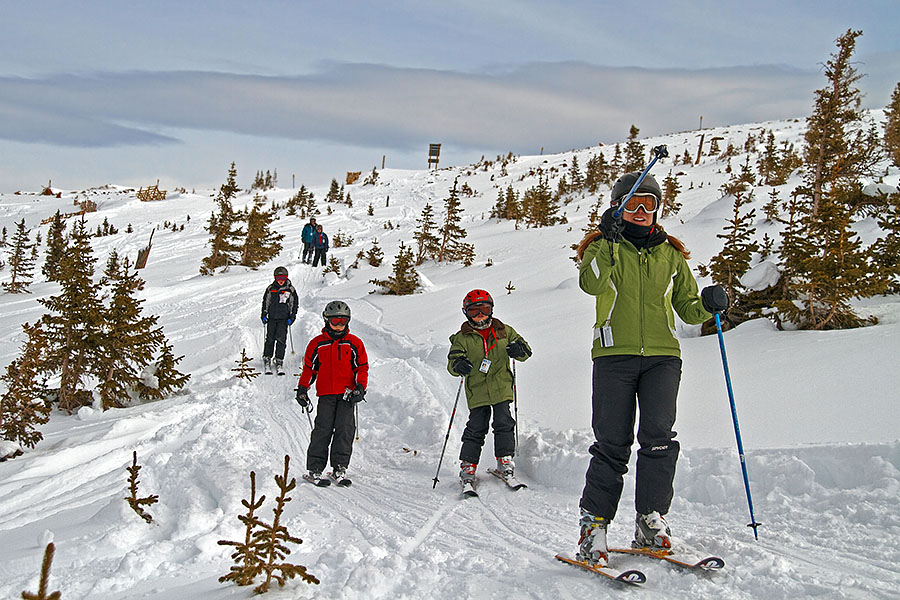 Dave cuts up the Pow-Pow followed by Drew and Brendan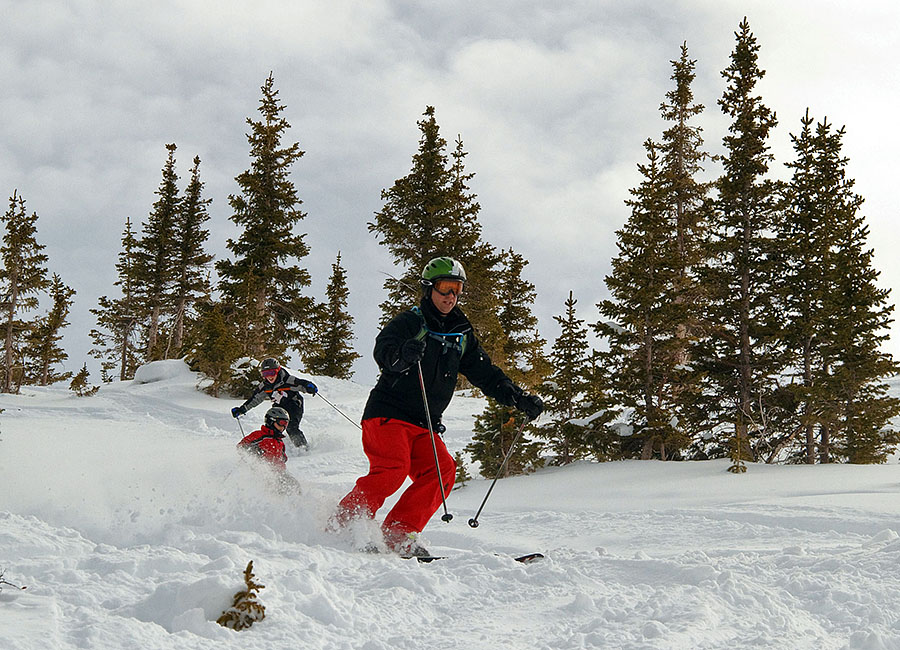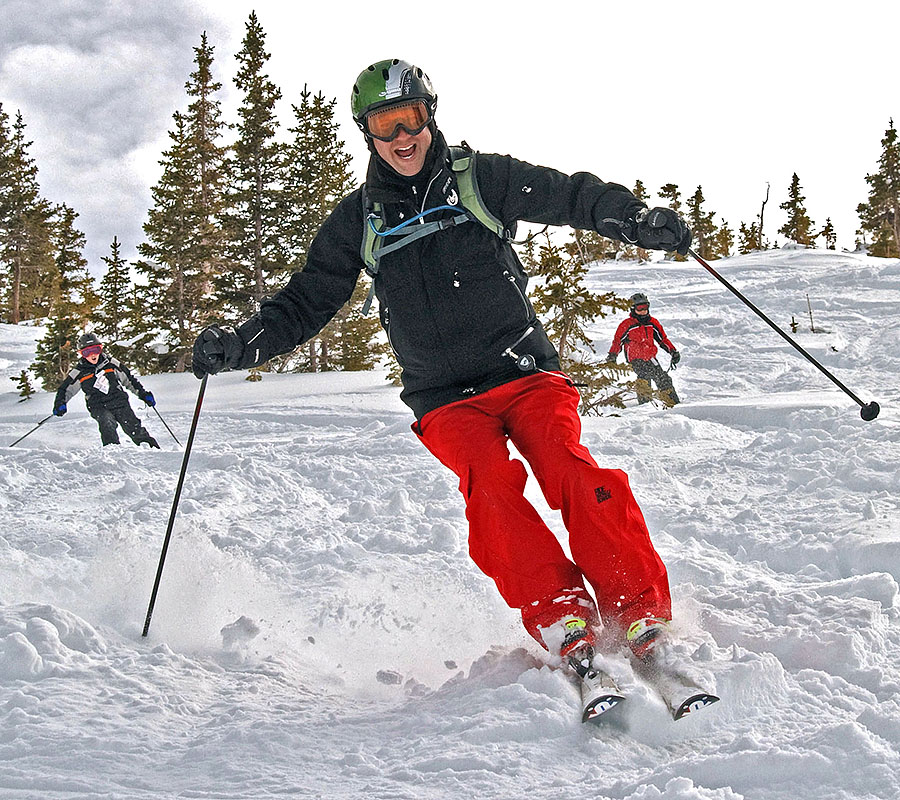 Donna does sweep in case any of the kids take a tumble from their BIG AIR!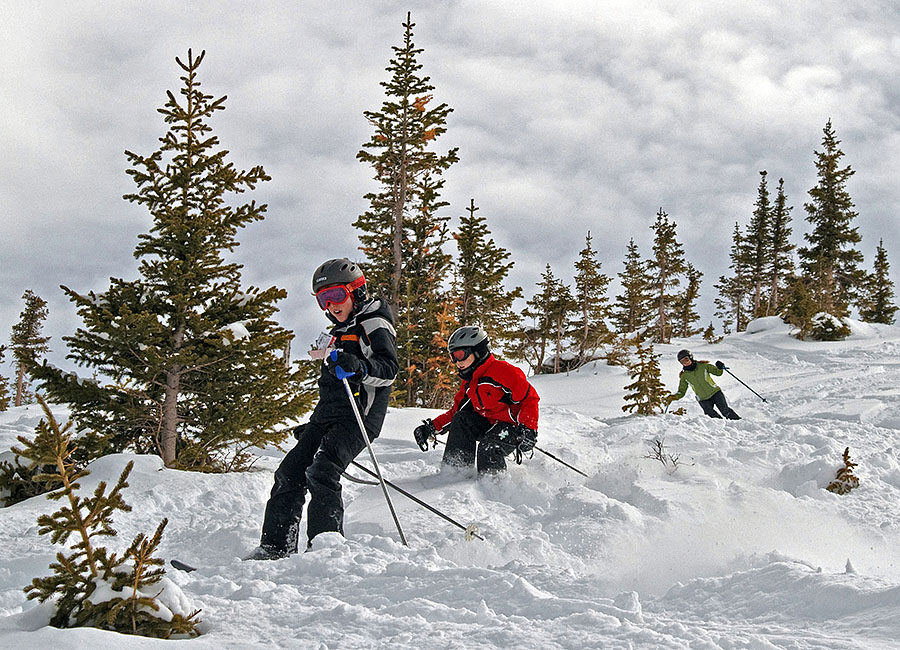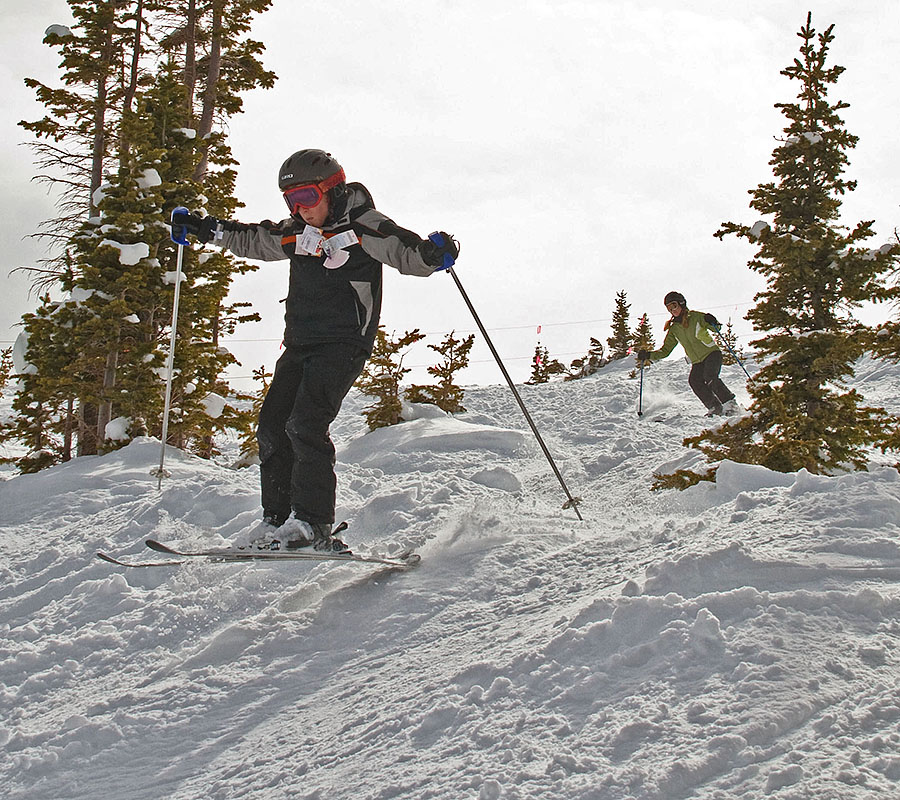 And she rips it up -
mouseover image to see next frame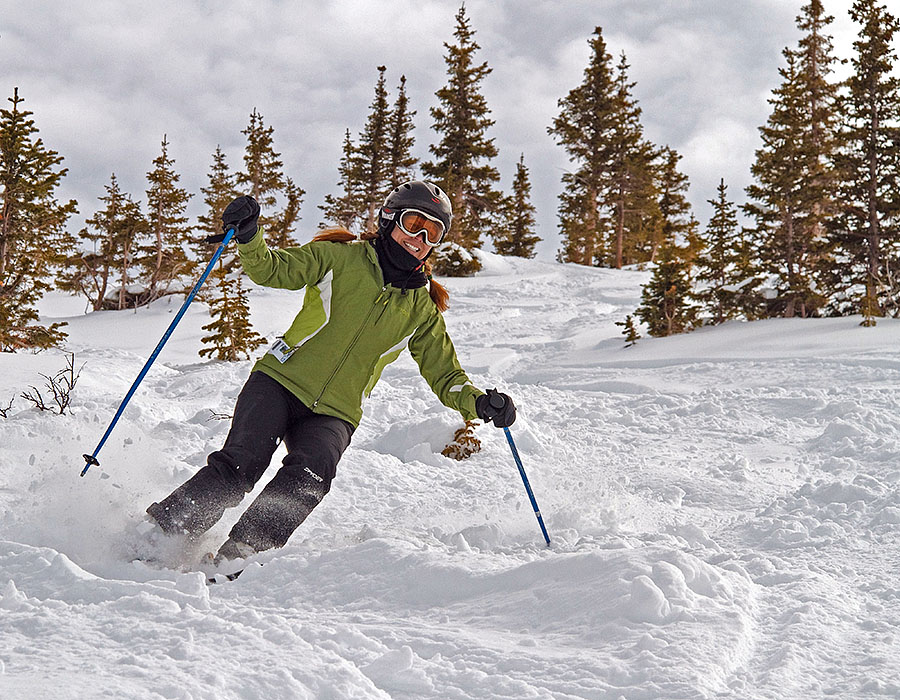 She better check on Dave who is dodging trees - that was too close for comfort! ;-)
Use the controls to play, step, pause, slow-down, and/or speed-up the animation which was shot at 8 frames/sec
| | | | | |
| --- | --- | --- | --- | --- |
| | | Frame Rate | | ... loading images ... |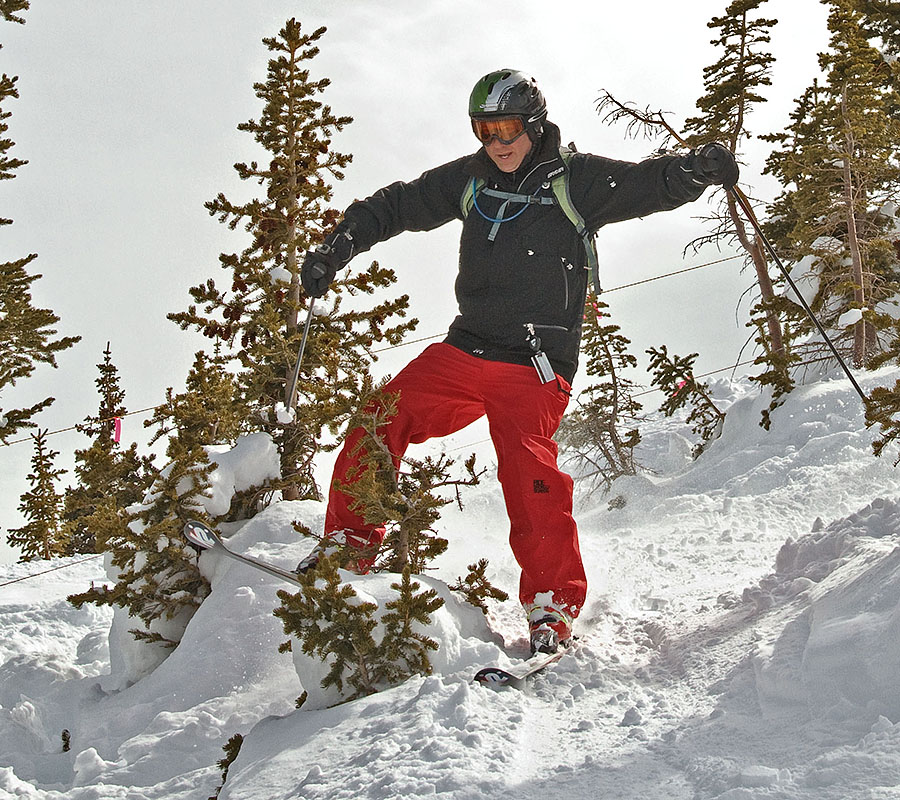 Dirk comes whipping out of the trees -
mouseover image to see previous frame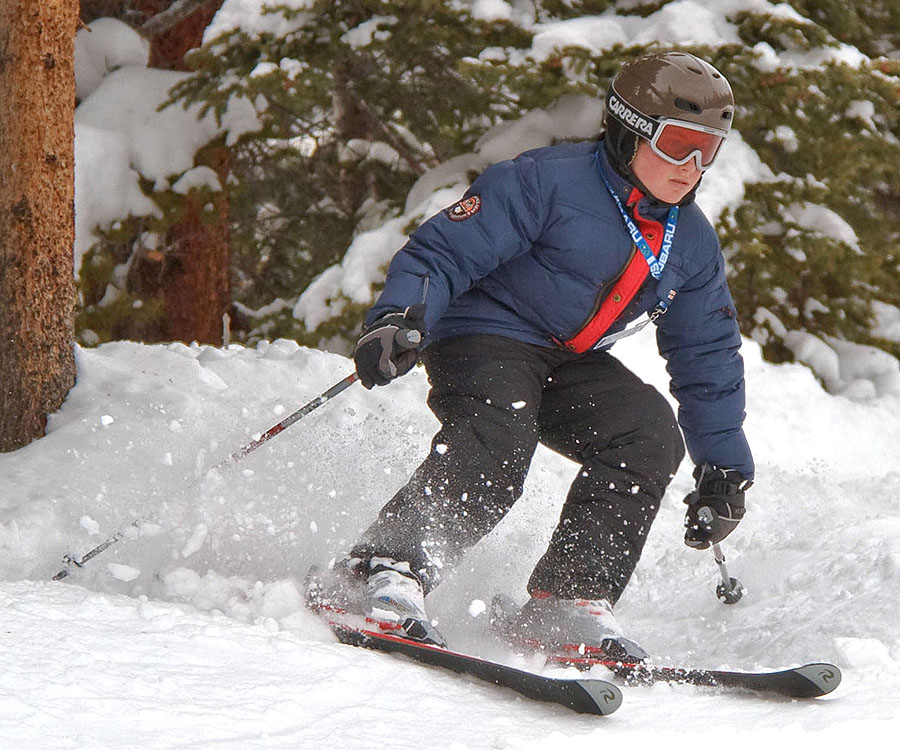 Dirk, Donna, and Dave tackle the bumps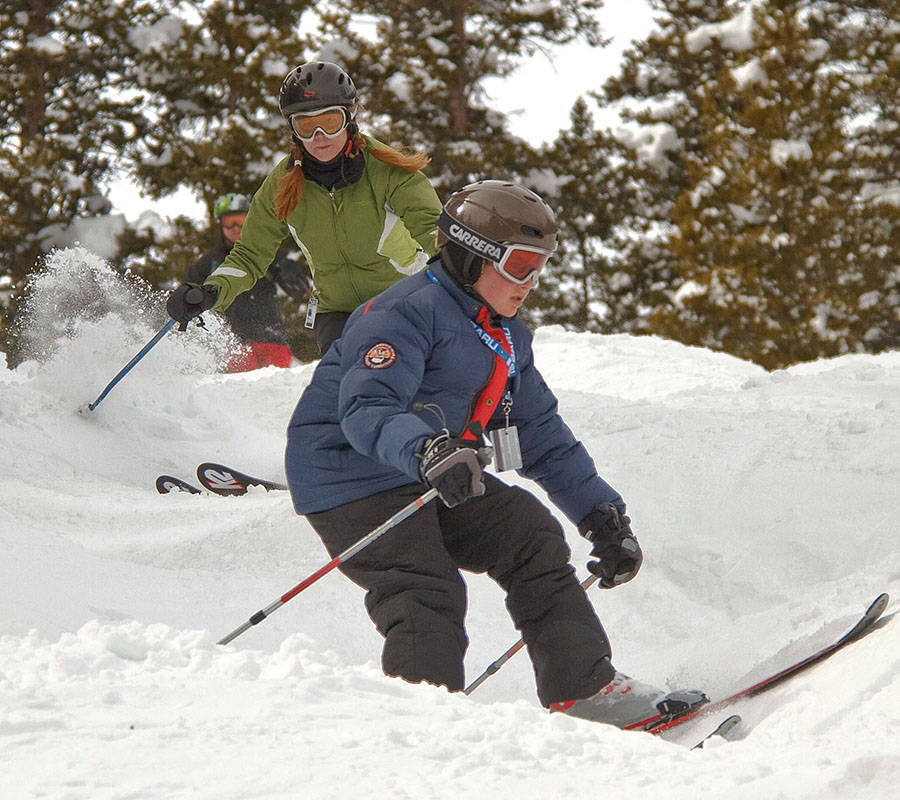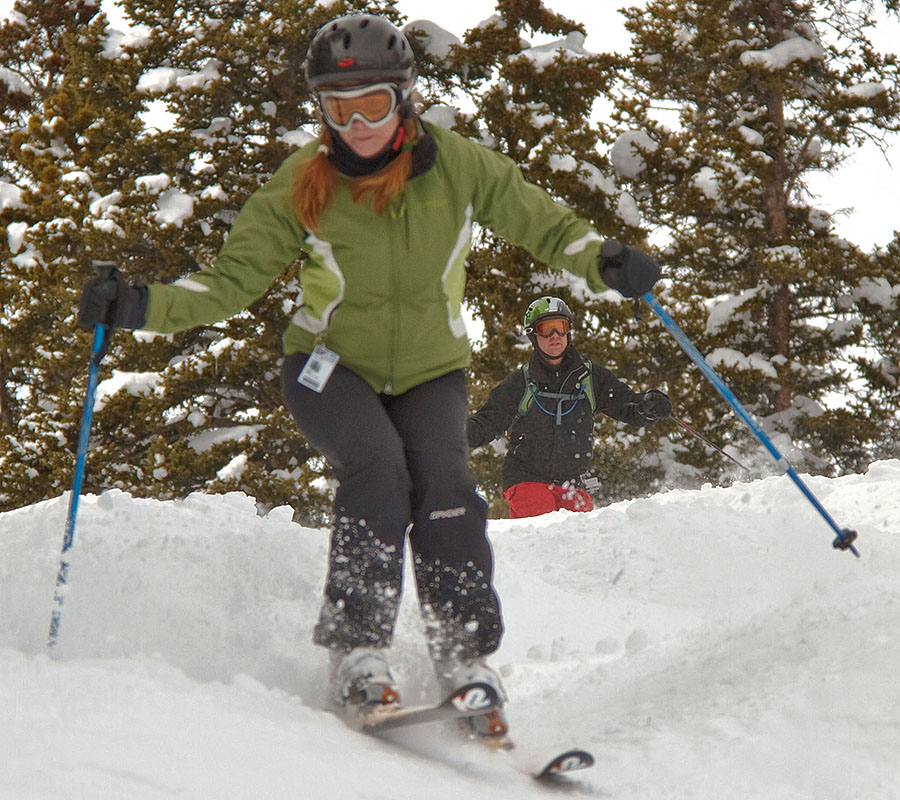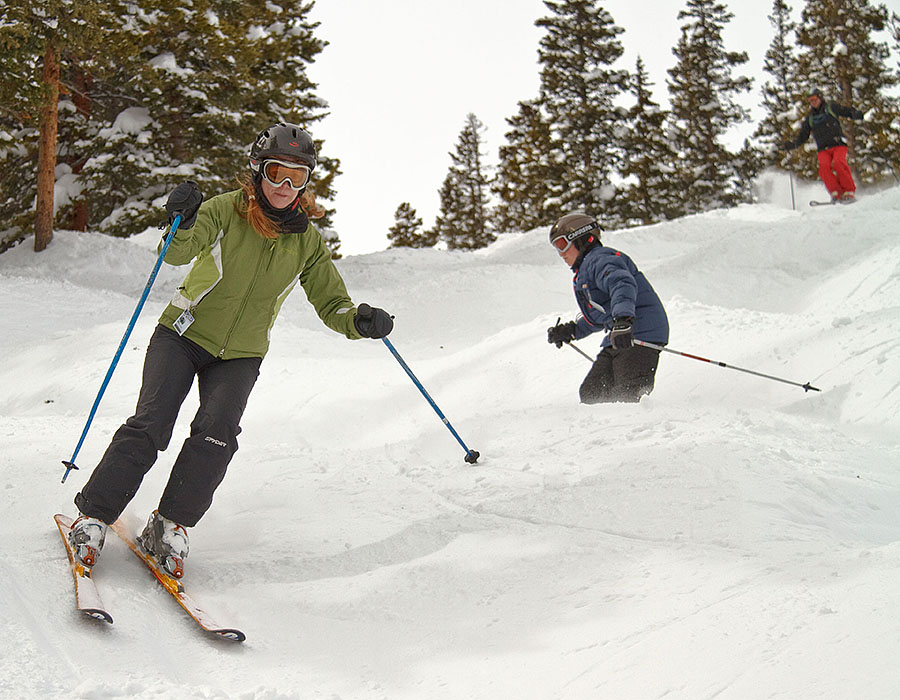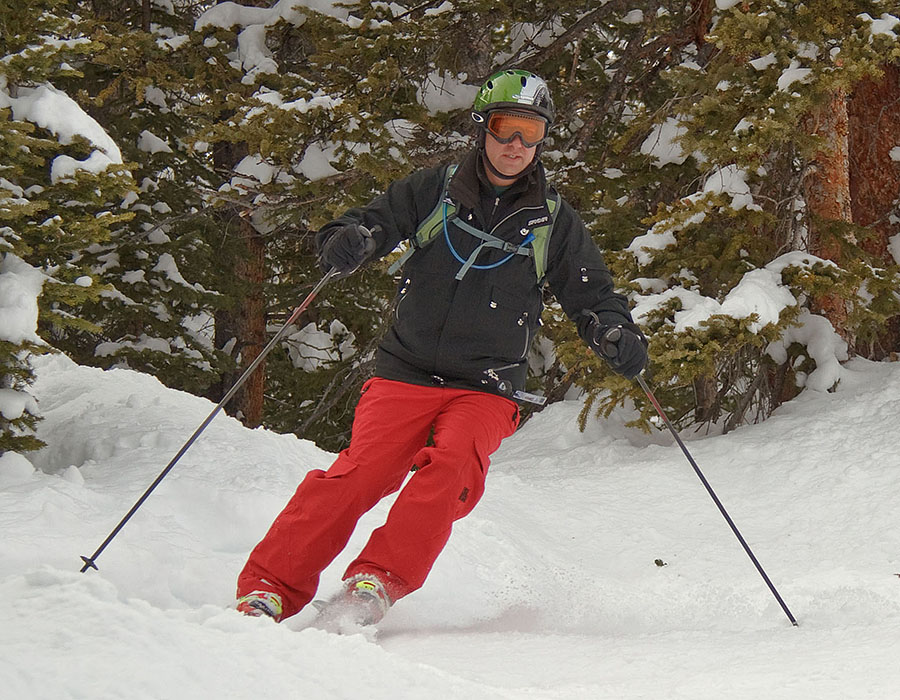 Dave and Drew just before skiing down "The Wall"
Kyle, Drew, Dirk, Brendan, and Dave going up the Mary Jane six-pack chair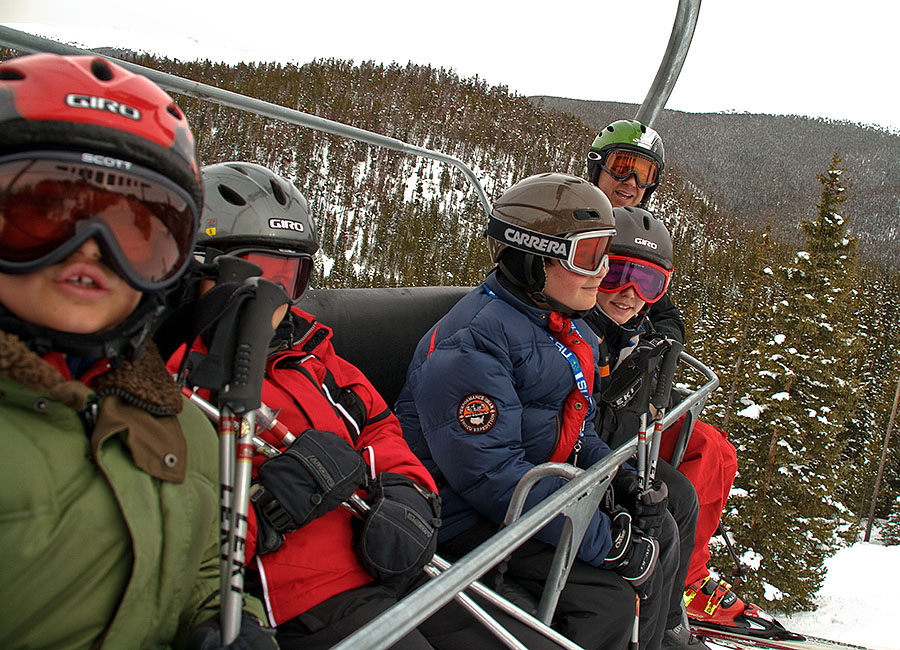 Photography Notes:
Pictures & video taken with a Canon 7D DSLR and 18-200mm lens - EXIF timestamp is 3 hours early - still on
Hawaii time! ;-)
Skiing photography is a challenge (with the big dynamic range) and the clouds rolled in early to make it doubly hard with the flat light. So some of these are arguably candidates for crappy Photoshop jobs due to my adjustments. The videos are shot at hi-def (1920x1080x30) and are HUGE - the "Brendan in the tree well" is downsized 50% - the others are 25% just to keep the file sizes manageable even with substantial compression.