Misc. Natural Gas comments/pictures for converting LP->NG
Last Updated September 3rd, 2003. I allready had natural gas allready in my house for the furnace and hot water heater. So I had a plumber run a line to the deck where the BBQ was going to be. Along the way, I had a few "stubs" put in place in case I ever do a gas range/oven/clothes dryer.

I originally thought this would be more iron pipe ... but the plumber convinced me that this "flex hose" met code specifications (I have seen it in newer houses) and was really the way to go. He originally was going to put in 1/2" inside diameter hose, but I was concerned about the length of the run and amount of BTU's I would need, so we ended up with 3/4" most of the way with 1/2" on the last 20 feet or so after the last stub. Home Depot had a "spec book" that discussed what diameter of pipe one needs for a given BTU draw and length of run - I wanted to err on the big side. And here is an online reference.

This work cost me about $400 ... so at $10/tank savings, I need to do a fair amount of grilling for the payback, although the convenience is pretty nice. And if I ever do put in a gas appliance, I'll be ready for it. Note that I have an unfinished basement, so this made access a LOT easier.

Back to main BBQ Grill page - © 2002-2003 www.komar.org
Gas comes in from utility, through a regulator, and then a flow meter.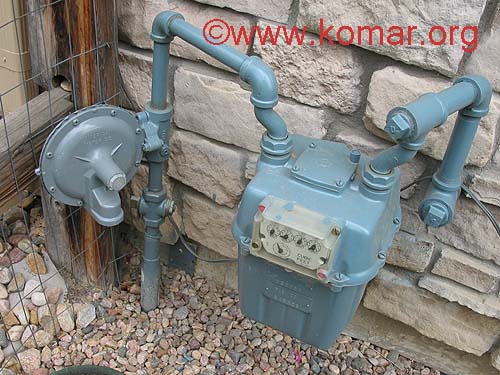 Closeup of the meter - use this to calculate Cubic Feet/Hour and then BTU's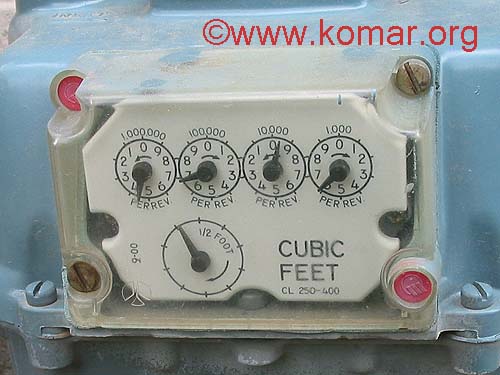 Existing iron pipe goes to furnace, fireplaces, and we T'ed off the hot water heater pipe here.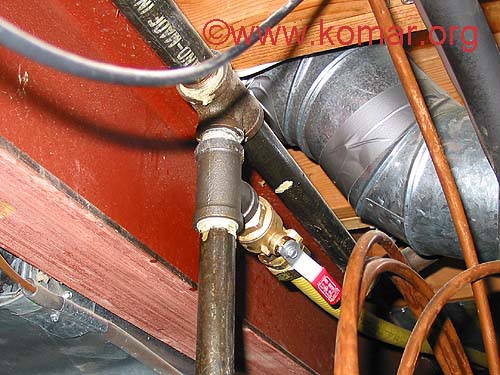 The view from the other side - note the shutoff valve.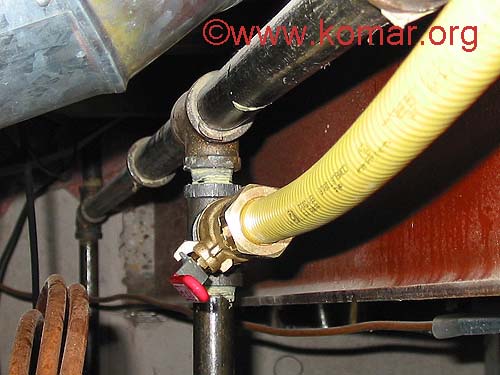 A stub for the oven - easy to add now ...
Last section of hose heading outside the house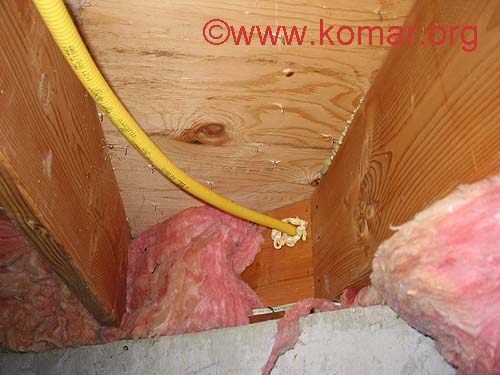 Here is what it looks like on the other side outside the house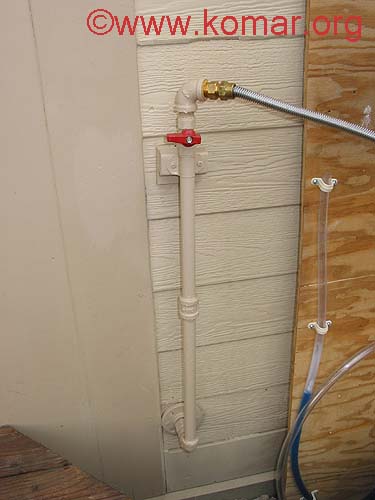 A closeup - note shutoff valve here also
A REAL closeup - coupler is 1/2" Male Pipe to 1/2" Male Flare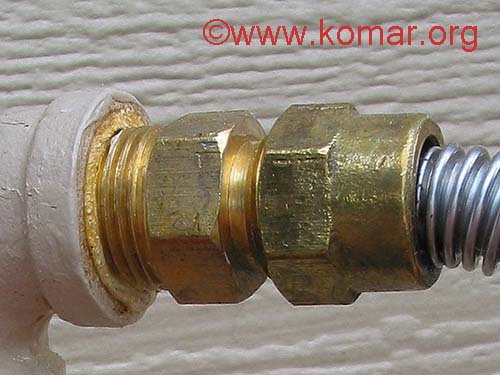 3' metal flex pipe - they are typically used for appliances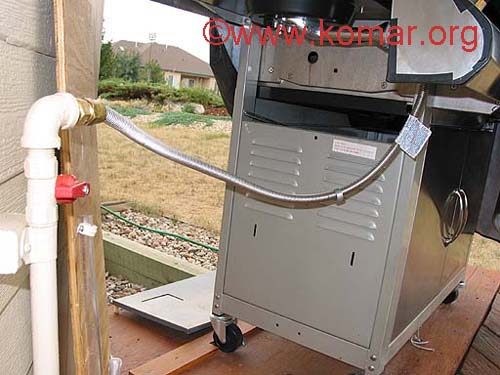 View from below of flex pipe screwing into BBQ grill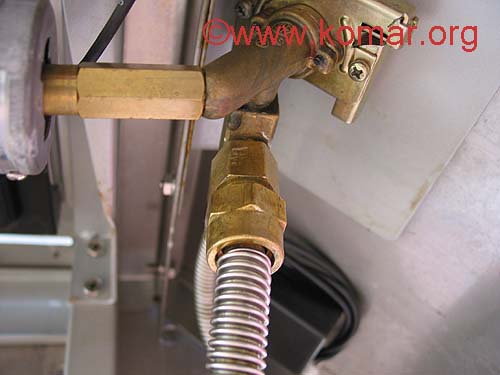 View from behind - note side burner orifice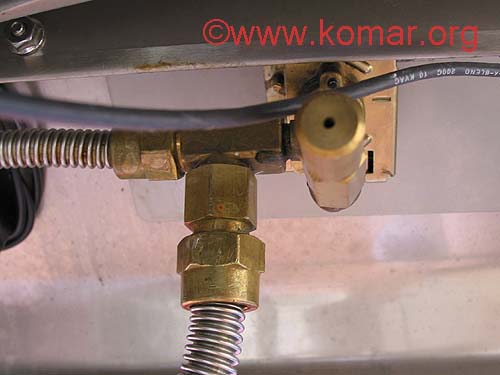 A REAL closeup - coupler is 1/2" Male Flare to 3/8" Female Flare