Bee Stinger
So I'm sitting in the shade of a tree watching my
son Kyle play soccer.
I'm wearing
Crocs
which are open-ended shoes and I feel a slight tickling ... and then
BAMN!
... a strong stinging pain. I whip off the Croc and a bee goes flying away. I look down at my toe and see some blood ... and what is left of the bee stinger. I pull that out and put it on some paper (needless to say, the soccer kids thought it was wayyy cool to see) and took some pictures of it when I got home.
I'm not allergic to bee stings, but typically have a reaction of redness/swelling/pain for ~15 minutes ... which happened here. However, there was some long-term inflammation that continued for over 24 hours, but then finally subsided - see foot pic!
Bee Stinger on Tupperware Lid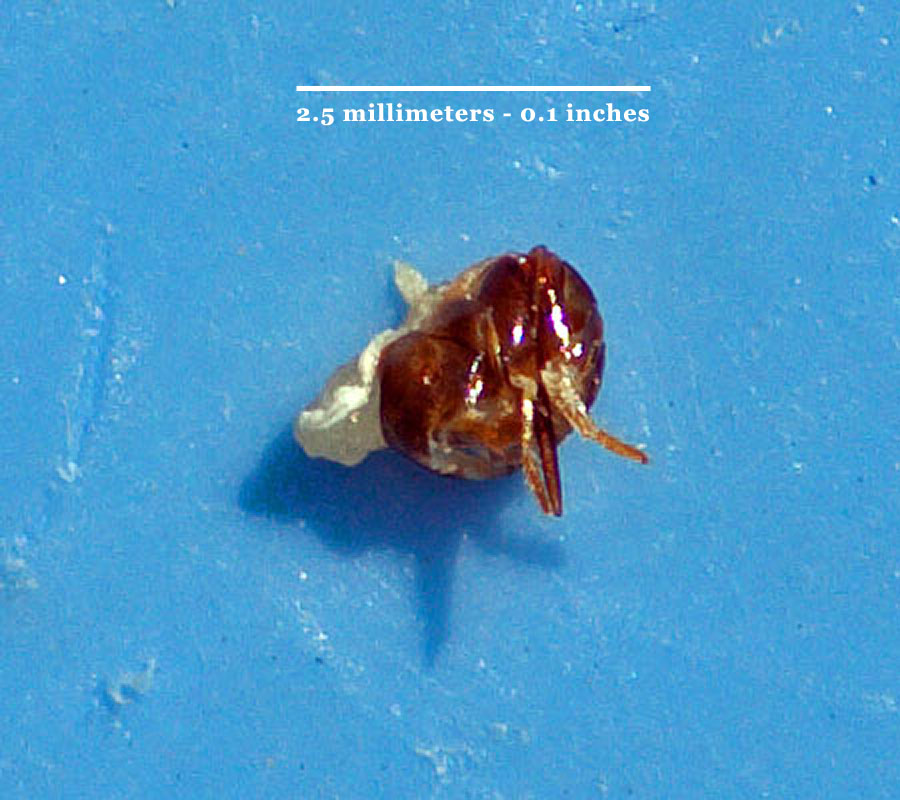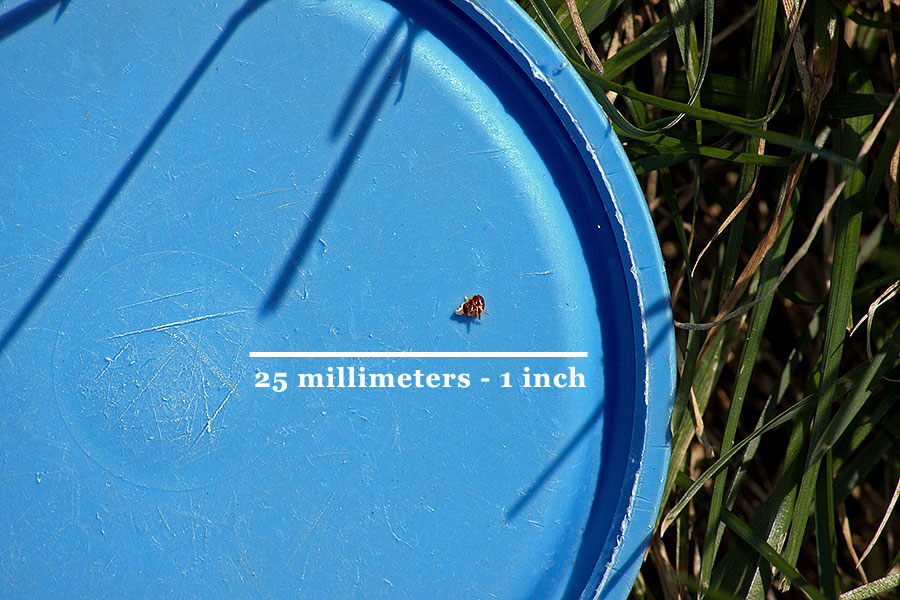 Different lighting (via off-camera flash) of the Bee Stinger -
mouseover image to see another view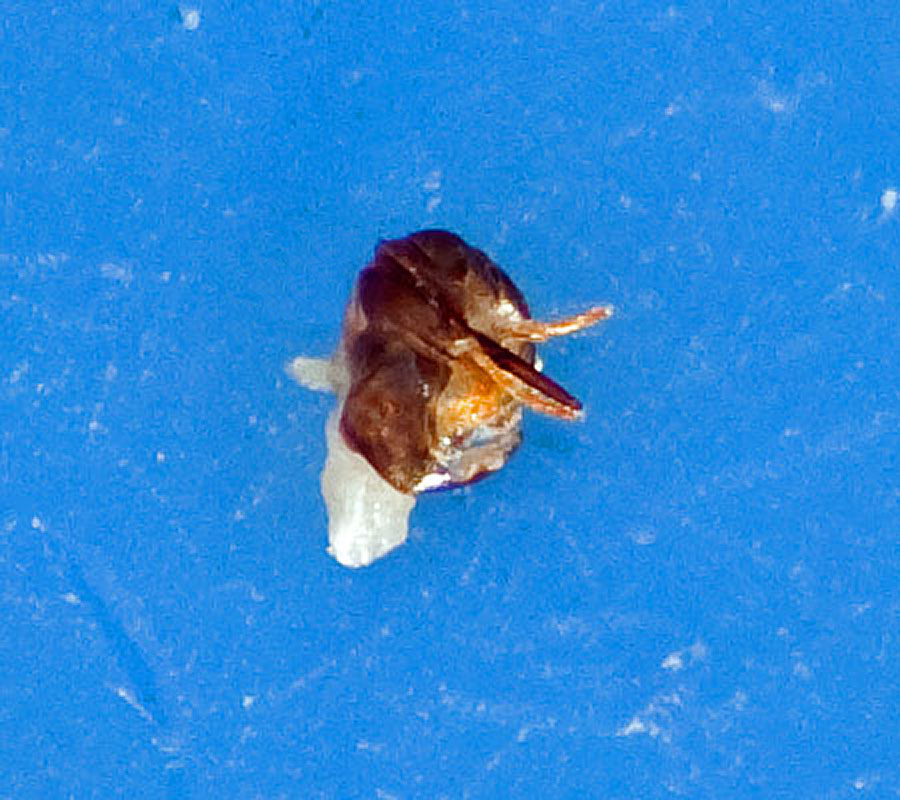 Blood from the Bee Sting on middle toe of my right footon middle toe of my right foot -
mouseover image to see close-up picture! ;-)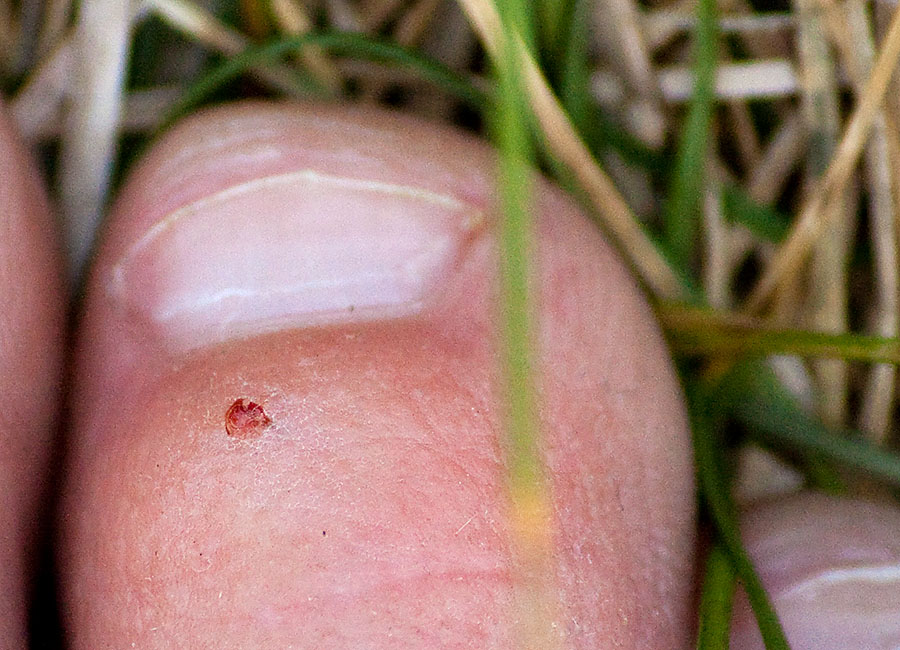 Some self-portraits of my feet showing the inflammation from the bee sting - yikes!
Use the controls to play, step, pause, slow-down, and/or speed-up the animation.
| | | | | |
| --- | --- | --- | --- | --- |
| | | Frame Rate | | ... loading images ... |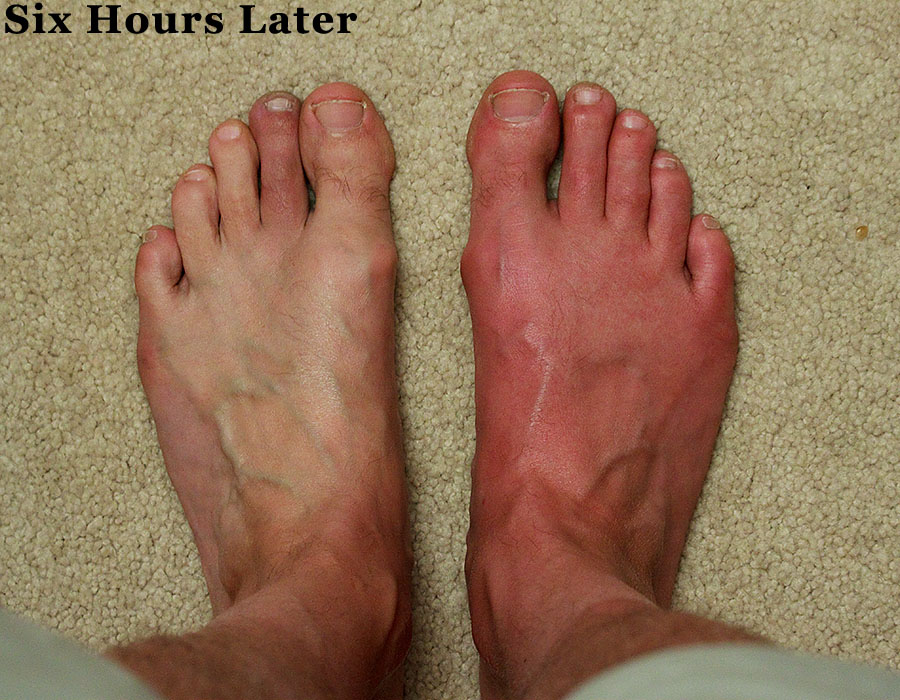 Photography Notes:
These pictures were taken with a
Canon 50D DSLR
with a
55-250 lens
attached which has a minimum focusing distance of 3.6 feet. This isn't a true Macro lens (which typically provide a magnification factor of 1x), but at 0.31x at 250mm telephoto, it's pretty decent for stuff like an
"Ambush Bug ambushing a Painted Lady Butterfly"
two days earlier.
However, for extremely small stuff, like a bee stinger, it's pushing it since as it's darn hard to get enough pixels on target.
I'd love to have a Canon 7D DSLR with a 100mm Macro lens which would have provided an image about four times as big. Camera was tripod mounted facing down with Live View used to focus and off camera flash to enhance lighting.
Super small Macro Photographers is hard - especially when you are the subject! ;-)