Ladybugs Humping - WOW!
M son Kyle and I were out pulling weeds and he said "Hey Dad, there's some ladybugs ... and they are humping" ... so I grabbed my camera to take a few pictures of the action. Taken with a Canon 7D & shoe-mounted 580EX flash and 18-200 lens which isn't shabby as a poor-man's Macro lens ... plus it ain't easy staying in focus when they are moving around! ;-)
Ladybugs Humping on a leaf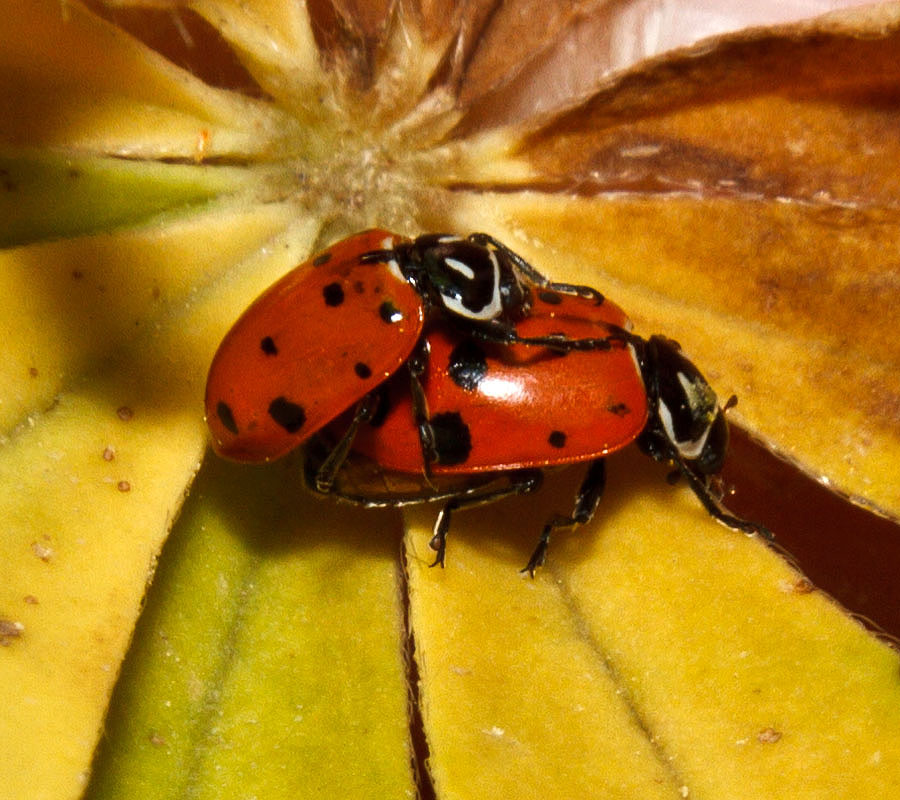 Three image sequence of Humping Ladybugs climbing up Kyle's finger
Use the controls to play, step, pause, slow-down, and/or speed-up the animation.
| | | | | |
| --- | --- | --- | --- | --- |
| | | Frame Rate | | ... loading images ... |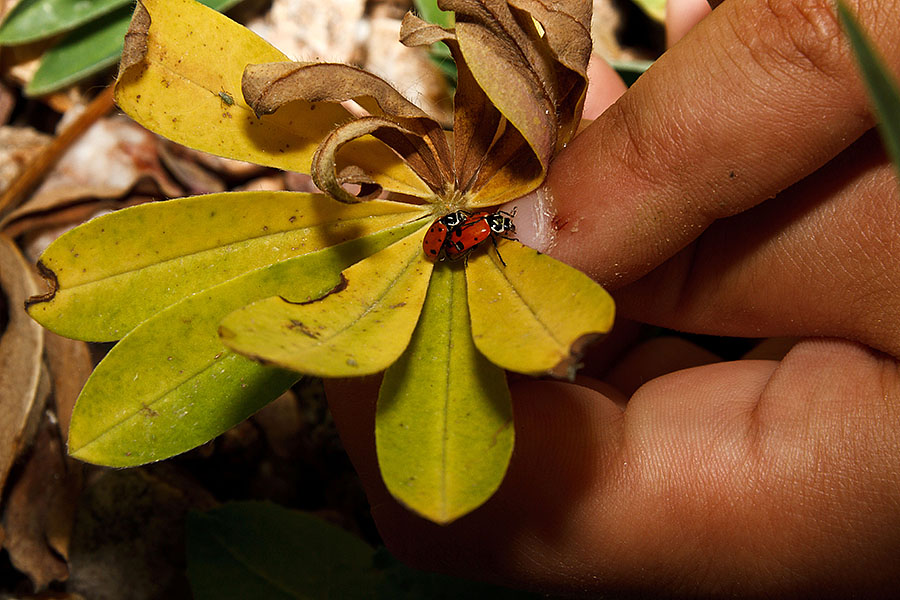 Composite image showing (same scale) of ladybugs and nearby bug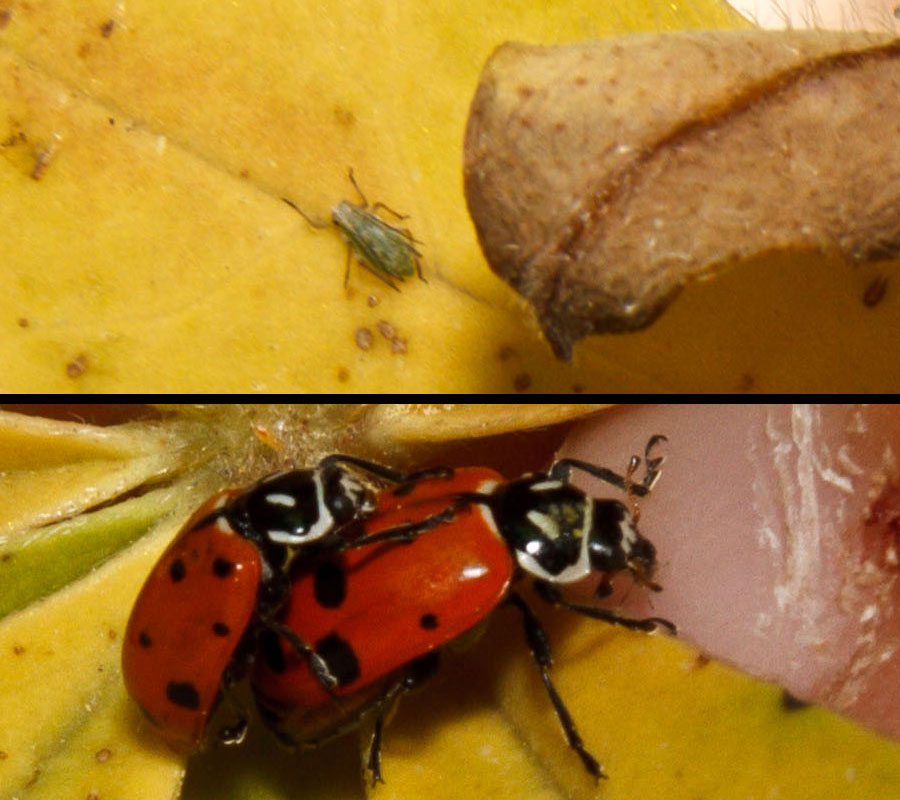 Closeup of Humping Ladybugs crawling on Kyle's (bloodied) finger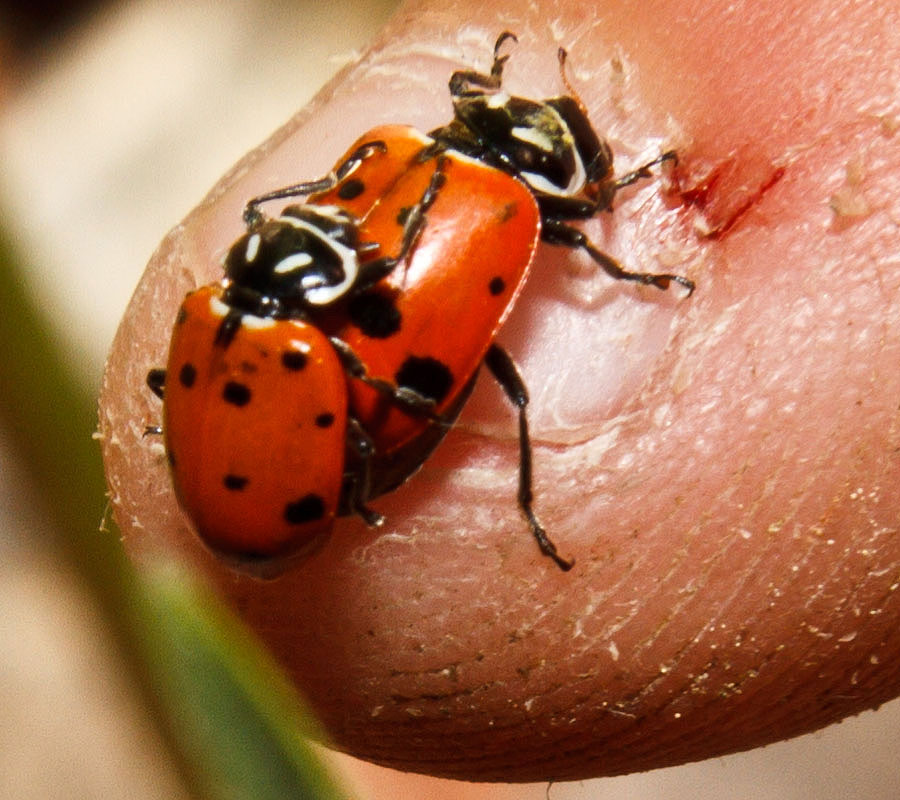 Humping Ladybugs crawling up Kyle's finger -
mouseover images to see close-up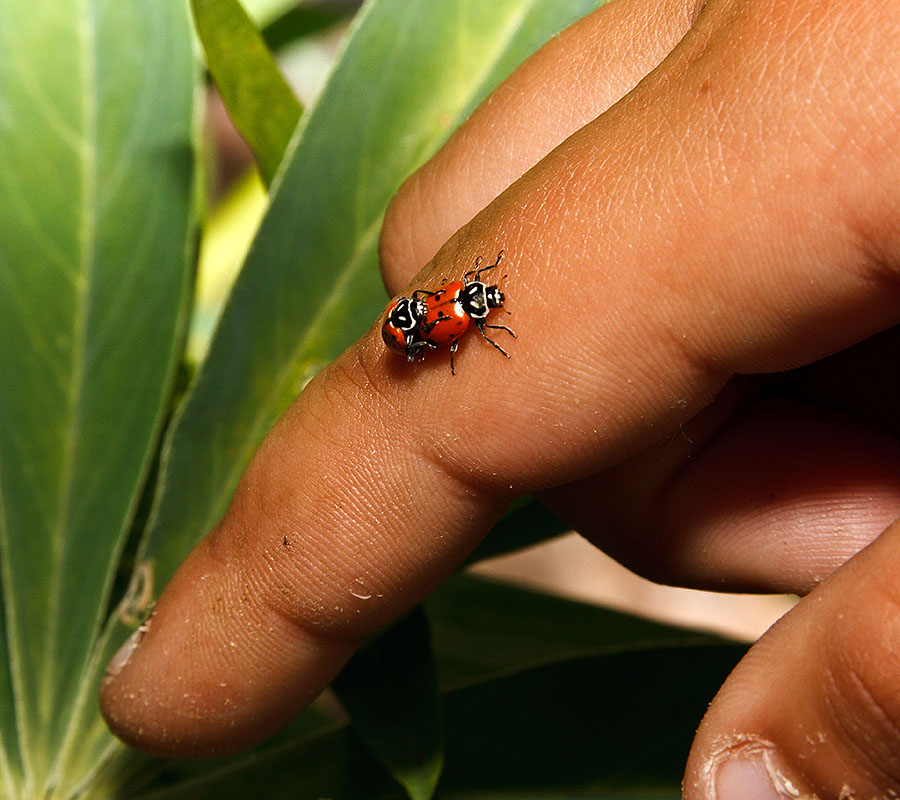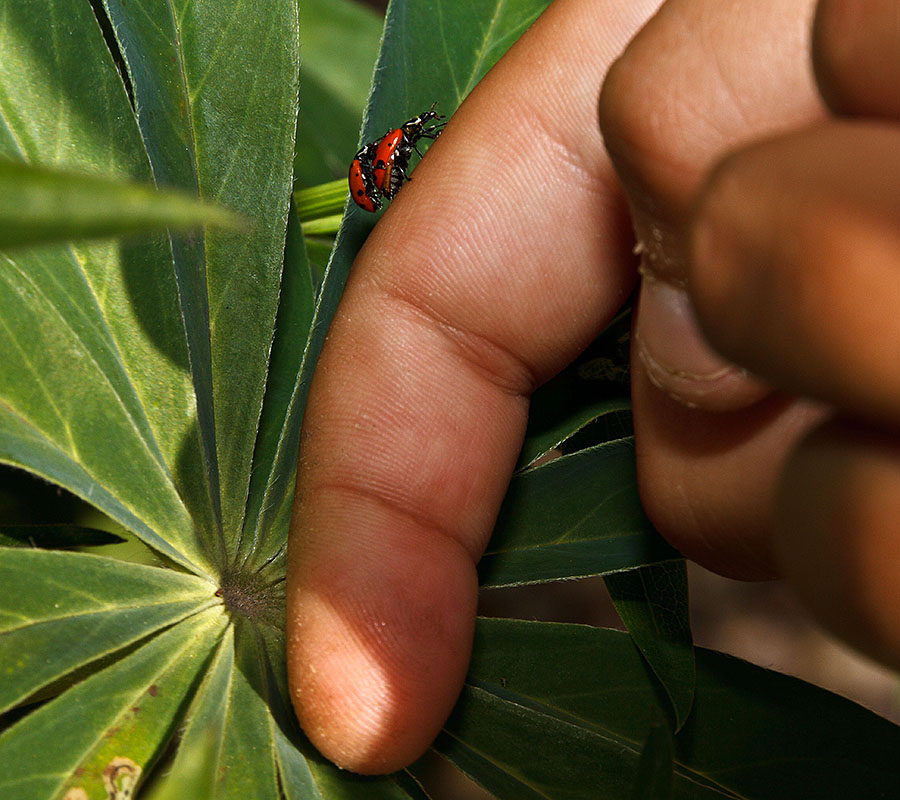 Tiny Ladybugs on Kyle's hands - another one shows interest in getting in on the action! ;-)