GRU Frisbee on 2009/10/04
I recently got a
Canon 7D DSLR
and wanted to see how well it works for sports using my el-cheapo
55-250 telephoto lens.
It was mid-afternoon with patchy clouds, so the light wasn't the best and the pictures are a bit contrasty, plus these are in-camera JPEG's rather than processed RAW files. And yes, the autofocus (while being quite fast) wasn't as sharp as I'd like to see... but overall, not shabby for a first outing with the new camera.
Hayley (in white tossing the forehand) wrote the following to me - cute!
The pictures you took are so nifty,
We're captured in pixels not-gritty,
All frozen in time,
Action-packed sublime,
YOU ROCK and your style's damn thrifty. :-D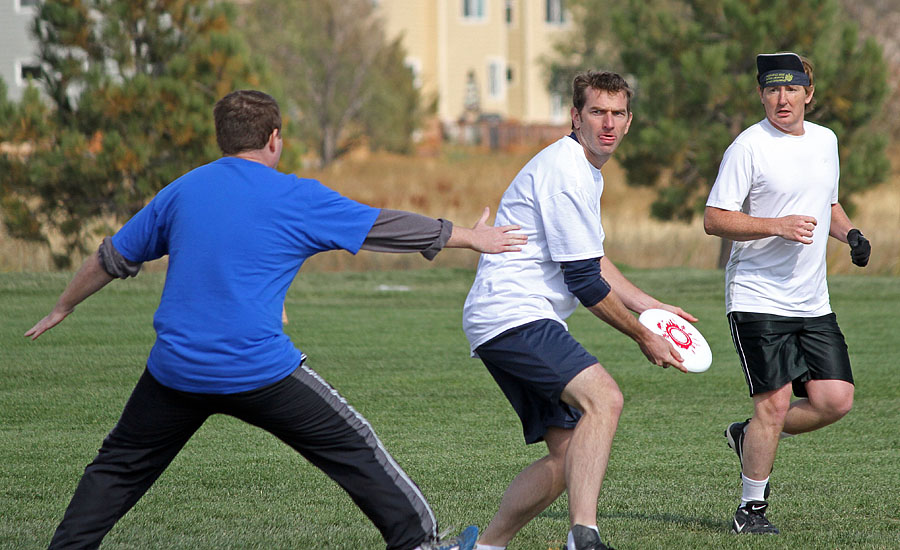 Mouseover Image to see Robert's reaction after this great catch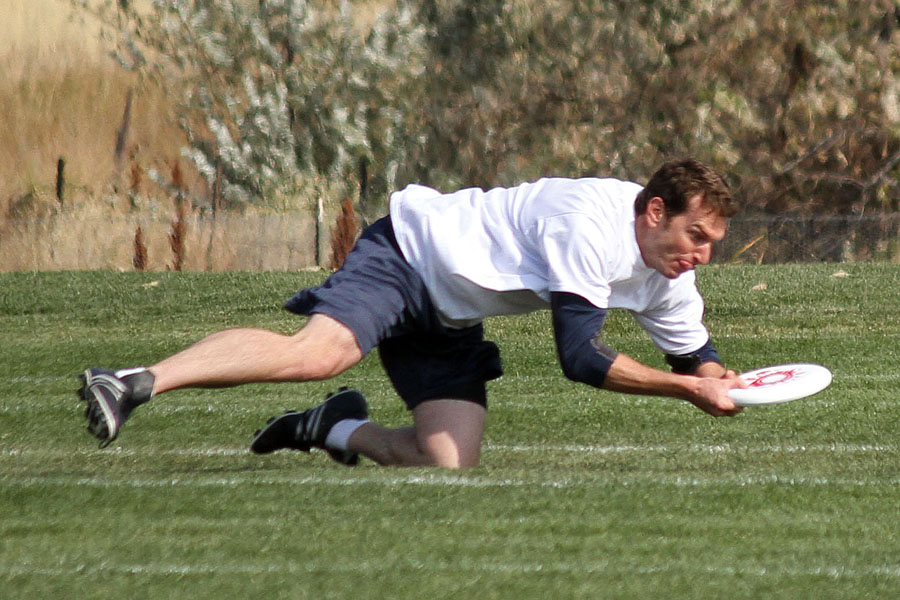 Slow Motion (1/8 speed) of a battle for the disc!
Use the controls to play, step, pause, slow-down, and/or speed-up the animation.
| | | | | |
| --- | --- | --- | --- | --- |
| | | Frame Rate | | ... loading images ... |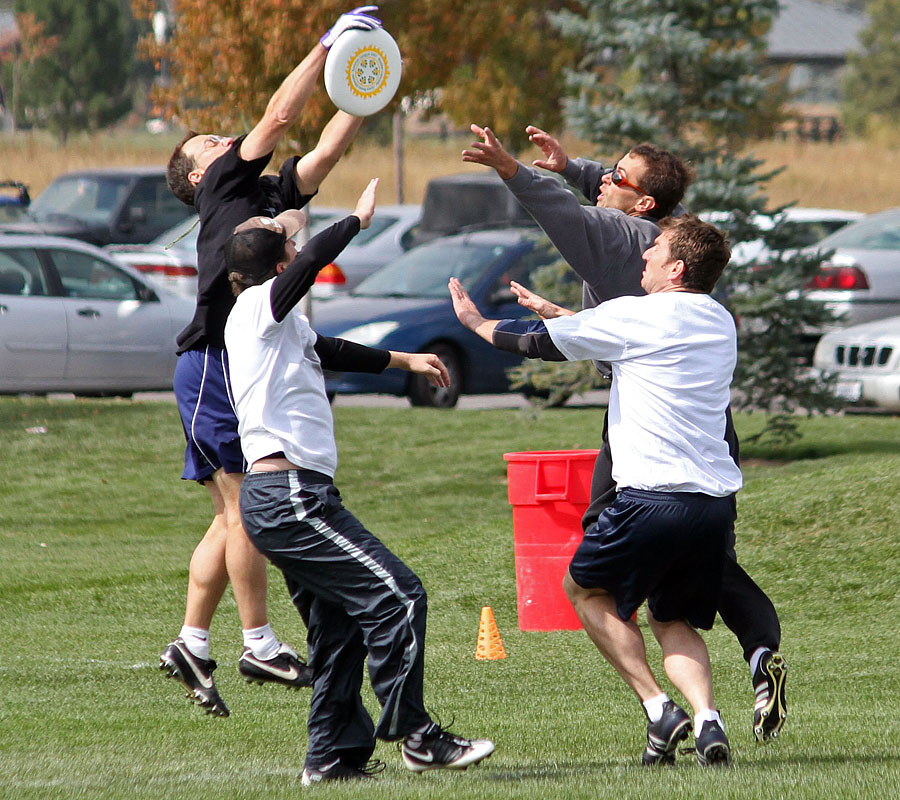 Another battle for the disc - shooting into the sun - Mouseover Image to see 1/8 second later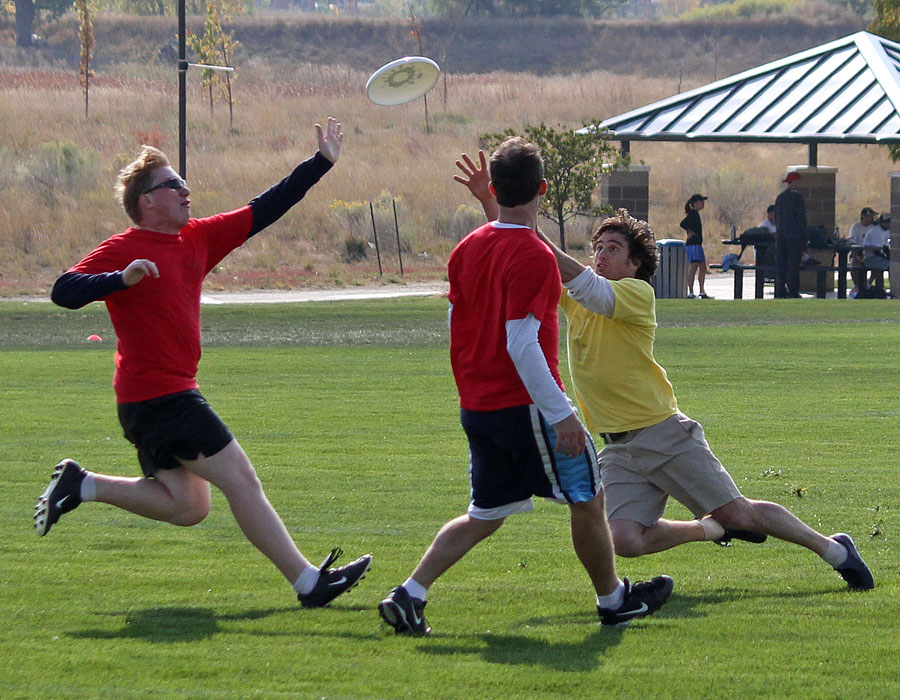 Almost actual pixels - could be sharper and white is overexposed, but didn't want to lose the blacks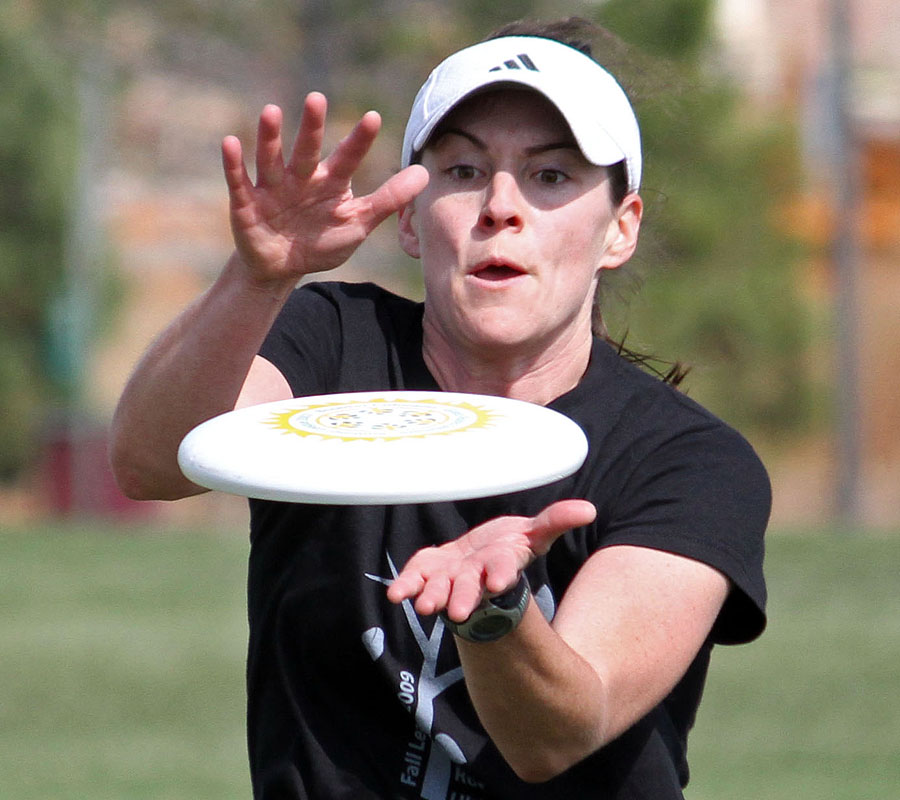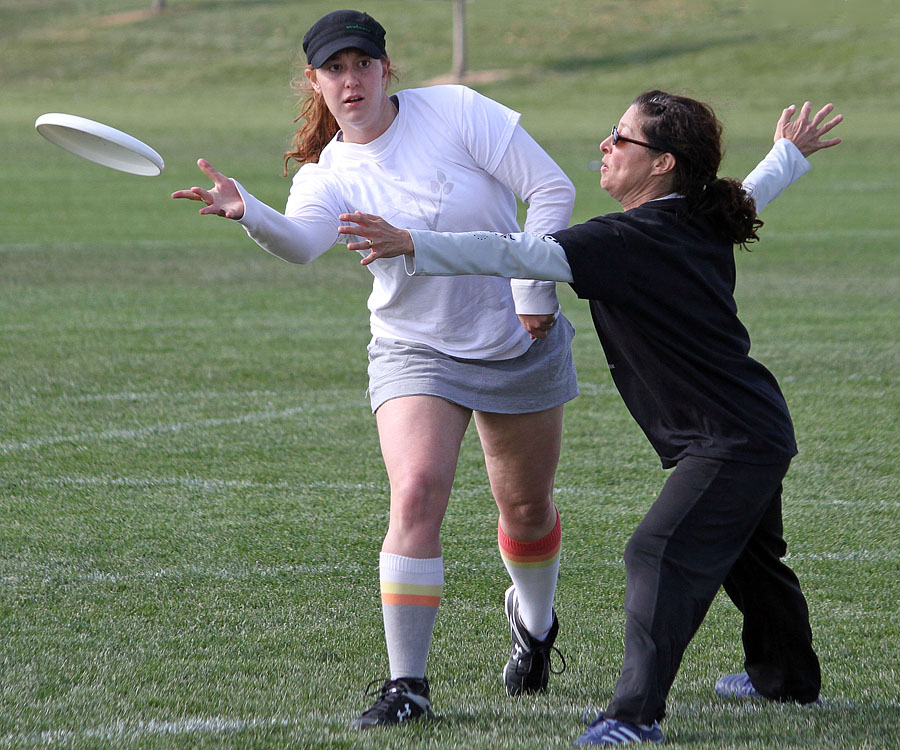 Derek does a Superman imitation in a gratuitous layout that everyone enjoyed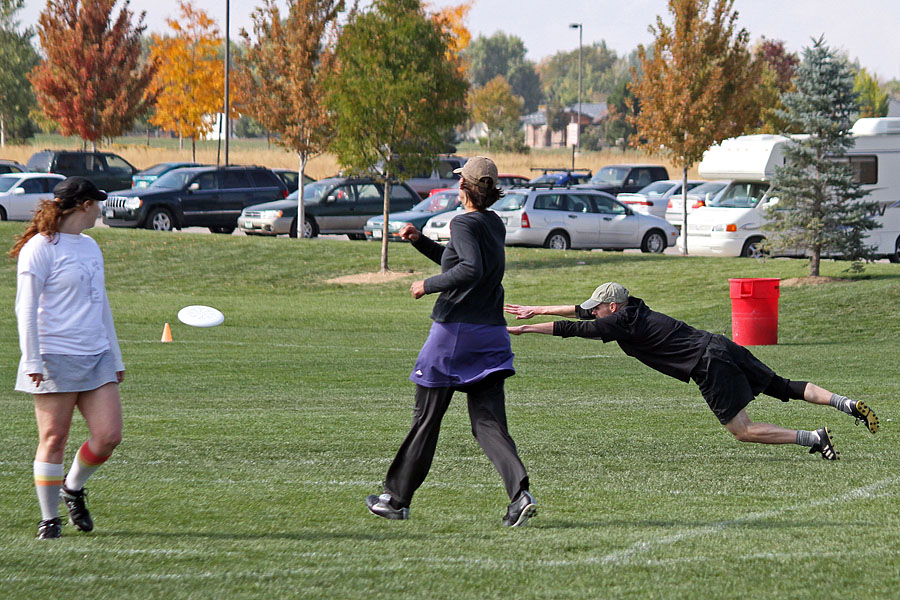 Erin about to put a HUGE foot block on Big Mike - mouseover image to see it!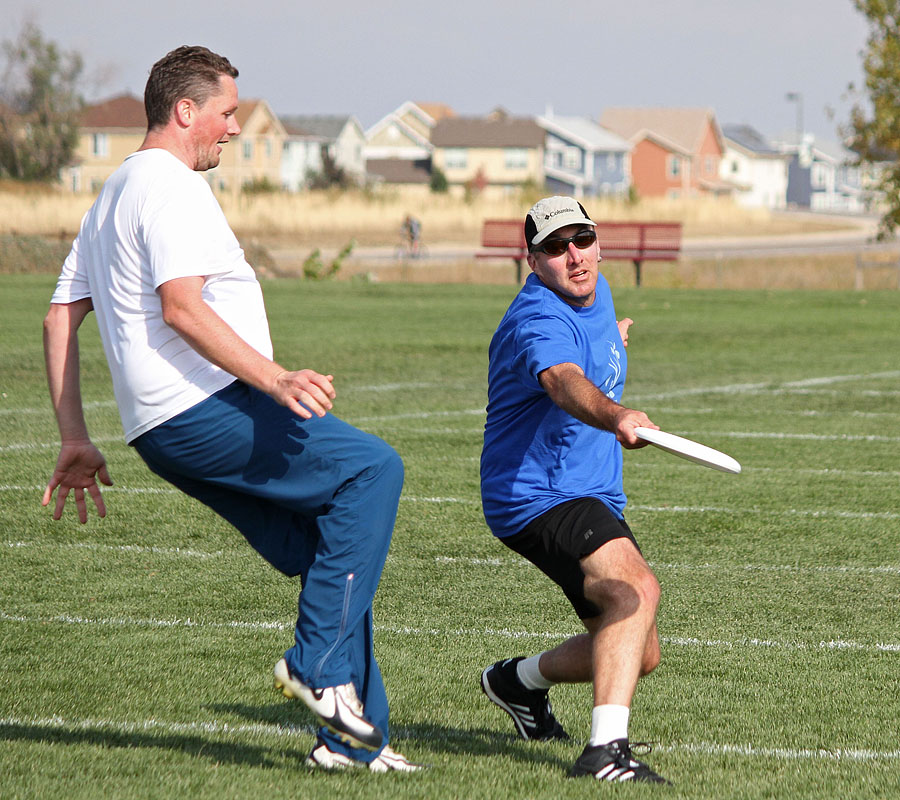 Does he catch it or does he not?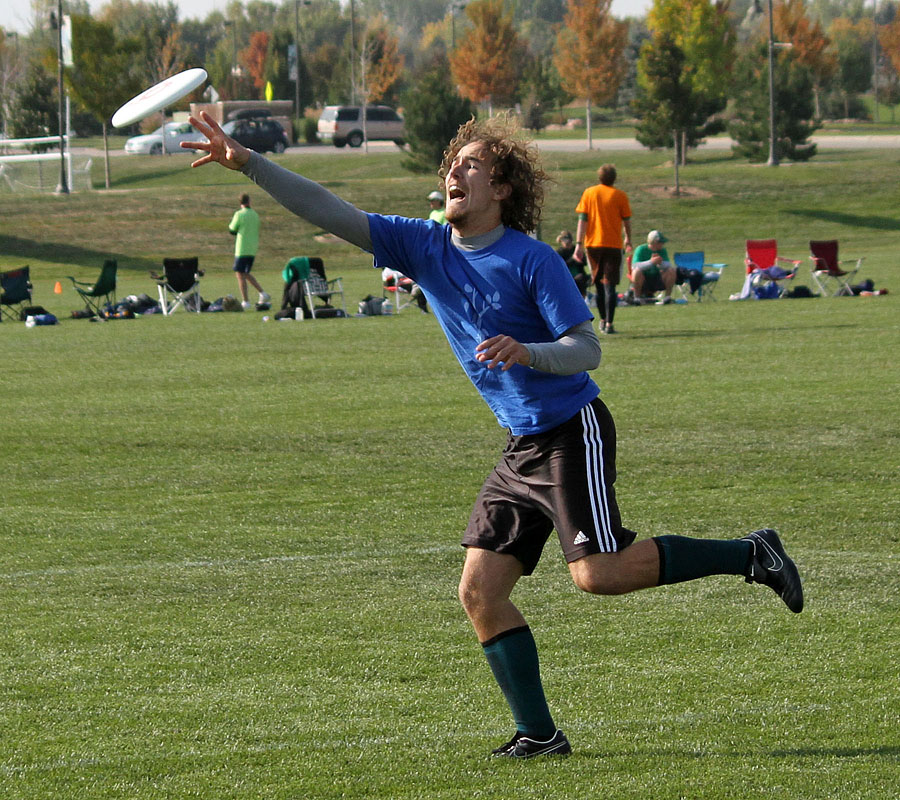 This one is caught - almost actual pixels with nice light in the far end zone