GRU Frisbee on 2010/04/11
I had recently borrowed some camera lens to take pictures of a
Great Horned Owl Nest.
So I figured I'd give the 70-200/F4 and 400/F5.6 lens a workout on the frisbee fields, especially since we had late afternoon games and the light would be better than mid-day ... although it did cloud up a bit, so the pictures aren't as crisp they could have been.
With the zoomability of the 70-200, I was able to "look" at the field and anticipate the next play and then zoom in. However, the 400/F5.6 lens (usually used for birding) is like looking through straw attached to binoculars! Darn hard to anticipate the action, but kinda fun/challenging, and yields some interesting shots due to the compressed view and narrow depth of field.
Red & Green battle for the disk!
Use the controls to play, step, pause, slow-down, and/or speed-up the animation.
| | | | | |
| --- | --- | --- | --- | --- |
| | | Frame Rate | | ... loading images ... |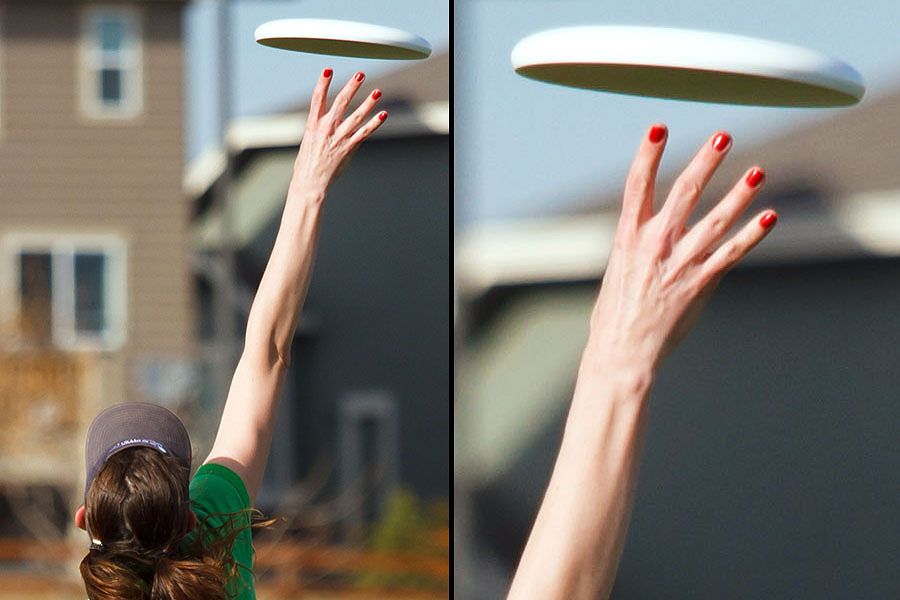 Mel throwing to Kyle in traffic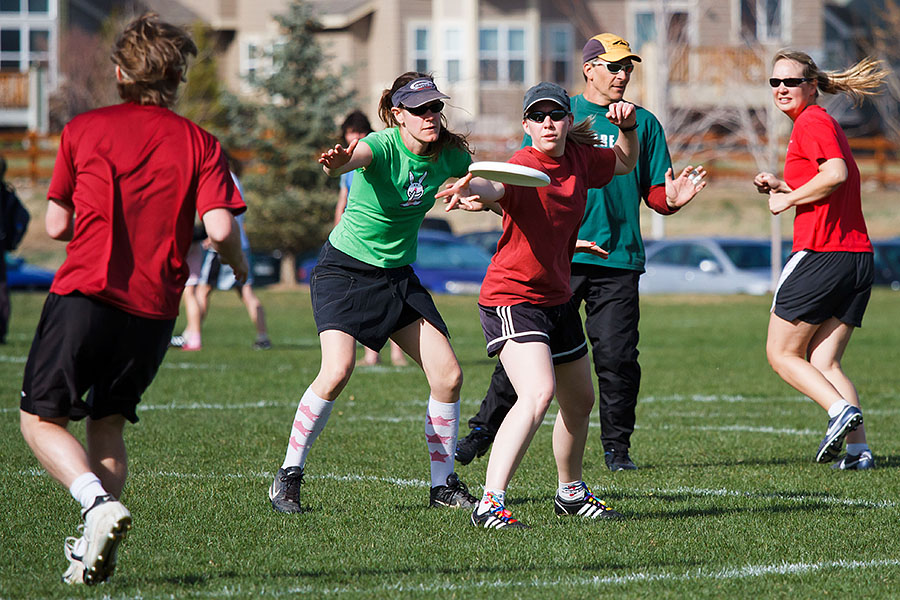 Anyone have a job for Paul?!? ;-)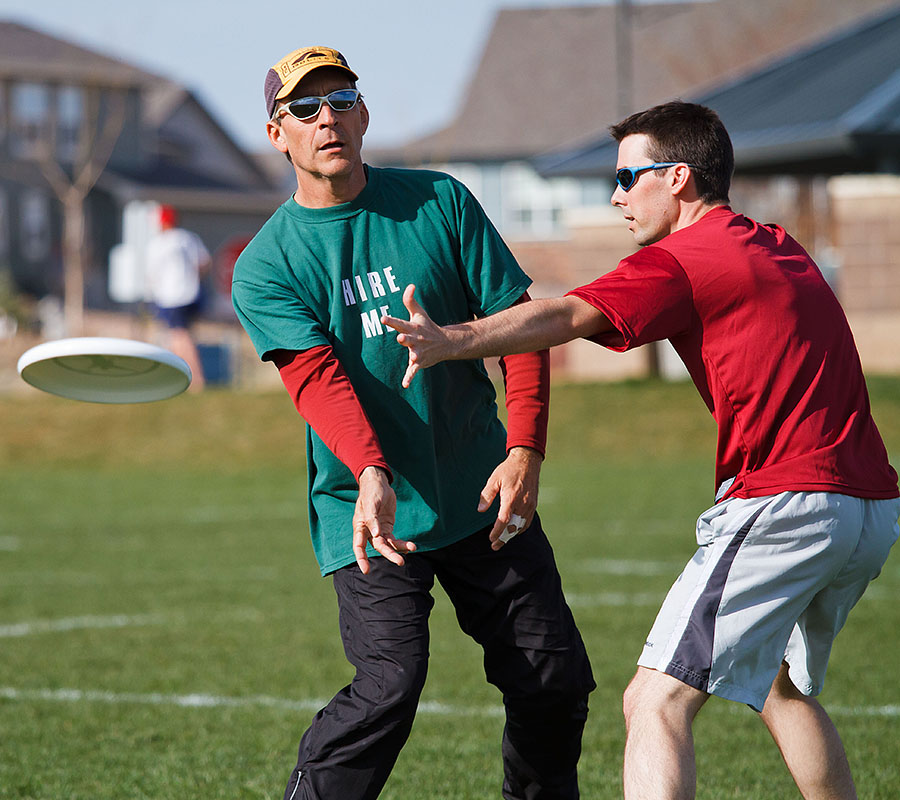 Skip gets one past Kyle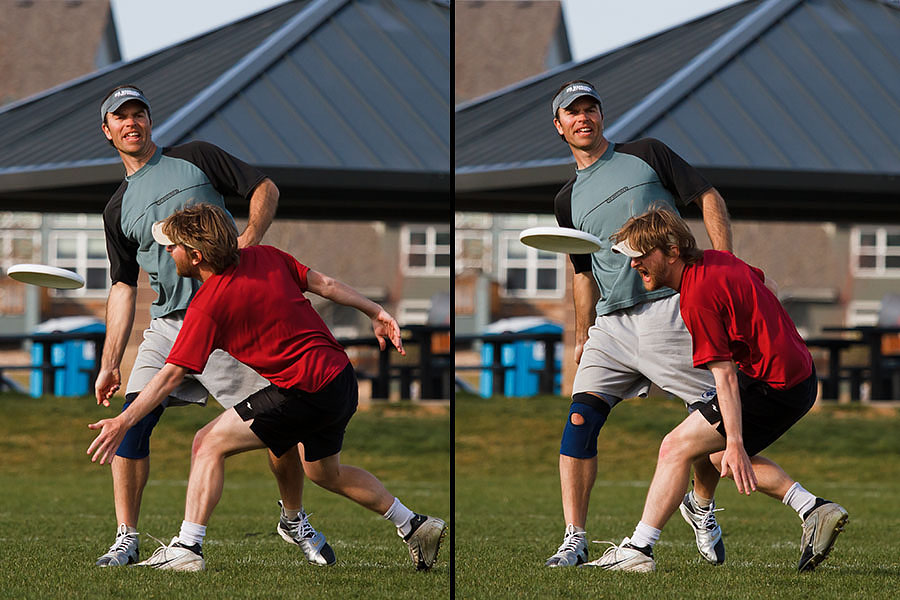 Kyle is not too happy about that!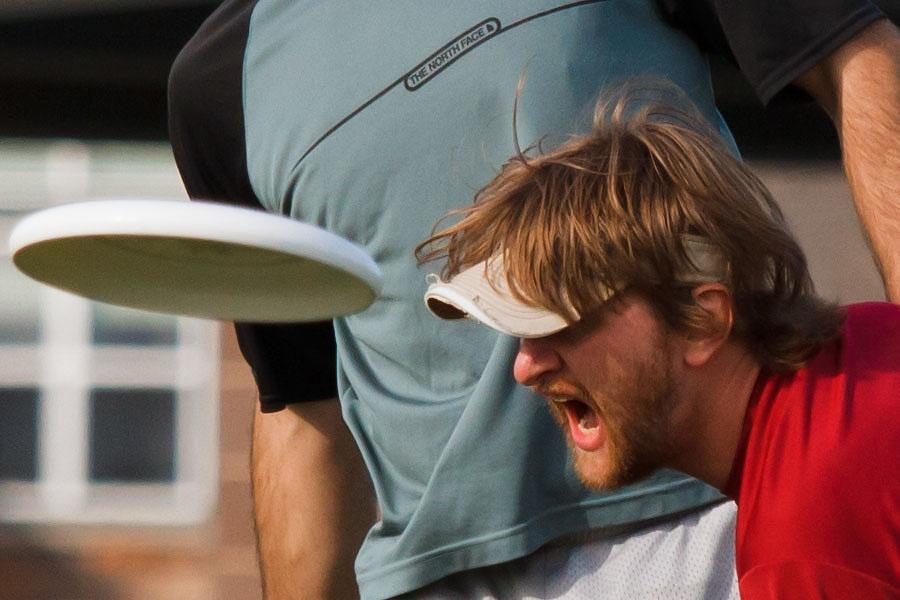 Bob also gets one past Kyle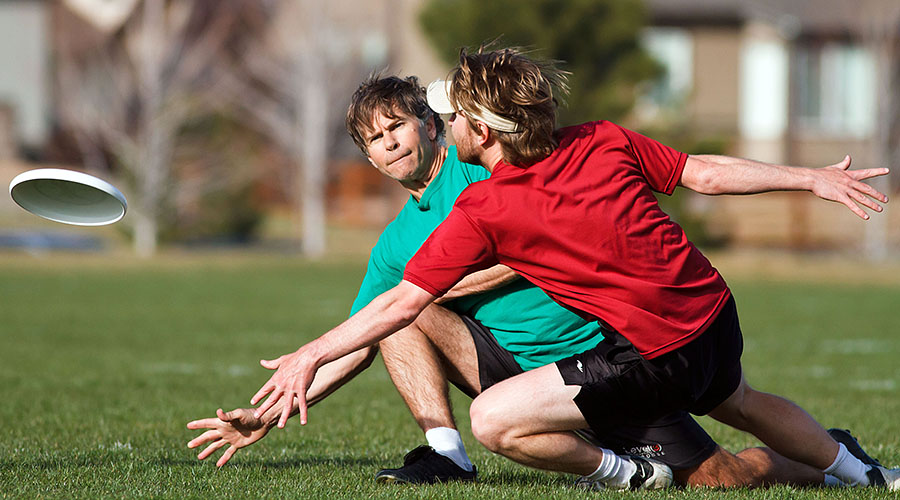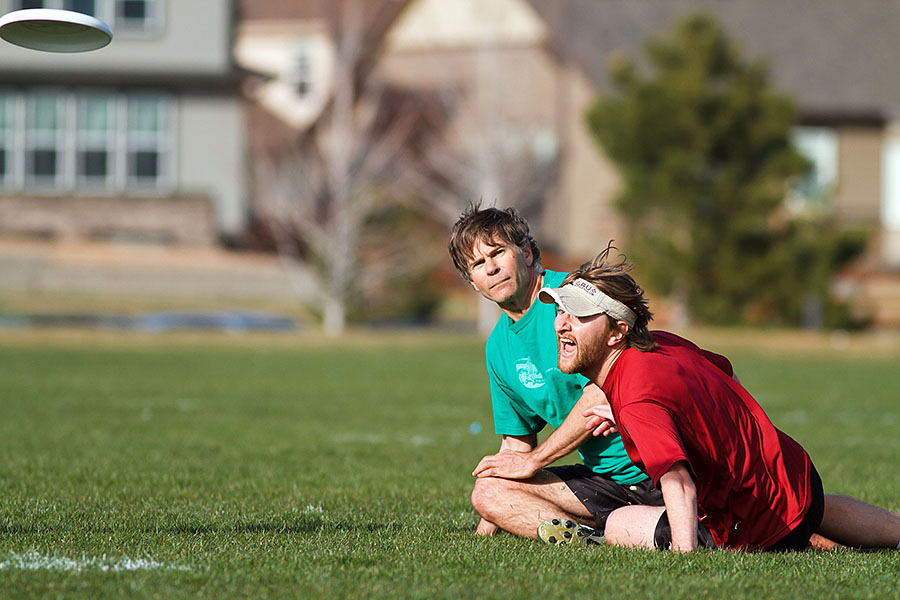 Note same facial expression - Kyle plays with serious intensity!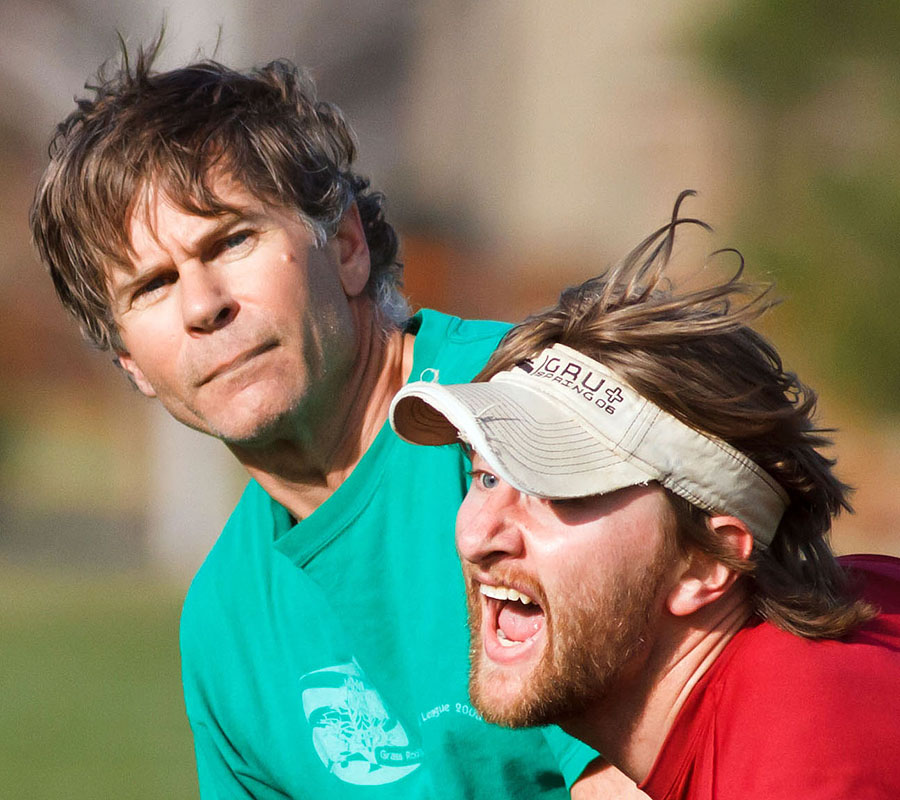 Fly gets one off past Mark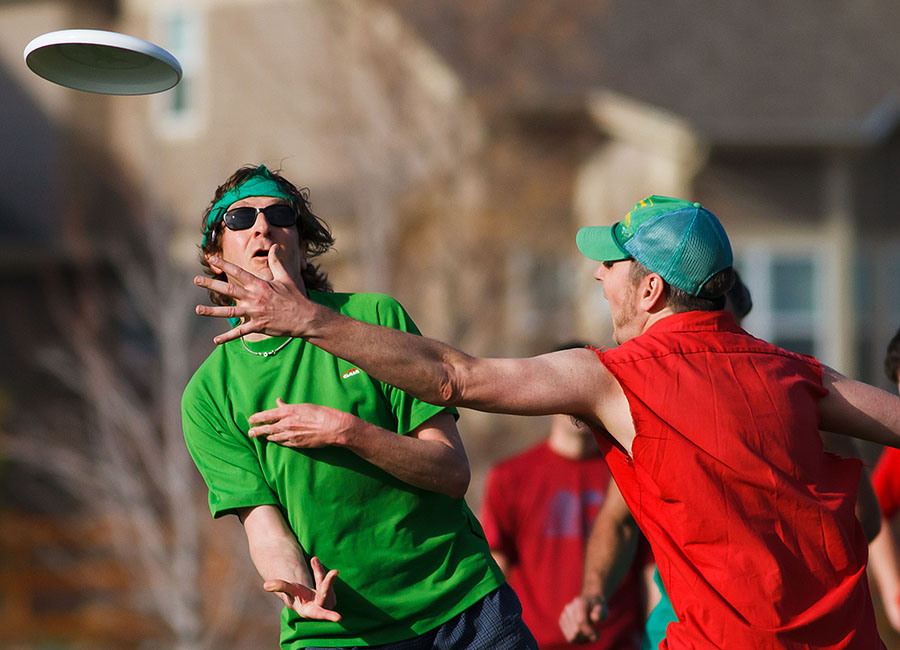 "Next time you get it past me, I'm going to give you a Kung-Fu Kick in the Nuts! ;-)"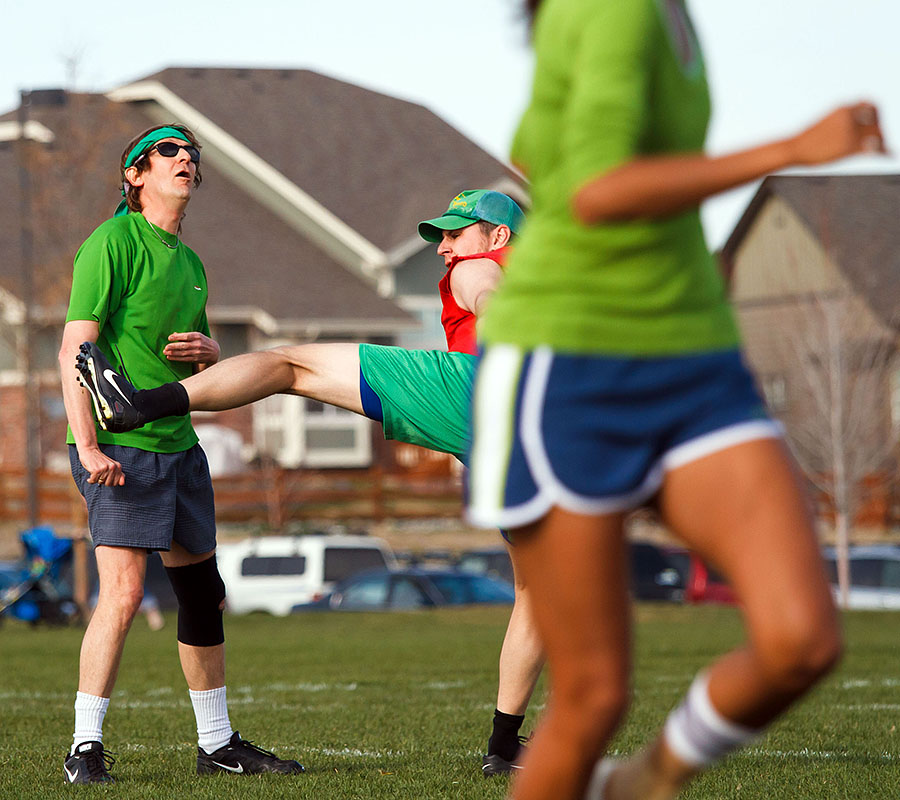 Everybody diving for the loose disk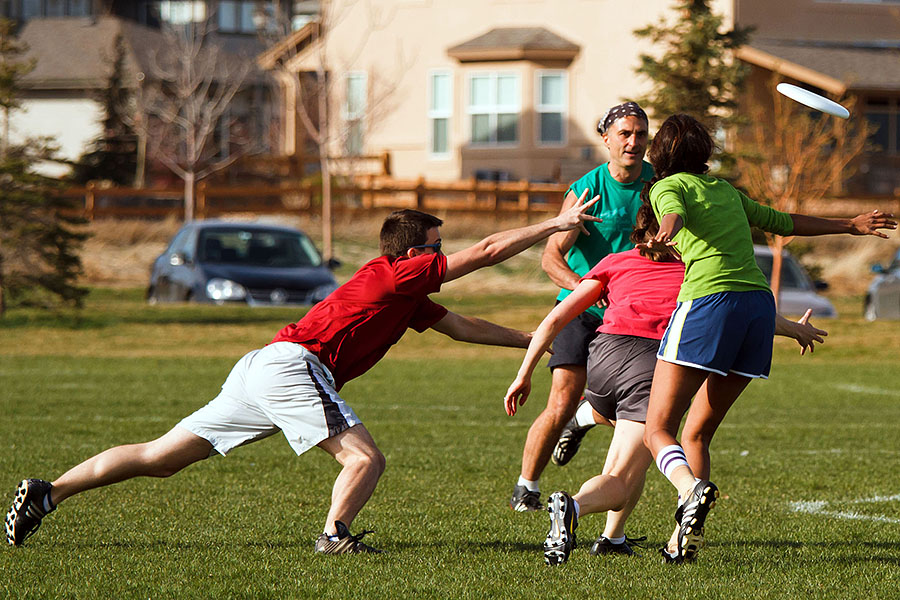 Oz slides one under Britton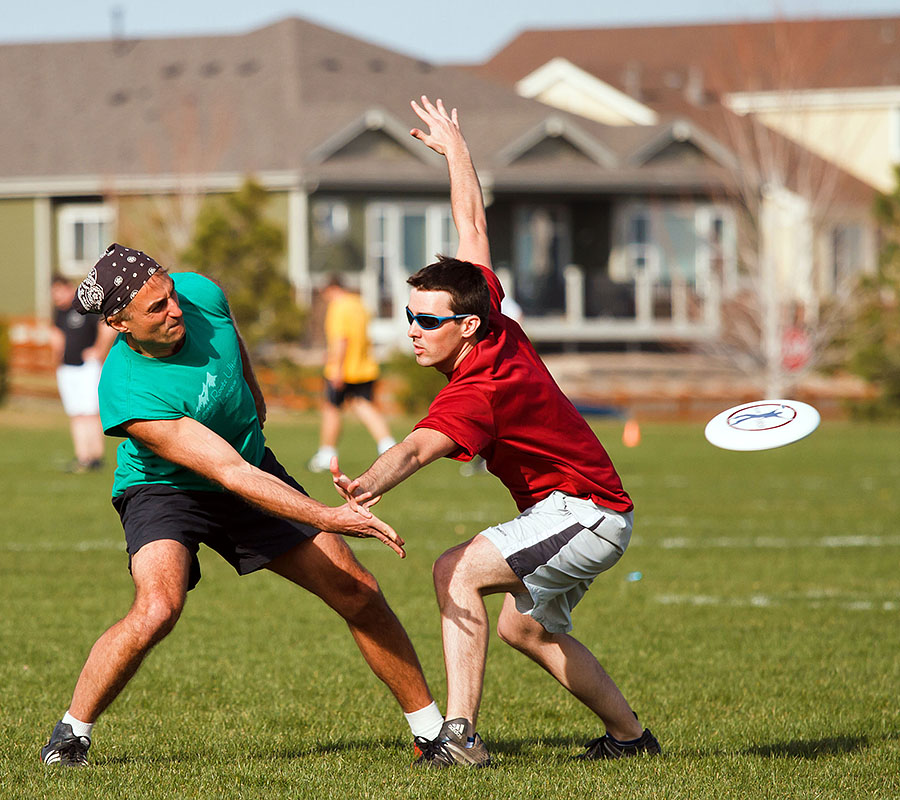 Oz versus ground for control of the frisbee ... ;-)
| | | | | |
| --- | --- | --- | --- | --- |
| | | Frame Rate | | ... loading images ... |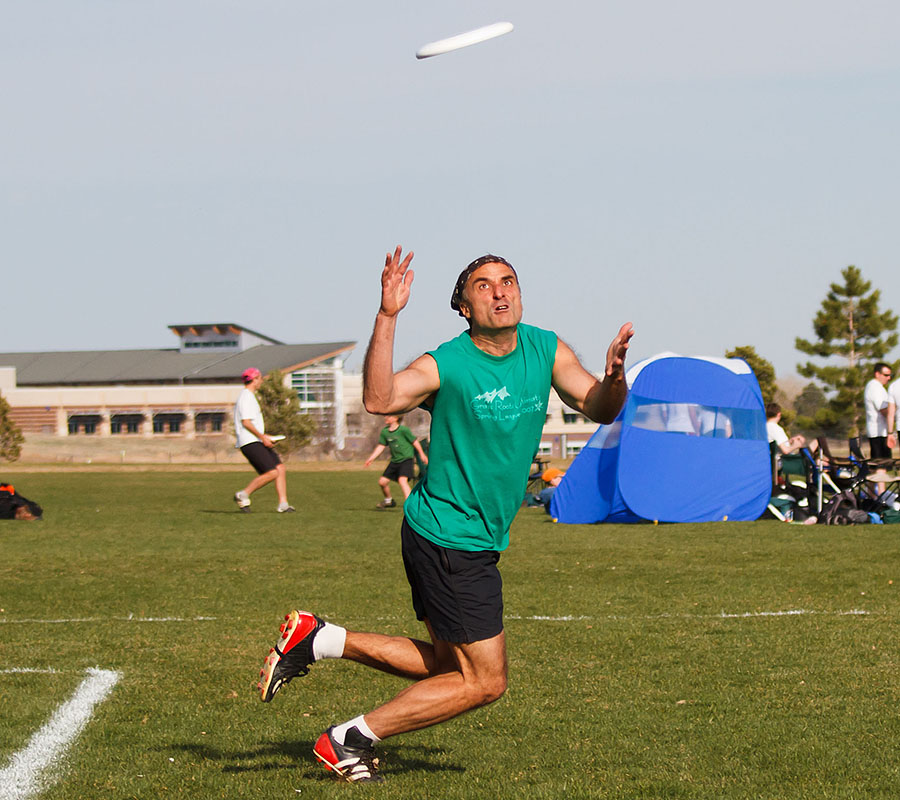 I think Oz really wanted the disk thrown to him! ;-)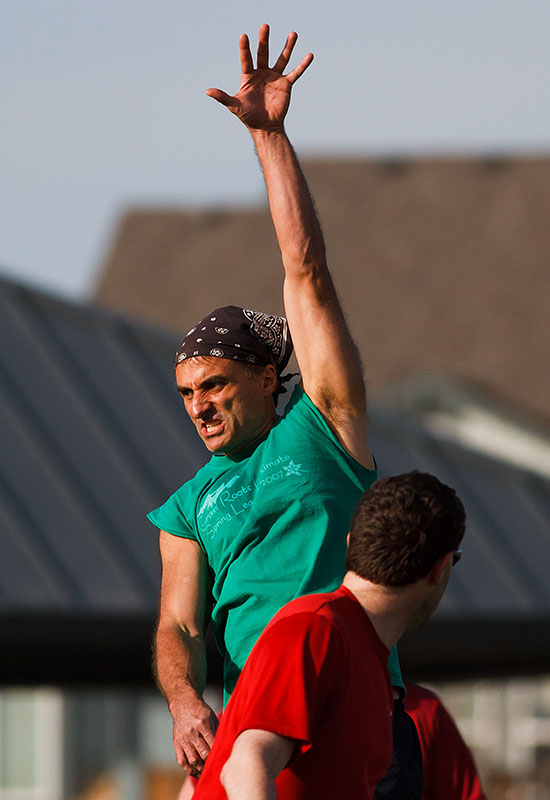 OK - lets throw the disk to him - Oz goes up high ...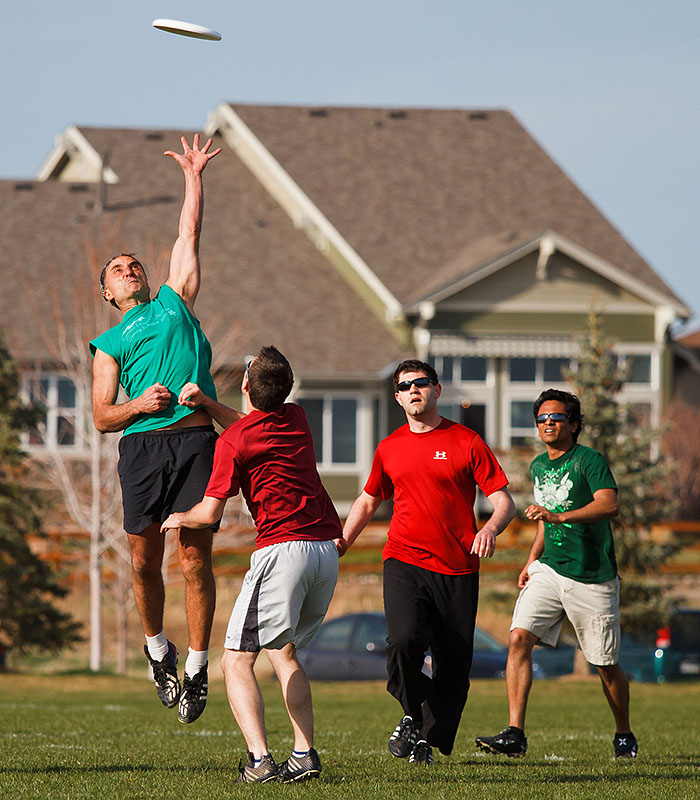 But this disk belongs to David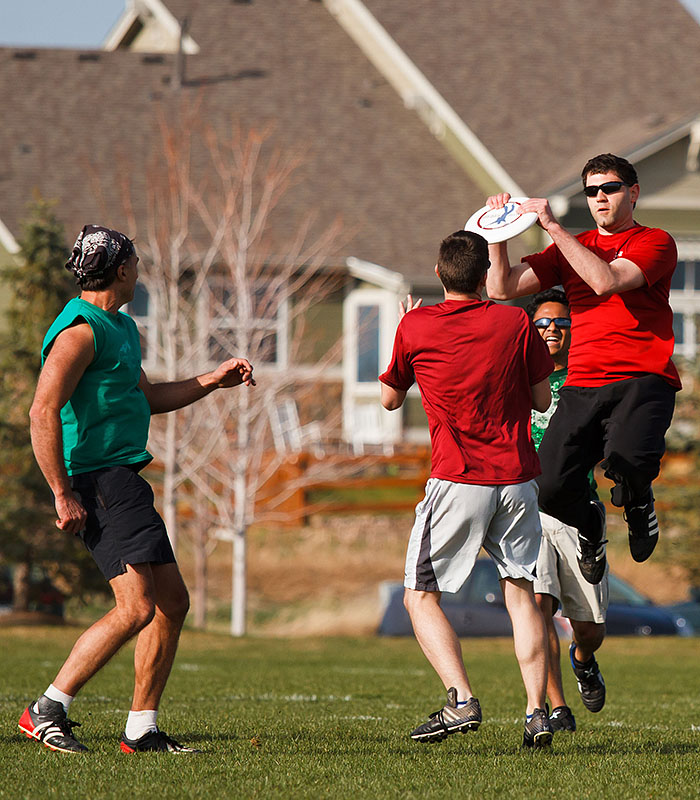 "Back off Man, that's my disk" - "OK Dude!" ;-)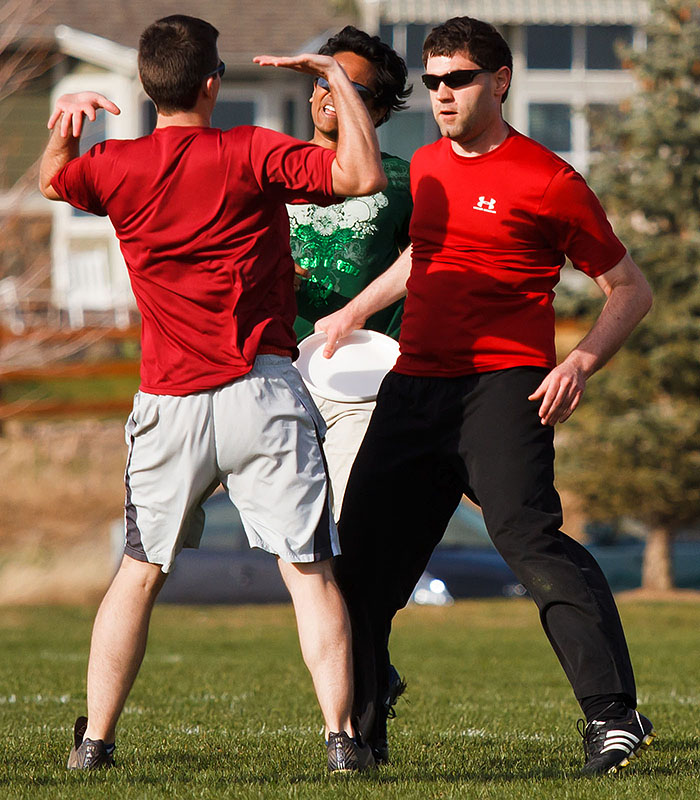 Bob flicks one past Erin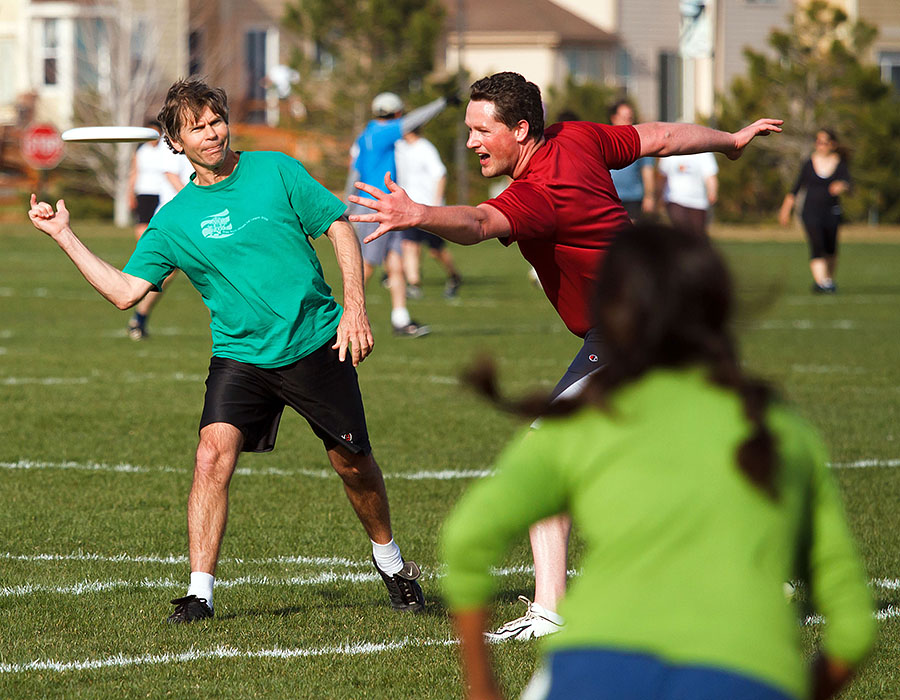 Mel needs to bring a stepladder to the game! ;-)
Green's shirt says "I love boys, they stupid" - D'OH! ;-)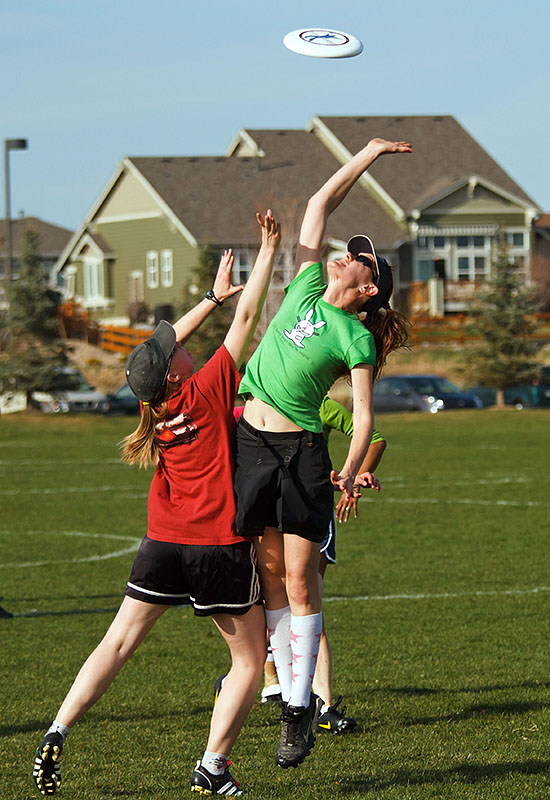 Mark (sporting an ultra cool red outfit) stretches for the throw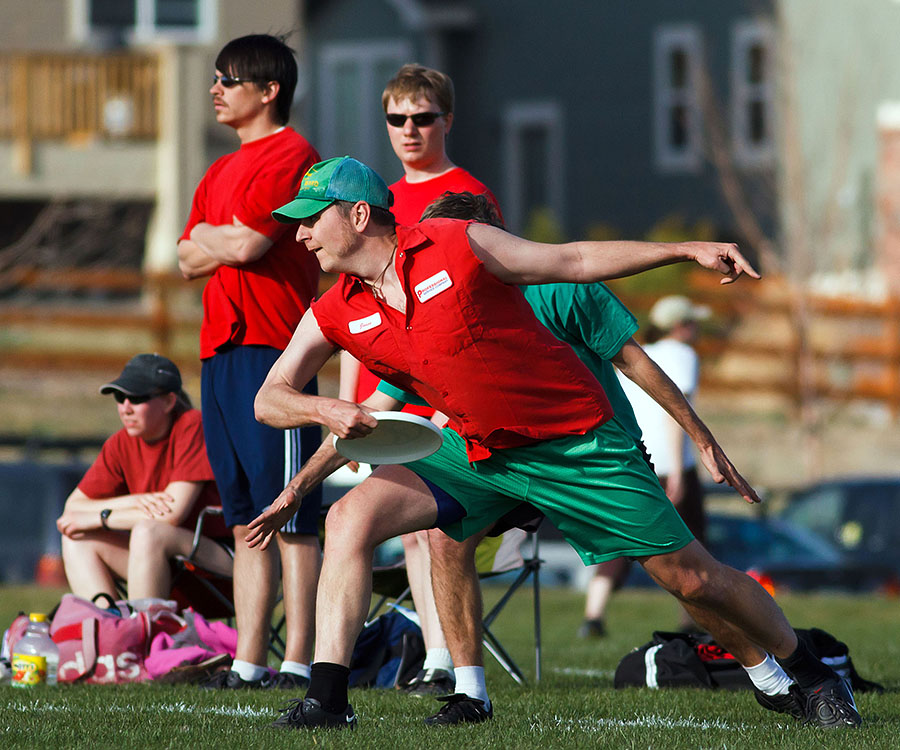 More intense throwing action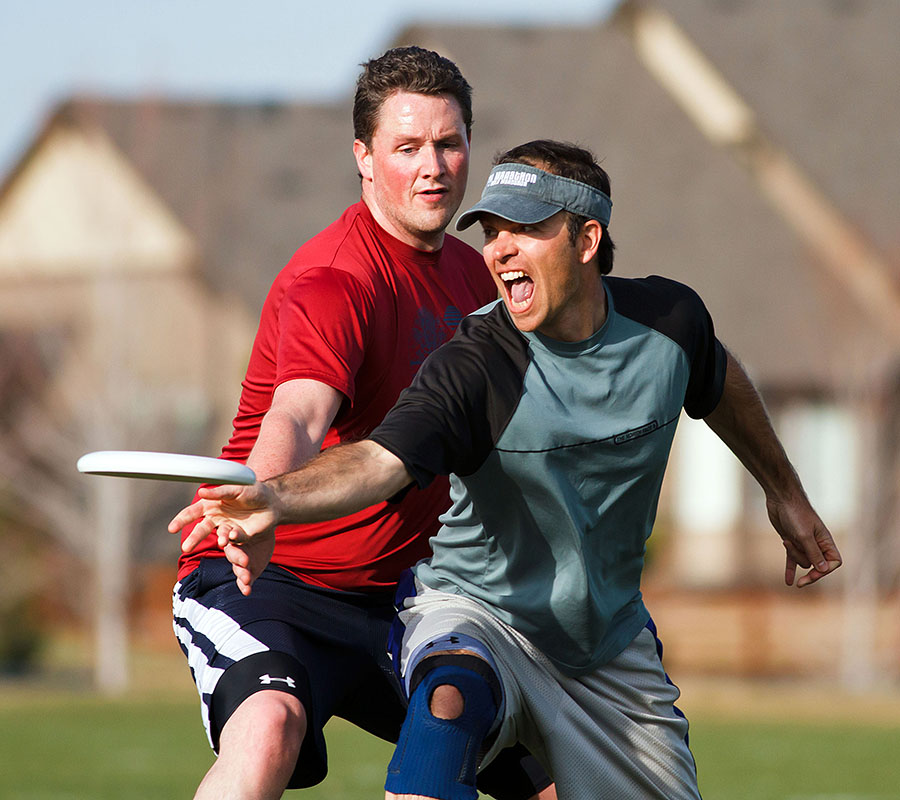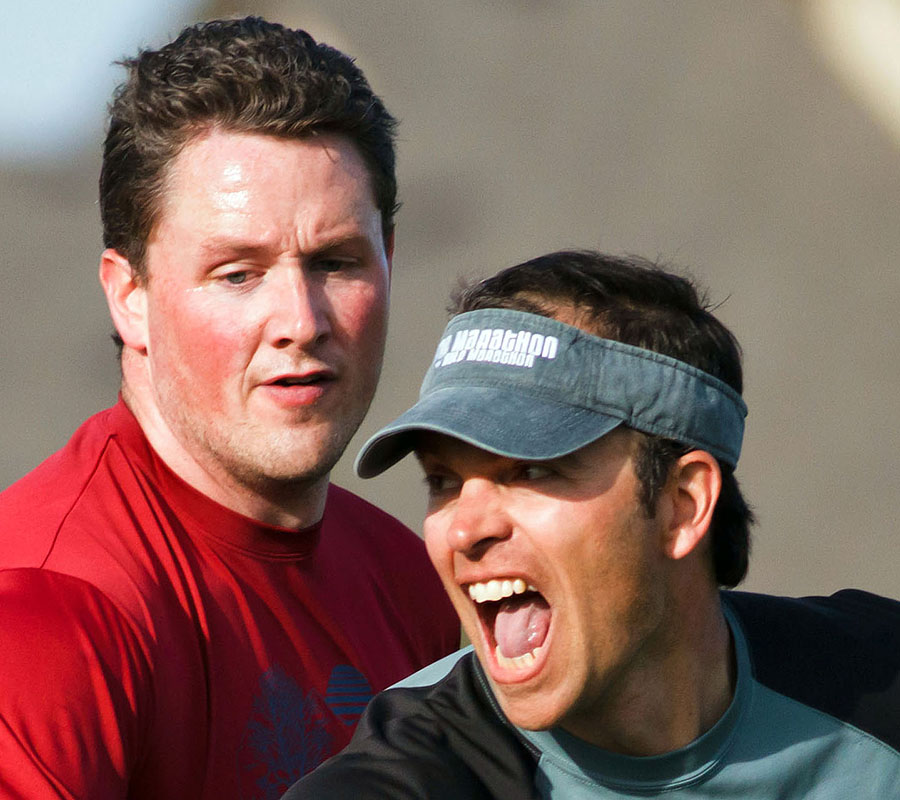 Aftermath of some intense catches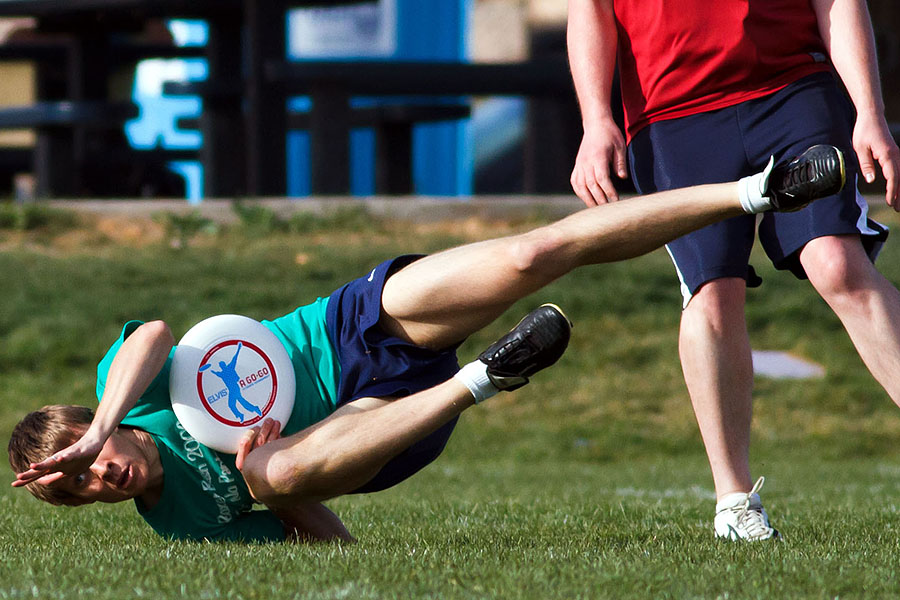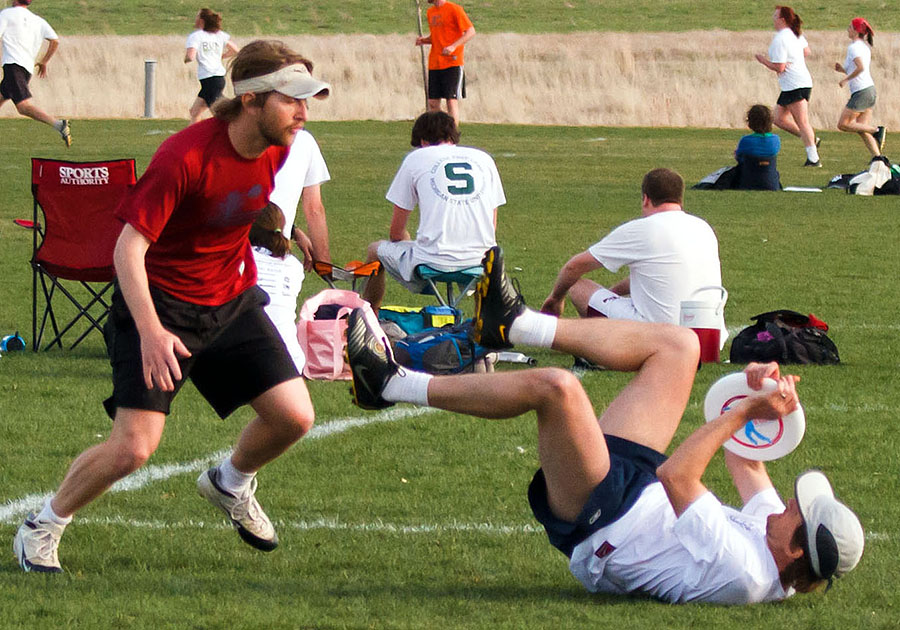 Carin connects with Kyle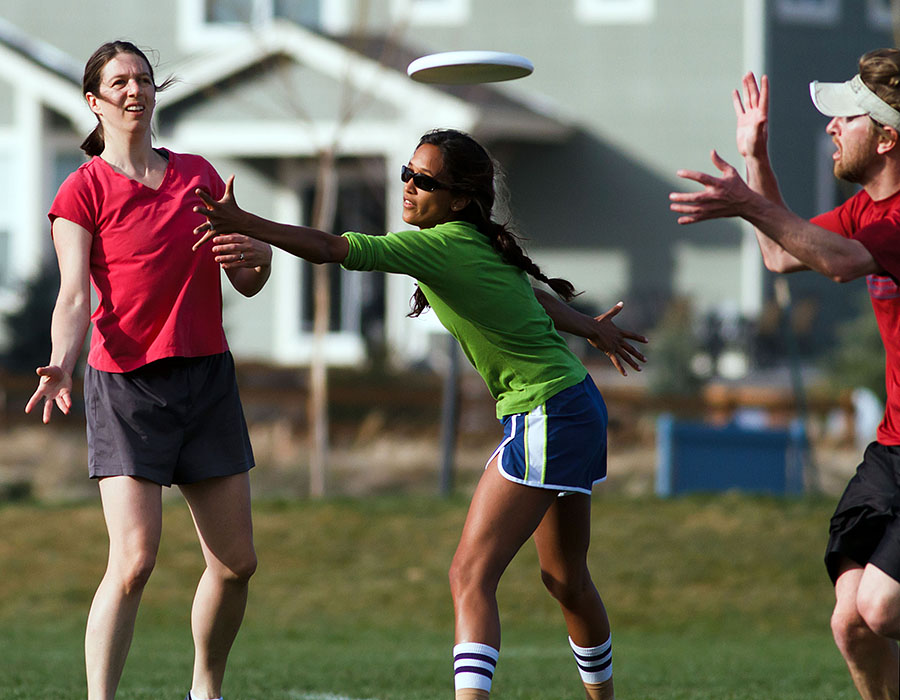 Carin throwing in traffic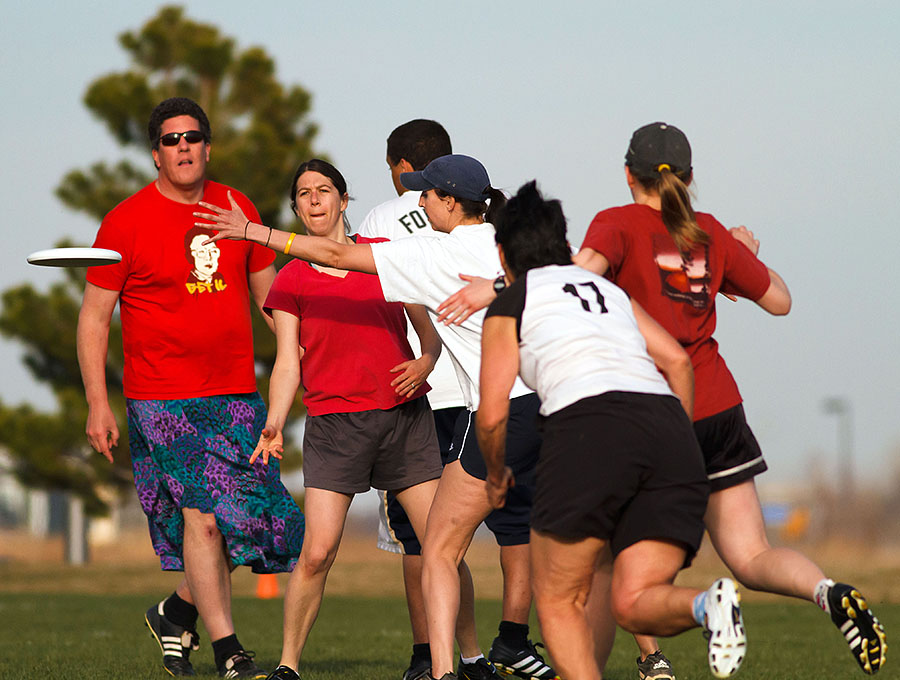 Mel pulls in a point ... full-frame shot taken with 400mm lens from ~25 feet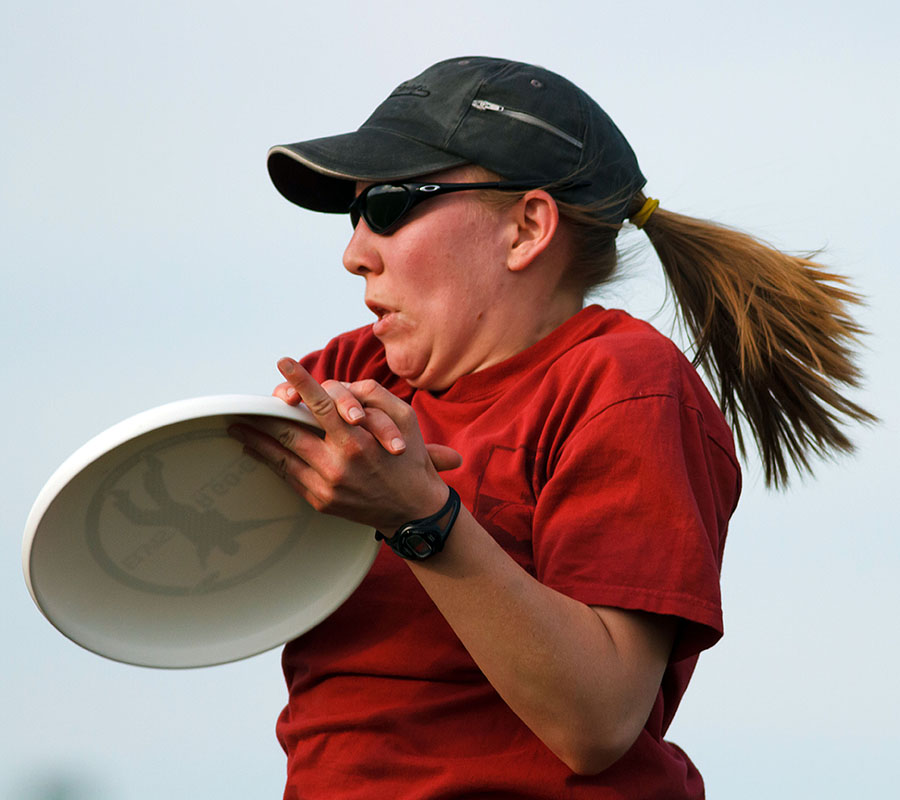 Mel scores again two points later!
| | | | | |
| --- | --- | --- | --- | --- |
| | | Frame Rate | | ... loading images ... |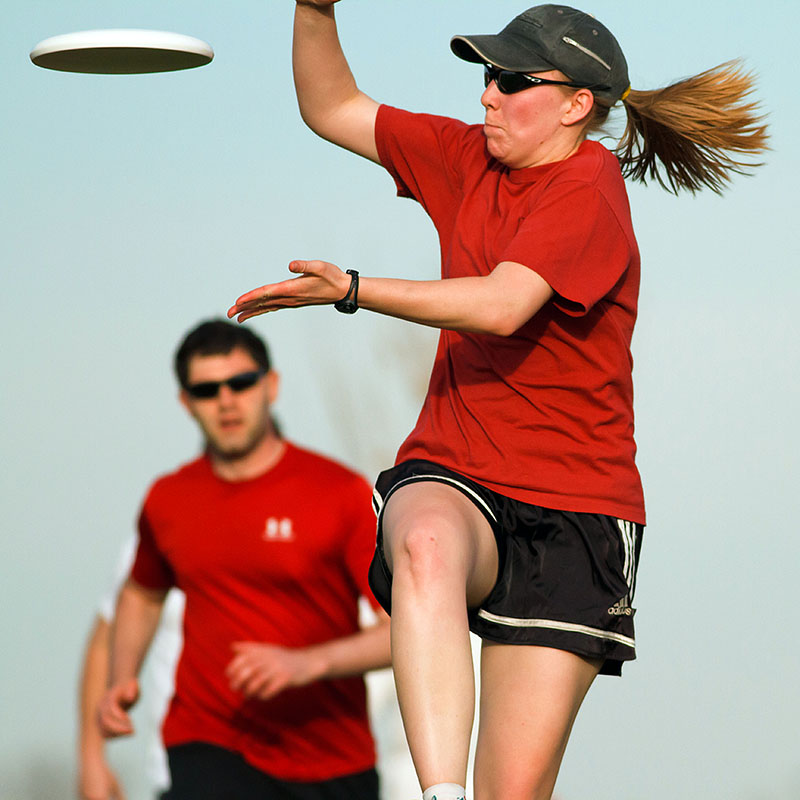 Erin and Mark - "Wonder Twin Powers, ACTIVATE!"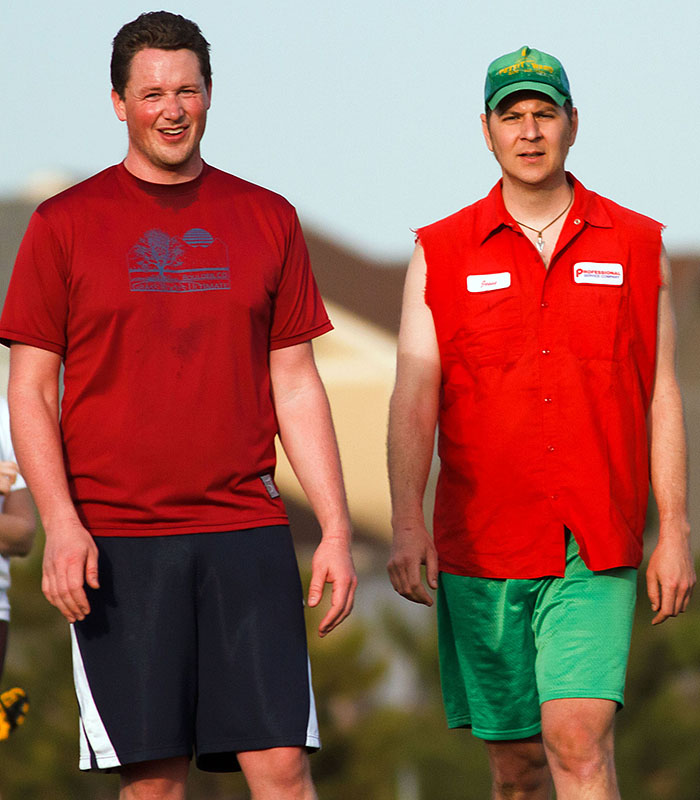 Jayson keeps a close eye on the disk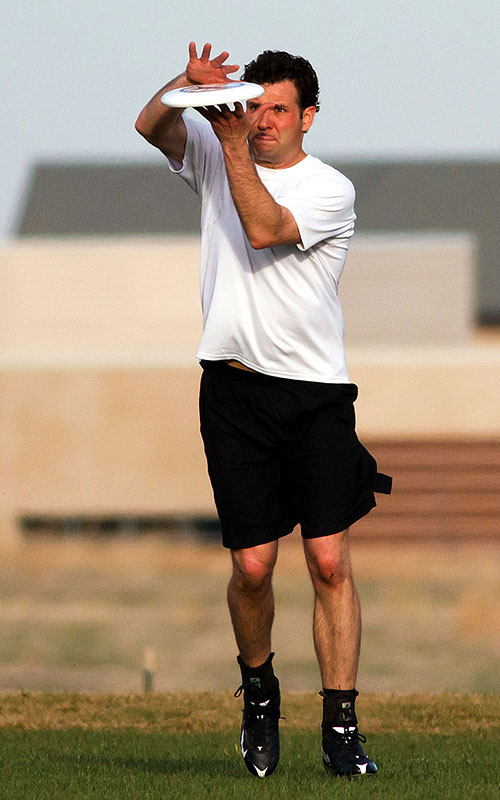 But goes up high as needed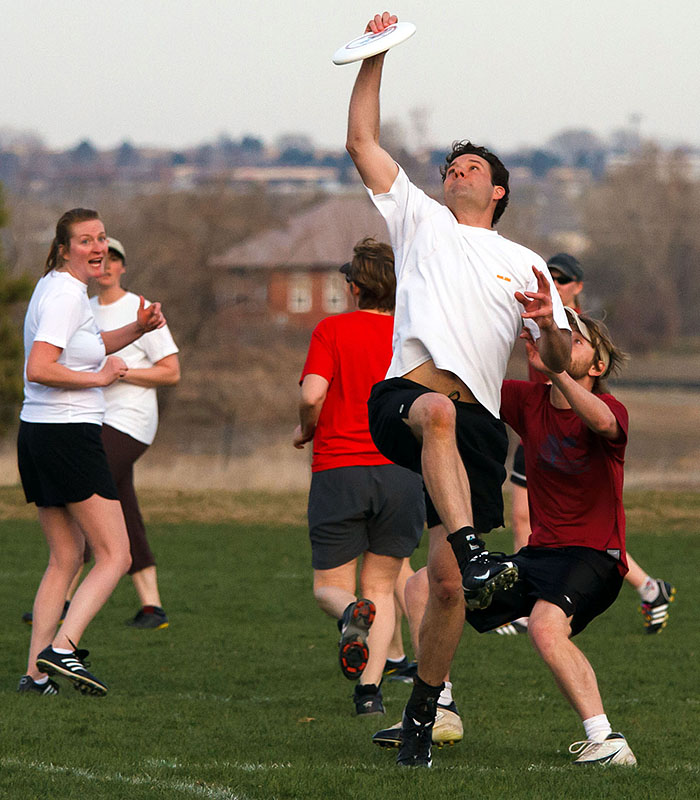 Mel catches ... and then prepares to fire downfield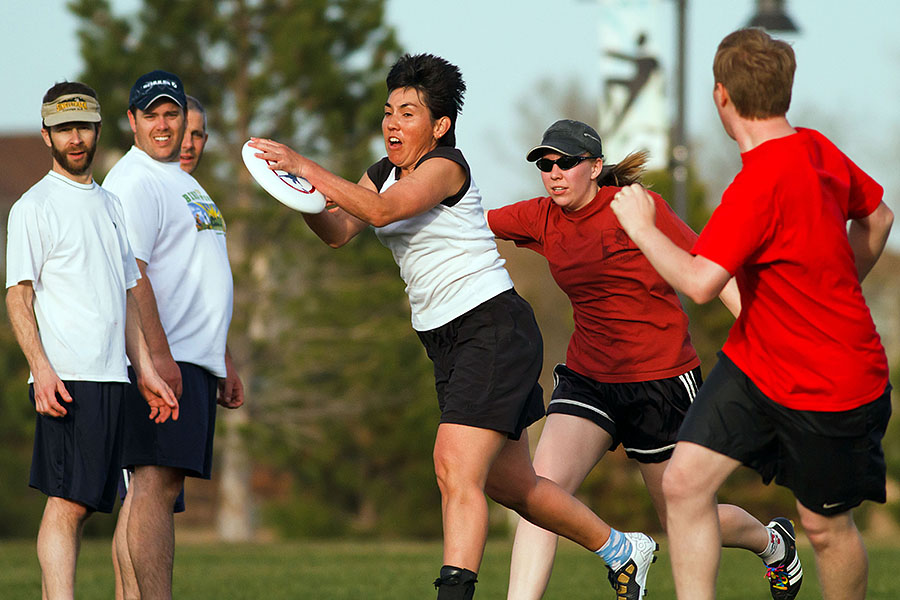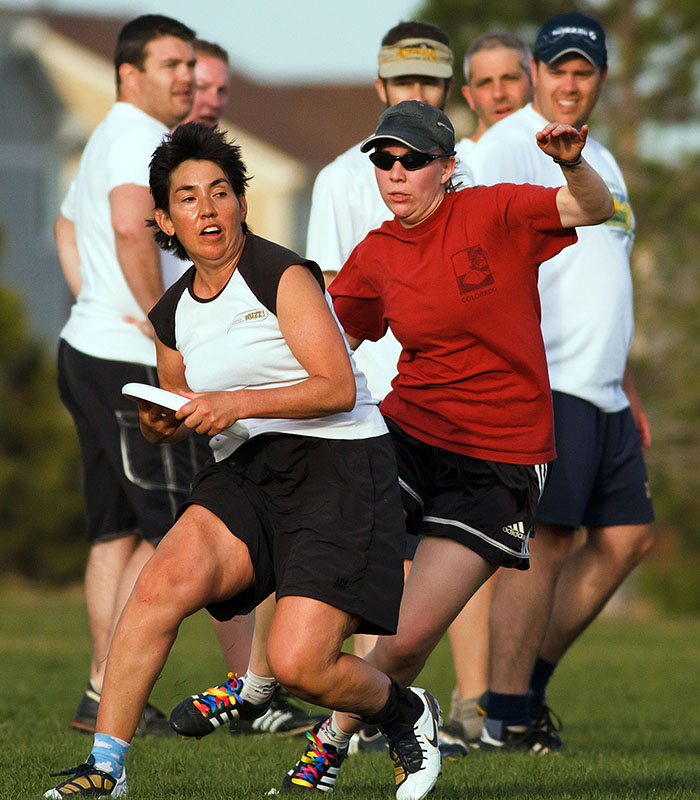 Mel gets the throw off despite Mel's Flying "D"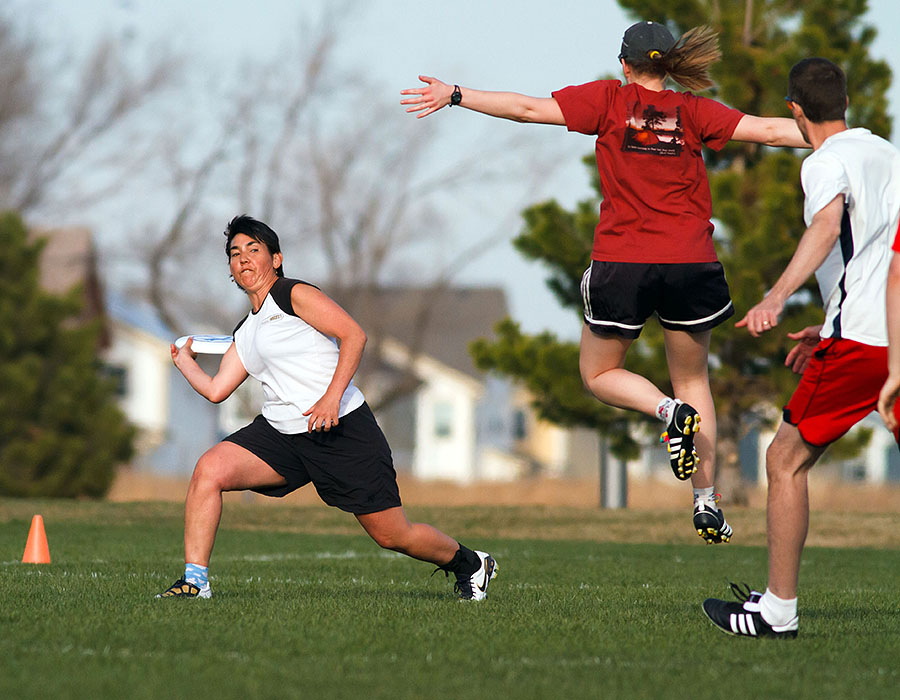 So Sarah attempts to use the Force to prevent Mel's next throw
Tom make a spectacular catch in the end zone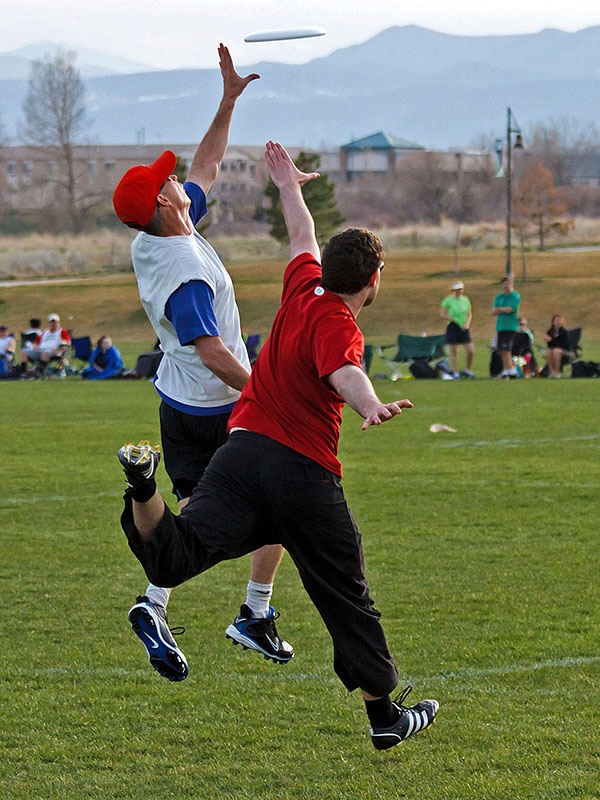 Kevin flicks past Kyle - guess what Kyle's face looks like in the next frame?!? ;-)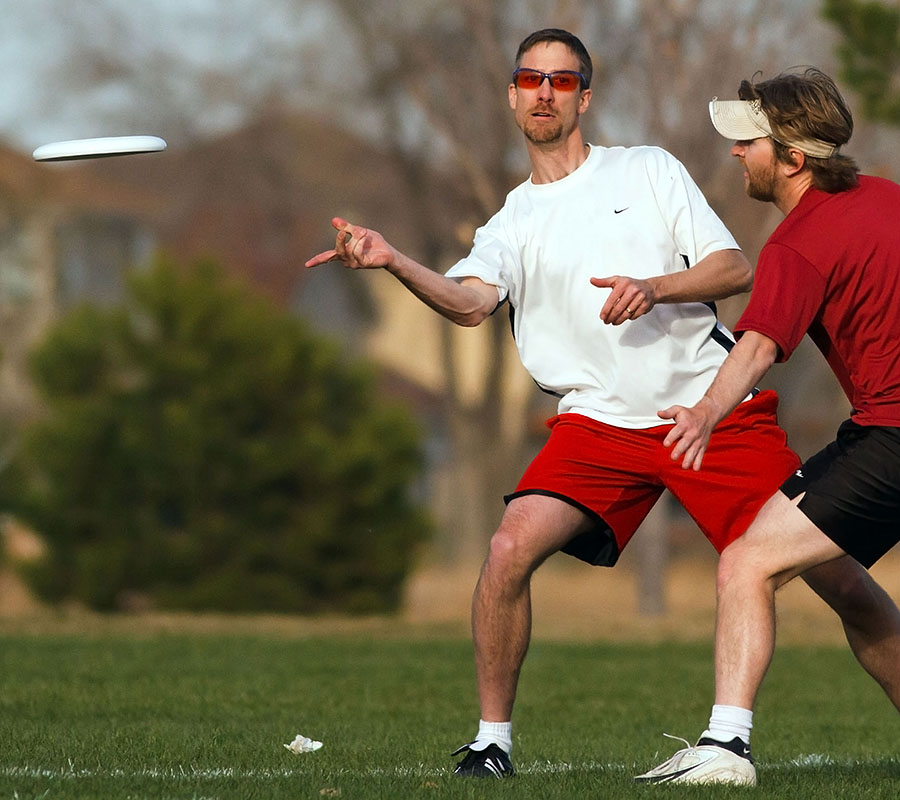 Kyle, Kevin, and Devin duke it out in the end zone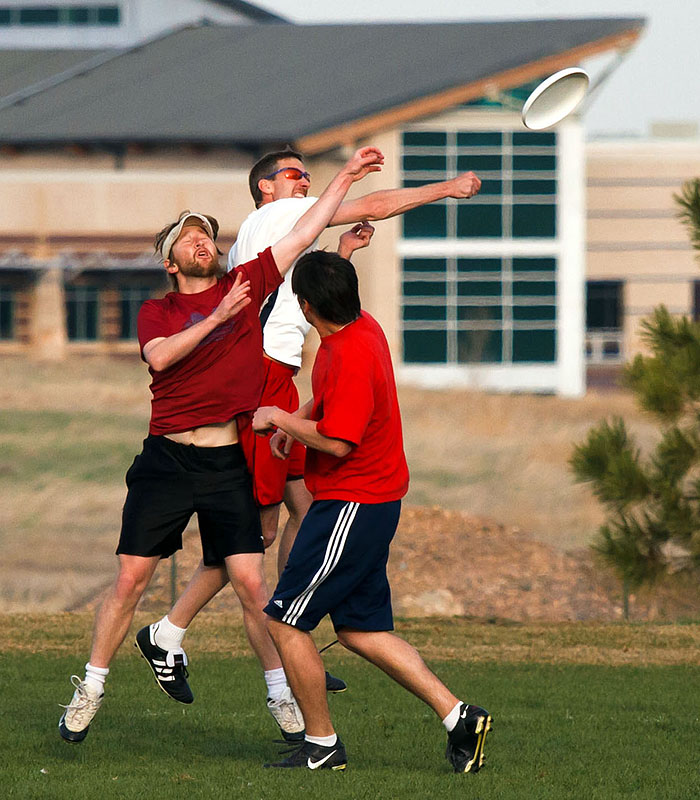 This one barely gets by Ted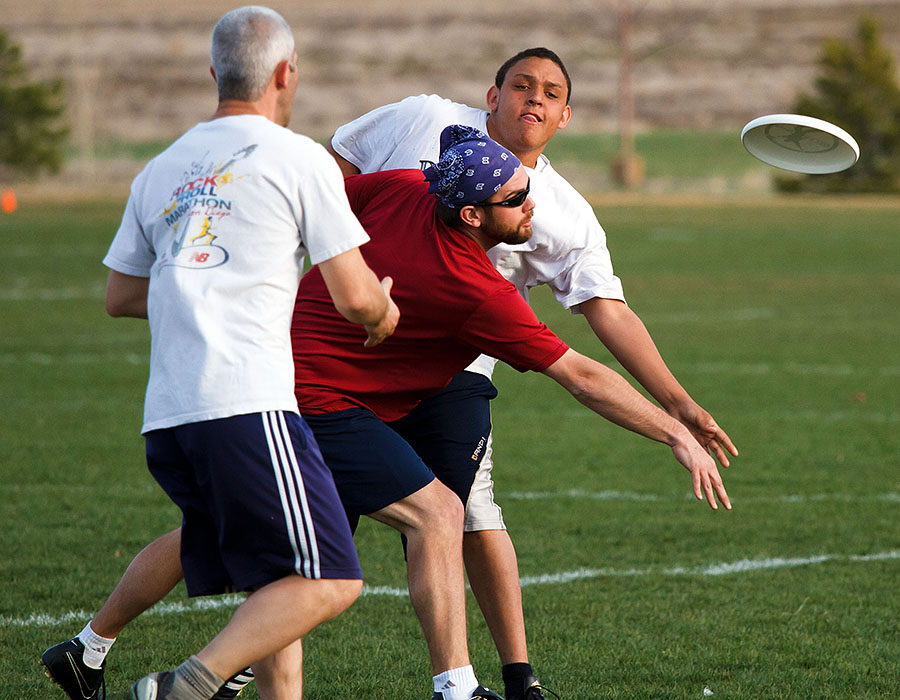 50 seconds later from the play from above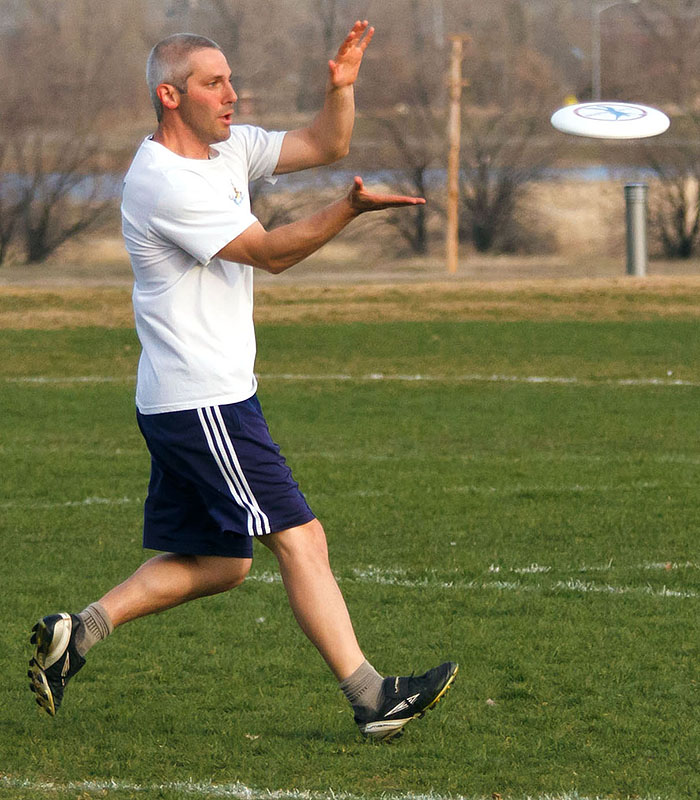 David and Devin are two tough looking hombres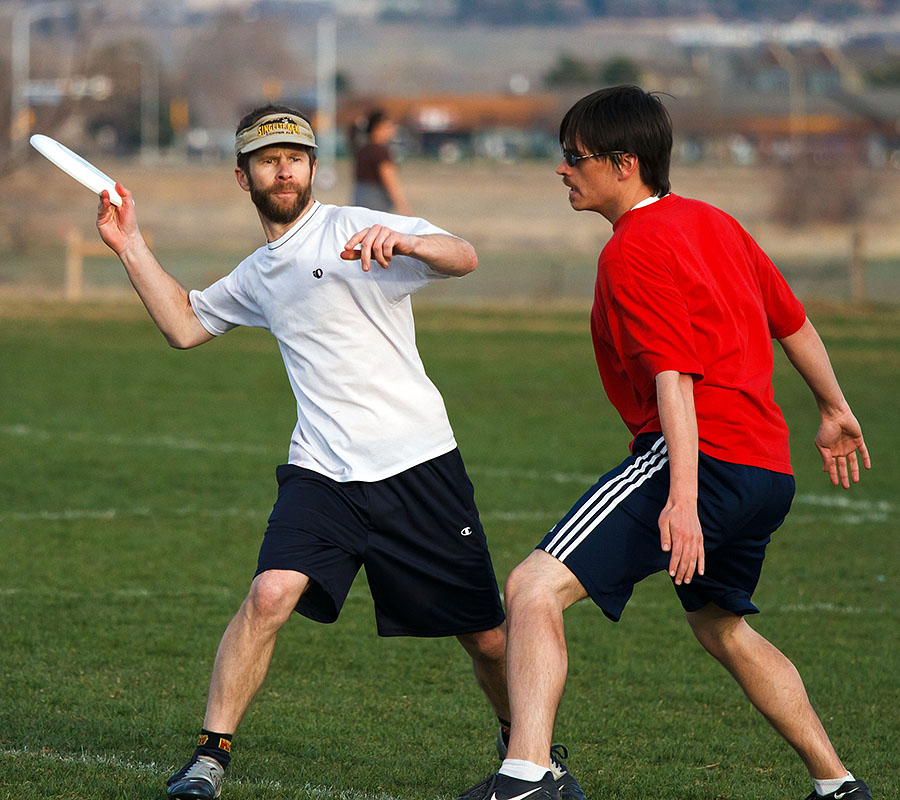 But David has the styling Singletrack Copper Ale hat!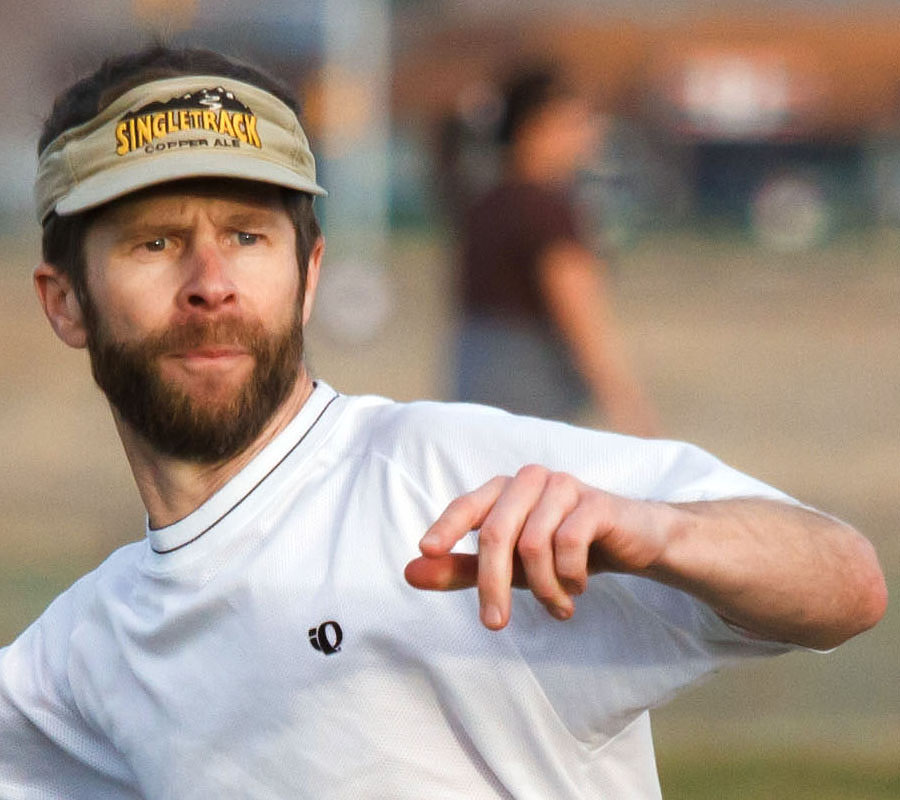 Oz gives the "Elvis Disk" some love and other pics of it
| | | | | |
| --- | --- | --- | --- | --- |
| | | Frame Rate | | ... loading images ... |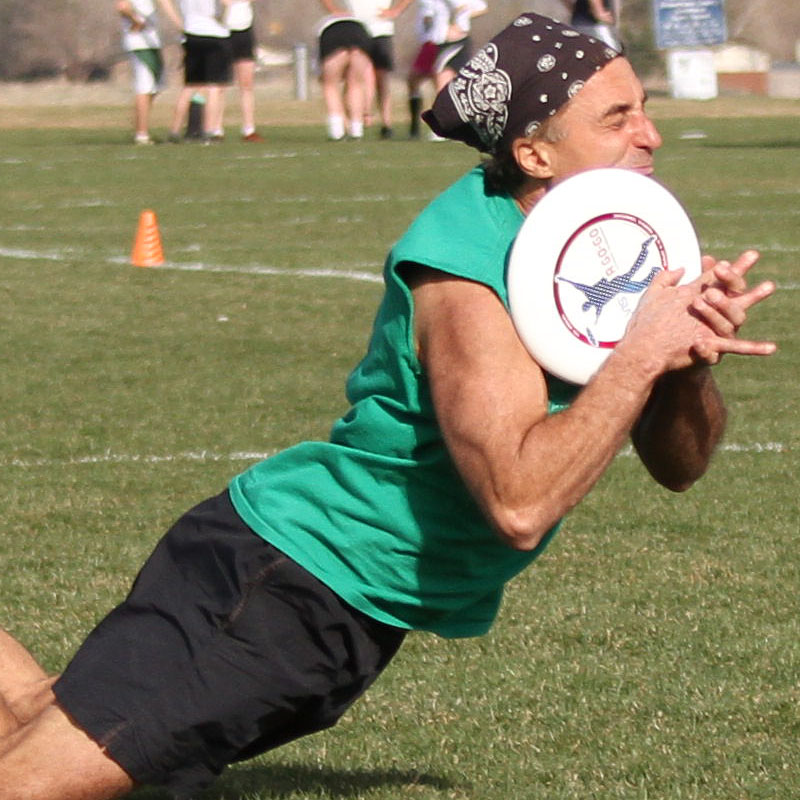 Frisbees weren't the only thing flying through the sky