Great Horned Owl Nest - WOW!
There are some large cottonwood trees East of our house that have had a bird nest for years. In 2005, we saw some Great Horned owls nesting there (see bottom pictures) ... but a few years later, the nest was taken over by some
Red-Tailed Hawks.
I didn't see any action in 2009, but in 2010, the Great Horned Owls came back to the nest - perhaps the next generation! ;-)
And if you want to see some really close-up pictures and video of birds,
check out these House Finches!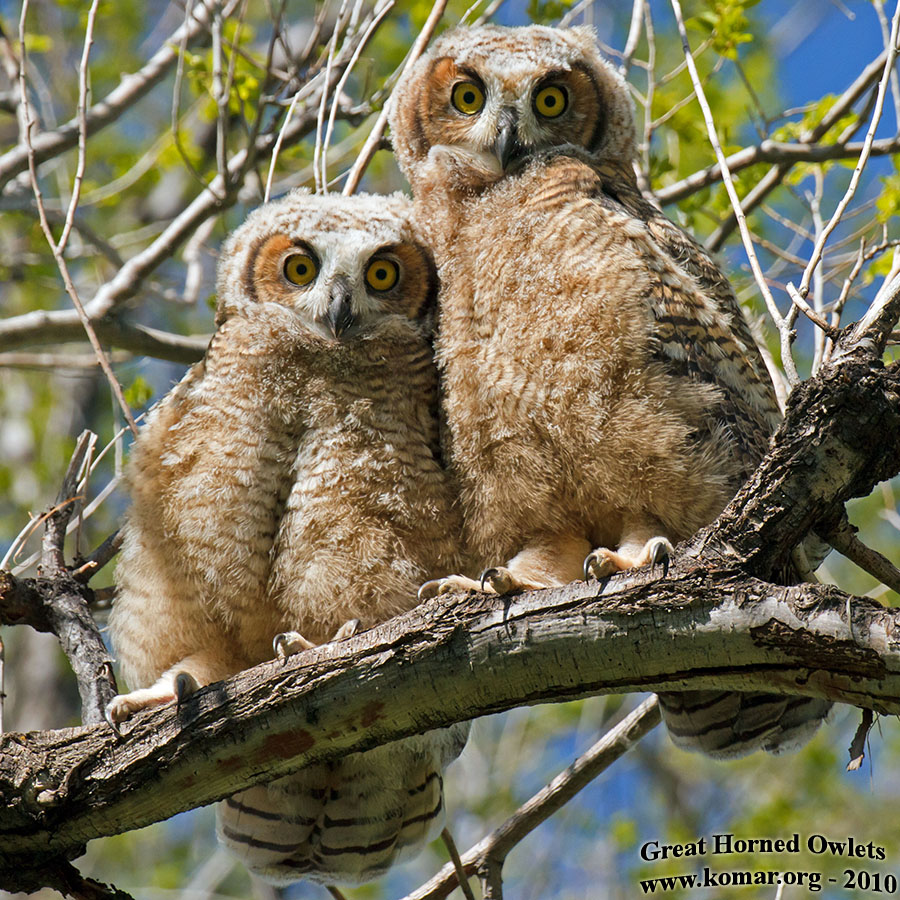 March 3rd: Great Horned Owl Momma is now continuously in the nest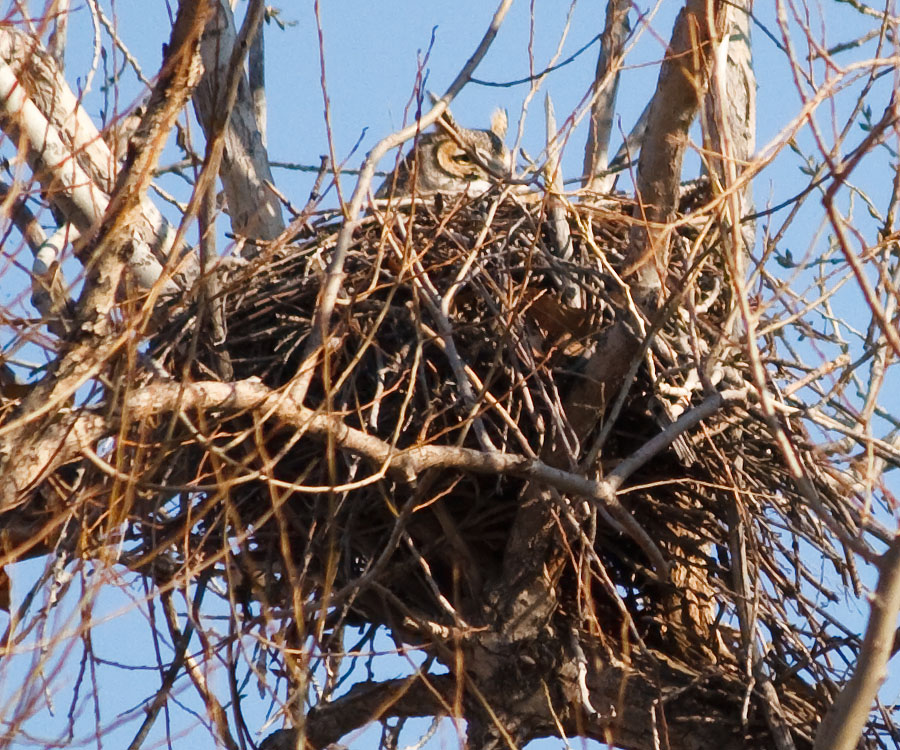 The nearby traffic on Arapahoe doesn't seem to faze 'em

Mouseover image to see nest without "Think Eggs" Truck!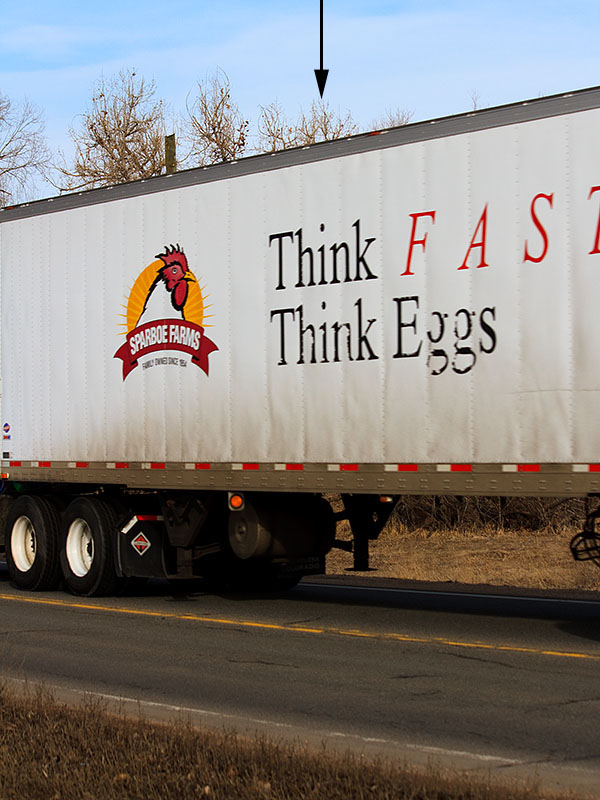 Some snow on March 20th ... but melts fairly soon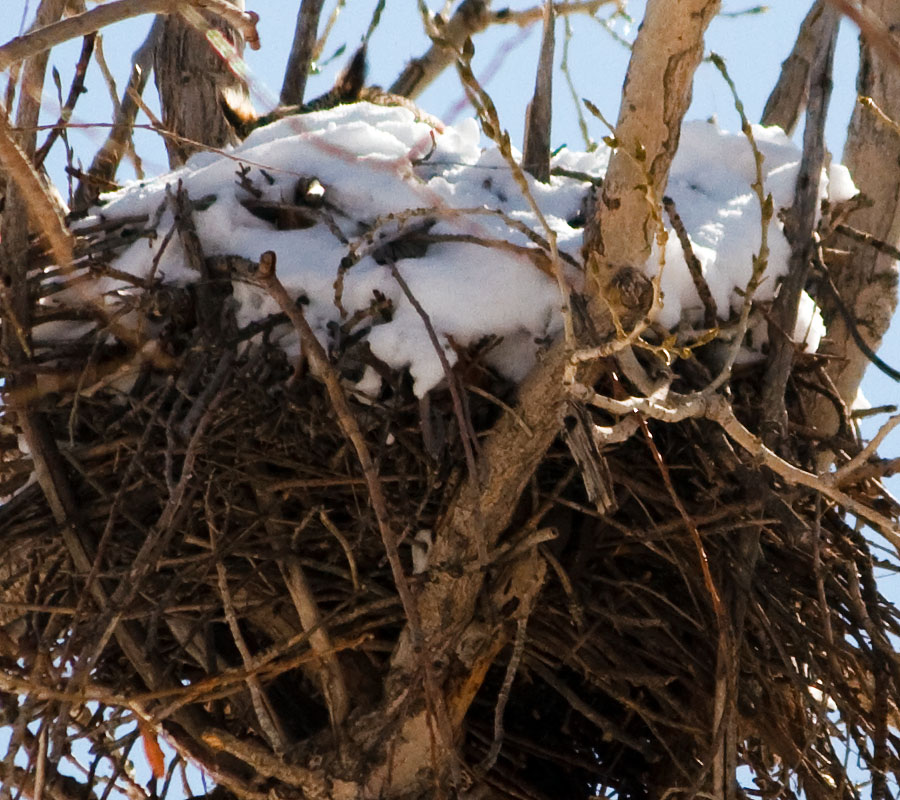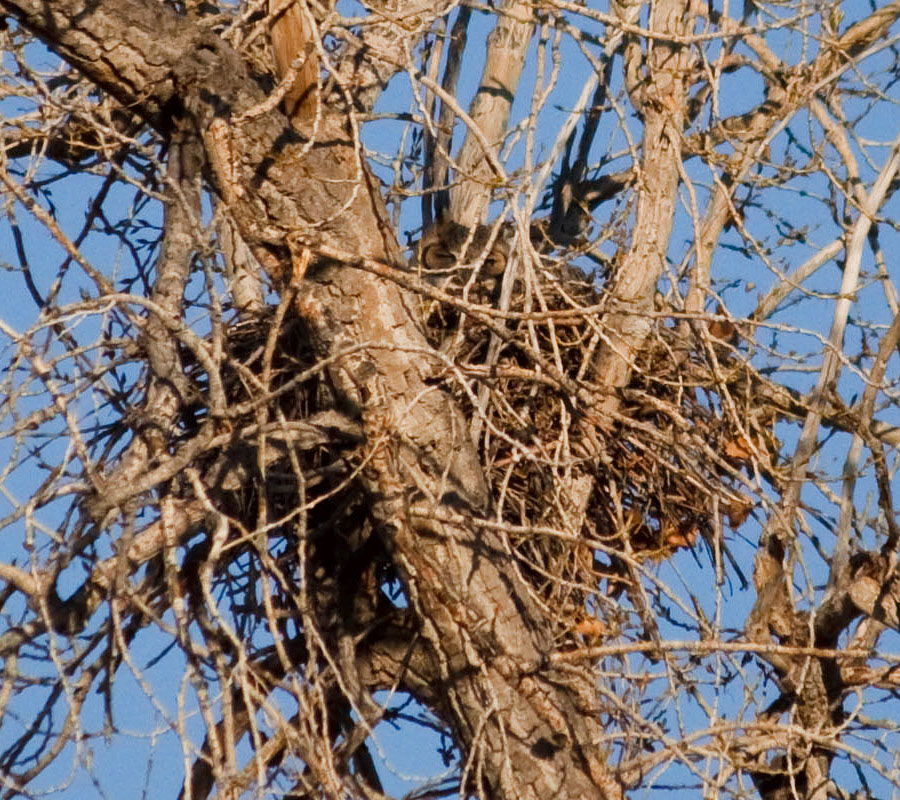 A nearby Robin at ground level - much better angle to take pictures and you can get closer!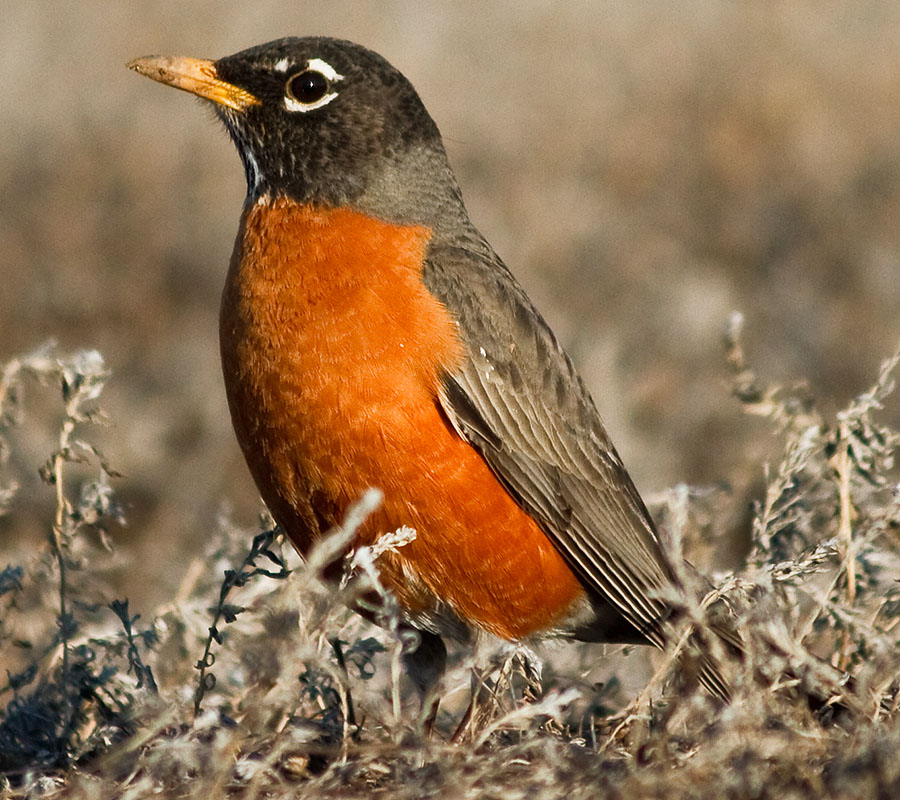 April 5th: cloudy day, but there's a little owlet in the nest - watch the video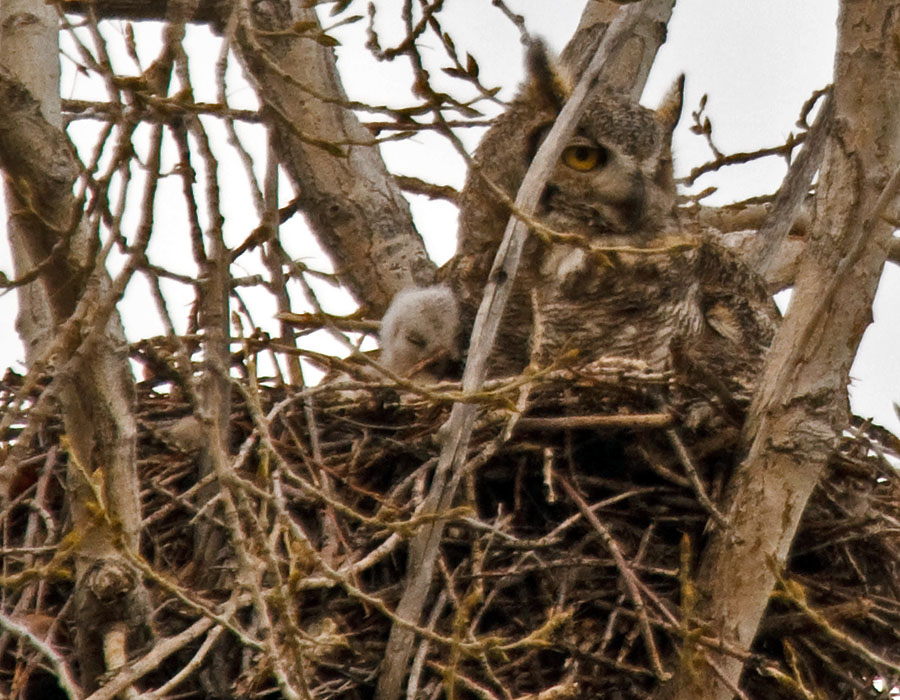 April 7th: a bird comes by to say "hi" to the Great Horned Owl - watch the video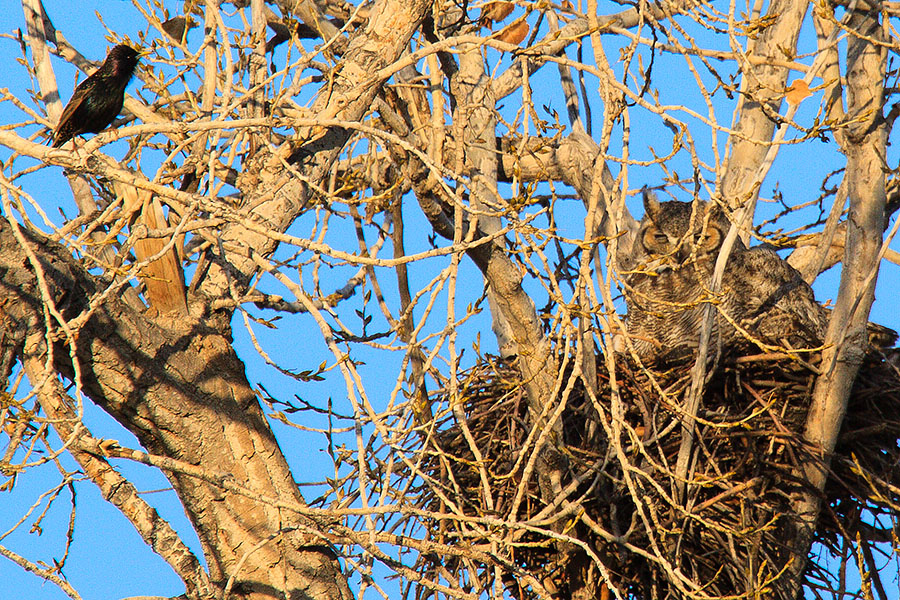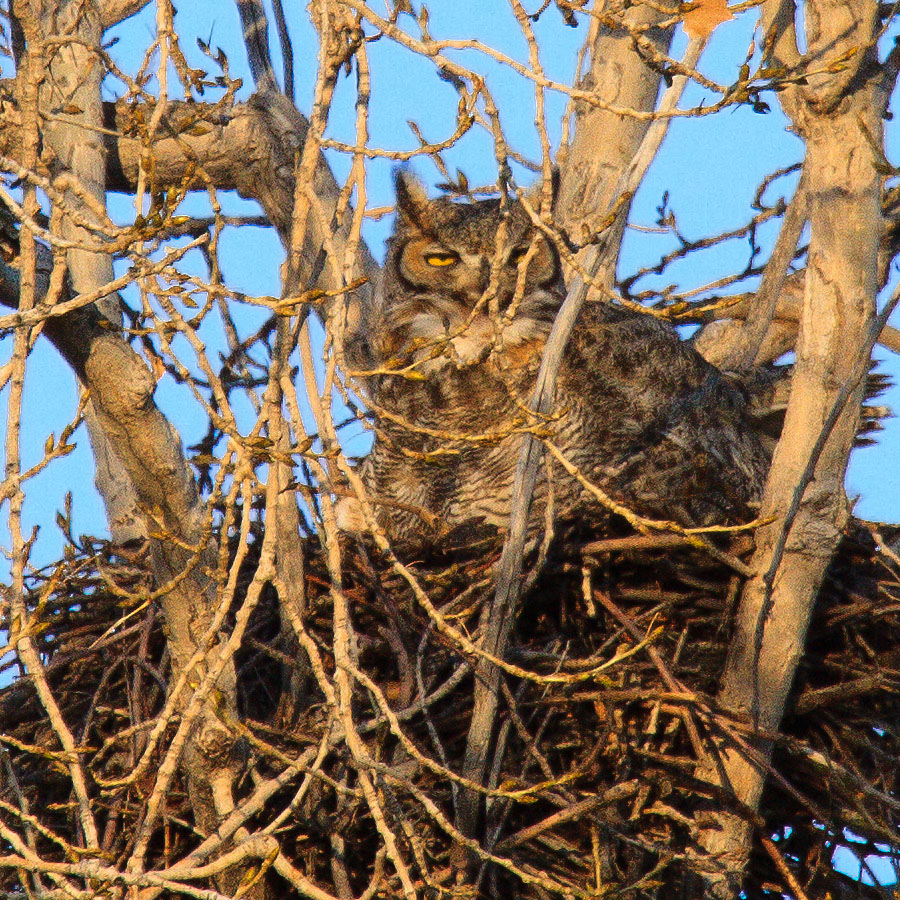 Lost the light, but there are two owlets in this double pixel crop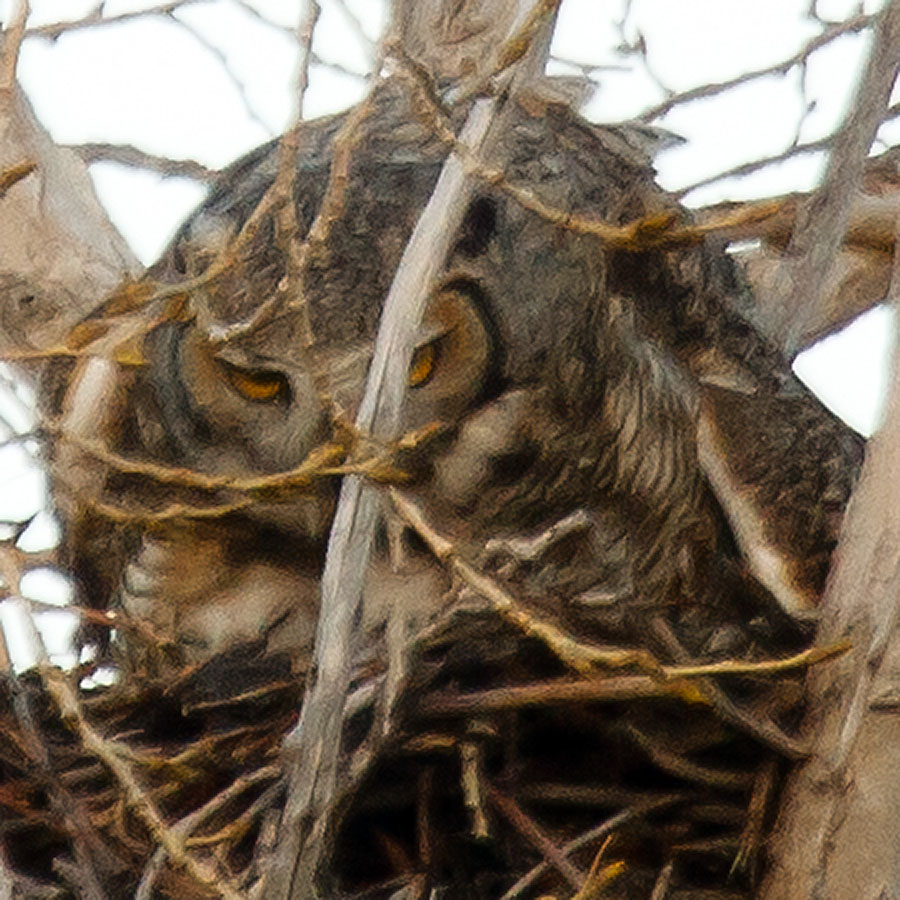 April 10th: Lousy light, but shooting from a deck closer to the owl nest
Saw the owl jump from the nest - first time outa there ... and certainly two owlets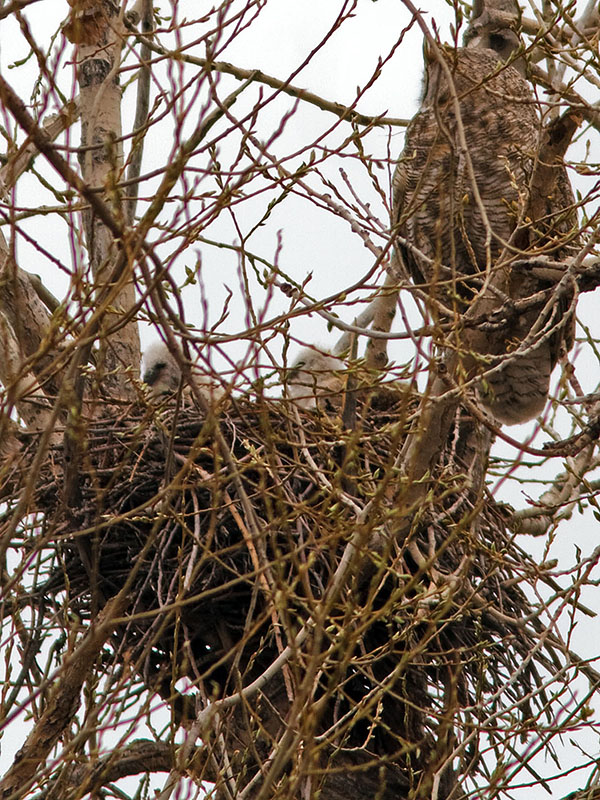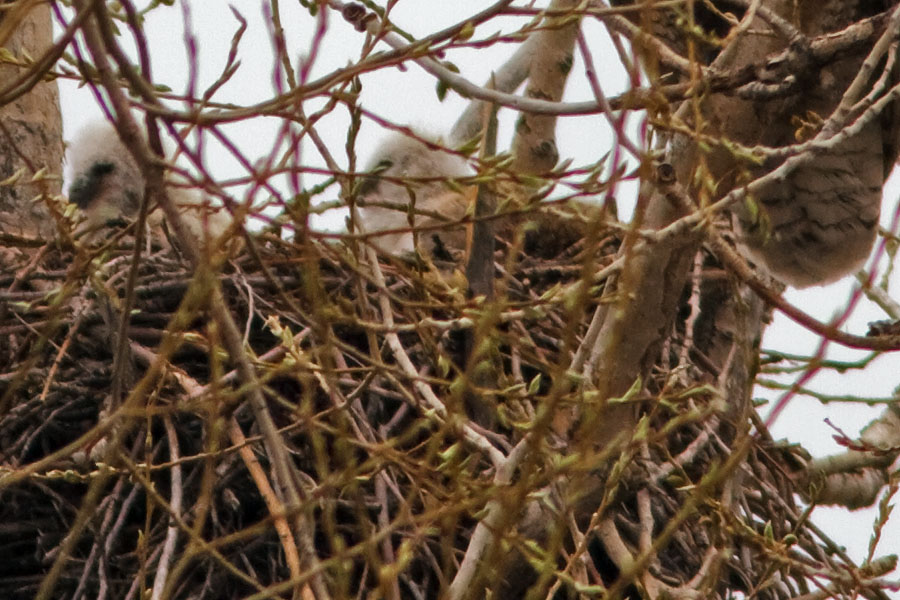 April 13th: Pictures from under tree are closer, but much more vertical
First shot is in the morning looking West, second is evening looking East
Owlets aren't quite big enough (or looking over) to see from this angle - watch video

Mouseover images to see closeups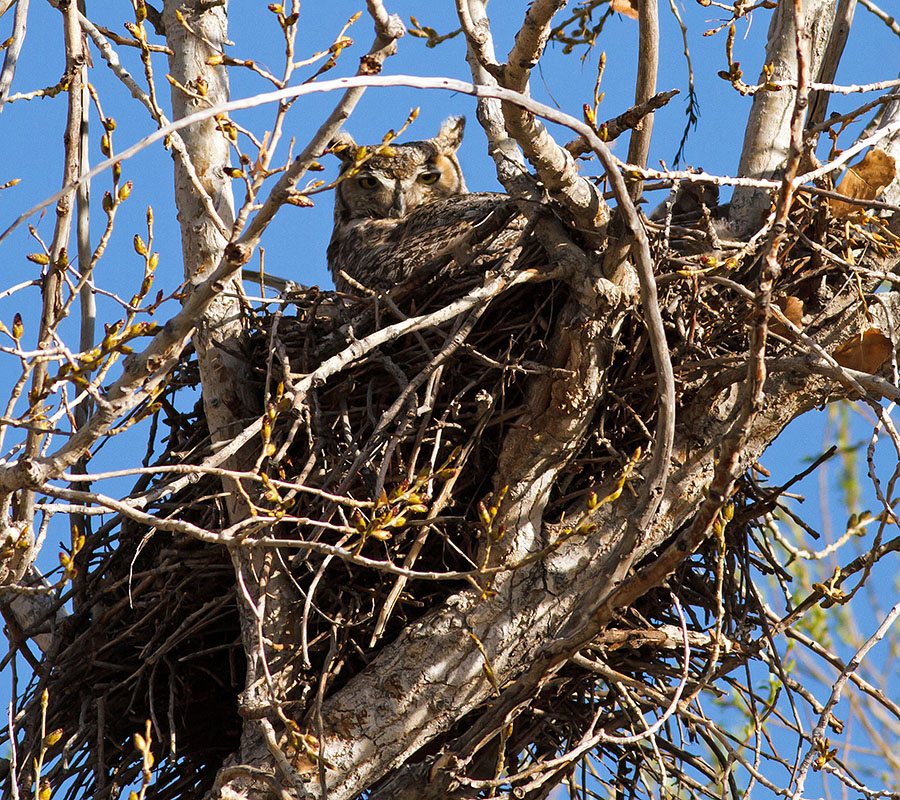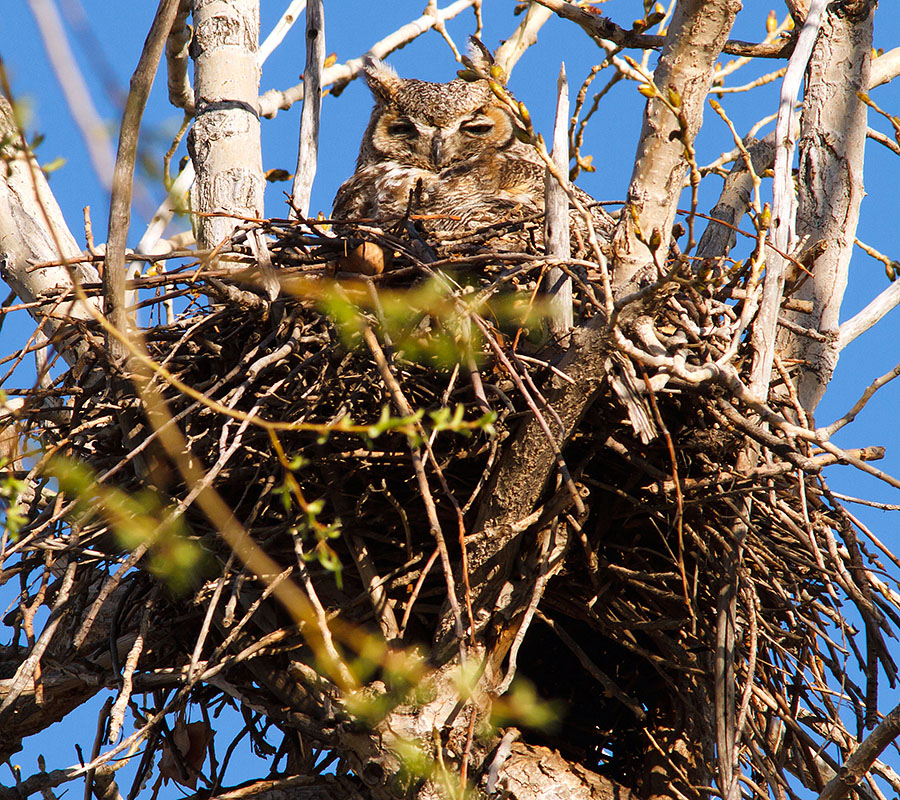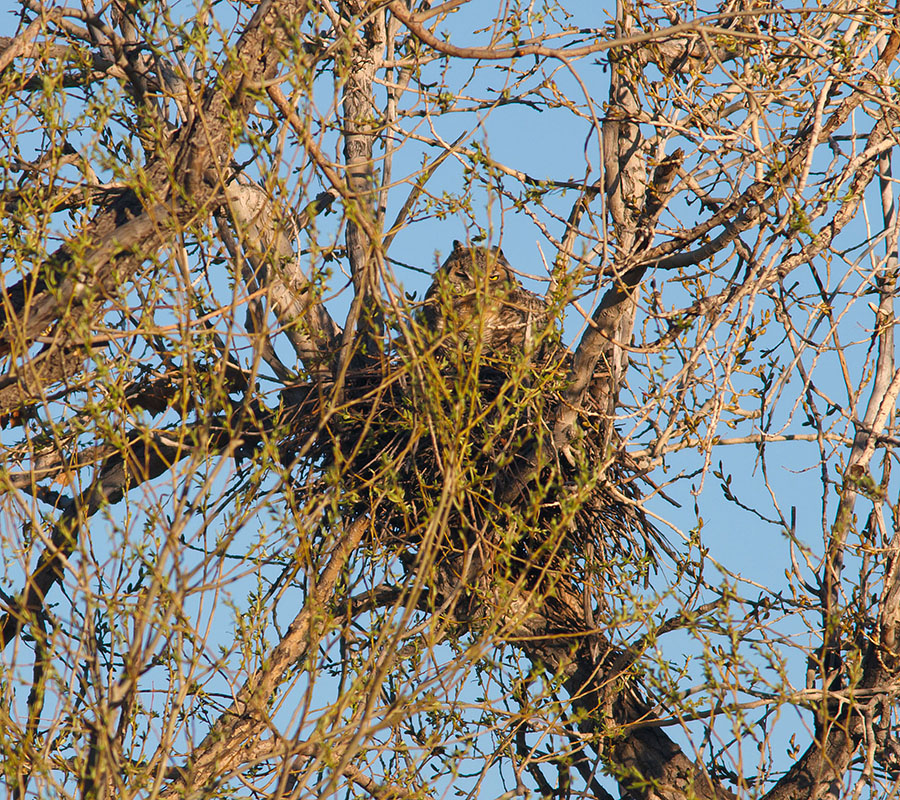 The "faraway" vantage point has a few (!) less branches in the way - can often see both owlets now

Mouseover image to see Momma Owl give us the beady eye!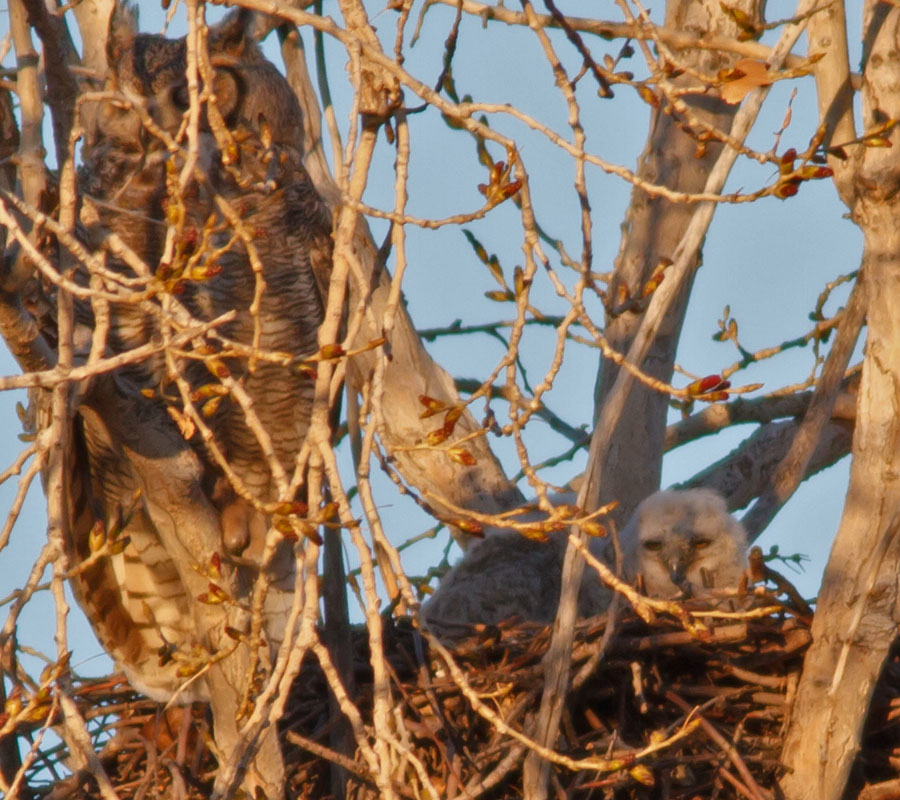 Owlet spreads its wings - Mom then imitates it!
Use the controls to play, step, pause, slow-down, and/or speed-up the animation.
| | | | | |
| --- | --- | --- | --- | --- |
| | | Frame Rate | | ... loading images ... |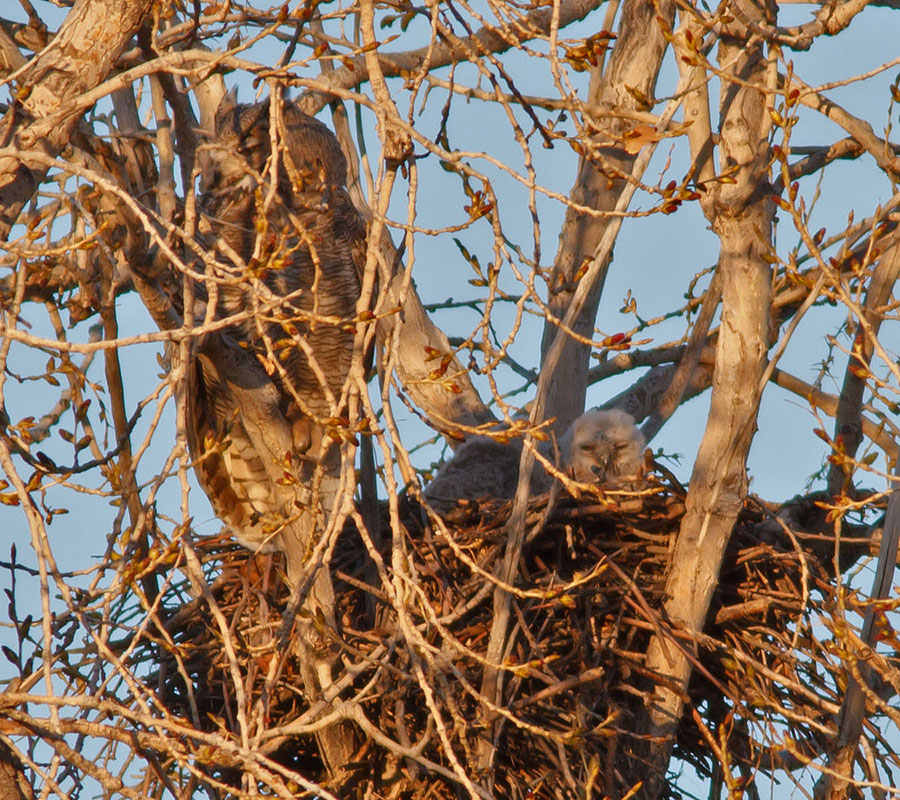 April 14th: Great Horned Owl eyes light in the evening sun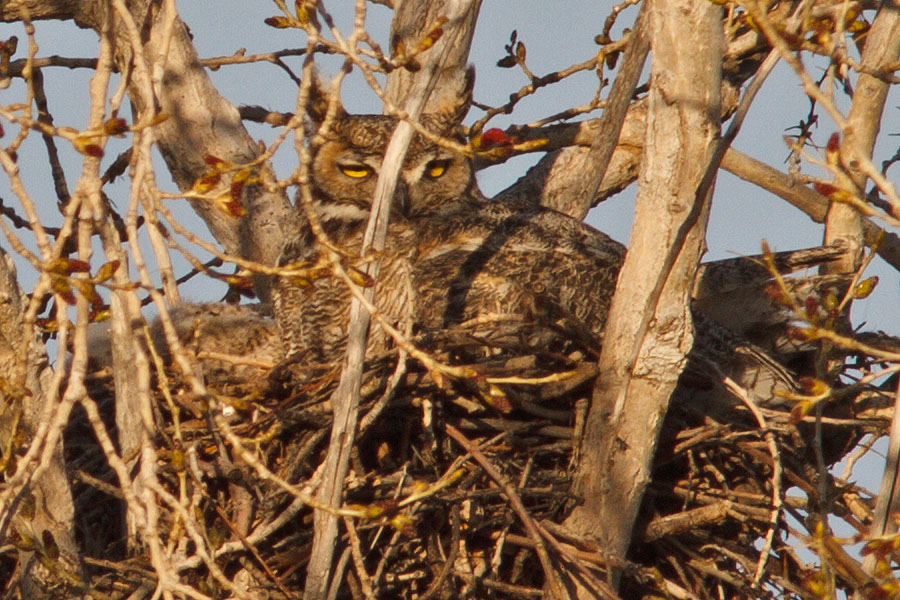 Owlet gives a big yawn!
| | | | | |
| --- | --- | --- | --- | --- |
| | | Frame Rate | | ... loading images ... |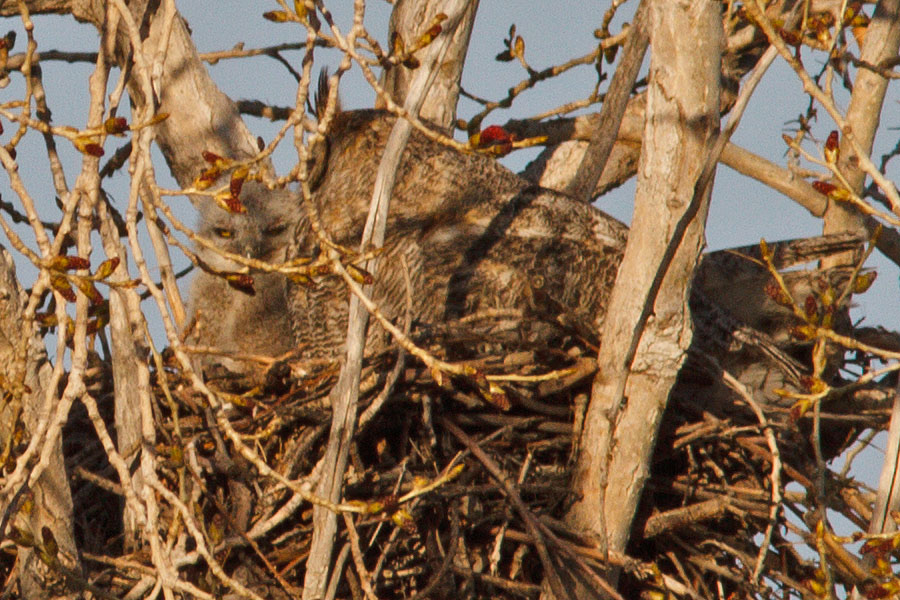 April 18th: View from neighbor's deck -
mouseover image for closeup


Getting too cluttered - even focusing on owls is difficult - darn! watch video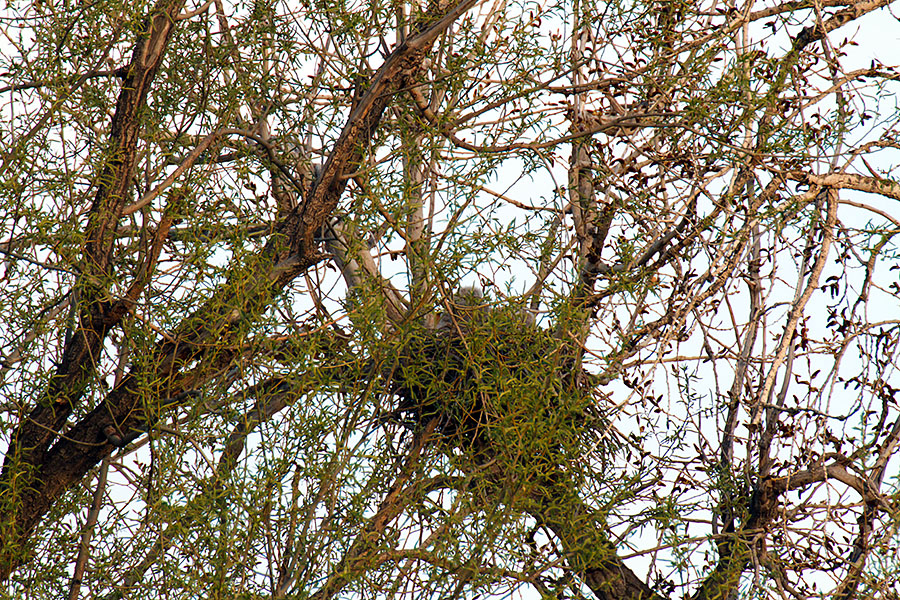 The "regular" viewing point is a little bit better -
mouseover to see owlet pop up in fading light


Watch videos: earlier in the day and sleeping owlets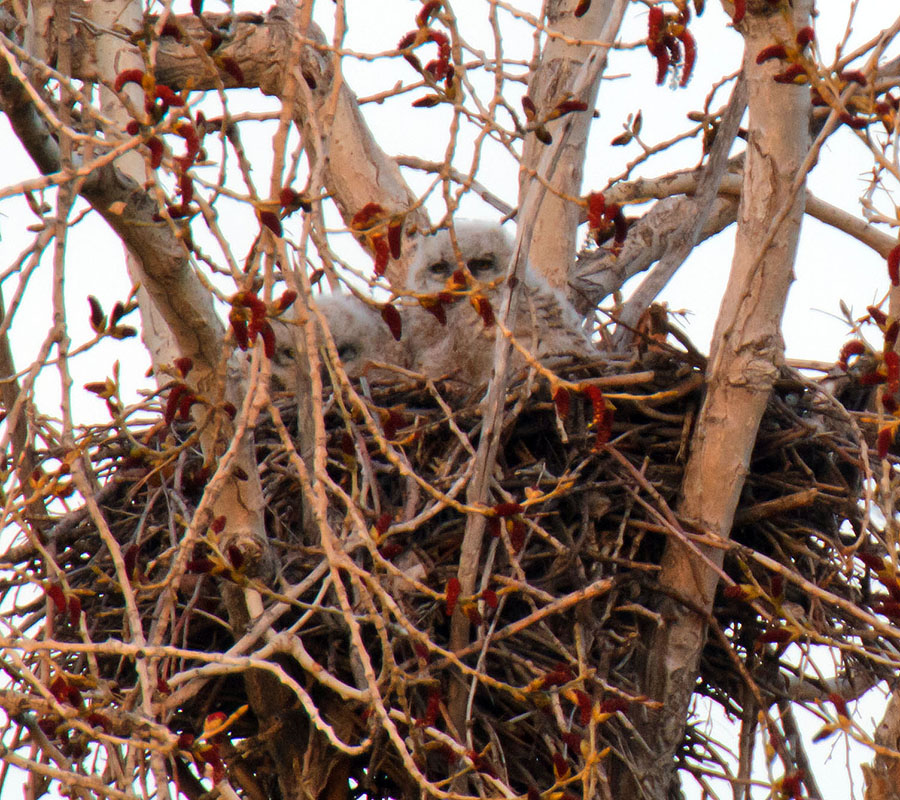 April 19th: View from the path is closer, but much more vertical angle - Spring growth here also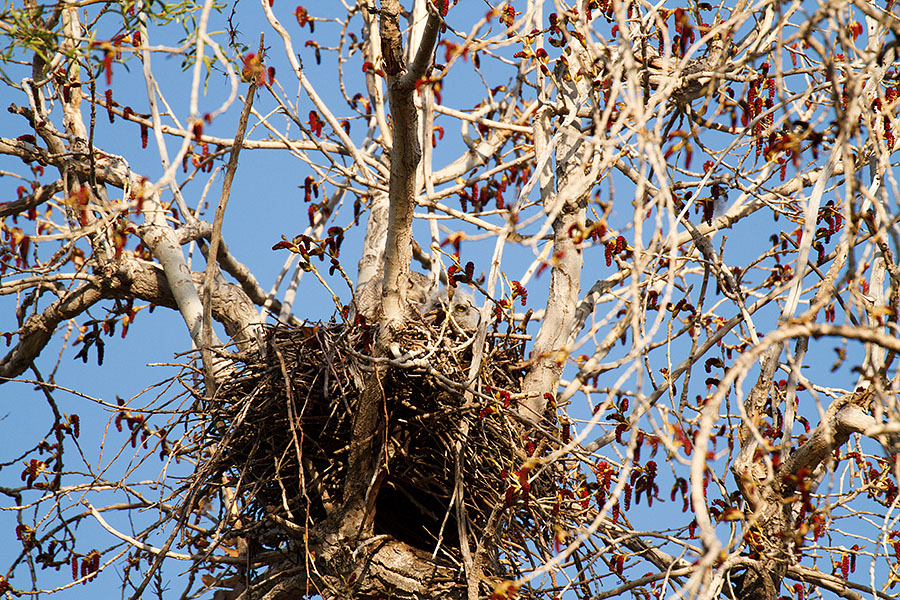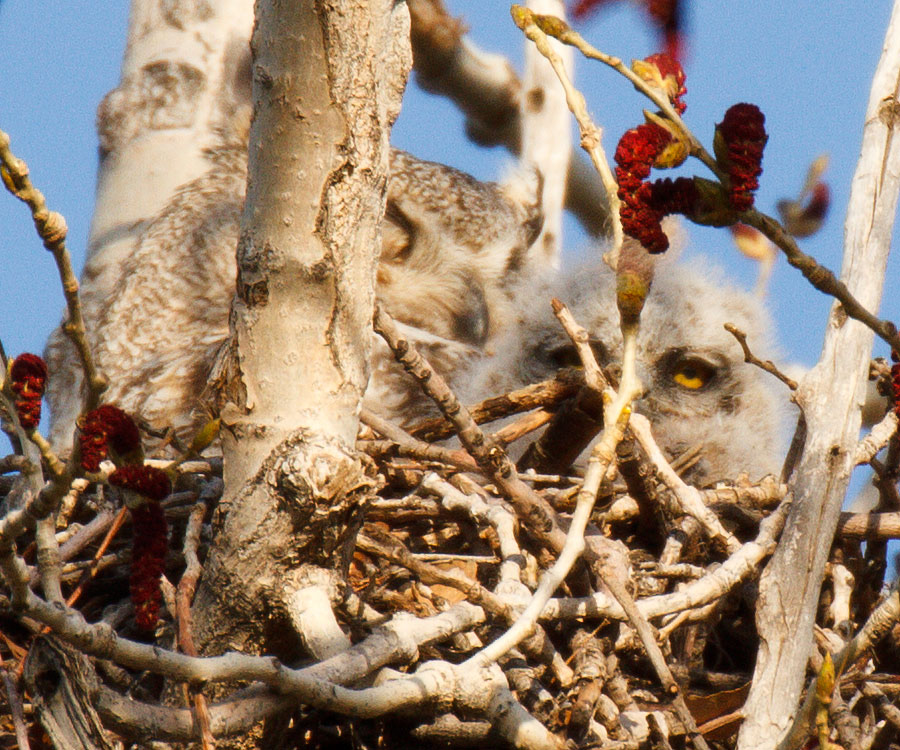 April 24th: Full-frame shot (even with 800mm) from regular viewpoint -
mouseover for closeup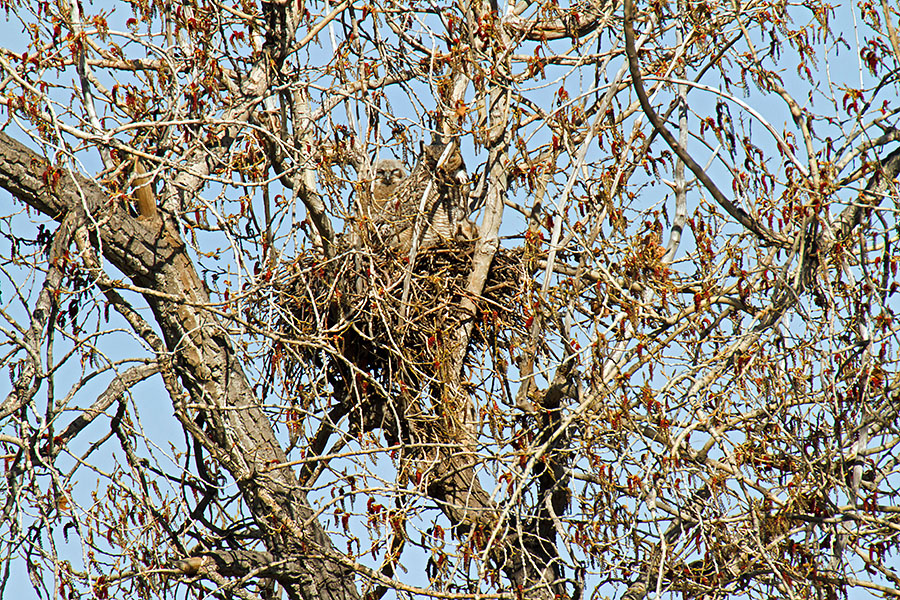 Fortunately, the owlets are bigger and now more easily seen from the path -
mouseover for closeup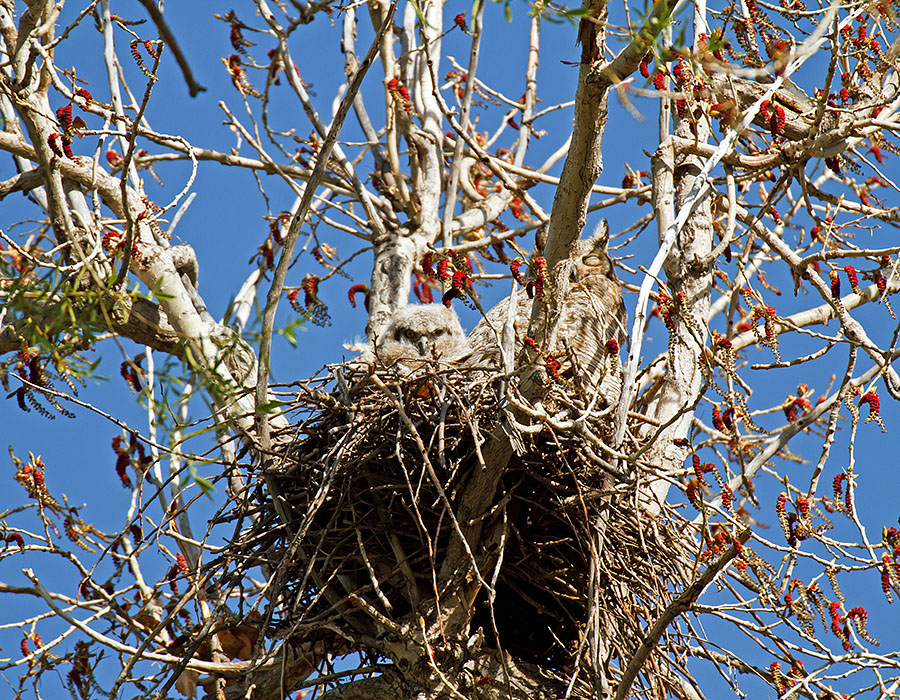 Only saw one owlet that day - watch video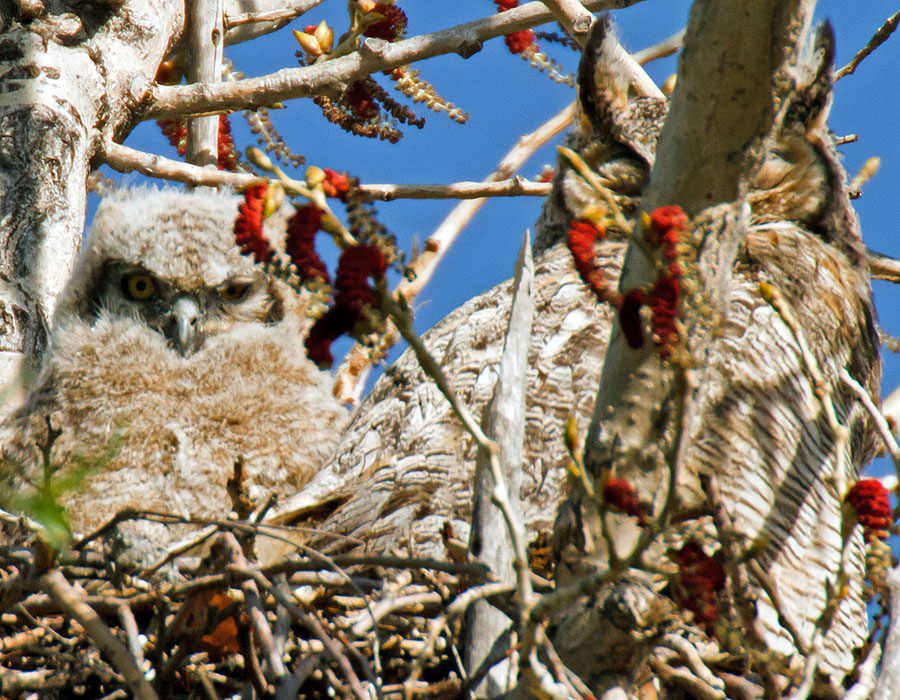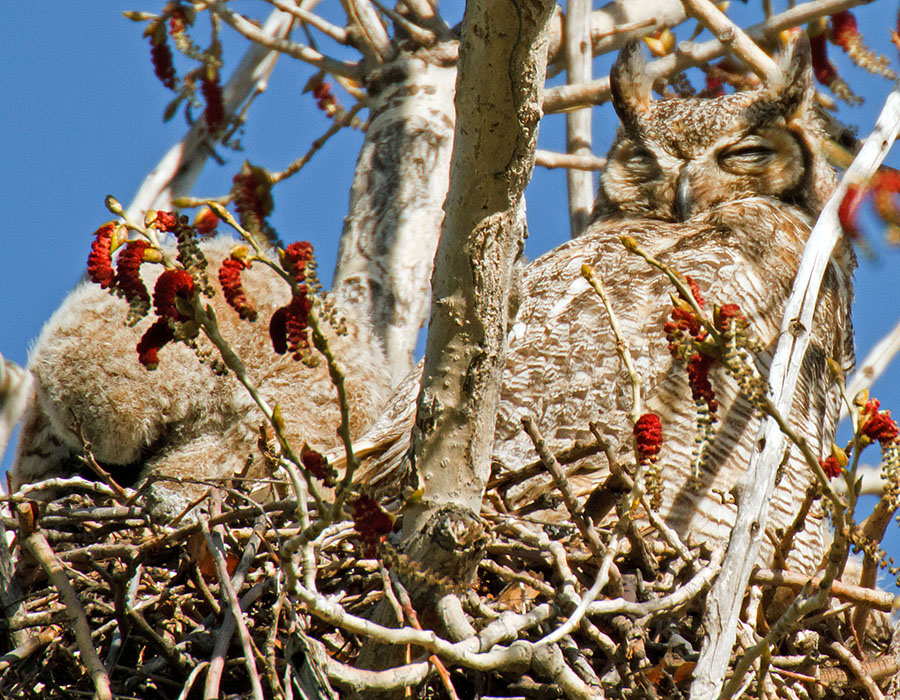 April 27th: Lonely looking owlet in the nest -
mouseover for closeup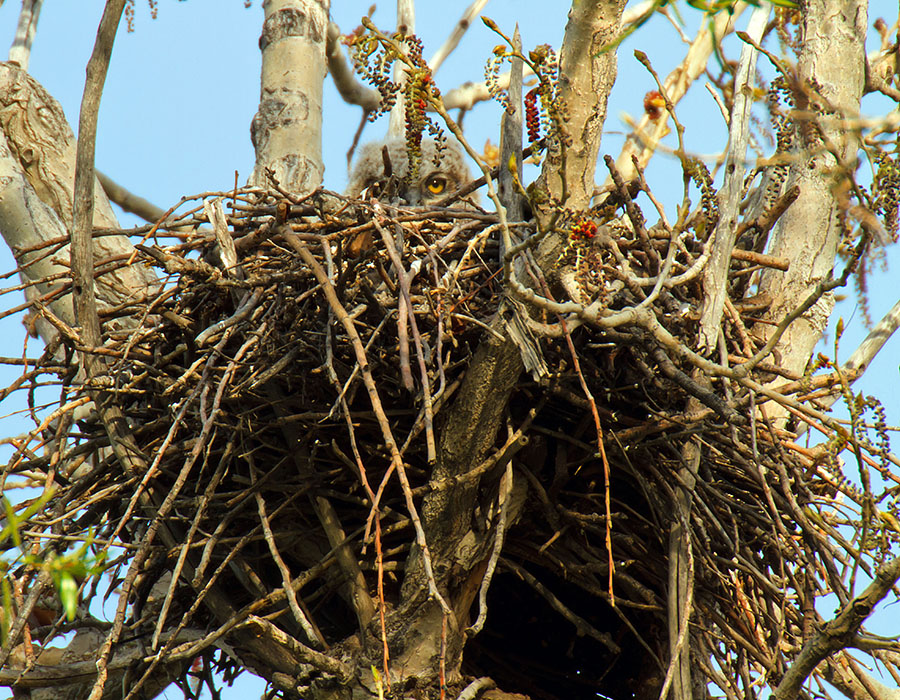 Momma Owl in a nearby tree -
mouseover to see her eyes light up from flash

- watch video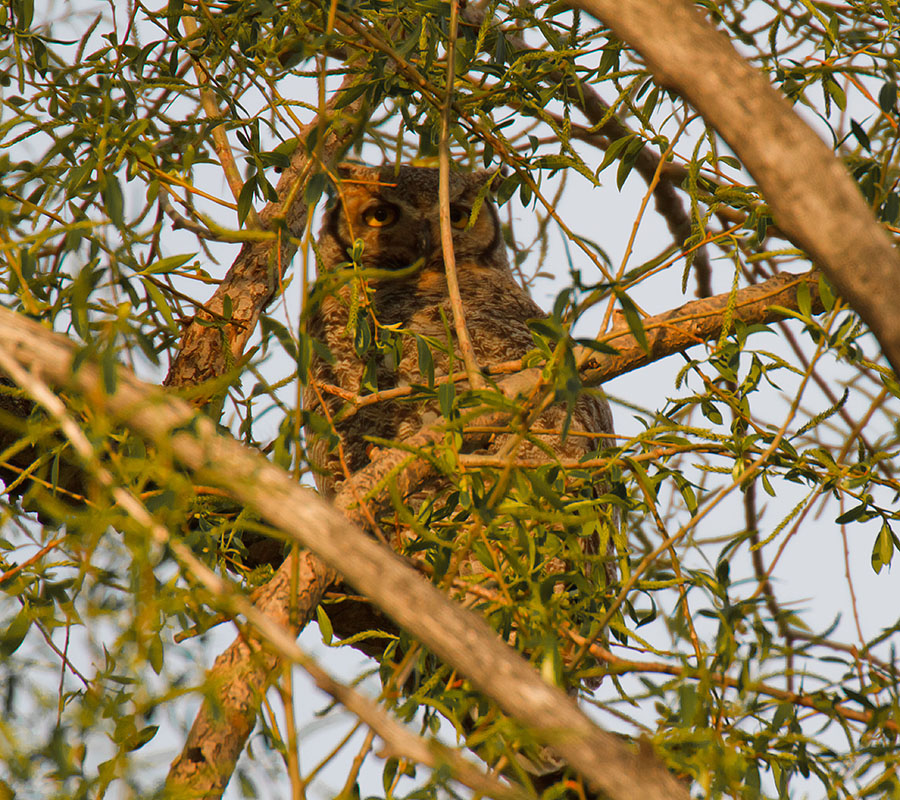 A view from the back side of the nest of the lonely owlet - his sibling is to the left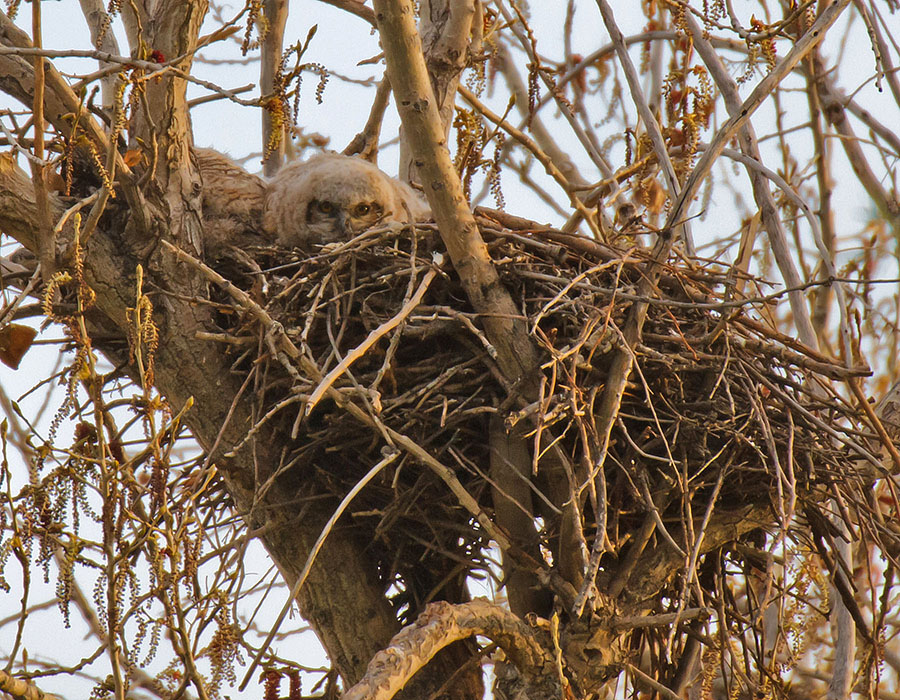 Also looking West into setting sun of Momma Owl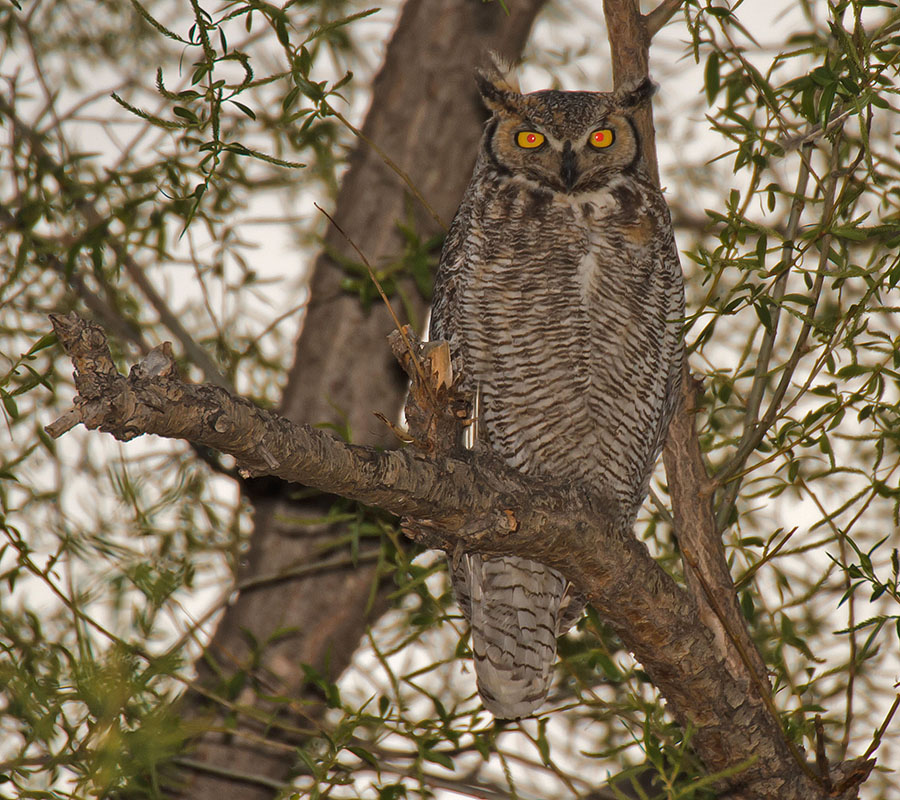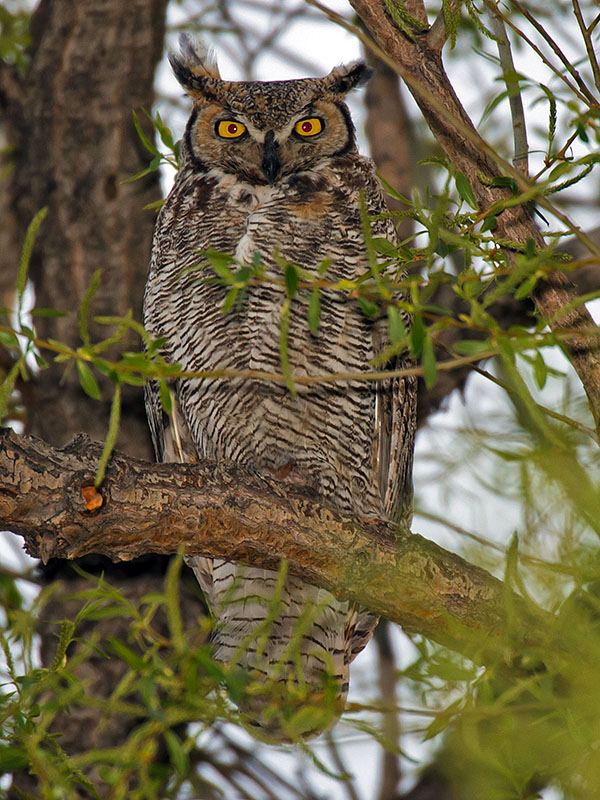 April 29th: Two Owlets hunker'ed down in nest - this is as far as I saw 'em out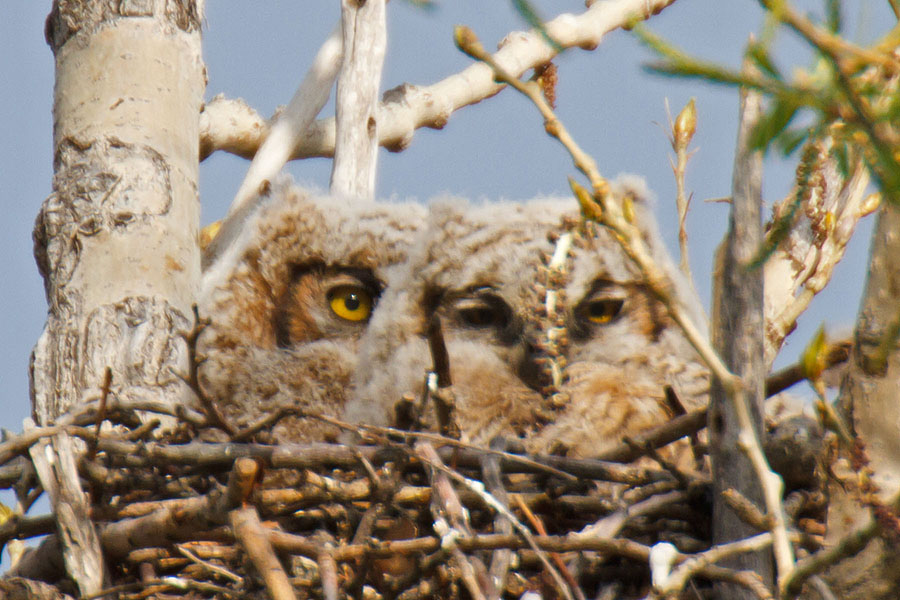 April 30th: Owlet eyeballs the camera man as he snaps a picture from the backside of the nest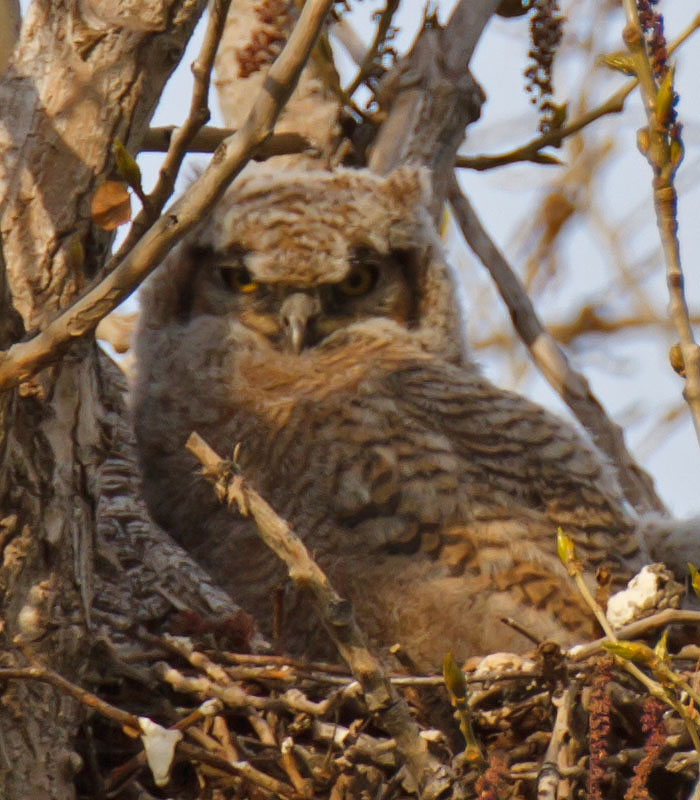 May 3rd: Owlets are still in the nest, but getting bigger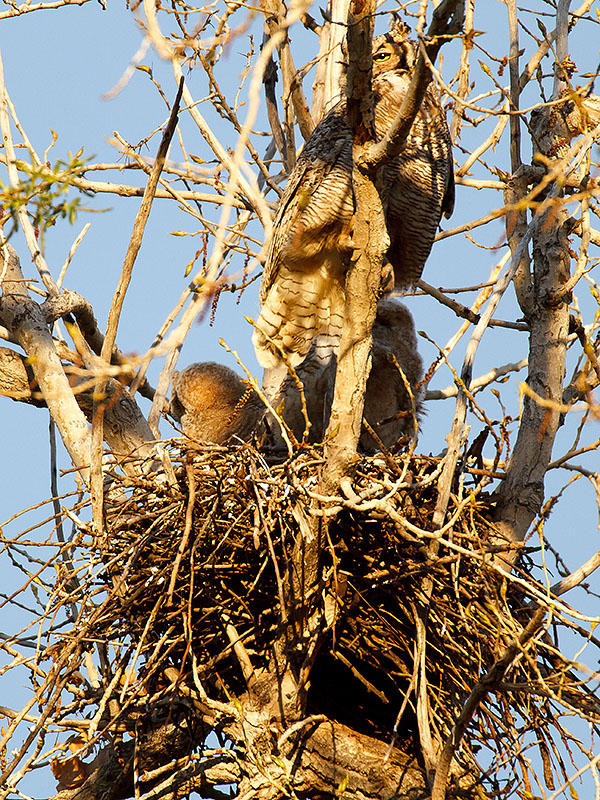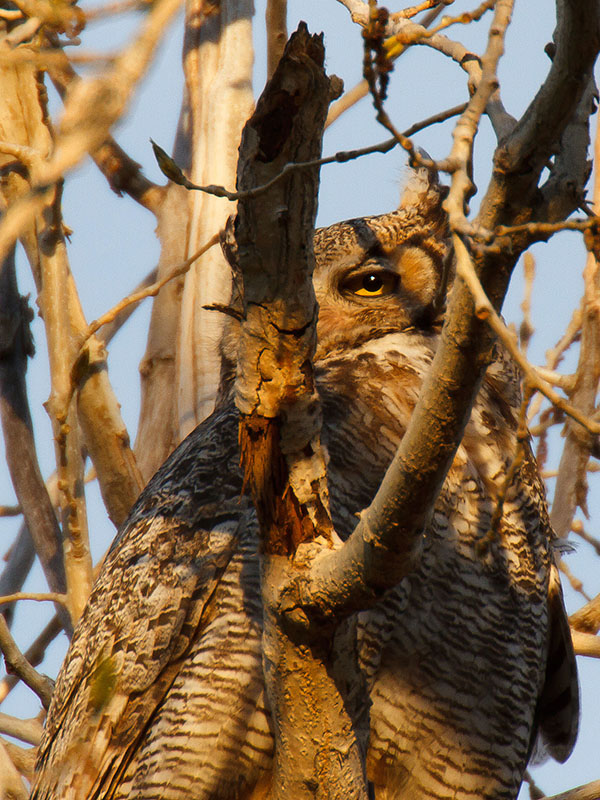 May 5th: Momma Owl in nearby tree, but no owlets in nest - they have fledged!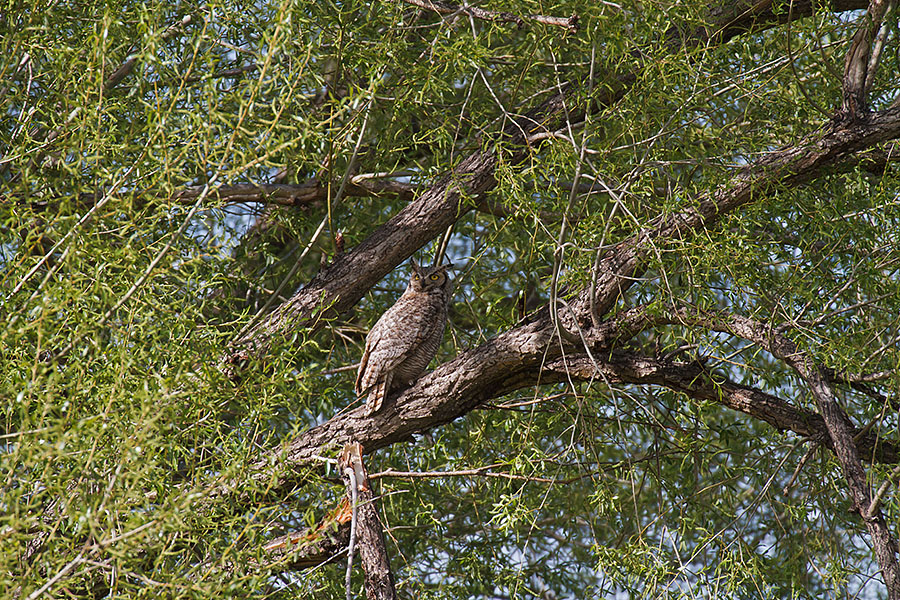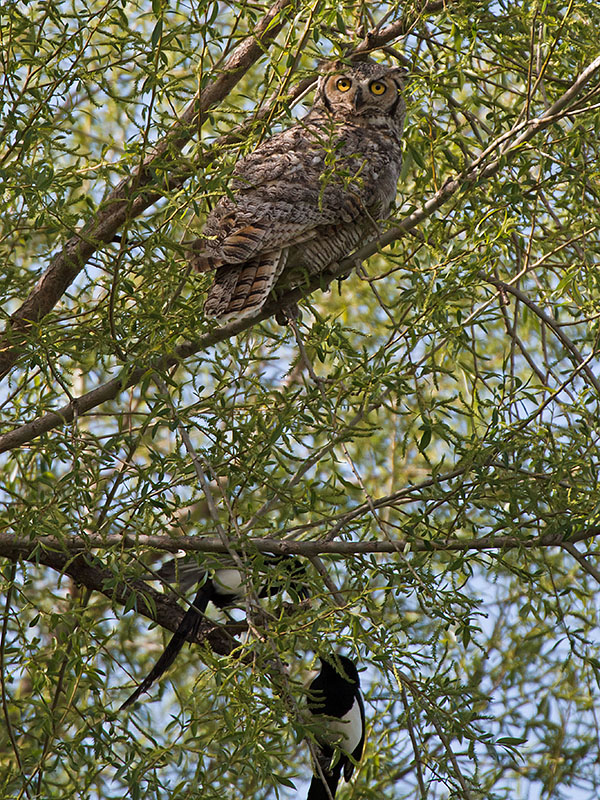 Closeup of Momma Owl perched on tree -
mouseover image to see another view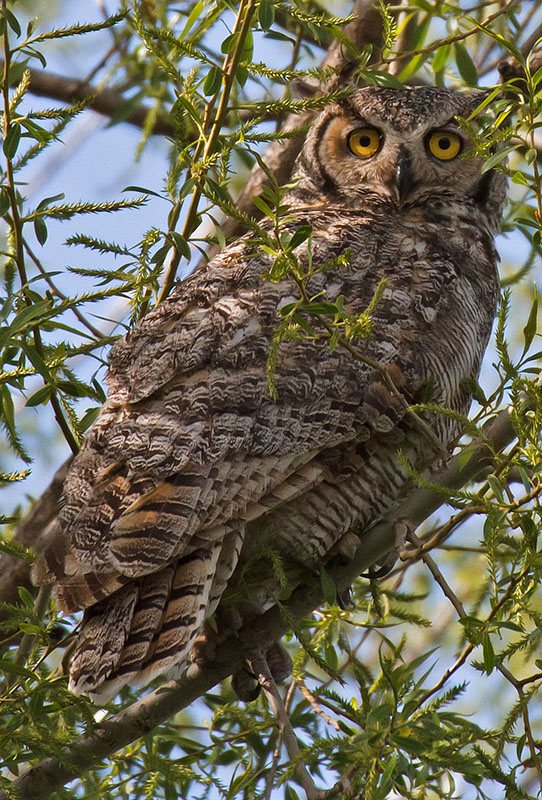 Momma Owl flying eastbound to another set of Cottonwood Trees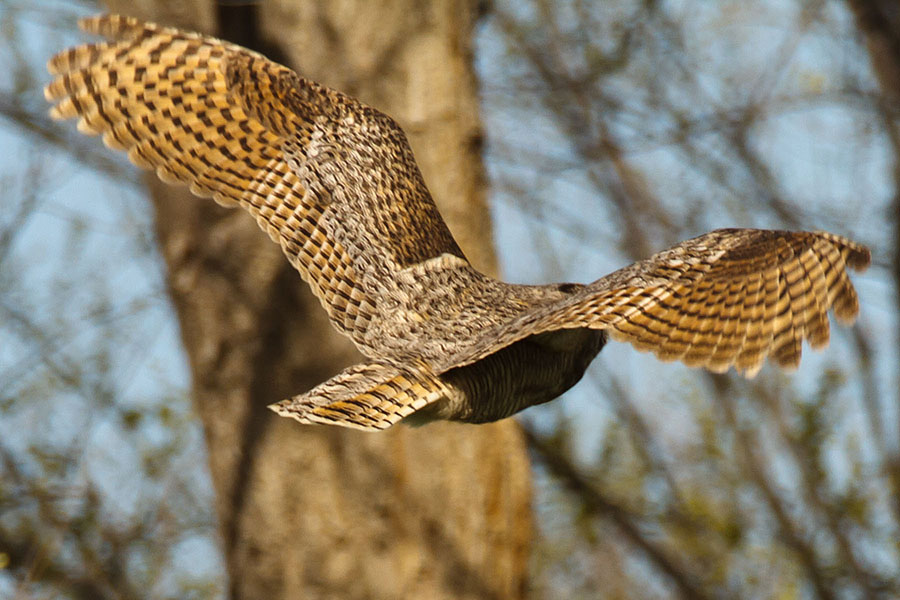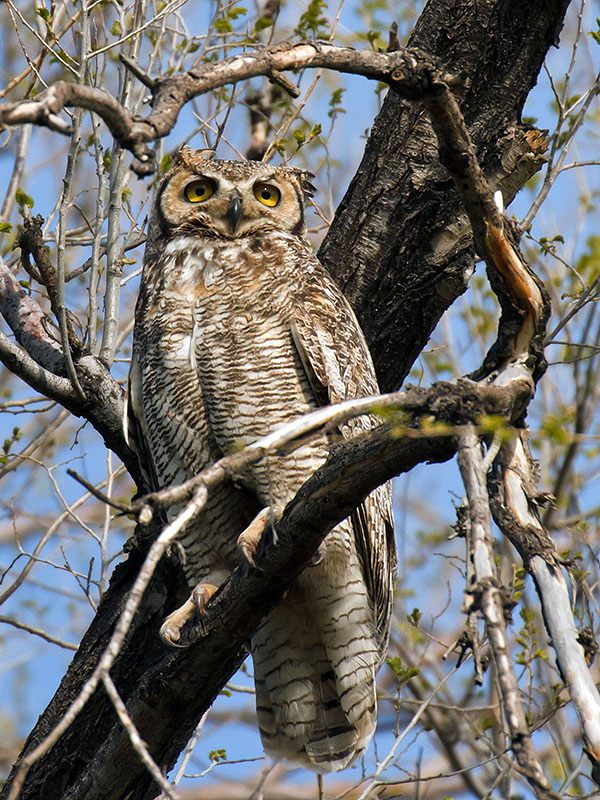 A magpie jumps off the top of a tree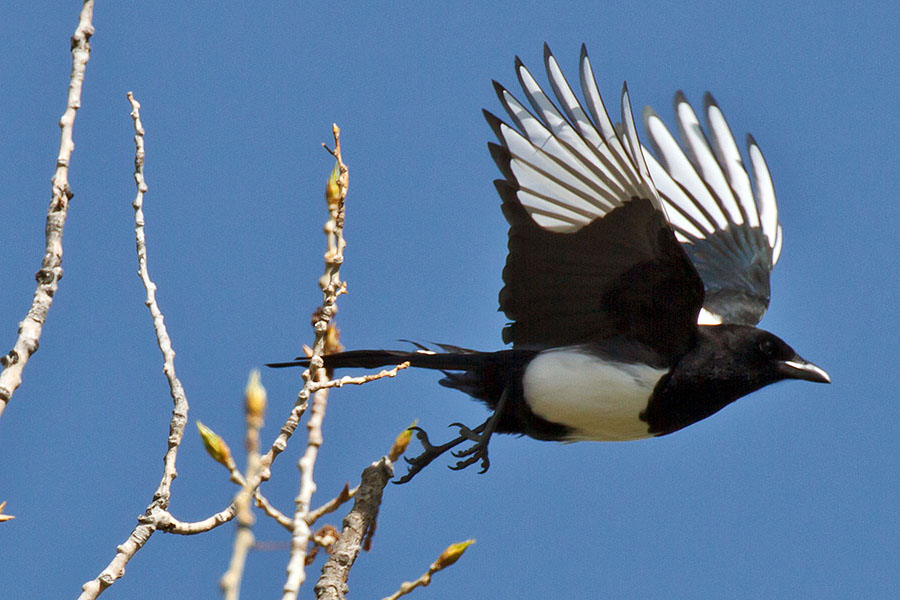 May 9th: Momma Owl with one of her owlets in a nearby cottenwood tree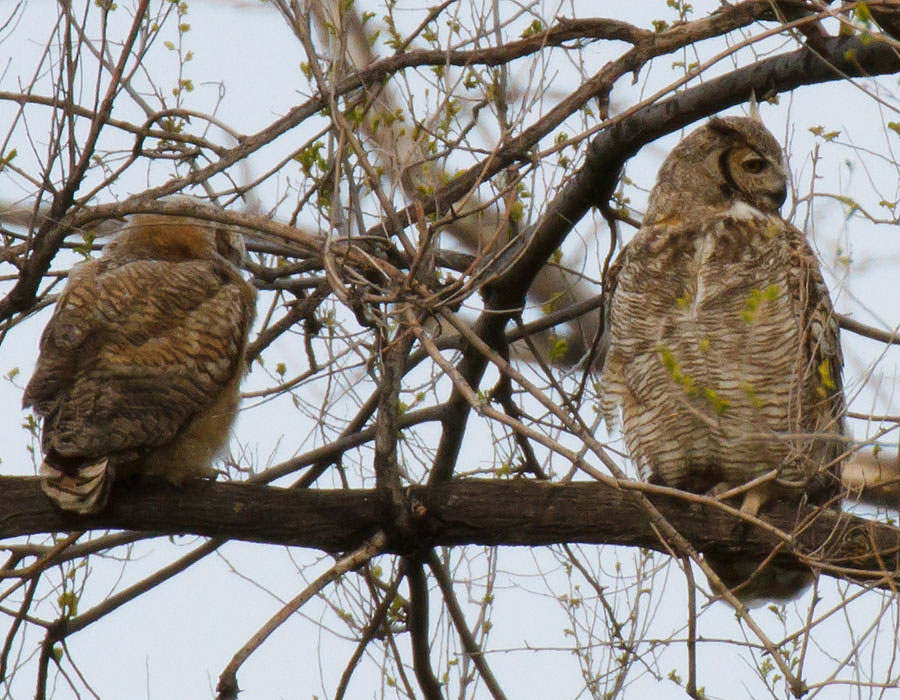 Mom takes flight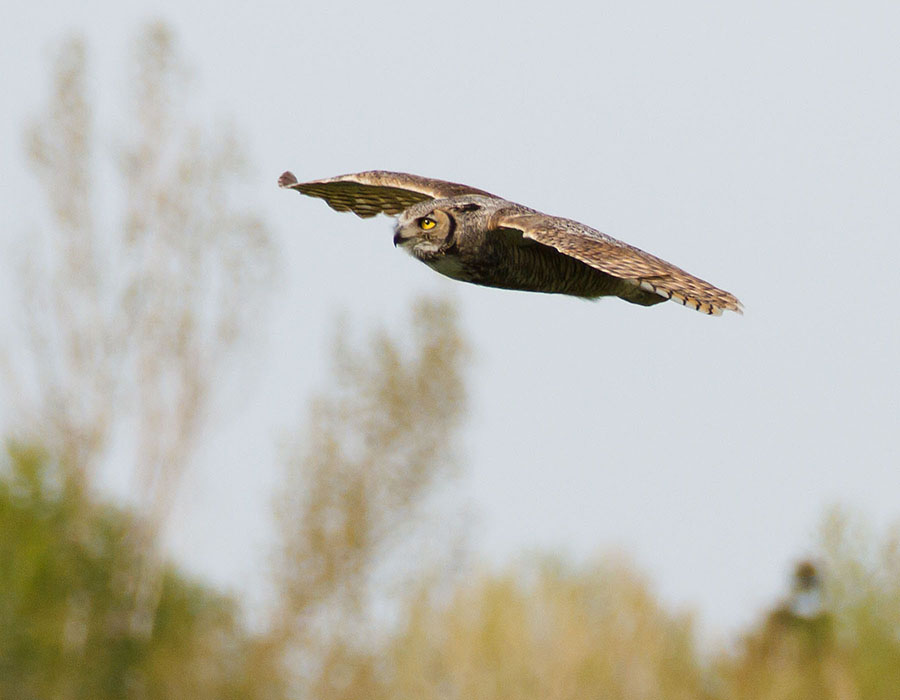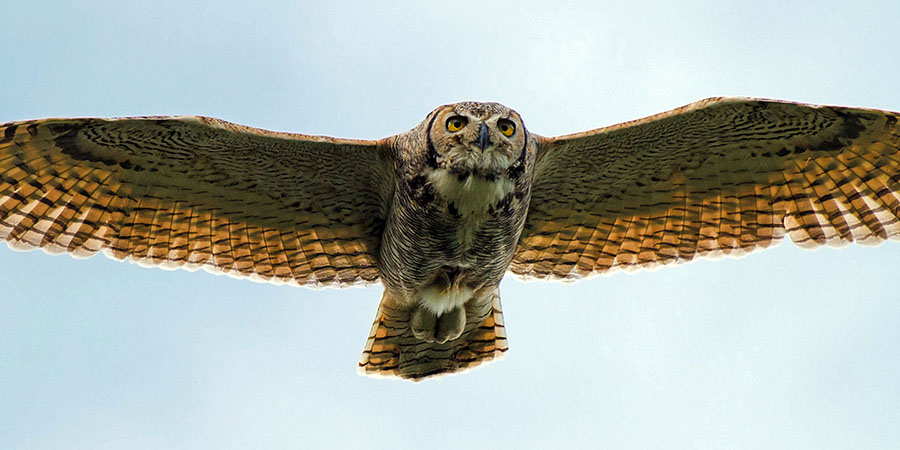 But the owlet just stayed there and eyeballs the cameraman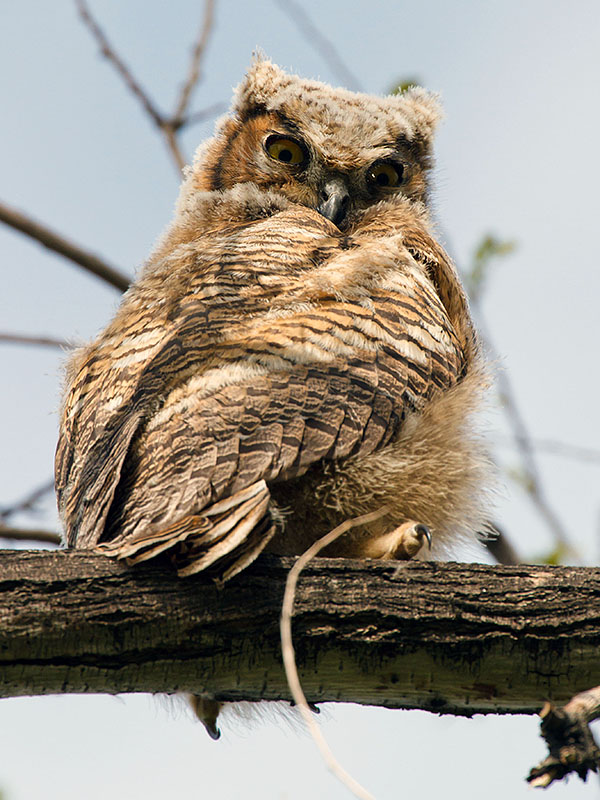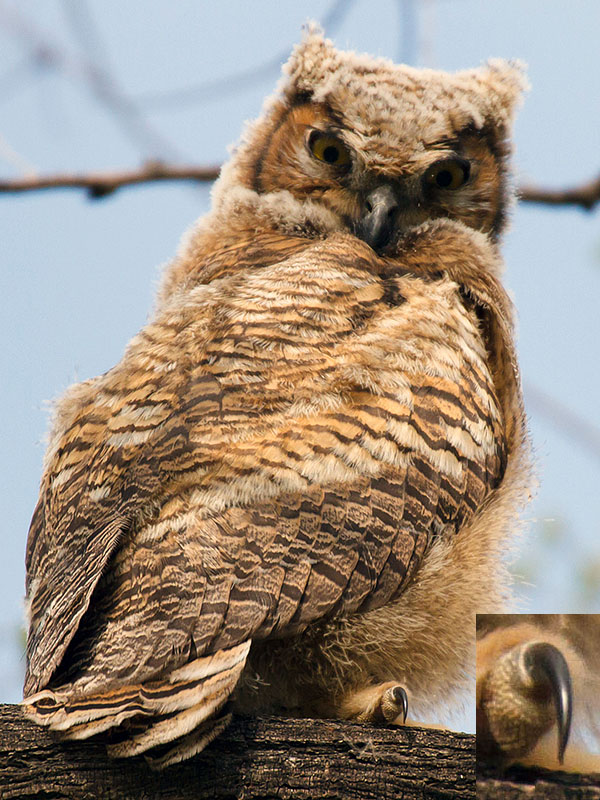 May 12th: After a late snowfall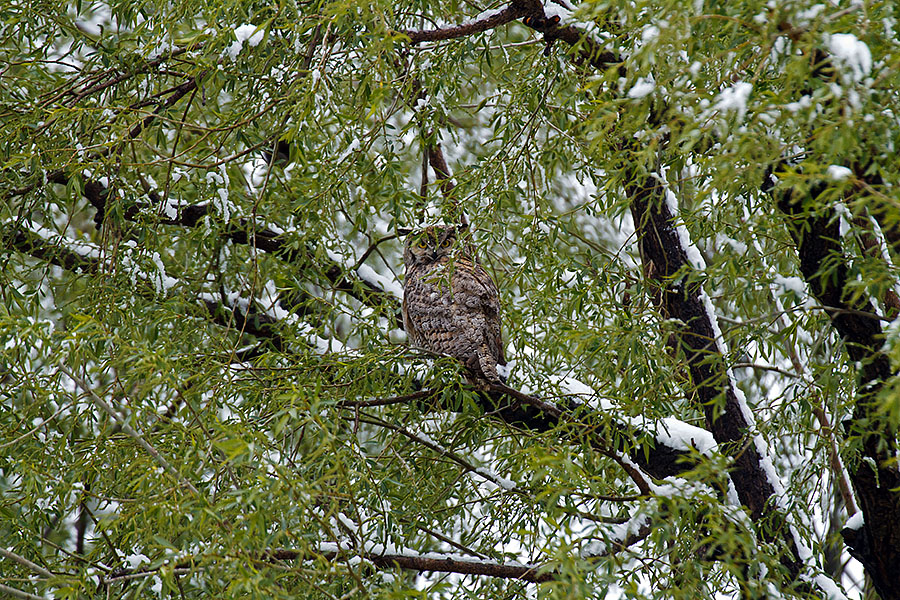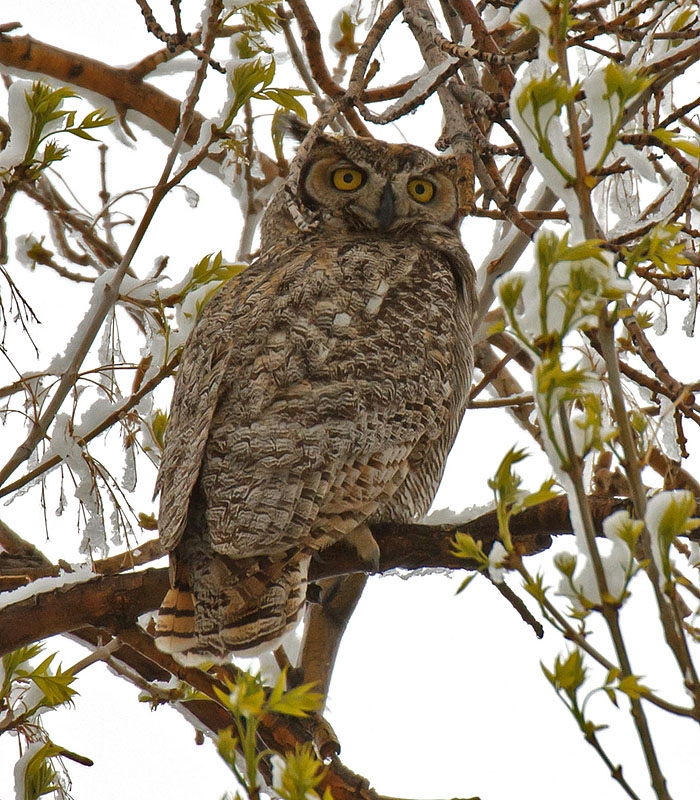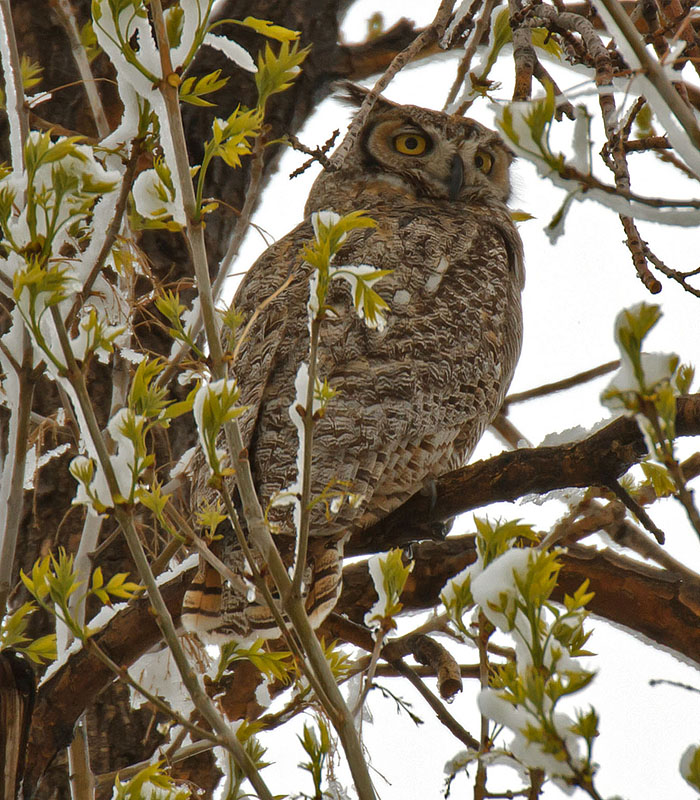 ---
On May 19th, my wife and I went for a morning walk and had a fantastic viewing of the owl family under glorious sunny skies. Unfortunately, I didn't bring my tripod and external microphone, so the two videos I took (
here
and
here
) were hand-held and pretty shakey - it tough with a 400mm lens! It took us a considerable amount of time to very slowly walk up (and circle around for good light) to the perched owlets to minimize disturbing them and they seemed fine with our presence - one never flew away. After taking pictures for a while, they chirped back at me ... as if mimicking the sound of the camera shutter! ;-)
May 19th: We spot the owlets and a parent backlit on a branch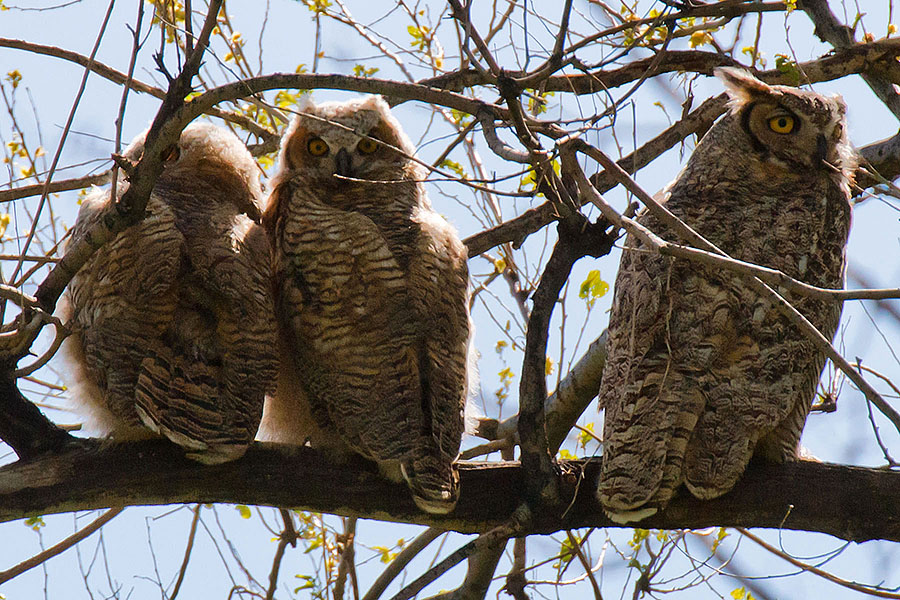 The parent (Mom?) got bored and decided to fly away leaving the two backlit owlets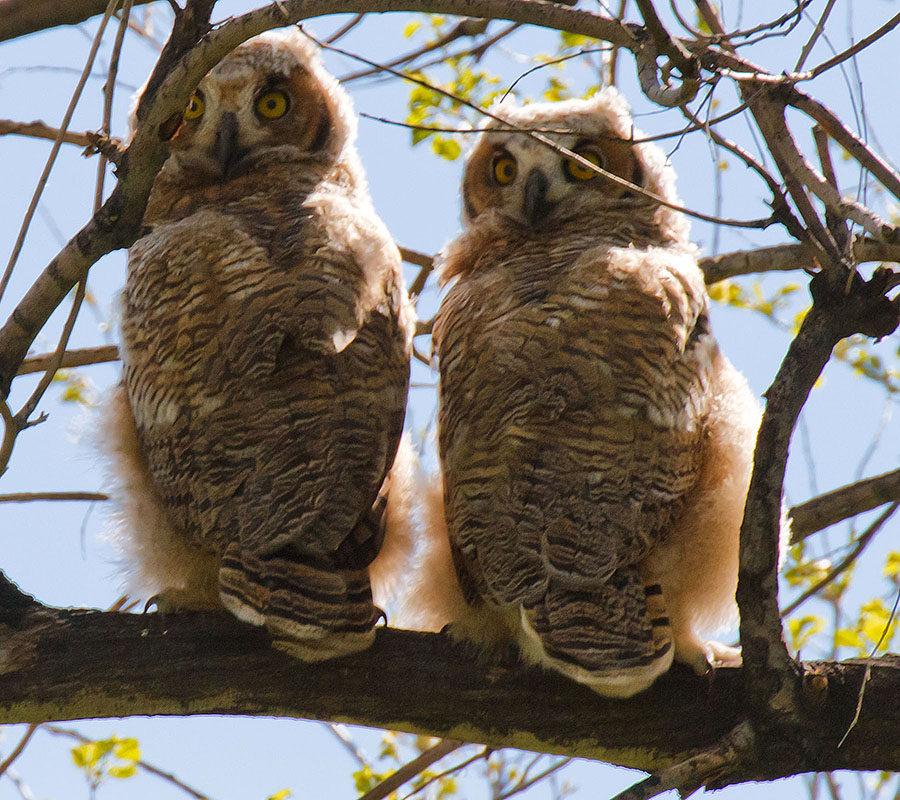 After circling around for good light - Brotherly love among Owlet Siblings!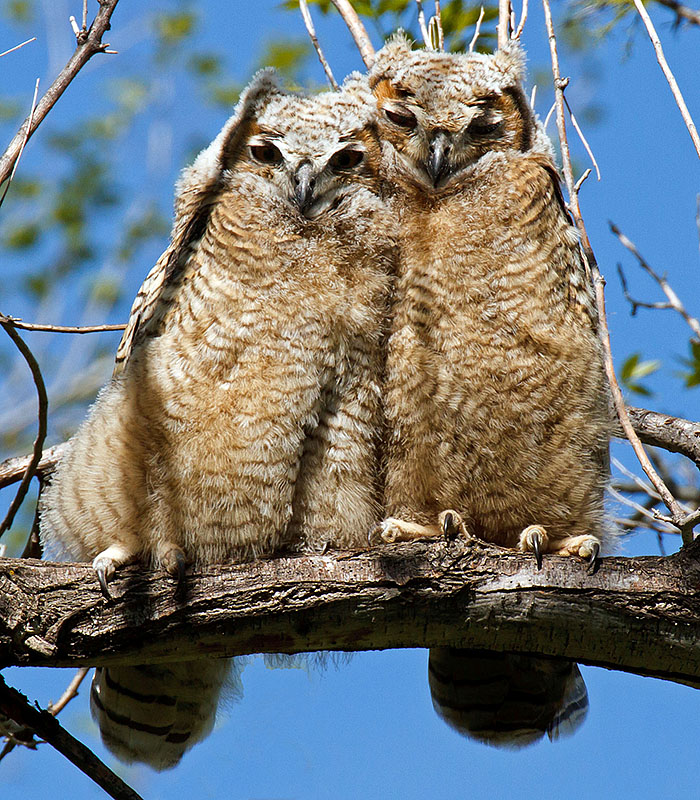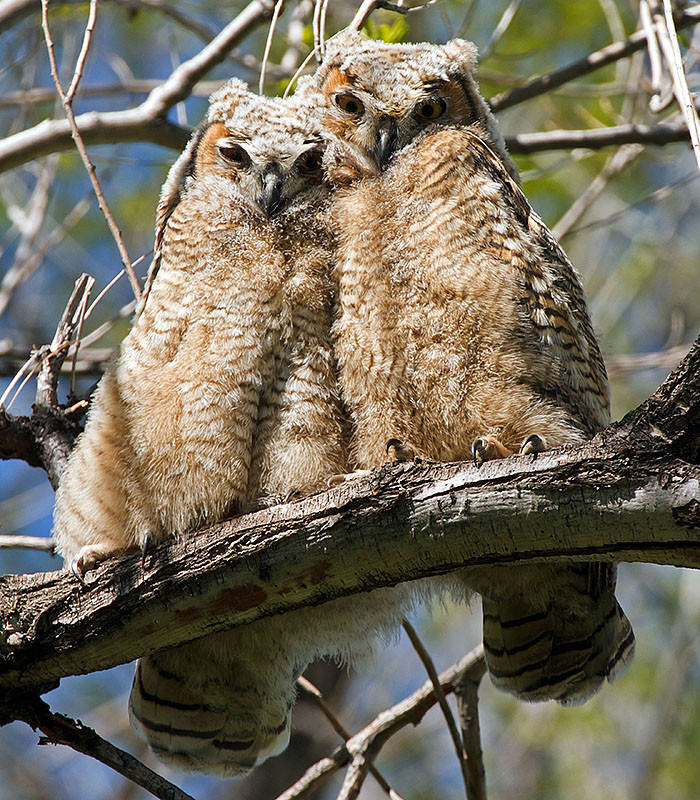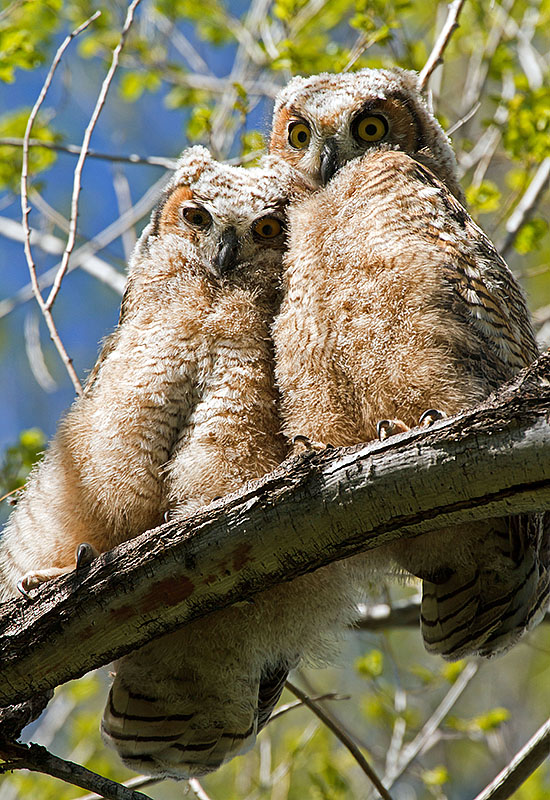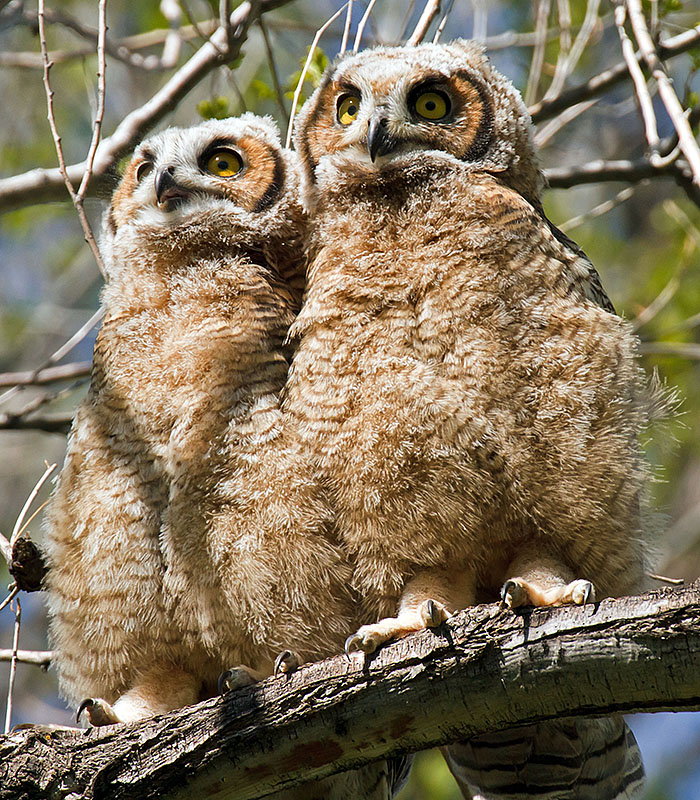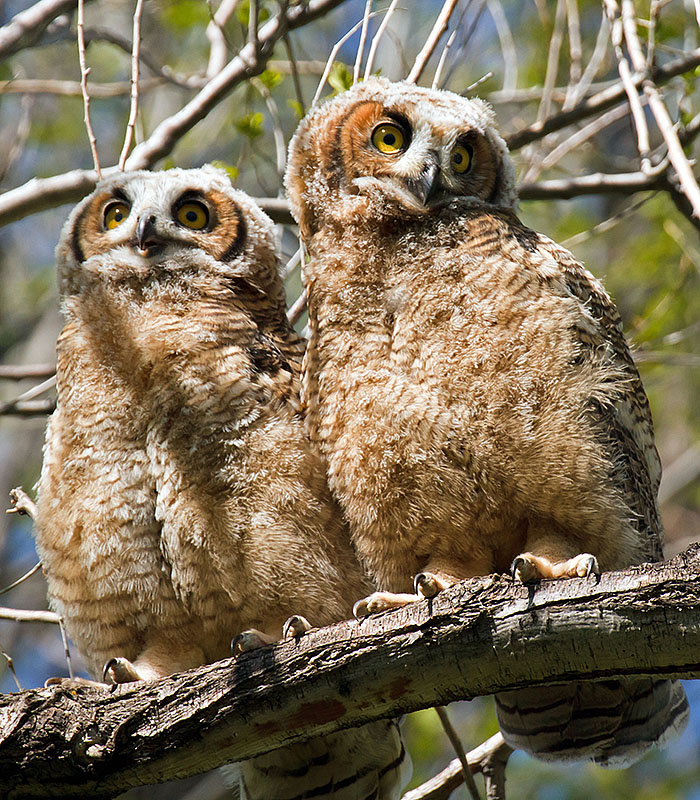 Probably the favorite picture of the over 300 I took that day!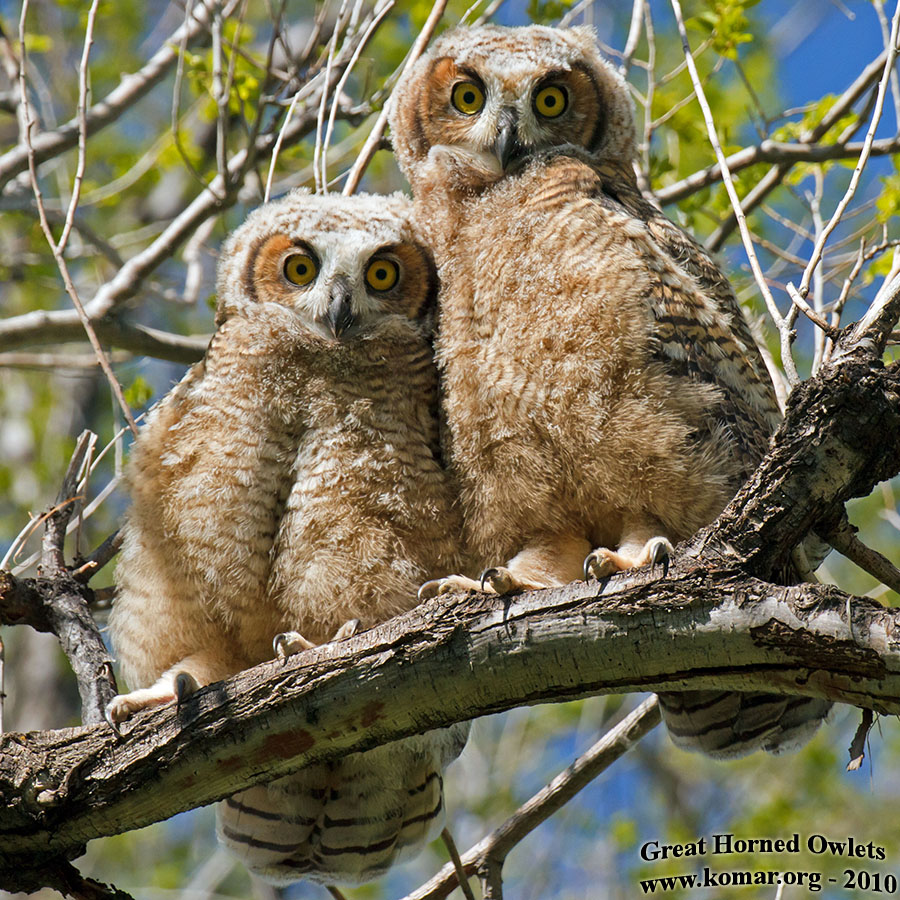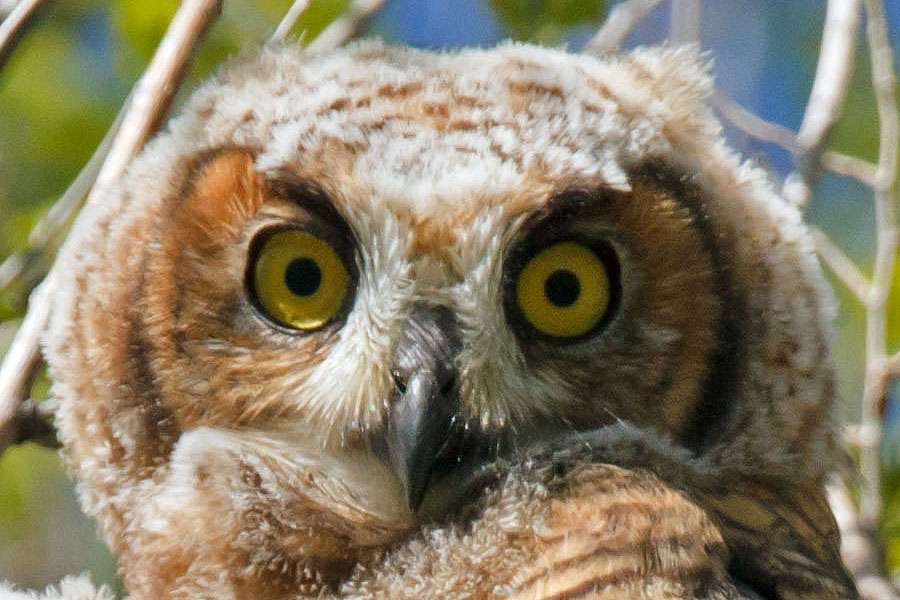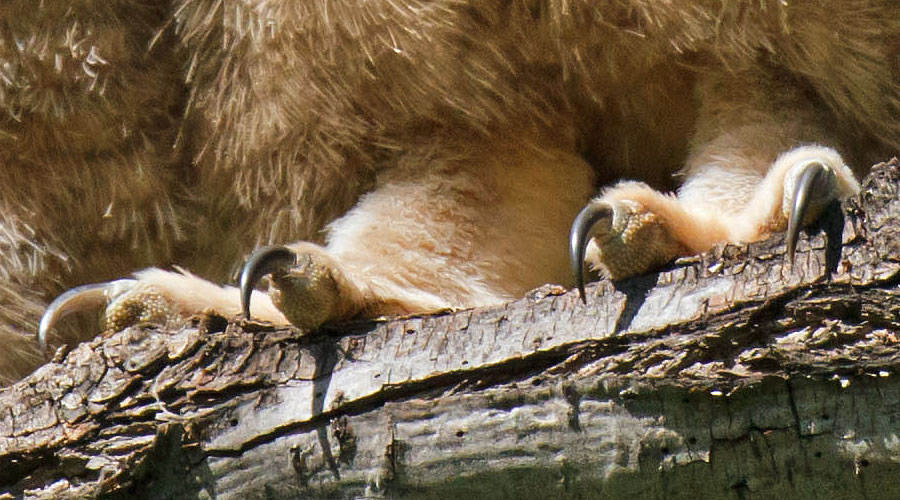 One smiles for the camera while the other says whatever!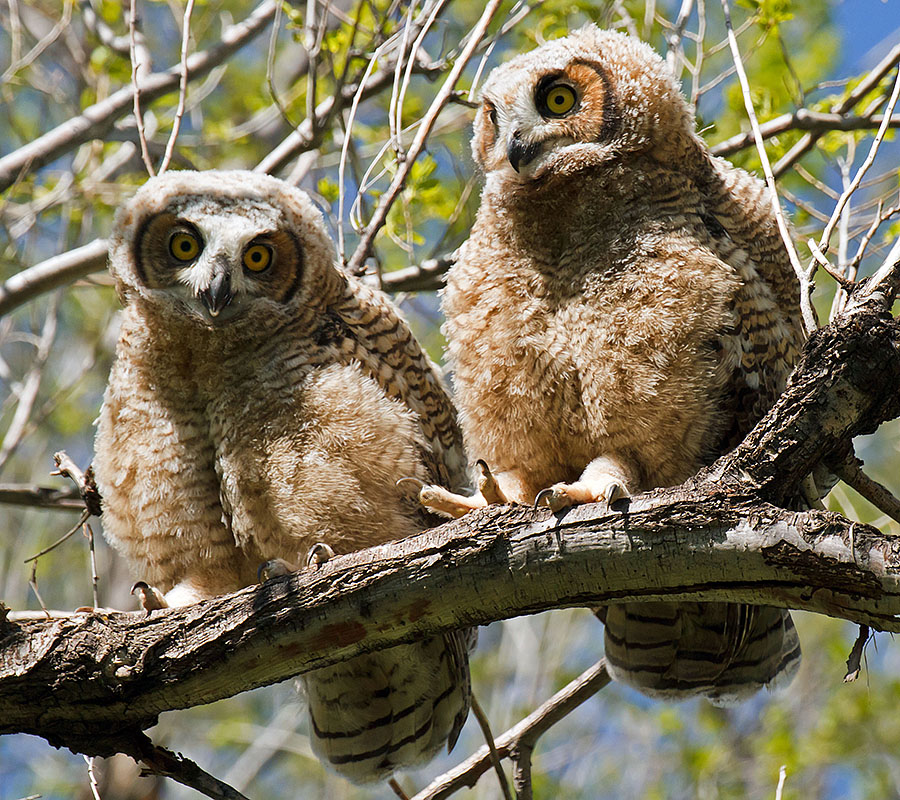 Stepping back for a bit of a wide-angle view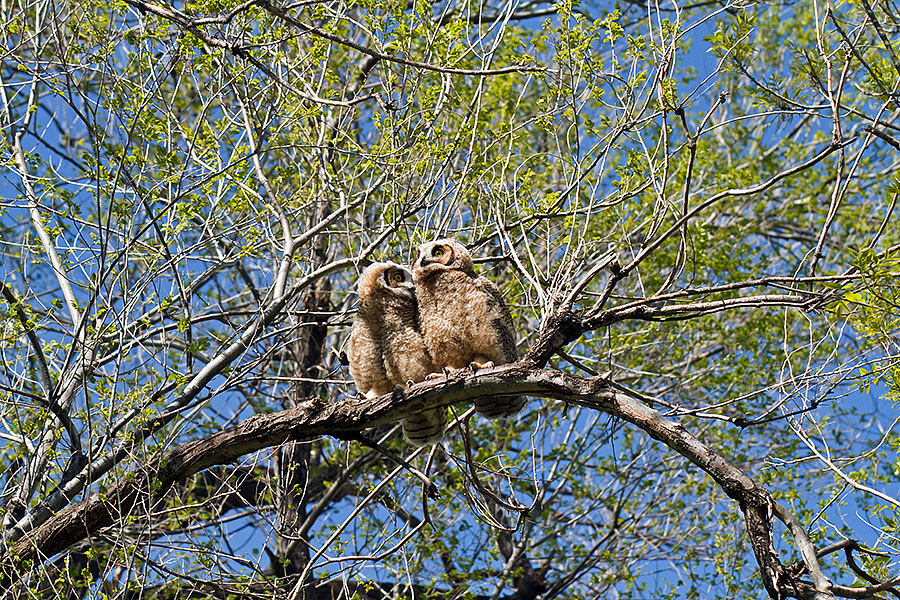 Both owlets just hung out on the branch for quite time as we slowly walked around/under 'em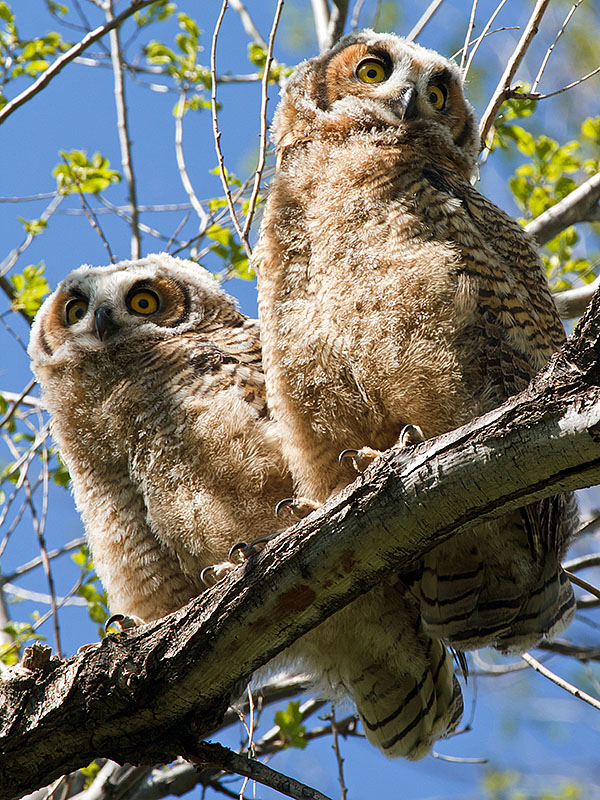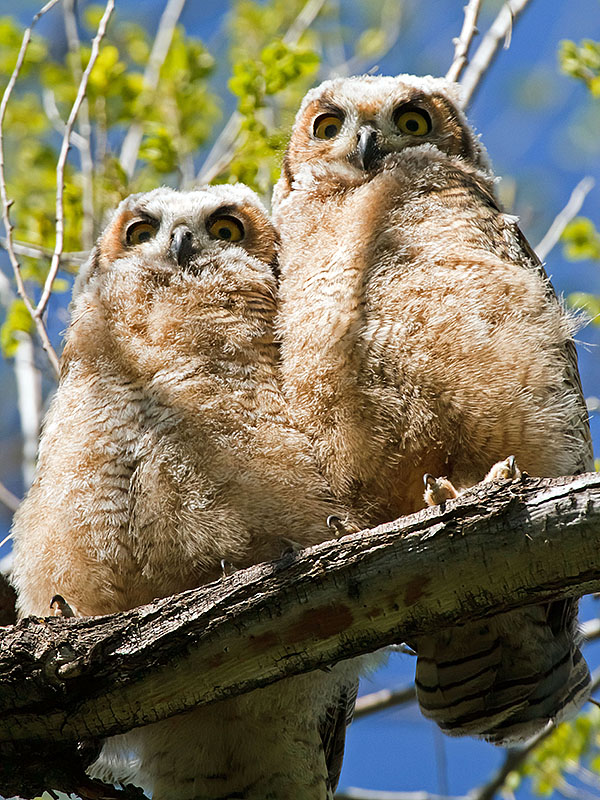 Owlet blinks at me -
mouseover image to see mouths open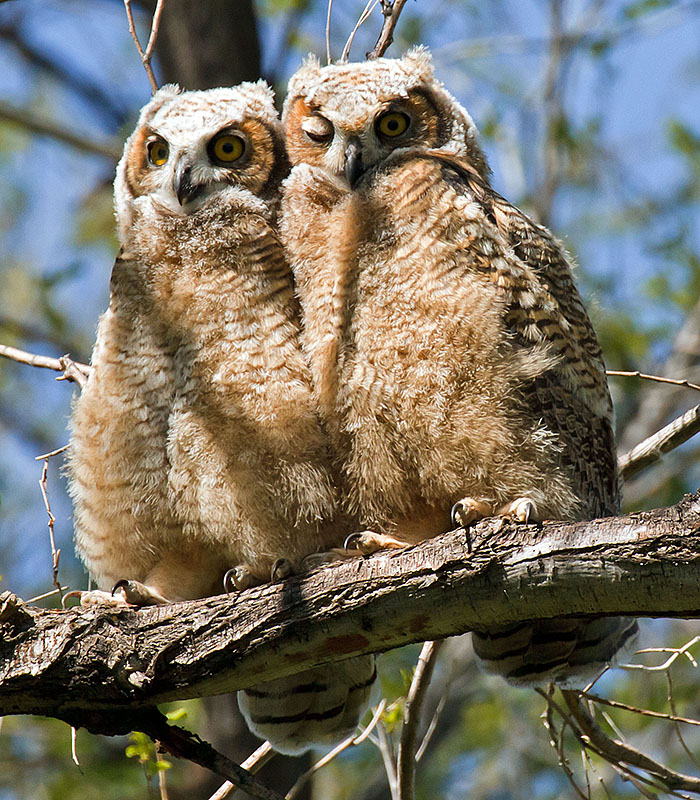 Parent Owl in a nearby cottonwood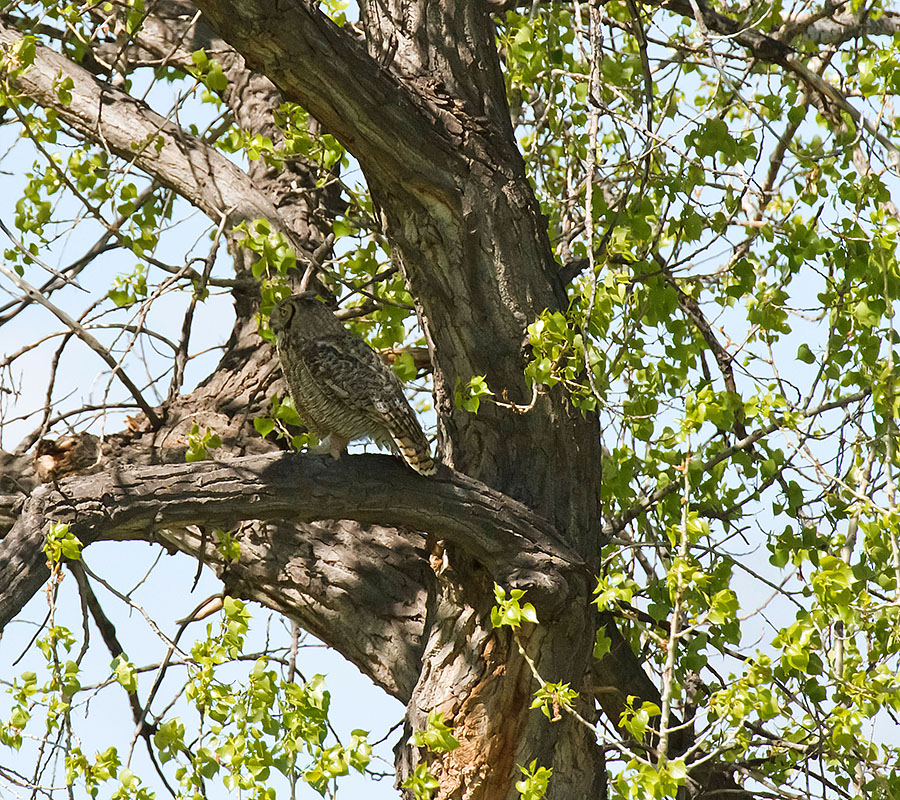 Parent owls takes flight - too bad wasn't coming at the camera
Use the controls to play, step, pause, slow-down, and/or speed-up the animation.
| | | | | |
| --- | --- | --- | --- | --- |
| | | Frame Rate | | ... loading images ... |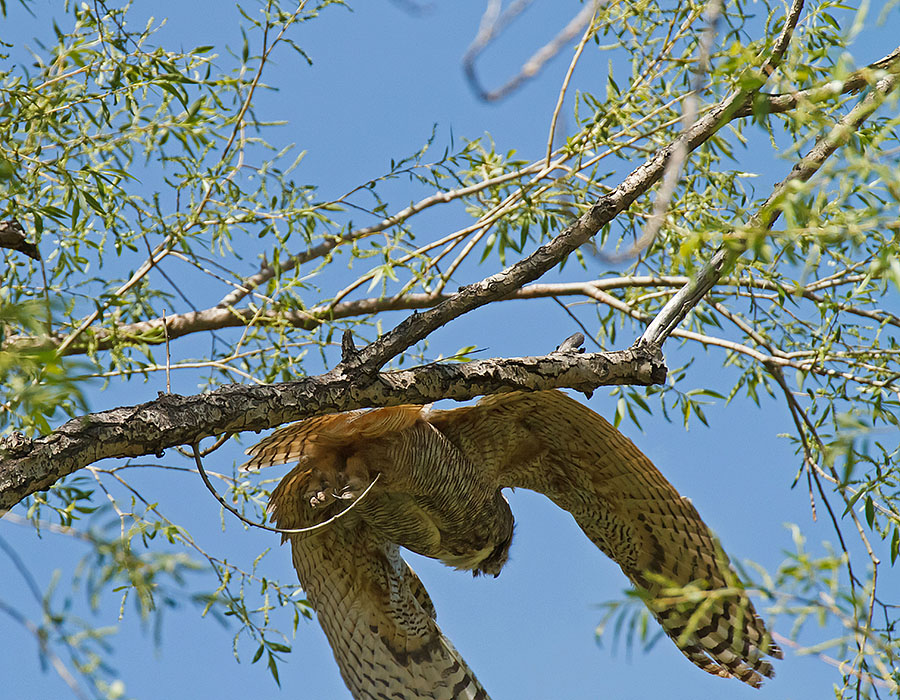 Never got a really good picture of an owl flying - it happens so quick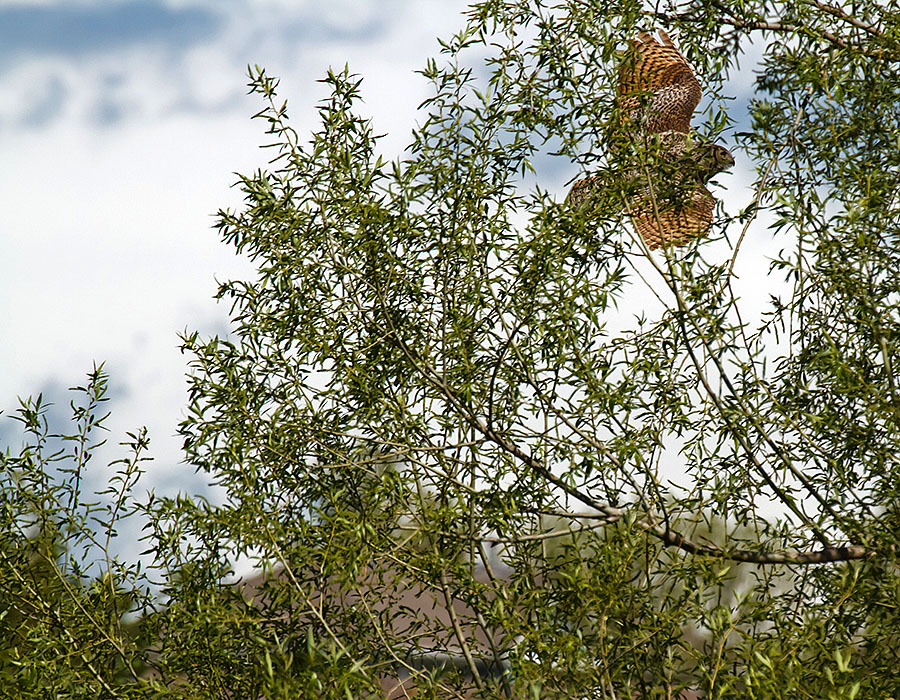 One owlet finally flew away too ... but this one never left the hour plus we were there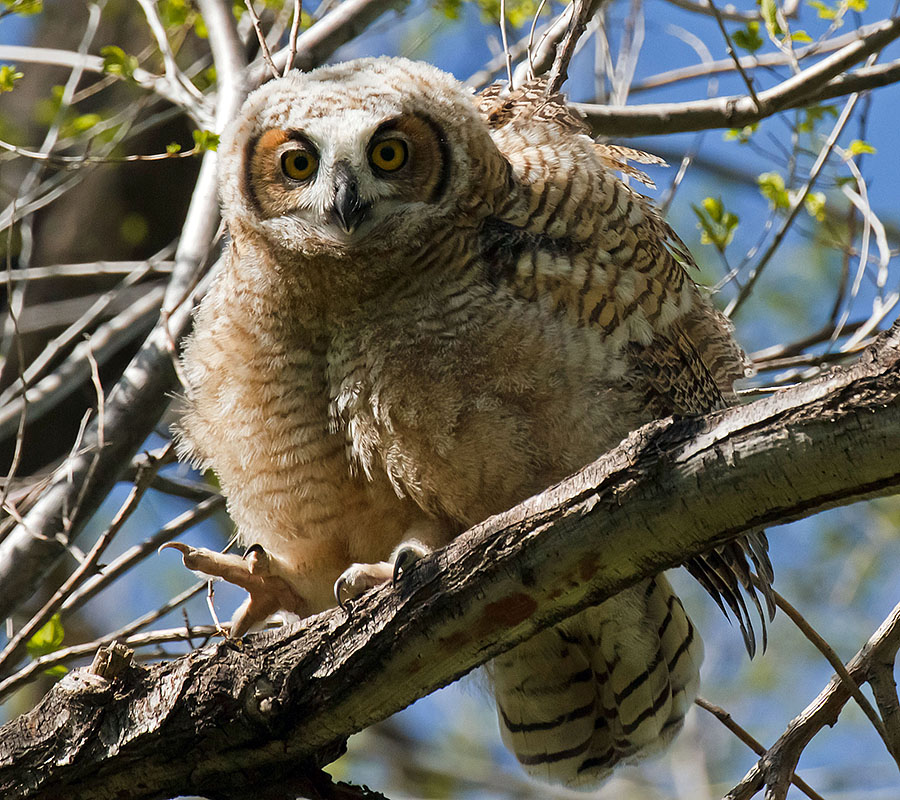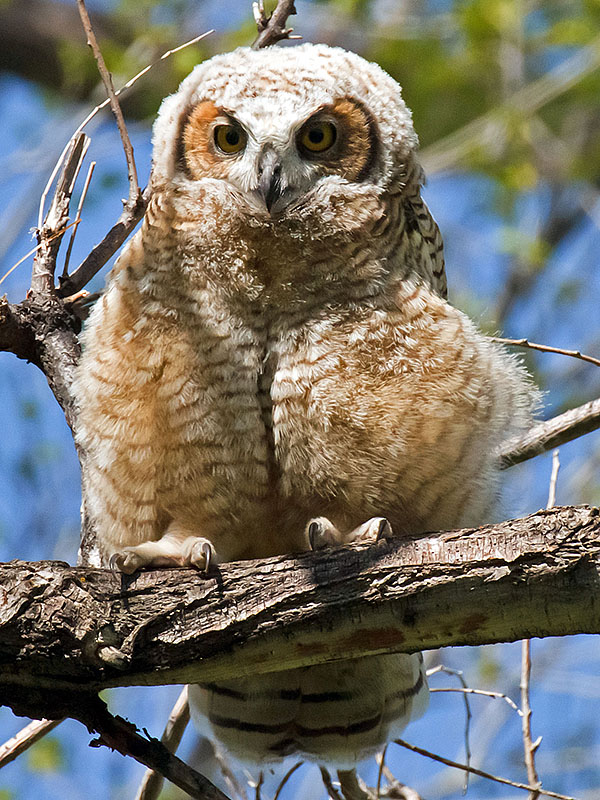 Owlet with open mouth -
mouseover both sets of images to see 'em chirp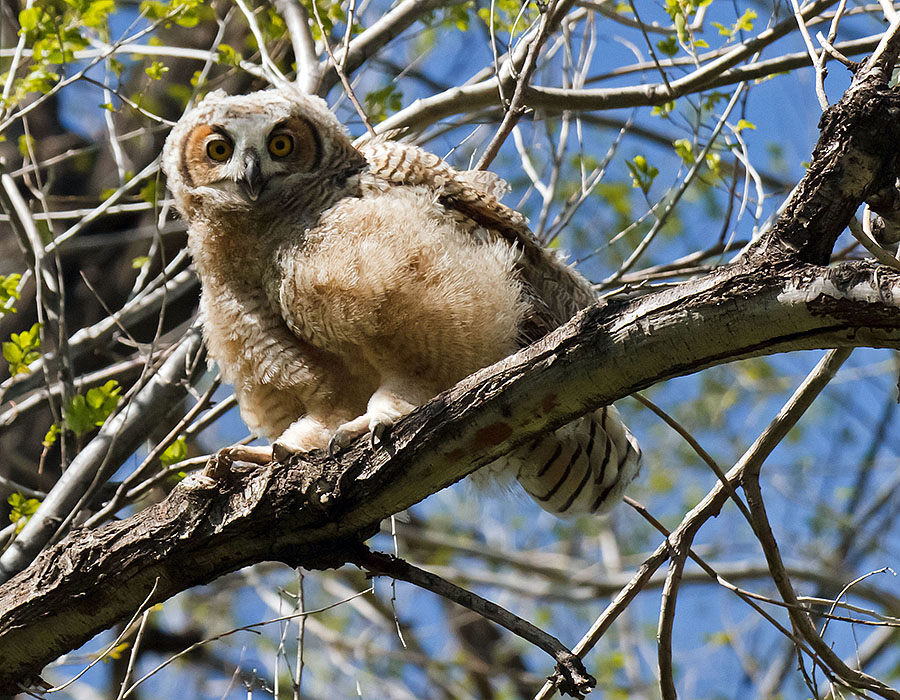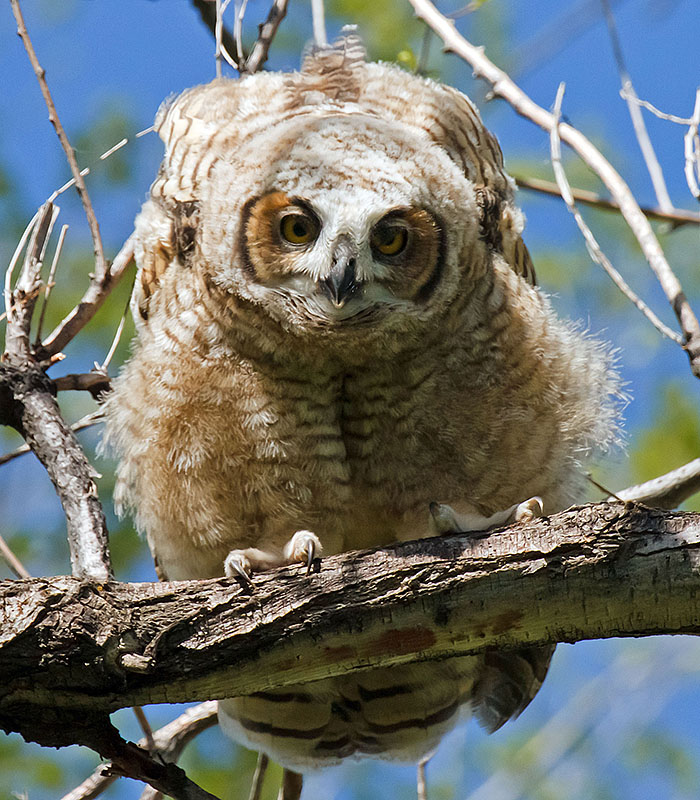 Wendy looks up at the Owlet who looks down at her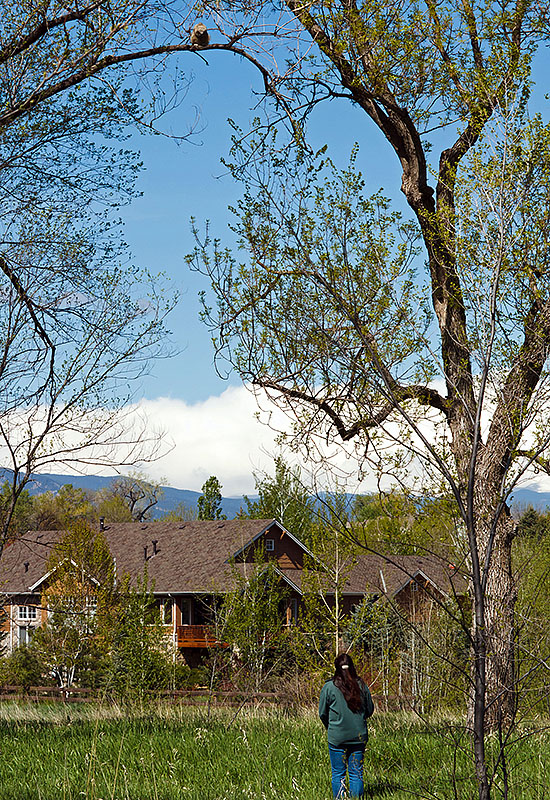 Owlet is almost perched on Wendy's shoulder!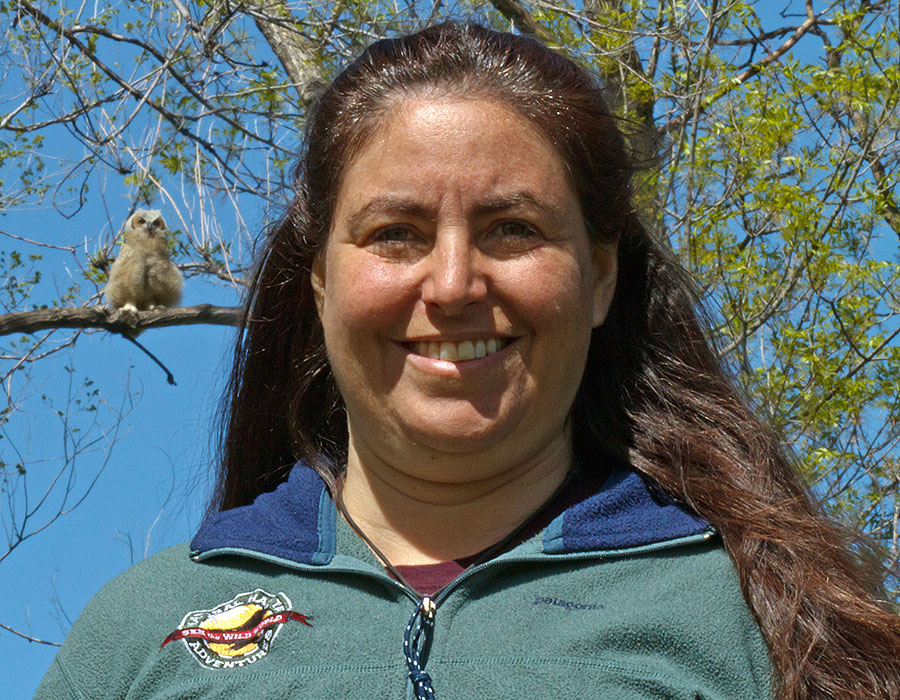 2005 pictures of Great Horned Owls in the nest - previous generation?!? ;-)
Many of the 2010 pictures were taken from a football field distance away - April 9th, 2010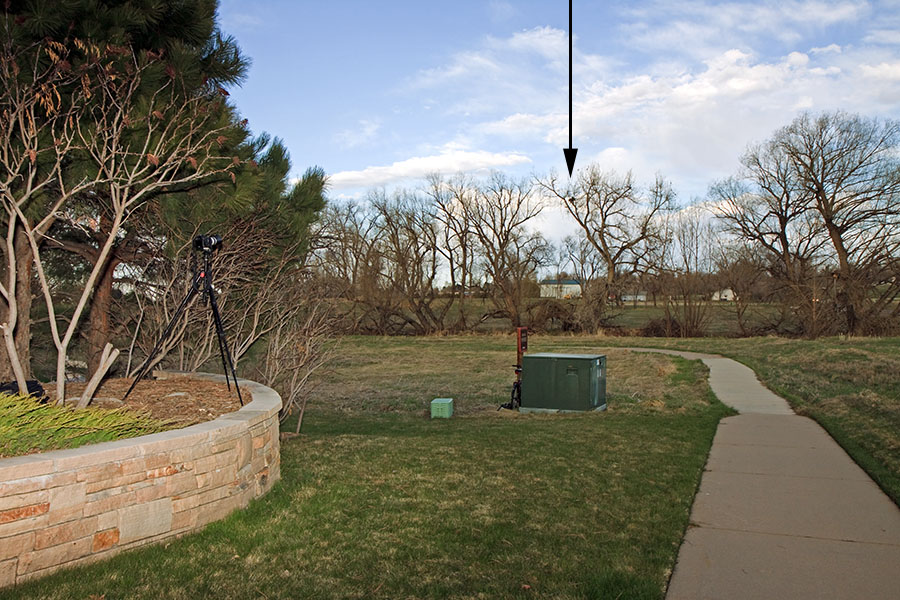 Picture from May 5th, 2010 - Owl Nest Cottonwood Tree isn't doing so well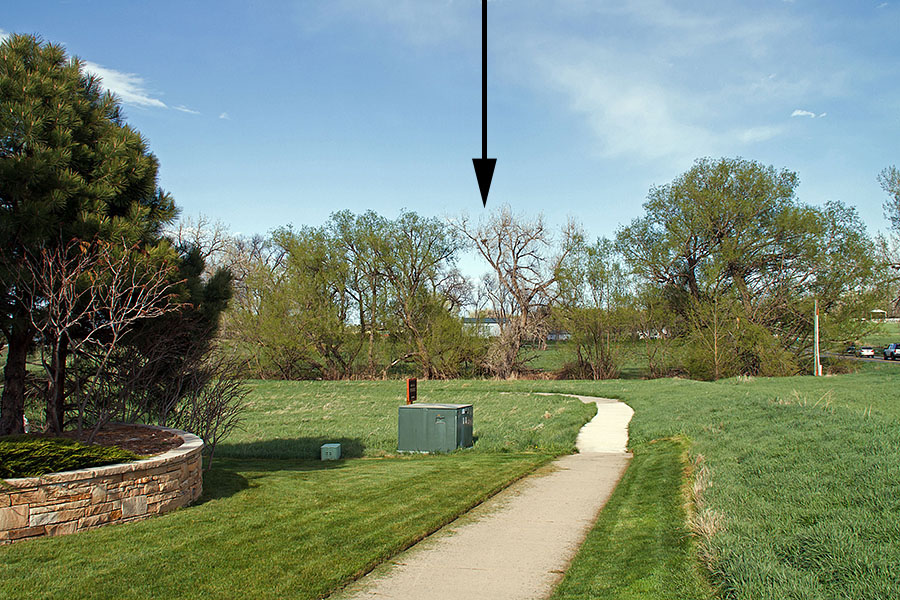 Photography Notes:
These pictures were taken with a
Canon 7D DSLR
with a 400mm lens plus 1.4x and 2.x tele-extenders ... i.e. that's a 35mm equivelent of a 1280mm telephoto lens with 18 megapixels on target! Unfortunately, I need all that since I'm about a football field distance away (literally) because of the vertical angle to see the owlets, especially when they were small. Manual focus is required which is challenging with all that reach (even though mounted on a tripod, the smallest touch or wind causes the image to jiggle), but fortunately, the nest doesn't move. Too bad I can't get inches away like this
house finch.
The 2005 pictures were taken with a Sony F828 digicam that maxed out at 200mm zoom, but shot from just below the tree.
Some Videos of the Great Horned Owls: