My Dad was an avid golfer whose goal in his later years was to shoot his age. Unfortunately, he passed away unexpectedly a few days short of his 72nd birthday on Sunday, August 29th, 2010 -
click here to see the Memorial/Remembrances webpage.
So the family headed out to Mt. Si Golf Course, one of Dad's favorites, on Friday, September 3rd. Our goal was to "shoot his age" by using the best score from our group of Betsy, Alek, Kris, Kurt, Stephanie, and Myke. As our two threesomes started at 11:30, there was a PA announcement "On #1 Tee, joining the Komar Group, is Oleg Komarnitsky. May he Rest In Peace"
We didn't do to well on the front 9, shooting a "combined best score" of 39, three over par, with the biggest disappointment on the 116 yard par-3 #4 hole where five of us shot a bogey-4, but no pars - damn! As we approached the 184 yard par-3 #11, I was a bit worried as this is the longest par-3 on the course. The first couple of tee-shots were short, off to the right, and then Myke bounced one off the Elk fence on the left - was not looking good for Team Komar.
Kurt walked up with a 5-wood and I suggested that was pretty strong for the distance, but he said he was going to swing it light. He made smooth contact and it sailed straight at the hole, landing on the green on the fly, took two huge bounces, and then we lost it. Someone joked it went in the hole, but it was really moving and surely went behind the green and kept bouncing behind it. I commented to Kurt that it was a great 200-yard shot and he said yea, that's about what he hits with the 5-wood.
Myke (after getting relief from the Elk Fence ;-), walked up to the green to look in the hole. I was actually watching him to see if he was going to do any "monkey business" ... but all he did was stand over the hole and then excitedly say "HEY, you guys need to come over here!" Kurt and Stephanie ran over ... and started whooping it up ... HOLE-IN-ONE! ;-)
The ball on the second bounce must have hit the pole in the exact center and dropped straight down into the hole. The odds of hitting the skinny pole from 184 yards are easily a million to one. And 999 times out of a thousand, the fast moving ball would carom off in some random direction. So this was literally a once in a billion shot. Or perhaps we got some "help" from Dad in our quest to shoot his age! ;-)
So now we were just one over par for Dad and feeling euphoric. Despite Kurt's 12 on the next hole (D'OH!), Team Komar shot a par on #12. But then we shot Bogey on #13, #16. At three over again, we desperately needed a second Hole-in-One on the 168 yard #17 ... but it was another bogey ... so we finish with a 76. Four over par and four over Dad's age - darn!
But it was a very special golf day and for the 19th hole, we spent some time on the deck having beer, nachos, and fish-n-chips just as Dad would have wanted. And since Kurt had a Hole-in-One, he bought a round of drinks for everyone! ;-)
Myke, Kurt, and Stephanie are all smiles about the Hole-in-One on #11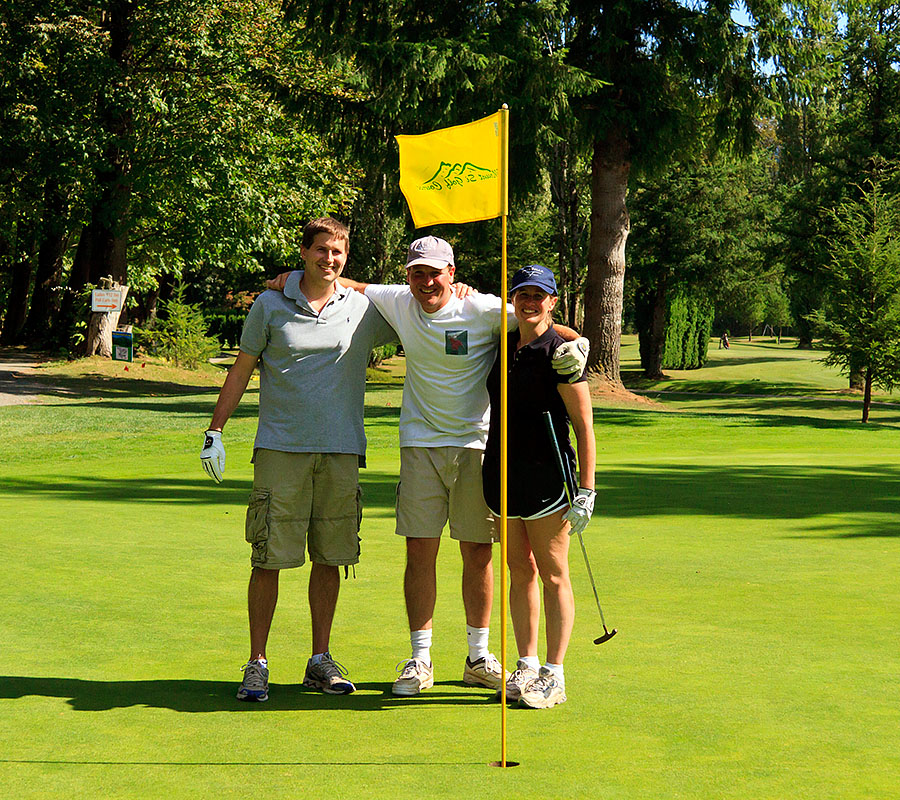 Kurt pulls the "Noodle" golf ball (Oleg's favorite type) out of the hole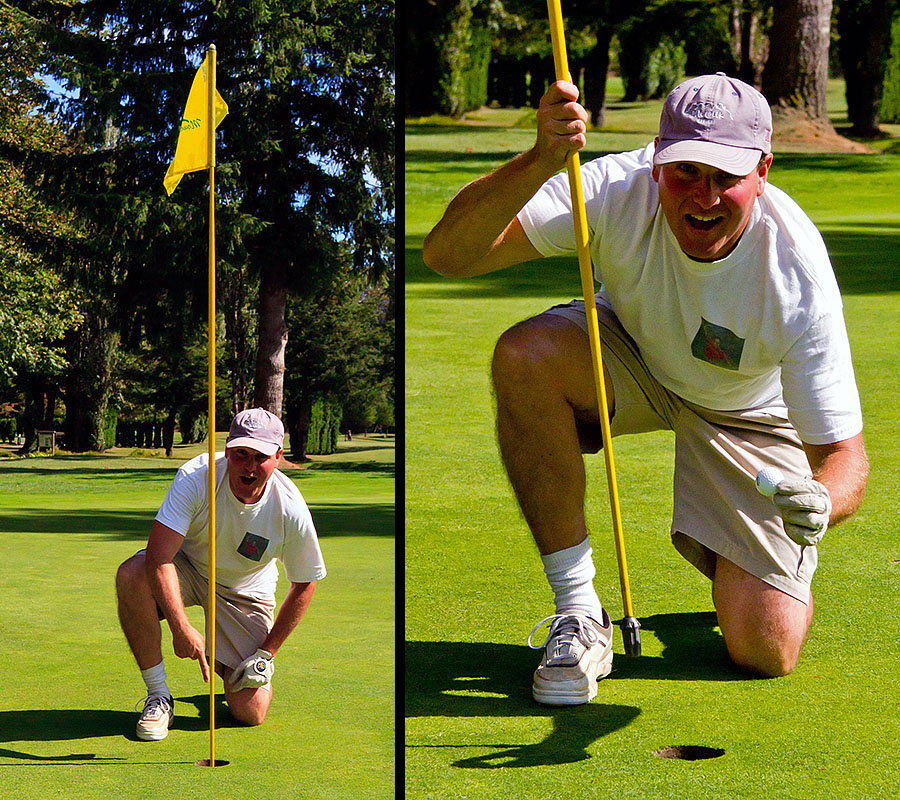 Betsy eyes Kurt's Hole-in-One trophy as Alek takes a "reflected" picture with Kurt and Stephanie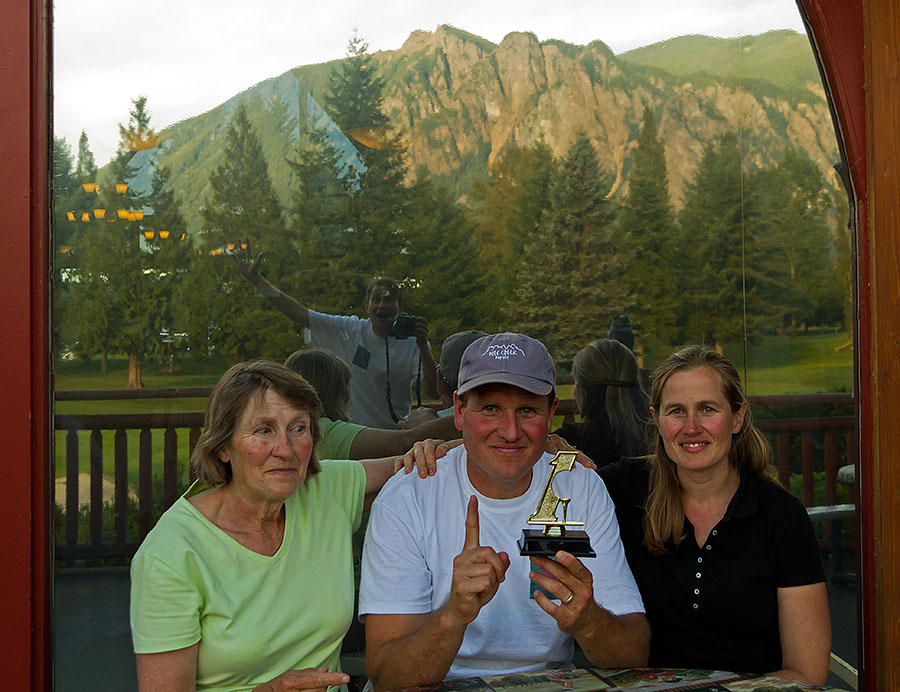 Kurt poses with the Hole-in-One trophy and official certification form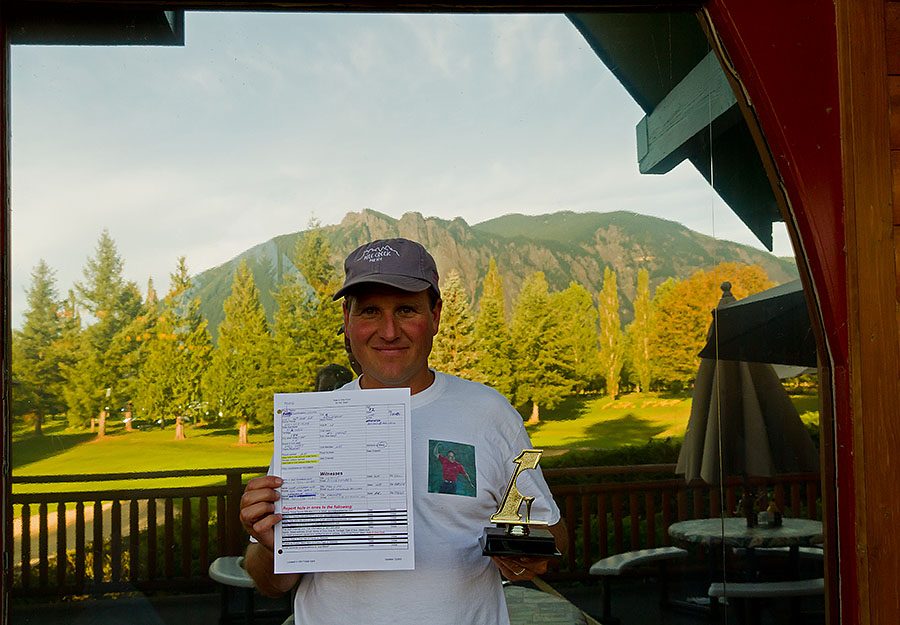 Kurt changed the player name to Oleg - gotta believe Dad "helped" with the Hole-in-One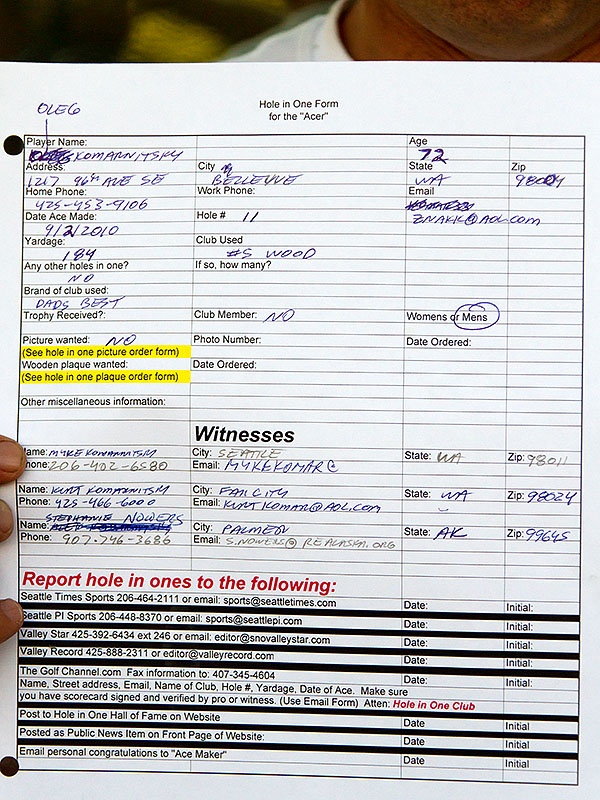 Alek & Betsy's official scorecards - note Dad's score of 76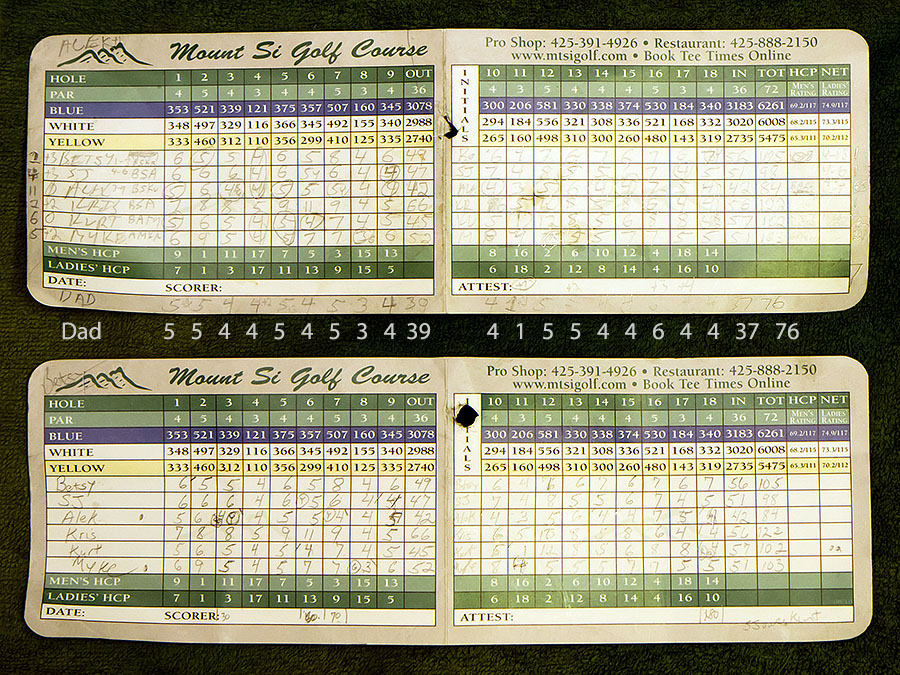 Mt. Si behind Stephanie and Betsy as they tee off from #17 on a perfect day of golf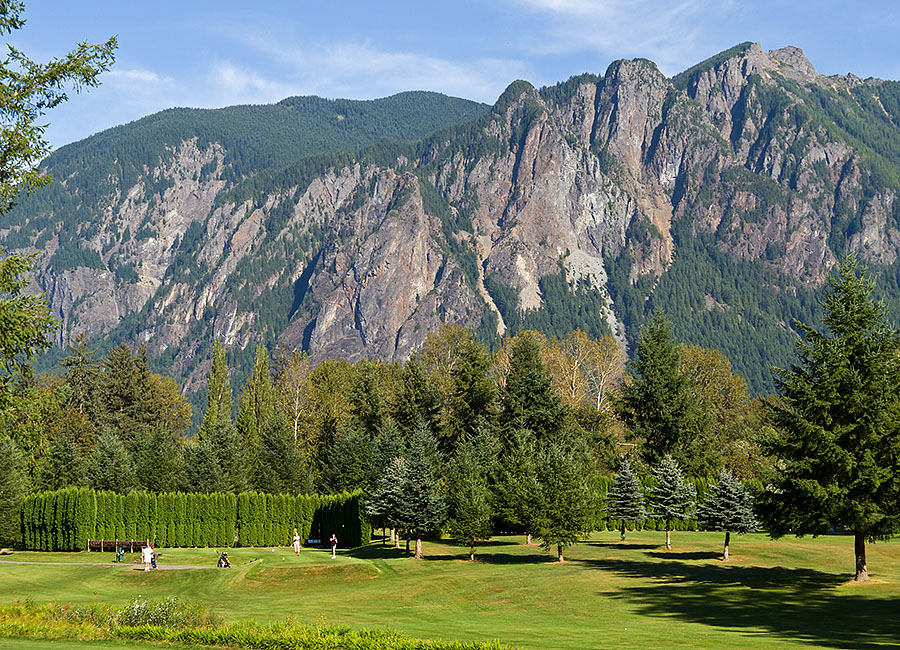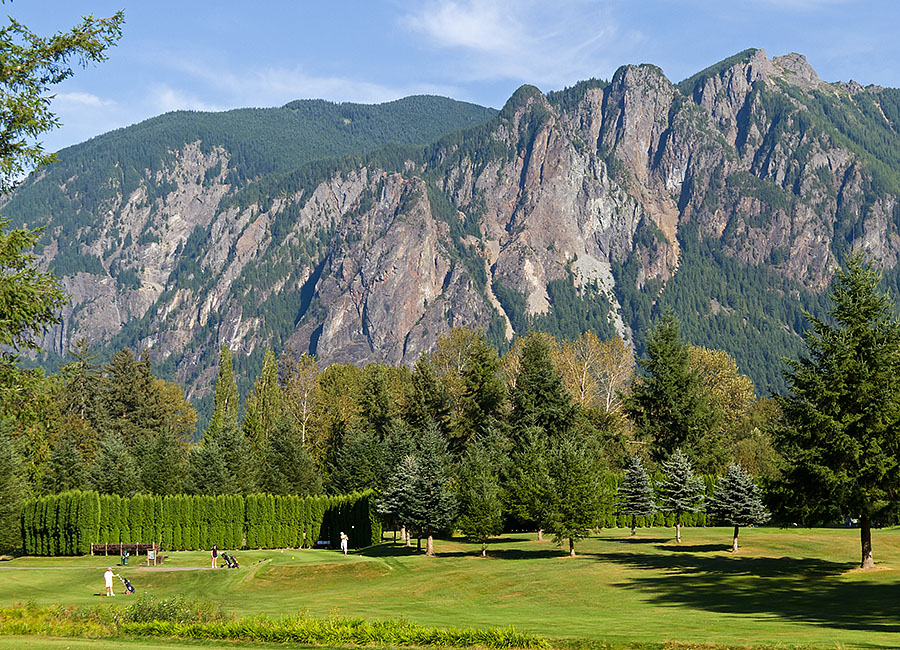 Only thing "missing" was Dad wasn't there to help us shoot his age
May he RIP in the big golf course in the sky