Dan Murray 50th Birthday
Here's toooo many pictures from Dan Murray's 50th birthday get-together at 4580 following by pinball in Lyons - a fun time!
Dan modeling the new Chaos T-Shirt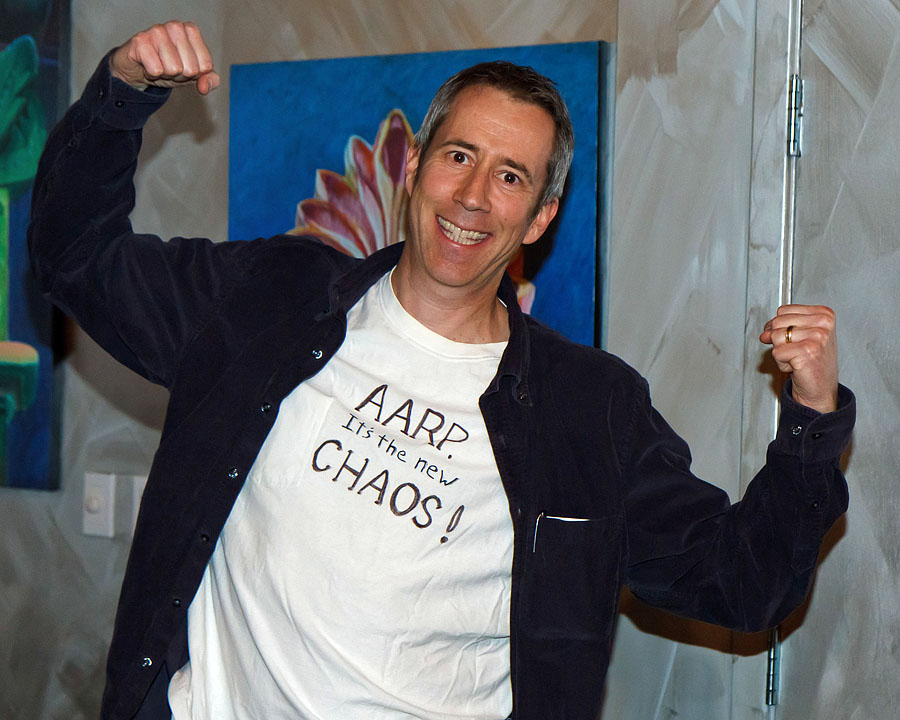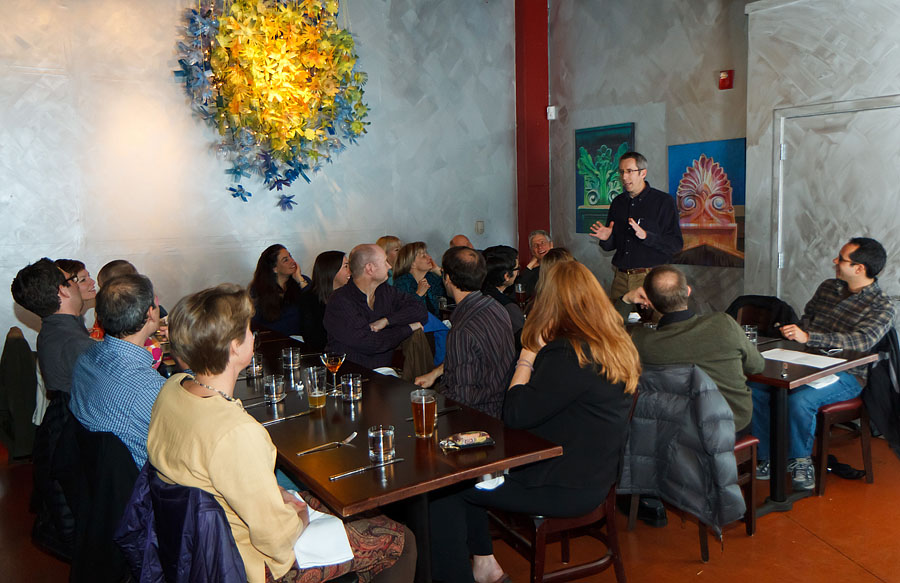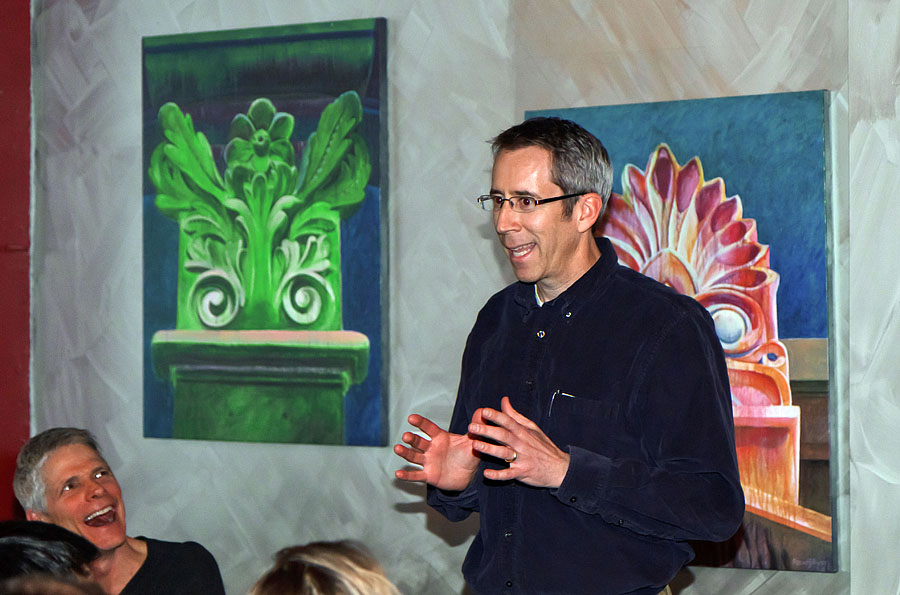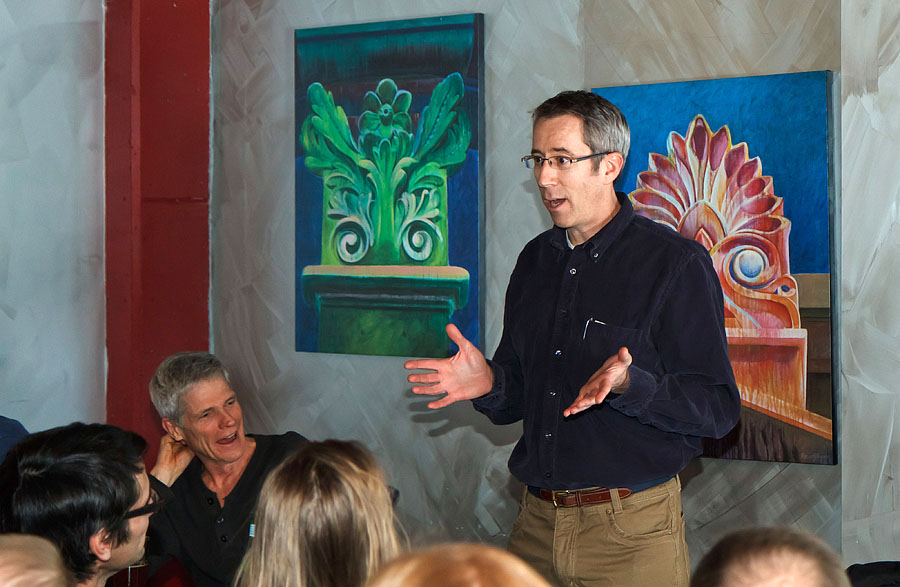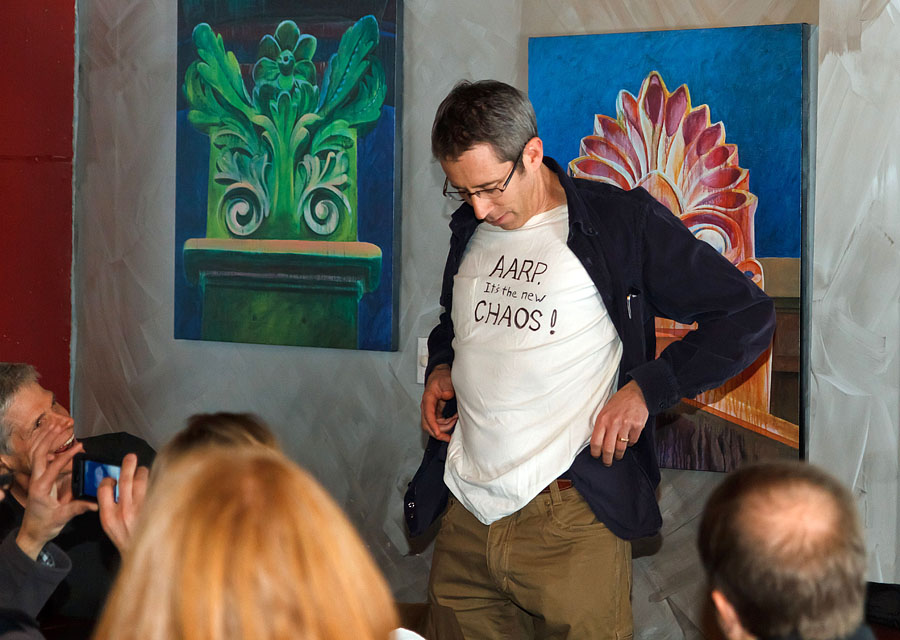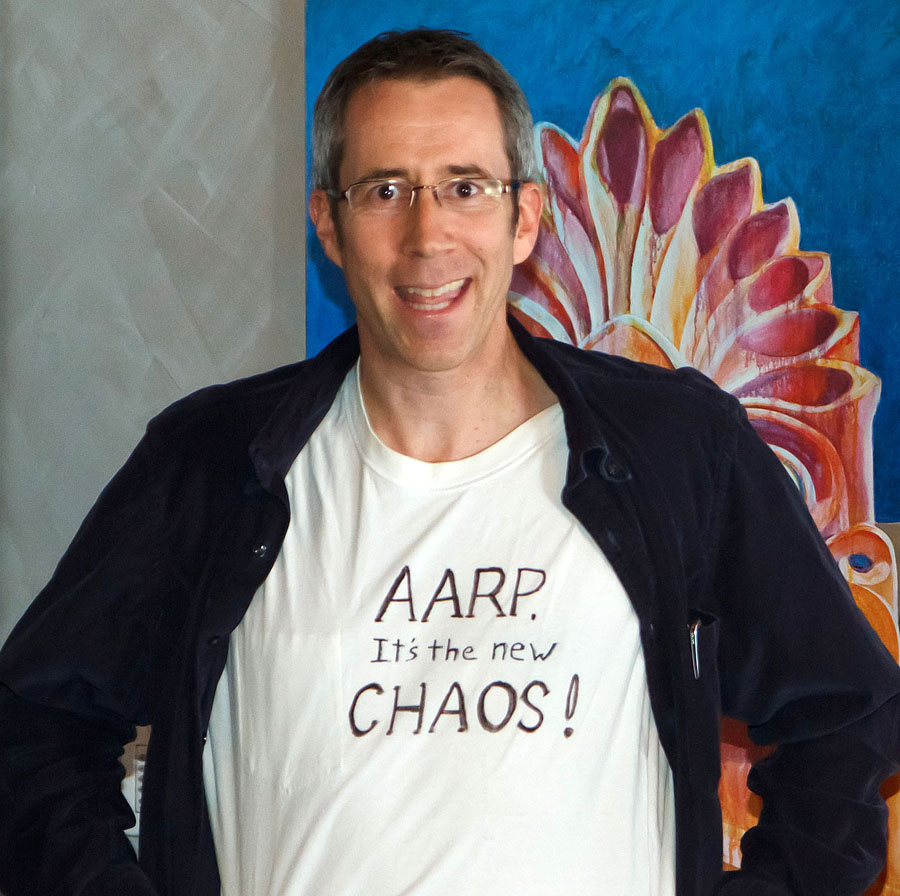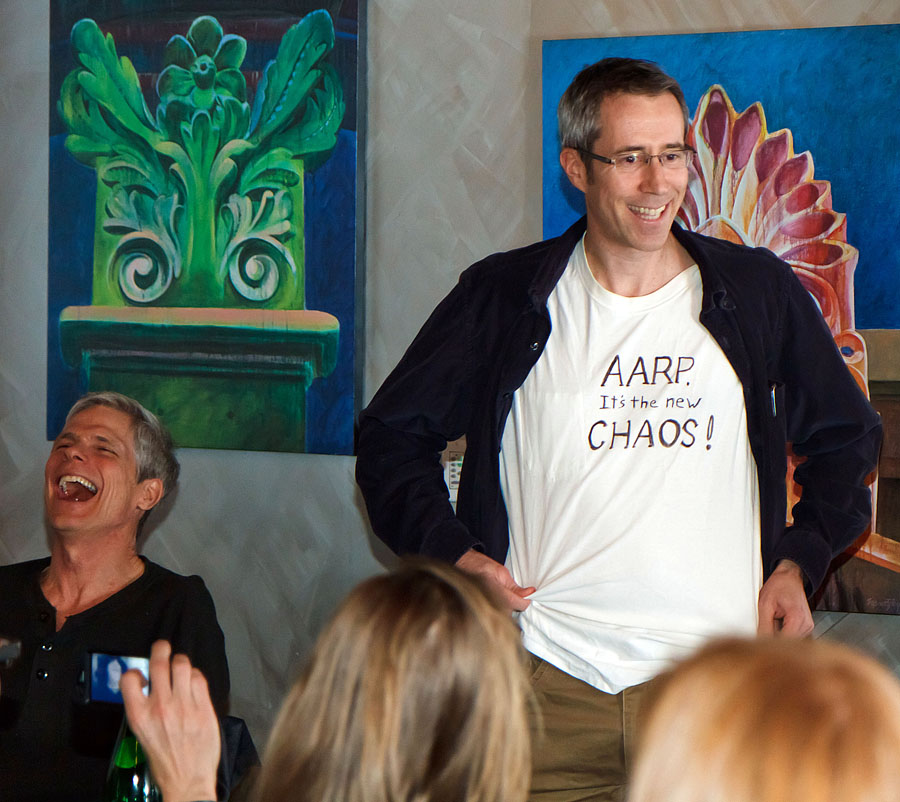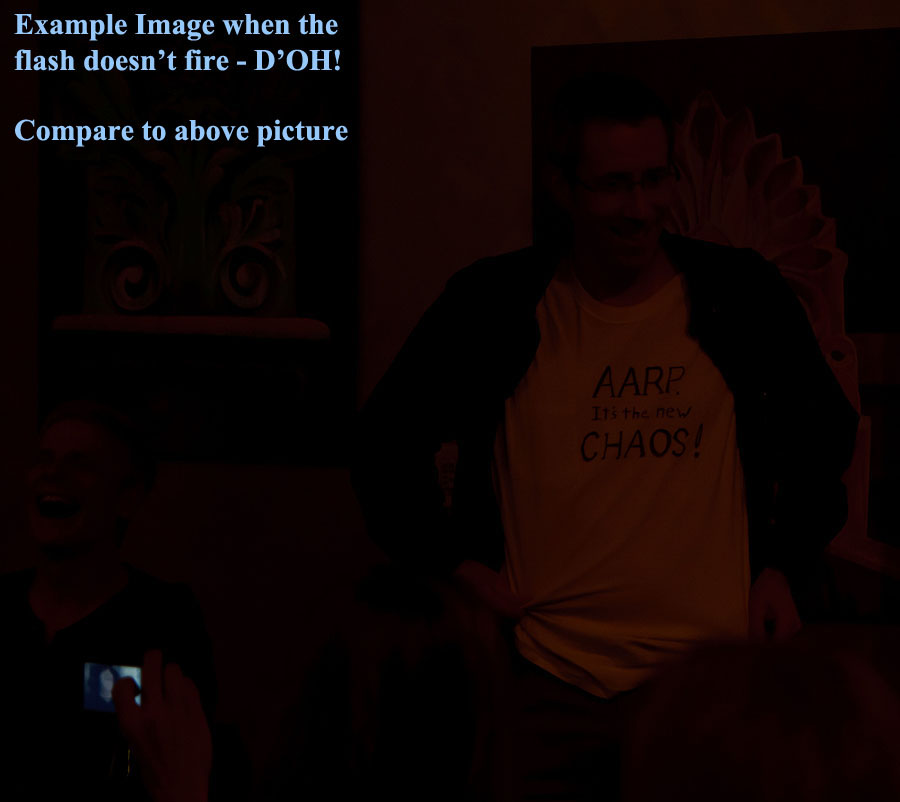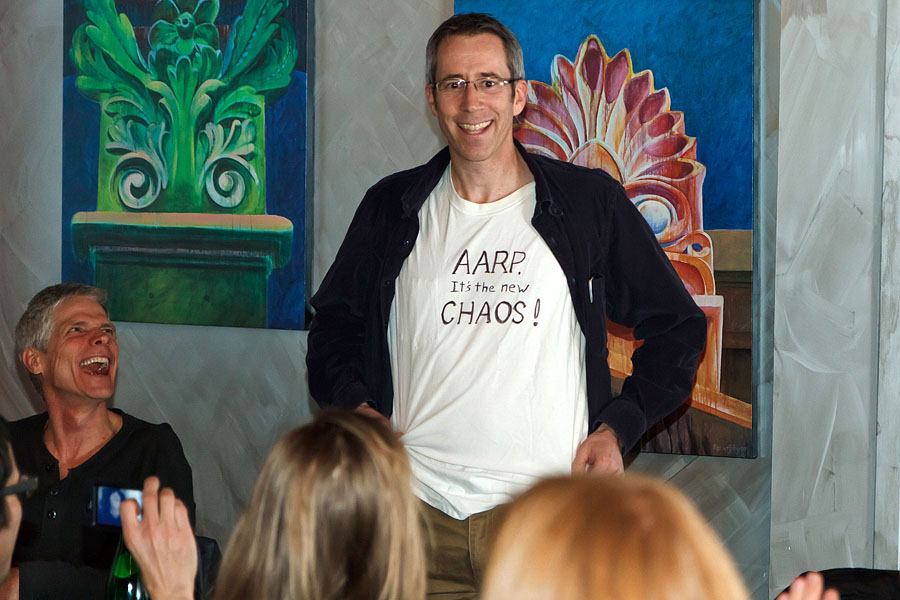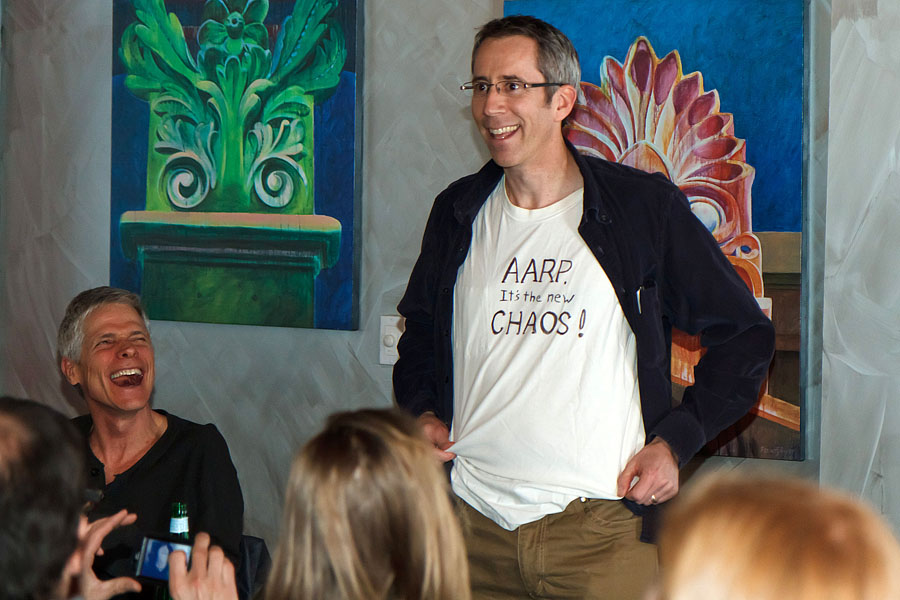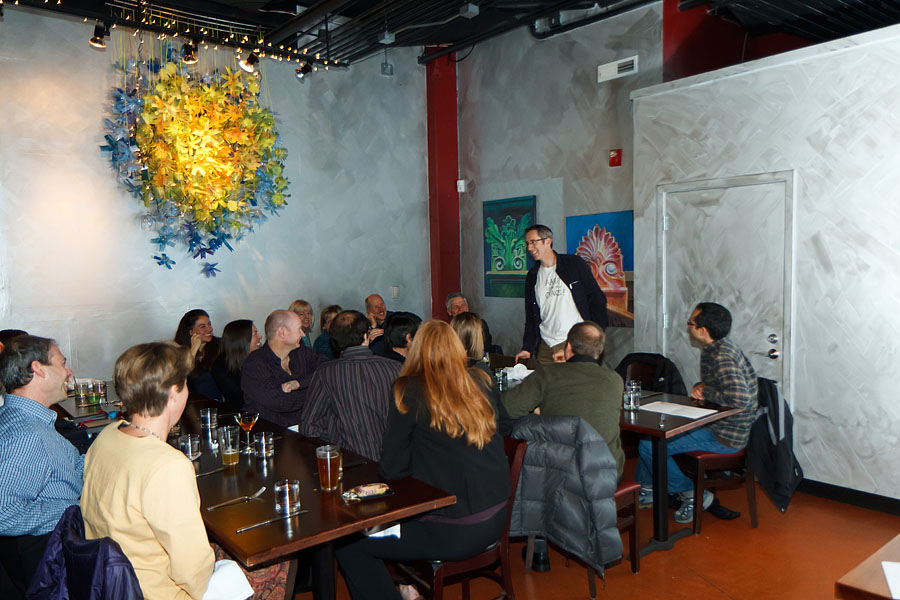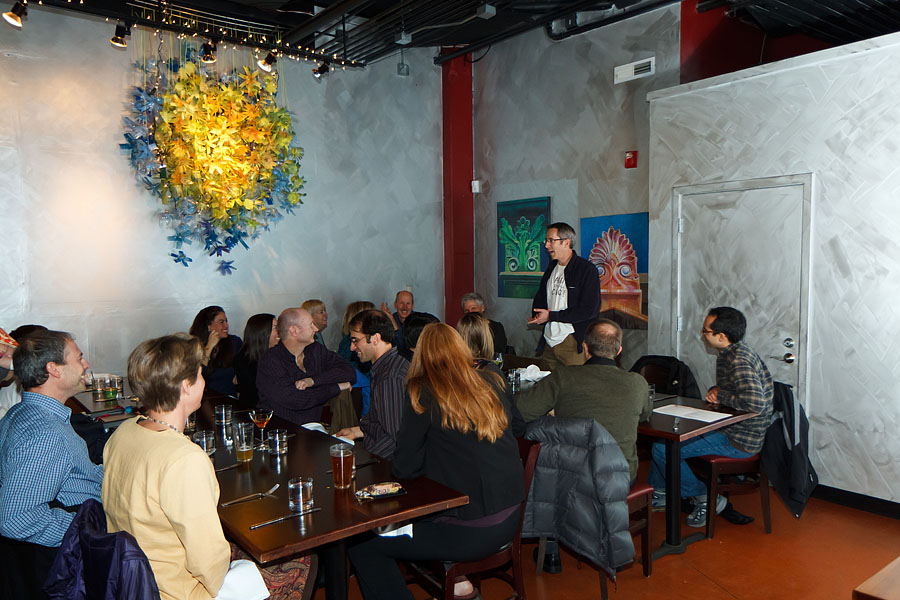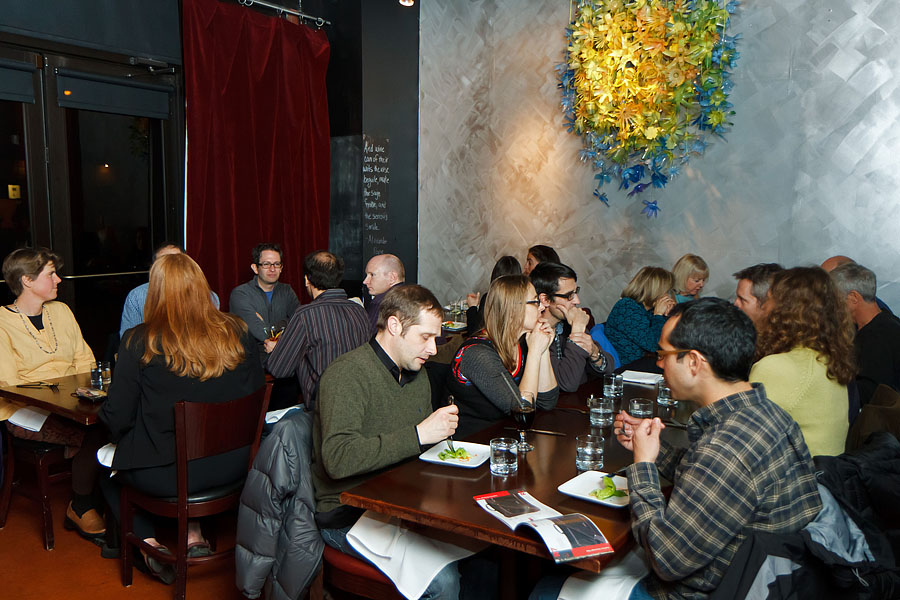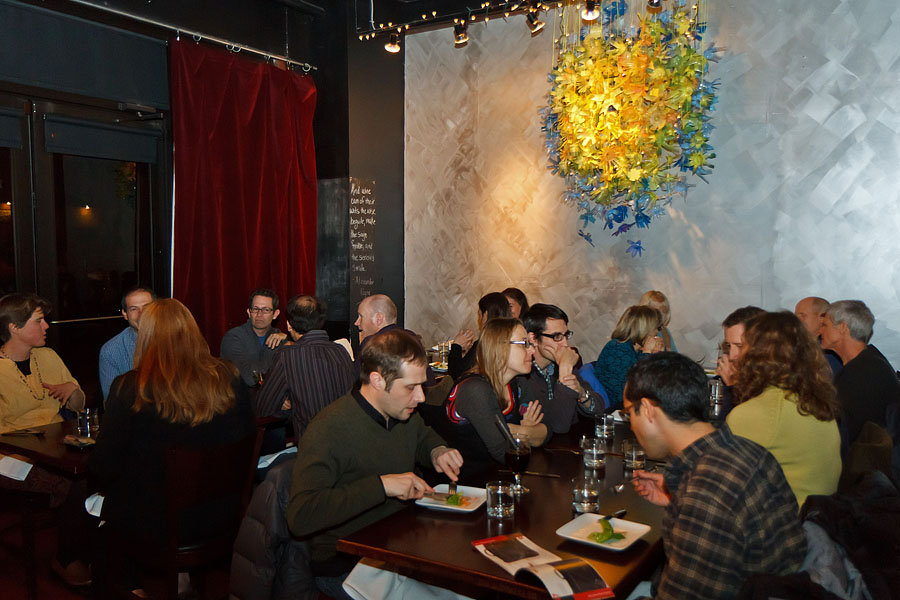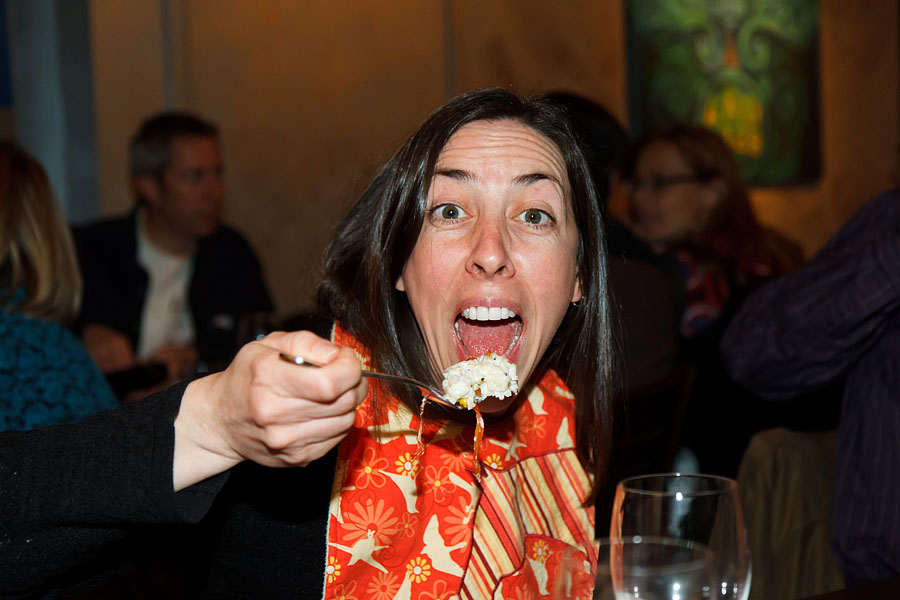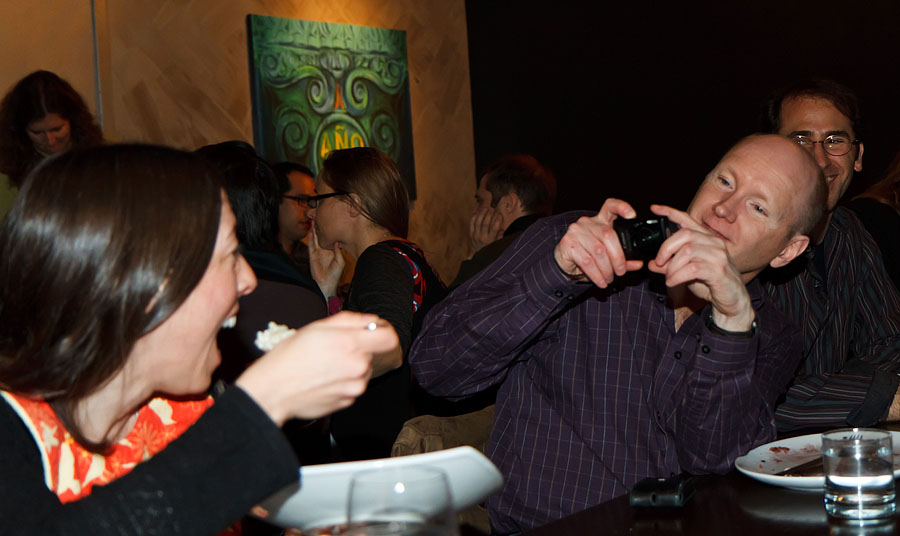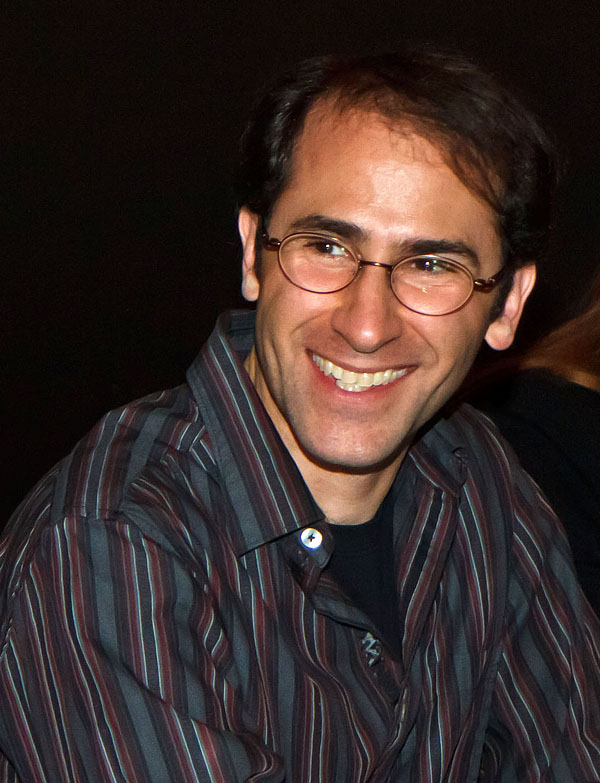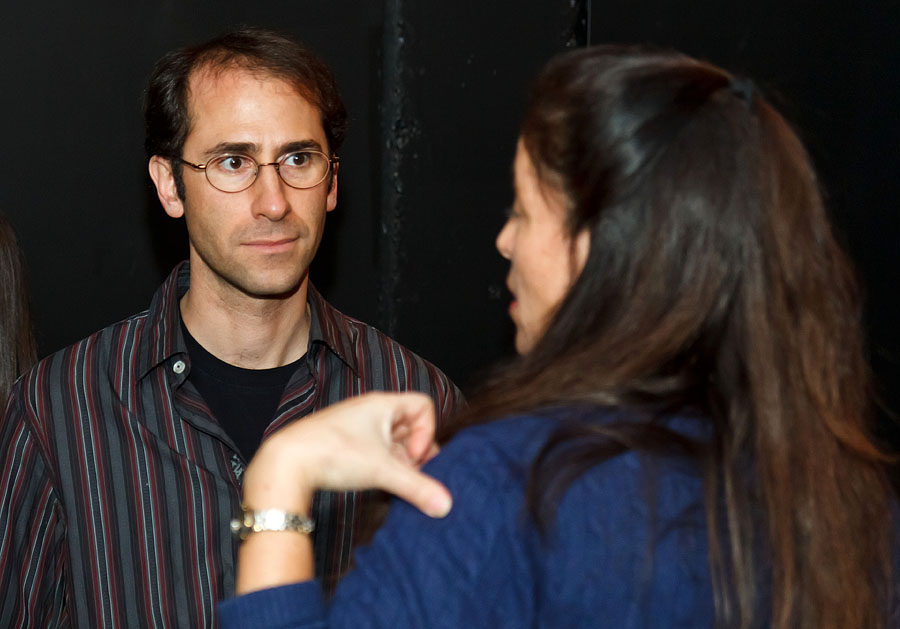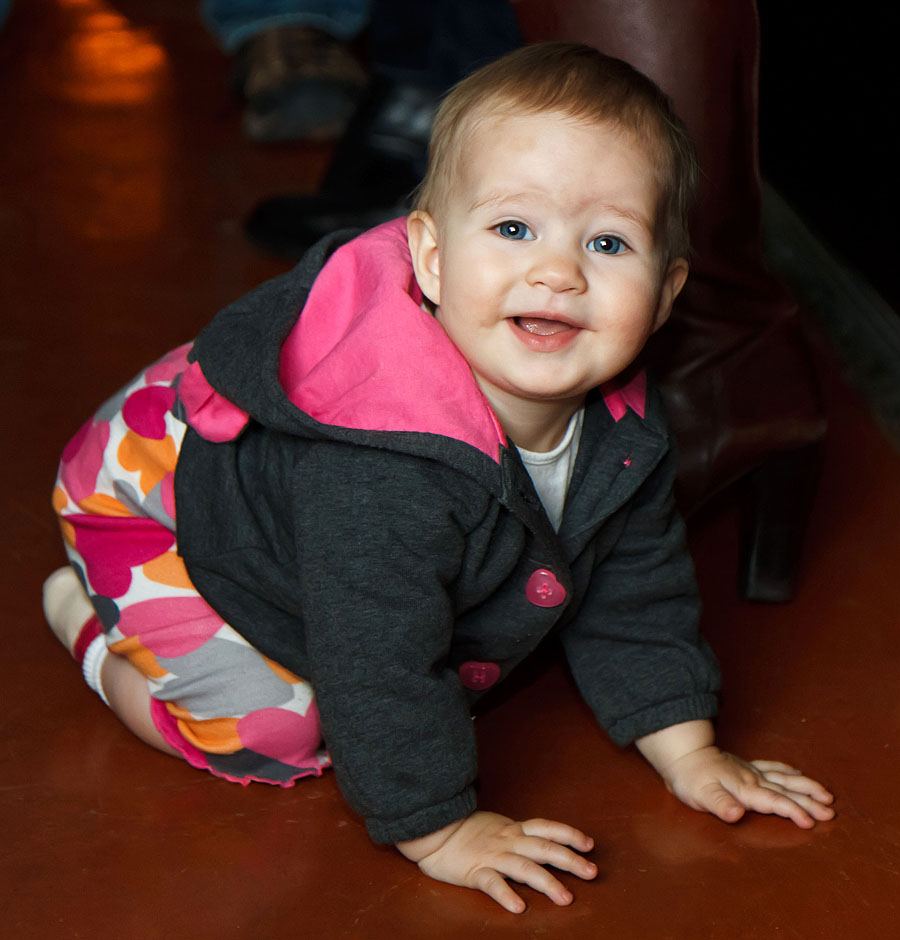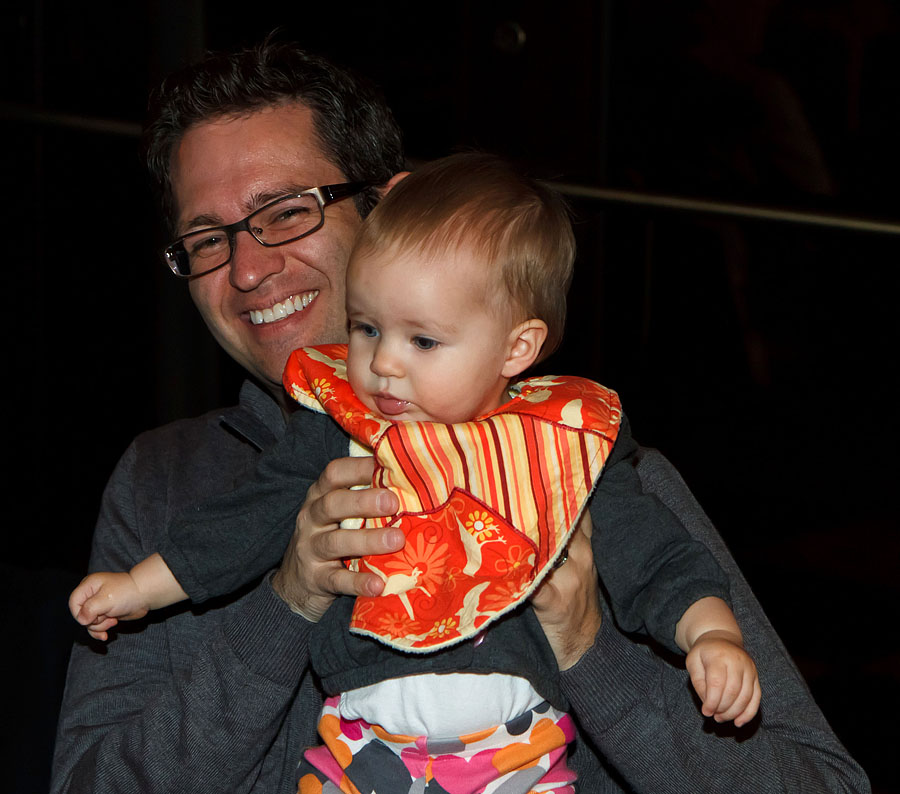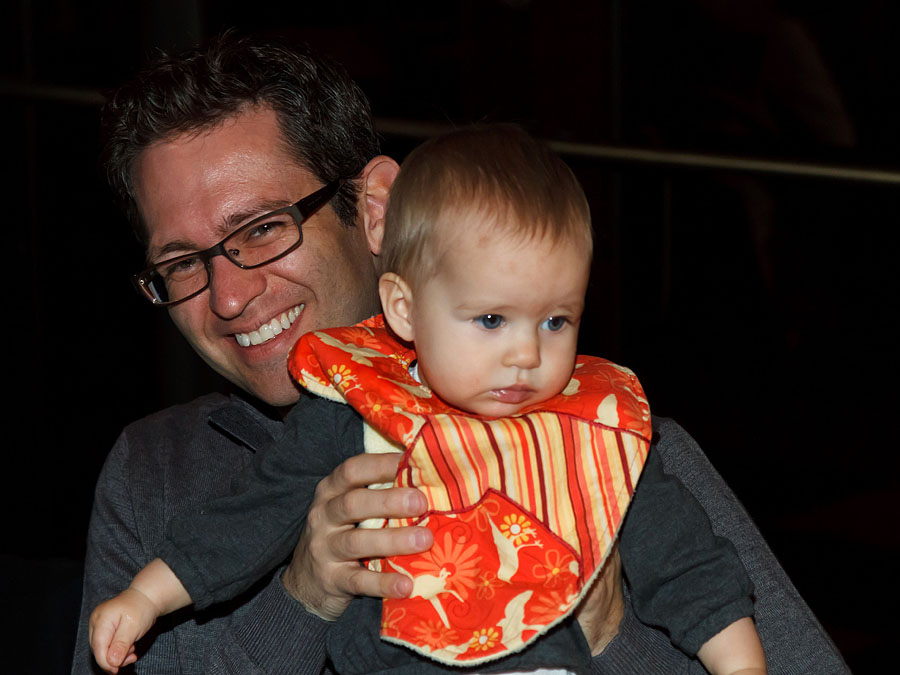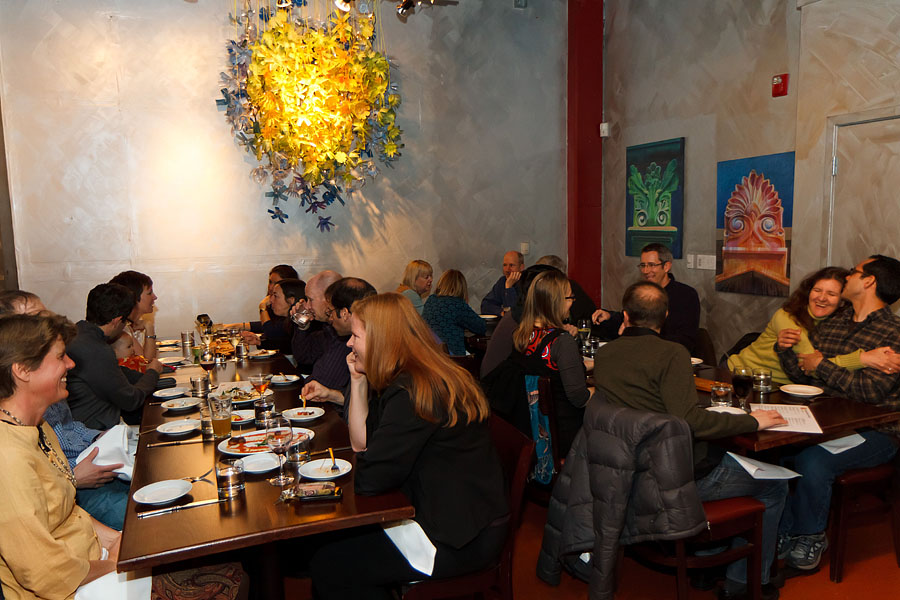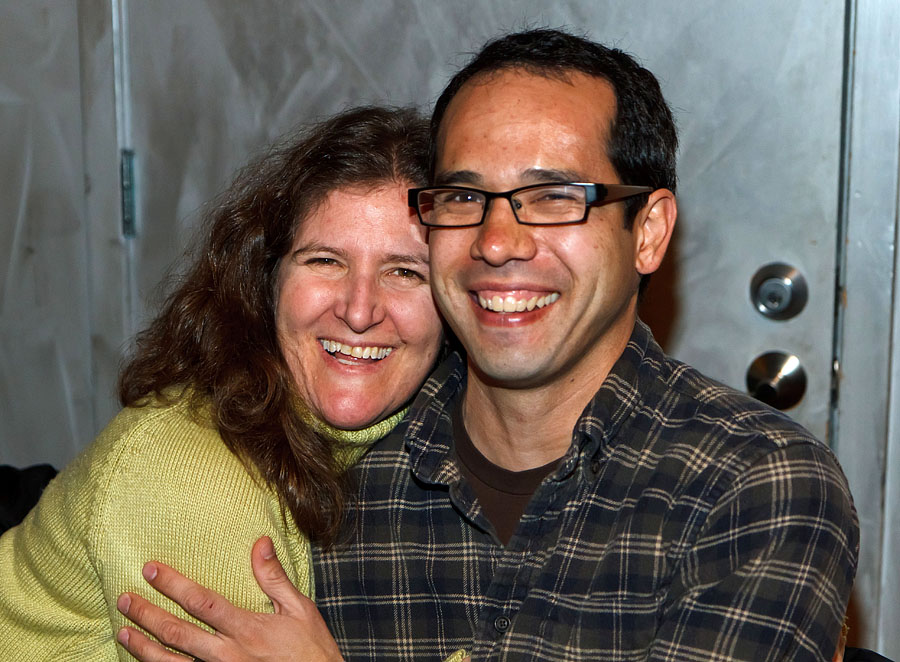 Richard demonstrates the REAL "evil eye" look! ;-)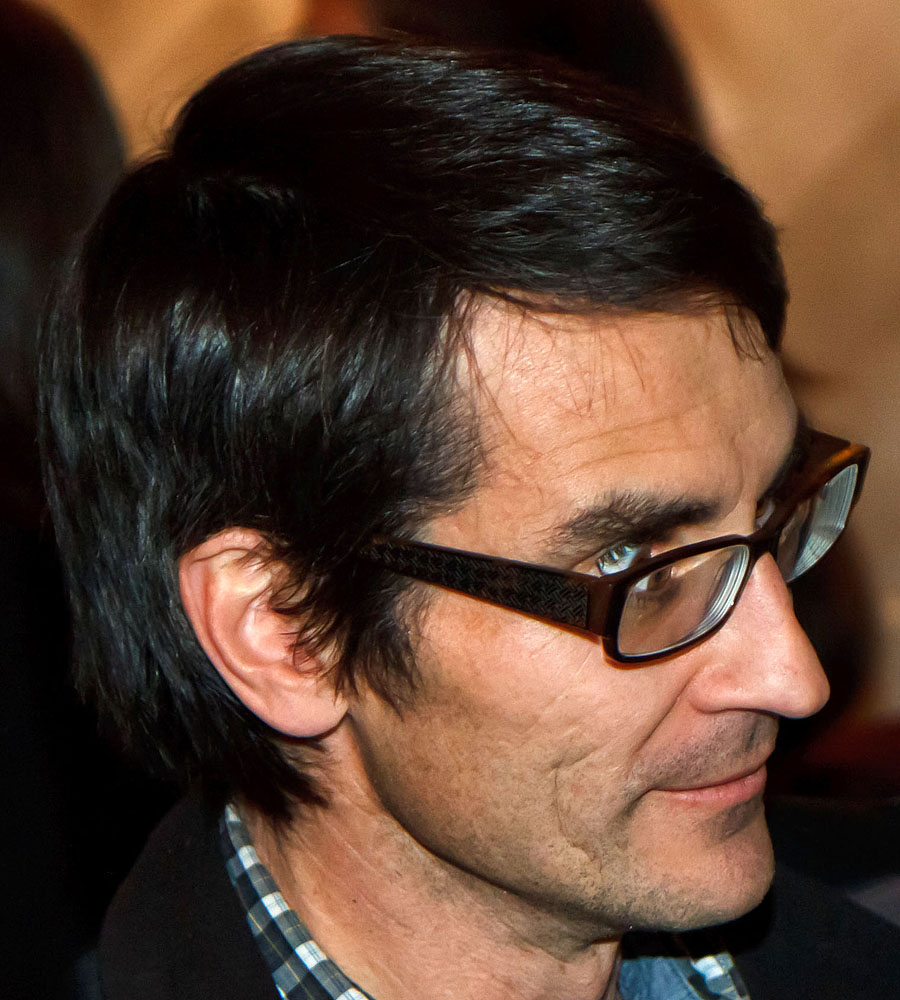 Stare at this picture for a minute - it totally messes with your brain!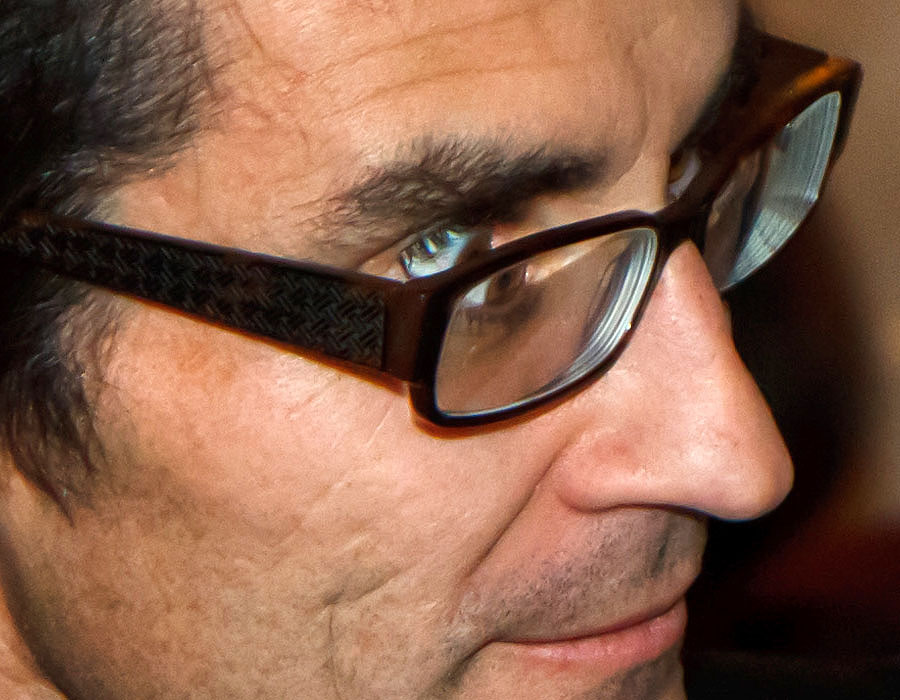 After an enjoyable dinner, we then went to Lyons for full-on Pinball!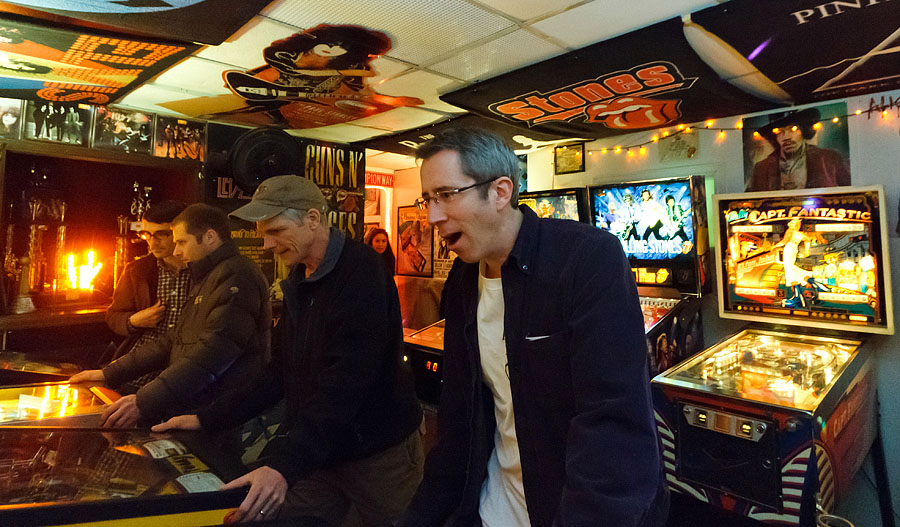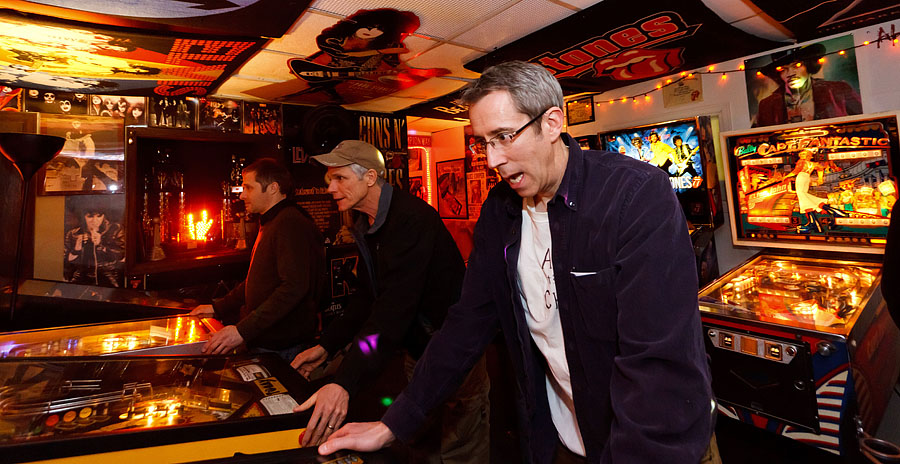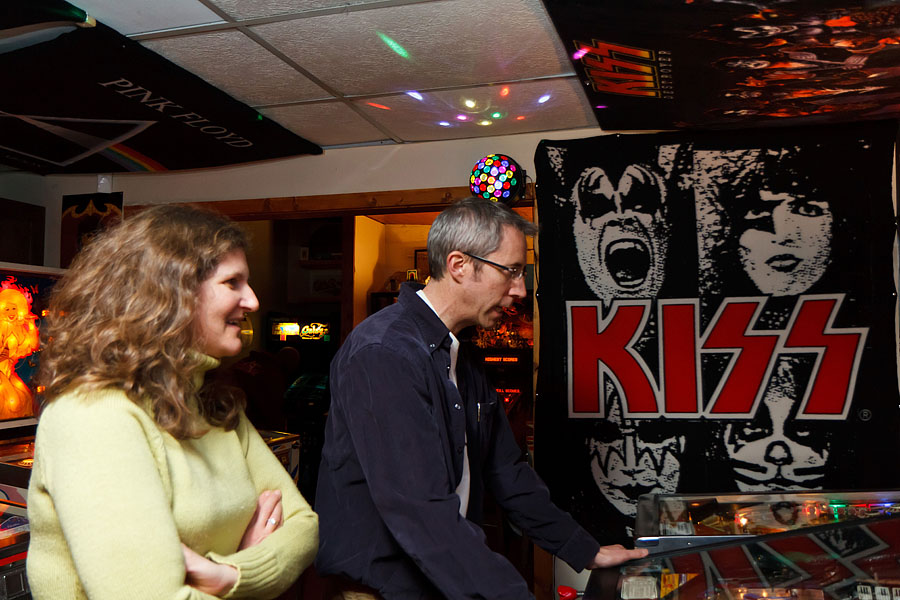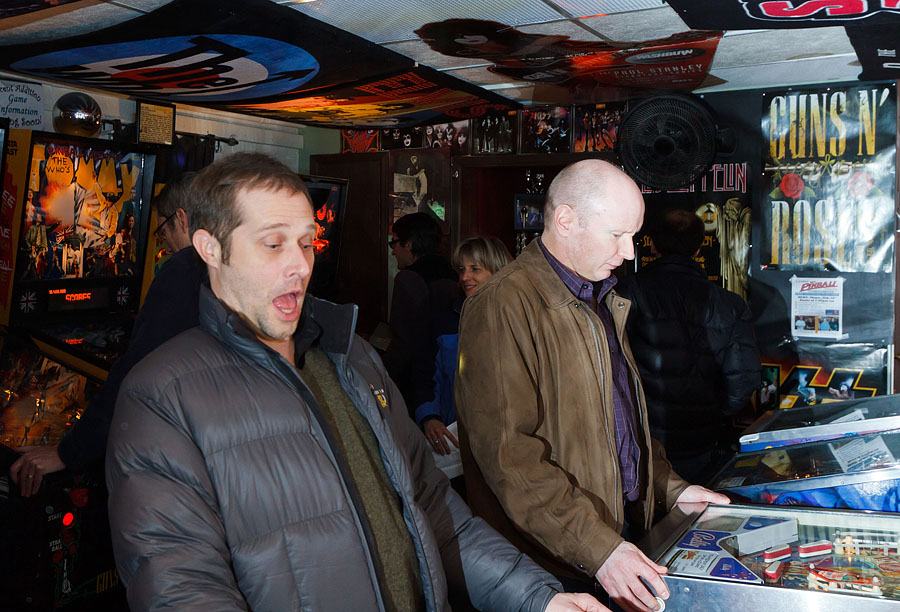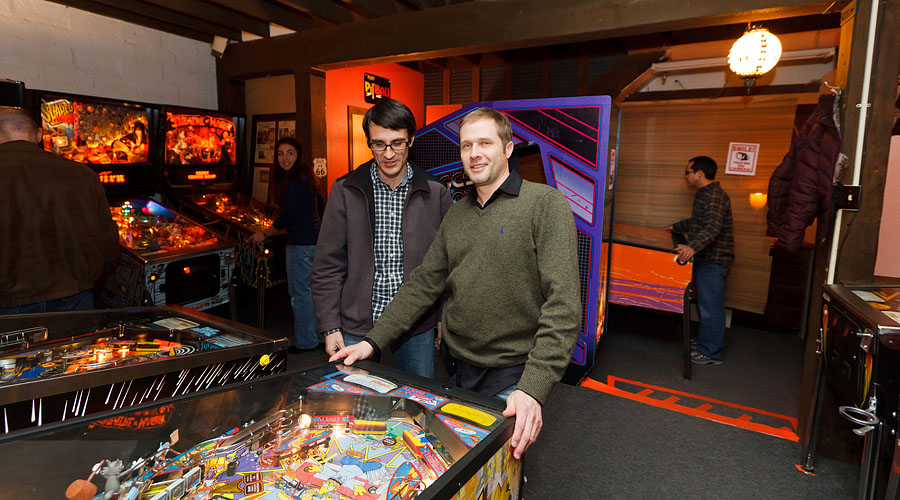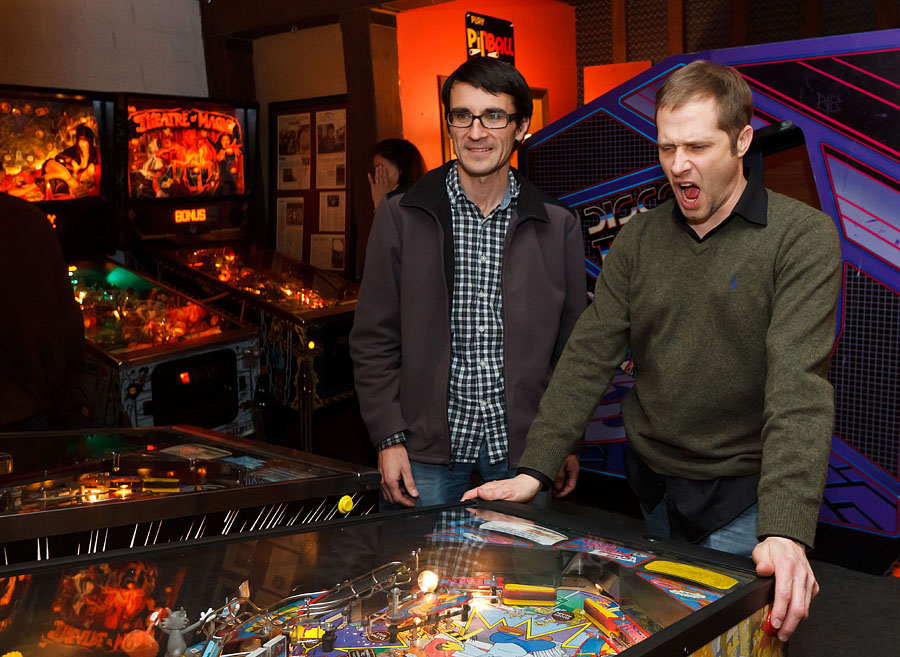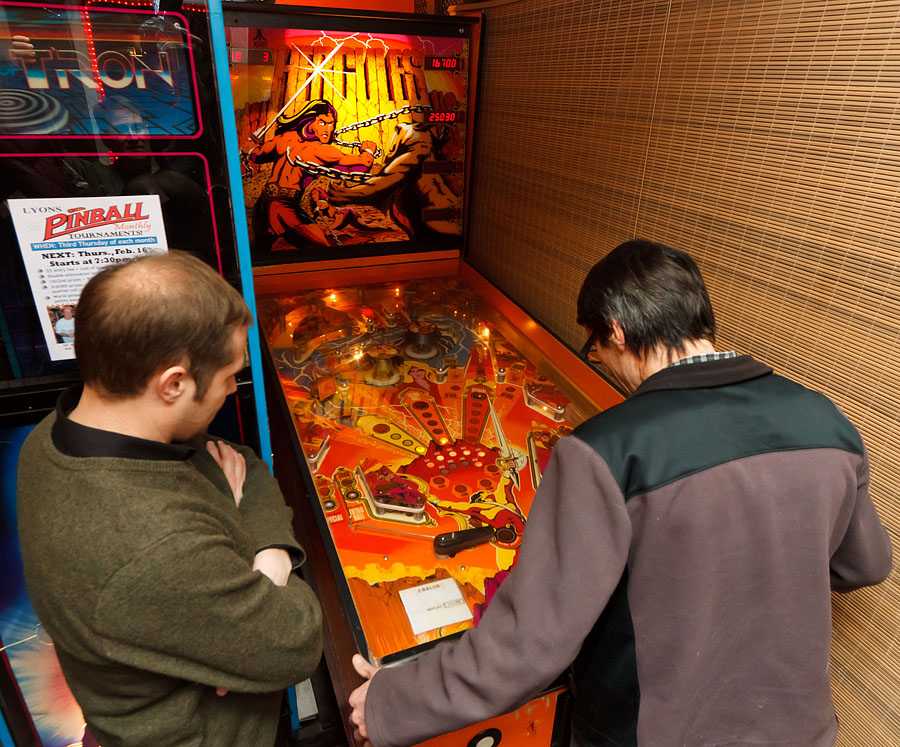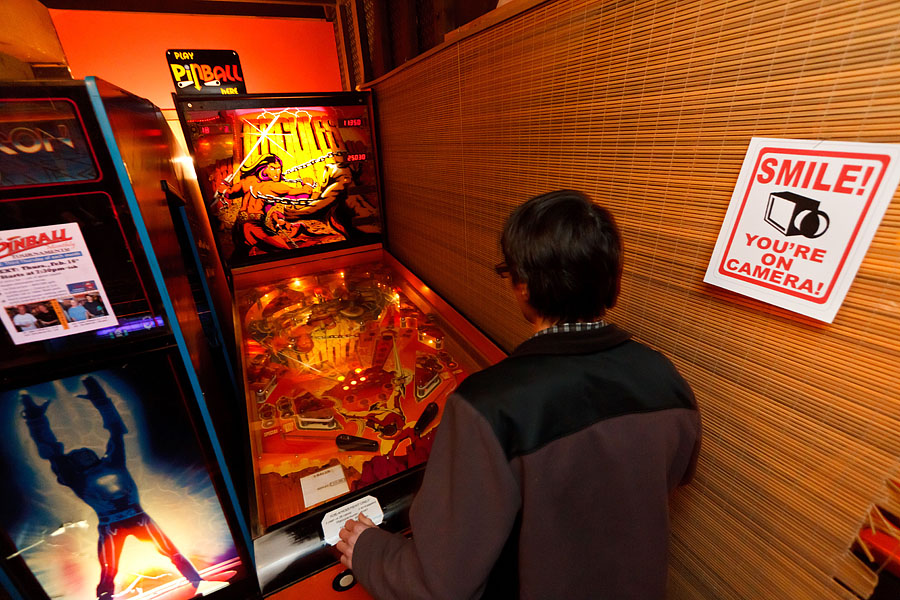 Dan's favorite Pinball machine was Indiana Jones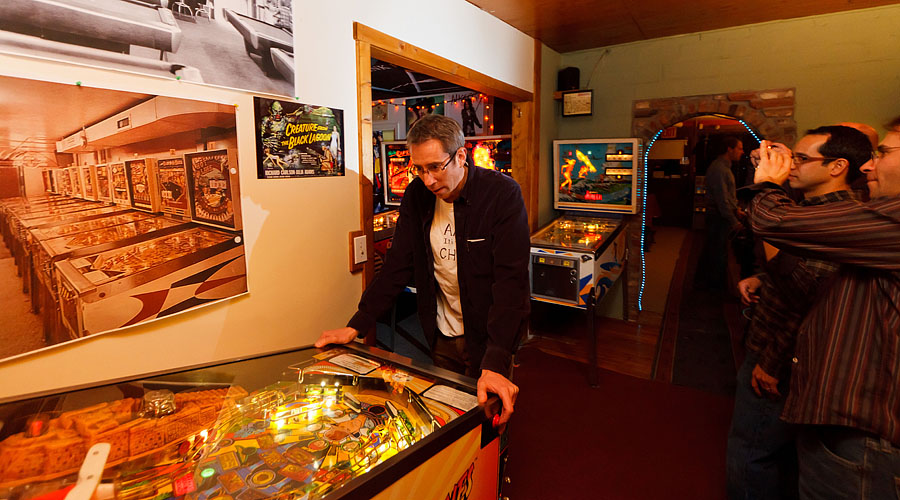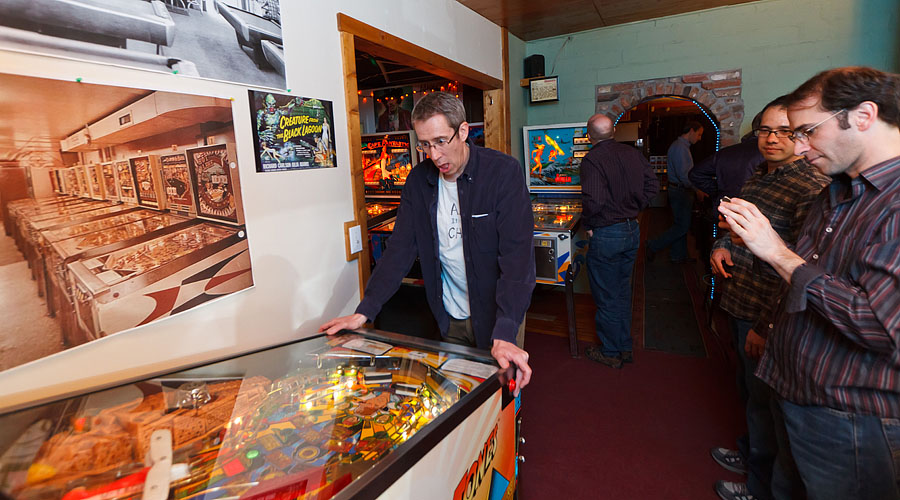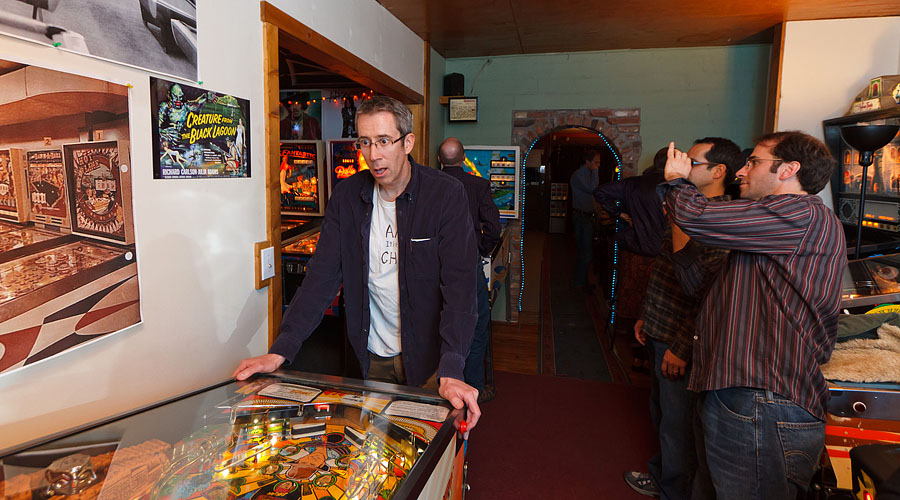 Meanwhile, Alycia was getting the cake ready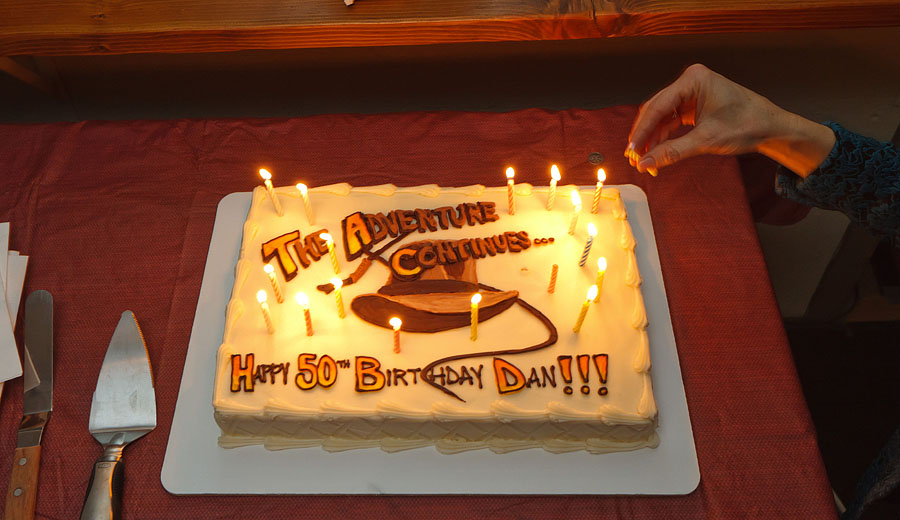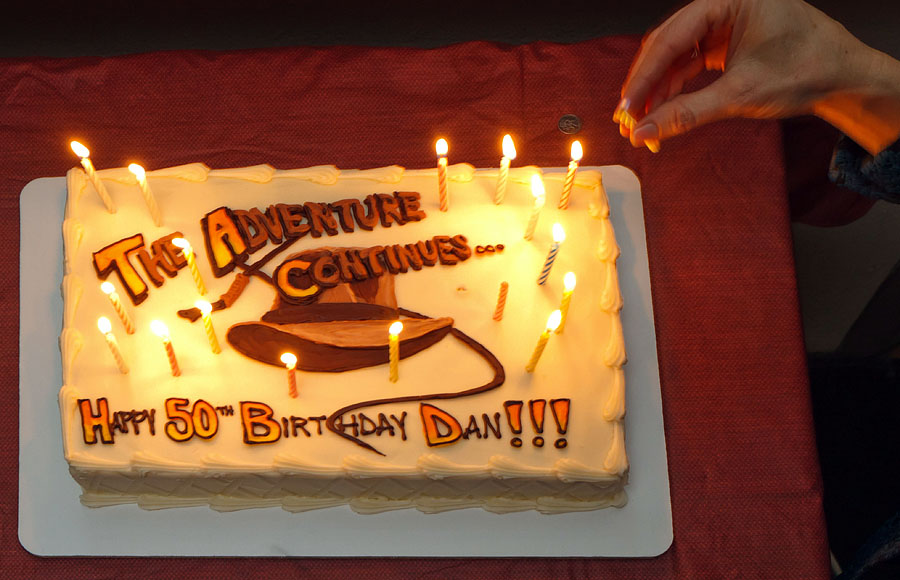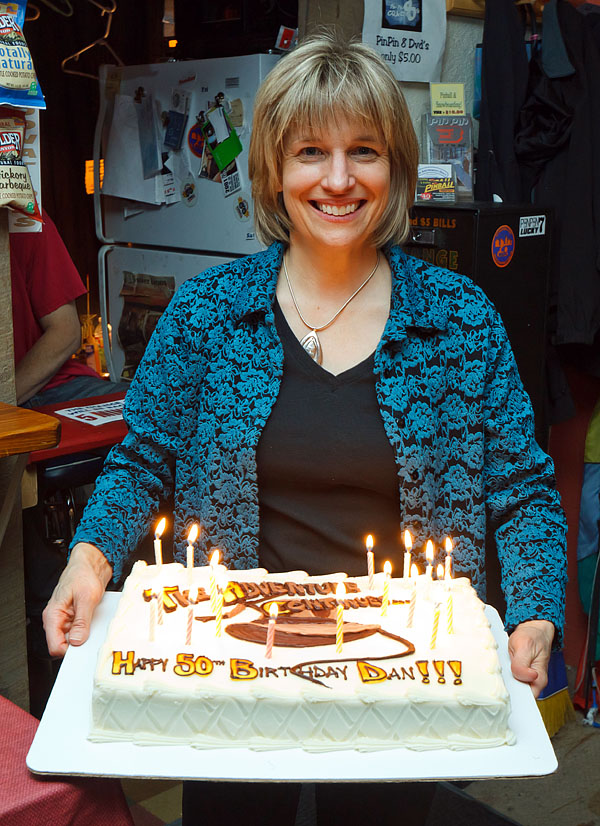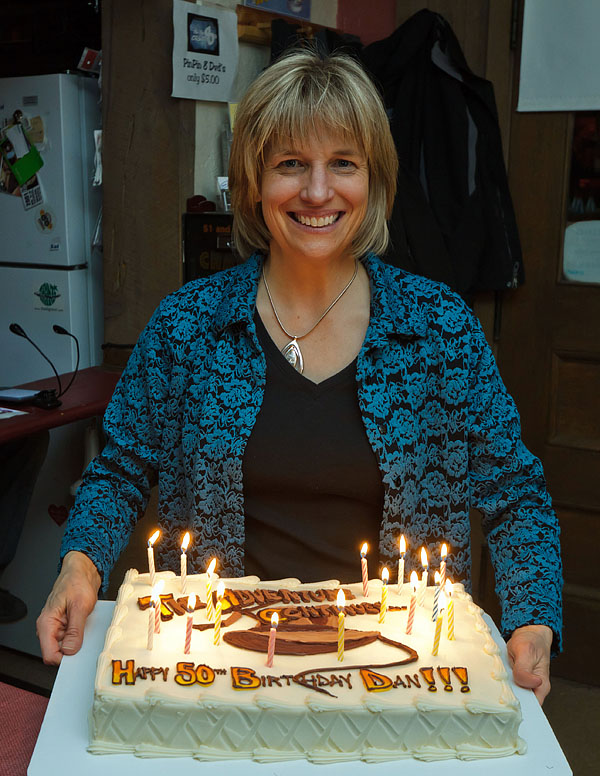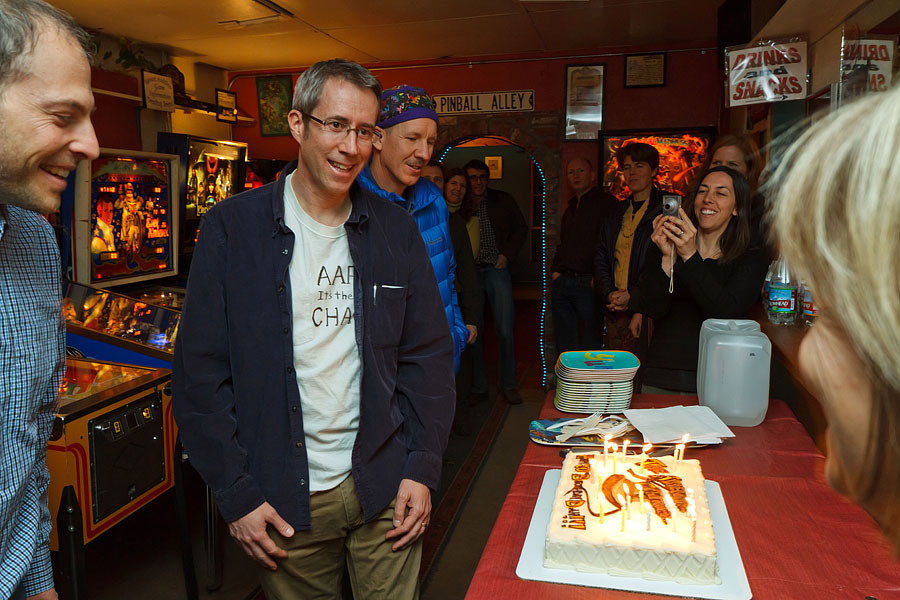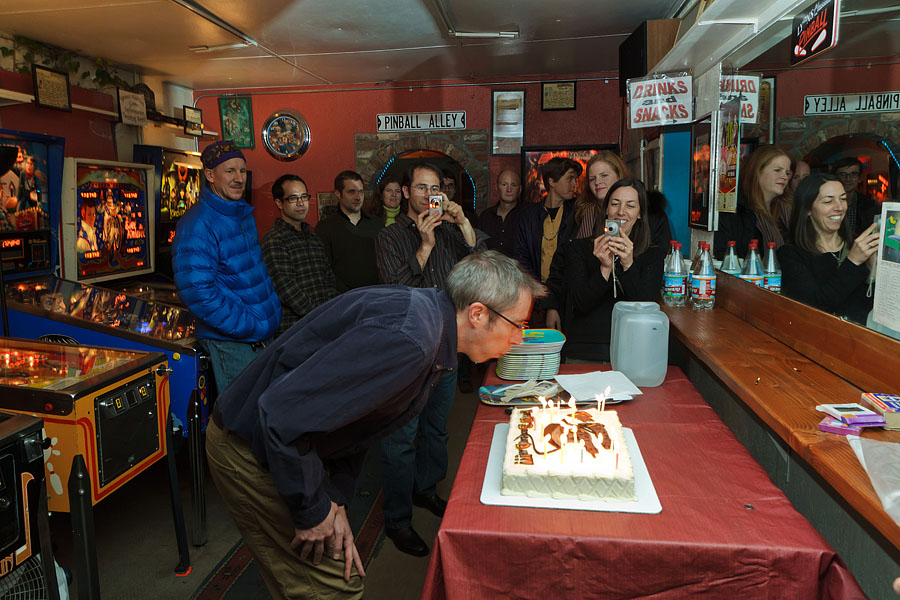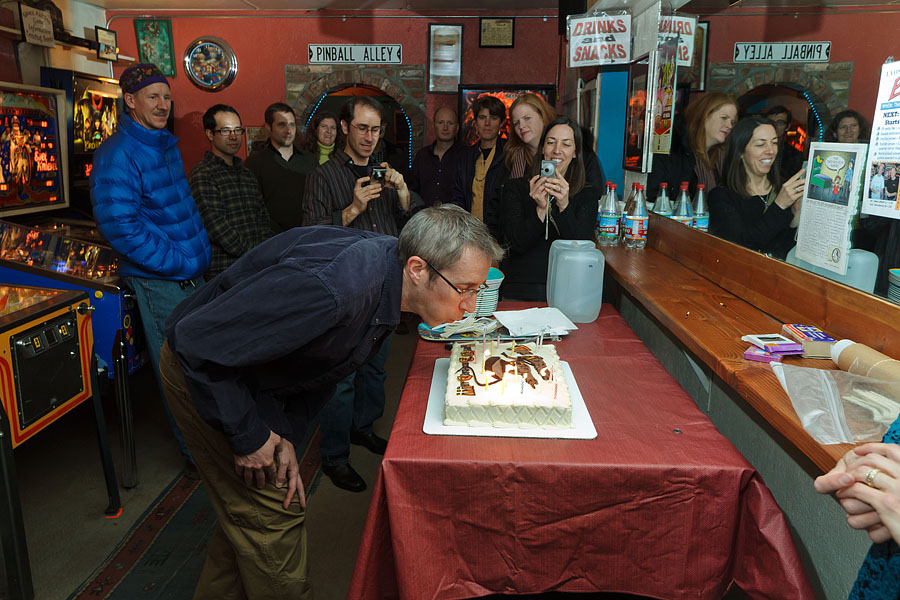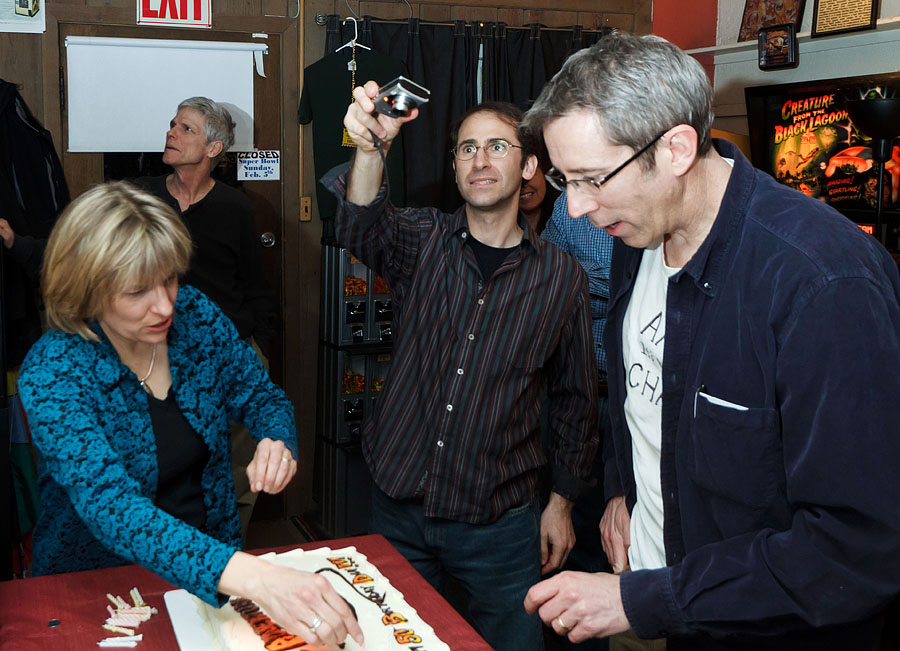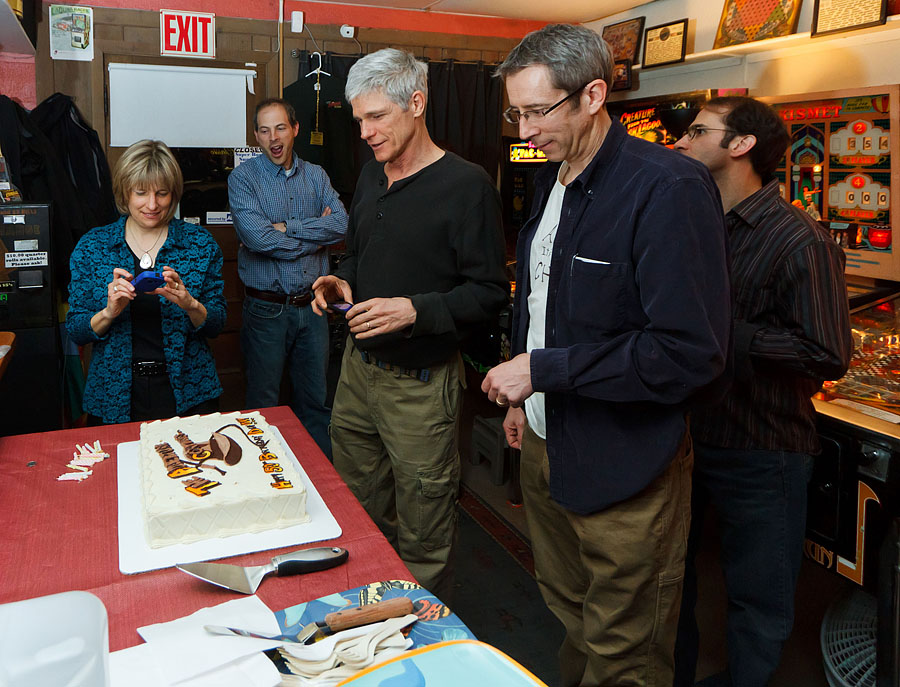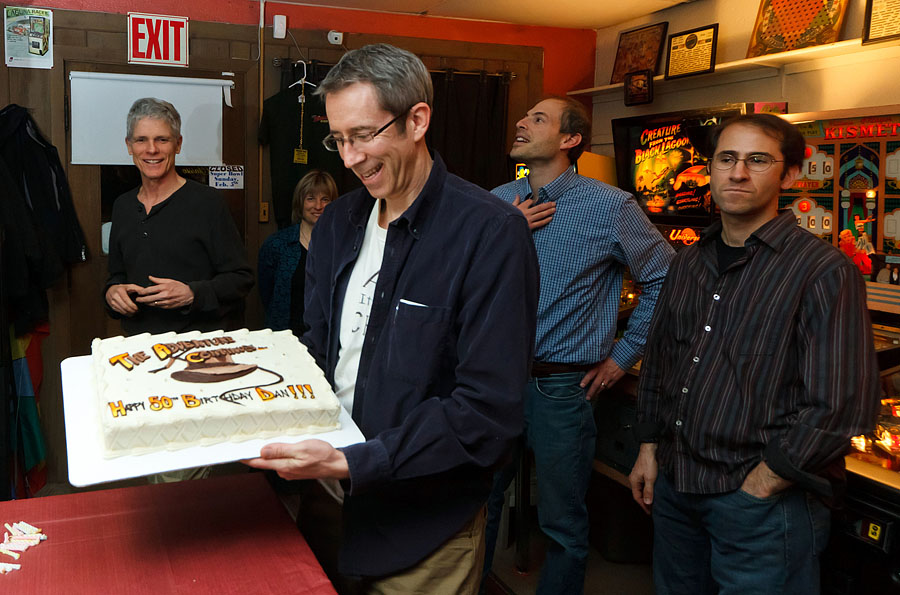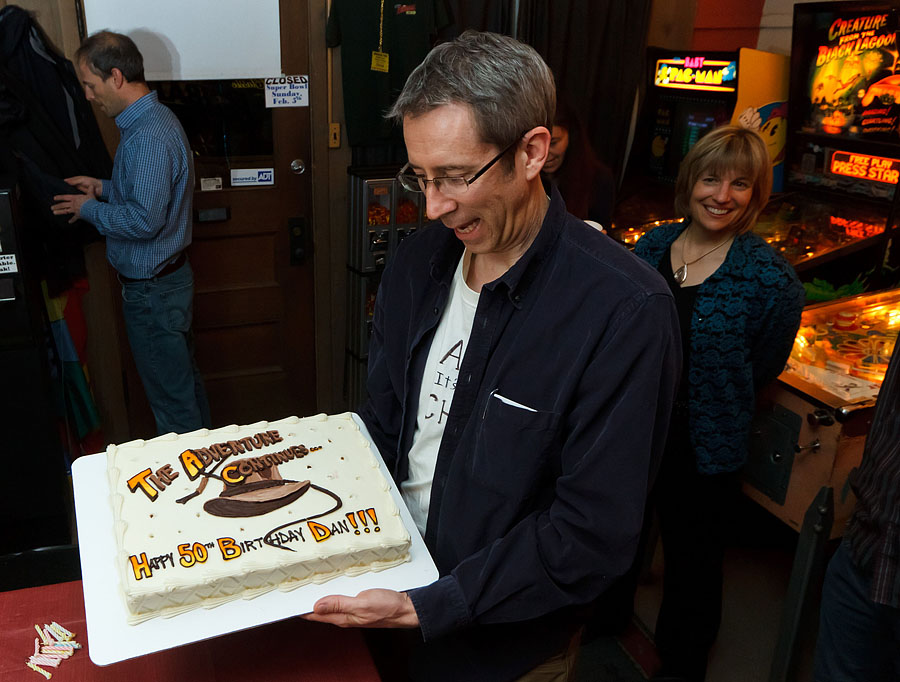 Dan offers the cameraman a bite of cake - it was darn good!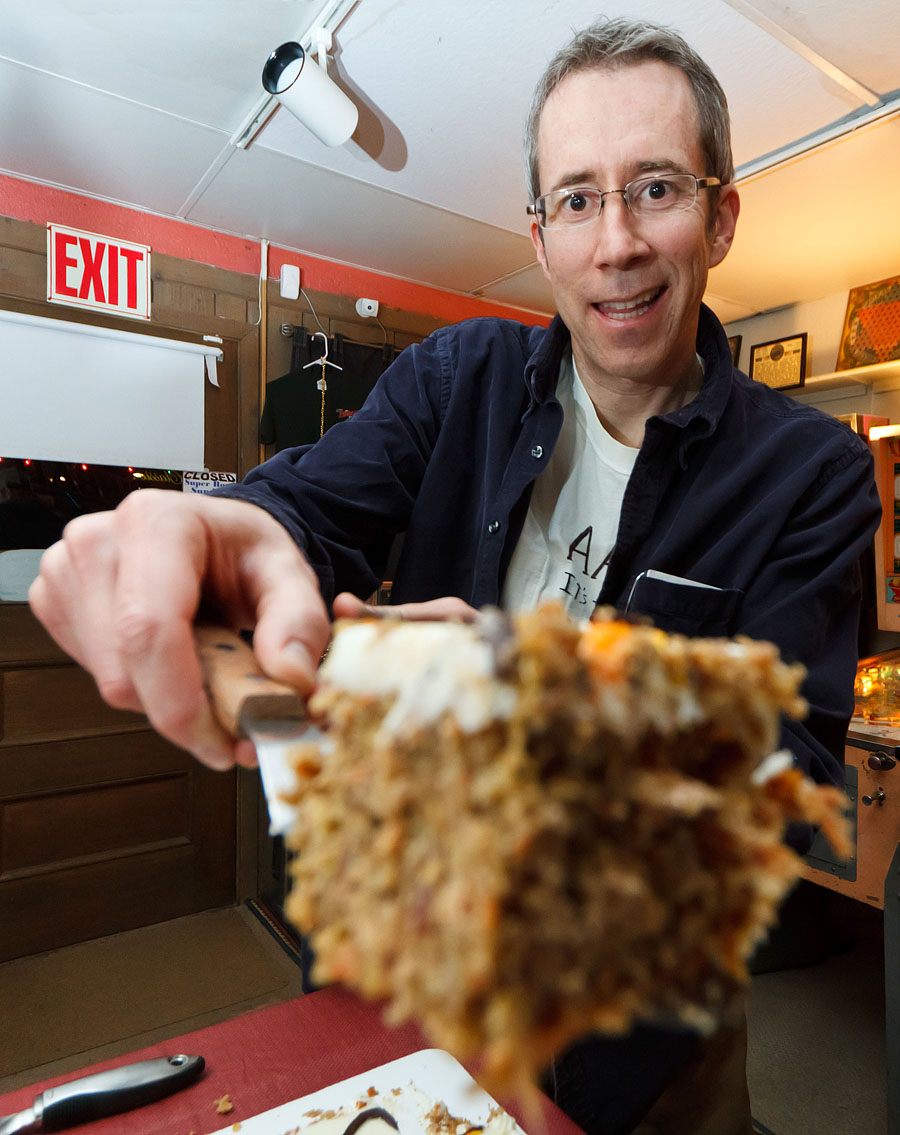 Then it was back to pinball!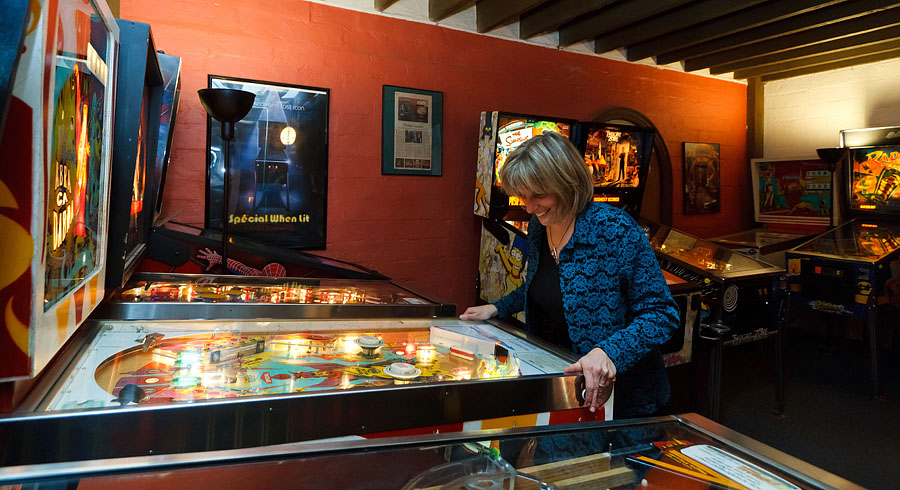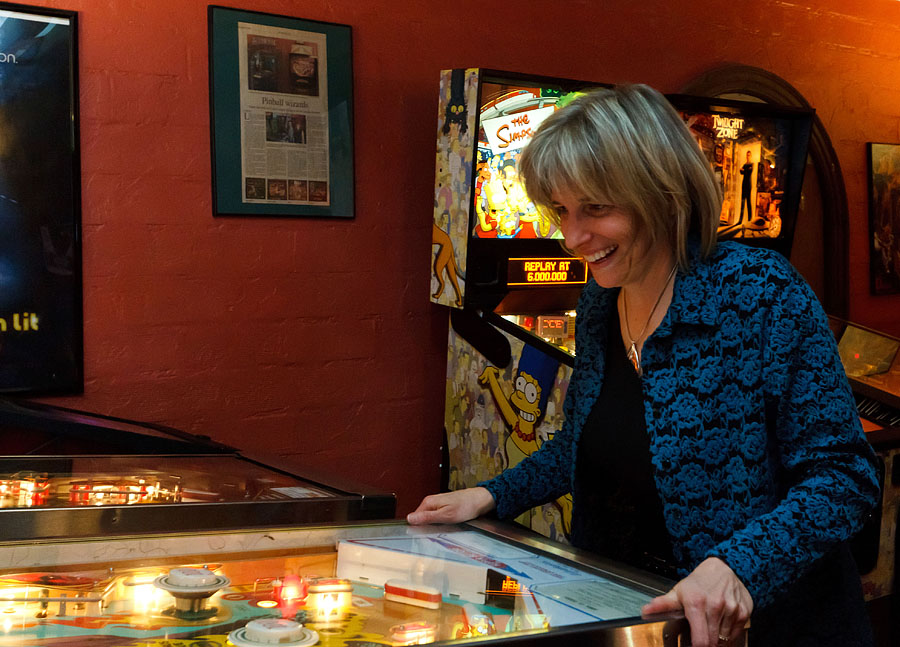 A closeup for the Mick Jagger fans
Indiana Jones was a crowd favorite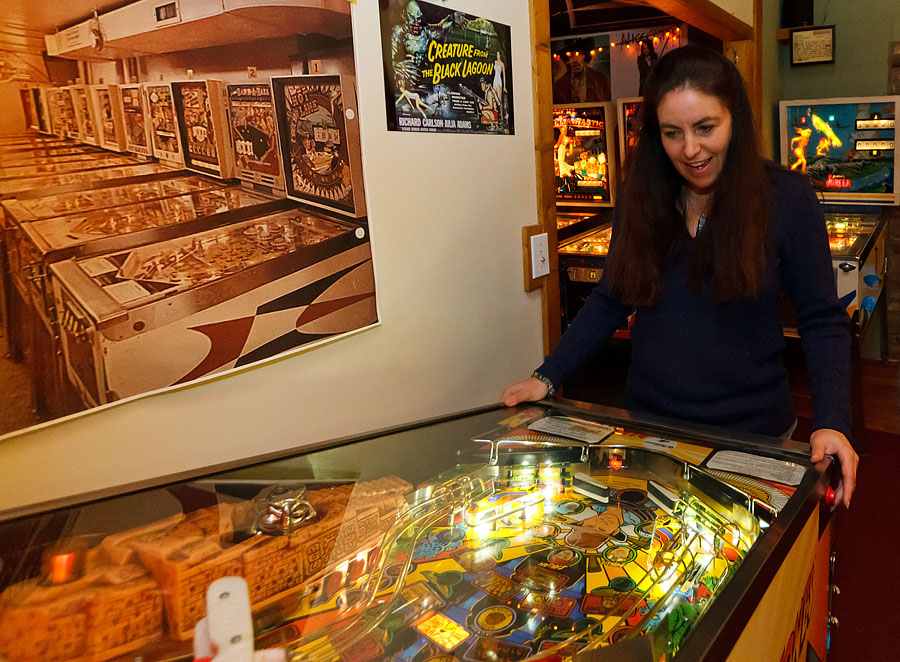 For the next Indy movie, they should cast Dan in the lead role!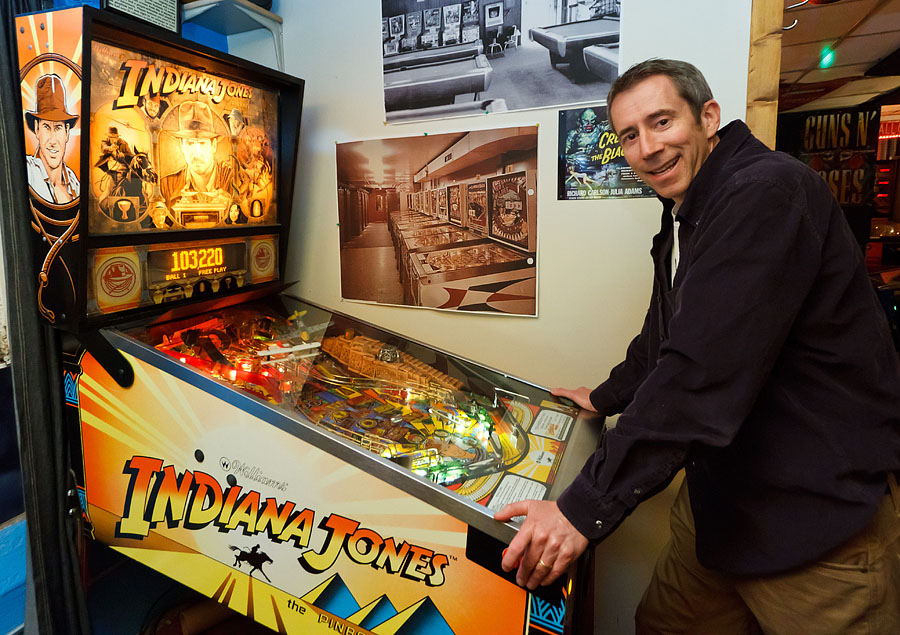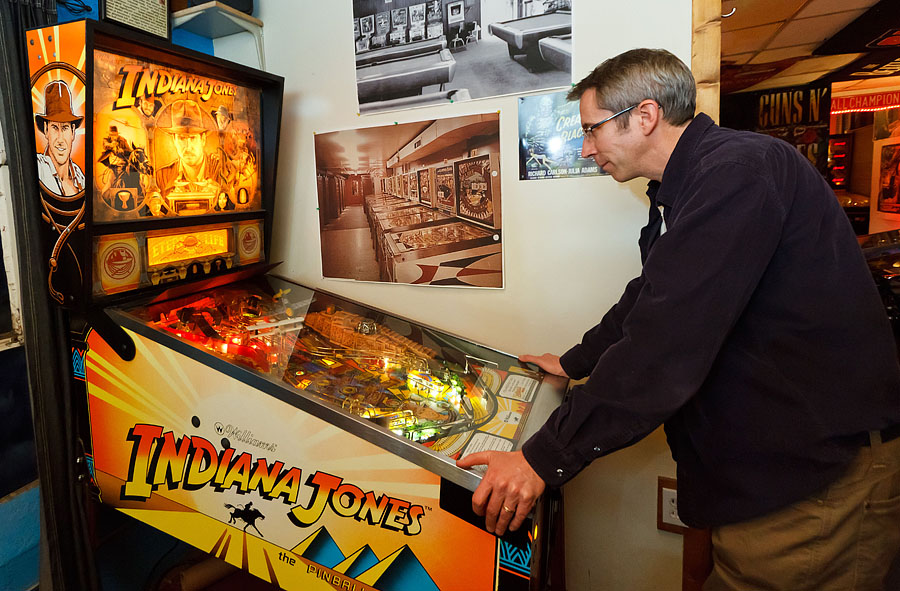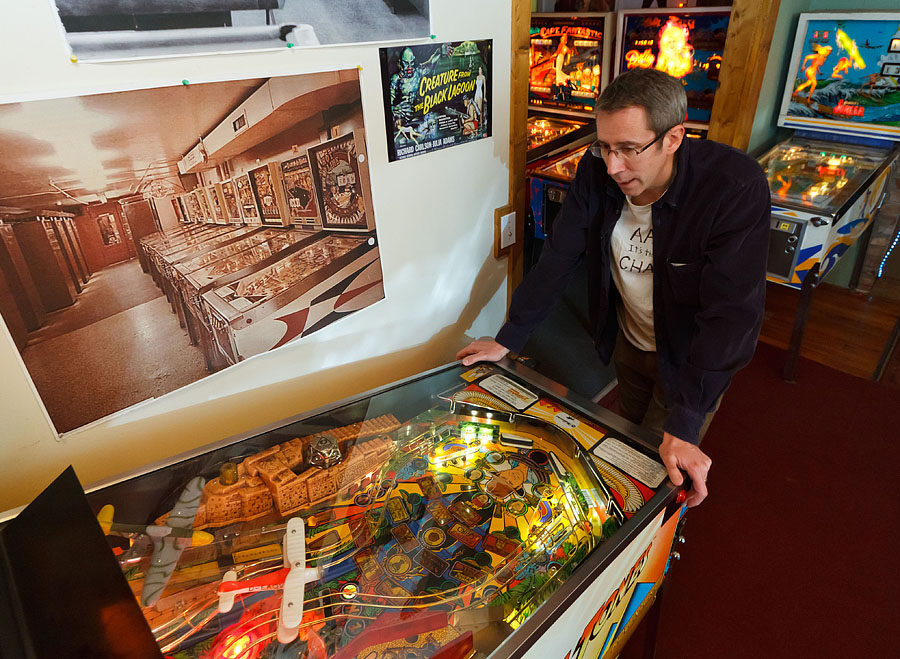 Photography Notes:
Canon 7D with 17-55/2.8 and 10-22 ultra-wide angle ... EXIF in image. Both venues were very dark and neither had white ceilings to bounce a flash off of ... so needless to say, a bit challenging. So in addition to an external flash mounted on the camera, I used a slave flash pointed at whatever was nearby to generate a bit of off-axis light. Sometimes it worked, sometimes it didn't! ;-)
Six months later, I had my 50th birthday - YIKES! ;-)