Alek's 50th Birthday
So it seems like only yesterday that I had my
40th birthday party
... but dang,
"time waits for no man"
, so I just hit the big 5-0! I'm not a big birthday person and didn't want a big hoopla ... so having a small gathering with several couples is just what the "old man" ordered. In addition to great company, there was great drink, food, and cake - I should have taken more pictures.
Master Bartender Dave made Cherry, Peach, and Strawberry Margarita's - YUMMM!
Use the controls to play, step, pause, slow-down, and/or speed-up the animation.
| | | | | |
| --- | --- | --- | --- | --- |
| | | Frame Rate | | ... loading images ... |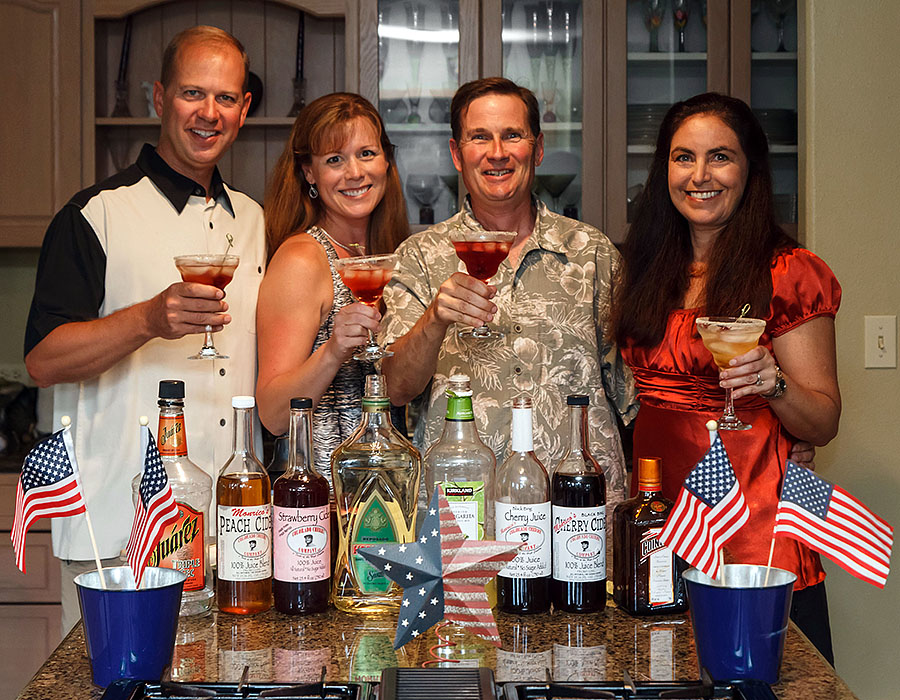 Wendy made a beautiful Red, White, and Blue cake - perfect for Bastille Day
I even got a kiss on my 50th - WOOT! ;-)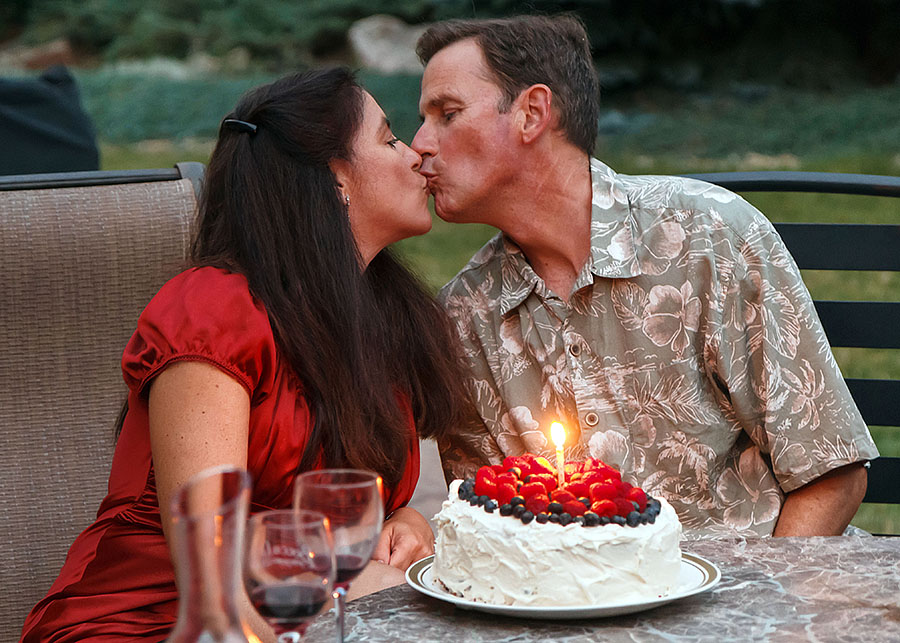 Does that look yummy or what?!? It was awesome!!!
The "Hookah" was a joke gift .. from my Mom! ;-)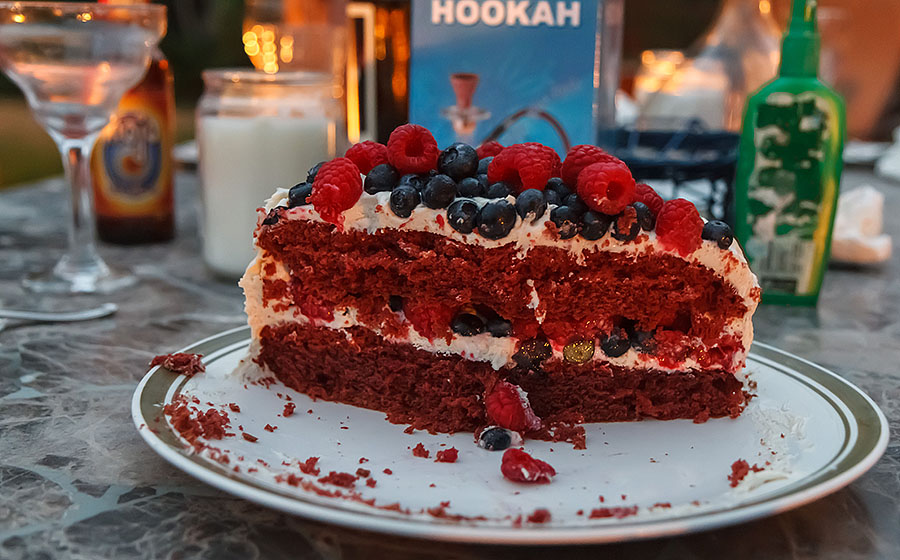 My son Dirk gave me some AARP approved "age-50" golf balls ... from Goodwill ... at half-off!
These pictures taken a few days after my 50th ... I'm working on the grey-beard ... LOL
| | | | | |
| --- | --- | --- | --- | --- |
| | | Frame Rate | | ... loading images ... |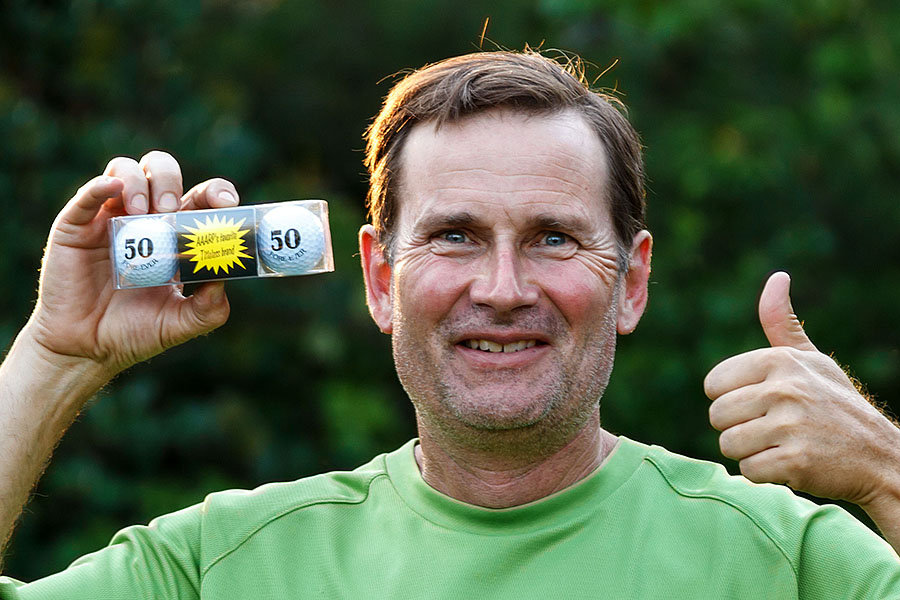 On my 40th birthday, my family surprised me by coming into town and we
climbed Longs Peak.
Dirk said lets climb a 14'er together - quite surprising since he isn't into hiking - but a cool gift.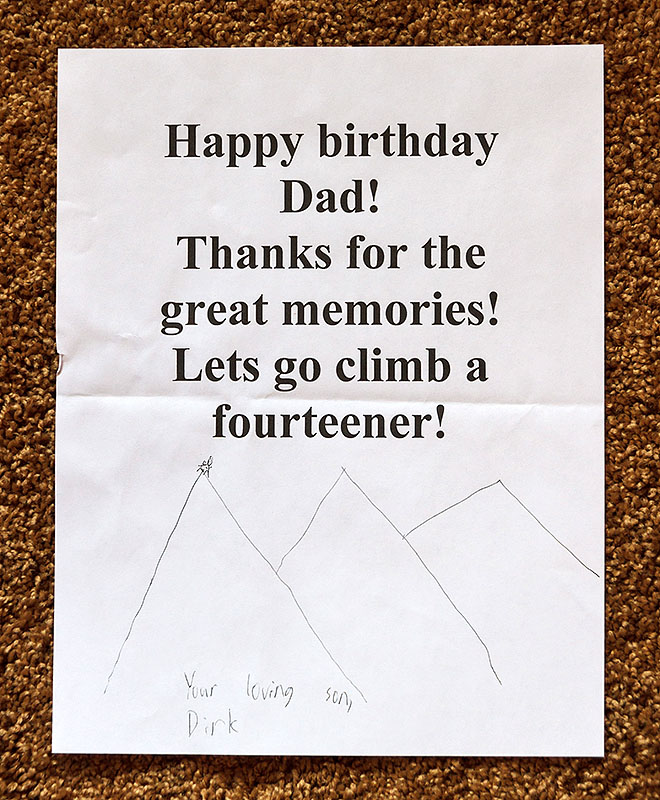 4 days later, we headed up Mount Bierstadt - weather was a bit dicey ...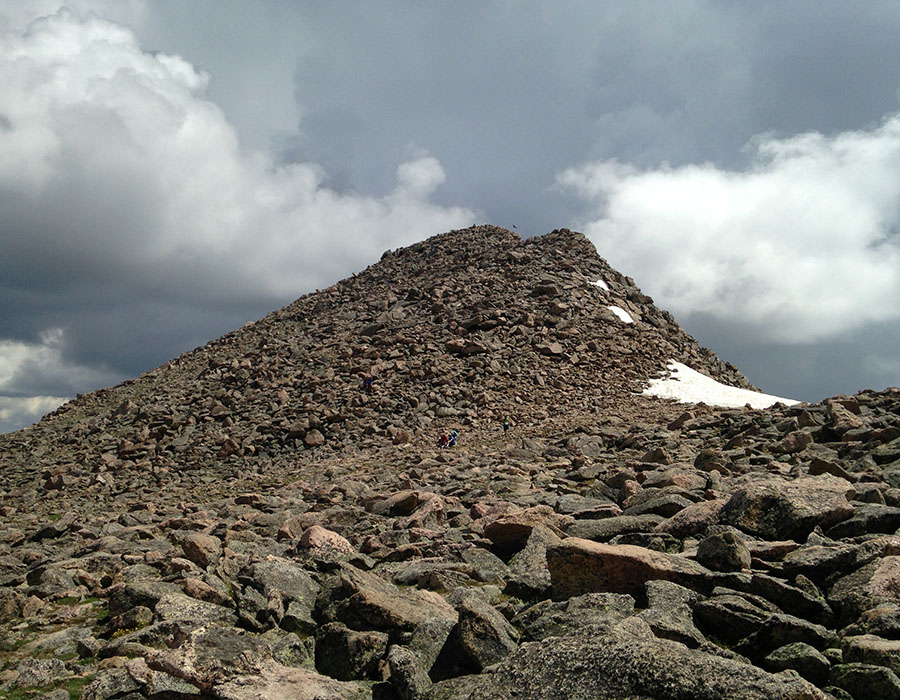 Despite some hail, we all made it to the top
This was Dirk's first 14'er (my fifteenth) ... we're already talking about doing another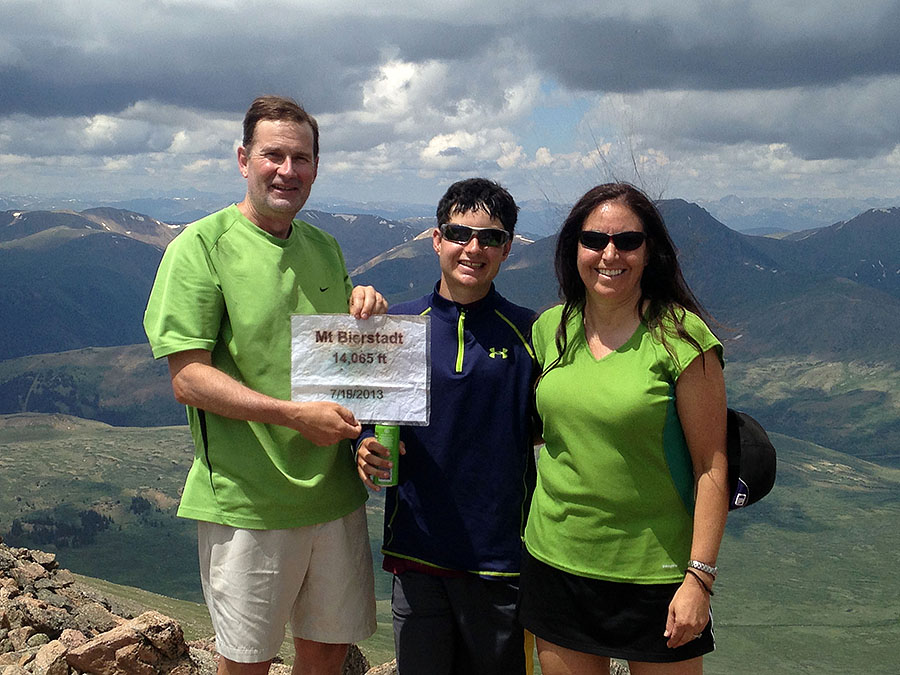 A great way to celebrate turning 50 ... and hopefully I'll still be climbing 14'ers when I'm 60!
A week later, a sure sign of "getting old" showed up in the mail - an invitation to join AARP! ;-)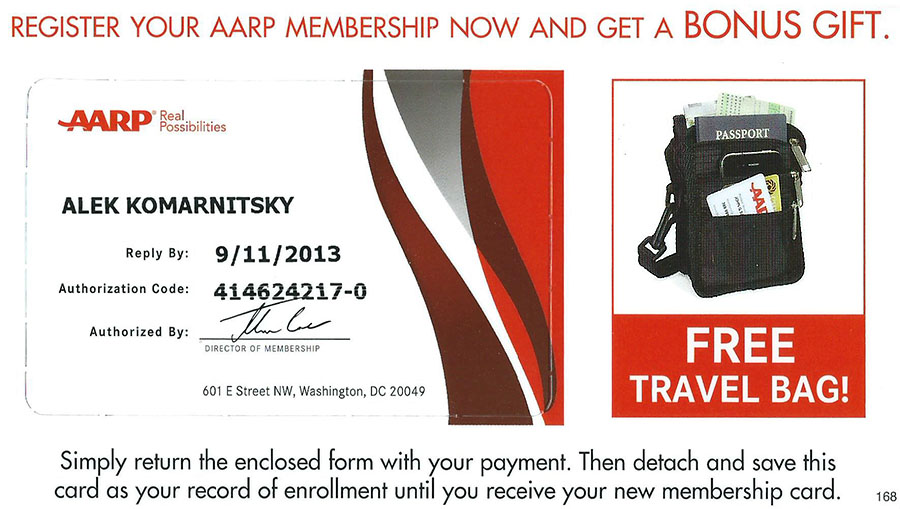 So for my "mid-life crisis", I thought it might be fun to grow a beard - this is after 10 days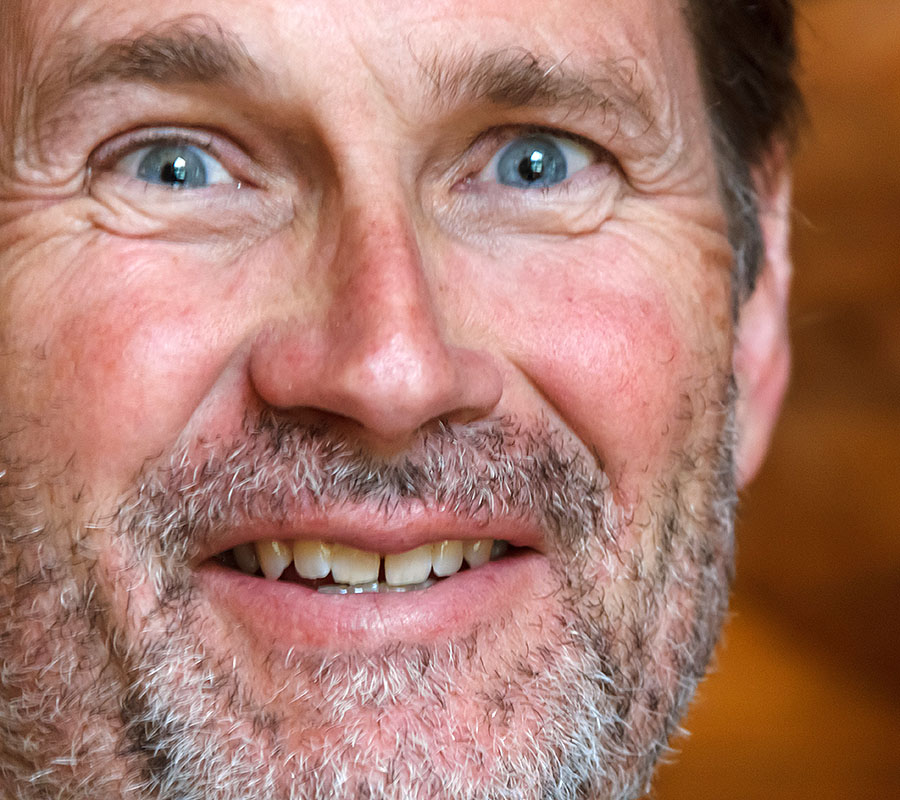 A month later, I mis-trimmed the mustache, so I had to shave that off and start over.
While there might be a resemblance to Abraham Lincoln, Wendy says I look like Pappa Smurf! ;-)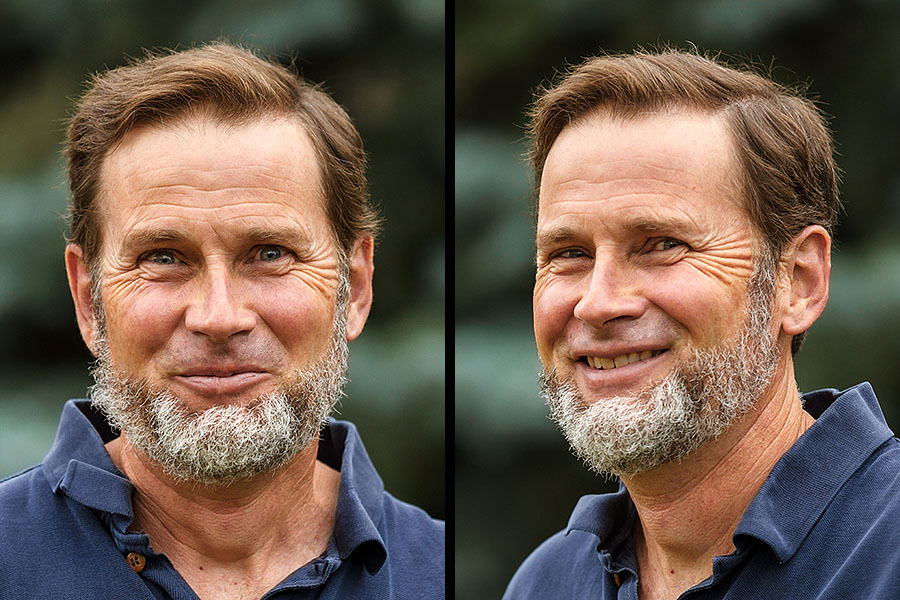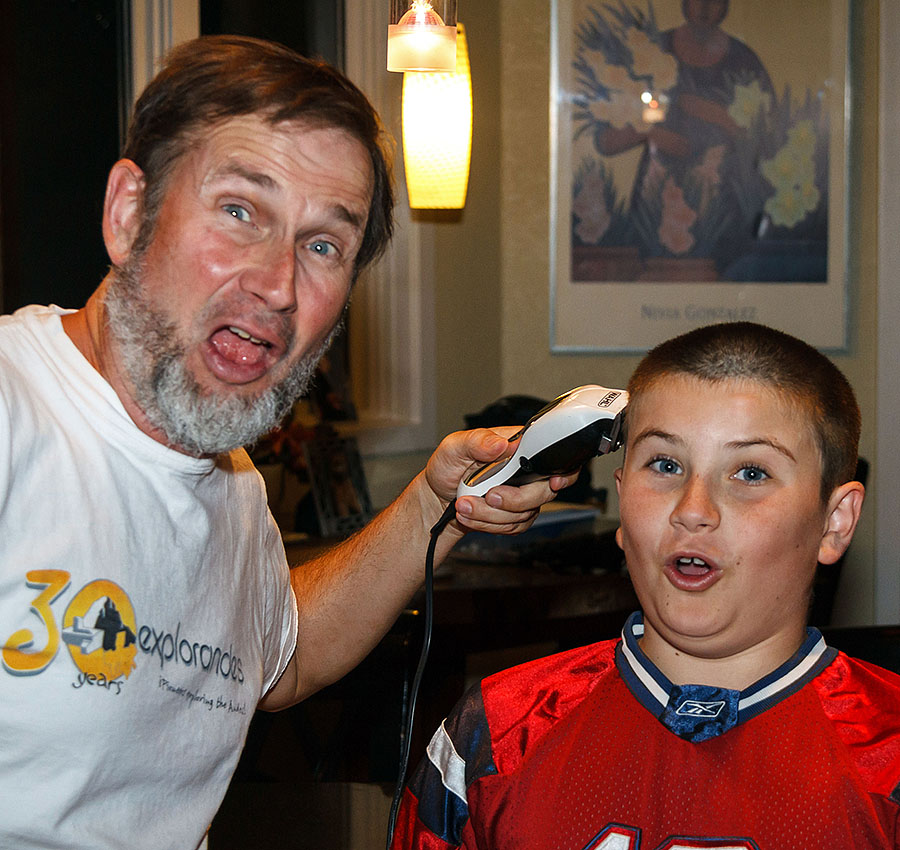 Mustache is starting to grow back in a week later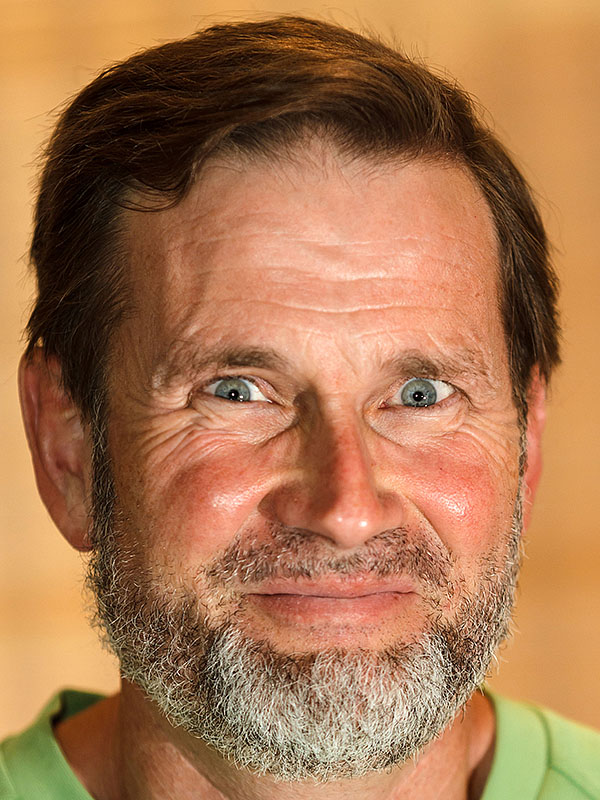 Looking more respectable after trimming the beard with a #1 cutter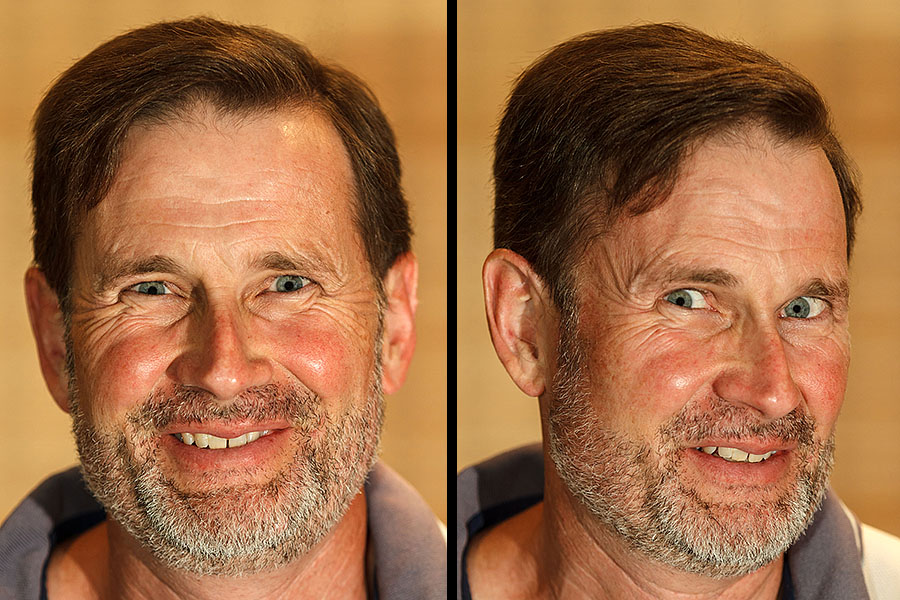 Alek interviewing for the Dos Equis "Most Interesting Man"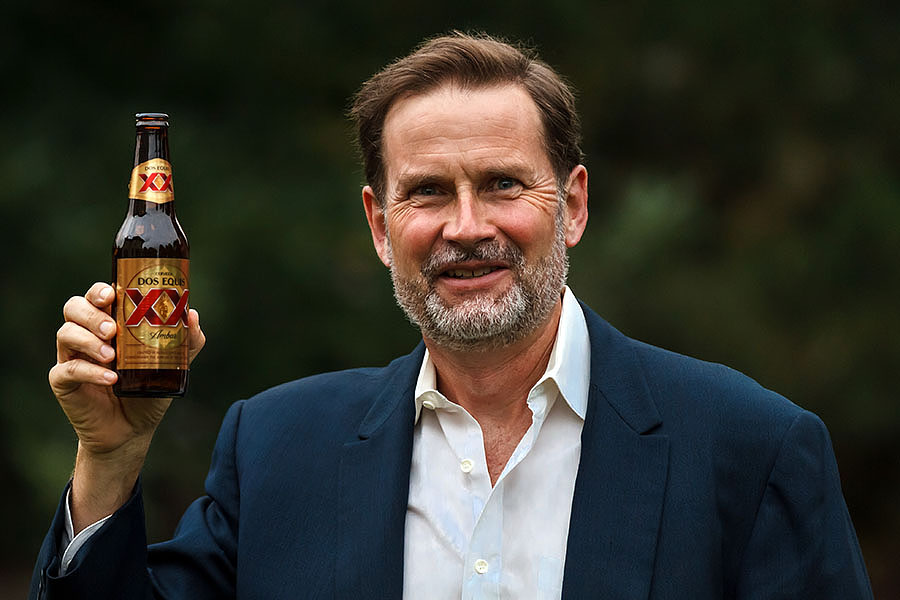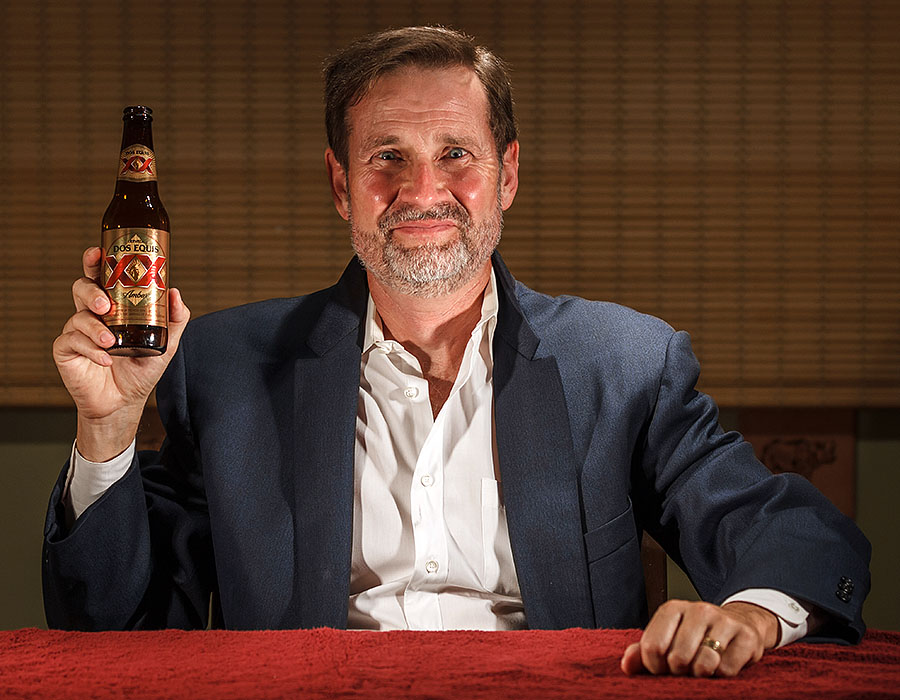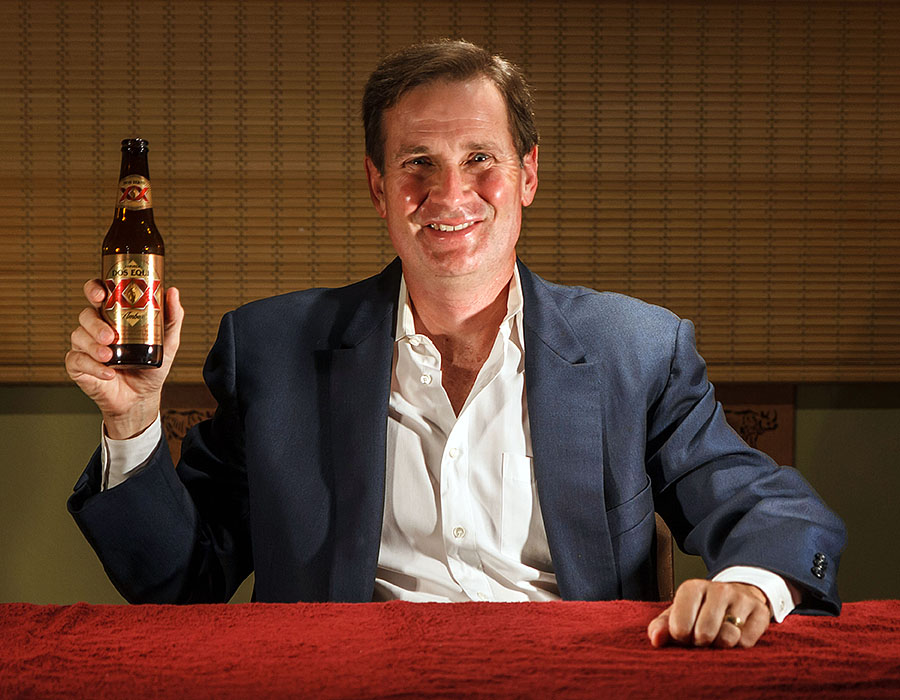 A year and half later, Alek's wonderful wife Wendy had a great 50th birthday at the Tennessee Pass Yurts