Watch your head in the basement crawl space!
I originally started the basement crawl space project in 2002, and I got about halfway done, But I then took a long hiatus for various reasons. I finally started the project back up in early/2005 as can be seen in these pictures below and, assuming my bike helmet continues to protect my head, hope to finish it soon.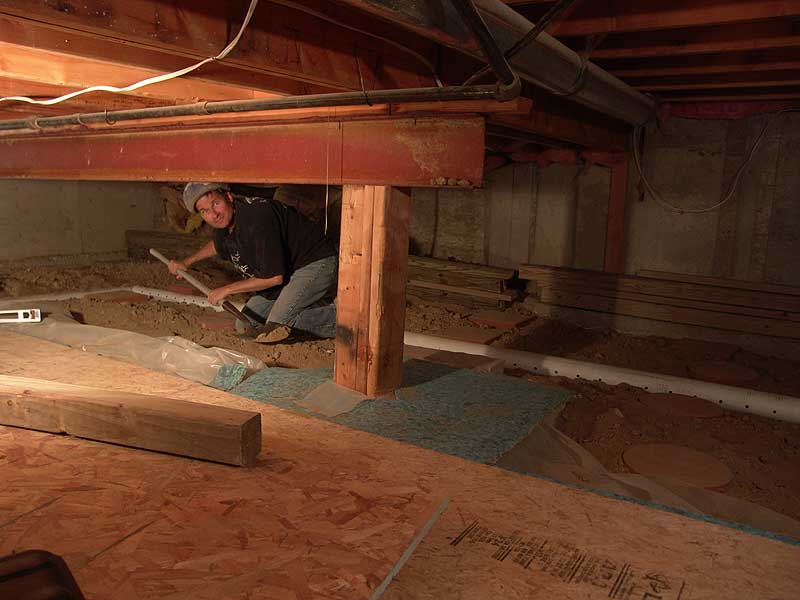 Making sure the bubble is level
Attaching the support beams - note plastic for radon abatement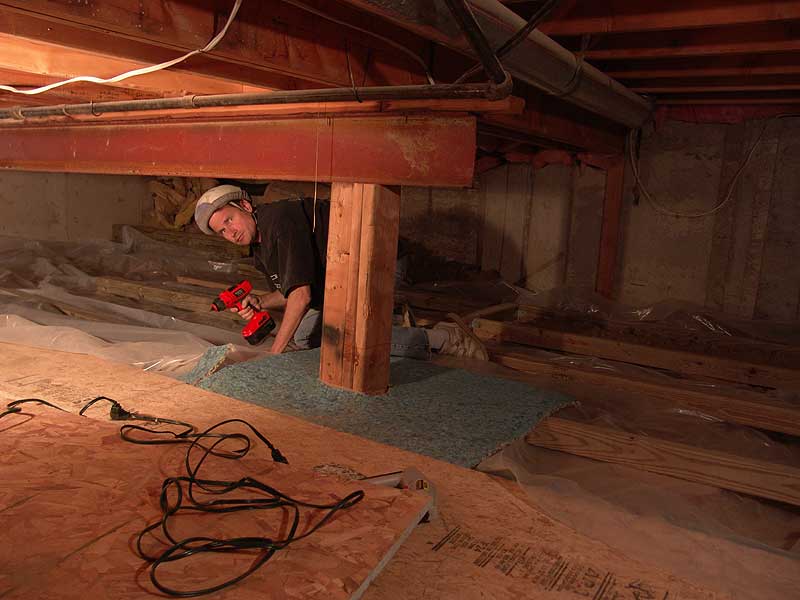 Stapling pad ... and watch your head!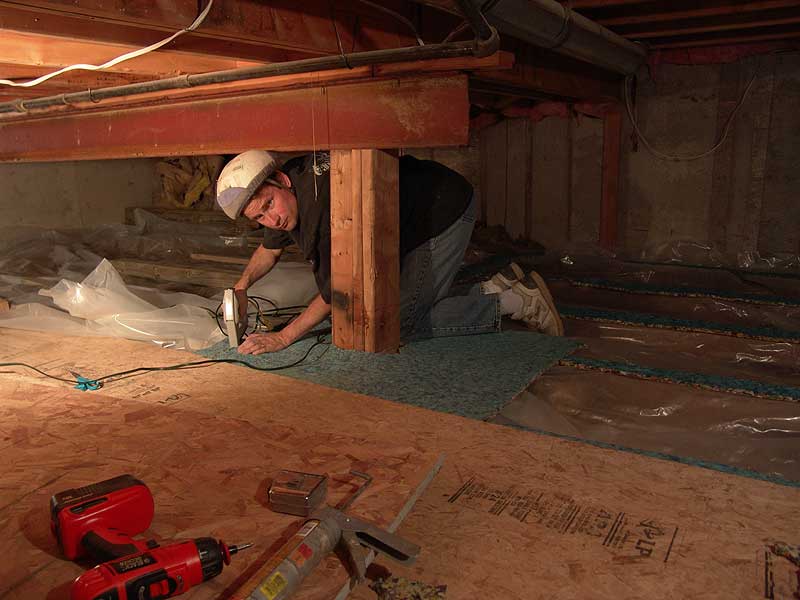 Plywood finally placed - caulking around edges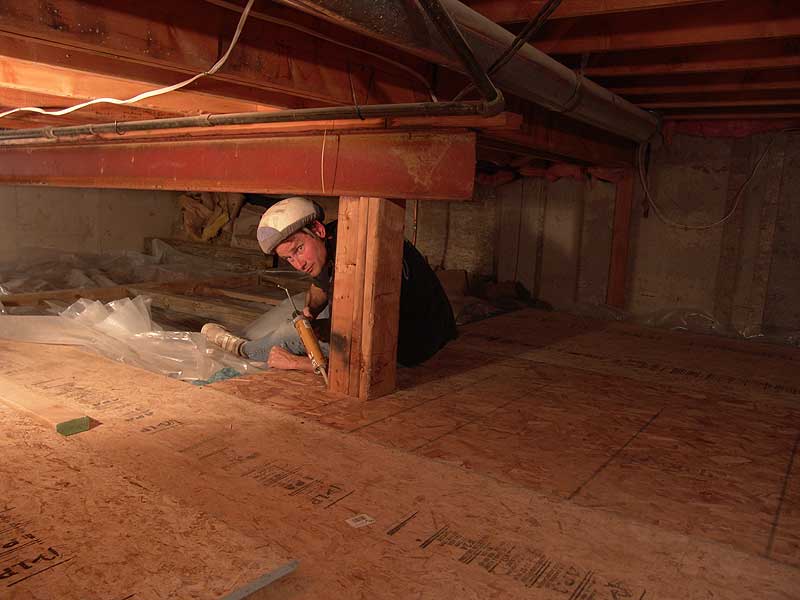 Go back to the basement crawlspace page and/or check out cutting 8" rebar concrete!


©2002-2005 www.komar.org - Alek Komarnitsky