After skiing 11" of fresh powder at
Solitude, Utah
, we figured it would be all tracked out on Monday, since there were monster crowds on Sunday and the weather had cleared. We initially thought about just doing high-speed cruisers at Deer Valley ... but while we were at the ski shop getting discount tickets, someone mentioned a friend had 3 tickets to Snowbird that they could not use - we ended up getting 'em for $75 - yea!
So we rallied up there fully expecting skied out powder. We noticed the Gad/Thunder slopes on the far right only had a dozen or so tracks - WOW, maybe they didn't open 'em on Sunday despite the crowds ... but the lifts weren't yet. Riding the lifts up, we found out that Mineral Basin had also not been open on Sunday - unbelievable. So we hit this early and got some fresh tracks, along with a few others places in the trees.
After skiing all that out, we broke for lunch ... and then hit the far right side where the lower part was now open. Although it took a two-lift loop to ski this, it was totally worth it. In addition to the 16" of snow they had gotten the previous day, the winds had been 50 MPH overnight ... so it was two feet deep in places. Kurt had to catch a flight back up to Seattle, so we were only able to ski until 3:00 ... but once again, the best run of the day was the last one - Snowbird, Utah treated us right ... as it has done before - watch cool movies from previous years.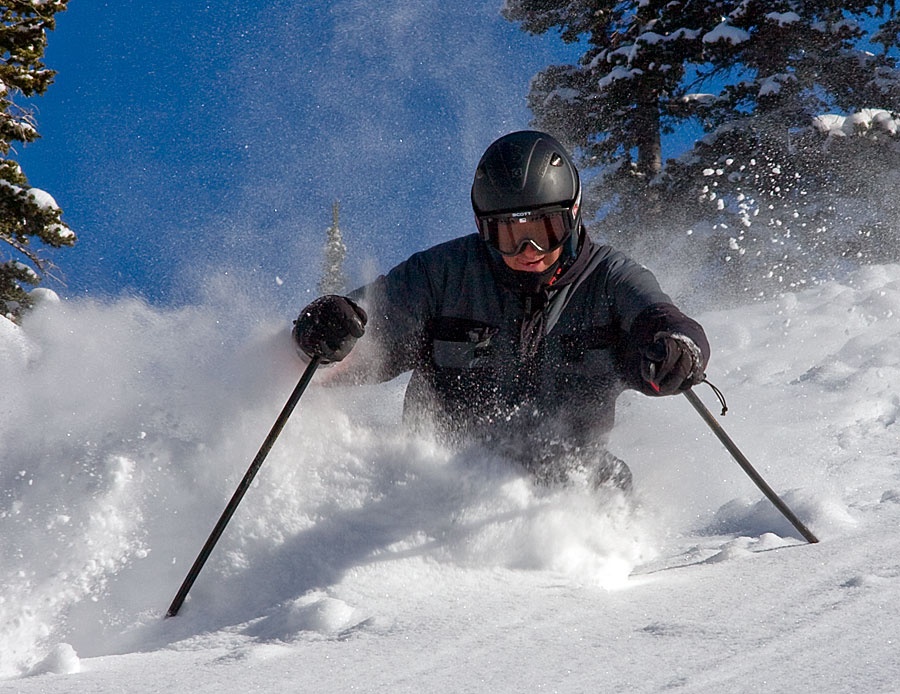 Kris starts a pole plant in the deep powdery trees at Snowbird, Utah ...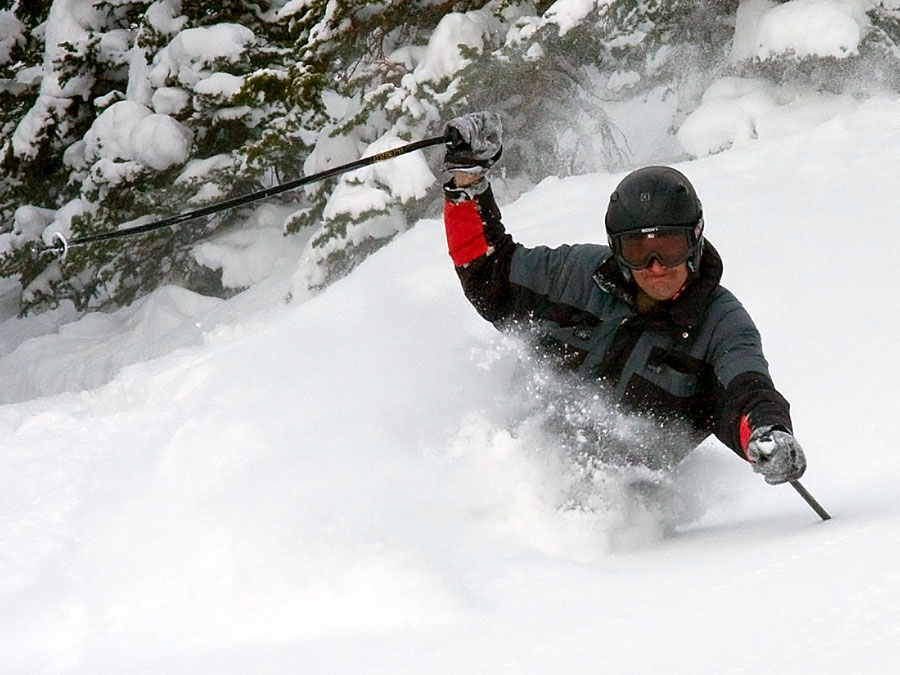 Yes, Lower Tiger Tail it was pretty darn deep!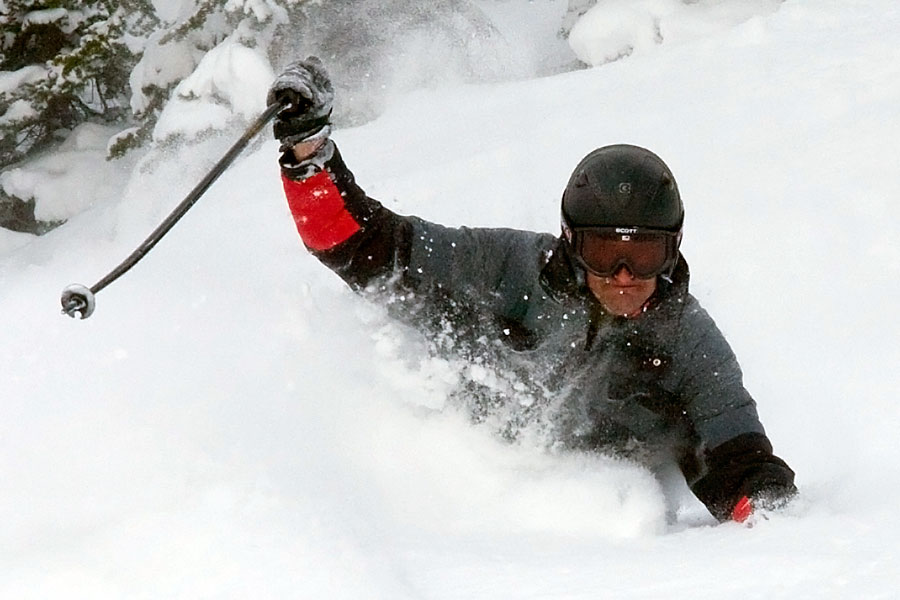 Kurt says "be there next time Brother Myke!"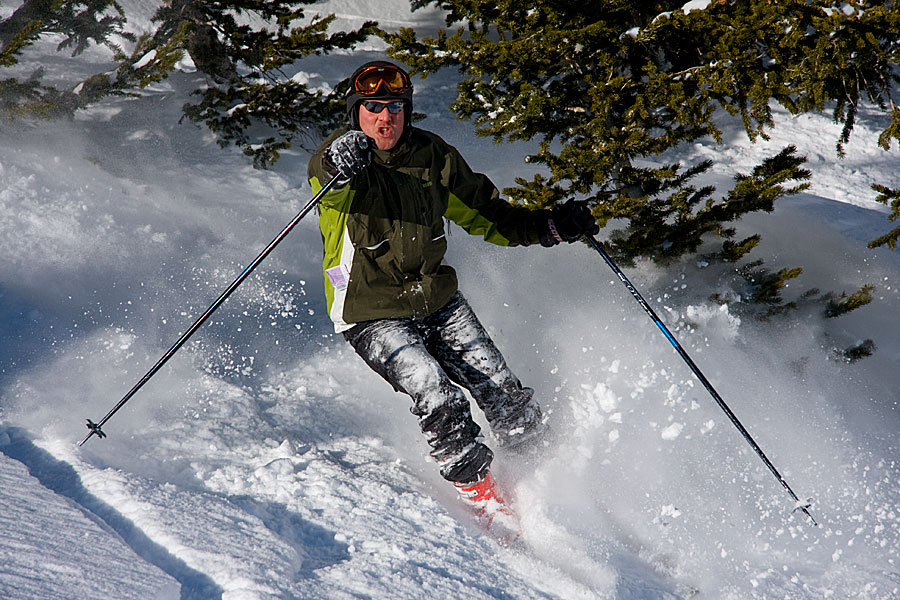 Skiing powder at Snowbird, Utah - YEA BABY!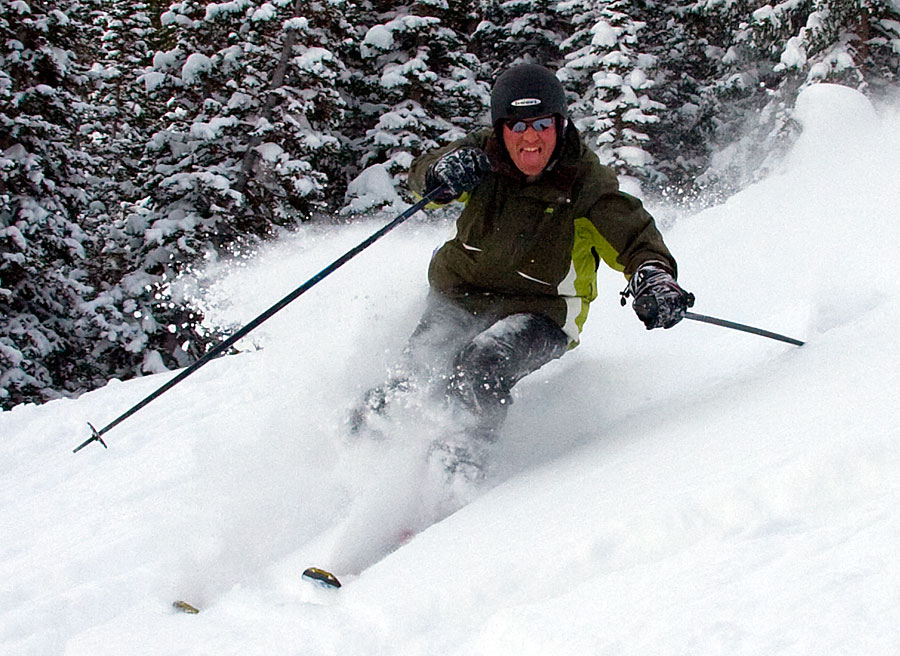 Catching a bit of air with a nice soft landing - previous frame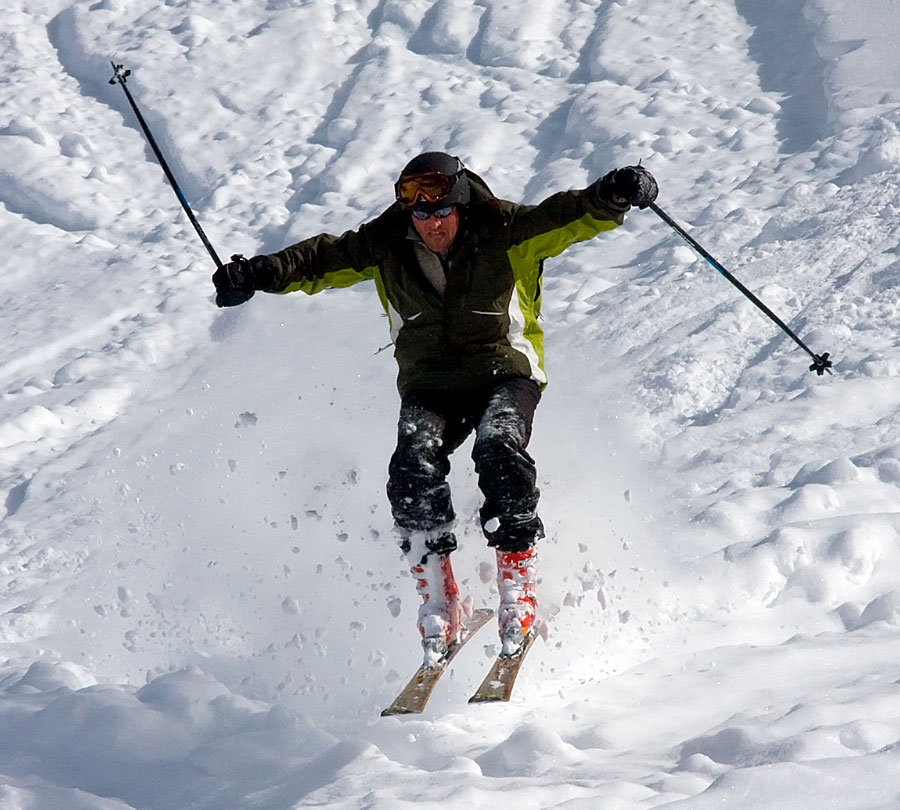 Kurt rip its up in Mineral Basin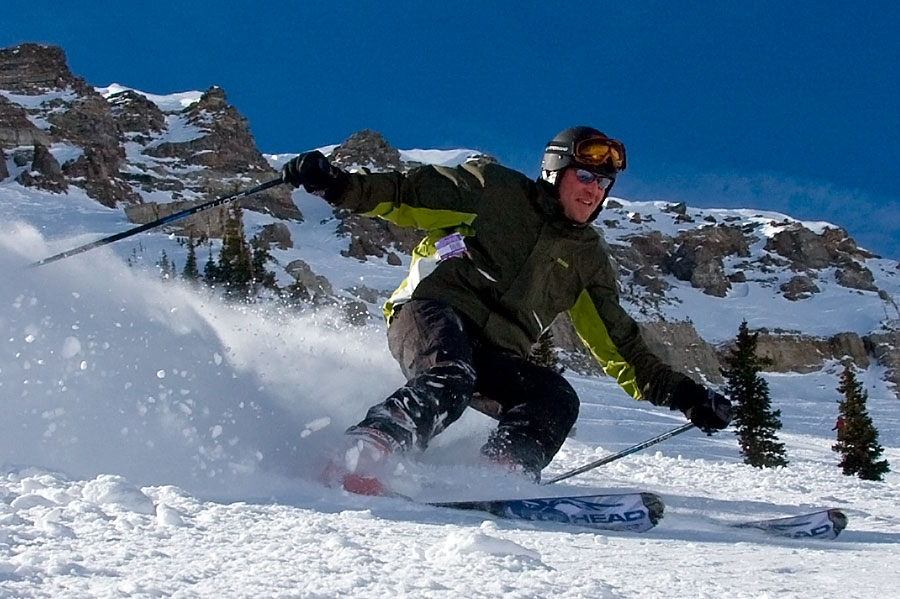 Kris doing the same - watch hilarious video (download takes a while since 75 MBytes)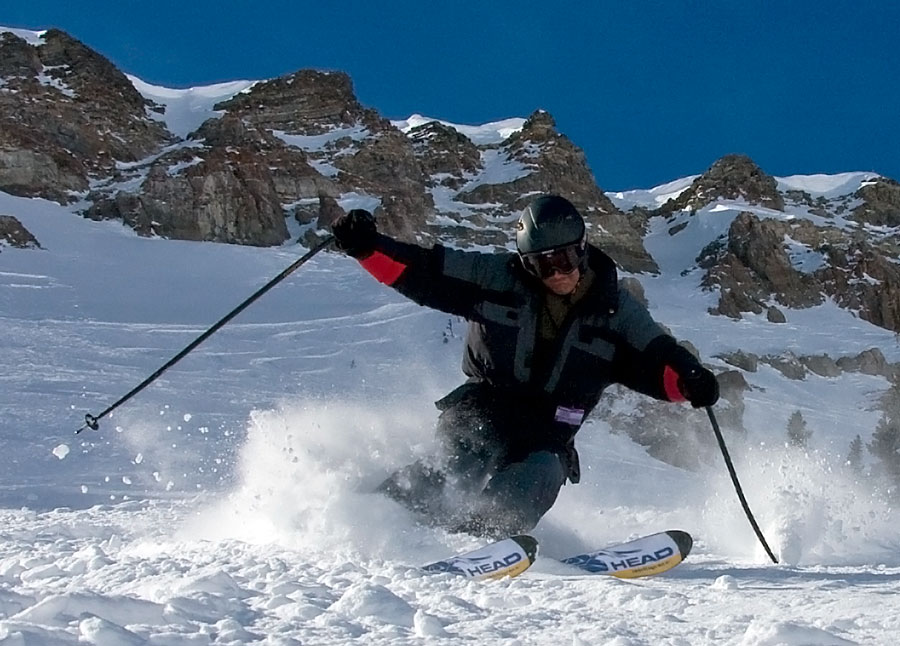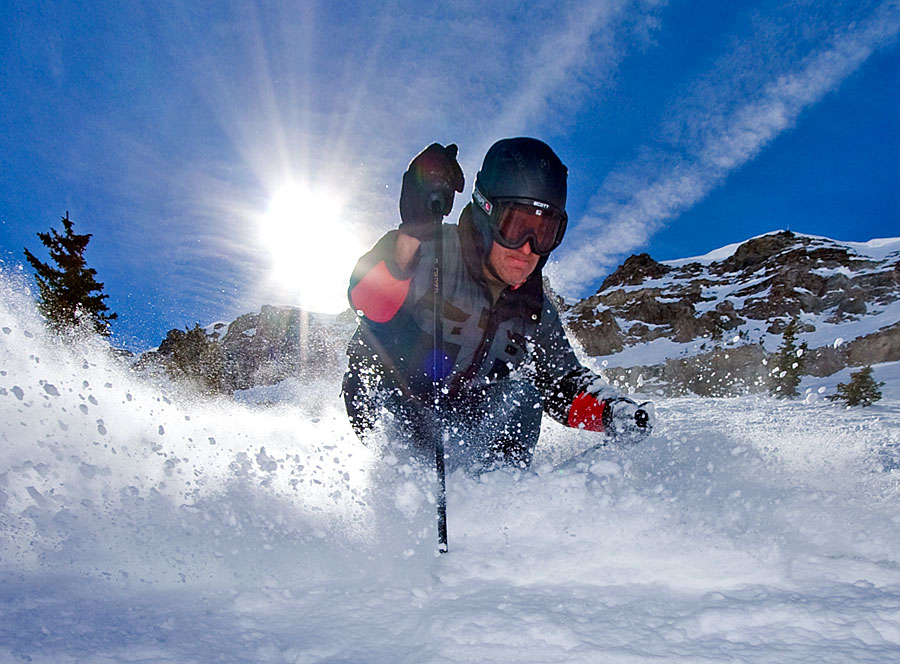 An "ultra-wide" shot of Kurt with backlit from the Sun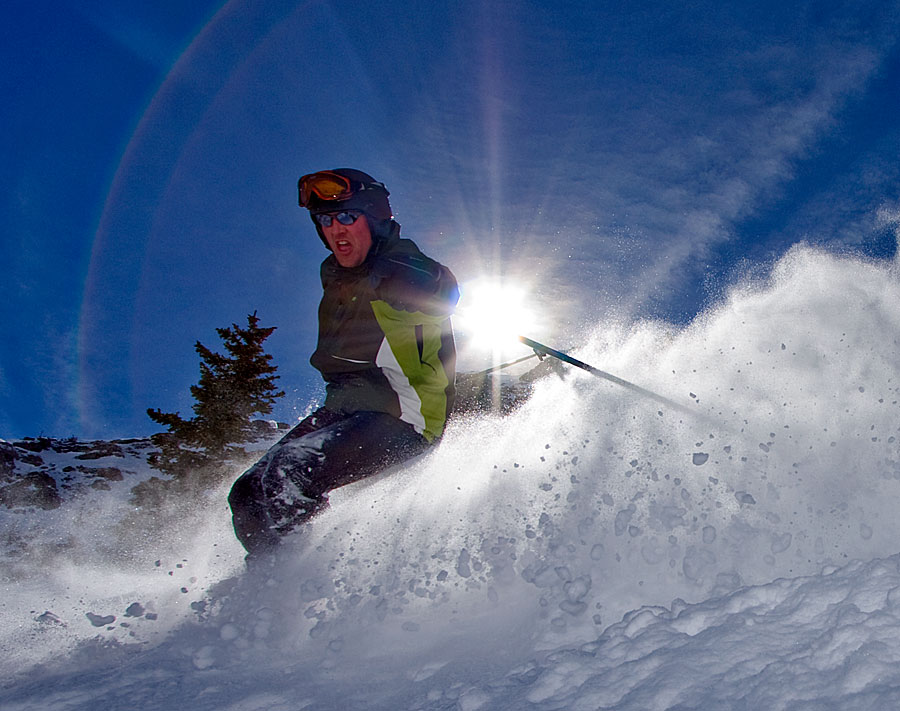 Packed in like Sardines on the Snowbird Tram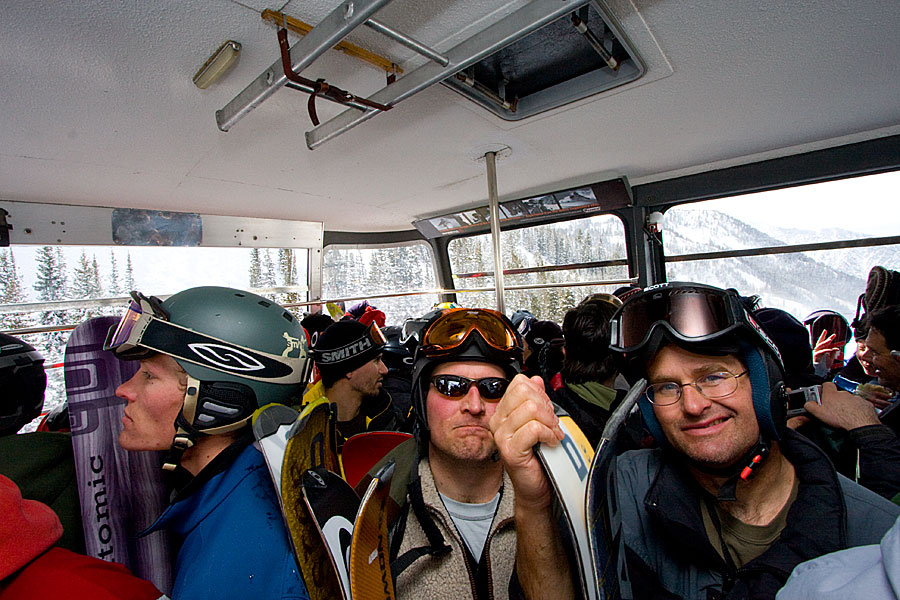 Bro's on Top of the Tram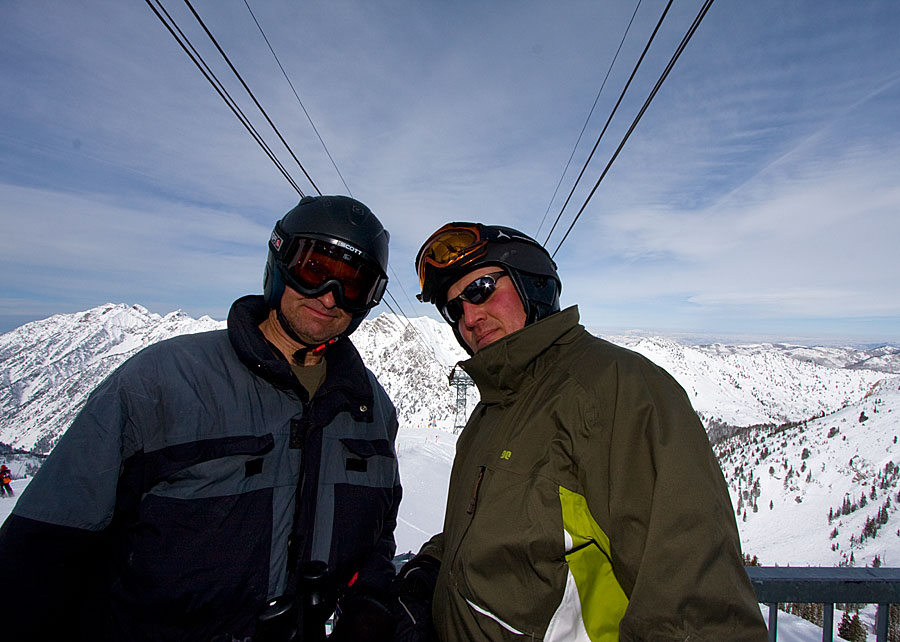 "Damn, that Cameraman is everywhere!"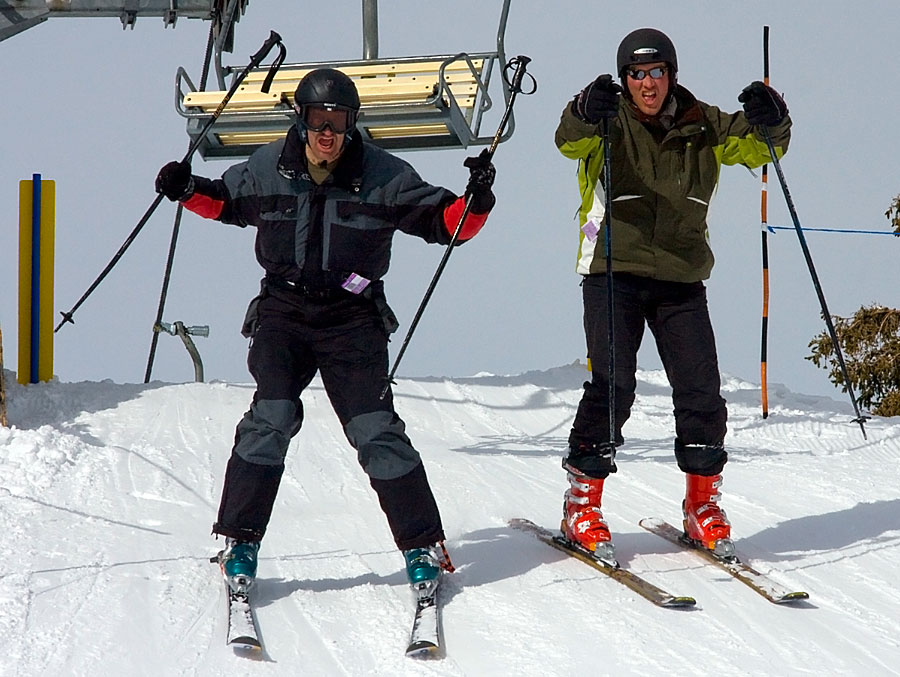 Wide-angle view of Kris skiing the powder in the trees at Snowbird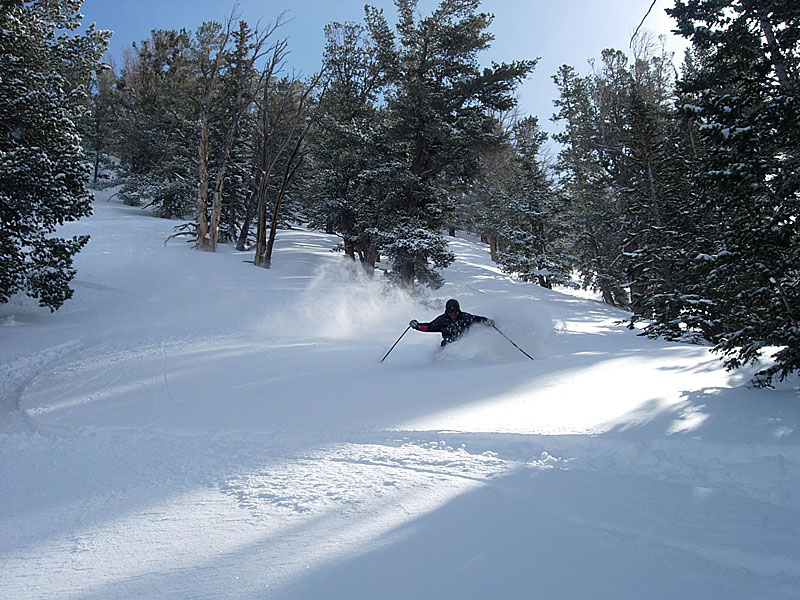 Back to main
Skiing page
and/or
other Utah Ski resorts.