My brother Kris lives in Salt Lake City, and so he is less than an hours drive from numerous nearby ski areas including Solitude, Utah. My brother Kurt was in town for business the first weekend of March/2008, so I flew in to join the crew. Unfortunately, my other brother Myke was in Japan and missed some good snow. A storm had come in Saturday afternoon, but then the mountains were visible that evening, with the forecasts saying a couple of inches of snow. But the next morning, we were very pleasantly surprised that Solitude got 11" of fresh powder. While Alta had more (16"), I suggested we think "Contrarian" and pick a less popular ski area (especially since it was a Sunday) plus Kris knows some good "stashes" at Solitude.
We arrived at the parking lot 15 minutes before the lift opened and went to the far right so we could catch the quad. When they opened the lifts, I don't think I have ever seen more aggressive lift line behavior as everyone wanted to get first tracks - fortunately, some really big dude from the single line joined our threesome, and we were on the 20th chair or so. The snow was darn sweet as we skied that run several times.
As we were coming up the chair, we saw the back-side get opened up - SWEET - so we got several more nice powder runs back there. We then headed over to Honeycomb Canyon which requires a bit of a traverse, plus a three-lift loop, but we got several nice pow-pow runs in - Honeycomb was big! We were one of the last to enter the Canyon before it closed and believe it or not, the last run of the day was probably the deepest and best. So we finally stopped skiing at 3:30 after going non-stop since 9:00AM. We were all probably slightly dehydrated since we didn't want to stop for water ... so the beers at the end of the day were awesome ... as were Kris' world-famous Nachos that night. The next day we skied Snowbird, Utah!
We got lucky again next year and skied Solitude in 2009 with 26" of fresh powder. And the next day, we went heli-skiing! ;-)
Watch Kris poach Kurt's powder line - dirtbag!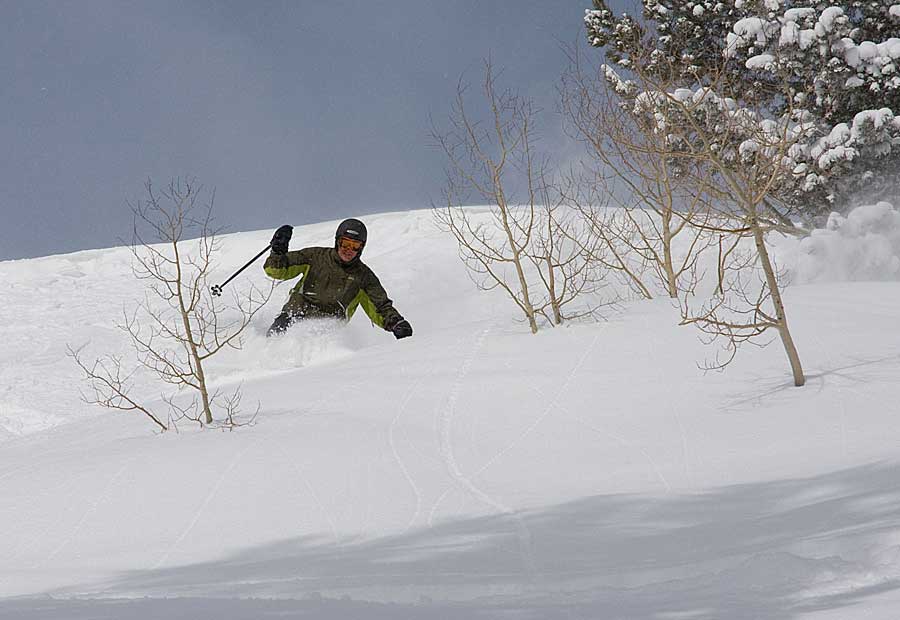 Kris sporting a powder beard due to recent faceshot!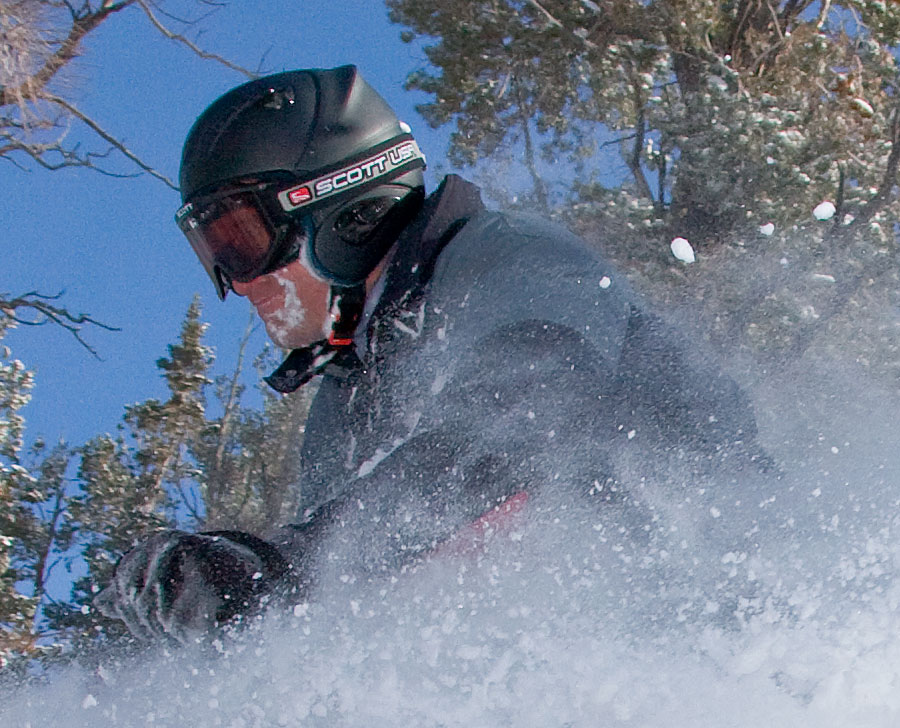 Kurt whoops it up in the Solitude powder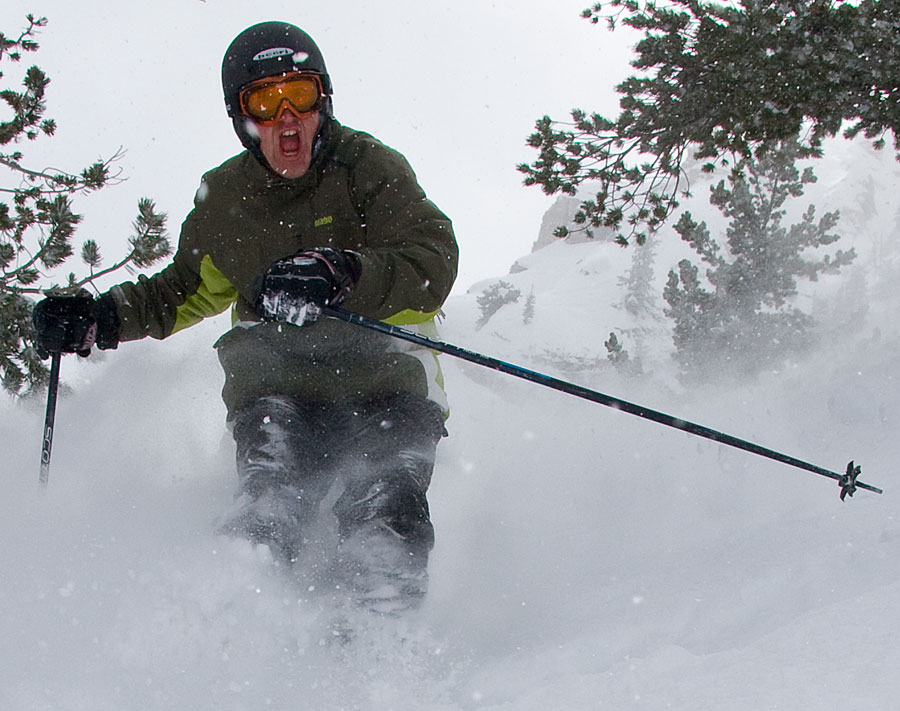 Kurt enjoying (or taking?) a Powder Dump ... ;-)
Kris busting off a cornice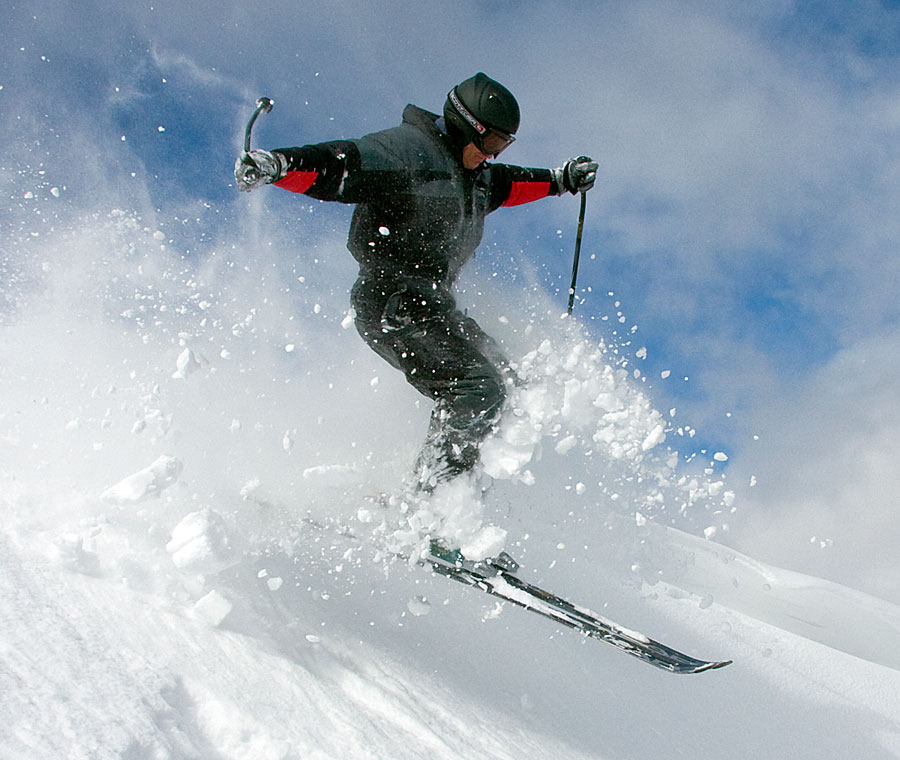 Alek carves a turn in the Solitude Pow-Pow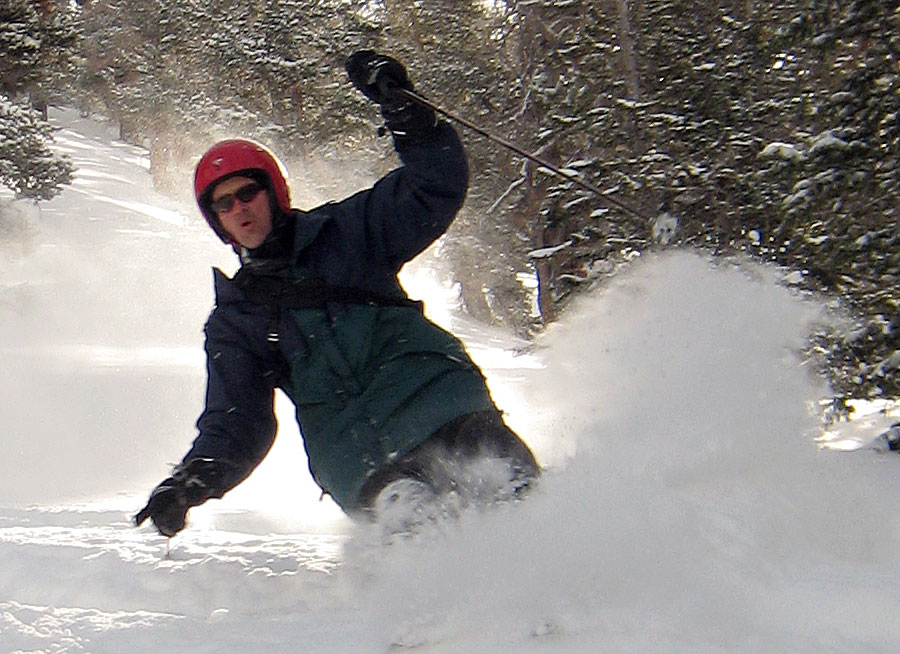 Beers tasted great after no liquid and non-stop hard skiing all day since 9:00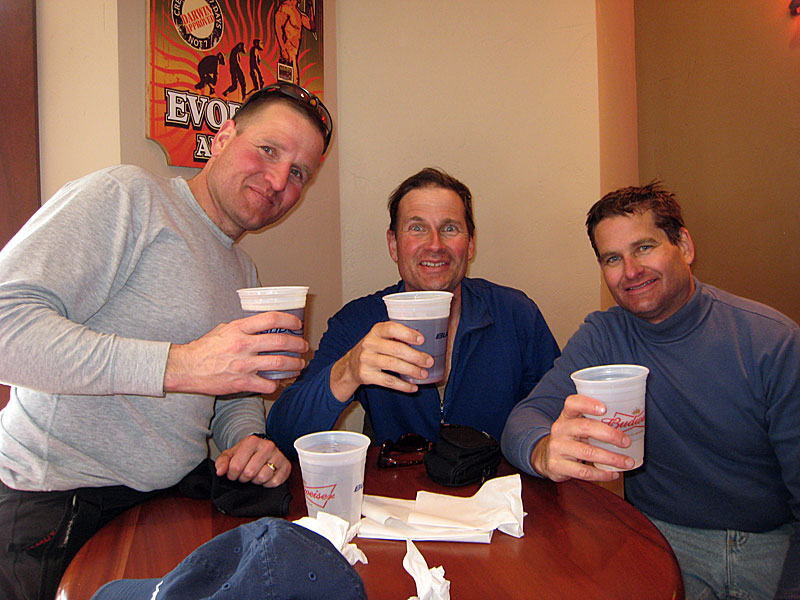 Kris' world-famous Nachos after a great day of skiing Solitude Utah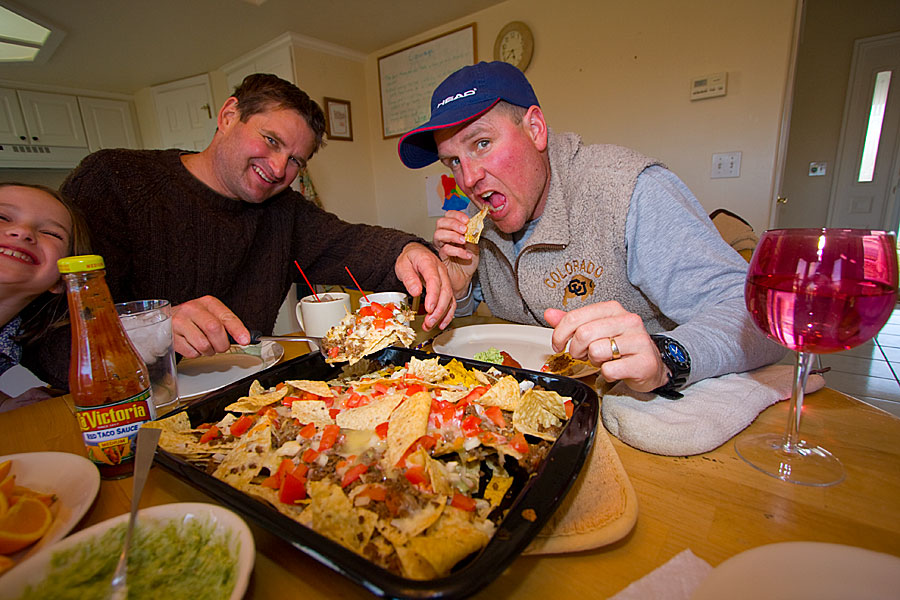 Back to main
Skiing page
and/or
other Utah Ski resorts.