180° Panoramic of Kailua Beach, Hawaii
One of the best parts about Kailua Beach, Hawaii are the awesome sunrises. The picture below is from seven images stitched together - note that since this is a 180° panorama, some distortion is unavoidable when projected on a two dimensional plane. View the resulting 30+ Megapixel images stitched
spherically
and
cylindrically
- an
"Easter Egg"
was added in the later! ;-)
Mouseover sunrise picture to see spherical compared to cylinderical stitch

- which looks better?

Another sunrise panoramic from 9 vertical images stiched together - standing next to deck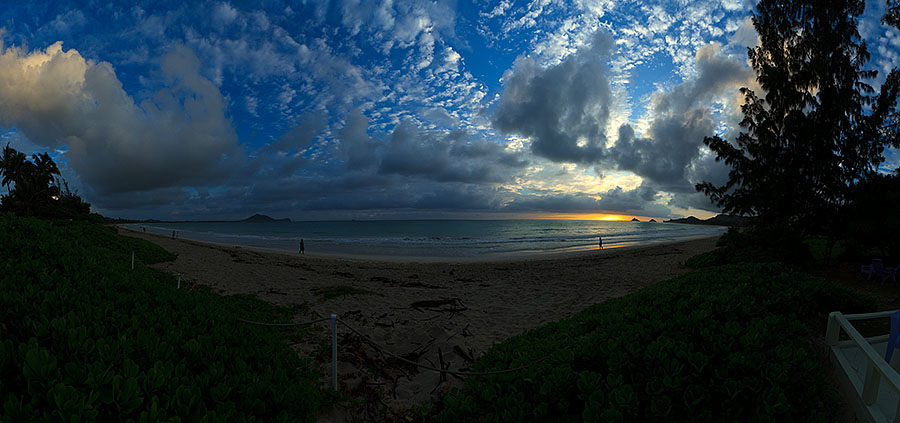 Single frame image of the sunrise taken several minutes earlier but exposed lighter
Note: These pictures were actually taken ~15 minutes after sunrise since there were some dense clouds right on the horizon.
BTW, the "Obama House" is at the North end of the beach a little over a mile walk away.