1998 Subaru Outback with Colorado 14'ers Mountains
My brother Myke (he's in the car) and I had camped out a meadow just East of Buena Vista, Colorado and here's what the Collegiate Peaks 14'ers look like in the morning as the sun rises on them - quite stunning and the picture doesn't do it justice. We climbed Mt. Princeton (which is in the middle) later that day.
BTW, most folks most people camp out in the KOA campground that is way below us ... so they don't have the "across the valley" stunning view that we had; nor do they have the privacy and solitude that this meadow offers. My 4WD 1998 Subaru Outback station wagon had no problem rally'ing off-road to this campsite and the hiking trailhead later in the day. If you enjoy Colorado 14'ers, check out the Longs Peak climbing saga and I even have a few pictures from Mt. Rainier in Washington State.
1998 Subaru Outback - taken with a telephoto lens showing the Collegiate Peaks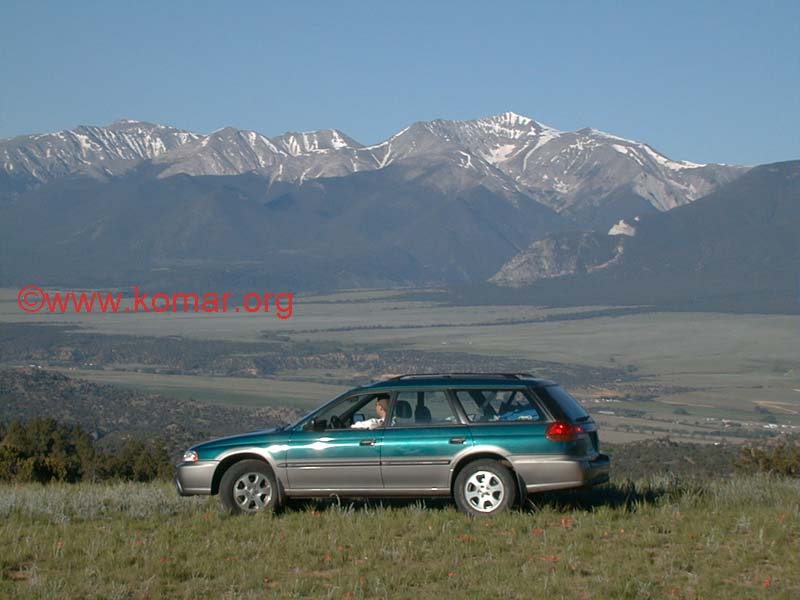 Same viewpoint of our 2018 Subaru Outback - taken with iPhone wide-angle lens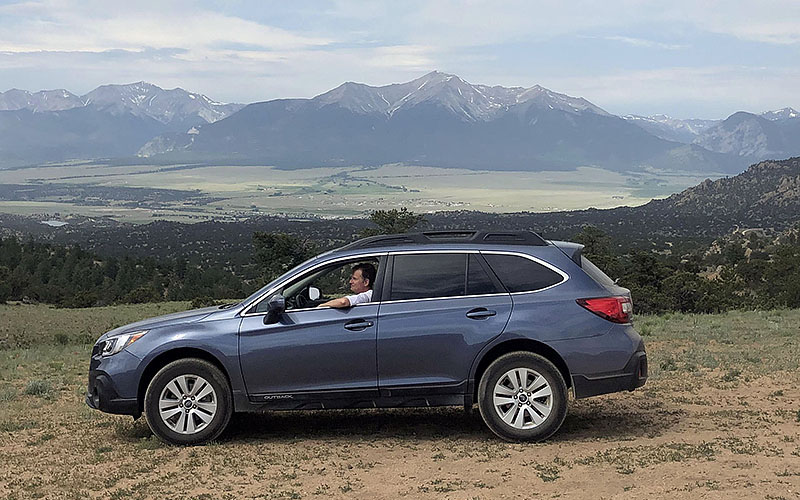 It finally reached 100,000 miles on October 11th, 2011 -
mouseover to see focus on steering wheel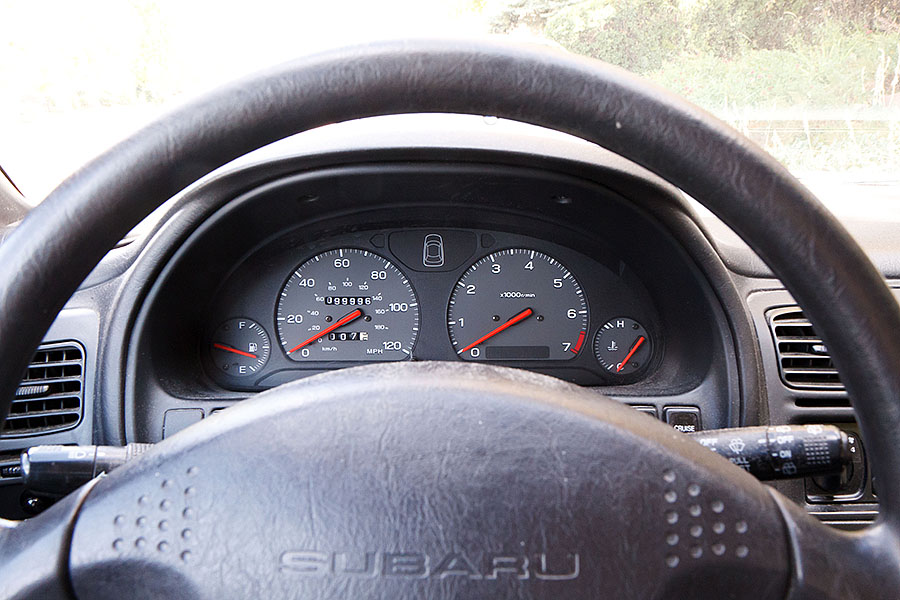 Indicator lights ON as we hit 99,999 miles with tripometer set to match rollover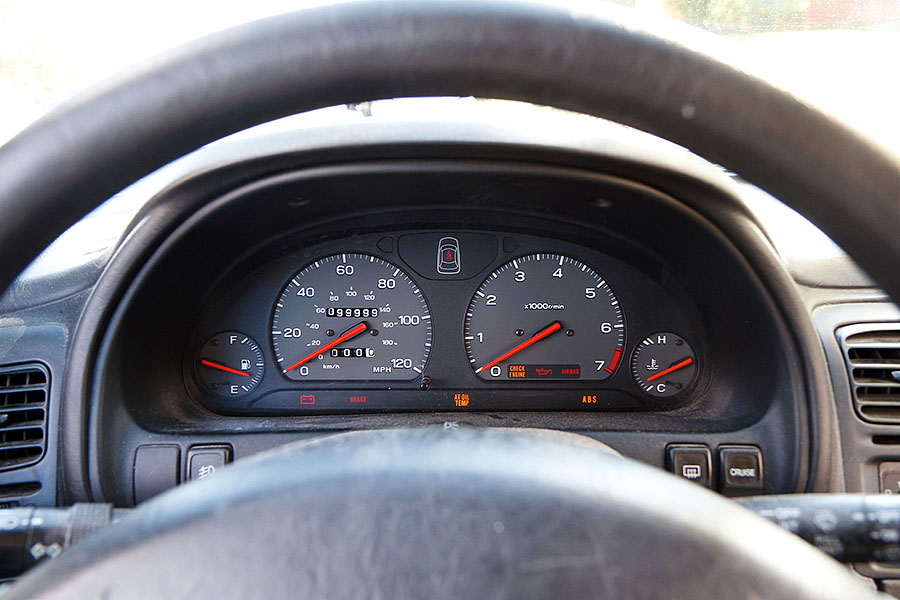 1998 Subaru Outback clicks over 100,000 miles as I pick up kids from school
Use the controls to play, step, pause, slow-down, and/or speed-up the animation.
| | | | | |
| --- | --- | --- | --- | --- |
| | | Frame Rate | | ... loading images ... |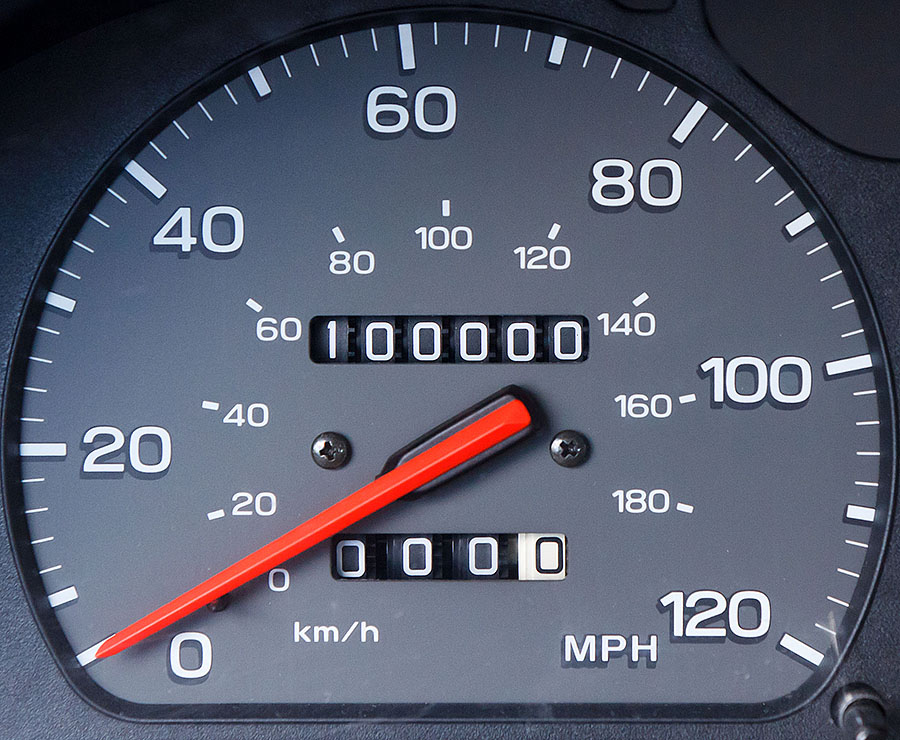 It hit all ONE's on January 6th, 2015 while turning left from Arapahoe onto Foothills Freeway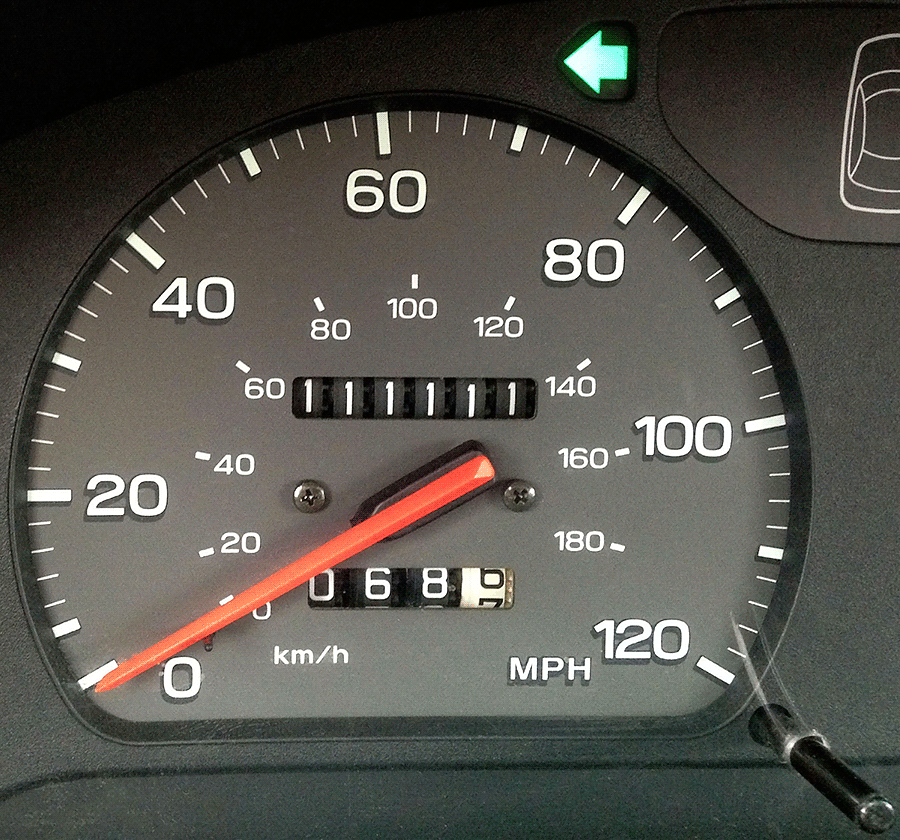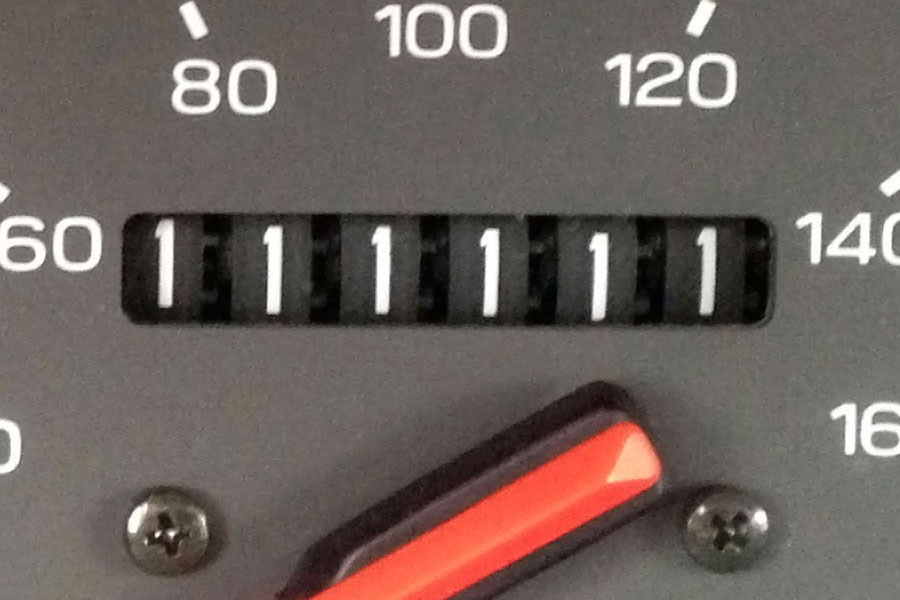 A nice symmetric odometer reading on January 12th, 2017 captured while at a stop light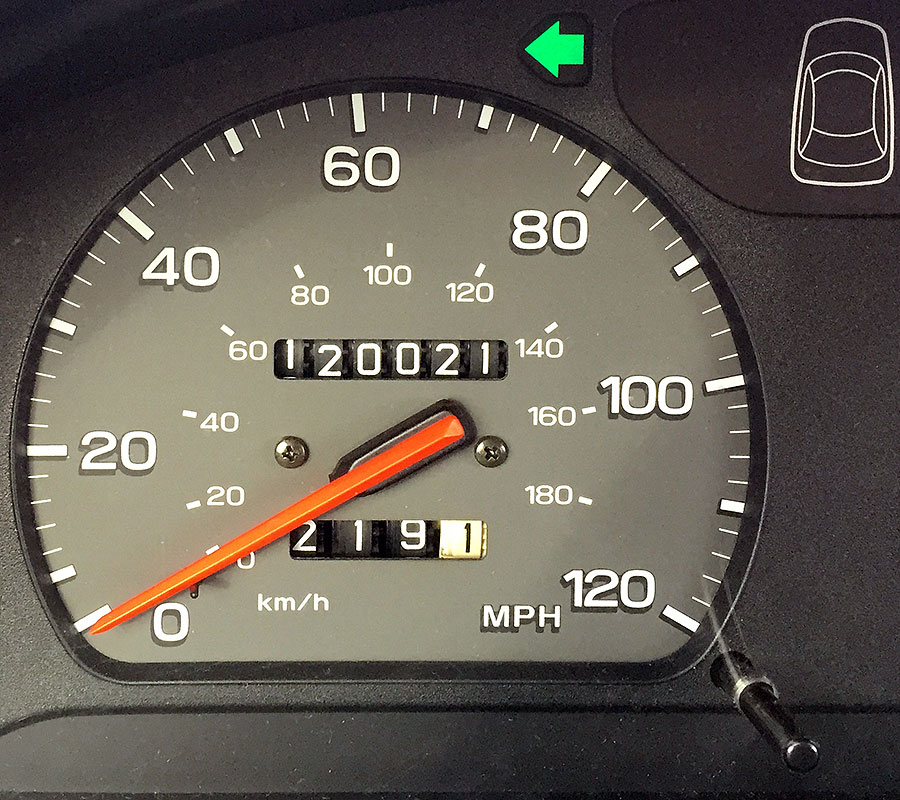 As of 2017, it continues to run great (even with my 16 year old son trashing driving it) and requires minimal work - here's the maintenance log.
Service videos: 2018_04_10 - 2019_09_03 - 2021_02_02 - 2022_04_19
Kyle still driving it with almost 150,000 miles in 2022!


Here's some info about our 2018 Subaru Outback! ;-)


Back to Car tales - © 1997-2022 www.komar.org - Alek Komarnitsky