Wendy's Surprise 40th Birthday Party
My lovely wife Wendy organized a great 40th birthday party for me in July/2003. She turned 40 in December/2004. She was on an African Safari the first two weeks of December with friend Nancy and some elephants so I had to watch the kids. And then I got worldwide attention for my christmas lights ... so things were a bit busy for me ... but the biggest accomplishment was throwing a SURPRISE 40th birthday party for Wendy with lots of assistance from Nancy who hosted it at her house.

Wendy has travelled all over the world, including all 7 continents, so I figured a world theme was in order with food and wine from everywhere; although wine from Antarctica wasn't available, so I substituted with ice. The cake also had a world imprint as can be seen below ("coolest cake we've done") and there was continuous slide show of Wendy's life on the big screen, which (less than an hour after her arrival) included pictures of her walking into the party surprised. She thought she was going to a quiet book club gathering, but this was a lot better! ;-)
Wendy walks into her surprise birthday party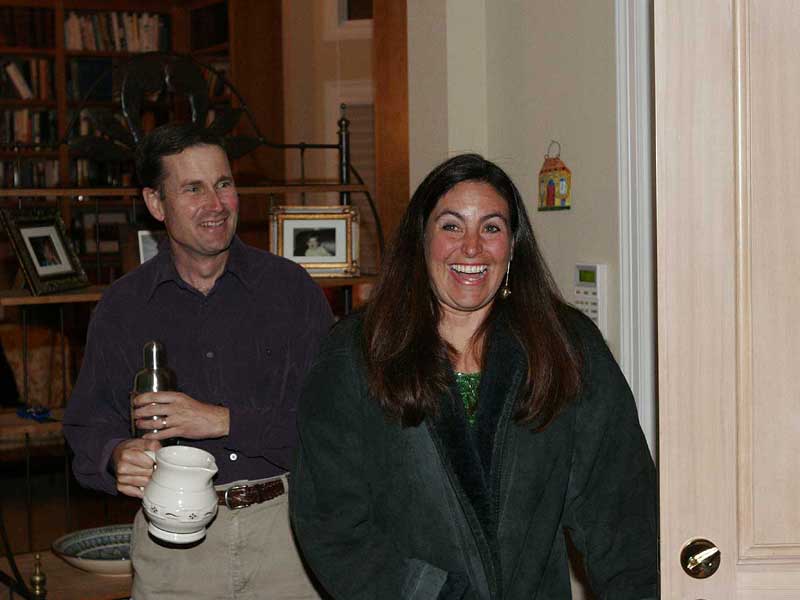 Wendy's friend Nancy liked the surprise too!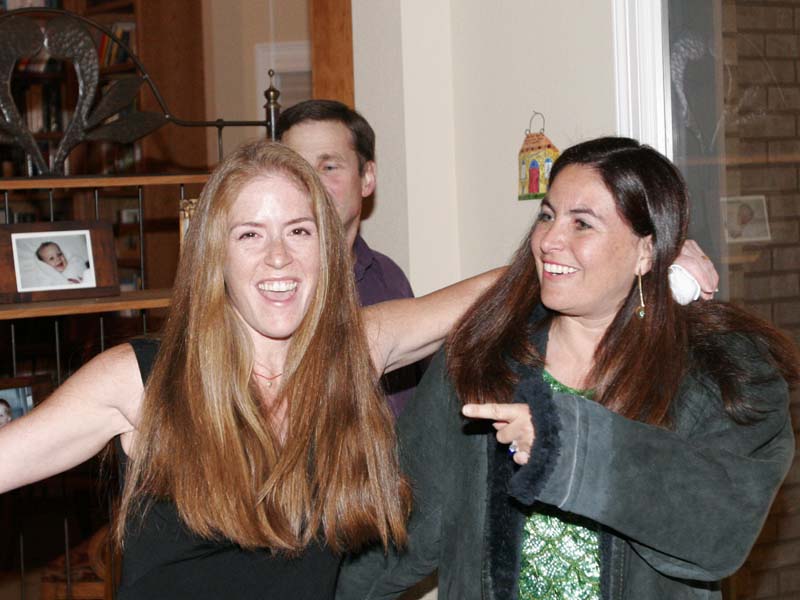 The "world" birthday cake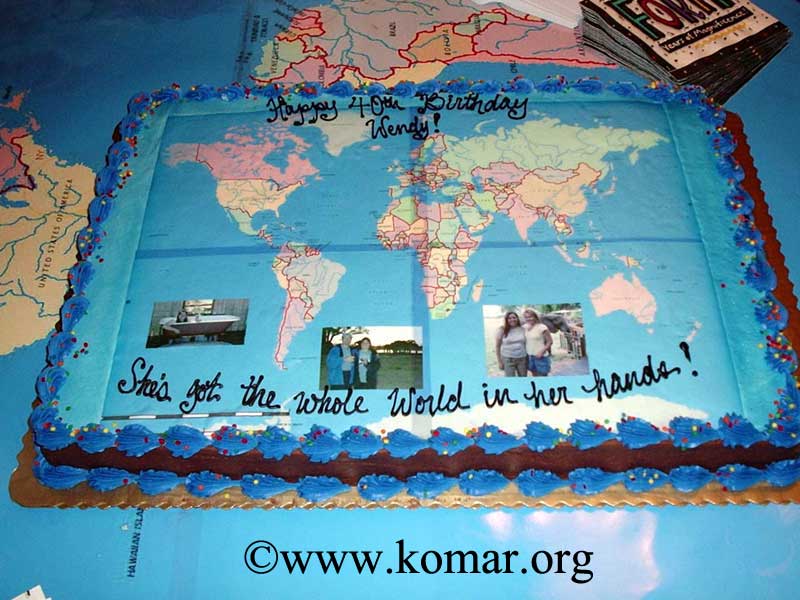 Nathab Gang in front of one of the World Maps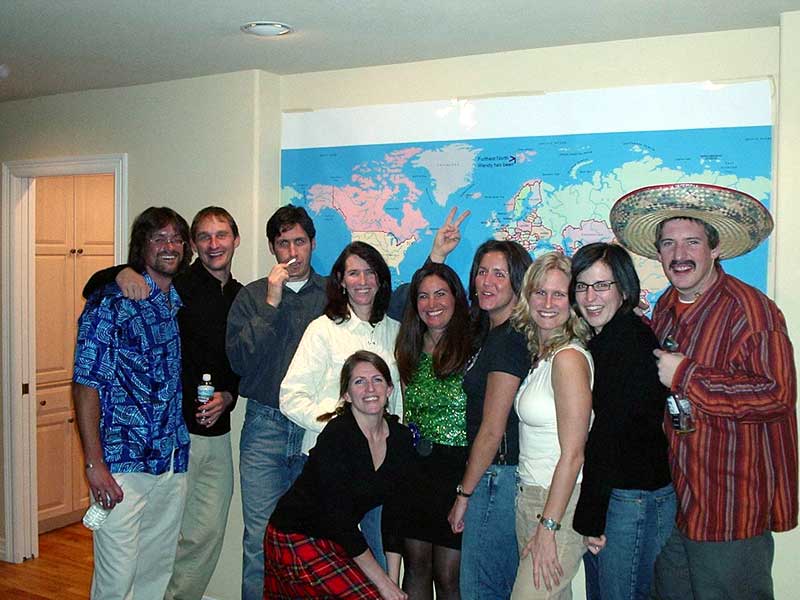 Wendy a bit overcome with emotion with me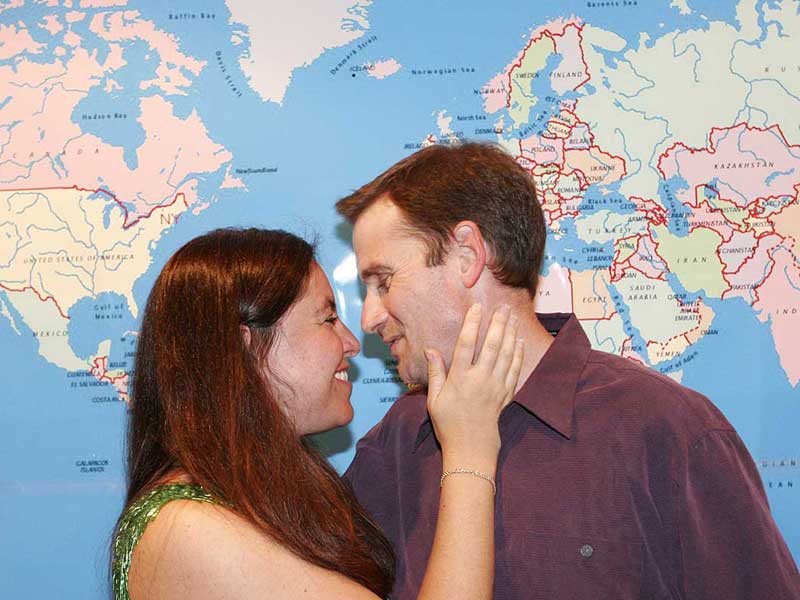 Food and Wine from the America's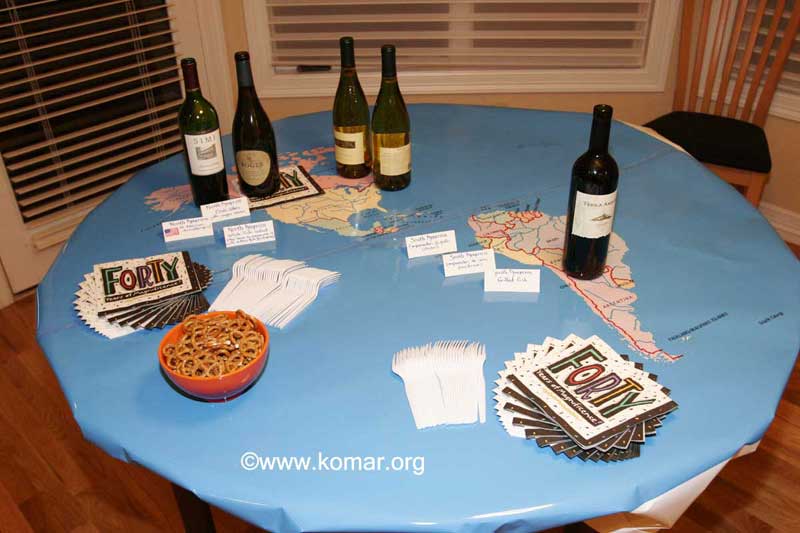 And all 7 continents including Antarctica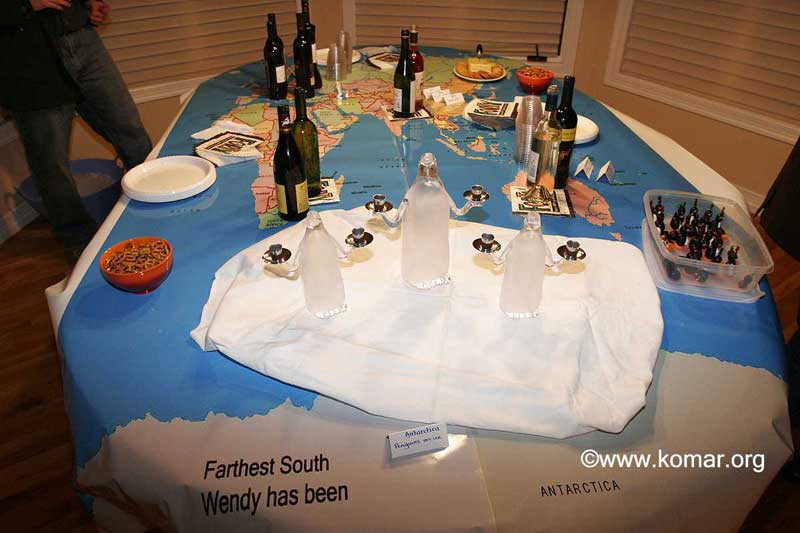 Wendy enjoyed her surprise 40th birthday party, and it was a pleasure and an honor to put it together for her.
Check out her 50th birthday party at the Tennessee Pass Yurts in 2014!