Wendy's 50th Birthday - what a GREAT time!!!
Love, love love, that is how I would describe my week of celebration with my best friends for my 50th birthday.
The festivities started on Thursday, December 11, 2014 when Nancy and Rochelle came out from the east coast to spend two days in Frisco, Colorado. The next day, it was like a spring day when Nancy and I skied at Copper Mountain under blue skies and warm temperatures with lots of snow. On Saturday, nineteen ladies (Beth was a casualty to the stomach flu) went up to Tennessee Pass Nordic Center, Cookhouse, & Sleep Yurts for cross country skiing, snow shoeing and snow biking. After some wine and cheese in the yurts we had a lovely gourmet dinner followed by a huge slumber party complete with the singing of camp songs. Thank you so much everyone for being a part of my life and for making turning fifty a blast!
Wendy and the ladies!
Michele Liefer, Eliana Schioetto, Dawn Anderson, Nancy Tuckman, Debbie Brinley, Wendy Bigelson, Nancy Davis,
Julie Gelderloos,

Birthday Girl Wendy, Donna Majcen, Patricia Nilan, Kerry Carlson, Carol Monaco, Michele Voecks,

Kerry Mathern,

Nancy Broadfoot, Ursula Scarano, Rochelle Klempner, Bridget Sullivan (Beth Spangler missing)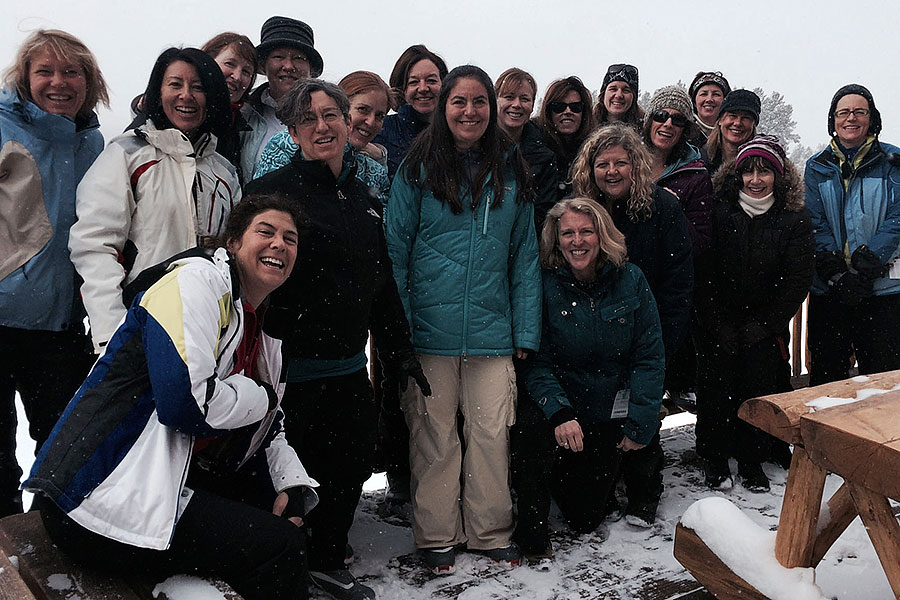 Wendy's friend Nancy (since 1st grade!) ready to hit the slopes at Copper Mountain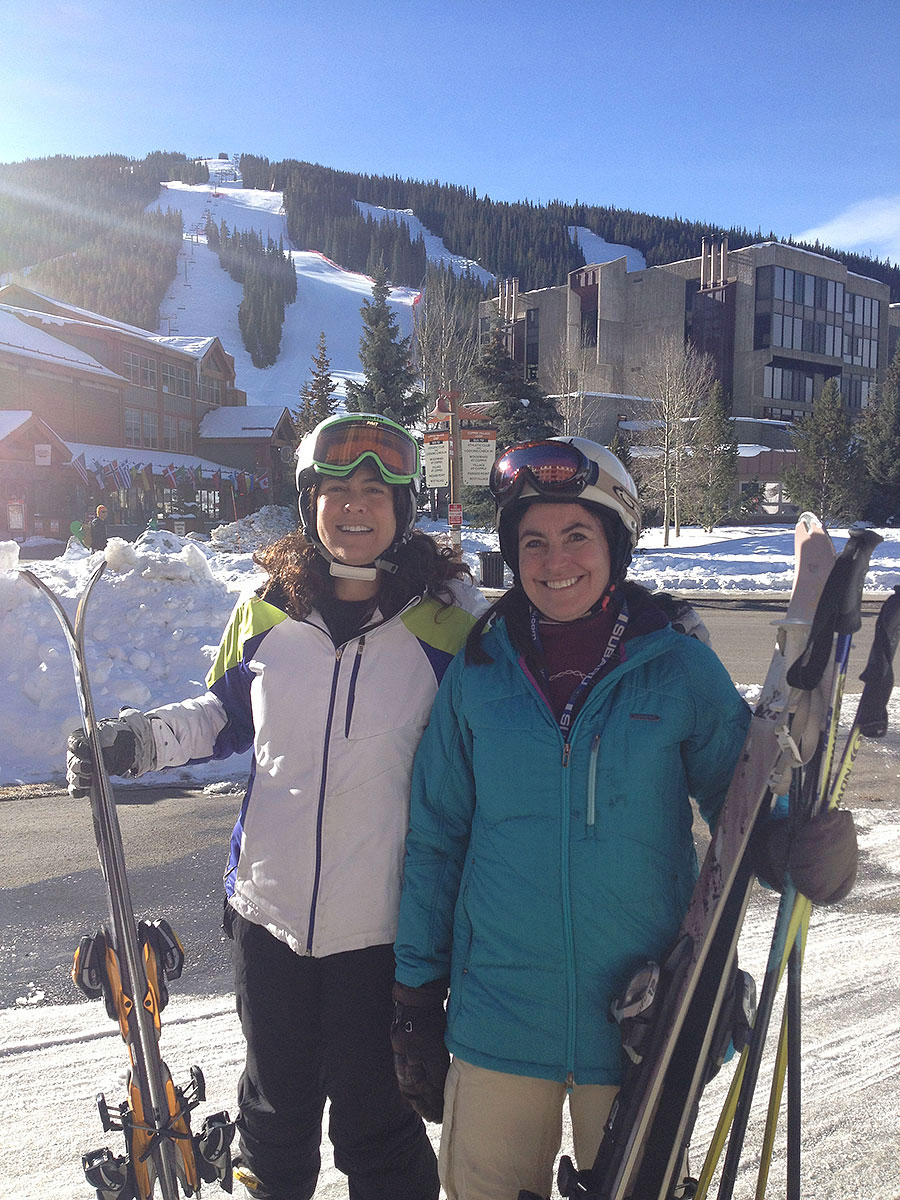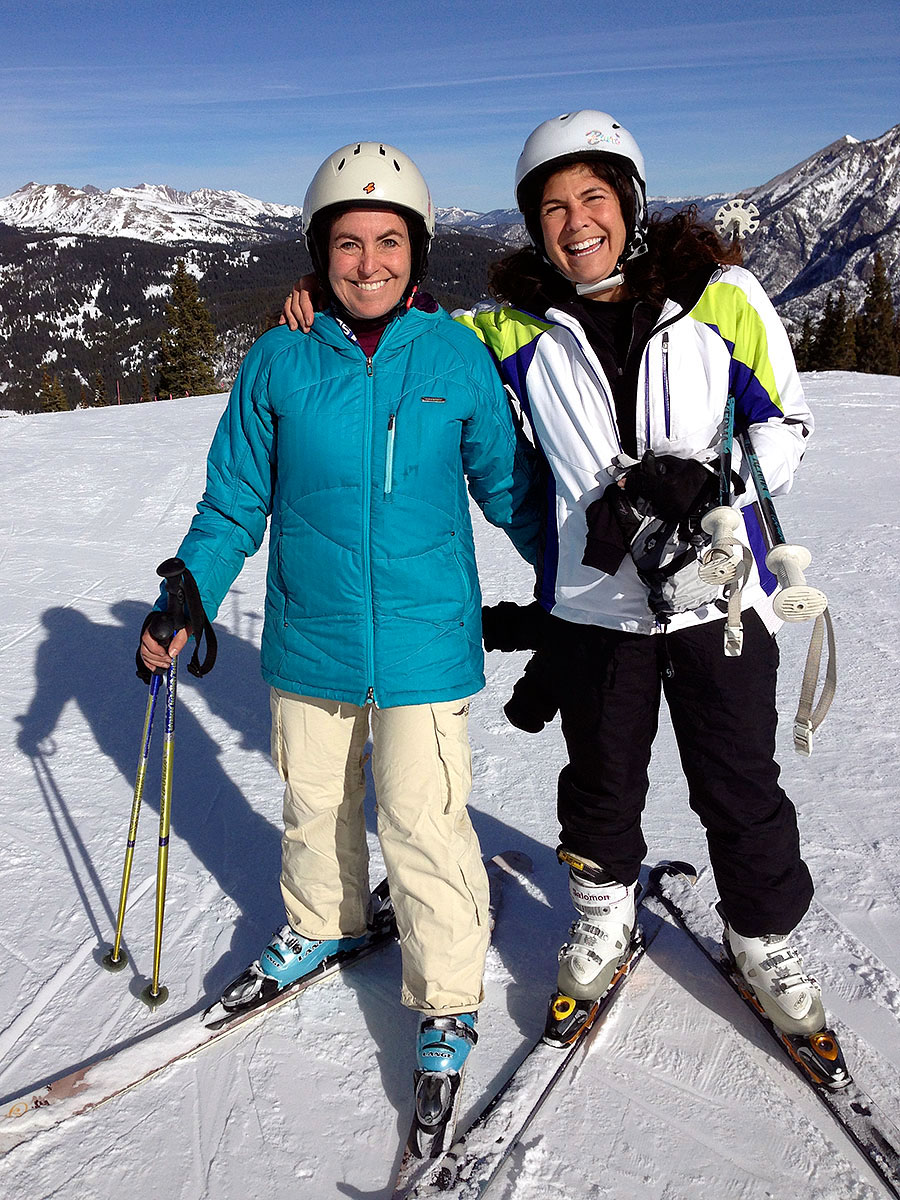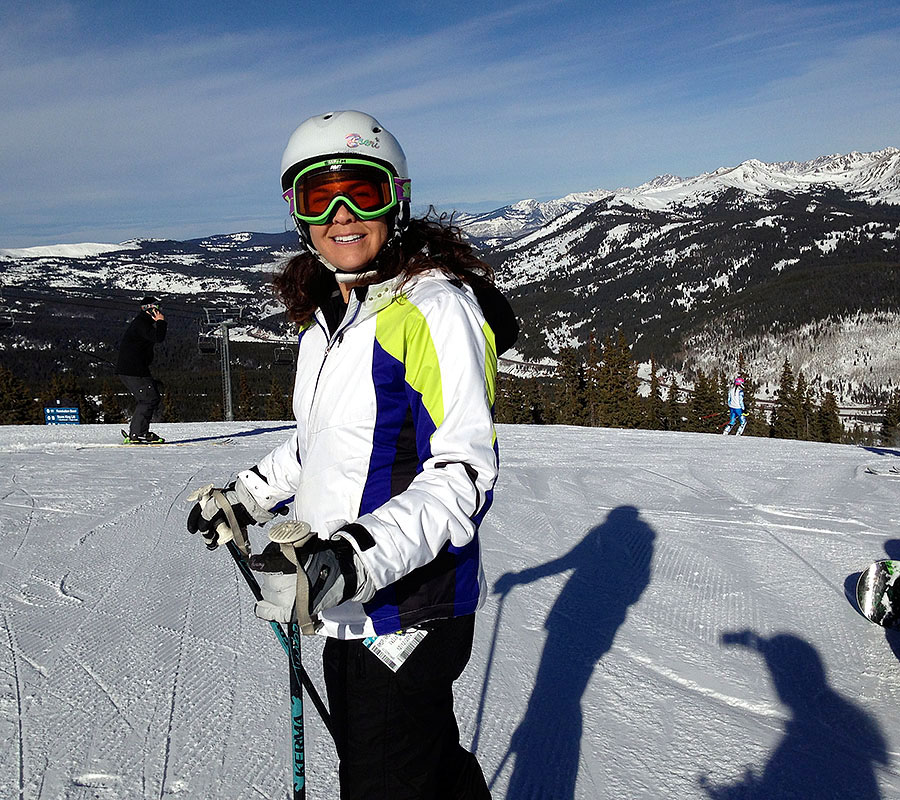 On Saturday, December 13th 2014, we drove to Tennessee Huts with snow-biking as the first activity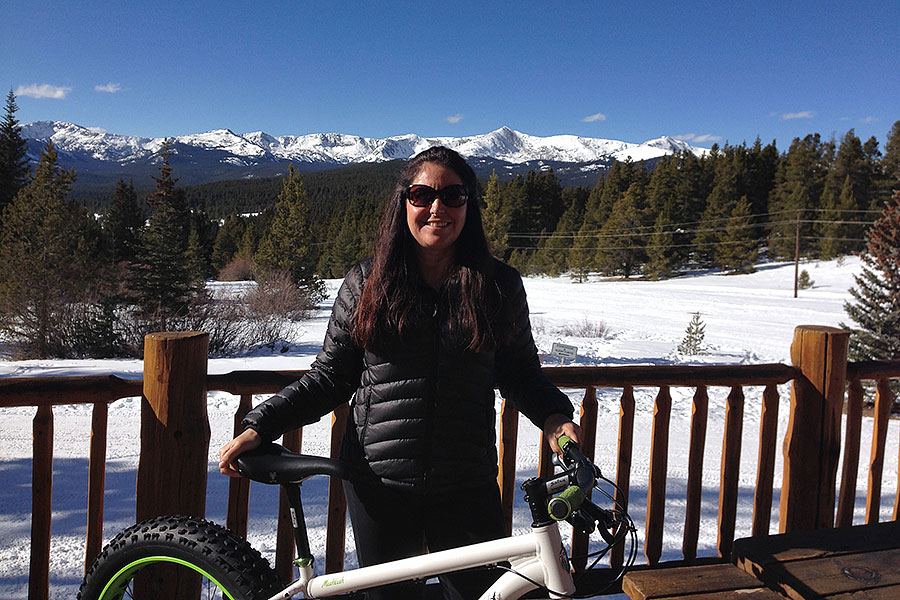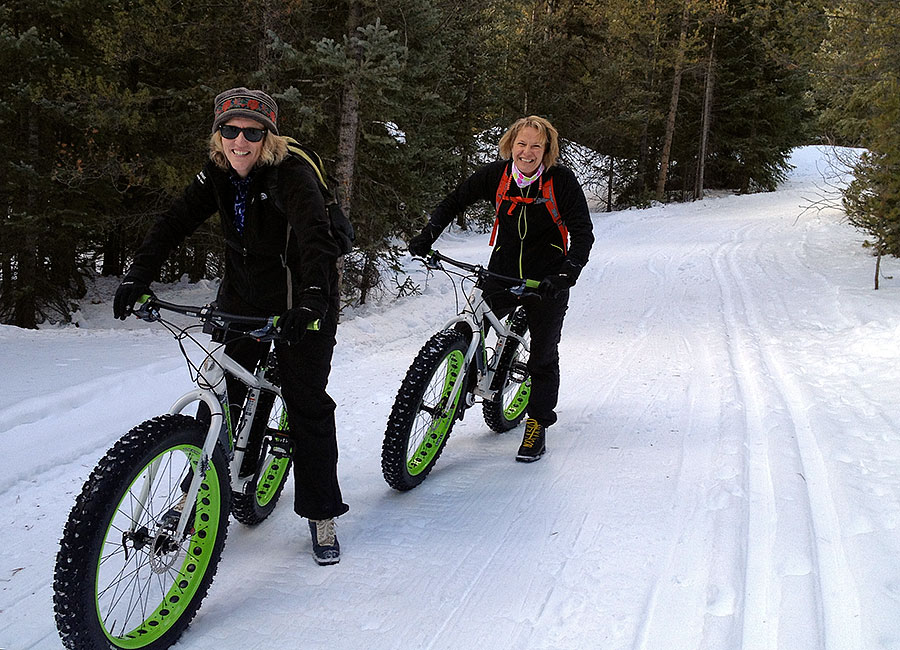 After that, it was time for the ladies to do some cross-country skiing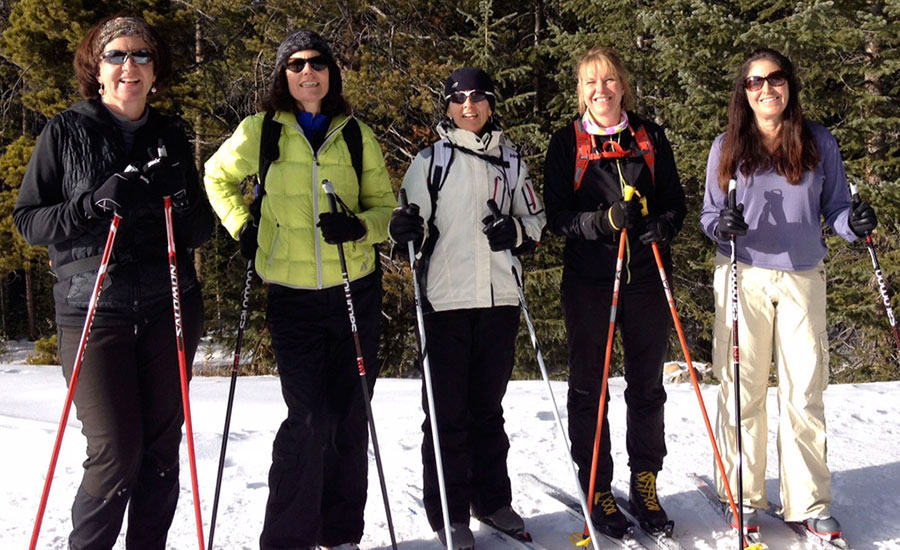 We then cross country skied or snow shoed to the yurts - note the outhouse!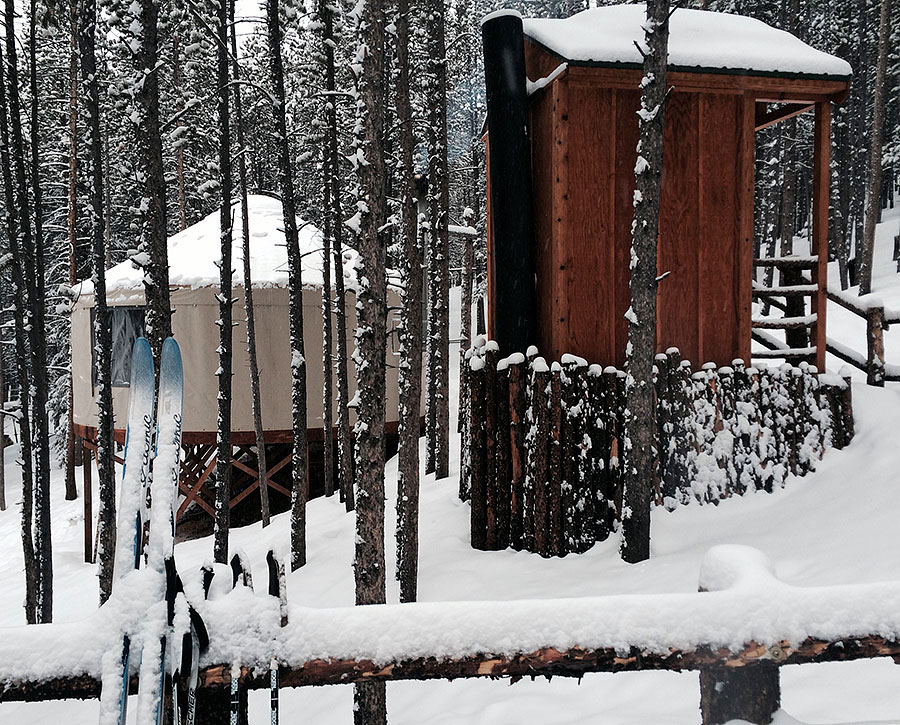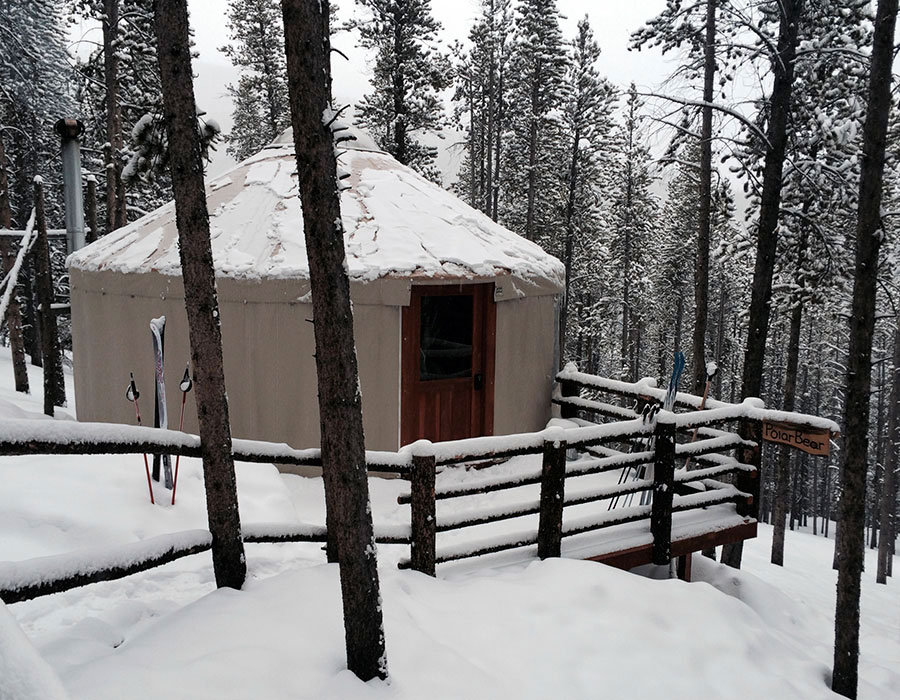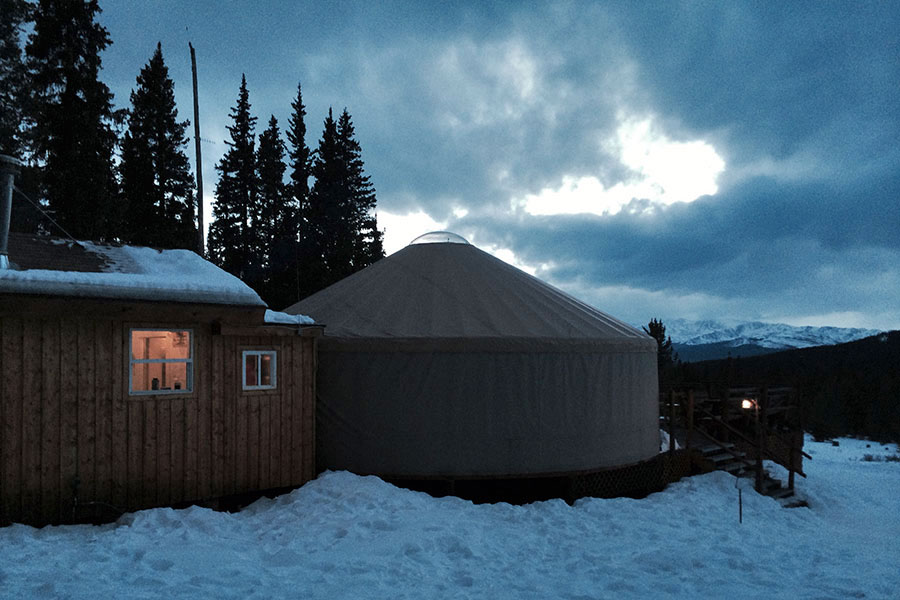 It was then time for a gourmet dinner ... these ladies are serious foodies!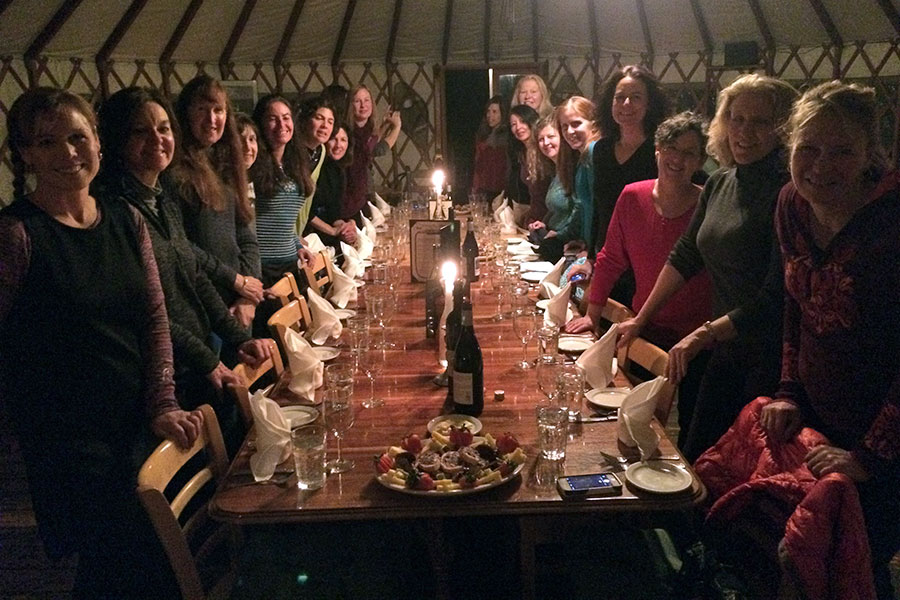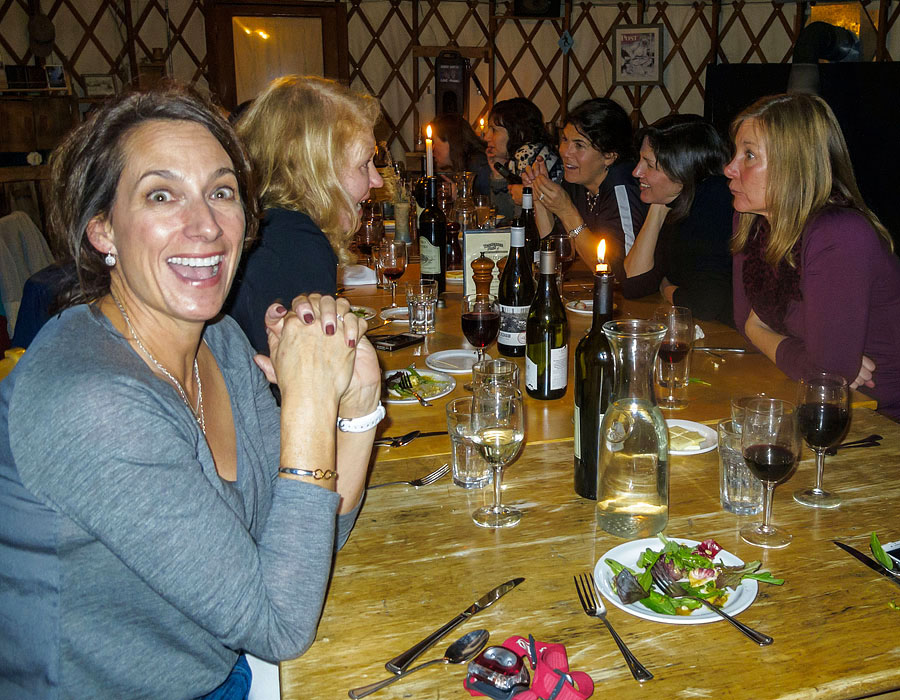 I enjoyed my Elk and wine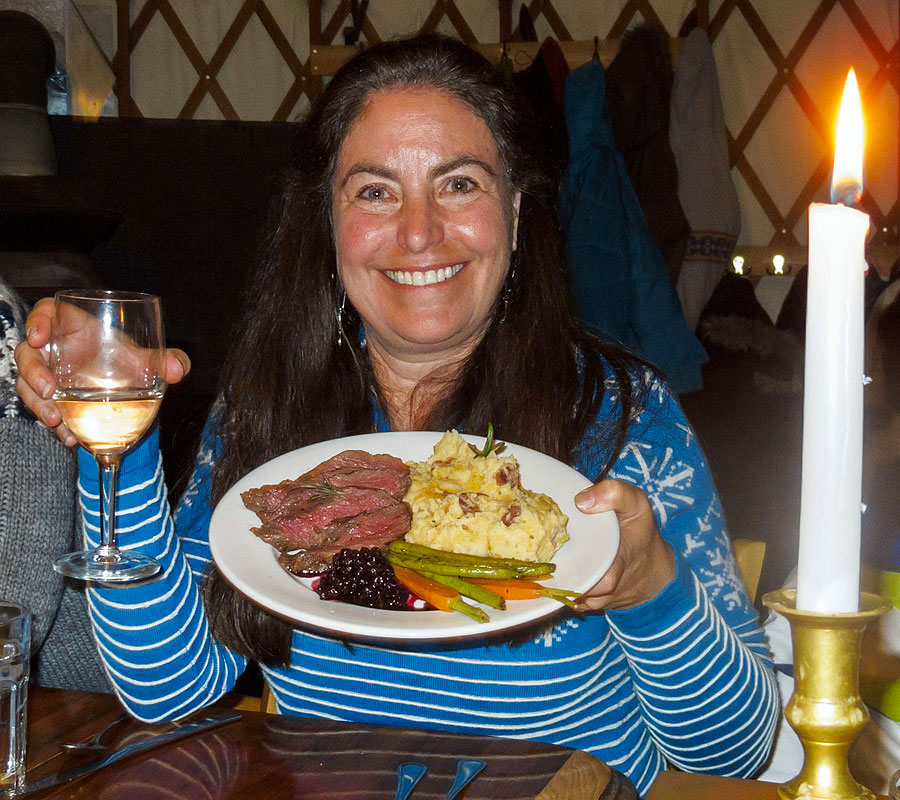 Wendy with Rochelle and Nancy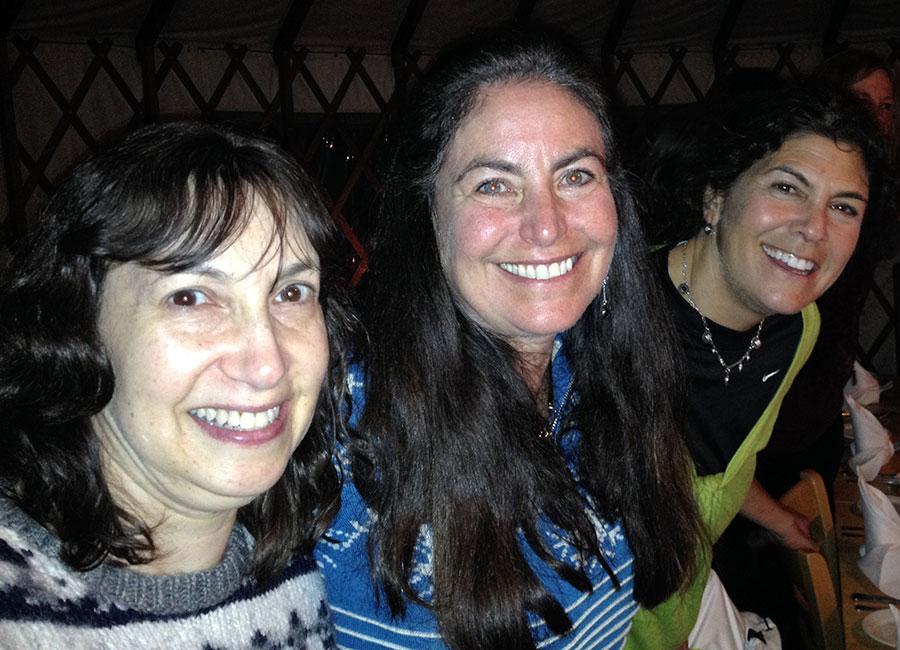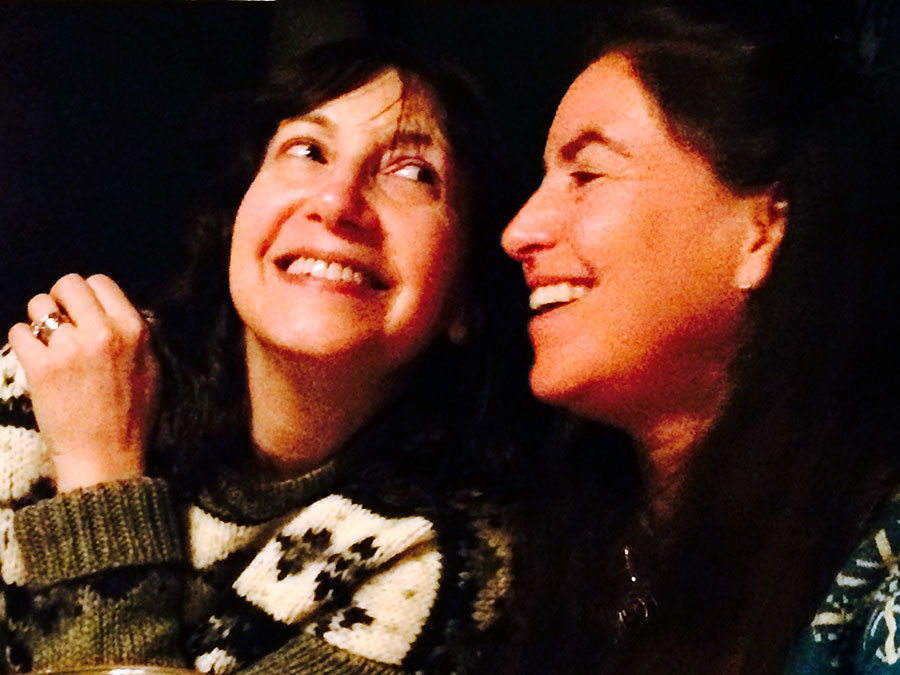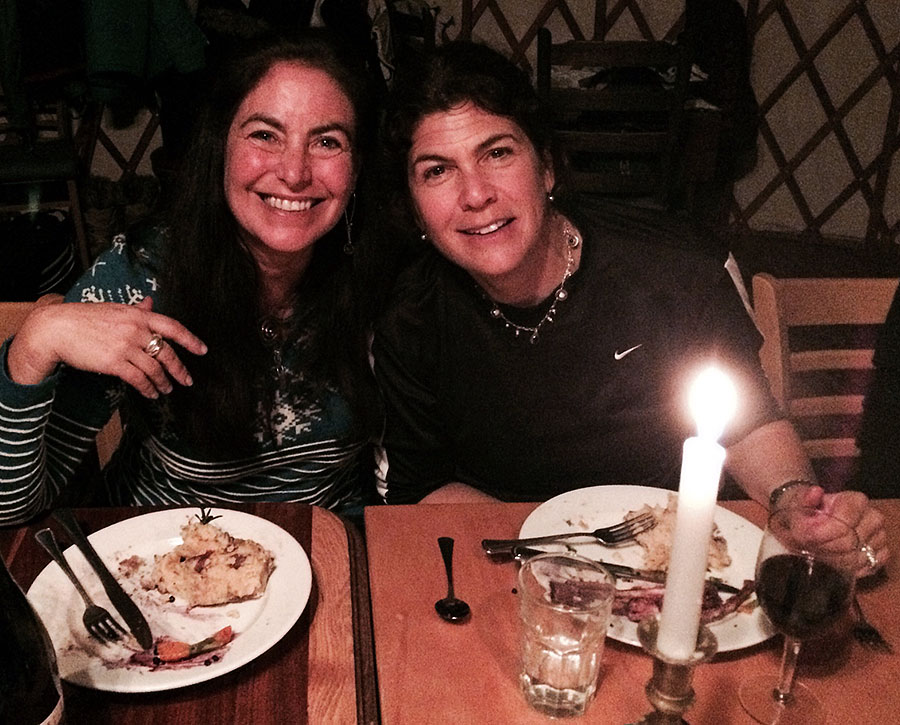 Debbie, Eliana and Carol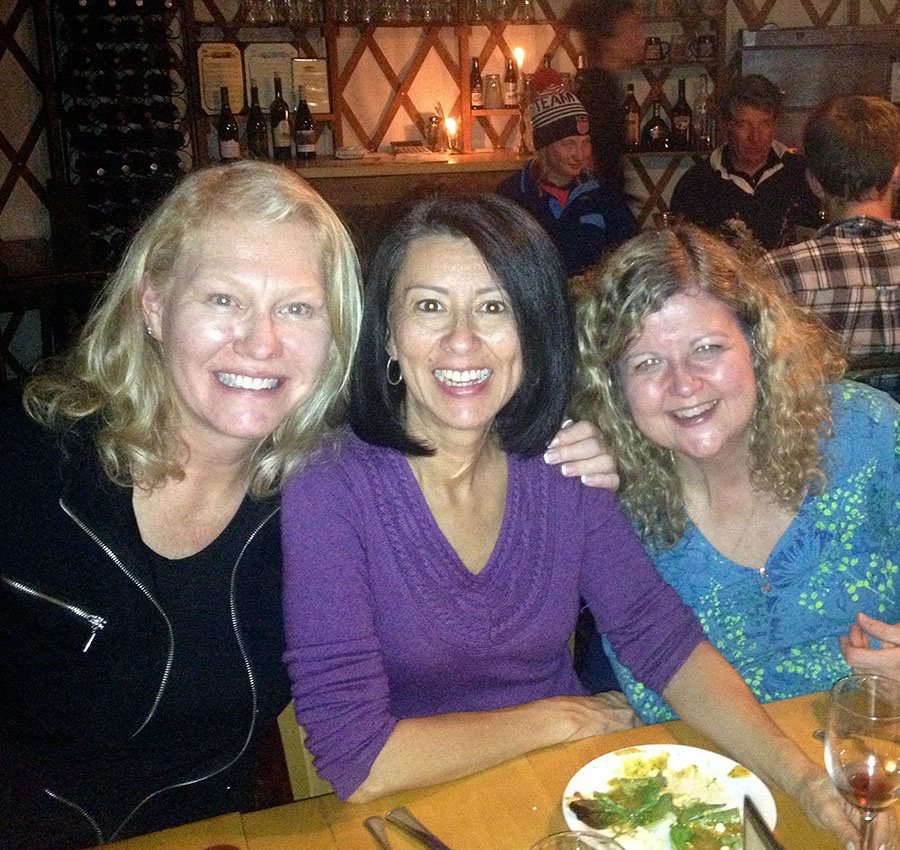 Donna, Julie and Dawn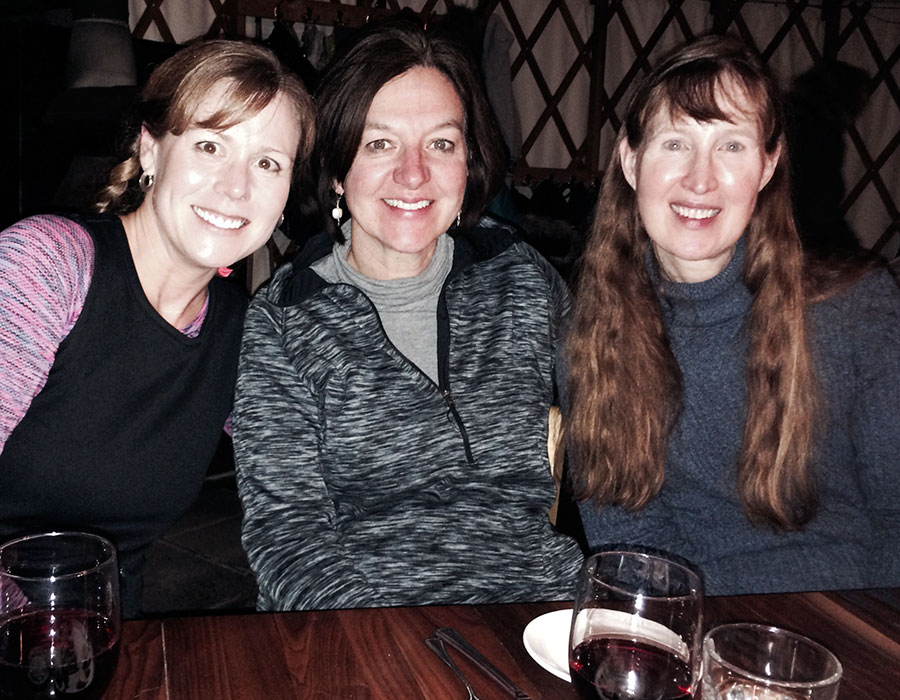 Wendy B, Patricia and Michele L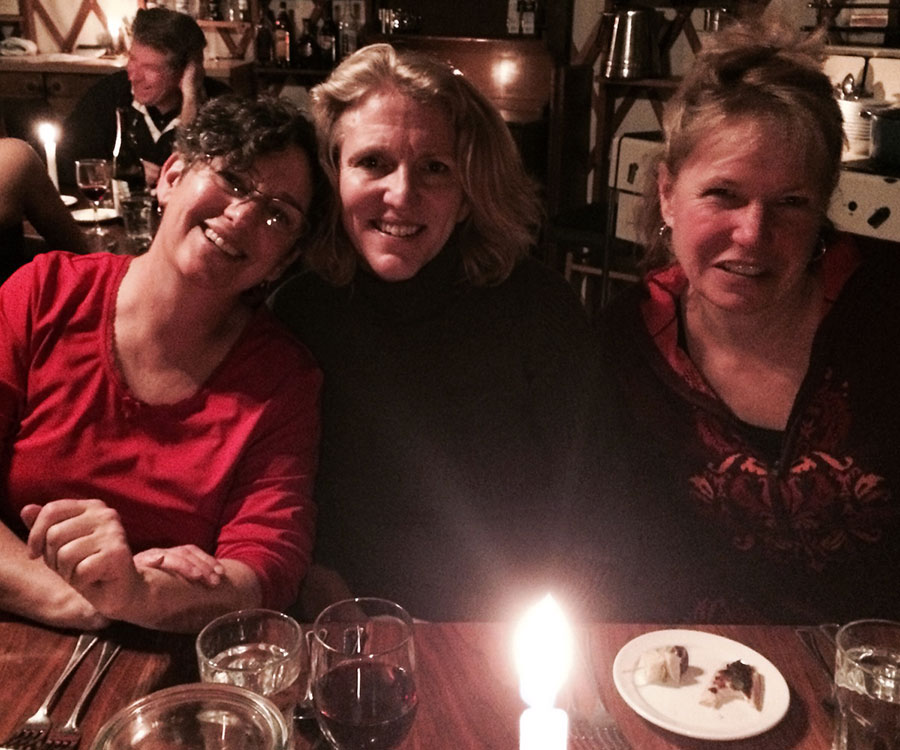 Nancy B, Ursula and Michele V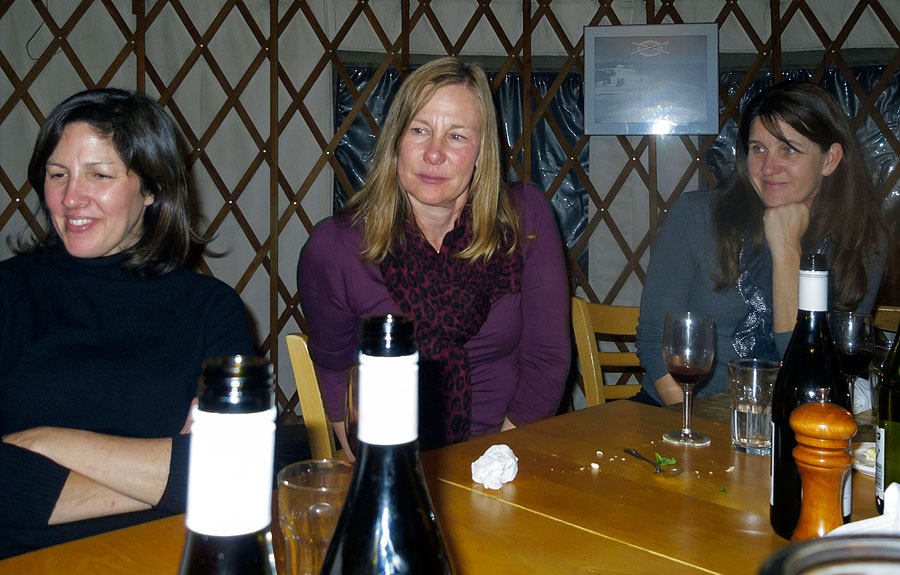 Nancy made a very moving speech chronicling my life since 1st grade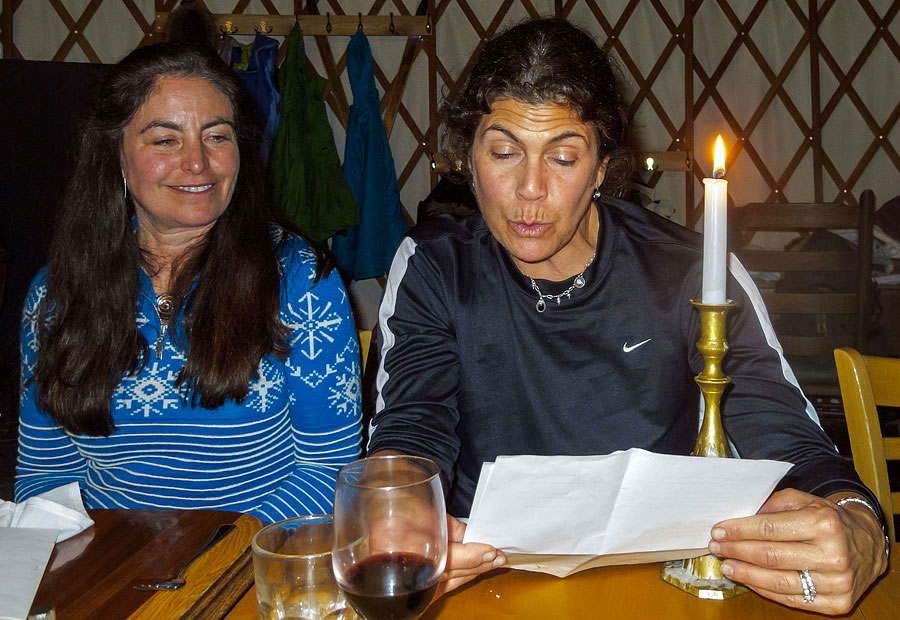 That's a LOT of candles - thanks Nancy D for bringing the cake
Use the controls to play, step, pause, slow-down, and/or speed-up the animation.
| | | | | |
| --- | --- | --- | --- | --- |
| | | Frame Rate | | ... loading images ... |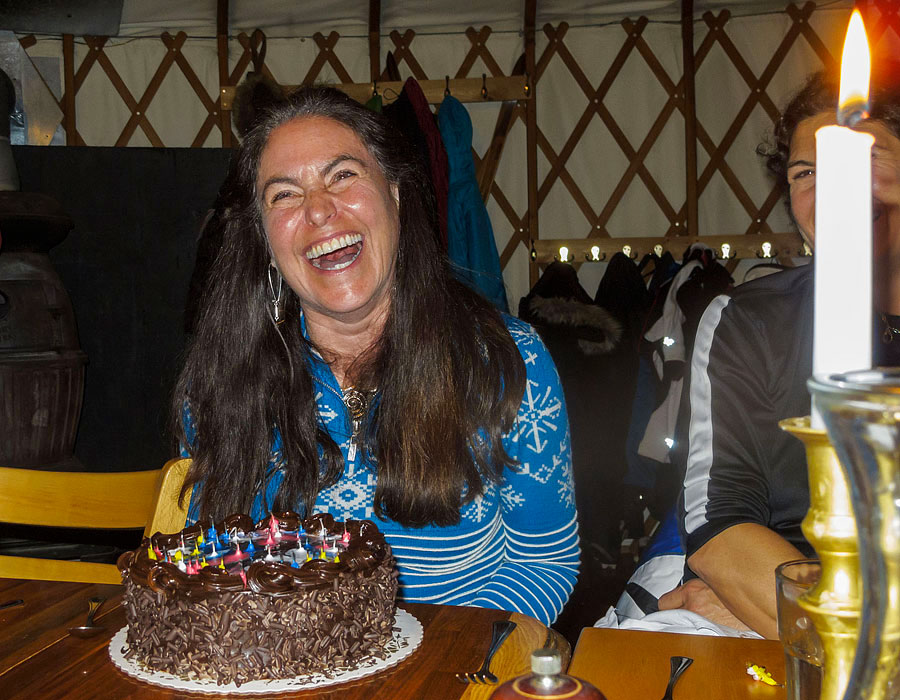 We went back to the yurts after dinner for a late night slumber party ... with LOTS of wine!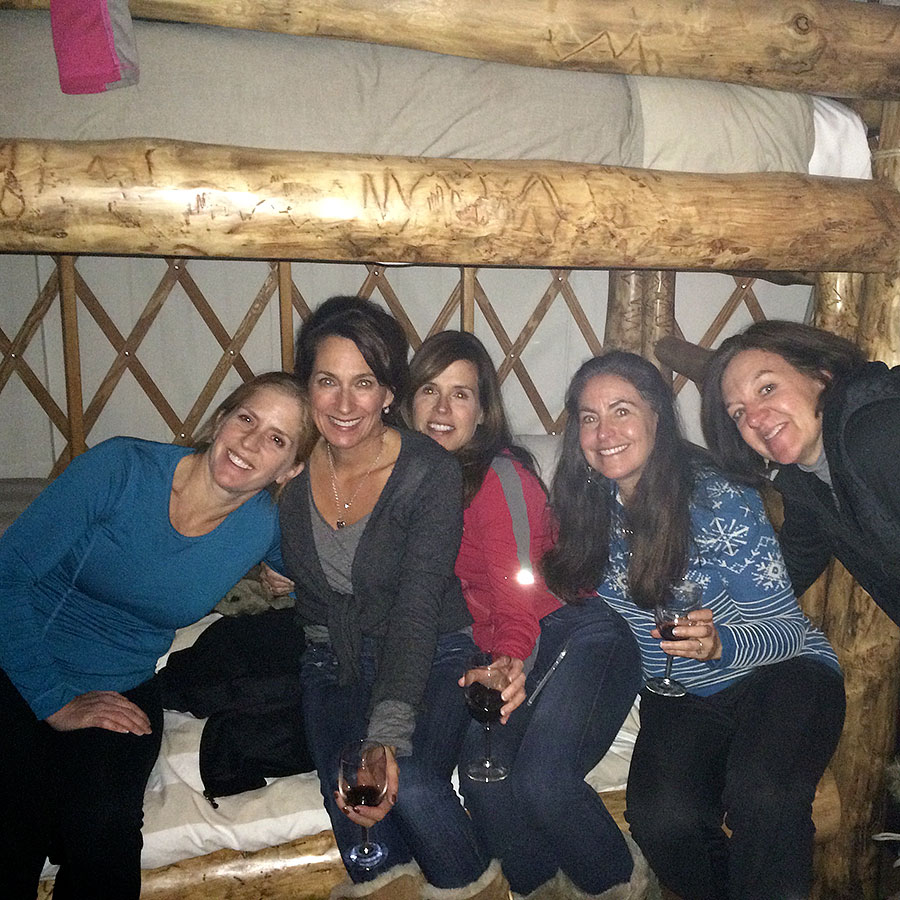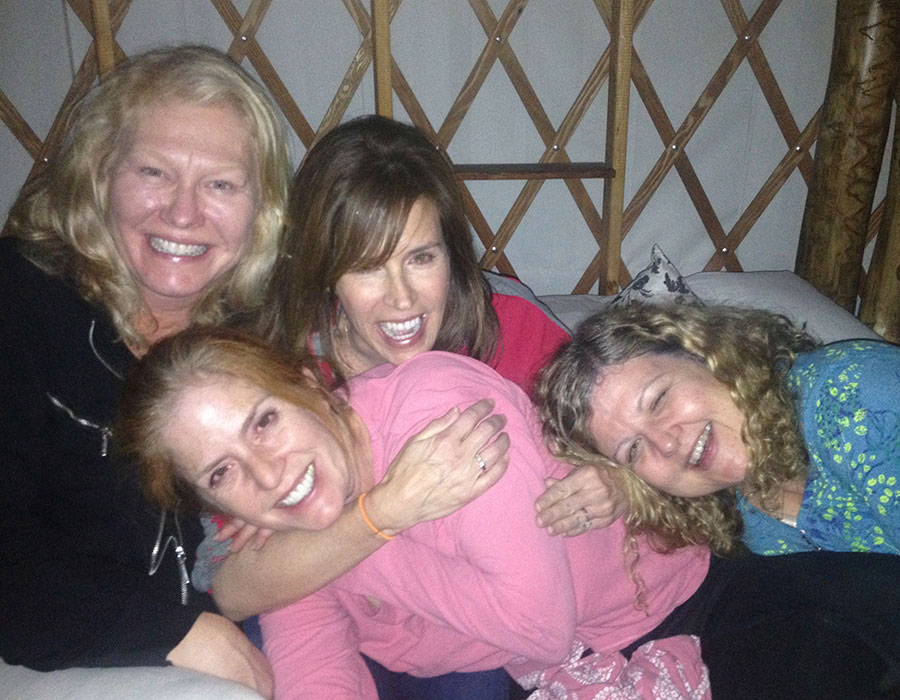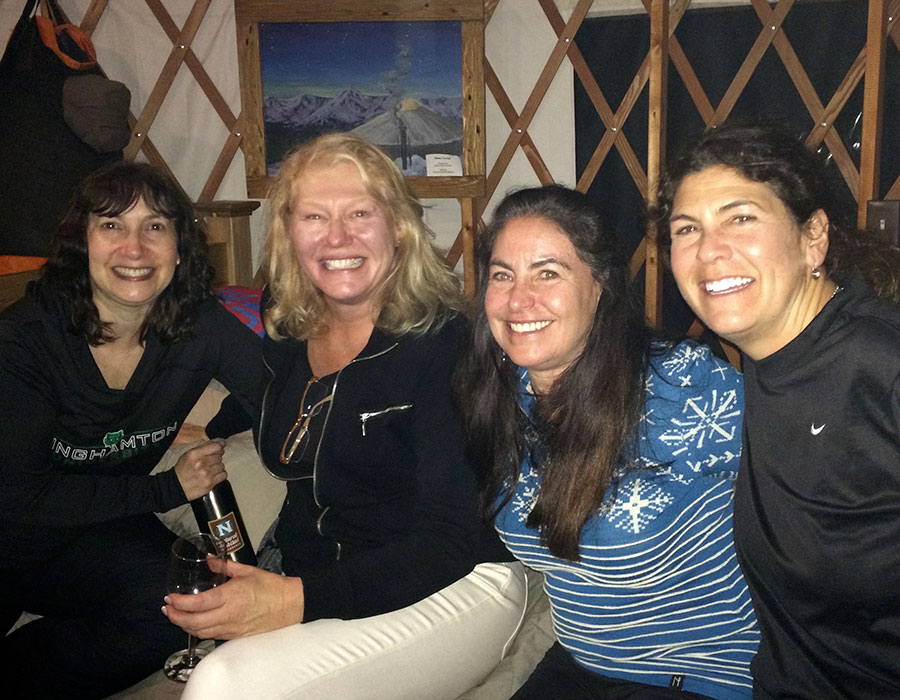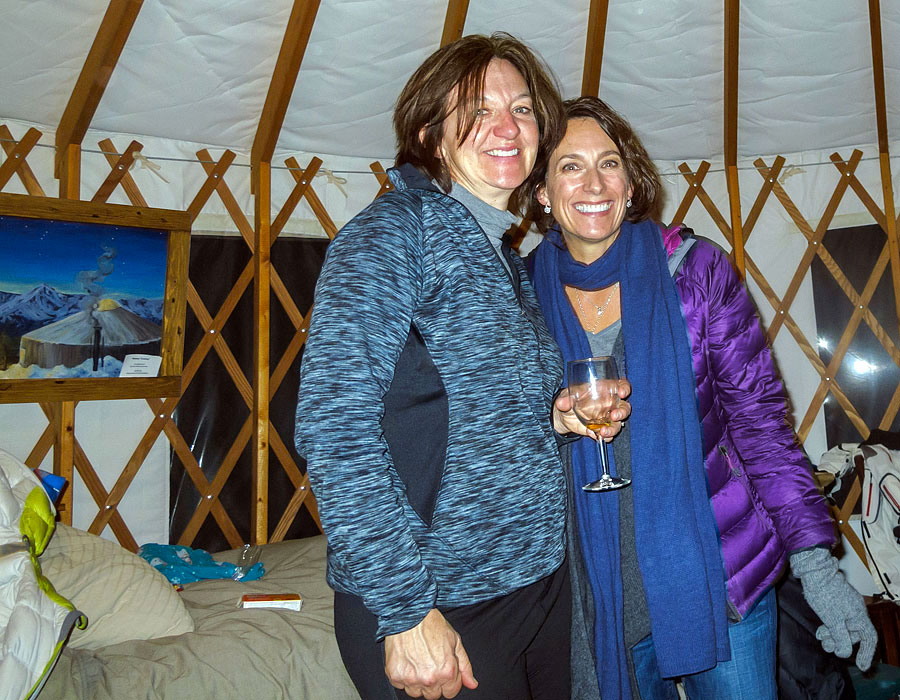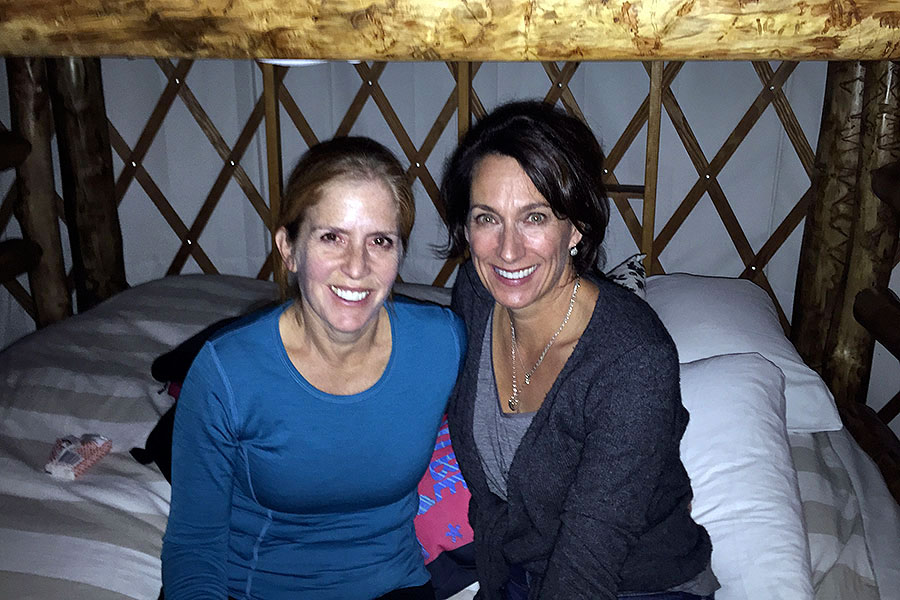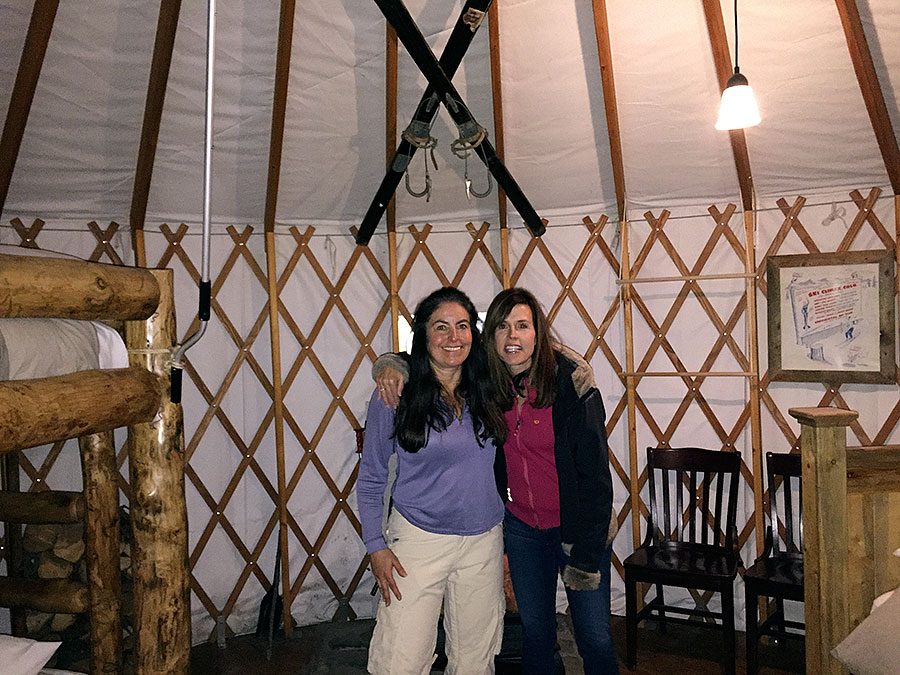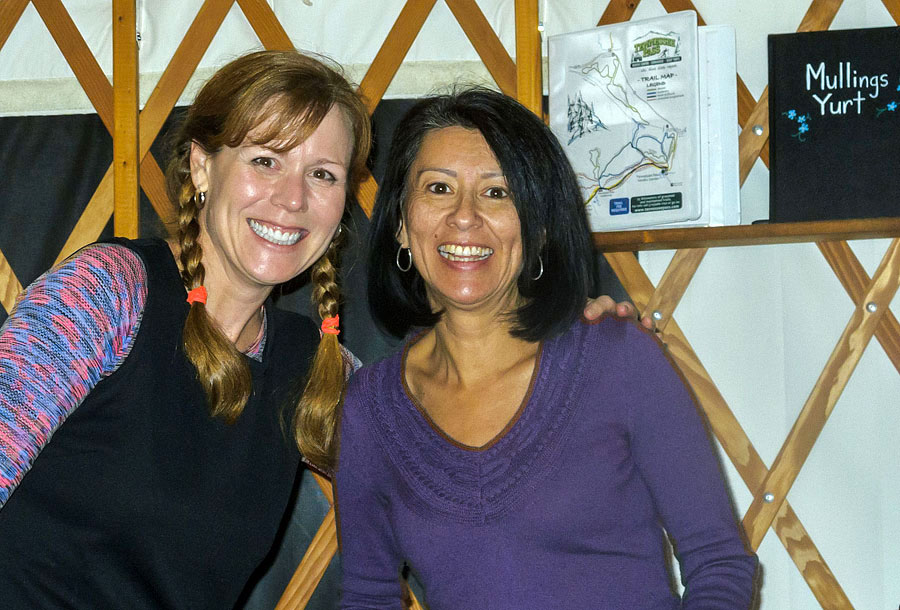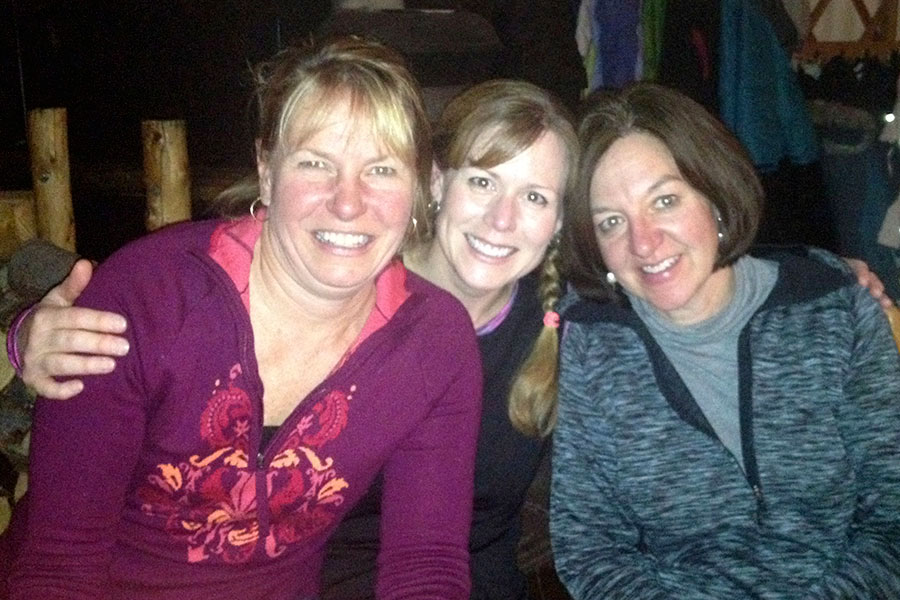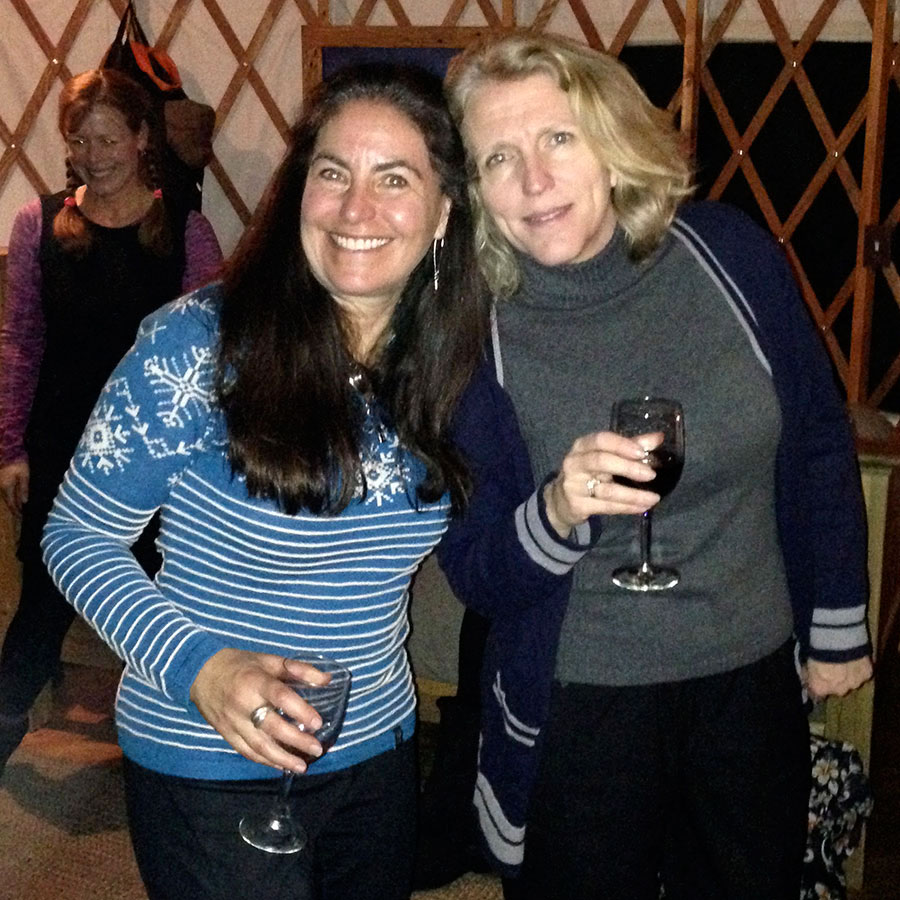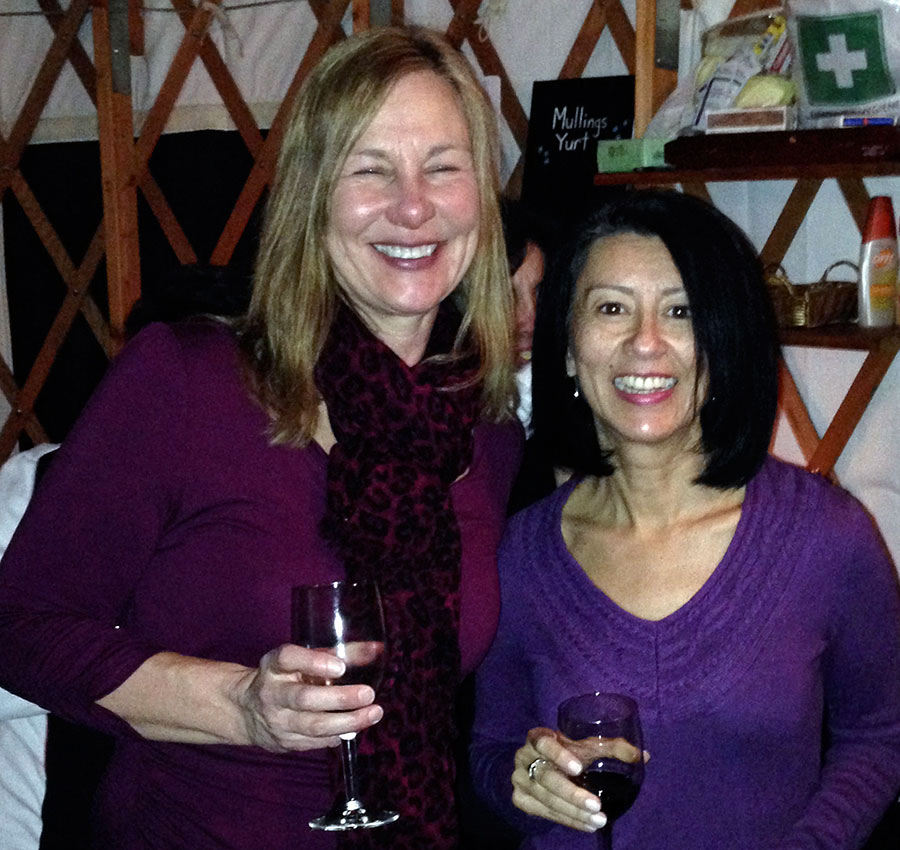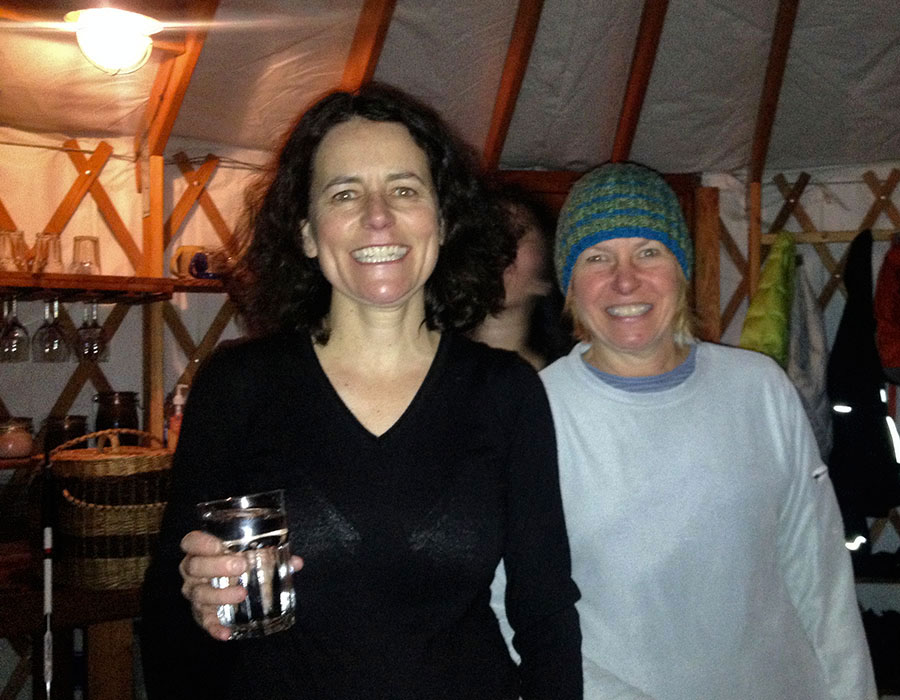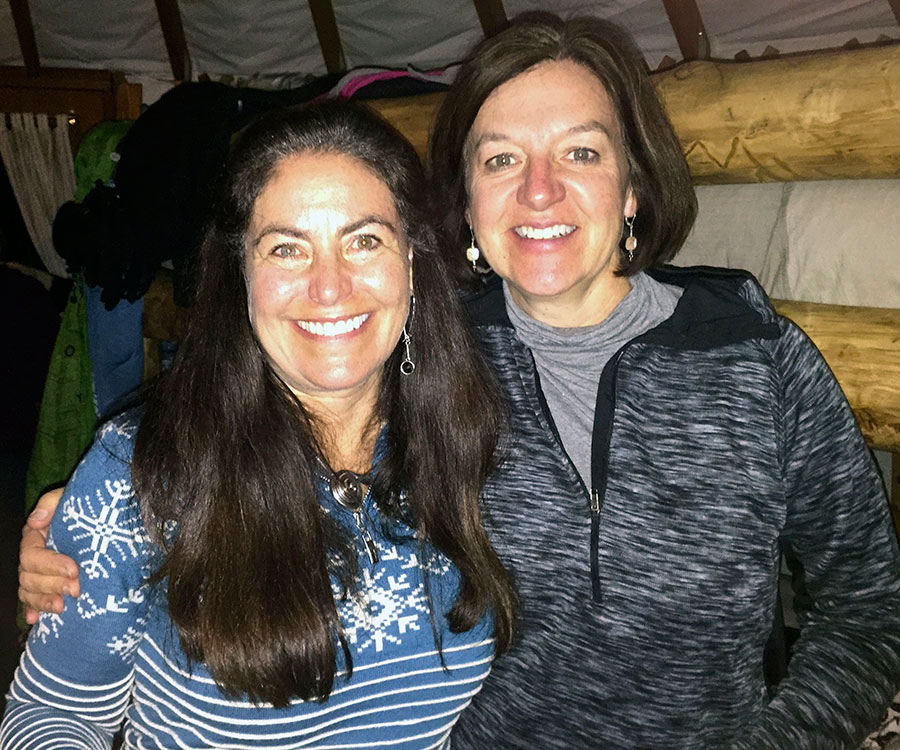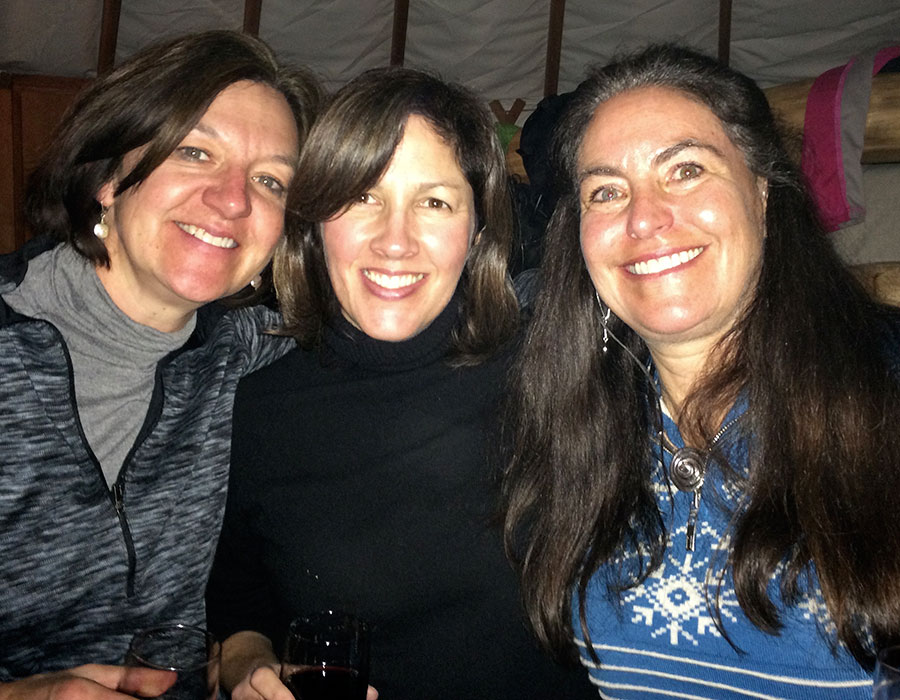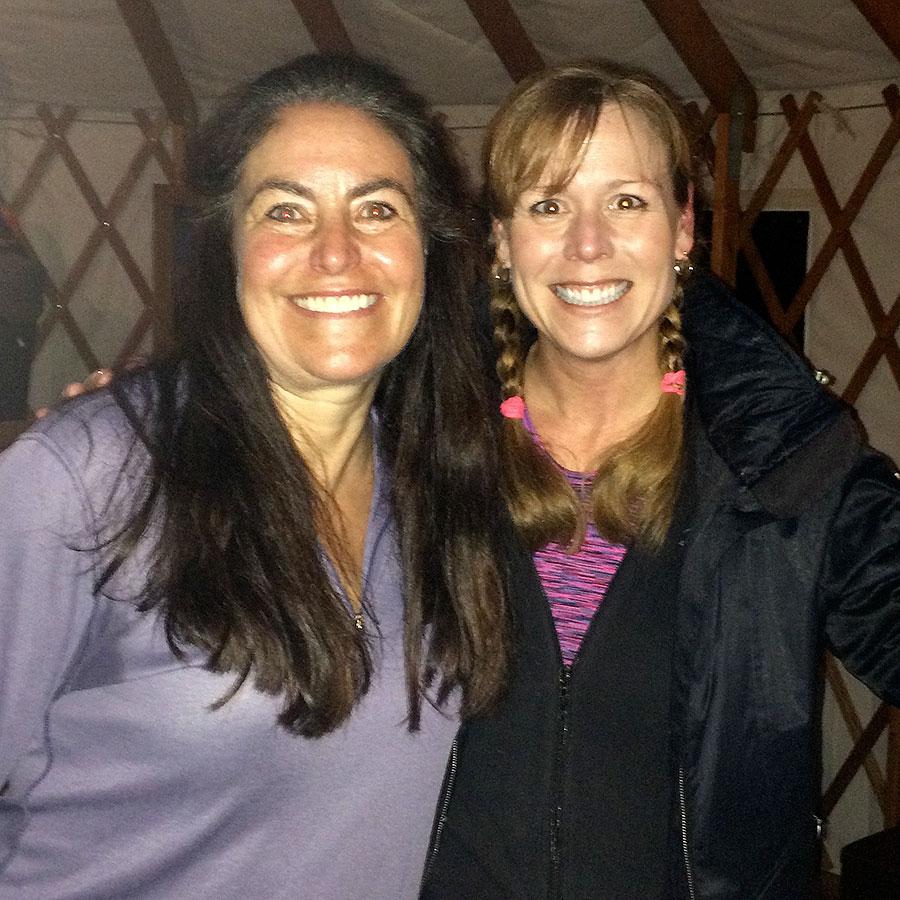 Kerry C and Kerry M found some cute guy to take them out for a midnight snowmobile ride!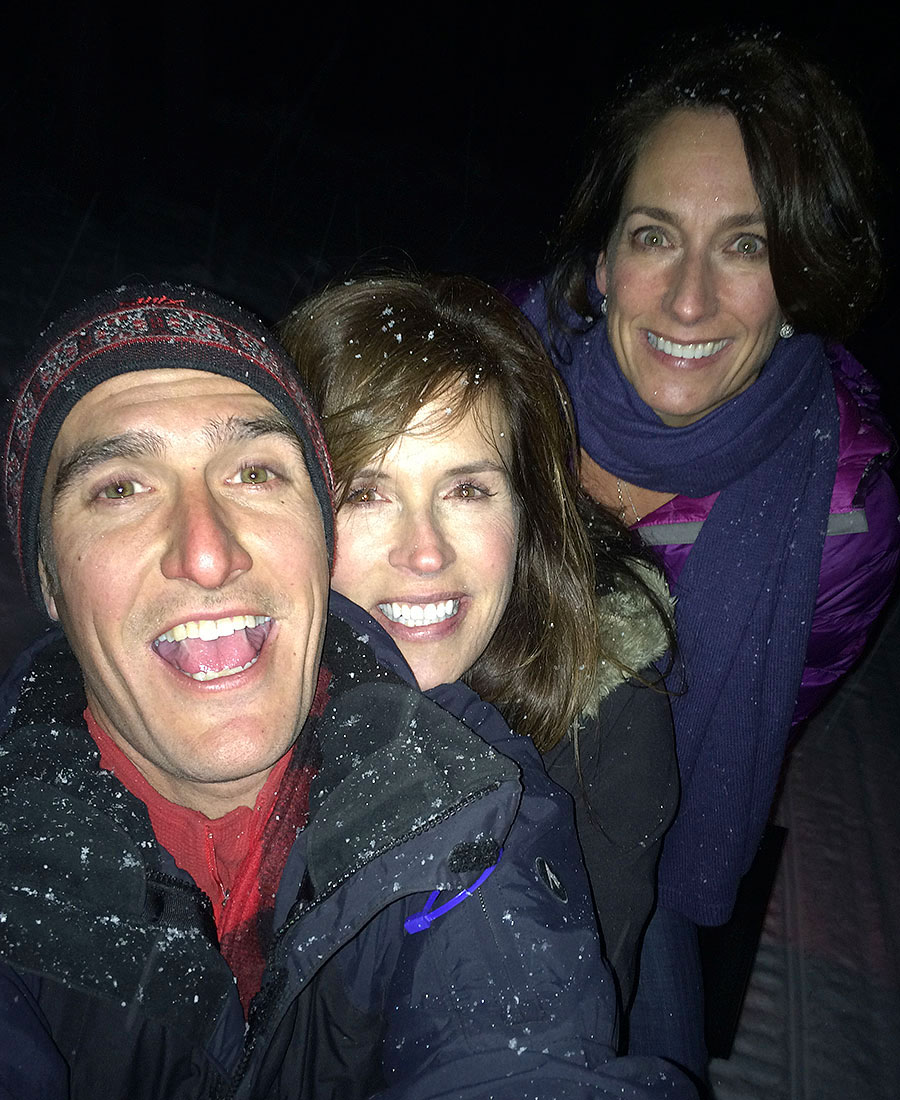 We could not have had more fun!!!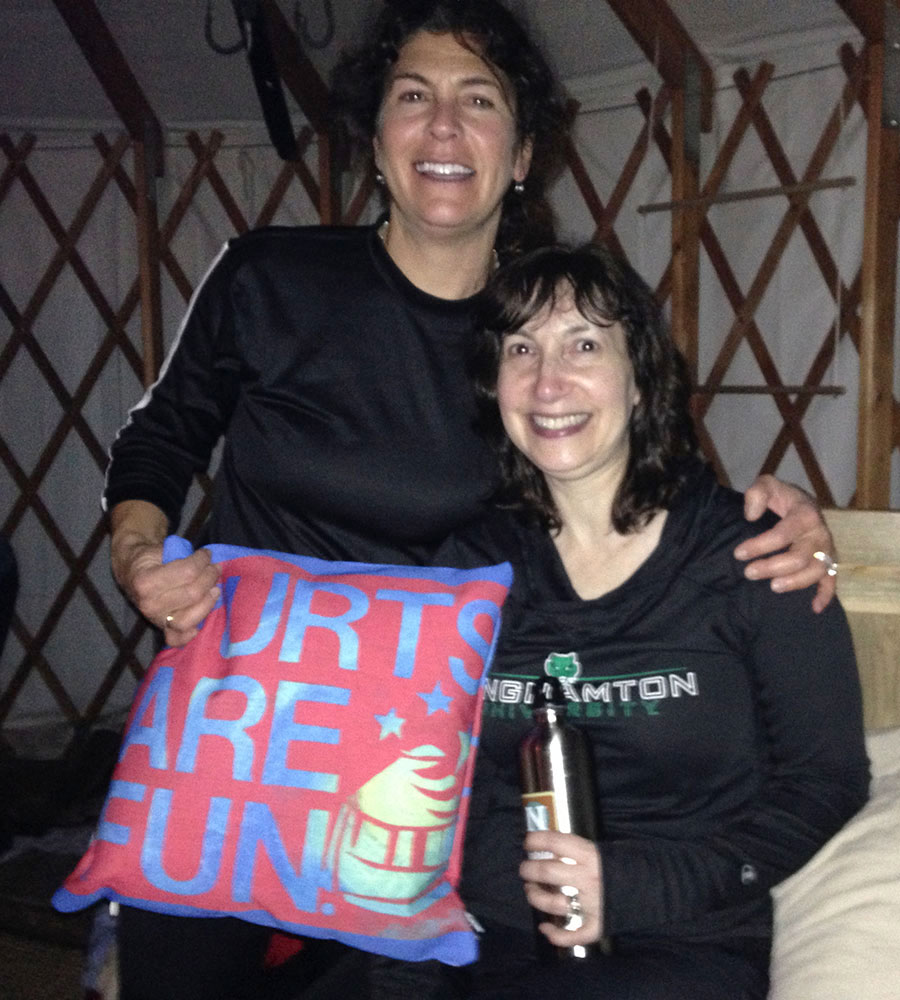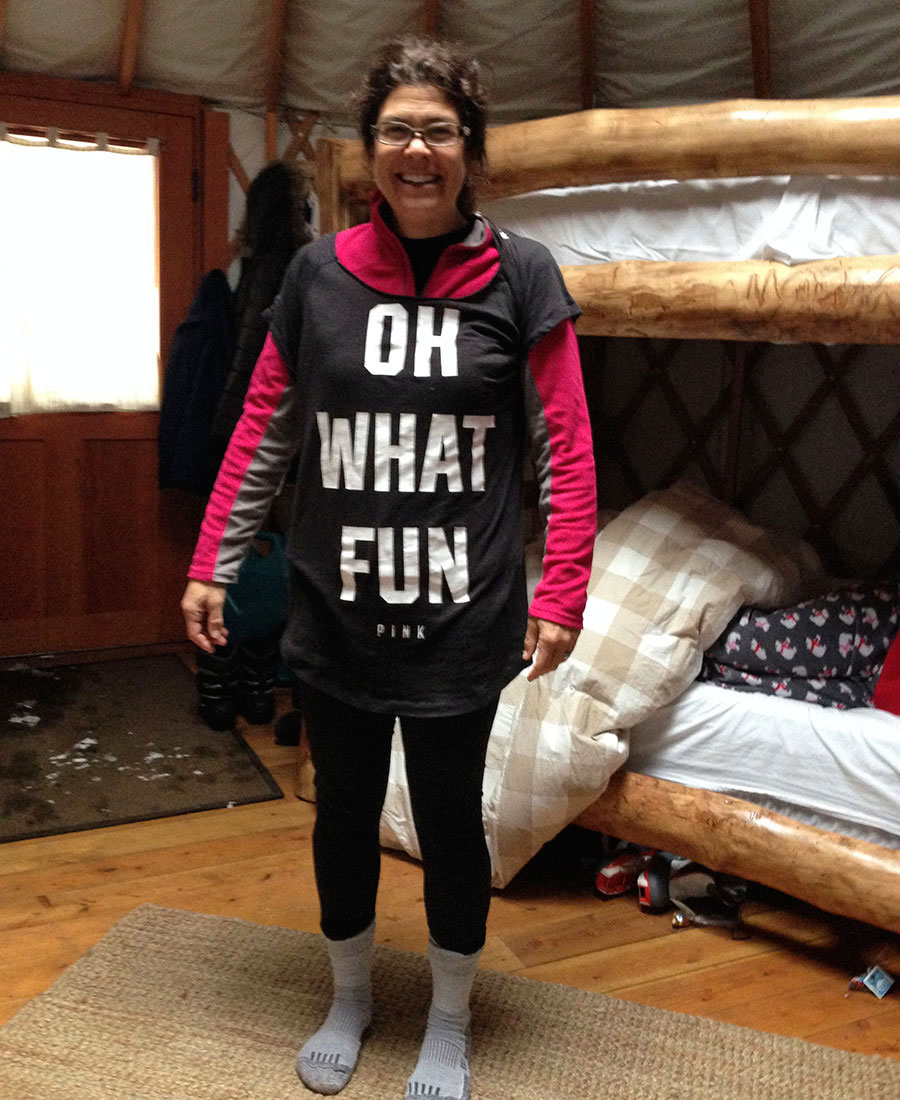 On my actual birthday, my office did this awesome job decorating my cubicle
Click on image (or here) to super-size and see the 50 ways that Wendy ROCKS! ;-)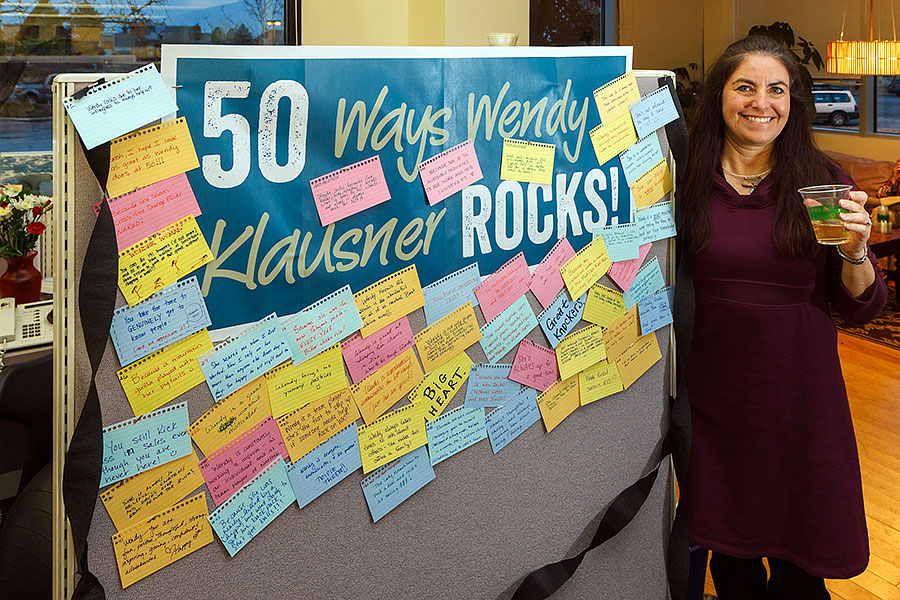 Her husband Alek (who turned 50 last year) is delighted his wonderful wife Wendy has such a great time
She says this was the "her best birthday present!" ;-)