As a photography buff, I've taken wayyyy too many pictures over the years and have been posting 'em on
www.komar.org
since 1997. While I don't claim to be a professional photographer, I've gotten an increasing number of requests from folks who want to buy prints. Historically, I've usually just said no thanks ... although I've donated some stuff to help non-profits and even
made $100 for Celiac charity with a picture of my cluttered basement! ;-)
So I finally decided to put up a web page to answer these types of queries and actually offer folks who really like the pictures an opportunity to get prints. Plus when the occasional check show up, my wife doesn't bug me as much about all the time I put into photography and I can buy new
toys
gear for my hobby! ;-)
Pictures of mine have run in the Boulder Daily Camera, Rocky Mountain News, Minneapolis Star-Tribune, Washington Post, USA Today, Costco Connection (7,000,000+ print run), City of Lafayette Rec Center Guide (not quite 7,000,000 copies!), Africa Geographic, OARS, Natural Habitat Adventures, Mensa, and even the Underwriters Laboratories of Canada Safety Calendar ... along with countless web sites. A few examples below show some pictures of nature & wildlife, my family, and I even carry my (expensive and not-so-light) photography gear along on the ski slopes.
As noted, I just enjoy taking pictures ... and there are plenty of professional photographers who would be happy to take your money for their pictures. But if you really want one of mine, I'll sell them at the marketplace rates for prints which seems to be about:
$50 - 8x10 $100 - 12x18 $200 - 20x30 (printed glossy borderless and includes US shipping - no framing)
Yep, that's not cheap ... but I don't want to undercut those folks who try to making a living with their pictures and I'm not really interested in dealing with the hassles of selling prints! Plus the equipment isn't cheap and I spend a ton of time taking pictures and then processing 'em with Photoshop, etc. Please contact me if you want one-time publication rights in traditional and/or online media. Some people have asked for the high-res originals, but photographers rarely release these unless it's major $$$. I'm also generally not interested in doing photo-shoots or being an event photographer. You are welcome to Email me an order or any questions and I always appreciate attaboys.
For those interested, I've shot these with Canon 7D, Canon 50D, or Canon 40D DSLR's. Lens include the 70-200/F2.8ISv2, 17-55/F2.8, 55-250IS , and the 10-22 lens for some cool ultra-wide angle shots. I also have a number of other lens and photography tools/gadgets that only gear-heads like myself would be interested in - in summary, it's pretty decent equipment and I've fiddled enough with it than I can usually get some good pictures. So unless heavily cropped, most of the images on www.komar.org will print very well at 8x10 ... and I've even done several 20x30's (see below) which look ... wellllll ... darn spectacular! ;-)
Four prints that I donated to my son's Elementary School - holders not included! ;-)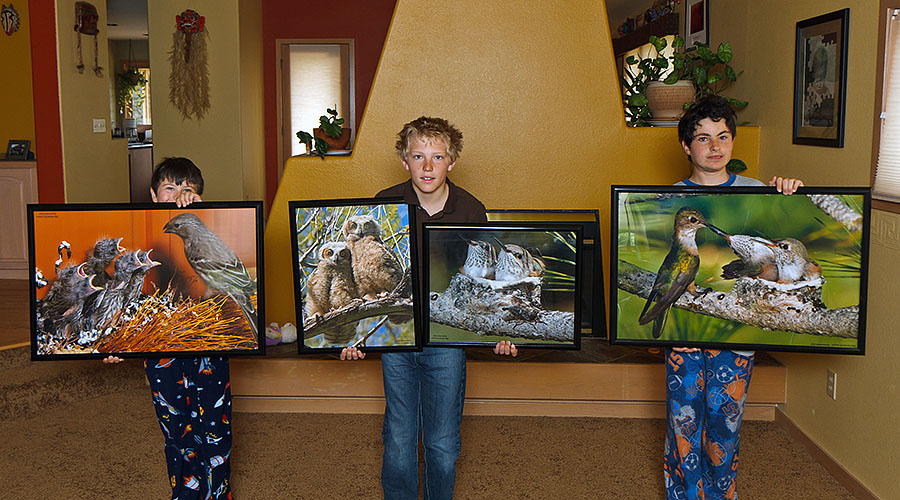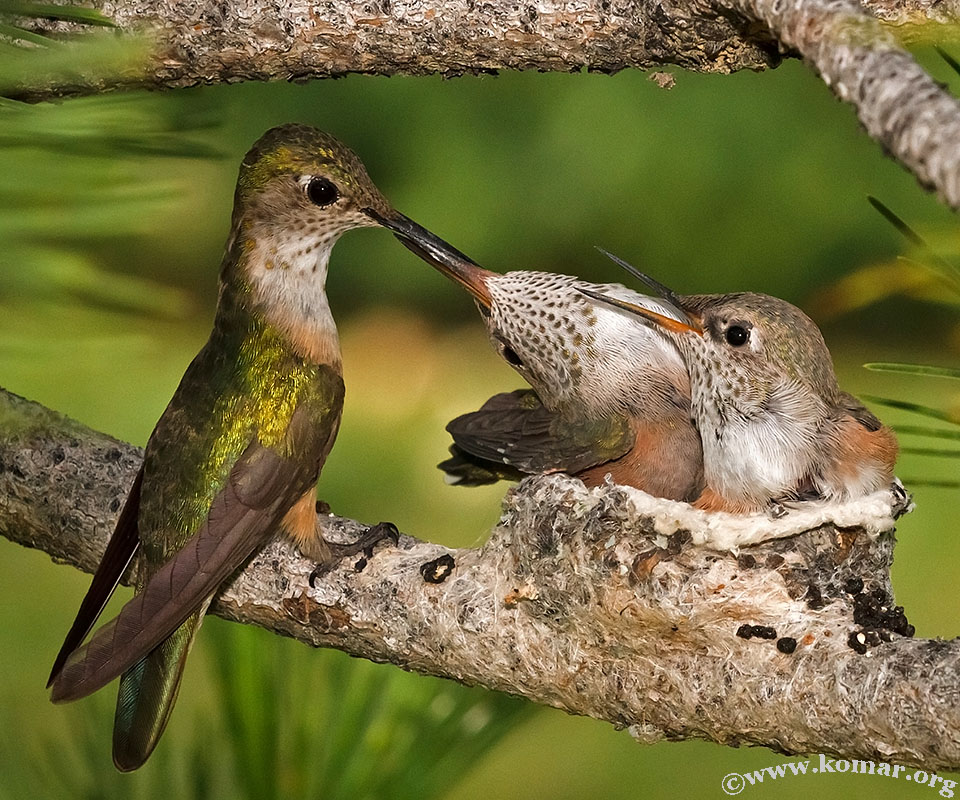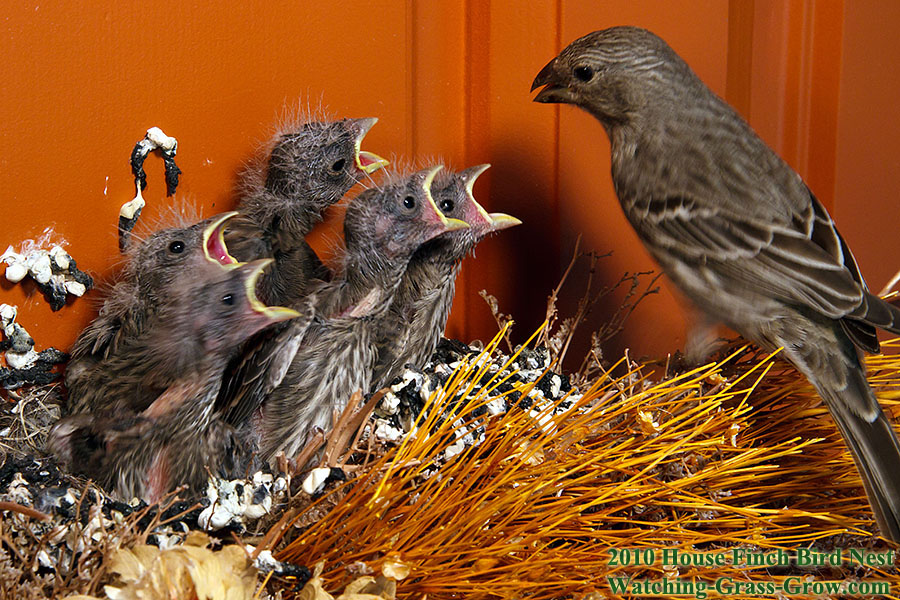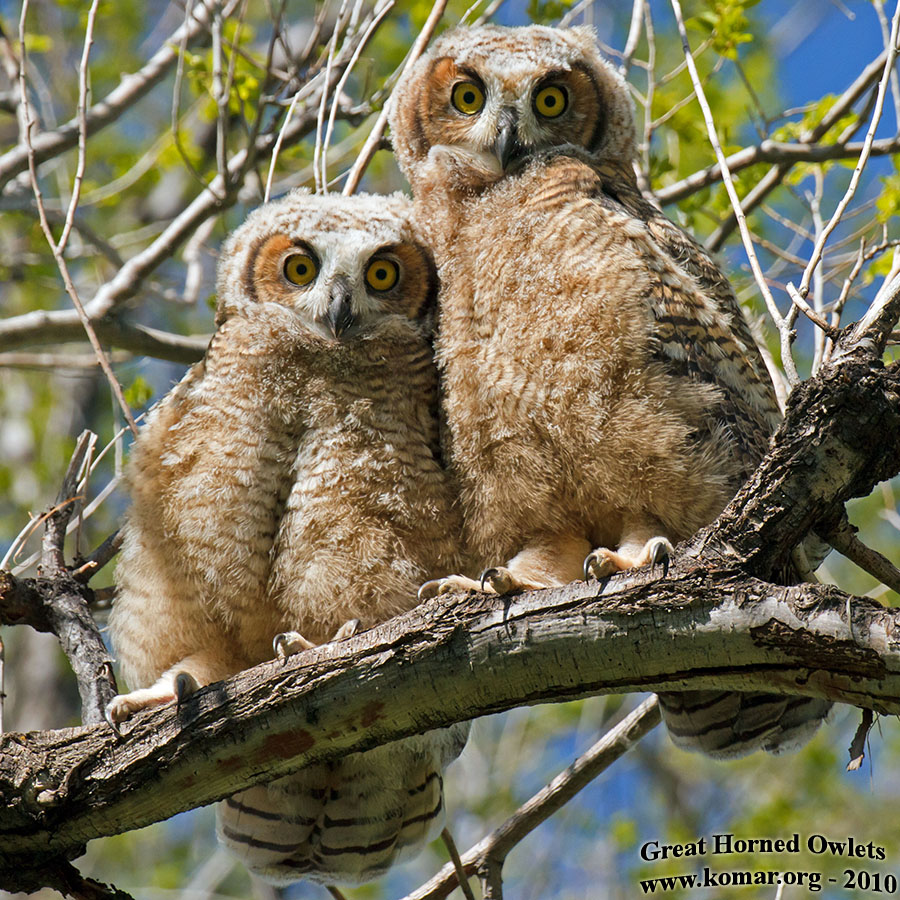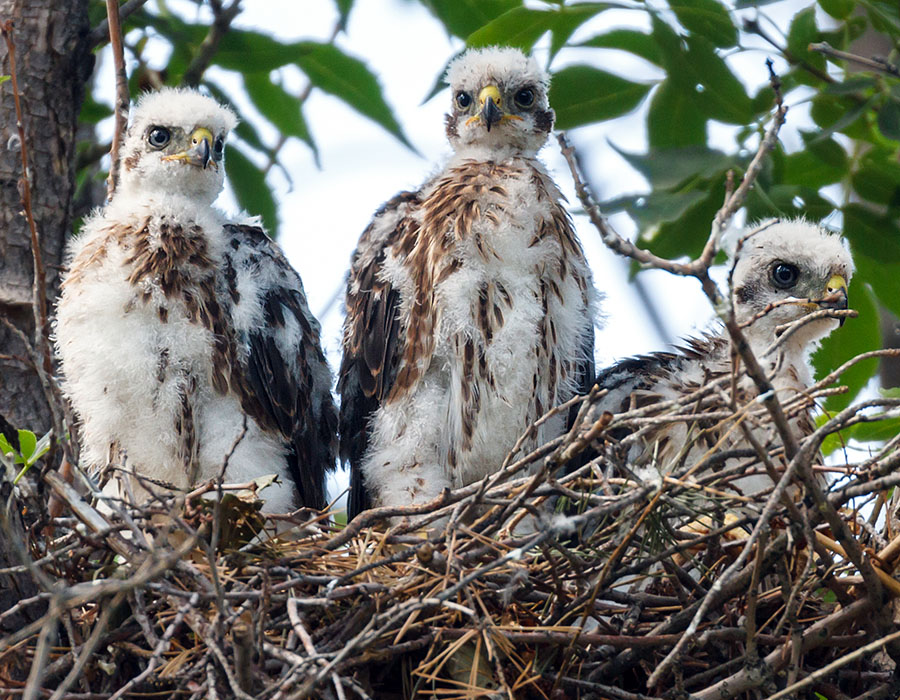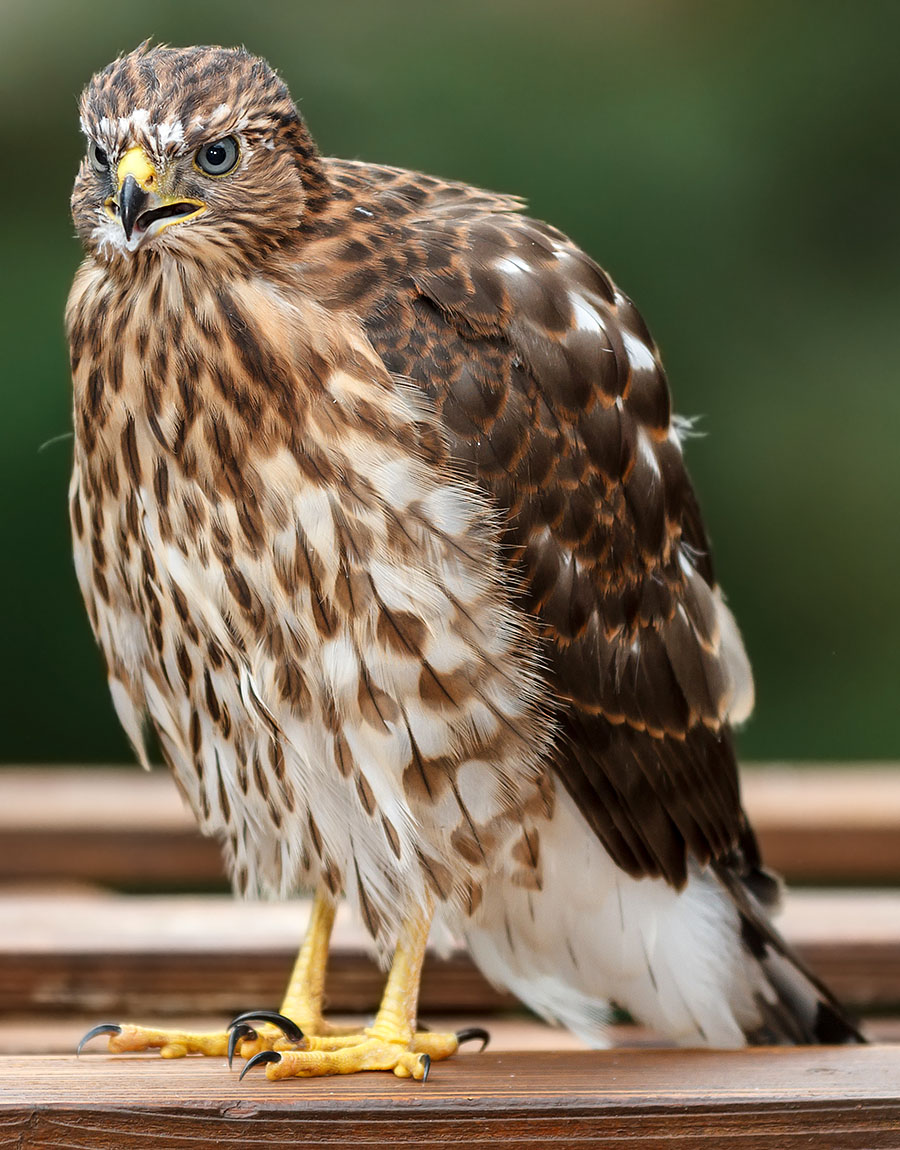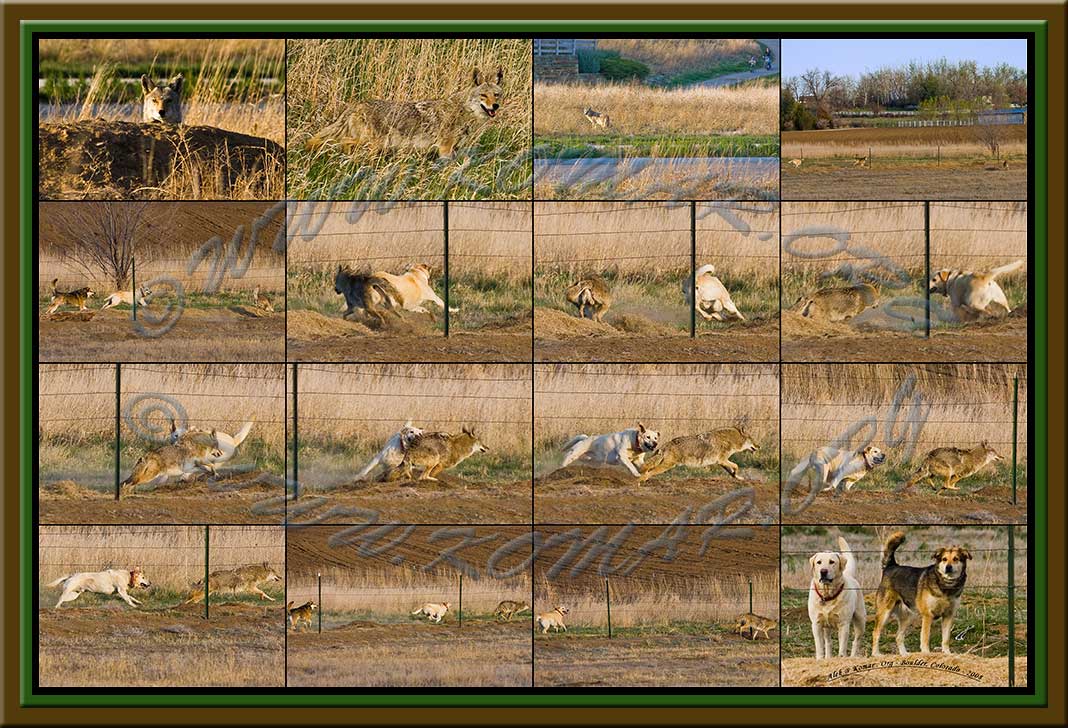 One frame from the above sequence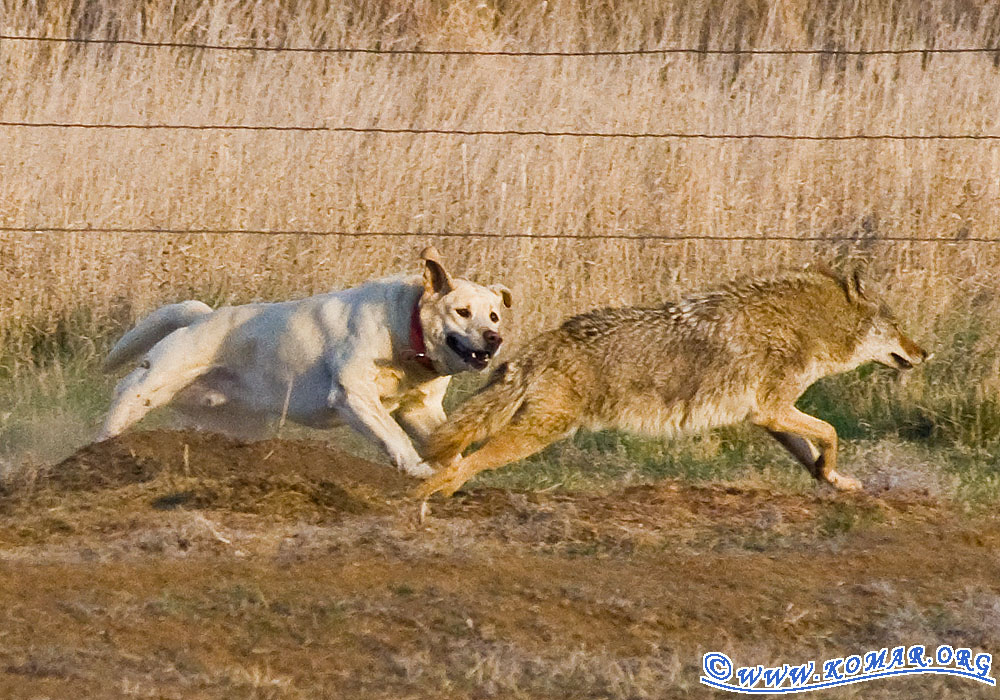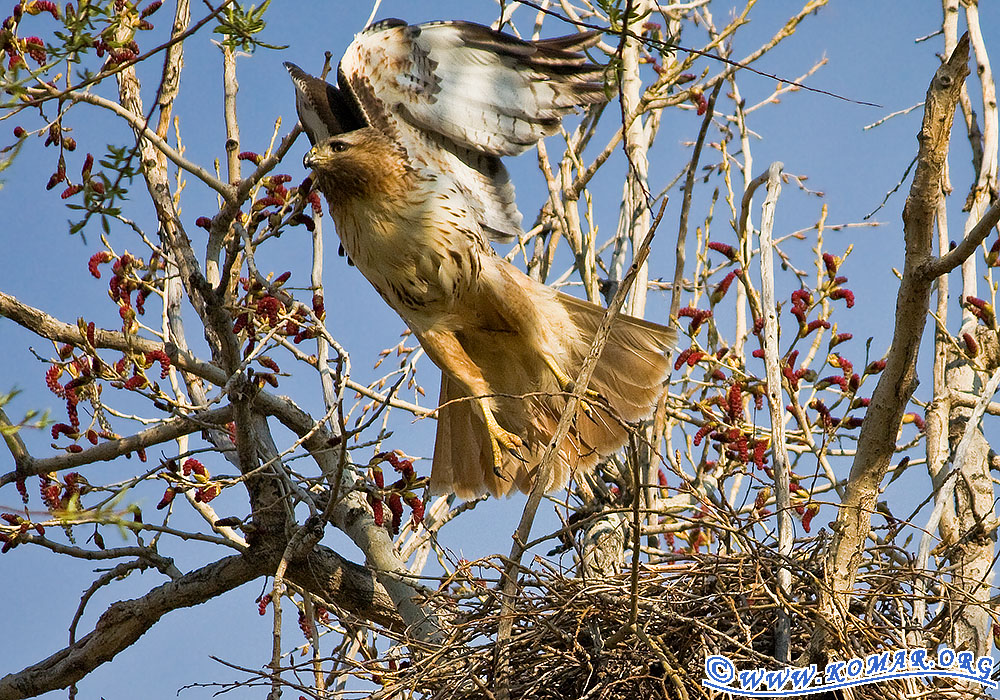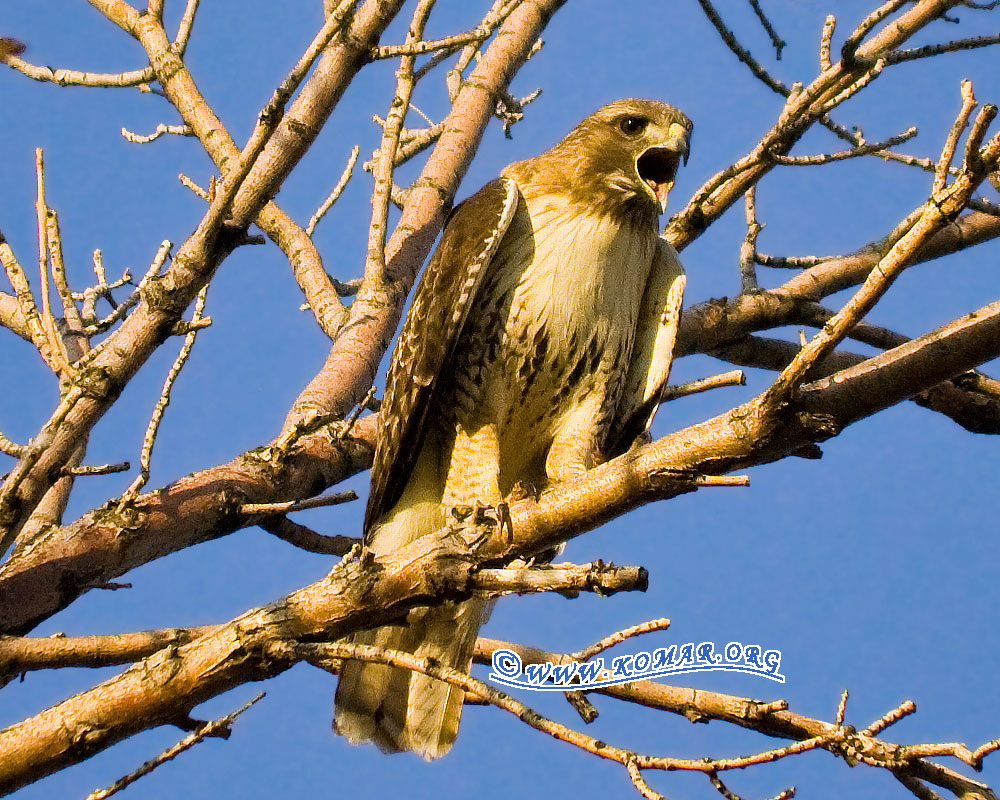 20x30 prints of the above three images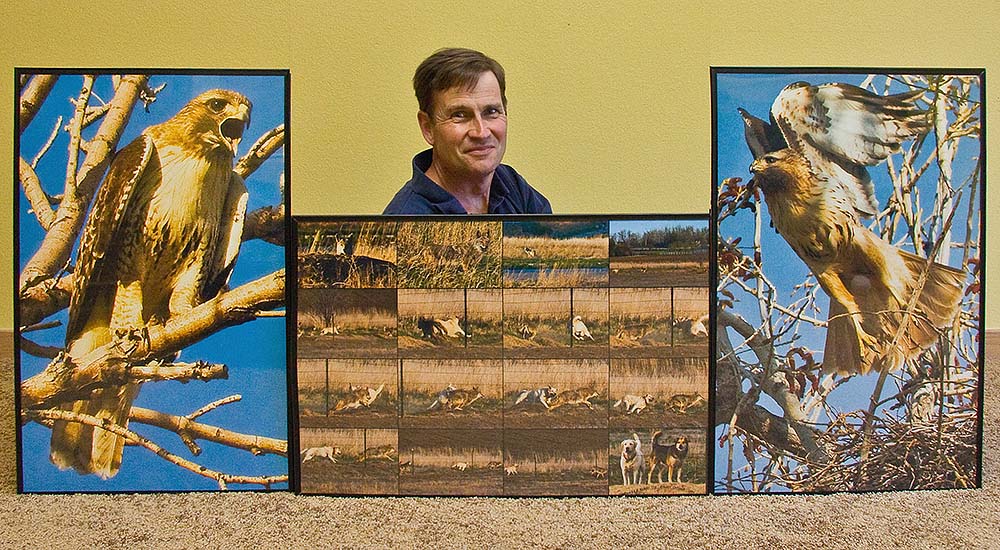 Some other Colorado Birds after a late Spring Snowfall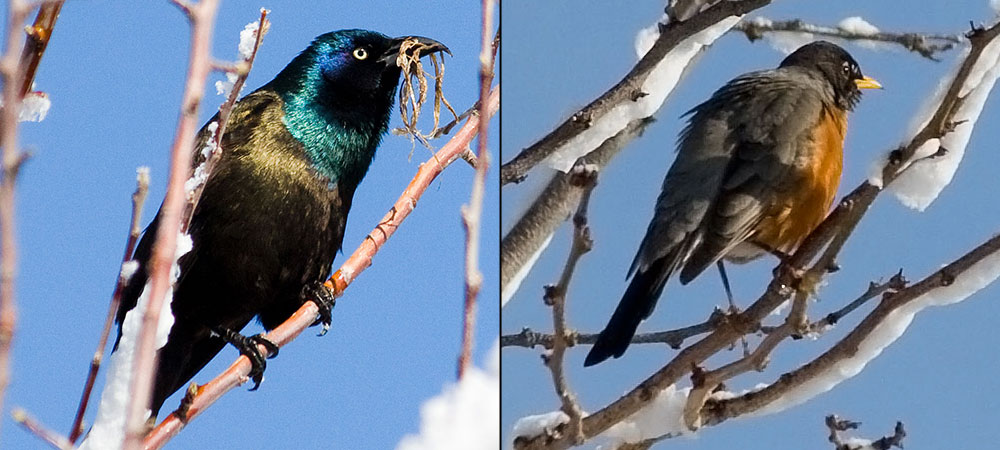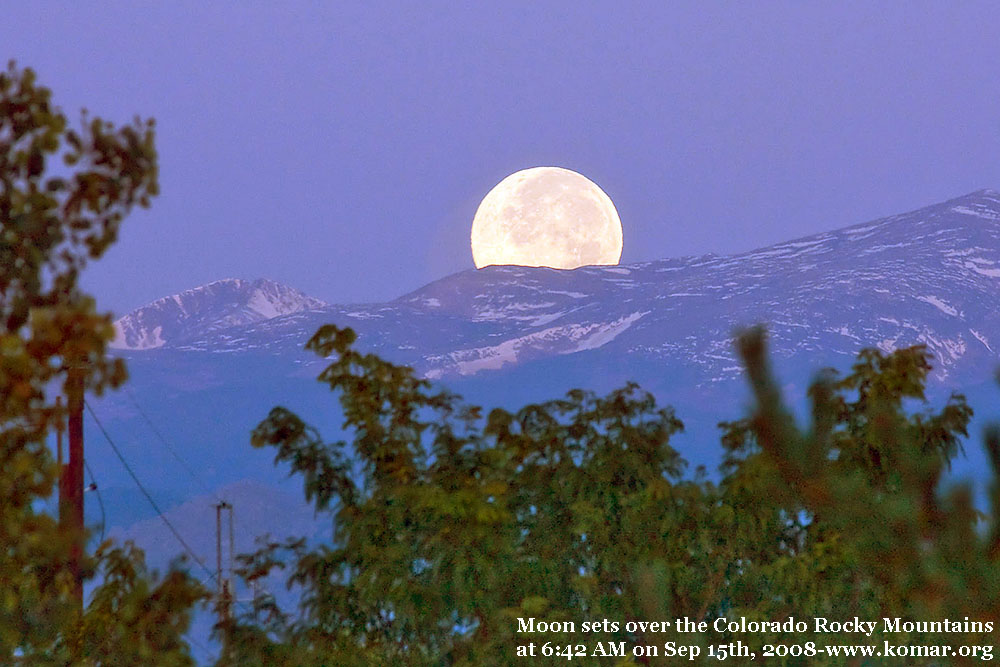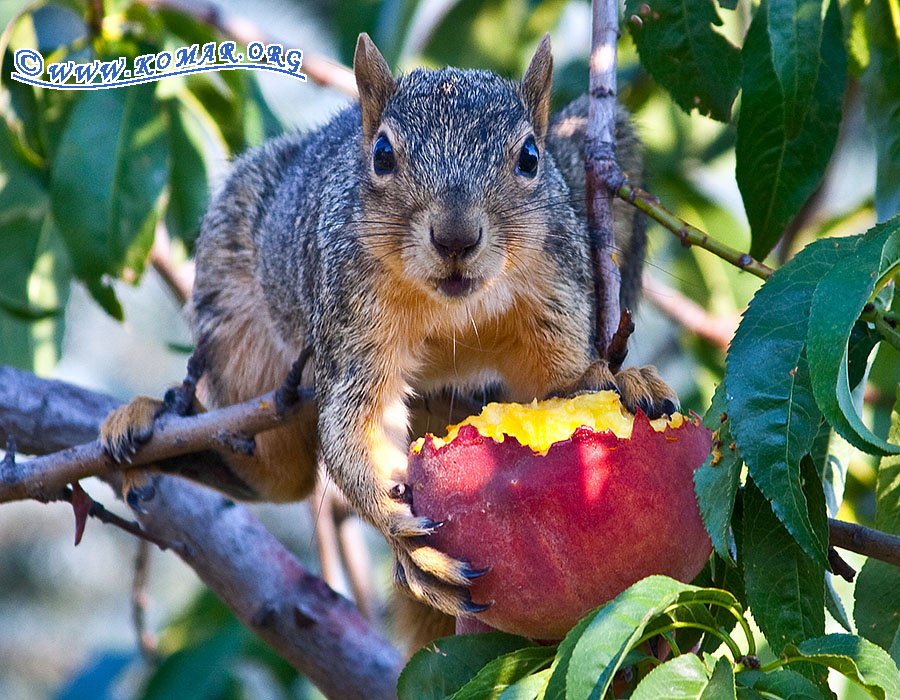 Snow clings to some foilage as traffic roars by on Highway 7
The snow melted fairly quickly as it warmed up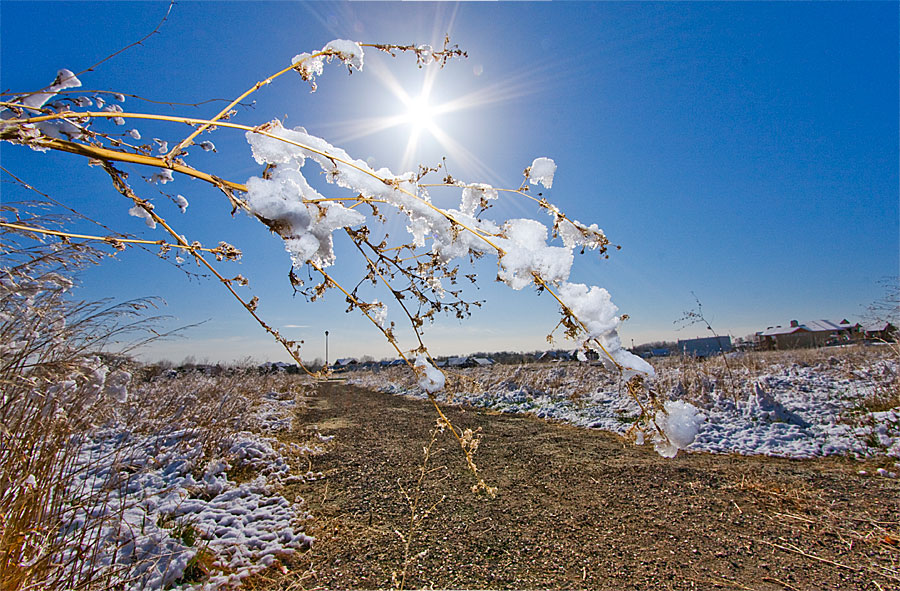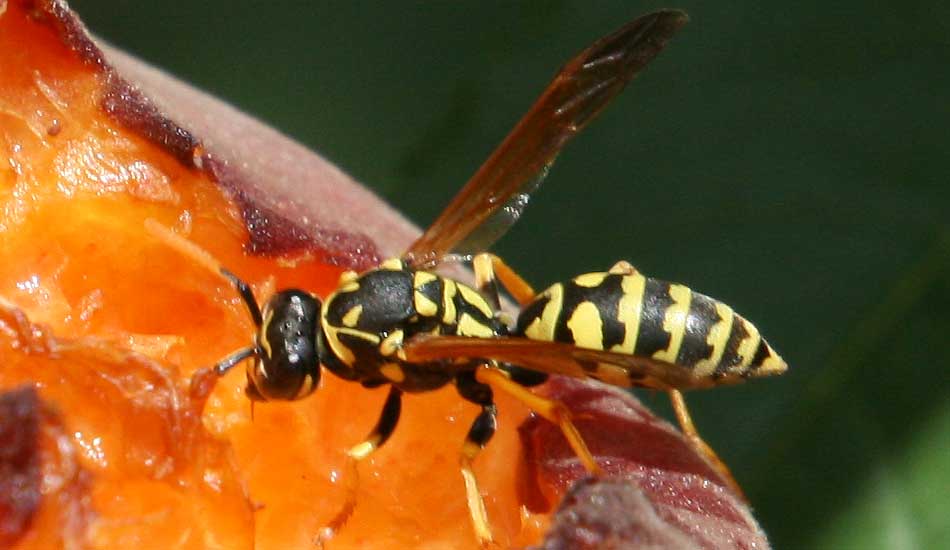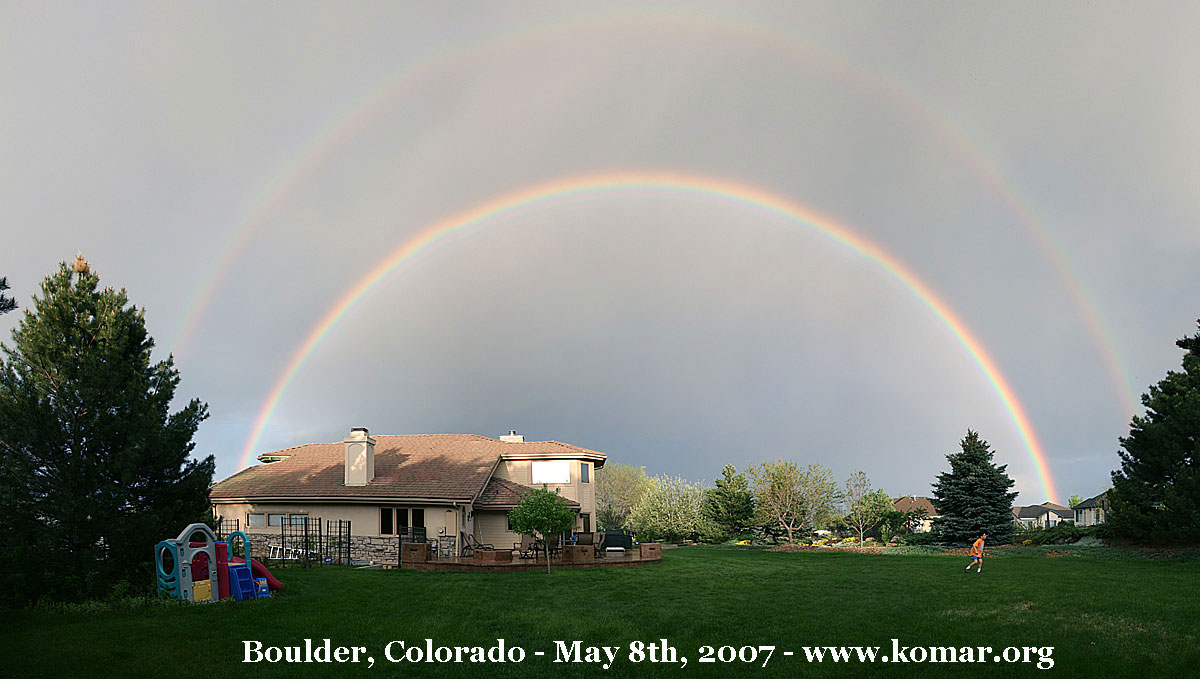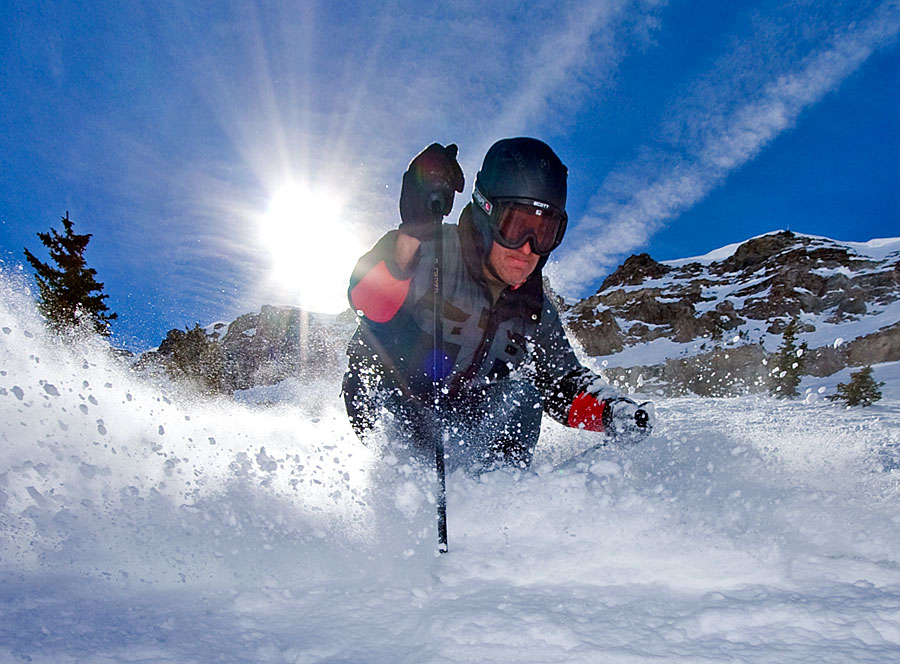 My son Dirk catches some air sledding at Grand Lake, Colorado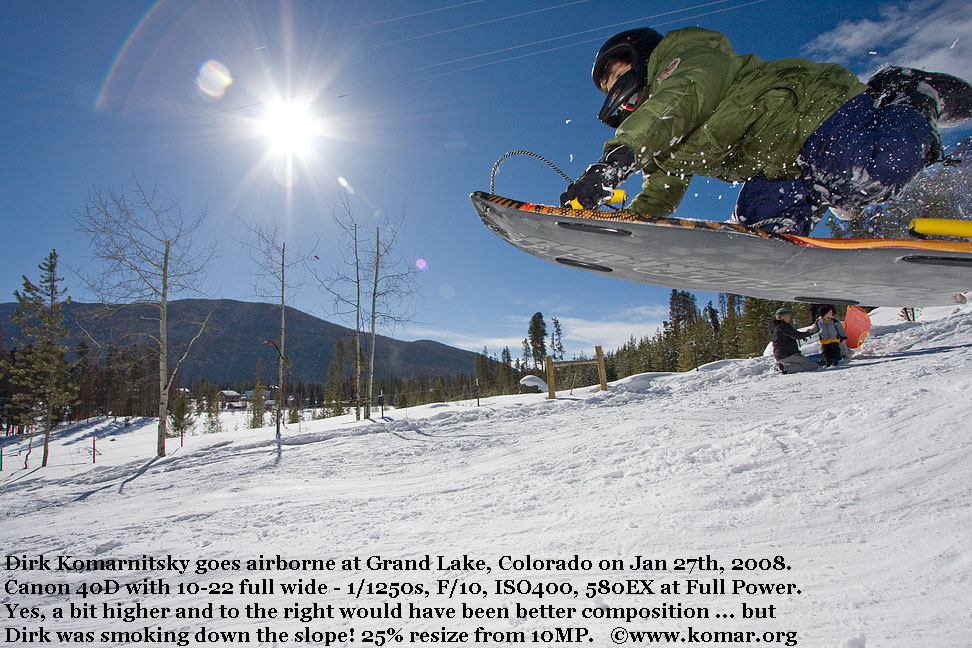 Hanging out with the Elk in nearby Rocky Mountain National Park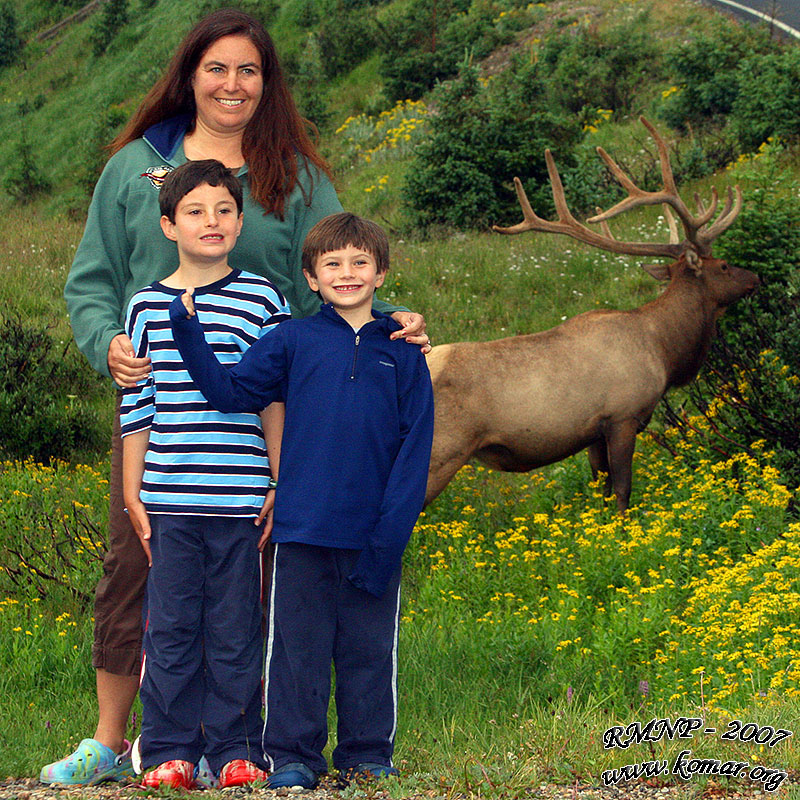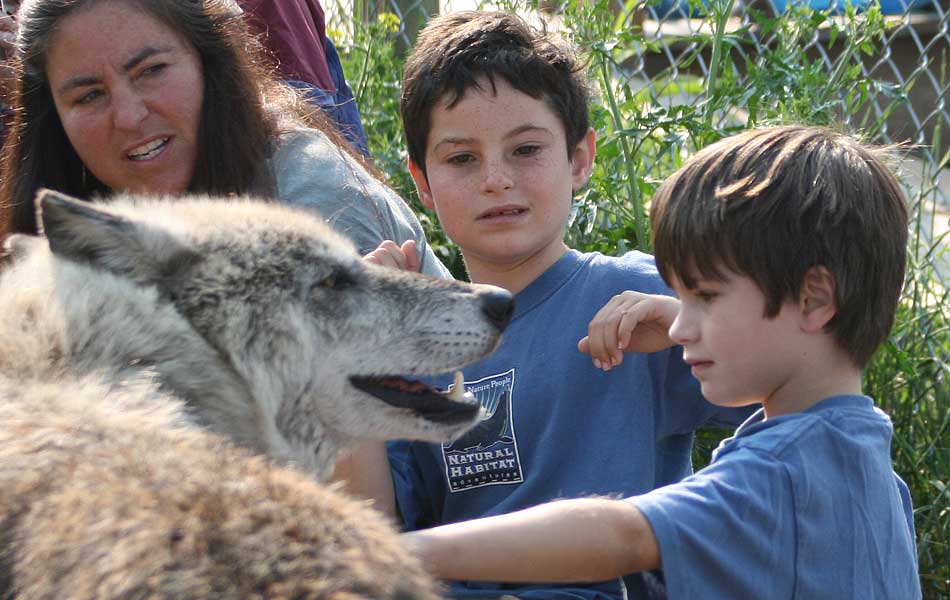 I was less than a foot away when I snapped this picture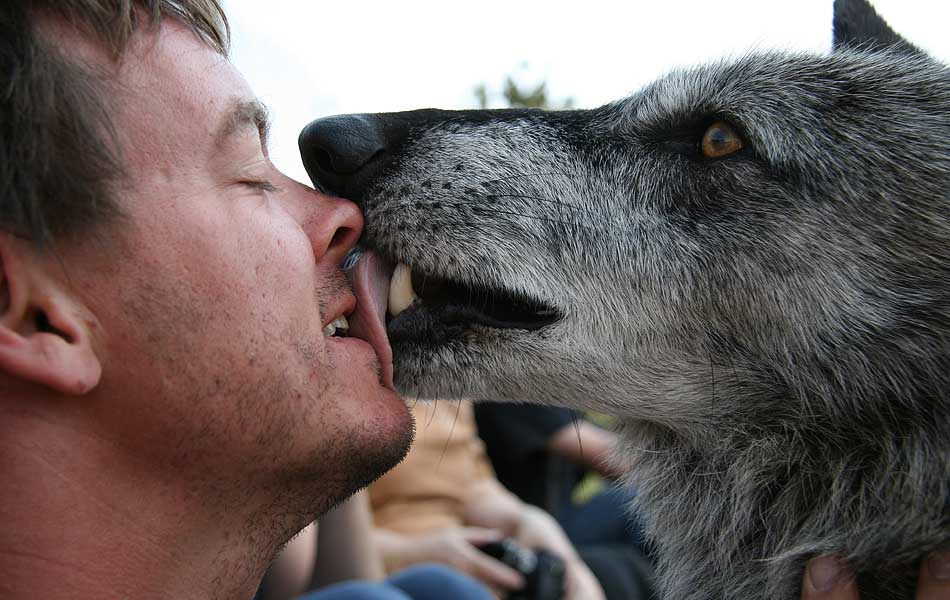 I think this picture is so-so ... but several people have written in to say they really liked it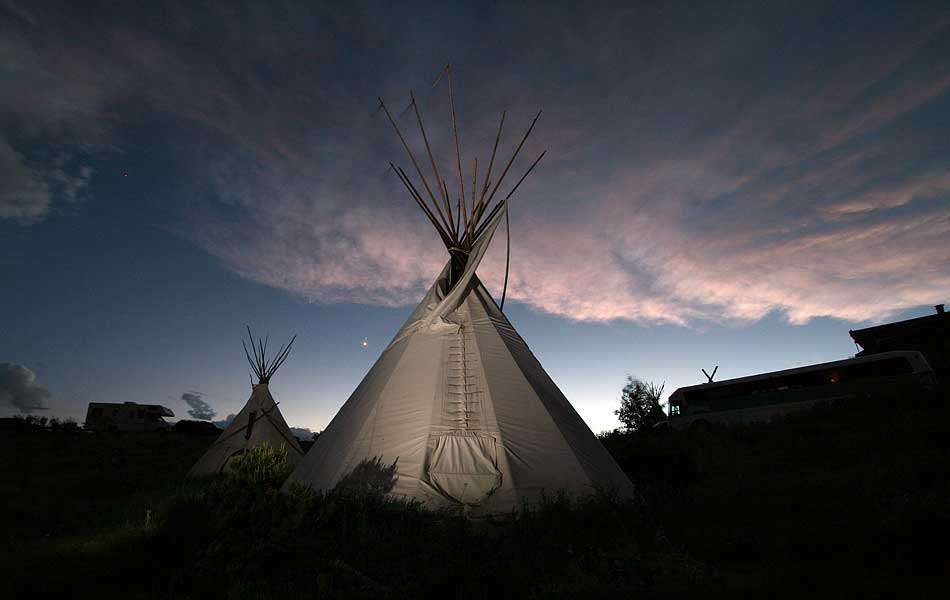 Long exposures are fun and challenging ... a red-eye airplane flys across the night sky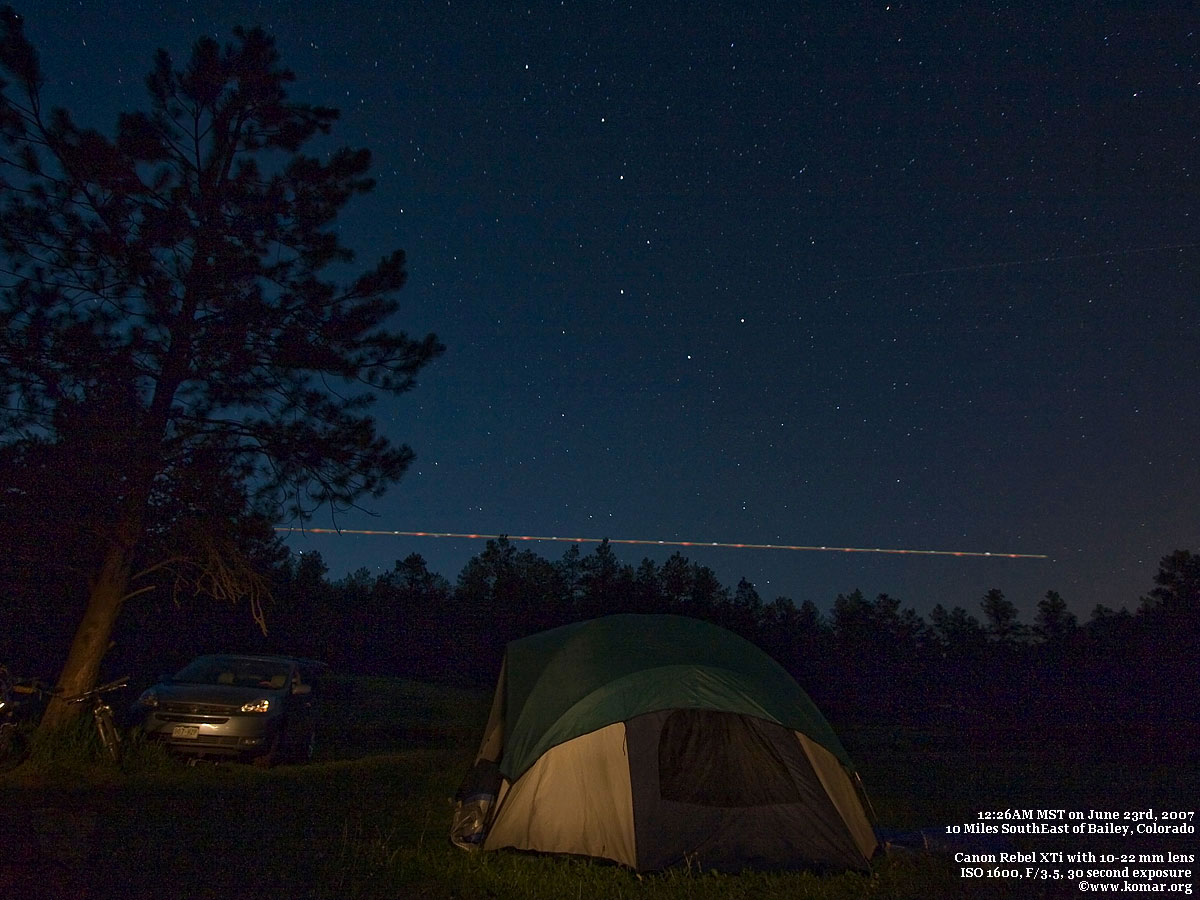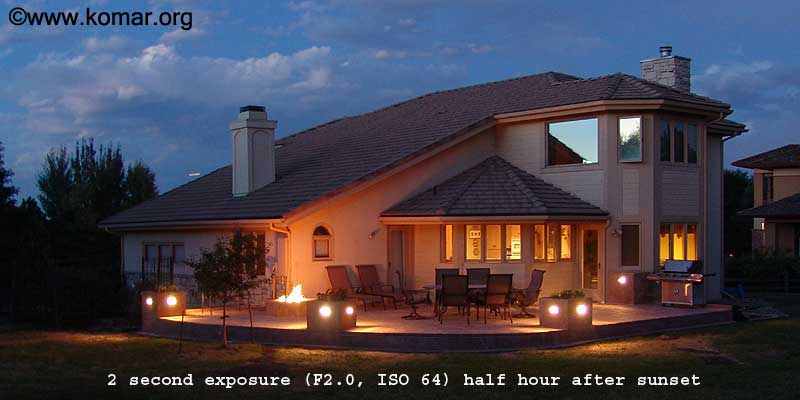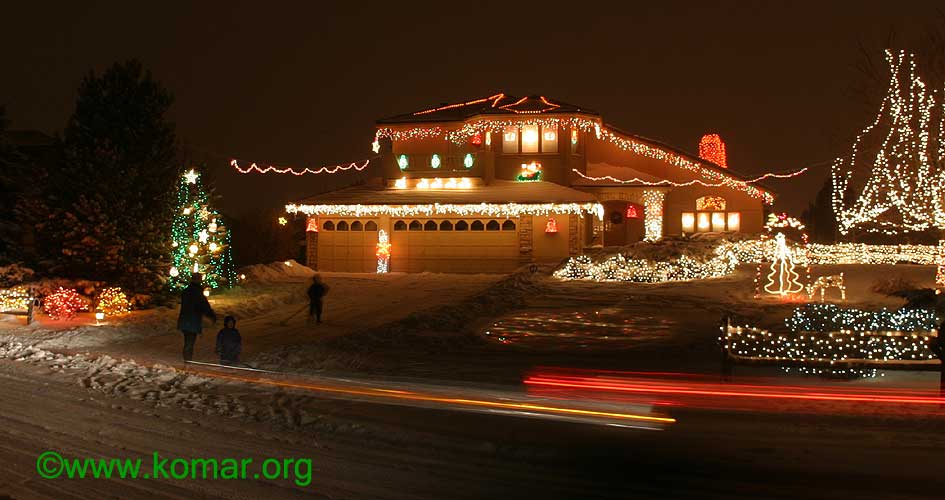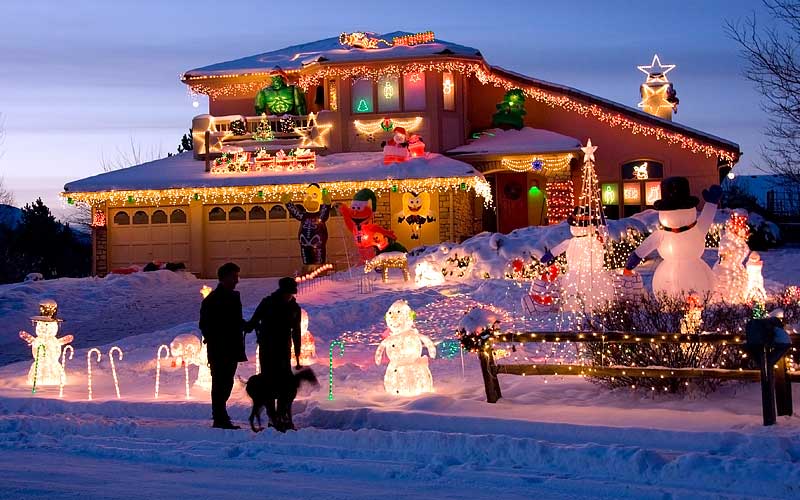 It's also kinda crazy at www.komar.org at Halloween! ;-)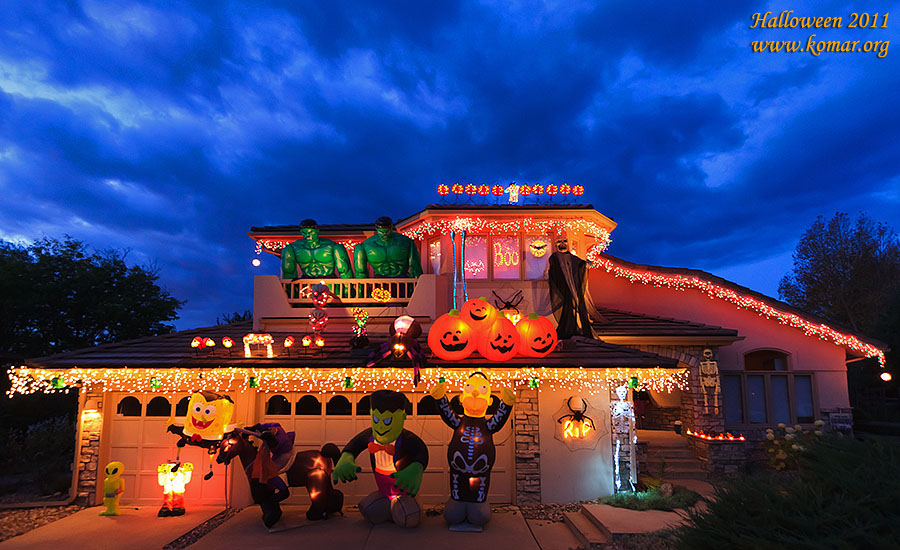 An Hawaiian sunrise and my sons Dirk and Kyle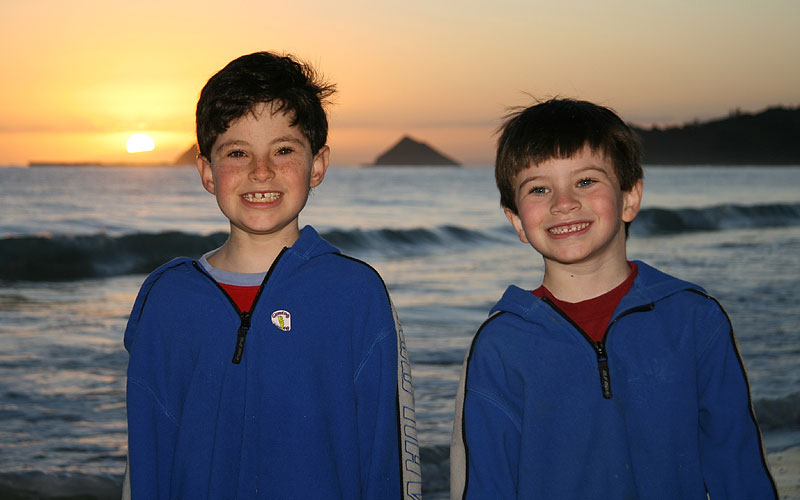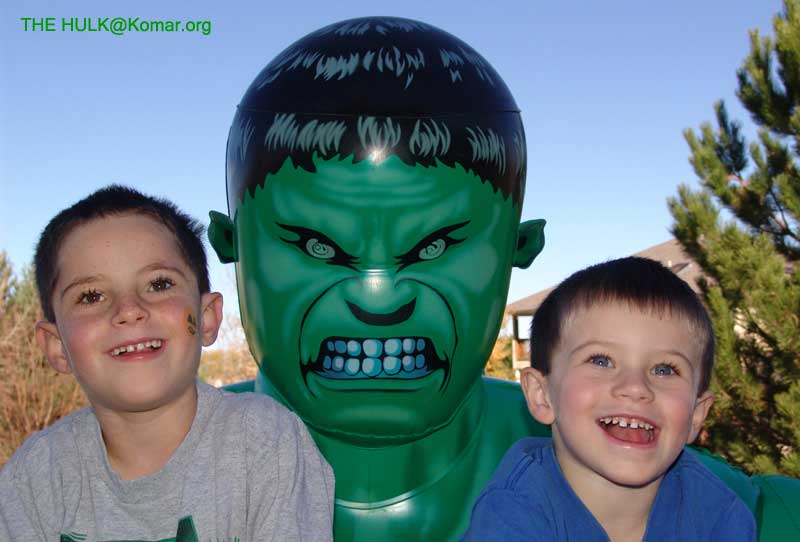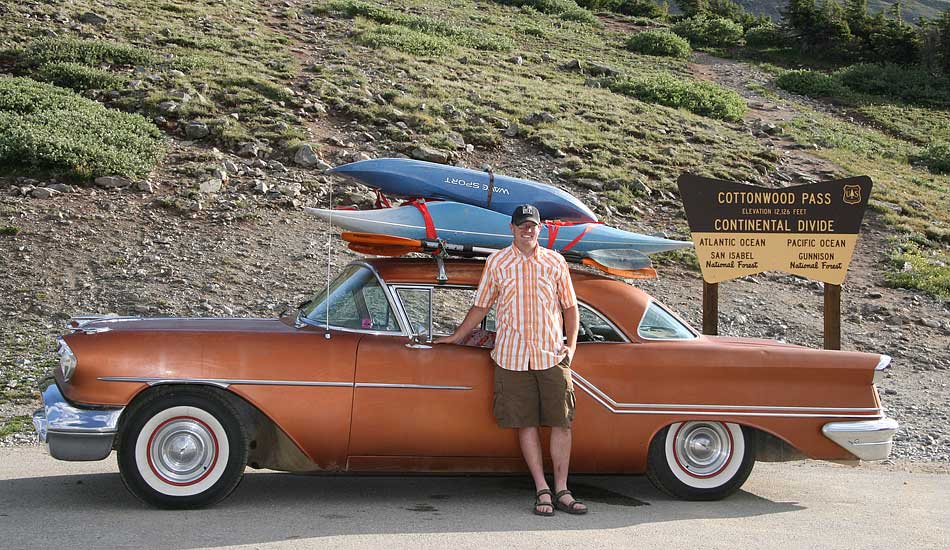 I play Ultimate Frisbee - click to see full-res example below