As-shot resized from Canon 70-200/F2.8ISv2 at focal length of 800mm (two 2x TC) from 40 yards
Shooting at 800mm is tough - smallest movement is magnified tremendously.
The Canon 70-200IS/F2.8ISv2 Image Stablization system is not tripod aware (it does not claim to be) as it rolls around in Live View.
Live View Contrast-based auto-focus was pretty consistant, but some variability in sharpness seen - probably due to camera movement.
No phase detect autofocus (throught the viewfinder) at 800mm/F11 and depth of field is skinny - 800/5.6 must be crazy, especially up close.
800mm/F11 is dark in the viewfinder and in bright sunlight at ISO 100, you are down to 1/250s shutter speed - you'll need to bump ISO for real world shooting.
Defraction comes into play at F/11, so the lens combination is actually delivering a better image to the sensor.
While you certainly don't have pixel level sharpness at 800mm, the additional reach provides more/better pixels on target and is worth it if doable.
Test Procedure/methodology:
The Canon 70-200/F2.8 lens was tripod mounted and a remote release used to trigger focus and shutter, taking images from 10, 20, and 40 yards away with the lens at 200mm bare, with one 2x teleconverter, and then with two TC's for a total of 9 different combinations. Image Stabilization was turned OFF. ISO 100 was used throughout and Live-View contrast focus was used to take three pictures with the sharpest one selected. So settings were 200mm@F/2.8+1/4000s, 400mm@F/5.6+1/1000s, and 800mm@F/11+1/250s. There were a few clouds, so the light wasn't perfectly consistant.
Post-processing of the RAW files was done with Lightroom3Beta2 with mostly default settings. White Balance was set to 5500° and 0, and contrast and clarity were bumped to 75% since this is a sharpness test. Noise reduction was set to zero. After converting to JPEG's, Photoshop CS4 was used to crop/resize and a final sharpening of 35%/0.5 was applied before saving as JPEG quality 8. The dimensions of 1296x864 are 25% of the full-size 18 mega-pixel Canon 7D images. A zip file of the full-res jpegs can be downloaded here.
I don't have a 1.4x TC, so was not able to test that combo - sorry.
Buzz Lightyear helps test the Canon 7D with 70-200/F2.8IS version II lens and 2x TC's!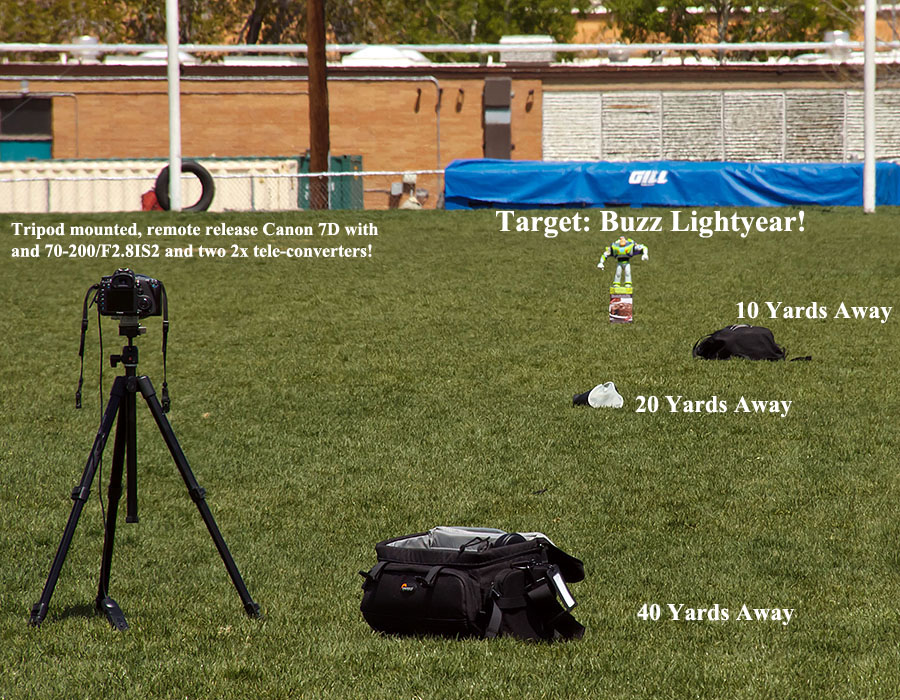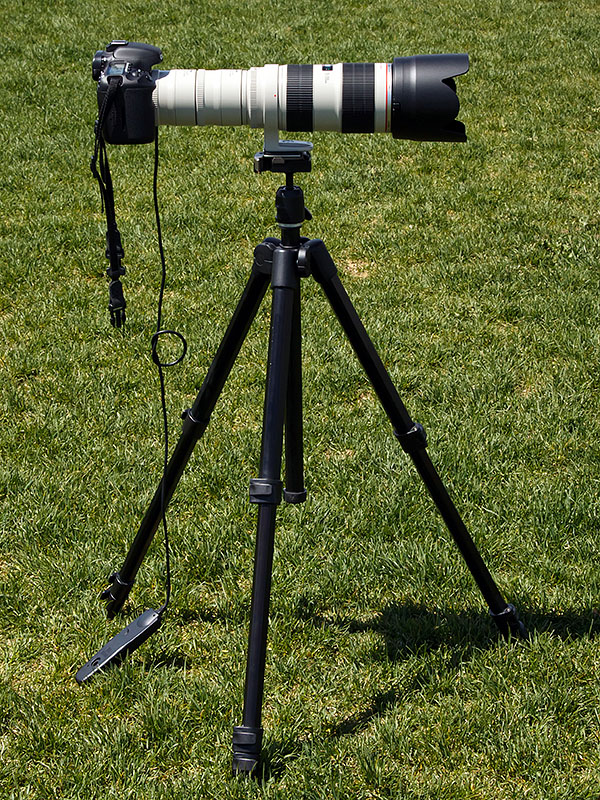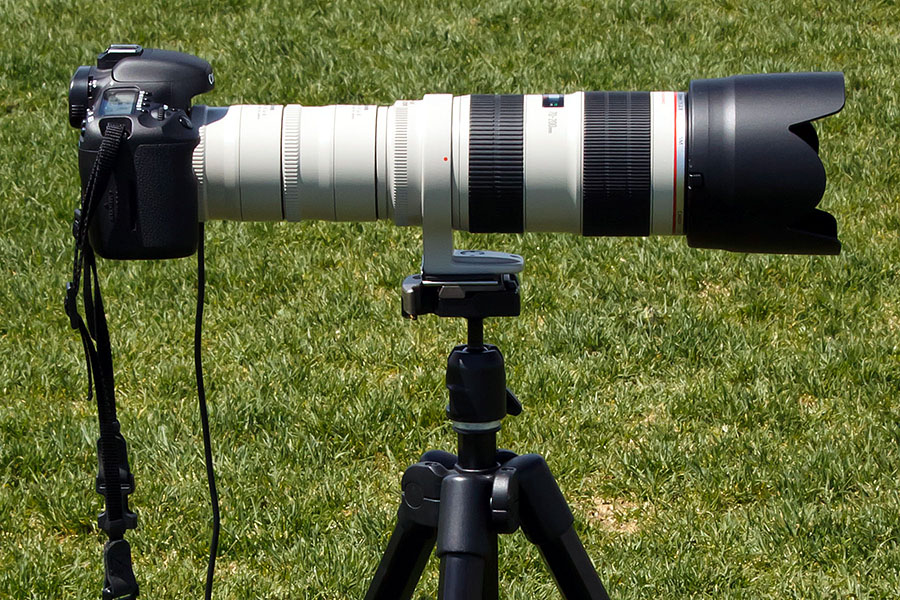 Baby Hummingbirds in Nest taken with Canon 7D with 70-200/F2.8ISII with 2xTC at 400mm and hand-held at 1/50s!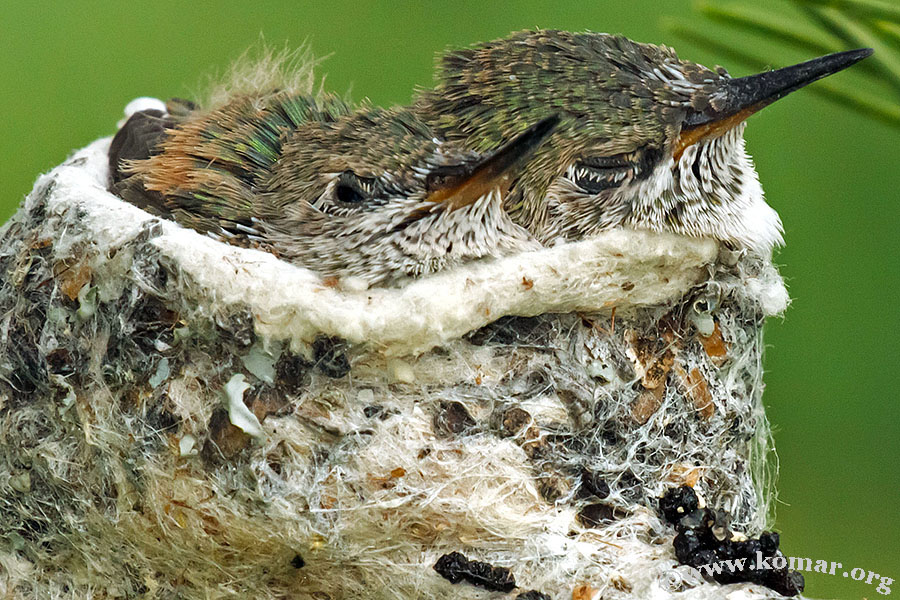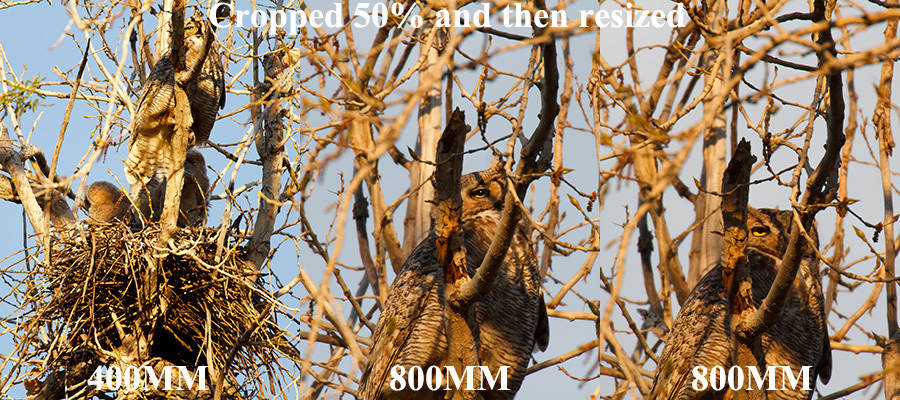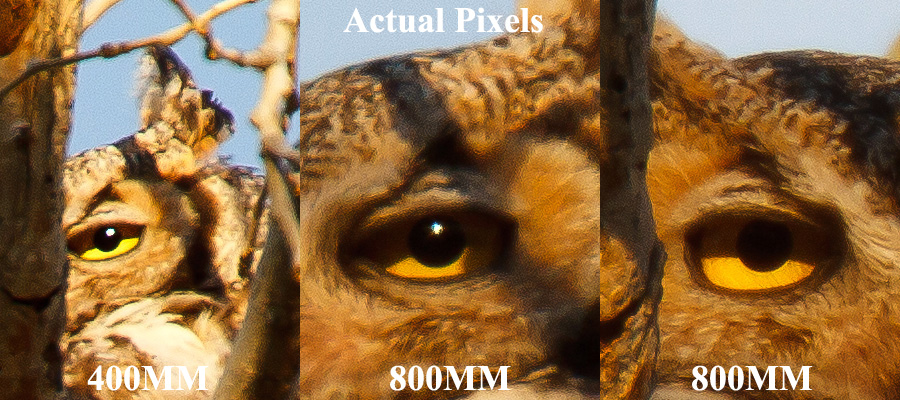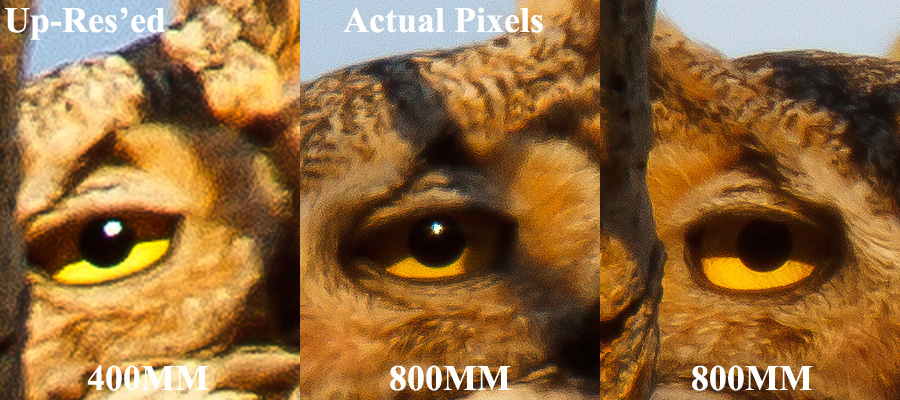 My son Dirk shooting his brother's soccer game with the Canon 7D and 70-200/F2.8ISII lens - gotta start 'em out early! ;-)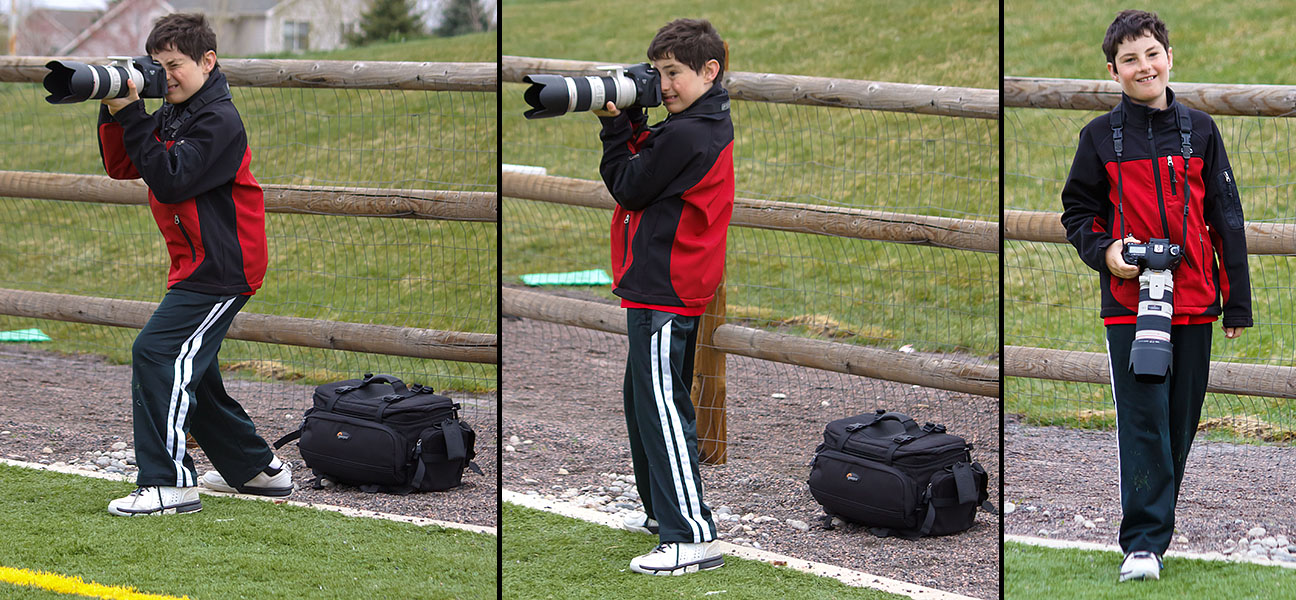 Yes, I'm a bit of a gearhead ... check out the
my other camera stuff
and
I welcome any comments/suggestion
on all this.
First, I ordered the Kenko Teleplus Pro 300 DG from Amazon, because some Internet posts strongly suggested that since this was non-reporting, you could auto-focus "out-of-spec" with it. I.e. when attached to an F/5.6 lens, the combo would still report F/5.6, even though it was "really" F/8.0, which normally means no (phase detect) AF on my 7D. Note that one advantage of the 1-series cameras is AF at F/8.0, but center point only; man, I wish my 7D would at least try! Plus several folks said the Kenko's IQ (Image Quality) and AF (AutoFocus) rivaled the Canon.
However, I was shipped the "newer" DGX version, which is reporting ... and a quick test showed that while the 7D would attempt AF, it would often clearly miss, and in all cases, would not shoot anyway. I called the vendor and they said they had no more DG's, so I requested an RMA since I didn't want the DGX and they were cool about doing so. Note that the Canon 1.4X TC also will not AF when added to a F/5.6 lens on a Canon 7D - again, we are trying to do something out of spec.
But thanks to a friend, I was able to compare the Canon 1.4xTCII against the Kenko before I sent it back.
One oddity I noticed is that while the Kenko is reporting, the metering was actually one stop less ... even though if I shot both TC's at the exact same manual exposure, the image was basically the same - very strange. So maybe it's not "fully" reporting ... and I recall some people saying they had similar problems with the DGX - this is a major design flaw because all your pictures will come out 1 stop over-exposed ... D'OH!
Update: PhilJ Emailed me saying this doesn't make sense, as the camera should simply use TTL metering. I certainly agree ... but the fact I called this out as an oddity suggests something was strange. Unfortunately, I don't have the Kenko around anymore to test, but if my memory serves me correctly, it truly was showing one less stop even though the exposure is the same ... so if you exposed correctly, then you were one stop over.
This may have to do with the fact that (unless in Live View) the lens is left wide-open (for light/focusing purposes) and then closes for the shot.
A Google Search suggests that others have seen this problem.
I did some AF speed tests (look near, then far, then back) and the Kenko was noticeably slower in one direction as it seemed to rotate the "wrong" way at first. This was very repeatable, although it was "correct" the other way. The Canon TC rotated correctly in both cases and was much faster the one direction, and about the same the other direction.
I took some quick hand-held pictures of a nearby basketball hoop, but my testing wasn't rigorous enough to uncover any major differences in IQ.
I then did my auto-focus testing on the LCD screen to micro-adjust it: Distance was about 40 feet and zoomed in all the way on the 70-200/F2.8ISv2. Note that in the 7D menus, the Canon TC shows up a "different combo" with that lens, whereas the Kenko does not ... so you can't micro-adjust that 1.4xTC without affecting the bare configuration.
The Canon had slightly better image quality of the LCD screen after micro-adjusting. On the three cameras, I tested, I got these numbers:
7D-A: 70-200/0, 70-200-TC1.4/+4, 70-200-TC2A/0, 70-200-TC2B/0
7D-B: 70-200/-2, 70-200-TC1.4/+6, 70-200-TC2A/0, 70-200-TC2B/0
50D: 70-200/0, 70-200-TC1.4/+4, 70-200-TC2A/0, 70-200-TC2B/0
That's bare lens, with the 1.4x TC, and then two 2.x TC
It's somewhat disappointing that the 1.4TC needed that much adjustment, especially since I didn't see it with other combo's ... so while Canon would probably say the Canon TC is "within spec", it certainly is nice to have the micro-adjust feature to make it sharper.
In summary, I'm kinda bummed I didn't have a Kenko DG to test, because it does get darn good online writeups. However, the "new and improved" DGX was a disappointment, and the Canon 1.4TC was a clear winner here and worth the extra $100.
P.S. You may wonder why I looked at Kenko rather than Canon. Again, the online reports of the DG version were very favorable, and I was careful to order that one, not the DGX version. Note also that the Kenko does NOT have the protruding front lens, so you can connect it to a lot more lens than the Canon TC. However, the Kenko is not weatherproof, whereas the Canon is. Kenko is smaller and sells for $200, Canon sells for $300.