Paul going up High ... but for the catch or the "D"?!?
Mouseover Image to see closeup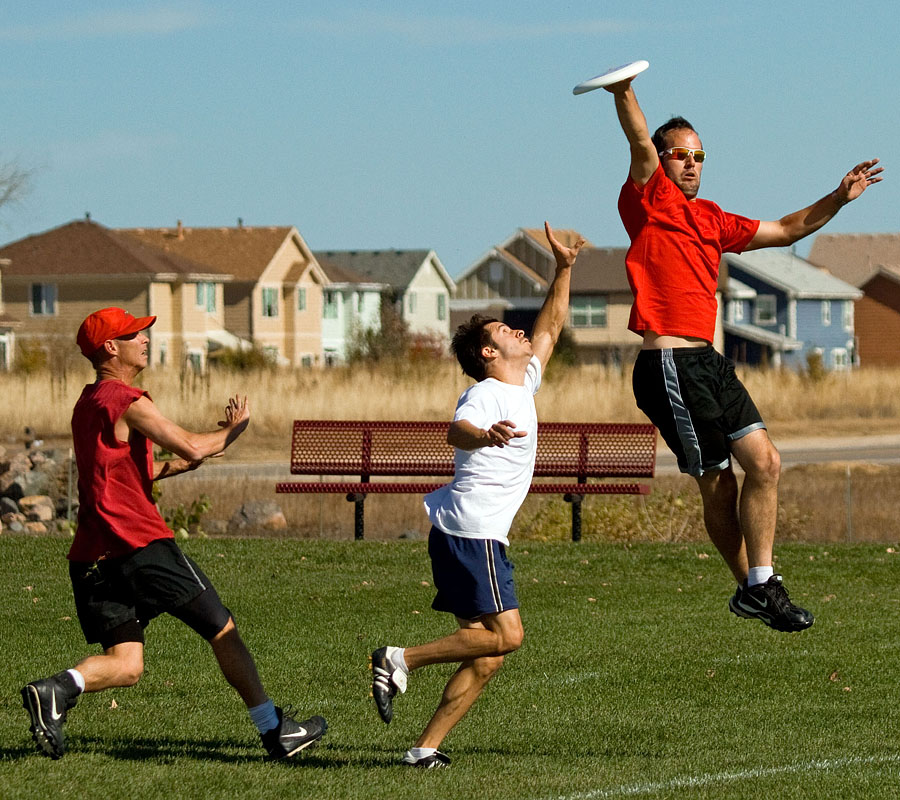 Lots of other "going up high and going down low" action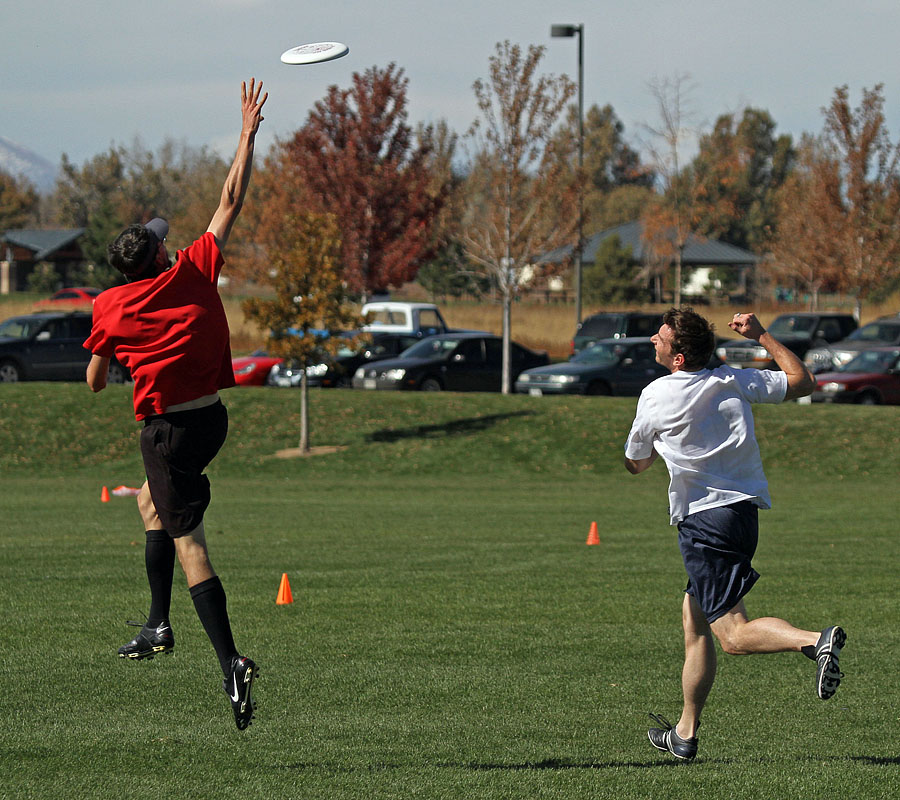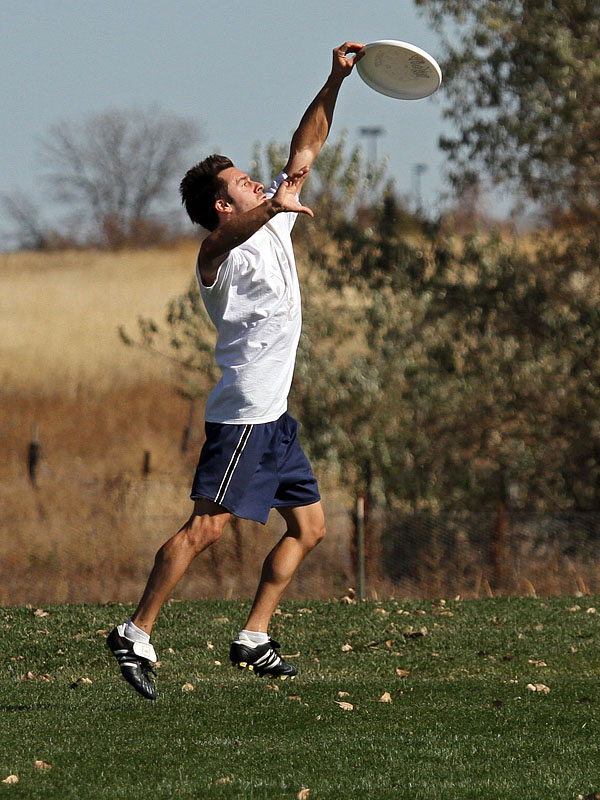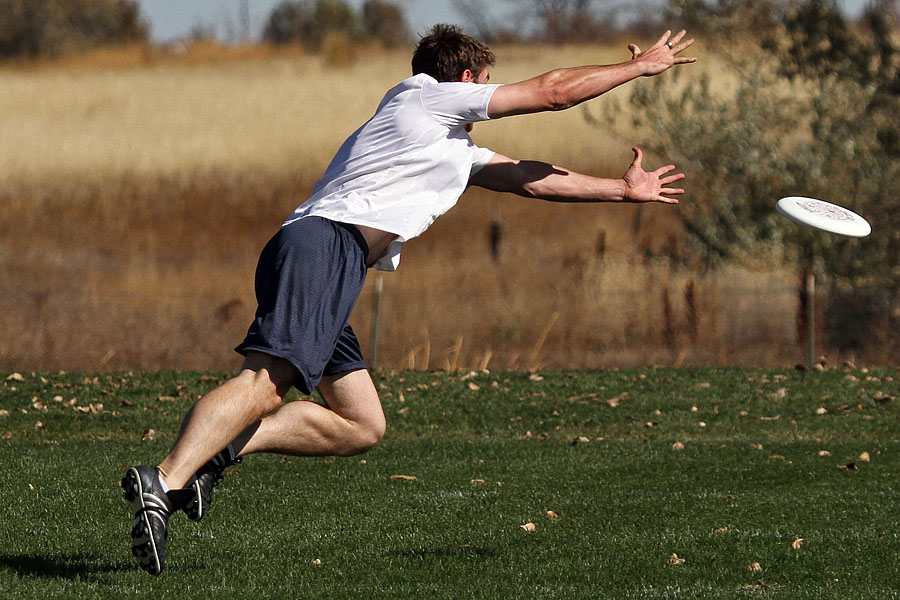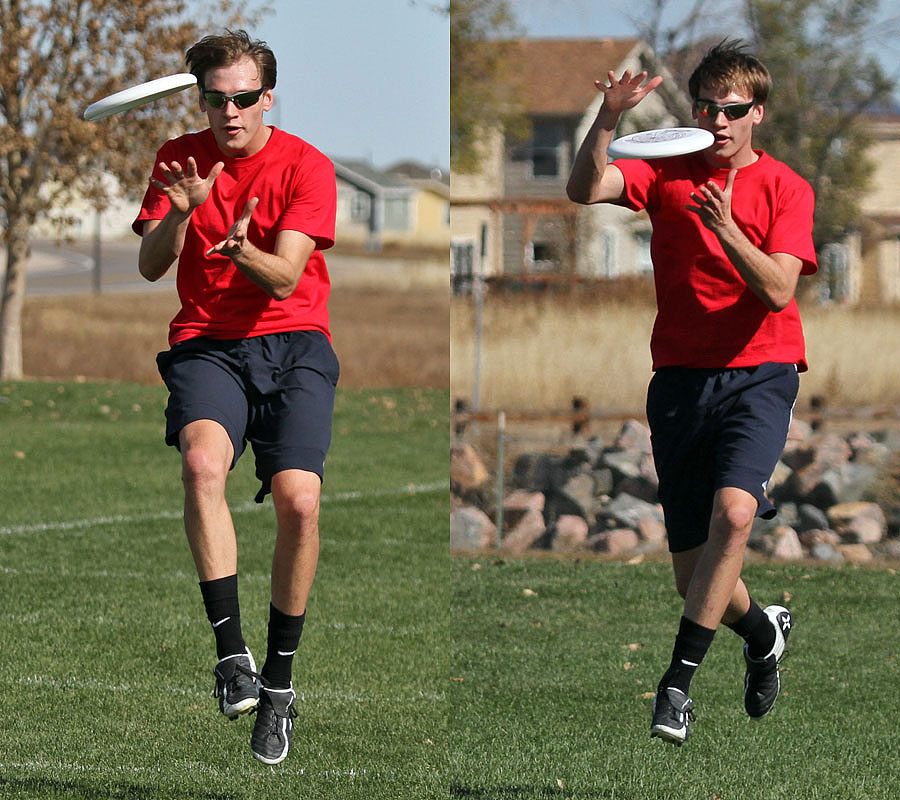 Got a bit crowded at times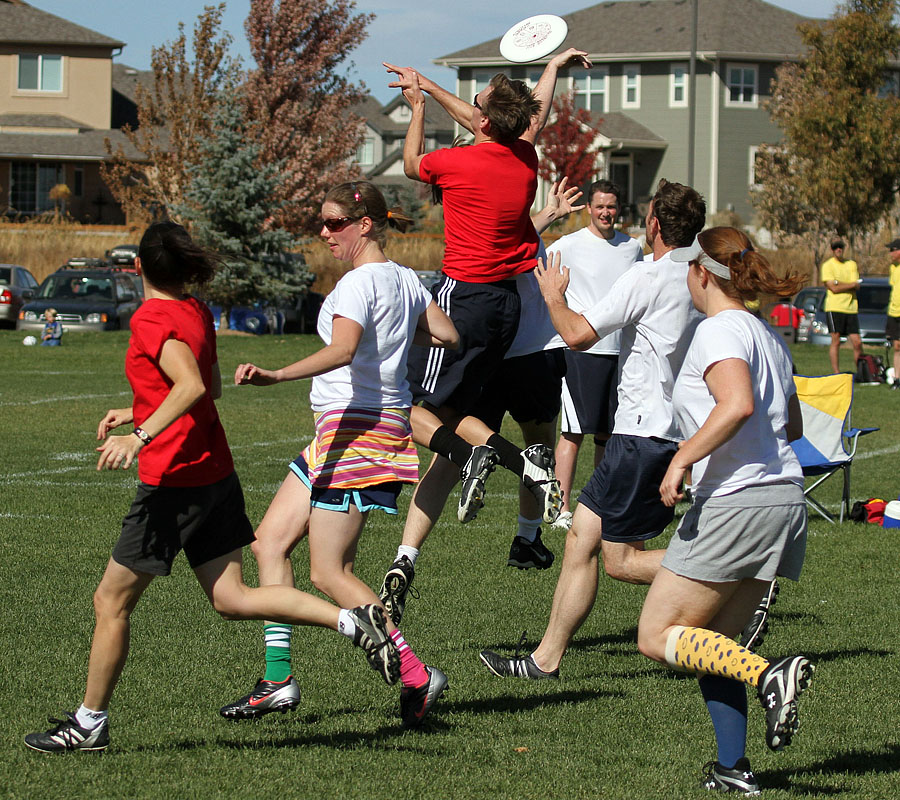 "Karate Chop D" -
Mouseover Image to see next frame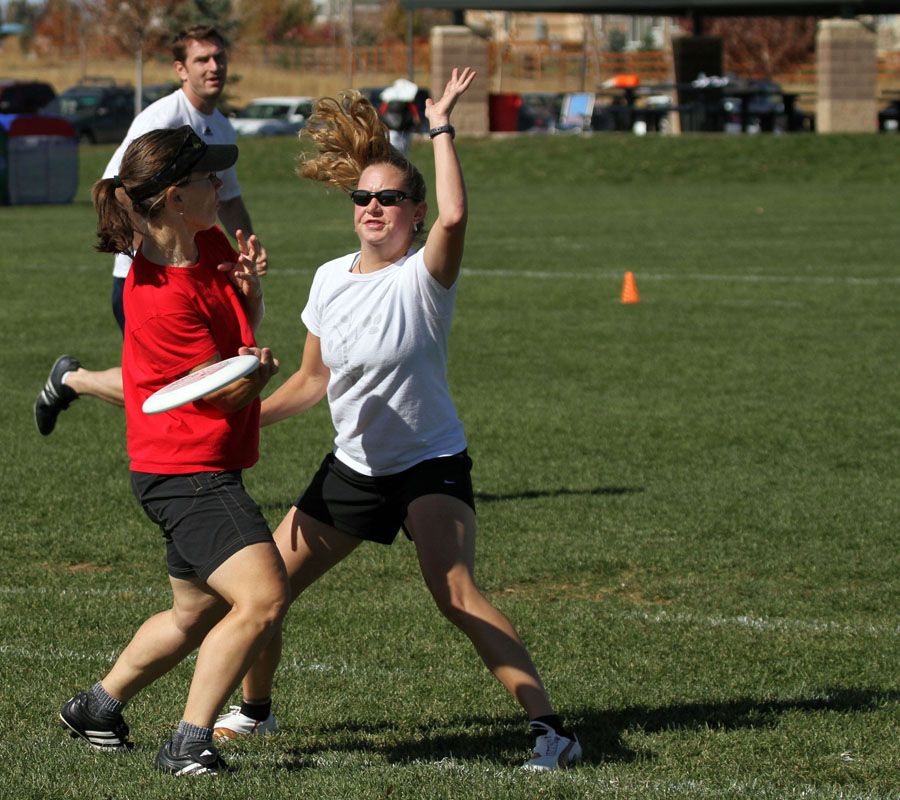 Mouseover Image to check out the intensity!!!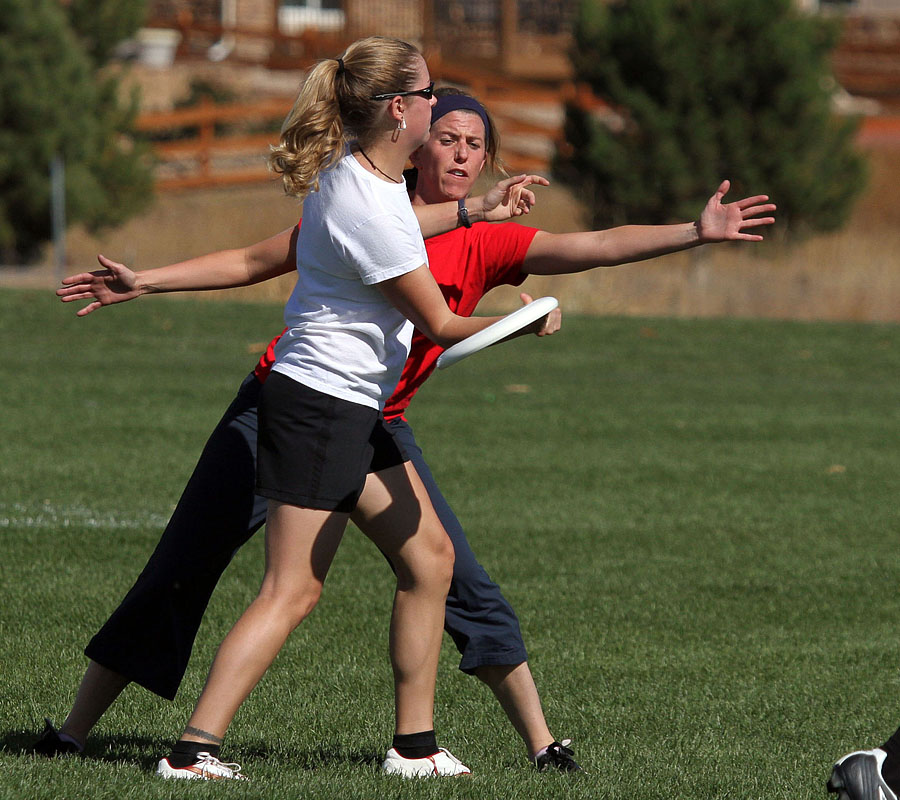 Staredown on the field! ;-)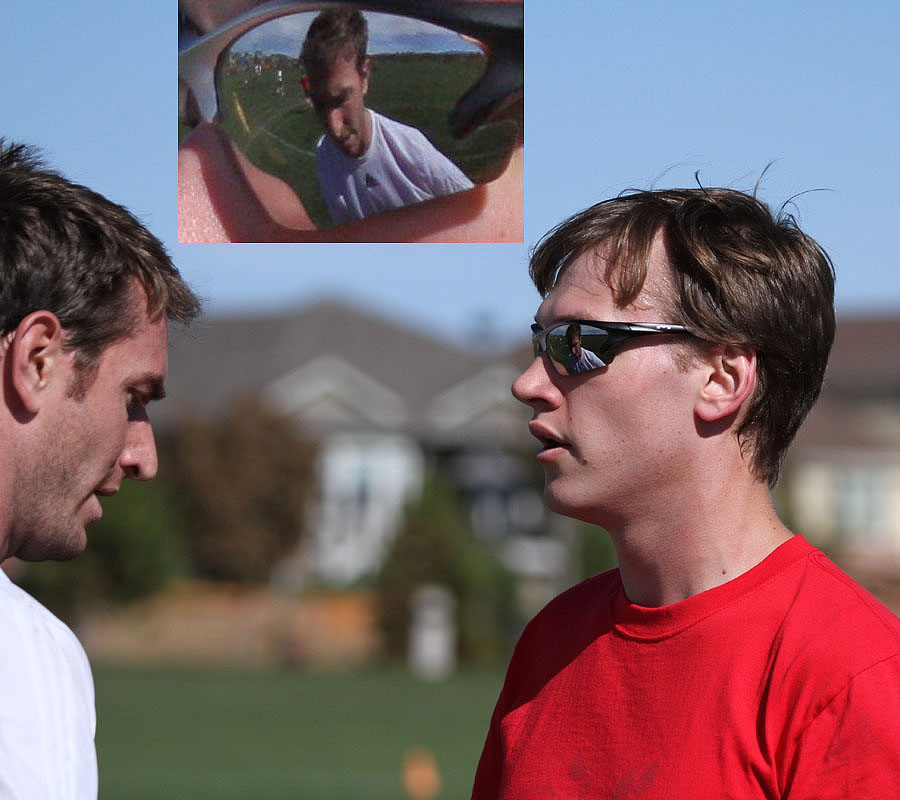 White Team discusses a Goal Line Offense during a timeout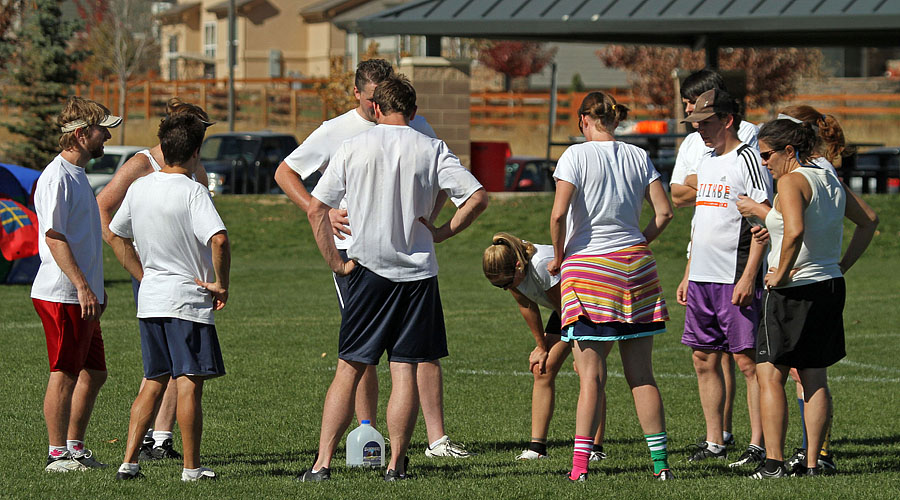 Kyle tries his "Eyes Closed 'D'"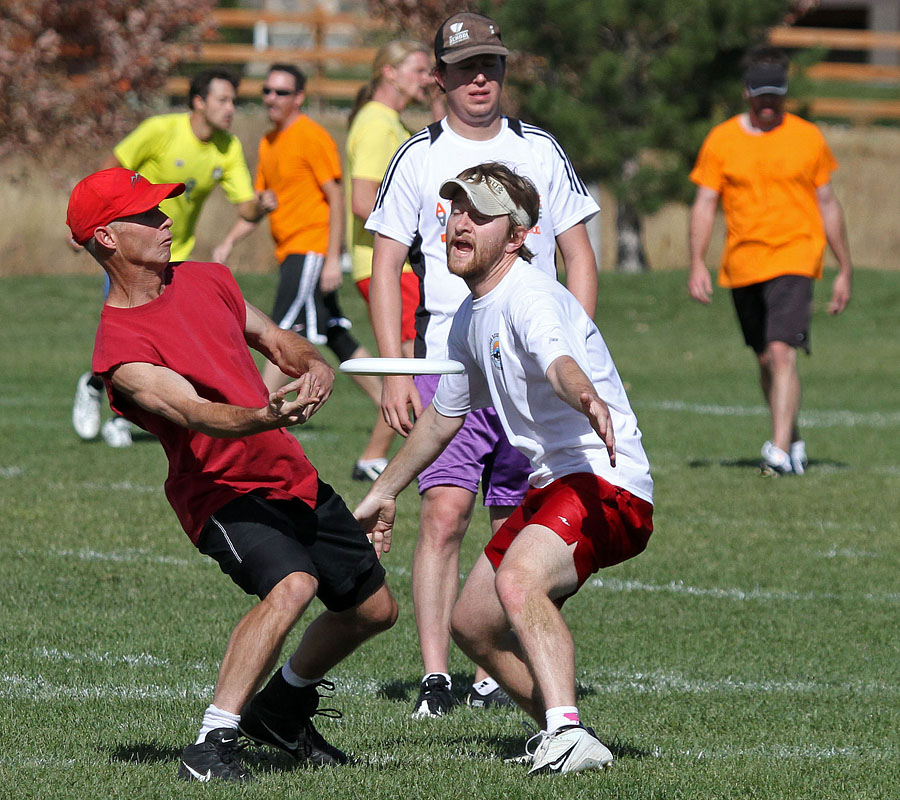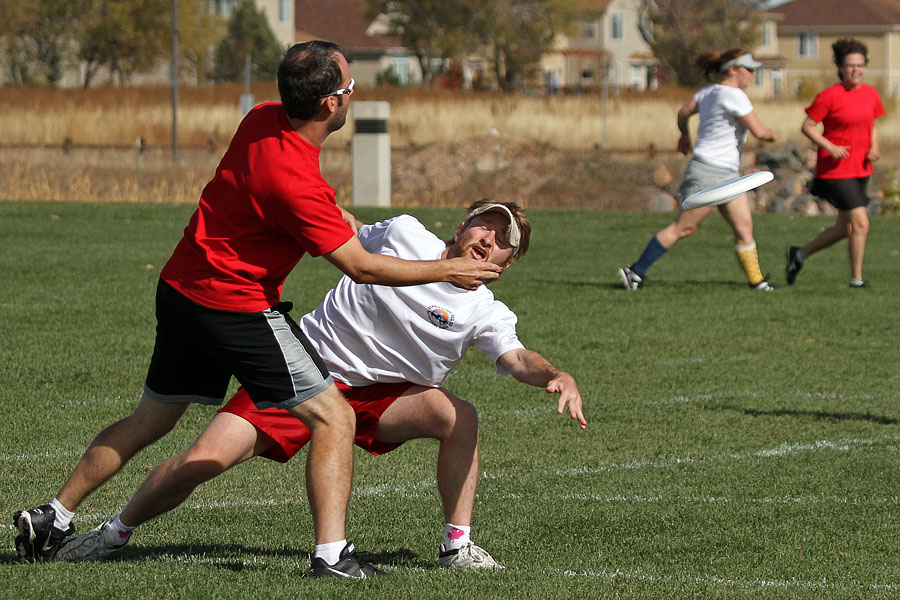 Any guess who caught this disk?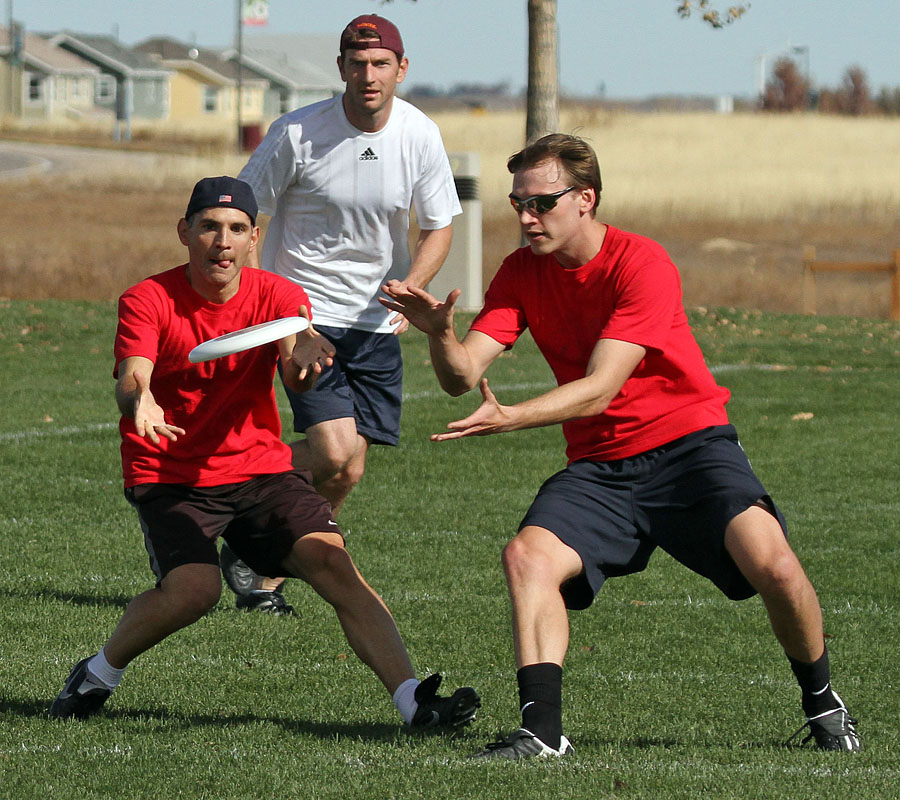 The "Vicki" frisbee got a pretty good workout as White battled Red to a tie!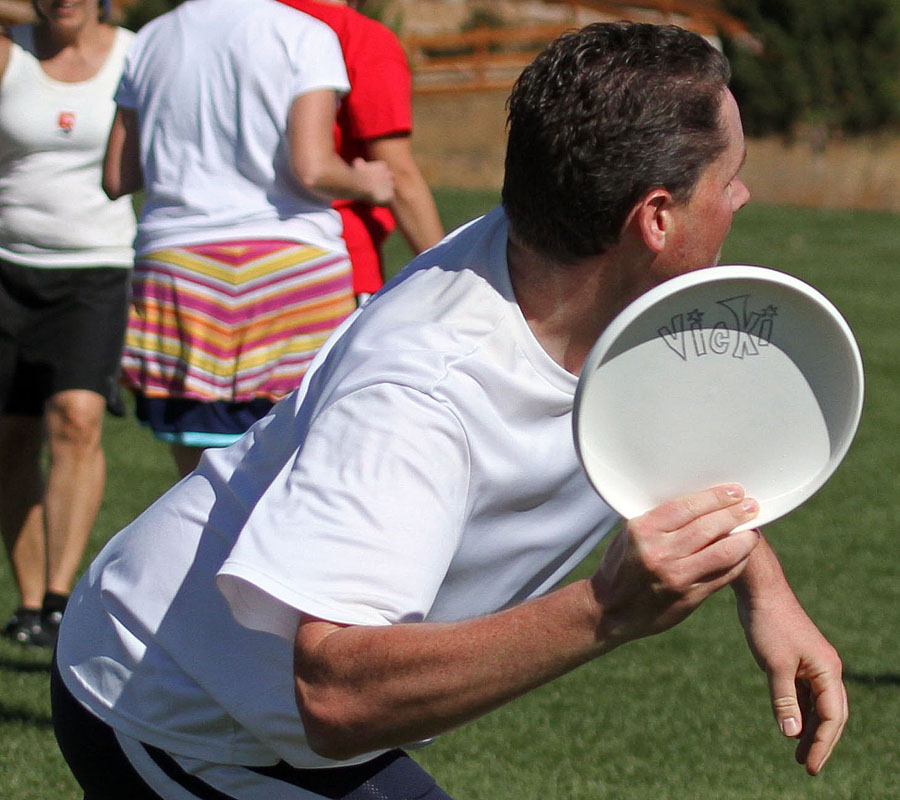 We then battled the Yellow Team - bet Vicki is glad we didn't use her frisbee - check out that Taco!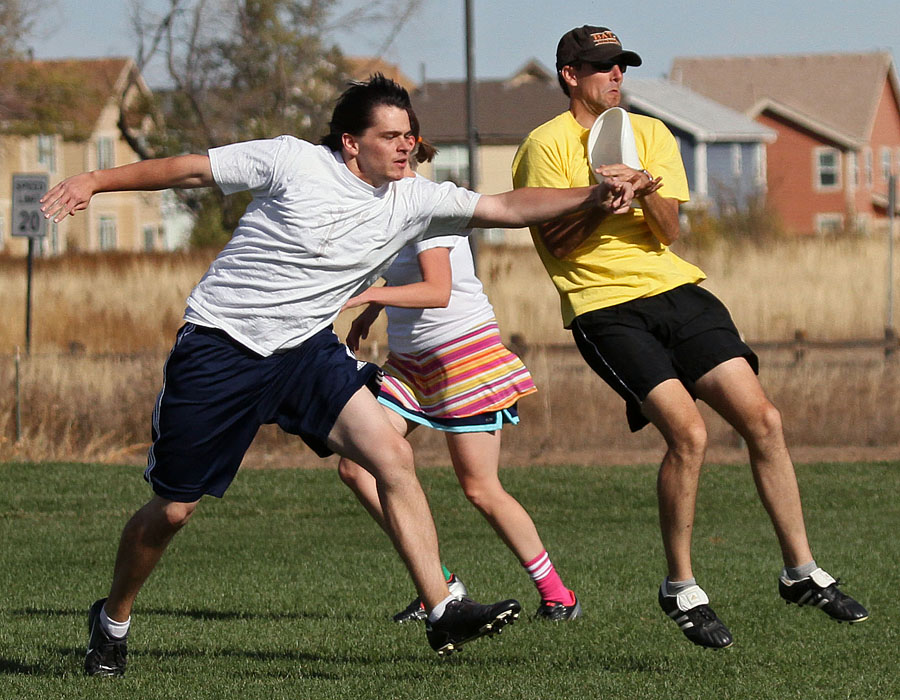 There was some serious jumping during this game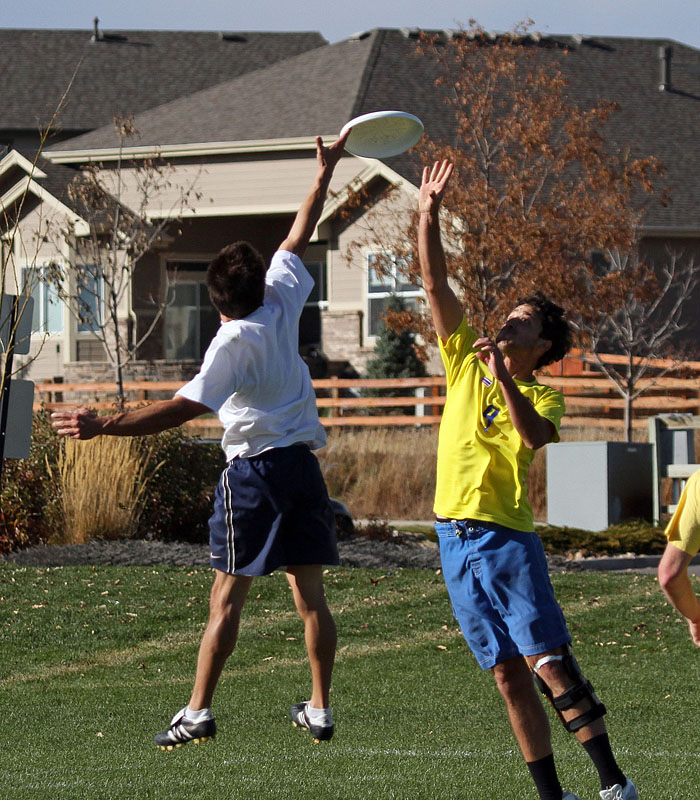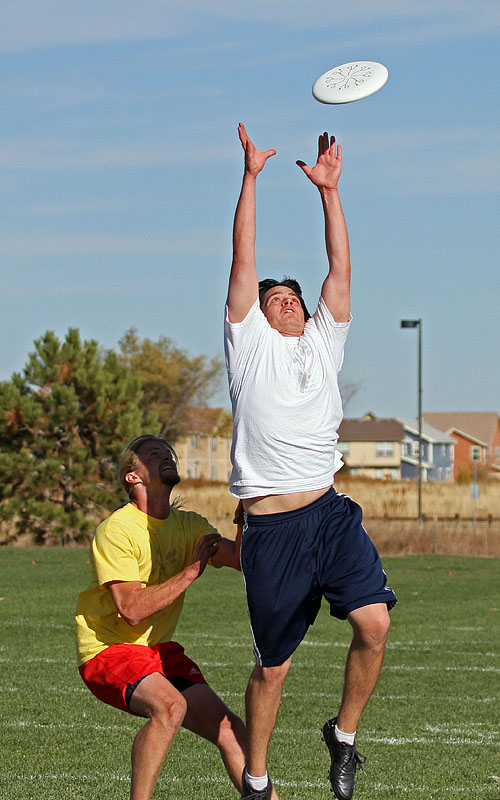 Once again, guess who catches this disk?!? ;-)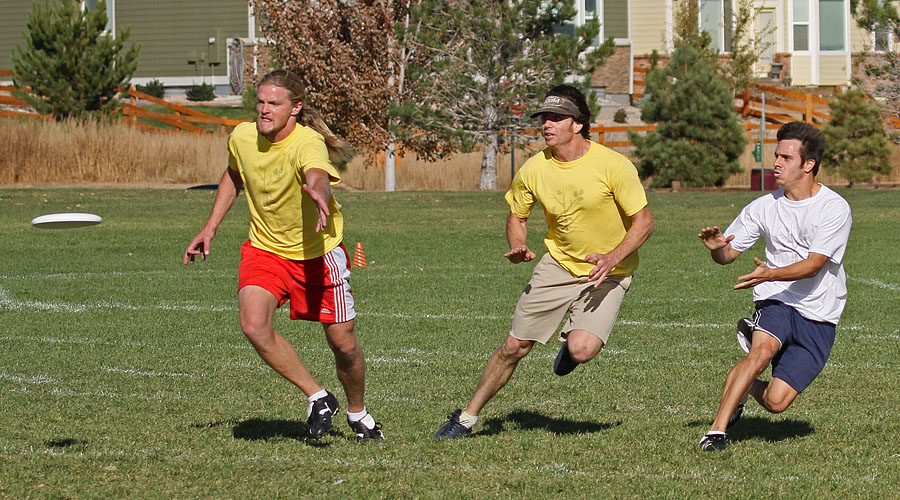 Kyle's "Eyes Closed D" is pretty effective! ;-)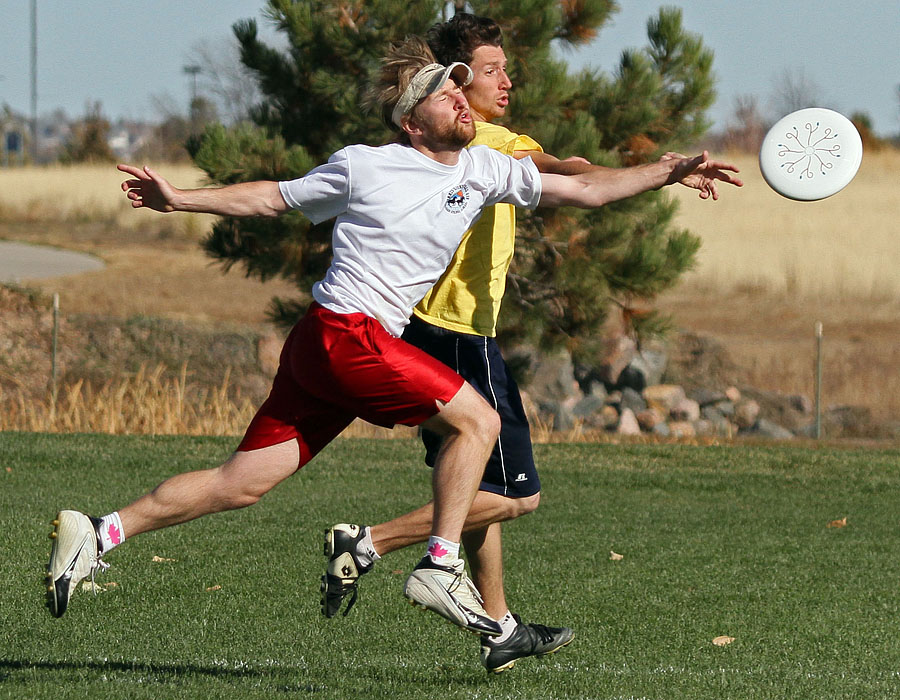 Mouseover these images to see more Kyle "D" - he was on fire!!!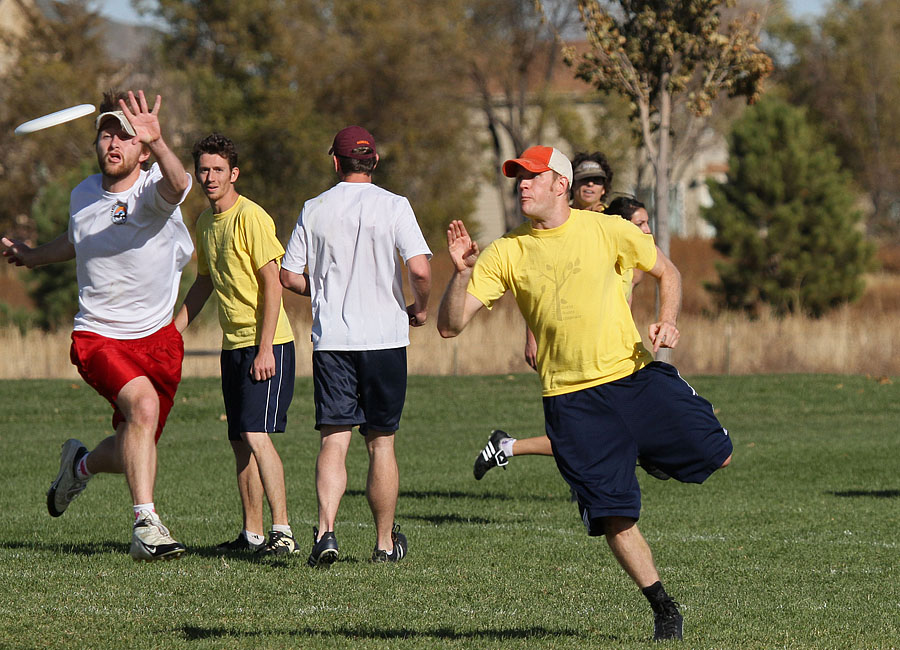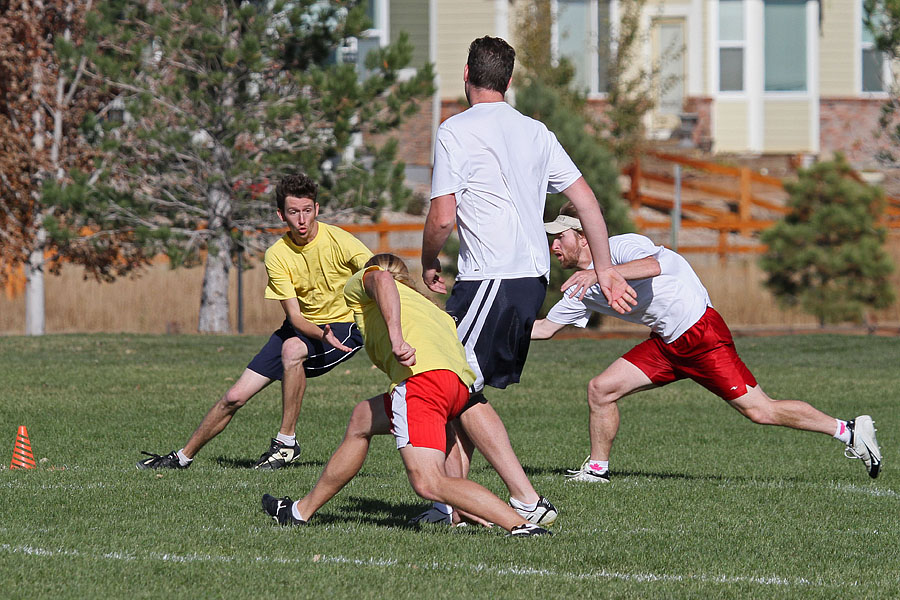 Serious intensity on both sides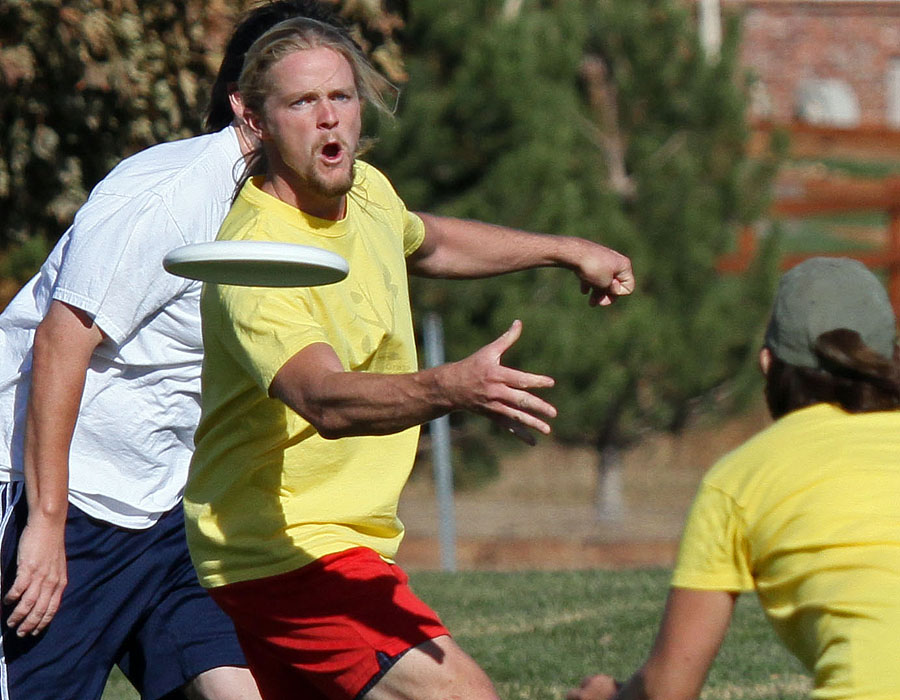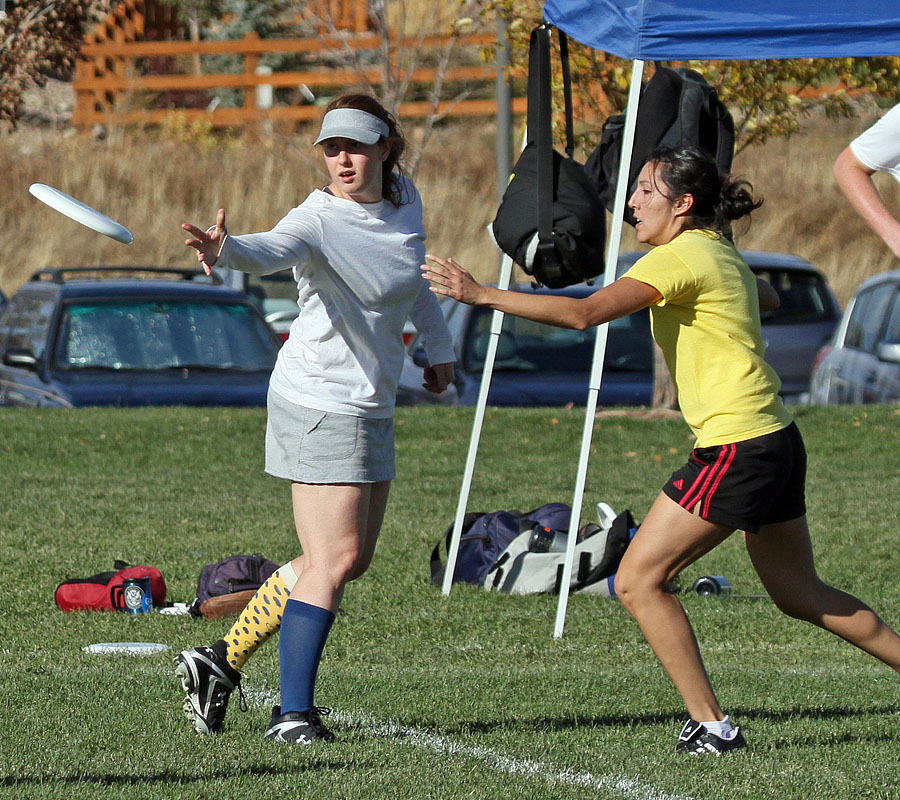 Think "sure hands" Jacob is going to catch this?
Mouseover to find out!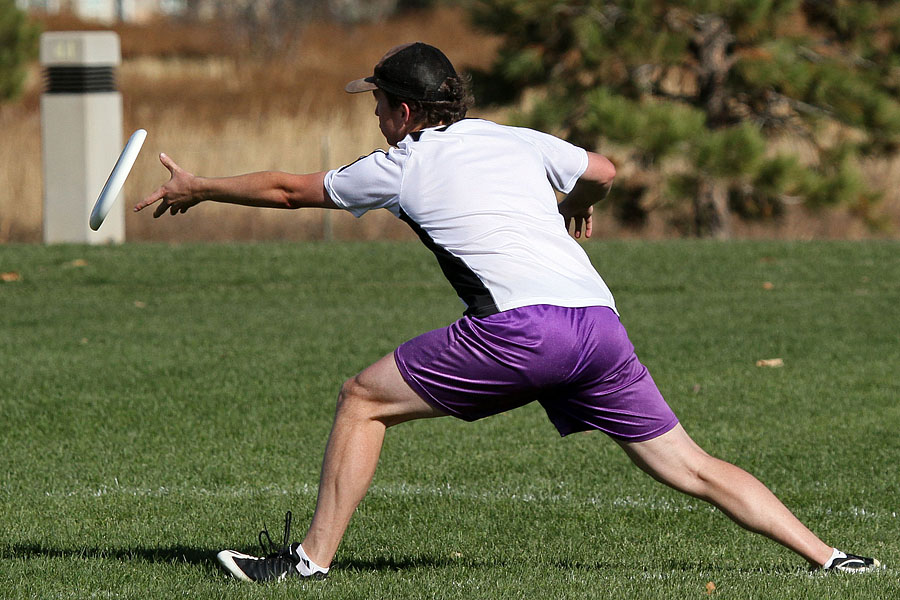 Red was playing on a nearby field, so snapped this picture of "Layout Andy" in action