Kris poses with a yellow eye rockfish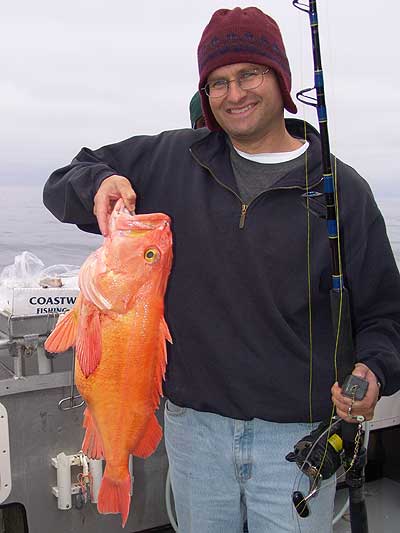 While fishing for halibut and ling cod, my brother Kris pulled up the most colorful fish of the day - a yellow eye rockfish ... or sometimes known as a Red Snapper. We only caught one of these, but it made a nice addition to the slayfest. Special thanx to Captain Crudd and his good luck fishing shirts.

See the rest of the Seward Alaska fishing slayfest.