Danco Island - Antarctica
After our first day in Antarctica at
Brown Bluff
and
Astrolabe Island
, we woke up bright and early for a scenic cruise through the Errera Channel.
It was pretty wild to see some other ships (and people!) in this remote part of the world as we made our way to the first stop at
Danco Island.
The Clipper Adventurer (and a Leopard Seal) passes us in the Errera Channel on our way to Danco Island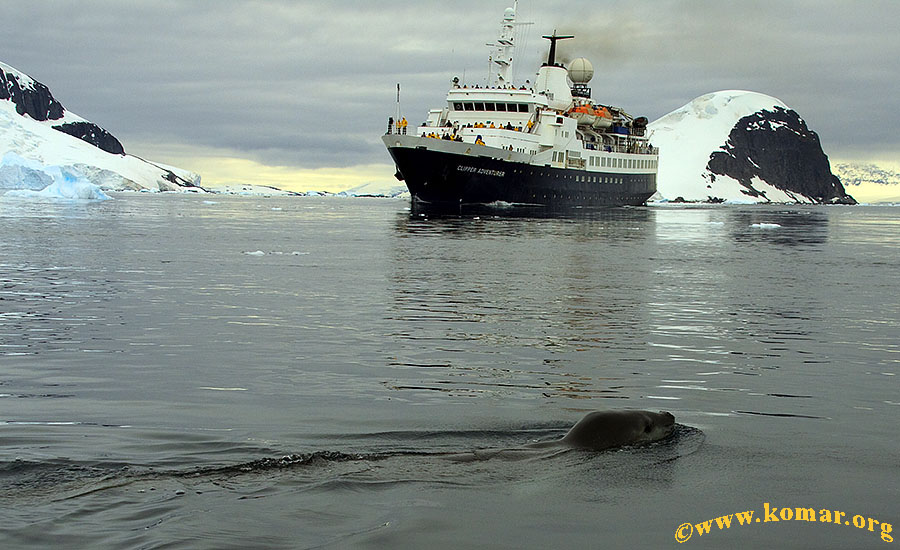 Some early morning Antarctic sun rays light up the background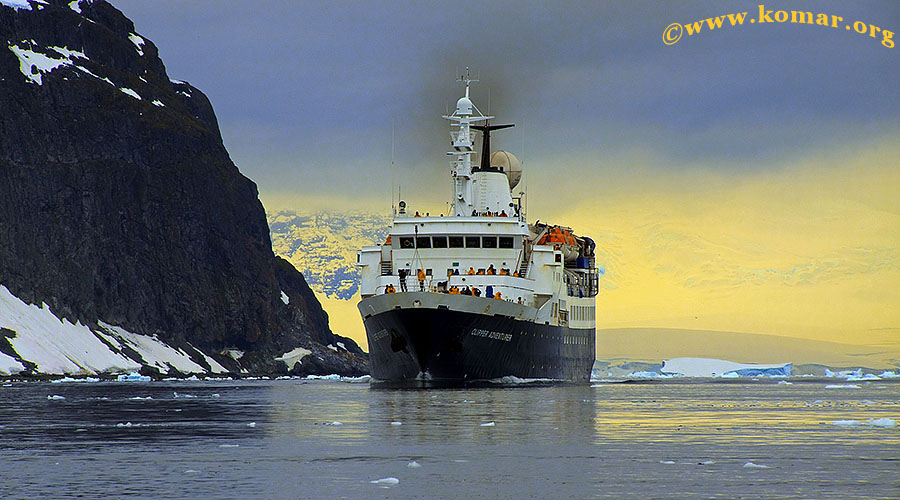 The Europa is a slightly more rustic ship we came across that morning - Antarctica is crowded!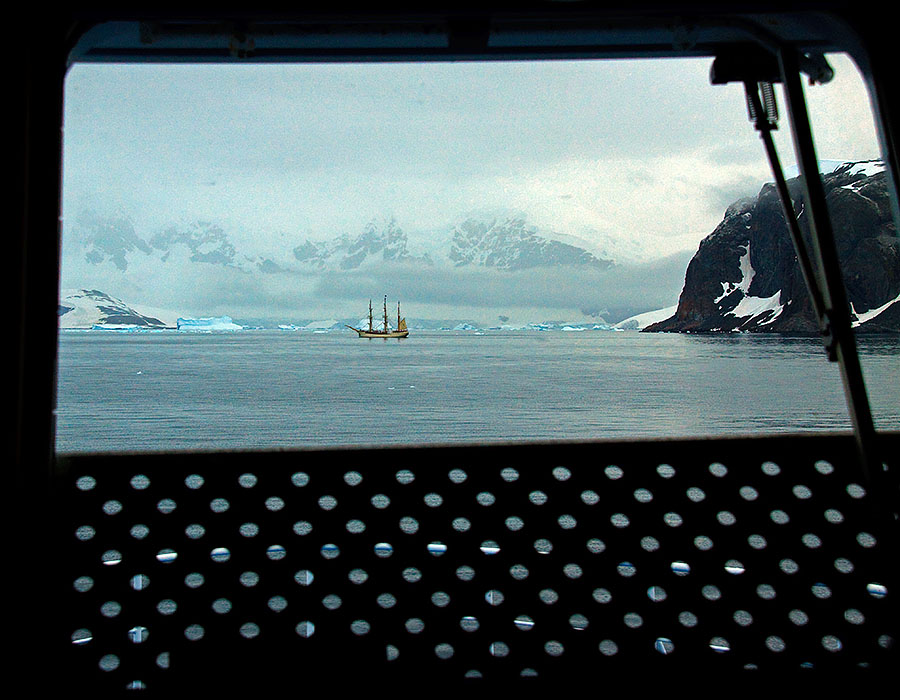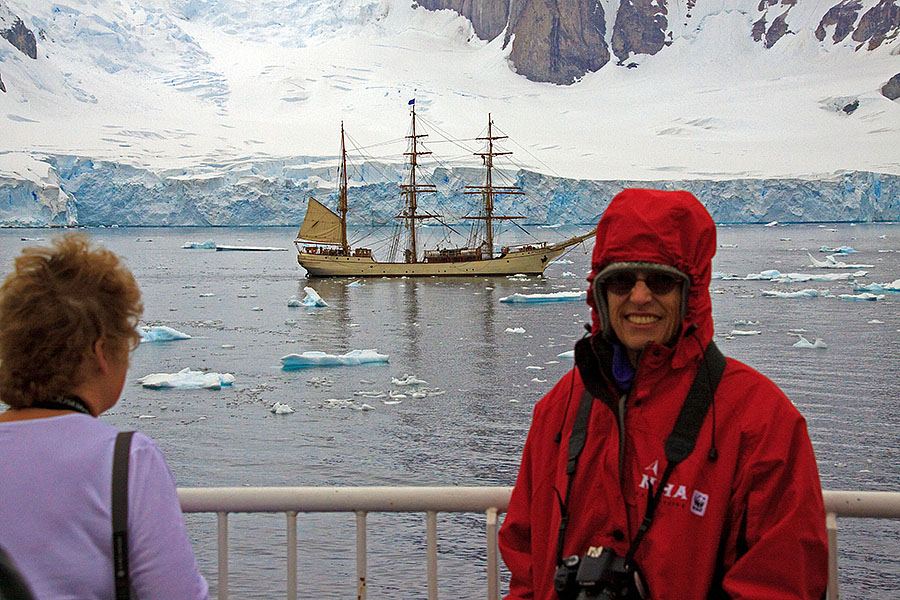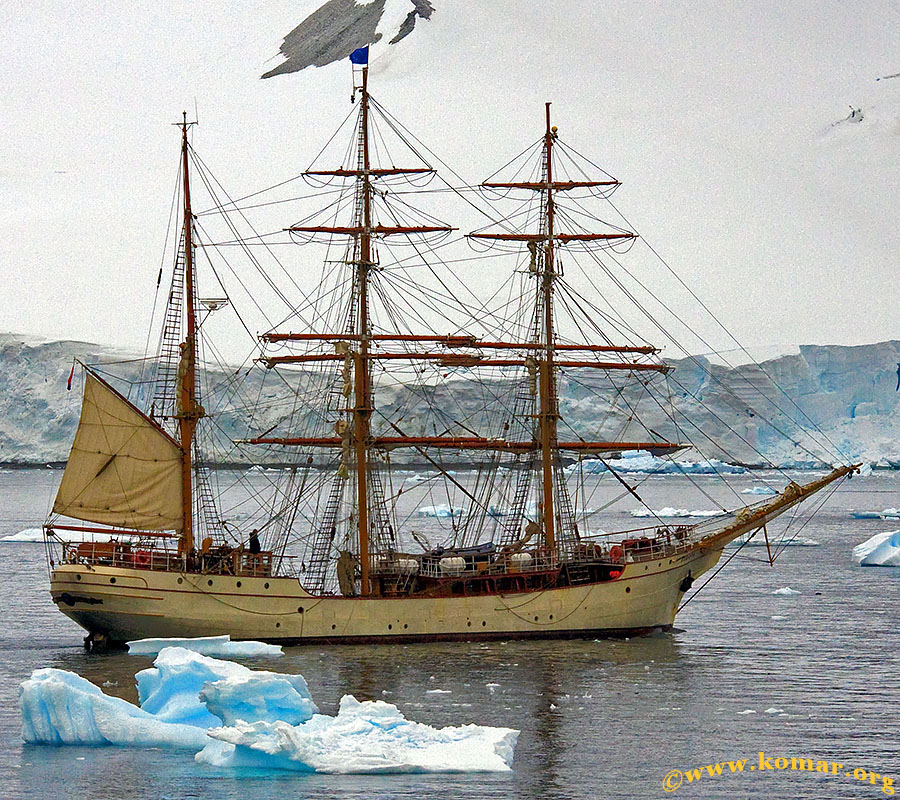 Leopard Seal surfaces near our Zodiac
Use the controls to play, step, pause, slow-down, and/or speed-up the animation.
| | | | | |
| --- | --- | --- | --- | --- |
| | | Frame Rate | | ... loading images ... |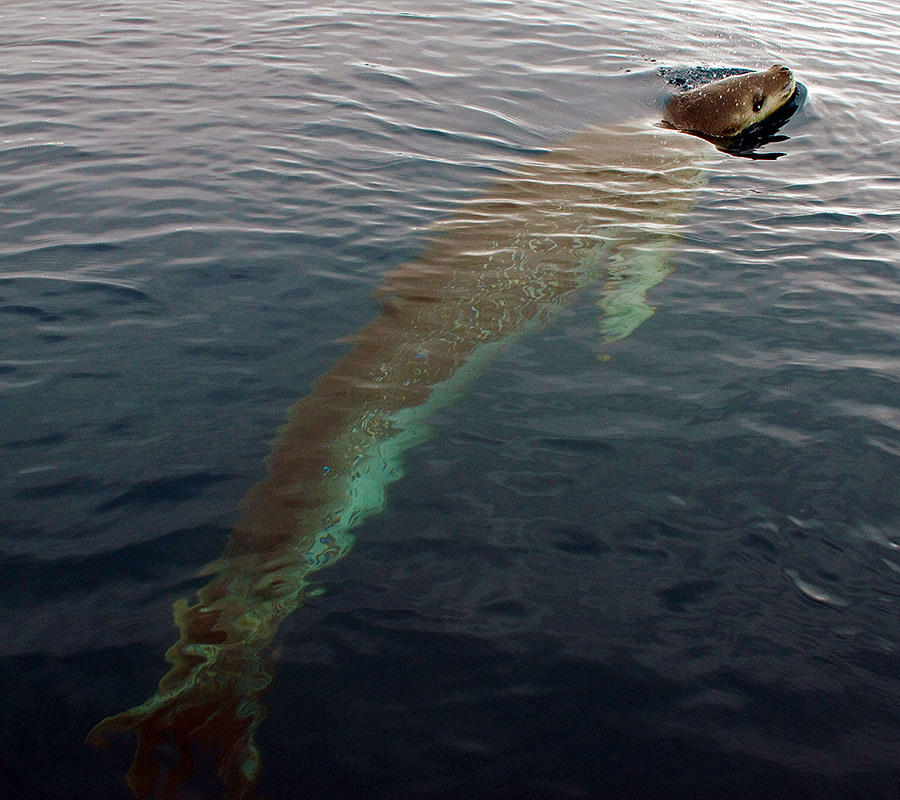 The Leopard Seal got quite close and we were glad he didn't want to take a bite out of the Zodiac! ;-)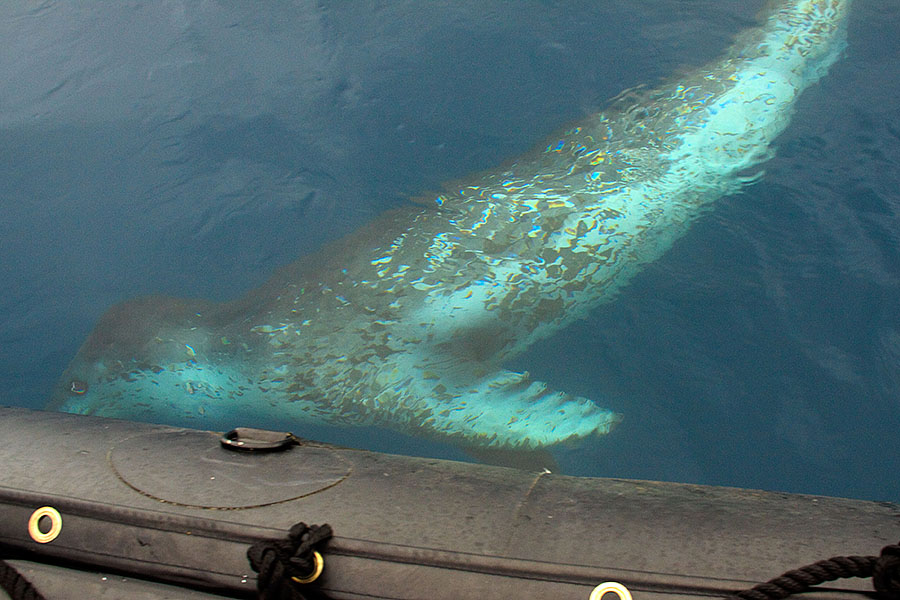 Snowy Sheathbills also liked the Zodiacs -
mouseover image for another view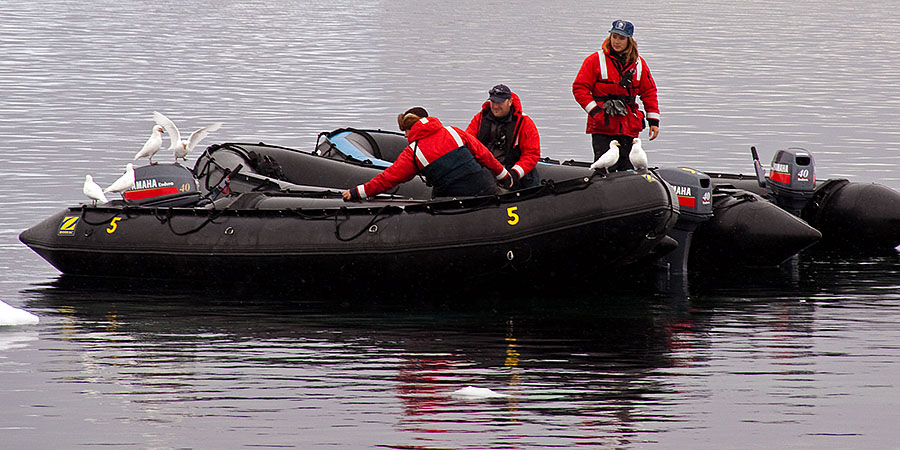 Close-up of a Snowy Sheathbill on some nearby rocks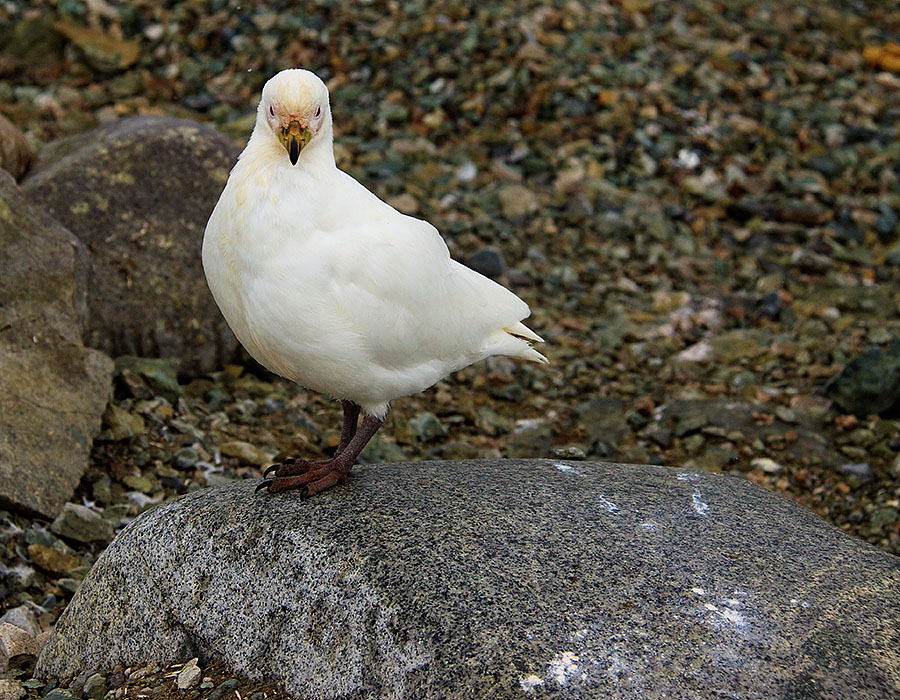 Glen took this picture of me taking pictures of the Skuas
And here is how those pictures turned out
| | | | | |
| --- | --- | --- | --- | --- |
| | | Frame Rate | | ... loading images ... |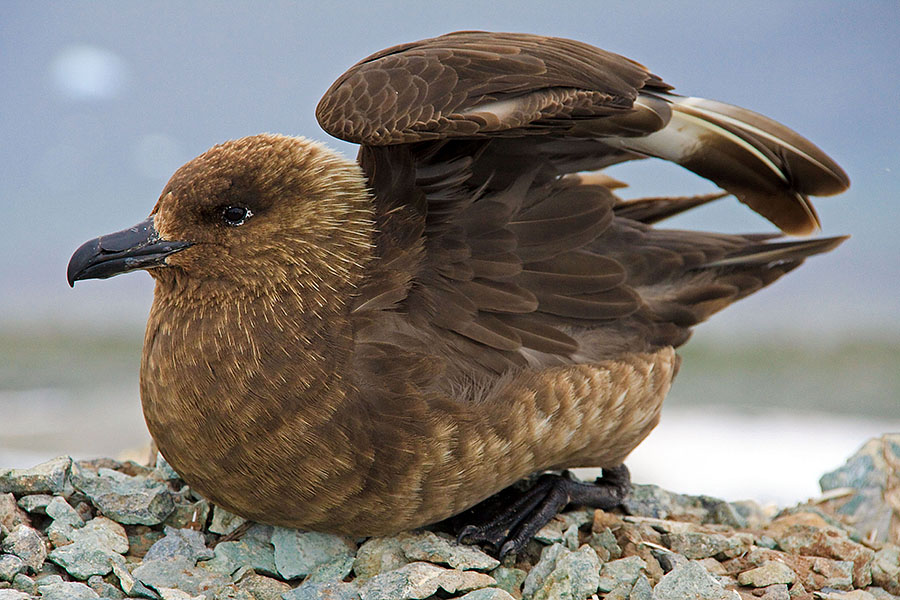 Gentoo Penguins making their way down the poop stained snow pathways -
mouseover to see 'em in action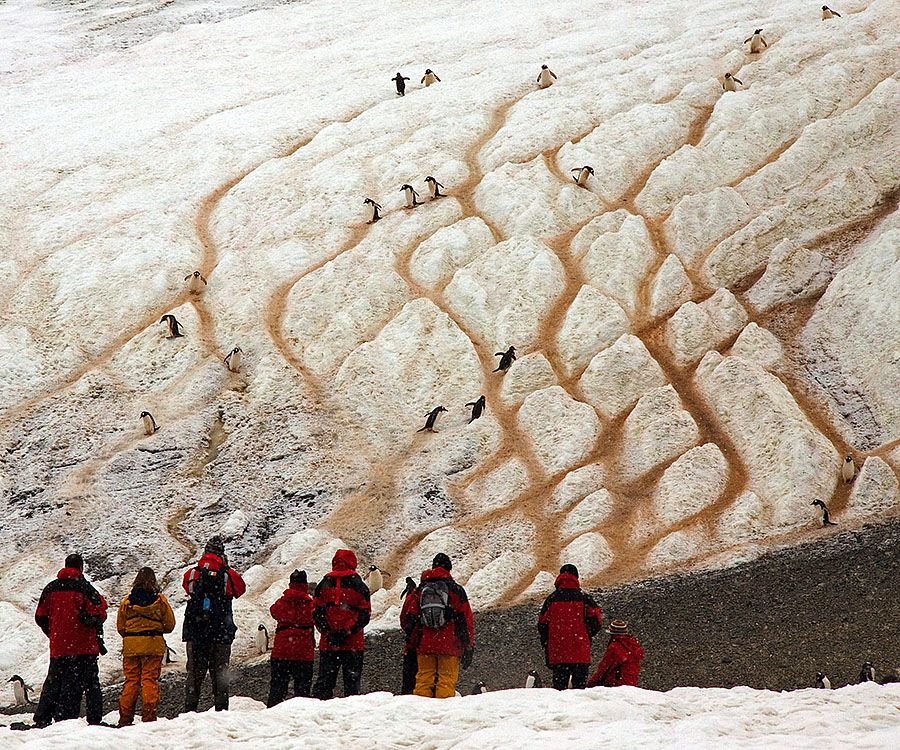 The Gentoo Penguins go in the water to wash off -
mouseover image to see close-up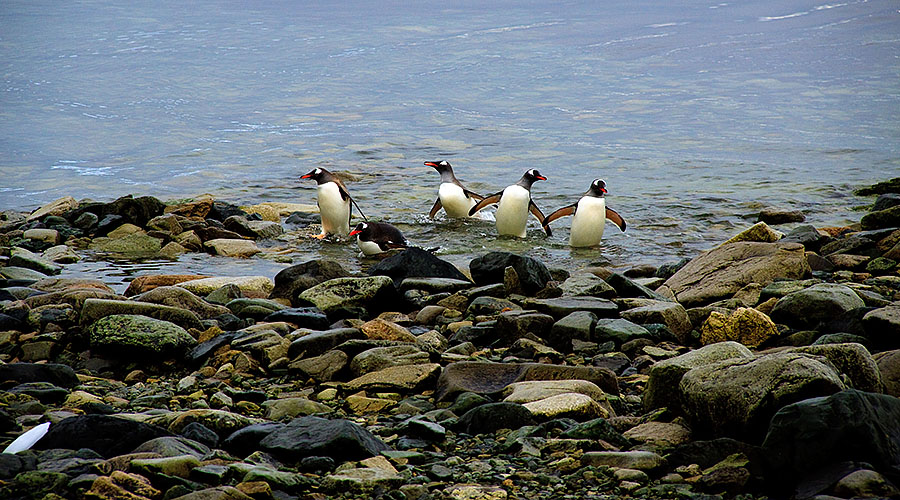 Here's a group of 'em chirping on some rocks (and poop!) overlooking the Ocean Nova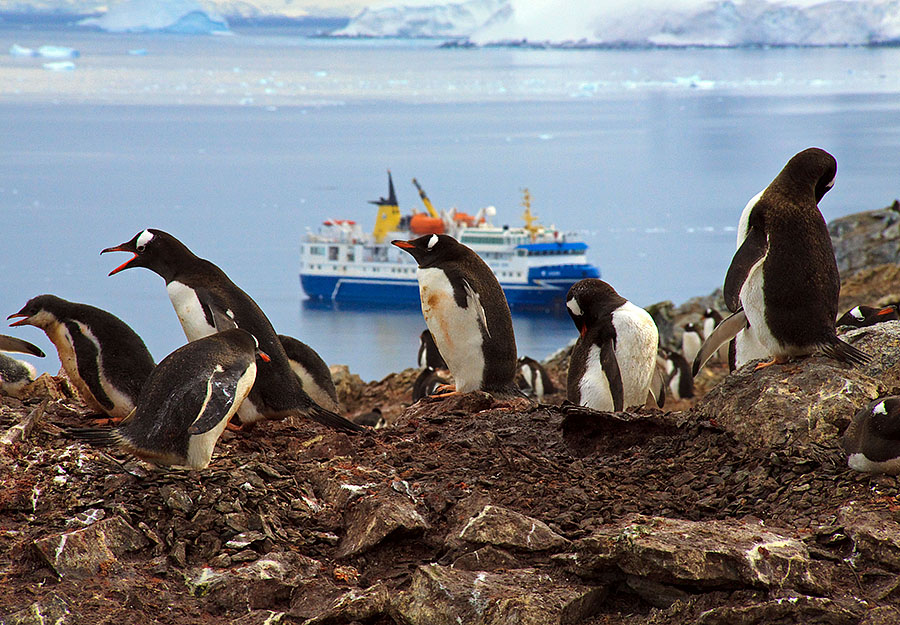 An empty Zodiac returns to the Ocean Nova

I brought a Frisbee to Antarctica which we tossed around a bit -
mouseover image for close-up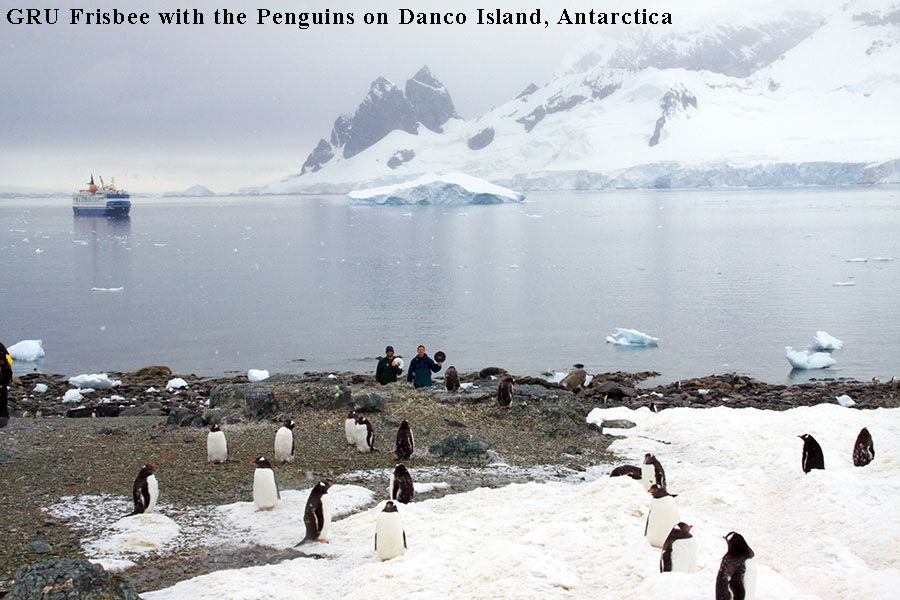 The Ocean Nova as seen from my Zodiac as we returned to the ship from Danco Island