Neko Harbor - Antarctica
Zodiac'ing into Neko Harbor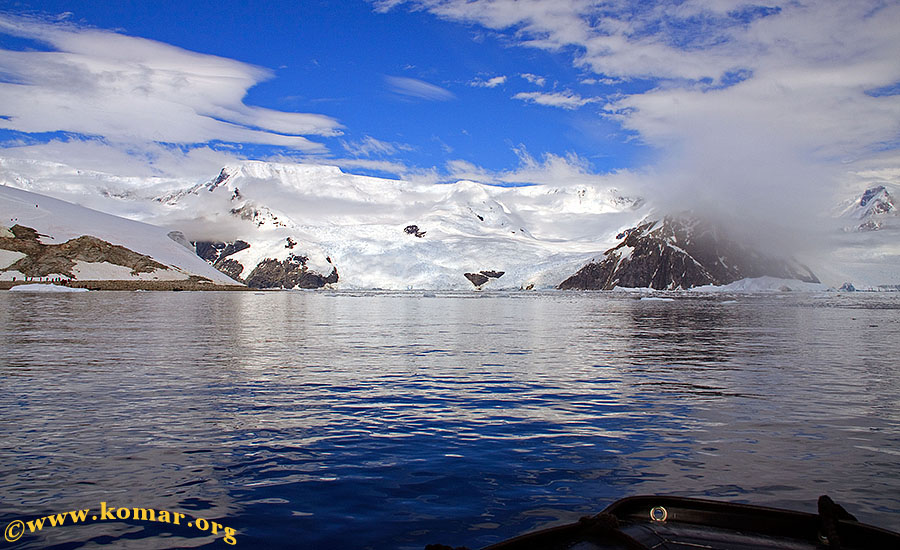 Looking back at the Ocean Nova from the Antarctica shoreline -
mouseover to see better reflection in the water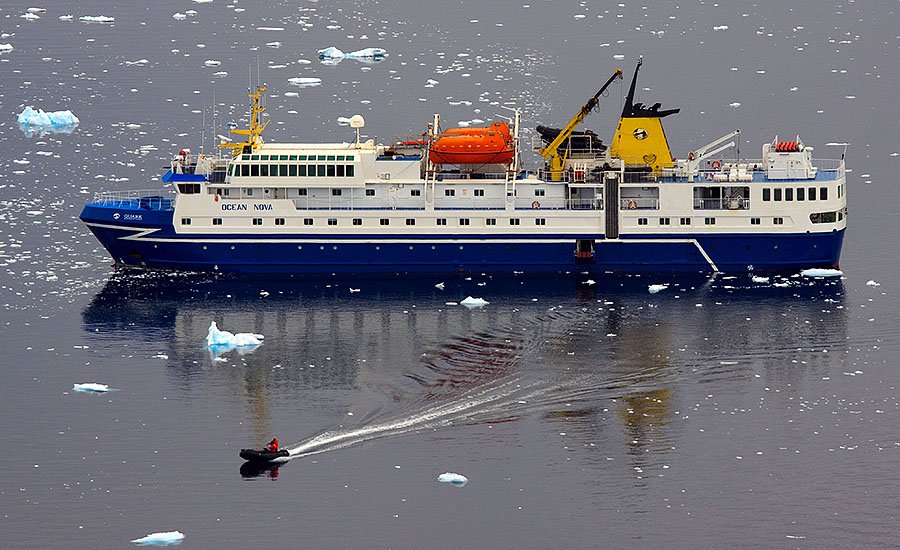 After dropping people off ashore, Roger checks a nearby bergy bit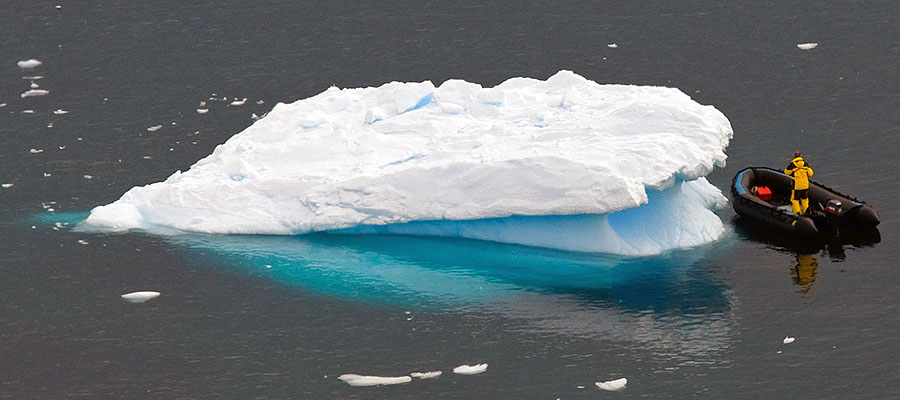 The Ocean Nova just offshore in Neko Harbor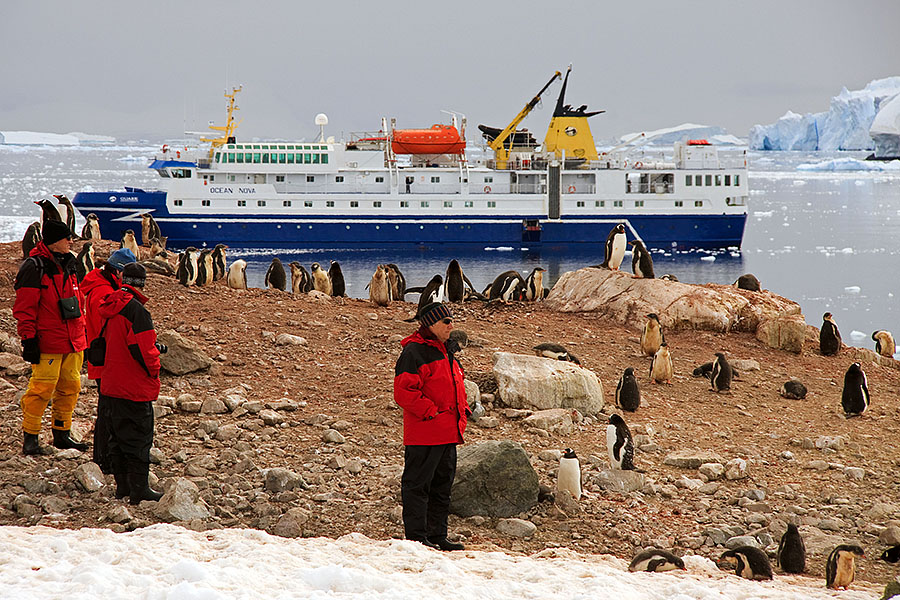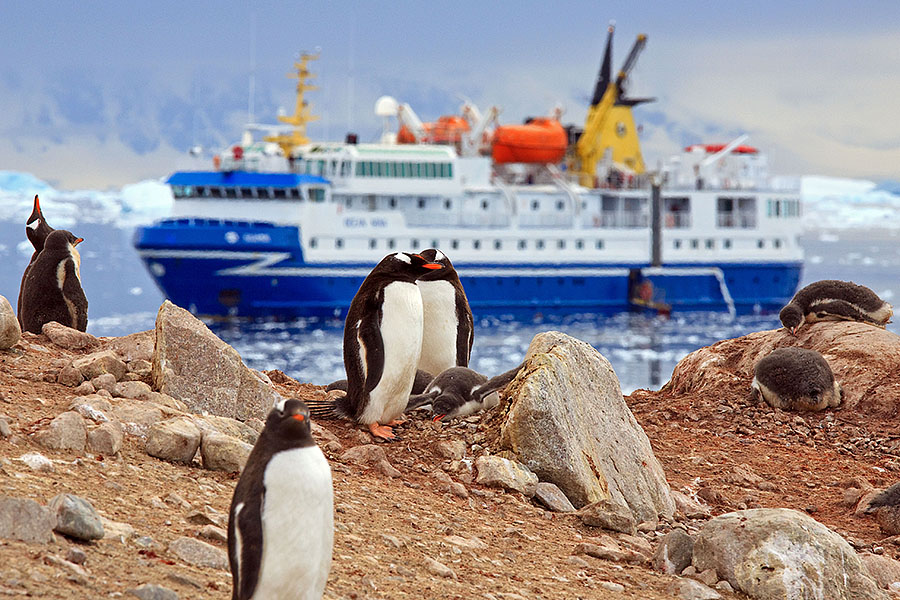 Bob and Collette hanging out on a balmy day in Antarctica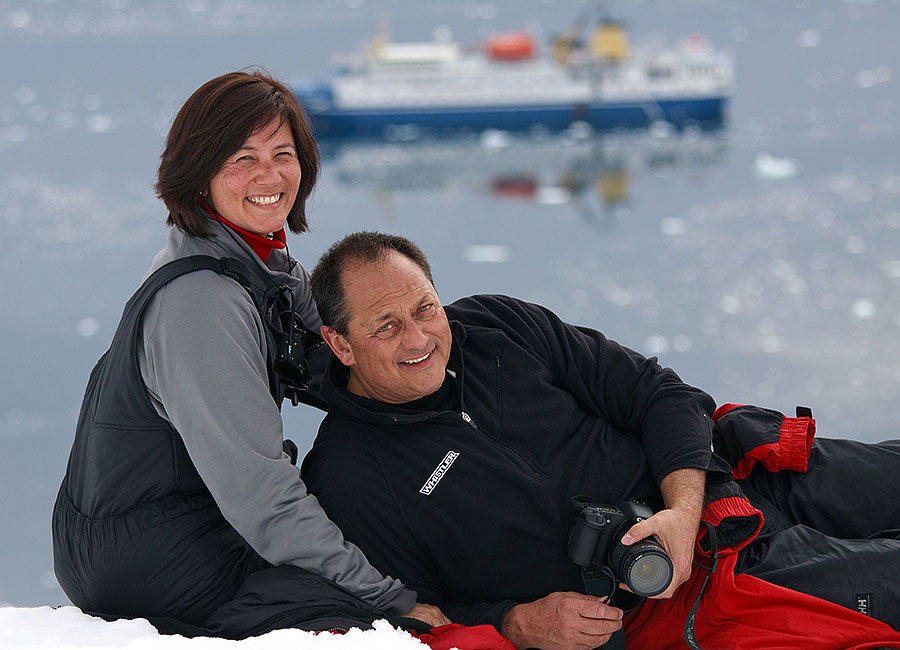 Carol takes a brief break from taking (great) pictures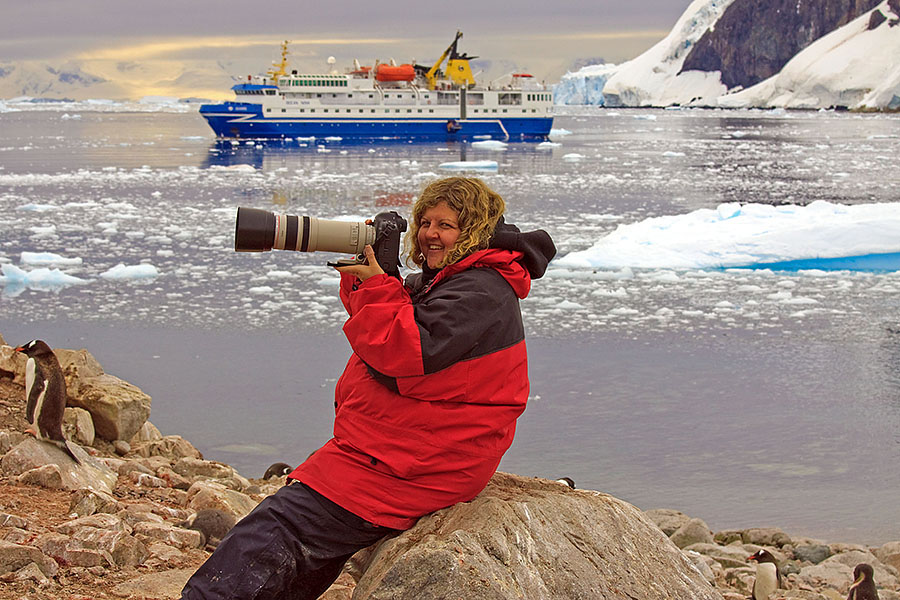 There were many Gentoo Penguins feeding their chicks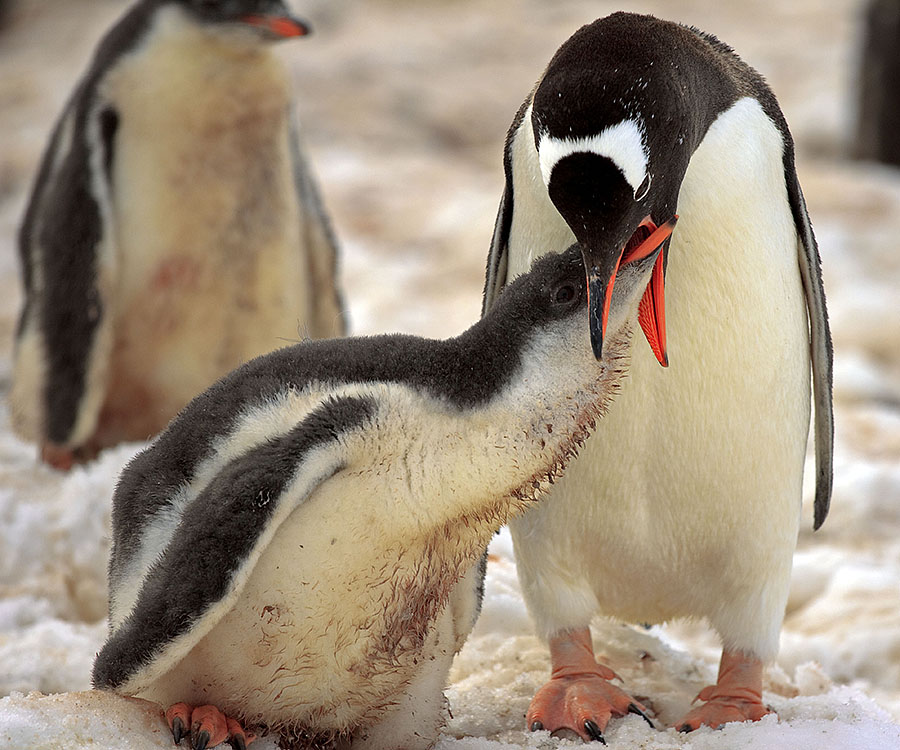 The Parent regurgitates food to the chick - from one gullet into the other!
Use the controls to play, step, pause, slow-down, and/or speed-up the animation.
| | | | | |
| --- | --- | --- | --- | --- |
| | | Frame Rate | | ... loading images ... |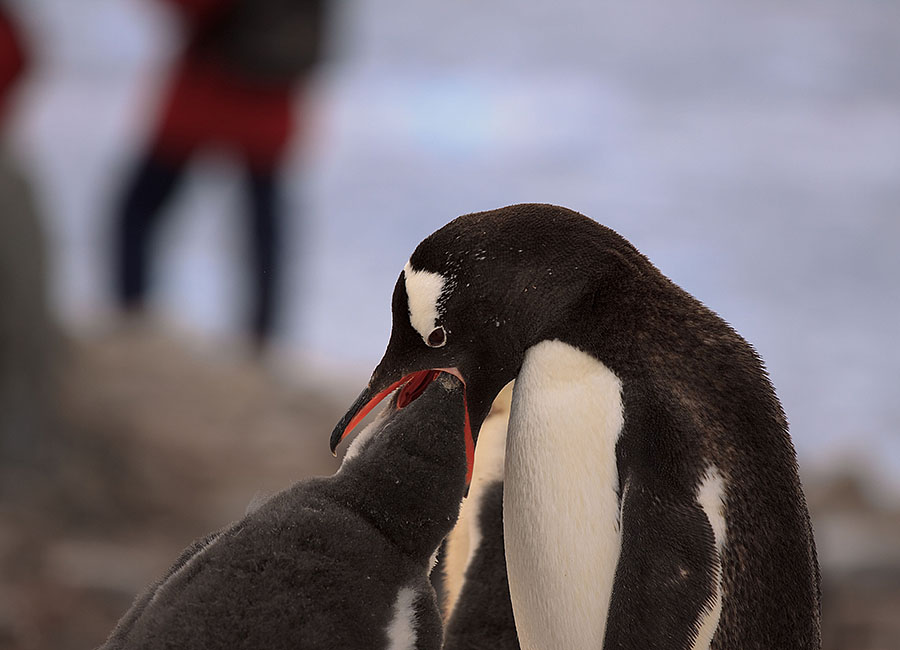 It's fascinating to watch the bonding between parent and young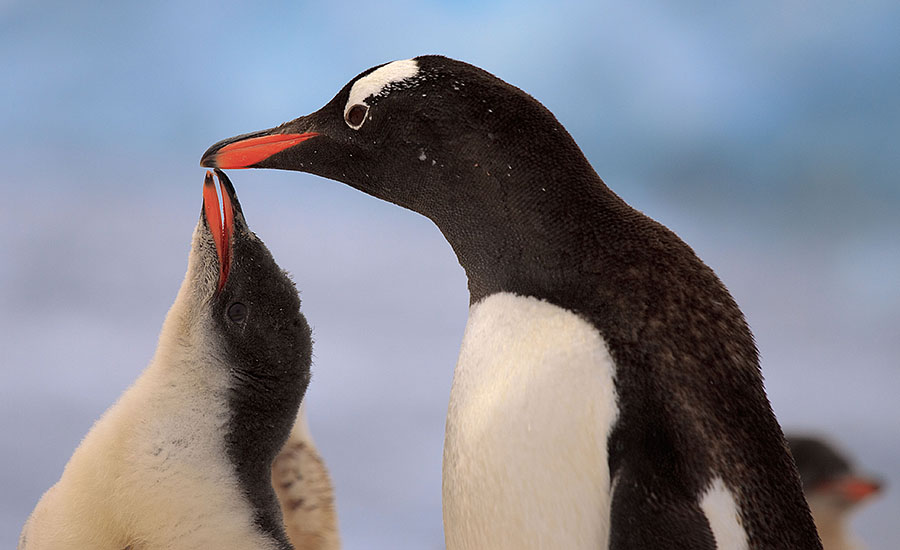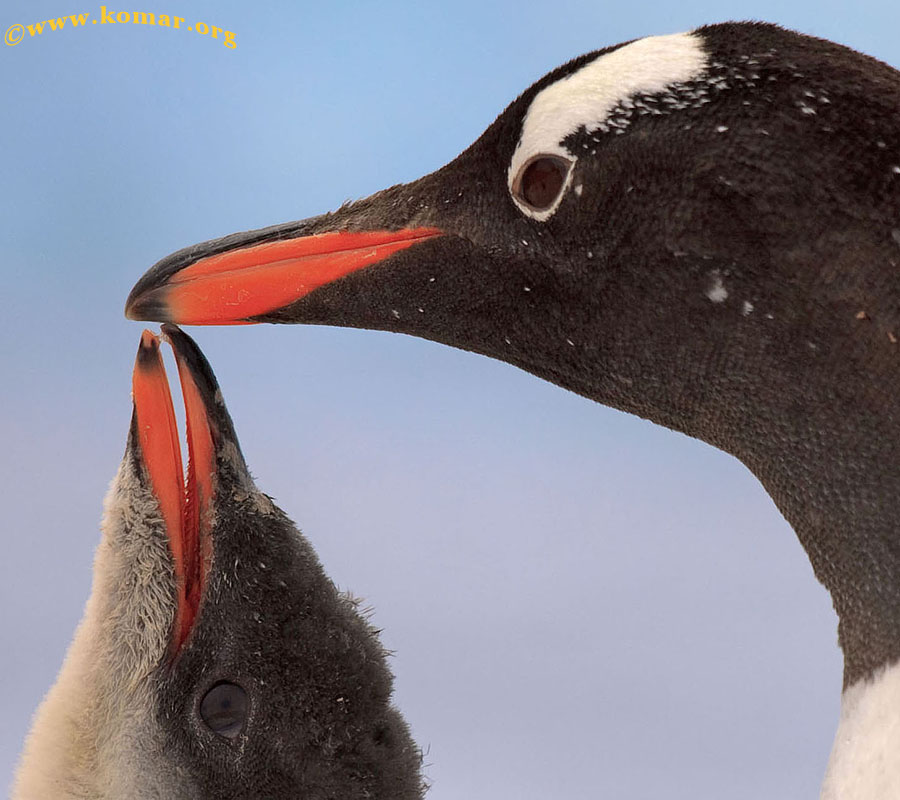 A darn cute pair of Gentoo Penguin chicks -
mouseover image to see the family in action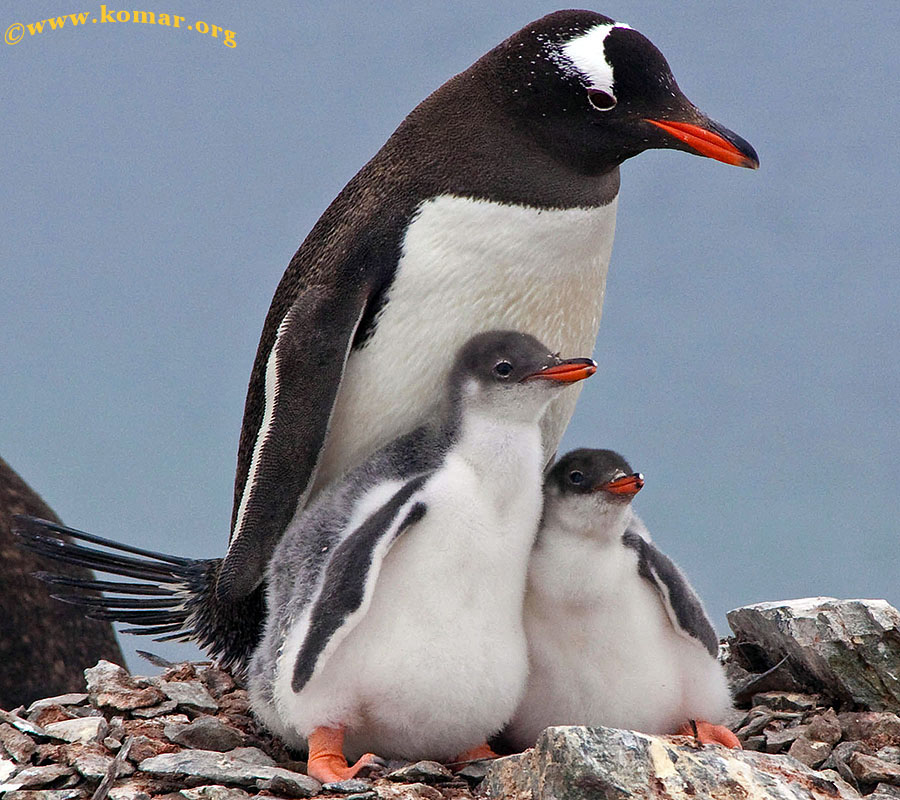 Just one of many more cute pictures of the Gentoo Penguin chicks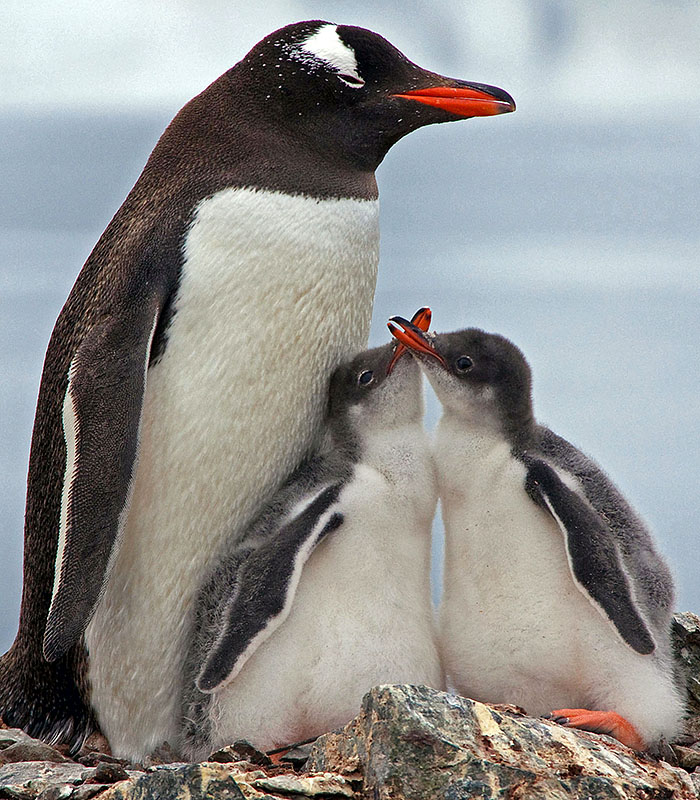 Gentoo Penguin approaches the water -
mouseover to see next step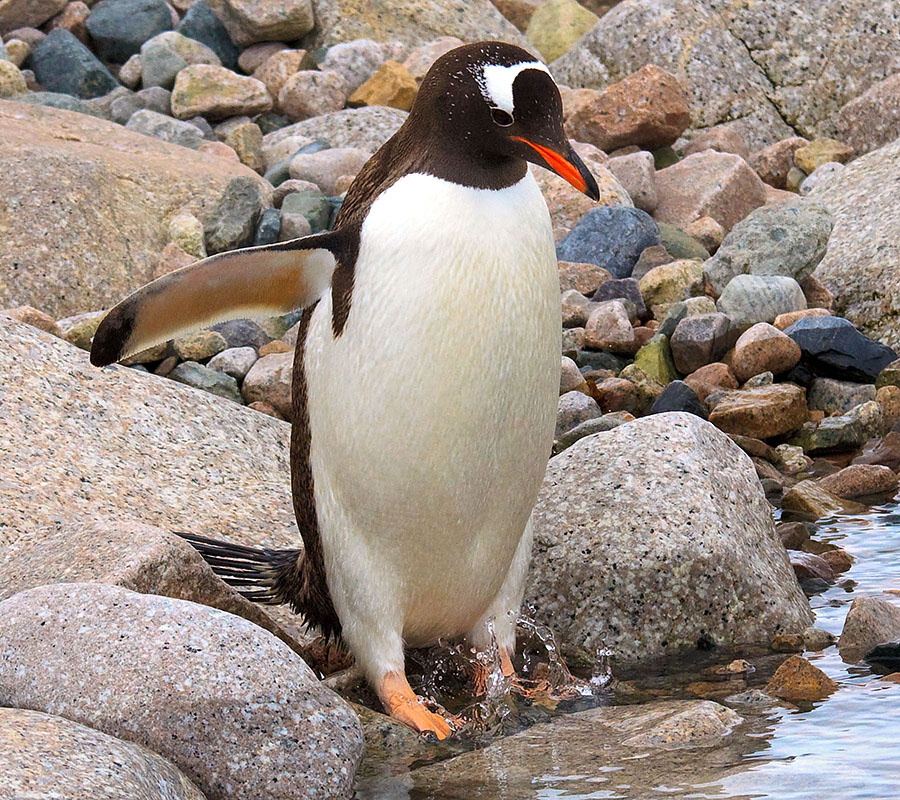 And then they'd jump in and go swimming away -
mouseover to see next underwater stroke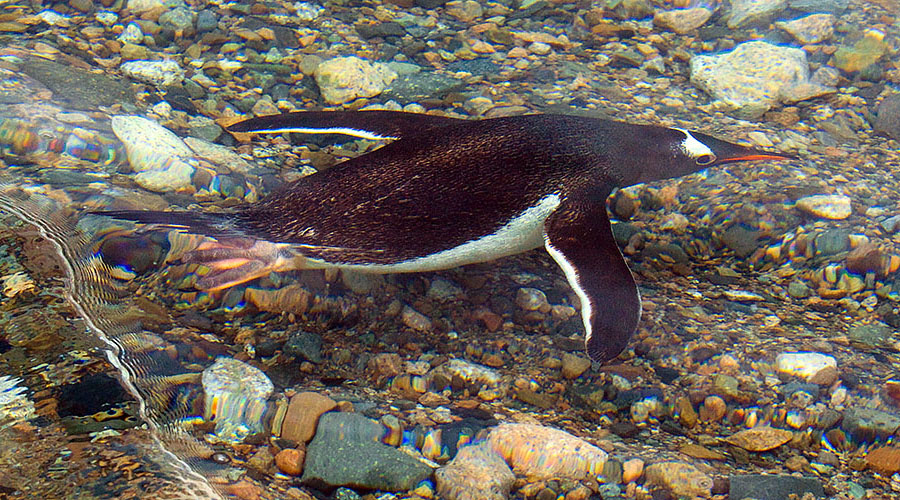 I was just standing on a shoreline rock for these pictures as they swam right next to me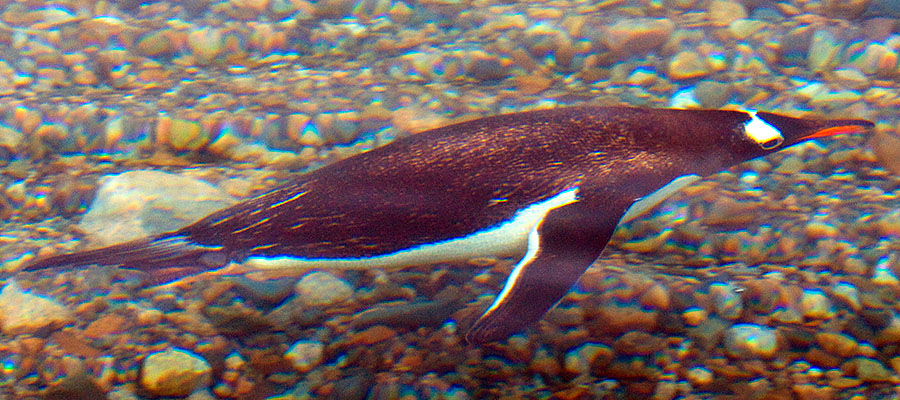 Sometimes a buddy would join 'em for a swim -
mouseover to see 'em in action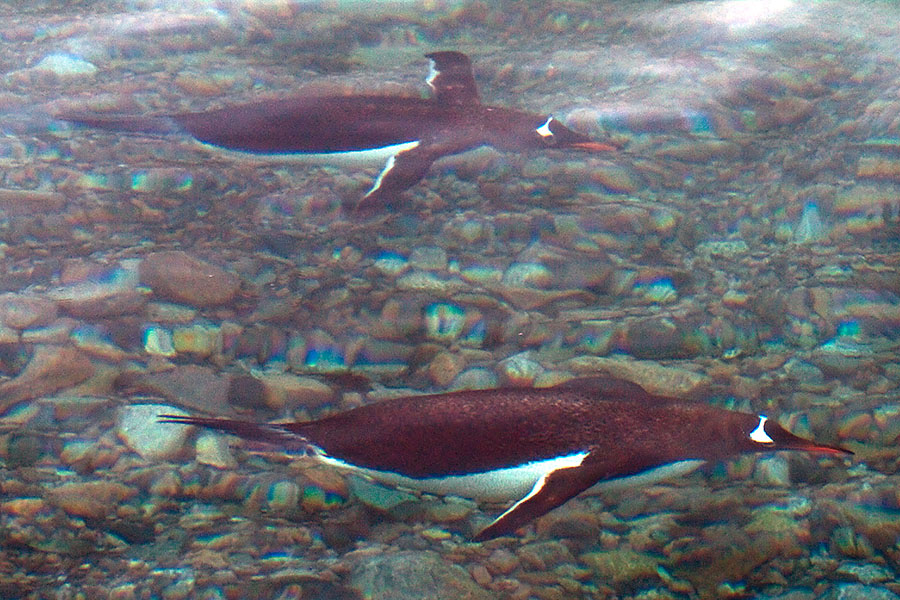 Not-so-great picture of a Minke whale that showed up in Neko Harbor -
mouseover to see close-up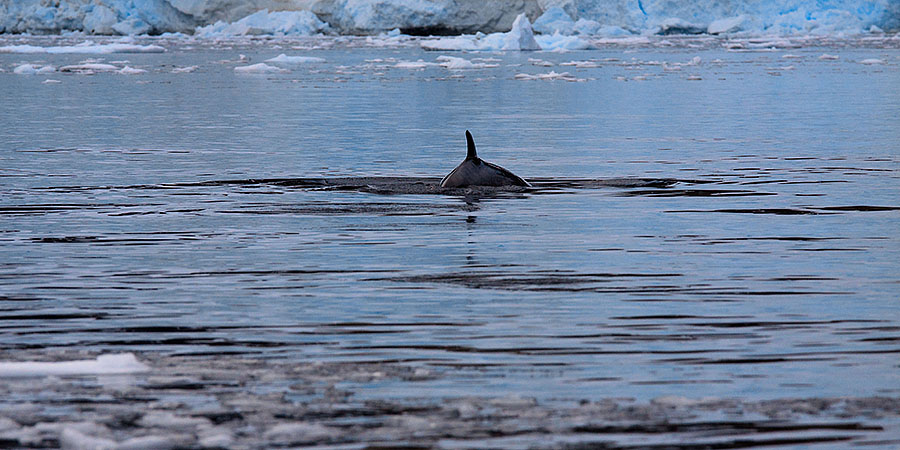 A couple of Cormorants go flying by our Zodiac -
mouseover image to see 'em fly by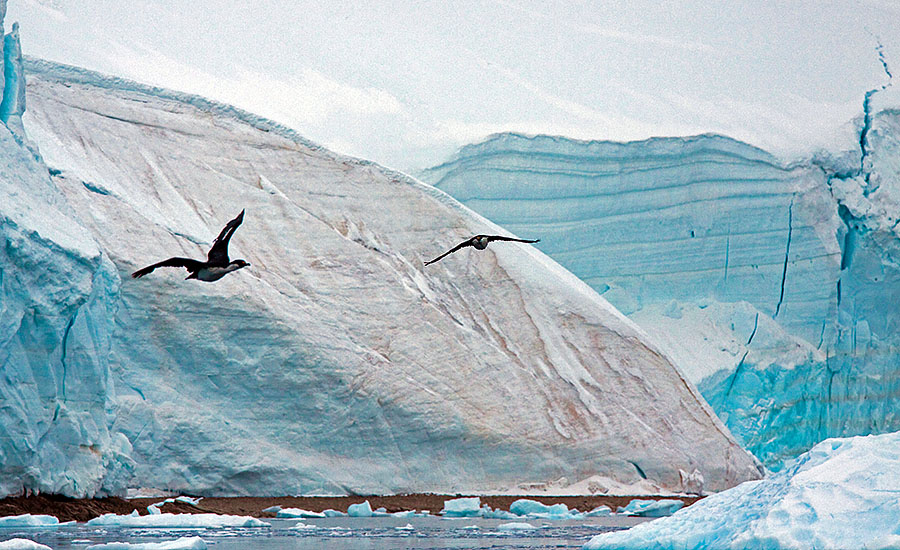 Bronwyn took this picture of us ashore at Neko Harbor, Antarctica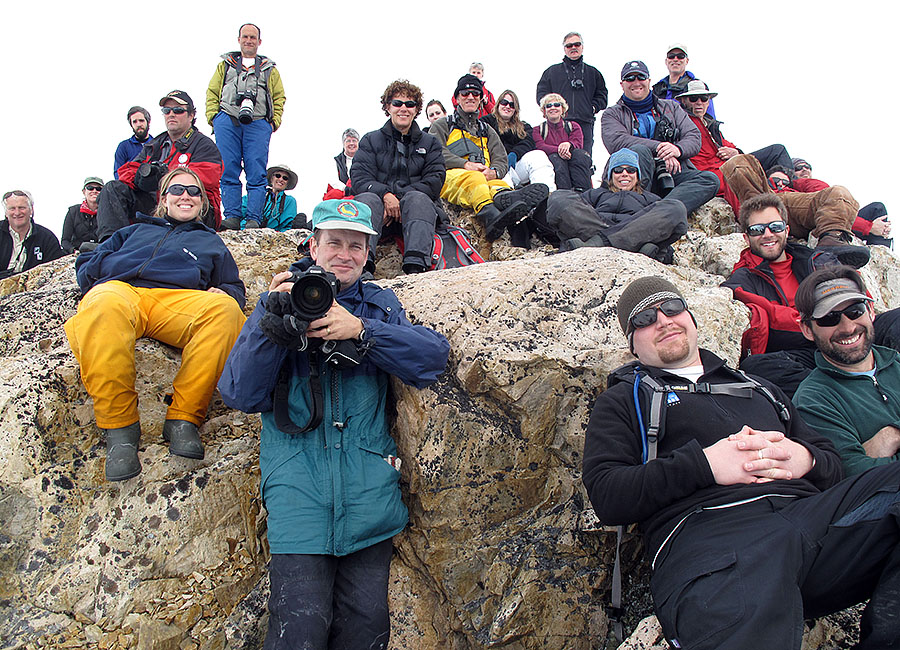 Jill takes a picture of Brando taking a picture of Kyle and Rick unfurling the Stars & Stripes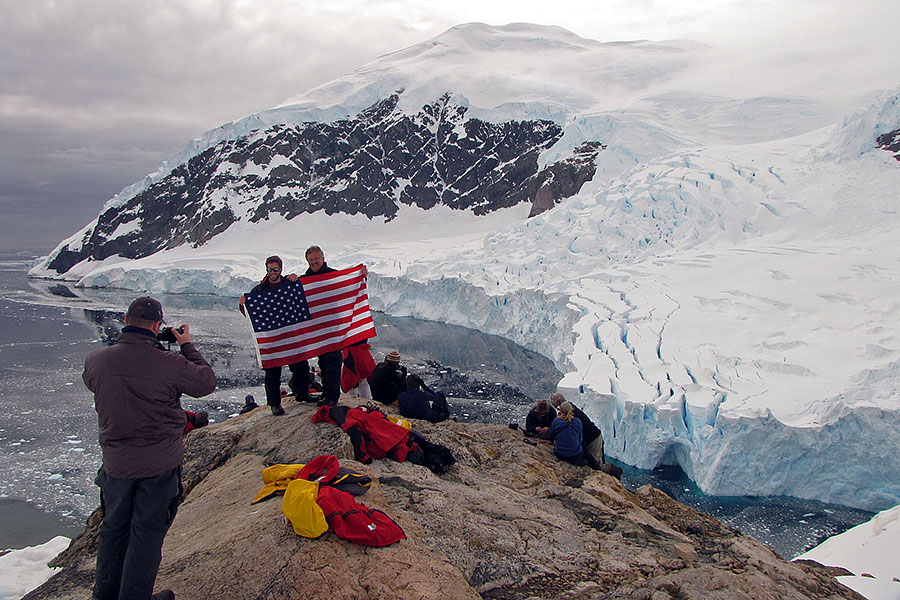 Verrryyy clever by Rick for his wife - wish I had been this creative!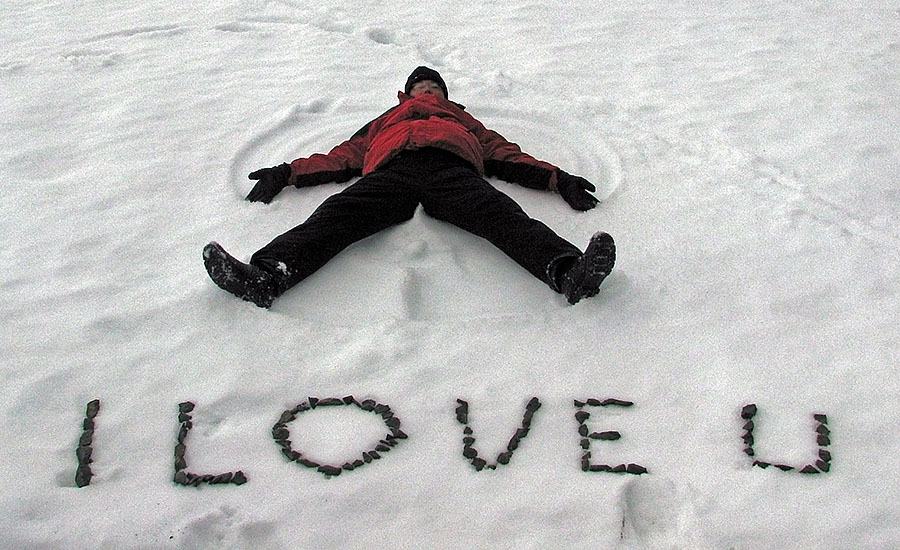 A bird flies over the Neko Harbor Glacier
| | | | | |
| --- | --- | --- | --- | --- |
| | | Frame Rate | | ... loading images ... |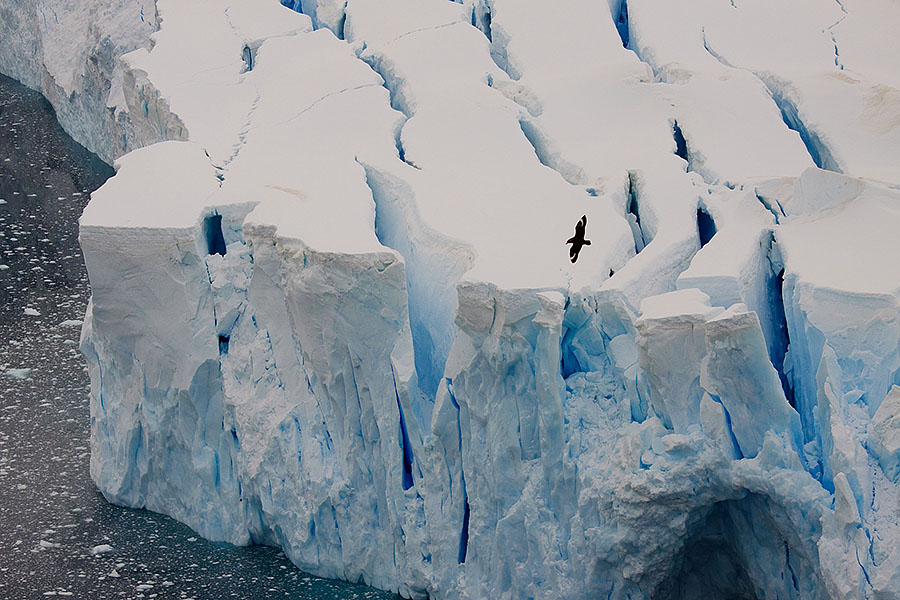 That same arch had some impressive Glacier Calving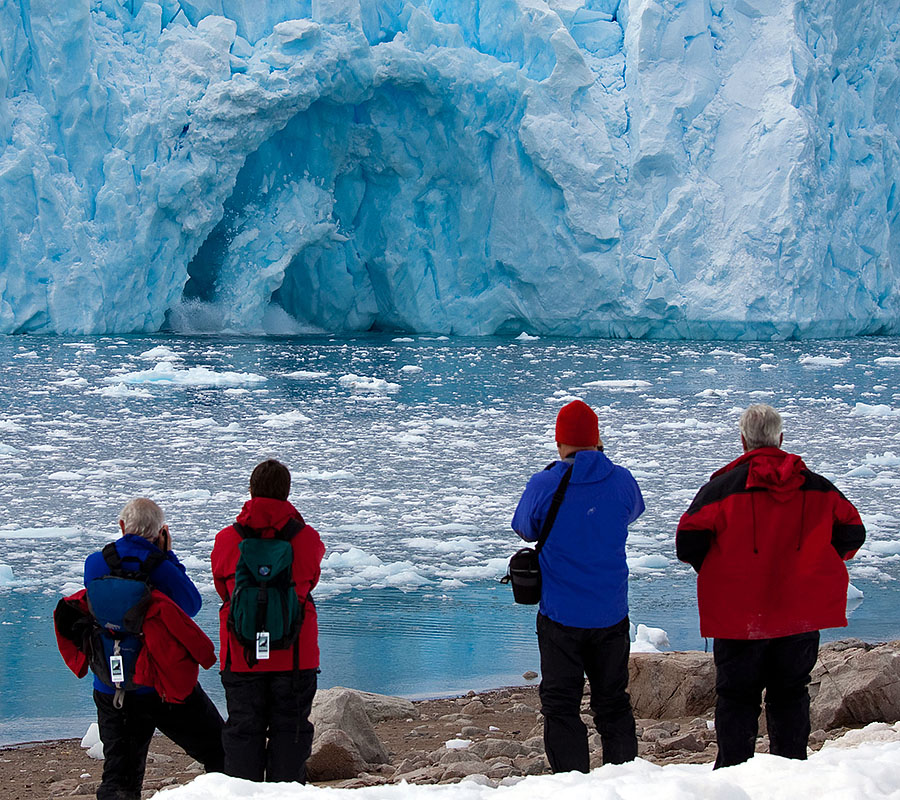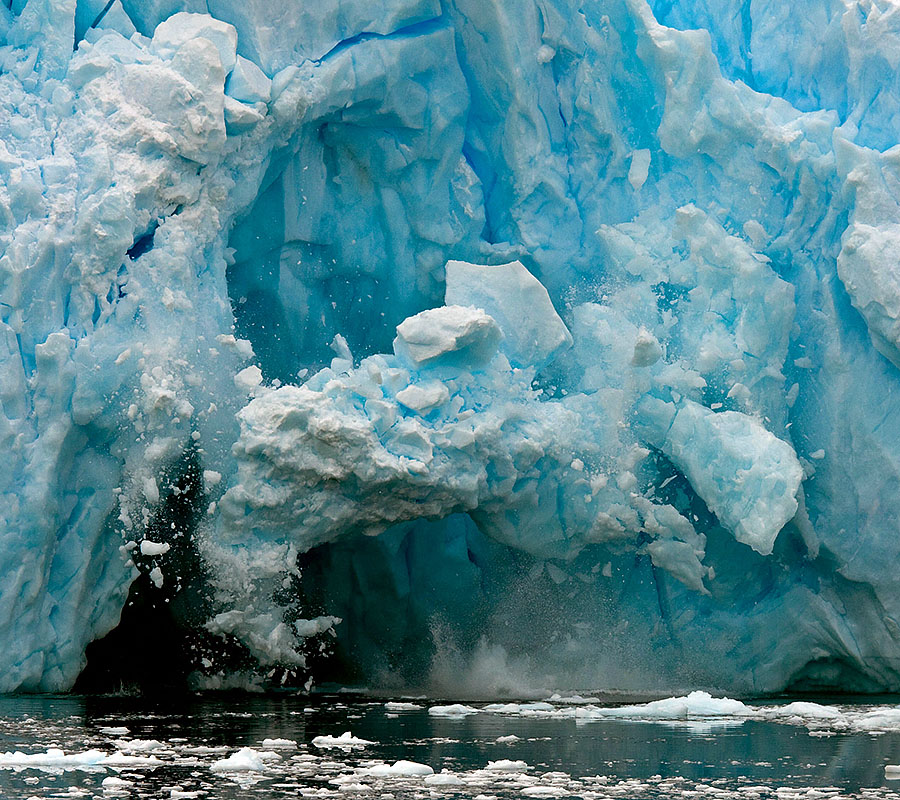 Fellow passenger wave to us as we return to the ship