Saint Andrews - South Georgia
We all slept well after the wonderful hike from
Fortuna Bay
to the
abandoned Stromness whaling station
, but we were up early for yet another early wakeup call for the 5:30AM zodiac run to Saint Andrews Bay, the largest King Penguin rookery in South Georgia ... and therefore the world!
Mountains, Glaciers, Streams ... and almost a million King Penguins!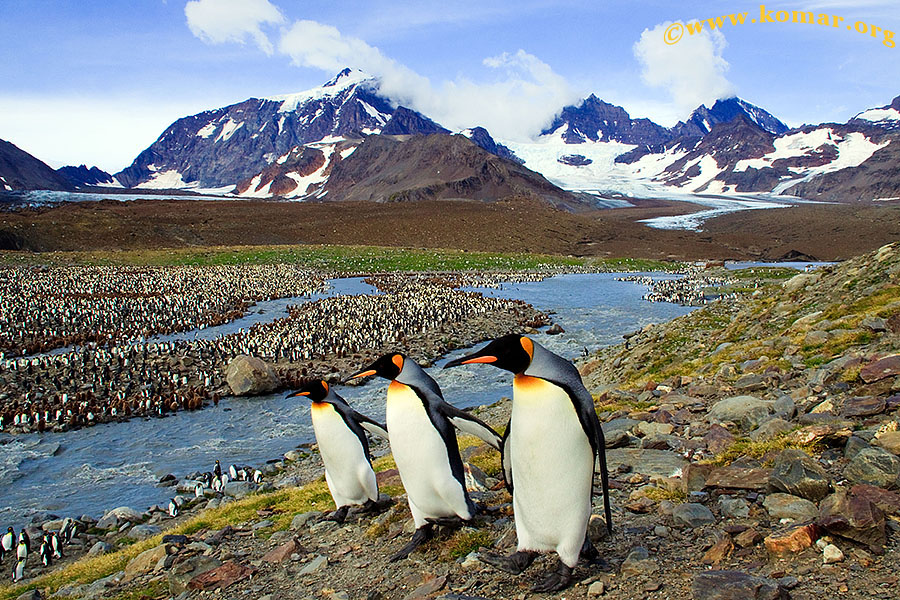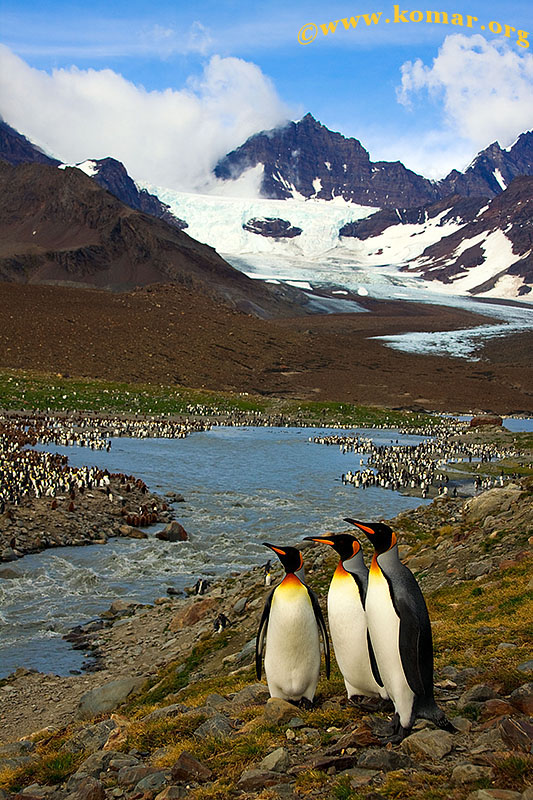 The view from the Ocean Nova as it approaches Saint Andrews Bay, South Georgia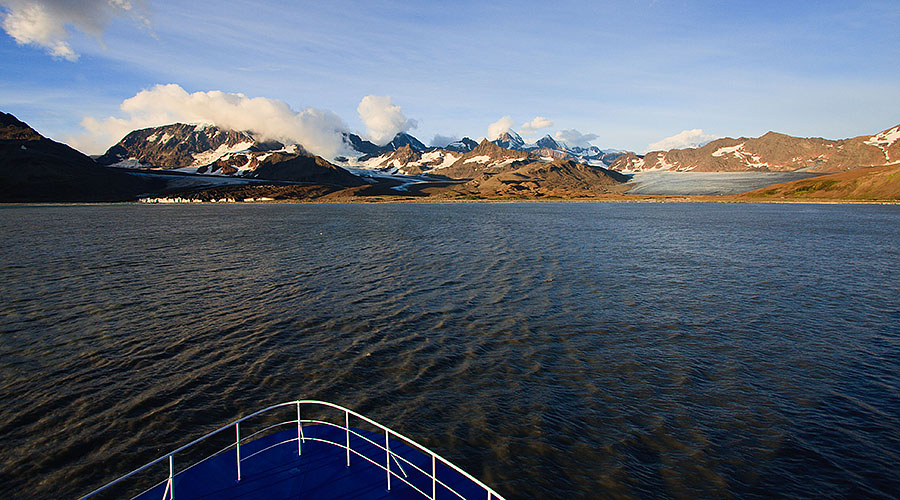 Alek "wishes you were here!" at Saint Andrews -
mouseover to see someone else doing the same! ;-)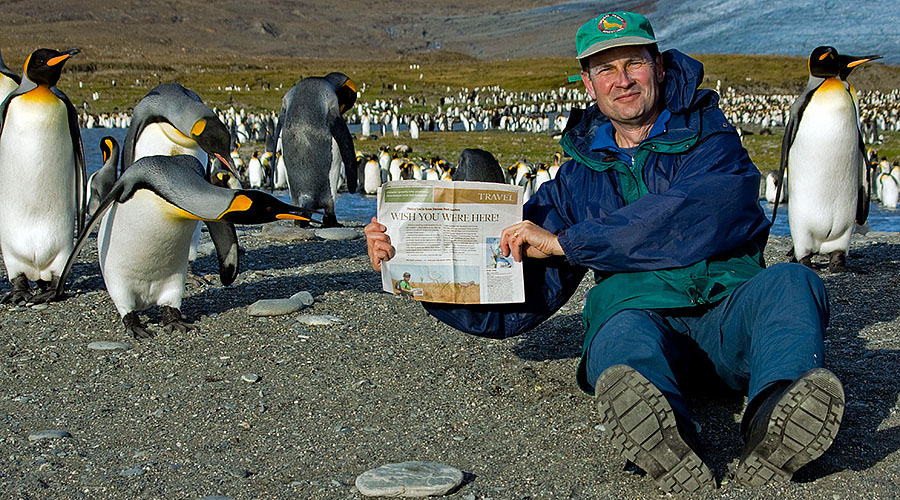 Suzanne took this picture of Tom with some new found friends on the beach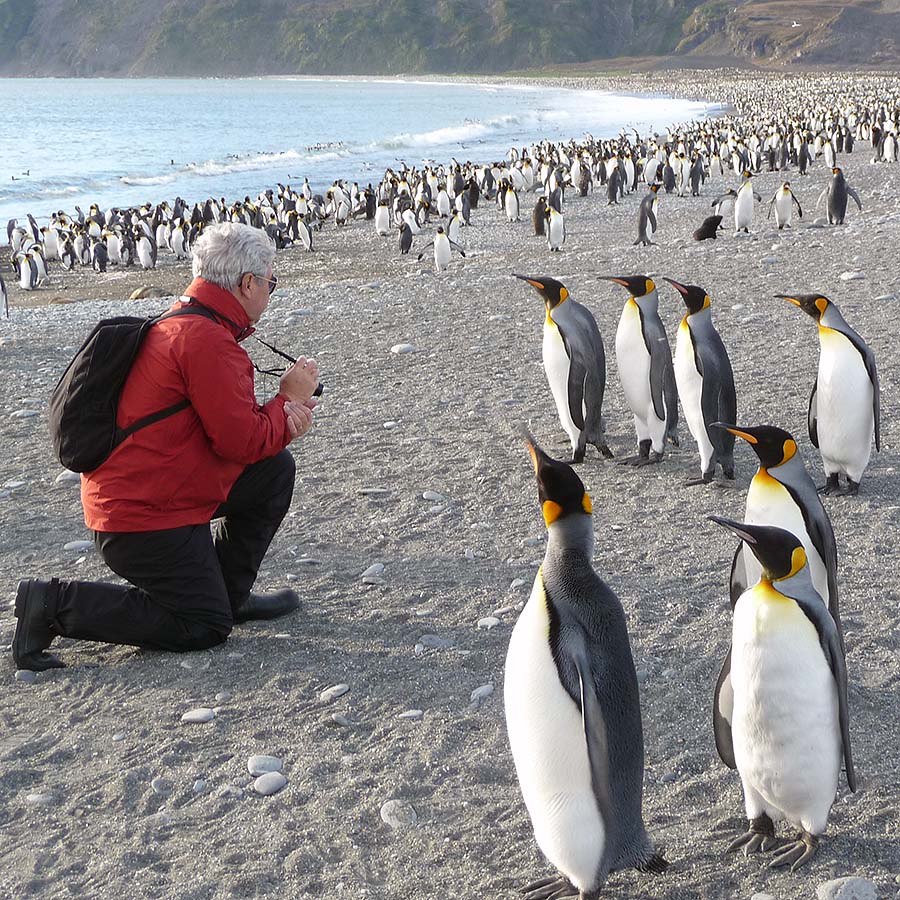 The human visitors stood out in our red polar jackets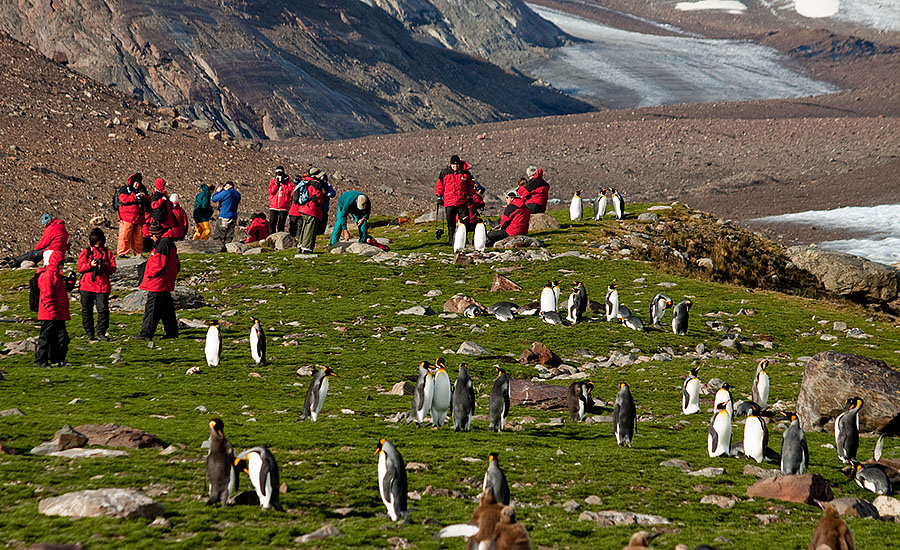 Especially compared to the tuxedoed King Penguins!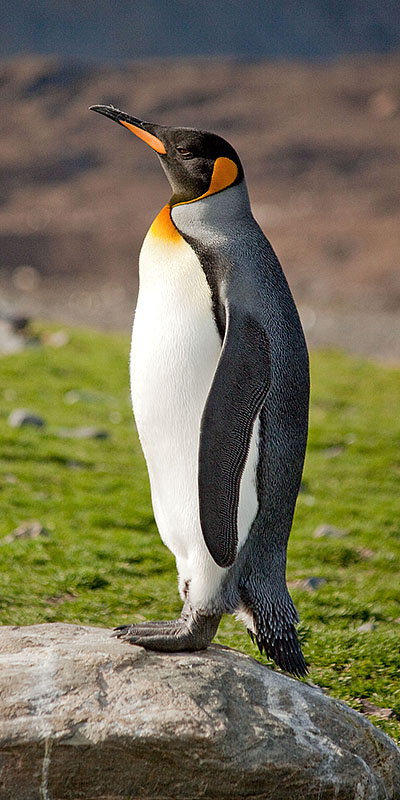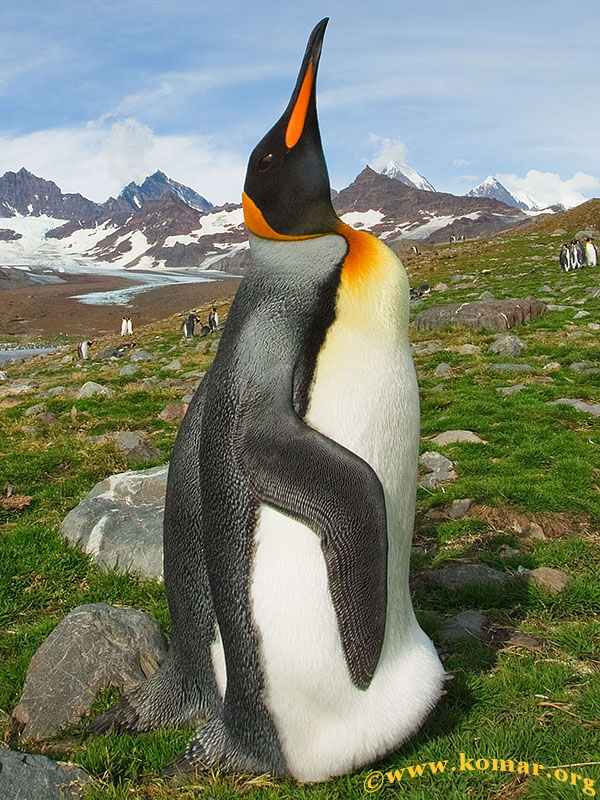 Bob & Collette did dress up more "formally" as seen in this picture from Margaret ;-)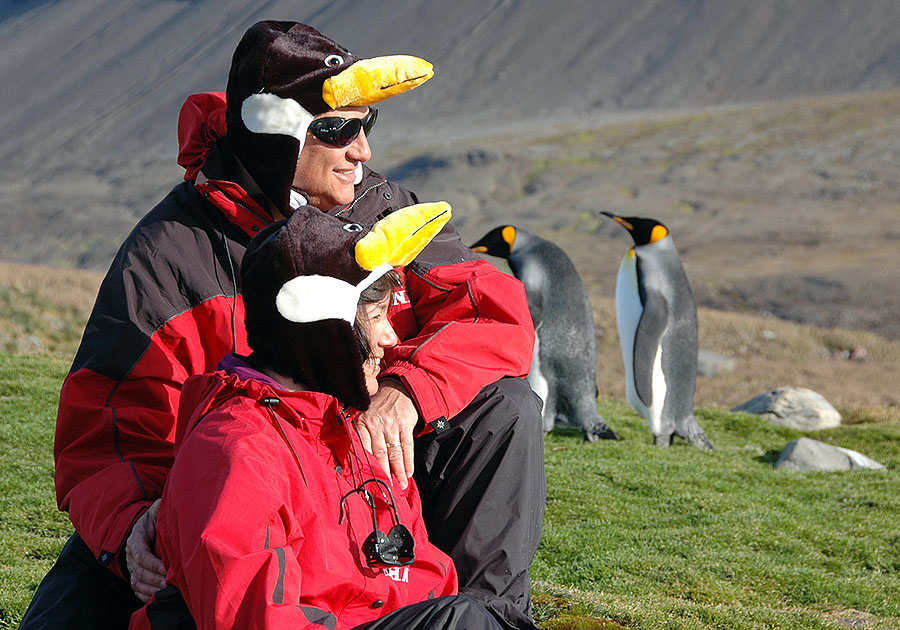 Paco and Suzanne -
mouseover image for close-up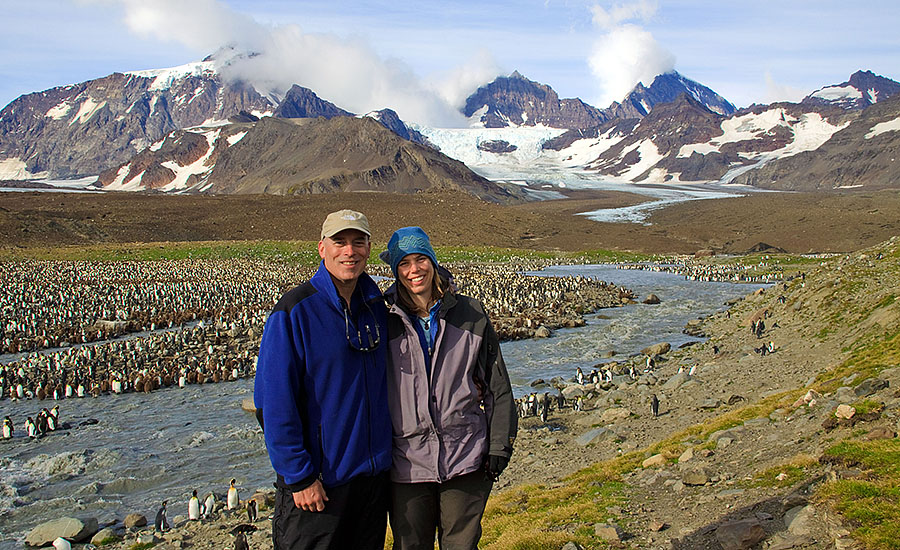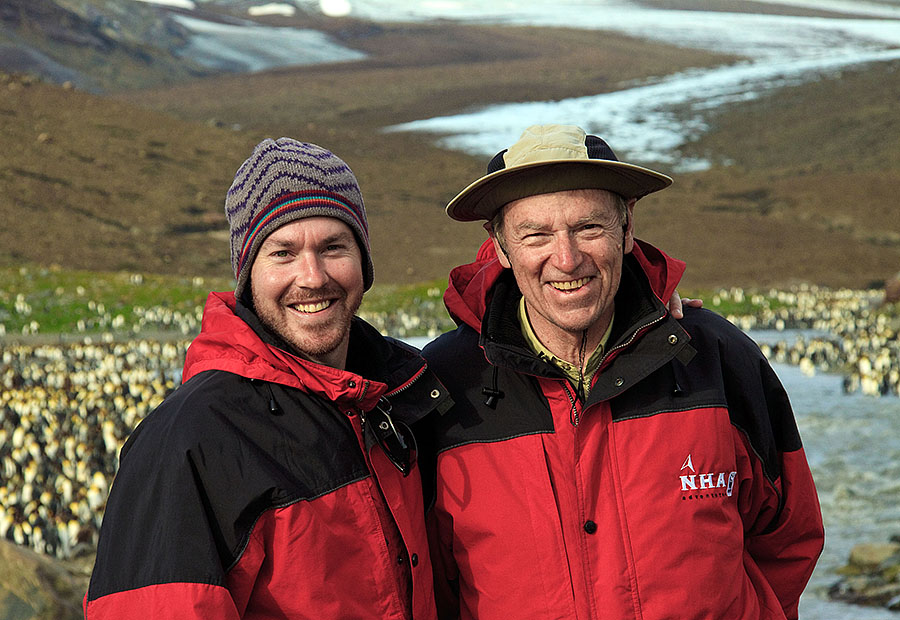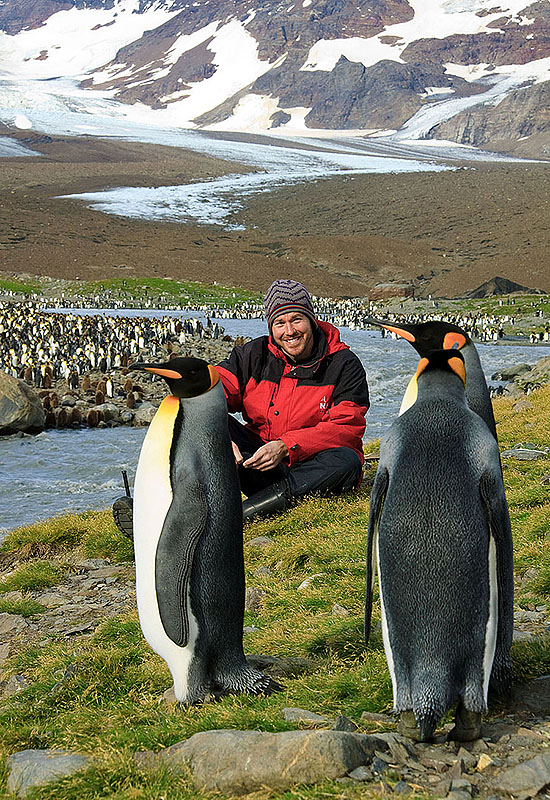 Yours truly poses for the camera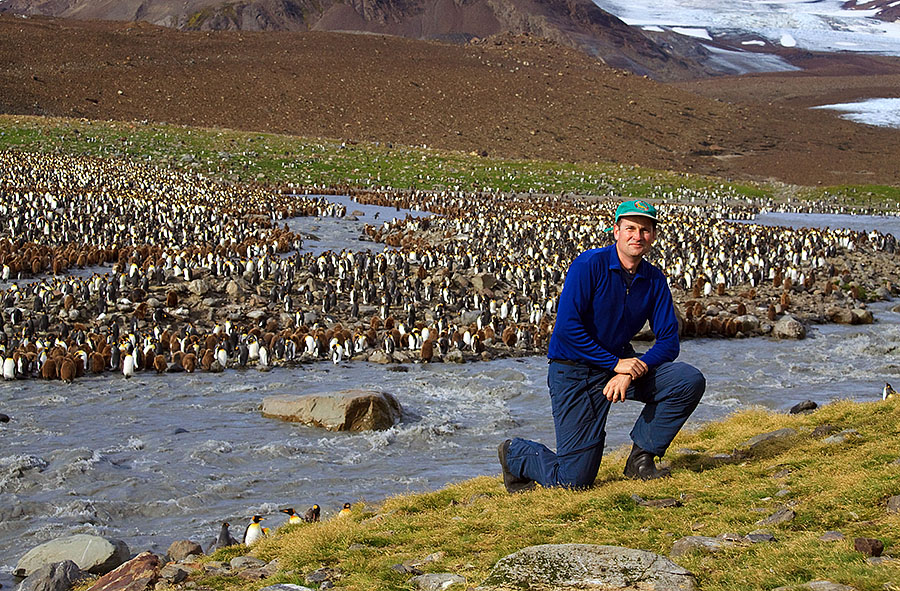 Margaret's picture of Art Ford, the on-board geologist - great guy, and yep, he was into rocks! ;-)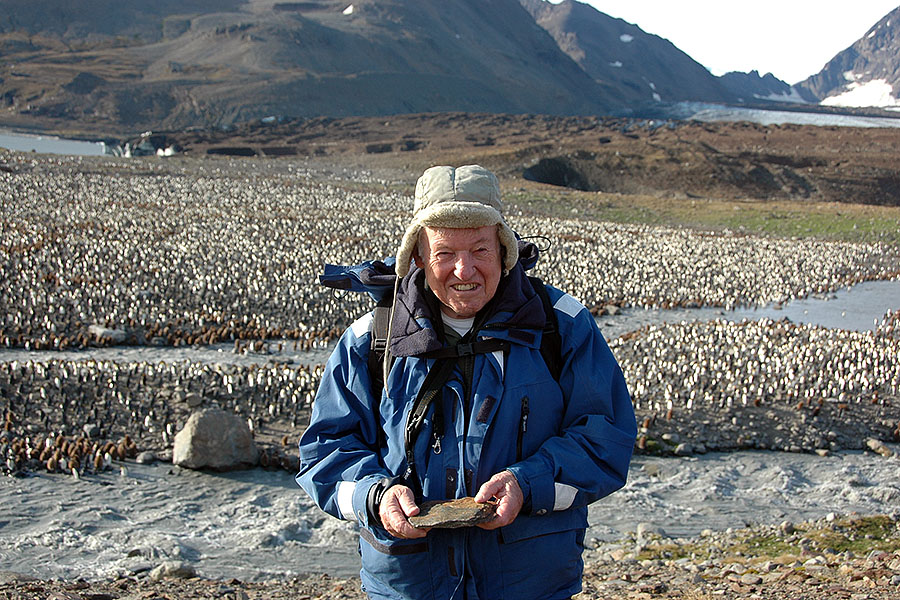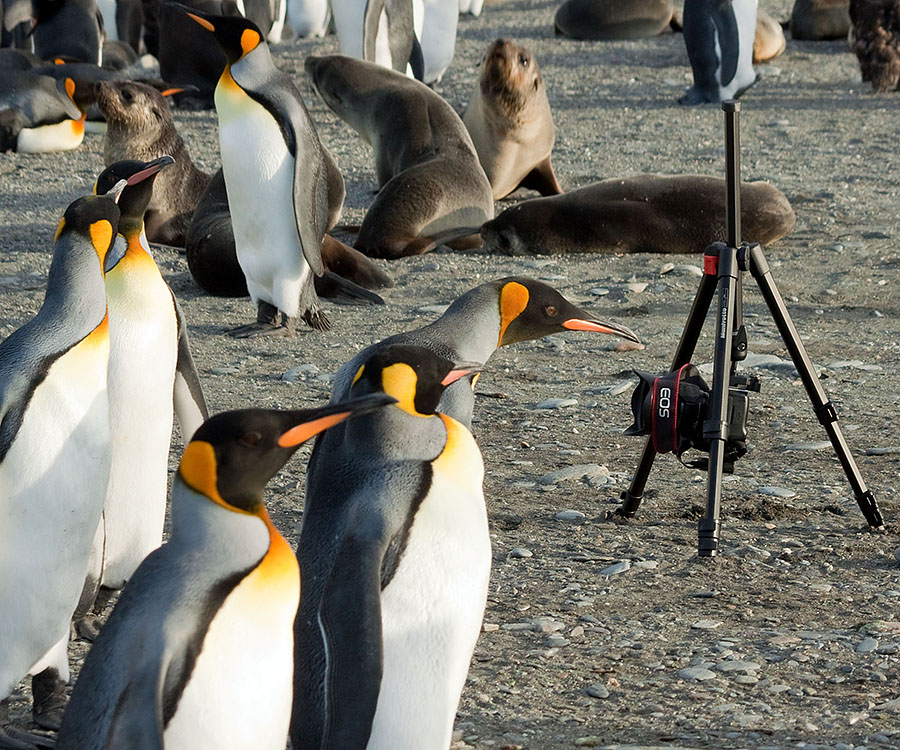 This King Penguin chick was the first to go walking by the camera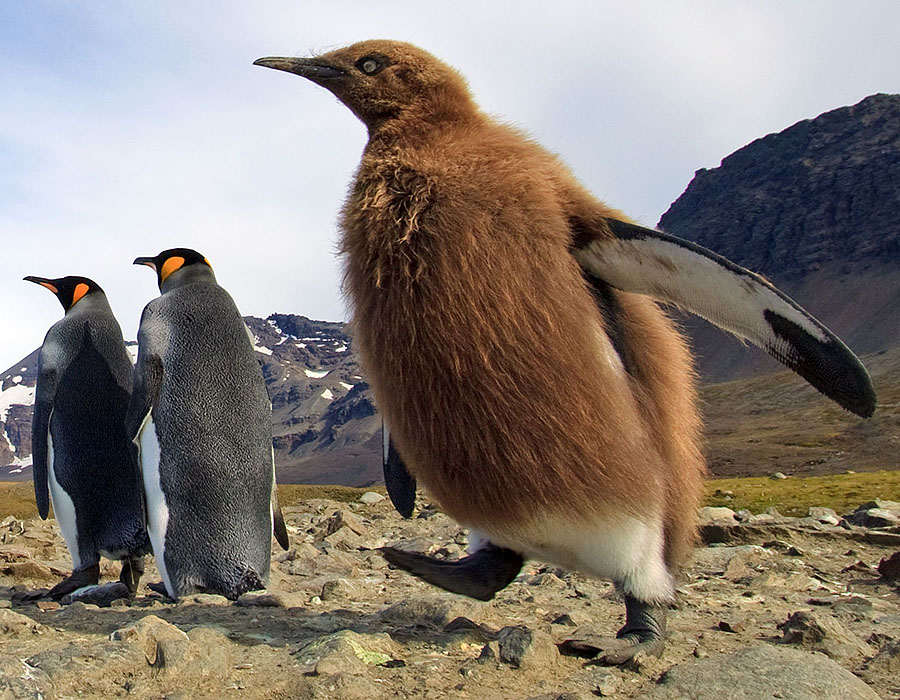 Penguin Huddle - "OK, you fake left and go right, you run a buttonhook, and you go deep - BREAK!"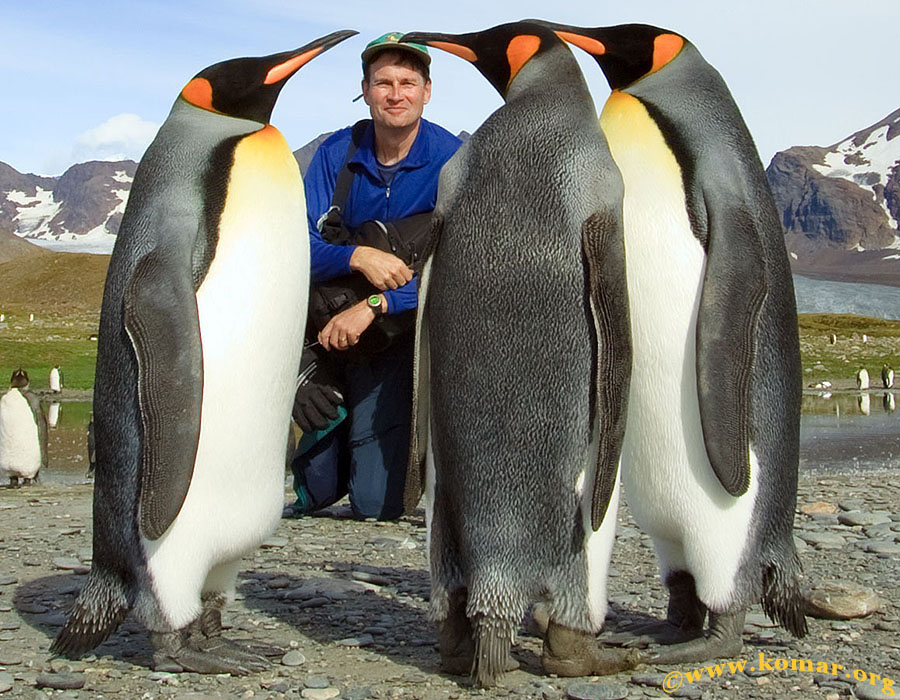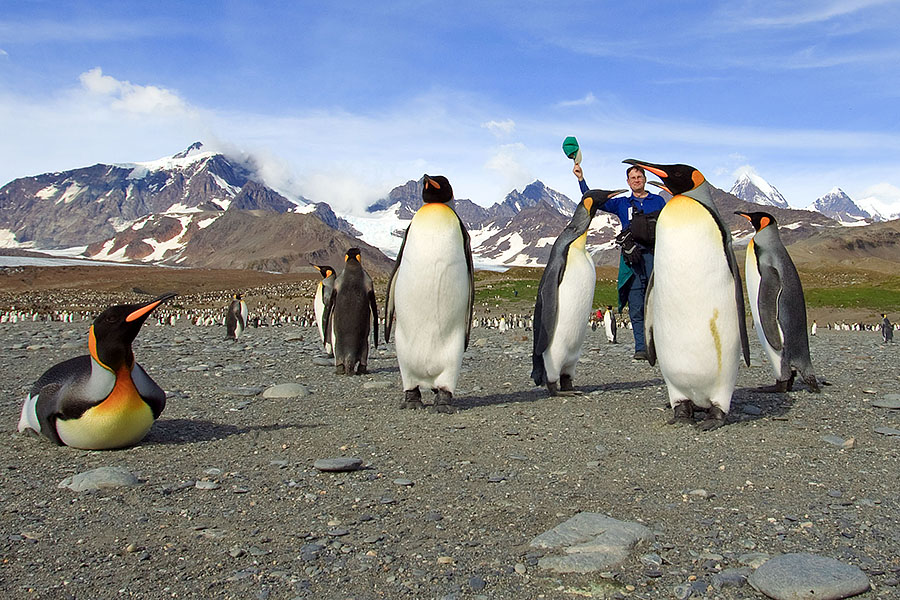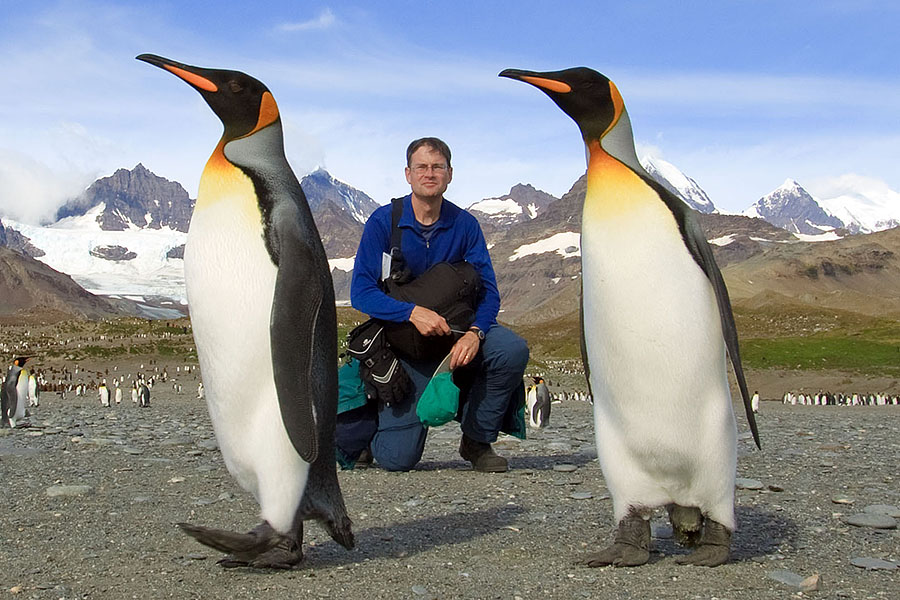 Molting King Penguin tries to stay cool -
mouseover image for fanning action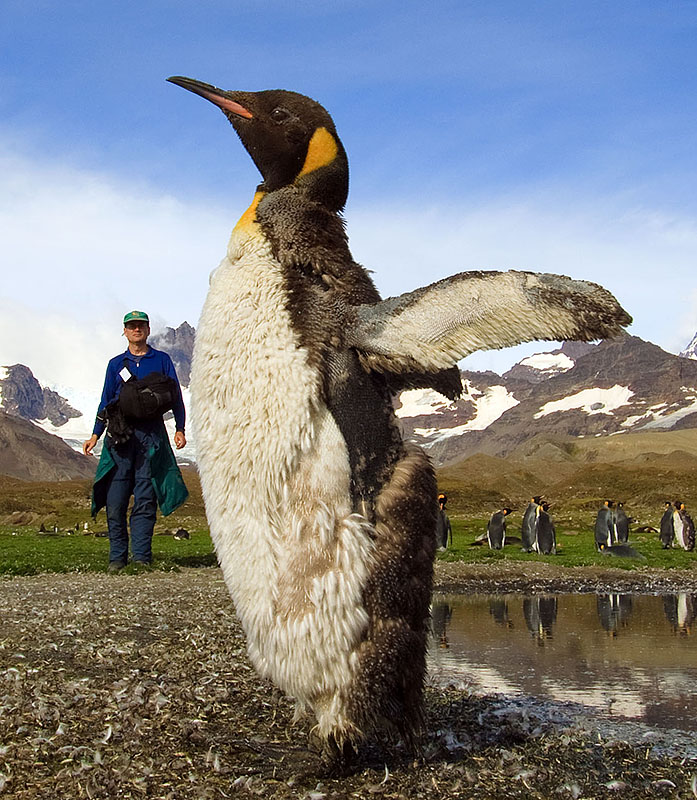 Bethany & Pawan pass two King Penguins also out for a stroll -
mouseover image for wide-angle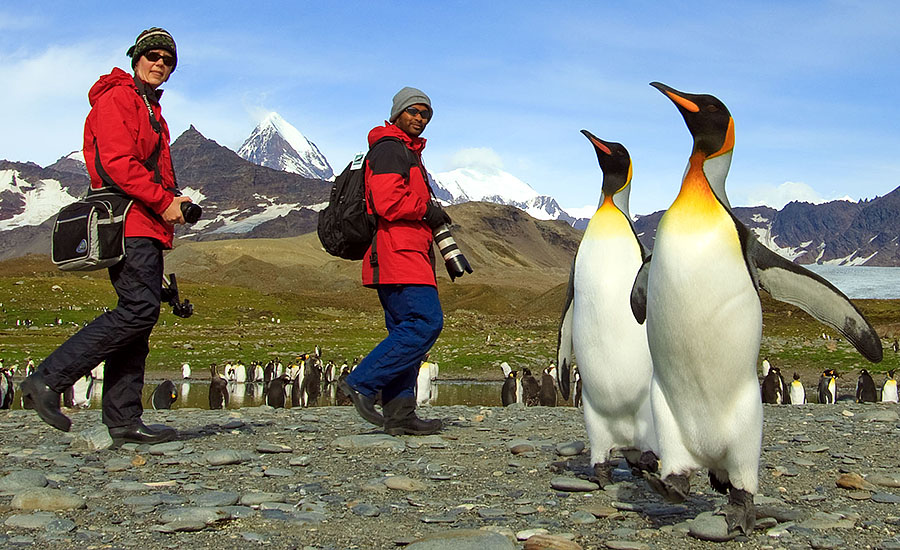 They seemed to often walk in pairs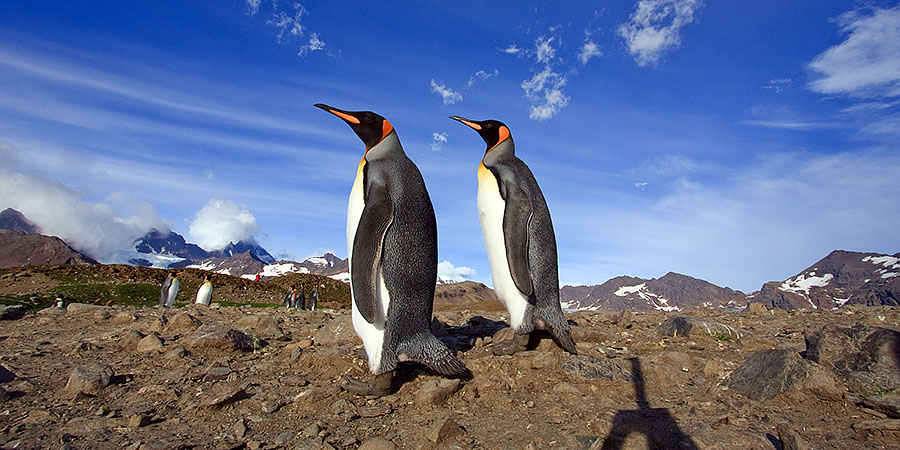 Various stages of King Penguin molting is shown here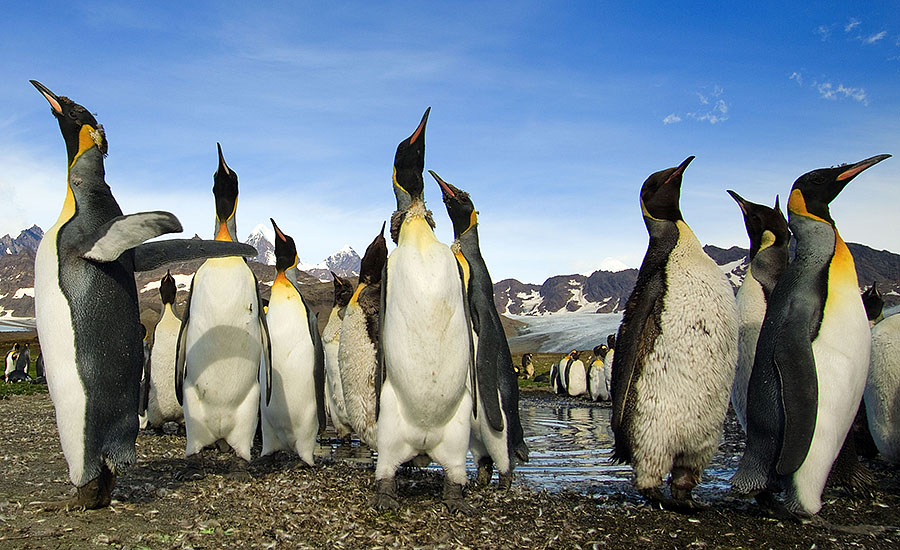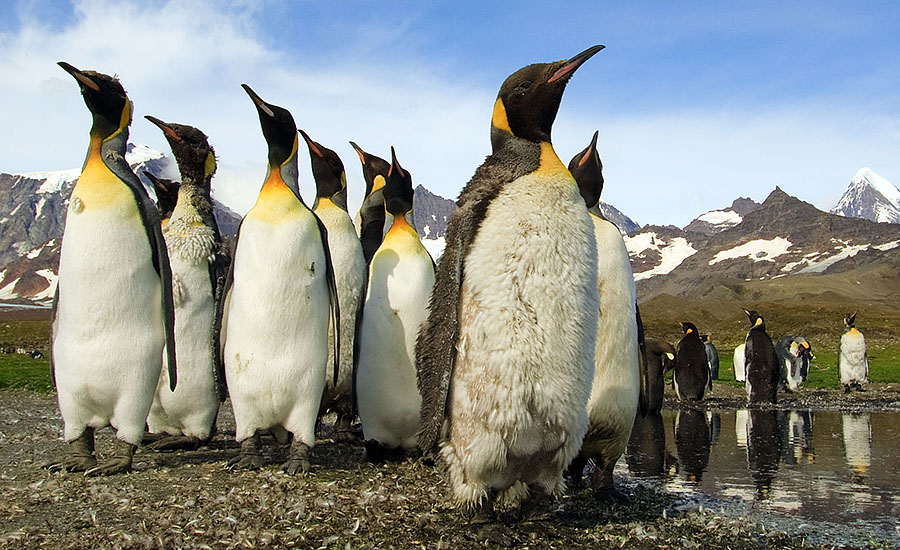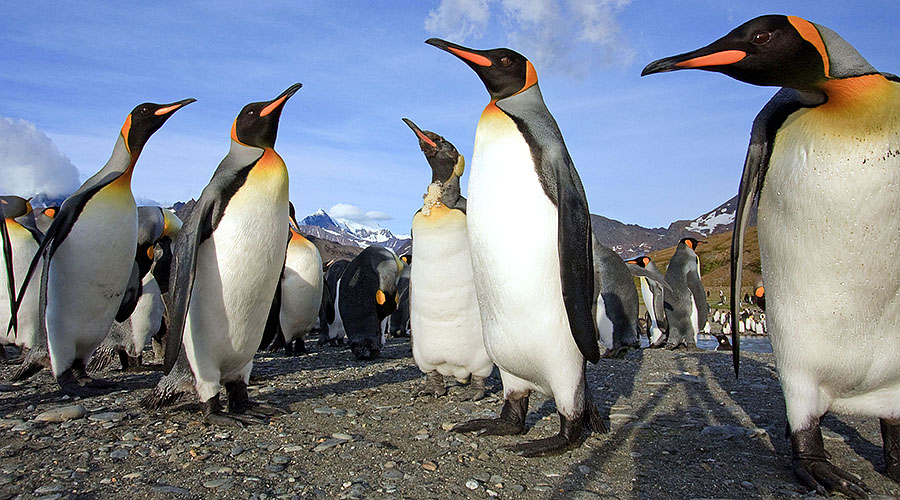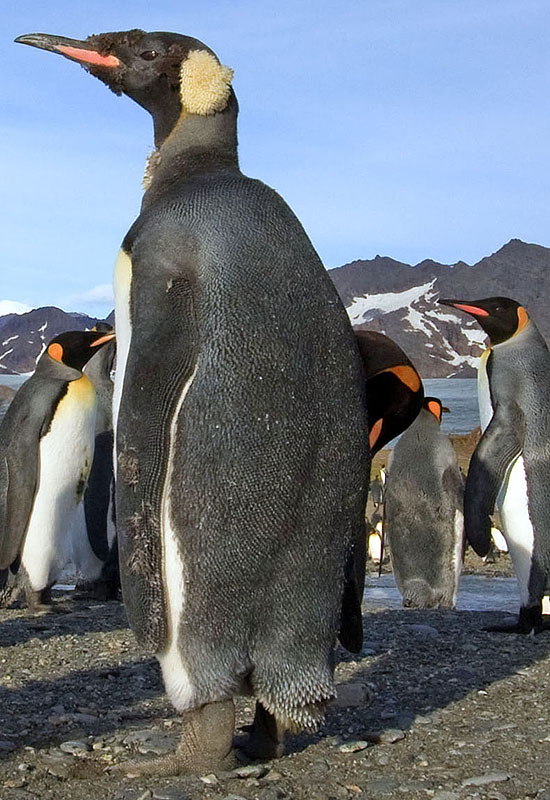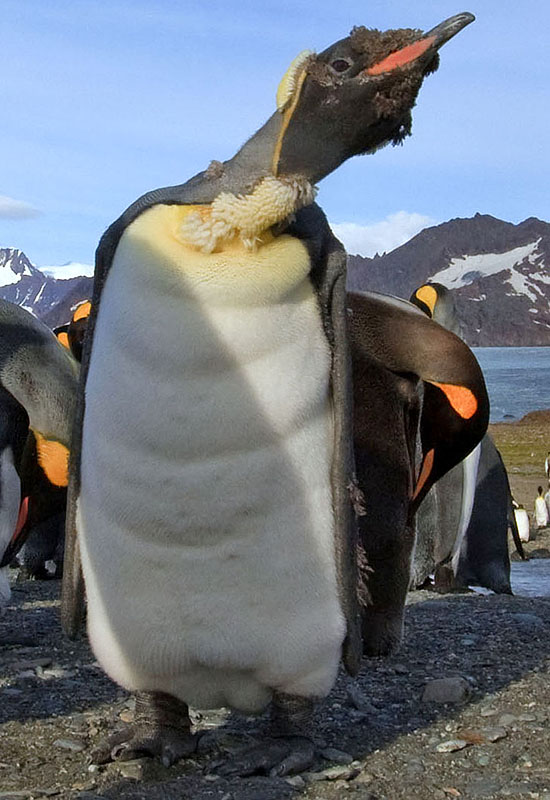 King Penguins are truly Regal looking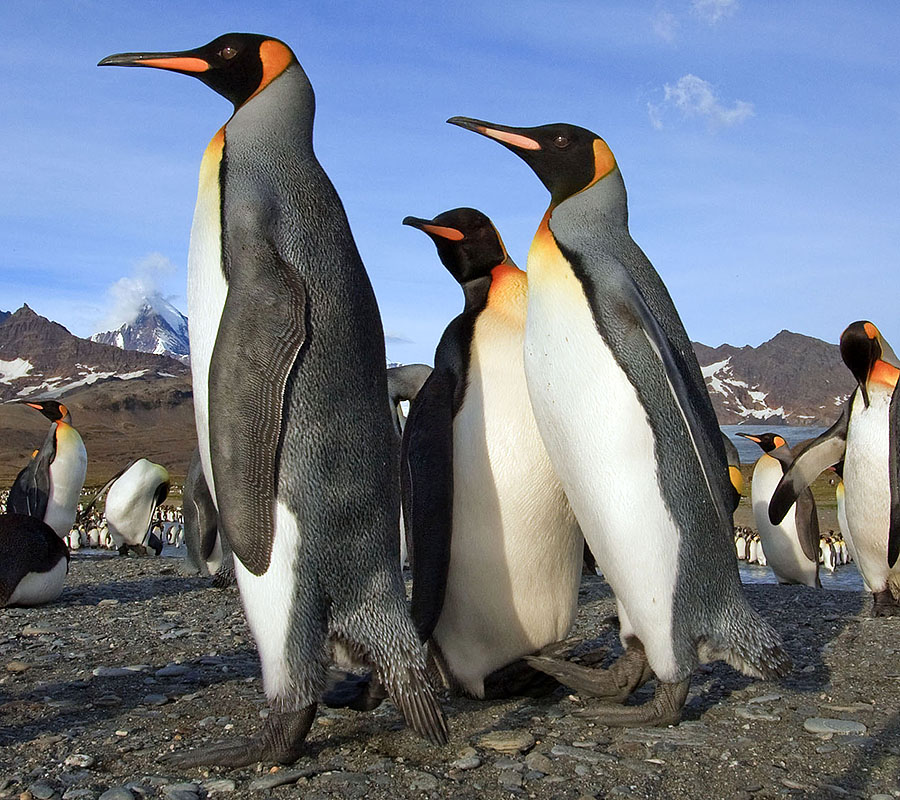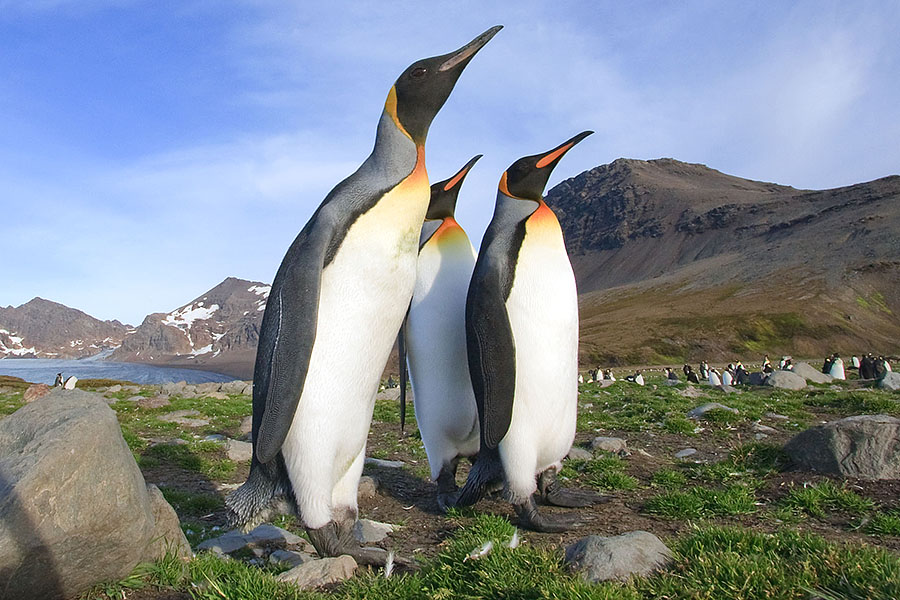 King Penguin checks out a bird and then the remote camera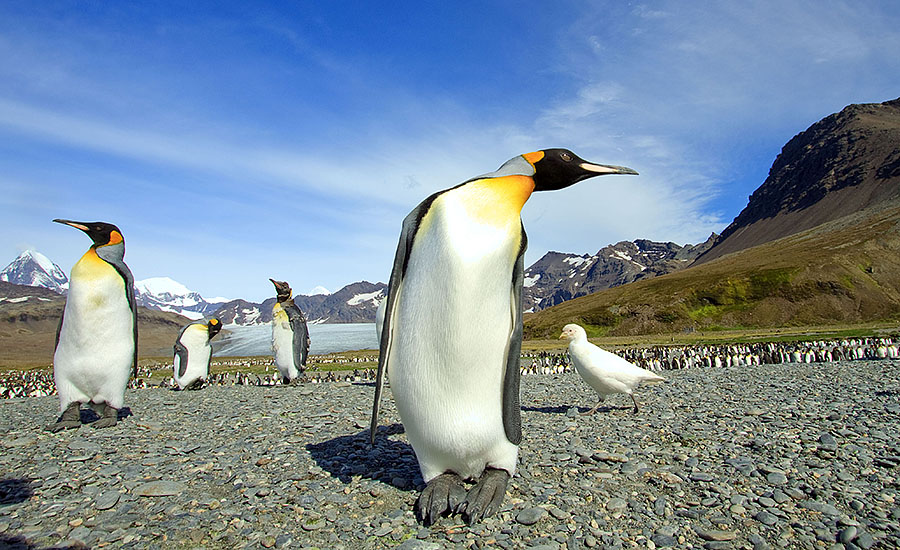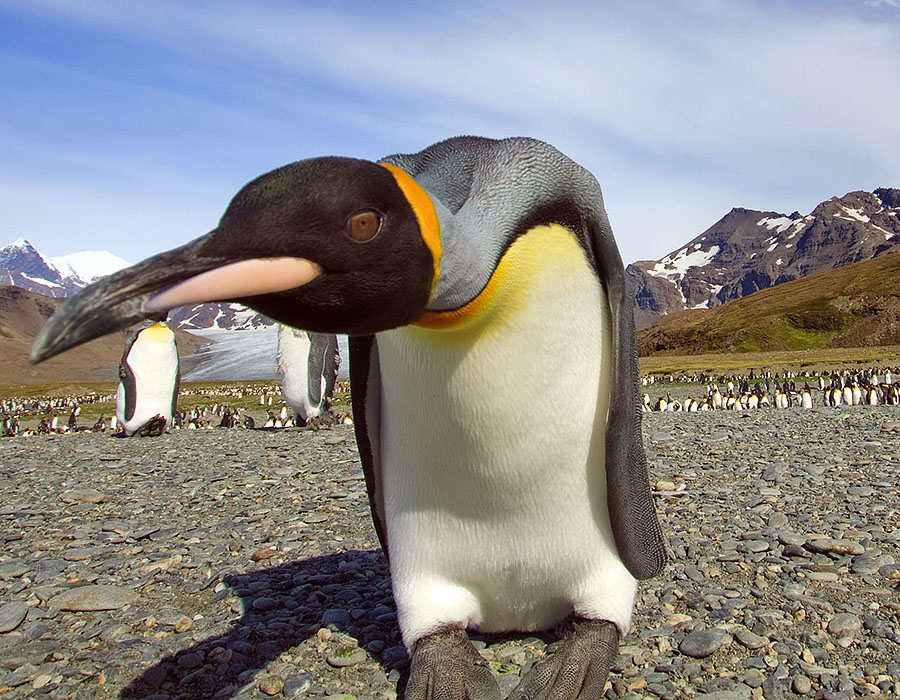 King Penguins come close to the camera - note tripod shadow -
mouseover image for another view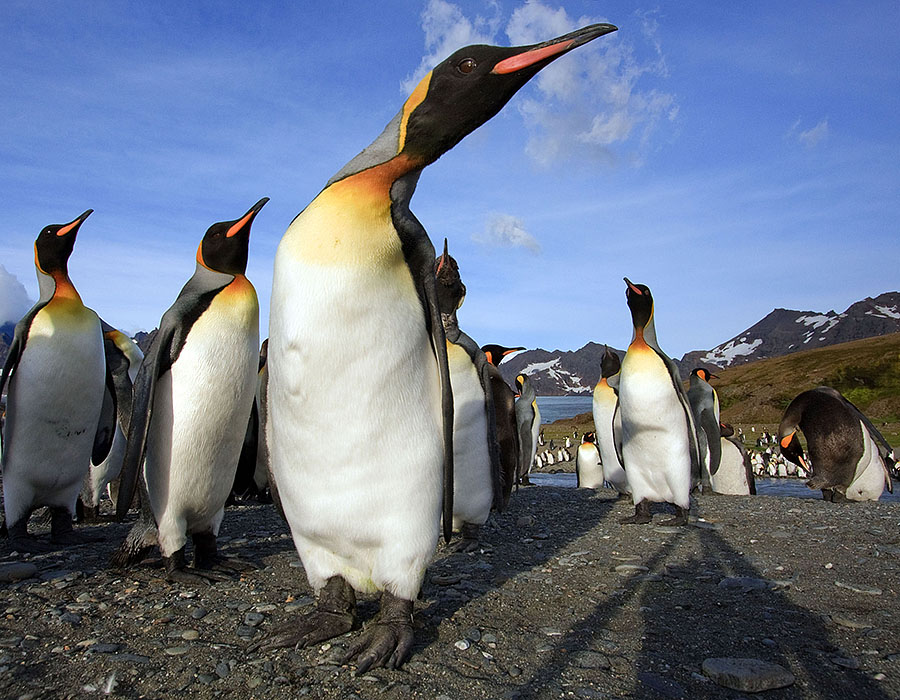 Close-up of King Penguin with beak very close to the camera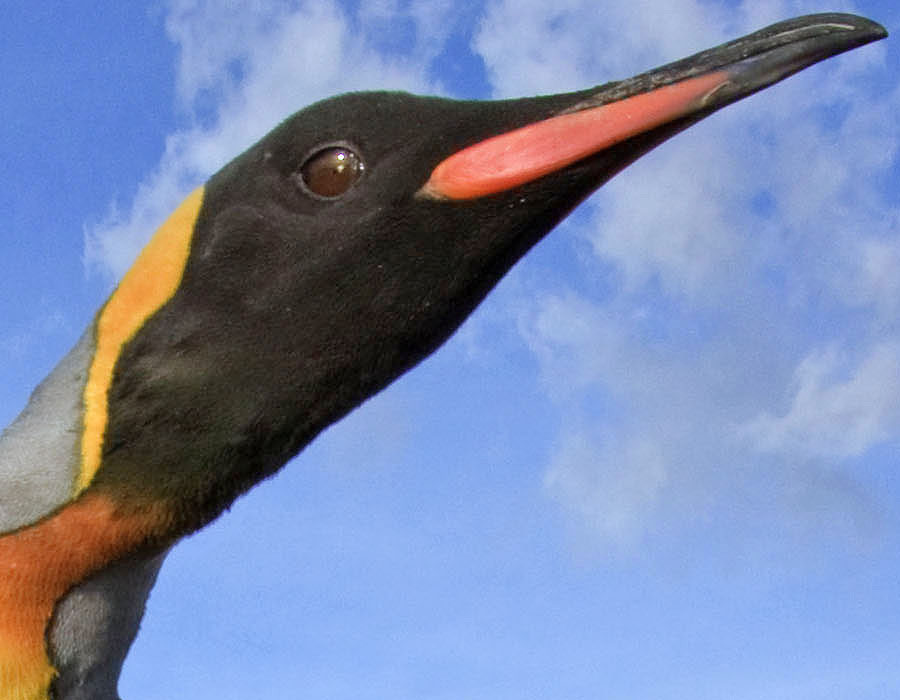 Alek and a King Penguin chick "wave and itch" in unison! ;-)
Use the controls to play, step, pause, slow-down, and/or speed-up the animation.
| | | | | |
| --- | --- | --- | --- | --- |
| | | Frame Rate | | ... loading images ... |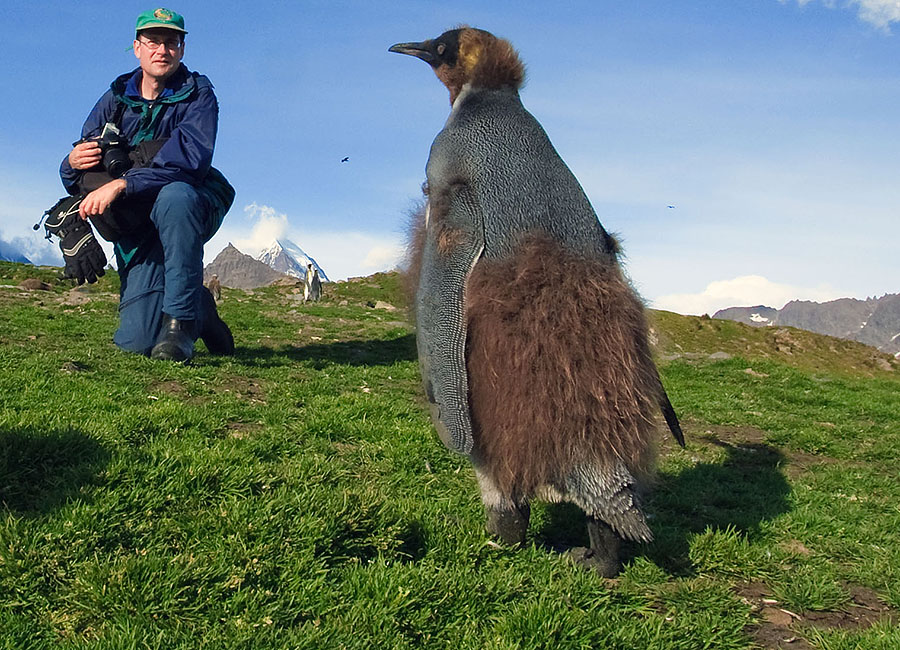 Another King Penguin chick -
mouseover image to see him amble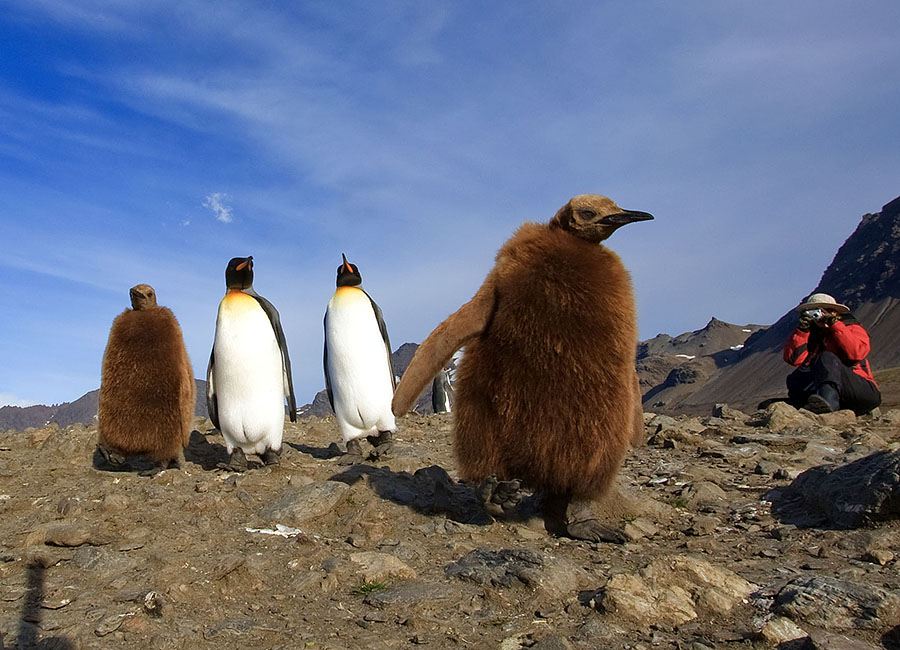 This King Penguin is a bit further along in the molting process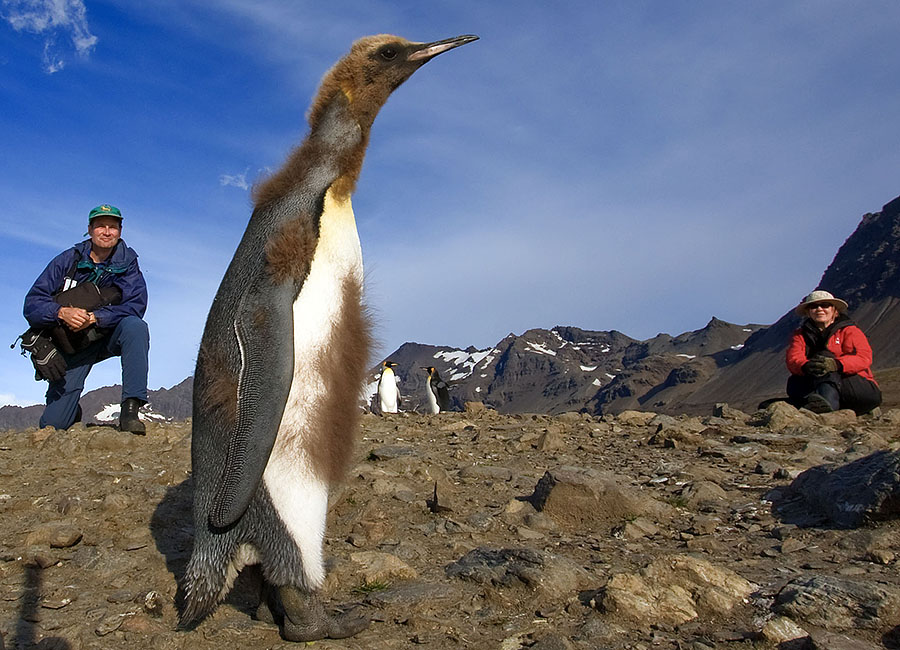 South Georgia is just Gorgeous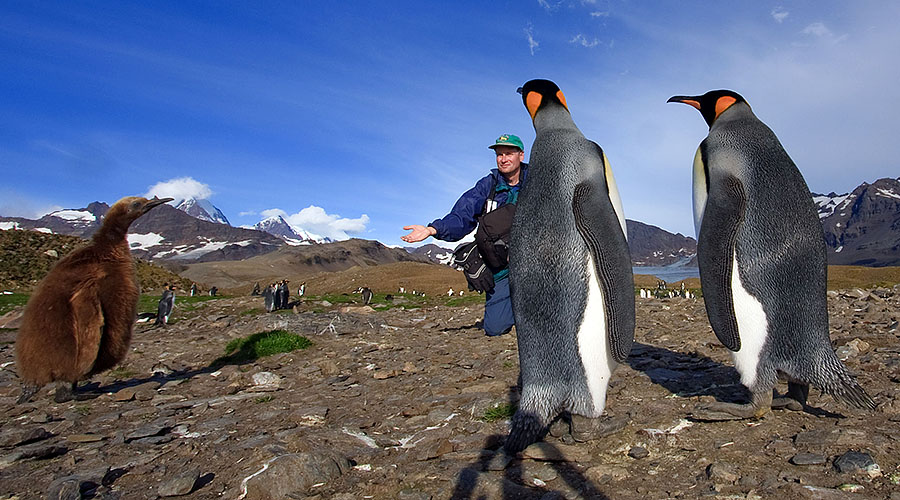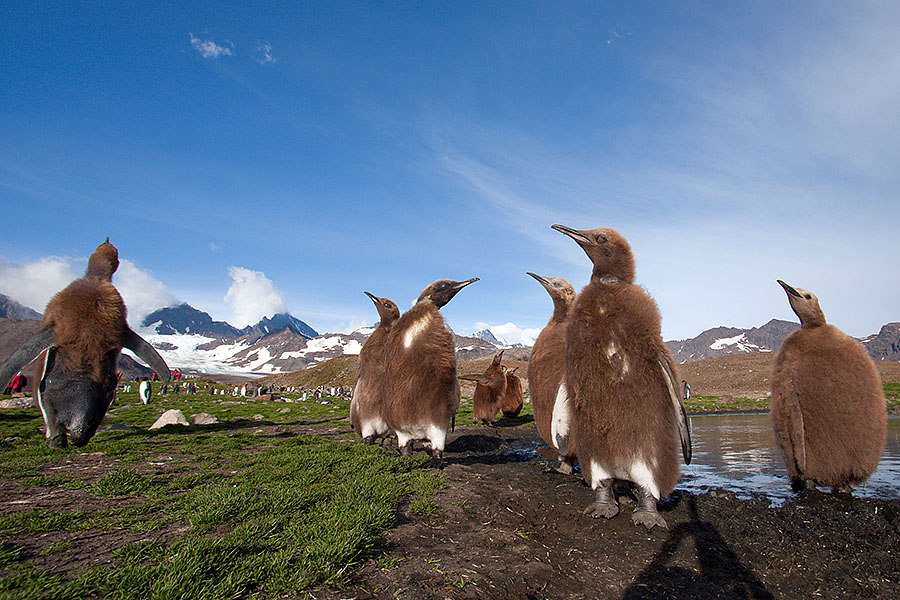 Alek fires the wireless remote as a group of King Penguin chicks gather around the camera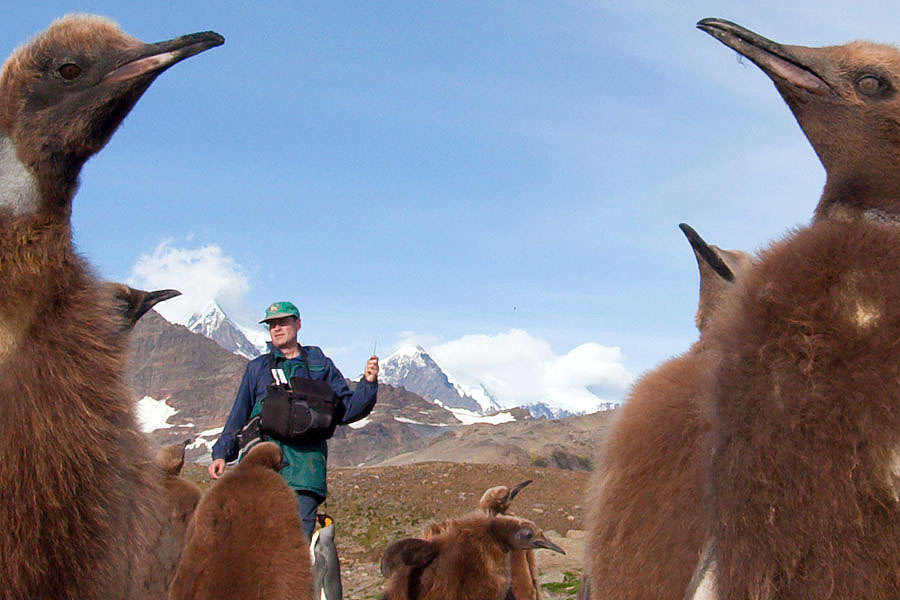 An occasional Fur Seal would also stop by to check out the camera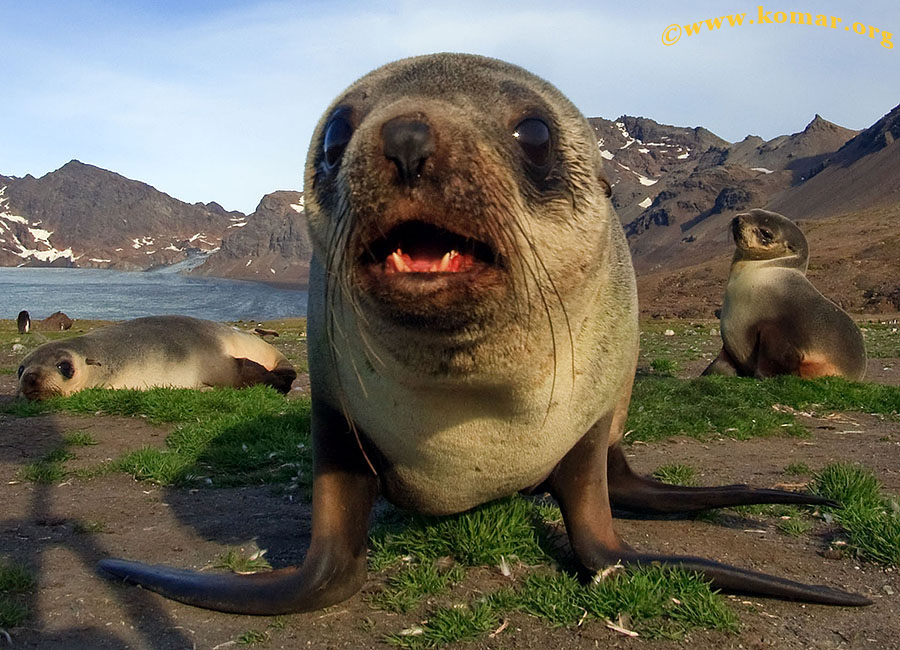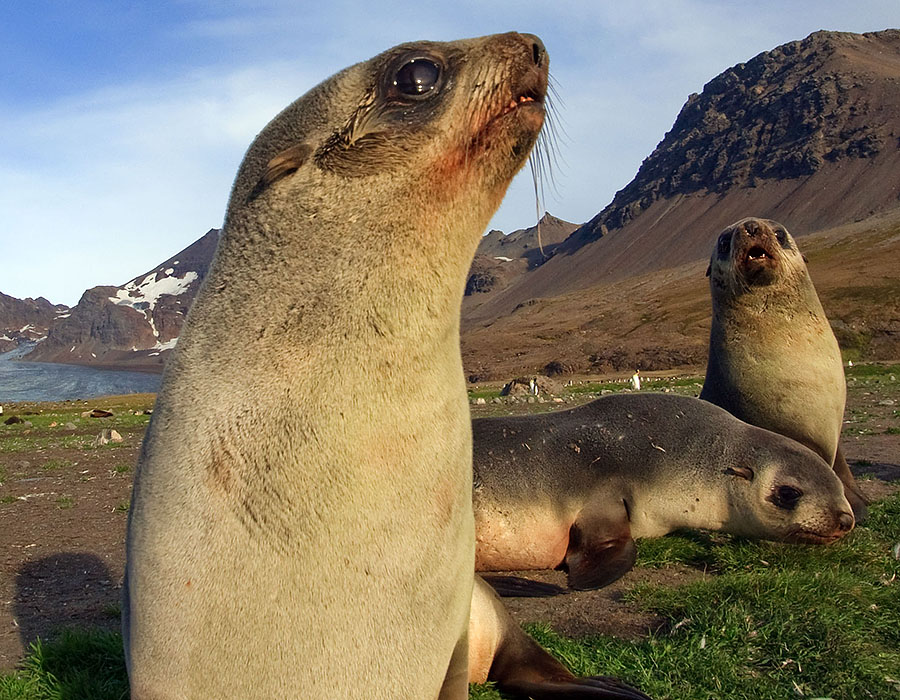 A couple of King Penguins kissing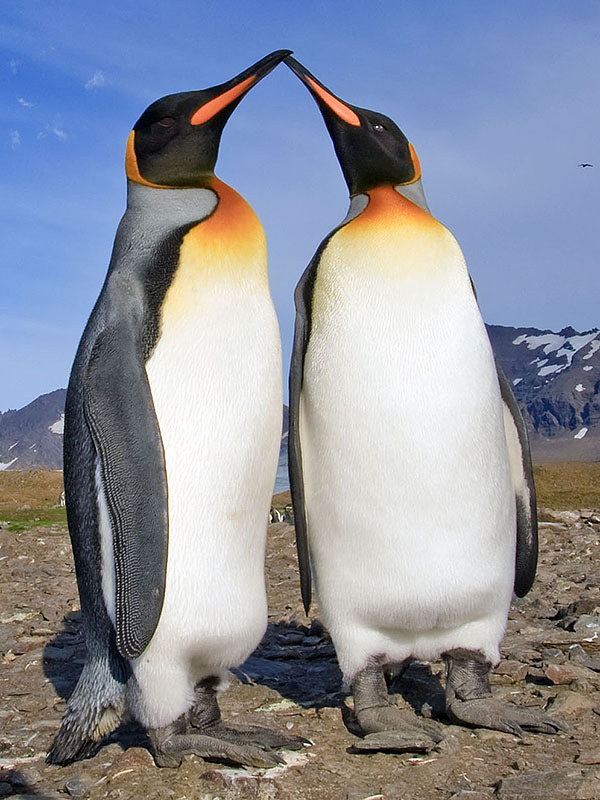 "Man, even in South Georgia, we can't get away from the Paparazzi! ;-)"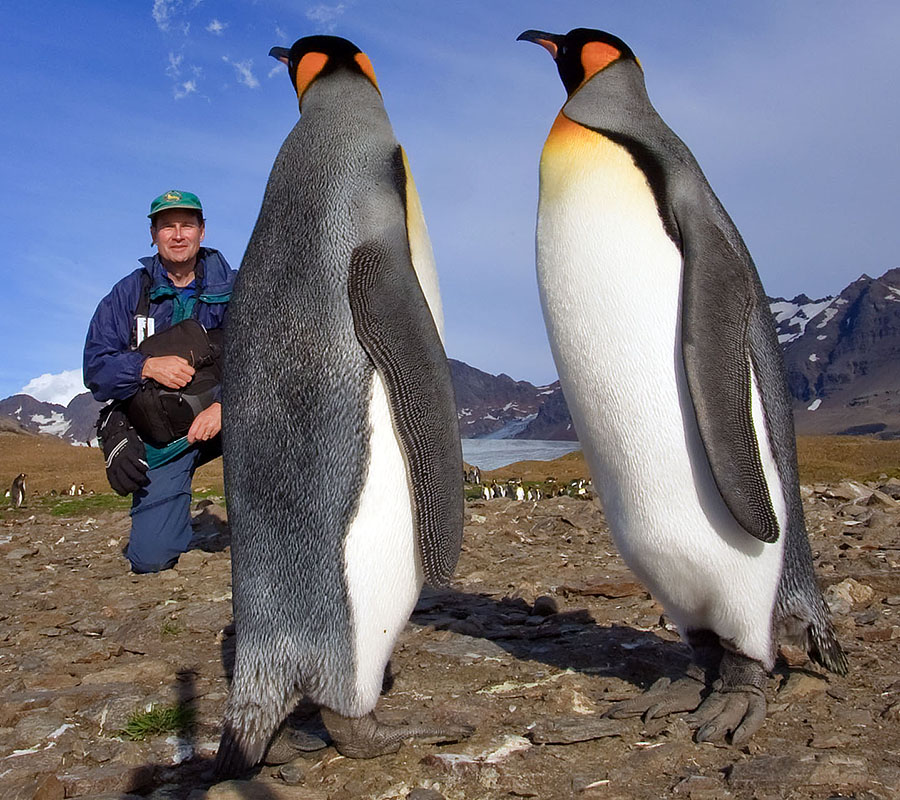 Greg followed this twosome around ... and ended up snapping this picture! ;-)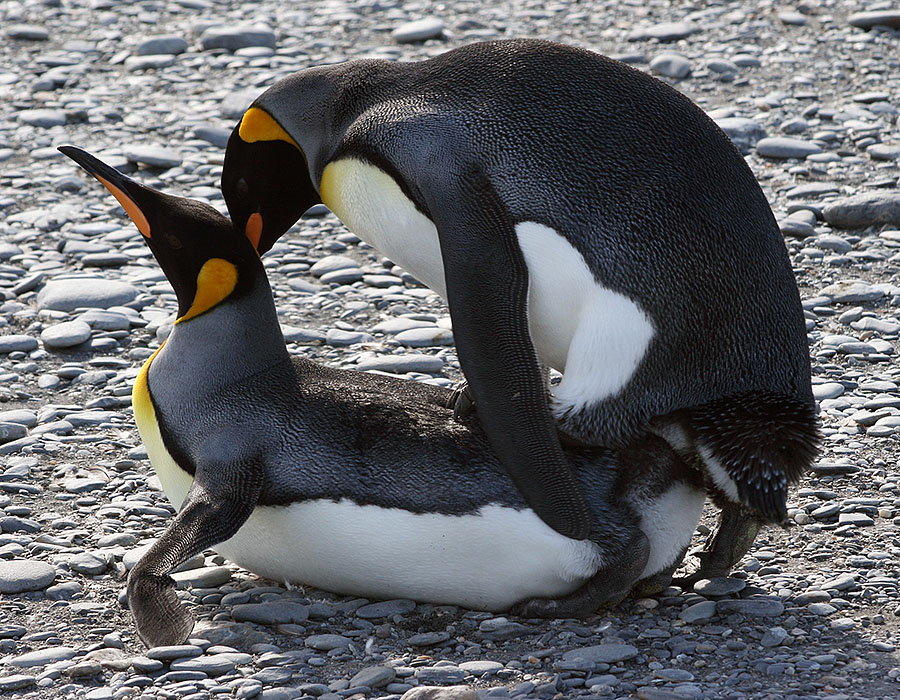 One last picture as I was heading back to the Zodiac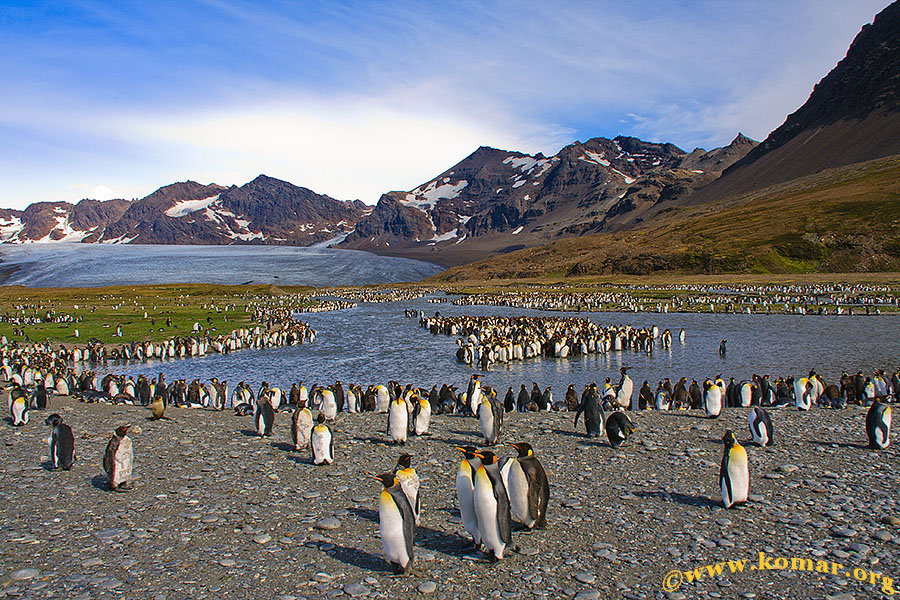 This sums up Saint Andrews, South Georgia - Jim and a million King Penguins!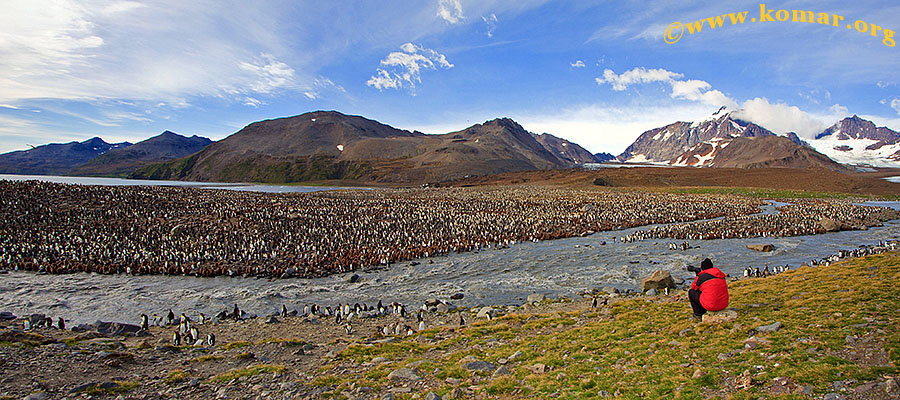 South Georgia just continued to be amazing ... the on-board naturalist estimated
3/4 of a million penguins
at Saint Andrews Bay, South Georgia. They were everywhere and especially densely packed near the water, plus had no fear of humans. So if that's not enough of 'em for you, there are even more pictures of
King Penguins at Saint Andrews, South Georgia.
We finally had to return back to the ship for a "King Penguin" brunch (just named that rather than describing the food served) onboard the Ocean Nova as it pulled up anchor and headed for Maiviken, South Georgia.


Back to main Antarctic Cruise page.