Rocky Mountain National Park Moose
Rocky Mountain National Park
is located about an hour NW of the Republic of Boulder, Colorado. The weekend before July 4th, 2008, we drove through it to visit some friends in Grand Lake. There's lots of wildlife and it's almost impossible to drive through
RMNP and NOT see Elk
, but on the evening return trip, we got a bonus viewing of a Mom and Baby Moose.
I wasn't quite as close as the Canon 40D and 55-250 Telephoto Lens make it appear ... but was glad my friend's Yukon Denali was nearby so I could "take cover" behind it if the Moose made a move. They eventually got tired of people watching 'em and wondered across the street into some willows - amazing how fast these big animals "disappeared" in there.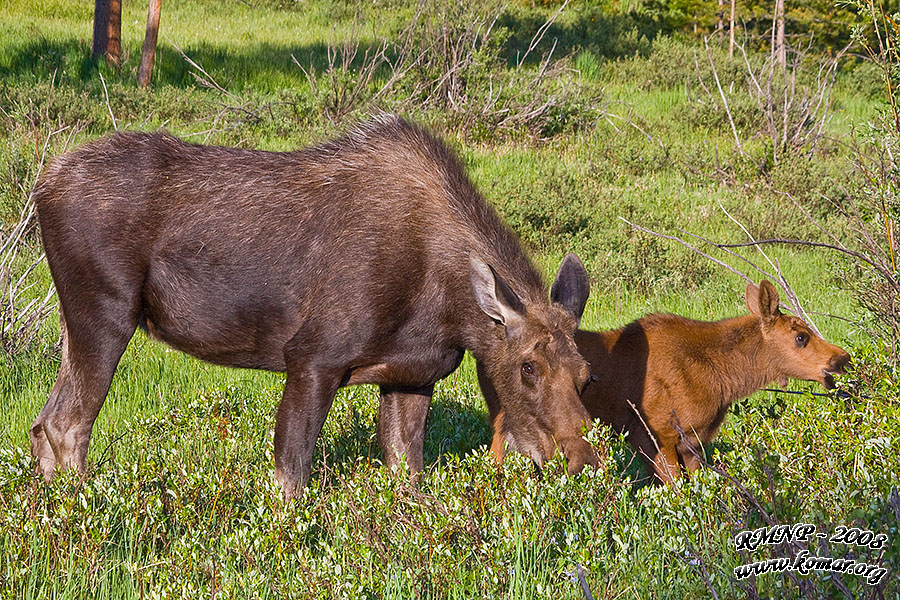 Momma Moose enjoys some tasty grass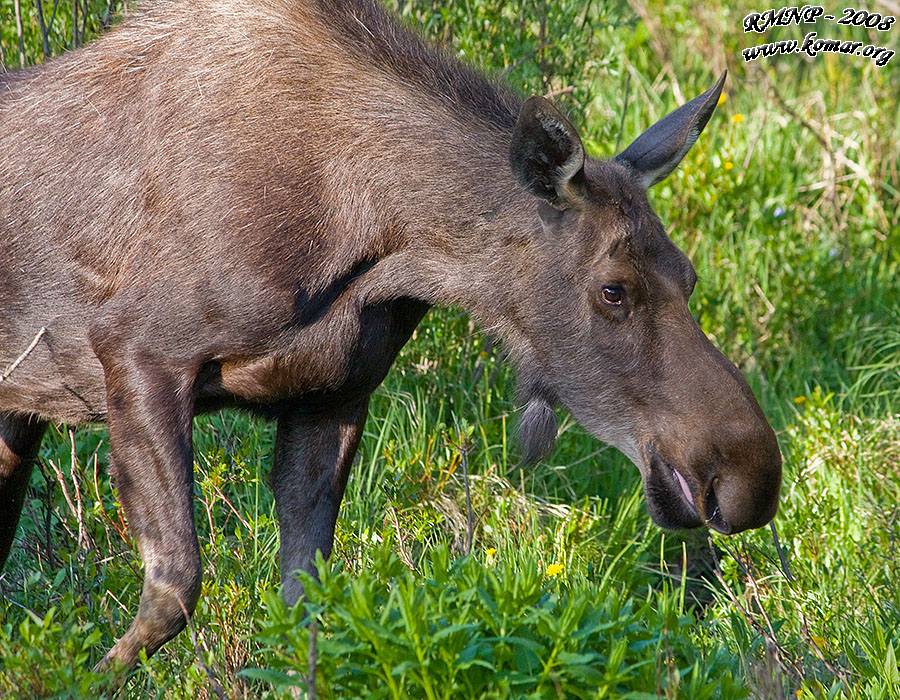 Closeup of Momma Moose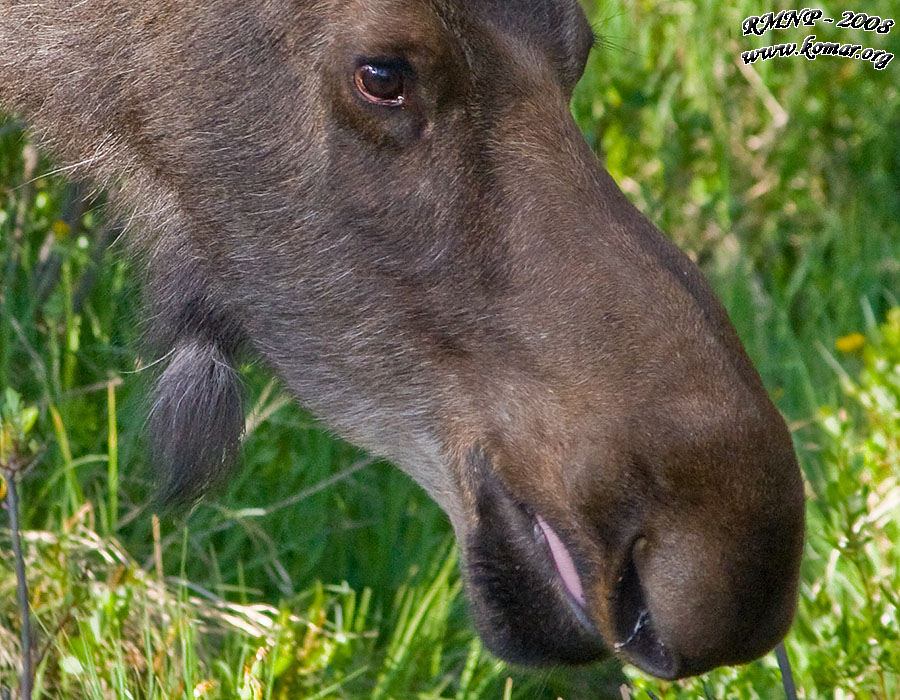 Baby Moose samples some tasty leaves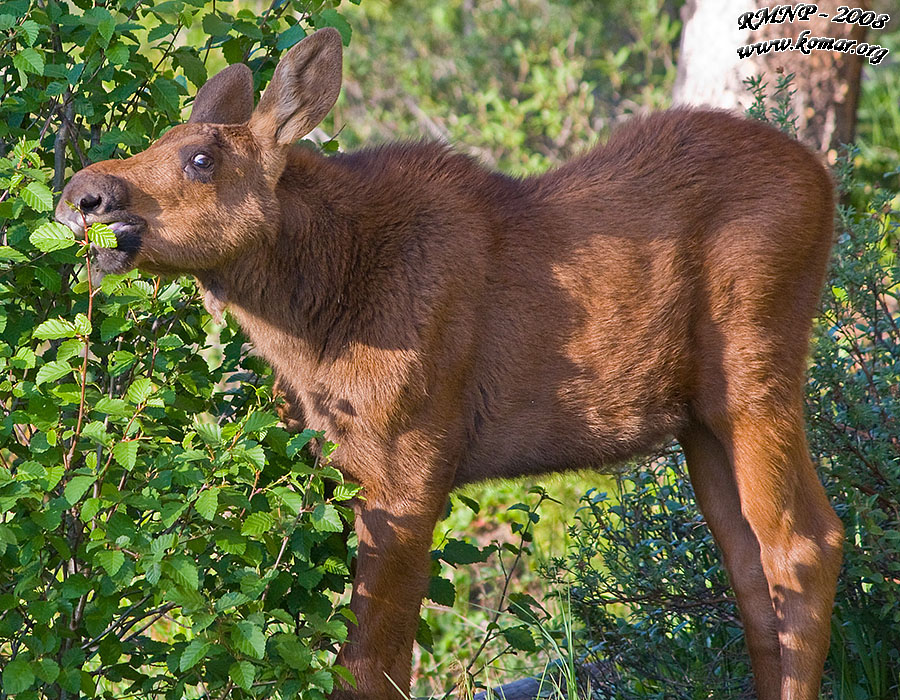 Closeup - was the baby Moose hamming it up for the camera?!? ;-)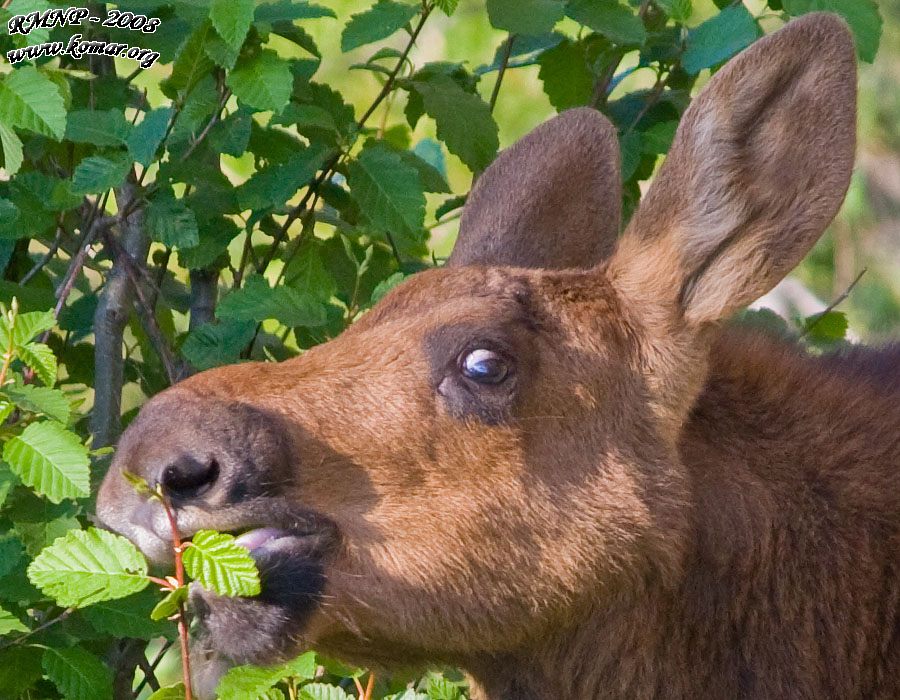 Just hanging out eating some leaves - munch, munch, munch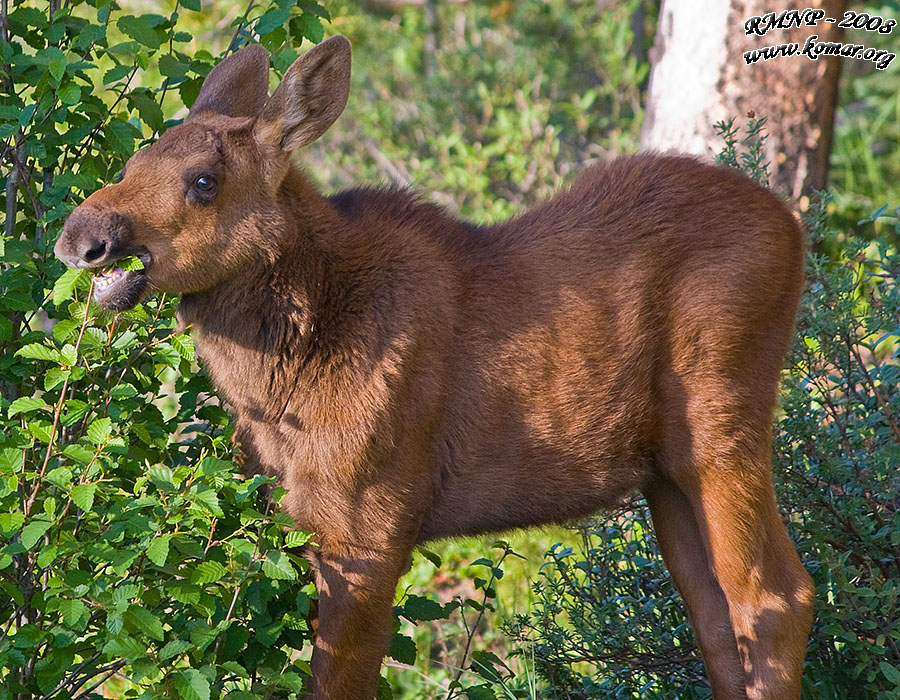 Pretty good looking Moose Teeth!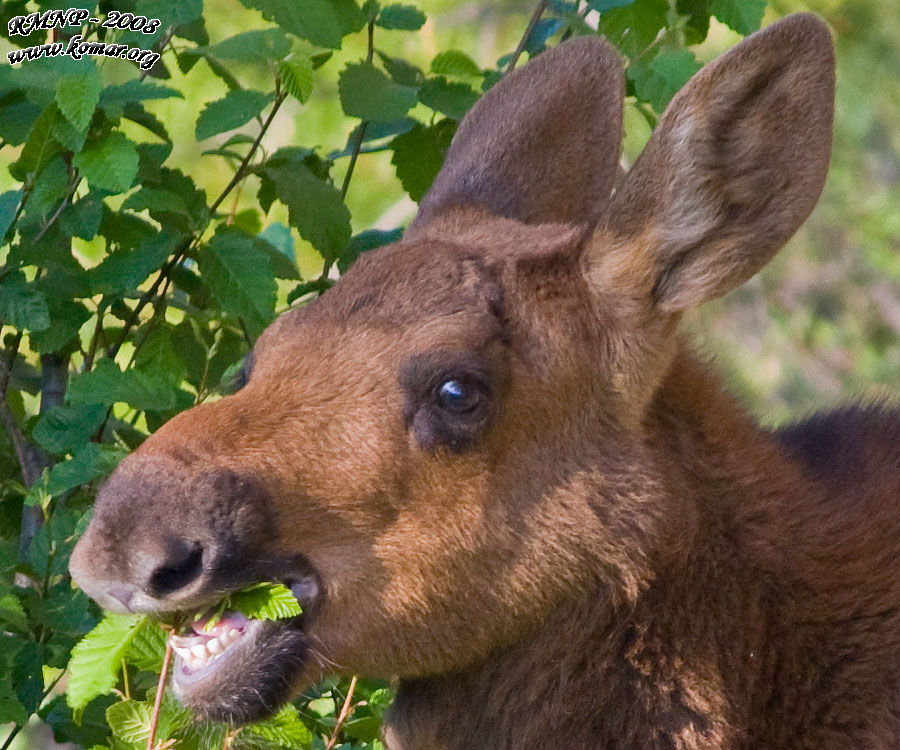 Baby Moose crosses the road - a bit later, we saw a Porcupine cross the road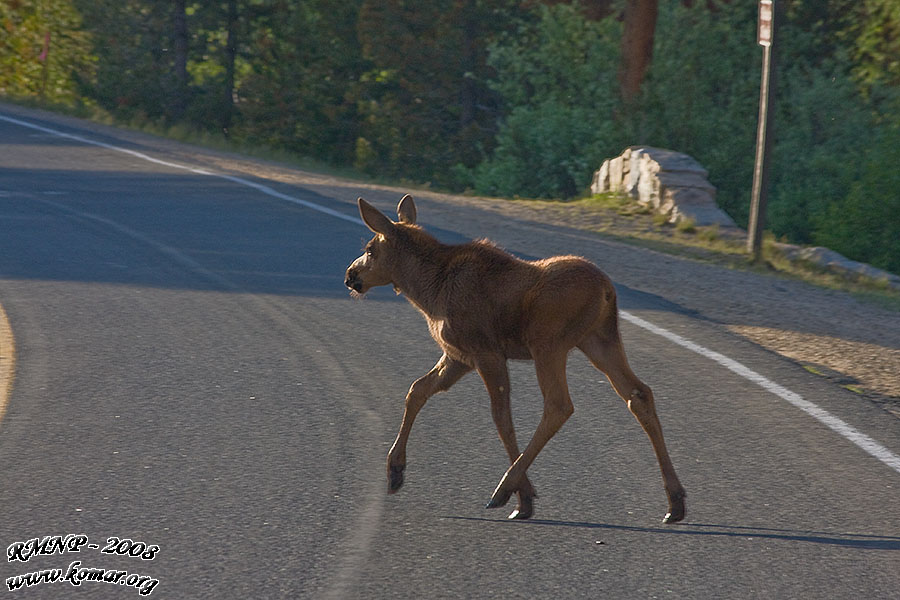 Here's a few moose pictures taken outside of Rocky Mountain National Park from State Highway 125 just North of Grandby. These were shot with a Canon 7D and 70-200/2.8ISv2 lens (nicer gear) but I was farther away shooting across the water.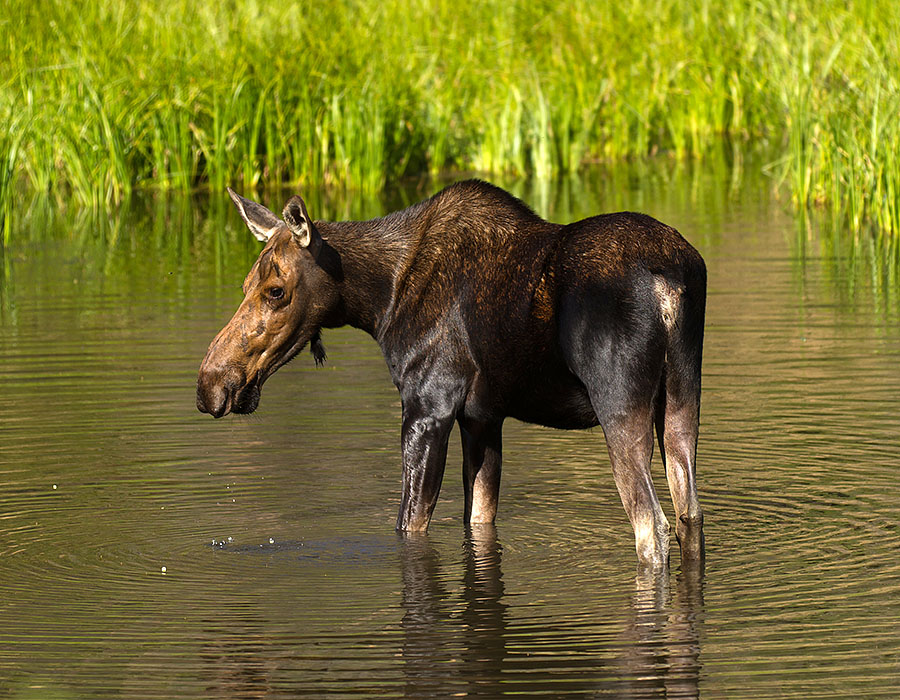 There was actually two of 'em ... but they never both looked at the camera
Misc. stop-action pictures of the Moose
Use the controls to play, step, pause, slow-down, and/or speed-up the animation.
| | | | | |
| --- | --- | --- | --- | --- |
| | | Frame Rate | | ... loading images ... |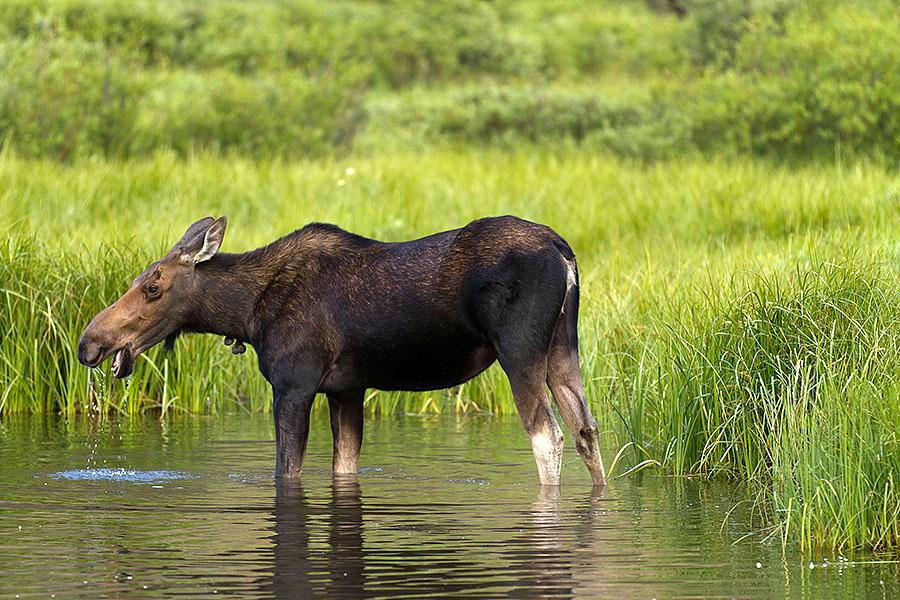 More Rocky Mountain National Park stuff