Rocky Mountain National Park
is about an hour NW of our house in Boulder, Colorado. It has great scenery and climbing plus there is lots of wildlife - needless to say, it's a popular vacation/tourist spot.
Elk
are over-abundant and
wolves
may be re-introduced to control the population. Other animals include
Moose
, Deer,
Coyotes
, Sheep,
Fox
,
Porcupine,
Mountain Lions, and many smaller animals - even
Hummingbird Moths.
A few pictures are below with more at the links above.
My wife Wendy and sons Dirk & Kyle with a Rocky Mountain Elk!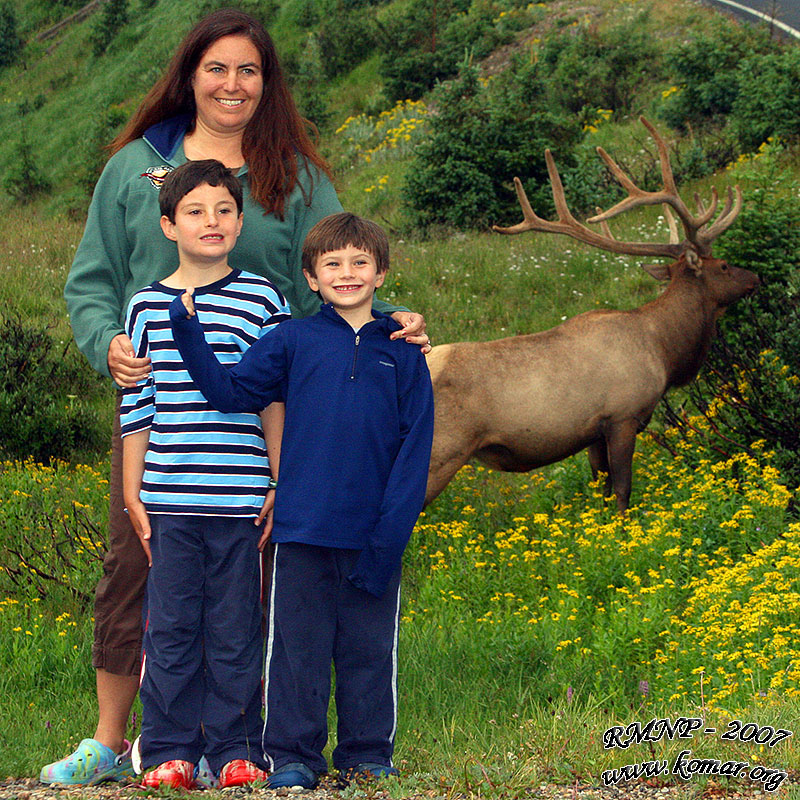 Alek hiking the Alluvial Fan in 2011 with Kyle, Drew, Jeffrey, and Dirk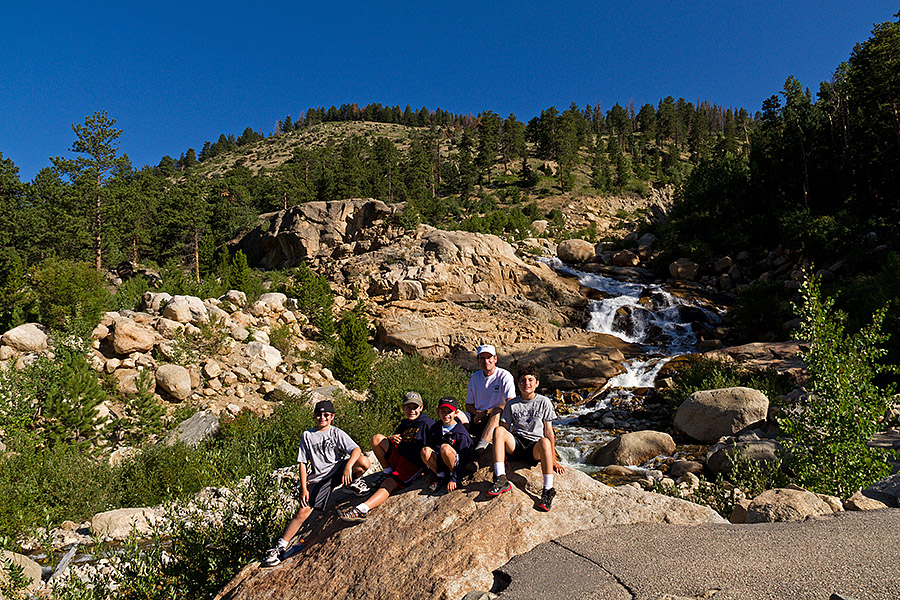 Jeffrey, Drew, Kyle, and Dirk at the trail to Mount Chapin in 2011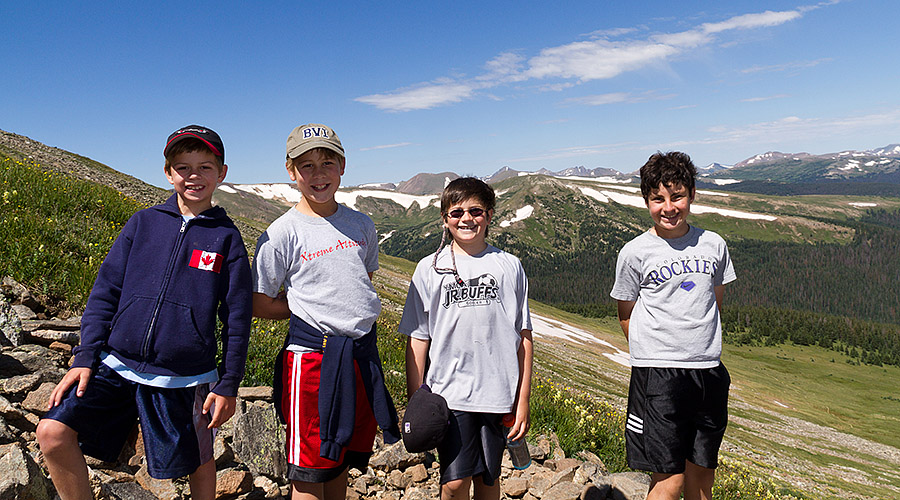 Boys climbing the Mount Chapin Trail -
mouseover images to see wide-angle view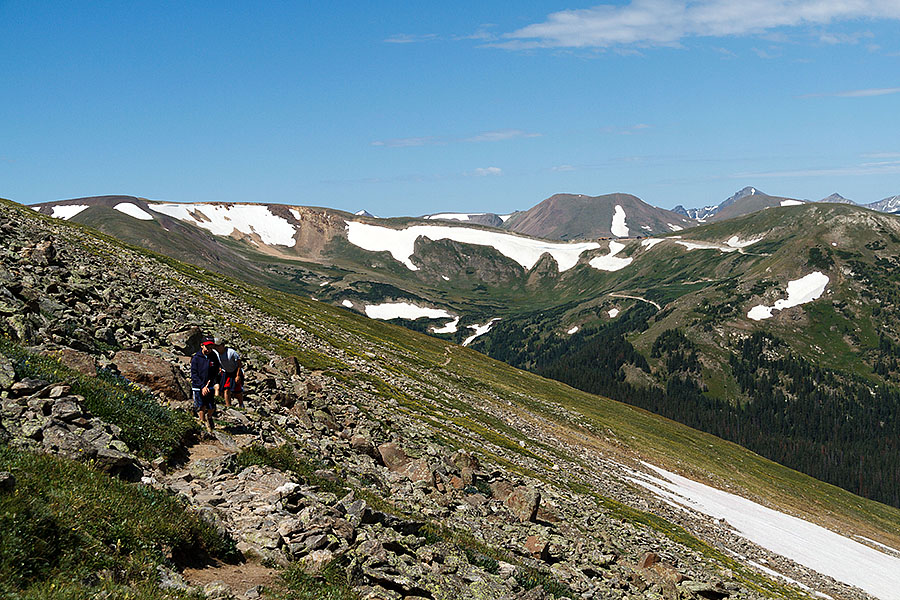 Jeffrey led most of the way ... with a big smile on his face! ;-)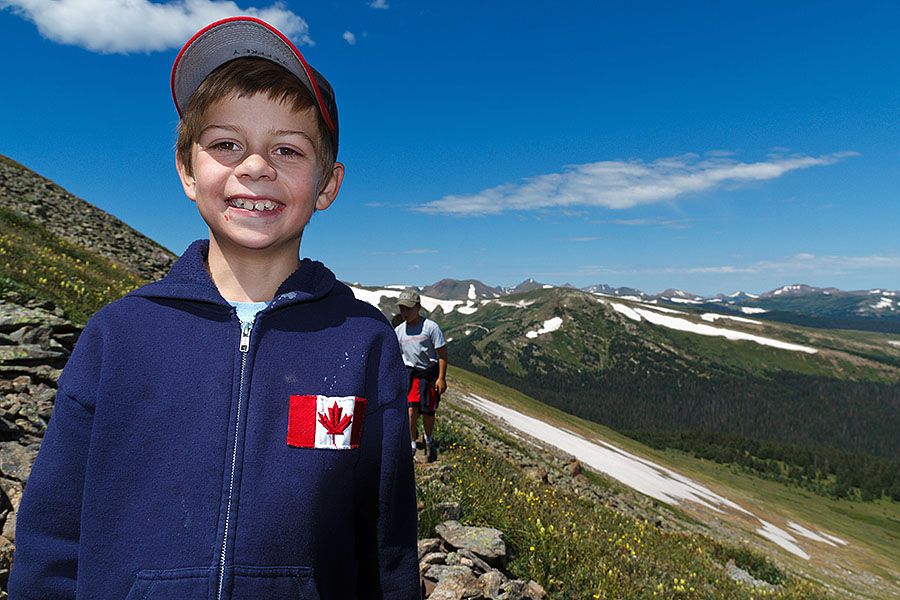 Drew practicing his roping skills at the Holzwarth Historic Site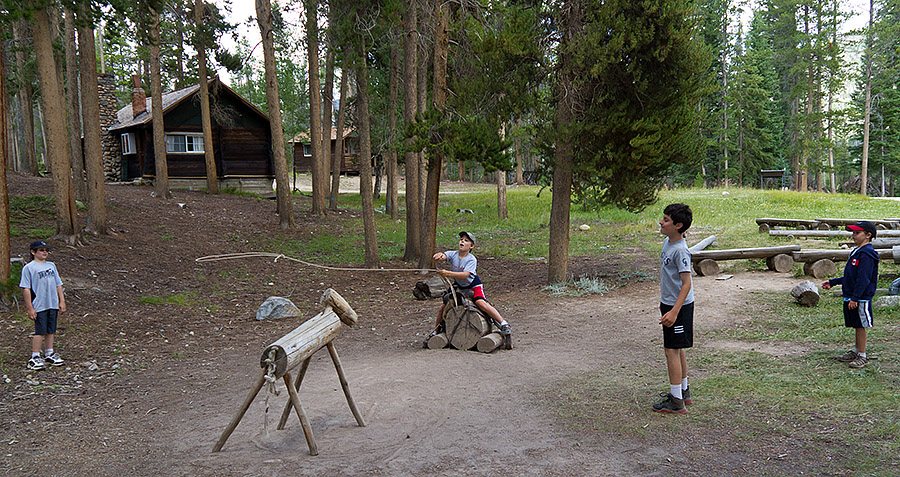 Boys doing the laundry at the Holzwarth Historic Site - Watch Video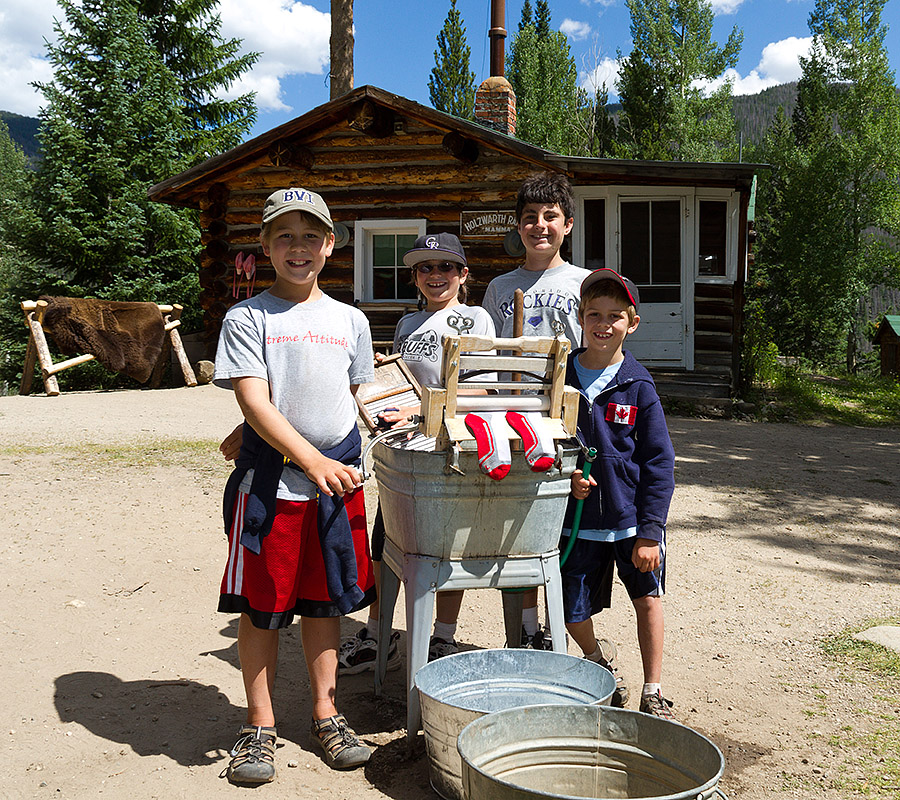 Elk must have just eaten some tasty grass! ;-)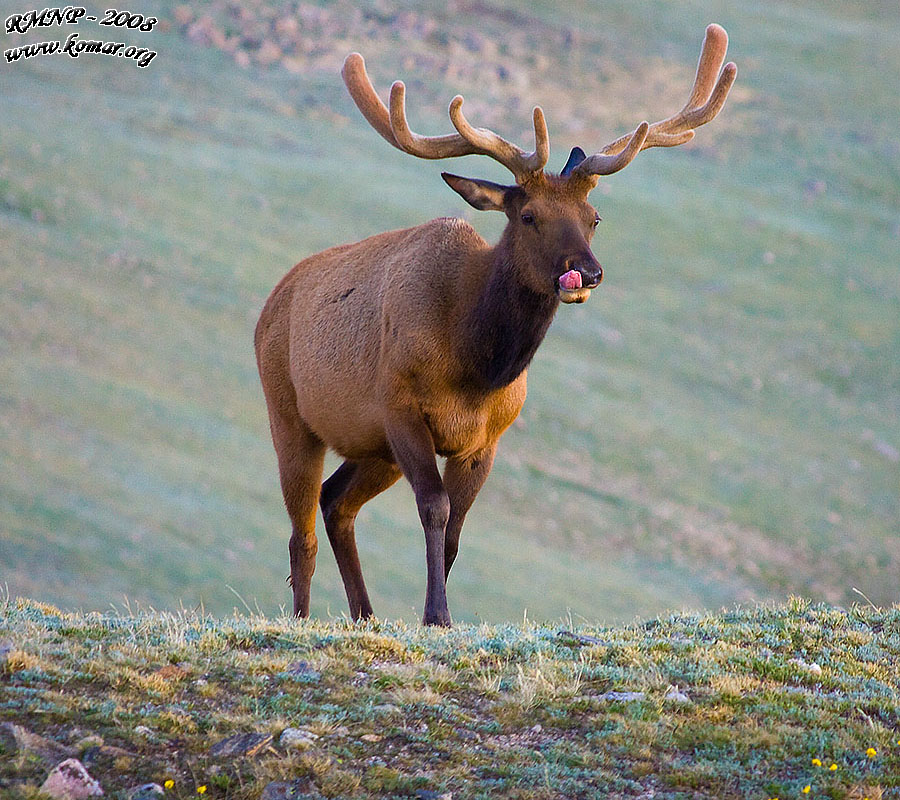 Momma and Baby Moose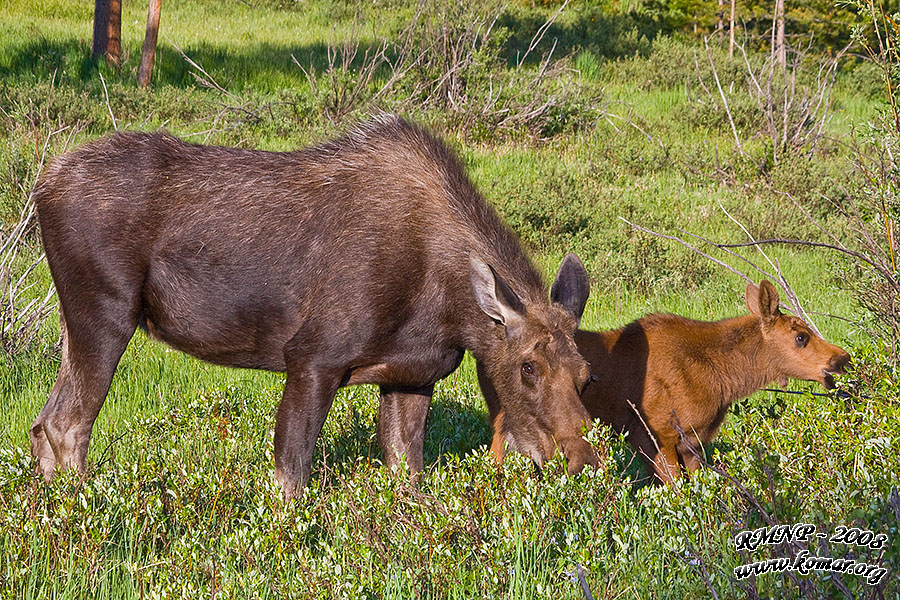 Closeup of Baby Moose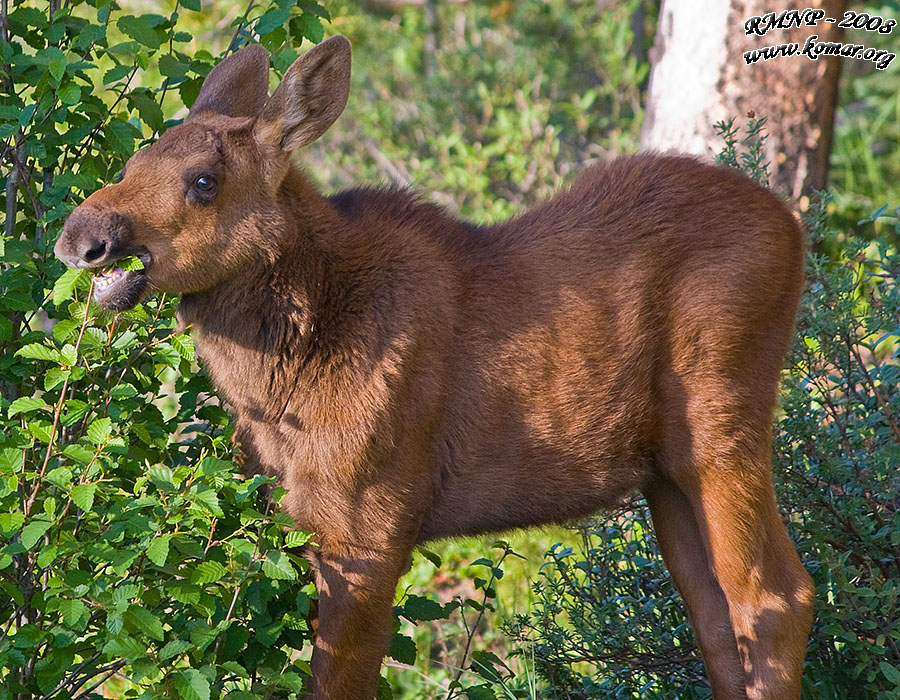 Closeup of a porcupine about twelve feet up in a tree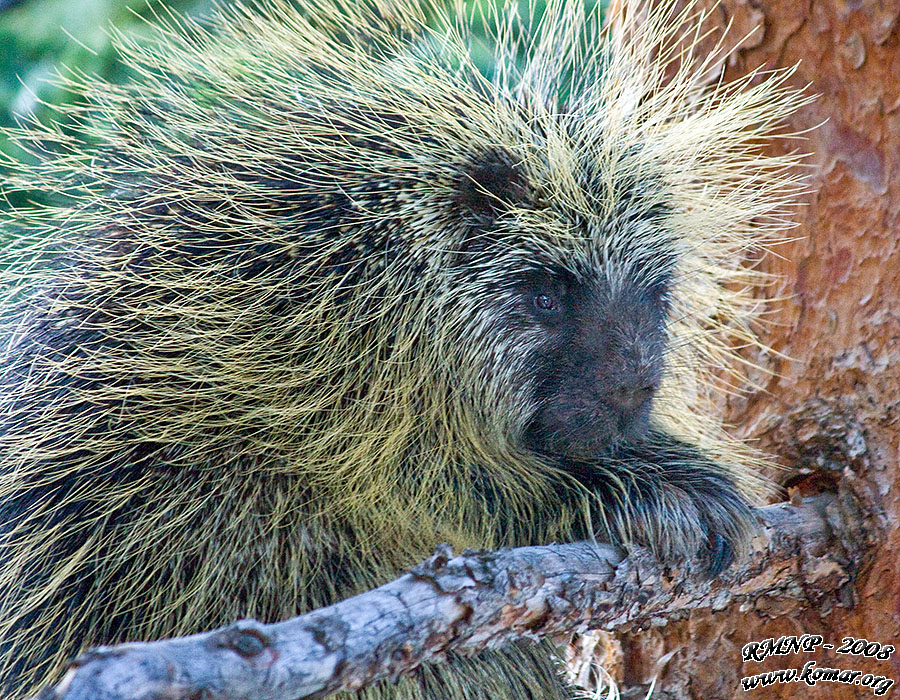 One of the smaller furry creatures in Rocky Mountain National Park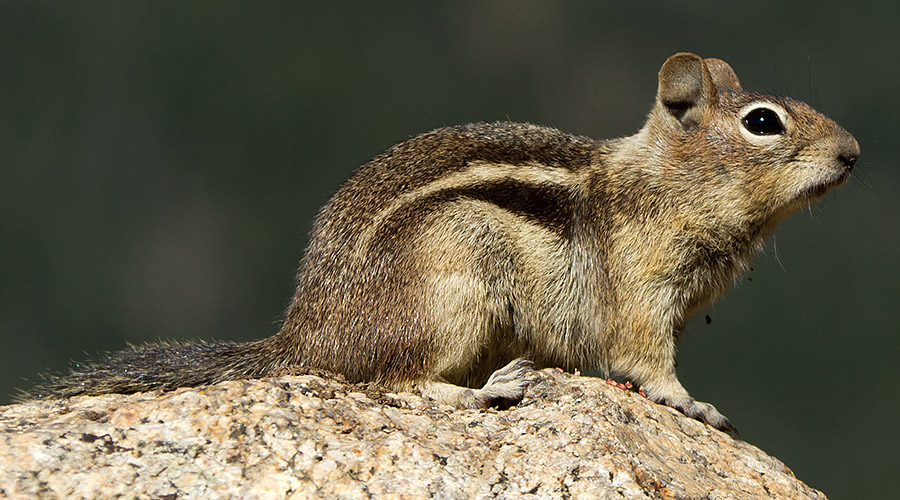 A non-furry dragonfly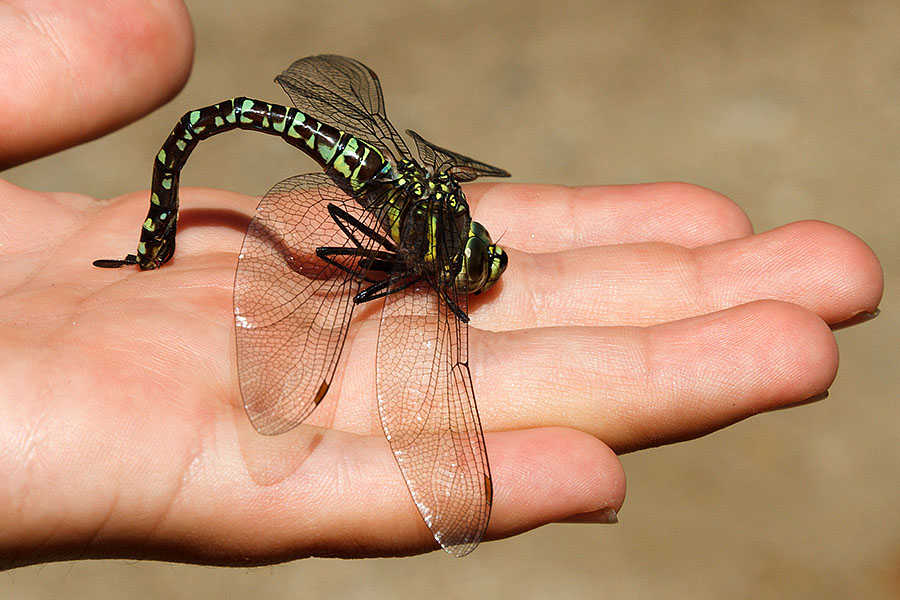 Does this dragonfly want to be used for fishing?!? ;-)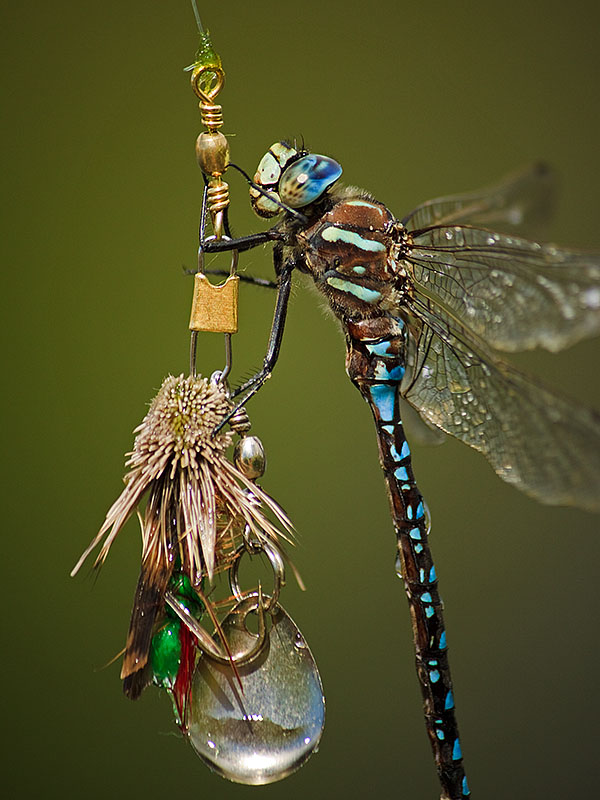 Another small creature a lot of people don't see in RMNP - a hummingbird moth ;-)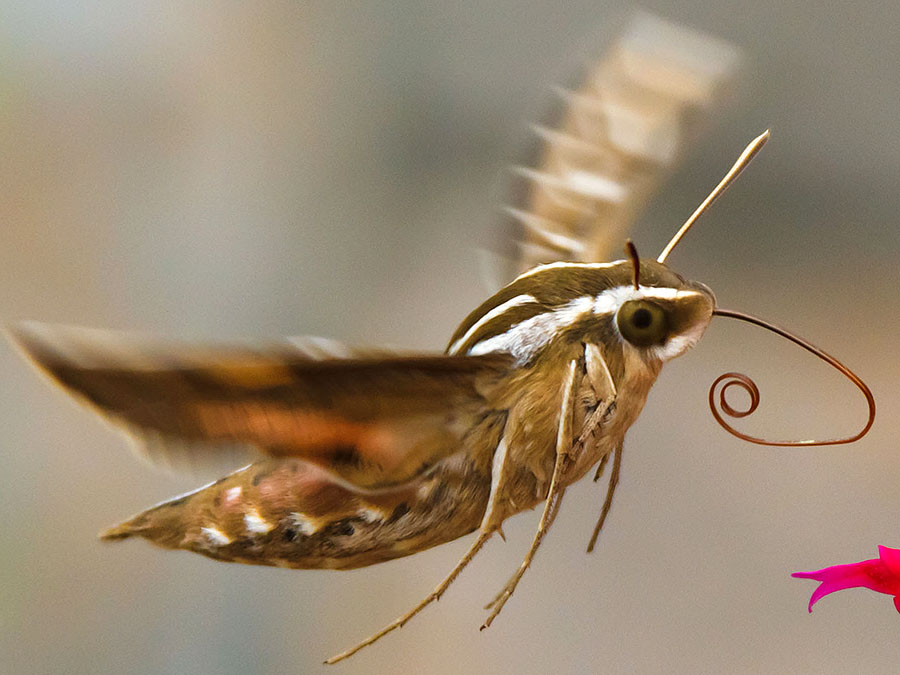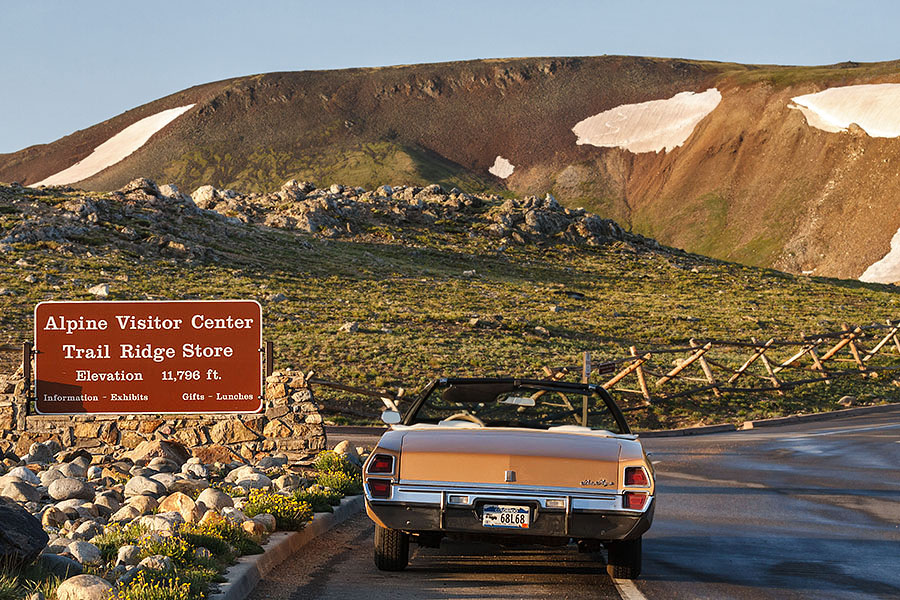 A "traffic jam" 26 minutes earlier while coming up in the fog from the Grand Lake side