Morning sun starts to light up the Green River Canyon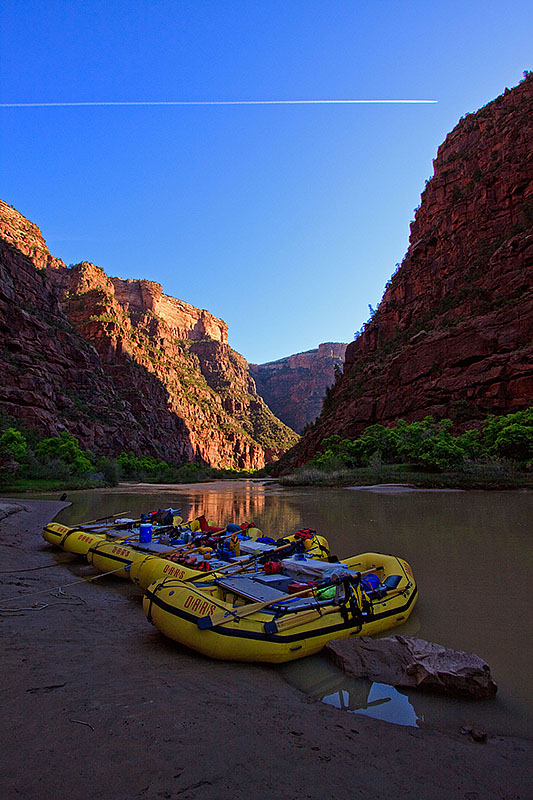 I moved to David's boat to take some head-on pictures of my family rafting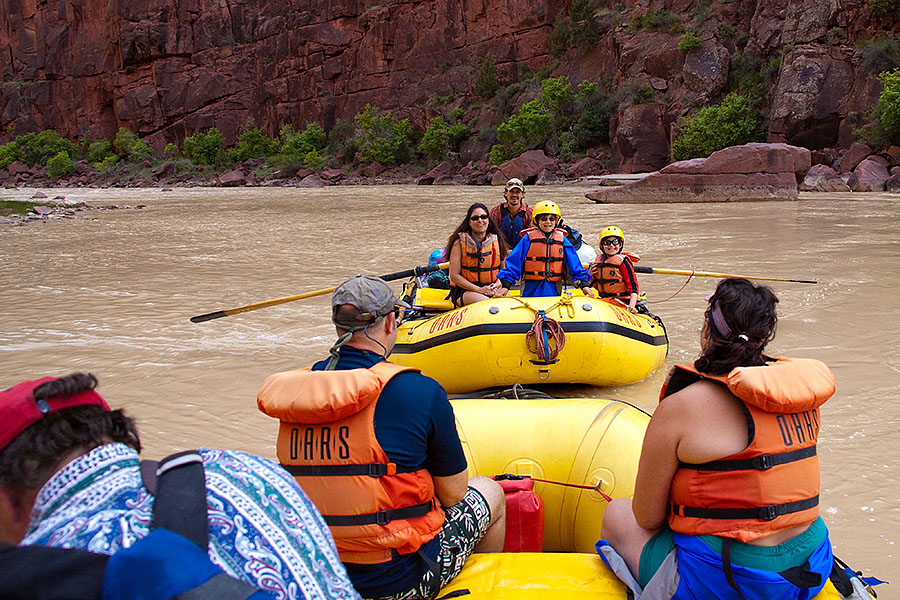 Bret takes Wendy, Kyle, and Dirk through some morning rapids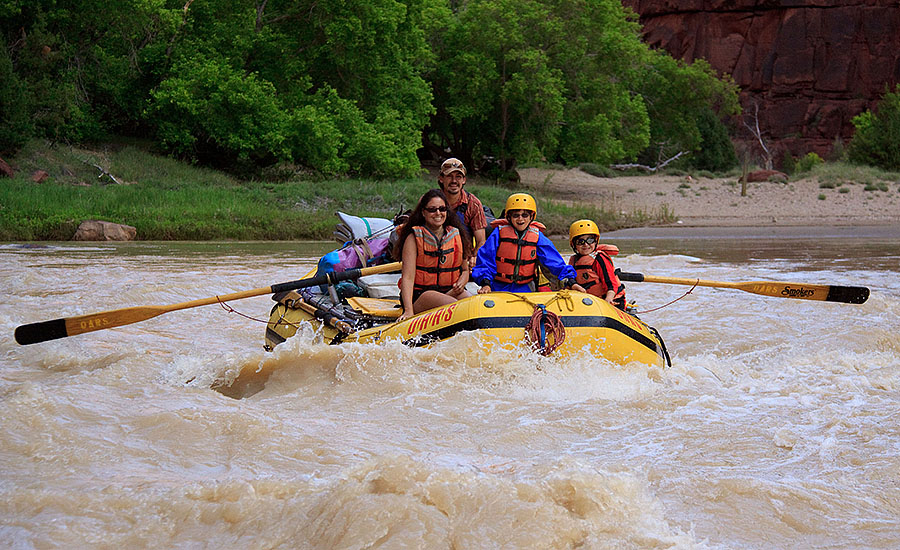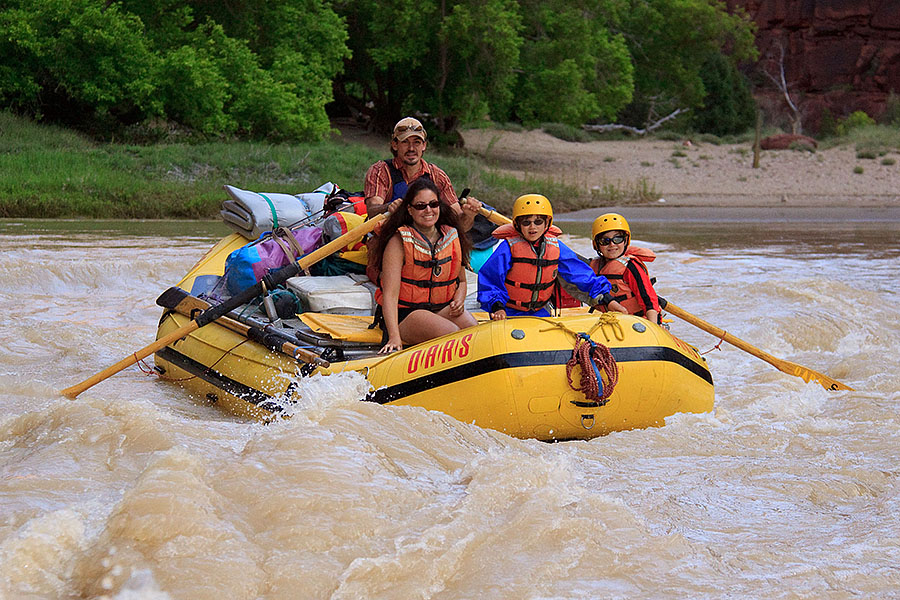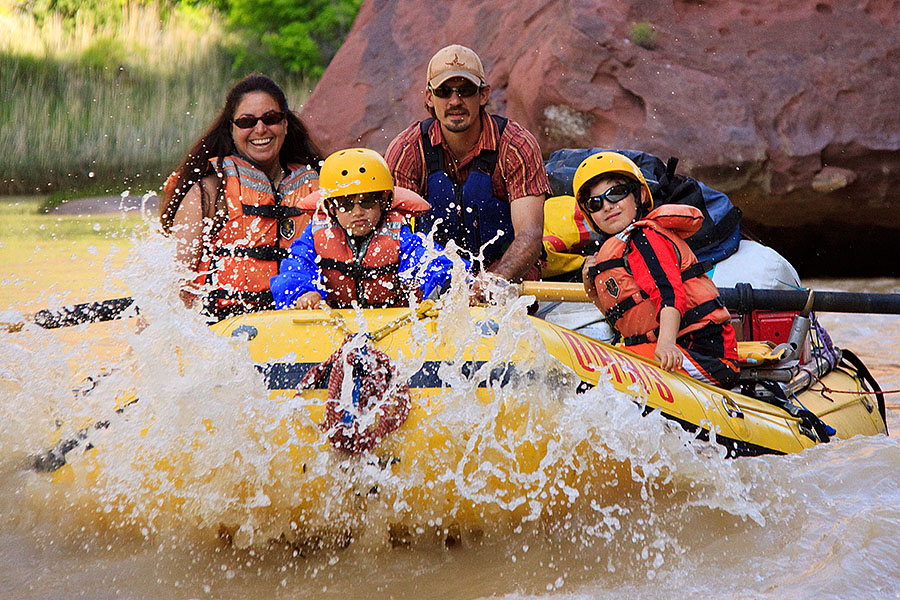 The sun slowly crept down the Canyon Walls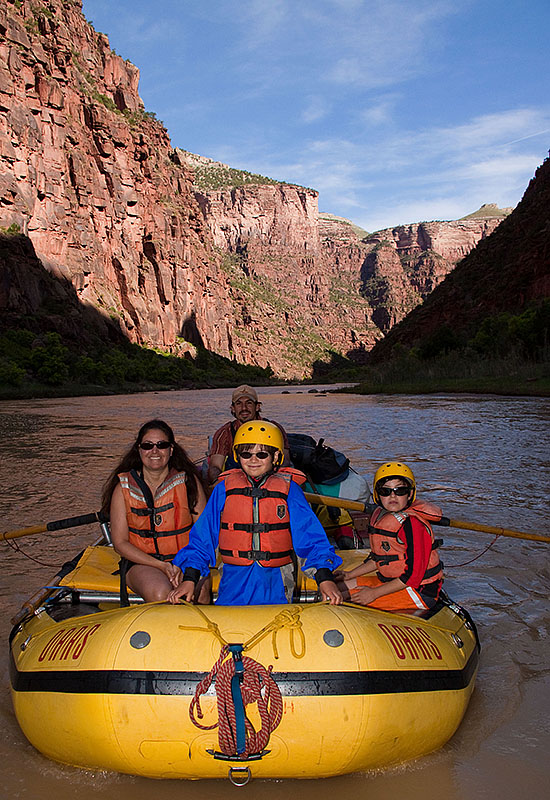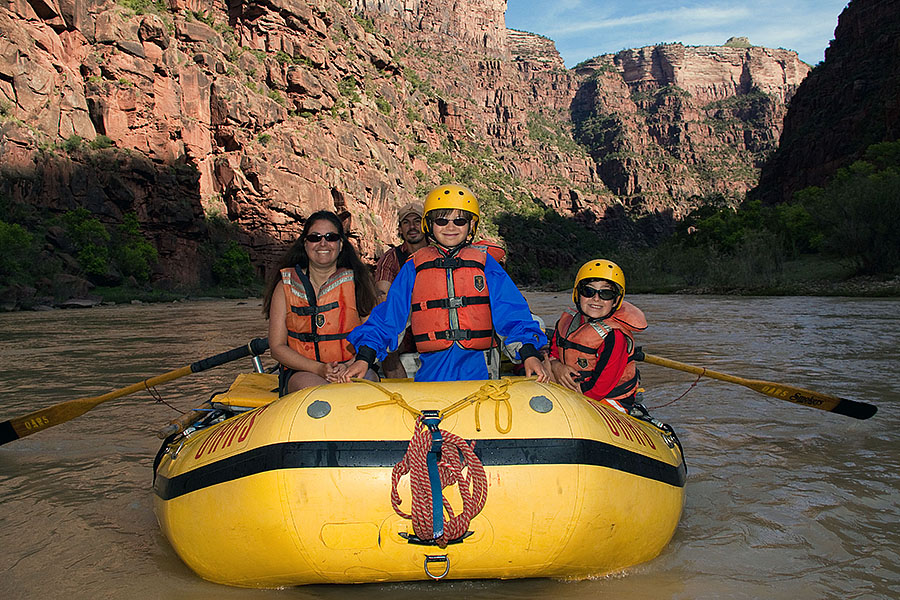 The Canyon then took a turn, opened up a bit, and we were in full sun
The Green River is a bit silty, but the gorgeous landscape provides plenty of colors -
mouseover image for wide angle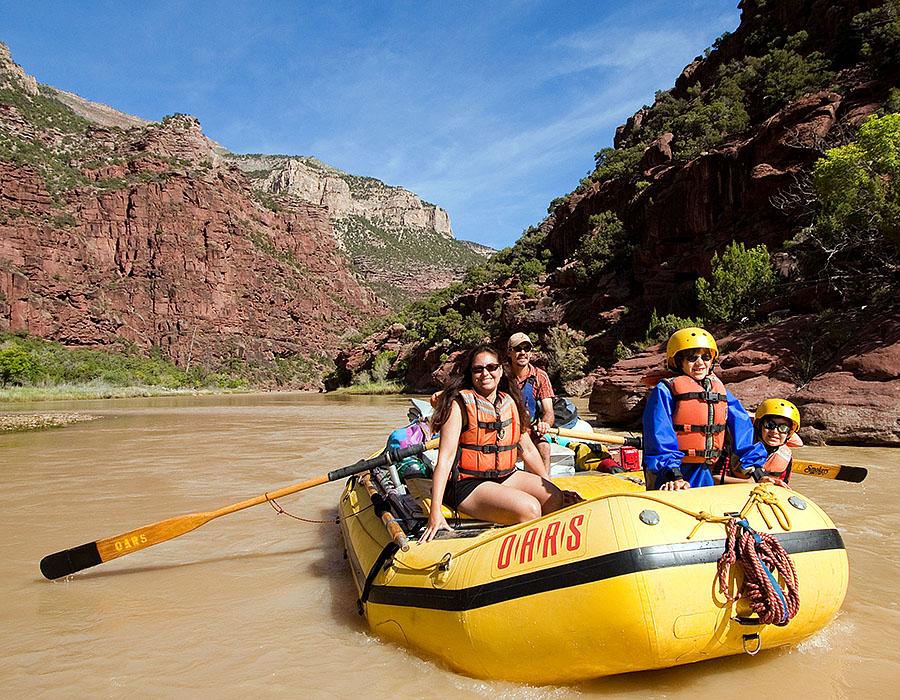 Kyle enjoyed being in the very front of the oar boat!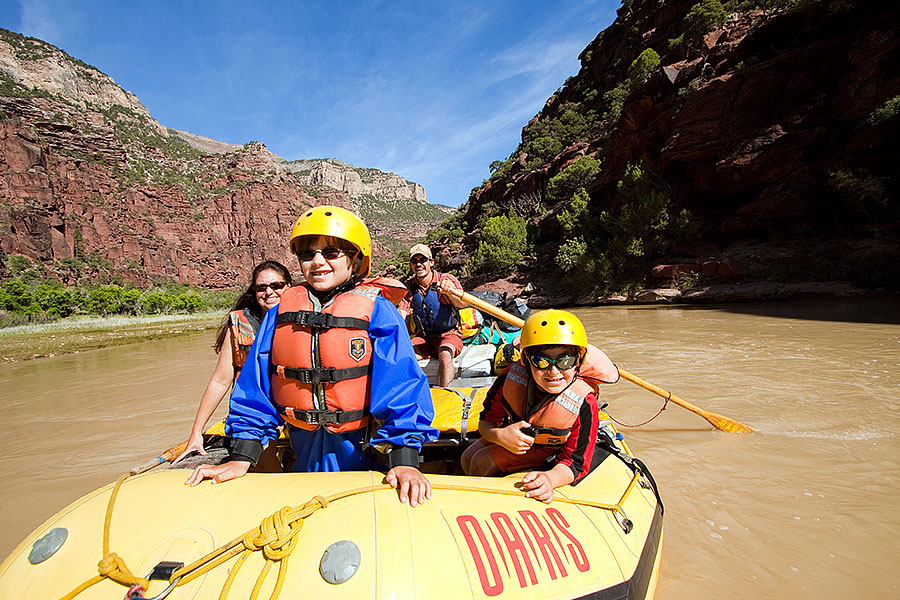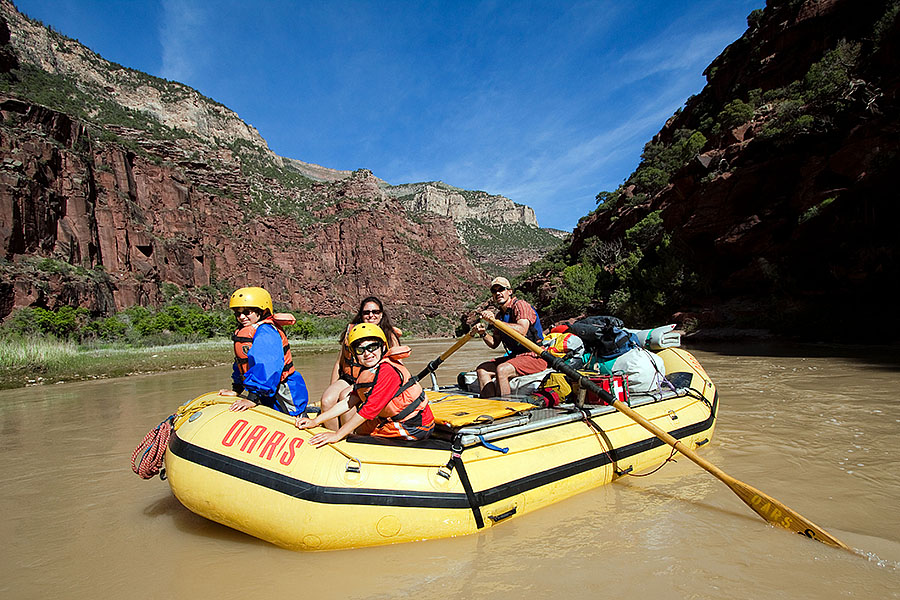 Time for a mid-morning stop at a sandbar and then a big hike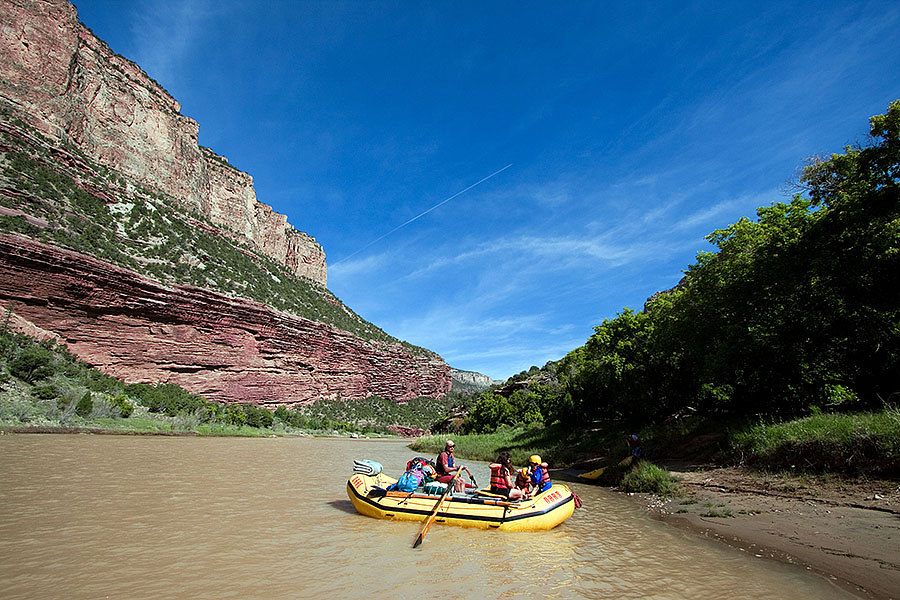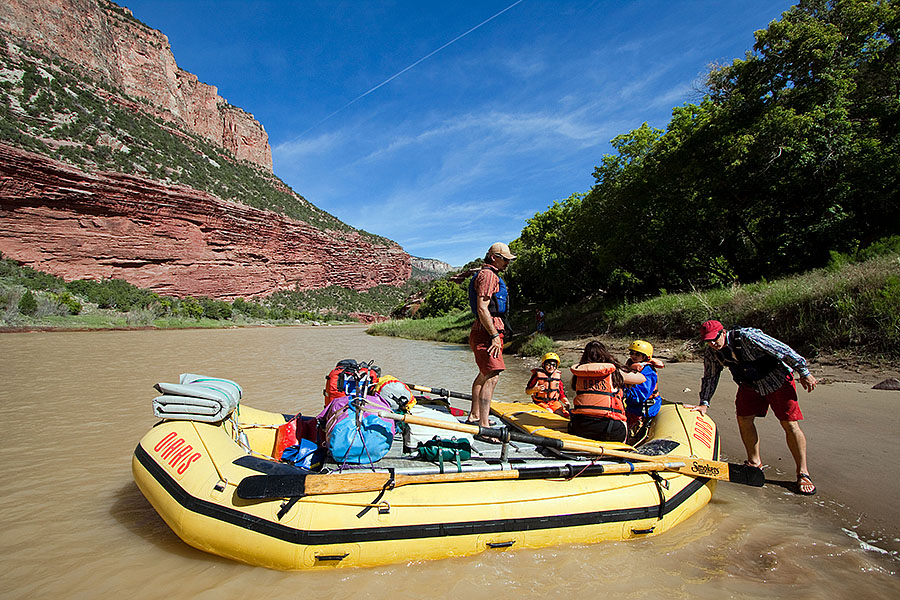 The very last part of the short, but steep hike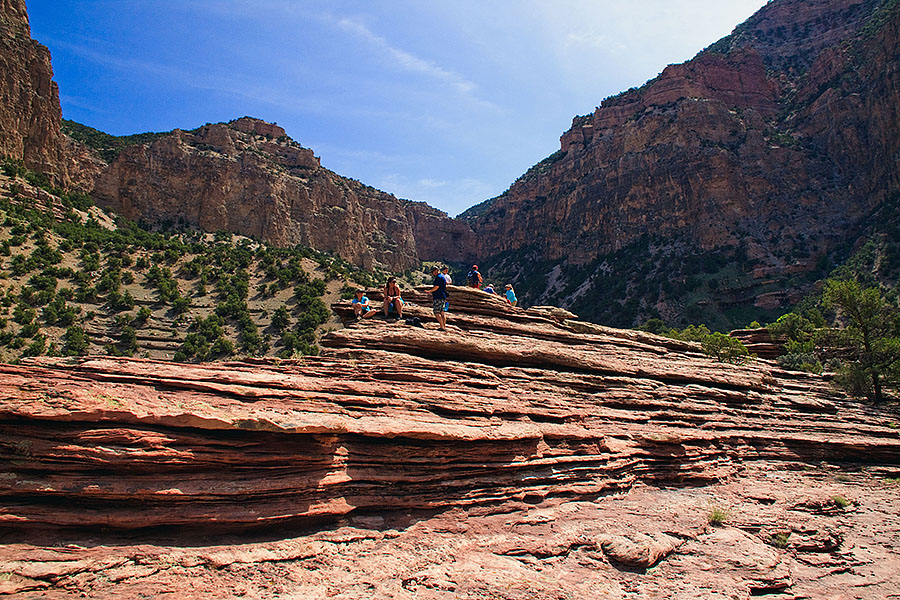 Yep, we were quite a ways above the Green River!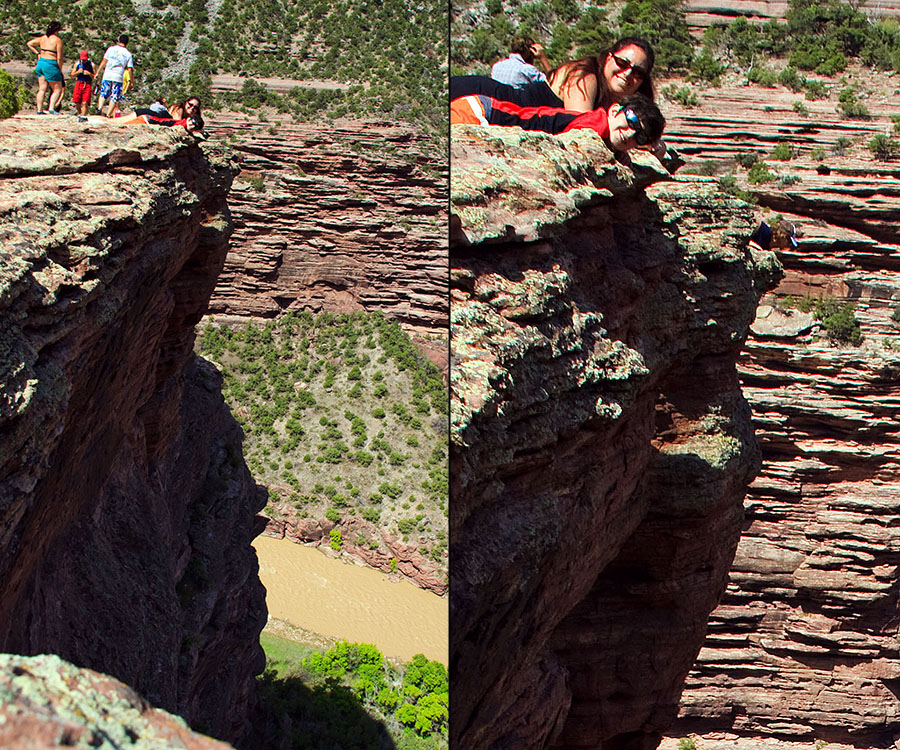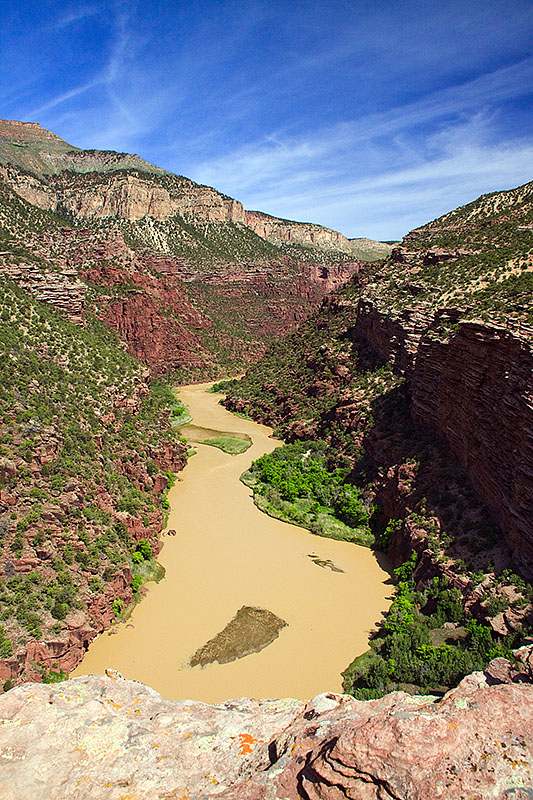 Dirk and Kyle hanging out near the top - mouseover image for another picture of the "best buds!"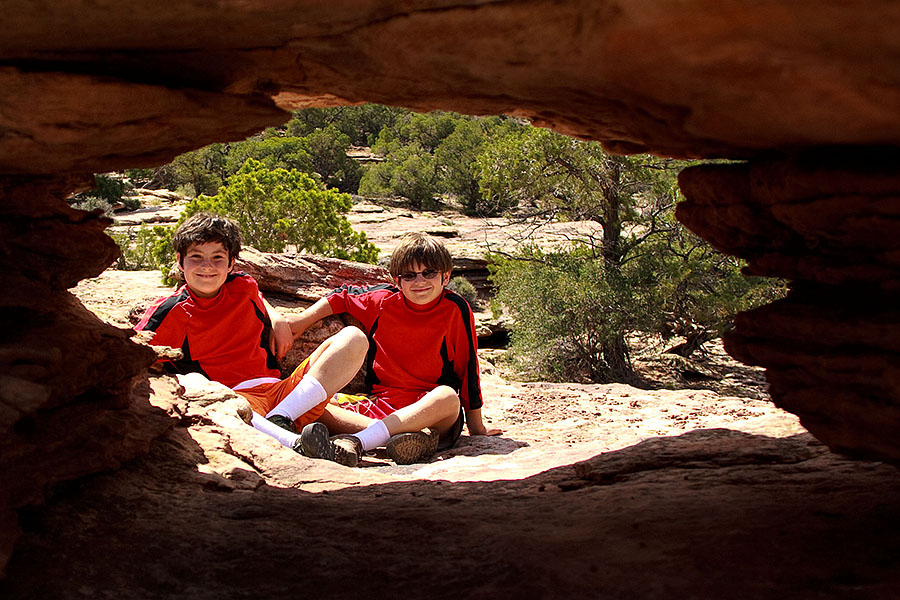 Then we hiked down and jumped back in the Oar Boats for more incredible rock formations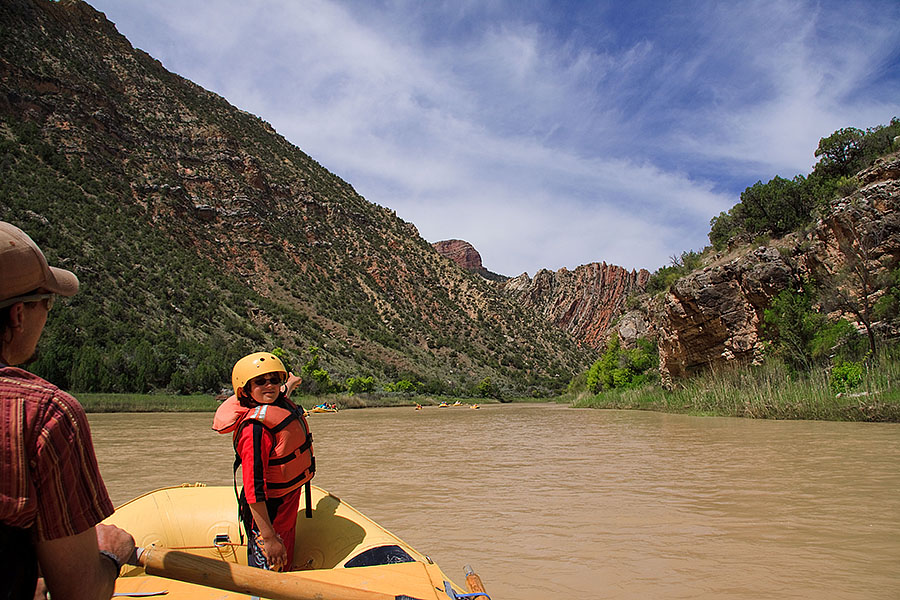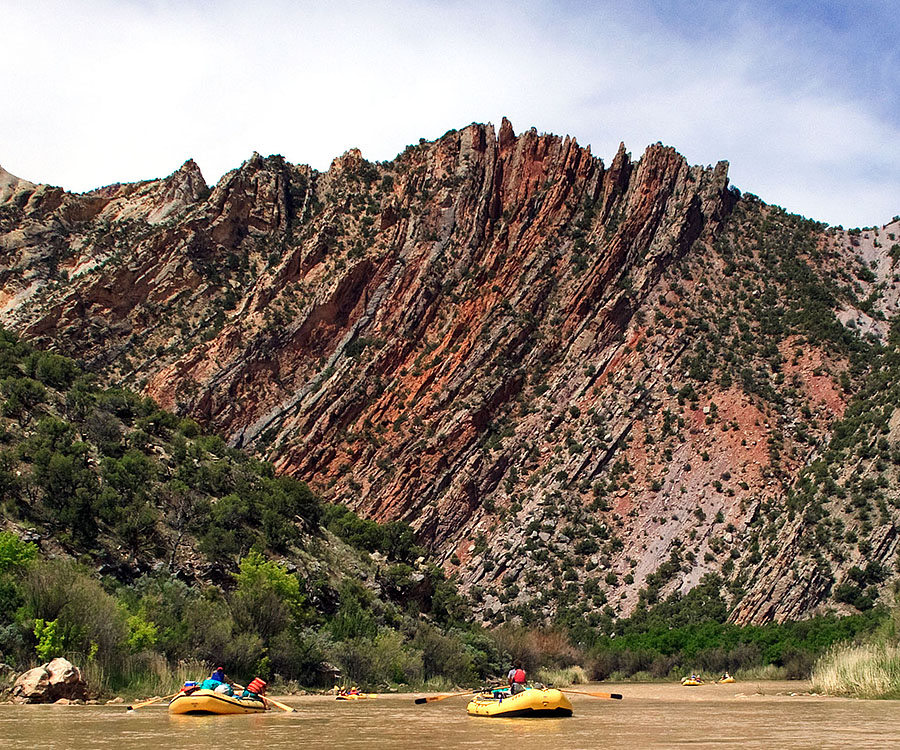 Bret smiles as we pass Steamboat Rock where the Green and Yampa River converge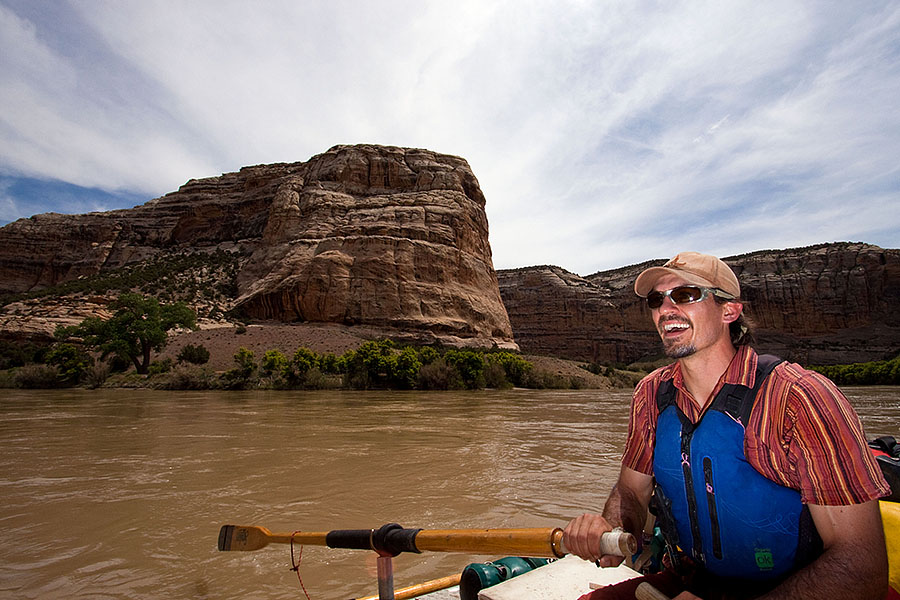 Kyle shows off his muscles -
mouseover image for closer view
The lunch spot had a nice back eddy, so Kyle and I took the tandem ducky out for a spin - overhead view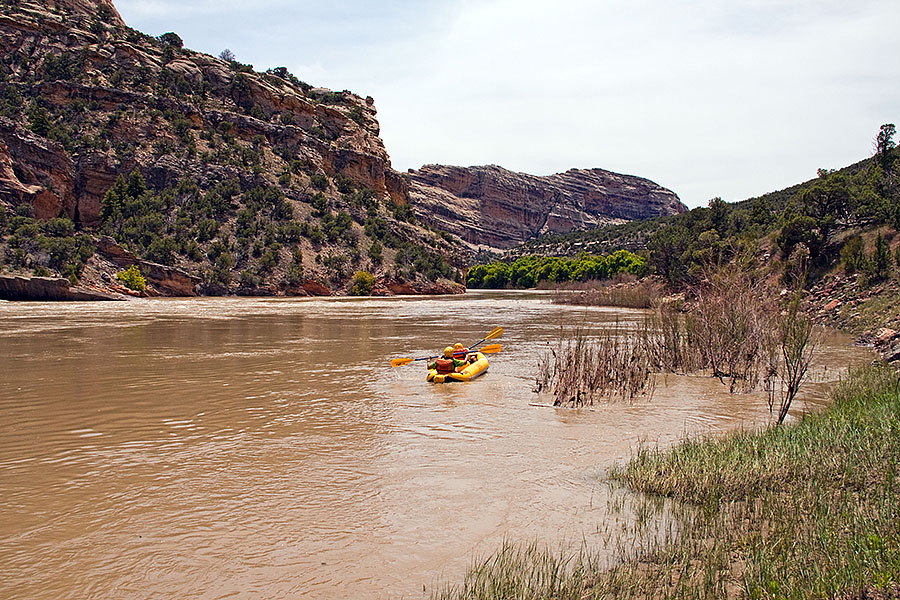 Fun paddling in the rapids -
mouseover images for closer/other views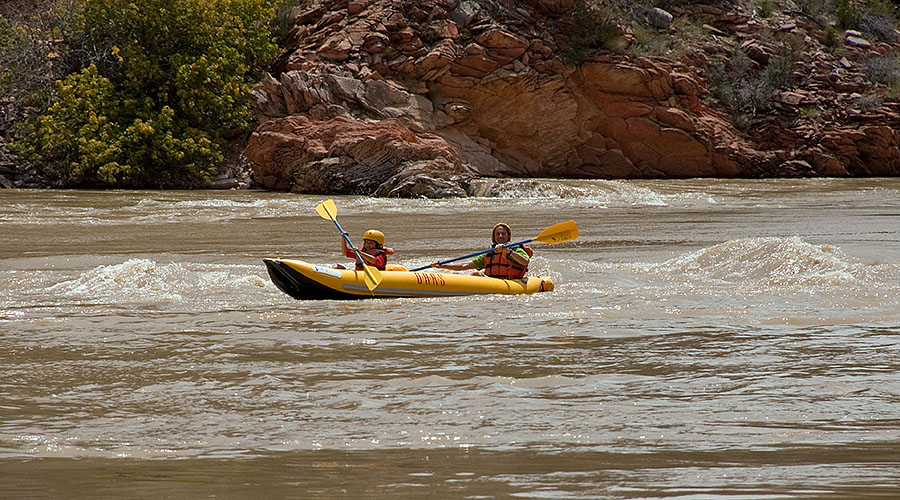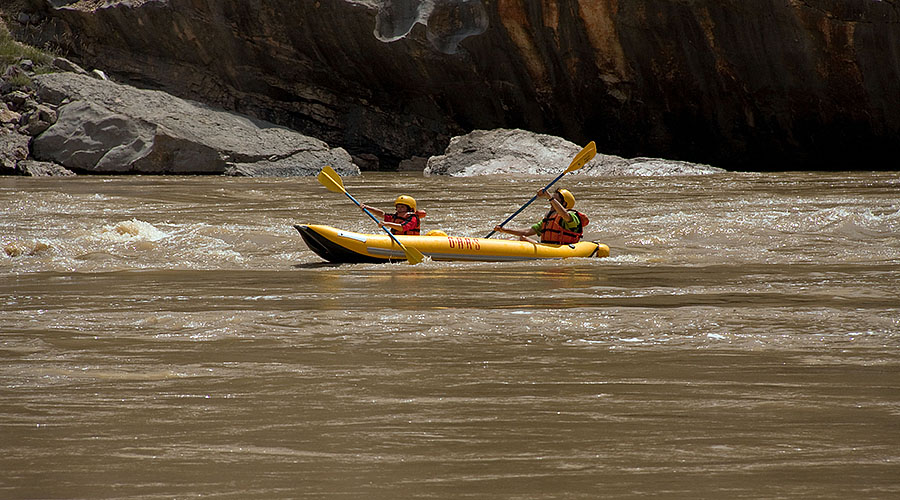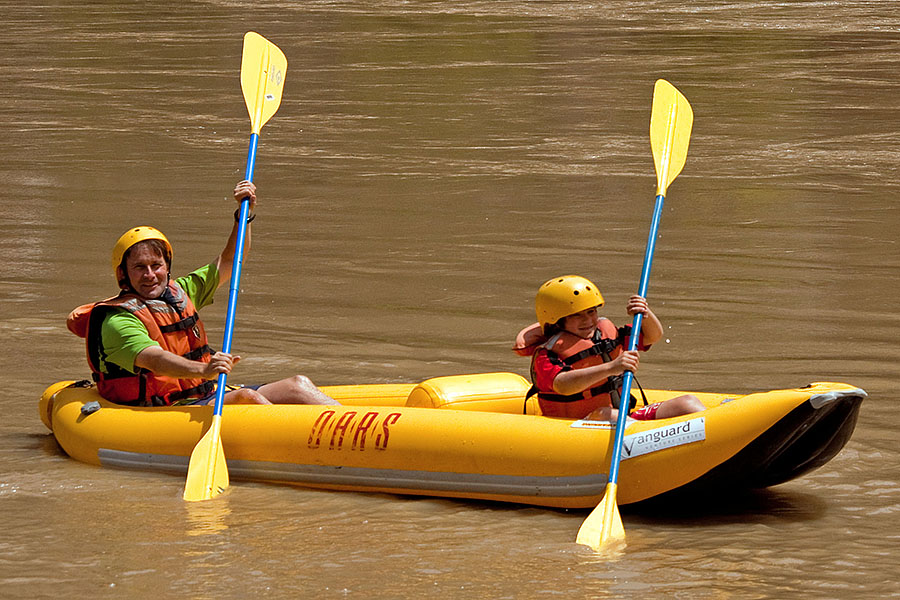 Alek with ultra-wide lens hanging off the front -
mouseover images to see what happens when a wave comes!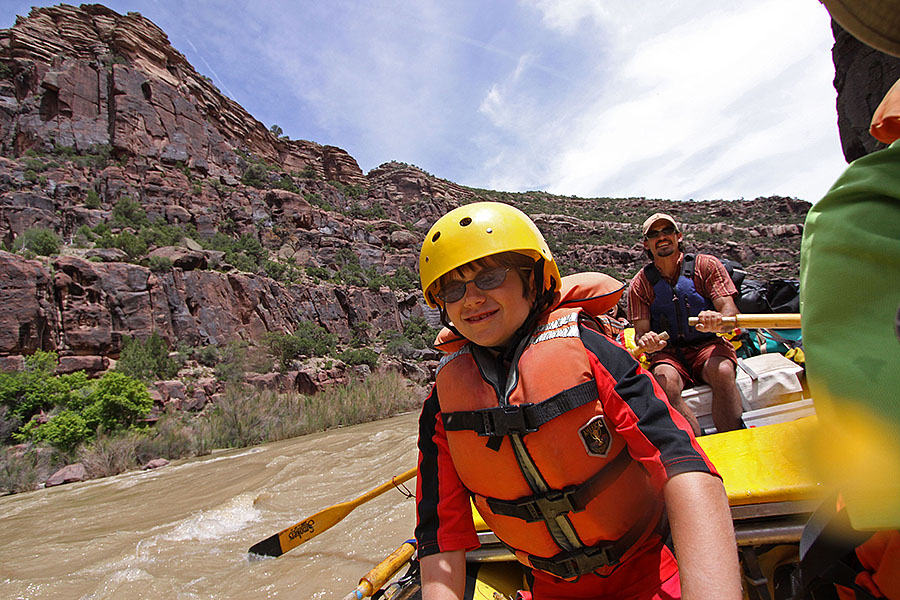 In the afternoon, we hiked a couple of miles to "butt" waterfall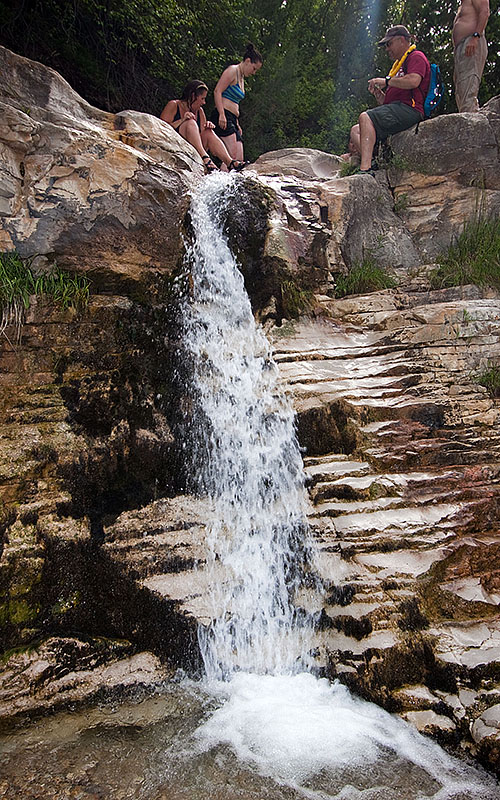 It is named "butt" waterfall, since you can "sit" in the top of it to dam it up, and then let it go!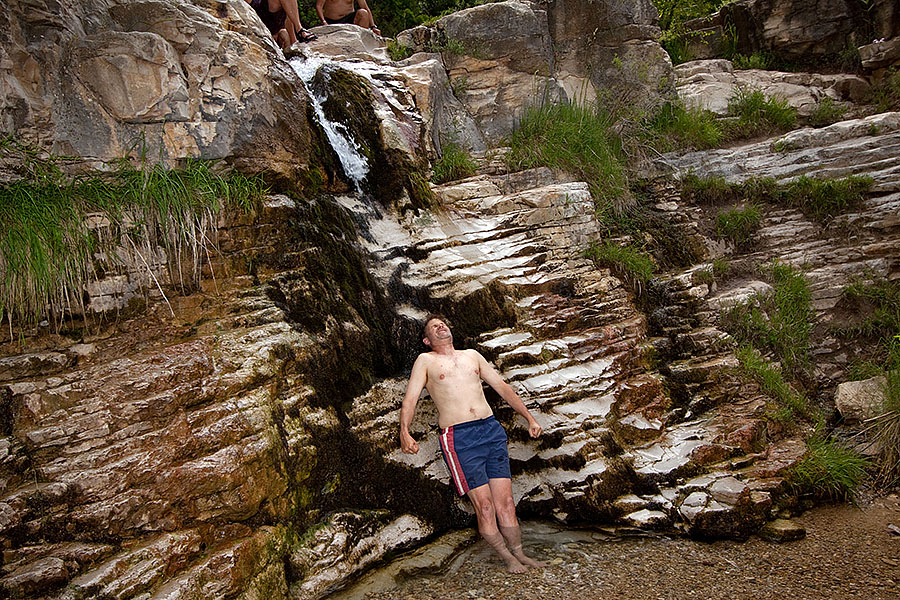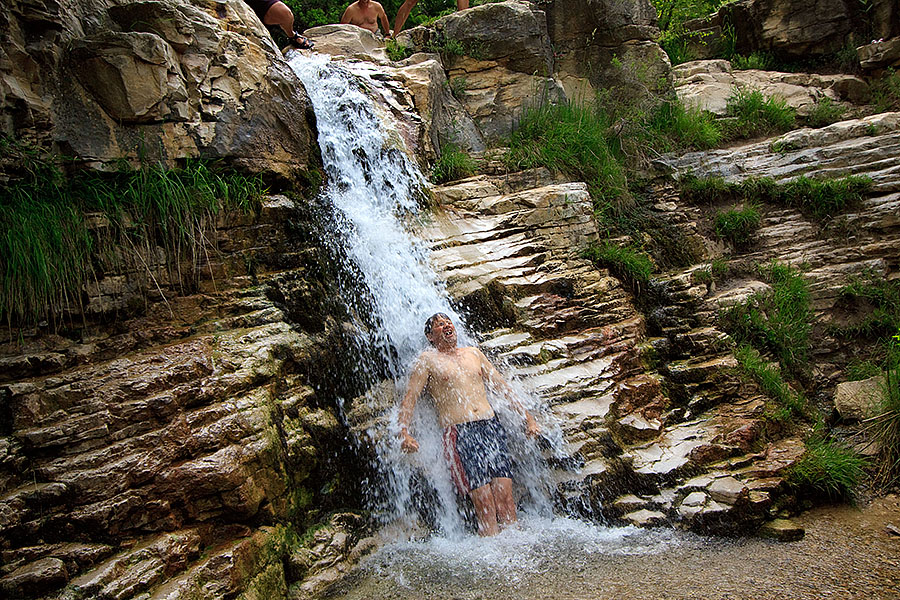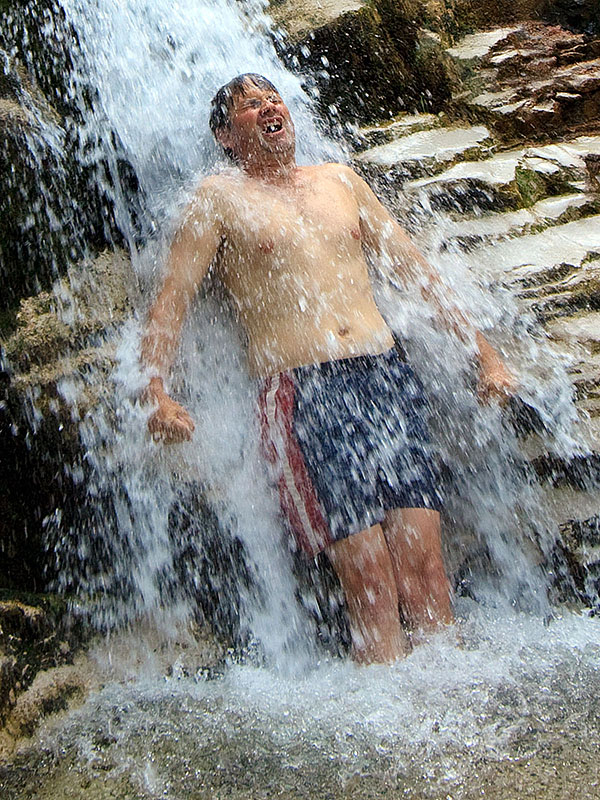 One of my fellow rafting passengers is much more glamorous looking than I am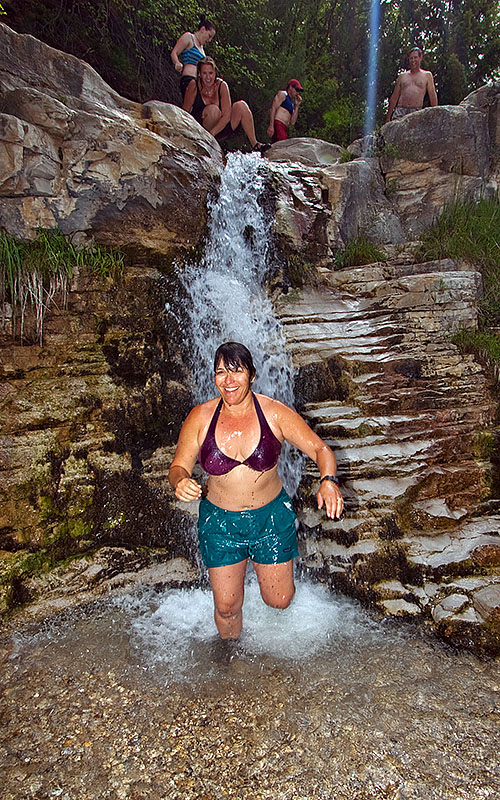 While we were having fun at the waterfall, Bret was making garlic bread for yet another gourmet dinner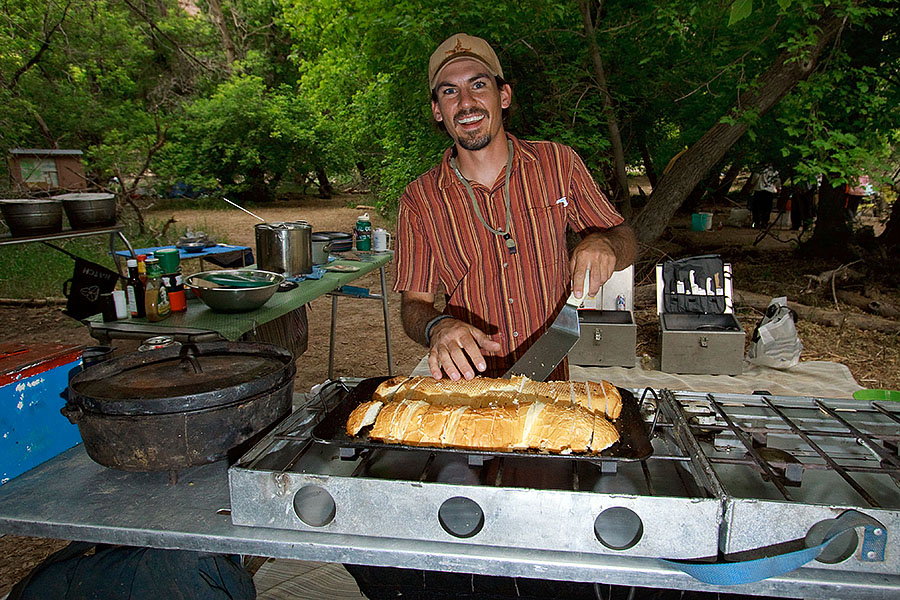 Seth was the grillmaster and made some mighty fine steaks -
mouseover images to see flipper in action!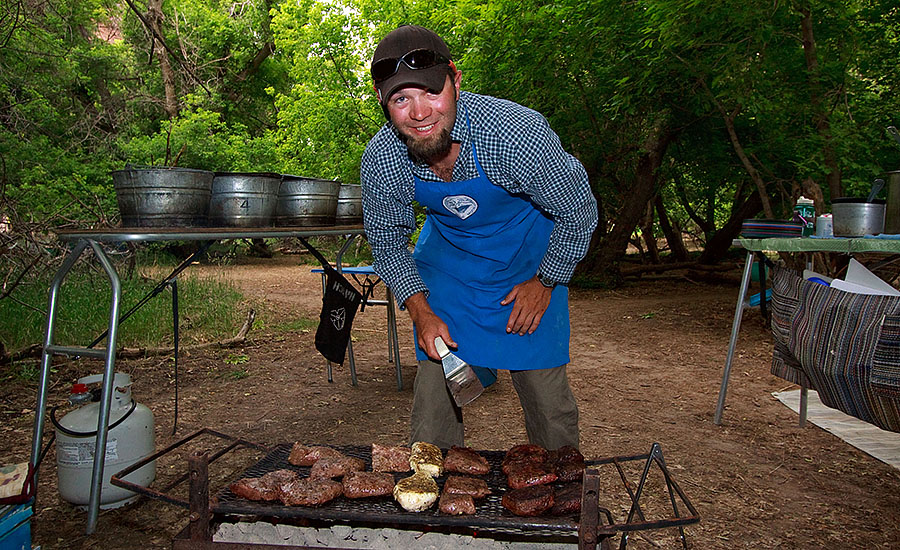 A great dinner venue with the Green River just beyond the trees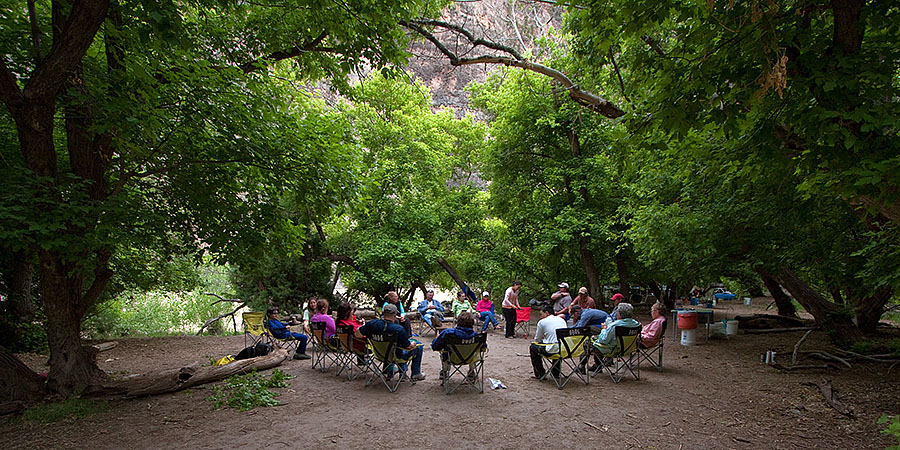 And the OARS service was impeccable!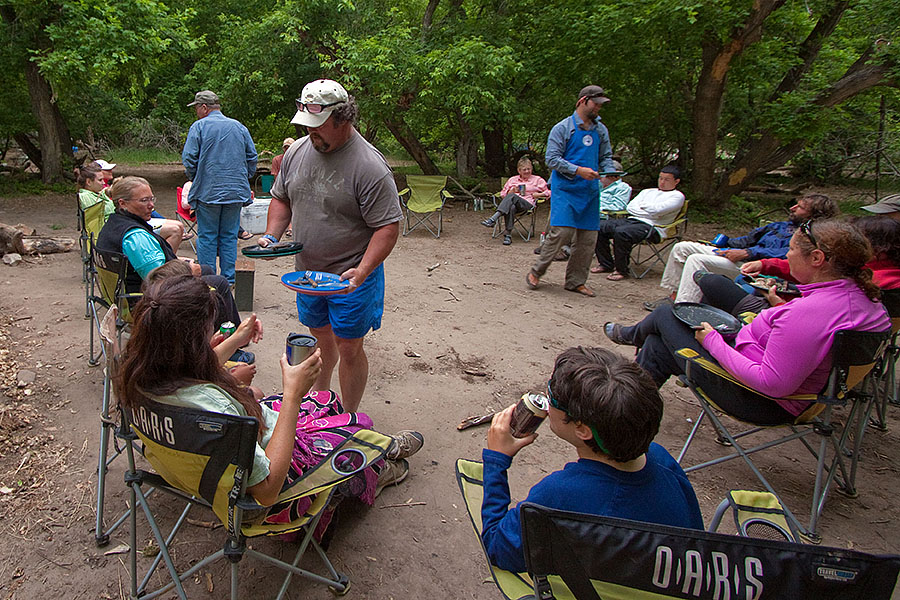 Bret, Seth, and David finish off the shrimp cocktail in a speed eating contest!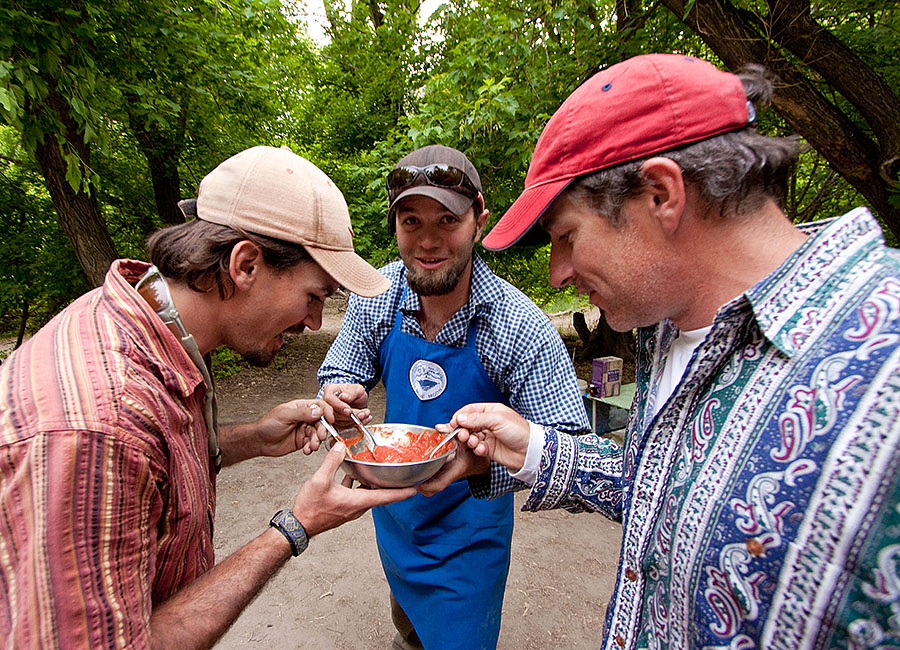 And in case you are wondering, here's where you did your "business" - quite comfortable and relaxing actually!