After our lunch break at
Rita's in Taos
, we drove to Bandelier National Monument is about ten miles South of Los Alamos, New Mexico. Pay close attention in Espanola as it is easy to miss the highway that does a diagonal cut-over - D'OH! We had gotten a bit of a late start from
Mission Wolf
and there had been heavy traffic in Taos, so we had less than two hours to take a quick look at Bandelier. Fortunately, the main sites are all a fairly quick walk, so we got to see just about everyting ... plus it was pretty darn warm walking around in the afternoon. We were visiting
Mesa Verde National Park
later in the trip, so this was a good intro to cliff dwellings that we would soon see a lot more of.
Dirk, Kyle, & Wendy inside a "home" at Bandelier National Monument - a bit cozy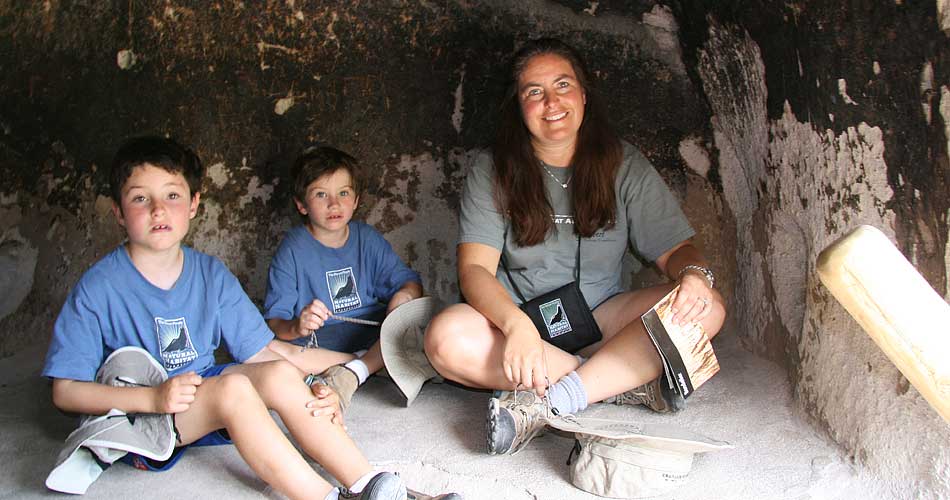 The window/door/entrance/etc. (!) of the cliff dwelling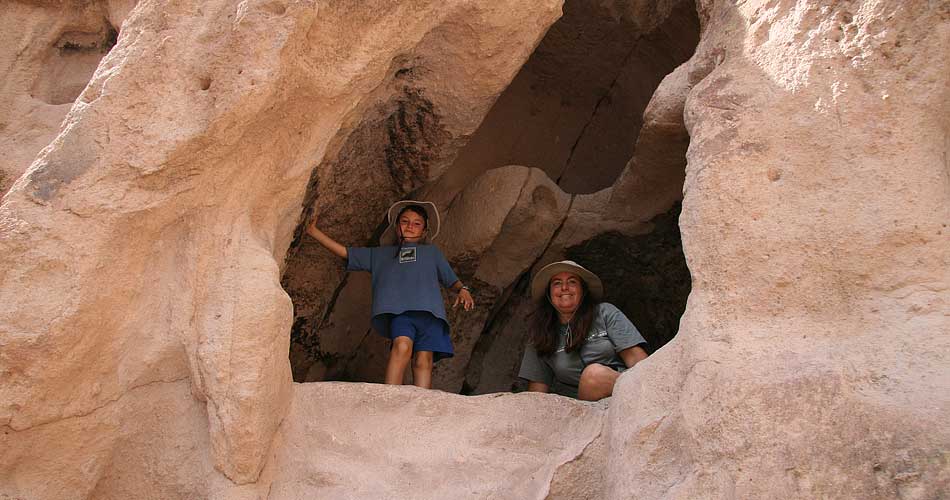 It did have a nice view of the Frijoles Canyon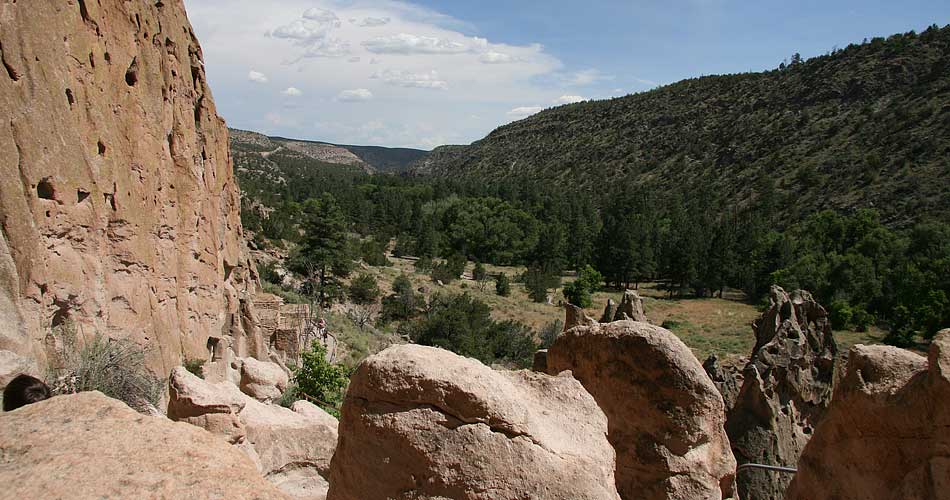 Local Wildlife ... proof that at least deer poop in the woods! ;-)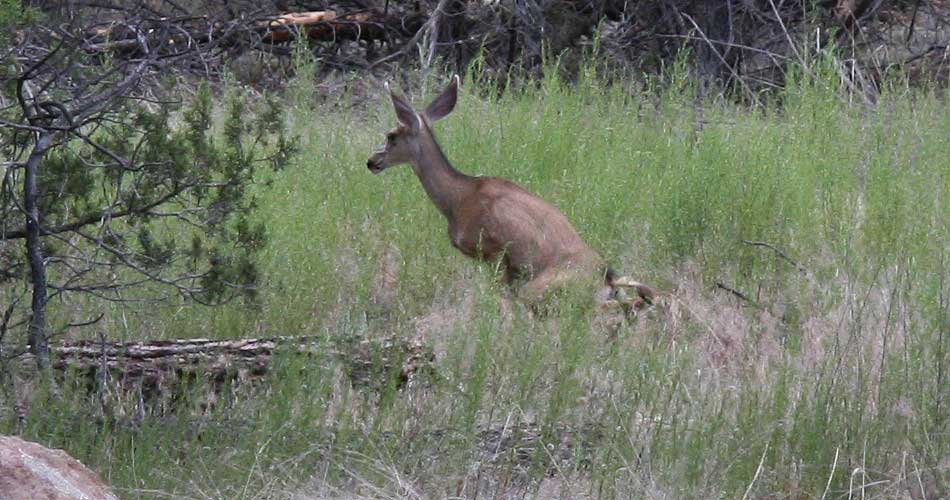 Next stop on our
SouthWest Colorado Road Trip
(which was no longer in Colorado!) was
YMCA Camp Shaver
which is near
Jemez Springs, New Mexico.