Mission Wolf
is a remote wolf sanctuary located 35 miles NorthWest of Walsenburg, Colorado - read lots more
at their website.
This was an enjoyable (overnight) first stop on our two week
Colorado vacation roadtrip.
In addition to the pictures below, I have three slide shows of the
wolves
,
wolves w/people
, and other
misc. pictures.
As seen below, you get really close to the wolves!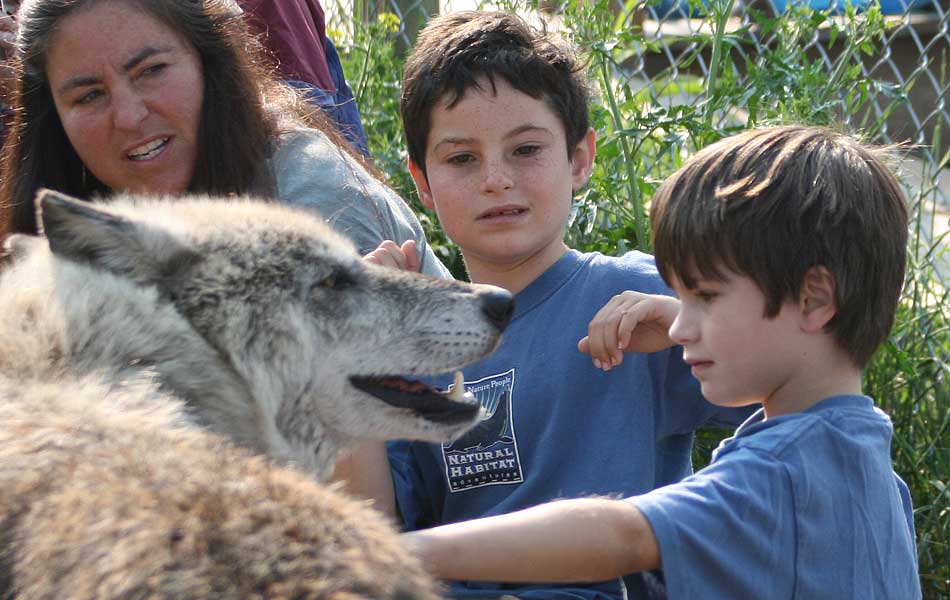 Mission Wolf Director Kent Weber has his morning coffee with us ... and the wolves!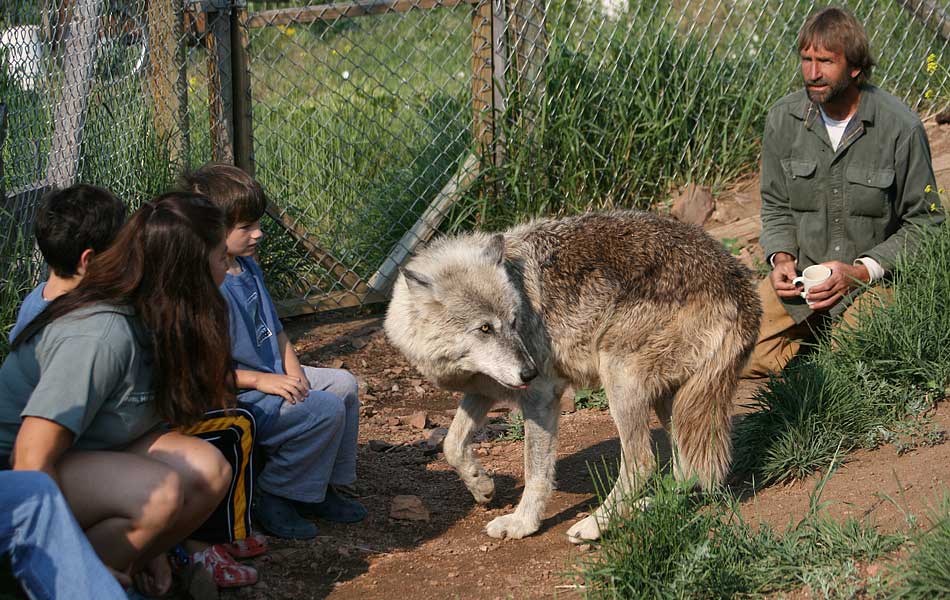 More wolves for company during your morning coffee!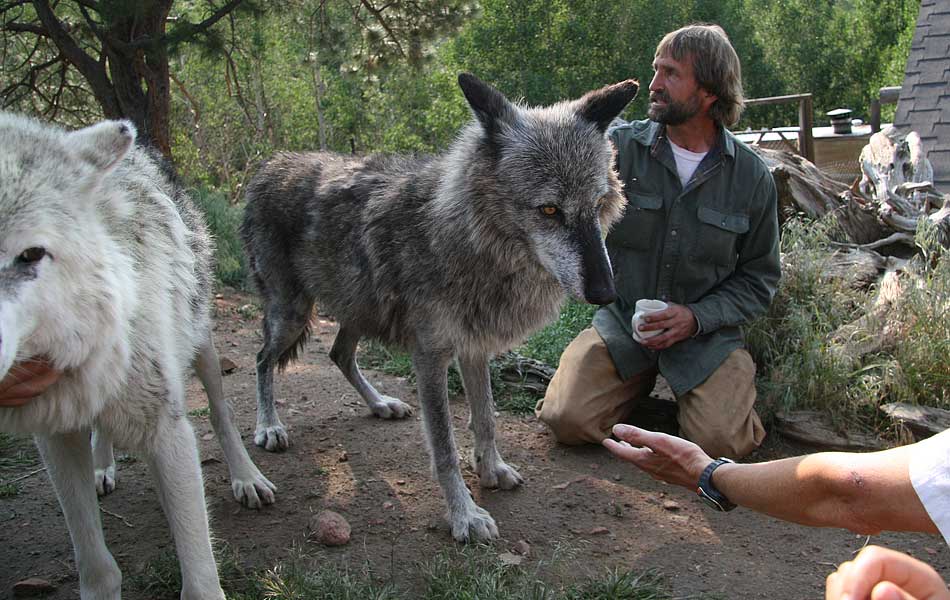 A wolf's breath is actually quite fresh - my wife says better than mine! See closeup picture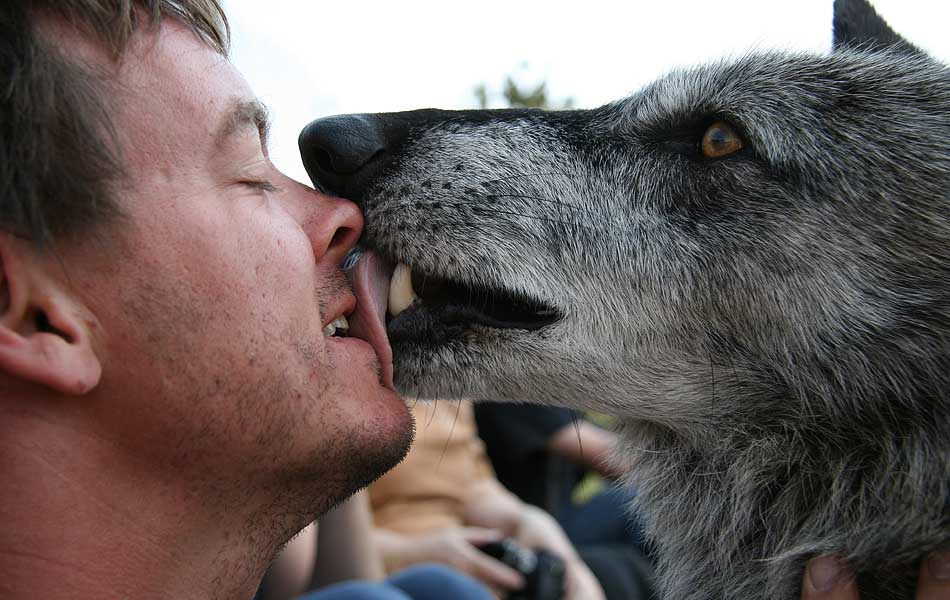 The 2WD Toyota Sienna Mini-van made it up the 15 miles of dirt road to ~9,000 feet!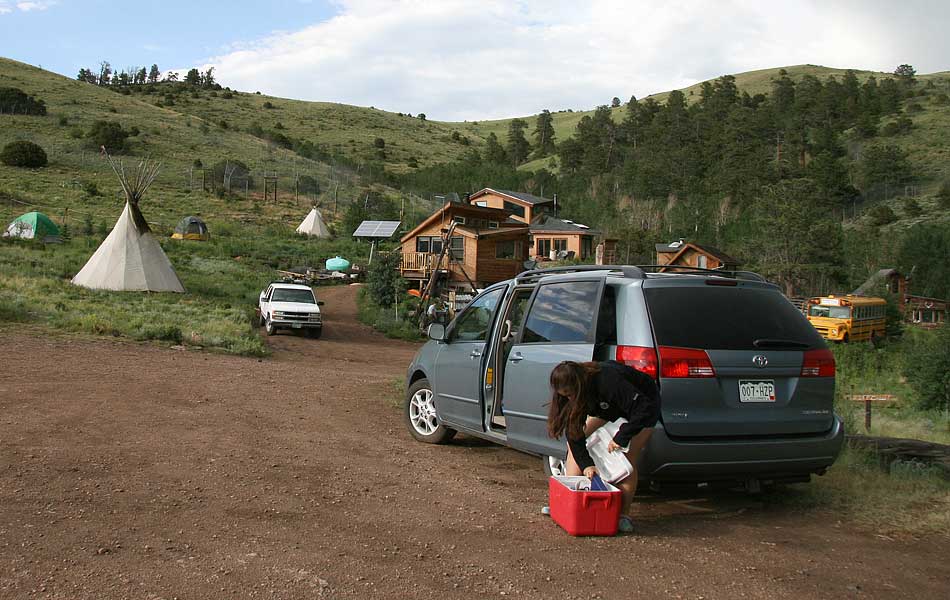 An evening rainstorm rolled in ... so Wendy decided to take a nap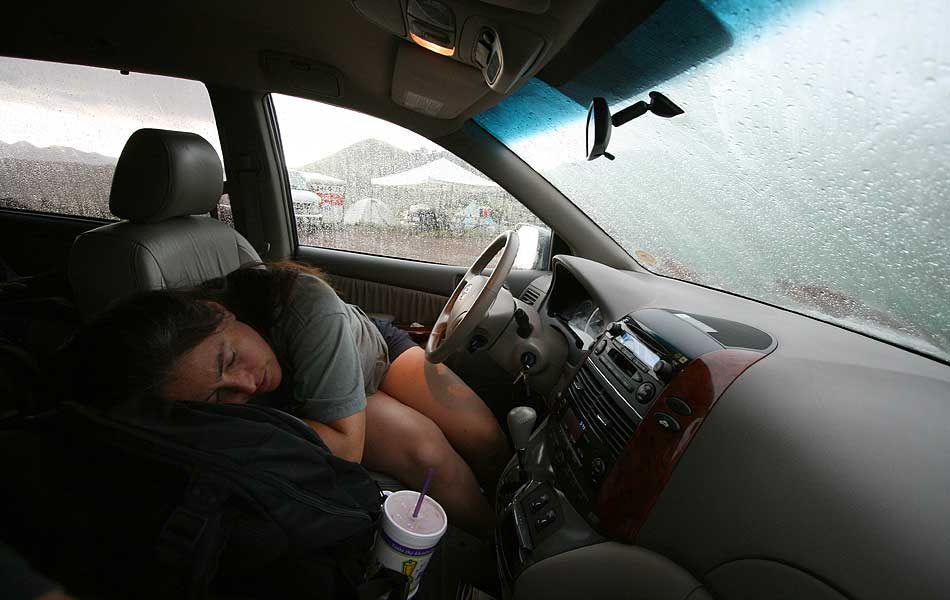 The Mission Wolf folks let us sleep in their tepee instead of our tent - fun!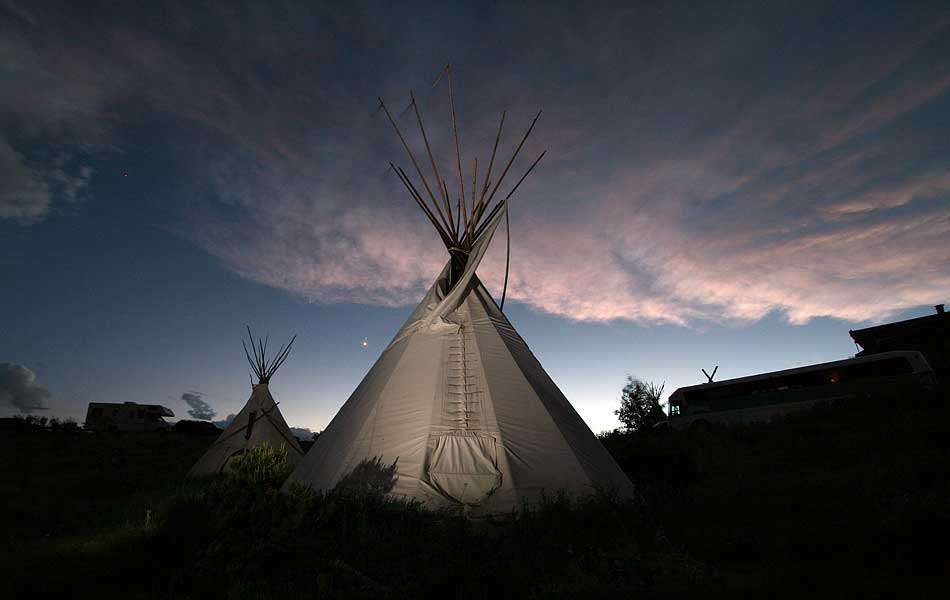 While wolves have been maligned in the West due to their predatory nature, they serve a useful purpose balancing the eco-system. For instance, there is an over-abundance of
Elk
and
Moose
in
Rocky Mountain National Park
since wolves have been exterminated from there. The Park service is now thinking about re-introducing the wolf to address this issue.
Special thanks to Mission Wolf Founder & Director Kent Weber who even with several dozen other visitors was very gracious with his time and let us sleep in the tepee. Also, Rob answered a number of my Email questions patiently and it was a pleasure to meet him in person. Finally, thank you to the rest of the Mission Wolf Staff & Volunteers ... and, of course, the wolves too! ;-)
BTW, including a lunch stop in Colorado Springs, it took just over 4 hours to drive the 210 miles. So after touching the wolves and spending the night (and Alek taking even more pictures!), we packed up Sunday morning, July 1st, 2007 and up and headed South from Mission Wolf, Colorado, crossing the state border. Next stop was a lunch break at Rita's in Taos, New Mexico.


Update: In 2008, I got some pictures of a Dog taking on a Coyote in the wilds of Suburbia ...