After our overnight stay at
Mission Wolf
, we left there at 10:00AM and headed South - crossing the border - figuring that Taos, New Mexico would be a good place to stop for lunch. However, the town was packed with people for the
Solar Music Festival
and lines were very long. We just needed something quick, so while filling up for gas, my wife asked some biker dudes where was a cheap, easy, and kid-friendly Mexican place to eat. They said try
Rita's
which is on the South end of town on the West side of the road. Remember that food is always problematic for us
(my kids have Celiac Disease)
but this was perfect for us ... and as can be seen below, we even got some SouthWest cultural exposure in Taos, New Mexico.
While Rita's is set back slightly from the road, the sign isn't hard to see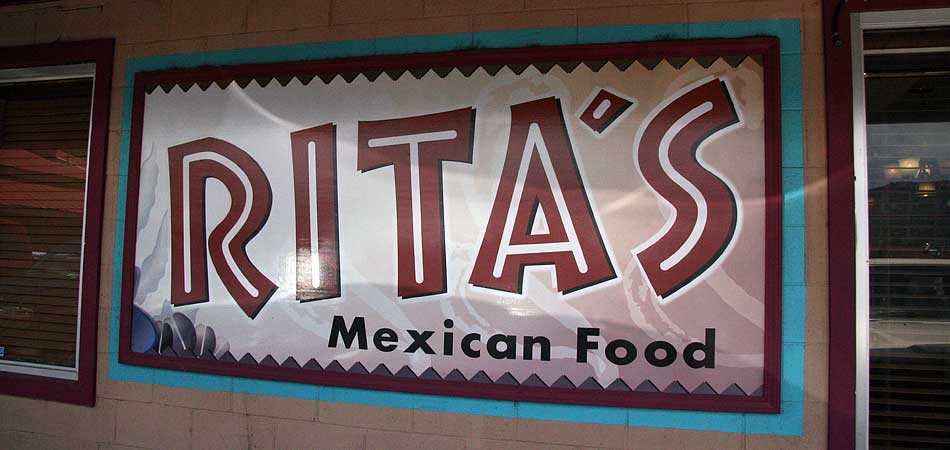 Major bonus was we even got some live music with our food!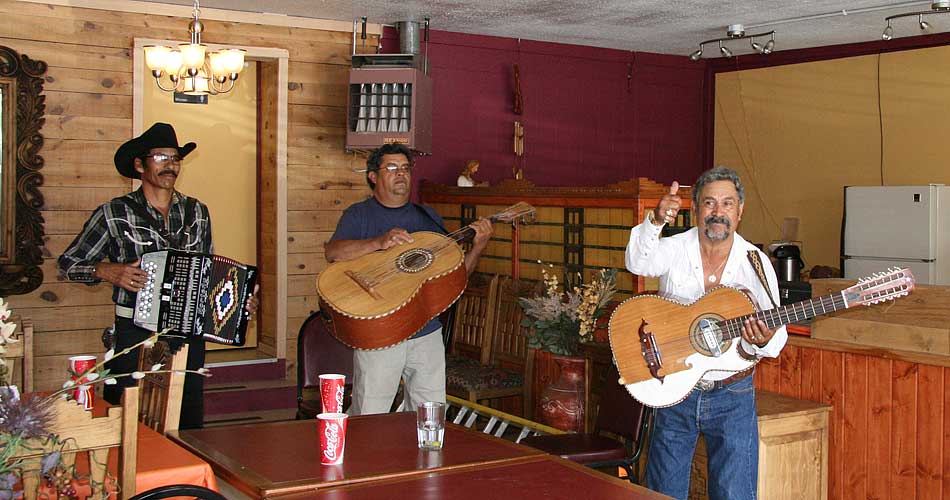 These guys hammed it up for the kids and provided some nice background music
Rita's is pretty informal, but was just what we needed for a quick food stop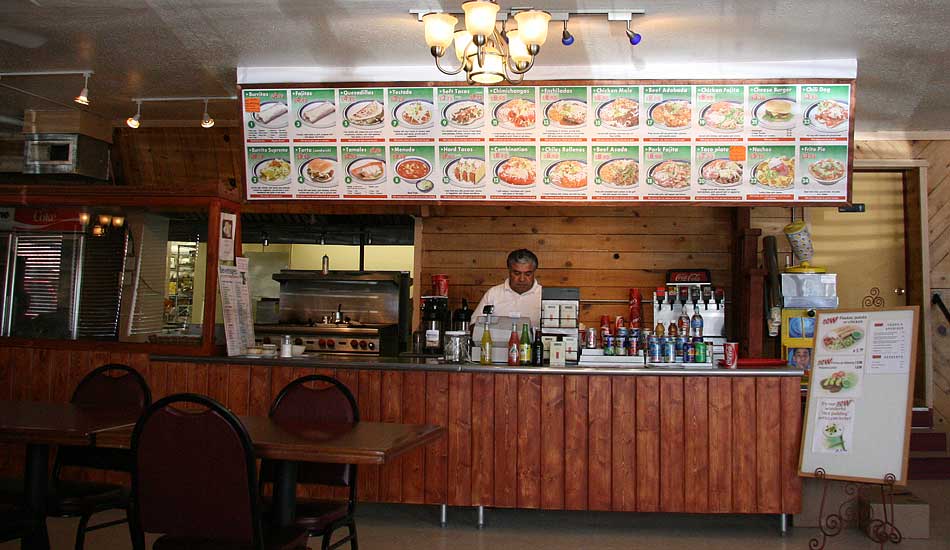 Next stop was
Bandelier National Monument.